The bestselling series by Jeff Kinney is adored by readers for its relatable main character in Greg Heffley, the entertaining shenanigans he gets up to at school, and its uplifting message about finding out who you are for yourself. The below 21 recommendations for books like Diary of a Wimpy Kid all include one or more of those same themes. This makes any of them the perfect book to pick up next.
Books like Diary of a Wimpy Kid
The first Diary of a Wimpy Kid book was published in 2007. However, the idea was first conceptualized in 1998 and begin its life online in 2004. The online version of Diary of a Wimpy Kid has more than 80 million total visits, while there are more than 275 million copies of the books in print.
Jeff Kinney's idea of a boy entering middle school and having to navigate the challenges that come with such a big transition has proven undeniably successful. Each book is slim and a fast-paced read that combines entertainment with applicable lessons. If you want to learn more about the series, you can check out our article all about the books.
But if you're looking for recommendations, then you've hopefully already read the series. The below books are similar to Jeff Kinney's books in one or more ways. Many of them are the first book in a series. So, if you enjoy the characters and setting, there are many more books waiting for you.
Most of the books take place in a middle school setting just like Diary of a Wimpy Kid and even share a similar journal format or combination of prose and pictures. Others, however, focus on the similarities in messaging between the books.
Greg Heffley figures out who he is and who he wants to be throughout the course of the series. The main characters below are on a journey to do the very same.
---
1. The Adventures of Captain Underpants by Dav Pilkey
Just like the Diary of a Wimpy Kid books, the Captain Underpants series by Dav Pilkey is another middle grade classic that is beloved by millions of readers.
The first book introduces the two fourth-grade protagonists, George and Harold, and documents the shenanigans they get up to at school.
---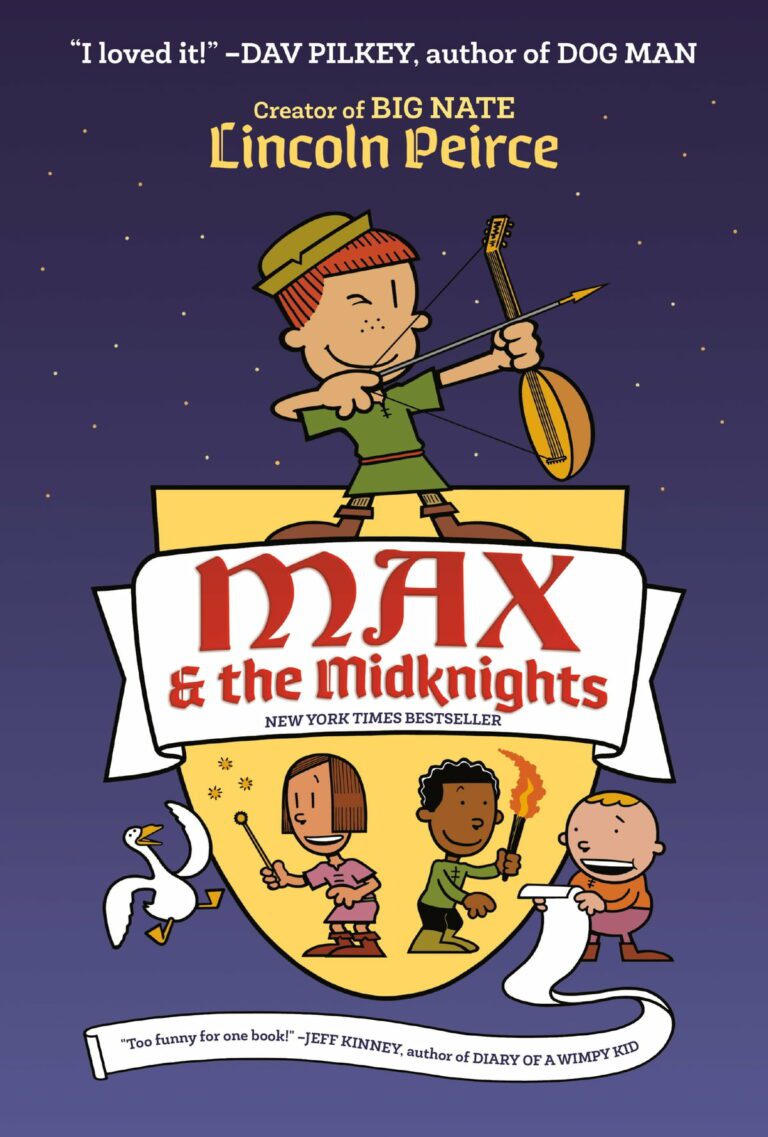 2. Max and the Midknights by Lincoln Peirce
This is a newer series, so there are only three books to binge, but that doesn't make them any less perfect for fans of Diary of a Wimpy Kid. Max and the Midknights by Lincoln Peirce is great for fledgling fantasy fans.
Max has always wanted to be a knight, which is a dream as elusive as a friendly dragon. But then Max's uncle Budrick is kidnapped by King Gastley and Max needs to act quickly to save him. As a result, Max and a band of fellow brave adventurers, the Midknights, embark on a quest to save Uncle Budrick and the realm of Byjovia.
---
3. Dragonbreath by Ursula Vernon
Next in our list of books like Diary of a Wimpy Kid is Dragonbreath by Ursula Vernon. This series mixes illustrations with sections of text for the perfect blend between comic book and prose novel for middle grade readers.
Danny Dragonbreath is the only mythical creature at a school for reptiles and amphibians. He also can't breathe fire like the other dragons, which makes him a prime target for the school bully. But thankfully he has a unique family that means he can escape on fun adventures, even if they do end up in sticky situations.
---
4. Hilda and the Troll by Luke Pearson
This is a whimsical series following a young girl, Hilda. There is also a popular animated series adaptation similar to Over the Garden Wall. This series by Luke Pearson reads like a comforting folk tale with beautiful illustrations.
In the first book Hilda is listening to the thunder passing above her tent when she hears the tinkling of a bell. As she follows the sounds of the bell, she unknowingly embarks on a fantastical adventure.
---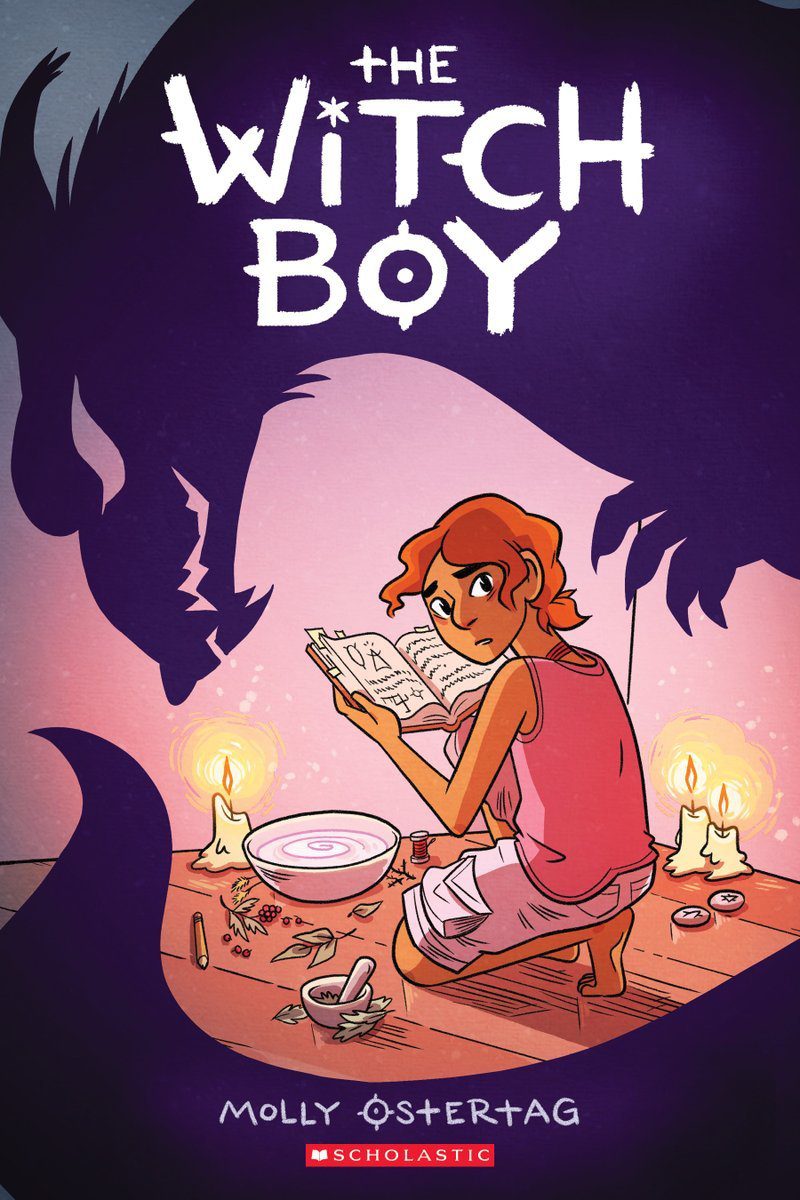 5. The Witch Boy by Molly Knox Ostertag
Just as Diary of a Wimpy Kid is so popular because of its relatable and realistic protagonist, The Witch Boy by Molly Knox Ostertag is a graphic novel about following one's own path. It is a series about family, identity, courage, and magic.
In Aster's family the girls are all raised to be witches, while the boys are raised to be shapeshifters. Anyone who rebels against those expectations is exiled from the family. Thirteen-year-old Aster hasn't yet shapeshifted, but he is fascinated by witchcraft.
Then a threat begins to target the other boys, and Aster realizes that he can help, but only as a witch. It will take all of his courage to practice his skills and even more courage to save his family.
---
6. The Horrible History of the World by Terry Deary
While this is much different in tone from Diary of a Wimpy Kid, the Horrible Histories books and the spin-off companion books by Terry Dreary like this one are great for readers who may be reluctant. Just as Jeff Kinney makes fiction accessible to young readers, Terry Deary makes nonfiction equally accessible.
This is one of the companion handbooks, while compiles major events from throughout history to tell the story of humanity. Other books that fall within the overall series explore more specific topics or periods. For example, the Egyptians, Vikings, Tudors, or the Second World War.
---
7. The 13-Story Treehouse by Andy Griffiths
Next in our list of books like Diary of a Wimpy Kid is The 13-Storey Treehouse by Andy Griffiths with illustrations by Terry Denton. This book also follows two rambunctious young boys.
Andy and Terry, the characters, live in a treehouse of epic proportions. There are shark-infested swimming pools, secret underground lands, and marshmallow machines.
It's in the treehouse that Andy and Terry make books with Andy writing the words and Terry drawing the pictures. At least, it's where they would make books if it weren't for the pirates, giant gorillas, and evil vegetable attacks.
---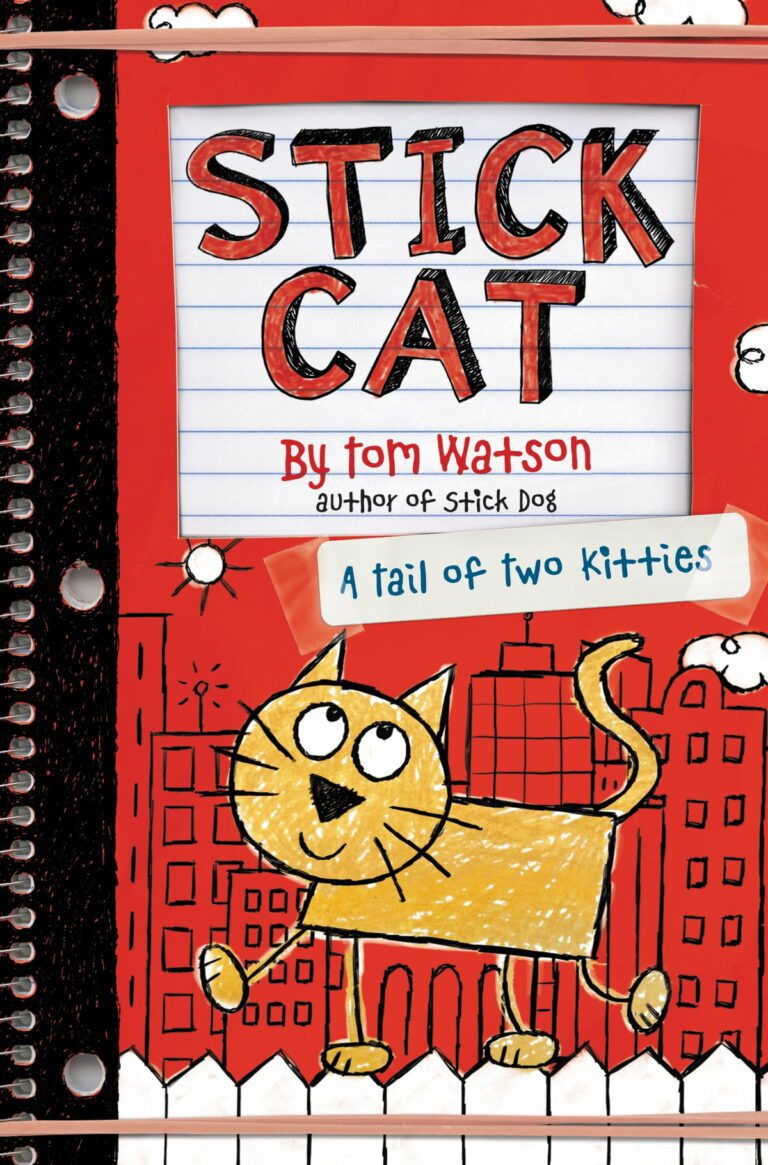 8. Stick Cat: A Tail of Two Kitties by Tom Watson
The Stick Cat series by Tom Watson is just as hilarious as Diary of a Wimpy Kid. The first book in the series follows Stick Cat and his best friend, Edith, on a grand adventure in the big city.
There are treasures to discover, songs to sing, pigeons to catch, and naps to take. But danger lurks around the corner. A desperate man has been trapped in the building across the alley. So, Stick Cat will need to find his way across the alley to attempt a rescue.
---
9. Roller Girl by Victoria Jamieson
Unlike the other titles on this list of books like Diary of a Wimpy Kid, this recommendation is a standalone. This makes it a great book to pick up in the search for another entertaining read about friendship, although this graphic novel is more heartwarming than hilarious.
Astrid and Nicole have always done everything together. But when Astrid signs up for roller derby camp, Nicole signs up for dance camp with a new friend instead. This means Astrid is about to have the hardest summer of her life as she learns who she is by herself.
---
10. Tales from a Not-So-Fabulous Life by Rachel Renée Russell
This is the first book in the Dork Diaries series by Rachel Renée Russell, which is incredibly similar to Diary of a Wimpy Kid, except featuring a female main character.
Nikki Maxwell is entering the eighth grade in a new school and her diary documents all the ups and downs of middle school from bullies to crushes.
---
11. Julius Zebra: Rumble with the Romans! by Gary Northfield
This is another book series like Diary of a Wimpy Kid that is great for readers who have an interest in history. It is also a blend of prose and illustrations.
The main character is Julius Zebra who is captured from the African savanna alongside Milus the lion and Cornelius the clueless warthog. They are transported to the Colosseum and must survive by becoming gladiators and winning over the Roman crowd.
---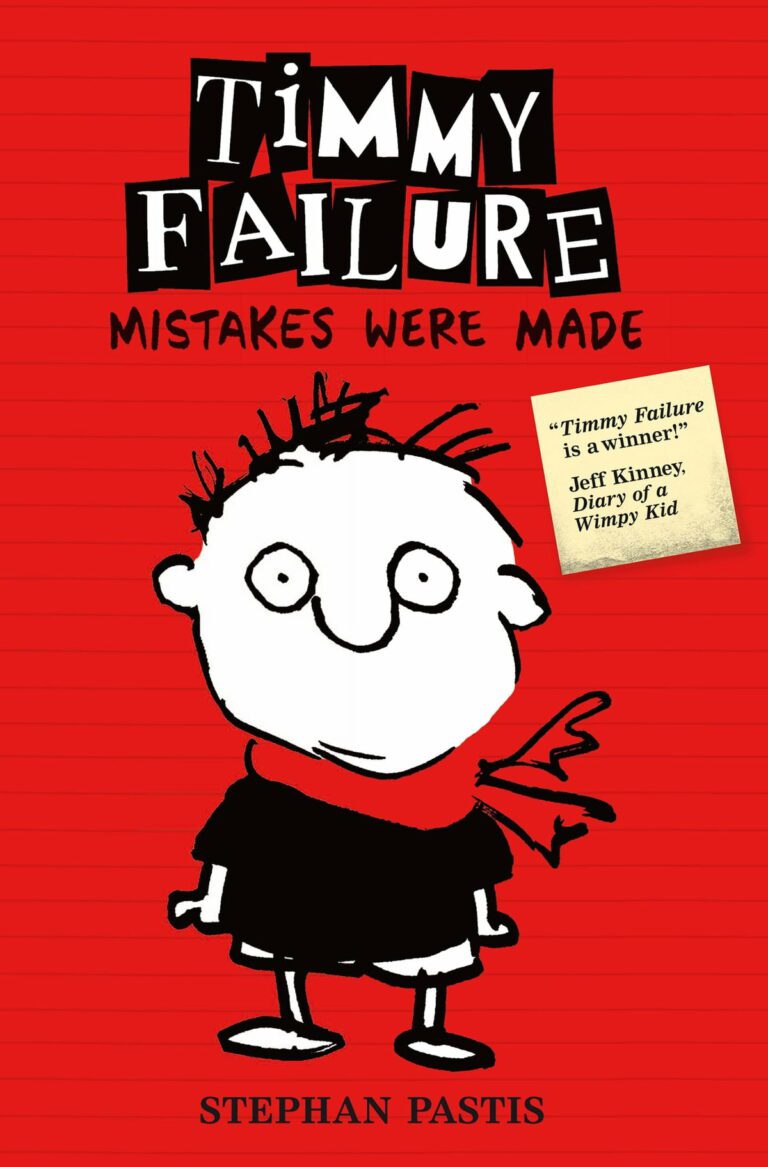 12. Mistakes Were Made by Stephan Pastis
Just like Diary of a Wimpy Kid, the Timmy Failure books by Stephan Pastis act as a record of a young boy's life and are full of text and drawings.
Timmy Failure is eleven years old and the CEO of the best detective agency in town. His business partner is a large polar bear, Total, and impressively lazy. Timmy's plan is for his business to become so successful that his mother will never have to worry about bills again.
But the best laid plans don't always go smoothly and there are several people standing in the way of Timmy's ambitious endeavor.
---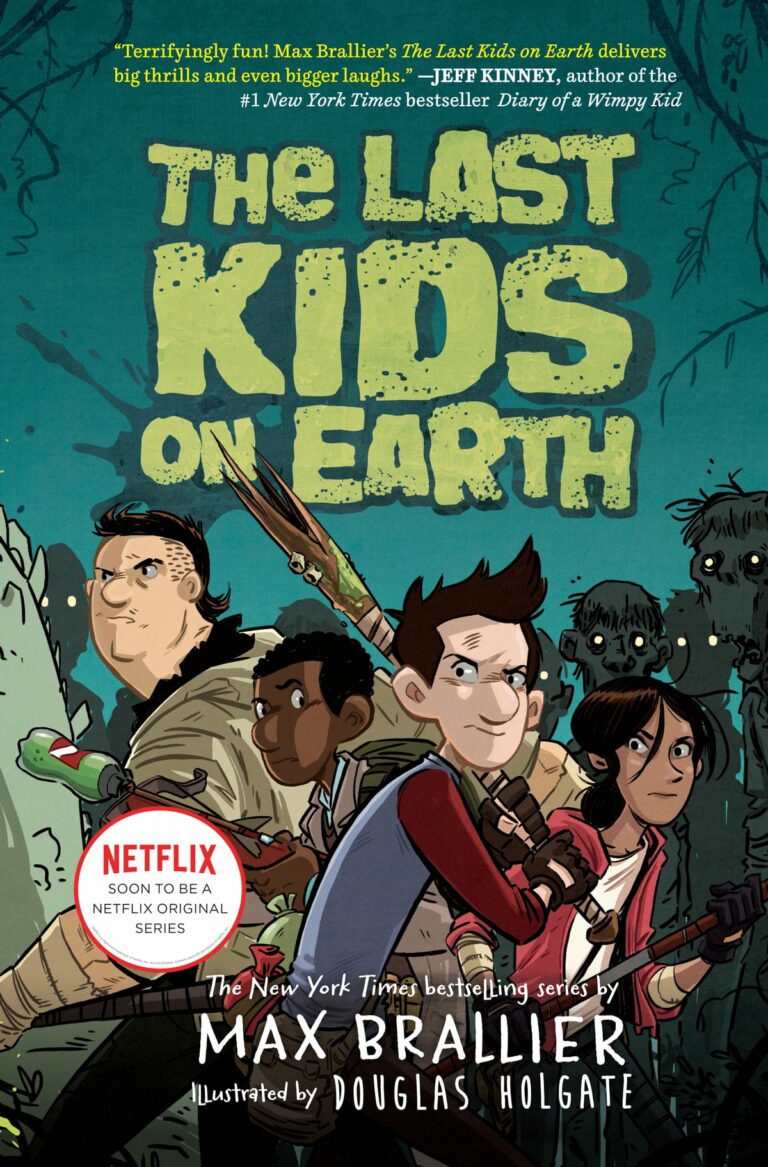 13. The Last Kids on Earth by Max Brallier
The first book in the Last Kids on Earth series by Max Brallier with illustrations by Douglas Holgate introduces a post-apocalyptic world with zombies and monsters.
Thirteen-year-old Jack Sullivan has been living in his treehouse with ample fortifications ever since the apocalypse took place. But alone he is no match for all the monsters of nightmares. So, he builds a team with friends, the school's former bully, and his crush; together they are going to slay the big, bad, evil Blarg and mark a turning point in the apocalypse.
---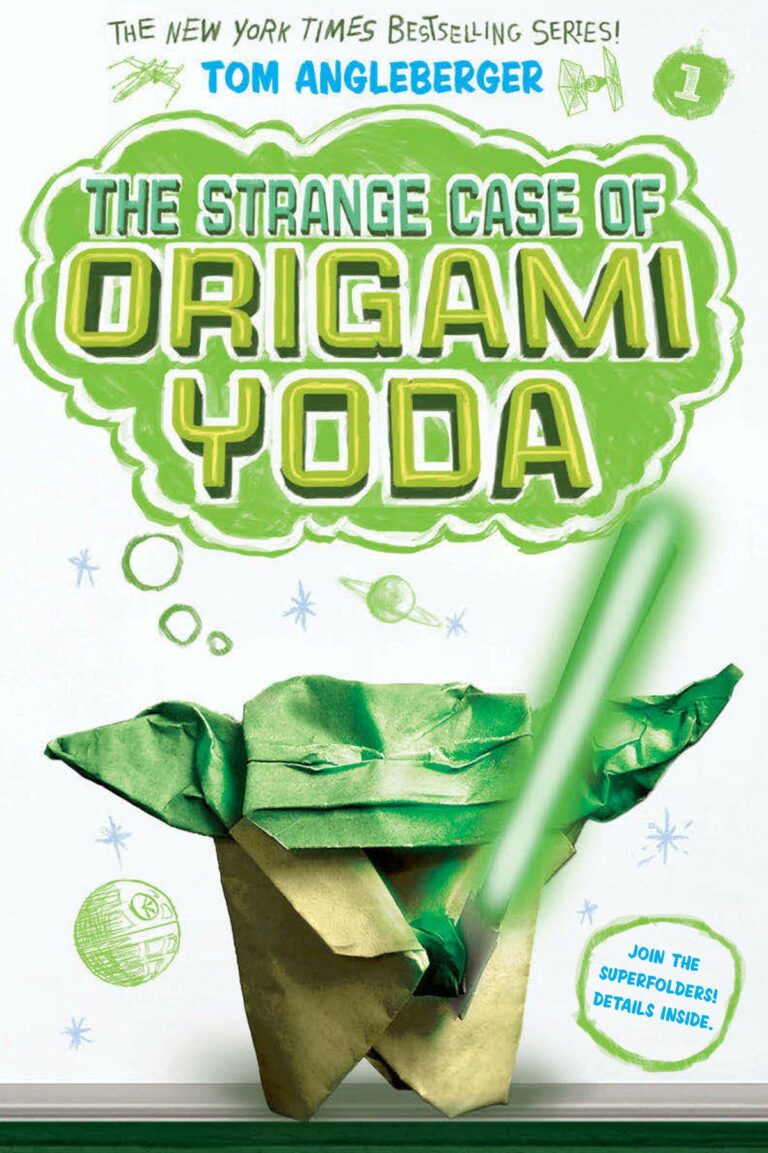 14. The Origami Yoda Files by Tom Angleberger
The next recommendation for books like Diary of a Wimpy Kid is perfect for fans of Greg Heffley and Star Wars. The Strange Case of Origami Yoda is the first book in the Origami Yoda series by Tom Angleberger.
Dwight doesn't fit into the sixth grade. He'll wear the same shirt for a month and insist people refer to him as Captain Dwight, which is really embarrassing for Tommy, who sits with him every day at lunch.
But Dwight can also make really cool origami, including the Yoda finger puppet he makes one day. The Origami Yoda seems to be able to predict the future and his advice works. Tommy needs to figure out the mystery behind the puppet Yoda before he takes its advice about something very important about a girl.
---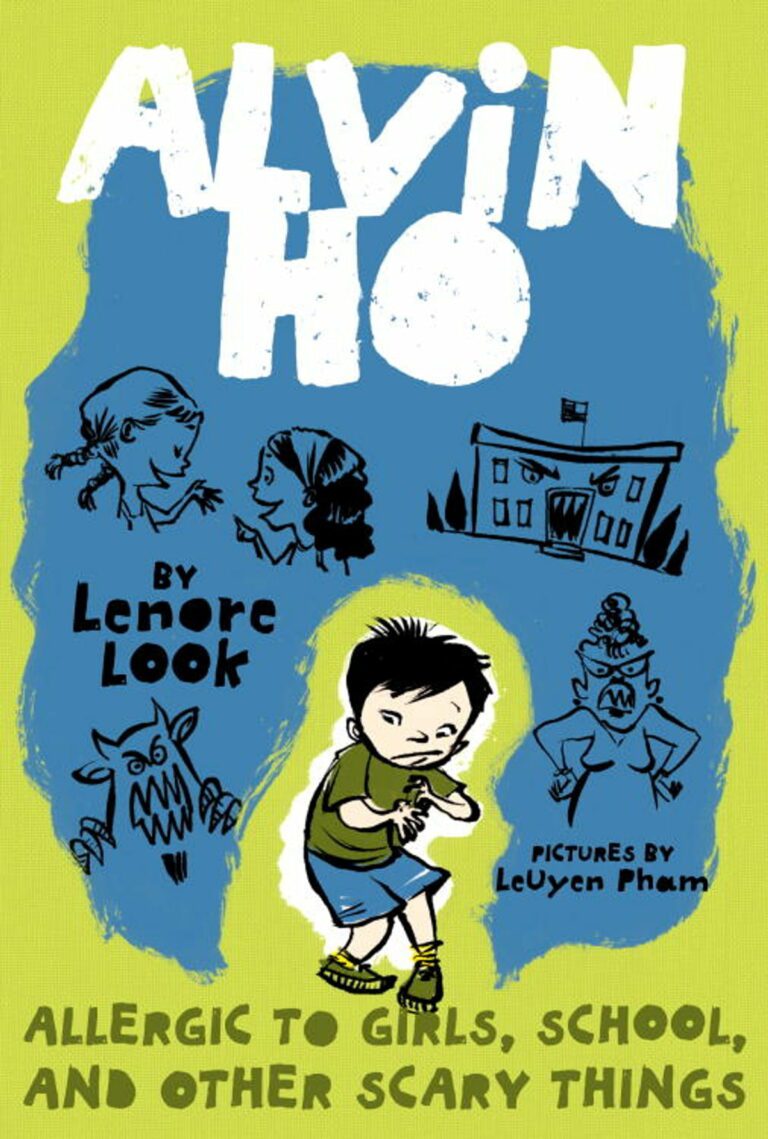 15. Allergic to Girls, School, and Other Scary Things by Lenore Look
This is the first book in the Alvin Ho series by Lenore Look with illustrations by LeUyen Pham. Alvin Ho is just like Greg Heffley in his journey to overcome the challenges of navigating school.
Alvin, however, is only in the second grade, and terrified of everything. School petrifies him so much that he doesn't say a word while he's there, but at home he is a superhero. He is Firecracker Man as well as being Calvin and Anibelly's brother and wants to be just like his dad.
---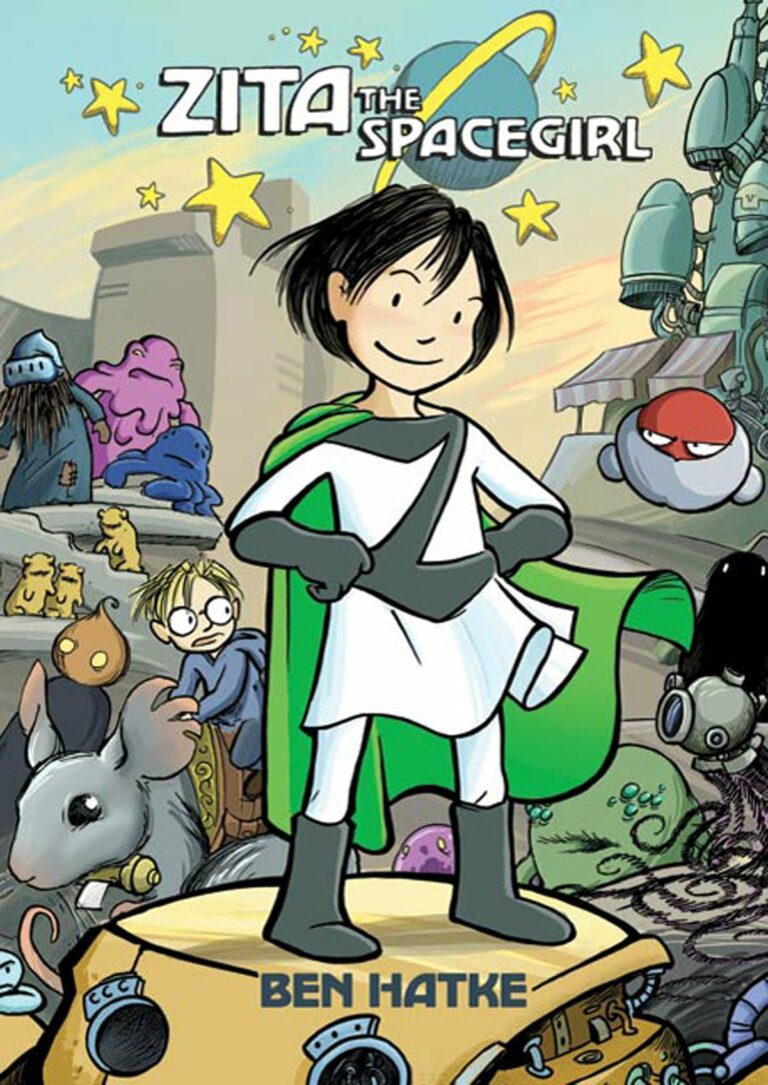 16. Zita the Spacegirl by Ben Hatke
Zita the Spacegirl by Ben Hatke is the beginning of an entertaining middle grade science fiction series. These graphic novels would be a great series to dive into for fans of the Diary of a Wimpy Kid books.
Zita's whole life changes when her best friend is abducted by an evil alien cult. Now Zita finds herself on a cosmic adventure on a planet with strange humanoid chickens and neurotic robots. She's determined to find her way back to earth but first she'll have to become a intergalactic hero.
---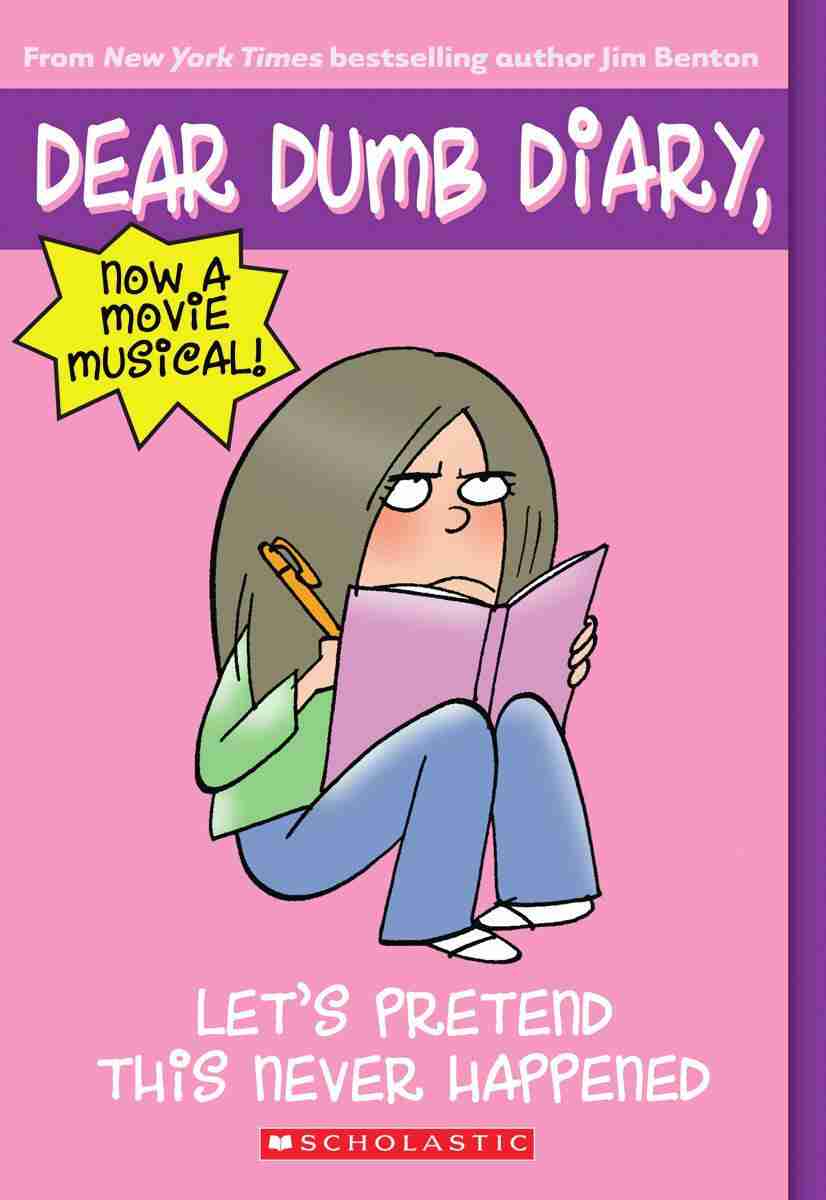 17. Let's Pretend This Never Happened by Jim Benton
The Dear Dumb Diary series is another great recommendation for fans of Diary of a Wimpy Kid with many similarities. Let's Pretend This Never Happened by Jim Benton is the first book in the series.
Jamie Kelly uses her diary to record all the antics that take place in her life and she promises that everything is true, or at least mostly true. Jamie's musings are hilarious and candid, which makes her another realistic and relatable character.
---
18. Frazzled: Everyday Disasters and Impending Doom by Booki Vivat
The main character in the Frazzled series is Abbie Wu, who is about to begin middle school and having a total crisis. Abbie doesn't fit in anywhere and seems to always be in crisis mode.
The first book dives right in as Abbie tries to figure out who she is, where she belongs, and how to survive middle school. This series is similar to Diary of a Wimpy Kid for its abundance of illustrations and its entertaining, endearing honesty.
---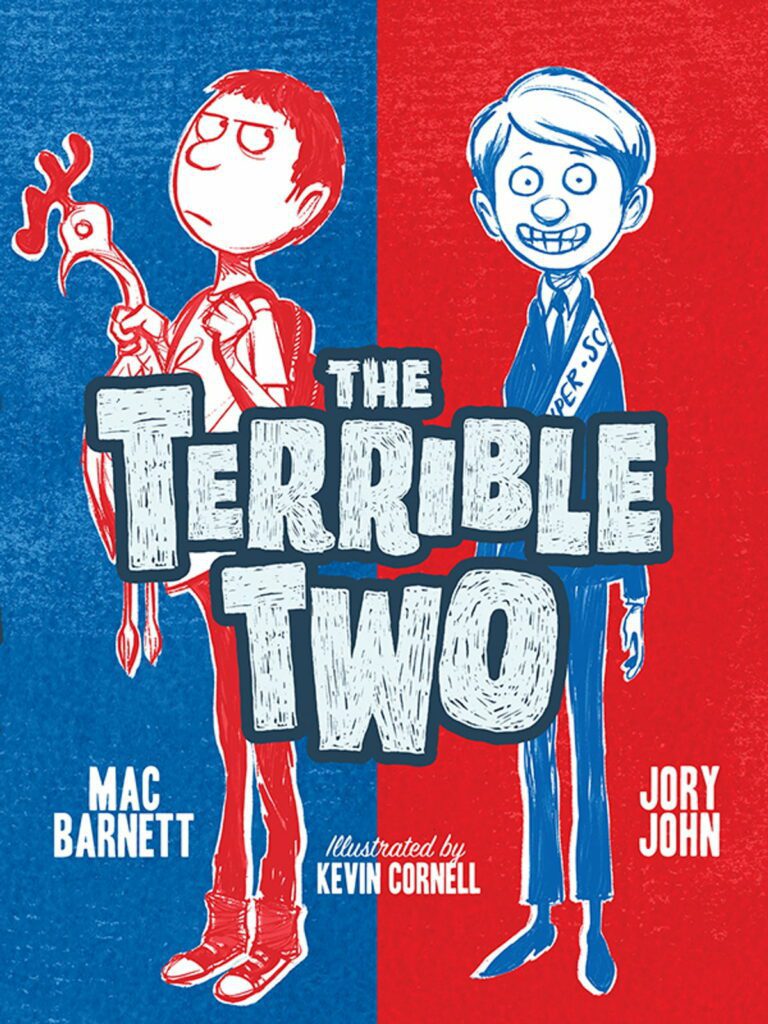 19. The Terrible Two by Mac Barnett and Jory John
This is a series by two authors, Mac Barnett and Jory John, with illustrations by Kevin Cornell. In the first book Miles Murphy has just moved to Yawnee Valley and is eager to stake his claim as the town's best prankster. But it seems his new school already has a prankster, Niles Sparks, and he's really good.
So ensues an epic prank war to determine who should have the accolade as best…until they decide to join forces and unleash their combined havoc with the biggest prank ever.
---
20. The Brilliant World of Tom Gates by Liz Pichon
Just like Diary of a Wimpy Kid, The Brilliant World of Tom Gates by Liz Pichon is an entertaining depiction of the highs and lows of adolescence.
Tom Gates is the master of excuses for late homework from dog attacks to spilt water to lightning. His notebook is full of doodles and comments from his teacher, Mr. Fullerton. Tom gains five merits for his latest holiday story, but then his life starts to go downhill while he's trying to impress Amy, who sits next to him.
---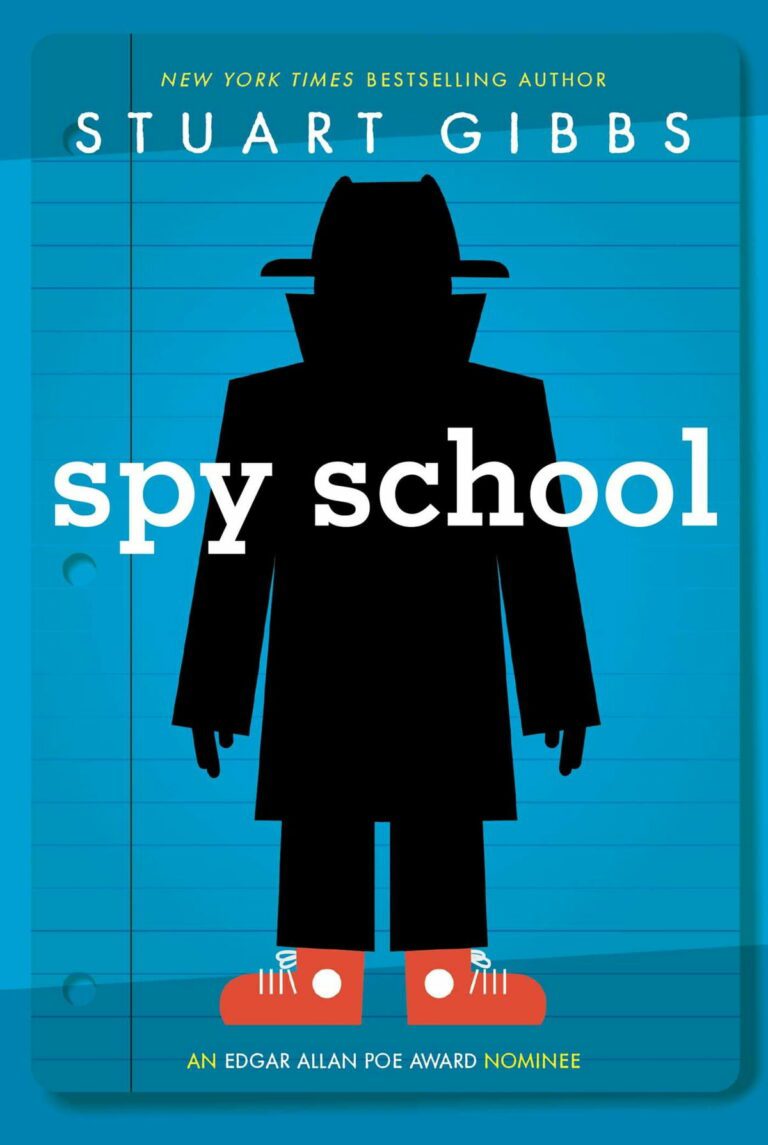 21. Spy School by Stuart Gibbs
Finally, our last recommendation for books like Diary of a Wimpy Kid is Spy School by Stuart Gibbs, the first book in a series of the same name. Just like Greg, Ben is attempting to navigate middle school and figure out who he is along the way.
Ben Ripley dreams of being a C.I.A. agent, but he's so awkward he's not sure if he'll be able to make it as a secret agent. But that won't stop him from trying. Then he finds out that his new school is a front for a junior C.I.A. academy and he was recruited through a case of mistaken identity.
Despite this, Ben becomes determined to turn himself into an undercover agent. Along the way, he finds out that he might actually be a decent spy, if he can survive the attempts on his life.
Final thoughts on books like Diary of a Wimpy Kid
There are our 21 recommendations for books like Diary of a Wimpy Kid by Jeff Kinney. Most of these books are the first in a series, which means there are loads of books to discover for eager and reluctant readers alike. The books we've chosen are similar through the format of diary or journal entries, the setting of middle school, or the journey of discovering and accepting oneself.
More Middle Grade Resources