The Alex Delaware books in order are crime thrillers in which the key to each case depends on a young child's memory of a terrible crime. Alex Delaware is a child psychologist who must work with the young children who have seen or experienced horrific crimes in order to find justice. He also often works with adults who have difficult childhood memories concerning a violent crime.
These are chilling novels best read in order of publication.
Who is Jonathan Kellerman?
Jonathan Kellerman was an established and respected psychotherapist with a specialty in the treatment of children before he became a bestselling author. While the Alex Delaware series is more than half of Kellerman's bibliography, with more than 60 books to his name there is plenty more to explore. If you would like to know about everything Kellerman has written, you can read our article about all his books here.
Kellerman shares many similarities with Alex Delaware, who is also a psychologist with a specialty in the treatment of children. Just like Delaware, Kellerman also attended UCLA for his undergrad and was only 24 years old when he received his PhD in psychology.
Despite studying psychology at school and working as a psychologist for two decades before he turned to writing full-time, Kellerman always had a creative streak in him. He says that he has always loved to write since he was a young child and he even won an award for his writing while in postsecondary.
Kellerman is no longer a practicing psychologist, but he is still active in the field and teaches at the University of Southern California Keck School of Medicine. His wife is the popular crime thriller author Faye Kellerman, and their son Jesse is also an author.
Collectively, there are more than 80 million copies of the Alex Delaware books in print around the world.
Alex Delaware Books in Order
Just like author Jonathan Kellerman, Alex Delaware is a child psychologist. He uses his expertise in the industry to aid LAPD detective Milo Sturgis with difficult, complicated cases.
Like with many thriller novels, each Delaware book contains a case that reaches its conclusion by the end of the novel. However, it is recommended to read these Jonathan Kellerman books in order of publication. This is also the chronological order.
While Delaware's character remains steadfast throughout the series — his strong morals, empathy, and eye for detail — reading the books in this order will allow you to experience the nuance of the character and plot development. Throughout the course of the series Delaware encounters some of the most horrific cases imaginable. This very obviously affects him.
As well, if you read these books in order, you will better understand the repertoire and relationship between Delaware and Sturgis.
Alex Delaware Graphic Novels
In addition to the main novels, there are two graphic novel adaptations of the Alex Delaware books.
The Web (1996)
Silent Partner (2012)
Book to Screen Adaptation
There has been one adaptation of the Alex Delaware books, with the possibility of another adaptation in the works.
The successful adaptation is a 1986 TV movie, When the Bough Breaks, which adapts the first book in the series of the same name. This adaptation came just one year after the publication of the novel. The movie stars Ted Danson as Alex alongside Richard Masur, Rachel Ticotin, James Noble, and more.
More recently an announcement came in 2017 that the rights to the Alex Delaware series had been acquired by IDW Entertainment for a TV series. Kellerman will be an executive producer on the project alongside David Salzman, Adam Salzman, Ted Adams, and David Ozer.
It was announced in 2018 that Barry O'Brien would be the writer and showrunner for the adaptation. Unfortunately, there have been no further announcements regarding the progress of the series.
A Summary of Alex Delaware Books in Order
To take a closer look at the series, below you will find the first ten Alex Delaware books in order.
Of the 63 books Kellerman has written, 37 belong to this series. This makes Alex Delaware a great place to start exploring Kellerman's writing; however, Kellerman does not shy away from the dark horrors of psychological thrillers, which will make these books haunting reads.
---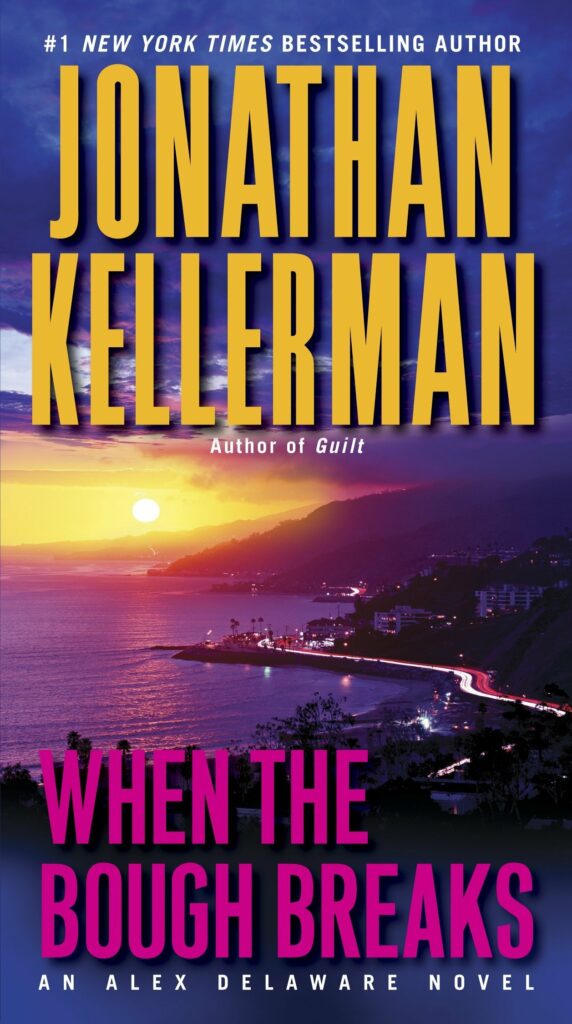 1. When the Bough Breaks
Dr. Morton Hander practiced a strange brand of psychiatry. Among his specialties were fraud, extortion, and sexual manipulation. Hander paid for his sins when he was brutally murdered in his luxurious Pacific Palisades apartment. The police have no leads, but they do have one possible witness: Seven-year-old Melody Quinn.
It's psychologist Dr. Alex Delaware's job to try to unlock the terrible secret buried in Melody's memory. But as the sinister shadows in the girl's mind begin to take shape, Alex discovers that the mystery touches a shocking incident in his own past. And behind it lies an unspeakable evil that Alex Delaware must expose before it claims another innocent victim.
The alternate title for When the Bough Breaks is Shrunken Heads.
---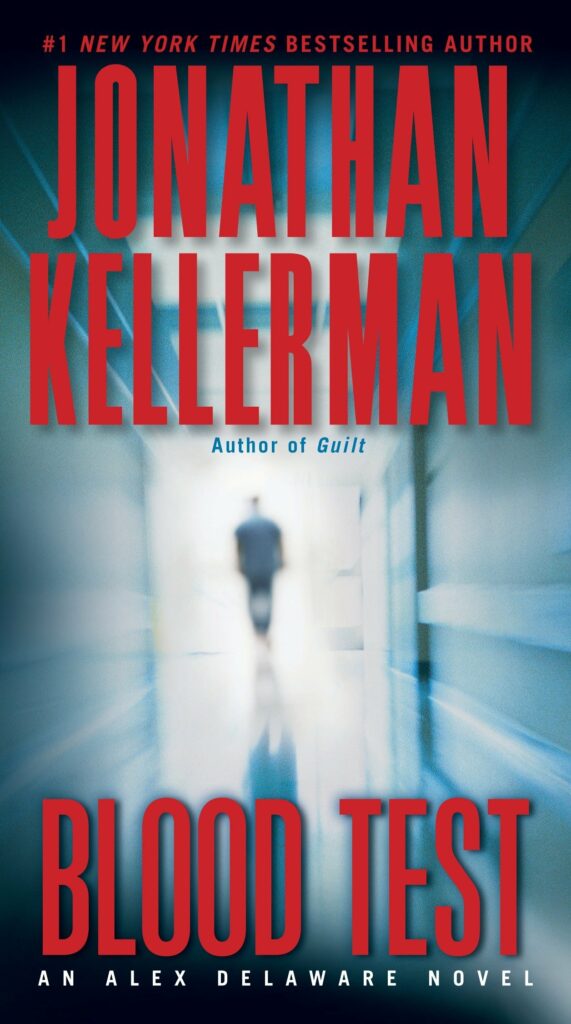 2. Blood Test
It is a case unlike any psychologist Dr. Alex Delaware has ever encountered. Five-year-old Woody Swope is ill, but his parents refuse to agree to the one treatment that could save him.
Alex sets out to convince Mr. and Mrs. Swope. Only to find that the parents have left the hospital and taken their son with them.
Worse, the sleazy motel where the Swopes were staying is empty — except for an ominous blood stain. They have vanished into the sordid shadows of the city.
Now Alex and his friend, homicide detective Milo Sturgis, have no choice but to push the law to the breaking point. They are forced to enter an amoral underworld where drugs, dreams, and sex are all for sale and fantasies are fulfilled at any price. Even at the cost of a young boy's life.
---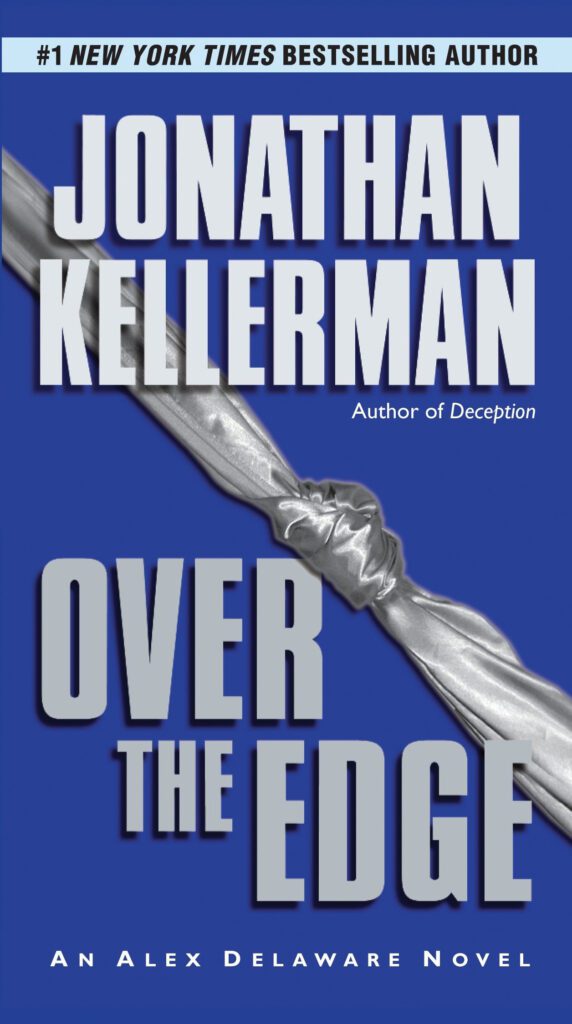 3. Over the Edge
When the phone rings in the middle of the night, child psychologist Alex Delaware does not hesitate. Driving through the dream-lit San Fernando Valley, Alex rushes to Jamey Cadmus, the patient he had failed five years before — and who now calls with a bizarre cry for help.
But by the time Alex reaches Canyon Oaks Psychiatric Hospital, Jamey is gone. He surfaces a day later in the hands of the police. But they believe Jamey is the infamous Lavender Slasher, a psychotic serial killer.
Wooed by a high-powered attorney to build a defense, Alex will get a chance to do what he couldn't five years ago. And when he peers into a family's troubled history and Jamey's brilliant, tormented mind, the psychologist puts himself at the heart of a high-profile case. Because Alex knows that in a realm of money, loss, and madness, something terrible pushed Jamey over the edge — or else someone is getting away with murder.
---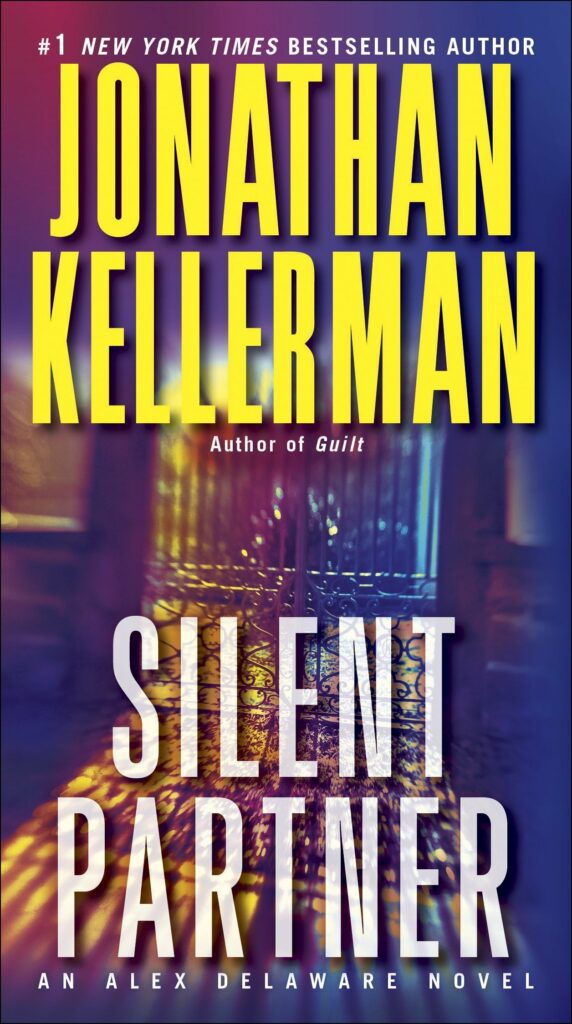 4. Silent Partner
At a party for a controversial Los Angeles sex therapist, Alex Delaware encounters a face from his own past. Sharon Ransom is an exquisite, alluring lover who left him abruptly more than a decade earlier.
Now, Sharon hints that she desperately needs help, but Alex evades her. Then the next day she is dead, an apparent suicide.
Driven by guilt and sadness, Alex plunges into the maze of Sharon's life. It is a journey that will take him through the pleasure palaces of California's ultrarich, into the alleyways of the mind, where childhood terrors still hold sway.
---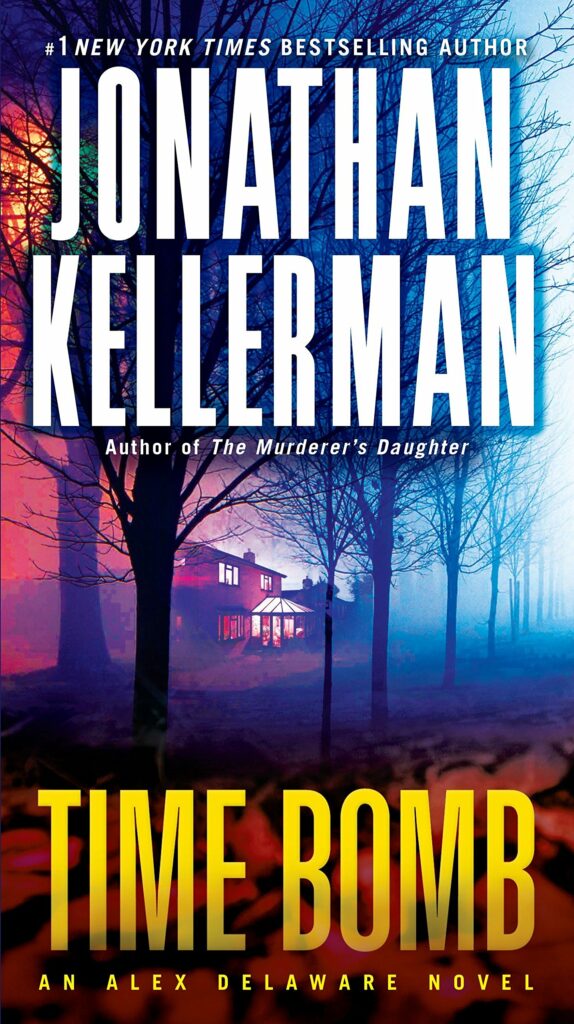 5. Time Bomb
By the time psychologist Dr. Alex Delaware reached the school the damage was done. A sniper had opened fire on a crowded playground, but was gunned down before any children were hurt.
While the TV news crews feasted on the scene and Alex began his therapy sessions with the traumatized children, he couldn't escape the image of a slight teenager clutching an oversized rifle.
What was the identity behind the name and face? A would-be assassin, or just another victim beneath an indifferent California sky?
Intrigued by a request from the sniper's father to conduct a "psychological autopsy" of his child, Alex begins to uncover a strange pattern. It is a trail of blood.
That's because in the dead sniper's past was a dark and vicious plot. And in Alex Delaware's future is the stuff of grown-up nightmares: The face of real human evil.
---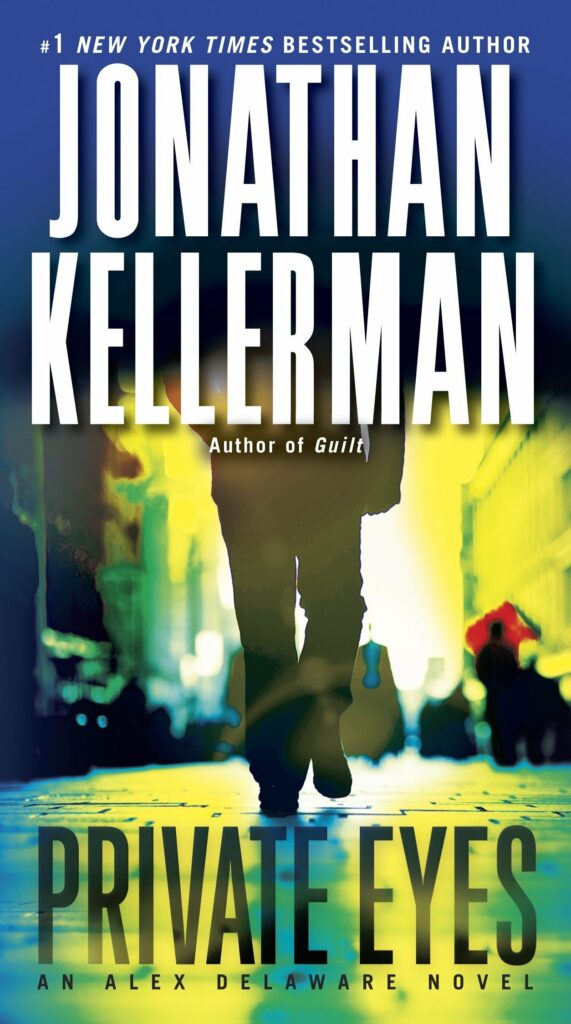 6. Private Eyes
The voice belongs to a woman, but Dr. Alex Delaware remembers a little girl. It is eleven years since seven-year-old Melissa Dickinson dialed the hospital help line for comfort — and found it in therapy with Alex Delaware.
Now the lovely young heiress is desperately calling for the psychologist's help once more. Only this time it looks like Melissa's deepest childhood nightmare is really coming true.
Twenty years ago, Gina Dickinson, Melissa's mother, suffered a grisly assault that left the budding actress irreparably scarred and emotionally crippled. Now her acid-wielding assailant is out of prison and back in L.A. So Melissa is terrified that the monster has returned to hurt Gina again.
But before Alex Delaware can even begin to soothe his former patient's fears, Gina, a recluse for twenty years, disappears. And now, unless Delaware turns crack detective to uncover the truth, Gina Dickinson will be just one more victim of a cold fury that has already spawned madness…and murder.
---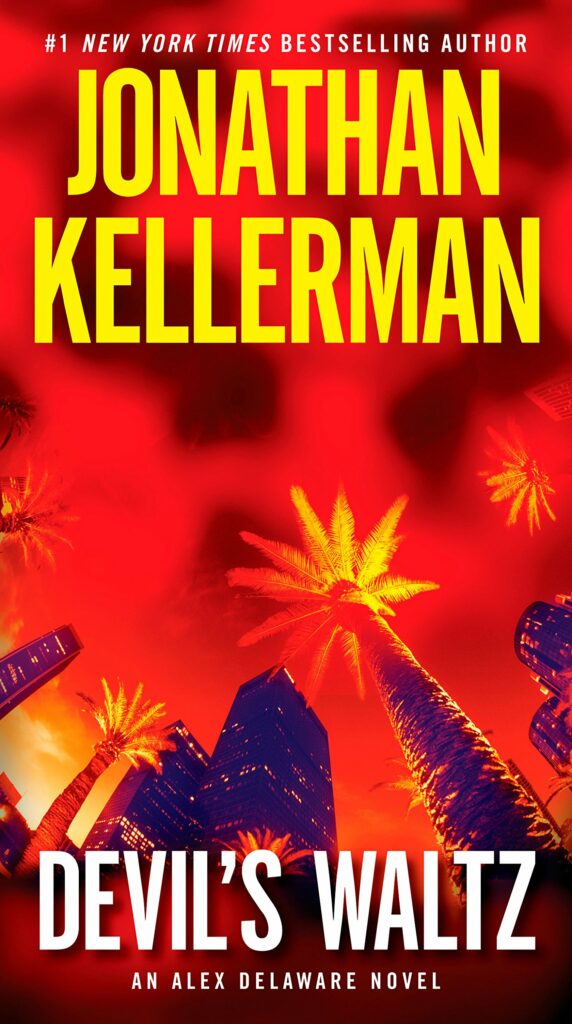 7. Devil's Waltz
In one of the most frightening and challenging cases of his career, Dr. Alex Delaware must confront a strange medical mystery involving a child.
Twenty-one-month-old Cassie Jones is the picture of health. But her parents rush her to the emergency room night after night with symptoms no doctor can explain. Cassie's parents seem genuinely concerned.
Meanwhile, her favorite nurse is a model of devotion. When Delaware is called in to investigate, instinct tells him that one of them could be a monster. Then a physician is brutally murdered.
A shadowy death is revealed. And Alex and his friend, LAPD detective Milo Sturgis, have only hours to uncover the link between Cassie's terrifying condition and these shocking, seemingly unrelated events.
---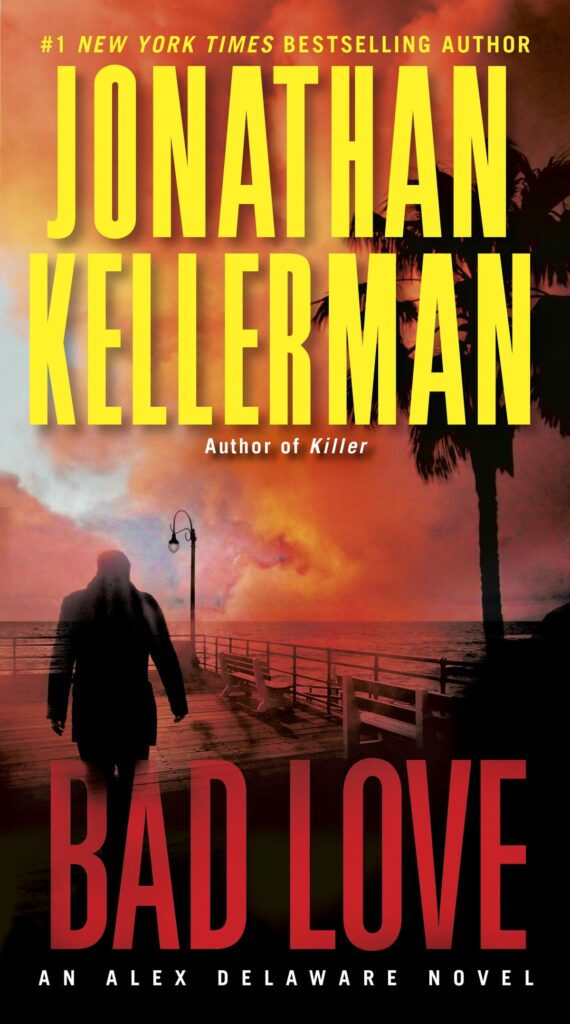 8. Bad Love
It came in a plain brown wrapper, no return address. An audiocassette recording of a horrifying, soul-lacerating scream, followed by the sound of a childlike voice chanting: "Bad love. Bad love. Don't give me the bad love."
For Alex Delaware the tape is the first hint that he is about to enter a living nightmare. Others soon follow. There is disquieting laughter echoing over a phone line that suddenly goes dead, and a chilling act of trespass and vandalism.
He has become the target of a carefully orchestrated campaign of vague threats and intimidation. It is rapidly building to a crescendo as harassment turns to terror, mischief to madness.
With the help of his friend, LAPD detective Milo Sturgis, Alex uncovers a series of violent deaths that may follow a diabolical pattern. And if he can't decipher the twisted logic of the stalker's mind games, Alex will be the next to die.
---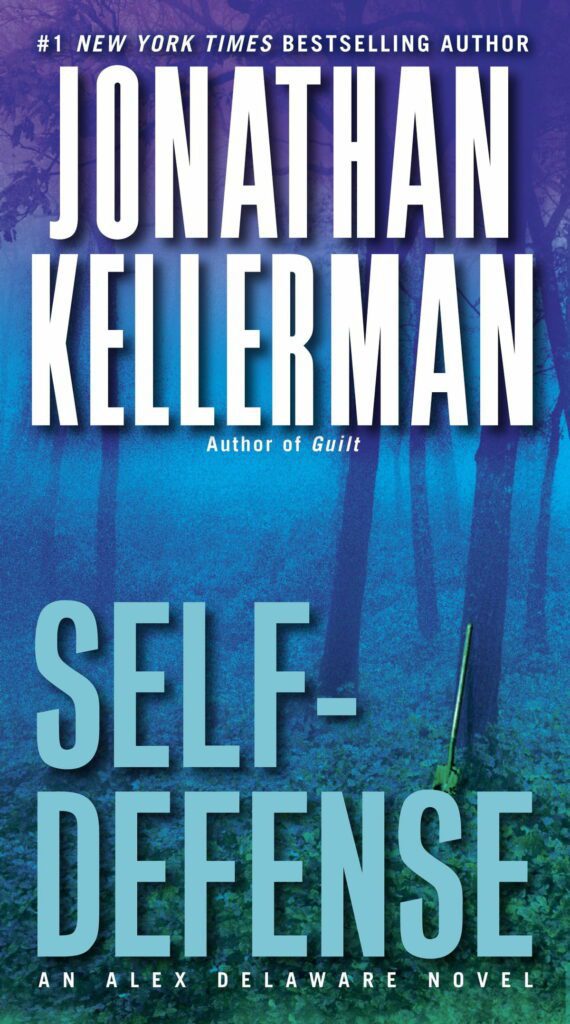 9. Self-Defense
Dr. Alex Delaware doesn't see many private patients anymore, but the young woman called Lucy is an exception. So is her dream.
Lucy Lowell is referred to Alex by Los Angeles police detective Milo Sturgis. That's because a juror at the agonizing trial of a serial killer, Lucy survived the trauma only to be tormented by a recurring nightmare. There is a young child in the forest at night, watching a strange and furtive act.
Now Lucy's dream is starting to disrupt her waking life, and Alex is concerned. The power of the dream, its grip on Lucy's emotions, suggests to him that it may be more than a nightmare. It may be the repressed childhood memory of something very real. Something like murder.
---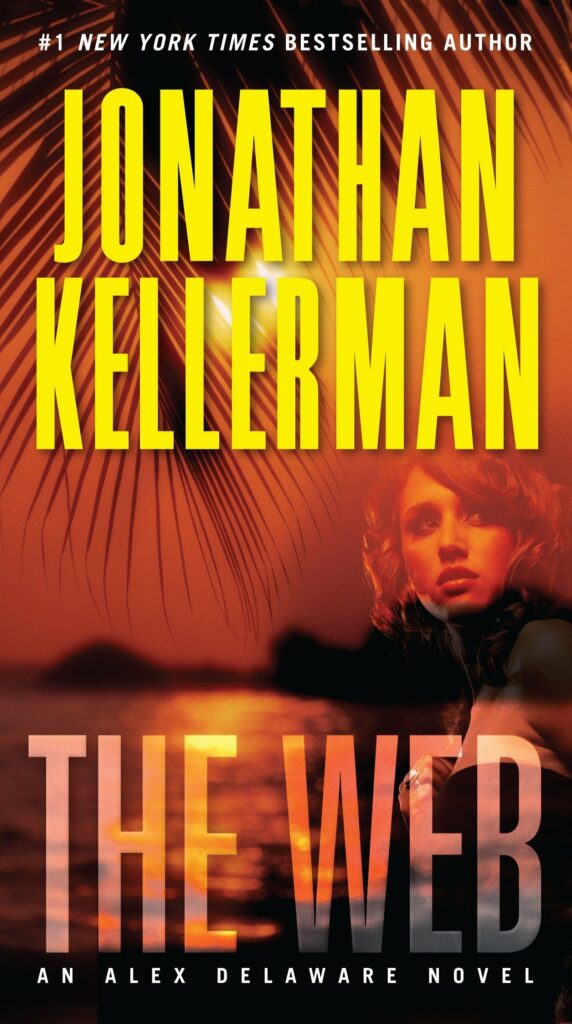 10. The Web
Three months in paradise, all expenses paid. It's an invitation Alex Delaware can't refuse.
Dr. Woodrow Wilson Moreland is a revered scientist and philanthropist on the tiny Pacific island of Aruk. He has invited Alex to his home to help him organize his papers for publication. It is a light workload leaving Alex plenty of time to enjoy a romantic interlude with Robin Castagna.
Quickly, however, secretive houseguests, frightening nocturnal visitors, and the elusive Dr. Moreland himself dim the pleasures of deep blue water and white sand.
The cases Moreland chooses to share seem unconnected. A patient driven to madness by a cruel, unspeakable act; a man who succumbed forty years ago to radiation poisoning after a nuclear blast; a young woman, brutally murdered, whose mutilated body was found on the beach just six months before. But Alex can't help wondering what the good doctor is trying to tell him…and what Moreland's real reason for inviting him to Aruk is.
Alex gets a little long-distance help from his friend LAPD detective Milo Sturgis. And as he probes, he comes to believe the answer lies hidden somewhere on Moreland's vast estate.
Yet when he finally discovers the truth, the revelation will be more shocking than he could have imagined. And it will come too late to stem the tide of violence that threatens guilty and innocent alike on the lovely lost island of Aruk.
---
Final thoughts on Alex Delaware books in order
The Alex Delaware books in order are best read in order of publication to follow the chronological timeline of events. Jonathan Kellerman spends just as much time focusing on the motive behind the crime, the why, as he does creating the tension in the mystery of who's the perpetrator. This shouldn't be surprising for a psychologist-turned-writer.
His books are haunting reads with difficult cases, but are bestsellers and some of the very best in the genre.
More Crime Thriller Resources