He has been called a master of psychological suspense — and he has the degrees to back up that claim. Using his own scientific knowledge, Kellerman explores the dark depths of the human mind. Reading the Jonathan Kellerman books in order is a wonderful foray into the darkest corners of humanity.
Who is Jonathan Kellerman?
Before he became a bestselling author Jonathan Kellerman was a psychotherapist with a specialty in the treatment of children. He didn't turn to writing fiction full-time until his career was already well-established and he was well-respected in the field.
Even then, he says it was a reluctant decision. But, his deciding factor was that after two decades as a psychologist he was ready to try his hand at being a full-time writer.
Kellerman was born in New York City, but grew up in Los Angeles. He then attended UCLA for his undergraduate and received his PhD in psychology at the age of 24 — just like his popular protagonist Alex Delaware.
Throughout his studies Kellerman worked as an editorial cartoonist, columnist, editor and freelance musician. At the age of 22, he even won a Samuel Goldwyn Writing Award for fiction. He says he has written compulsively since the age of nine.
But he broke ground as a child psychologist in researching the effects of extreme isolation on children with cancer and changing the care for these children and their families. Even though he gave up his psychology practice with the success of his novels, he remains active in the field. He is a clinical professor of pediatrics and psychology at the University of Southern California Keck School of Medicine.
Kellerman is also married to Faye Kellerman, a popular crime thriller author in her own right. If you would like to learn more about her career, you can read this article about all the Faye Kellerman books in order. Jonathan Kellerman has collaborated with both his wife and son, Jesse Kellerman, for certain novels.
Jonathan Kellerman Books in Order
Alex Delaware Series
The Alex Delaware series follows a child psychologist who works on solving crimes concerning children. This is Kellerman's longest series so there have been books that involve young children in the present day, or adults who experienced trauma at a young age.
It is best to read these books in order so that you best understand the world and its characters. Each book does concern a new case and mystery, but the character development builds with each successive book.
Alex Delaware Graphic Novels
As well, there are two graphic novel adaptations of the Alex Delaware books.
The Web (1996)
Silent Partner (2012)
Petra Connor Series
The next series on this list of the Jonathan Kellerman books in order is a spin-off series to Alex Delaware which takes place in the same world. For fans of that series, Petra Connor also features a few cameos of the child psychologist and LAPD consultant.
The series follows the investigations of Petra Connor who is a police officer in Los Angeles within the Hollywood division.
Billy Straight (1998)
Twisted (2004)
Detective Jacob Lev Series
Jonathan Kellerman writes this series alongside his son Jesse Kellerman. As one might expect with golem featuring in the titles, Detective Jacob Lev is a paranormal mystery series.
The first book introduces Jacob Lev as a burned-out LAPD detective. He has just recently been transferred to a Special Projects department that he never knew existed and his first case is an unidentified severed head on the floor of a house in the Hollywood hills. Lev will then embark on an odyssey around the world during which everything he has ever believed will be called into question.
The Golem of Hollywood (2013)
The Golem of Paris (2015)
Clay Edison Series
The next series on our list of the Jonathan Kellerman books in order is another one which he co-authors with his son Jesse Kellerman.
It stars Clay Edison, a coroner whose job is to determine whether the body in front of him is a victim of natural causes or foul play. In the first book of the series Edison's expertise is called into question when the daughter of the victim is adamant her father is a murder victim. Her determination sets Edison on a hunt through scandal and violence and into the darkest corners of the human soul.
Standalone Novels
Jonathan Kellerman is also the author of half a dozen standalone novels, two of which he co-wrote with his wife Faye Kellerman. As with all of his fiction writing, these are haunting psychological thrillers.
Short Stories
Kellerman has also written two short stories that are not part of anthologies. Both of these titles are still in circulation.
The Right Thing to Do (2015)
Poetry Collection
Unlike the other titles on this list of the Jonathan Kellerman books in order, this is an illustrated collection of poetry. The intention of this collection, for both parents and children, is to spark the imagination as they treat issues such as conformity and other childhood concerns.
Non-Fiction Books
Some of the below books are no longer in print; however, you may be able to find a second-hand copy. The majority of these non-fiction books are centered around child psychology from Jonathan Kellerman's time as a psychotherapist. The final title on this list is all about one of Kellerman's hobbies and great passions: Guitars.
Anthologies
Finally, Jonathan Kellerman has contributed to three anthologies during his career as an author, which are listed below.
Diagnosis Dead (1999)
A Summary of Jonathan Kellerman Books in Order
Now let's take a closer look at some of the Jonathan Kellerman books in order. Below you will find summaries to his standalone novels as well as his Clay Edison series. This list of books will include collaborations with both his wife, Faye Kellerman, and his son, Jesse Kellerman.
---
Standalone Novels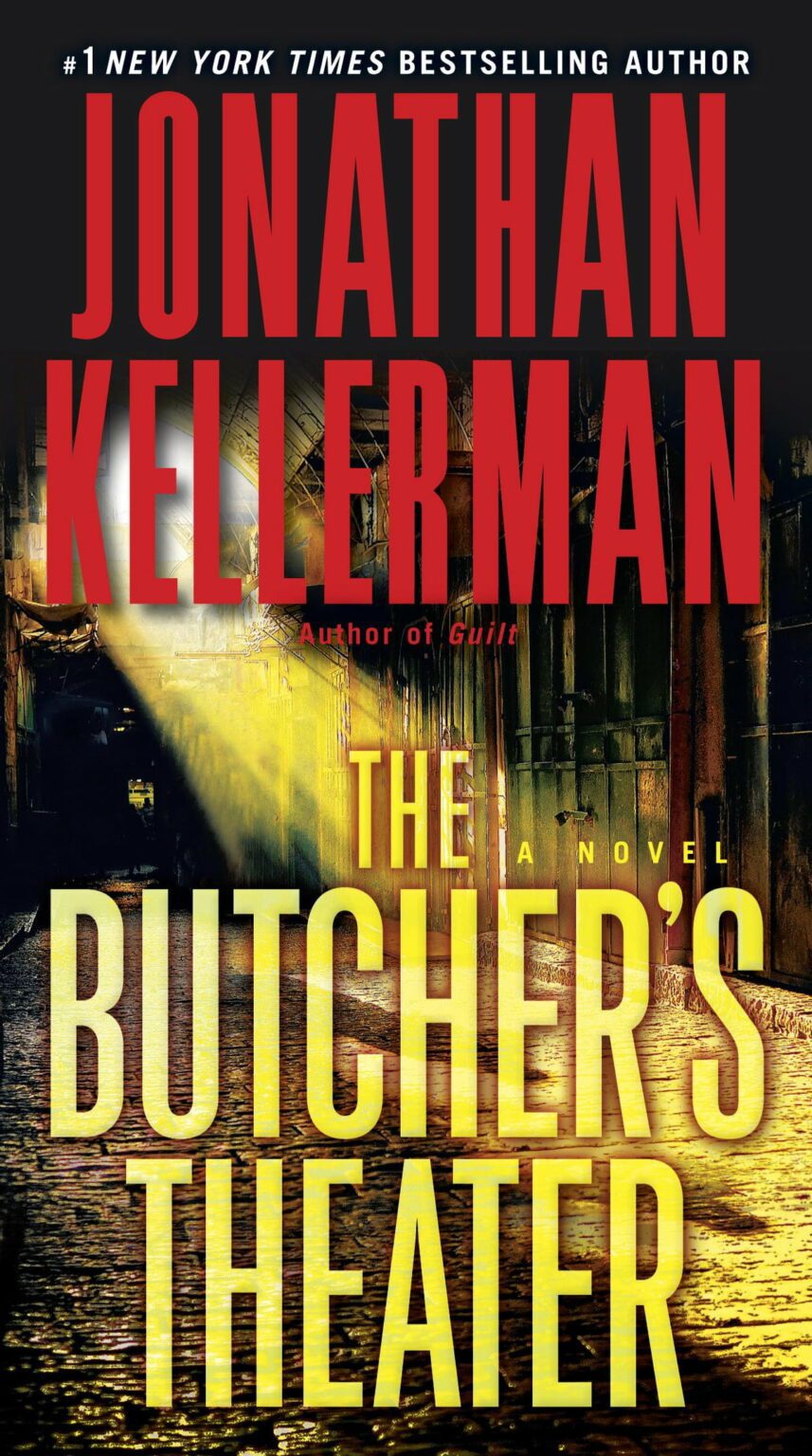 1. The Butcher's Theater
The ancient hills of Jerusalem are called the butcher's theater and it is there upon a bloodstained stage that a faceless killer is performing his violent specialty. A young girl brutally dies first, drained of blood before being bathed and shrouded in white. Then a week later there is a second victim.
Veteran police inspector Daniel Sharavi leads the investigation with his team. They must sift through the religious and political passions of the city to find a murderer with an insatiable taste for bloodshed.
---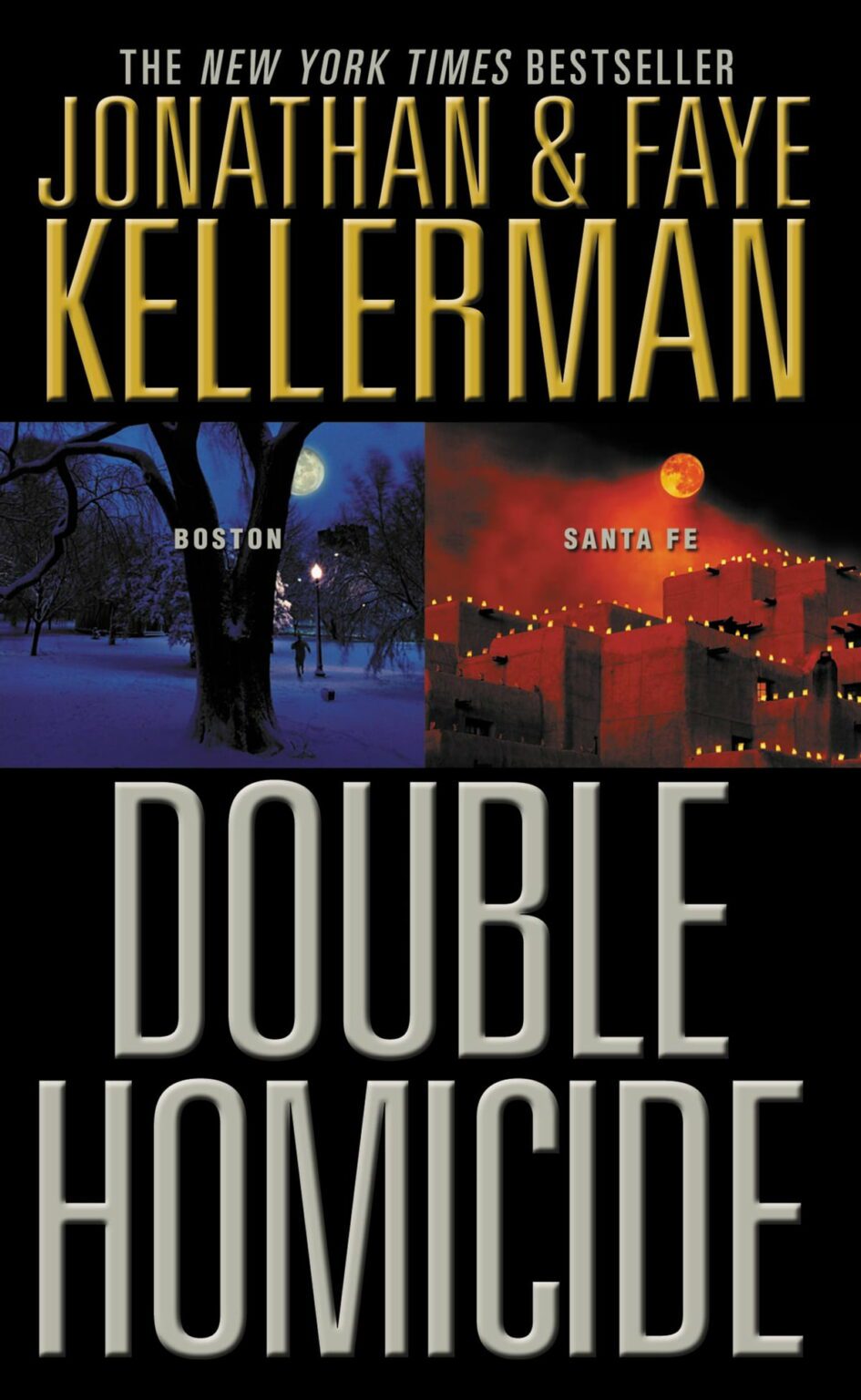 2. Double Homicide
This is the first book that Jonathan Kellerman wrote with his wife Faye Kellerman. It features two stories following different detectives investigating in different cities.
The first is In the Land of the Giants which follows two Boston homicide detectives, Michael MacCain and Doris Sylvestor. They are investigating the suspicious death of a college basketball star.
Meanwhile, the second story is Still Life which follows detective Darryl Two Moons and Steve Katz. The pair must put aside holiday celebrations when the co-worker of a Santa Fe art gallery is murdered.
---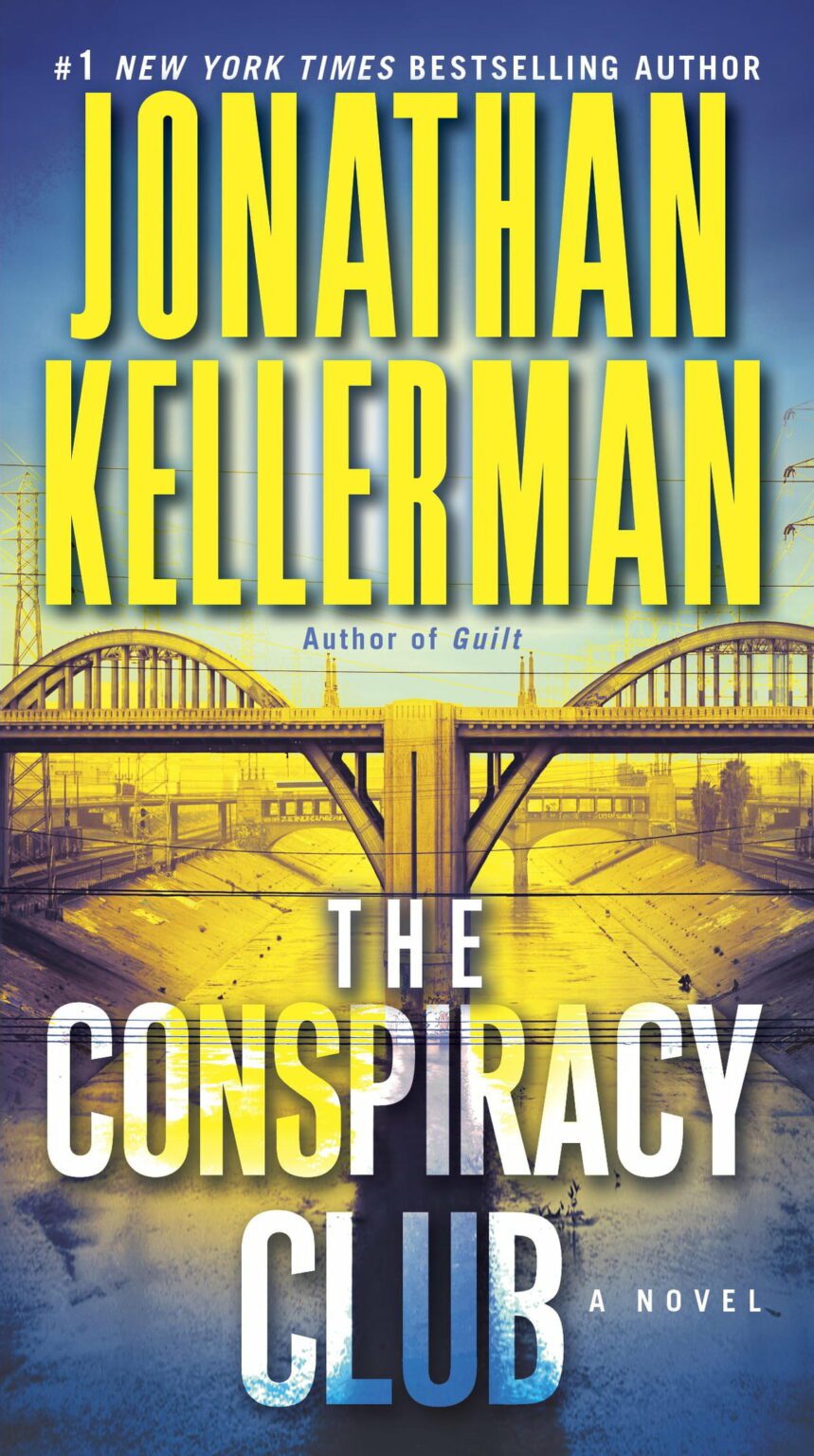 3. The Conspiracy Club
Psychologist Jeremy Carrier is devastated when his lover, Jocelyn Banks, is kidnapped and brutally murdered. In addition to being heartbroken, he is also under suspicion by the police for her demise.
Jeremy flings himself into work at City Central Hospital as a distraction, but his nightmare continues. More women are meeting the same fate as Jocelyn and the suspicion around Jeremy is mounting. The only way for him to clear his name is to track down the modern-day Jack the Ripper himself.
---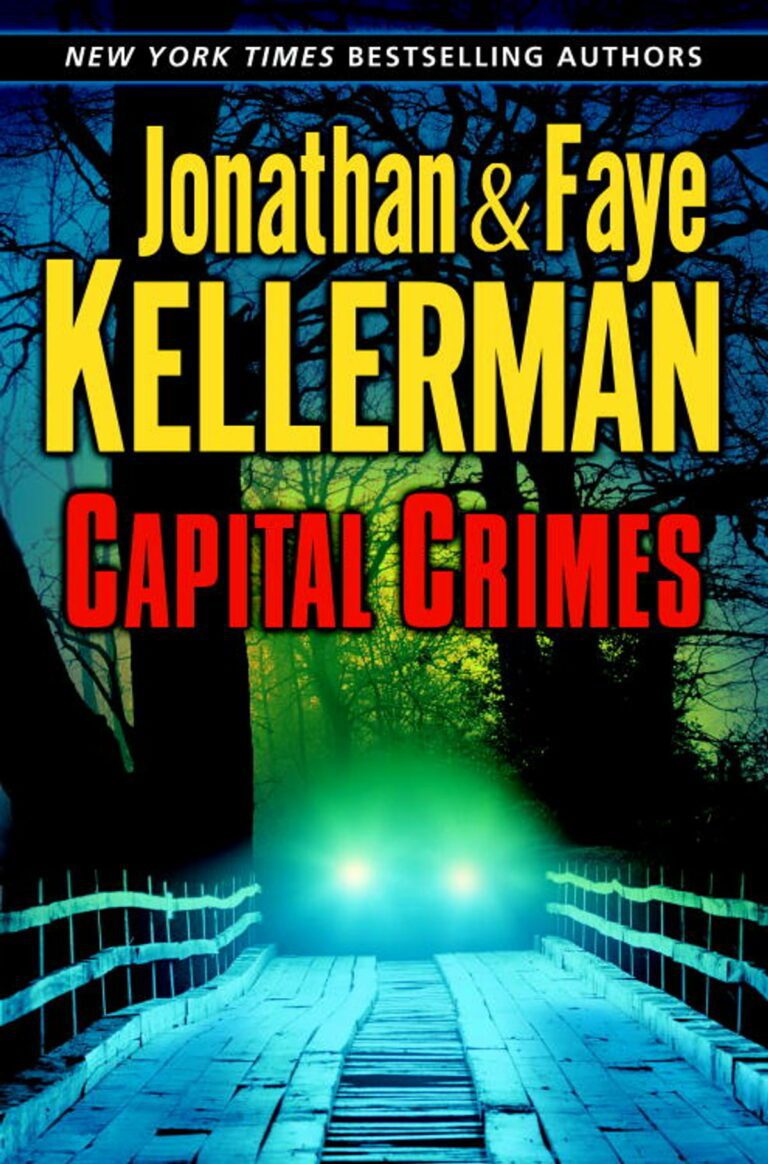 4. Capital Crimes
This book was also written in collaboration with his wife Faye Kellerman. It follows the same template as Double Homicide with two different stories following different detectives in new cities.
The first story is My Sister's Keeper, which takes place in Berkeley. State representative Davida Grayson's views have made her unpopular, but no one suspects her progressive opinions might invoke deadly rage. Then she is found dead, victim of a brutal murder, and homicide detectives Will Barnes and Amanda Isis must sift through the clues before the killer strikes again.
The second story is Music City Breakdown and takes place in Nashville. Baker Southerby used to be a child prodigy performer, but then something prompted him to become a police officer. Meanwhile, Lamar Van Gundy is his partner and a would-be studio bassist. They're used to high-profile living in music city, but their latest case as part of the elite Murder Squad is high-profile even for them.
---
5. True Detectives
While True Detective is billed as a standalone, it is a spin-off from Kellerman's Alex Delaware series. The two main characters, Moses Reed and Aaron Fox, were first introduced in Bones. There are also appearances from Alex and Milo Sturgis in this book.
Moses and Aaron have a fraught and tense shared history, but their latest case means they can't go their separate ways. The disappearance of Caitlin Frostig has brought them today and they'll need to work together to crack the case.
---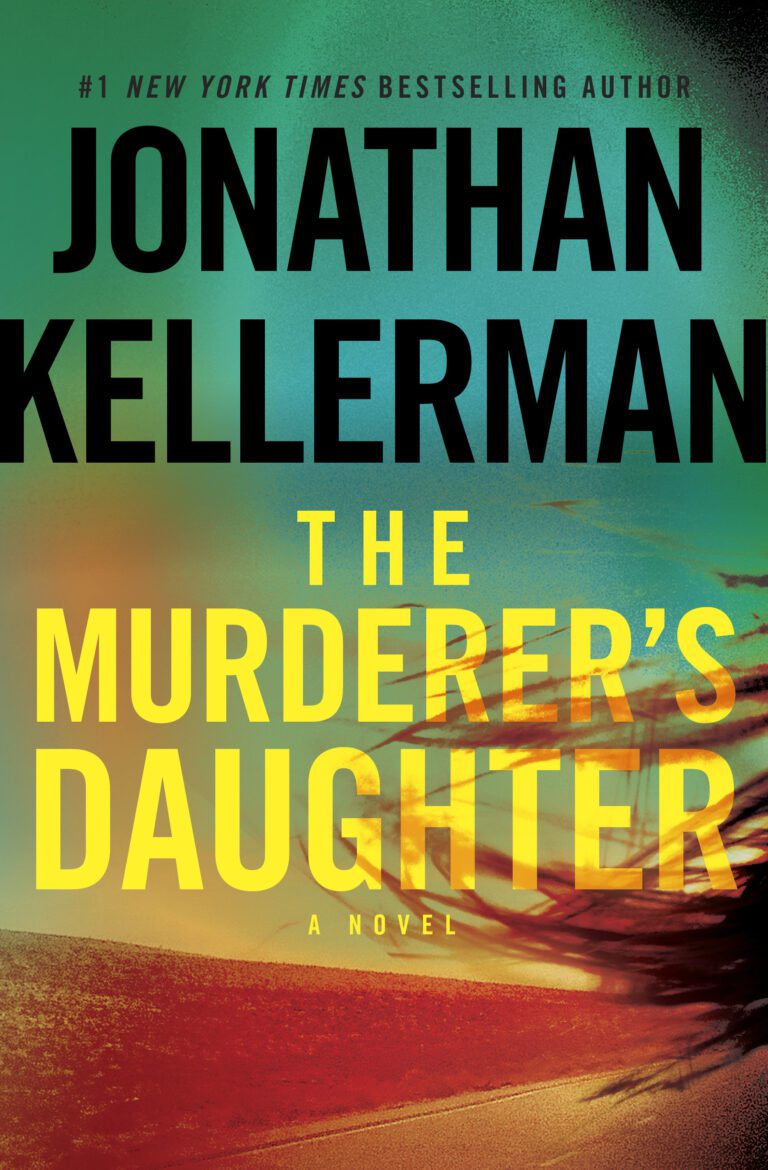 6. The Murderer's Daughter
Grace Blades is a brilliant and dedicated psychologist, who has her own invisible scars. When she was only five years old, she witnessed the horrific deaths of her parents in a murder-suicide. Grace was adopted by a loving couple and sought refuge in her intellect to secure a professional career, but she has a darker side.
She is shocked when she recognizes her newest patient from a recent encounter. Andrew Toner is seeking Grace's therapy expertise to sift through his trauma and is willing to ignore their connection, but she refuses. Then a homicide detective shows up on her doorstep.
---
Clay Edison Series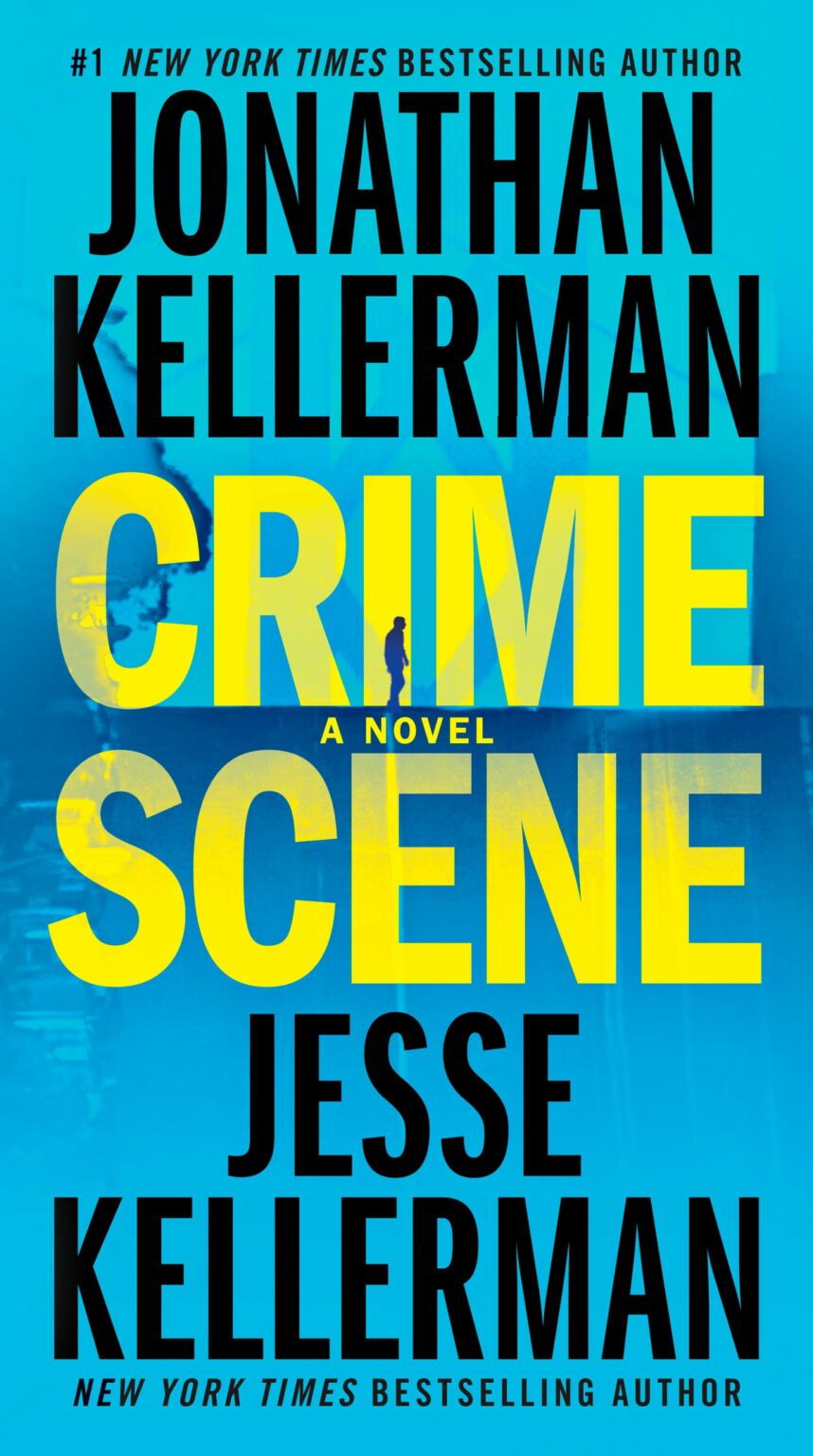 1. Crime Scene
This is the first book in the series which Jonathan Kellerman co-writes with his son Jesse Kellerman. The protagonist in the series, Clay Edison, is a deputy coroner who used to be a star athlete.
Usually, all Clay needs to determine when examining a body is whether there was foul play or whether natural causes are to blame. He doesn't concern himself with motives or chasing suspects. But his latest case is much more than meets the eye.
Walter Rennert is an eccentric old man and it appears that he got too drunk and fell down the stairs. But his daughter Tatiana insists that it was murder. Clay's job is to listen to what the dead are telling him, but he is quickly become part of a story that makes his blood run cold.
---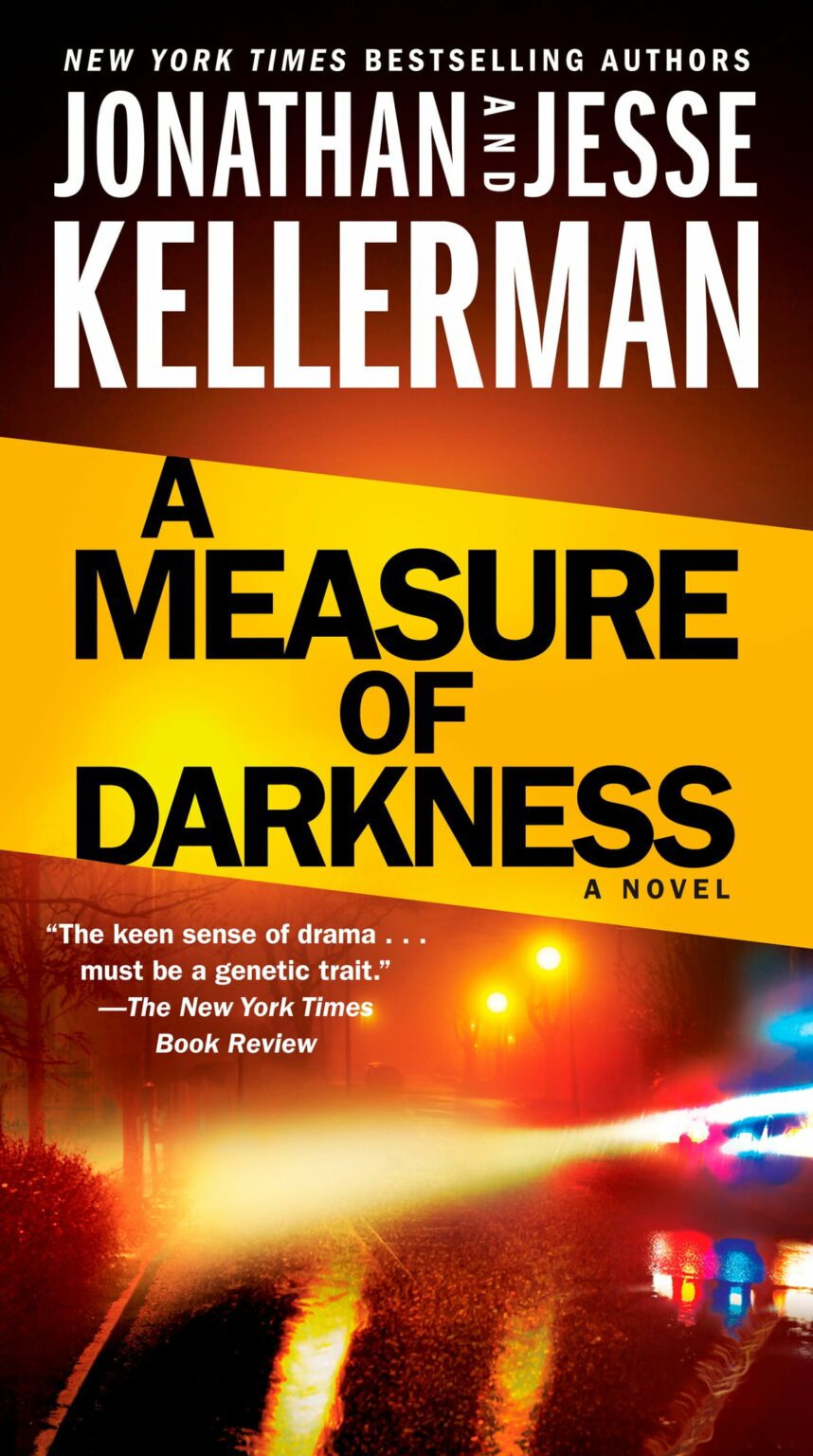 2. A Measure of Darkness
Life for Clay Edison is already busy, then he gets a phone call in the middle of the night about a party-turned-disaster. It is the start of a long night as the number of victims keeps mounting, but when the smoke clears it becomes apparent that one victim does not match with the others.
She was brutalized, abandoned, and left to die. Clay must discover her identity and give her a voice. He is haunted by the cruelty of her death and embarks into a bizarre world where innocence and perversity collide.
---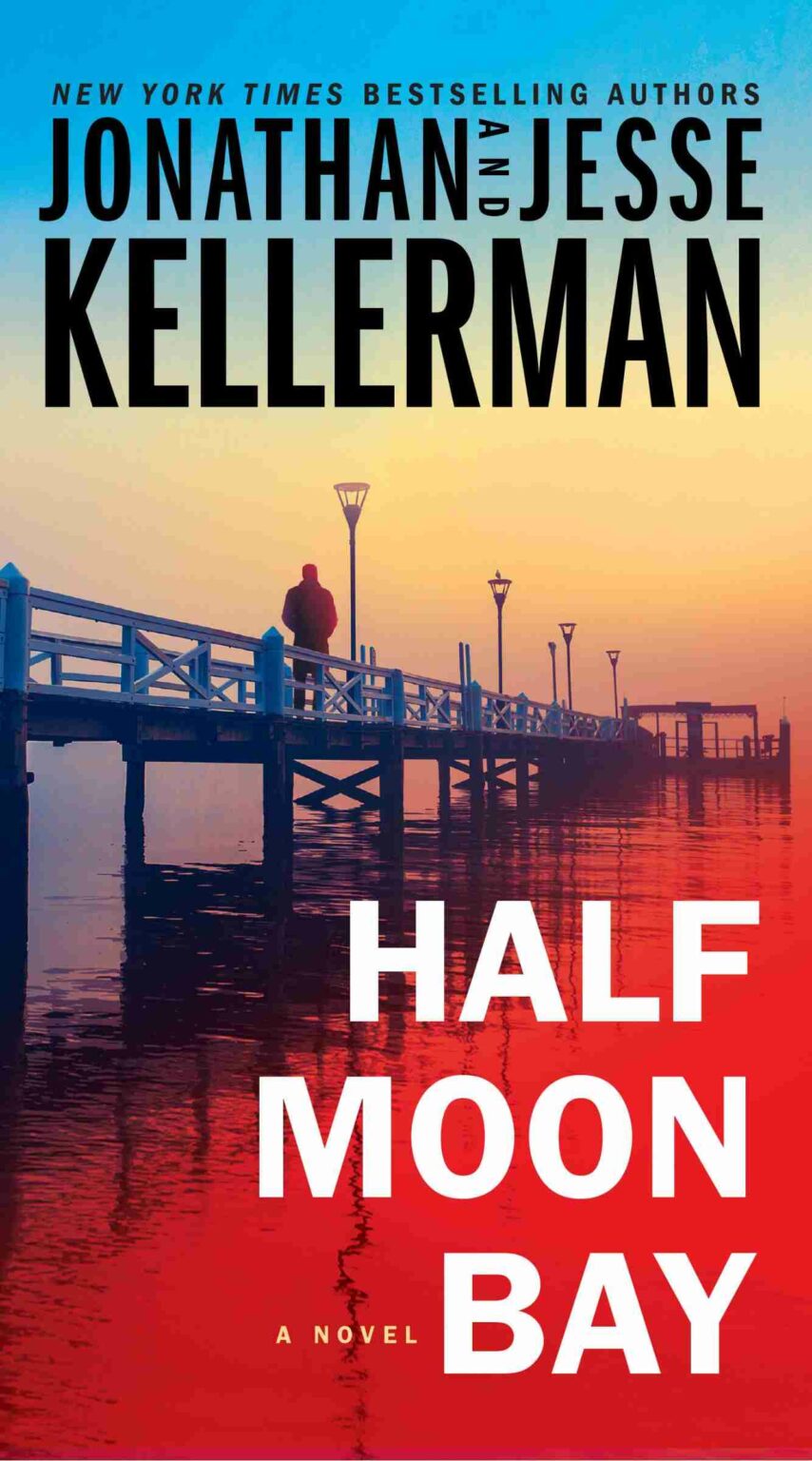 3. Half Moon Bay
Clay Edison has his hands full with life and is trying to mind his own business. But then he gets a phone call that demolition crews have found a decades-old skeleton of a child. Just as he begins investigating Clay gets another phone call, but this time from a local businessman who thinks it might be his sister.
Things quickly become more and more bizarre as Clay pursues the truth. What he finds is a history of violence, secrets, revolution, and betrayal. That's because the past is not dead in this town; it is alive, and murderous.
---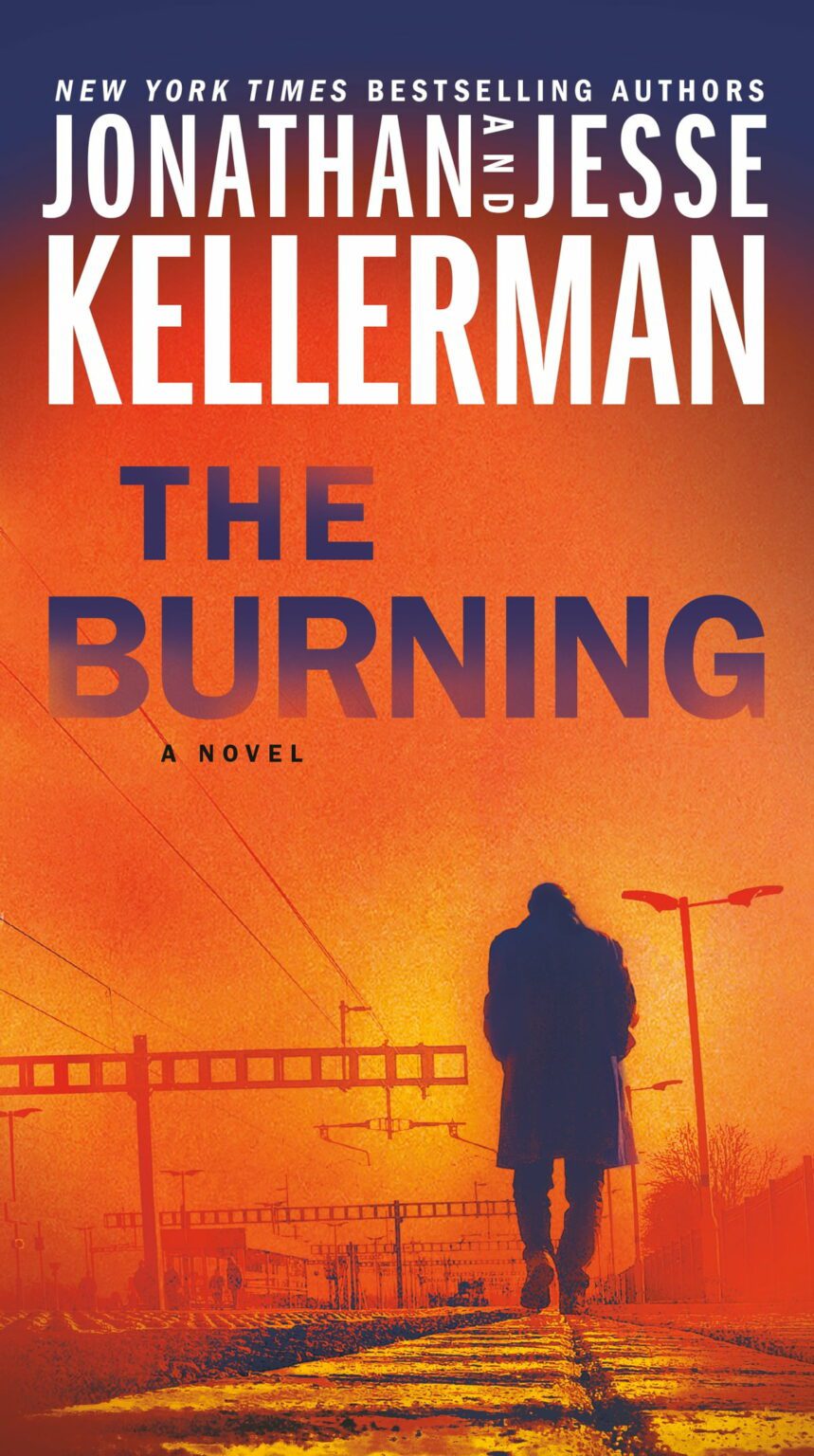 4. The Burning
Death is all part of a day's work for Clay Edison. As a deputy coroner, it is his job to give a voice to those who can't speak for themselves. But one day, he uncovers a link to his brother, Luke, at a murder scene.
It isn't completely surprising seeing as Luke is recently out of prison and struggling to turn his life around, but now Luke's gone AWOL. Clay is racing to find him before anyone else and he must reckon with his own suspicions, resentments, and loyalties to discover whether his brother is a killer or a victim.
---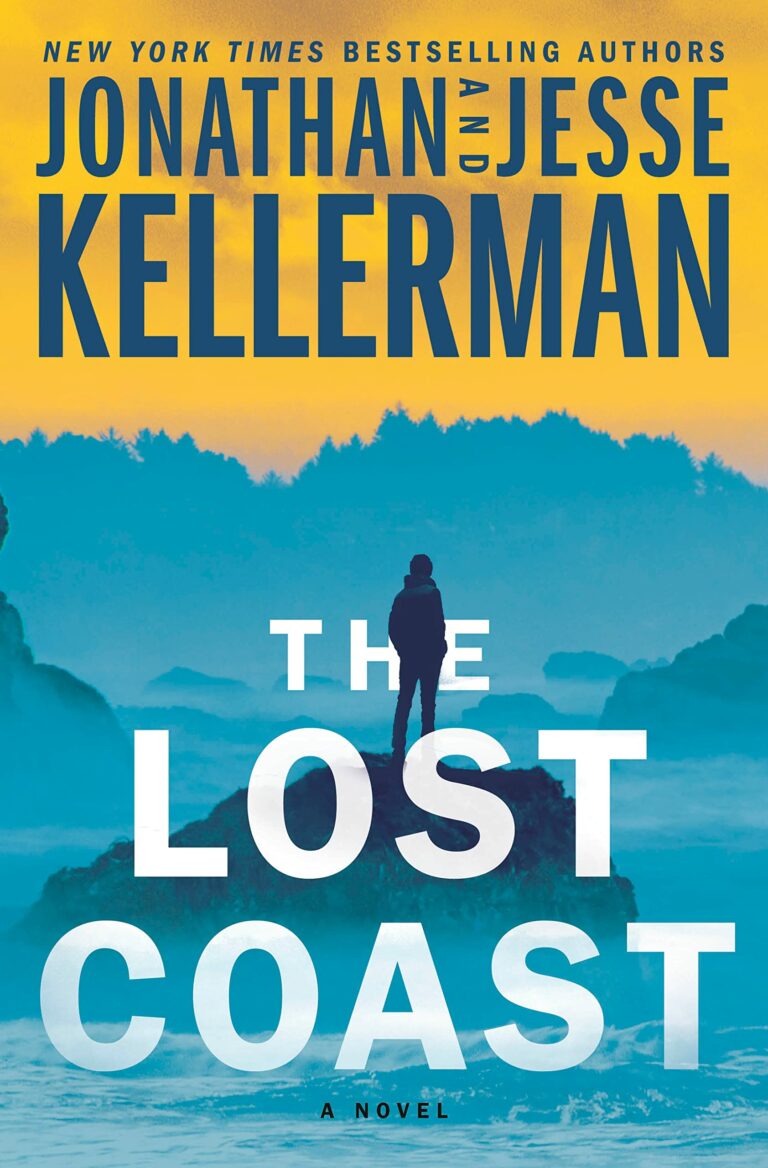 5. The Lost Coast
The fifth book in the Clay Edison series has an anticipated publication date of August 6, 2024. It takes place almost a year after events in the previous book with Clay once more searching for the truth. This time he is investigating a decades-old scheme that targets the vulnerable.
His investigation takes him into a bizarre town buried in the remote California wilderness. The town's residents do not like outsiders and they don't like Clay's questions. In fact, they'll do just about anything to shut him up.
---
Conclusion
Now you know about all the books Jonathan Kellerman has written, and how best to begin your reading journey with his works. If you enjoy psychological suspense and fast-paced page-turners, you will be sure to enjoy reading the Jonathan Kellerman books in order.
Looking for more books in order?
Check out this list of Harlan Coben books in order.