The Jack Ryan series by Tom Clancy are some of the most iconic political thriller books. The series began nearly 40 years ago and has continued following Clancy's death for the past decade. Before he passed away, he began writing the Jack Ryan Jr books in order and his legacy continues with several more books published.
As the title suggests, these books follow Jack Ryan's son, who has inherited his indomitable spirit and drive as well as his name. While these books follow new missions, Jack Ryan Sr. does make appearances throughout the books, so it might be best to approach the Jack Ryan Jr books after you have read the original series.
Who is Jack Ryan Jr?
After many books were written following Jack Ryan Sr., the focus shifted to follow his son Jack Ryan Jr while the elder Jack Ryan was busy managing his political requirements. This shift provides boots-on-the-ground action throughout the series by following Jack Ryan Jr.
Jack Ryan Jr works with a mysterious intelligence organization known as The Campus. His missions within the organization send him all around the world. The elder Ryan does still appear throughout these international political thrillers, which is why you should read the original series first for the best reading experience.
The younger Jack Ryan made his first appearance in the second Jack Ryan book, Patriot Games. However, The Teeth of the Tiger is his first appearance as an adult and with that, the focus shifts to him. Just like his father, Ryan Jr has a sharp analysis and keen investigative instincts.
About Tom Clancy
Tom Clancy wrote the first Jack Ryan book in 1984: The Hunt for Red October. Since then there have been 35 more books with the estate continuing to publish books following Clancy's death. There are multiple authors who have written within this world both with Clancy and after.
Of the 36 books which fall within the Jack Ryan universe, 17 of those books follow the younger Jack Ryan and two of his cousins. Tom Clancy wrote the first book by himself. But then with the second book he began collaborating with other authors.
The other authors who have written Jack Ryan Jr books in Clancy's stead include Grant Blackwood, Mark Greaney, Mike Maden, and Don Bentley.
Before he died in 2013, Clancy dominated bestseller charts for years. One reason for this is because his political thrillers seamlessly flowed from cold war tensions to terrorist threats. Readers love how his books adapt to the current climate to stay relevant.
He was one of only three authors to have first printings with more than two million copies. The other authors are JK Rowling and John Grisham.
Jack Ryan Jr Books in Order
The first Jack Ryan Jr book is the twelfth book in the overall Jack Ryan series. So, you should begin with those original books first. This will provide prior knowledge of the world and where the characters are in their journey. While this is not necessary to enjoy the books, it is very helpful.
You can read our article about the two ways to read the Ryanverse here.
As well, it is best to read the Jack Ryan Jr books in order of publication. While each book tackles a different investigation, the books do build upon the previous installment. This influences the course of events, so publication order will provide the best reading experience.
A Summary of Jack Ryan Jr Books in Order
Below you will find summaries to the first ten Jack Ryan Jr books in order. These summaries will help demonstrate how this series is connected to the original series with the appearances of Jack Ryan Sr. and his influence on matters. There will be minor spoilers for the original Jack Ryan books and this series as it progresses.
---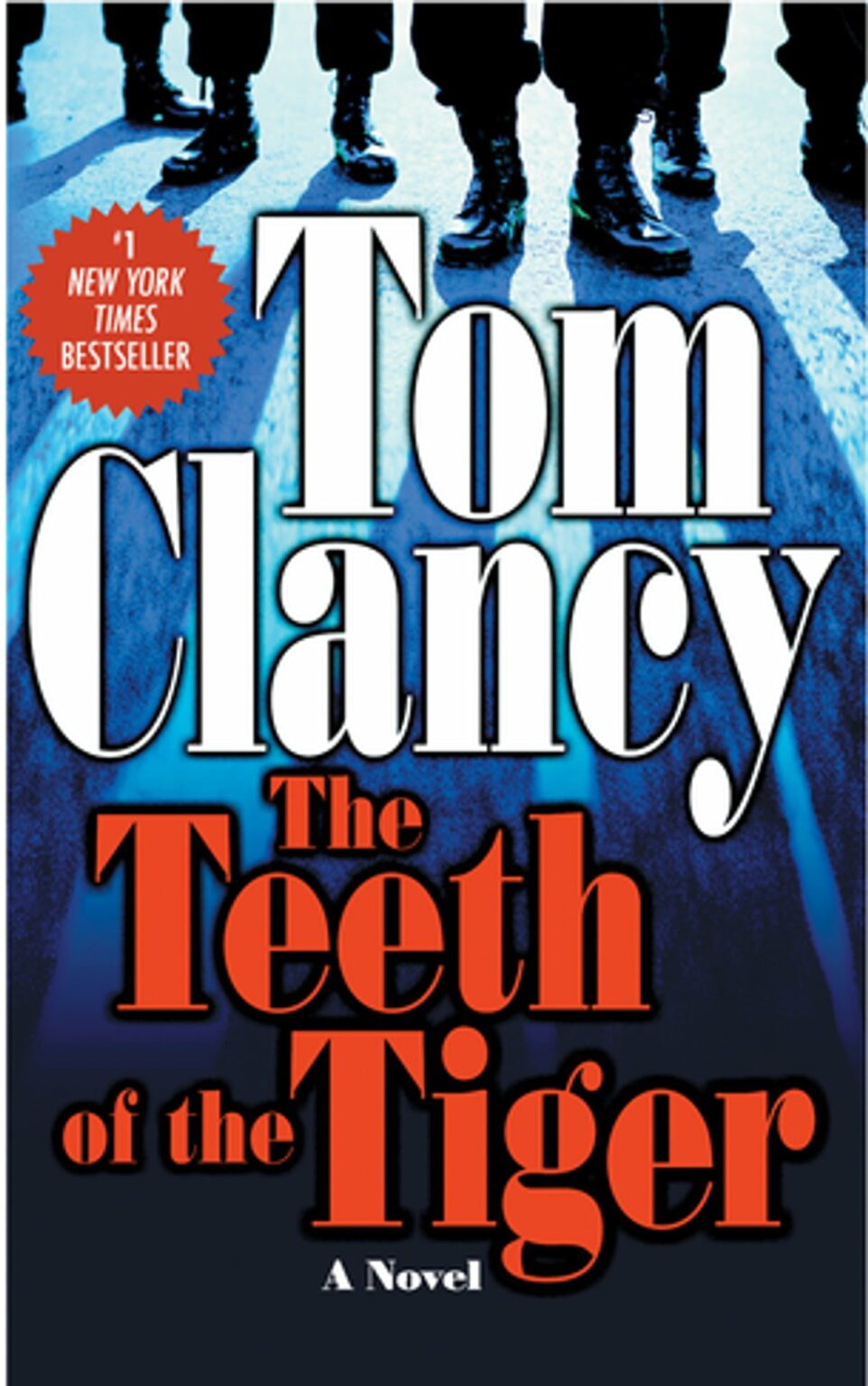 1. The Teeth of the Tiger
Just before stepping down as President of the United States, Jack Ryan established the Campus. It is a covert organization tasked with operating in locations where the CIA and FBI cannot. It also has the ability to employ any and all methods to neutralize terrorists posing a threat to America.
Now his son, Jack Ryan Jr, is a member of that gang, and he'll be on the front lines when a bunch of Islamic terrorists backed by Colombian drug dealers strike at the core of American civilization. With no other option for fighting back the enigmatic instigators, it's up to Jack Ryan Jr to confront the terrorists the only way he knows.
---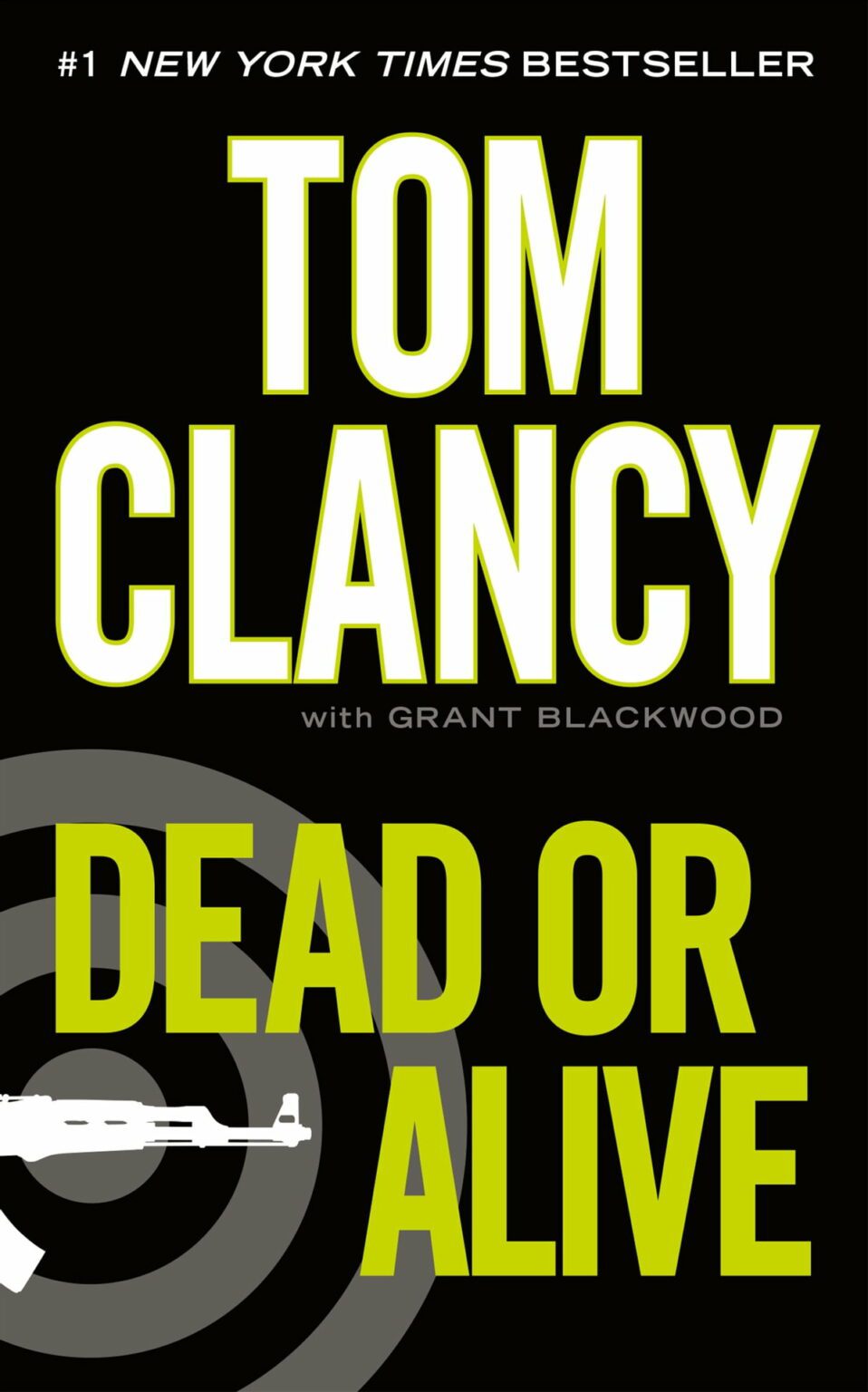 2. Dead or Alive
The Campus is under attack from the Emir, a ruthless serial murderer. The Emir has avoided arrest by every law enforcement agency around the globe despite being the author of several horrendous atrocities. And he's going to launch a massive attack on America's heartland.
But intelligence expert Jack Ryan Jr is on the Emir's tail. He and his Campus comrades are on a search that will take them around the world, into the murky arenas of political gamesmanship, in a quest to avoid the destruction of the West, following in his illustrious father's footsteps.
---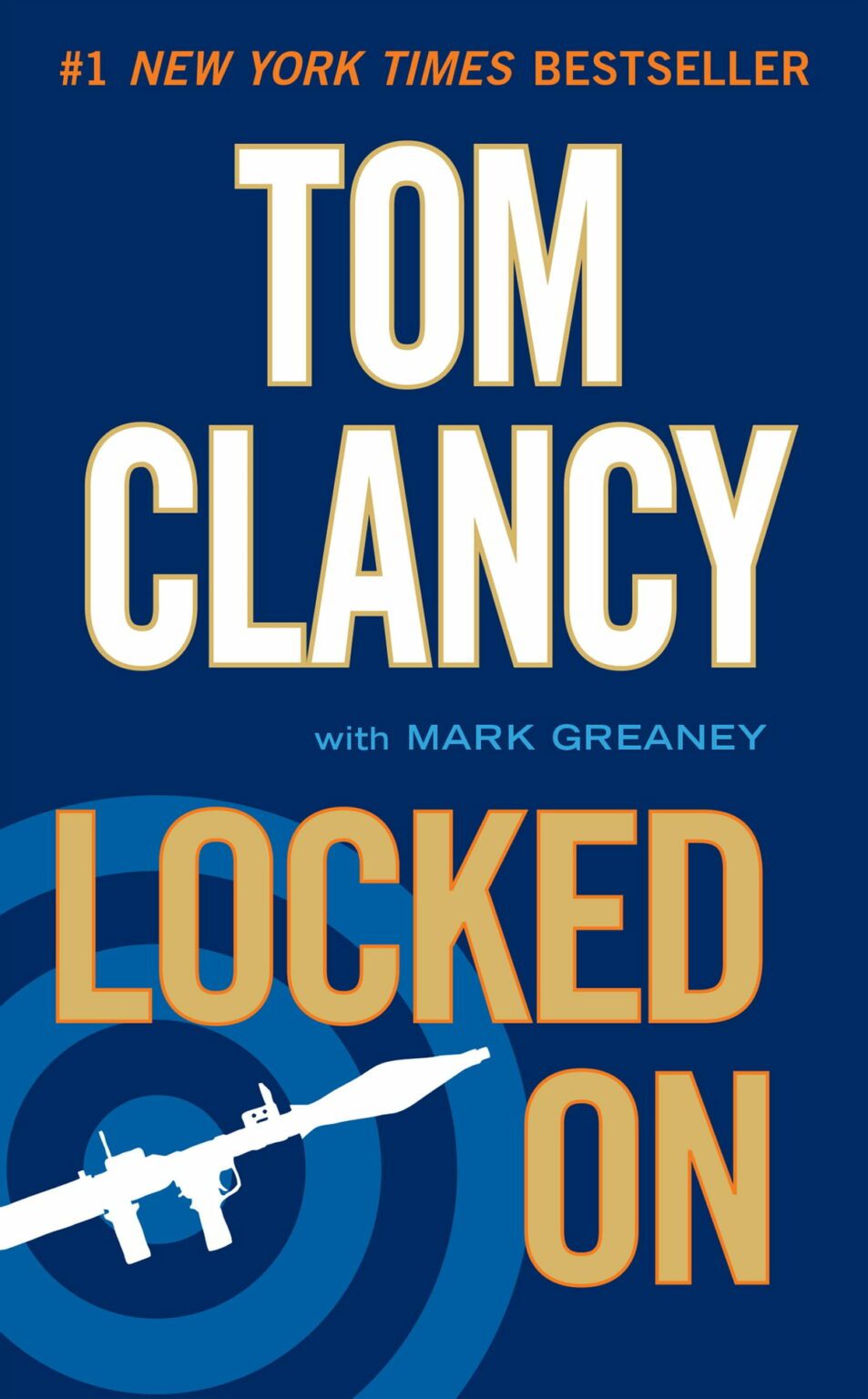 3. Locked On
When a lethal terrorist organization threatens to force any world power into surrender, it must be stopped by any means. That's all Jack Ryan Jr needs to move his operations at the Campus, a secretive intelligence organization, from the back room to the front lines.
Meanwhile, his father, US President Jack Ryan Sr., is running for re-election and is facing a privately sponsored effort to undermine him. John Clark, a former Navy SEAL, is at the center of the plot and Ryan Sr. quickly learns that being friends with him may be dangerous.
---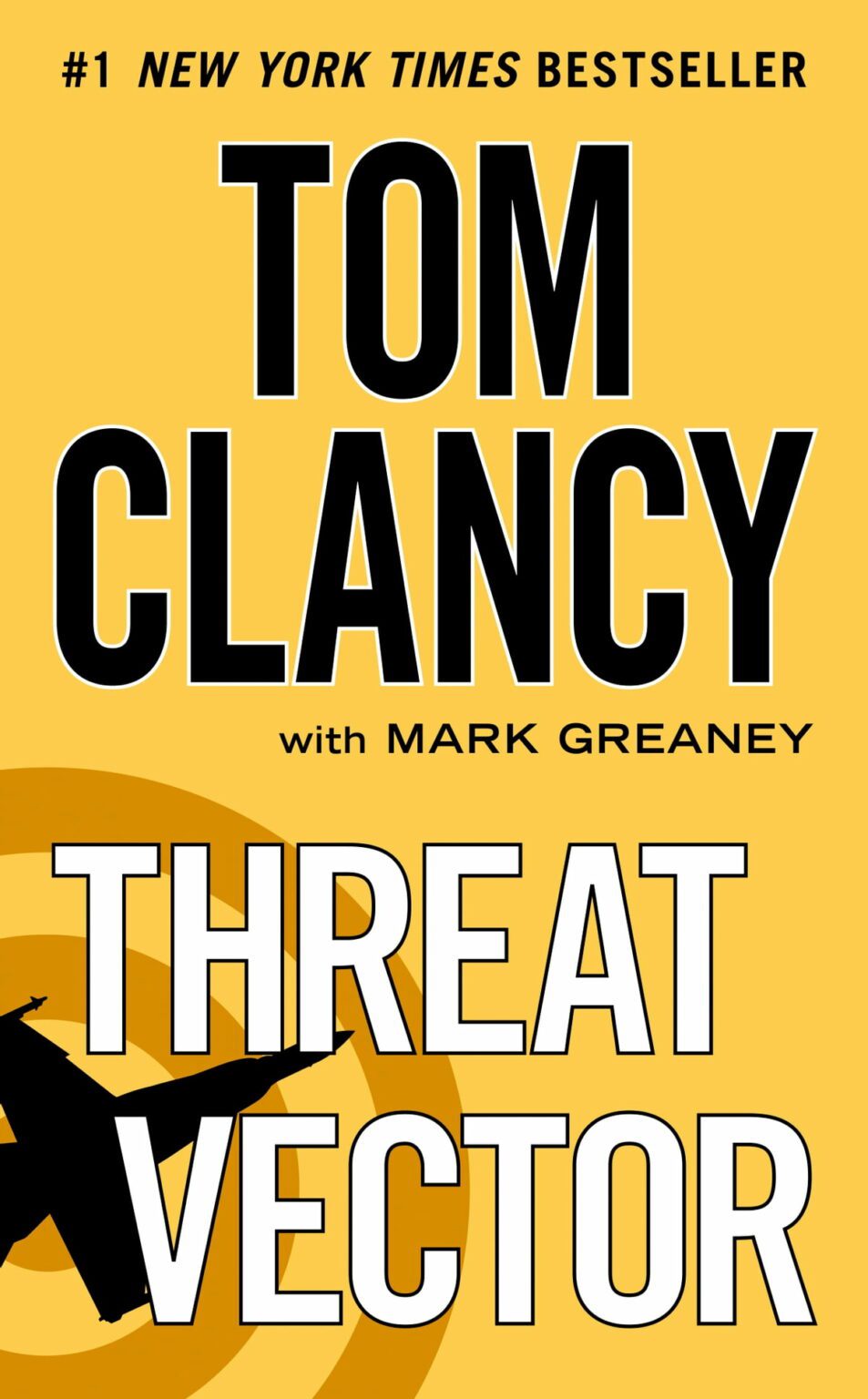 4. Threat Vector
When Jack Ryan Jr finds that his team's every move is being tracked while on a top-secret, off-the-books Campus operation in Turkey, he realizes that US intelligence has been gravely compromised.
Meanwhile, back in the United States, President Ryan watches in dismay as China's debilitated leader yields to a war-mongering general set on wreaking havoc in the East. At the same moment, China launches a cyber strike on the United States, devastating its government and military systems. A secret team must neutralize the threats, and the Campus is the ideal location.
Except a nefarious person known only as the Center is keeping a close eye on the Campus and Jack Ryan Jr.
---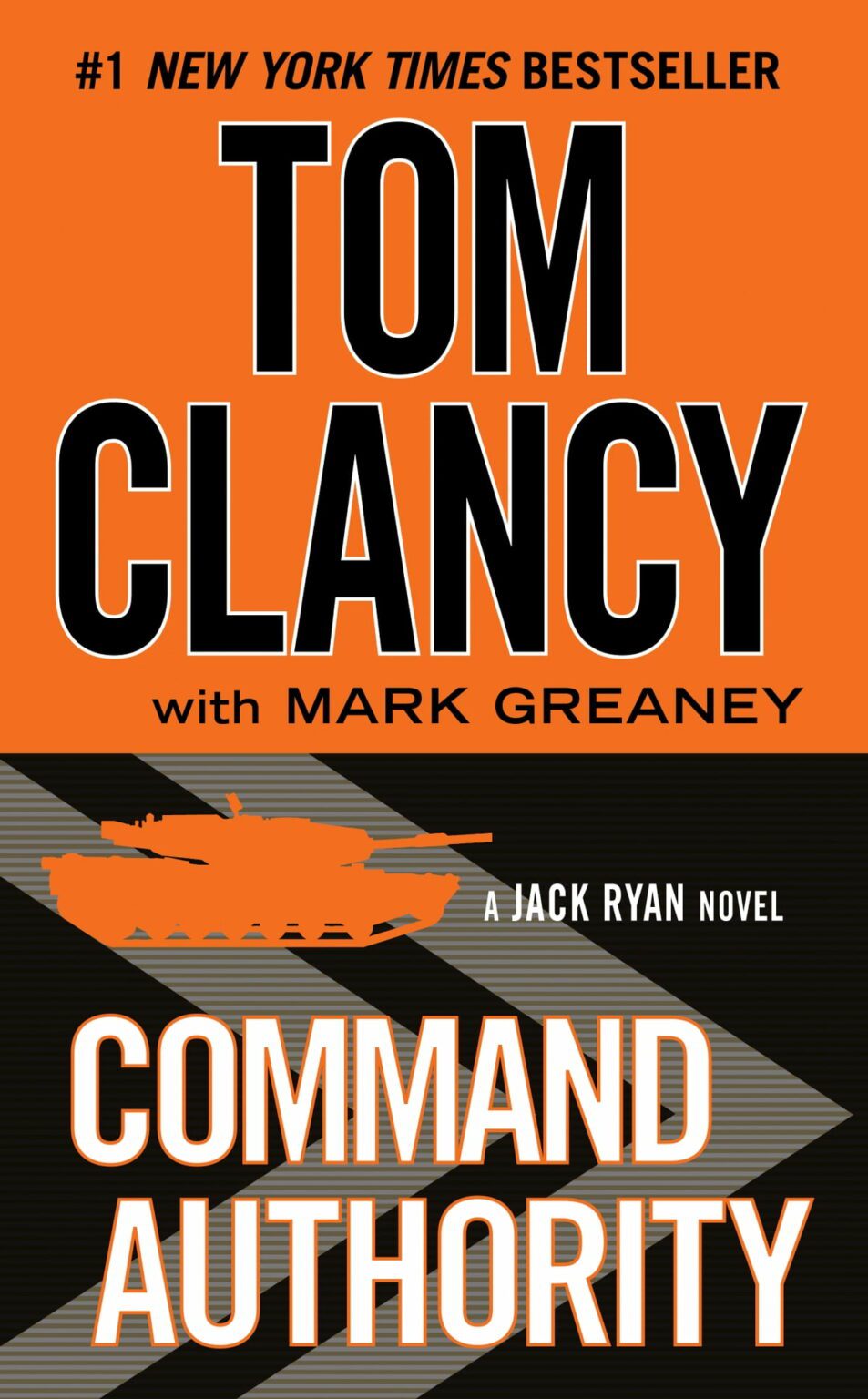 5. Command Authority
Decades ago, as a CIA agent, Jack Ryan Sr. was dispatched on what was meant to be a basic support mission to investigate the murder of an officer who had been looking into strange financial operations at a Swiss bank.
Ryan's perseverance unearthed not only financial deception, but also the presence of Zenith, a KGB assassin. He was never able to track down the attacker. But nothing is ever truly secret in the dark realm of clandestine operations.
In today's ever-chaotic Russian republic, a new strongman has emerged: The enigmatic President Valeri Volodin. His ascension to power was quick, but it was marred by deception and betrayal. His personal empire is founded on a deadly secret from his past, and anybody who gets near to uncovering it will be killed.
---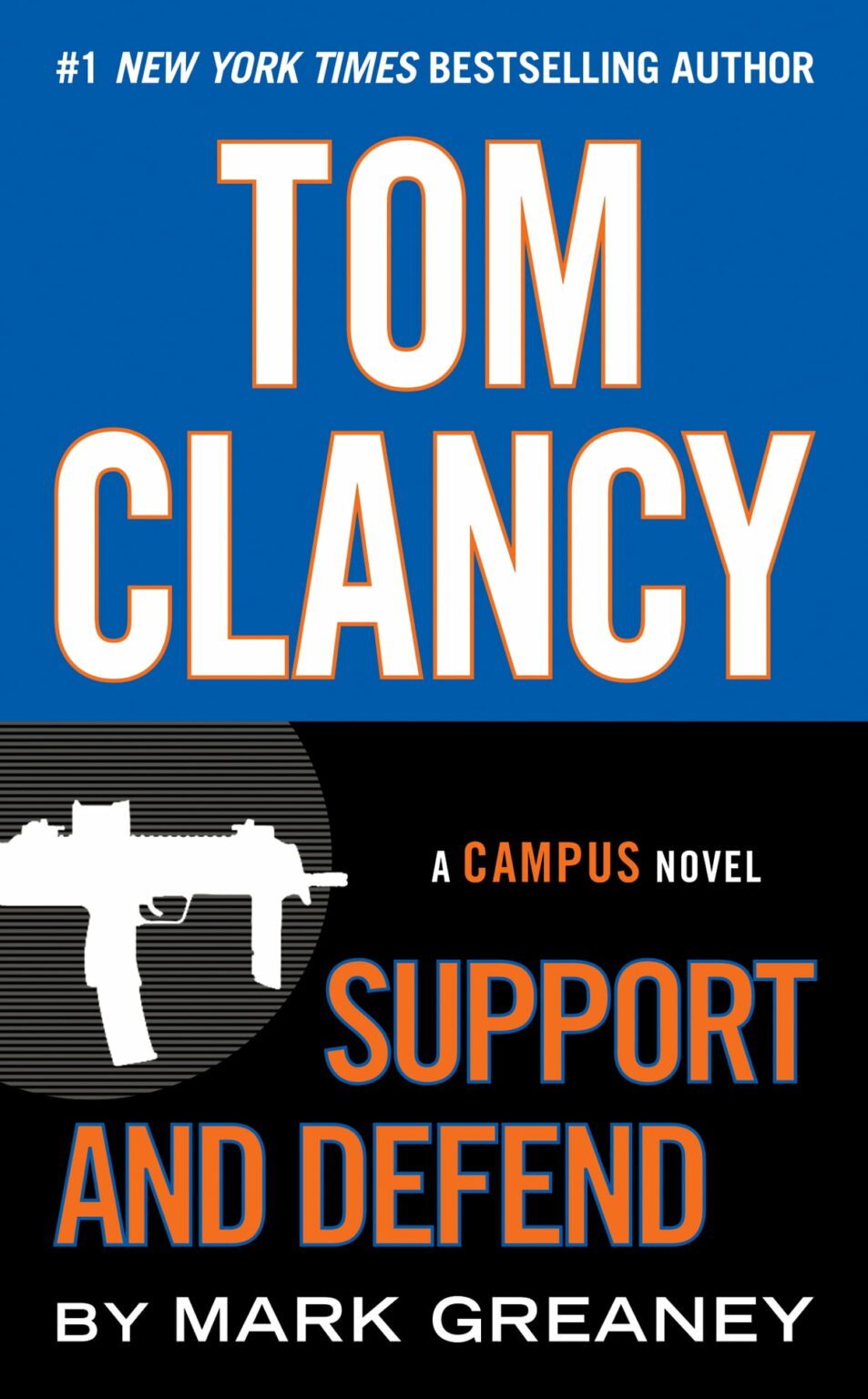 6. Support and Defend
Dominic Caruso is the nephew of President Jack Ryan as well as an FBI agent and operator for The Campus. Dominic is still grieving the death of his brother when he is unable to save a friend and his family from a terrorist attack, leaving him devastated.
Meanwhile, Ethan Ross is now a wanted fugitive on the run. He used to be a mid-level staffer for the National Security Council, but now he has a microdrive that has enough information to destroy American intelligence around the world in his possession. The CIA and various global entities are desperate to acquire the drive, and only Caruso stands in their way.
---
7. Full Force and Effect
When Jack Ryan Jr is in Ho Chi Minh City on the hunt for an ex-CIA operative with vital documents, he is left with a corpse, no documentation, and only a bloody note as a clue as to what took place.
The incident leads him to a secret security agency with ties to North Korea, which has just resurrected under the leadership of a young, power-hungry ruler. The rogue state has now discovered a method to realize its nuclear aspirations — at whatever cost to the rest of the globe.
President Jack Ryan will not allow this, but North Korea and its allies have plans for the US leader that would permanently silence him.
Jack Ryan Jr and Sr fight against time on the ground and on the worldwide stage to prevent a maniac from obtaining the world's deadliest weapon.
---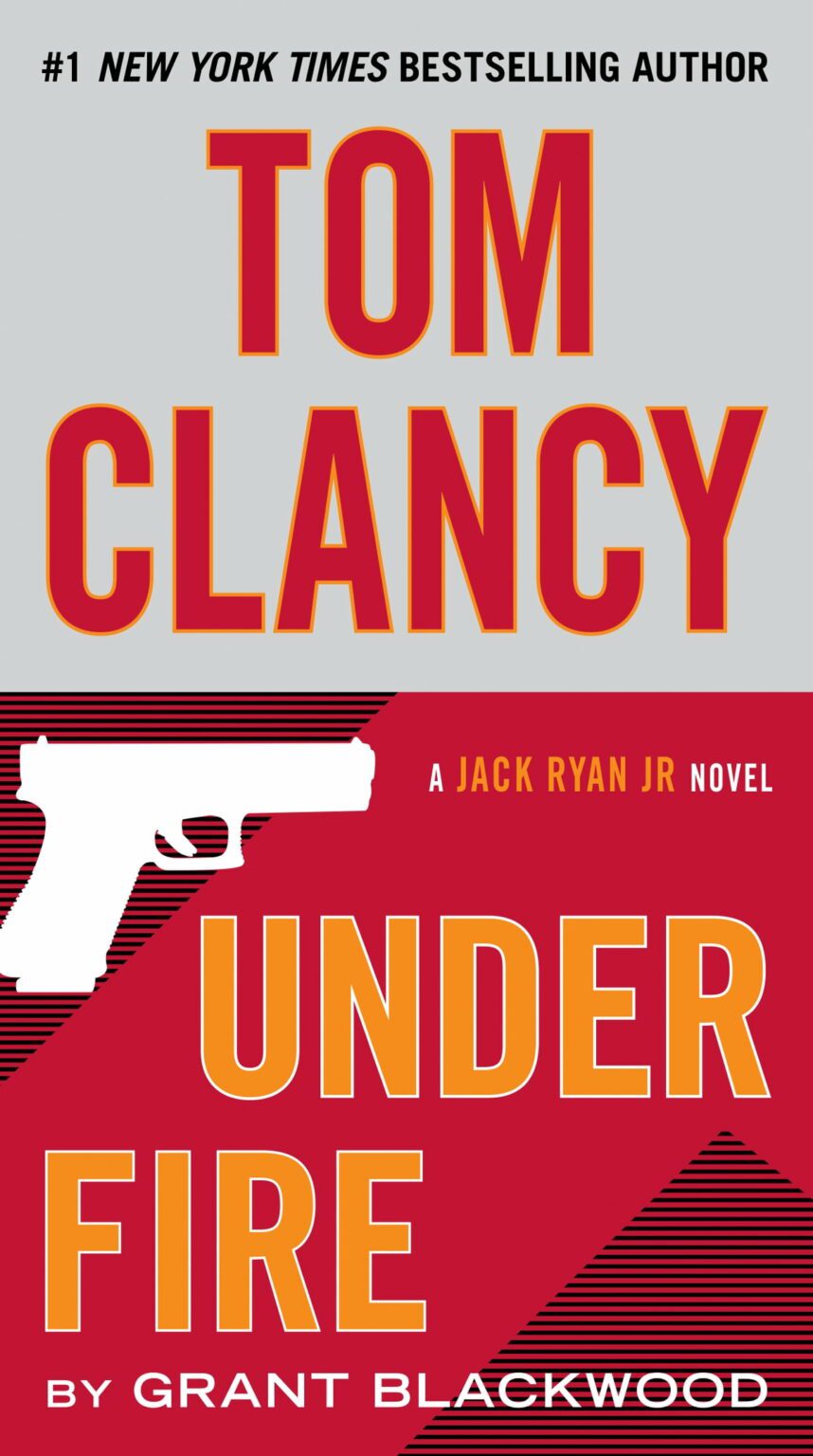 8. Under Fire
Jack Ryan Jr, main Campus operative, is in Tehran when he runs across an old acquaintance, Seth. Seth hands Jack a key and a strange message as they part ways, then vanishes. Jack is now being pursued by MI6 and the CIA. They're on a mission to find Seth. Jack claims to know nothing, but he may know enough to locate his pal on his own.
Jack has few clues and limited room for errors in a hostile foreign nation, pursued by spies from all sides and unclear who — if anybody — he can trust. He's putting his life on the line for Seth. But who is on his old friend's side?
---
9. Duty and Honor
An attempt on the life of covert officer Jack Ryan Jr is executed, while he was enjoying some well-deserved vacation. He survives, only to find that another assassination attempt is on the way. After narrowly surviving the first time, Jack sets out to discover who is trying to kill him and why.
Jack follows a trail set by his would-be assassin across France and Switzerland to Rostock, a secretive security business situated in Germany, using clues left by his would-be assassin. Jurgen Rostock, the organization's leader, is someone Jack knows from a prior mission — one that has clearly enraged him.
---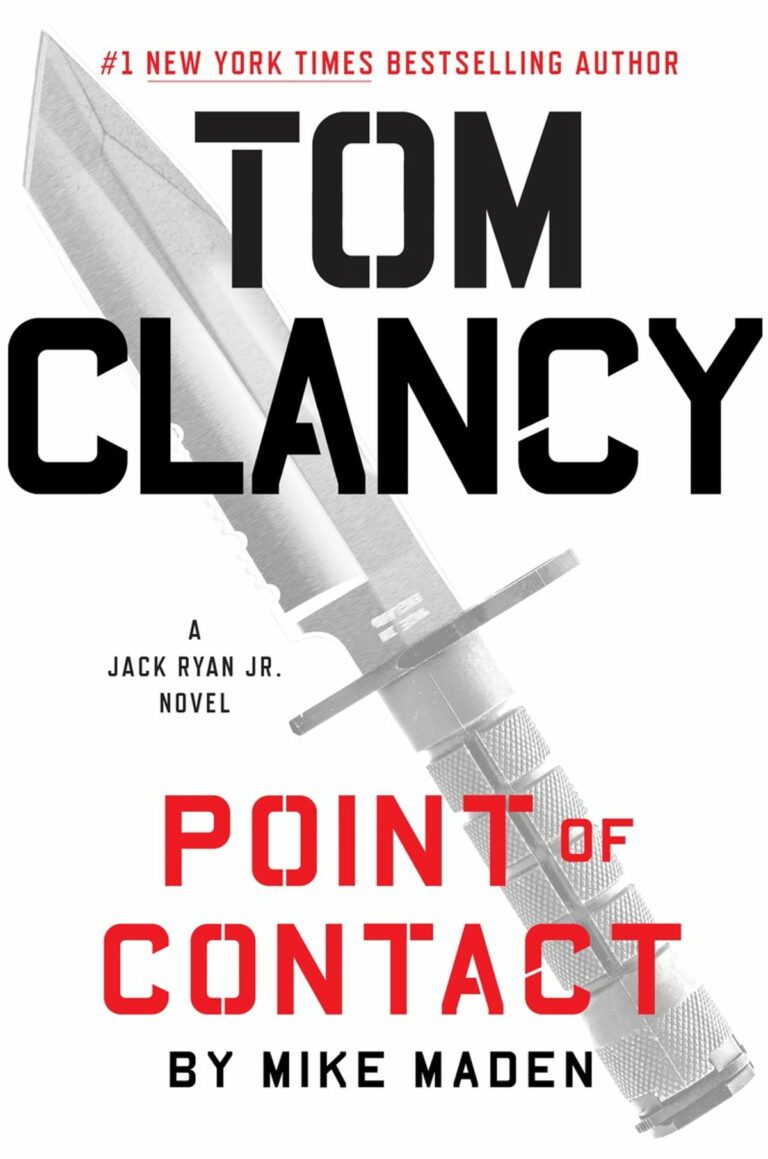 10. Point of Contact
When Jack Ryan Jr is dispatched to Singapore for what appears to be a routine administrative duty, he is concerned that he will be forgotten in the battle against terrorism. But it's evident that the mission — and his unassuming new companion, Paul Brown — are more than meets the eye.
Brown and Ryan must identify a mole threatening a whole new sort of warfare, with North Korean missile tests in full gear and a terrible typhoon coming down on the island country. And it's not long until it's evident that someone is ready to kill in order to hide their traces.
---
Final thoughts on Jack Ryan Jr books in order
If you have never read any Jack Ryan books before, you should begin with the original series. However, if you have read those books before and are interested in reading the books that primarily follow the next generation, you will enjoy reading the Jack Ryan Jr books in order of publication.
These books are similar to the popular original series with an international stage and high stakes amidst the thrilling political drama.
More Mystery Thriller Resources