Nelson DeMille has written many crime thriller novels since his debut was published in 1974. He has created a name for himself through writing about his home of Long Island and his sense of dry humor which shines through in his novels. If you're looking to find out more about all the Nelson DeMille books in order, including those under his pseudonyms, keep reading.
Who is Nelson DeMille?
Nelson DeMille is a New York native who has written under a variety of pen names during his career as an author: Jack Cannon, Kurt Ladner, and Brad Matthews.
He was born in 1943 and grew up on Long Island before joining the Army after three years at Hofstra University. Nelson DeMille says he joined the Army for adventure and after one year in Vietnam, he had had enough adventure. He returned to Hofstra University and graduated with a degree in political science and history.
DeMille says he then worked a variety of jobs that were so boring he missed Vietnam.
But he eventually found his calling as an author. He refers to his first hardcover, By the Rivers of Babylon, as his first major novel. It was published in 1978 but his debut, The Sniper, was published in 1974 under the pseudonym Jack Cannon.
DeMille also writes all of his books with a pencil and legal pad. It usually takes him between 18 and 24 months to write a novel from concept to final product. DeMille has three ways to do research; these include reading, interviewing people, and going on location, usually in that order.
While many of his books take place on Long Island where he grew up and currently lives, some novels take place in different locales. For example, The Charm School takes place in Moscow, Cathedral centers around St. Patrick's Cathedral, and Spencerville takes place in Ohio.
DeMille has three children, and has co-written a book with his son Alex: The Deserter.
Three of his books have been adapted into movies: The General's Daughter, Word of Honor, and Mayday. The General's Daughter starred John Travolta in the leading role.
DeMille also contributes greatly to charities and libraries, with an extensive list on his website.
Nelson DeMille Books in Order
John Corey Series
The first series on our list of the Nelson DeMille books in order is John Corey. This series begin in 1997 with Plum Island and DeMille is still writing installments with the latest book forthcoming this autumn. It follows the titular character, John Corey, who is a NYPD detective in Long Island.
The publication order of these books is largely the chronological order, with the exception of The Book Case. This is a prequel short story about John Corey that was written for the Bibliomysteries series. Many other crime thriller authors have written for this endeavor, including C.J. Box, Anne Perry, and Charles Todd.
Joe Ryker Series
Next is the series which contains Nelson DeMille's debut, although it was first published under the pseudonym Jack Cannon. It is another crime thriller series. This time about the life of Detective Sergeant Joe Ryker as he pursues murderers.
Unfortunately, this series is now out of print, but used copies can be found.
John Sutter Series
The John Sutter series combines Nelson DeMille's dry humor with his obvious love for his stomping grounds of Long Island. It is about a Wall Street lawyer, John Sutter, whose life changes for him and his beautiful wife Susan when a Mafia don moves in next door to them. It is a series about friendship and seduction, love and betrayal.
The Gold Coast (1990)
The Gate House (2008)
Paul Brenner Series
The Paul Brenner series begins with the book which inspired the movie of the same name starring John Travolta: The General's Daughter.
Paul Brenner is a Vietnam combat veteran and a member of the Army's elite undercover investigative unit. He is also in charge of the politically explosive case surrounding Captain Ann Campbell. The daughter of a legendary general and a West Point graduate, the discovery of her body on the firing range unravels a messy tangle of corruption.
The General's Daughter (1992)
Up Country (2002)
Scott Brodie & Maggie Taylor Series
Another military thriller, Nelson DeMille cowrote the first book in the Scott Brodie & Maggie Taylor series with his son, Alex DeMille. It is about two Army investigators on the hunt in Venezuela for a deserter who might know too much about a secret Pentagon operation.
The Deserter (2019)
Blood Lines (Expected: October 10, 2023)
Standalone Novels
Throughout the course of his career, Nelson DeMille has also written nearly a dozen standalones, some under different pen names and one with fellow author Thomas Block.
The first book on this list, The Quest, was first published in 1975; however, in 2013 DeMille republished the book after expanding on the premise. The most recent version is linked below.
Anthologies
Nelson DeMille has written short stories for half a dozen anthologies. His contribution to MatchUp was in collaboration with Lisa Scottoline: Getaway.
Short Stories
Nelson DeMille has also written two short stories which were not part of anthologies or his other series.
Death Benefits (2012)
Rendezvous (2012)
Non-Fiction
Finally, Nelson DeMille has written one non-fiction book all about the aviation history of Long Island.
Take Off! (2000)
Summary of the Nelson DeMille Books in Order
Now that you know about all the books Nelson DeMille has written, it's time to take a closer look at his longest series: John Corey. It is also a series that is still ongoing with the next installment forthcoming this fall.
The prequel novella has not been included in this list of summaries. As well, if you have not read these books before, the below summaries will contain some spoilers for the series. But without further ado, let's dive into these Nelson DeMille books in order.
---
1. Plum Island
Wounded in the line of duty, NYPD homicide cop John Corey is convalescing in rural eastern Long Island. But then an attractive young couple he knows is found shot to death on the family patio. The victims were biologists at Plum Island, a research site rumored to be an incubator for germ warfare.
Consequently, the local double murder takes on shattering global implications. It thrusts Corey and two extraordinary women into a dangerous search for the secret of Plum Island…
---
2. The Lion's Game
"The Lion" will be landing. And at New York's JFK Airport, an elite American task force waits as the notorious Libyan terrorist prepares to defect to the West.
Then, aboard Flight 175, something goes eerily, horribly wrong — a mere prelude to the terror that is to come. Ex-NYPD cop, now Task Force contract agent John Corey — together with his formidable and beautiful new partner, Kate Mayfield — will follow a trail of smoke and blood across the country.
His quarry: A foe with the cunning of a lion and all the bloodlust of a man. To win a desperate game with no rules at all, Corey must invent a strategy that leaves room for no luck at all.
---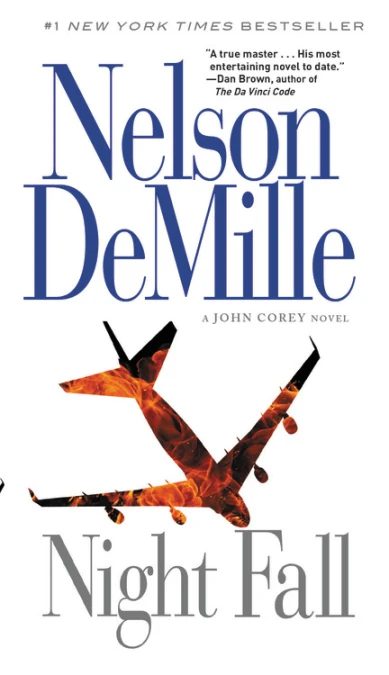 3. Night Fall
On a beach at dusk, while Bud Mitchell and Jill Winslow conduct their illicit love affair in front of a video camera set to record each steamy moment, a terrible explosion suddenly lights up the sky. Grabbing the camera, the couple then make their getaway, as approaching police cars speed toward the scene.
Five years later, the fate of TWA Flight 800 has been attributed to a mechanical malfunction. But for John Corey and his wife Kate Mayfield, both members of the elite Anti-Terrorist Task Force, the case is not closed.
Suspicious of a cover-up, they set out to find the one piece of evidence that will prove their theory — that at least two other people are determined to keep hidden. A videotape of the unbelievable truth.
---
4. Wild Fire
Welcome to the Custer Hill Club — a men's club set in a luxurious Adirondack hunting lodge whose members include some of America's most powerful business leaders, military men, and government officials. Ostensibly, the club is a place to relax with old friends. But one fall weekend, the club's Executive Board gathers to talk about the tragedy of 9/11 — and finalize a retaliation plan, known only by its codename: Wild Fire.
Then that same weekend, a member of the Federal Anti-Terrorist Task Force is found dead. Soon it's up to Detective John Corey and his wife, FBI Agent Kate Mayfield to unravel a terrifying plot that starts with the Custer Hill Club and ends with American cities locked in the crosshairs of a nuclear device. Corey and Mayfield are the only ones who can stop the button from being pushed, and global chaos from being unleashed…
---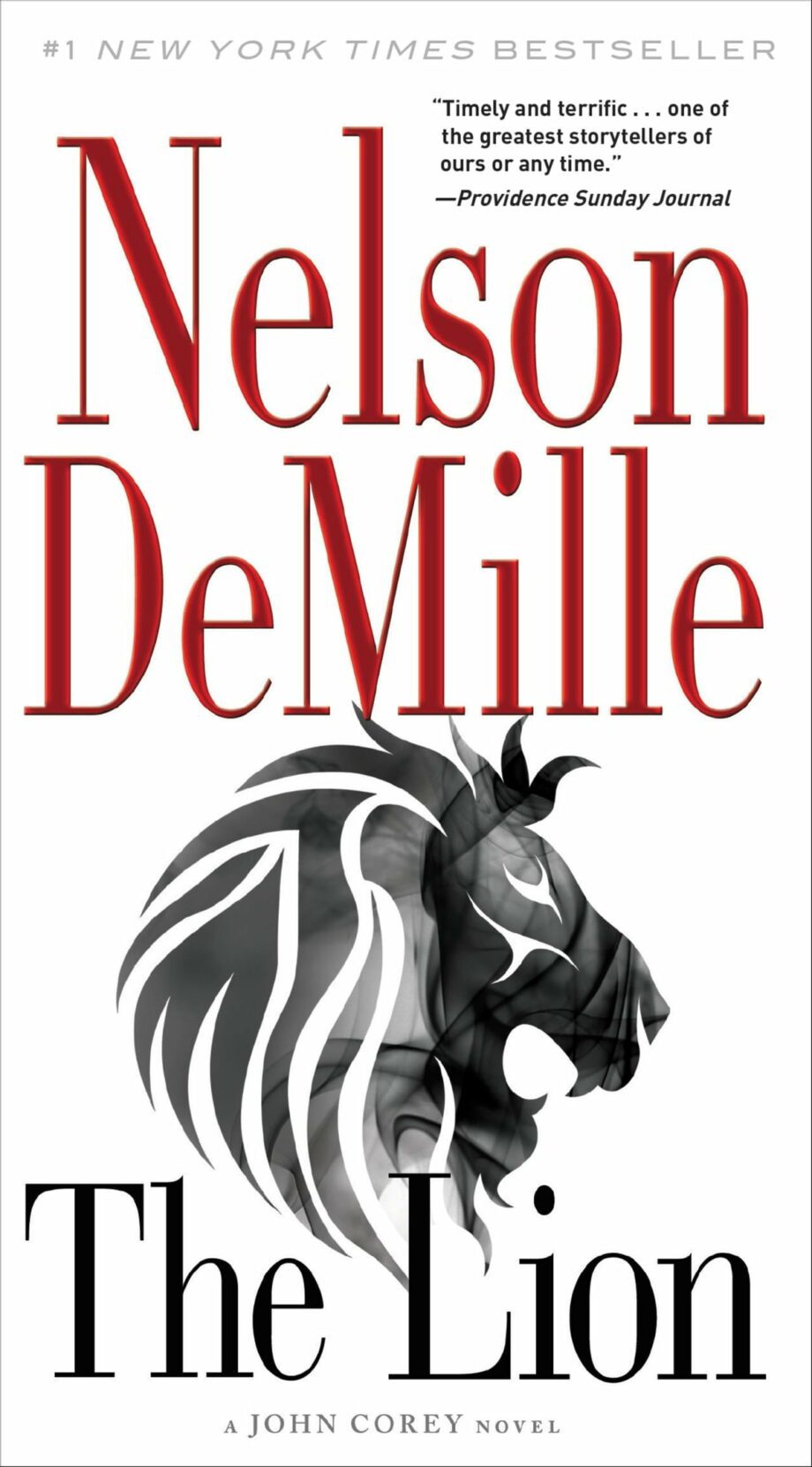 5. The Lion
John Corey, former NYPD homicide detective and now a special agent for the Anti-Terrorist Task Force, is back. Unfortunately for Corey, so is Asad Khalil, the notorious Libyan terrorist otherwise known as "The Lion."
When last we heard from him, Khalil had claimed to be defecting to the US. But then he unleashed the most horrific reign of terror ever to occur on American soil.
While Corey and his partner, FBI agent Kate Mayfield, pursued him across the country, Khalil methodically eliminated his victims one by one and then disappeared without a trace.
Now, three years later, Khalil has returned to America to make good on his threats and take care of unfinished business. "The Lion" is a killing machine once again loose in America with a mission of revenge, and John Corey will stop at nothing to achieve his own goal — to find and kill Khalil.
---
6. The Panther
Anti-Terrorist Task Force agent John Corey and his wife, FBI agent Kate Mayfield have been posted overseas to Sana'a, Yemen — one of the most dangerous places in the Middle East. While there, they will be working with a small team to track down one of the masterminds behind the USS Cole bombing: A high-ranking Al Qaeda operative known as "The Panther."
Ruthless and elusive, he's wanted for multiple terrorist acts and murders — and the US government is determined to bring him down, no matter the cost. As latecomers to a treacherous game, John and Kate don't know the rules, the players, or the score. What they do know is that there is more to their assignment than meets the eye — and that the hunters are about to become the hunted.
---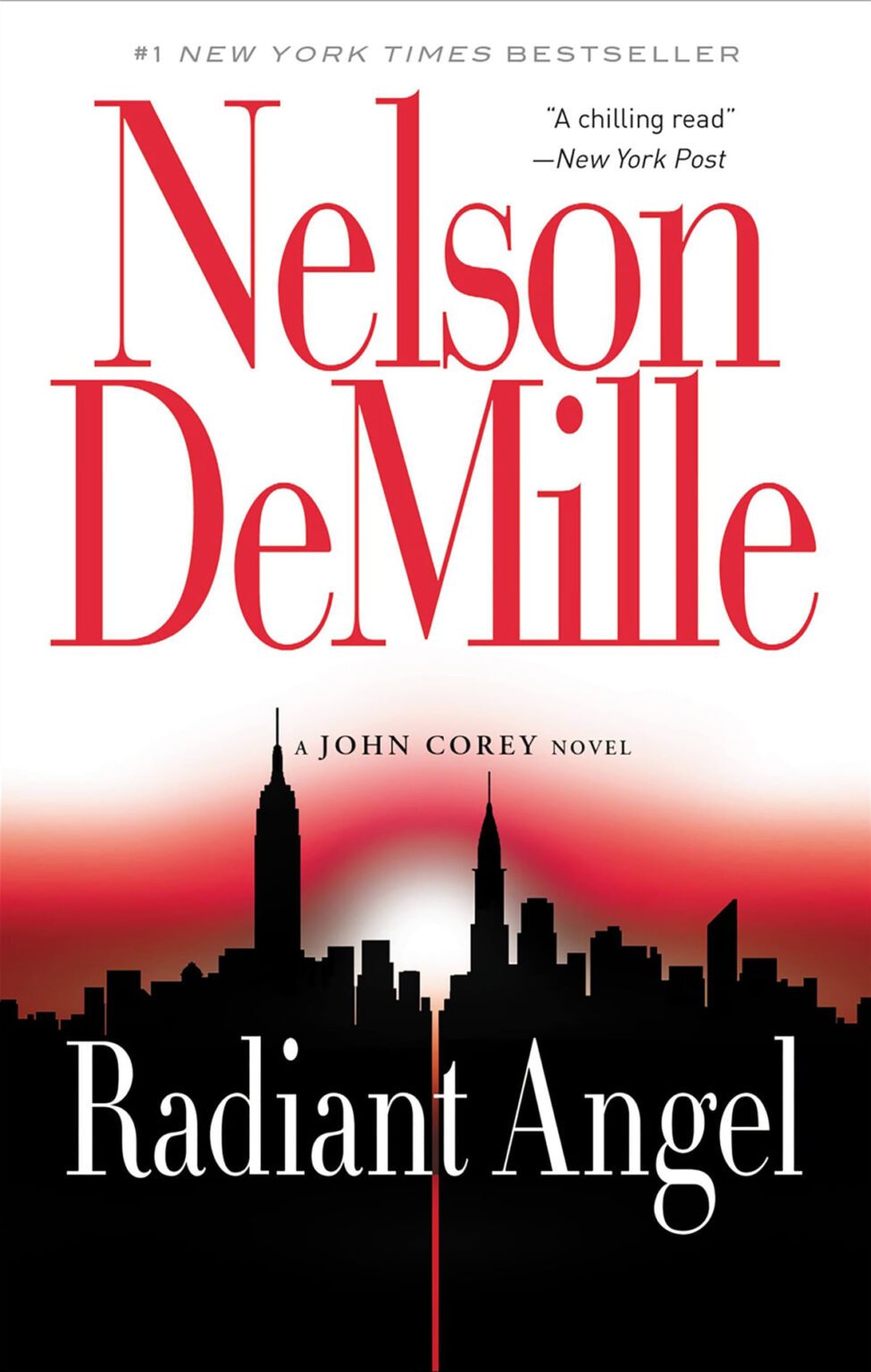 7. Radiant Angel
After a showdown with the notorious Yemeni terrorist known as "The Panther," John Corey has left the Anti-Terrorist Task Force and returned home to New York City, taking a job with the Diplomatic Surveillance Group. Although Corey's new assignment with the DSG — surveilling Russian diplomats working at the U.N. Mission — is thought to be "a quiet end," he is more than happy to be out from under the thumb of the FBI and free from the bureaucracy of office life.
But Corey realizes something the US government doesn't: The all-too-real threat of a newly resurgent Russia.
When Vasily Petrov, a colonel in the Russian Foreign Intelligence Service posing as a diplomat with the Russian U.N. Mission, mysteriously disappears from a Russian oligarch's party in Southampton, it's up to Corey to track him down.
What are the Russians up to and why? Will Corey find Petrov and put a stop to whatever he has planned before it's too late? Or will Corey finally be outrun and outsmarted, with America facing the prospect of a crippling attack unlike anything it's ever seen before?
The alternate title for Radiant Angel is A Quiet End.
---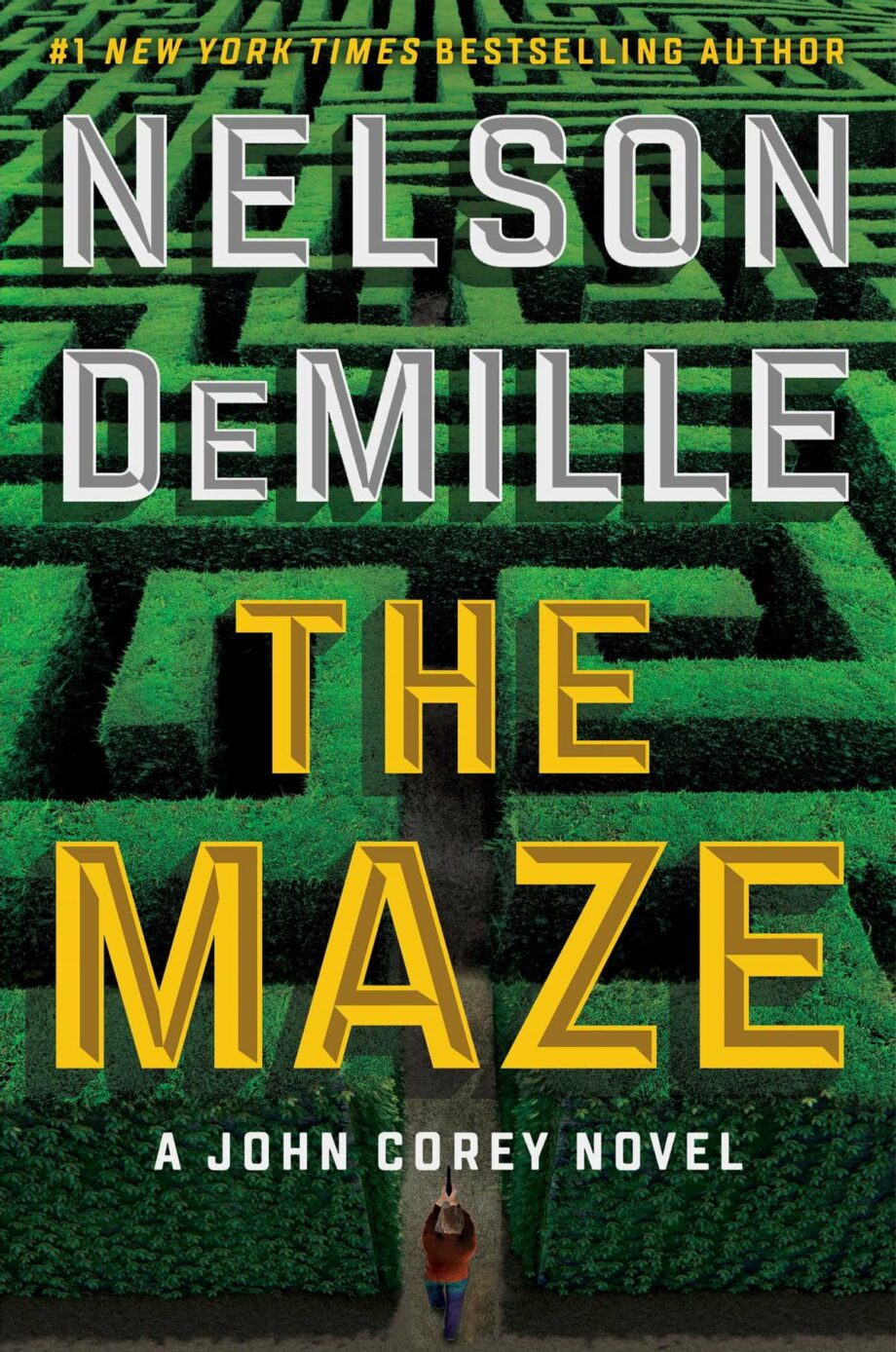 8. The Maze
The upcoming John Corey novel starts back where it all began: On the back porch of a waterfront estate on Long Island that belongs to Corey's uncle. But this time he is in forced retirement from his last job as a Federal Agent with the Diplomatic Surveillance Group.
Now, Corey is restless and looking for action, so when his former lover, Detective Beth Penrose, appears with a job offer, Corey has to once again make some decisions about his career — and about reuniting with Beth Penrose.
Inspired by, and based on the actual and still unsolved Gilgo Beach murders, The Maze takes the reader on a dangerous hunt for an apparent serial killer who has murdered nine — and maybe more — prostitutes and hidden their bodies in the thick undergrowth on a lonely stretch of beach.
As Corey digs deeper into this case, which has made national news, he comes to suspect that the failure of the local police to solve this sensational case may not be a result of their inexperience and incompetence — it may be something else. Something more sinister.
The expected publication of The Maze is October 11, 2022.
---
Final thoughts on Nelson DeMille books in order
If you are someone who enjoys sarcasm and dry wit, then reading the Nelson DeMille books in order is a great option for your reading list. He has a sense of humor that shines through in his writing. Whether you prefer detective crime thrillers or military thrillers, a series you can sink your teeth into or a standalone novel, hopefully you've found your next read on this list.
Looking for more books in order?
Check out this list of Brad Thor books in order.