Whether you've picked up a Joe Pickett book or a Cody Hoyt novel, you've found your way here looking for a list of C.J. Box books in order.
C.J. Box is the author of the bestselling Joe Pickett series, which follows a Wyoming game warden who has a knack for getting himself into trouble and solving crimes in the process. The series began with Open Season in 2001 and has since grown to include 22 volumes, with another one on the way.
But he is also the author of the Hoyt/Dewell series, also known as The Highway series, and some other standalone novels. In this article, we'll go through all of his work, and list out all the C.J. Box books in order.
C.J. Box Books in Order by Series
Joe Pickett Books in Order
Over the course of this series Joe Pickett has grown up and done things he regrets. However, he always stays faithful to himself and his family throughout it all. Even though his pursuit of justice will bring the community, state, and his superiors down on his head, he simply can't help it.
As is the case with many thriller series, it is not mandatory to read these C.J. Box books in order; however, it is recommended.
While each book will have its mystery solved by the conclusion of the novel, your experience will be greater if you read these C.J. Box books in order of publication. With this reading order you will witness both Box's growth as an author and the character development of Joe Pickett. This reading order will also save you from any potential spoilers.
For a more in-depth look, check out our Joe Pickett books in order article.
Hoyt/Dewell Series (a.k.a. The Highway series)
The next list of C.J. Box books in order actually features two intersecting series. Cody Hoyt and Cassie Dewell star as protagonists in their own novels. But these characters cross paths and the books take place within the same world to form the Highway series.
This saga starts with Cody Hoyt, who is a talented police officer. However, he also struggles with an alcohol addiction. He has only been sober for two months when his AA sponsor and close friend Hank is found dead.
Everything points to suicide, but Cody knows otherwise. He is in no position to be investigating a homicide after years of poor behavior with his department, but he will stop at nothing to discover Hank's killer.
Then, Cassie Dewell is introduced in the second book: The Highway. In this book both Cassie and Cody work together on the case of two missing sisters in Montana. From this point on, Agent Dewell takes on the role of leading character.
Therefore, we highly recommend reading these C.J. Box books in order. While each novel tackles a new crime, the books greatly build upon the previous one in terms of character development and recurring themes.
C.J. Box Standalone Novels
In addition to the two series included above, C.J. Box has also written two standalones. These books are great if you would like to read C.J. Box for the first time without committing to a full series. These books will allow you to experience his writing style as they feature themes of family, betrayal, and dark secrets, which are also prevalent in his series.
Blue Heaven (2007)
Three Weeks to Say Goodbye (2008)
C.J. Box Short Story
Finally, C.J. Box has also contributed to the Bibliomysteries project. The Bibliomysteries features collections of short stories about murderous books written by bestselling mystery authors. The project is managed and published by The Mysterious Bookshop every year.
Box's contribution is a brief tale about a hidden library on a Wyoming ranch which has ties stretching back to Nazi Germany.
Book to Screen Adaptations
Following years of speculation, starts, and stops, C.J. Box's books have finally made it onto the screen.
The first adaptation of Box's works was Big Sky in 2020. It is an adaptation of his 2013 novel, The Highway, which is the second book in the Cody Hoyt and Cassie Dewell series. David E. Kelly is the creator and executive producer.
It premiered on November 17, 2020 on ABC starring Ryan Phillippe as Cody Hoyt and Kylie Bunbury as Cassie Dewell. The third season began in September 2022 with the final episode airing in January 2023.
Unfortunately, unless it finds a new home on a different network, the third season will be the last following a May 2023 cancellation announcement by ABC. The first season of Big Sky was incredibly successful, but ratings have slipped in the years since.
Box's other adaptation is Joe Pickett, all about the beloved game warden, which premiered in 2021. The second season began airing in June 2023 with two episodes released the first week, followed by one episode a week thereafter.
Michael Dorman stars as Joe Pickett with Julianna Guill as Marybeth Pickett. Box is an executive producer on the project.
Summary of C.J. Box Books in Order
Now that you know about all the books C.J. Box has written, let's take a closer look at his standalone novels and the Hoyt/Dewell series. Below we'll include summaries for each of those books so you can decide which one should make it onto your reading list first.
If you have never read the C.J. Box books in order, read the below summaries with caution as there will be spoilers for the Highway series as it progresses.
---
Standalone Novels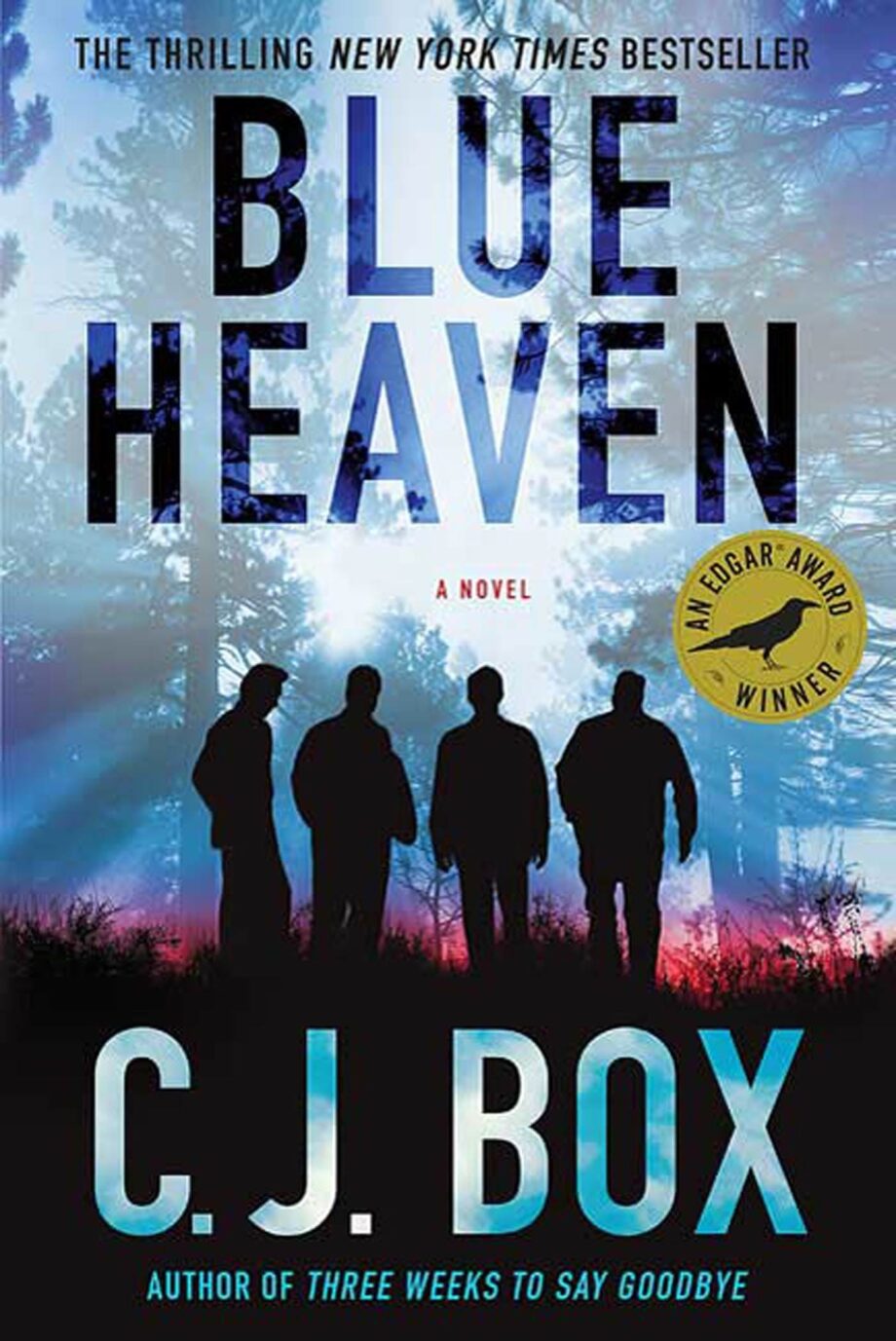 1. Blue Heaven
A twelve-year-old girl and her younger brother go on the run in the woods of North Idaho, pursued by four men they have just watched commit murder.
These four men know exactly who William and Annie are, and they also know exactly where their desperate mother is waiting for news of her children's fate. As they are retired cops from Los Angeles, the killers easily persuade the inexperienced sheriff to let them lead the search for the missing children.
William and Annie's unexpected savior comes in the form of an old-school rancher teetering on the brink of foreclosure. But as one man against four who will stop at nothing to silence their witnesses, Jess Rawlins needs allies, and he knows that one word to the wrong person could seal the fate of the children or their mother.
In a town where most of the ranches like his have turned into acres of ranchettes populated by strangers, finding someone to trust won't be easy.
Blue Heaven is heart-pounding thriller that spans just more than 48 hours. It delves into the ruthless power of greed over broken ideals, the healing power of community where unlikely heroes find themselves at the crossroads of duty and courage, and also the truth about what constitutes a family.
---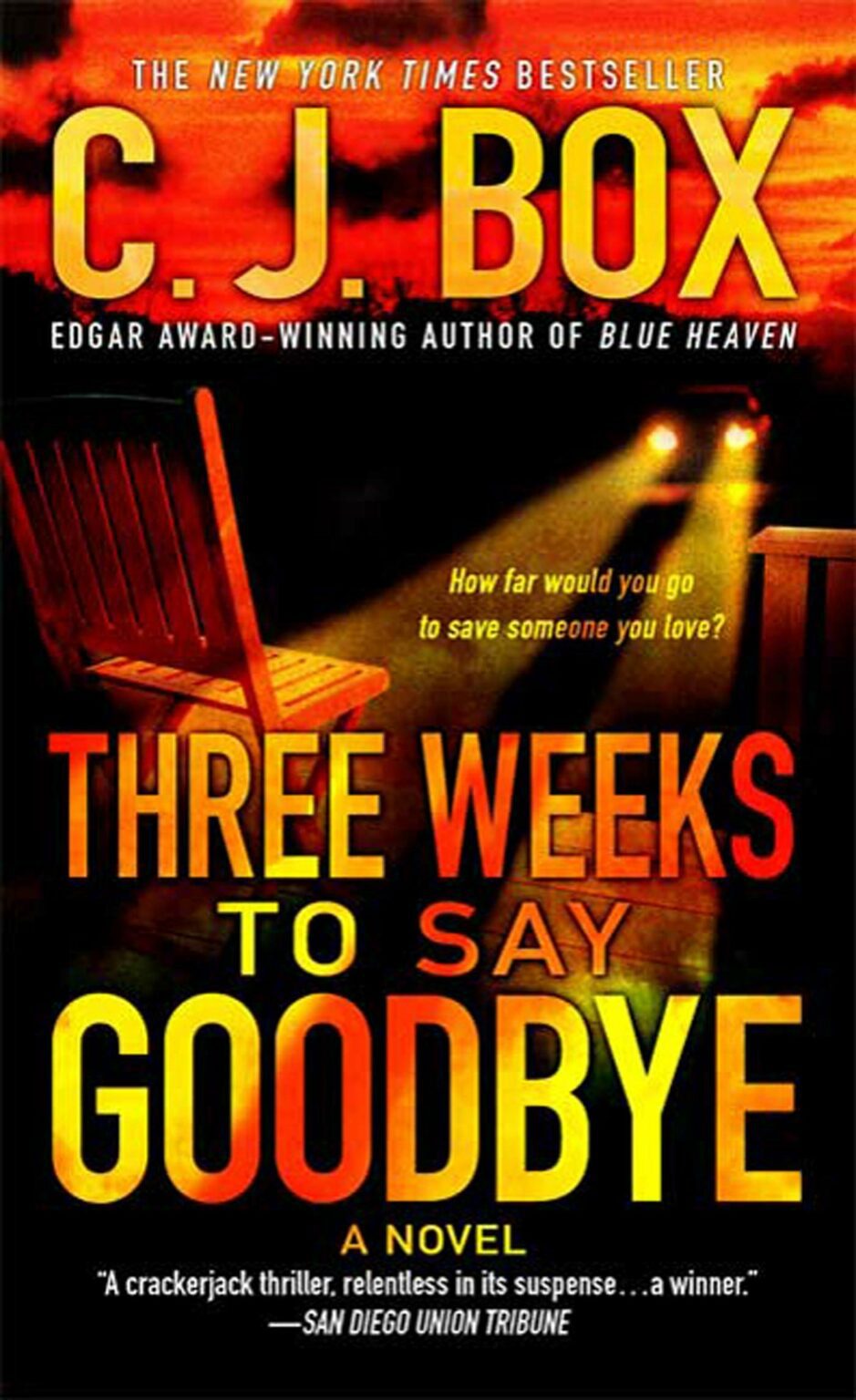 2. Three Weeks to Say Goodbye
Jack and Melissa McGuane have spent years trying to have a baby. Finally their dream has come true with the adoption of their daughter, Angelina. But nine months after bringing her home, they receive a devastating phone call…
Angelina's birth father, a teenager, never signed away his parental rights — and he wants her back. Worse, his father, a powerful Denver judge, will use every trick in the book to make sure it happens.
The McGuanes attempt to meet face-to-face with the father and son…but soon it becomes clear that there's something sinister about their motivations — and that love for Angelina is not one of them.
A horrifying game of intimidation and double crosses begins that quickly becomes a death spiral where everyone is suspect and no one is safe. Now Jack and Melissa will stop at nothing to protect their child — even though time is running out…
---
Hoyt/Dewell Series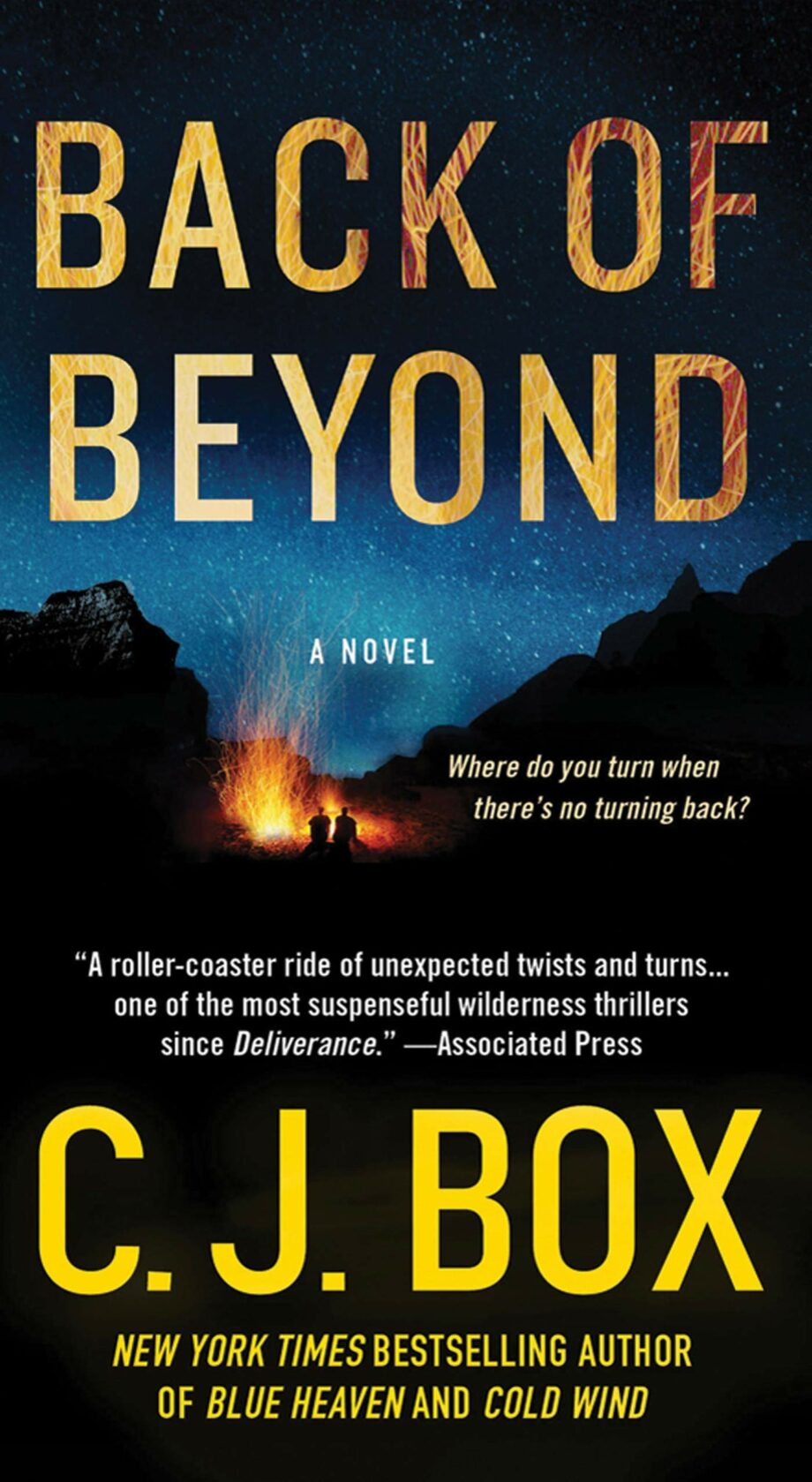 1. Back of Beyond
Cody Hoyt, while a brilliant cop, is an alcoholic struggling with two months of sobriety when his mentor and AA sponsor Hank Winters is found burned to death in a remote mountain cabin.
At first it looks like the suicide of a man who's fallen off the wagon, but Cody knows Hank better than that. Sober for fourteen years, Hank took pride in his hard-won sobriety and never hesitated to drop whatever he was doing to talk Cody off a ledge.
When Cody takes a closer look at the scene of his friend's death, it becomes apparent that foul play is at hand. After years of bad behavior with his department, he's in no position to be investigating a homicide, but this man was a friend and Cody's determined to find his killer.
When clues found at the scene link the murderer to an outfitter leading tourists on a multi-day wilderness horseback trip into the remote corners of Yellowstone National Park — a pack trip that includes his son Justin — Cody is desperate to get on their trail and stop the killer before the group heads into the wild.
Among the tourists is fourteen-year-old Gracie Sullivan, an awkward but intelligent loner who begins to suspect that someone in their party is dangerous.
In a fatal cat and mouse game, where it becomes apparent the murderer is somehow aware of Cody's every move, Cody treks into the wilderness to stop a killer hell bent on ruining the only thing in his life he cares about.
---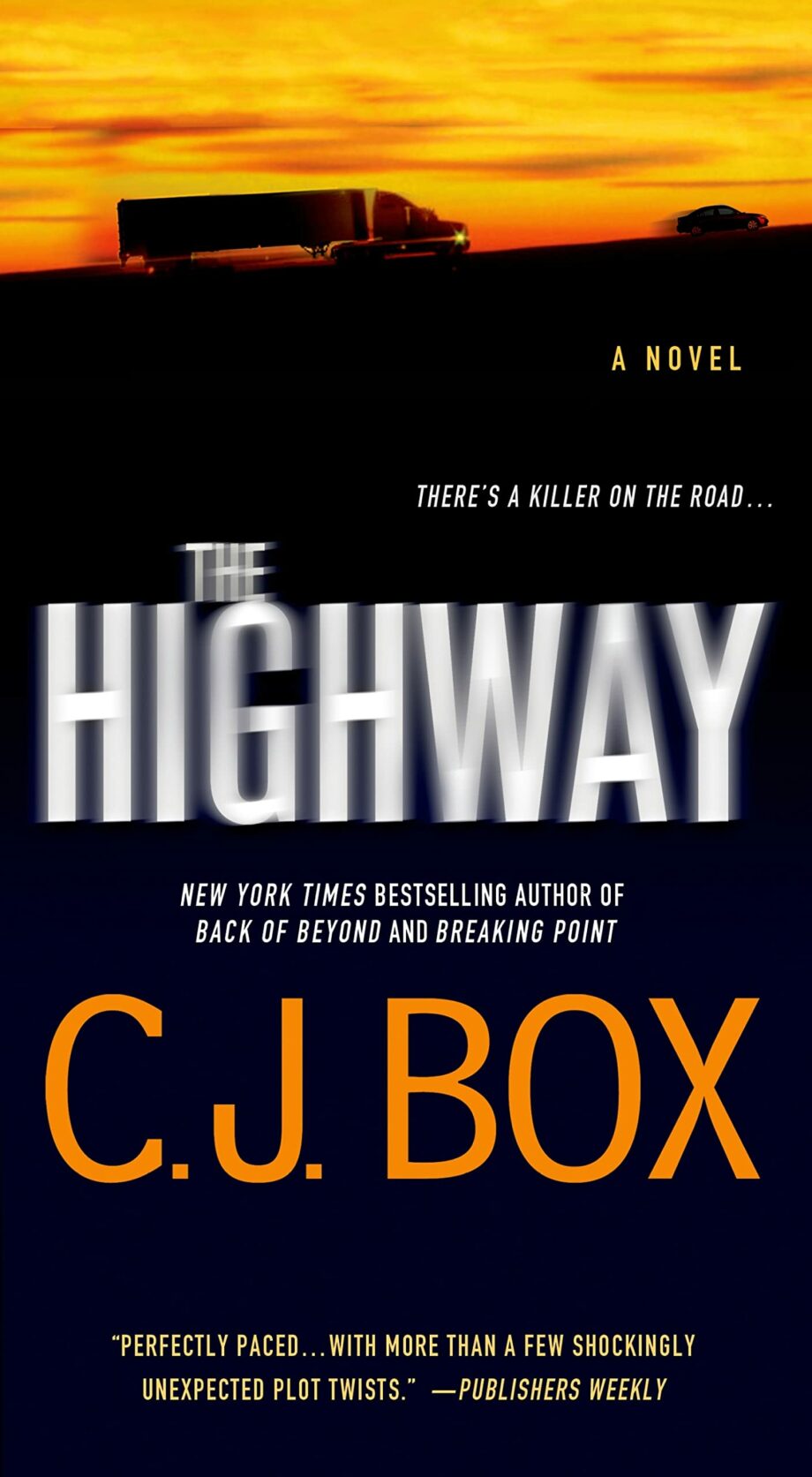 2. The Highway
When two sisters set out across a remote stretch of Montana road to visit their friend, little do they know it will be the last time anyone might ever hear from them again. The girls — and their car — simply vanish.
Former police investigator Cody Hoyt has just lost his job and has fallen off the wagon after a long stretch of sobriety. Convinced by his son and his former rookie partner, Cassie Dewell, he begins the drive south to the girls' last known location.
As Cody makes his way to the lonely stretch of Montana highway where they went missing, Cassie discovers that Gracie and Danielle Sullivan aren't the first girls who have disappeared in this area.
This majestic landscape is the hunting ground for a killer whose viciousness is outmatched only by his intelligence. And he might not be working alone.
Time is running out for Gracie and Danielle… Can Cassie overcome her doubts and lack of experience and use her innate skill? Can Cody battle his own demons and find this killer before another victim vanishes on the highway?
---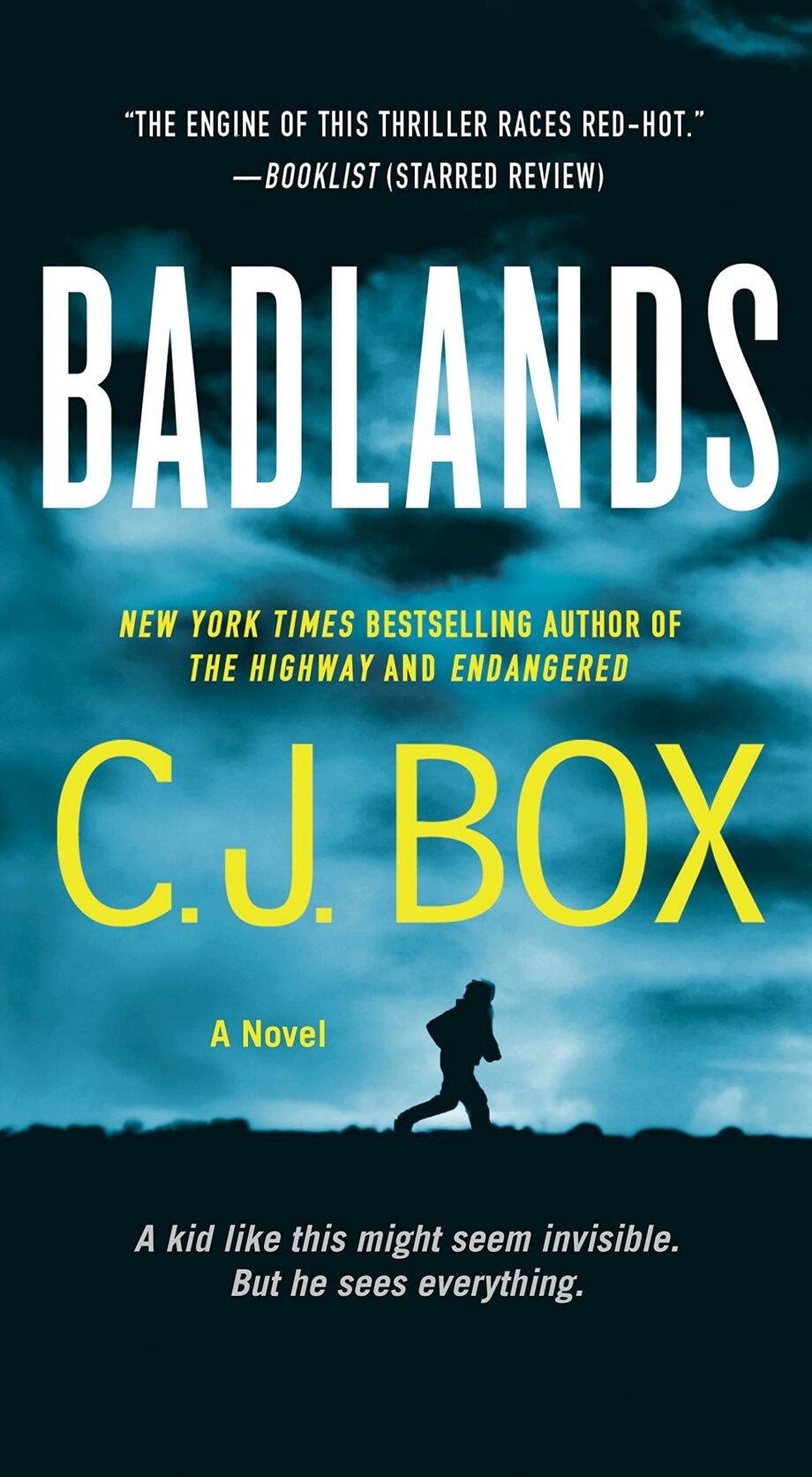 3. Badlands
Grimstad, North Dakota — a place people used to be from, but were never headed to — has struck oil.
As pipelines snake across the prairie, oil flows out and men and money flow in. And with them, comes crime. North Dakota's new oil capital has a serious law and order problem and newly qualified detective Cassie Dewell has just been assigned as its deputy sheriff.
Meanwhile, twelve-year-old Kyle Westergaard is one of Grimstad's paperboys. Even though Kyle has been written off as the "slow" kid, he has dreams deeper than anyone can imagine — he wants to get out of town, take care of his alcoholic mother, and give them a better life.
While delivering newspapers, he witnesses a car accident and now has money and a lot of white powder in his possession.
With the temperature dropping to 30 below and a gang war heating up, Cassie fears she might be in over her head but the key to it all will come in the most unlikely form: An undersized boy on a bike who keeps showing up where he doesn't belong.
---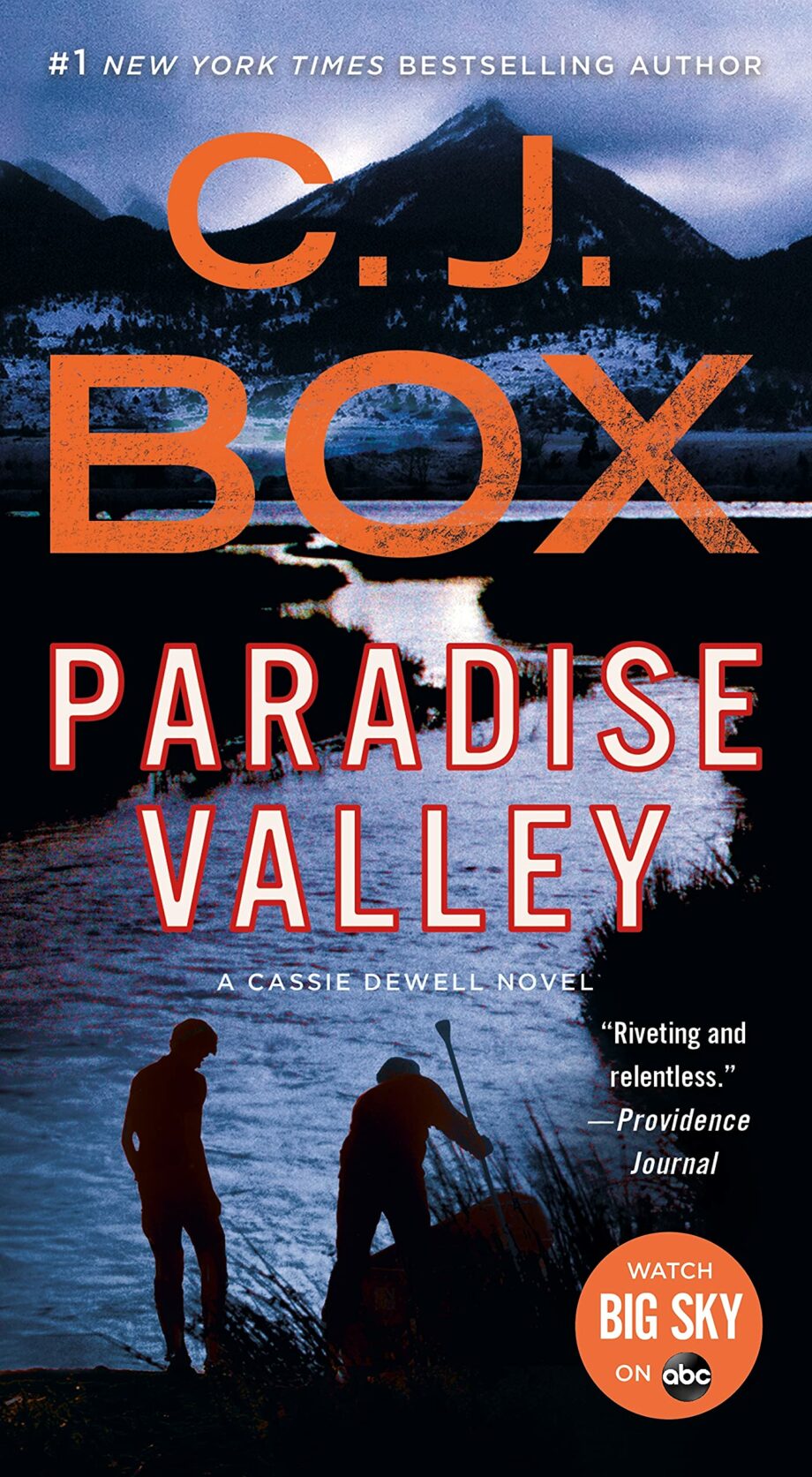 4. Paradise Valley
For three years, Investigator Cassie Dewell has been on a hunt for a serial killer known as The Lizard King. He works as a long haul trucker. His prey are the "lot lizard" prostitutes who frequent truck stops. And she almost caught him…once.
Working for the Bakken County, North Dakota sheriff's department, Cassie has set what she believes is the perfect trap and she has lured him and his truck to a depot. Standing by, ready to close the net are half a dozen undercover officers, including Cassie's fiancé Ian.
But the plan goes horribly wrong, and the blame falls to Cassie. Disgraced, she loses her job and an investigation into her role is put into motion.
At the same time, Kyle Westergaard, a troubled kid whom Cassie has taken under her wing, has disappeared, telling everyone he is going on a long-planned adventure. Kyle's grandmother begs Cassie to find him and with nothing else to do, she agrees — all the while planning a new trap for The Lizard King. But Cassie is now a lone wolf.
And in the same way that two streams converge into a river, Kyle's disappearance may have a more sinister meaning than anyone realizes. With no allies, no support, and only her own wits to rely on, Cassie must take down a killer who is as ruthless as he is cunning. But can she do it alone, without losing her own humanity or her own life?
---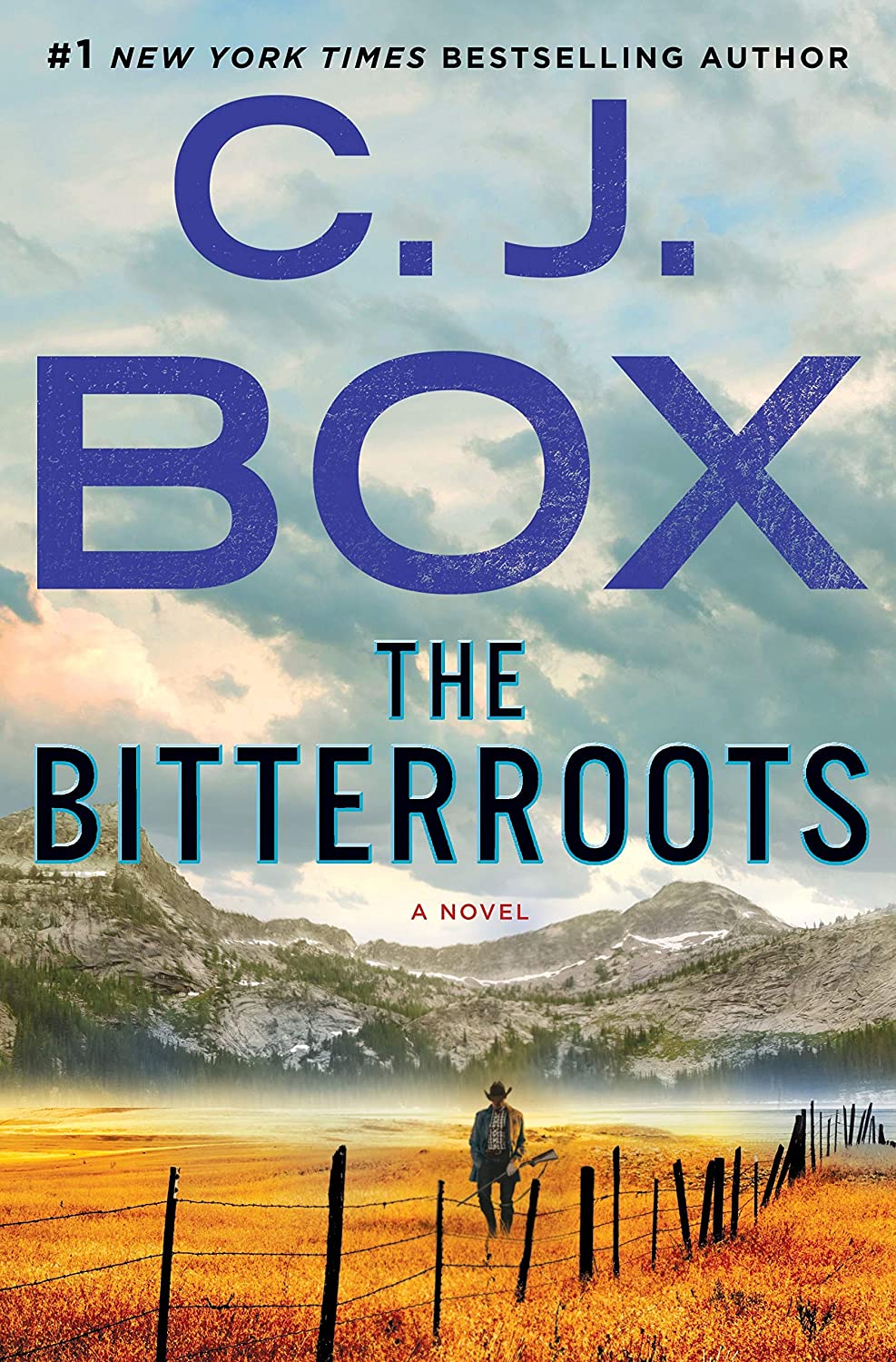 5. The Bitterroots
Former police officer Cassie Dewell is trying to start over with her own private investigation firm. She's her own boss and answers to no one, and that's just the way she likes it after the past few tumultuous years.
Guilty about not seeing her son and exhausted by the nights on stakeout, Cassie is nonetheless managing…until an old friend calls in a favor: She wants Cassie to help exonerate a man accused of assaulting a young girl from an influential family.
Against her own better judgment, Cassie agrees. But out by the Bitterroot Mountains of Montana, twisted family loyalty runs as deep as the ties to the land, and there's always something more to the story.
The Kleinsassers have ruled this part of Montana for decades, and the Iron Cross Ranch is their stronghold. They want to see Blake Kleinsasser, the black sheep of the family, put away forever for the assault. But as Cassie attempts to uncover the truth, she must fight against the ghosts of her own past that threaten to pull her back under.
---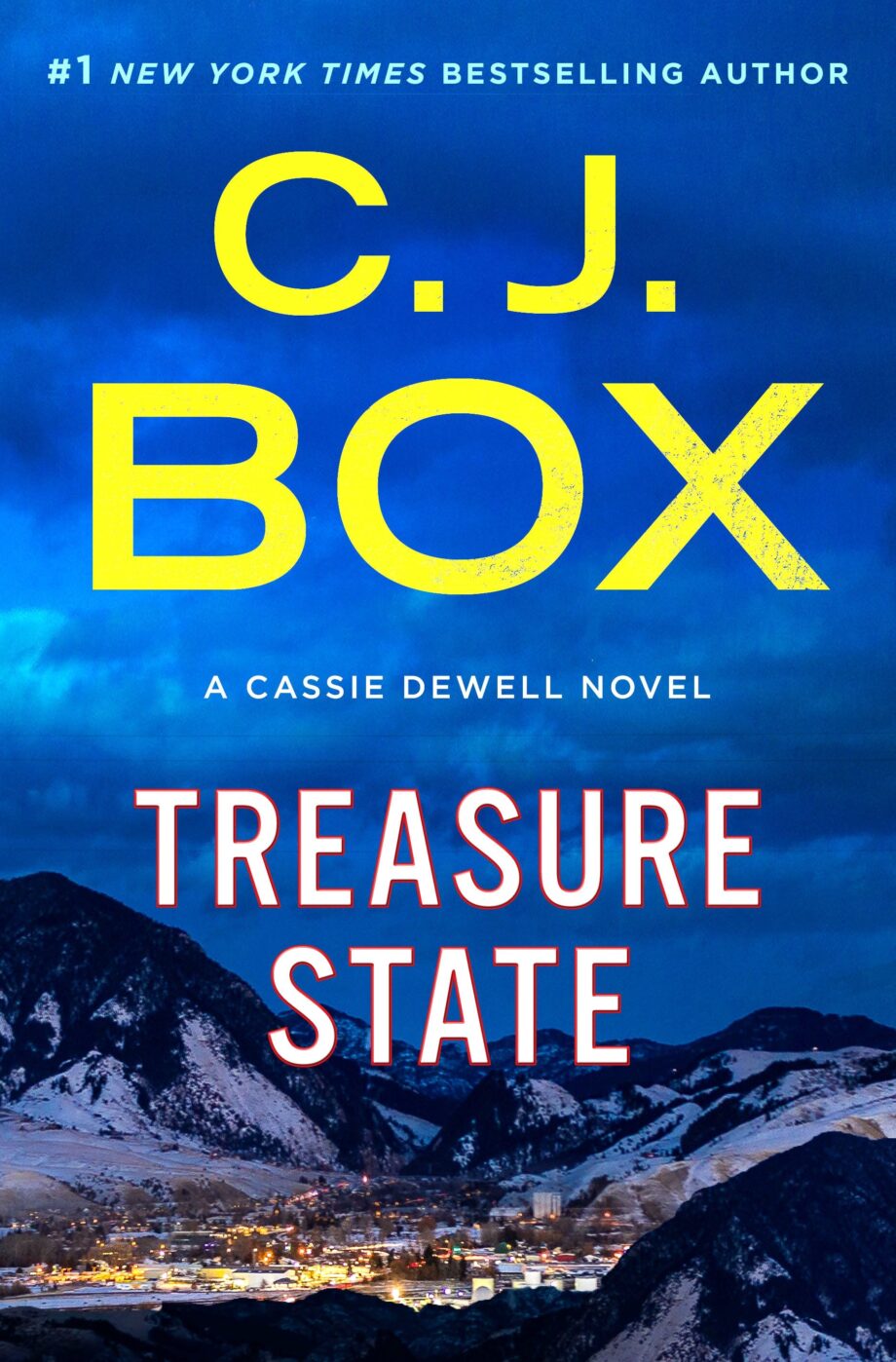 6. Treasure State
Private Investigator Cassie Dewell's business is thriving, and her latest case puts her on the hunt for a slippery con man who's disappeared somewhere in the "treasure state."
A wealthy Florida widow has accused him of absconding with her fortune, and wants Cassie to find him and get it back. The trail takes Cassie to Anaconda, Montana, a quirky former copper mining town that's the perfect place to reinvent yourself. As the case develops, Cassie begins to wonder if her client is telling her everything.
On top of that, Cassie is also working what's easily one of her strangest assignments ever. A poem that promises buried treasure to one lucky adventurer has led to a cutthroat competition and five deaths among treasure-hunters. But Cassie's client doesn't want the treasure.
Instead, he claims to be the one who hid the gold and wrote the poem. And he's hired Cassie to try to find him. Between the two cases, Cassie has her hands full.
In Montana, a killer view can mean more than just the scenery, and Cassie knows much darker things hide behind the picturesque landscape of Big Sky Country.
This installment in the Highway series is expected September 27, 2022.
---
Conclusion
All of C.J. Box's books feature the beautiful landscape of the western U.S. juxtaposed against puzzling murders and horrific crimes. If you enjoy mystery thrillers, you should absolutely read the stories of Joe Pickett, Cody Hoyt, and Cassie Dewell. Box does a terrific job of creating convoluted, realistic characters for readers to root for.
Looking for more books in order?
Check out the Sandra Brown books in order.