The Martin Walker books in order are mostly made up by his Bruno, Chief of Police series. These mysteries are comforting in the languid way Walker describes the Southwestern corner of France where they take place and the delicious French cuisine which is enjoyed.
The books are equally fun mysteries and a celebration of the land and culture Walker calls himself a welcome stranger in.
About Martin Walker
Before he became an author, Martin Walker was a journalist. He wrote for The Guardian for almost three decades and was also a bureau chief in Moscow and Washington. It was when he was living in Moscow during the mid-1980s that Walker and his wife had cause to visit friends in Périgord, France and the rest is history.
They discovered Le Bugue, which is a small town straddling the Vézère river and then in 1998 they bought an old farmhouse with a barn and pigeon tower. Le Bugue is the inspiration behind the town of St. Denis in his Bruno, Chief of Police books, as are his neighbors in the region.
A local cheesemaker in a nearby town is an inspiration for a character in the series, and the beloved Bruno himself is modeled after Walker's friend Pierrot Simonet. Just like Bruno, Pierrot is a local police chief who is loathe to arrest lawbreakers, hates carrying his gun, and also coaches the village children.
Walker also evokes the region and culture in his books, which is part of what makes readers love his books so much. Amidst the murders and acts of arson, Walker spends great detail in describing the delicious French cuisine, the beauty of the landscape, and the rich, fraught history of the region.
The Bruno, Chief of Police books are bestsellers in Europe and have been translated into more than 15 languages.
When he is not in France, Walker splits his time between London and Washington.
Martin Walker Books in Order
Bruno, Chief of Police Books
Our list of the Martin Walker books in order begins with his Bruno, Chief of Police series which forms the majority of the books he has written. Many of these books have been published under multiple titles depending on the country of publication and for marketing reasons. However, we have included the various titles together in the list below.
This series takes place in the fictional small town of St. Denis, France in the Périgord region. The little village embodies all aspects of French lifestyle with markets, wineries, and good food, but the area is victim to numerous murders and crimes.
Benoît Courrèges, affectionally known as Bruno, is the chief of police for the picturesque town. In fact, he is the only police officer. But the former soldier has a keen sense of justice and an eye for the smaller details.
Standalone Book
Next are the Martin Walker standalone books in order, of which only one remains in print. The others are included further down.
The Caves of Périgord is an epic thriller about love, art, courage, and war. It follows a young American woman, a British officer, and a French government art historian as it weaves together three different story lines.
The first is of the British officer's father in World War II as part of the Resistance movement in France. This leads to the discovery of a lost cave and its paintings. Which then leads to the story about the young artist who painted them, the woman he loved, and the ancient culture behind the first recognizable human art.
The Caves of Périgord (2002)
Nonfiction Books
Martin Walker has written numerous nonfiction books, but most of these books have gone out of print throughout the years.
However, the forthcoming title on this list is the highly anticipated Bruno cookbook. This cookbook will delve into the many French delicacies mentioned throughout the series so fans can replicate them at home for themselves.
The Cold War: A History (1995)
Bruno's Cookbook (Expected: November 7, 2023)
Martin Walker Out of Print Books
The first title on the list below was actually his first published book. While these books are now out of print, there may be second hand copies available. Most of the books below are nonfiction about historical or political events, but there are three standalone novels too: The Infiltrator, The Money Soldiers, and A Mercenary Calling.
A Summary of Martin Walker Books in Order
Below you will find summaries for the first ten full-length novels in the Bruno, Chief of Police series. These Martin Walker books in order are among his most popular and are how most people begin reading his works, so they are a great place to begin.
While each book contains its own standalone mystery, reading these books in order will be the best reading experience for character development.
---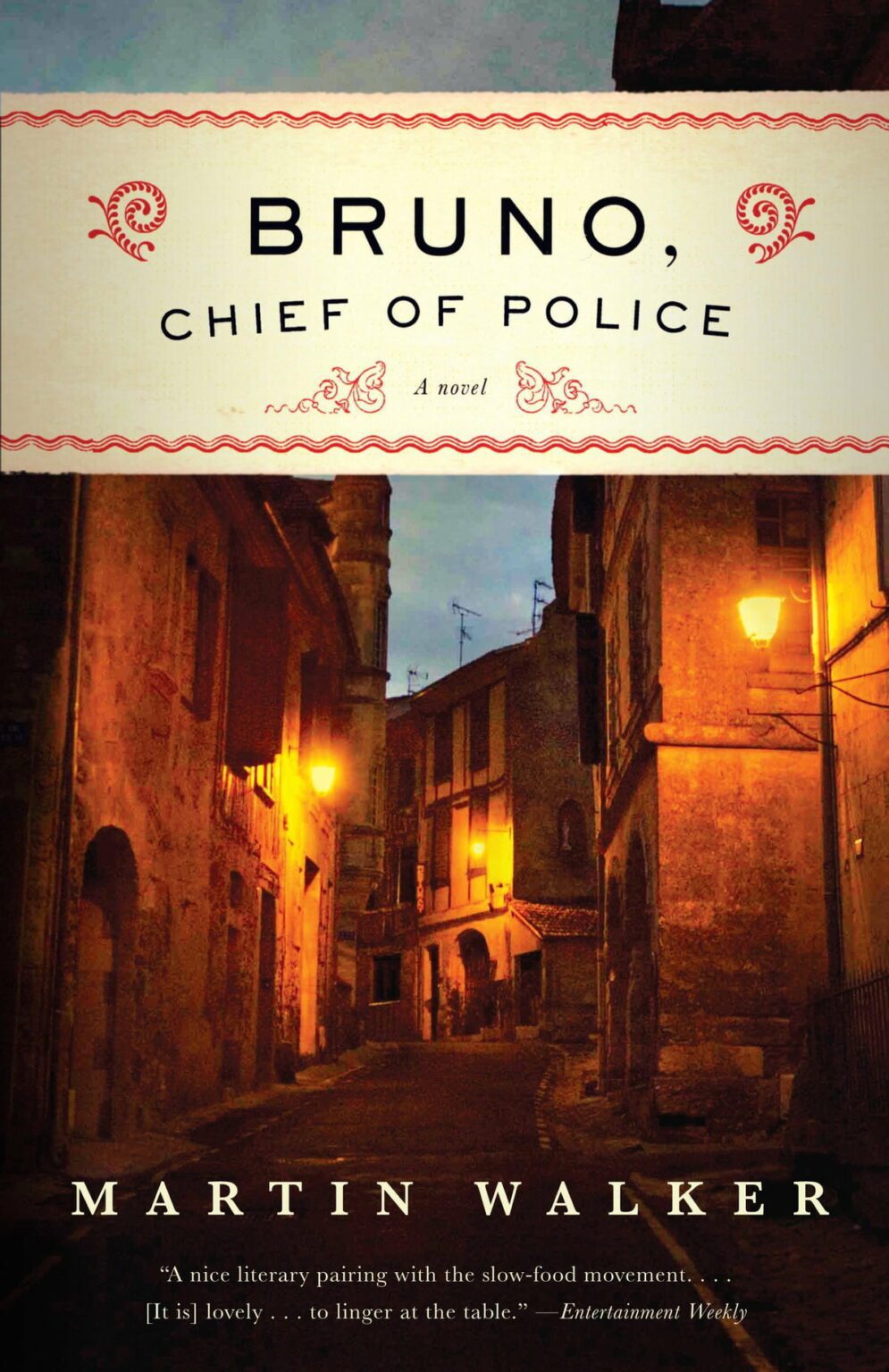 1. Bruno, Chief of Police
Benoît Courrèges, aka Bruno, is a policeman in a small village in the Périgord region of France. A former soldier, he has embraced the slower lifestyle of the countryside.
He has a gun, but never wears it. He has the power to arrest, but never uses it. But then the murder of an elderly North African who fought in the French army changes all that.
Now Bruno must balance his beloved routines of country life with a delicate investigation. A young policewoman is sent from Paris to aid him in his investigation alongside the two suspect anti-immigrant militants. As more becomes revealed, Bruno begins to suspect a more complex motive.
Bruno, Chief of Police is also published as Death in the Dordogne.
---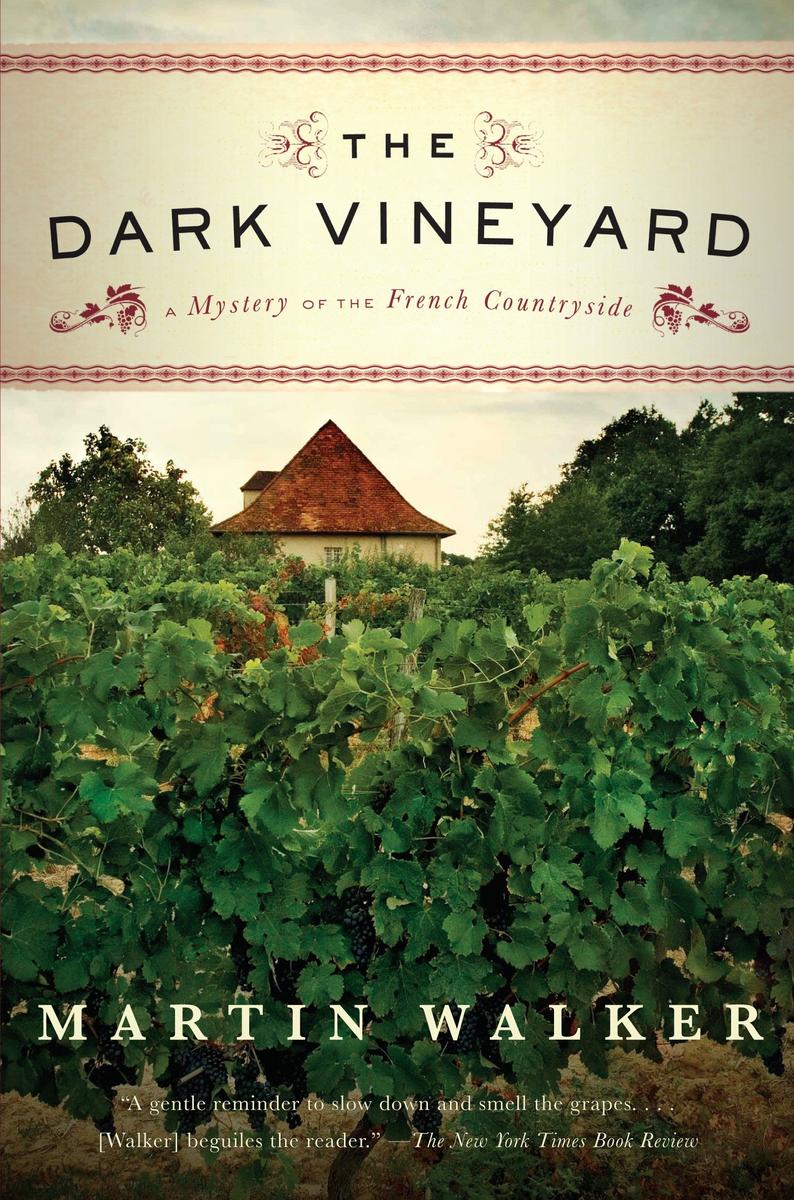 2. The Dark Vineyard
St. Denis finds itself at the center of a fraught drama when several winemakers arrive in town. There have been suspicious fires at an agricultural research station that works on genetically-modified crops.
Then two young men become rivals for the affections of Jacqueline, who is a student of wine from Québec, Canada. Max is an environmentalist who wants to make organic wine, while Fernando is the heir to an American wine fortune.
Sinister events culminate in two suspicious deaths, and Bruno discovers that the events of the present may have a lot to do with the past.
---
3. Black Diamond
Dordogne's million-dollar truffle trade is under attack with a series of crimes occurring in St. Denis. All of it spells trouble for Bruno.
Then, one of his hunting partners turns up dead and Bruno's investigation becomes much more complicated. That's because not only was his friend a truffle expert, but he was also a former high-profile intelligence agent.
Bruno's investigation will lead him down a twisting path and reunite him with a lost love.
---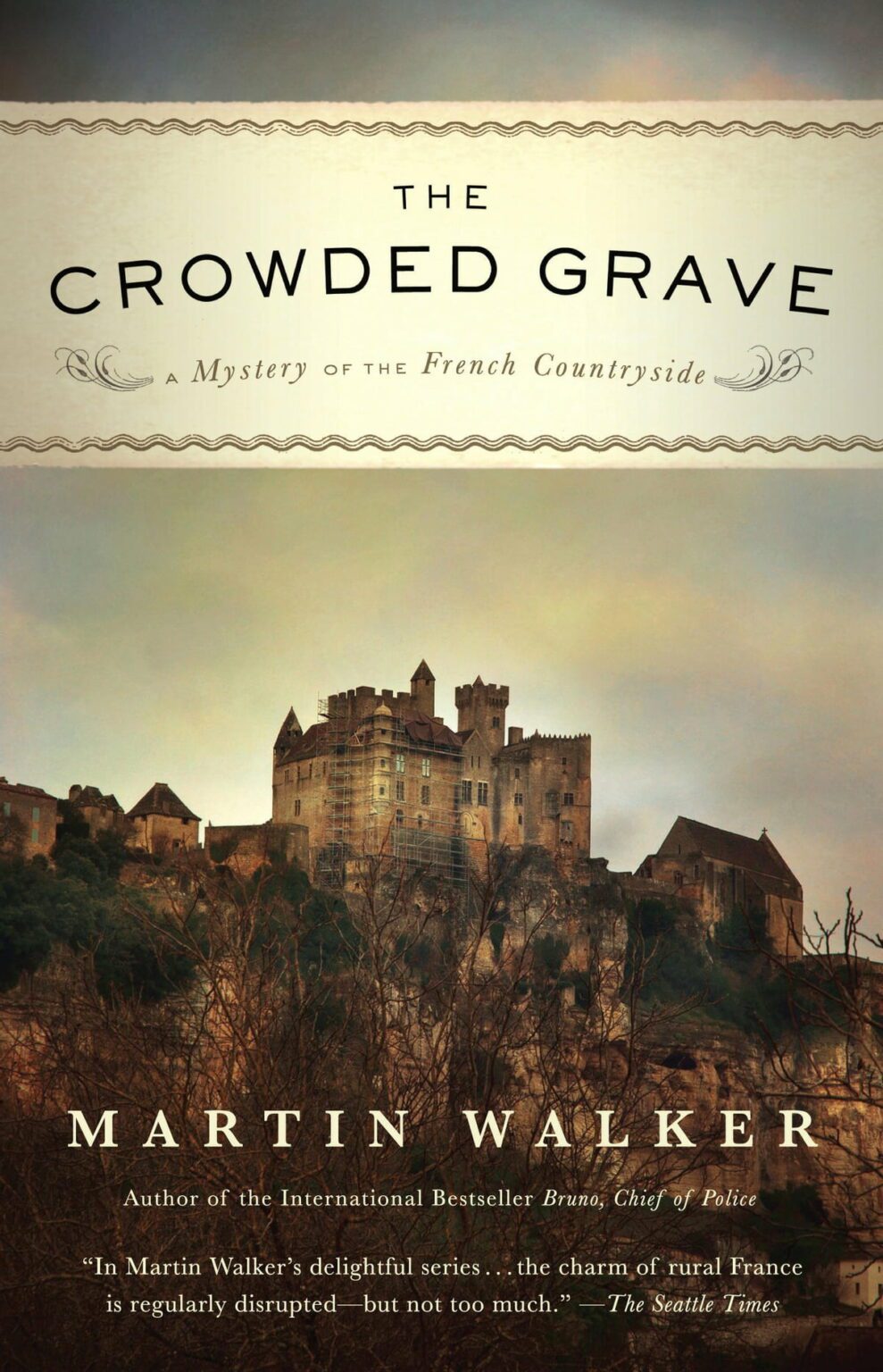 4. The Crowded Grave
A local archaeological team looking for Neanderthal remains finds a corpse with a watch on its wrist and a bullet in its head. Now, it's up to Bruno to solve the case. But it won't be easy.
That's because the new magistrate is proving meddlesome, there have been multiple attacks on local foie gras producers by animal rights activists, and there's an imminent summit between France and Spain. There are also two beautiful, brilliant women vying for Bruno's affections.
---
5. The Devil's Cave
Black candles and sinister markings near a dead body indicate to Bruno that the occult may be involved in this recent murder. Questions quickly begin to mount.
Most concern a real estate proposal in the region and the sudden reappearance of an elderly countess. All of it draws Bruno and his coworkers into an epic showdown in the Gouffre de Colombac: The Devil's Cave.
---
6. The Resistance Man
Summer has arrived in St. Denis, but the change of seasons brings a new swath of cases for Bruno to investigate. Three are in the forefront of his mind.
The first concerns the ties between a French Resistance veteran and a notorious train robbery. The second is a burglary of a former British spymaster's estate. Finally, the third is the murder of an antiques dealer whose lover is currently missing.
As Bruno investigates, connections between all three cases begin to form, but figuring out the mystery will test his every skill. On top of all that, Bruno must also juggle the affections of two women, maneuver village politics, and manage his new puppy, Balzac.
---
7. The Children Return
While St. Denis has a reputation for many things, a center for international intrigue has never been one of them until now. That's because an undercover agent has been found dead just as a prodigal son is set to return from a grim tour in the Middle East.
Now the small town finds itself host to a global tribunal, which threatens to damper the usual cheer of St. Denis's annual wine festival.
The Children Return has also been published as Children of War and Death Undercover.
---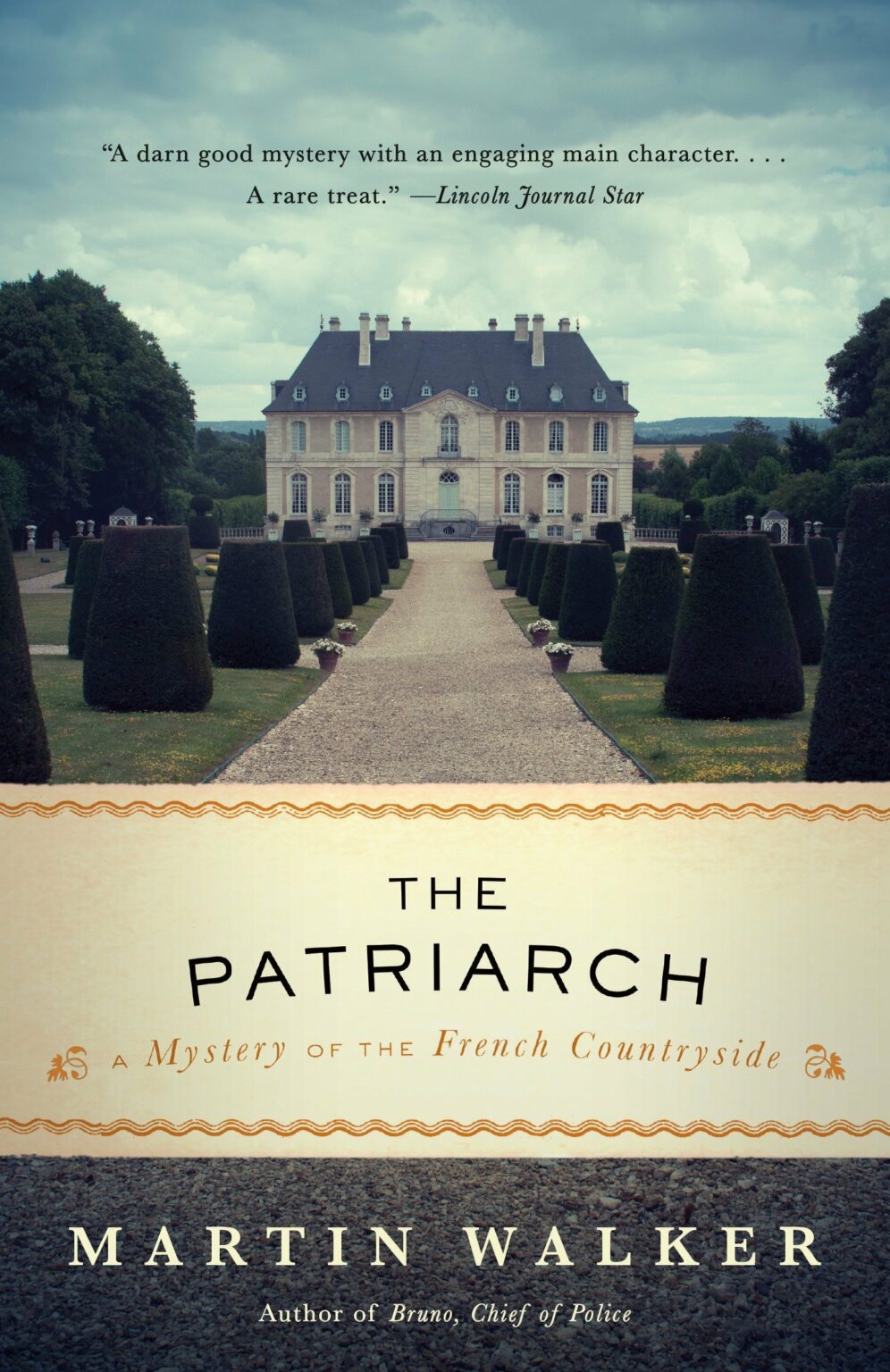 8. The Patriarch
Everything is indicating a tragic accident has befallen the Desaix family when a party ends in the death of Gilbert, but Bruno isn't so sure. His instincts tell him there is much more to the Desaix family and their loyalties that what they want known.
Marco "the Patriarch" Desaix was Bruno's childhood hero and a World War II flying ace. Victor is the Patriarch's son and was Gilbert's sometimes rival, while Madeleine is Victor's seductive wife who has a wandering eye and fierce political ambitions.
Even the Patriarch himself may be hiding something. Did his post-war Soviet ties encroach too closely with Gilbert's career in Cold War intelligence? As Bruno digs deeper, his investigation into Gilbert's life will threaten his own.
The Patriarch has also been published as The Dying Season.
---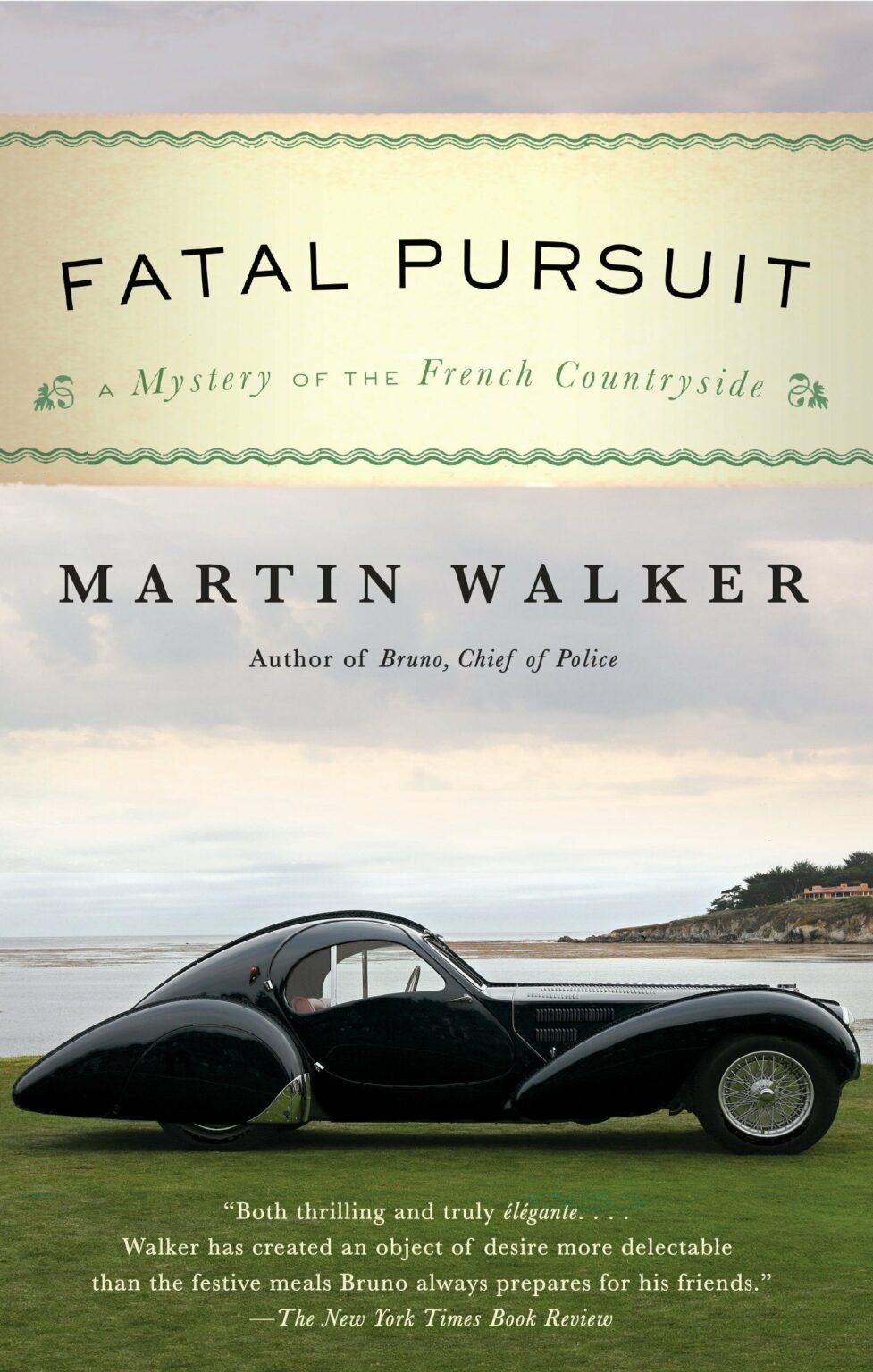 9. Fatal Pursuit
Bruno finds himself filling in as the last-minute replacement navigator in a car rally race. The race has drawn lots of outsiders to St. Denis, including an Englishman with an interesting story about a lost Bugatti Type 57C.
It was lost somewhere in France during World War II and is worth millions of dollars. It is one of the most beautiful cars ever made, and its allure is driving its pursuers mad with greed. Then a local scholar turns up dead and Bruno suspects unnatural causes.
---
10. The Templars' Last Secret
A woman's body is found at the foot of a cliff near St. Denis. Its discovery leads Bruno to suspect a connection to the great ruin above: A former Knights Templar stronghold.
Amélie is a young newcomer to the Dordogne, but with her help Bruno learns that the dead woman was an archaeologist searching for an important religious artifact. He also learns that the woman has ties to Islamic terrorists. Add to that the return of an old flame of Bruno's, assigned to work with him on the case, and the pressure is on to unravel a centuries-old mystery.
---
Final thoughts
The Bruno, Chief of Police by Martin Walker books in order are comforting mysteries with the vivid depiction of the setting and tantalizing descriptions of French cuisine. Walker depicts the wholesome nature of the French countryside as a contrast to the darker aspects of murder and crime.
More Mystery Fiction Resources