Anthony Horowitz is well-known for combining genres of fantasy, thriller, horror, and adventure. He has written contributions for esteemed estates such as Sir Arthur Conan Doyle and Ian Fleming, as well as writing many of his own children's and young adult books. So, if you're looking for how to read all the Anthony Horowitz books in order, this will be your ultimate guide.
Who is Anthony Horowitz?
At 10 years old, Anthony Horowitz discovered he loved telling and reading stories, which made it obvious what he was going to do. He then achieved that dream of becoming a published author quite young, at just 22, with the publication of The Sinister Secret of Frederick K. Bower in 1978. Unfortunately, it is now out of print.
However, while Horowitz wrote many books during the ensuing 20 years, the publication of Stormbreaker in 2000 launched him into the radar of many. If you want to learn more about Stormbreaker, you can read this article all about the Alex Rider books in order.
Besides his Alex Rider series, Horowitz has written more than 70 other books, short stories, and collections. He was awarded an OBE for his services to literature in 2014, then a CBE for his services to literature in 2022.
Horowitz grew up in North London and his favorite authors include Charles Dickens, Agatha Christie, Sarah Walters, Stephen King, Sir Arthur Conan Doyle, and Ian Fleming.
He likes to think of writing as an adventure, which is how he describes the wide variety of genres he has written. Since the ideas that come to him don't conform to one single genre, he doesn't limit himself. However, he does say he gets a lot of pleasure from writing tricky, complex mysteries that he hopes fool the reader.
Horowitz also loves to travel and gets inspiration for his books from the places he visits. Traveling also helps him describe the places he writes about realistically.
In addition to books, Horowitz has also written TV shows, films, and plays.
Anthony Horowitz Books in Order
Alex Rider Series
This young adult mystery is Anthony Horowitz's most well-known series. It follows the adventures of Alex Rider after he discovers his uncle's death was not an accident like he was told. Instead, his uncle was killed on a top-secret mission, and once Alex finds out there is no turning back.
For a more detailed look at the series, check out our dedicated Alex Rider books in order article.
Alex Rider: The Graphic Novels
Following the success of the main Alex Rider series, which is still ongoing, the first six titles have graphic novel adaptations.
Alex Rider Non-Fiction Series
Anthony Horowitz has also written non-fiction companion books for this world which detail the gadgets Alex uses in the field, and offer a behind-the-scenes to his cases.
The Gadget (2005)
Alex Rider, Mission Files (2008)
Alex Rider Short Stories
Next, there are also a few short stories taking place within the world of Alex Rider and following his exploits or those of secondary characters.
Quite a Ride (2010)
Secret Weapon (2019) (Short Story Collection)
Alex Rider Undercover (2020)
Standalone Novels
While it is now out of print, The Sinister Secret of Frederick K. Bower, also published as Enter Frederick K. Bower, was Anthony Horowitz's debut. During the course of his career he was written many other standalones, including children's novels, novelizations, and thrillers. While some are now out of print, used copies are still available.
Pentagram Chronicles Series
The next series on our list of the Anthony Horowitz books in order is Pentagram Chronicles. This is a young adult fantasy series which centers around thirteen-year-old Martin. His new life with a foster mother on a farm in Yorkshire quickly becomes a nightmare when evil and threatening things begin happening.
Diamond Brothers Series
Tim Diamond is possibly the worst private detective in the world, just ask his much smarter thirteen-year-old brother Nick. Throughout the course of the Diamond Brothers series, the pair will find themselves in hot water and need to rely on one another to escape unscalded.
The below books can also be found in the bind-up editions of the series: The Diamond Brothers in… Two of Diamonds, The Diamond Brothers in… Three of Diamonds, and The Diamond Brothers in… Four of Diamonds.
Groosham Grange Series
This next series is a combination of fantasy and horror that is, once again, a young adult read. David Eliot has been sent to Groosham Grange by his parents, but he very quickly discovers that the school is a very odd place. New pupils must sign their names in blood, the French teacher disappears every full moon, and the assistant headmaster keeps something very chilling in his room.
Groosham Grange (1988)
Horrowitz Horror Short Books
Continuing with the horror genre are the Horrowitz Horror Short Books. These are young adult short story collections of macabre tales intending to send shivers up your spine.
Edge: Horowitz Graphic Horror
In addition to the short story collections above, Anthony Horowitz has also published two horror graphic novels.
The Hitchhiker (2010)
Killer Camera (2010)
Horrowitz Horror Shorts Series
This list of Horrowitz Horror Shorts features individual short stories, rather than collections like before. These are all short tales intending to scare and, again, aimed at young adult readers.
The Power of Five Series
This young adult fantasy series is also known as The Gatekeepers. It introduces Matt Freeman, who has always known he was different, but when he is sent to Yorkshire to live with a new foster family after getting into trouble with the police, things really come to a head. There is something seriously wrong with his new guardian, and the whole village, and Matt is on his own to try and fix things.
Horowitz describes The Power of Five as a series with the stakes of an epic high fantasy taking place in the modern world.
The Power of Five Graphic Novels
Similarly to other series by Anthony Horowitz, The Power of Five, or The Gatekeepers, also has graphic novel adaptations.
Raven's Gate (2010)
Evil Star (2014)
Nightrise (2014)
Legends Series
Next is another series of short story collections. Legends takes legendary myths and presents them for children. For example, King Arthur, The Minotaur, Hercules, and many more feature in this series.
Sherlock Holmes Contributions
While most of the books in Anthony Horowitz's bibliography are for children or young adults, he has also written contributions for famous estates such as Sir Arthur Conan Doyle with the Sherlock Holmes series. Horowitz's continuations of the original series bring Holmes and Watson back to the 1890s and in the thick of mystery.
The House of Silk (2011)
The Three Monarchs (2014) (Short Story)
Moriarty (2014)
James Bond Contributions
Anthony Horowitz has also been asked by the estate of Ian Fleming to continue his James Bond series. While many authors have done so since Fleming's death, Horowitz brought Bond back to the original era of Fleming's creation. Horowitz was also able to use never-before-published material from Fleming, which helps give his installments a seamless feel.
However, it is best to read Ian Fleming's original James Bond books in order before you read Horowitz's contributions.
Trigger Mortis (2015)
Forever and a Day (2018)
With a Mind to Kill (2022)
Susan Ryeland / Magpie Murders Series
This next series is Anthony Horowitz's take on a vintage crime novel, but with a modern twist. It features editor Susan Ryeland who has just received the latest manuscript from her author Alan Conway. But she has little idea it will change her life.
That's because hidden in the pages of the manuscript is another story. A tale written between the very words on the page, telling of real-life jealousy, greed, ruthless ambition, and murder.
The Magpie Murder (2016)
Moonflower Murders (2020)
Hawthorne and Horowitz Series
The next series on our list of the Anthony Horowitz books in order is quite unlike anything else. That is because Horowitz himself stars in it. At least, a fictionalized version of himself acts as an aid to private investigator Daniel Hawthorne in the way Watson helps Holmes, or Hastings helps Poirot.
These are mystery crime thrillers for adults and the next installment is scheduled for publication this fall.
Standalone Play
Anthony Horowitz has also written one standalone play.
A Handbag (2015)
Short Story Collections
While there have been many short story collections already in this list of the Anthony Horowitz books in order, there are a few more to include. During the course of his career Horowitz has published many collections.
Anthologies
Anthony Horowitz has also contributed to a few anthologies with short stories.
The Puffin Book of Horror Stories (1994) (Out of Print)
Midnight Feast (2007)
A Summary of Anthony Horowitz Books in Order
With so many books, short stories, and collections to his name, it can be difficult to know where to begin reading the Anthony Horowitz books in order. This summary section will take a closer look at just a few of his books.
Below you will find summaries for his The Power of Five young adult series, his classic James Bond continuations, and also his most recent Hawthorne and Horowitz books. With each series there may be minor spoilers for character and plot development as the series progress.
---
The Power of Five Series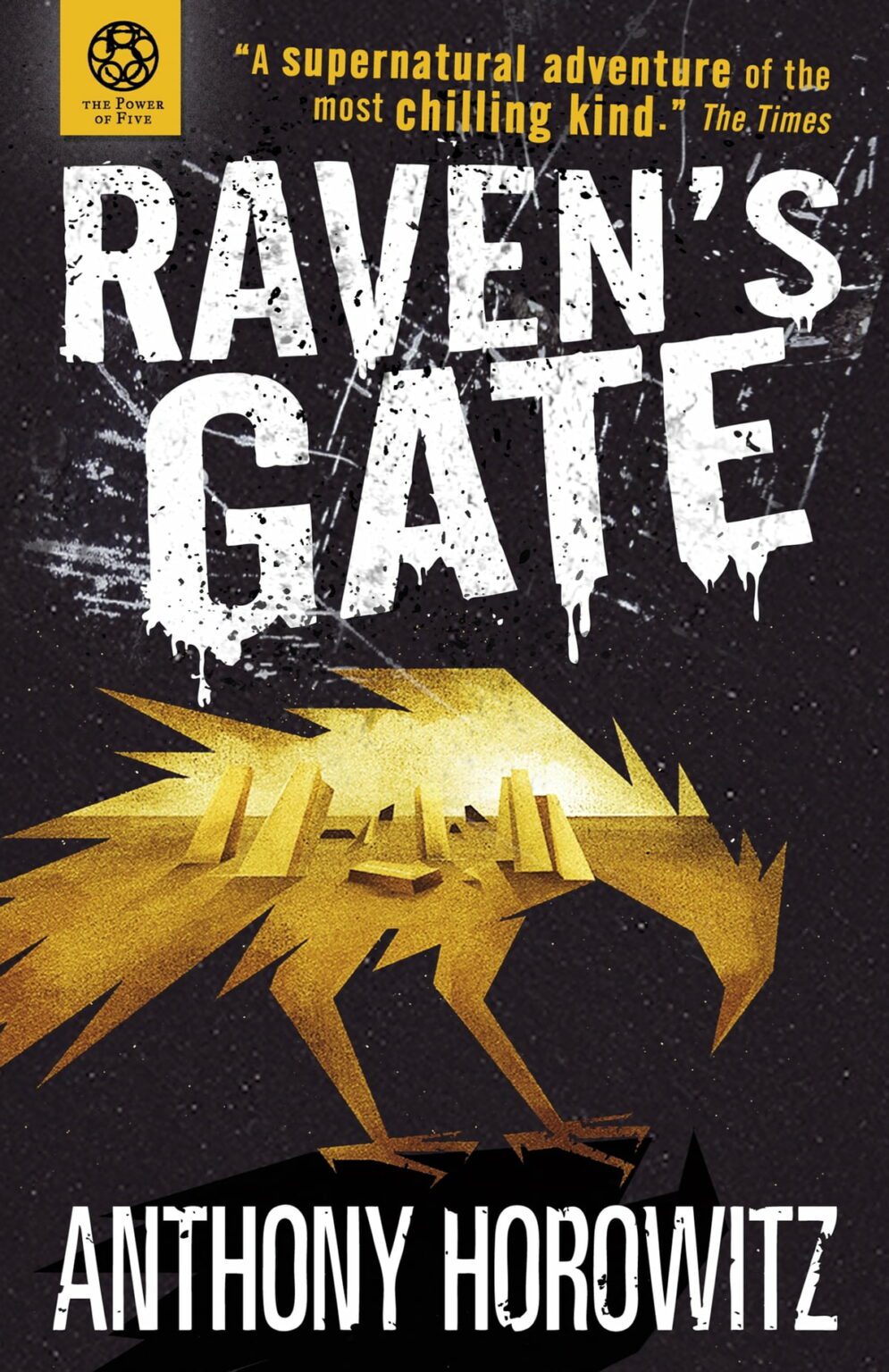 1. Raven's Gate
Matt has always known he has unusual powers. Raised in foster care, he is sent to Yorkshire on a rehabilitation programme, only to find himself in the midst of sinister goings-on.
Then Matt investigates and uncovers a terrible secret — eight guardians are protecting the world from the Old Ones, beings banished long ago by five children. But devil worshippers want to let the Old Ones back in…
---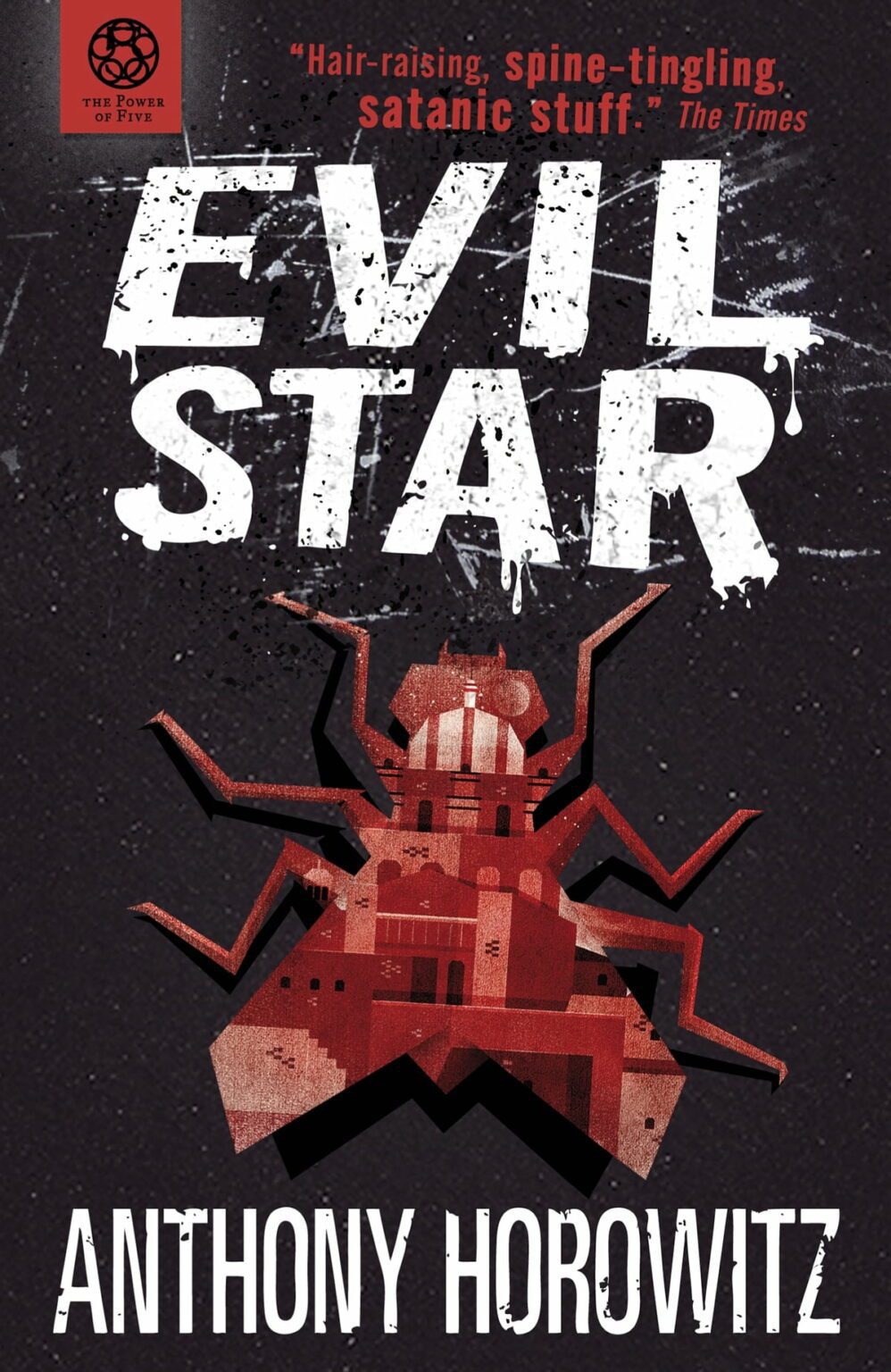 2. Evil Star
After his experiences at Raven's Gate, fourteen-year-old Matt Freeman thinks his days of battling evil are over. But he winds up in another horrifying adventure when he discovers a second gate exists.
So, Matt and his friend Richard travel to Peru and, assisted by a secret organization known as the Nexus, follow a series of clues to the gate's whereabouts. But there is a traitor in the Nexus…
Consequently, Richard is kidnapped and Matt only manages to escape with the help of Pablo, a local boy. The pair travel to the Nazca desert and then Matt realizes the horrifying truth.
The Nazca lines are the second gate — and it is about to open. But, this time, will he have the strength to prevent it?
---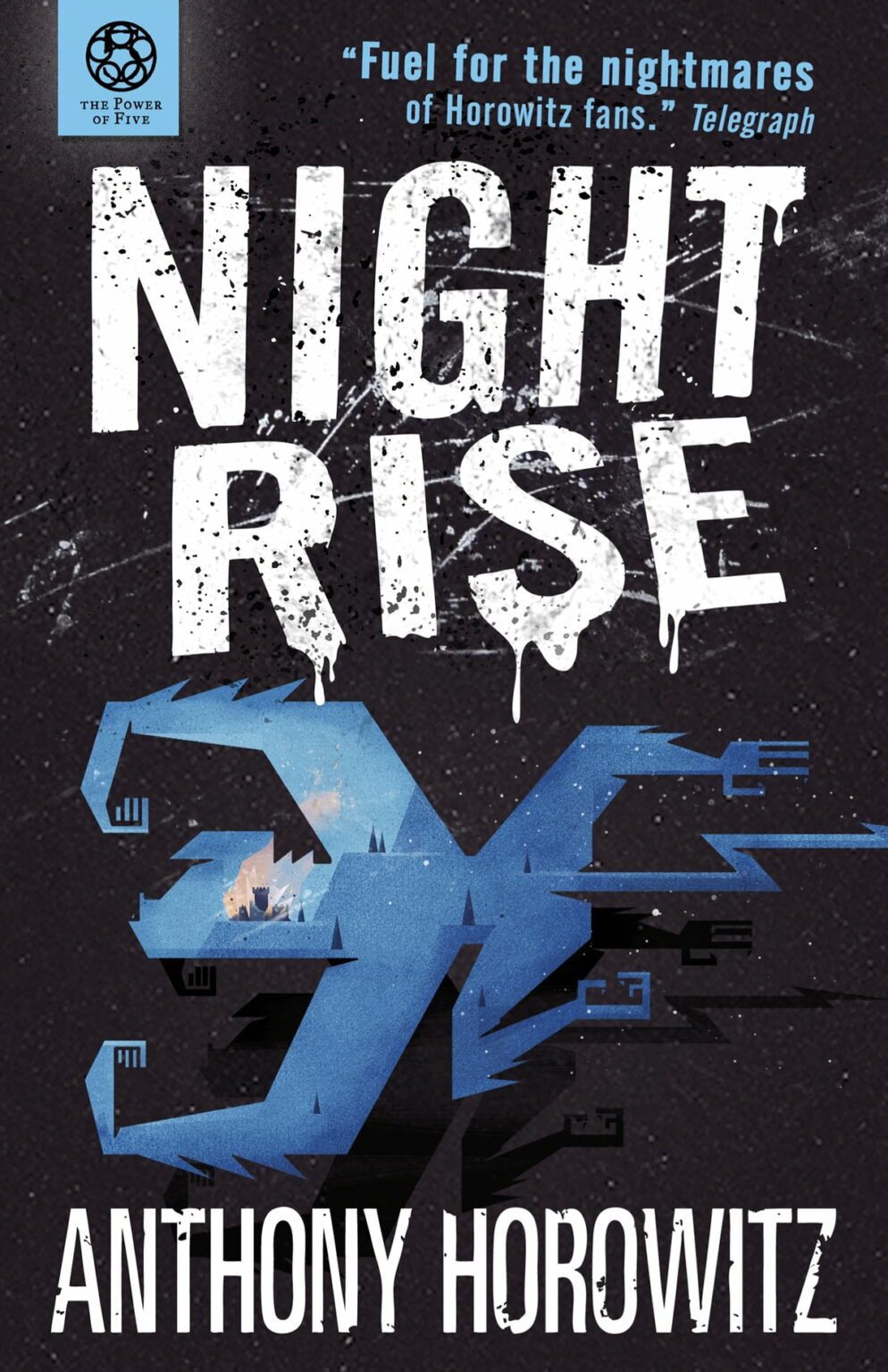 3. Nightrise
Nevada, USA. Fourteen-year-old twins Jamie and Scott Tyler are performing a mind-reading act in a dingy theatre. But when a sinister multinational corporation, Nightrise, kidnaps Scott, Jamie is left alone — and wanted for murder.
He becomes embroiled in a corrupt presidential campaign and breaks into the American prison system before being propelled ten thousand years into the past, where he encounters the other Gatekeepers and witnesses the creation of Raven's Gate — and the first fateful battle against the Old Ones.
---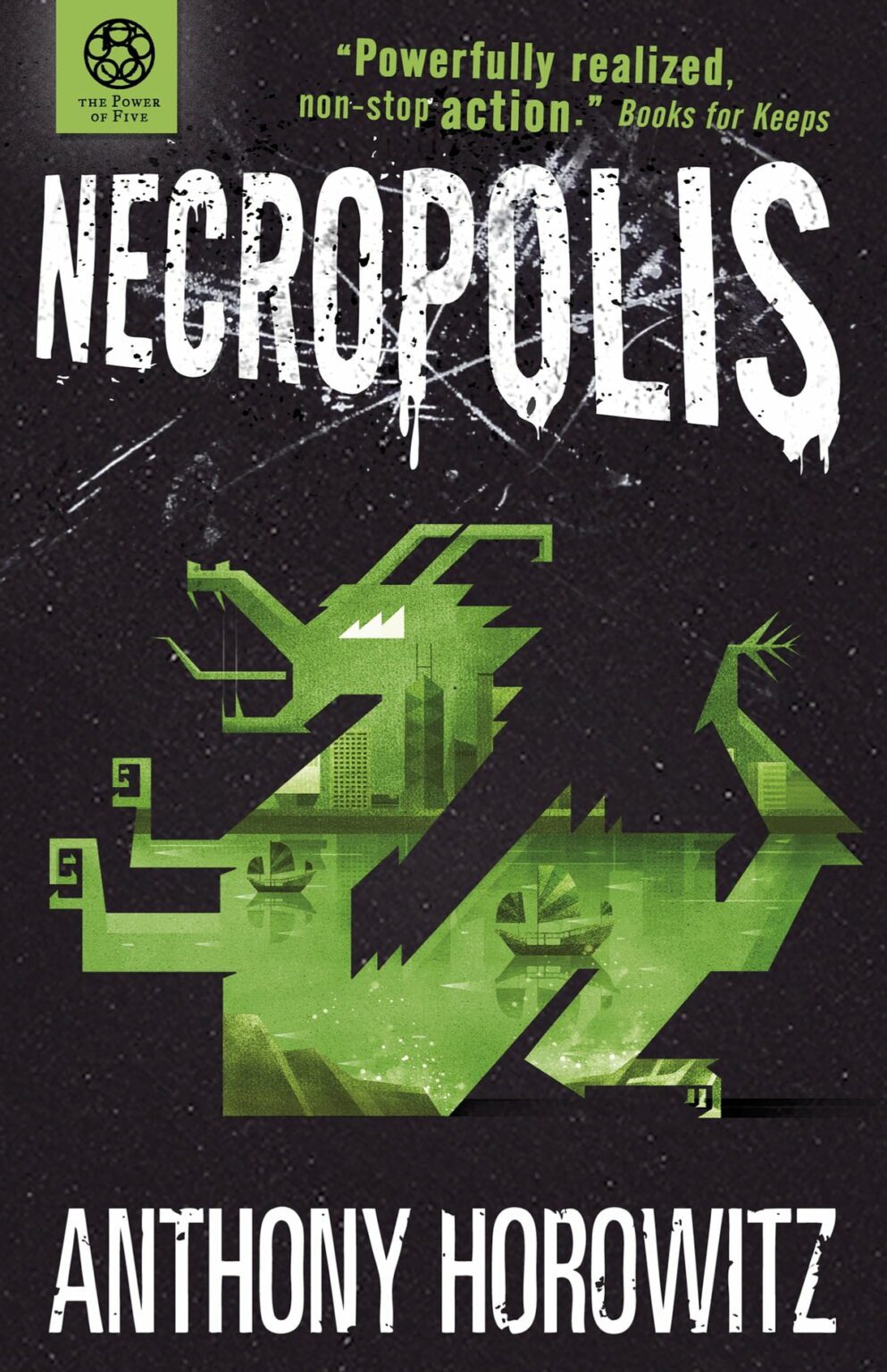 4. Necropolis
Evil is loose in the world and only five children — with special powers — can save it.
Matt and the three others desperately need to find Scar, the final gatekeeper, who has been trapped in Hong Kong, where puddles of water turn into puddles of blood, where ghosts, demons, and hideous creatures stalk the streets. Matt has no choice but to follow her.
Now, both imprisoned, their only hope of survival is to reach a secret door in the Man Ho temple. But even if Scar can find her psychic power, it may already be too late.
---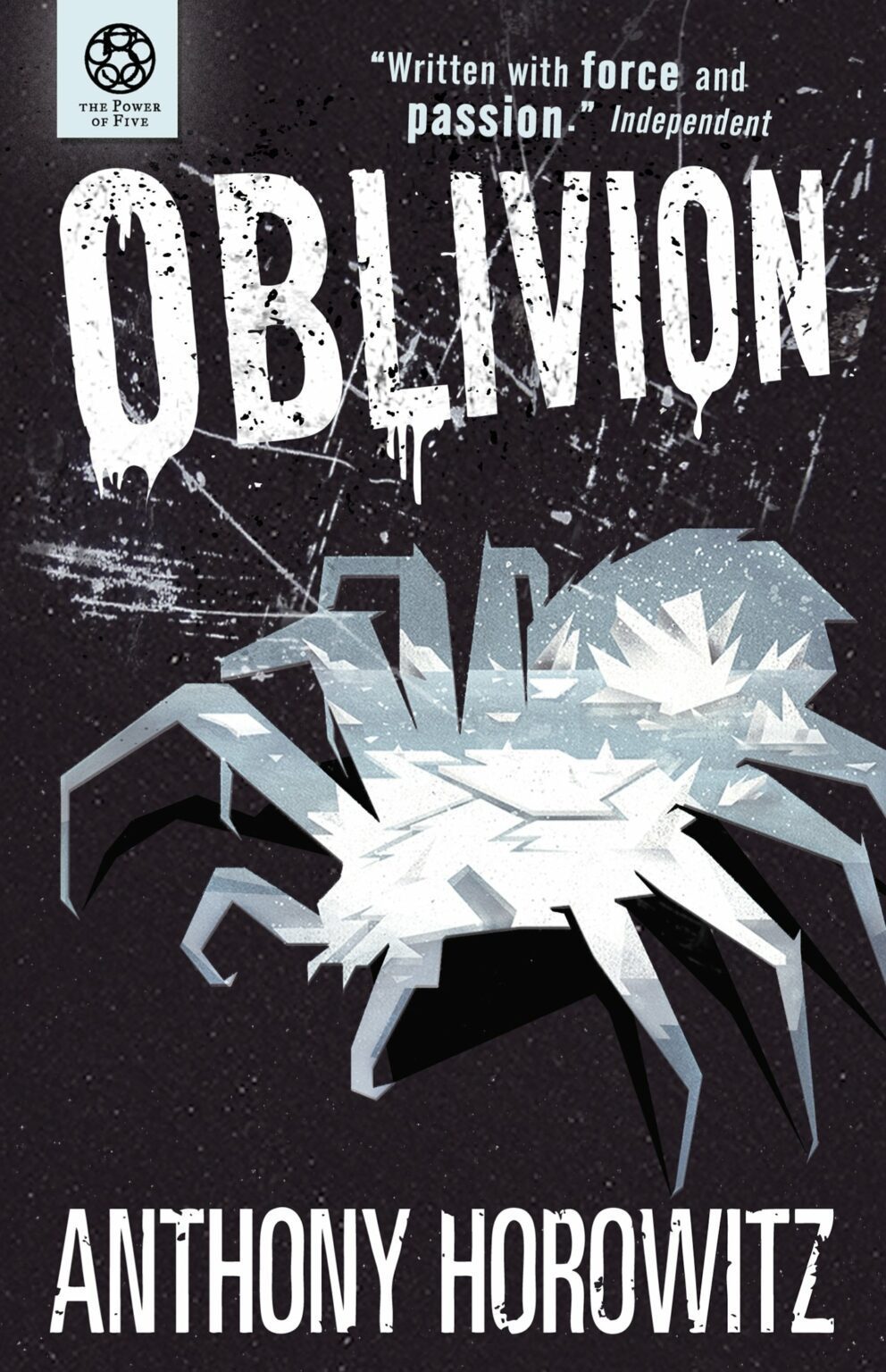 5. Oblivion
Having escaped from Hong Kong, the five gatekeepers — Matt, Pedro, Scott, Jamie and Scarlett — are lost in a hostile and dangerous world.
As they struggle to re-group and plan their next move, the malevolent King of the Old Ones gathers his forces in Oblivion: A desolate landscape where the last survivors of humanity must fight the ultimate battle.
---
James Bond Contributions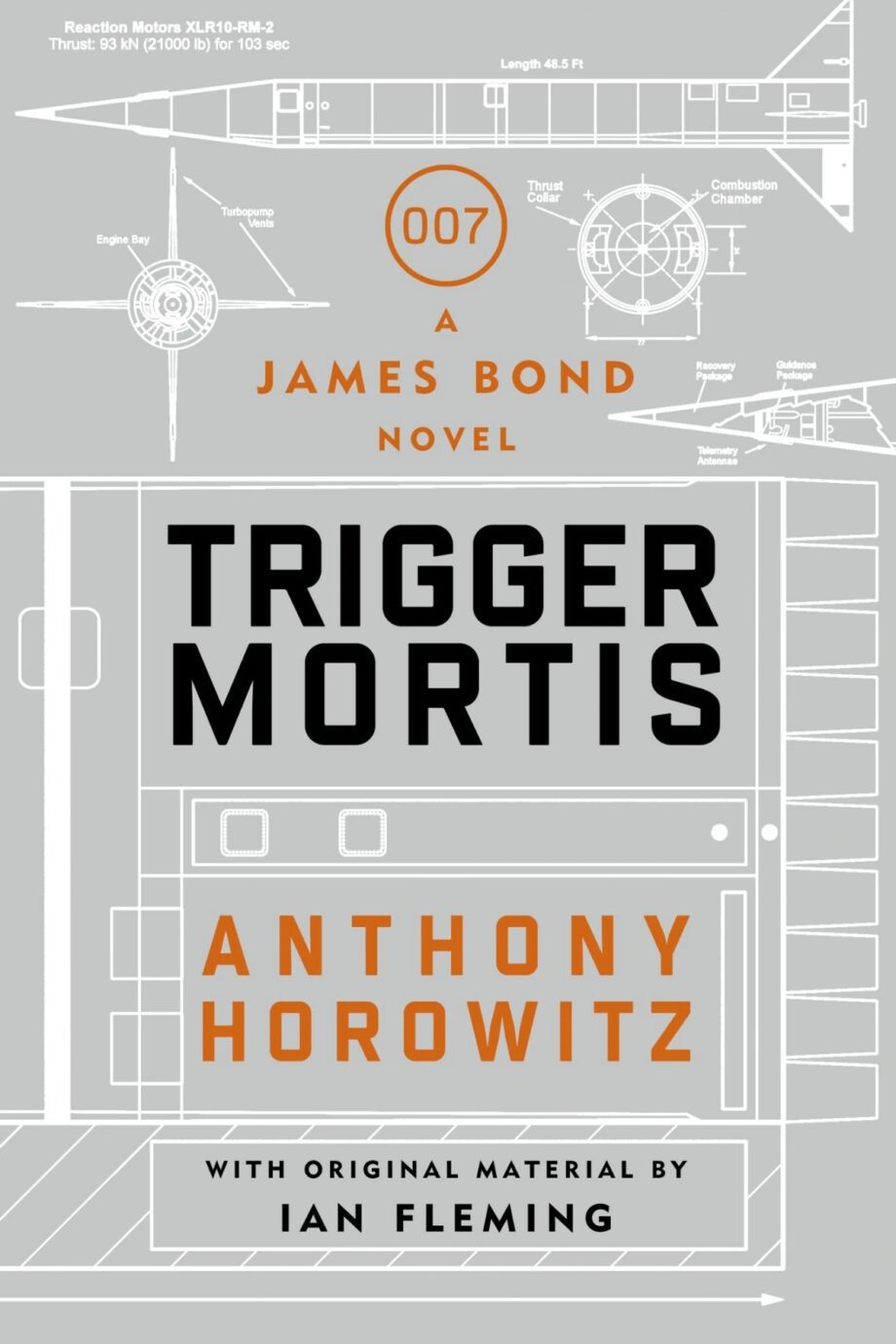 1. Trigger Mortis
The world's most famous spy, James Bond, has just returned victorious from his showdown with Auric Goldfinger in Fort Knox. By his side is the glamorous and streetwise Pussy Galore, who played no small part in his success. As they settle down in London, the odds of Galore taming the debonair bachelor seem slim — but she herself is a creature not so easily caught.
Meanwhile, the struggle for superiority between the Soviet Union and the West is escalating. In an attempt to demonstrate Soviet strength, SMERSH plans to sabotage an international Grand Prix in the hot zone of West Germany.
At the Nürburgring Racing Circuit, Bond must play a high-speed game of cat and mouse to stop them, but when he observes a secretive meeting between SMERSH's driver and a notorious Korean millionaire, it becomes clear that this is just the infamous organization's opening move.
An orphan of the Korean War, he has a personal reason for wanting to bring America to its knees. He's helping SMERSH decisively end the white-hot space race — but how? With the help of an American female agent, Bond uncovers a plan that leads first to Florida and then to New York City, where a heart-stopping face-off will determine the fate of the West.
---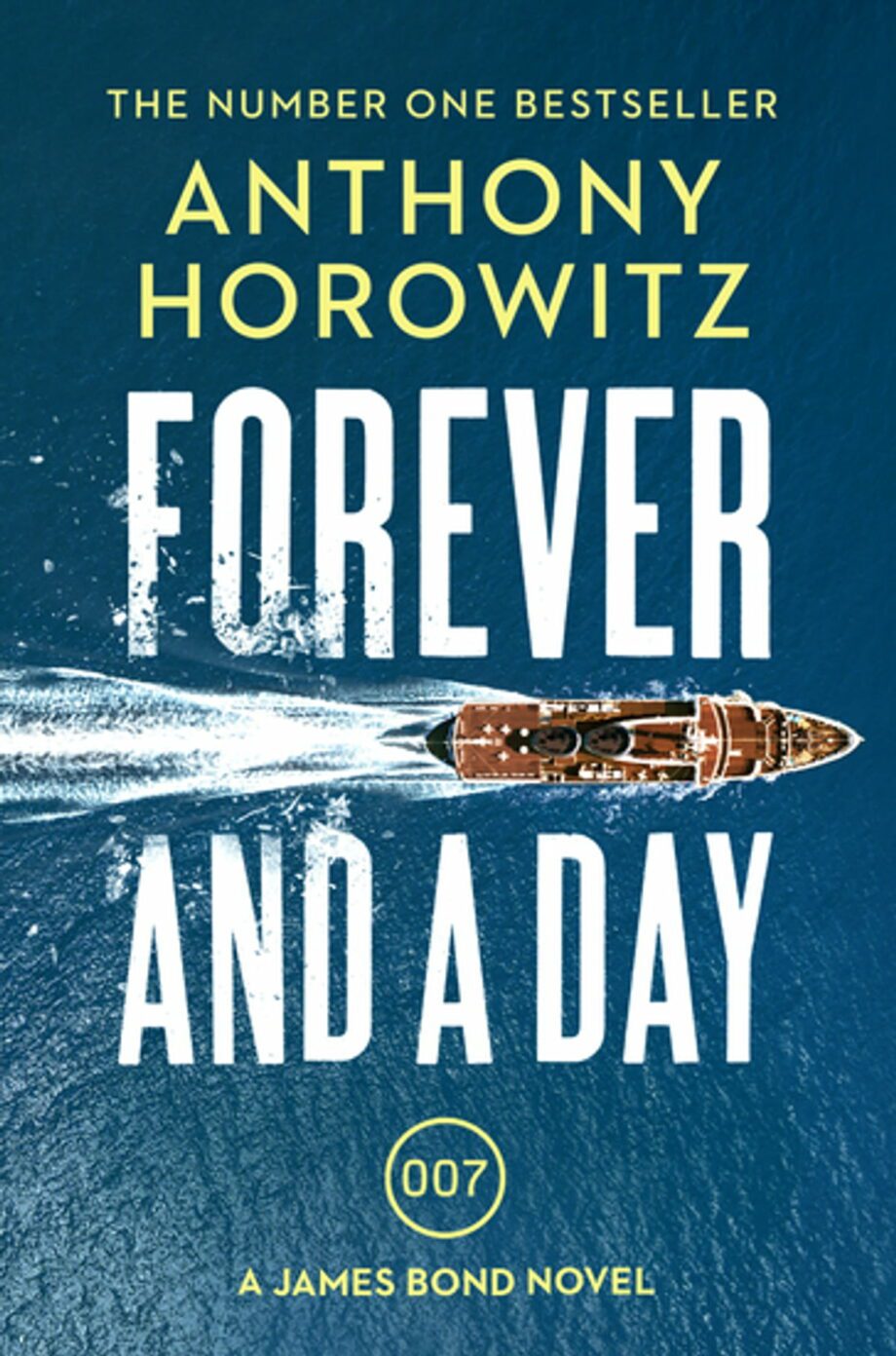 2. Forever and a Day
This is a prequel to Ian Fleming's first James Bond novel: Casino Royale.
It begins with a British agent floating in the waters of the French Riviera, murdered by an unknown hand.
Determined to uncover the truth, James Bond enters a world of fast cars, grand casinos, and luxury yachts. But beneath the glamour, he soon encounters a dangerous network of organised crime.
It's time for Bond to earn his licence to kill. He must find those responsible and unravel their devastating plan — before he becomes their next victim…
---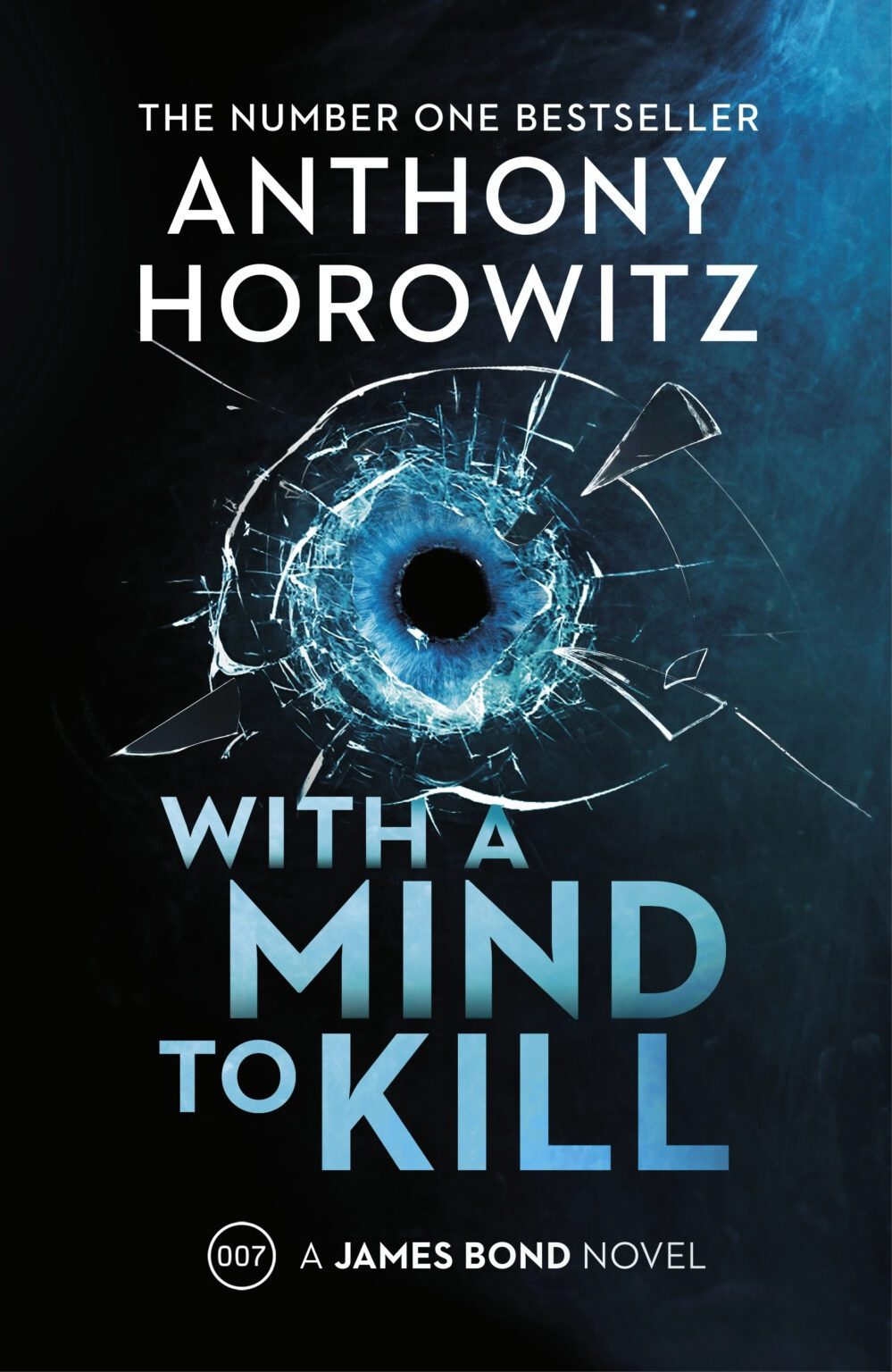 3. With a Mind to Kill
It is M's funeral. Only one man is missing from the graveside: The traitor who pulled the trigger and who is now in custody, accused of M's murder — James Bond.
Meanwhile, behind the Iron Curtain, a group of former SMERSH agents want to use the British spy in an operation that will change the balance of world power. Bond is smuggled into the lion's den — but whose orders is he following, and will he obey them when the moment of truth arrives?
In a mission where treachery is all around and one false move means death, Bond must grapple with the darkest questions about himself. But not even he knows what has happened to the man he used to be.
---
Hawthorne and Horowitz Series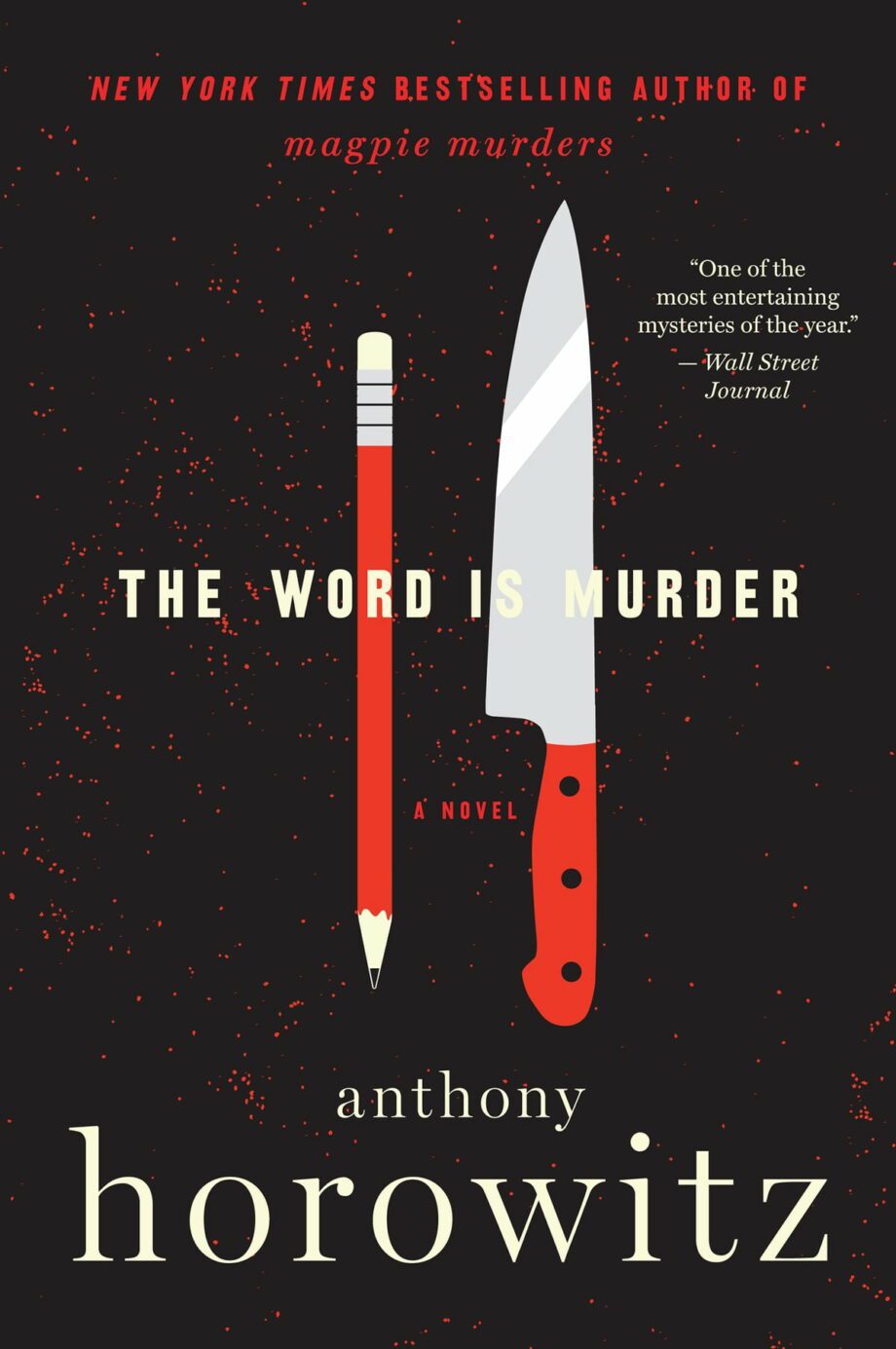 1. The Word is Murder
It's been two years since Injustice aired and Detective Daniel Hawthorne needs cash. Having gotten himself fired from his job at the Metropolitan police, Hawthorne decides to approach Anthony Horowitz. He's investigating a bizarre and complex murder and he wants Anthony to write a book about it, a bestselling book of course, with a 50/50 split.
But the only catch is they need to solve the crime.
However, award-winning crime writer Anthony Horowitz has never been busier in his life. He's working on Foyle's War and writing his first Sherlock Holmes novel. He has a life of his own and doesn't really want to be involved with a man he finds challenging to say the least.
And yet he finds himself fascinated by the case and the downright difficult detective with the brilliant, analytical mind. Would it be really such a crazy idea for Anthony to become the Watson to his Holmes or the Hastings to his Poirot?
Should he stick to writing about murder, or should he help investigate?
---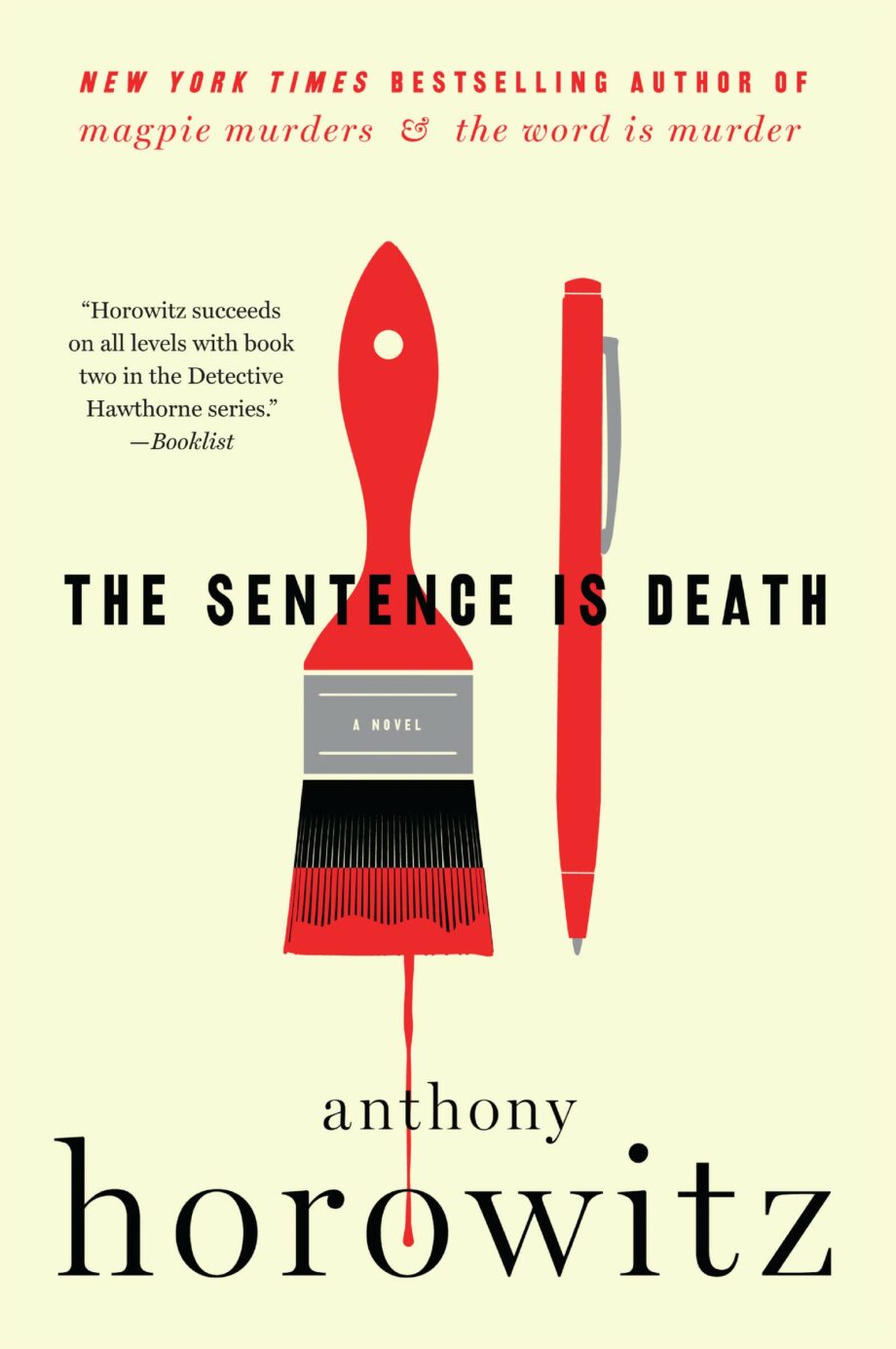 2. The Sentence is Death
Richard Pryce is an elegant, smooth-tongued lawyer who has made a fortune out of celebrity divorces — and a lot of enemies in the process. Unmarried himself, he lives in a handsome bachelor pad on the edge of Hampstead Heath.
Or rather he used to…
When he is found murdered, the police confront the most baffling of mysteries: Who was the visitor who came to Pryce's house moments before he died, arriving while he was still talking on the phone?
"You shouldn't be here. It's too late…" were Pryce's last recorded words, but what exactly do they mean?
Why does his killer paint a three-digit number on the wall before leaving the crime scene? And why exactly was he bludgeoned to death with a bottle of wine — a 1982 Chateau Lafite worth £3,000 — when he didn't drink alcohol?
The police are forced to hand the case to Private Investigator Daniel Hawthorne, who takes it on with characteristic relish.
But Hawthorne himself has secrets to hide and as our reluctant narrator becomes ever more embroiled in the case, he realises that these are secrets that need to be exposed — even if it puts his own life in danger…
---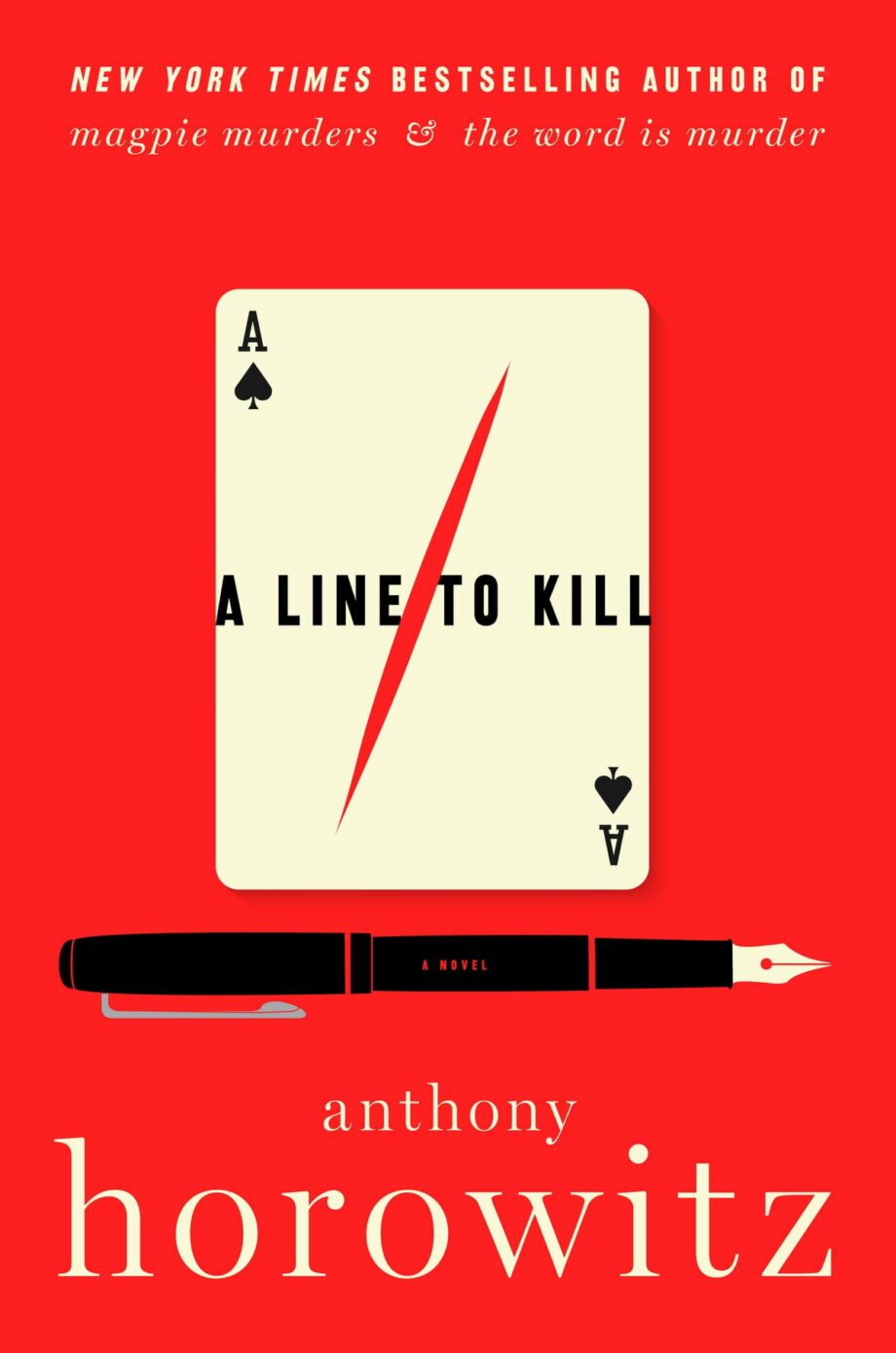 3. A Line to Kill
There has never been a murder on Alderney.
It's a tiny island, just three miles long and a mile and a half wide. It is the perfect location for a brand new literary festival. Private Investigator Daniel Hawthorne has been invited to talk about his new book and the writer, Anthony Horowitz, travels with him.
Very soon they discover that not all is as it should be. That's because Alderney is in turmoil over a planned power line that will cut through it, desecrating a war cemetery and turning neighbour against neighbour.
Furthermore, the visiting authors — including a blind medium, a French performance poet, and a celebrity chef — seem to be harbouring any number of unpleasant secrets.
When the festival's wealthy sponsor is found brutally killed, Alderney goes into lockdown and Hawthorne knows that he doesn't have to look too far for suspects.
There's no escape, the killer is still on the island, and there's about to be a second death…
---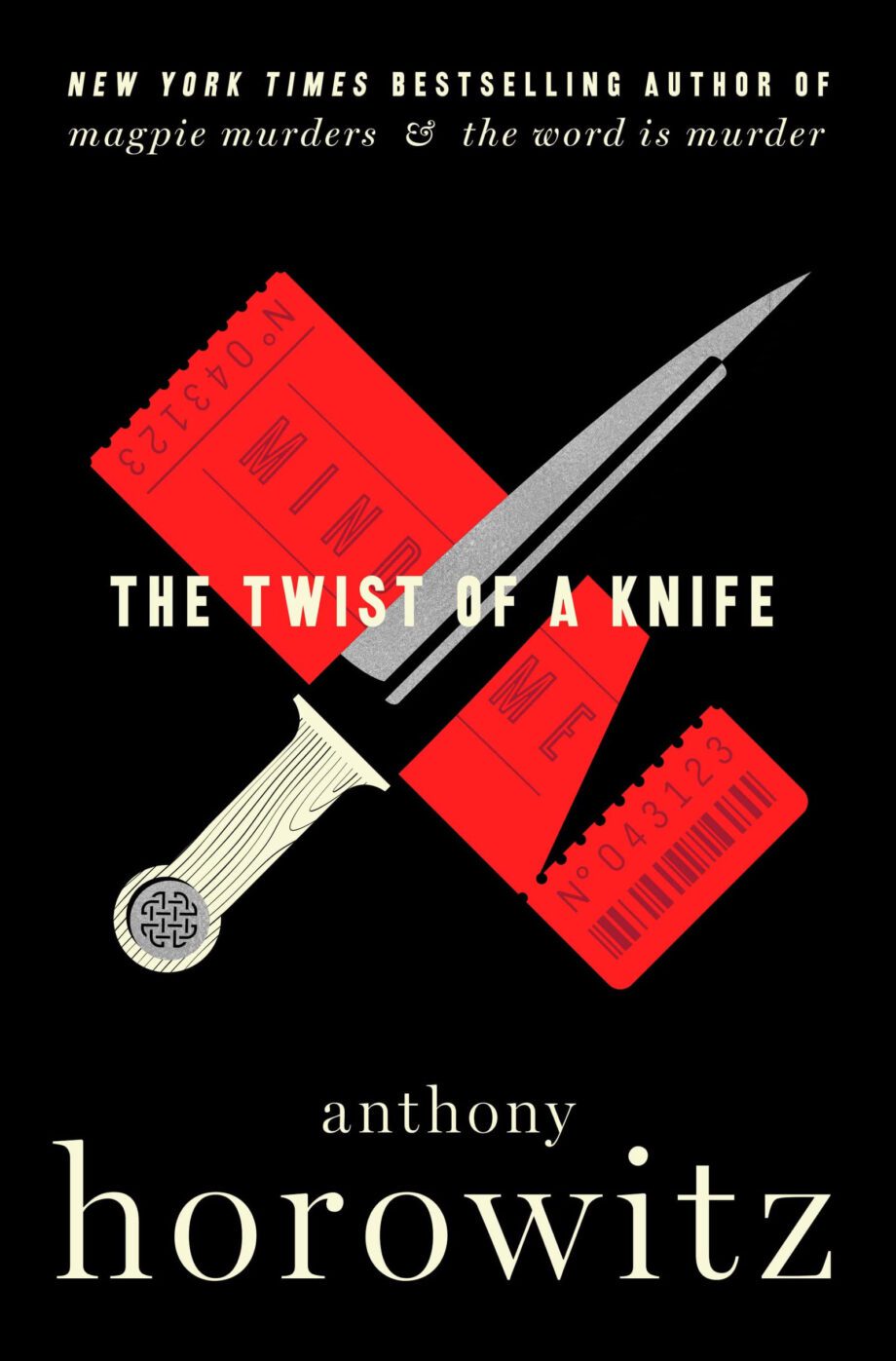 4. The Twist of a Knife
"I've written three books and our deal is over."
That's what reluctant author Anthony Horowitz tells ex-detective Daniel Hawthorne in an awkward meeting. But the truth is that Anthony has got other things on his mind.
His new play, a thriller called "Mindgame," is about to open at the famous Vaudeville theatre in Shoreditch. Not surprisingly, Hawthorne declines a ticket to the opening night.
But the play is not enjoyed by the critics. In particular, Sunday Times critic Harriet Throsby gives it a savage review, focusing particularly on the writing. Then, the next day, Throsby is stabbed in the heart with an ornamental dagger which, it turns out, belongs to Anthony, and which has his fingerprints all over it.
Subsequently, Anthony is arrested by an old enemy…Detective Inspector Cara Grunshaw. She's still smarting from her failure to solve the case described in the second Hawthorne adventure: The Sentence is Death. She blames Anthony for her failure, and now she's out for revenge.
Thrown into prison and brutally interrogated, Anthony is the prime suspect in Throsby's murder. Then, as a second theatre critic is found to have died in mysterious circumstances, the net closes in. Ever more desperate, he realizes that only one man can help him.
But will Hawthorne take the call?
The anticipated release of The Twist of a Knife is November 15, 2022.
---
Final thoughts on Anthony Horowitz books in order
Anthony Horowitz has written in a variety of genres from children's books to middle grade to adult, and from mysteries to fantasy to horror. Therefore, if you choose to pursue reading the Anthony Horowitz books in order, there will be a wide variety of books to enjoy.
Looking for more books in order?
Check out this list of James Patterson books in order.