The adventures of secret service agent 007 are legendary. He has appeared in countless iterations across the decades. Reading the James Bond books in order will reveal to you each imagining of the spy, from the original mind of Ian Fleming to the most recent version by Anthony Horowitz.
Each author who has picked up the mantle of James Bond has lent something unique to the franchise. However, each book retains the taut, tense, and effortlessly stylish atmosphere of the first book.
Bond is admired for his lavish, elegant lifestyle and one-liners — who hasn't uttered the line, "Shaken, not stirred" or "The name is Bond. James Bond." at least once? The series is also enticing with Bond's globe-trotting pursuits.
Keep reading to find out more about all the James Bond books in order.
Who is Ian Fleming?
There is an adage to write what you know, and Ian Fleming certainly did this when he created the character of James Bond. The character has become bigger than Fleming ever anticipated, and the iconic spy certainly shares a few traits with the author.
Ian Fleming was born in London in 1908 and has been described as the black sheep of his family. He attended Eton College but did not graduate from there due to his rebellious behaviour. After working as a journalist and a banker, Fleming was chosen to be the assistant to the Director of Naval Intelligence in 1939 with the threat of war looming.
His title, that of Lieutenant in the Special Branch of the Royal Naval Volunteer Reserve, is a rank he would later give to James Bond. As well, Fleming's boss, John Godfrey, is thought to be the model for the Bond character M, the head of MI6 and James Bond's superior.
While Fleming had previously written, it was during wartime that he decided he would set out to write the spy story to end all spy stories. He pulled much inspiration for his iconic spy novels from his role and experience during the war, as well as from his lavish tastes.
Fleming built a home in Jamaica which he called Goldeneye and it was there that James Bond was created. He named the character after the author of a book which he called his Jamaican bible: A Field Guide to the Birds of the West Indies. Until his death in 1964, Fleming spent two months every year in Jamaica and that is where he wrote his James Bond adventures.
About the James Bond Series
In total, Ian Fleming wrote 12 James Bond novels and nine short stories. Following his death, the torch has been passed to several different authors penning more than an additional 40 novels.
Kingsley Amis was the first author to write a James Bond novel following Fleming's death and his addition follows the chronology set up by Fleming.
Next, John Gardner wrote the subsequent 14 novels and two novelizations of James Bond movies, but he didn't pick up the torch until the 1980s. Consequently, his interpretation of the character is a bit different from the original as it also brings Bond that era. Gardner also wrote novelizations of Bond films.
Then, in the 1990s and early 2000s, Raymond Benson brought his spin to the character. He wrote novels, short stories, and novelizations. Benson kept Bond in a modern setting, but harkened back to Ian Fleming's flair of writing with his mix of short stories and longer works.
There was then a period where many different authors wrote for the estate and broke with the continuity throughout the series up to this point. This period began with Sebastian Faulks contribution of Devil May Care in 2008. The six most recent books by Faulks, Jeffrey Deaver, William Boyd, and Anthony Horowitz take place in a variety of eras.
Horowitz has written the latest three books and is set to continue on with the series. His Bond books harken back to Fleming's by being set in the 1950s.
James Bond Books in Order
#1 Original James Bond Books by Ian Fleming in Publication Order
If you are looking to read the James Bond books in order for the very first time, you should absolutely begin with the original books by Ian Fleming and read those books in publication order.
According to Ian Fleming Publications, this is the recommending reading order. Most important is to begin with Casino Royale. This is because it will give readers a sense of the author, the character, and the setting of mid-century Britain.
However, there is also the recommendation to read The Spy Who Loved Me out of order, as it disrupts the flow of Thunderball, On Her Majesty's Secret Service, and the subsequent books. This is because it shifts from Bond's perspective to the point-of-view of a femme fatale: Vivienne Michel.
Another recommendation from Ian Fleming Publications is that the short story collections can be read whenever you wish after you read the original first 12 books. That is because the short stories are not necessary reading material to understand the canon.
#2 Original James Bond Books by Ian Fleming in Chronological Order
There is a second way to read the James Bond books in order, although, this is not the recommended reading order if you haven't read the books before. However, that reading order is by following the chronological timeline, which is contested.
Again, this reading order begins with Casino Royale, which is the best place to begin the series, and this list uses the chronological order put forth by John Griswold.
Continuation of James Bond Series
Following Ian Fleming's death in 1964, the James Bond series was continued by his estate through different authors. As previously mentioned, each author brought something a little bit different to the series. Some continued in the same vein as Fleming, while others brought the iconic character into a new era for a new audience.
The chronology per author is important if you are looking to read the James Bond books in order; however, as with many spy thrillers, each book does focus on one particular mission.
James Bond Movie Novelizations
In addition to the books which inspired movies, there have also been several novelizations of the James Bond movies.
Young Bond Series
Another continuation of the James Bond books in order by the estate is the reimagining of the character for a younger audience. This young adult series was written first by Charlie Higson, then continued more recently by Steve Cole.
The Moneypenny Diaries
There is also another spin-off series set within this world which was written long after Ian Fleming's death. That is The Moneypenny Diaries series, which was written by Kate Westbrook. It is from the perspective of Miss Jane Moneypenny, who is the personal secretary to James Bond's boss, Secret Service Chief M, and also Bond's colleague and confidante.
A Summary of James Bond Books in Order
While there are more than 60 books which feature the life and exploits of James Bond in some capacity, you're starting point should be with the original Ian Fleming novels. While parts of these books read as a true product of its time in the 1950s and 1960s, this is the origin to 007.
Therefore, below are summaries to the original twelve books and two short story collections so you can add them to your reading list.
---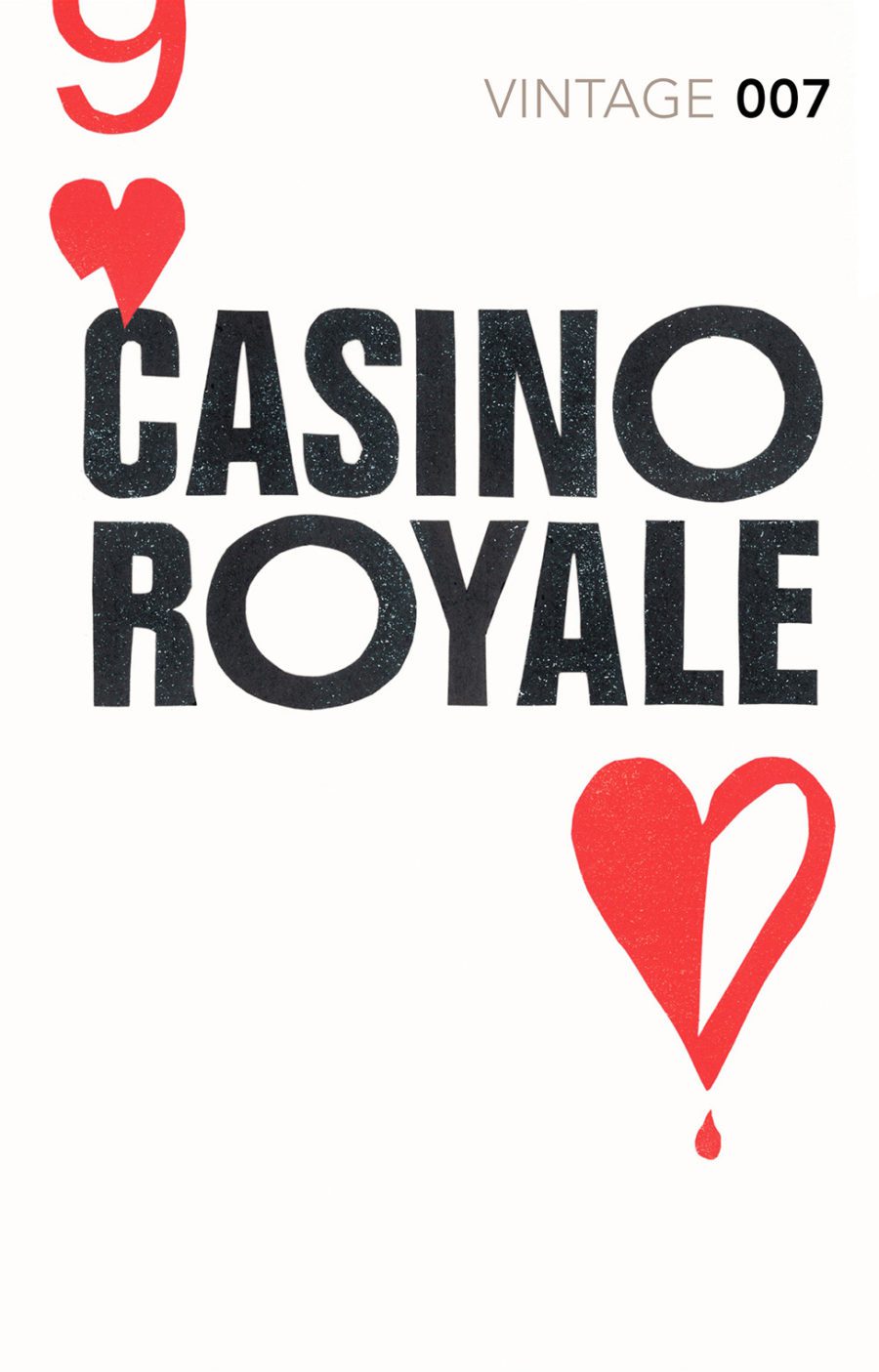 1. Casino Royale
British Secret Service agent James Bond, a.k.a. 007, is sent to a French casino in Royale-les-Eaux. His mission? Bankrupt a ruthless Russian agent who's been on a bad luck streak at the baccarat table.
One of SMERSH's most deadly operatives has been a prime target of the British Secret Service for years. He is known only as "Le Chiffre." If Bond can wipe out his bankroll, Le Chiffre will likely be "retired" by his paymasters in Moscow.
But what if the cards won't cooperate? After a brutal night at the gaming tables, Bond soon finds himself dodging would-be assassins, fighting off nightmarish torturers, and going all-in to save the life of his beautiful female counterpart, Vesper Lynd.
---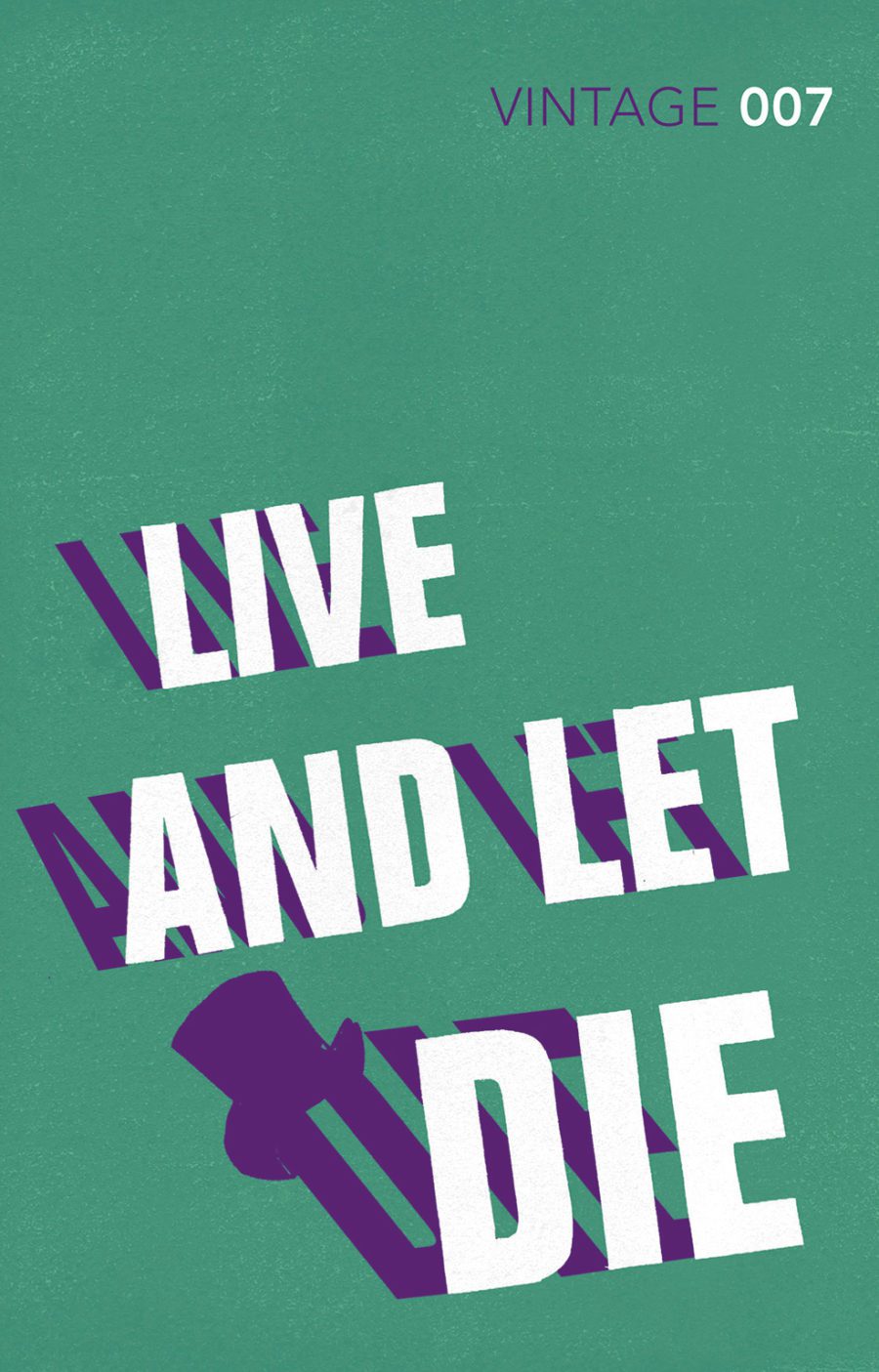 2. Live and Let Die
James Bond is not a superstitious man, but it's hard not to feel unnerved in the presence of Mr. Big. A ruthless Harlem gangster who uses voodoo to control his criminal empire, he's also one of SMERSH's top American operatives.
Mr. Big has been smuggling British pirate treasure to New York from a remote Jamaican island. Then funnelling the proceeds to Moscow. With help from Solitaire, Mr. Big's beautiful and enigmatic Creole fortune-teller, and his old friend Felix Leiter, 007 must locate the crime lord's hideout, sabotage his operation, and reclaim the pirate hoard for England.
---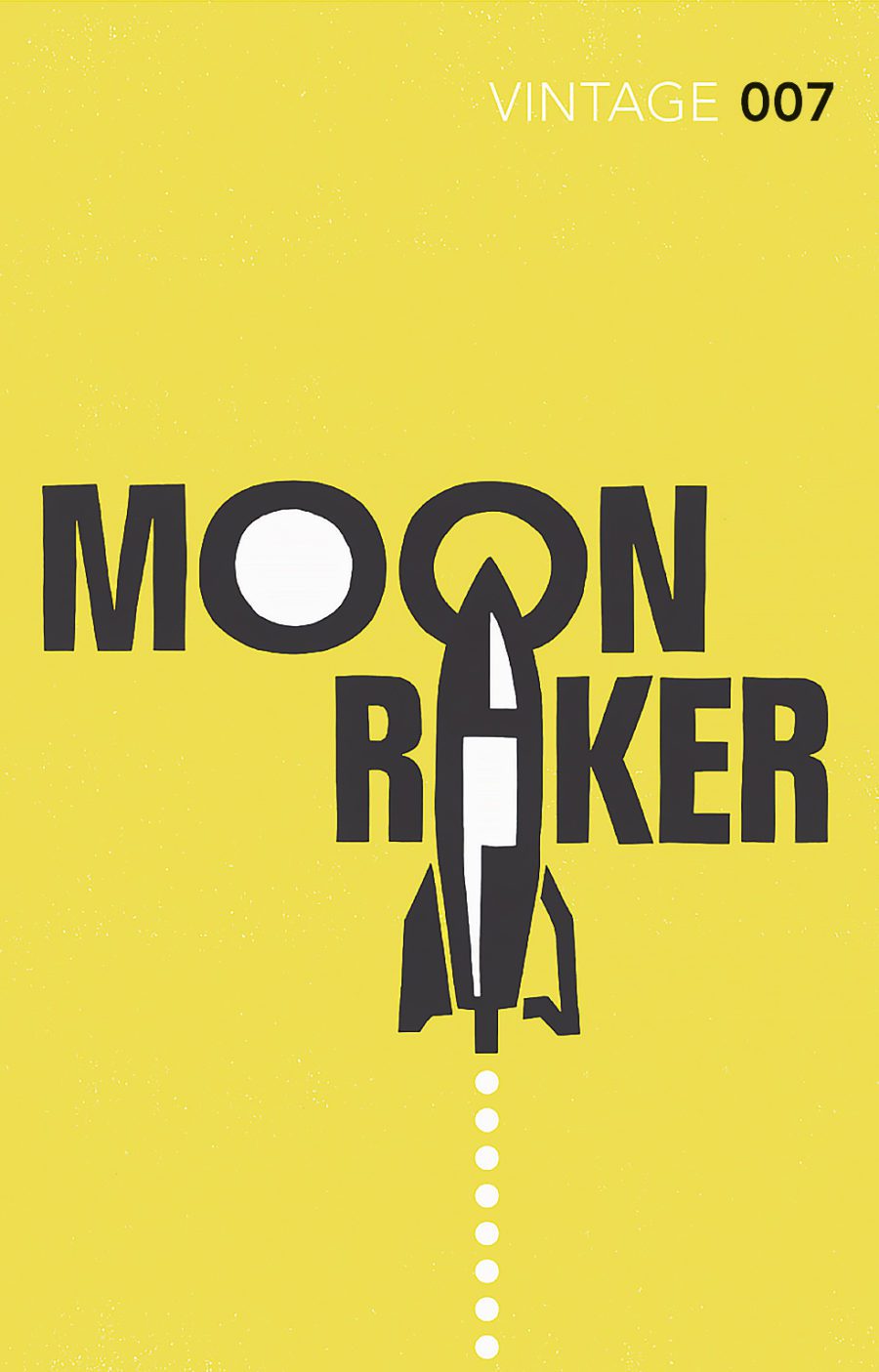 3. Moonraker
Sir Hugo Drax should be above reproach. He is a super patriot and a war veteran who's bankrolling Britain's top-secret Moonraker rocket program. But there's more to this enigmatic millionaire than he lets on.
When M suspects Drax of cheating at cards in an exclusive gentleman's club, he sends Bond in to investigate. But exposing the deception only enrages Drax — and now 007 must outwit an angry man with a nuclear warhead.
The mysterious death of the head of security at Drax's missile base gives Bond the perfect opportunity to go undercover to find out the secret agenda of the supposed British war hero. With the help of another agent, the lustrous Gala Brand, 007 learns the truth about Drax's battle scars, his wartime allegiances, and his murderous plans for the deployment of Moonraker.
---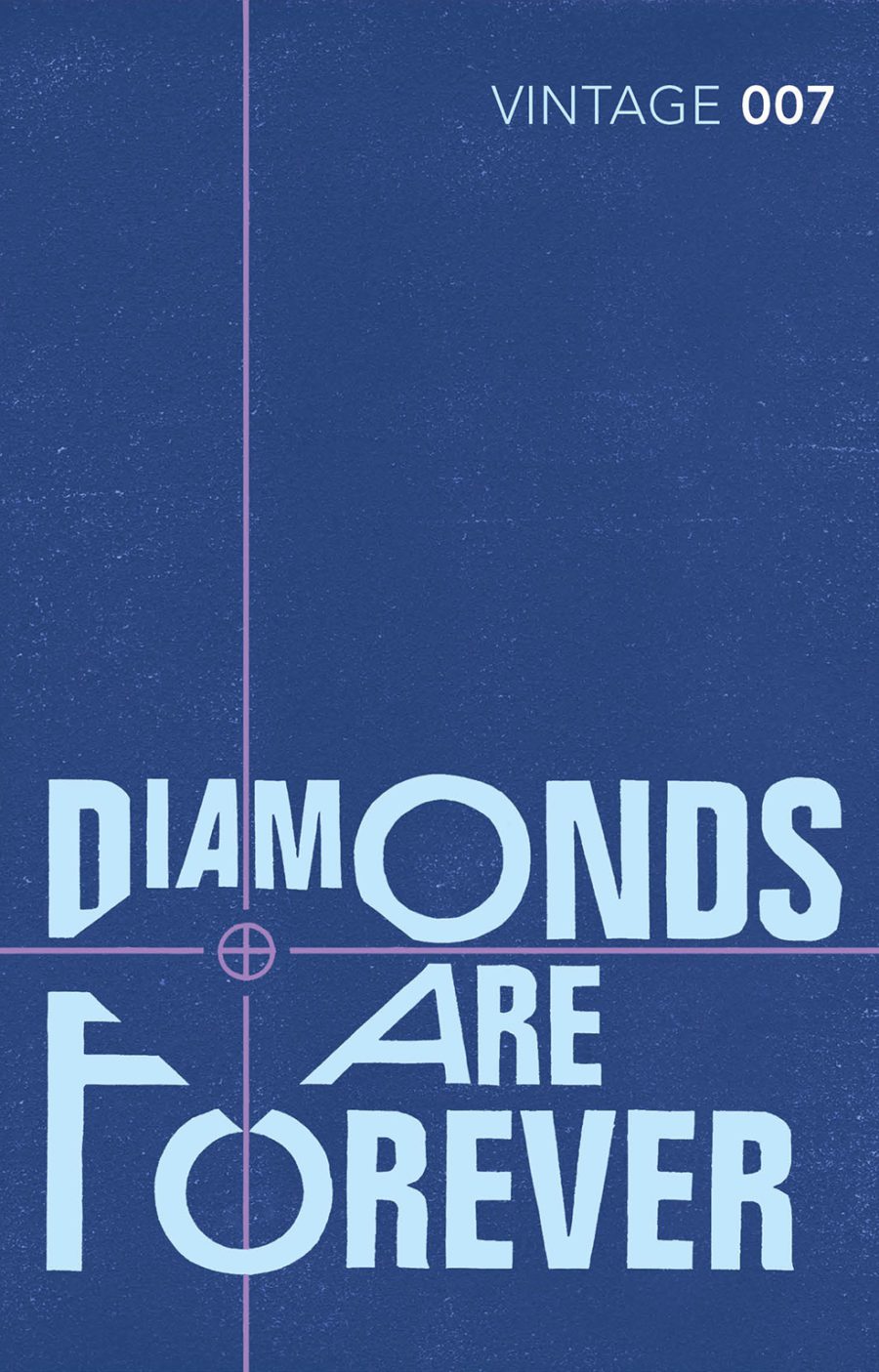 4. Diamonds Are Forever
An international diamond-smuggling pipeline has opened up and the British Treasury wants to know who's controlling it.
Impersonating a captured courier named Peter Franks, Bond infiltrates the criminal ring. There he finds an unlikely ally in Tiffany Case, a gorgeous American with a dark past.
As the ring's stateside go-between, she may be just another link in the chain, but Tiffany is also Bond's best shot at finding the elusive figure at the head of the operation. A syndicate boss known only by the initials "ABC."
But if Bond's cover gets blown, he'll find that the only thing harder than a diamond is surviving the payback of a pair of murderous henchmen.
---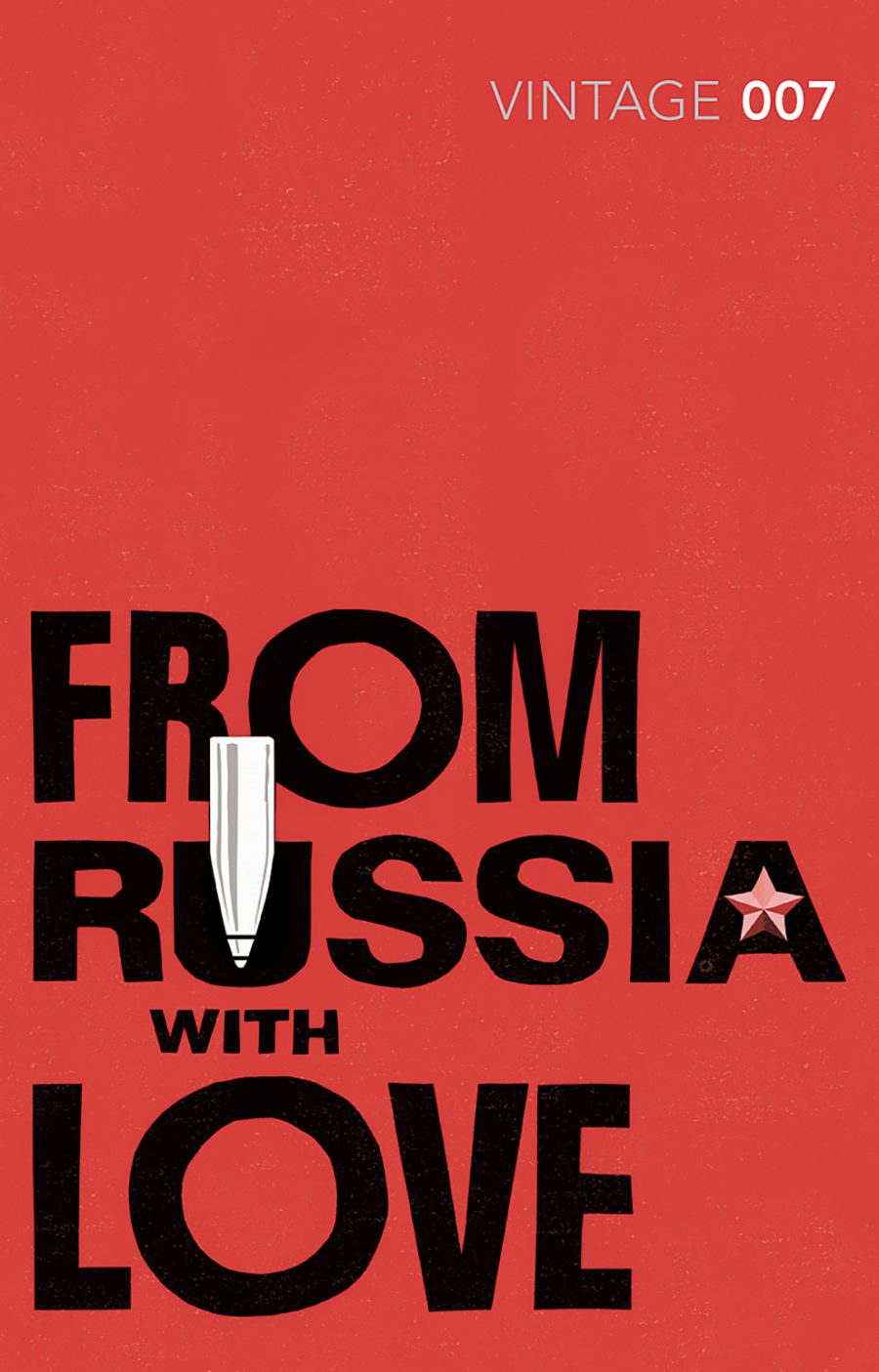 5. From Russia, with Love
SMERSH stands for "Death to Spies" and there's no secret agent they'd like to disgrace and destroy more than 007, James Bond. But ensnaring the British Secret Service's most lethal operative will require a lure so tempting even he can't resist. Enter Tatiana Romanova, a ravishing Russian spy whose "defection" springs a trap designed with clockwork precision.
Her mission: Seduce Bond, then flee to the West on the Orient Express. Waiting in the shadows are two villains. Red Grant, SMERSH's deadliest assassin, and the sinister operations chief Rosa Klebb — five feet four inches of pure killing power.
---
6. Doctor No
Dispatched by M to investigate the mysterious disappearance of MI6's Jamaica station chief, Bond was expecting a holiday in the sun. But when he discovers a deadly centipede placed in his hotel room, the vacation is over.
On this island, all suspicious activity leads inexorably to Dr. Julius No, a reclusive megalomaniac with steel pincers for hands. To find out what the good doctor is hiding, 007 must enlist the aid of local fisherman Quarrel and alluring beachcomber Honeychile Rider.
Together they will combat a local legend the natives call "the Dragon," before Bond alone must face the most punishing test of all: An obstacle course — designed by the sadistic Dr. No himself — that measures the limits of the human body's capacity for agony.
---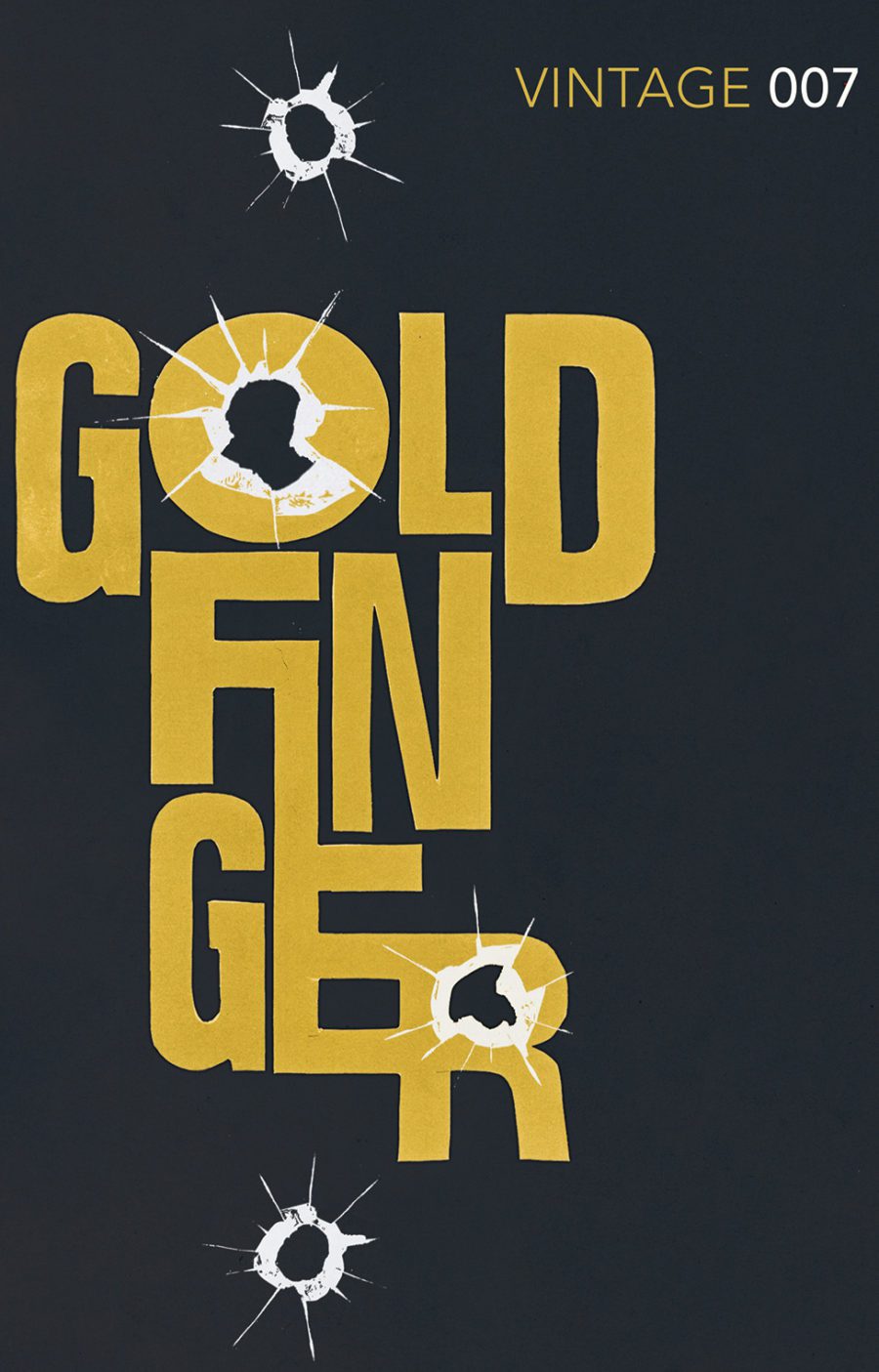 7. Goldfinger
Auric Goldfinger is the richest man in England — though his wealth can't be found in banks. He's been hoarding vast stockpiles of his namesake metal, and it's attracted the suspicion of 007's superiors at MI6.
Sent to investigate, Bond uncovers an ingenious gold-smuggling scheme, as well as Goldfinger's most daring caper yet. Operation Grand Slam, a gold heist so audacious it could bring down the world economy and put the fate of the West in the hands of SMERSH.
To stop Goldfinger, Bond will have to survive a showdown with the sinister millionaire's henchman. Oddjob is a tenacious karate master who can kill with one well-aimed toss of his razor-rimmed bowler hat.
---
8. For Your Eyes Only
This is a collection of five stories that sends 007 to Bermuda, Berlin, and beyond, and places him in the dangerous company of adversaries of all varieties.
"From a View to a Kill" whisks Bond to the French countryside where he must go undercover to expose a deadly secret-intelligence plot. In "For Your Eyes Only," 007 is absorbed into a private vendetta of M's, blurring the lines between the personal and professional.
In "Quantum of Solace," Bond attends a dinner party in the Bahamas and learns how passion can soon twist into cruelty, while "Risico" forces the secret agent to fight for the lesser of two evils in a smuggling war set amid the Mediterranean.
Finally, "The Hildebrand Rarity" lands 007 in an old-fashioned murder mystery at sea, where even he has a secret to keep.
---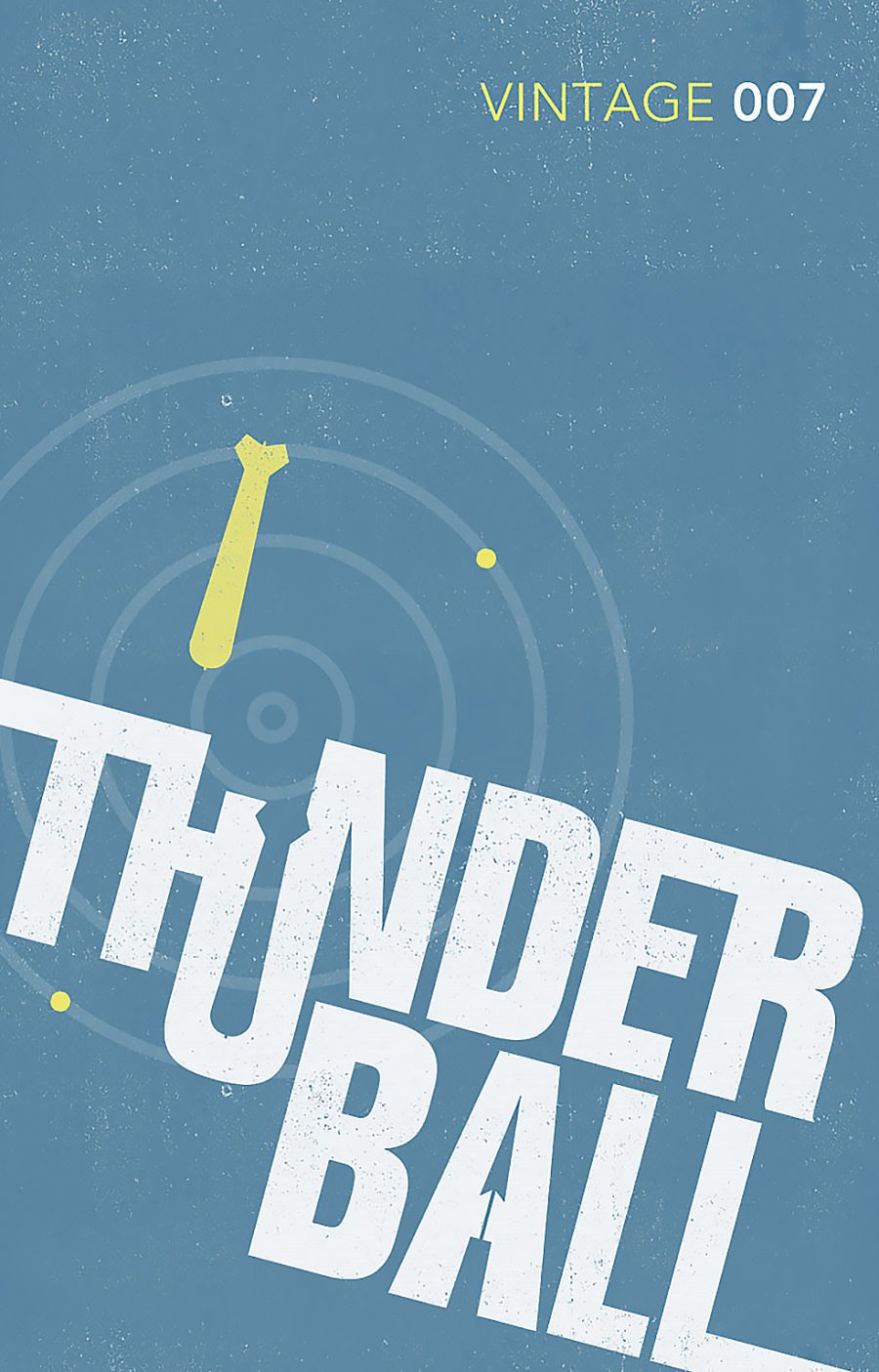 9. Thunderball
Upon M's insistence, James Bond takes a two-week respite in a secluded natural health spa. But amid the bland teas, tasteless yogurts, and the spine stretcher the guests lovingly call "The Rack," Bond stumbles onto the trail of a lethal man with ties to a new secret organisation called SPECTRE.
When SPECTRE hijacks two A-bombs, a frantic global search for the weapons ensues, and M's hunch that the plane containing the bombs will make a clean drop into the ocean sends Bond to the Bahamas to investigate.
On the island paradise, 007 finds a wealthy pleasure seeker's treasure hunt and meets Domino Vitali, the gorgeous mistress to Emilio Largo, otherwise known as SPECTRE's Number 1. But as powerful as Number 1 is, he works for someone else: Ernst Stavro Blofeld, a peculiar man with a deadly creative mind.
---
10. The Spy Who Loved Me
Set apart from the other books in the series, The Spy Who Loved Me is told from the perspective of a femme fatale in the making — a victim of circumstance with a wounded heart.
Vivienne Michel, precocious French Canadian raised in the United Kingdom, seems a foreigner in every land. With only a supercharged Vespa and a handful of American dollars, she travels down winding roads into the pine forests of the Adirondacks. After stopping at the Dreamy Pines Motor Court and being coerced into caretaking at the vacant motel for the night, Viv opens the door to two armed mobsters and realises being a woman alone is no easy task.
But when a third stranger shows — a confident Englishman with a keen sense for sizing things up — the tables are turned.
Still reeling in the wake of Operation Thunderball, Bond has planned for his jaunt through the Adirondacks to be a period of rest before his return to Europe. But that all changes when his tire goes flat in front of a certain motel…
---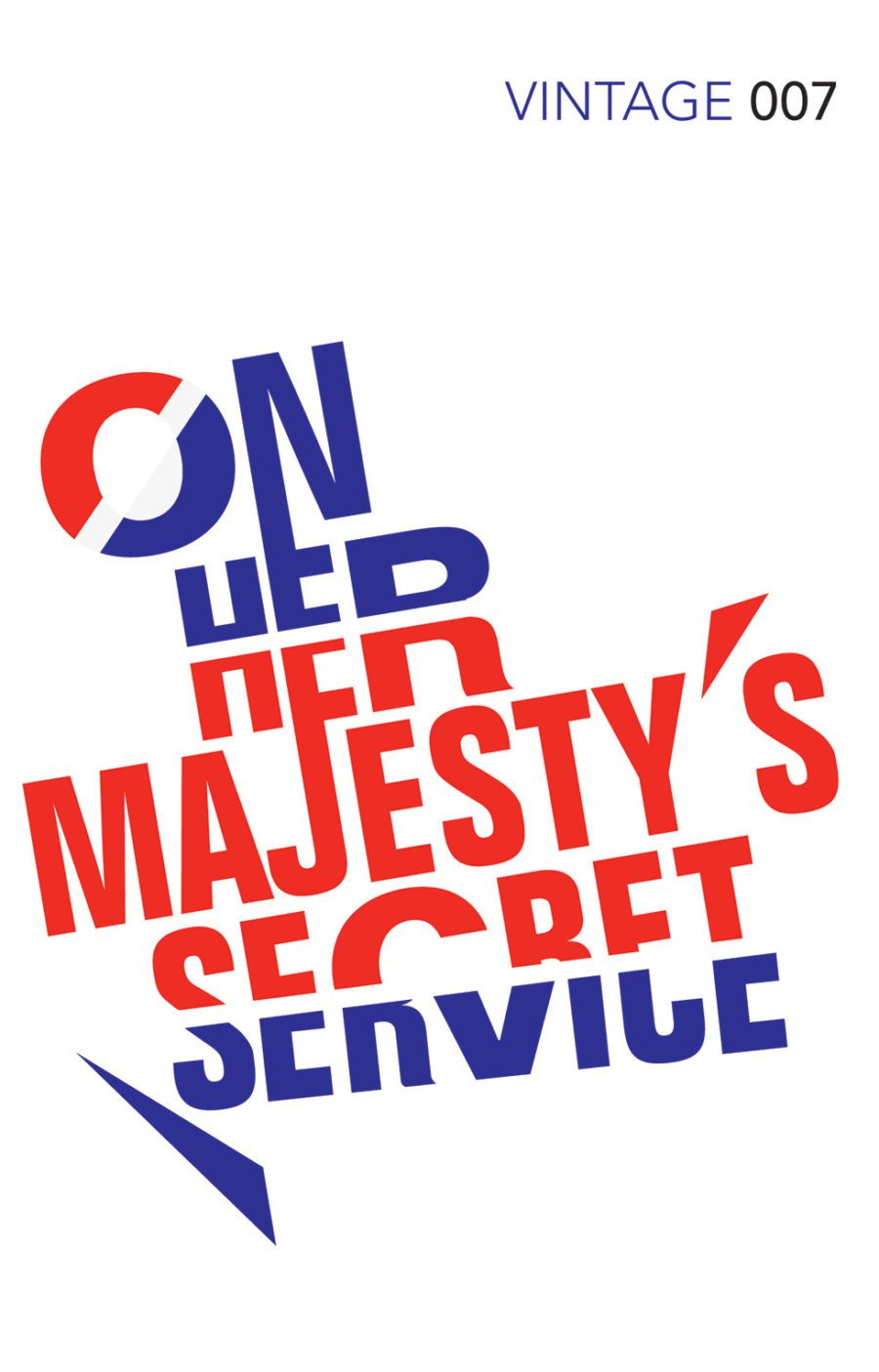 11. On Her Majesty's Secret Service
In the aftermath of Operation Thunderball, Ernst Stavro Blofeld's trail has gone cold — and so has 007's love for his job. The only thing that can rekindle his passion is Contessa Teresa "Tracy" di Vicenzo, a troubled young woman who shares his taste for fast cars and danger.
She's the daughter of a powerful crime boss, and he thinks Bond's hand in marriage may be the solution to all her problems. Bond's not ready to settle down — yet — but if Tracy's father can lead him to Blofeld, he'll consider it.
After tracking the SPECTRE chief to a stronghold in the Swiss Alps, Bond uncovers the details of Blofeld's latest plot: A biological warfare scheme more audacious than anything the fiend has tried before. Now Bond must save the world once again — and survive Blofeld's last, very personal, act of vengeance.
---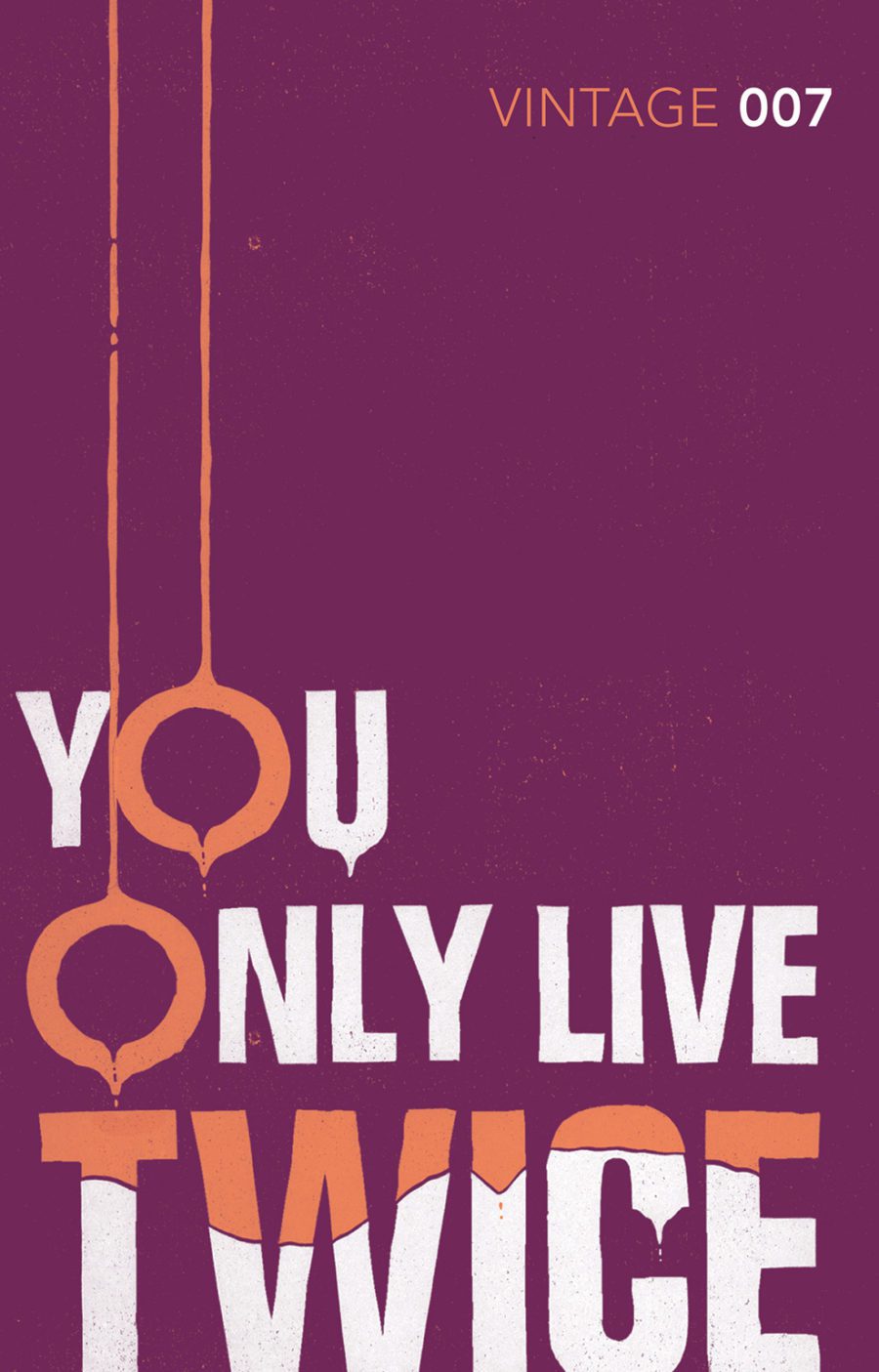 12. You Only Live Twice
The tragic end to James Bond's last mission — courtesy of Ernst Stavro Blofeld — has left 007 a broken man and of little use to the British Secret Service.
At his wit's end, M decides that the only way to snap his best agent out of his torpor is to send him on an impossible diplomatic mission to Japan. Bond's contact there is the formidable Japanese spymaster Tiger Tanaka, who agrees to do business with the West if Bond will assassinate one of his enemies: A mysterious Swiss botanist named Dr. Guntram Shatterhand.
However, Shatterhand is not who he seems. And his impregnable fortress — known to the locals as the "Castle of Death" — is a gauntlet of traps no gaijin has ever penetrated.
But through rigorous ninja training, and with some help from the beautiful and able Kissy Suzuki, Bond manages to gain access to Shatterhand's lair. Inside lurks certain doom at the hands of 007's bitterest foe — or a final chance to exact ultimate vengeance.
---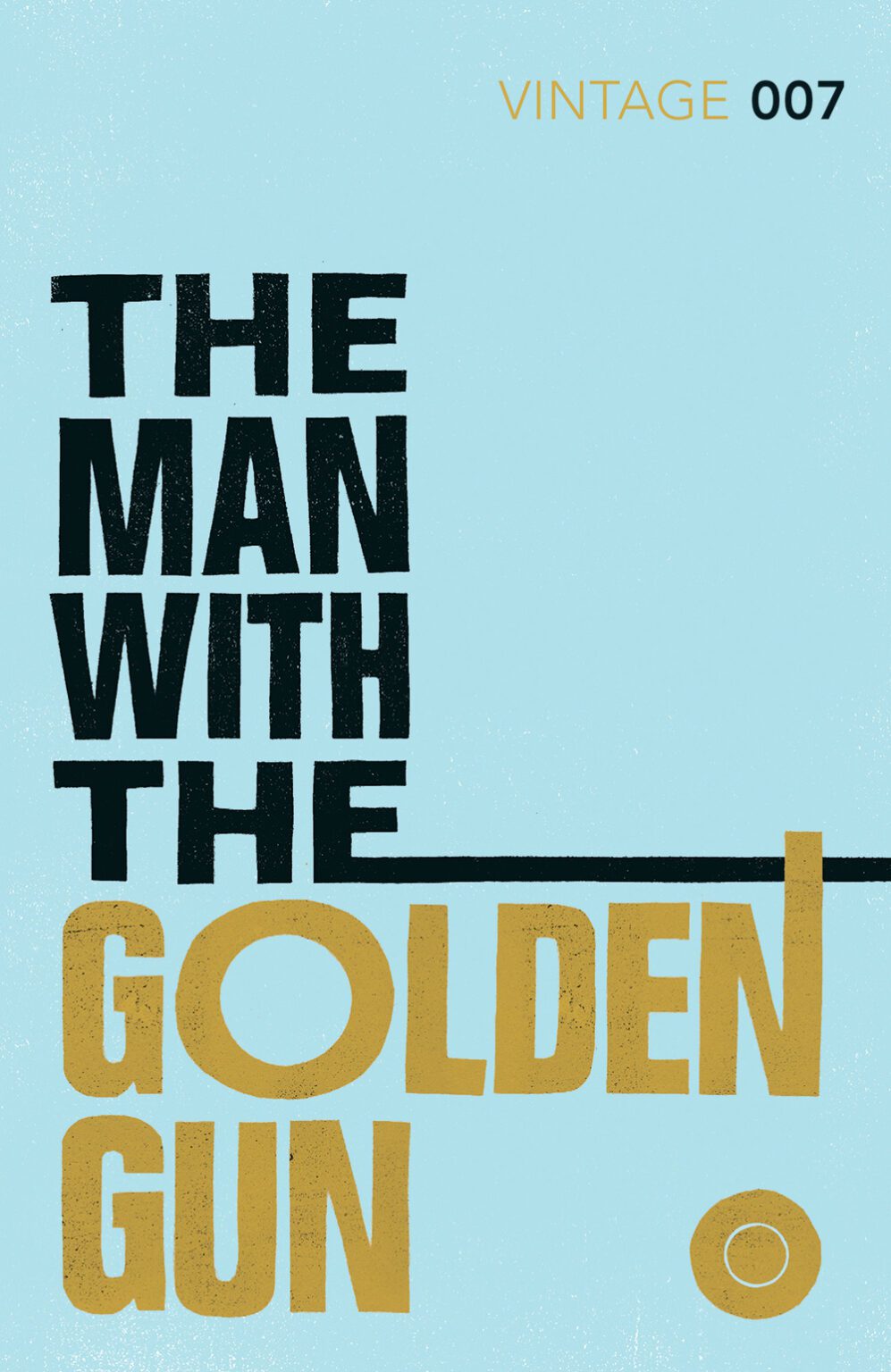 13. The Man with the Golden Gun
Bond may have a licence to kill, but "Pistols" Scaramanga has a talent for it. He's a KGB-trained assassin who's left a trail of dead British Secret Service agents in his wake. His weapon of choice? A gold-plated Colt .45.
In the aftermath of his brainwashing by the Soviets, Bond is given one last chance to win back M's trust: Terminate Scaramanga before he strikes MI6 again. Traveling to Jamaica under an assumed name, Bond manages to infiltrate Scaramanga's organisation and soon discovers that the hit man's criminal ambitions have expanded to include arson, drug smuggling, and industrial sabotage.
Worst of all for Bond, Scaramanga has a golden bullet inscribed with the numbers 007 — and he's eager to put it to use.
---
14. Octopussy and The Living Daylights
This is a collection which features four tales of intrigue that push 007 to the limit and find the secret agent questioning where he can go from there…
In "Octopussy," a former operative in the Second World War must face the consequences of past sins when James Bond knocks on the door of his Caribbean fortress, and in "The Property of a Lady" Bond deciphers the elaborate codes of a Sotheby's bidding war in order to catch a KGB agent.
"007 in New York" takes Bond to the titular city to warn an ex-agent of her boyfriend's secret KGB affiliation. And "The Living Daylights" sends Bond to Berlin to protect a British agent before an assassin strikes.
---
Final thoughts on the James Bond books in order
So, there you have all the James Bond books in order which make up this iconic series. James Bond is a literary character who has become larger than life with his adaptations and iconic attributes which have leapt from Ian Fleming's original pages. The James Bond series is a hallmark classic to the spy thriller genre.
Looking for more books in order?
Check out this list of the Orphan X books in order.