Emily Giffin is likely most well-known for her debut book that was adapted into a popular movie starring Ginnifer Goodwin and Kate Hudson. If you were a fan of the storyline which explored just how messy love and friendship can get, then you will absolutely want to read the rest of the Emily Giffin books in order.
Her novels feature endearing characters who are undeniably flawed. But the realistic complexity of her characters is what has made her books so popular.
Who is Emily Giffin?
Emily Giffin is the author of multiple bestselling books, including her debut publication Something Borrowed which was an immediate success. However, her path to becoming an author was not so immediate or straightforward.
Giffin graduated from Wake Forest University and the University of Virginia School of Law. Then she worked in Manhattan practicing litigation for several years. She had the dream of becoming an author though, so she quit her job and moved to London, England to pursue writing full-time.
Her first manuscript received several rejection letters before she struck gold with the manuscript that would become Something Borrowed after moving to London. That novel sets the tone of her bibliography with its exploration of realistic and messy themes.
Giffin often latches on to a "what-if" question that will form the basis of her next novel. This can vary from what if you fall in love with your best friend's fiancé to what if you're not sure your husband is the love of your life. The emotional complexity that underscores her books is part of the reason why her writing is so beloved by fans.
She currently lives in Atlanta, Georgia with her husband and children.
Emily Giffin Books in Order
Darcy & Rachel Books
Emily Giffin's debut publication was the beginning of a duology which follows the messy friendship of Darcy and Rachel. It explores the line between right and wrong in a story about betrayal, redemption, and forgiveness.
The short story Giffin published much later after the original duology is a prequel in the form of Darcy's diary from high school. However, this short story is best read after the books as further character exploration, rather than being your introduction to this world.
Something Borrowed (2004)
Something Blue (2005)
The Diary of Darcy J. Rhone (2012) (Prequel Short Story)
Standalone Books
The majority of the Emily Giffin books in order are standalones, which makes her bibliography incredibly accessible. Each of these books follows new protagonists in new situations, so they can be read in any order.
However, there are benefits to reading these books in order of publication. That's because Giffin will write cameos from previous books, so you will see the reappearance of past characters. If you intend to read all of her books, then reading them in publication order will ensure you don't accidentally read any spoilers.
As well that reading order will depict the growth and evolution of Giffin as an author.
Anthologies
Finally, Emily Giffin has contributed to one anthology along other popular authors of women's fiction such as Meg Cabot, Lolly Winston, and Marian Keyes.
Girls' Night Out (2006)
Emily Giffin's Something Blue Movie
As we've already mentioned, the first book in the Darcy & Rachel duology was made into a popular movie in 2011. Kate Hudson starred as Darcy alongside Ginnifer Goodwin as Rachel. Filling out the cast were Colin Egglesfield as Dex, John Krasinski as Ethan, and Steve Howey as Marcus.
However, this may be one of those rom-coms that has entrenched itself in popular culture slowly over time, rather than being an immediate box office success. Against an estimated budget of $35 million, Something Borrowed reportedly made $65 million at box offices worldwide.
The first movie teased a return of the characters in the end credits. A script for Something Blue was also written, with the project at various stages throughout the years.
There have been multiple instances in which Emily Giffin has spoken about the sequel, Something Blue, being made into a movie as a sure thing. However, the author has said that it's happening soon so many times that it's understandable fans have pretty much given up hope on such a movie being made.
The reason nothing has come to fruition does seem to hinge on money as Goodwin and Egglesfield have both said they would return for the sequel.
But Goodwin did stipulate that she thinks a new script would need to be written since so much time has elapsed since the first movie. Egglesfield, meanwhile, thinks a streaming service would be the perfect place for the sequel since the monetary threshold to make the sequel wasn't reached at the box office.
A Summary of Emily Giffin Books in Order
Below you will find summaries to each of the Emily Giffin standalone books in order, which is most of her books. These novels take place in different locales and follow different characters, but contain shared themes of love, choice, and the pursuit of happiness.
---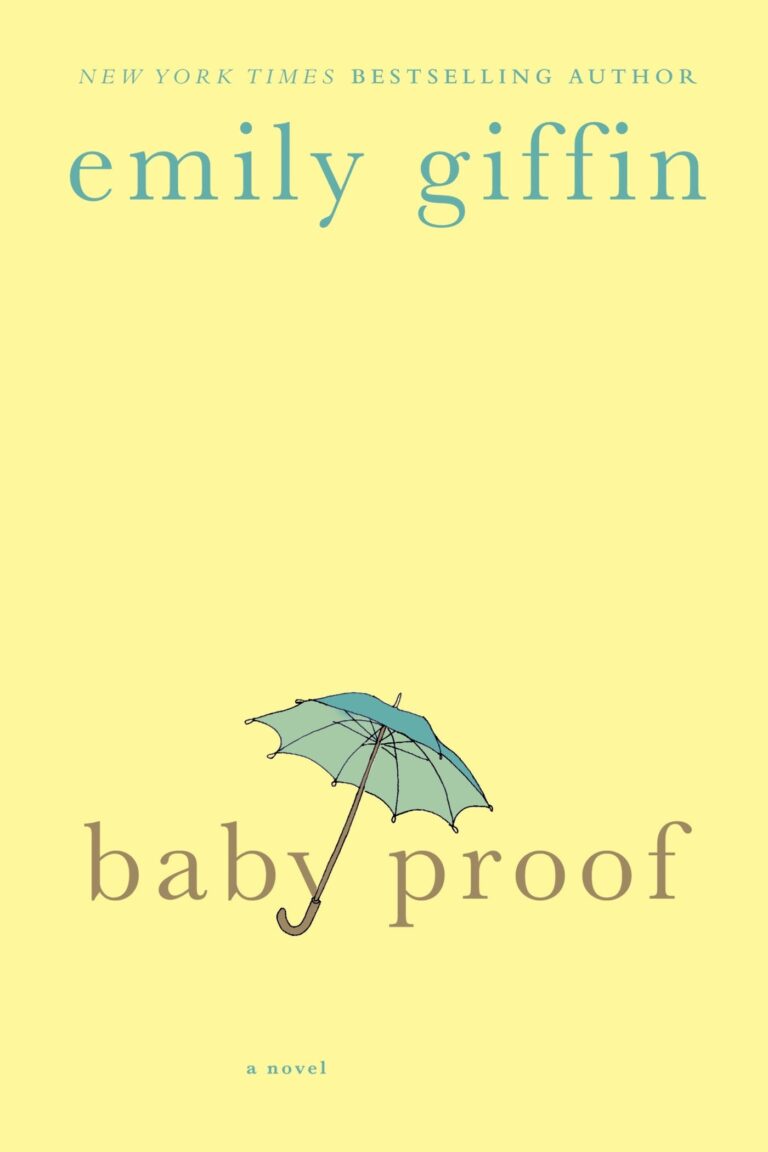 1. Baby Proof
Claudia Parr had given up on finding a man who feels the same as she does about the future when she met Ben. But the pair quickly fall in love and agree to a happy, child-free marriage. It is all going perfectly, then one of them changes their mind and wants kids after all.
Baby Proof explores what happens when a relationship encounters a decision to which there is no possible compromise. It is about deciding what is most important in life, the willingness for that answer to change throughout your life, and what you will or won't do for love.
---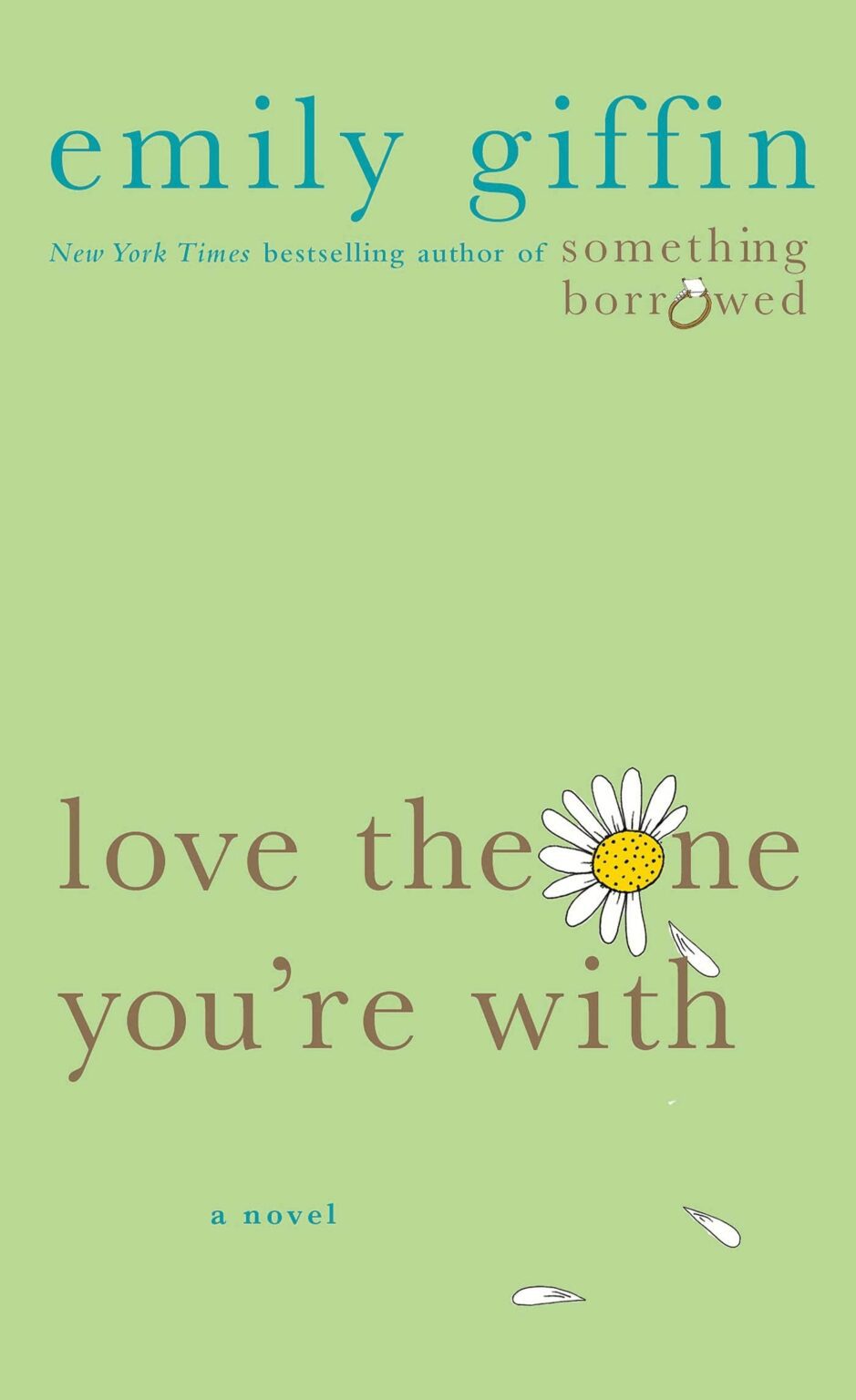 2. Love the One You're With
Ellen's first year of marriage with Andy has been absolutely perfect. They undoubtedly adore each other and are the perfect pair. But then Ellen runs into the man who broke her heart.
Leo brought out the worst in Ellen, and she hasn't seen him since he left her with no explanation eight years ago. Despite how long it's been though, Ellen has never been able to forget him. Now with his sudden reappearance in her life, old feelings are igniting and she is questioning who she is meant to be with.
---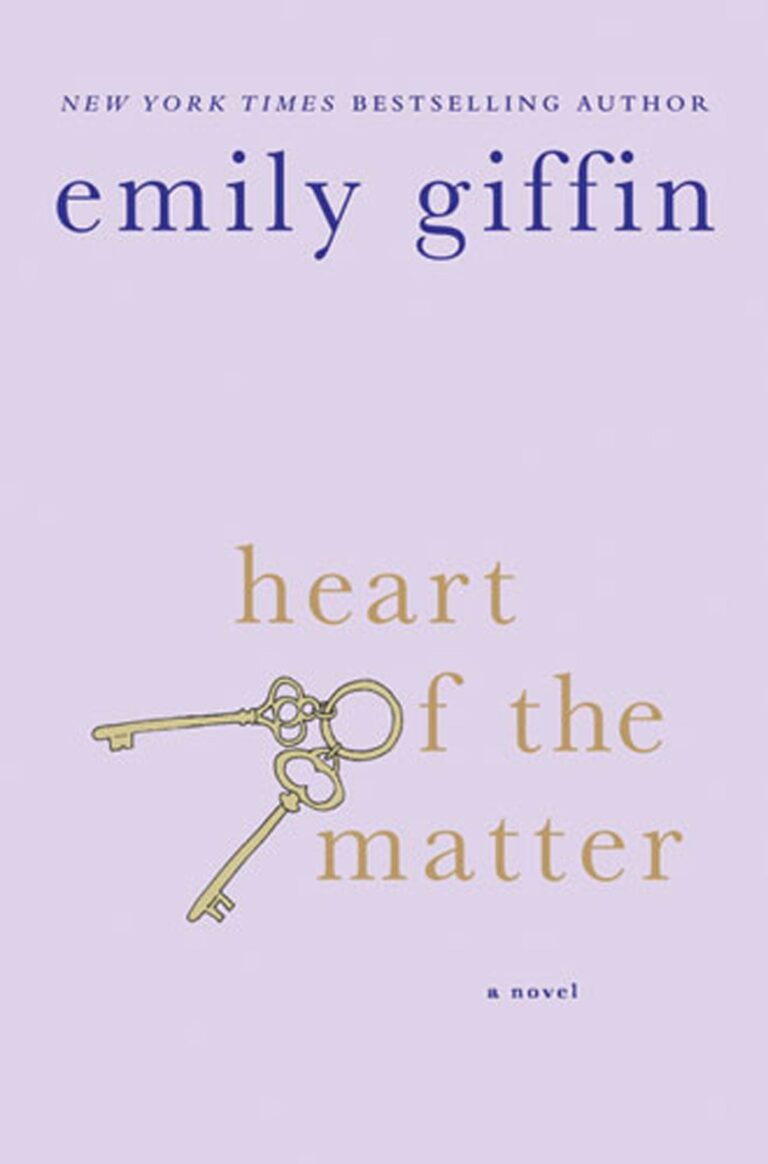 3. Heart of the Matter
Tessa Russo has recently given up her career in pursuit of domestic happiness. Her mother didn't want her to, but Tessa wants to focus on her two young children and husband.
Meanwhile, Valerie Anderson is balancing her career as an attorney and being a single mother to Charlie, her six-year-old. He has never known his father and Valerie has largely given up on romance. Her heart is even jaded to friendships as she believes it is better to not expect much.
The two women live in the same Boston suburb but have little else in common besides their fierce maternal love. Then a tragic accident brings their lives together in a way no one could have expected.
---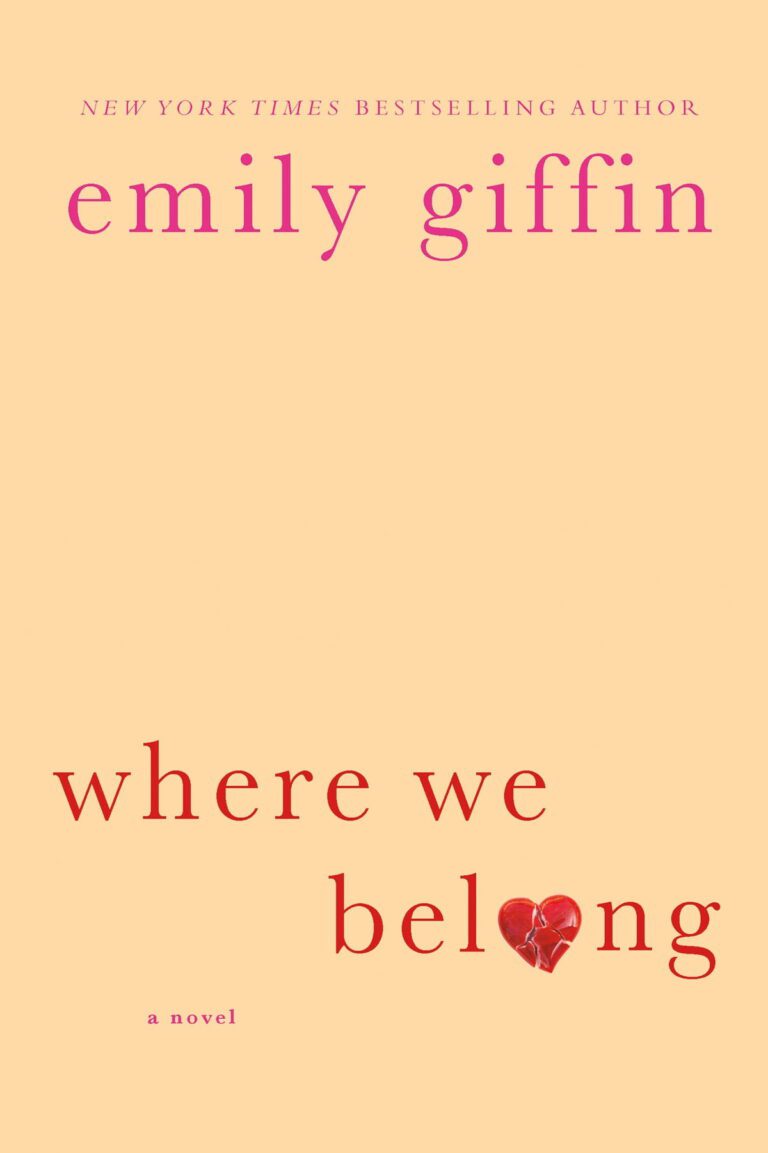 4. Where We Belong
Marian Caldwell has convinced everyone, even herself, that her perfect life is everything she has ever wanted. She is living in New York City as a television producer and has a satisfying relationship. But then a knock comes at her door which upends everything.
Eighteen-year-old Kirby Rose holds the key to a past Marian thought she had left behind, but Kirby's sudden appearance in her life threatens everything. Marian cannot deny the resurfacing memories of a passionate young love affair.
Kirby too is undergoing a period of re-evaluation. The encounter has pulled her across the threshold into adulthood and onto a journey with Marian to discover what is missing in their lives. Each will come to realize that often where we belong is where we expect to find ourselves the least.
---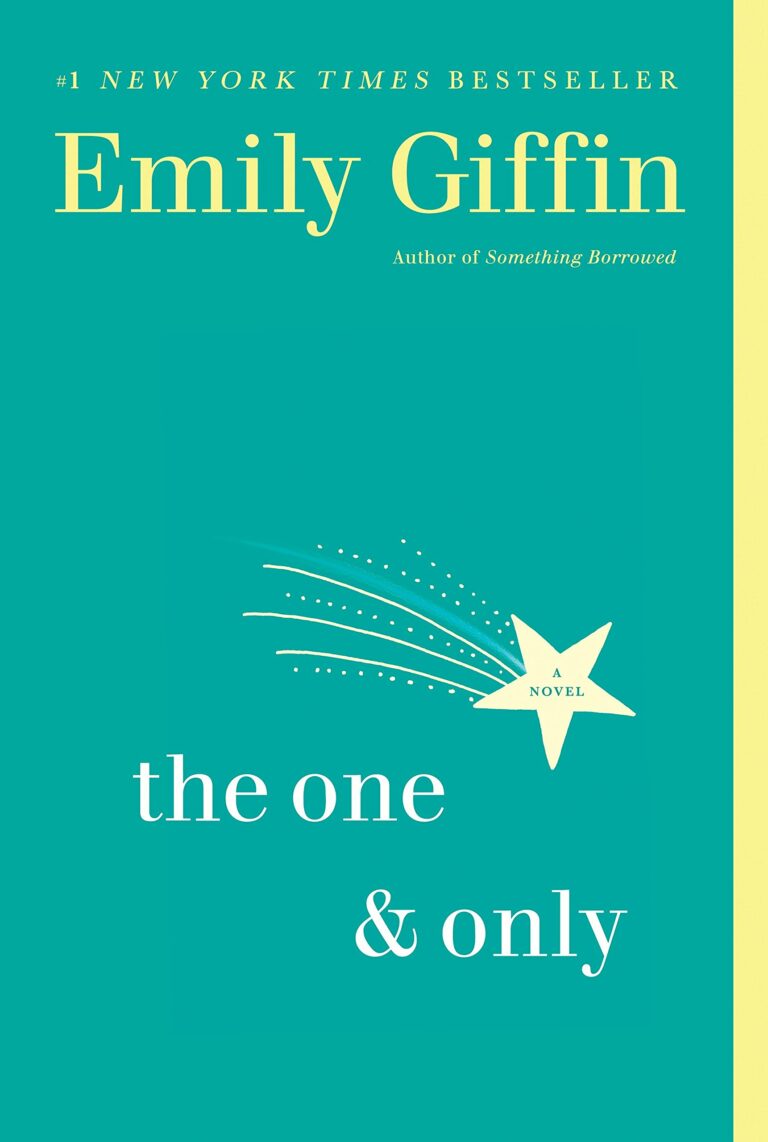 5. The One & Only
Shea Rigsby is struggling to reconcile love and loyalty. She has spent her whole life in the small town of Walker, Texas and unabashedly shares in its devotion to football. She went to college in Walker and took a job with the university in the athletic department, where she has been for more than ten years.
Then tragedy strikes the community and her world changes. As Shea questions the direction of her life and begins to look outside city limits for her future, she will find out uncomfortable truths about those she loves and trusts the most. She will have to confront her deepest desires, fears, and secrets.
---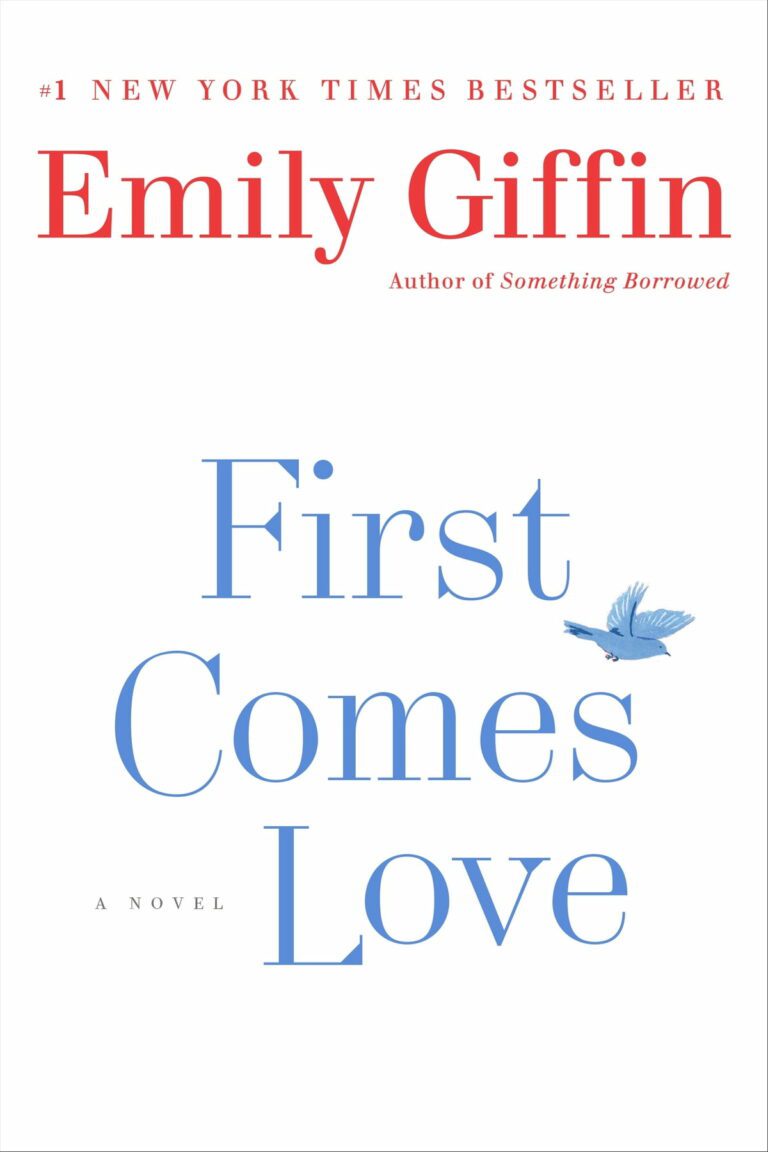 6. First Comes Love
Josie and Meredith Garland had a loving if contentious relationship growing up, like many sisters. Josie was impulsive and outgoing, while Meredith was thoughtful and reserved. Then when tragedy strikes their family, their reactions to the trauma are so different, it shatters their delicate bond.
Fifteen years later, they are on very different paths in life. Josie is a first grade teacher who is ready to swear off dating, but desperately wants to become a mother, so she takes matters into her own hands. Meanwhile, Meredith is a successful attorney with a wonderful husband and beautiful young daughter, but she can't help questioning if this is the life she really desires.
Then the anniversary of the tragedy approaches and painful secrets come to light. The sisters must confront the issues that divide them, and accept their own choices on a journey toward understanding and forgiveness.
---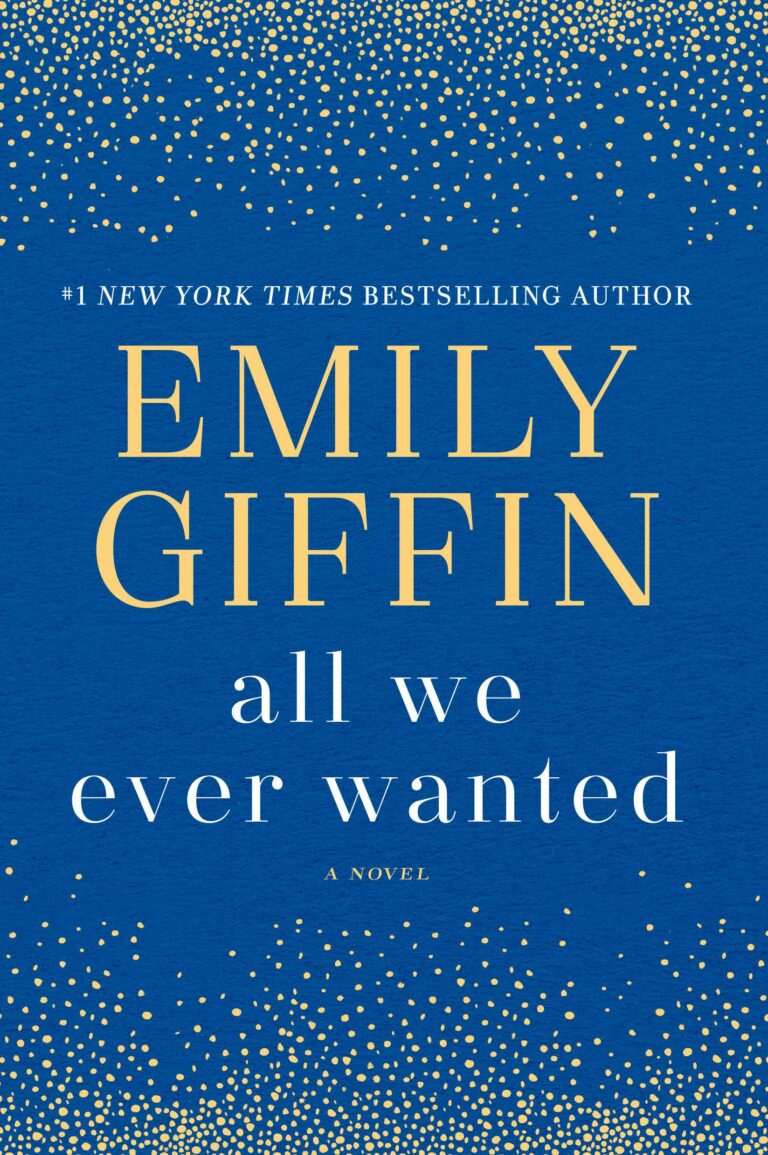 7. All We Ever Wanted
Nina Browning is living an elite life in Nashville, but she can't help wondering if she has strayed from the middle-class small-town girl she once was. Meanwhile, Tom Volpe is struggling to raise his headstrong daughter Lyla as a single dad working multiple jobs. When Lyla wins a scholarship to Nashville's most prestigious private school, he finally begins to relax slightly.
Lyla doesn't always fit in amidst all the wealth and privilege, and her overprotective father doesn't help, but she's happy and thriving as a typical teenage girl in most ways. Then a photograph capturing a drunken moment at a party changes everything. It spreads like wildfire and the community is abuzz with the controversy and slinging blame.
Tom, Nina, and Lyla are forced together at the heart of the lies and scandal. They will need to question their closest relationships and find courage to live a life of true meaning.
---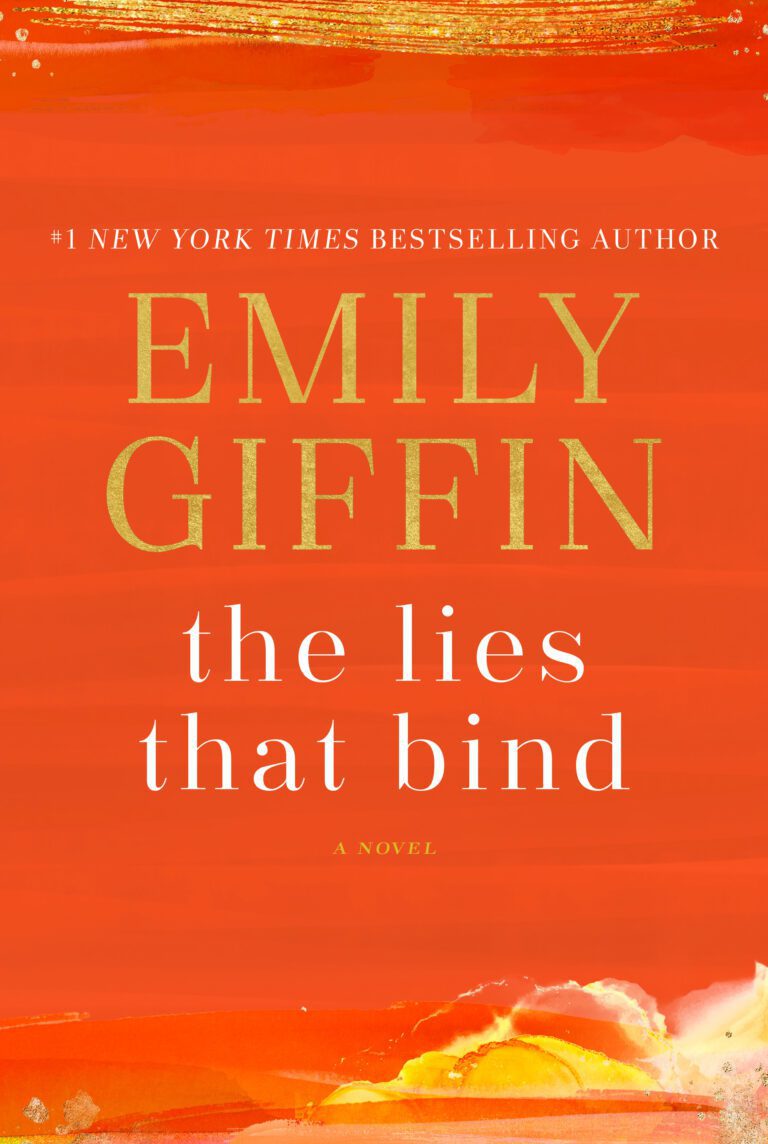 8. The Lies That Bind
Cecily Gardner was sitting by herself in a dive bar in New York's East Village in the spring of 2001. She was stricken by doubts about whether she could make it in the big city as a reporter and wondering if she had made a big mistake by breaking up with her boyfriend and moving from the Midwest.
She had begun to reach for the phone to call him when the man sitting next to her told her she would regret it. Cecily listened to him, Grant, and the pair forged an unlikely connection.
The next morning they both agreed to keep things casual between them, but they can't seem to stay apart. Then Grant disappears in the chaos of 9/11.
Cecily finds a missing-person poster with his face and begins to question who else is looking for him, and if she truly knew him at all. She vows to discover the truth as her investigative reporting instincts kick in.
---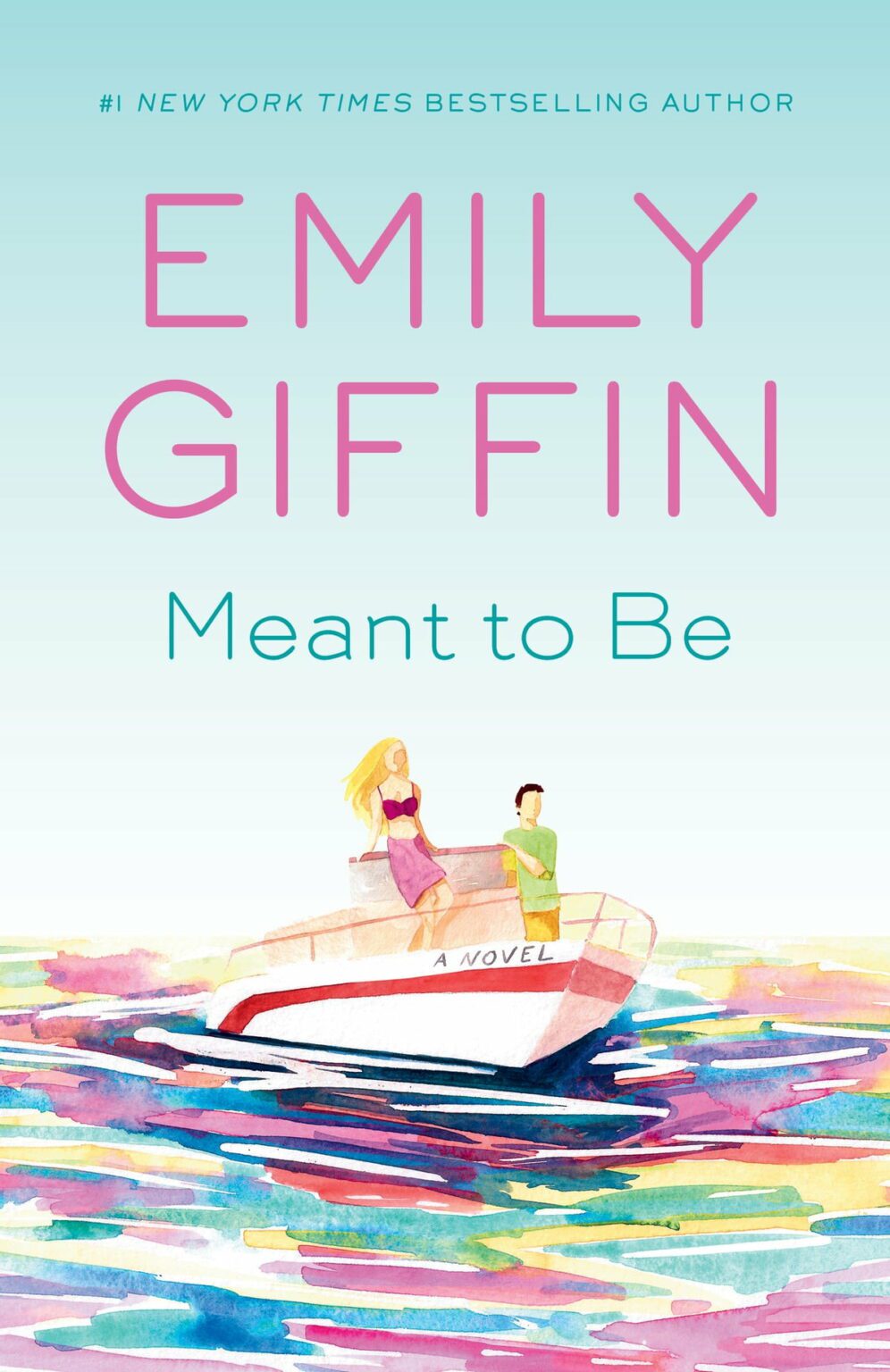 9. Meant to Be
Joseph S. Kingsley III is born into a family of wealth and privilege upon his birth in 1960. His family is practically American royalty.
Growing up the Kingsley looks and charisma are apparent in him, but his aptitude as the head of the family is more in question. Especially when he needs to pick up the mantle following his father's untimely death. Joe has always been a little bit reckless.
Meanwhile, Cate grew up with no expectations. Her and her mother lived in a small apartment just barely getting by until Cate was lifted out of poverty through modeling. Soon her face is everywhere, but few know her true story.
When Joe and Cate meet, they have an instantaneous connection. But will their relationship be able to endure the harsh focus that comes with living under a microscope like Joe does?
---
Final thoughts on Emily Giffin books in order
The Emily Giffin books in order are perfect for readers who enjoy exploring different forms of relationships in their books. The themes of her writing include romantic love, family loyalties, and the relationship one has with oneself. Her books are well-known for being emotional complex and equally fascinating.
More Contemporary Romance Resources