The Lisa Wingate books in order are character-driven stories that explore family relationships and friendships. Her writing falls within Christian fiction and romance, which are often included under the umbrella of women's fiction.
Her books intend to uplift, inspire, and be life affirming to help remind readers of the goodness in people amidst the awful soundbites that reverberate in public spaces.
About Lisa Wingate
Lisa Wingate says she can't remember a time when she didn't write. However, she does credit a first-grade teacher she had in Massachusetts for lighting a spark in her. That teacher read her writing out loud to the class and Wingate was hooked on having an audience for her writing.
That teacher also assured her that she would see Wingate's name in print one day. Before she chose to pursue writing, Wingate attended college, got married, worked as a journalist and a technical writer, and became a mother.
Her debut novel was actually partially inspired by an experience Wingate had with her grandmother after the birth of one of her sons.
However, by far her bestselling novel is Before We Were Yours, which was on the New York Times bestseller list for more than a year, including hitting the coveted top spot. That novel alone has sold more than 2.2 million copies.
Lisa Wingate Books in Order
Tending Roses Books
The first book in this series follows Kate Bowman who, on maternity leave, must try to convince her ailing grandmother to move from her rural home. This is the book which was inspired by Wingate's own relationship with her grandmother, who moved in with her after the birth of one of her sons. The crux of Wingate's debut novel is a reminder to stop and smell the roses.
The other books in this series pick up that same theme about the true importance of life and the resilience of the human spirit. Tending Roses shares recurring characters and themes, even though each book follows a new protagonist. If you intend to read all the books in this series, you should read them in order of publication.
Texas Hill Country Books
The next series Lisa Wingate began shifted from Christian fiction about family, to Christian romance fiction. The first book in this series finds big-city reporter Colleen Collins moving to the small town of San Saline, Texas to write magazine articles about rural Texas cooking. She unexpectedly falls in love with the community, and a local True McKittrick.
Each book in this series follows a new female protagonist who finds love and happiness where they least expect it.
Texas Cooking (2003)
Lone Star Cafe (2004)
Blue Sky Hills Books
This is another Christian fiction series about family, friendship, and community. Once again, each book follows new protagonists who must overcome past hurts and grievances as they form new allies and forge new communities. Also once more, if you intend to read all the books in this series, you should read these Lisa Wingate books in order.
Daily, Texas Books
These Lisa Wingate books all take place in Daily, Texas. As with her other series which share location, each book follows a new protagonist, but reading the books in order is recommended so as to avoid any potential spoilers. Each book has themes of hope, healing, and love.
Talk of the Town (2008)
Word Gets Around (2009)
Never Say Never (2010)
Moses Lake Books
Moses Lake, Texas is an area with history, hope, and heart. It is a tight-knit community that has a way of taking visitors on unexpected journeys, which each protagonist in this series experiences. As with many of Lisa Wingate's books, each novel in the Moses Lake series features romance, but also a strong sense of community as the main characters discover their purpose in life.
Carolina Heirlooms Books
At the core of these novels and novellas is the idea that sisterhood — whether by blood or by choice — and the sea can change hearts, lives, and futures. The setting for Carolina Heirlooms also centers around Hatteras Island on North Carolina's Outer Banks. This series also has the title of the Carolina Chronicles.
The Tidewater Sisters explores more of Tandi's story, who is a protagonist in The Prayer Box. Meanwhile, The Sandcastle Sister follows Jen Gibbs once more, who is the protagonist in The Story Keeper. Therefore, these Lisa Wingate books should be read in order for the best reading experience and to fully understand the setting and characters.
Standalones
Most of Lisa Wingate's books are part of a larger series that could be read as standalones. However, she has written a few proper standalone books and one standalone novella, which are listed below.
The first title on this list takes place in North Carolina's Outer Banks, which is the same setting as her Carolina Heirlooms series.
A Sandy's Seashell Shop Christmas (2014) (Novella)
Before We Were Yours (2016)
The Book of Lost Friends (2020)
Nonfiction Book
Lisa Wingate has written one work of nonfiction throughout her career, which was a collaborative effort with author and journalist Judy Christie. Before and After is about the victims of the Tennessee Children's Home Society who were at the center of a notorious adoption scandal.
This real-life tragedy is what inspired Wingate's bestselling novel Before We Were Yours, so this work of nonfiction looks at the horrible child trafficking crimes which actually took place from the 1920s to 1950.
Before and After (2019) (With Judy Christie)
Anthologies
Finally, Lisa Wingate has also contributed to two anthologies throughout her career.
When You Pass Through Waters (2015)
A Summary of Lisa Wingate Books in Order
Lisa Wingate gravitates towards writing series that have interconnected themes and characters. Below you will find the summaries for both her Tending Roses and Blue Sky Hills series. This will help explain a little bit better how each of her books could be a standalone, but reading these Lisa Wingate books in order of publication will be the best reading experience for character development.
---
Tending Roses Books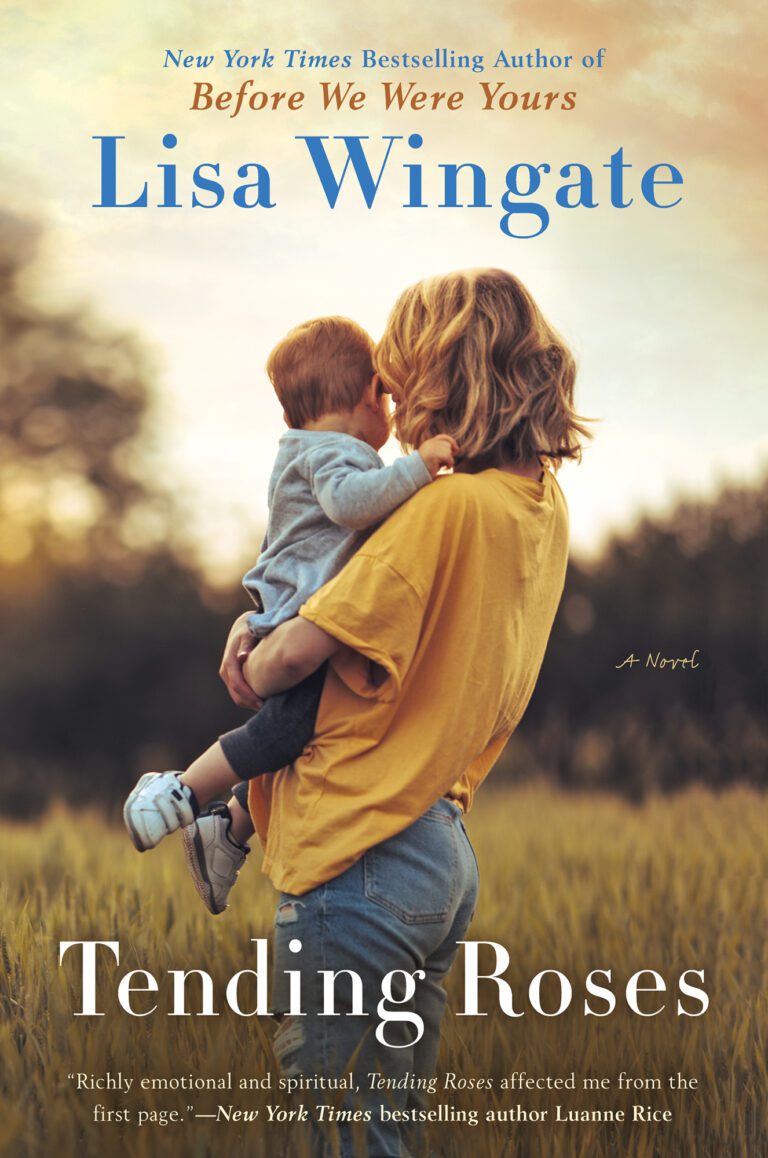 1. Tending Roses
When Kate Bowman temporarily moves to her grandmother's Missouri farm with her husband and baby son, she learns that the lessons that most enrich our lives often come unexpectedly. The family has given Kate the job of convincing Grandma Rose, who's become increasingly stubborn and forgetful, to move off her beloved land and into a nursing home. But Kate knows such a change would break her grandmother's heart.
Just when Kate despairs of finding answers, she discovers her grandma's journal. A beautiful handmade notebook, it is full of stories that celebrate the importance of family, friendship, and faith. Stories that make Kate see her life — and her grandmother — in a completely new way…
---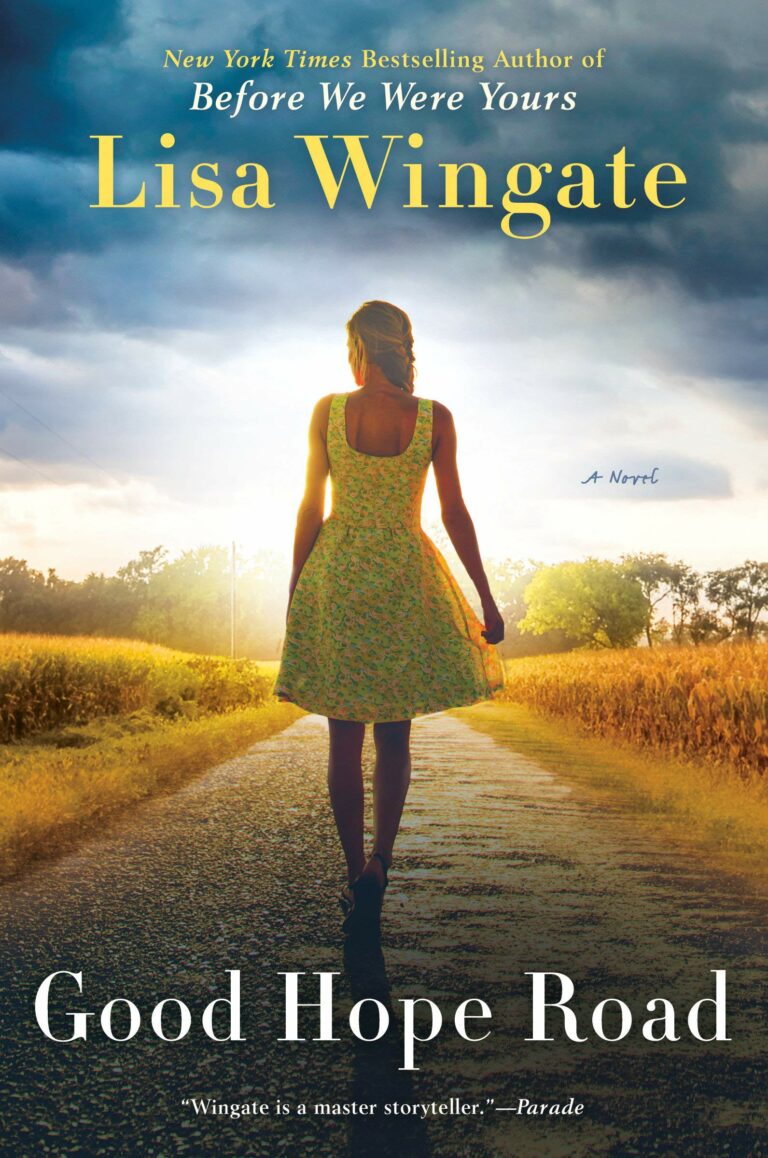 2. Good Hope Road
Twenty-year-old Jenilee Lane, whose dreams are as narrow as the sky is wide, doesn't imagine any good could come out of the tornado that has ripped across the Missouri farmland where she makes her home. But some inner spark compels her to take action.
Eudora Gibson didn't think Jenilee had it in her. But the girl she's hardly noticed for years is now surprising her — stepping forward with a bravery that inspires Eudora to face her own bitter past. Brought close by tragedy, the two will learn lessons about the resilience of the human spirit and the ties that make a community strong. And together, they will travel to a place that once lay beyond their dreams.
---
3. The Language of Sycamores
Karen Sommerfield has been hiding from life — immersing herself in a high-powered job — until the day the company downsizes her out of a job and the doctor tells her that she may have cancer. It's a double blow that sends Karen on a search for herself in the last place she ever thought to look: Grandma Rose's old farm.
As Karen's hectic schedule falls away, she opens up to the unexpected. In the quiet of the Missouri Ozarks, she hears the soft, secret language of the sycamore trees, and discovers answers and a joy to make her life complete.
---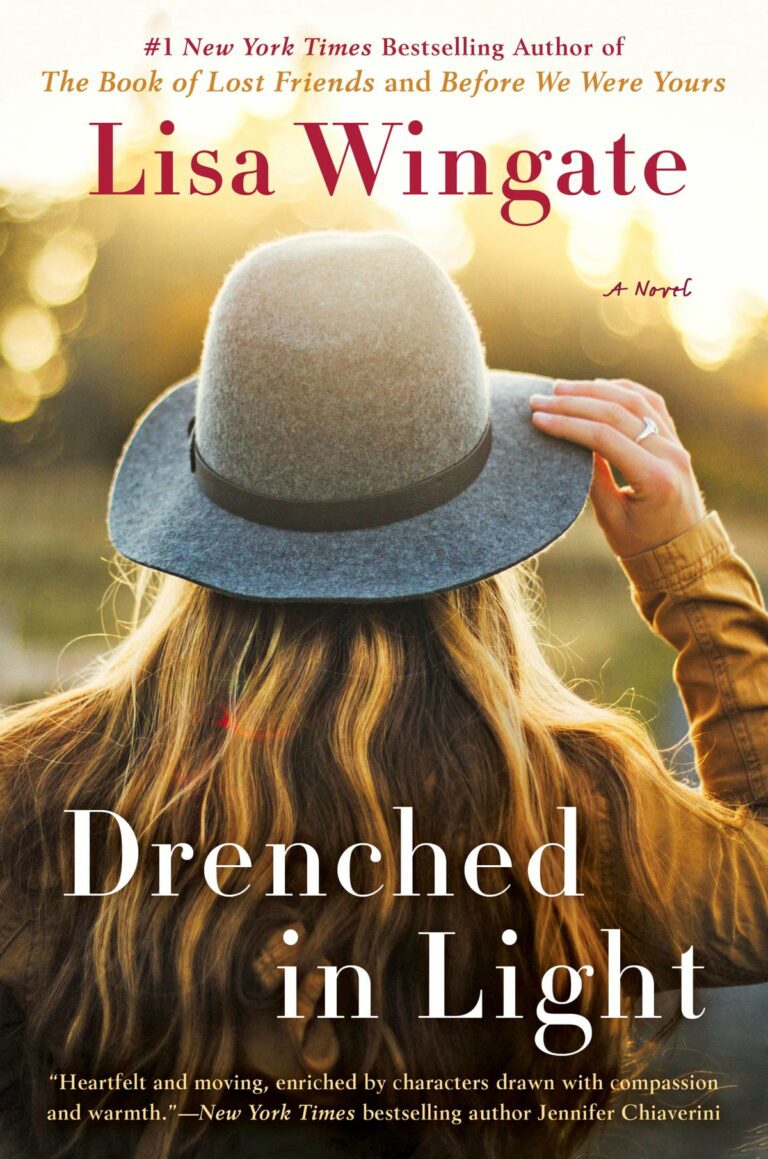 4. Drenched in Light
Once a gifted ballet dancer, Julia Costell understands the joy of body and soul lost in a perfect moment. But after buckling under the demands of a professional dance career, she's now a guidance counselor at a performing arts school. Living back home with her parents and feeling lost, Julia is afraid she'll never soar again — until the day young Dell Jordan arrives in her office.
In Dell's writing, Julia recognizes not only her own despair, but also luminous sparks of hope. But as Julia fights to forge a bright future for one disadvantaged student, she is drawn into startling undercurrents of conflict and denial within the academy. Now, she faces tests in ways she never imagined.
But she also begins to discover that even though her life has seemed off course, she's been on the right path all along…
---
5. A Thousand Voices
Once trapped in a world of poverty and neglect, Dell Jordan knows she was one of the lucky ones. Adopted at 13, she was loved, mentored, and encouraged to pursue her passion for music. Now at 20 her life is on the cusp of new, exciting directions. But underneath Dell's smoothly polished surface lurk mysteries from the past.
Why did her mother abandon her? Who was her father? Are there faces somewhere that look like hers?
Dell sets off on a secret journey into Oklahoma's Kiamichi Mountains to find her answers. She only has one link to her biological family — a father's Native American name on her birth certificate. In the voices of her ancestors, she'll discover the keys to a future unlike anything she could have imagined.
---
Blue Sky Hills
1. A Month of Summer
Rebecca Macklin's life changes when she receives a long-distance call from the Dallas police. Her aging father has been wandering the city streets alone, and his wife is in a nursing home after a serious illness. Despite the demands of the busy LA legal practice Rebecca shares with her husband, she must put aside old resentments and return to her childhood home.
When Hanna Beth Parker hears about the arrival of her stepdaughter, Rebecca, who has stayed away for decades, she knows something is terribly wrong. Suddenly, the last person she'd ever turn to for help is the only one she can count on.
But forging a relationship with Rebecca will require awakening old ghosts. In this moving story of separation and forgiveness, two women will unravel the betrayals of the past, examine the yearnings of the heart, and discover the truest meaning of family.
---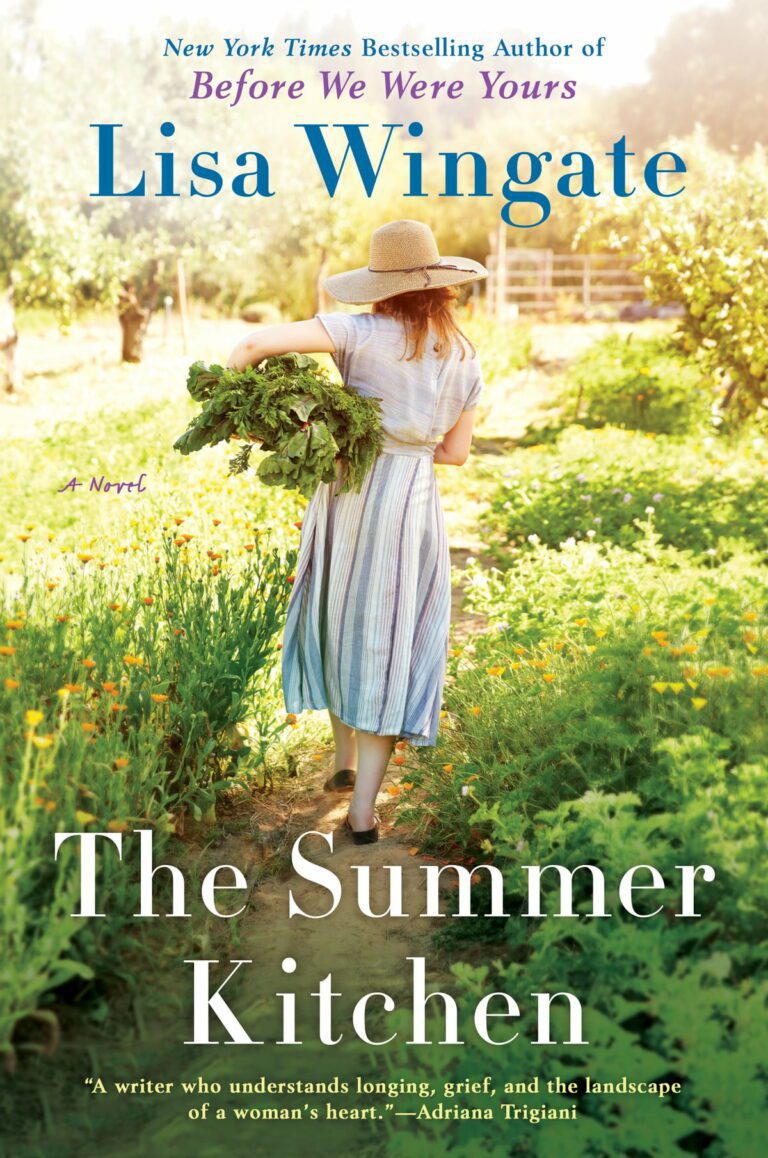 2. The Summer Kitchen
With her adopted son missing and the rest of her family increasingly estranged, Sandra Kaye Darden is drawn to the little pink house where her Uncle Poppy once provided security. What begins for Sandra as a simple painting project, meant to prepare the house for sale, becomes a secret venture that eventually changes everything.
Cass Blue is having trouble keeping food on the table since she ditched foster care. When Sandra Kaye shows up with lunch one day, Cass has no way of knowing that the meeting will lead to the creation of a place of refuge that could reunite a divided community.
In this moving story of second chances, two unlikely allies realize their ability to make a difference…and the power of what becomes known as the Summer Kitchen to nourish the soul.
---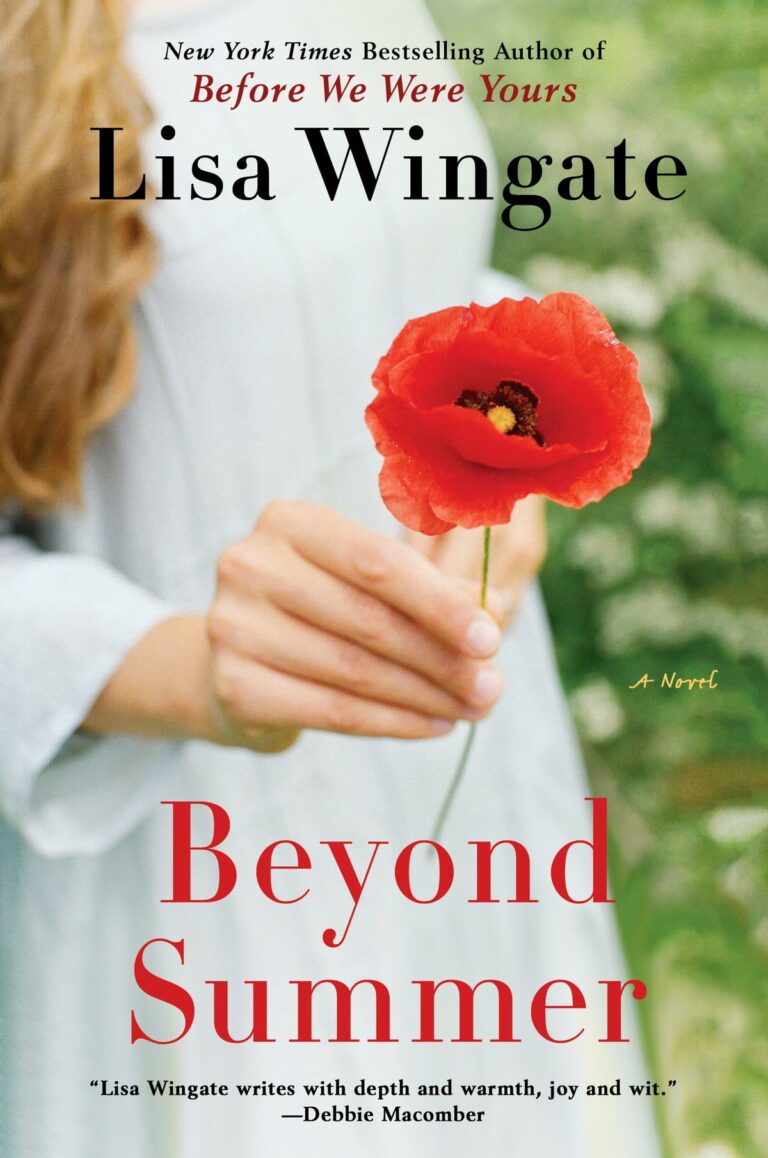 3. Beyond Summer
When Tam Lambert learns that her family's upscale home is in foreclosure, her life changes. Tam and her family must move to a changing Dallas neighbourhood called Blue Sky Hill…
New resident Shasta Williams knows nothing of real estate schemes when she and her husband purchase a home in Blue Sky Hill. To her it's the perfect place to raise her children. Better yet is getting to know Tam, who lives next door.
When the neighbours realize that a corrupt deal could force them from their homes, friendships and loyalties are tested. Over the span of one summer, two young women discover the strength and maturity to do the impossible. They find that even in Blue Sky Hill, life-altering relationships and amazing possibilities can begin to blossom.
---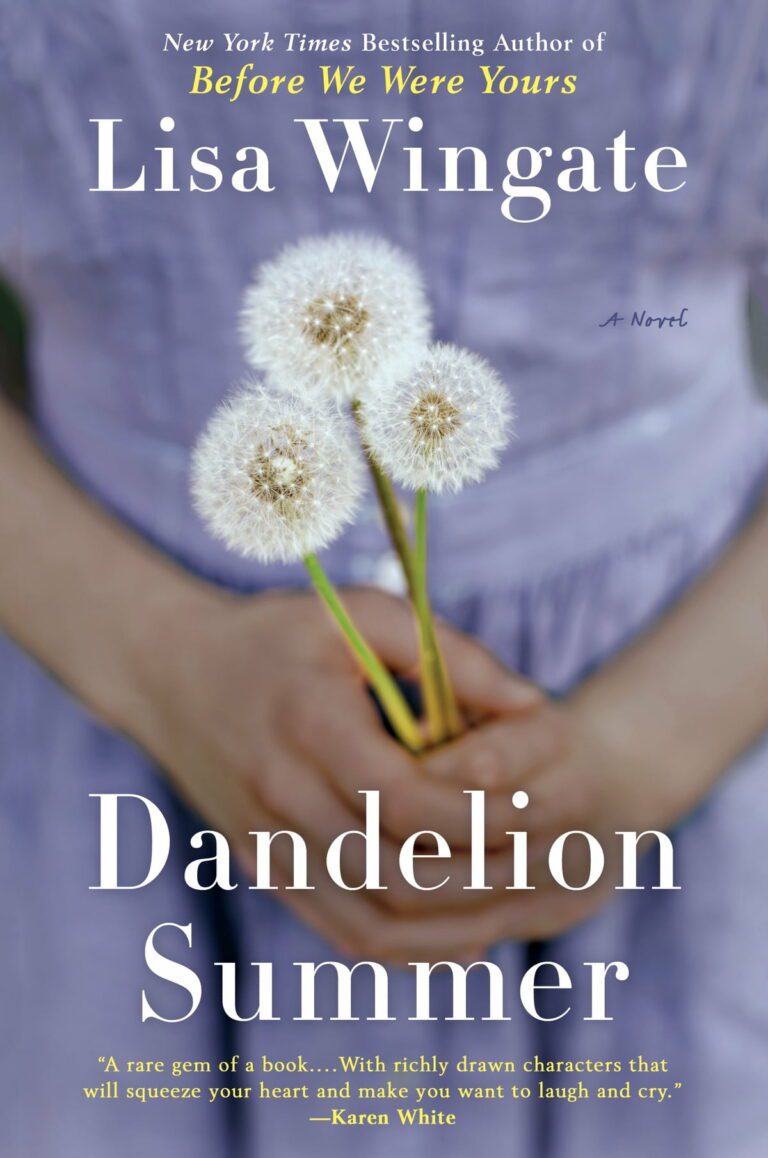 4. Dandelion Summer
All her life, Epiphany Salerno has been tossed like a dandelion seed on the wind. Now, at sixteen, she must move to the low-rent side of Blue Sky Hill and work where she's not wanted: In an upscale home on The Hill.
J. Norman Alvord's daughter has hired a teenager to stay with him in the afternoons. A widow suffering from heart trouble, Norman wants to be alone. But in Epie's presence, Norman discovers a mystery. Deep in his mind lie memories of another house, another life, and a woman who saved him.
As summer comes to Blue Sky Hill, two residents from different worlds will journey through a turbulent past, and find that with an unexpected road trip through sleepy Southern towns comes life-changing friendship…and clues to a family secret hidden for a lifetime.
---
Final thoughts
The Lisa Wingate books in order depict a love of writing that has been fostered from a young age. Her love of the craft is apparent with more than 30 books in her bibliography and millions of copies sold.
Her writing includes iterations of Christian fiction, historical fiction, and romance, so can most easily be described as women's fiction. All of her lead characters include strong women who must overcome obstacles in their path to achieve happiness.
More Women's Fiction Resources