Lisa Scottoline is well-known and highly regarded for her legal thrillers. In going through all the Lisa Scottoline books in order there are also common themes of parenthood, family responsibilities, and morality. She frequently analyzes the line between the law and justice.
Her debut began what has become her most popular work with two series, Rosato & Associates and Rosato & DiNunzio. But Scottoline has also written nearly 20 standalones.
Who is Lisa Scottoline?
Before she became a bestselling crime novelist, Lisa Scottoline was a lawyer herself, which certainly adds a realistic credibility to her novels. Most of her books deal with themes that are quite close to her heart, including motherhood and law.
While Scottoline obtained a law degree from Pennsylvania Law School and worked as a lawyer before becoming a mother, her first degree was from the University of Pennsylvania in literature. There, Philip Roth was one of her professors and helped foster her love of writing.
After becoming a mother Scottoline turned back to writing in order to work from home while raising her daughter. She says raising her daughter as a single mother is her greatest accomplishment. Francesca Serritella has since become a co-author alongside her mother, writing columns for The Philadelphia Examiner.
Collectively, there are more than 30 million copies of Scottoline's books in print in more than 35 countries. Her books are described as being emotionally gripping and morally complex, in addition to being engaging thrillers that explore the boundaries of family, justice, and love.
She still lives in the Philadelphia area with a brood of pets including dogs, cats, chickens, and horses.
Lisa Scottoline Books in Order
Rosato & Associates Books
Lisa Scottoline's debut has become arguably her most well-known work and inspired many sequels, including a spin-off series.
Everywhere That Mary Went introduces Mary DiNunzio, who has ben trying for the past eight years to make partner at the cutthroat Philadelphia law firm that forms the background to these books. But then, Mary's fight turns into one for her life as someone starts watching her and following her every move.
The subsequent sequels then follow Bennie Rosato, the head of the law firm, and Mary DiNunzio as they navigate a new case in each book. However, the best way to read these Lisa Scottoline books in order is following the original publication. This will introduce readers to the characters in the proper order and not reveal any spoilers from previous cases.
Rosato & Associates Short Story
In addition to the original Rosato & Associates books, Lisa Scottoline also published a very short bonus story to accompany the last book in the series: Think Twice.
The Backstory to Think Twice (2010)
Rosato & DiNunzio Books
But that was not to be the end of Mary DiNunzio and Bennie Rosato. This series picks up after the last book in the Rosato & Associates series and should not be read until you finish those books. Otherwise, there will be spoilers for character development in these books.
This series continues to follow the cases from the all-female legal team of powerhouse attorneys at the Philadelphia law firm. They all continue to take cases that straddle the thin line between the letter of the law and justice.
Other Rosato & Associates Books
There are also two more books which take place in the same world as Rosato & Associates. While these books follow new protagonists, they also take place in or near the streets of Philadelphia, just like the Rosato & Associates series, and are frequently labelled as Rosato & Associates books.
Despite the new characters, these books feature similar legal themes. While the books are only tangentially related, they occur chronologically before the final book in the Rosato & Associates series.
Devil's Corner follows a new gutsy attorney, Vicki Allegretti, in a thriller full of murder and conspiracy. Meanwhile, Daddy's Girl follows quiet law professor Natalie Greco who gets entangled in an elaborate plot during a visit to a nearby minimum-security prison.
Devil's Corner (2005)
Daddy's Girl (2007)
Standalone Books
Then, in addition to her legal thriller series, Lisa Scottoline has also written numerous popular standalone books. Her first standalone novel, Final Appeal, was the second book she wrote and it won Scottoline an Edgar Award.
While you can of course read these Lisa Scottoline books in any order you choose, if you intend to read them all, there is something special about reading them in order of publication. This will follow the ebb and flow of Scottoline's career as an author and allow you to witness her growth and development.
Harold Middleton Books
Lisa Scottoline has also participated in the Harold Middleton books, which is a collaborative series from multiple crime thriller authors. Each book was conceived by Jeffrey Deaver who set the plot into motion and created the characters, then a different author would write one chapter before Deaver wrote the conclusion. Lee Child also participated in this project.
The Chopin Manuscript (2007)
The Copper Bracelet (2009)
The Amazing Adventures of an Ordinary Woman Books
As previously mentioned, Lisa Scottoline writes columns with her daughter Francesca Serritella for The Philadelphia Examiner: Chick Wit. Those columns have been collected into these humorous memoirs. Each book contains laugh-out-loud funny moments that explore Scottoline and Seritella's lives separately and as a mother-daughter duo.
Nonfiction Book
Lisa Scottoline has also written one more nonfiction book with her daughter Francesca Scottoline. This book is a collection of heartwarming holiday essays that are perfect for the season.
Happy and Merry (2012)
The MatchUp Collection
Like many crime thriller authors, Lisa Scottoline has also participated in the MatchUp Collection which pairs two authors together to write a story featuring their popular characters and their unique voices. For the project Scottoline was paired up with Nelson DeMille and their story features John Corey and Bennie Rosato.
Getaway (2017)
Anthologies
Finally, Lisa Scottoline has also contributed to many other anthologies during her career. If you are a fan of short stories than the books below are definitely worth checking out.
Short Stories
Pigeon Tony's Last Stand (2023)
Summary of Lisa Scottoline Books in Order
While Scottoline found great success with her debut novel and its subsequent sequels, she has also written many standalones during the course of her career. So, below you will find summaries for the first ten standalone Lisa Scottoline books in order of publication.
All of these books follow new protagonists and scenarios; however, each contains similar themes and tropes that have become quintessentially Scottoline.
---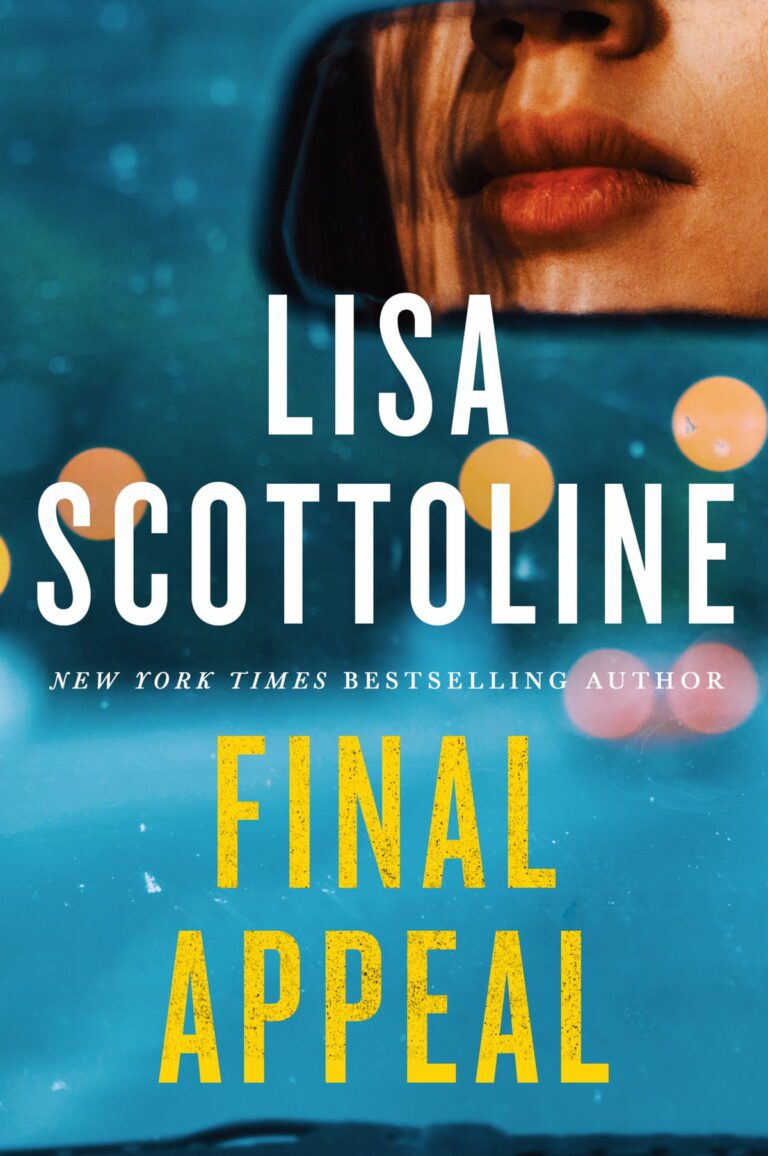 1. Final Appeal
Philadelphia lawyer Grace Rossi is starting over after a divorce. So, she takes a part-time job as a law clerk for a federal judge.
But Grace doesn't count on being assigned to an explosive death penalty appeal. Nor does she expect ardor in the court, in the form of an affair with her boss, the Chief Judge, after which the judge is found dead — an apparent suicide.
As Grace searches for the truth about her lover's death, her investigation uncovers a trail of bribery and judicial misconduct and corruption that's even stumped the FBI.
---
2. Running from the Law
Whether it's poker or trial law, wisecracking Rita Morrone plays to win, especially when she takes on the defense of the Honorable Fiske Hamilton, a prominent federal judge accused of sexual harassment. And it's no coincidence that the judge is her live-in lover's father.
Then the action turns deadly, and Rita finds herself at the center of a murder case.
She probes deep into the murder, uncovering a secret life and suspects in shocking places. When the killer viciously ups the ante, Rita decides to end this lethal game. She lays it all on the line for the highest stakes ever — her life.
---
3. Dirty Blonde
Cate Fante is strong and smart, but when she gets appointed a federal judge, even she wonders whether she can do the job justice. After all, a job described in the United States Constitution would intimidate anybody.
She's only in her thirties, so she feels like she's joining the world's most exclusive retirement village. And she worries inwardly that she only looks the part, in a designer suit donned like overpriced armor.
But Cate keeps her doubts a secret. And, as it happens, much else.
For she leads a dark, double life that she hides from everyone, even her best friend. Then a high-profile case in her courtroom explodes into a shocking murder-suicide, and it blasts her cover wide open. Overnight, the tabloids tell her secrets, her boyfriend dumps her, and her new career hangs in tatters.
But Cate's troubles are only beginning. An enemy no one anticipated sends her running for her life-embarking on a journey that begins in the mystery of her childhood, where she first learned to lie. She'll have to fight her way back to the truth, or die trying.
---
4. Look Again
When reporter Ellen Gleeson gets a "Have You Seen This Child?" flyer in the mail, she almost throws it away. But something about it makes her look again, and her heart stops ― the child in the photo is identical to her adopted son, Will.
Her every instinct tells her to deny the similarity between the boys, because she knows her adoption was lawful. But she's a journalist and won't be able to stop thinking about the photo until she figures out the truth.
And she can't shake the question: If Will rightfully belongs to someone else, should she keep him or give him up? She investigates, uncovering clues no one was meant to discover, and when she digs too deep, she risks losing her own life ― and that of the son she loves.
---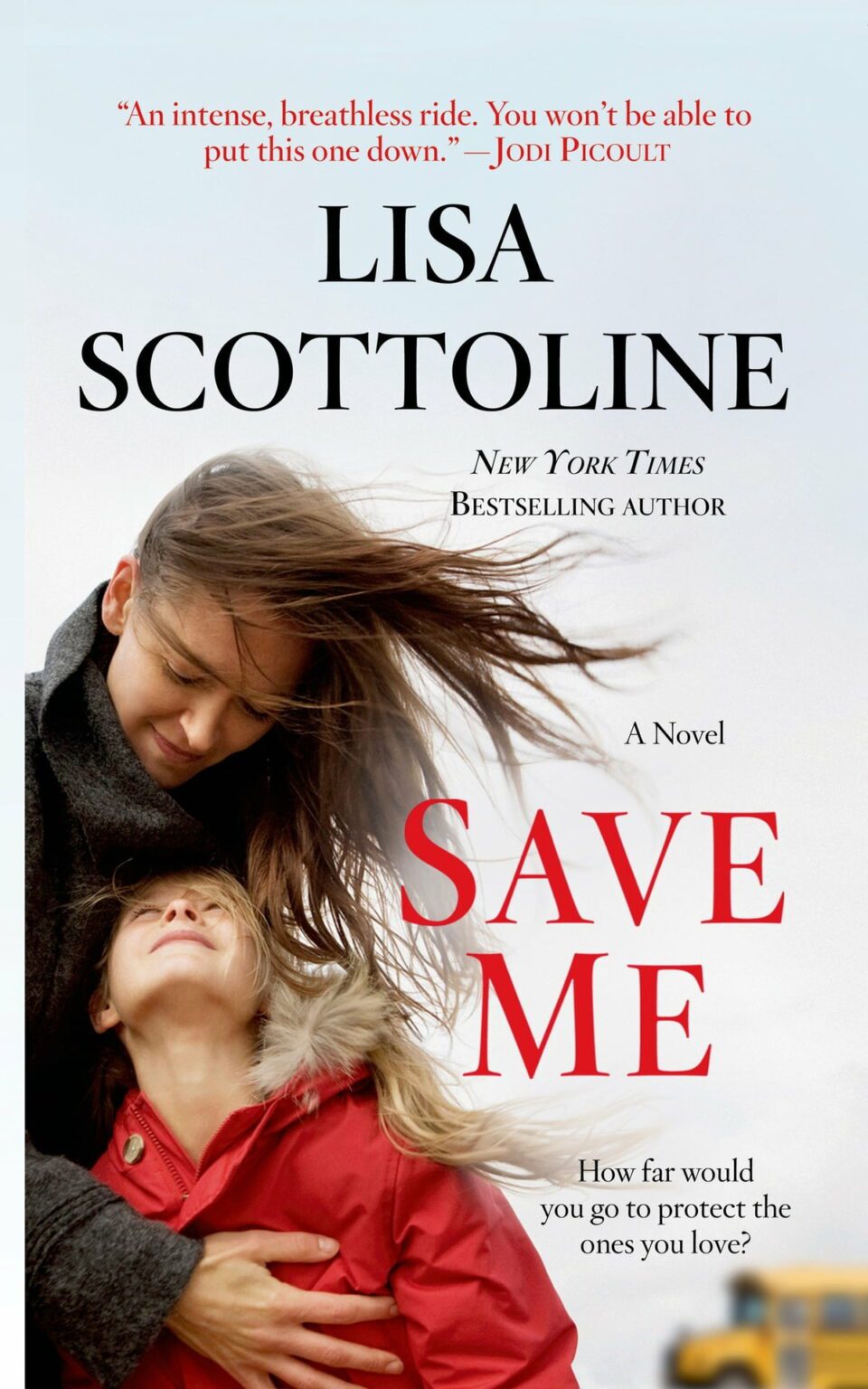 5. Save Me
Nobody could have foreseen what would happen the day that Rose McKenna volunteers as a lunch mom in the cafeteria of her daughter's elementary school. Rose does it to keep a discreet eye on her third-grader, Melly, a sweet, if shy, child who was born with a facial birthmark that has become her own personal bull's-eye.
Melly has been targeted by the mean girl at their new school and gets bullied every day, placing Rose in a no-win position familiar to parents everywhere. Do we step in to protect our children when they need us, or does that make things worse?
When the bully starts to tease Melly yet again. Rose is about to leap into action ― but right then, the unthinkable happens.
Rose finds herself in a nightmare, faced with an emergency decision that no mother should ever have to make. What she decides in that split second derails Rose's life and jeopardizes everyone she holds dear, until she takes matters into her own hands and lays her life on the line to save her child, her family, her marriage ― and herself.
---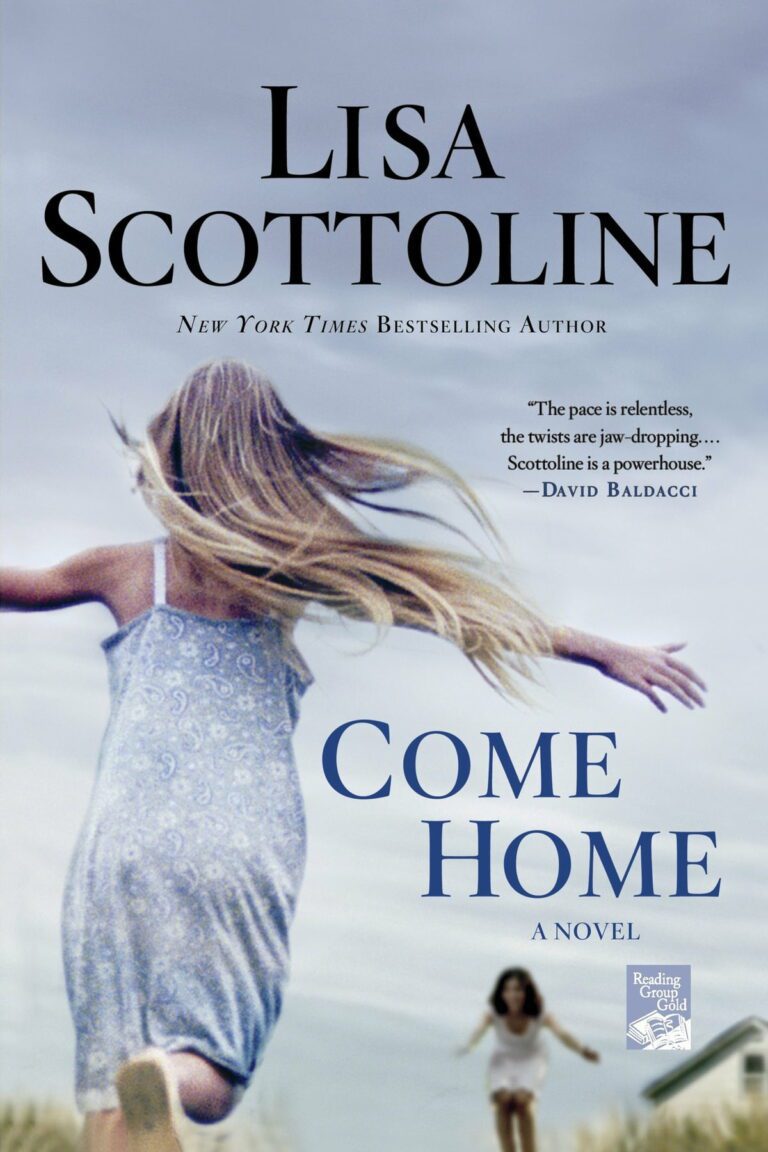 6. Come Home
Jill Farrow is a typical suburban mom, who has finally gotten her and her daughter's life back on track after a divorce. She is about to remarry a great guy; her job as a pediatrician fulfills her, though it is stressful; and her daughter Megan is a happily over-scheduled thirteen-year-old, juggling homework and swim team.
Then Jill's life is turned upside-down when her ex-stepdaughter, Abby, shows up on their doorstep late one night and delivers shocking news — Jill's ex-husband is dead. Abby insists that he was murdered and pleads with Jill to help find his killer. Jill reluctantly agrees to make a few inquiries, and discovers that things don't add up.
As she digs deeper, her actions threaten to rip apart her new family, destroy their hard-earned happiness, and even endanger her own life. Yet, Jill can't turn her back on a child she loves and once called her own.
Come Home reads with the break-neck pace of a thriller, but also explores the definition of motherhood. It asks the questions: Do you ever stop being a mother? Can you ever have an ex-child? What are the limits and love of family?
---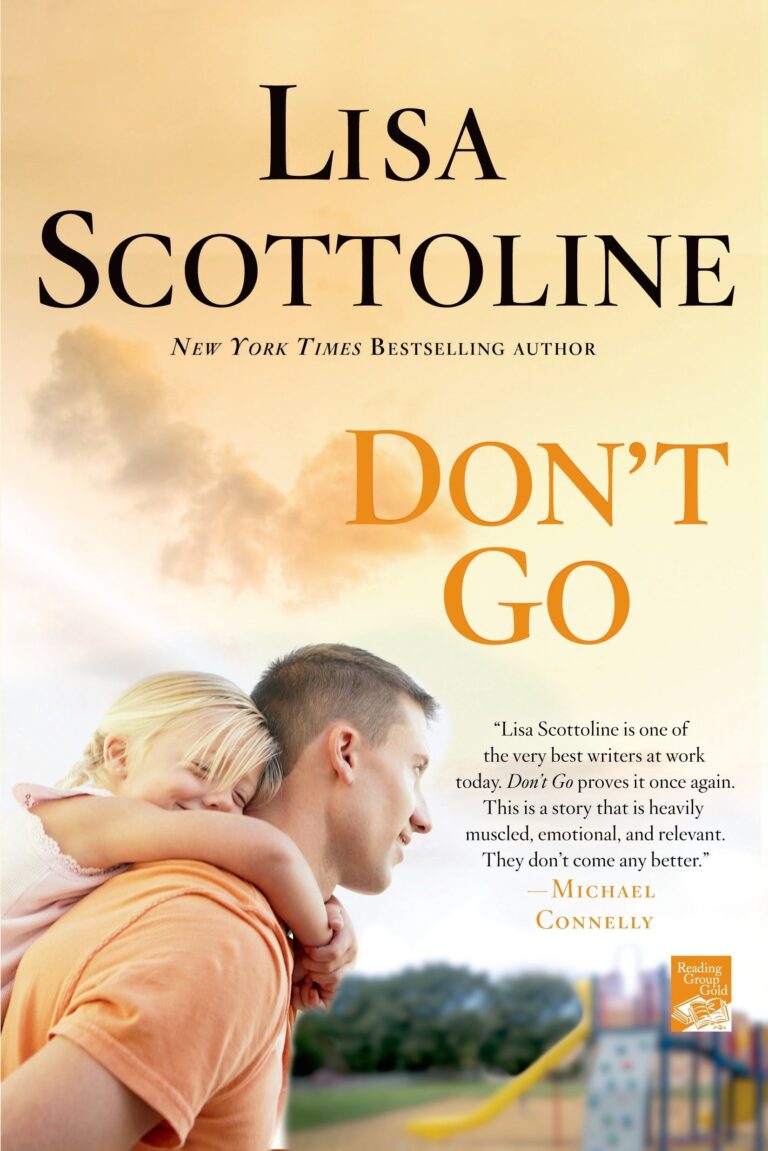 7. Don't Go
When Dr. Mike Scanlon is called to serve as an army doctor in Afghanistan, he's acutely aware of the dangers he'll face and the hardships it will cause his wife Chloe and newborn baby. And deep inside, he doesn't think of himself as a warrior, but a healer.
However, in an ironic turn of events, as Mike operates on a wounded soldier in a war-torn country, Chloe dies at home in the suburbs, in an apparent household accident. Devastated, he returns home to bury her, only to discover that the life he left behind has fallen apart. His medical practice is in jeopardy, and he is a complete stranger to the only family he has left — his precious baby girl.
Worse, he learns a shocking secret that sends him into a downward spiral. Ultimately, Mike realizes that the most important battle of his life faces him on the homefront and he'll have to put it all on the line to save what's dearest to him — his family.
---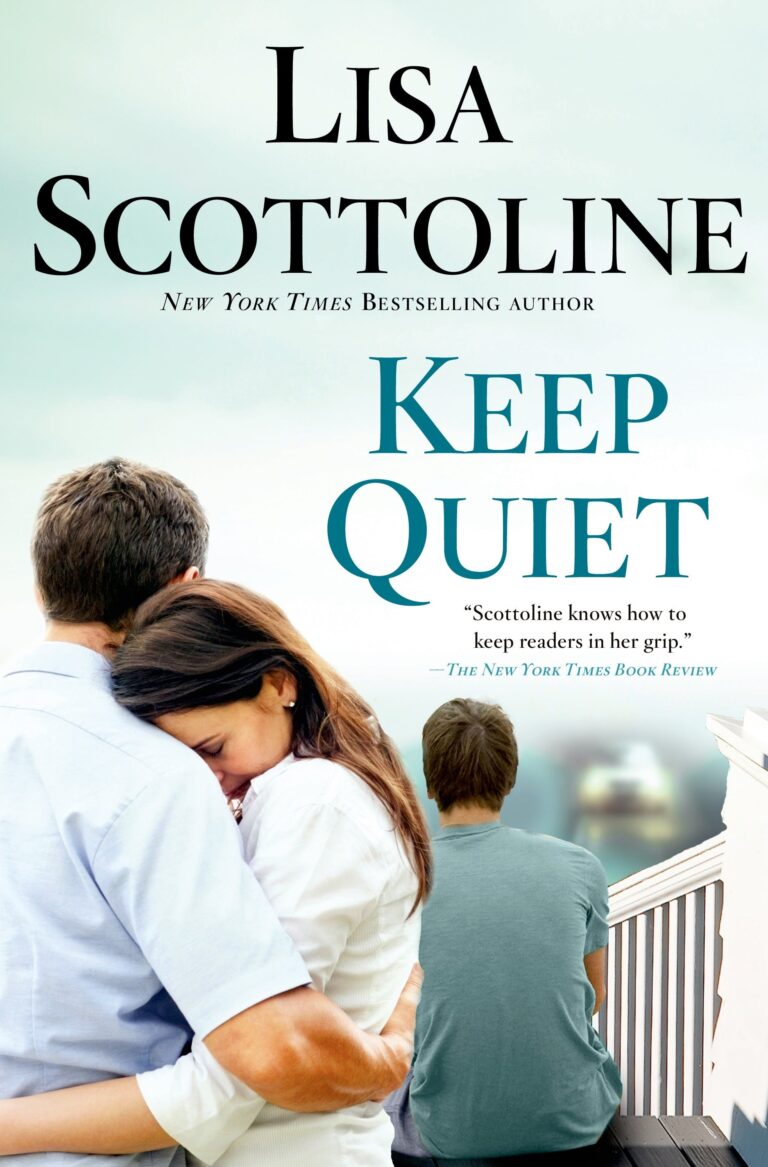 8. Keep Quiet
Jake Buckman's relationship with his sixteen-year-old son Ryan is not an easy one, so at the urging of his loving wife, Pam, Jake goes alone to pick up Ryan at their suburban movie theater. On the way home, Ryan asks to drive on a deserted road, and Jake sees it as a chance to make a connection.
However, what starts as a father-son bonding opportunity instantly turns into a nightmare. Tragedy strikes, and with Ryan's entire future hanging in the balance, Jake is forced to make a split-second decision that plunges them both into a world of guilt and lies.
Without ever meaning to, Jake and Ryan find themselves living under the crushing weight of their secret, which threatens to tear their family to shreds and ruin them all.
---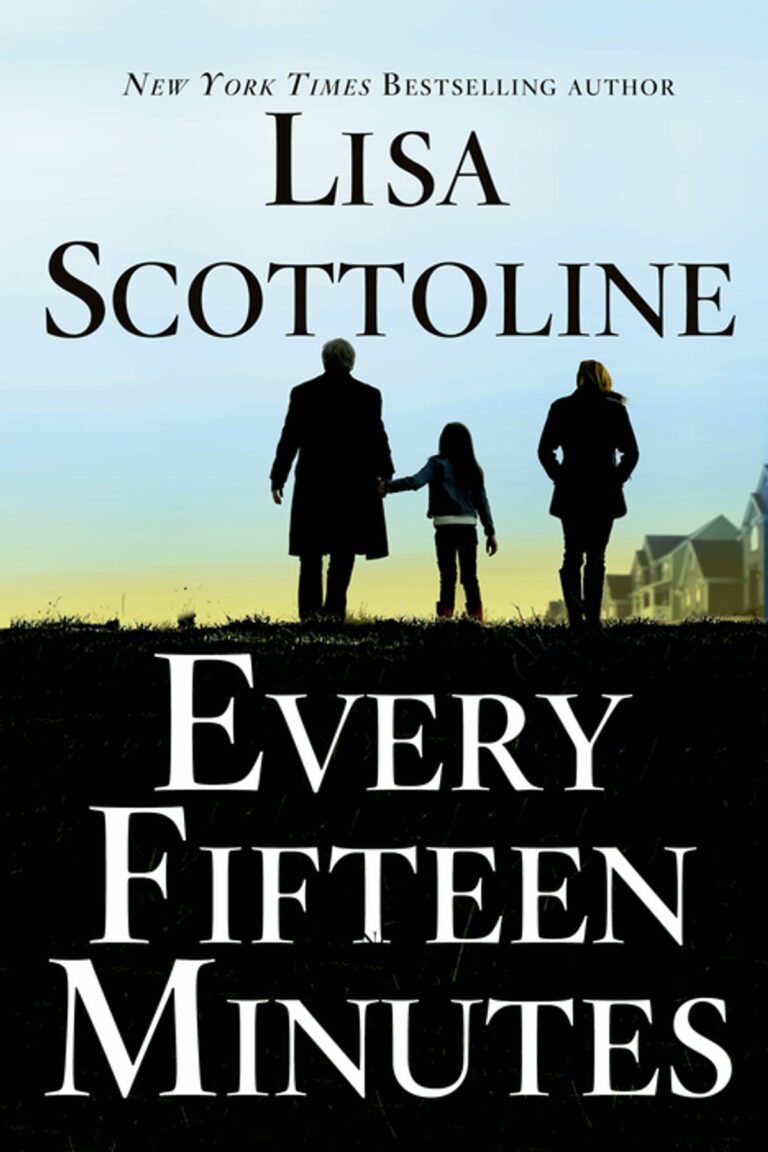 9. Every Fifteen Minutes
Dr. Eric Parrish is the Chief of the Psychiatric Unit at Havemeyer General Hospital outside of Philadelphia. Recently separated from his wife, Caitlin, he is doing his best as a single dad to his seven-year-old daughter Hannah.
His work seems to be going better than his home life, however. His unit at the hospital has just been named number two in the country and Eric has a devoted staff of doctors and nurses who are as caring as Eric is.
But when he takes on a new patient, Eric's entire world begins to crumble. Seventeen-year-old Max has a terminally ill grandmother and is having trouble handling it. That, plus his OCD and violent thoughts about a girl he likes makes Max a high risk patient.
Max can't turn off the rituals he needs to perform every fifteen minutes that keep him calm. With the pressure mounting, Max just might reach the breaking point.
When the girl is found murdered, Max is nowhere to be found. Worried about Max, Eric goes looking for him and puts himself in danger of being seen as a "person of interest."
Next, one of his own staff turns on him in a trumped up charge of sexual harassment. Is this chaos all random? Or is someone systematically trying to destroy Eric's life?
---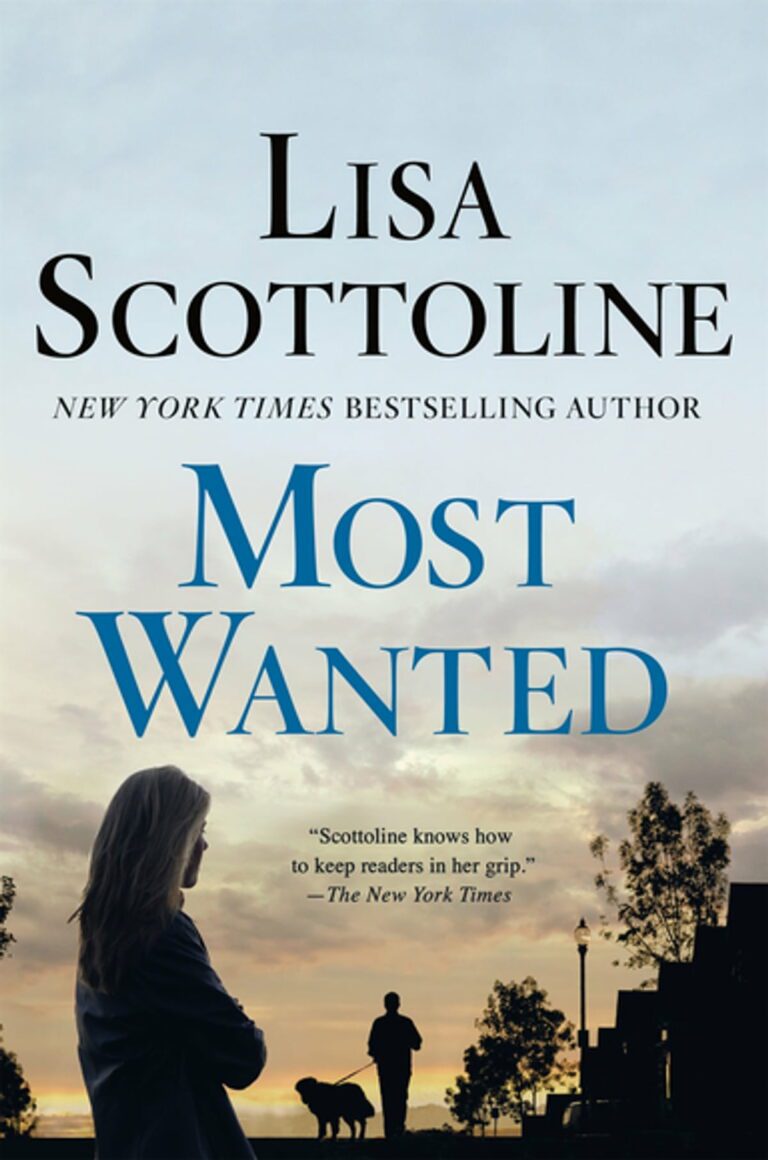 10. Most Wanted
Christine Nilsson and her husband, Marcus, are desperate for a baby. Unable to conceive, they find themselves facing a difficult choice they had never anticipated. After many appointments with specialists, endless research, and countless conversations, they make the decision to use a donor.
Two months pass, and Christine is happily pregnant. But one day, she is shocked to see a young blond man on the TV news being arrested for a series of brutal murders — and the blond man bears an undeniable and uncanny resemblance to her donor.
Delving deeper to uncover the truth, Christine must confront a terrifying reality and face her worst fears. What would you do if the biological father of your unborn child was a serial killer?
---
Final thoughts on Lisa Scottoline books in order
If you enjoy pacy legal thrillers, then reading the Lisa Scottoline books in order will have you hooked. But more than just enticing mysteries and engaging plotlines, Scottoline writes emotionally gripping moral quandaries that will stay with you long after the last page.
Amidst the background of threats, secrets, and devastating consequences, she explores familial and romantic relationships and the limitations of those ties.
More Crime Thriller Resources