Liane Moriarty became a household name around the world when Hollywood starlets adapted her books into hit TV series. But the books which inspired the star-studded adaptations are far from where her story begins. This guide to the Liane Moriarty books in order will begin with her debut publication and include her lesser-known middle grade series too.
About Liane Moriarty
Liane Moriarty is an Australian author who has achieved international success. Her sixth novel, Big Little Lies, debuted in the number one spot on the New York Times bestseller list in 2014. That book proceeded to be the basis for the Reese Witherspoon and Nicole Kidman adaptation of the same name which won five Emmy awards in 2017.
But Moriarty's path to becoming an author took much longer than that. As a child she used to write books for her father, but as she grew older, she lost the inspiration and drive to pursue writing her own stories.
Moriarty was inspired to finally write her first novel many years later when her younger sister secured a publishing deal. Moriarty's first attempt was soundly rejected by many publishers throughout Australia. However, she would go on to enroll in a master's program and write a novel which would become her debut publication in 2003: Three Wishes.
Since then, Moriarty has collectively sold 22 million copies of her books. Her latest book, Apples Never Fall, had an initial print run of 750,000 copies and the television rights have already been bought by Heyday Television.
A few years before, Nicole Kidman bought the rights to Nine Perfect Strangers without even having a manuscript to read, which is a testament and compliment to Moriarty's talent.
Liane Moriarty Books in Order
Standalone Books
If you've heard of Liane Moriarty's books because of the popular screen adaptations or are looking to start reading her books for the first time, you're in luck. All of her adult fiction offerings are standalones. This means that you can really read her books in any order you wish, as the books navigate new plots.
However, if you are looking for a deeper analysis and interpretation of her writing, then you can read the Liane Moriarty books in order of original publication. In this reading order you will see her growth and evolution as an author. You may also be able to gain a deeper understanding of the themes she frequently uses in her writing.
Space Brigade Books
In addition to her standalone novels, Liane Moriarty has also written a middle grade science fiction series. This series is also known as the Nicola Berry series and the title of each book differs depending on the country in which you purchase the book.
A Summary of Liane Moriarty Books in Order
Below you will find summaries to Liane Moriarty's standalone novels. Each of her books focuses on the intricacies of different forms of relationships. Whether a relationship is familial, platonic, or romantic, it shapes our lives, and when things shift within that relationship's dynamic, it can have a seismic effect.
---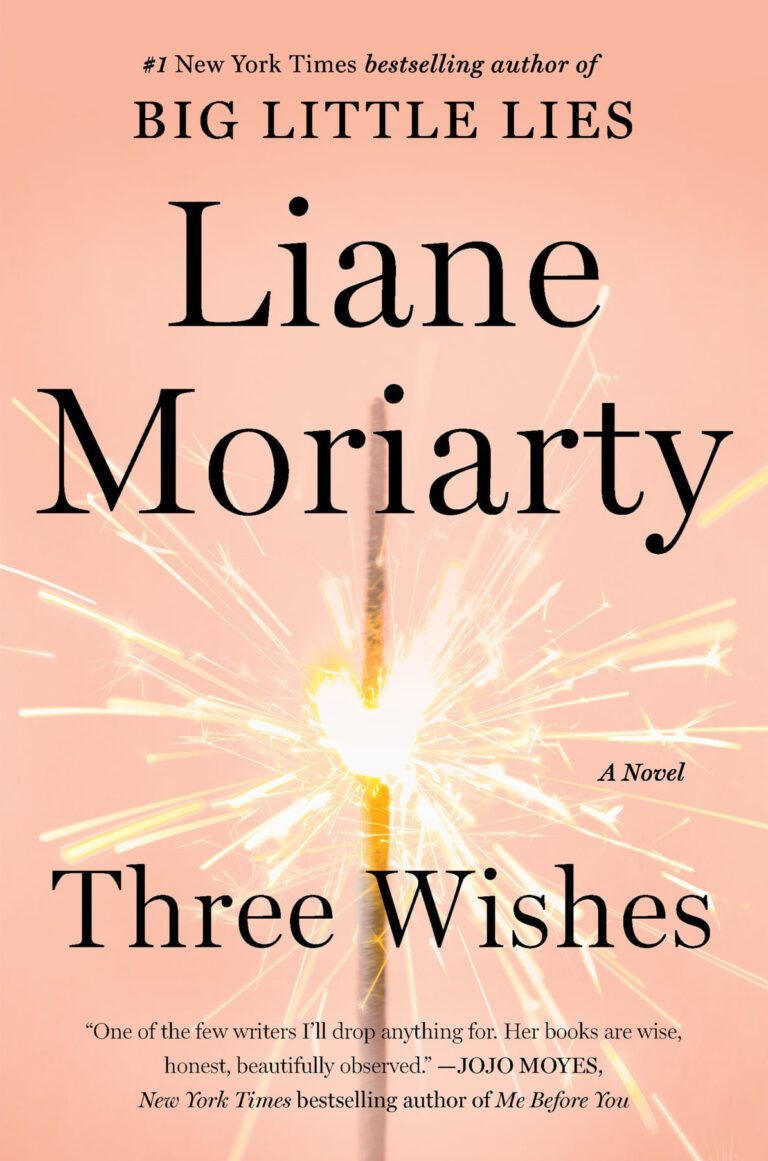 1. Three Wishes
Liane Moriarty's debut publication follows the lives of the Kettle triplets. On the surface the sisters complete each other in every way, but separately they are dealing with their own peaks and valleys of life.
Lyn is the organized one, Cat must confront a secret within her marriage, and Gemma still believes in happily-ever-after, even if she never makes it past six months in a relationship. As they turn 33, they must make it through sibling rivalry and secrets, revelations and relationships, unfaithful husbands and unthinkable decisions. All while always being a trio.
---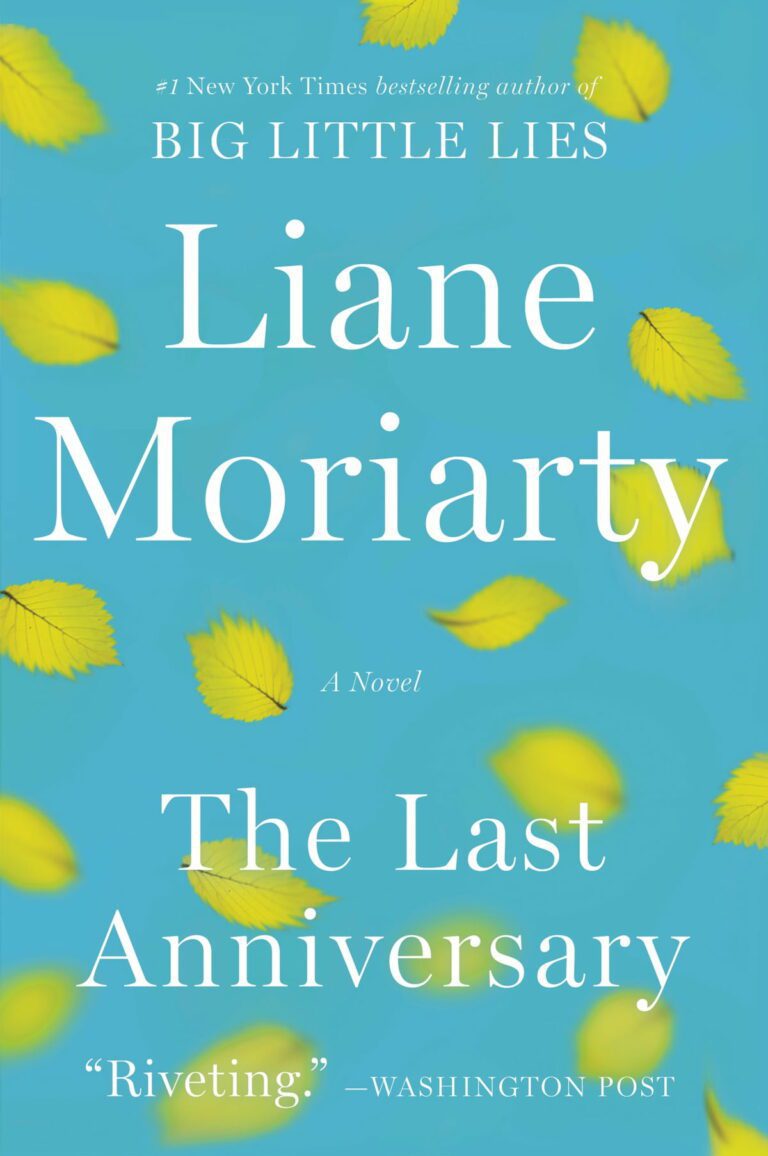 2. The Last Anniversary
Sophie Hanwell broke Thomas Gordon's heart when he was going to propose to her, and she's always wondered if he is the one who got away. While he married someone else a year later, Sophie has been single and when she unexpectedly inherits his aunt's house, she finds herself back in his orbit.
But she also finds herself in the orbit of Grace, Margie, and Aunt Rose on an island where everyone seemingly has a secret. Grace is desperate to escape from her seemingly perfect life, Margie has a pact with a stranger, and Aunt Rose is ready to make her own decisions in life.
It all leads Sophie to the realization that sometimes in life you need to make your own fairy tale ending.
---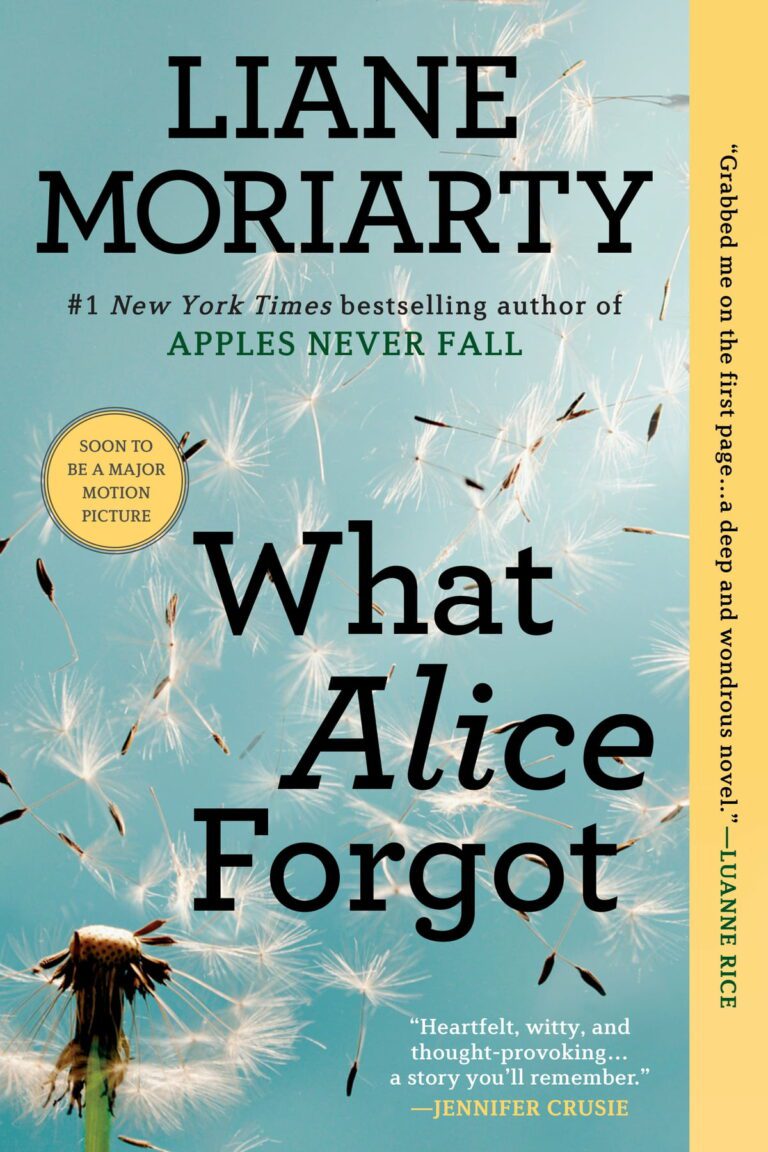 3. What Alice Forgot
Alice Love is 29, crazy about her husband, and pregnant with her first child. Then Alice wakes up on the gym floor, is sent to the hospital, and realizes that she is 39, in the middle of a divorce, and has three kids.
Alice must reconcile who she thought she was ten years ago with who she has become today, with no recollection of the years in between. As she attempts to reconstruct her life she must discover whether it is a blessing or a curse, and whether she can start over.
---
4. The Hypnotist's Love Story
Ellen O'Farrell is a professional hypnotherapist with a tumultuous relationship history. Then she meets Patrick, who is attractive, single, employed, and seems to like her back. When she finds out that Patrick's ex-girlfriend is stalking him, Ellen thinks it's interesting that she's dating someone worth stalking.
She's intrigued by Patrick's ex and would like to meet her even. But what Ellen doesn't know is that she already has.
---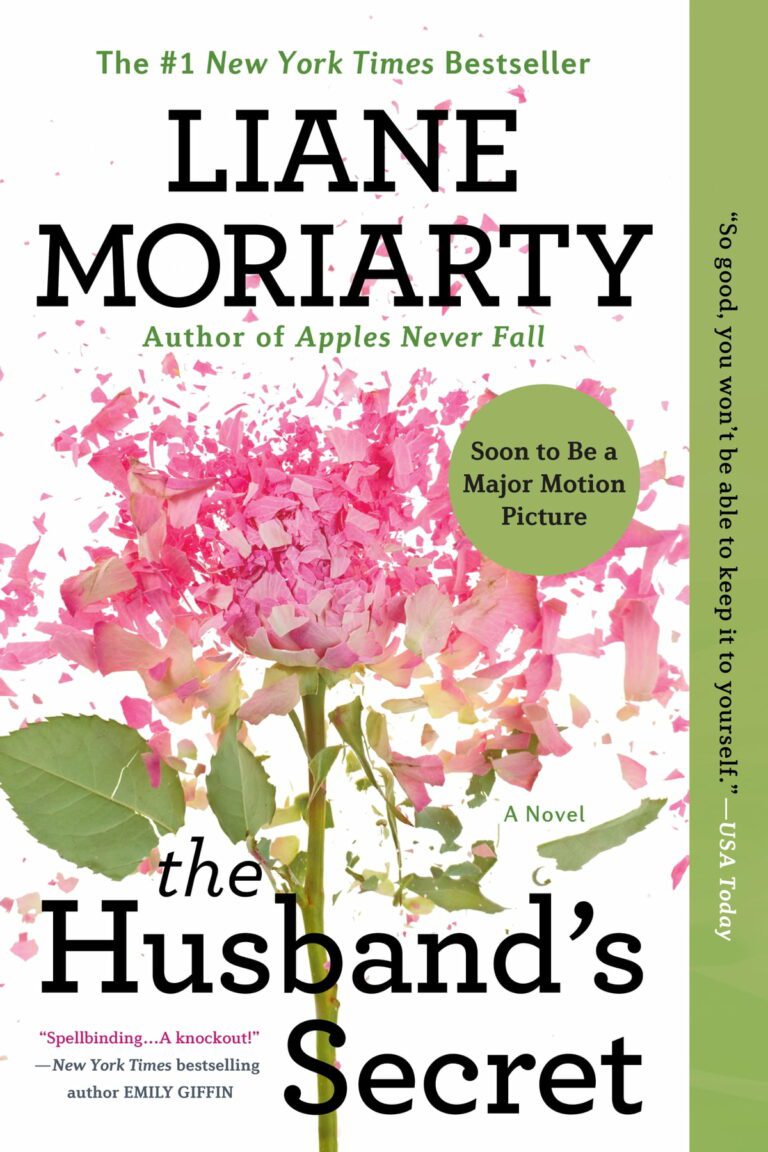 5. The Husband's Secret
Cecilia's husband wrote her a letter for after he dies. It contains his deepest, darkest secret that will destroy multiple lives. And Cecilia finds it while her husband is still very much alive.
Suddenly, everything in her successful life is upended. The contents of her husband's letter changes the course of her life, along with the lives of Rachel and Tess, who barely know each other.
---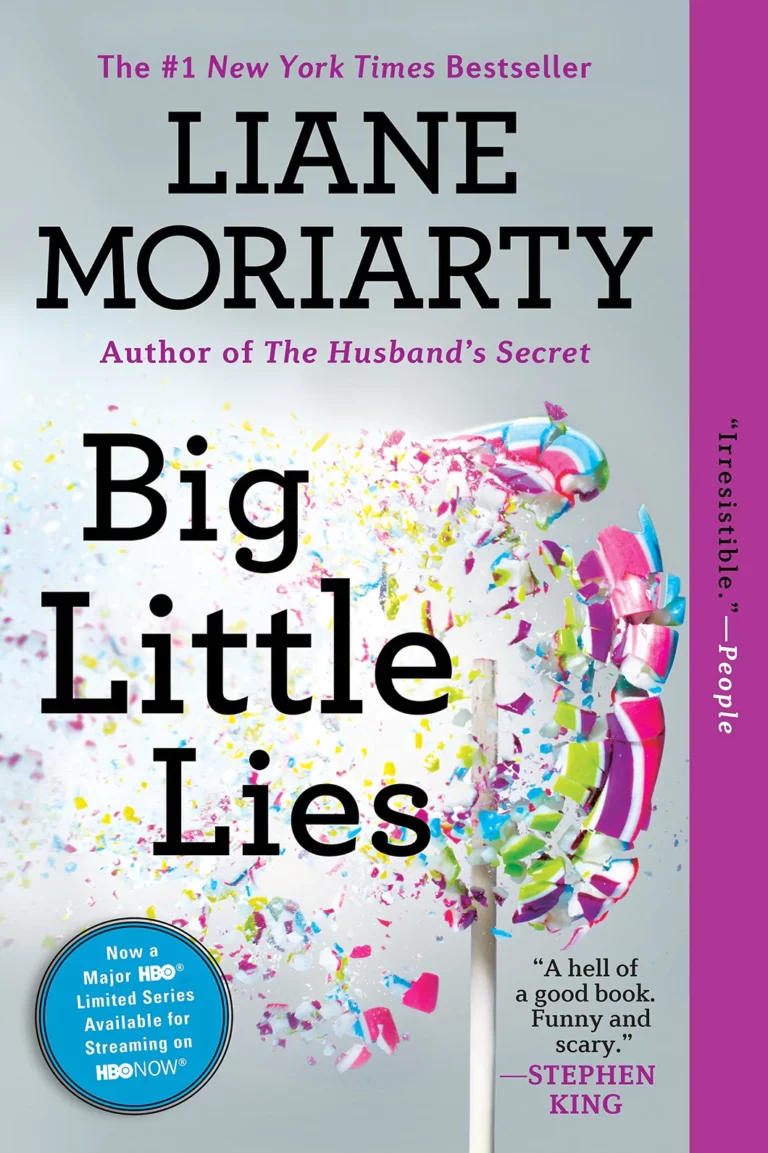 6. Big Little Lies
Three mothers at different crossroads end up in the same shocking place after the annual trivia night at Pirriwee Public turns deadly.
Madeline is a force to be reckoned with. She's funny, biting, and passionate; she remembers everything and forgives no one. Celeste is the kind of beautiful woman who makes the world stop and stare but she is paying a price for the illusion of perfection. New to town, single mom Jane is so young that another mother mistakes her for a nanny. She comes with a mysterious past and a sadness beyond her years.
This book analyzes the little lies told just to survive, and how they can turn lethal.
---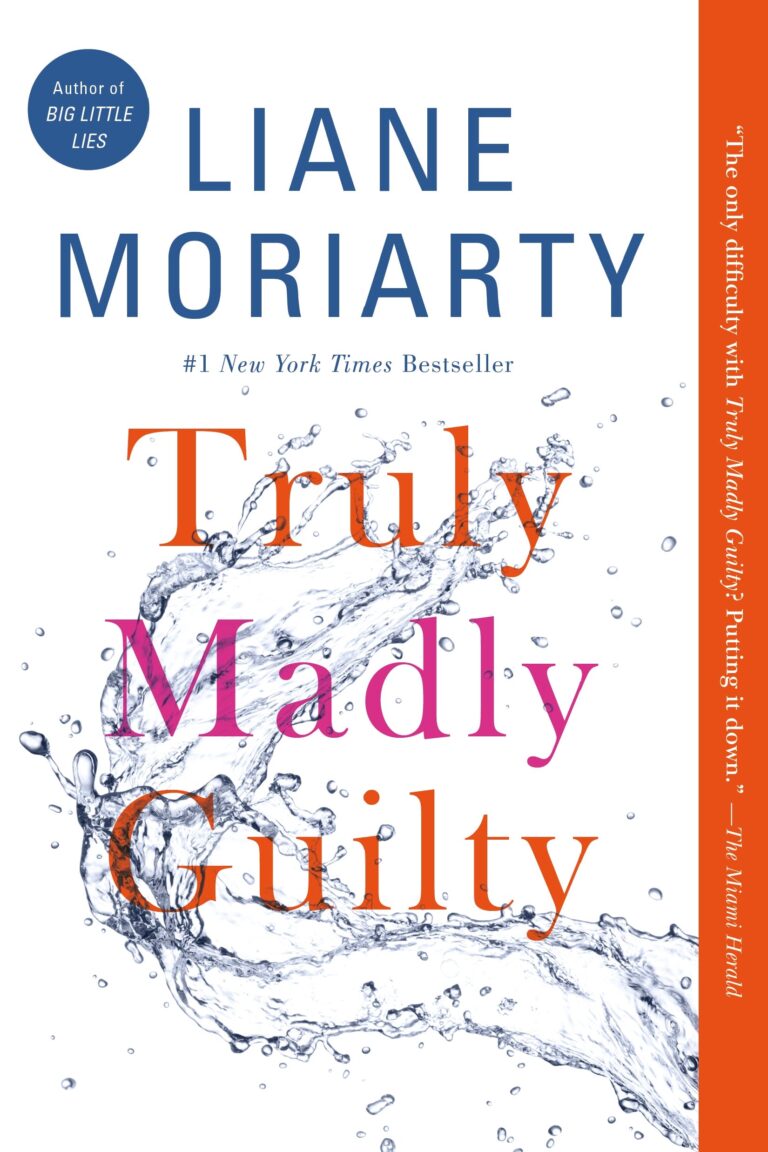 7. Truly Madly Guilty
The smallest decisions can sometimes have the largest impact. At least, that's certainly the case for Clementine and Sam.
While they didn't know Tiffany and Vid well, the invitation to their Sunday afternoon barbeque comes from Clem's oldest friend Erika, so they don't hesitate to say yes. But now it's two months later and it won't stop raining. Clementine and Sam can't stop asking themselves: What if we hadn't gone?
Truly Madly Guilty shows how guilt exposes fractures, the power behind what isn't said, and how innocent moments can sometimes do the greatest harm.
---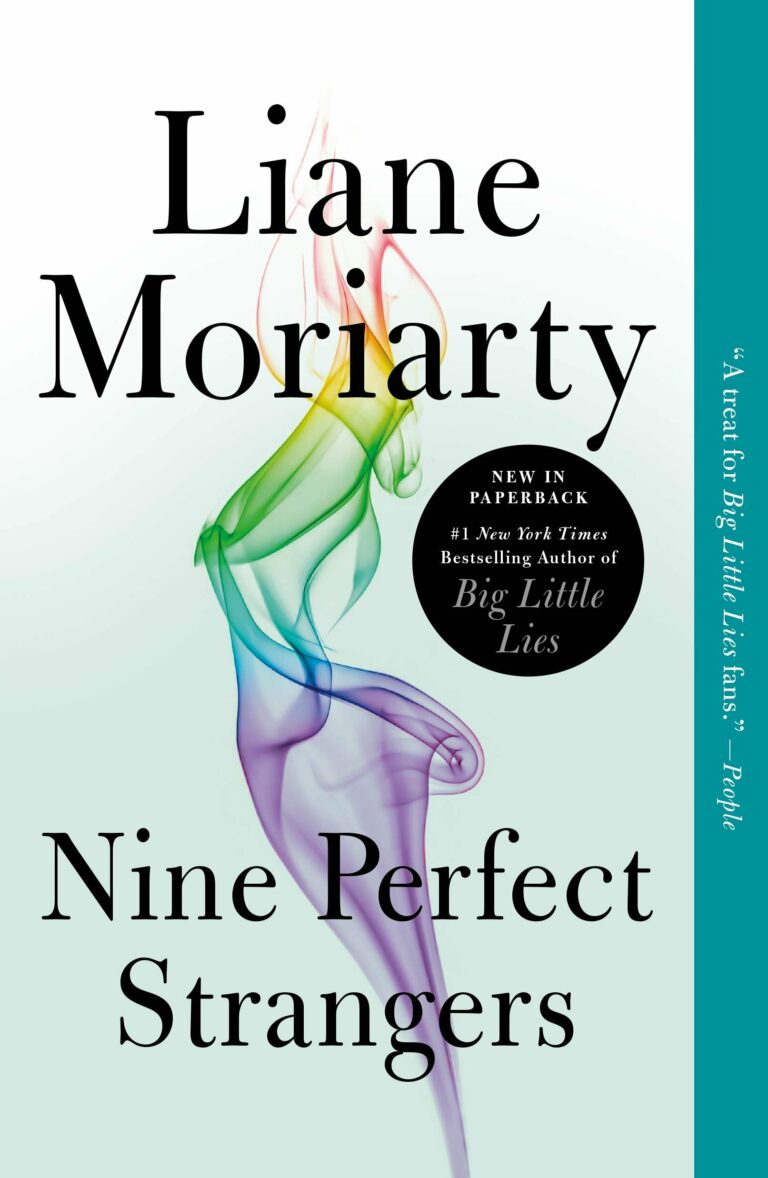 8. Nine Perfect Strangers
Tranquillum House promises its guests a transformative experience. These nine perfect strangers have no idea what the resort's owner and director has in store for them.
They've all arrived with their own mental and physical baggage, seeking something unique from this health and wellness retreat. One of the guests is Frances Welty, who used to be a bestselling romance author. She is intrigued by the other eight guests, but Tranquillum House's director intrigues her most of all.
But soon all of the guests are asking whether they should immerse themselves in the experience, or run.
---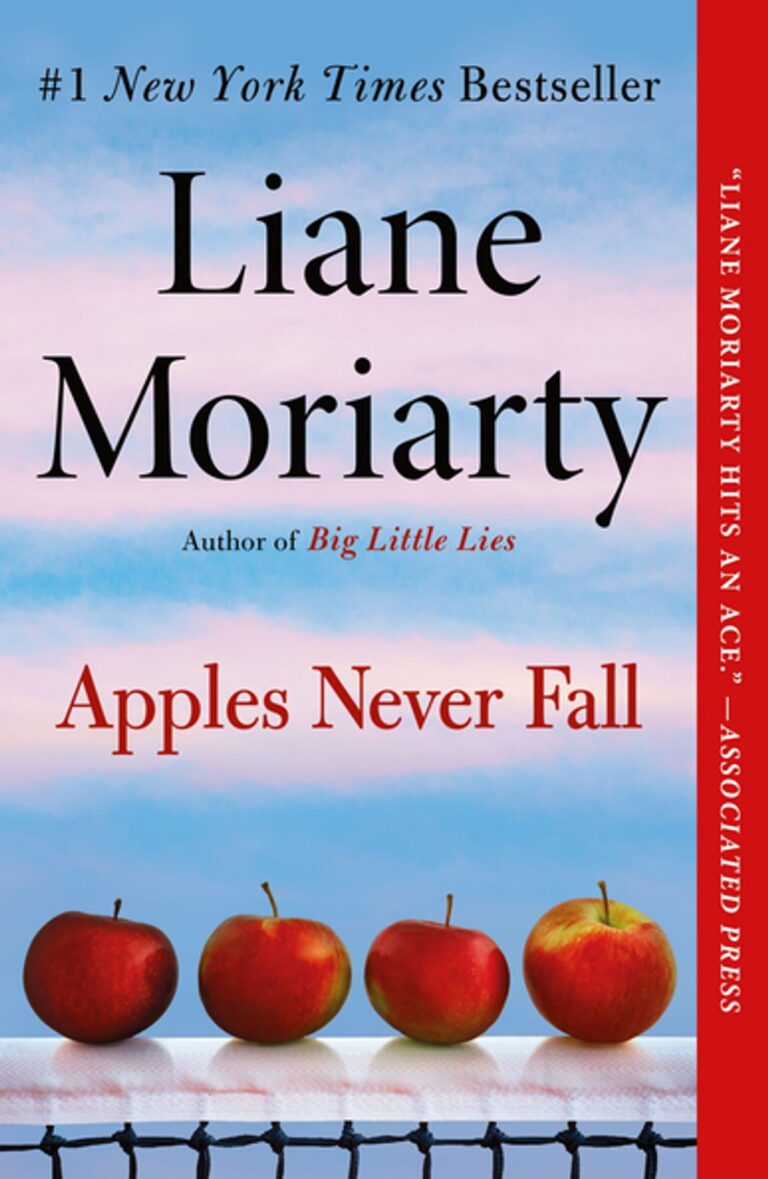 9. Apples Never Fall
The Delaneys appear to be the perfect family from the outside. Joy and Stan are former tennis coaches who are still winning tournaments, but now they're facing retirement and the opportunity to relax for the first time. They have four children who have grown up and are busy with their own lives.
Until Joy disappears. And now their children are looking at their parent's marriage in a new light, horrified that their dad may be responsible. Did they really lead perfect lives, or have these fault lines been deepening for a long time?
---
Final thoughts
If you enjoy poignant books that examine all forms of relationships from familial, platonic, or romantic, then you will greatly enjoy reading the Liane Moriarty books in order. There is a wit and cunningness to Moriarty's writing that will have you racing through the pages to the conclusion.
More Contemporary Fiction Resources