The majority of the Angela Marsons books in order are her D.I. Kim Stone books. These popular British crime thrillers take place in the Midlands and the Black Country detective must track down horrific serial killers. However, demons from her past give Kim both a sympathetic outlook, and make her job all the more dangerous.
Who is Angela Marsons?
While Angela Marsons fell in love with writing at a young age, she had a long journey ahead of her before her debut publication. In fact, it was nearly 25 years of rejection letters from publishers before she landed a publishing deal.
With the encouragement and support from her partner, Marsons began entering short story competitions, landing a win, before she self-published two of her standalone titles. It was after those self-published works that Marsons shifted to writing British crime thrillers, and D.I. Kim Stone brought her an eight-book deal with Bookouture.
The Kim Stone series also brought Marsons close to home with its setting, which lends a familiarity to the writing. Marsons was born, raised, and still lives in the Black Country of the West Midlands. This, therefore, was a natural and familiar setting for her crime thrillers.
Before this book deal Marsons had quietly accepted that becoming an author wasn't in the cards for her, but Kim Stone quickly became incredibly popular. The eight-book deal turned into 16, which has grown to 18 with the next installment on the way.
On December 7, 2022, Marsons finished the first draft of the eighteenth book — one Kim Stone book is a prequel, so technically Book 0 — and it is scheduled for publication in spring 2023.
Angela Marsons Books in Order
D.I. Kim Stone Books
While each Kim Stone book deals with a new investigation, there are overarching antagonists, plot points, and characters. Therefore, you should read these Angela Marsons books in order of original publication.
These books have dark psychological themes. So, reading the books in order is important if you want to follow Kim's character development and journey. With each book more of Kim's backstory is revealed in the way Marsons originally intended.
The publication order of these books almost matches the chronological timeline. The exception to this is First Blood, which is a prequel that brings readers back to Kim's first days at the Halesowen Police Station.
About Kim Stone
D.I. Kim Stone had an incredibly difficult childhood. Her dark past often bleeds into her policework and her demons tend to crawl out of the woodwork to wreak havoc on her investigations.
However, because of her lived experience, she is able to approach her cases differently than other detectives. That empathy does not always apply to those around her, as Kim tends to be blunt and speak without thinking. But Kim cares greatly about her team, going to great lengths to ensure their safety and being devastated when she cannot always protect them.
On Angela Marsons's website there is a list of ten fun facts about Kim Stone, which include that she loves the TV show Top Gear, but Judge Judy is a guilty pleasure. While it is well-known that she often works on her motorbikes, you may not know that Kim would willingly live in a caravan if there was the space for her bikes.
Other bits of trivia include a phobia of needles and that Stone has never been to the seaside.
Angela Marsons Standalone Books
Her Kim Stone books are the ones which propelled her to fame, but Angela Marsons's debut publication came a little earlier than that.
These first books were initially self-published as My Name Is and The Middle Child. However, they have since been republished as The Forgotten Woman and Dear Mother. Unlike the Kim Stone series, these are general fiction character-driven stories.
If Only is a contemporary romance with a large focus on female friendships and a hint of magical realism.
If Only (2021)
Anthologies
Finally, Angela Marsons has contributed to one anthology of eight short stories edited by Harry Bingham.
Dead Simple (2017)
Summary of Angela Marsons Books in Order
As most of Angela Marsons's oeuvre are her D.I. Kim Stone books, below you will summaries to the first ten books in that series. Spoilers have been kept to a minimum, but there may still be minor spoilers as the series progresses.
---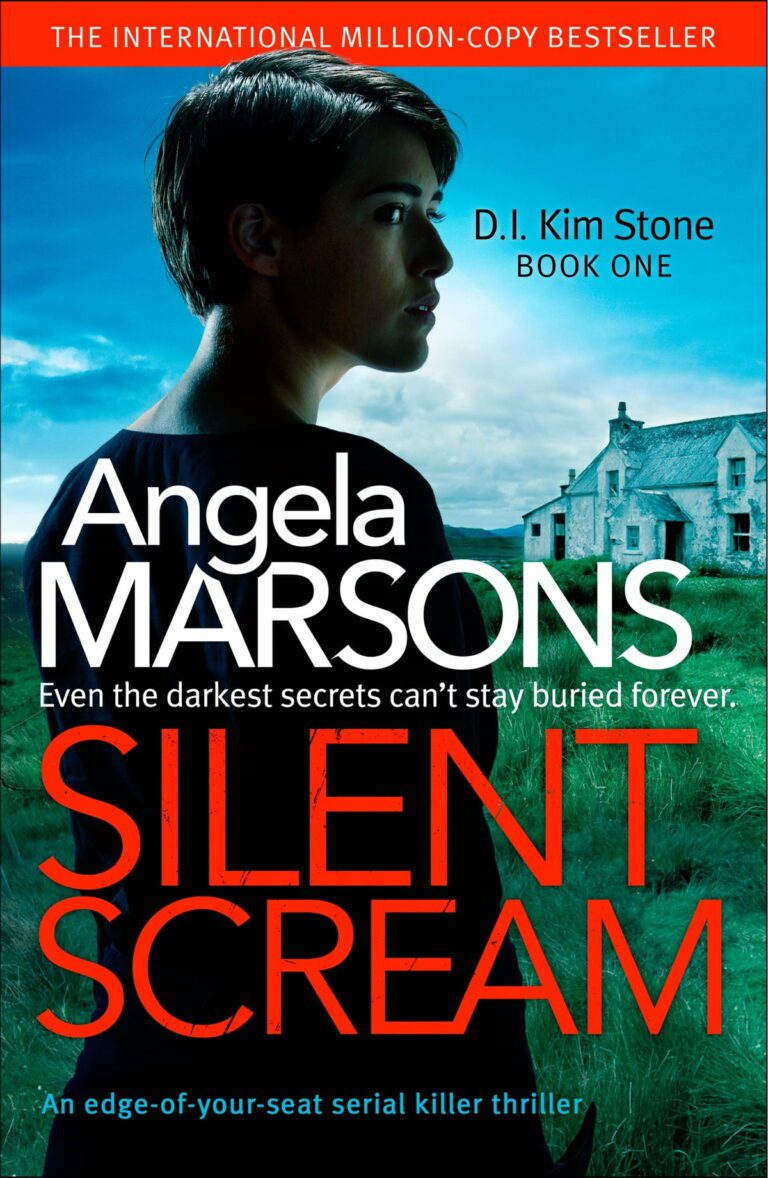 1. Silent Scream
The first Kim Stone book dives right into sinister matters with a flashback to a dark secret and a shallow grave. The grave is small and represents the loss of an innocent life.
Flash forward to the present and a killer is running amok in D.I. Kim Stone's territory in the Black Country. It begins with the strangulation of a headmistress, but with a series of gruesome murders and the discover of human remains, Kim realizes the murderous streak began decades ago.
The number of bodies continues to rise and the pressure mounts for Kim to find the murderer. But to do so, Kim will have to face her own demons first.
---
2. Evil Games
The mutilation of a rapist in a vicious attack brings Kim and her team onto the case, but more sinister killings means there is much more going on than meets the eye.
Kim finds herself with a target on her back as a sociopath hunts her down. It's becoming personal as the investigation gathers momentum and Kim must work hard to protect herself.
---
3. Lost Girls
Two young girls go missing and their kidnapper adds a sinister twist to their ransom note. The family that offers the highest amount will have their daughter returned safely, while the other will die.
Then, Kim Stone discovers a trail of bodies. As the hours pass, the chances of a safe return for the girls dwindles. Dark secrets from either family's past may be the key to cracking the case wide open.
---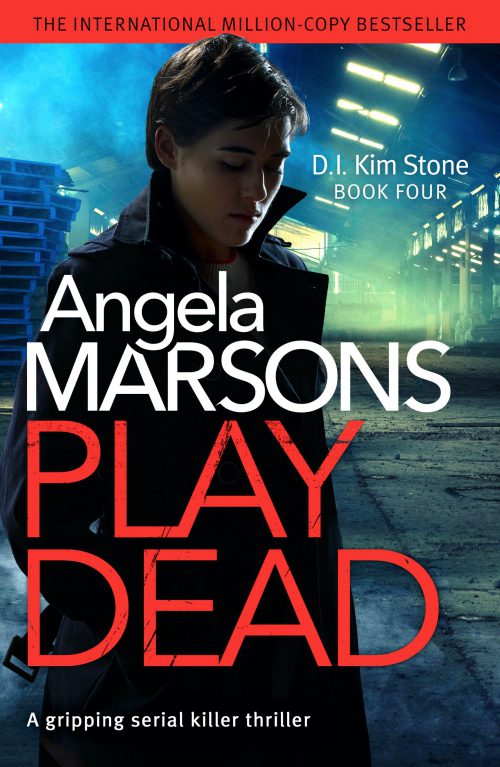 4. Play Dead
Westerly Research Facility is a haunting sight. It investigates the various stages of human decomposition, so there are corpses in states of decay within the facility. But then a fresh body is found, and Detective Kim Stone and her team are brought in to investigate.
Then a second woman is found in a similar state: Her mouth was filled with soil and she was left for dead with her body drugged. A serial killer seems highly likely, but how many times will they strike before they are caught?
A local reporter is the next to go missing and stakes continue to rise. Kim must delve into the past to discover the killer's secrets before time runs out.
---
5. Blood Lines
The first victim looked like an accident. A robbery gone wrong that ended with a stab to the heart. But then another body is found with an identical, single, precise stab wound and Detective Kim Stone knows something more sinister is at play.
But what could be the connection between a caring social worker and a local drug addict? That's what Kim needs to uncover.
Then Kim receives a letter from a man she put behind bars that threatens everything. As they unravel the secrets that bring them closer to the killer, Kim's attention strays back to the letter, and she may not be able to save her team this time…
---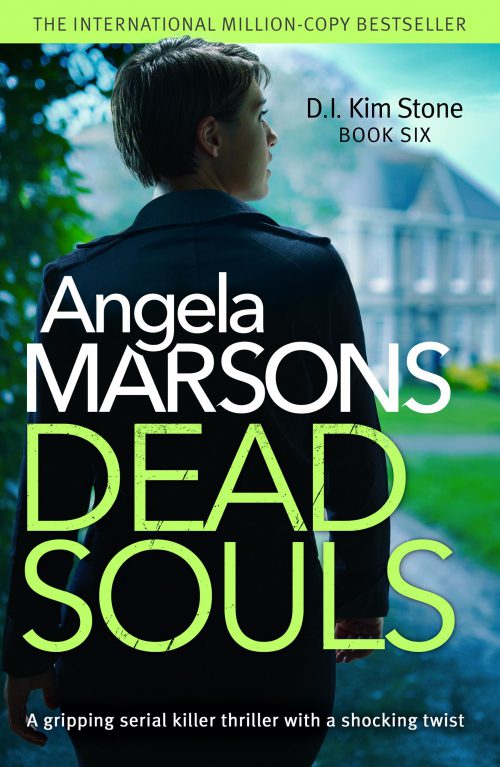 6. Dead Souls
A routine archaeological dig in a Black Country field uncovers a mass grave with the bones of multiple victims. The bones show evidence of bullet holes and the markings of animal traps, alluding to horrific terror.
Detective Kim Stone must work with Detective Travis to understand the secrets the families owning the land are hiding. To make matters more complicated, one of Kim's own team members is in danger. Kim must save them and solve the case at the same time.
---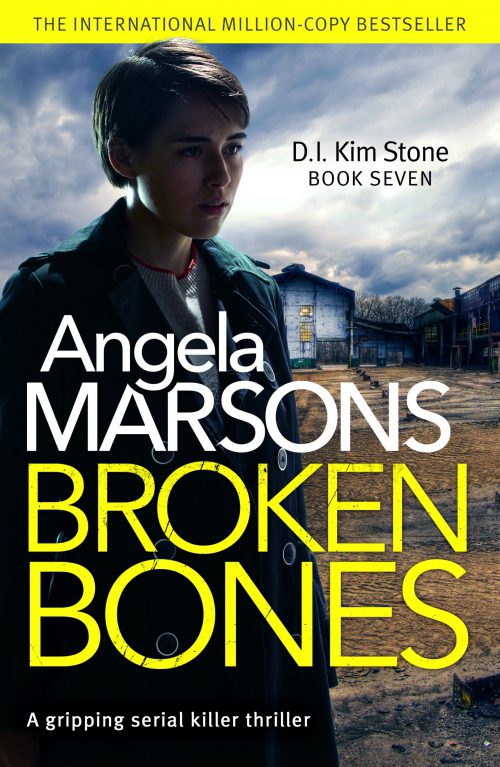 7. Broken Bones
In this disturbing and horrifying investigation, secrets from Detective Kim Stone's past come to light, as does someone from her childhood.
It begins with the murder of a sex worker and then a baby left at the station by a desperate woman. Then three more sex workers are killed in an increasingly violent fashion, leading Kim to surmise that this is a twisted serial killer.
Meanwhile, the investigation for the baby's mother uncovers a case of modern-day slavery. The two cases will intersect in the horrific underground of human exploitation and cruelty with shocking secrets about Kim coming to light.
---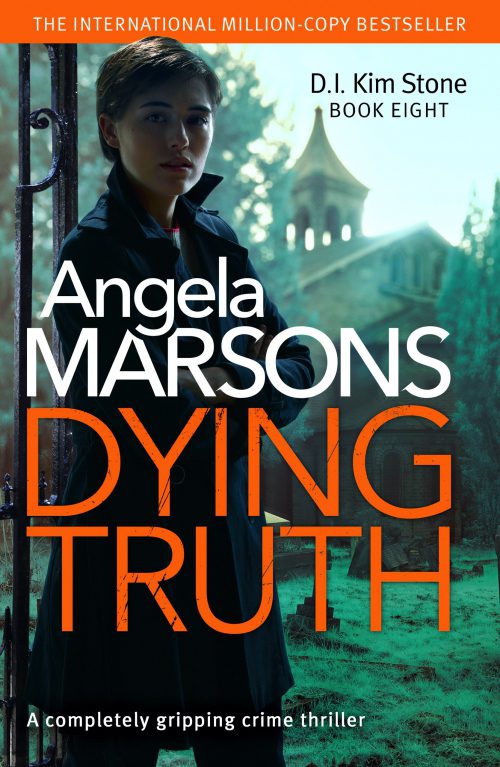 8. Dying Truth
Sadie Winter's death is initially seen as a suicide. A troubled young girl, she jumped from her school's roof. But then a young boy turns up dead at the same school, and Detective Kim Stone believes there is something much more sinister at play.
Then, a teacher that may have been the key to the investigation is killed too.
With her number of questions only increasing, Kim finds herself looking to a sociopath she put in jail for help. She must consider that the murderer might be a student.
Kim finds a connection between the murders and an old initiation prank, but solving the case now comes with a serious price that someone on her team might pay for.
---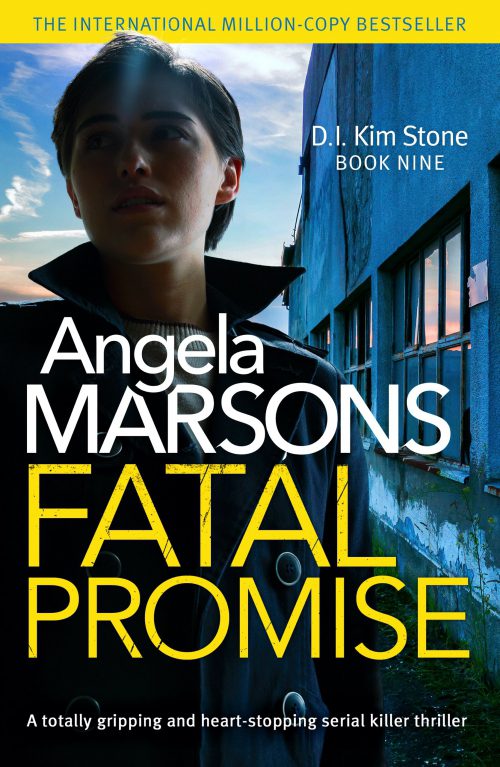 9. Fatal Promise
The victim in Detective Kim Stone's latest investigation has ties to a previous case. Gordon Cordell is a doctor with a questionable past, but Kim can't imagine who wanted him dead.
Then Gordon's son is in critical condition following a car crash and Kim knows it wasn't an accident. Next is the body of a dead woman, which leads Kim to finding a connection between where Gordon worked, Russells Hall Hospital, and the victims.
Kim and her team are still reeling from their previous case. Now they must rally to find this dangerous serial killer.
---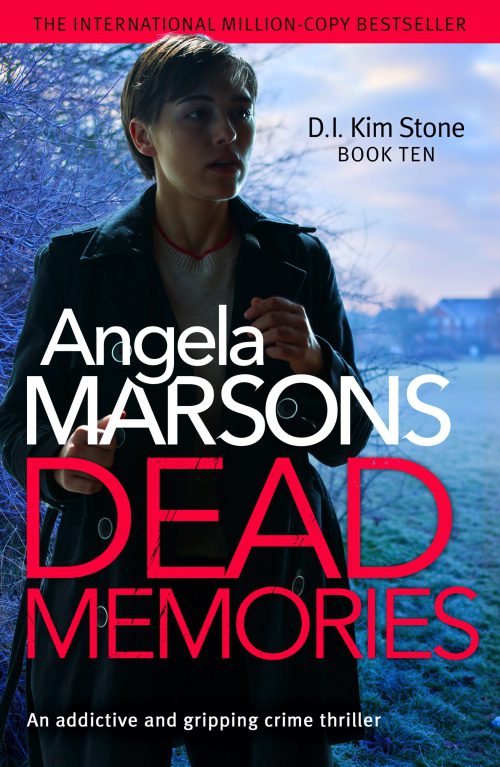 10. Dead Memories
Kim must face a serial killer recreating her most traumatic memories. First there are two teenagers chained to a heater, just like Kim and her brother Mikey were thirty years ago in that same building. Just like Kim's own past, the girl is alive, but the boy is dead.
Then a middle-aged couple are found in the shell of a burned car, just like how Erica and Keith died, the only true parents Kim knew.
As it becomes apparent this killer is intent on destroying Kim, a profiler arrives to observe her behavior. Will Kim be able to solve this case, or will she be the next victim?
---
Final thoughts on Angela Marsons books in order
Each Angela Marsons book confronts dark secrets and past terror emerging into the present day. The Kim Stone by Angela Marsons books in order peel back layers of the protagonist in a slow fashion with each book. Not only will readers enjoy the thrilling murder mysteries, but these British crime thrillers feature a nuanced main character in Kim Stone.
More Mystery Thriller Resources