Some settings lend themselves naturally to a certain genre. The pathetic fallacy can be so strong that the atmosphere leaps from the page and immerses the reader. That much is true of the Joy Ellis books in order with the setting of the English Fenlands.
All of her books take place in this eerily haunting location. Remnants of the past act as location markers and there is a sense of isolation with the far-apart villages and poor telephone service. Ellis has written three series and one standalone that feature this setting as the backdrop to horrific crimes and murders that her characters must unravel to discover the truth.
Who is Joy Ellis?
Joy Ellis had a later start to authorship than many. She published her debut, Crime on the Fens, in 2010 after retiring from a long career in a multitude of jobs.
She was born in Kent, England in Blackfen, and now lives in the Lincolnshire Fens which is the setting for all of her contemporary crime thrillers. Before settling in the Lincolnshire Fens, Joy Ellis worked in both London and Surrey. She was an apprentice florist at a prestigious Mayfair florist shop before opening her own in Weybridge.
After she closed her shop due to the recession Ellis worked in an independent bookstore and found inspiration in being surrounded by books all day. While she says she had written stories before this, it was only in this bookshop that she decided to take a serious look at writing.
She can cover her office floor in the rejection letters she received, but since her debut in 2010, Ellis has written an impressive 27 books and contributed to one anthology. There have been more than 2.2 million copies of her books sold, with an equal quantity being read on Kindle Unlimited.
Her partner Jacqueline is also a former police officer, so Ellis can leverage her knowledge on modern crime and realistic police pursuits. Together they have six dogs, and according to her Facebook page in July 2022, they were anticipating the arrival of a new foster Breton spaniel.

Joy Ellis Books in Order
DI Nikki Galena & DS Joseph Easter Books
This first series in this list of the Joy Ellis books in order was her debut and is her longest series with 13 books. The next installment was confirmed by her publisher in July 2022. Unfortunately, no release date information is available at this time.
In addition to DI Nikki Galena and DS Joseph Easter, this series has the more colloquial name of The Fen series due to its setting. It follows Nikki Galena who is on the brink of losing her job after grieving a tremendous loss. She must make nice with the straight-laced Joseph Easter to keep her spot on the force, but unfortunately, Joseph has his own skeletons hiding in the closet.
DI Rowan Jackman & DS Marie Evans Books
This next series on the list of Joy Ellis books in order is also known more simply as the Jackman and Evans series. Like her first series this follows two members of the police force and also takes place in the same haunting location of the Lincolnshire Fens.
DCI Matt Ballard Books
Joy Ellis's third and final series is about Detective Matt Ballard and also known as The Matt Ballard Mysteries. The first two books follow Matt as he works two cases while still a member of the police force, while the next three are about the cases and mysteries he pursues while officially in retirement. These books introduce a new character to Ellis's trademark setting of the Fenlands.
Other Joy Ellis Books
Finally, Joy Ellis also has one standalone novel and an anthology. Guide Star is a standalone about a police officer who was shot and left for dead, and now must rebuild her life with injuries that mean she must leave police work behind. The second title is an anthology by Ellis's publisher: Joffe Books.
Guide Star (2017)
Summary of Joy Ellis Books in Order
Below you will find summaries for Joy Ellis's debut and longest series. The Fen series is about Detective Inspector Nikki Galena and Detective Superintendent Joseph Easter. Each of these crime thriller novels tackles a new murderer, so there will only be minor spoilers for character development in the summaries below as the series progresses.
One of the most enticing elements of this series is the haunting atmosphere and setting. The Lincolnshire Fens feature great open skies over marshes, farmland, and nature reserves. The villages are distant to one another with dangerous and misty lanes, and poor telephone coverage.
All of this makes it an incredibly difficult area to police, which creates challenges for our main characters of Nikki and Joseph.
---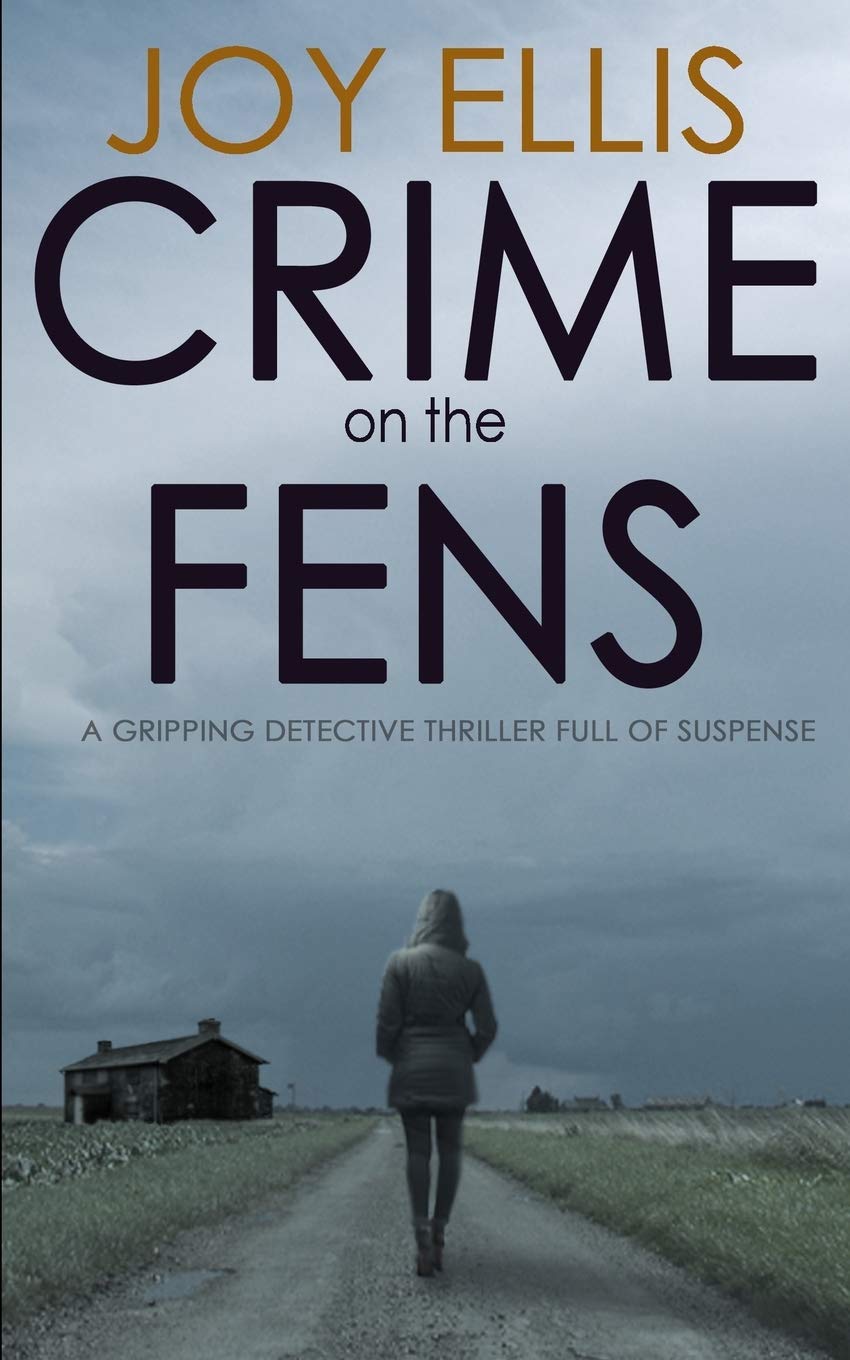 1. Crime on the Fens
DI Nikki Galena is a police detective with nothing left to lose. She had a girl die in her arms, and her daughter will never leave the hospital again.
She's got tough on the criminals she believes did this to her. Too tough. And now she has one final warning: Make it work with her new sergeant, DS Joseph Easter, or she's out.
DS Joseph Easter is the handsome squeaky-clean new member of the team. But his nickname "Holy Joe" belies his former life as a soldier. He has an estranged daughter who blames him for everything that went wrong with their family.
Their adversary is a ruthless man who holds DI Galena responsible for his terrible disfigurement.
The town is being terrorised by gangs of violent thugs, all wearing identical hideous masks. Then a talented young female student goes missing on the marsh and Nikki and Joseph find themselves joining forces with a master criminal in their efforts to save her. They need to look behind the masks, but when they do, they find something more sinister and deadly than they ever expected…
---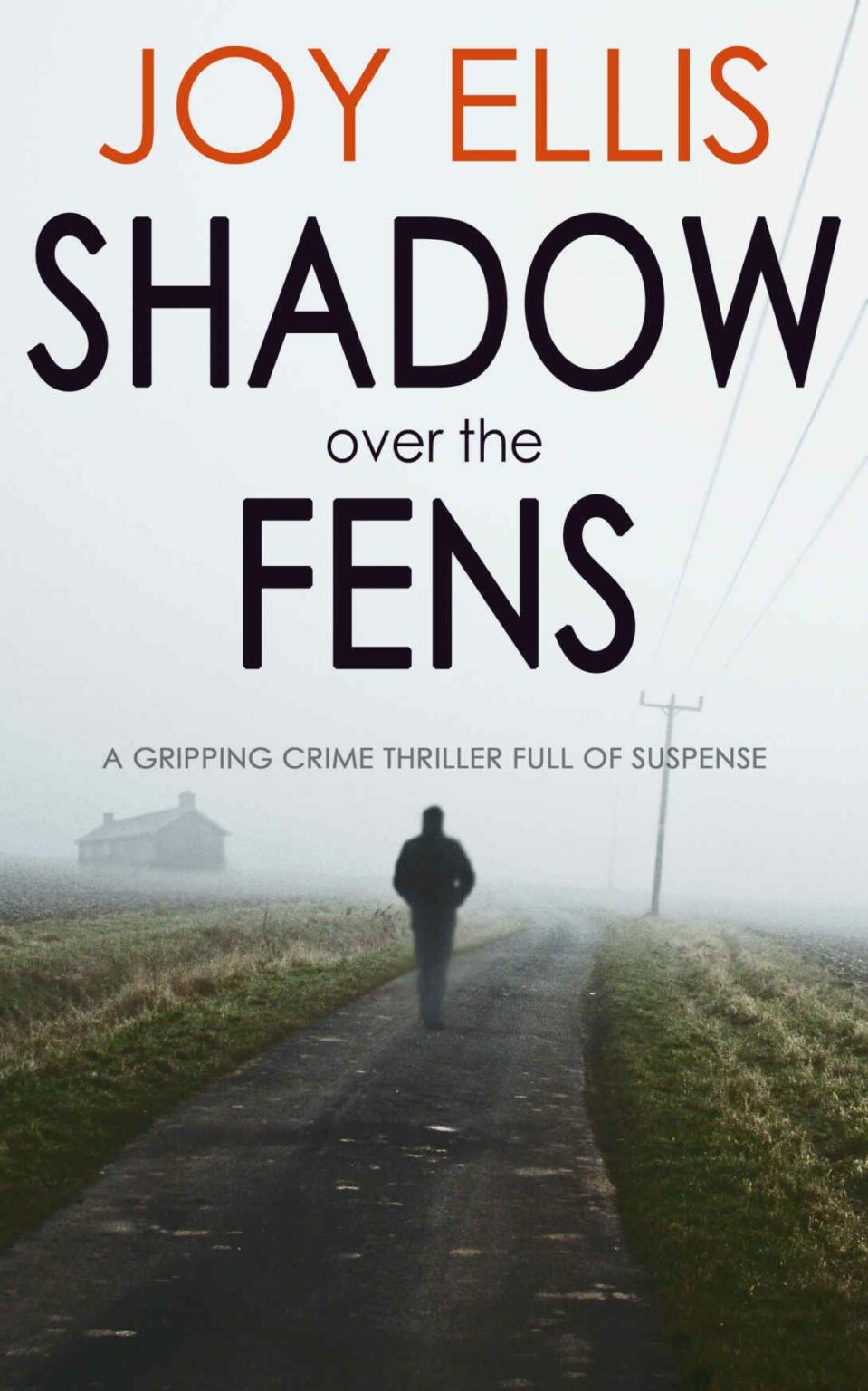 2. Shadow Over the Fens
Detective Nikki Galena's friend and neighbour meets a tragic end, but there's more to his death than meets the eye… And someone terrible from DS Joseph Easter's past is back…
A man is found executed on a piece of wasteland in Greenborough town. The cold-blooded murder triggers terrible memories for DS Joseph Easter. Just when things seemed to be going well for DS Easter, he realises that the nightmare is coming back, threatening his career, his sanity, and maybe his life.
In a breath-taking conclusion even Nikki begins to doubt DS Easter as he faces a race against time to save someone very close to him.
---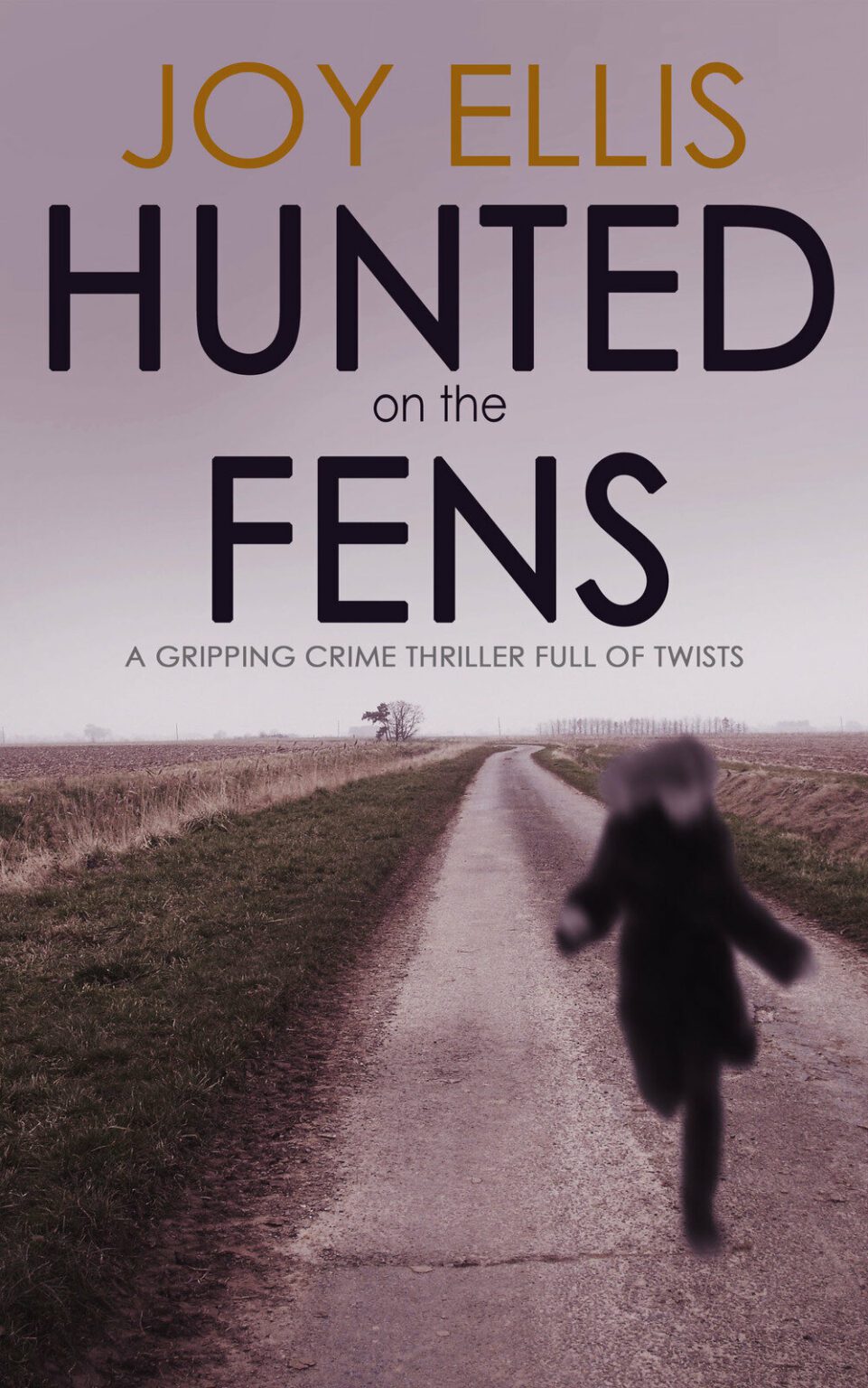 3. Hunted on the Fens
A vicious criminal is targeting DI Nikki Galena and her team. One by one he will hunt them down and destroy their lives. Unless she can stop him first.
DI Nikki Galena faces her toughest challenge yet. Can she save her team and herself from a cruel and determined adversary who will stop at nothing to harm Nikki and her colleagues? First, she must work out who wants revenge against her or one of her detectives.
And what is the connection between the series of attacks on the police and the mystery of a woman found dead in a seemingly impregnable locked room?
---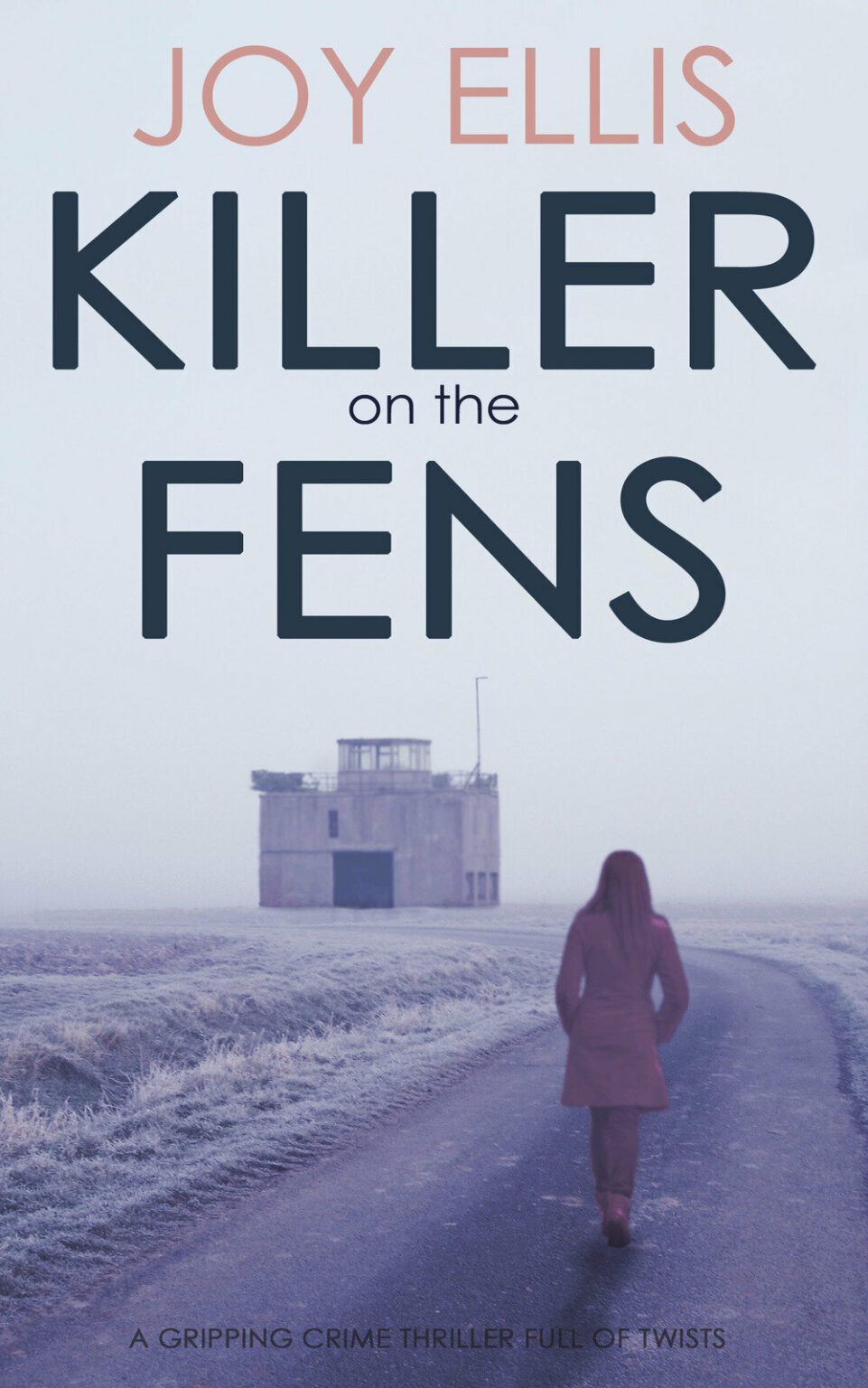 4. Killer on the Fens
Detective Nikki Galena's dying father has one final request: "Find Eve."
DI Nikki Galena faces a personal challenge which will stretch her to the limit. She must fulfil her father's dying wish and discover who the mysterious Eve is.
Meanwhile, a dead drug dealer is found on an abandoned airfield that the locals say is haunted. The trail of both mysteries will lead to the most shocking discovery of Nikki's career and put her whole team in mortal danger.
---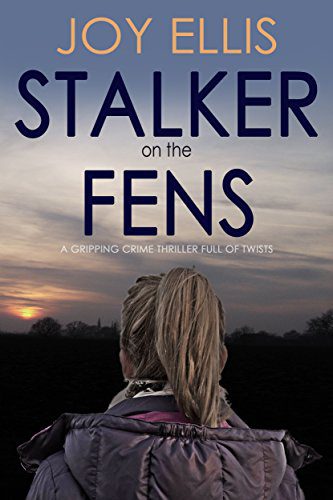 5. Stalker on the Fens
DI Nikki Galena's friend Helen Brook is involved in a serious accident where she is trapped in a collapsed cellar. After her hard-won recovery, Helen is still getting flashbacks to a man she says was down there with her and who confessed to a murder. But there is no trace of this man.
Then Helen tells Nikki that someone is watching her. But is all this in her friend's imagination and part of her post-traumatic stress?
And why is Stephen Cox back in town? He's the villain who tore Nikki's life apart and he seems to have returned for revenge.
Before long the whole town is on the verge of hysteria and her friend's fear will lead Nikki and Joseph on a very dangerous trail.
---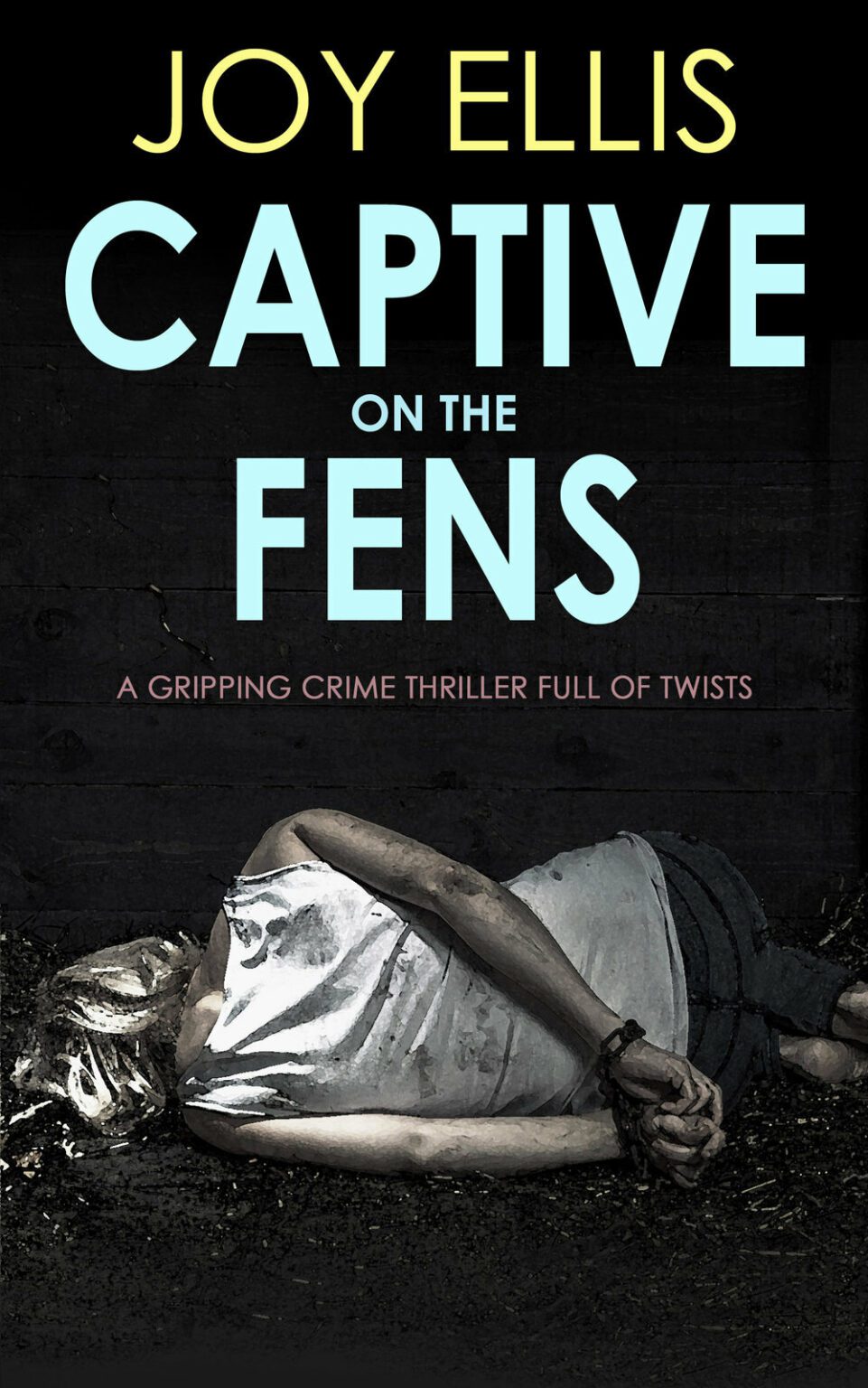 6. Captive on the Fens
A young woman's body is found in a remote barn on the Fens, but before she was killed, one of her fingers had been cut off. Who is inflicting this violence and why?
Can DI Nikki Galena stop them before anyone else suffers? The young woman in the barn was a captive for some time, and the case shows strong similarities to an unsolved murder in Derbyshire. When another woman is found alive with similar injuries the case grows even more complicated.
At the same time, the Fenland police have received intelligence that the ruthless criminal Freddy Carver plans to make Greenborough the hub for his new enterprise. DI Nikki Galena is desperate to track down Freddie Carver and make sure that he does not put down roots in the Fens, but finding him is not easy. And what's his connection to the kidnapped girls?
And who is the woman being held captive in a remote location? DI Nikki Galena must rally her team of detectives, while facing a traitor on the inside, as Nikki races against time to save more than one victim, including someone she cares deeply about.
---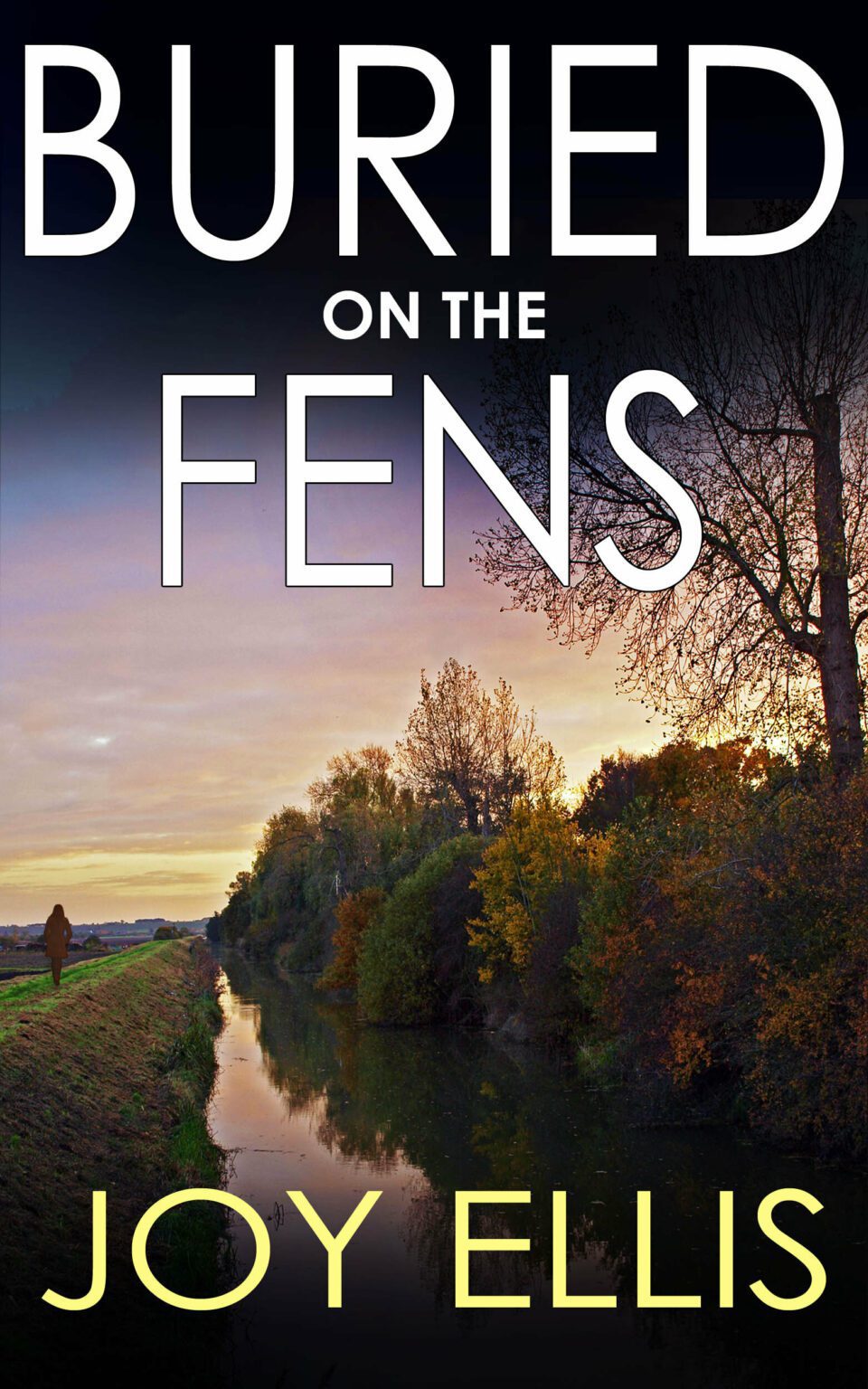 7. Buried on the Fens
A skeleton is found in a shallow grave in the churchyard. But this was not an official burial, because the victim was murdered decades ago.
At the same time, Detective Nikki Galena and her team are investigating the brutal slaying of local businesswoman Madeline Prospero. She was a member of an exclusive and secretive drinking club called The Briar Patch. But they've got no suspects and no one is telling them the truth.
Meanwhile, the buried skeleton leads them on a trail to the village of Quintin Eaudyke. This is a troubled place. In the late seventies and eighties a reign of terror and abuse was unleashed on the close-knit population.
When more women from The Briar Patch come under threat, Nikki faces a race against time to stop more murders.
---
8. Thieves on the Fens
DI Nikki Galena gets a series of anonymous calls. The caller tells her the place, time, and who will die.
But the messages are in a secret language. Nikki and her team must decode the riddles and work out where the threats are coming from.
Meanwhile, there has been a series of "designer burglaries" across the Fens. It appears that a new gang of thieves are stealing to order.
And things get very close to home when a friend of Nikki's mother dies suddenly and perhaps suspiciously.
Do any of these events relate, and can Nikki stop the thieves on the Fens, before anyone else dies?
---
9. Fire on the Fens
Someone is lighting fires. First, they target homes and businesses, but then there is the discovery of a body at one of the crime scenes.
More fires ignite. And at each one a single person dies. But the victims have led spotless lives and apparently there's no connection between them.
Meanwhile, the town is facing a very peculiar threat from a group of sinister Satanists led by a charismatic businessman.
Who is burning with anger, and can Nikki stop them before anyone else dies?
---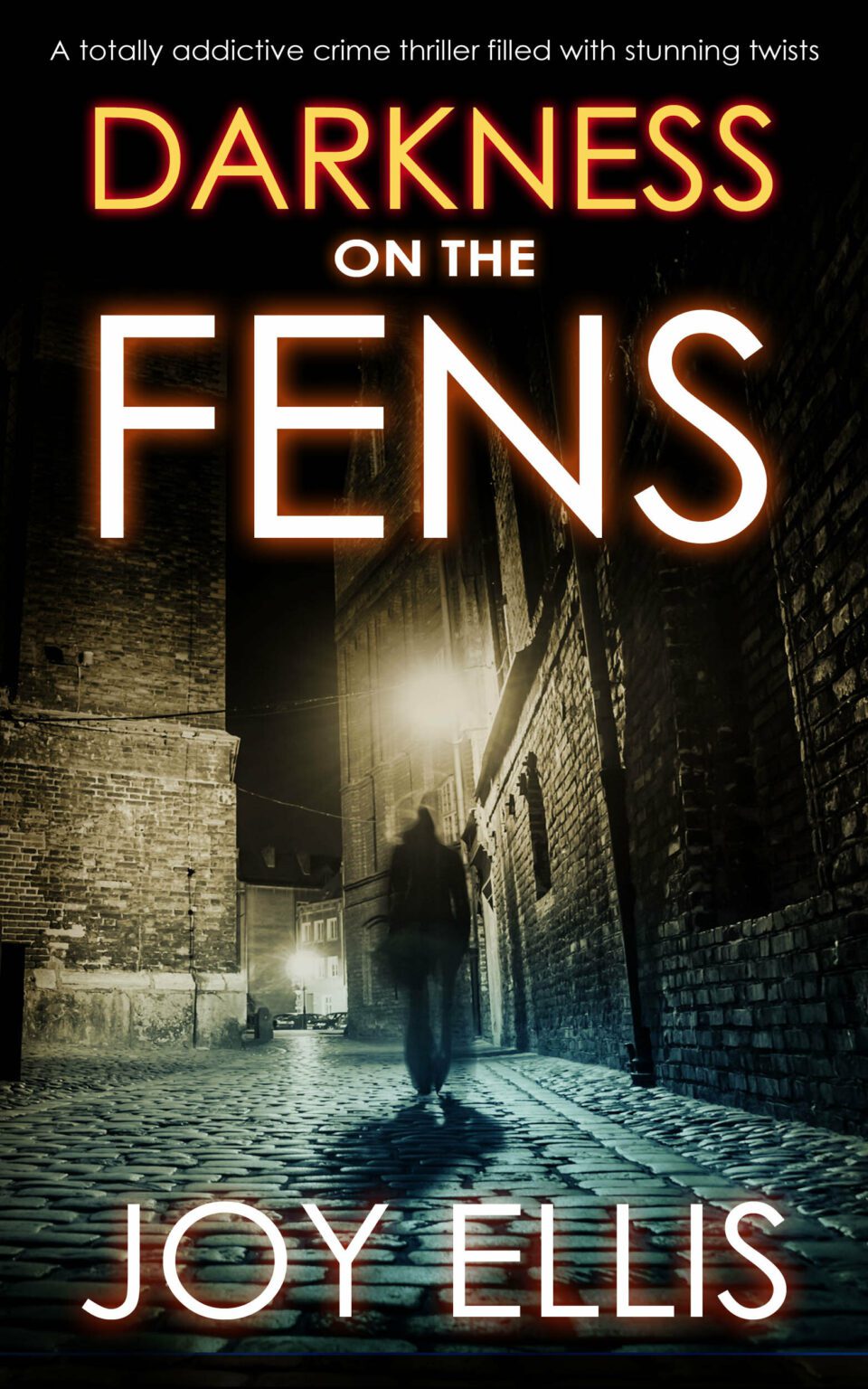 10. Darkness on the Fens
Revellers are flocking into Greenborough for the yearly Dark Greenborough Festival, a three-day event celebrating local folklore, superstition, and the darker side of life.
What the public doesn't know is that there has been a warning sent to the police, saying that Greenborough will be a very dangerous place this year. The anonymous letter ends with the Latin phrase, Mors certa, hora incerta: Death is certain, the hour uncertain.
DI Nikki Galena and her team soon discover this is no hoax, as people start dying from what appears to be alcoholic poisoning. Things rapidly escalate, and as the deaths get more horrific, Nikki realises they have a serial killer in their midst.
---
11. Hidden on the Fens
Detective Joseph Easter's daughter discovers a cottage hidden in some trees on a large Fenland farm. But someone has been living there.
The farm-owner's wife has been receiving sinister pagan artefacts, including a witch's knife. Are they some sort of warning or message?
Joseph and his daughter search the cottage and find an old satchel. Inside are photos of a beautiful girl, Jennifer Cowley. She went missing fifteen years ago. She had been stalked by a young man, who was convicted of her murder, even though her body was never found.
But when DI Nikki Galena examines the cottage, she finds something far worse. In the satchel is a more recent photo of a girl who looks just like Jennifer. The man who killed Jennifer is recently out of prison. Has he struck again?
At the same time, DC Cat Cullen and Dave Harris are trying to get evidence against a man who preys on widowed older women. Vernon Deacon is seemingly a pillar of society, with very influential friends. No one believes his victims, so their job is not easy.
---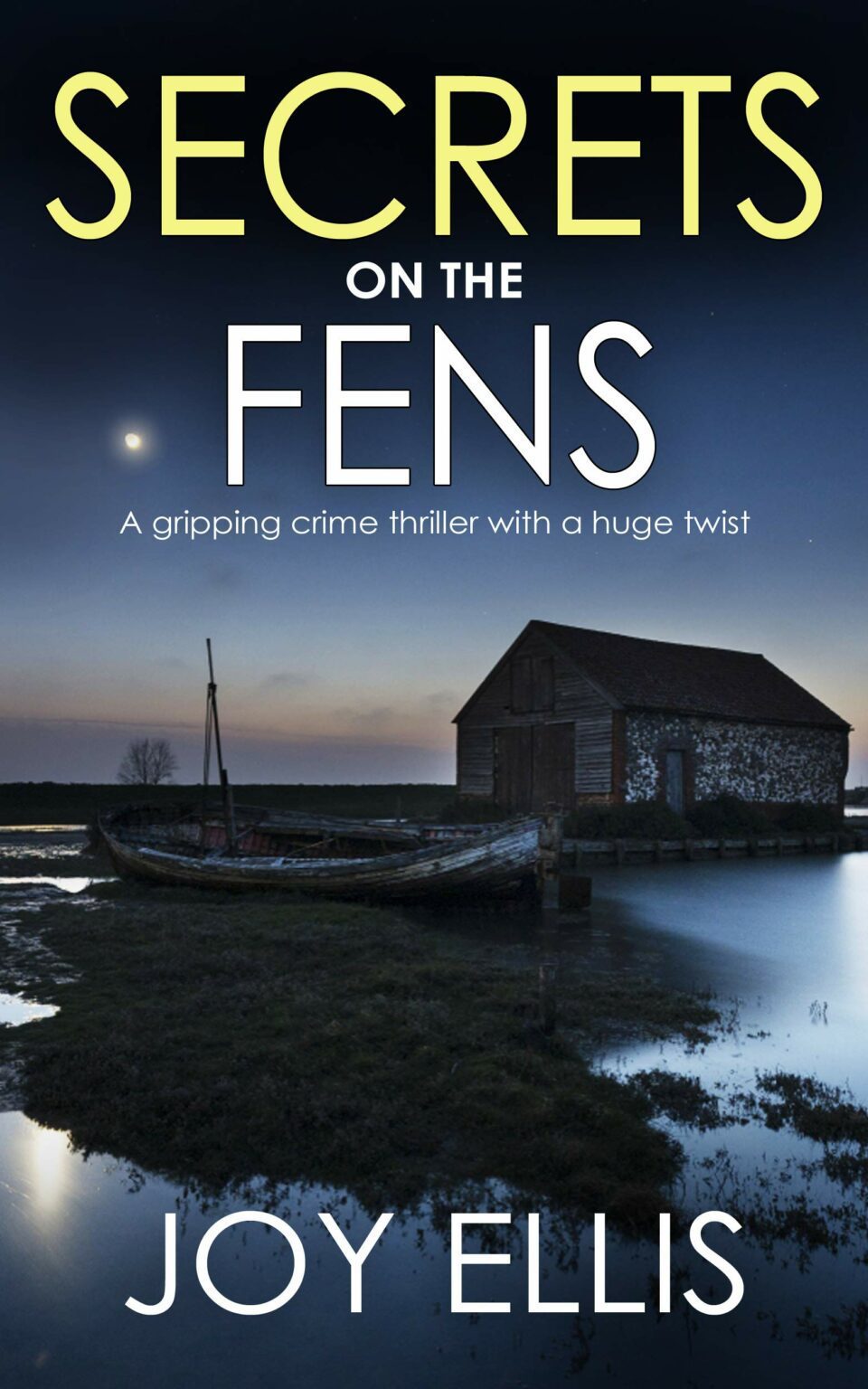 12. Secrets on the Fens
One moonlit night, the bodies of two young people are discovered lying entwined on a blanket in the woods. The young man is clutching a red rose. It appears to be a lovers' suicide pact…
Until Detective Nikki Galena and DS Joseph Easter look more closely. Romeo and Juliet, as they decide to call them, were murdered somewhere else and brought to the woods. But why?
Then the bodies of another young couple turn up, again beautifully posed as lovers. And Nikki knows they have a twisted serial killer on their hands. Who are the next victims?
Everyone has secrets. But some people will kill to keep them.
---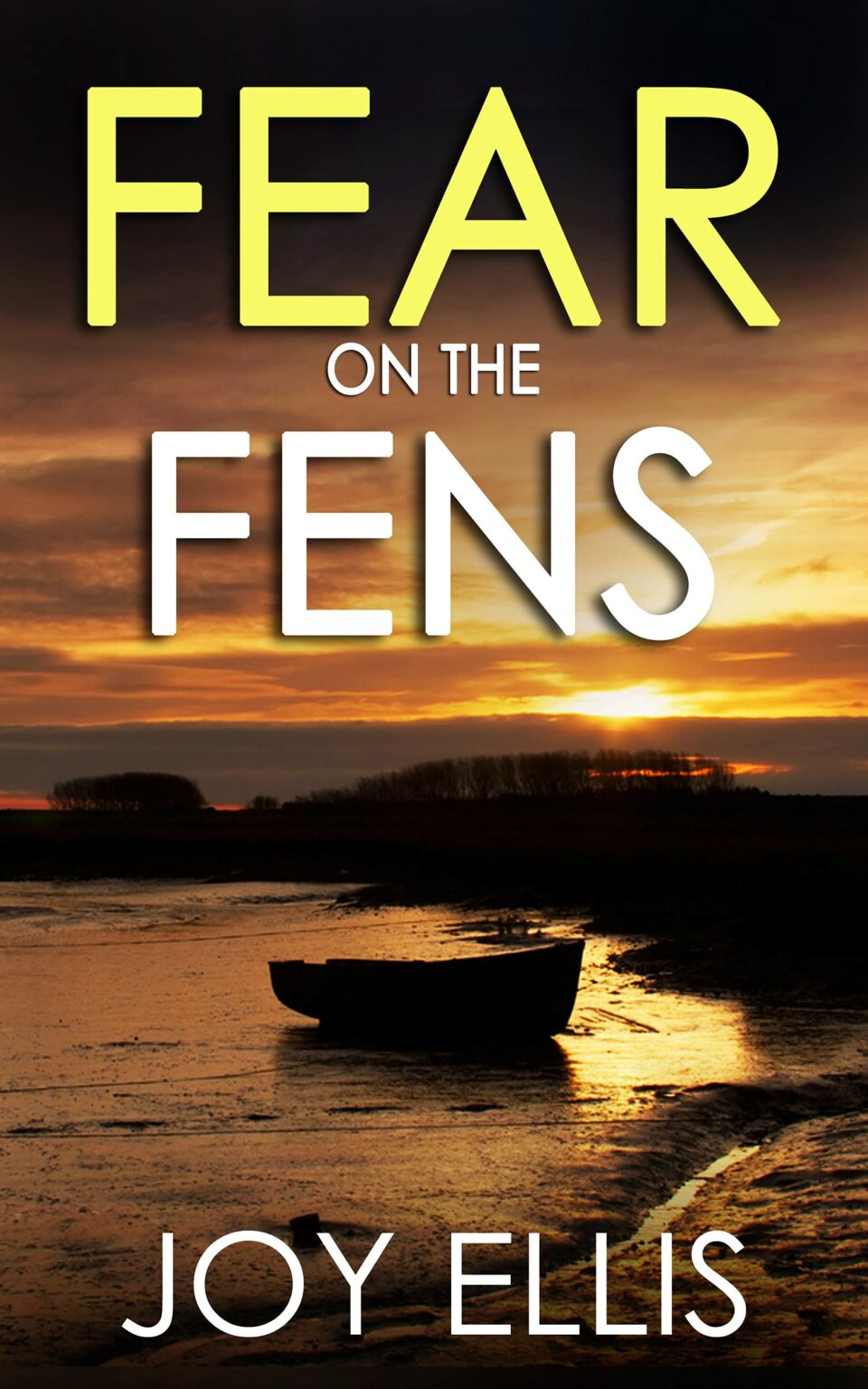 13. Fear on the Fens
In the beautiful gardens of Shelley House there is a shocking discovery. A blackened hand dangles over the side of a wheelbarrow. The horrific scent of burnt flesh lingers in the air.
Detective Nikki Galena and Joseph Easter must investigate.
They discover that twenty years ago a family was destroyed by tragic secrets. The scientist father killed their gardener, before being murdered himself. The brother who disappeared has never been seen again.
Until now?
Nikki and Joseph must find a man who's been missing for two decades and unravel the painful past of a broken family before anyone else dies.
---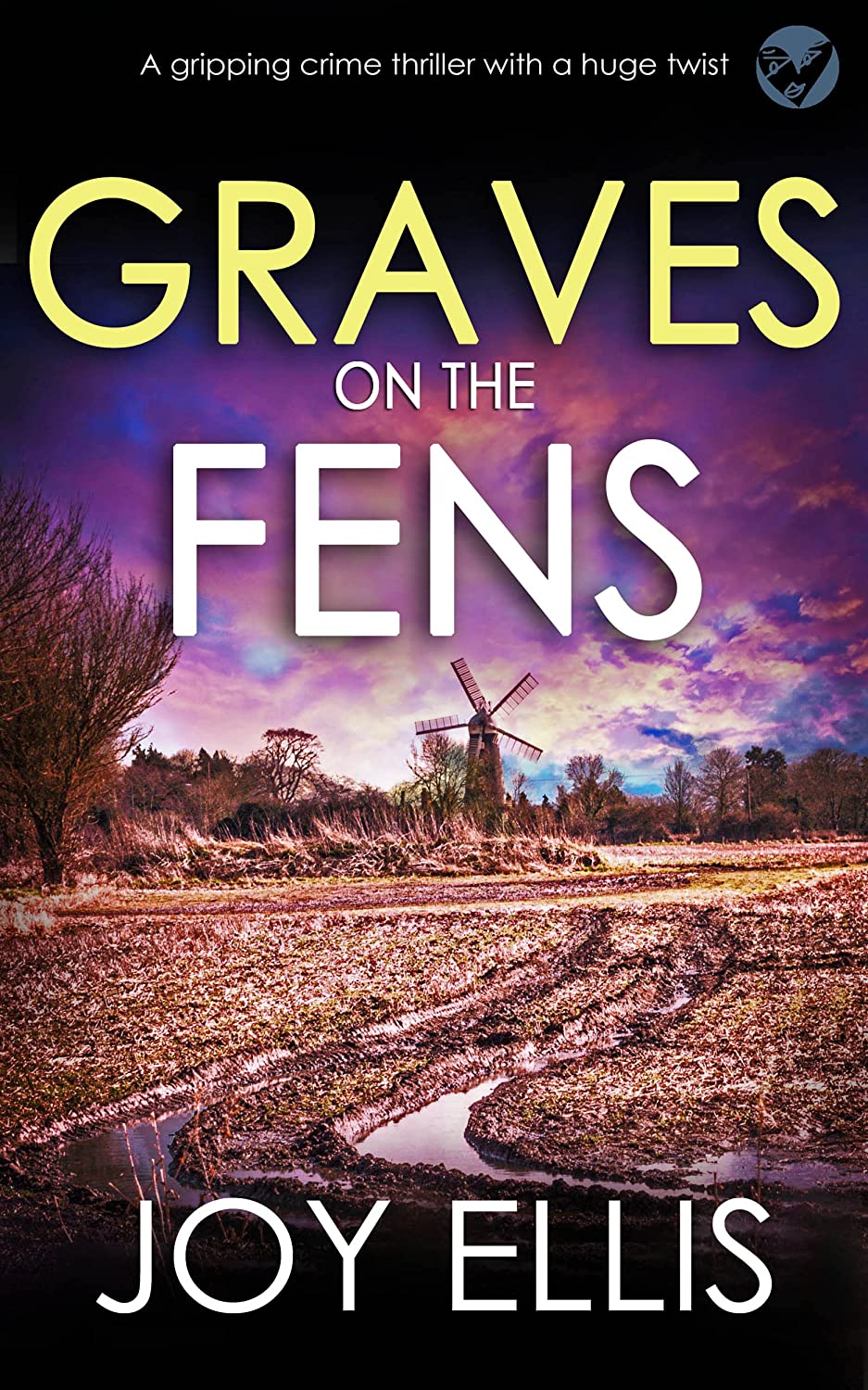 14. Graves on the Fens
It arrives in the morning. An old-fashioned airmail envelope addressed to Detective Nikki Galena. Inside, on a single sheet of blue airmail paper, are three words:
You failed me.
The second airmail envelope arrives at Nikki's home address. The same message. Only this time, it's followed by four names: Alexandra Cornfield, Ruth Baker, Bethany Lyons, Leanne Delaney.
Four missing women. Four local women whose bodies were never found.
The contents of the third letter, delivered by motorcycle courier, are even more disturbing.
The letter leads directly to the discovery of a body buried in a shallow grave out on the Fens. And Nikki and her partner Detective Joseph Easter are plunged into a baffling murder investigation.
Someone appears to be pursuing a personal vendetta against Nikki— and she has no idea who, or why. But one thing she does know: whoever it is is playing a very twisted game — and if Nikki and her team don't stop them, more deaths will follow.
---
Final thoughts on Joy Ellis books in order
All the Joy Ellis books in order bring to life the setting of the English Fenlands. With the backdrop of expansive skies and misty lanes, the horrific murders and crime take center stage as her characters must overcome their own demons in pursuit of truth and justice.
If you enjoy reading contemporary crime thrillers, adding the Joy Ellis books in order to your reading list is a great option.
Looking for more books in order?
Check out this list of the Peter Robinson books in order.