The Stuart MacBride books in order are the perfect examples of tartan noir. This subgenre of crime fiction takes place in Scotland and features gritty, quintessential Scottish charm. MacBride's thrillers feature terrifying, elusive killers and protagonists that are morally gray in their pursuit of justice.
Logan McRae is MacBride's most well-known protagonist as the main character of his longest series, but MacBride has a handful of other protagonists that will charm readers in a similar fashion.
Who is Stuart MacBride?
All of Stuart MacBride's writing features the setting of some form of Scotland, whether set in the near future or in a fictional township imbued with Scottish atmosphere. This makes sense for the Scottish writer who was born near Glasgow, raised in Aberdeen, and briefly attended post-secondary in Edinburgh.
He currently lives in the northeast of Scotland with his wife and a whole host of animals, including three cats: Gherkin, Onion, and Beetroot.
MacBride's books tend to be incredibly graphic with horrific murders. In writing his books, he does a lot of research into what motivates killers. While that motivation doesn't often make sense to readers, it doesn't have to. He then offsets the violence with dark humor.
Interestingly, while MacBride writes about horrific serial killers, he says he cannot get into true crime reads about real serial killers, because of the real-life victims that are often forgotten. Whereas in his books everything is fiction. He can present the monsters in direct contrast to his superheroes of McRae, Steel, Henderson, and more.
Before he became a bestselling novelist, MacBride worked in a variety of jobs. After he dropped out from university he worked offshore, freelanced as a graphic designer, was a marketing manager, and then when he landed a three-book publishing deal he was working in IT.
That lead to his debut publication, Cold Granite, which was actually his fifth attempt at writing a novel. It is undeniable that it was a valiant effort which has led to his subsequent success.
Stuart MacBride Books in Order
Logan McRae Books
Our list of Stuart MacBride's books begins with his debut publication, Cold Granite, which was the spark for his longest series. The series takes place in Aberdeen, which is affectionately referred to as the Granite City, explaining the title of the first book.
In Cold Granite, it is Detective Sergeant Logan McRae's first day back on the job after a medical leave of absence. He immediately finds himself in the middle of a hunt for a child killer who is murdering at a furious rate.
While each book follows a new investigation, it is best to read these Stuart MacBride books in order of publication. This is the same as the chronological order for the series. In following this order the Logan McRae books will make the most sense as there are recurring characters and developing relationships throughout the series.
Other Logan McRae Works
However, there are more stories which take place within the same world as the Logan McRae books. Partners in Crime is two short stories, which are also collected in 22 Dead Little Bodies and Other Stories. Meanwhile, The 45% Hangover is a short novella and Now We Are Dead is a full-length novel.
However, Now We Are Dead follows Detective Chief Inspector Roberta Steel. Since Steel is a frequent character in the McCrae books, you should not read this book until after In the Cold Dark Ground.
Standalone Books
Next, Stuart MacBride has written two standalones. Halfhead is set in a Glasgow of the near future with an eerie new form of punishment, while The Dead of Winter is an upcoming release. It also features an interesting penal system and what happens when it all goes horribly, horribly wrong.
Halfhead (2009)
The Dead of Winter (Expected: February 16, 2023)
Oldcastle Books
Stuart MacBride has also created a fictional town, Oldcastle, which is the setting for his Ash Henderson series, as well as two standalones. This links these books, so even though you can read the Oldcastle standalones without reading the Ash Henderson books, in reading all of them you will understand more of this town and its characters.
Ash Henderson Books
Ash Henderson is a great example of a morally gray character. In the first book the detective constable is tracking down the murderer who kidnapped and tortured his daughter, except everyone thinks his daughter just ran away. If they find out the truth he'll be kicked off the case due to the conflict of interest, which isn't something he is willing to accept.
Birthdays for the Dead (2012)
A Song for the Dying (2013)
The Coffinmaker's Garden (2021)
Other Oldcastle Books
As previously mentioned, these are standalone novels which also take place in Oldcastle, Scotland. However, if you read the Ash Henderson books first, you will recognize some minor characters,
A Dark So Deadly (2017)
No Less The Devil (2022)
Novella
This is a slim novella which, while brief, packs a punch with some of MacBride's most beloved themes. A serial killer has just chosen the wrong girl as his next victim. Her father is a mobster, and he is willing to do anything to get her back.
Sawbones (2008)
Short Story Collection
If you're someone who gravitates towards cozy crime thrillers as the nights draw in, then this collection of festive-themed short stories is perfect. Each story follows a tale of crime or retribution with dark humor throughout that matches up with a verse from the carol, Twelve Days of Christmas.
Twelve Days of Winter (2011)
Picture Books
Unlike the other titles on our list of the Stuart MacBride books in order, this is much different in tone as it is a children's picture book. The book has three stories following the titular skeleton Bob. It is exclusively available through the University of Dundee bookstore and all the profits from its sale go toward the Million for a Morgue campaign.
Anthologies
Finally, Stuart MacBride has also contributed to various anthologies throughout the course of his career. While some of these are now out of print, second hand copies are available to track down.
A Summary of Stuart MacBride Books in Order
While his debut and the subsequent Logan MacRae sequels are the books for which MacBride is most well-known, you are likely interested in finding out more about his other works too.
Below you will find summaries for his standalone novels and his Oldcastle books, which includes his Ash Henderson subseries. All of these books deliver on the same creeping themes and atmospheric setting of Scotland as his Logan McRae books.
---
Standalone Books
1. Halfhead
Stuart MacBride's first standalone is a crime fiction novel which takes place in a Glasgow of the near future. In this world that greatly resembles the present, a new type of punishment has been devised.
It is a fate worse than the death penalty to become a halfhead. The State takes criminals, surgically mutilates and lobotomizes them, and then sends them out into the community to serve as a message.
Halfheads are living examples of the consequences for breaking the law. Once you become a halfhead you are irrevocably changed, until now.
That's because Dr. Fiona Westfield was one of Glasgow's most notorious serial killers, and now she is waking back up. Her awakening will drag William Hunter, the man who put away, back into a past he tried so hard to forget.
---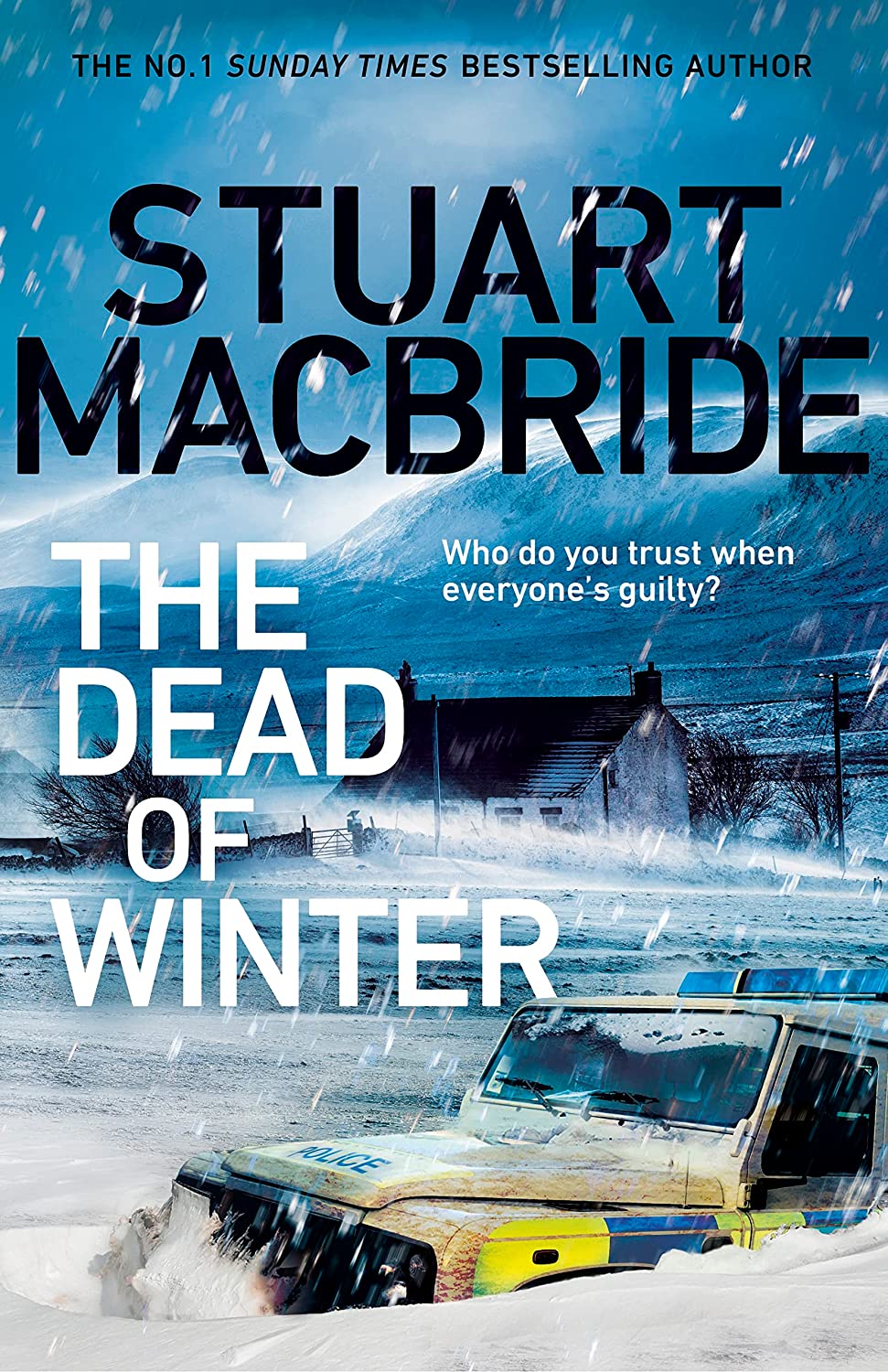 2. The Dead of Winter
MacBride's next fully standalone novel has an expected publication date of February 16, 2023.
This thriller follows Edward Reekie, a detective constable, in an eerie, isolated setting. He has been tasked with delivering a dying prisoner to Glenfarach, in the middle of Cairngorms National Park. It appears to be a sleepy, quaint village, but it is actually a sanctuary for prisoners that can't be released back into the public.
There is a snowstorm on the horizon and Edward's boss wants to head back into Aberdeen as soon as possible. Plans change, however, when someone is found tortured to death in the small village. Now, Edward finds himself in the middle of something dark and nasty, with a ticking clock to figure it all out.
---
Oldcastle Books
1. Birthdays for the Dead
The first book in the world of Oldcastle, Scotland follows Ash Henderson, and it begins with a bang.
That's because five years ago Rebecca, Ash Henderson's daughter, went missing right before her thirteenth birthday. The next year a horrific card arrived with a photo of Rebecca being tortured. With each year that passed, a new card arrived.
Ash, a detective constable, has been hunting down this sadistic killer while keeping the truth about Rebecca's disappearance a secret. If anyone found out she'd been taken by "The Birthday Boy," Ash would be removed from the case, and Ash won't stop until he finds his daughter's murderer, who has been terrorizing the city for 12 years.
---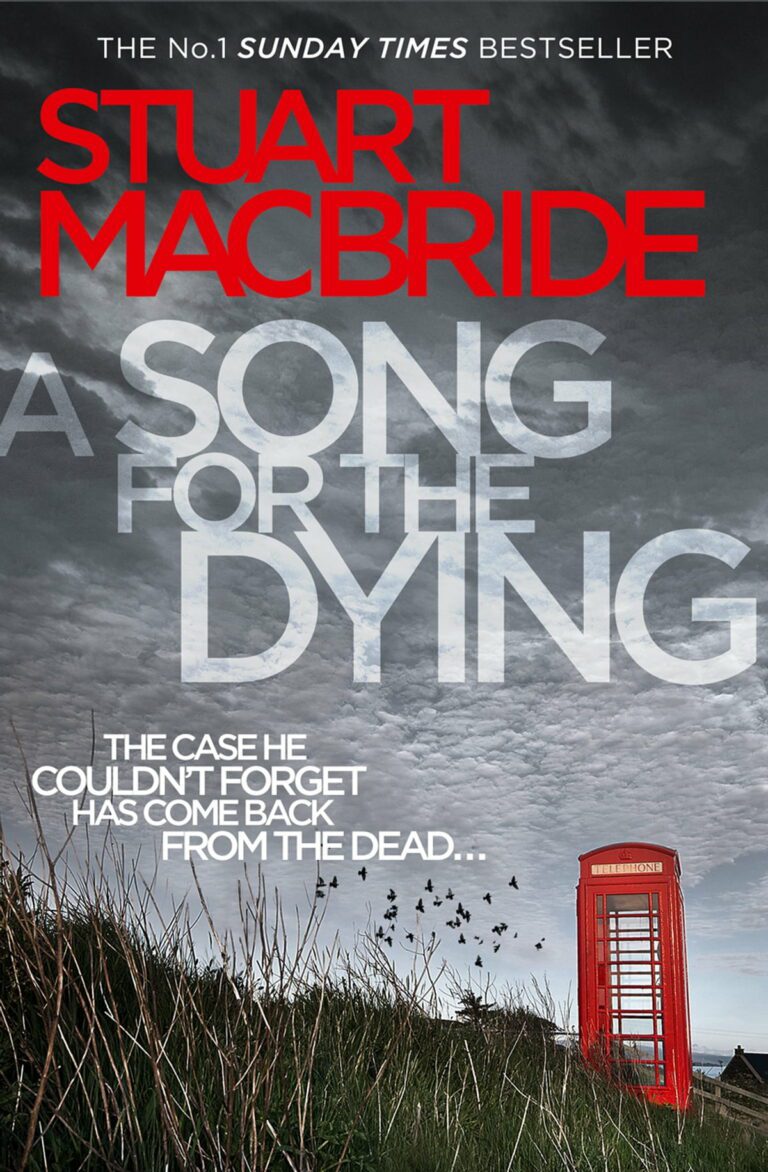 2. A Song for the Dying
This is the next book in the Ash Henderson subseries within the larger Oldcastle world.
A lot has changed in the eight years since "The Inside Man" killed four women and seriously wounded three more.
Ash was on the initial team investigating the killer who slit open the stomachs of his victims to stitch a plastic doll inside. But now, Ash's reputation is in tatters.
When "The Inside Man" reappears with another victim, Ash senses the possibility for redemption, his freedom, and revenge.
---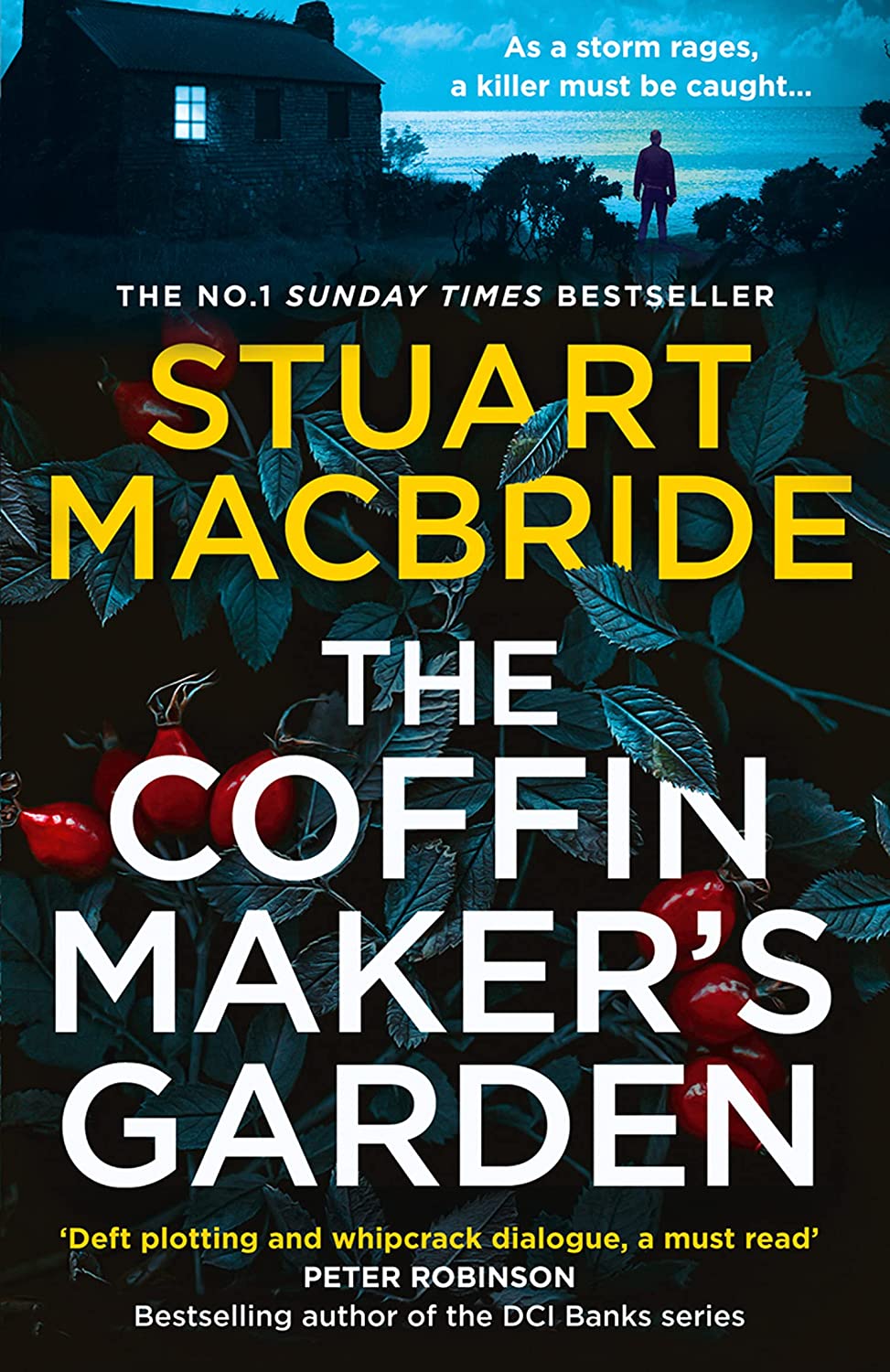 3. The Coffinmaker's Garden
The next book in the Ash Henderson series features more of MacBride's characteristic atmosphere and pathetic fallacy with a storm battering the Scottish coastline.
In the wake of the storm the coastline erosion reveals something terrifying. Gordon Smith's house is falling apart…and displacing where he hid the bodies of his victims. For now the danger of the storm and settling land is enough to keep enforcement away, but that won't last forever.
But there is no danger that will stop Ash from hunting down a sadistic killer. He is through with playing nice and has nothing left to lose.
---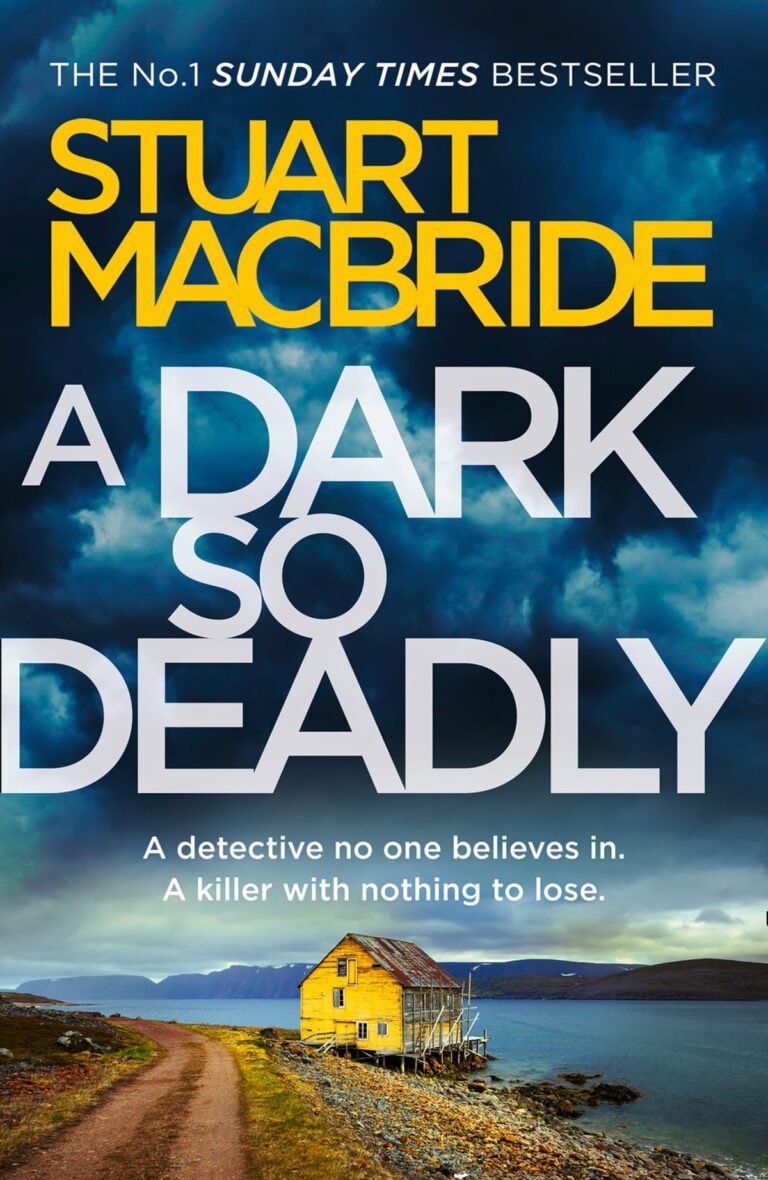 4. A Dark So Deadly
There are two more books set within the world of Oldcastle, although they can be read as standalones as they follow new characters. The first is A Dark So Deadly, which follows DC Callum MacGregor. He's a member of the Misfit Mob, which is where the police force dumps officers it wants to get rid of.
At first MacGregor's latest case seems simple enough. An ancient mummy was discovered in the local landfill, and he needs to find its owner. But then he finds a link between this mummy and three missing men.
The odds are against the Misfit Mob, but now the race is on to track down the killer and prevent another slow, drawn-out death.
---
5. No Less The Devil
This next Oldcastle standalone novel follows DS Lucy McVeigh as she works on Operation Maypole to track down the killer "Bloodsmith." She can't afford to have her attention waver. The media and her bosses are demanding results, and she needs to give this investigation everything she's got.
But then she gets distracted by Benedict Strachan, who murdered a homeless man when he was only eleven. Sixteen years later he is back on the street, but terrified that someone, or something, is after him.
It could just be paranoia, but Lucy can't shake the possibility that it might be something more dangerous. Now, she faces the danger of hunting down two monsters.
---
Final thoughts on Stuart MacBride books in order
If you are a fan of the tartan noir subgenre of crime thrillers, then reading the Stuart MacBride books in order is a must. MacBride simultaneously writes some of the creepiest serial killers with motivations far beyond understanding and laces dark humor throughout. The result is captivating thrillers that will haunt you long after the last page.
More Crime Fiction Resources