Looking for a list of Ian Rankin books in order? We're here to help with all of his books, short stories, plays, and non-fiction works.
While his most well-known work is the Inspector Rebus series, Rankin has also written many other novels such as standalones, the Malcolm Fox books, or his novels under the pseudonym Jack Harvey. All of his books contain mystery and intrigue with vivid imagery to bring the story to life.
Ian Rankin Books in Order of Publication
Standalone Novels
This first list in the guide to Ian Rankin's books in order features his debut: The Flood. Each of Rankin's standalones is different from one another, with his compelling prose linking them all. His debut is a coming-of-age story about a mother and son who must face the demons of her past.
Inspector Rebus Books in Order
The next list features some of Ian Rankin's most popular books: The Inspector Rebus series. These books take place in Edinburgh, Scotland and provide a hauntingly beautiful depiction of the city as a backdrop to the grisly Inspector Rebus.
Jack Harvey Books
This next collection of books were published under Ian Rankin's pseudonym of Jack Harvey. You can find out more about each of the individual titles in the summary section below.
Witch Hunt (1993)
Blood Hunt (1995)
Bleeding Hearts (2001)
Malcolm Fox Books
Finally, the last series on this list of the Ian Rankin books in order is his Malcolm Fox series. This series takes place in Edinburgh, just like his Inspector Rebus series, and also features a crossover with the surly detective in the third book. Malcolm is a cop who investigates other members of the force, which poses the fascinating question of who gets to decide right from wrong.
The Complaints (2009)
The Impossible Dead (2011)
Saints of the Shadow Bible (2013) *
Other Ian Rankin Books in Order
Short Stories/Novellas
Plays
Dark Road (2014)
Rebus: Long Shadows (2019)
Short Story Collections
Beggars Banquet (2002)
Non-Fiction Books
Rebus's Scotland (2005)
The People's City (2022)
Who is Ian Rankin?
Ian Rankin is probably Scotland's best-selling crime novelist and creator of the Inspector Rebus crime series that falls into the Scottish Tartan Noir genre. He also writes the Malcolm Fox series.
Rankin was born on April 28, 1960 in Cardenden, Fife, Scotland. His father owned a grocery shop, and his mother was employed in a school canteen. He studied at Beath High School, in Cowdenbeath, Fife.
He also studied literature at the University of Edinburgh and graduated in 1982. Rankin then began a PhD in Scottish literature from the university, but did not complete it. However, he has also taught at university and is involved with the James Tait Black Memorial Prize, one of Britain's oldest literary prizes.
Before he became a full-time novelist, some of his varied jobs include stints as a grape picker, a swineherd, an alcohol researcher, working in taxes, a journalist, and a college secretary.
He was even the vocalist of a Fife punk band The Dancing Pigs. Rankin describes himself as a "frustrated musician" and music still plays a huge part in his life.
Summary of Ian Rankin Books in Order
If you're looking to read the Ian Rankin books in order, then starting with his debut publication is a great option. It is quite a bit different from his popular Tartan Noir crime novels; however, just like his other books, The Flood poses philosophical questions amidst the mystery at the core of the novel.
Below you will find summaries for each of Ian Rankin's standalone novels, his books published as Jack Harvey, as well as his Malcolm Fox series.
---
Standalone Novels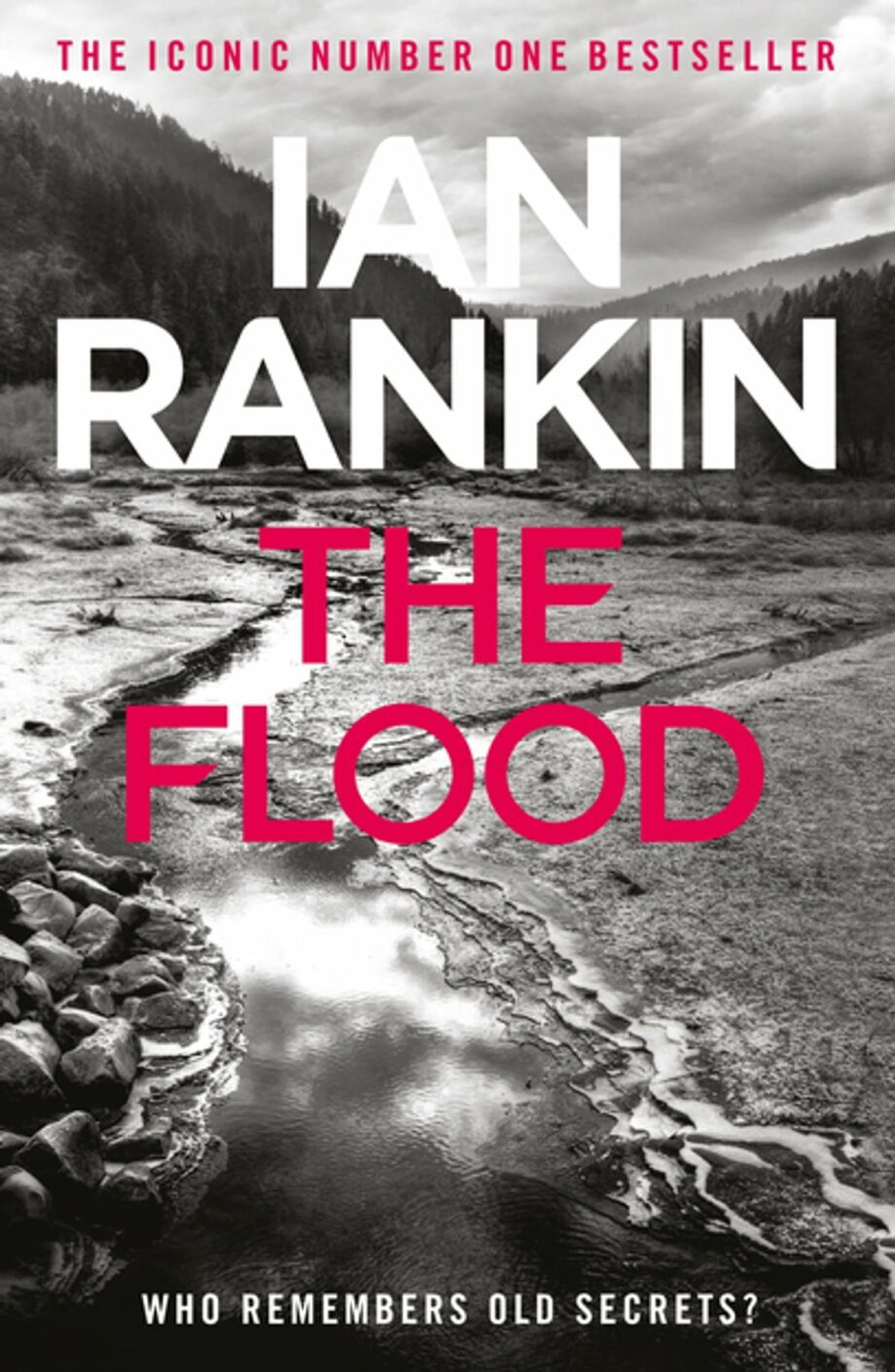 1. The Flood
Mary Miller has always been an outcast. As a young girl she had fallen into the hot burn — a torrent of warm chemical run-off from the local coal mine. Fished out white-haired and half-dead, she was initially treated with sympathy.
But all that changed when the young man who pushed her in died in an accident down the mines just two days later. From then on she was regarded with a mixture of suspicion and fascination by her God-fearing community.
Now, many years later she is hardly less alone. She is the mother of a bastard son, Sandy, and caught up in a faltering affair with a local schoolteacher. Sandy, meanwhile, has fallen in love with a strange homeless girl. But the search for happiness isn't easy.
Both mother and son gradually must come to terms with the past and a dark secret from Mary's childhood. All this in the growing knowledge that their small dramas are unfolding against a much larger canvas, glimpsed only in symbols and flickering images — of decay and regrowth, of fire and water — of the flood.
---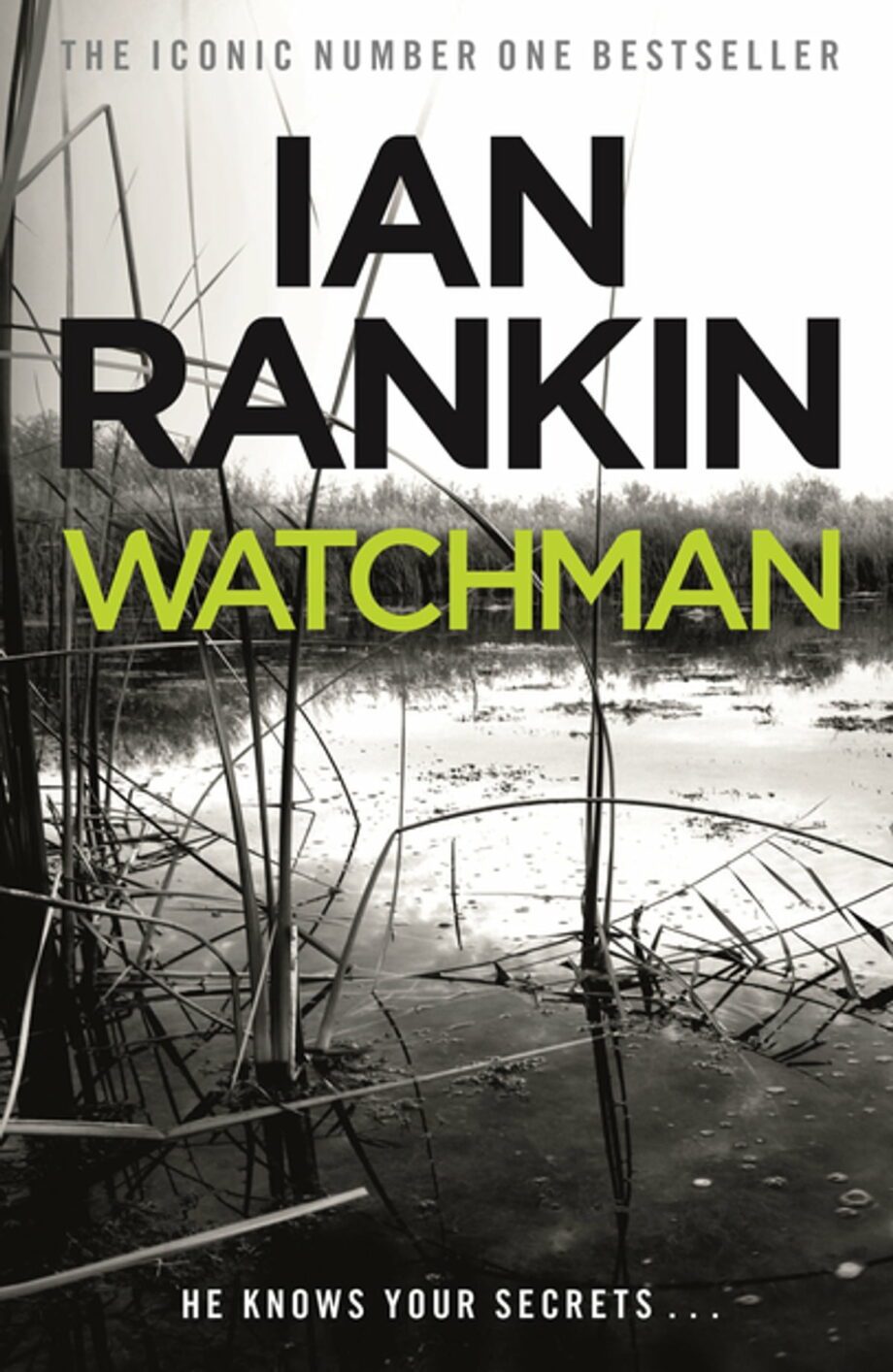 2. Watchman
Miles Flint is a spy who has been making some serious mistakes. His last assignment led to the death of a foreign official in London, and after getting too close to his current subject he wound up in police custody.
But something is wrong at the agency that has nothing to do with Miles' errors. Why did his last suspect know more about Miles' assignment than Miles did? Why have so many operatives recently resigned?
Despite the Director's assurances, Miles begins his own investigation, to the dismay of his colleagues and even his own wife. Then Miles must go to Belfast on a routine mission, a mission that confirms his darkest suspicions — and threatens his life.
---
3. Westwind
In Europe, the Americans are pulling out their troops in a tide of isolationism. While Britain, torn between loyalties to America and the continent, is caught in the middle.
Across the pond, a space shuttle crashes on landing, killing all but one of the crew on board: A British citizen named Mike Dreyfuss, who will become vilified by the US press and protesters.
Meanwhile, halfway across the world, at English ground control headquarters, Martin Hepton watches with dismay as they lose contact with the most advanced satellite in Europe. When a colleague who suspects something strange disappears, Hepton realizes there is much more at stake than anyone knows. And many more people on his trail than he can possibly evade…
---
4. Doors Open
Three friends descend upon an art auction in search of some excitement.
Mike Mackenzie — retired software mogul, bachelor, and fine art enthusiast — wants something that money can't buy. While fellow art-lover Allan Cruickshank is bored with his banking career and burdened by a painful divorce. And Robert Gissing, an art professor, is frustrated that so many paintings stay hidden in corporate boardrooms, safes, and private apartments.
After the auction — and a chance encounter with crime boss Chib Calloway — Robert and Allan suggest the "liberation" of several paintings from the National Gallery, hoping Mike will dissuade them. Instead, he hopes they are serious.
---
Jack Harvey Books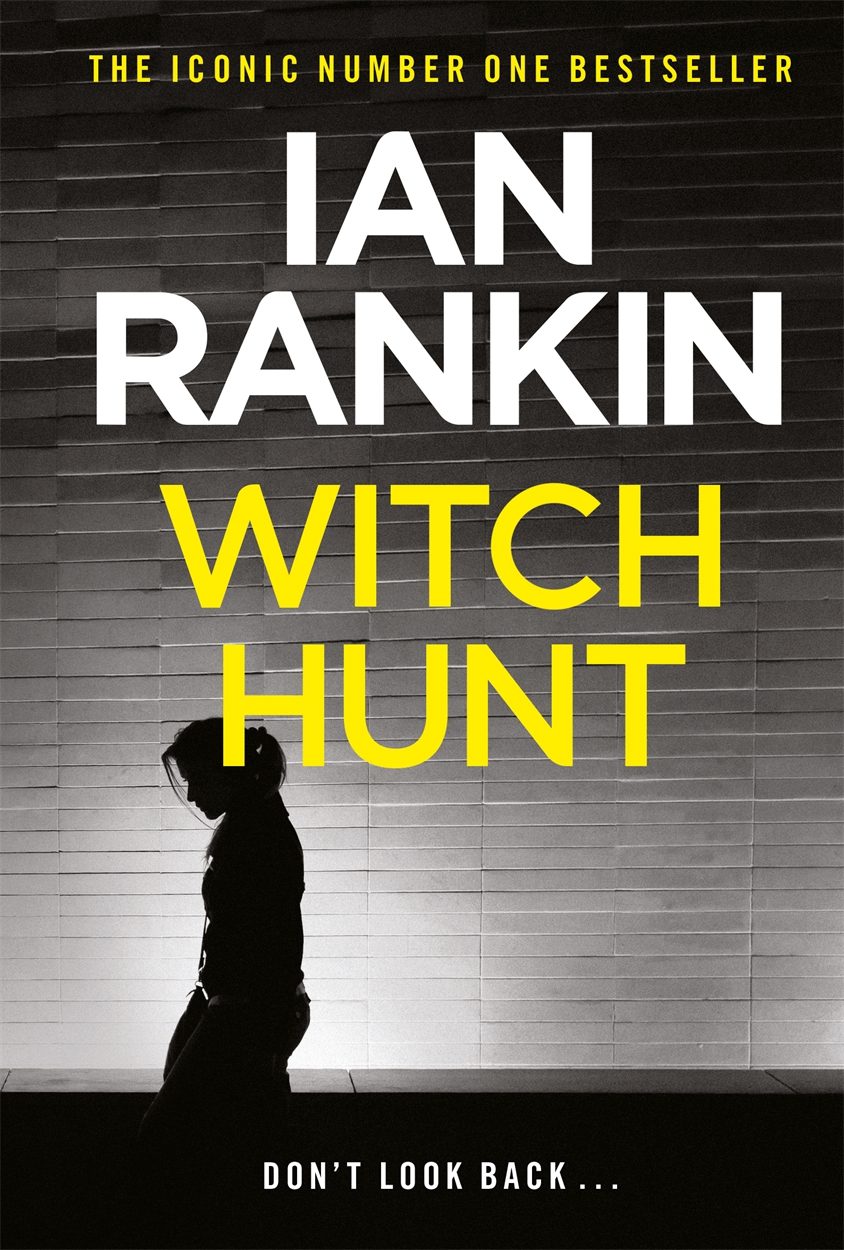 1. Witch Hunt
She is an ingenious assassin, with as many methods as identities, a master of disguise with an instinct for escape….
She is Witch, and she makes for alluring prey, teasing her pursuers as she eludes them, hunting her victims with breath-taking creativity, beguiling the most powerful men in the world with her dark beauty and cunning.
Witch is wanted by the world's most elite police agencies, doggedly pursued by three very different detectives — one woman and two men. Two are at the beginning of their careers, one is staking a lifetime's experience on tracking Witch down, and all three display a professional determination that veers dangerously close to obsession.
Working with and against one another, crossing paths and crossing swords, the detectives on her trail must stop her before she pulls off her most daring and ingenious assignment yet. A killing whose repercussions will reverberate throughout the world.
The intricate deceits and confidences that lead Witch to her latest target inspire an elaborate chase, but no matter how fast her pursuers track her, no matter how expertly they anticipate her every move, Witch always remains one step ahead of the game. With time growing short, it seems she will elude authorities again. But an unexpected link to her own mysterious past may upset her streak of calculated terror.
---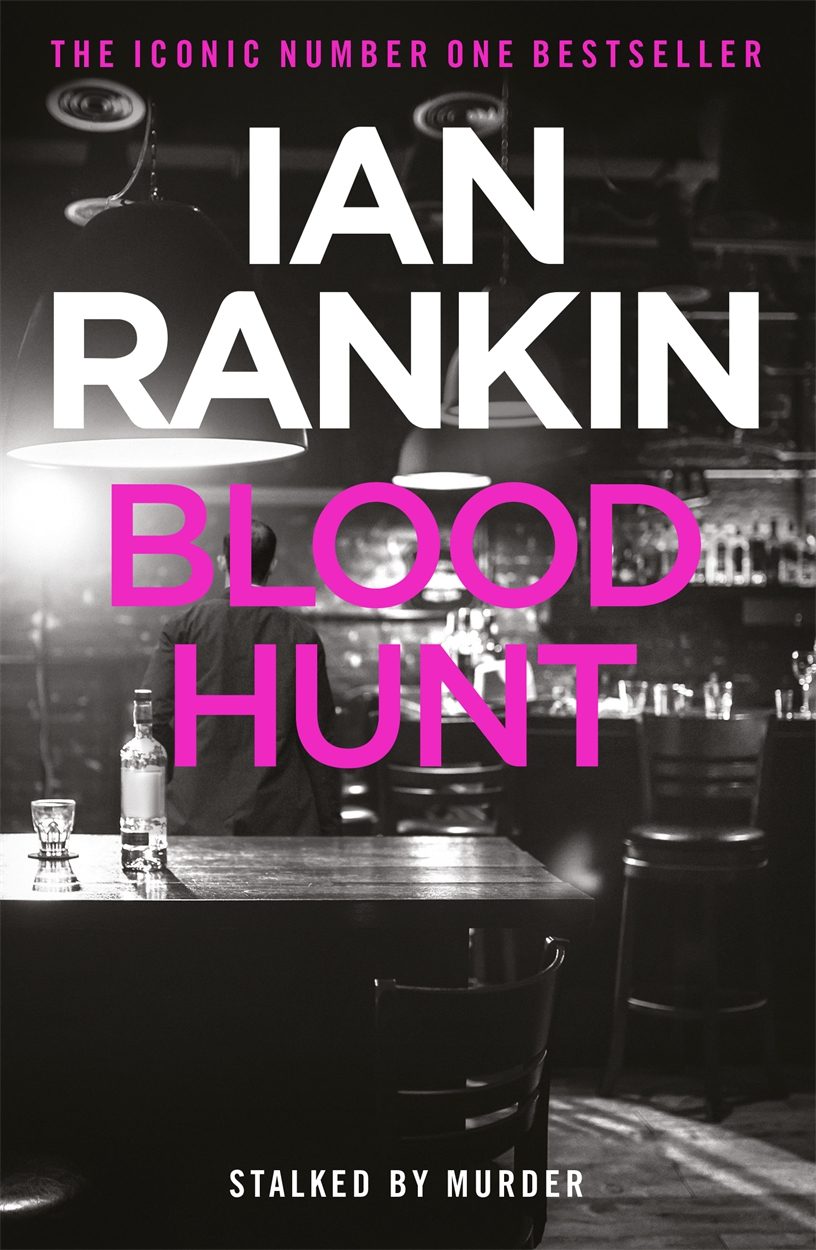 2. Blood Hunt
As a former soldier, Gordon Reeve knows something about killing. So despite the fact that his brother Jim's official cause of death is suicide, Gordon can't shake the feeling that someone is responsible.
Traveling alone across an ocean, he arrives in California determined to get answers: Why was the car Jim's body was found in locked from the outside? Who would want Jim dead? And now, why do the local cops seem bent on thwarting Gordon's efforts to uncover the truth?
---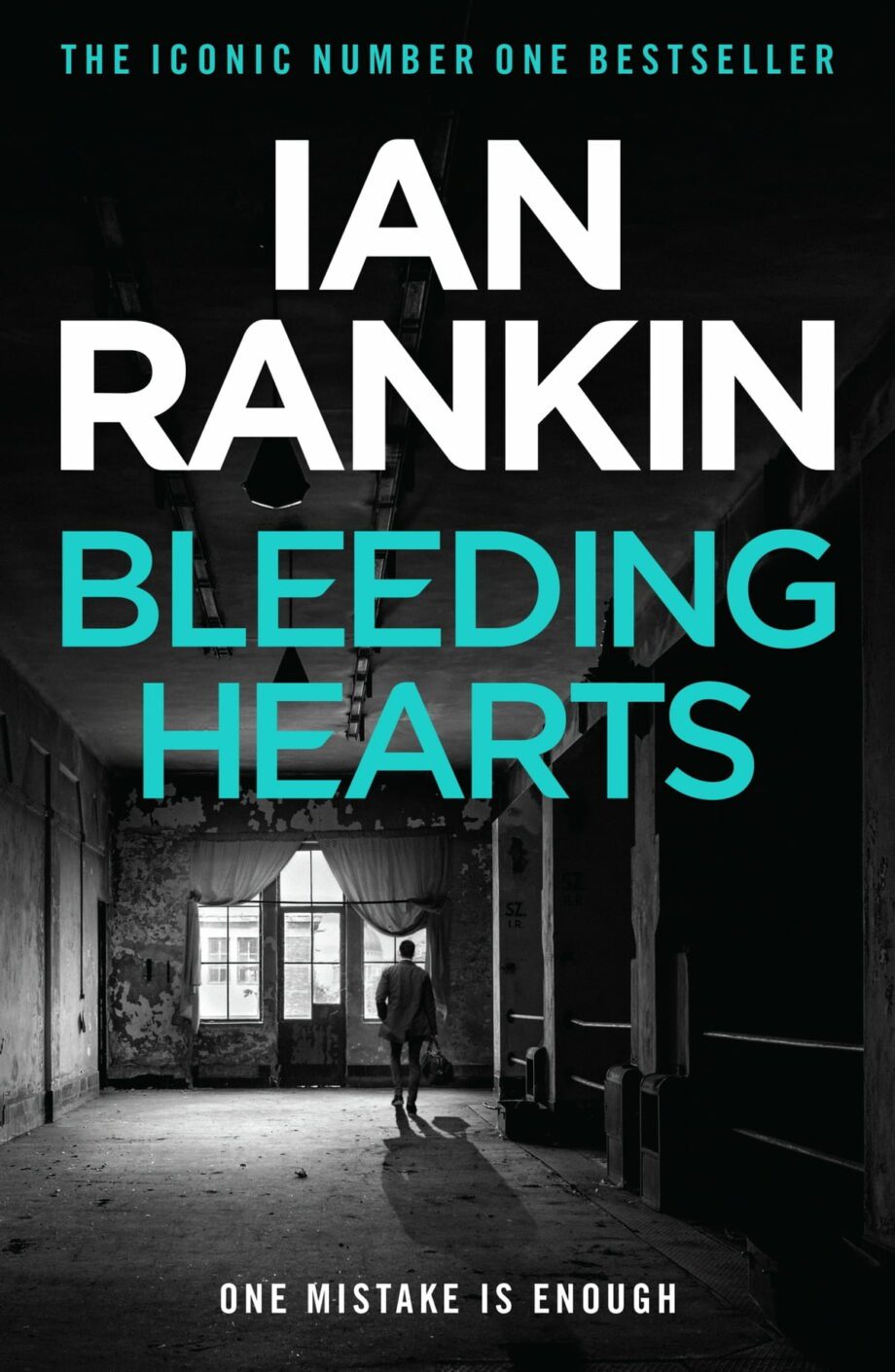 3. Bleeding Hearts
Michael Weston is paid well to do his work and ask no questions. When you're a professional assassin, total secrecy is part of the job. But after a successful mission in London, the police are immediately on his tail.
So how did they know how to find him? And who is his anonymous employer? Why did he or she want his target, a TV reporter, killed? Was he set up from the start?
The questions lead Weston to his nemesis Hoffer, a private detective who has been hunting him for years. Ever since Weston accidentally killed an innocent American girl, her grieving father has employed Hoffer on a relentless mission to bring Weston to justice. Could Hoffer finally have set a snare that worked?
Weston sets out to find his mysterious employer, traveling from London to Glasgow to Seattle — even if it means encountering Hoffer face-to-face at last.
---
Malcolm Fox Books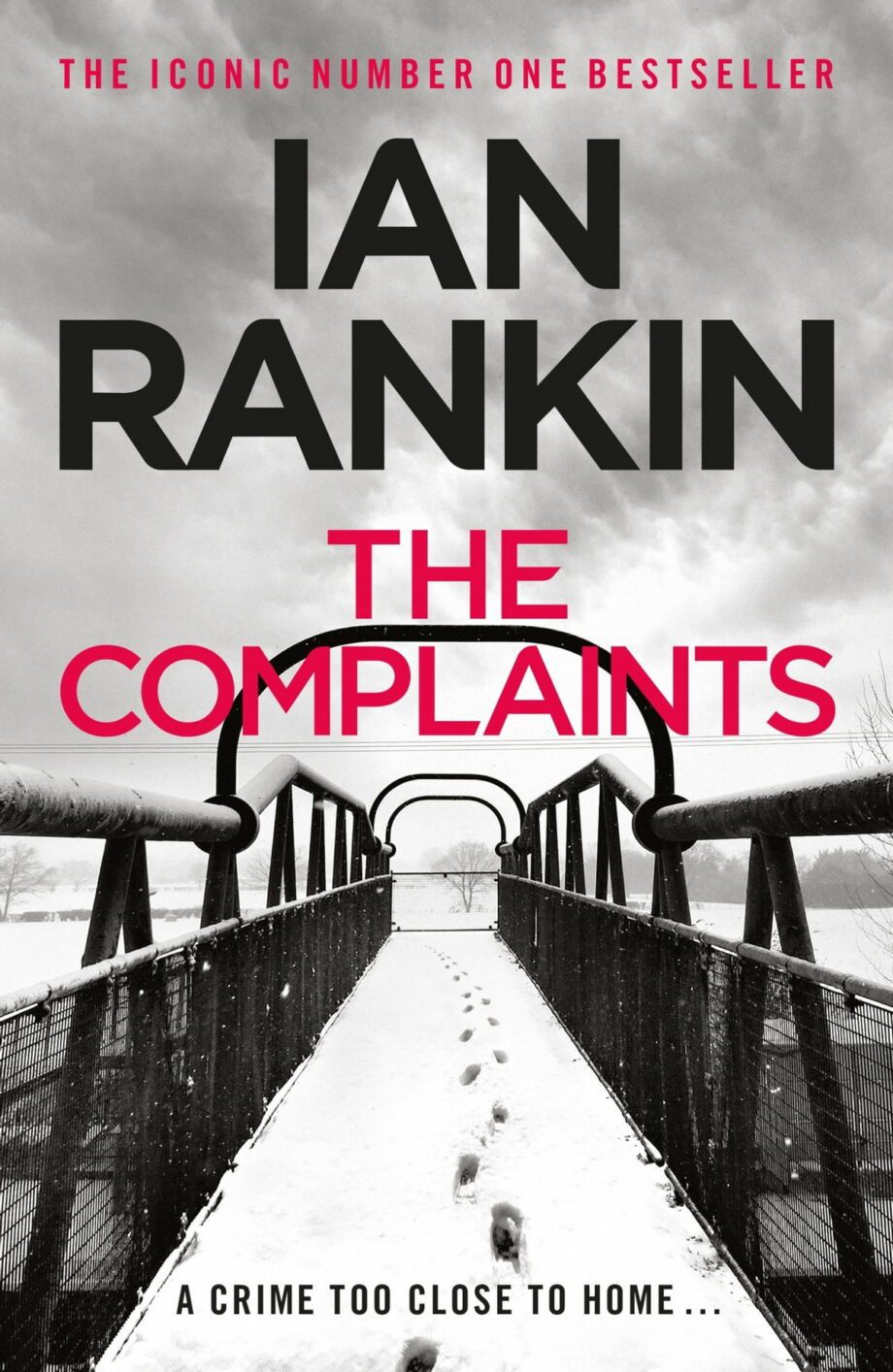 1. The Complaints
Nobody likes The Complaints — they're the cops who investigate other cops. It's a department known within the force as The Dark Side, and it's where Malcolm Fox works. He's a serious man with a father in a nursing home and a sister who persists in an abusive relationship, frustrating problems about which he cannot seem to do anything.
Then the reluctant Fox receives a new case. There's a cop named Jamie Breck, and he's dirty. But the problem is, no one can prove it.
As Fox takes on the job, he learns that there's more to Breck than anyone thinks — dangerous knowledge, especially when a vicious murder takes place far too close to home.
---
2. The Impossible Dead
The Complaints: That's the name given to the Internal Affairs department who seek out dirty and compromised cops, the ones who've made deals with the devil. And sometimes The Complaints must travel.
A major inquiry into a neighboring police force sees Malcolm Fox and his colleagues cast adrift, unsure of territory, protocol, or who they can trust. An entire station-house looks to have been compromised, but as Fox digs deeper he finds the trail leads him back in time to the suicide of a prominent politician and activist. There are secrets buried in the past, and reputations on the line.
---
3. Saints of the Shadow Bible
The third Malcolm Fox novel is a crossover featuring Ian Rankin's popular Inspector John Rebus.
Rebus is back on the force, albeit with a demotion and a chip on his shoulder. He is investigating a car accident when news arrives that a case from 30 years ago is being reopened. Rebus's team from those days is suspected of helping a murderer escape justice to further their own ends.
Malcolm Fox, in what will be his last case as an internal affairs cop, must find out the truth. Past and present are about to collide in shocking and murderous fashion.
What does Rebus have to hide? And whose side is he really on? His colleagues back then called themselves "The Saints," and swore a bond on something called the Shadow Bible.
But times have changed and the crimes of the past may not stay hidden much longer. And may also play a role in the present, as Scotland gears up for a referendum on independence.
Allegiances are being formed, enemies made, and huge questions asked. Such as, who are the saints and who the sinners? And can the one ever become the other?
---
Final thoughts on Ian Rankin books in order
Ian Rankin is an incredibly popular author. He is well-known for his contribution to the Tartan Noir subgenre with his Inspector Rebus and Malcolm Fox books, but if you enjoy his writing you should absolutely check out everything in his bibliography.
Looking for more books in order?
Check out this list of Harry Bosch books in order.