In a similar style to Agatha Christie, Daphne du Maurier, and Sir Arthur Conan Doyle, Ross brings to life suspenseful mysteries which unfold against a beautiful background of the English countryside. The LJ Ross books in order largely take place in Northumberland, where she grew up, and her rich understanding of the countryside creates for a beautiful setting.
Ross writes mystery thrillers that also contain romantic suspense. Her longest series began with her debut and follows DCI Ryan in a series of classic whodunnits. Her other books also contain the traditional themes of murder mysteries with dark humor, so keep reading to find out more about all the LJ Ross books in order.
Who is LJ Ross?
A self-publishing sensation, LJ Ross broke onto the scene relatively recently with her debut in 2015; however, she has quickly made a name for herself within the genres of mystery thriller, and romantic suspense.
Before she became an author Ross was a practicing lawyer in London. She grew up in Northumberland, England — where many of her books take place — and attended King's College at the University of London for her undergraduate and postgraduate in law. She also studied in Paris and Florence.
However, she found herself dissatisfied after a decade working in law where every day was a battle and she longed for a change.
Previously, Ross had written short stories for her friends and family, but when the inspiration for Holy Island struck her, it was the first time she sat down to write a book. It became the first book in her DCI Ryan series. Ross did submit queries to traditional publishers and had responses in turn, but at the advice of her husband, also a lawyer, she chose to pursue self-publishing.
Her husband also has permanent recognition on every book cover in her choice of attribution as a tribute to his support. The second initial in LJ Ross stands for her husband James, while the first initial is for her first name, Louise.
Her debut became an instant international bestseller and twenty of her books have made it to the coveted #1 spot on the UK Amazon Bestsellers list. In 2020, Ross became the first self-published author to be short-listed for a British Book Award. Collectively, her books have sold more than seven million copies worldwide.

LJ Ross Books in Order
DCI Ryan Books
LJ Ross's debut launched her career and began the DCI Ryan series. These LJ Ross books in order are police procedurals that take place across the North East of England in Northumbria with a few taking place further afield.
These books should be read in order of publication. While The Infirmary, the eleventh publication, is a prequel, it should not be read before you read at least the first five books and the character of DCI Ryan is established. Even Ross herself firmly recommends reading the books in publication order.
Ross has also written one DCI Ryan short story for the Durham Book Festival "Big Read" and it is currently exclusively available through that endeavor. However, Ross has said that following the festival she will make the short story more widely available to all readers. It is "The Mystery of the Vanishing Mayor."
Why was Lady's Well delayed?
Lady's Well, the 20th book in the DCI Ryan series, was originally scheduled for publication in October 2022. Many fans had pre-ordered the book on Amazon and were frustrated when the book didn't arrive.
So what happened?
According to her Facebook post on December 29, 2022, LJ Ross explained that she's been struggling with an illness that has impacted the book's release timeline. Rather than continually delay the release, she pulled the book from Amazon.
Thankfully, the book is officially published as of February 28, 2023.
Dr. Alexander Gregory Books
This next series on the list of LJ Ross books in order is about a forensic psychologist: Dr. Alexander Gregory. He has a reputation for being able to step inside the darkest minds to uncover whatever secrets lie hidden there.
The series begins with him being the only member of an elite criminal profiling unit to escape from a storm of scandal and mismanagement. He is adamant he will begin a quiet life, but a murderer loose in the beautiful hills of County Mayo, Ireland draws him into the murder investigation to aid the Garda.
Gregory galivants across the world in this series, from Ireland to France to New York City and more. In this series Ross's writing is described as her usual murder and mystery peppered with dark humour.
Impostor (2019)
Hysteria (2019)
Bedlam (2020)
Mania (2020)
Panic (TBA)
Amnesia (TBA)
Summer Suspense Mysteries Books
One of the latest series from LJ Ross, the Summer Suspense Mysteries take place in the beautiful Cornish seaside. There will be a new publication each year.
It begins with the story of Gabrielle Adams who has escaped to rural Cornwall to run a tiny bookshop and escape the horror of her life after she survives an encounter with the "Underground Killer" waiting for the Tube to arrive one day. While she thinks the picturesque cove offers her the perfect escape, a new nightmare soon unfolds.
The second book in the series follows Kate Irving, who arrives in Frenchman's Creek with a small suitcase and her young son. She is escaping her past and wary of accepting new friendships, but soon finds herself embracing their kindness. Until tragedy strikes and her new friends are looking to her for answers.
The Cove (2021)
The Creek (2022)
The Bay (2023)
A New Series
This is a brand-new series from LJ Ross that is on her website as expecting a 2022 release. However, there is not much information available about this new series.
On the temporary cover is says it is an epic new series of love, suspense, murder, and intrigue taking place against the atmospheric beauty of Northumberland and the Borderlands. The cover also includes a map with the heading of The Reiver Families and the years 1500 to 1700, hinting that this may be a historical endeavor from Ross.
The Reivers (2022)
Anthologies
Finally, LJ Ross has also published an anthology of short stories from various authors with the intent to inspire hope and happiness. All proceeds from the sale of this book are donated to Shelter. This is a charity that helps people struggling with homelessness and poor housing throughout Great Britain.
Summary of LJ Ross Books in Order
To understand a little bit more about the LJ Ross books in order before you dive into reading, below you will find summaries for the first ten DCI Ryan books. The below summaries may contain minor spoilers for plot and character development as the series progresses. However, they will help you understand a little bit more about one of her most popular characters and the murder mysteries he finds himself investigating.
---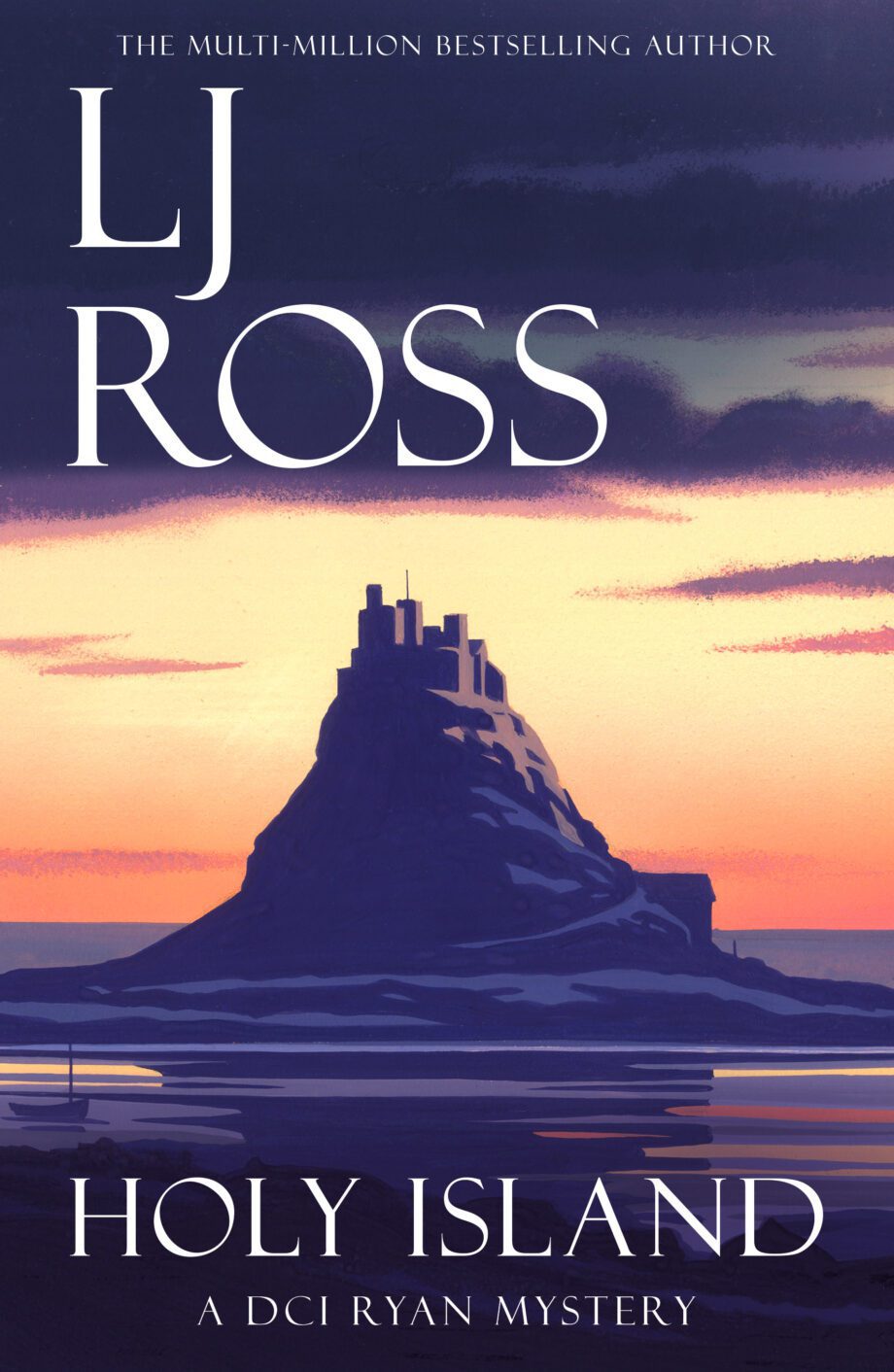 1. Holy Island
Detective Chief Inspector Ryan retreats to Holy Island seeking sanctuary when he must take sabbatical leave from his duties as a murder detective. A few days before Christmas, his peace is shattered and he is thrust back into the murky world of murder when a young woman is found dead amongst the ancient ruins of the nearby Priory.
When former local girl Dr. Anna Taylor arrives back on the island as a police consultant, old memories swim to the surface making her confront her difficult past. She and Ryan struggle to work together to hunt a killer who hides in plain sight. Meanwhile, pagan ritual and small-town politics muddy the waters of their investigation.
Murder and mystery combine with a sprinkling of romance and humour in this fast-paced crime whodunnit. It takes place on the spectacular Northumbrian island of Lindisfarne, cut off from the English mainland by a tidal causeway.
---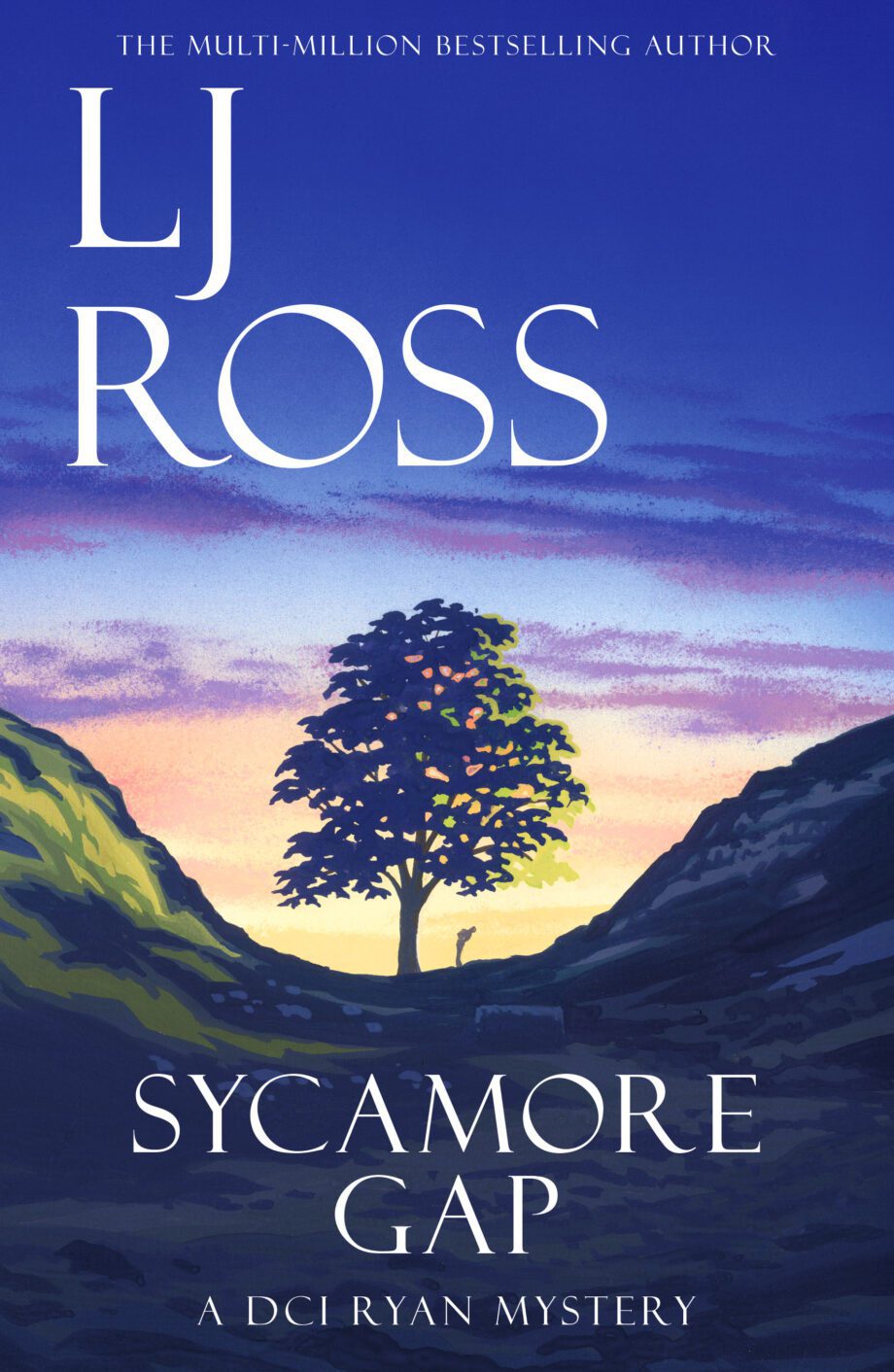 2. Sycamore Gap
Detective Chief Inspector Ryan believes he has put his turbulent history behind him. Then, in the early hours of the summer solstice, there is the discovery of a young woman's skeleton inside the Roman Wall at Sycamore Gap. She has lain undiscovered for ten years and it is Ryan's job to piece together her past.
Enquiry lines cross and merge as Ryan must face his own demons and enter into a deadly game of cat and mouse with a killer who seems unstoppable.
This crime whodunnit takes place amidst the spectacular scenery of Hadrian's Wall country in Northumberland. It is a mix of murder and mystery with a sprinkling of romance and humour.
---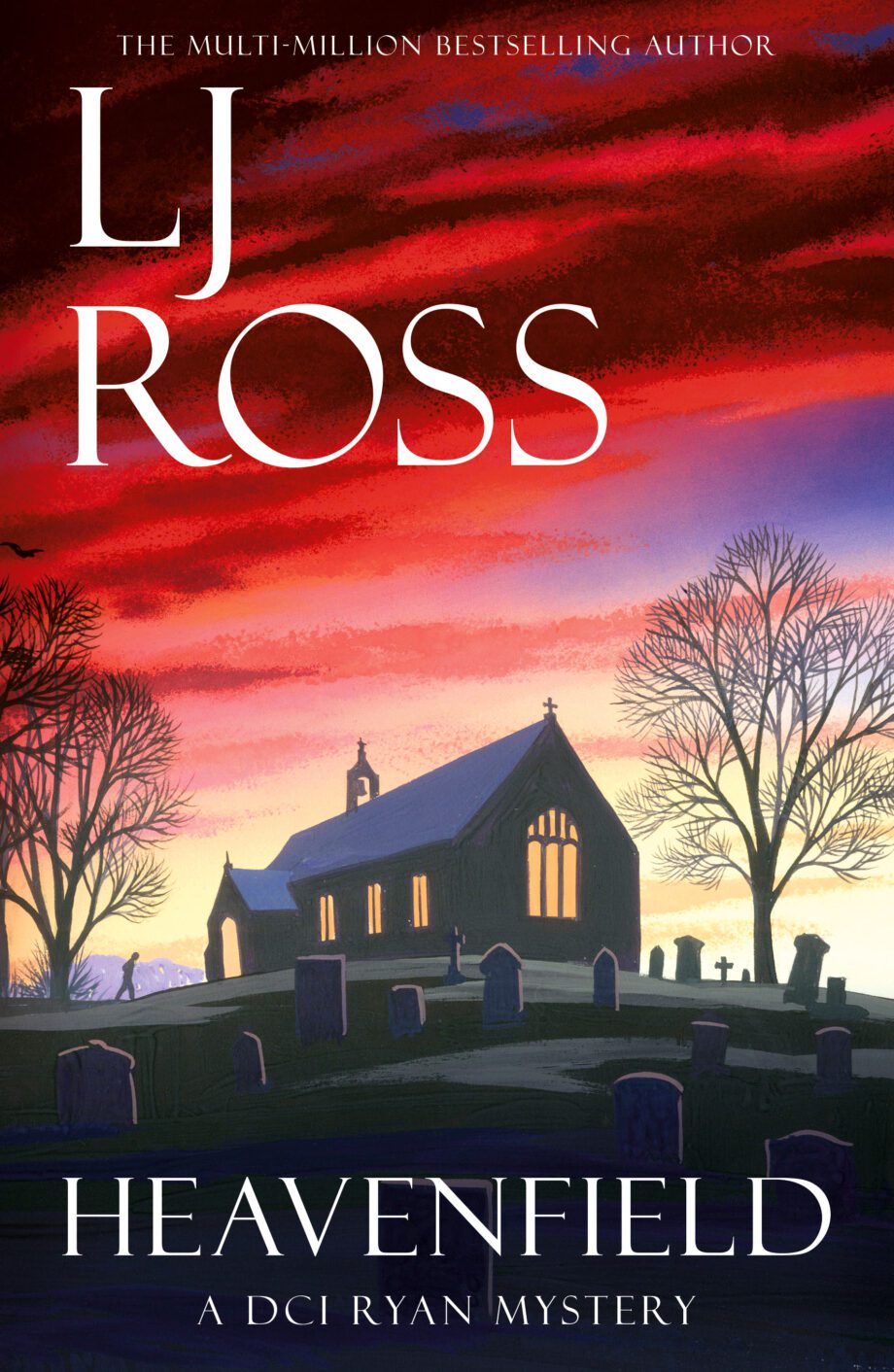 3. Heavenfield
When a man is found dead at the remote church of Heavenfield, DCI Ryan is the only other person for miles around. The police have no weapon, no motive, and no other suspects.
Already suspended from Northumbria CID, Ryan must fight to clear his name. But soon, more than his career is at stake when prominent members of the mysterious Circle begin to die.
Somebody wants Ryan's name to be next on the coroner's list. To survive he must unmask the devil who walks among them before it is too late.
Unfortunately for Ryan, the devil looks just like everybody else.
---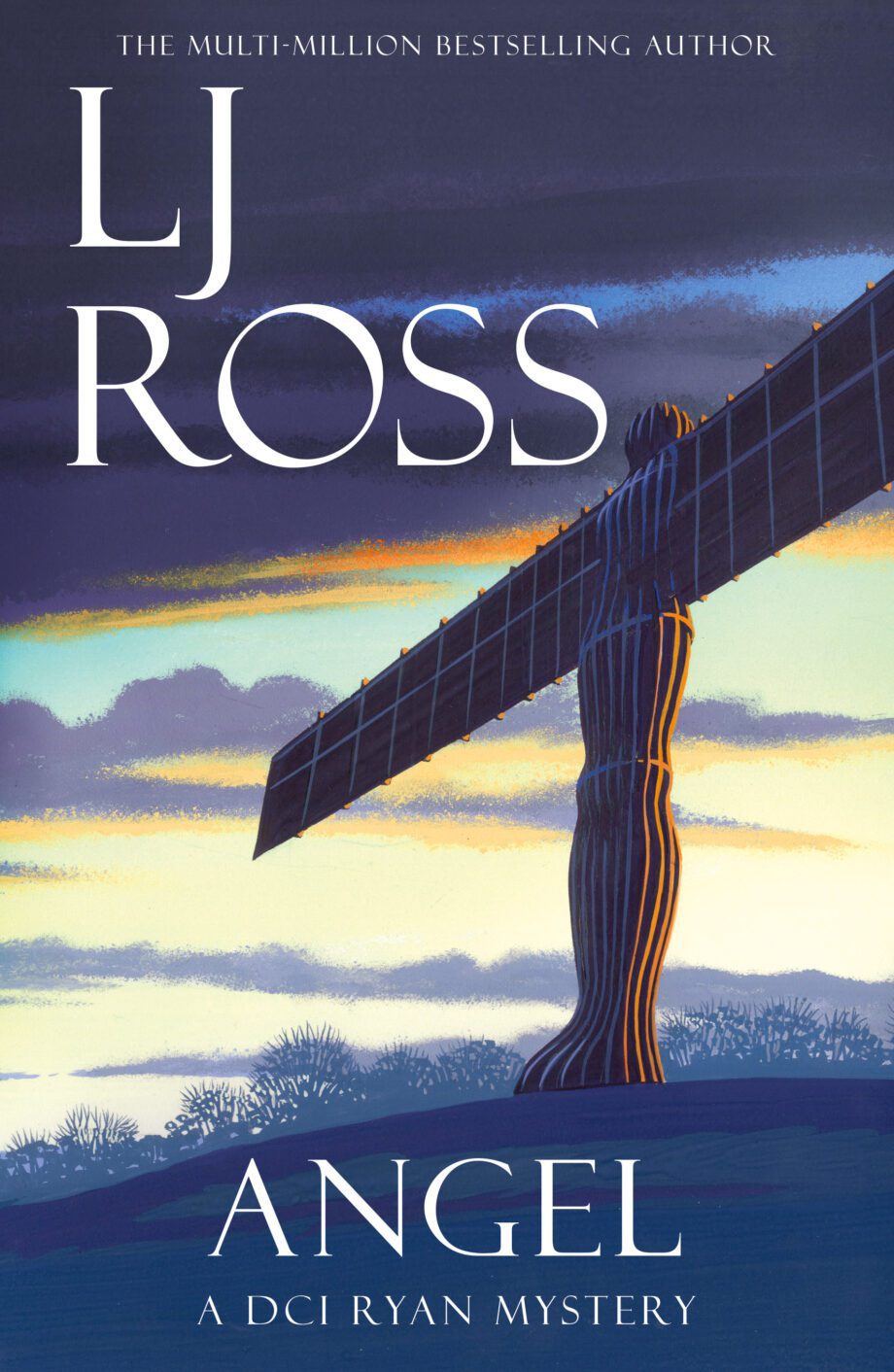 4. Angel
After a turbulent time, DCI Ryan's life is finally beginning to return to normal. He's looking forward to spending an uneventful Easter bank holiday weekend with his fiancée.
Then, on Good Friday morning he receives a call to attend a crime scene at one of the largest cemeteries in Newcastle. The body of a redheaded woman has been found buried in a shallow grave and the killer has given her wings, like an angel.
Soon, the body of another woman turns up at a different cemetery, followed quickly by another. Panic spreads like wildfire as a new serial killer is born. Ryan's band of detectives must work around the clock to unmask him before he can strike again.
---
5. High Force
Detective Chief Inspector Ryan's worst nightmare has just become a reality. Notorious serial killer, The Hacker, has escaped prison and kidnapped one of his best detectives from her own home. His brutality is the stuff of legend.
Ryan lost his sister and nearly his own life bringing the man to justice first time around. Can Ryan do it again to save his friend?
There's a nationwide manhunt underway, but the trail has gone cold and fear spreads like a virus. Ryan and his team must find The Hacker before he takes another life. But are they too late?
The clock is ticking.
---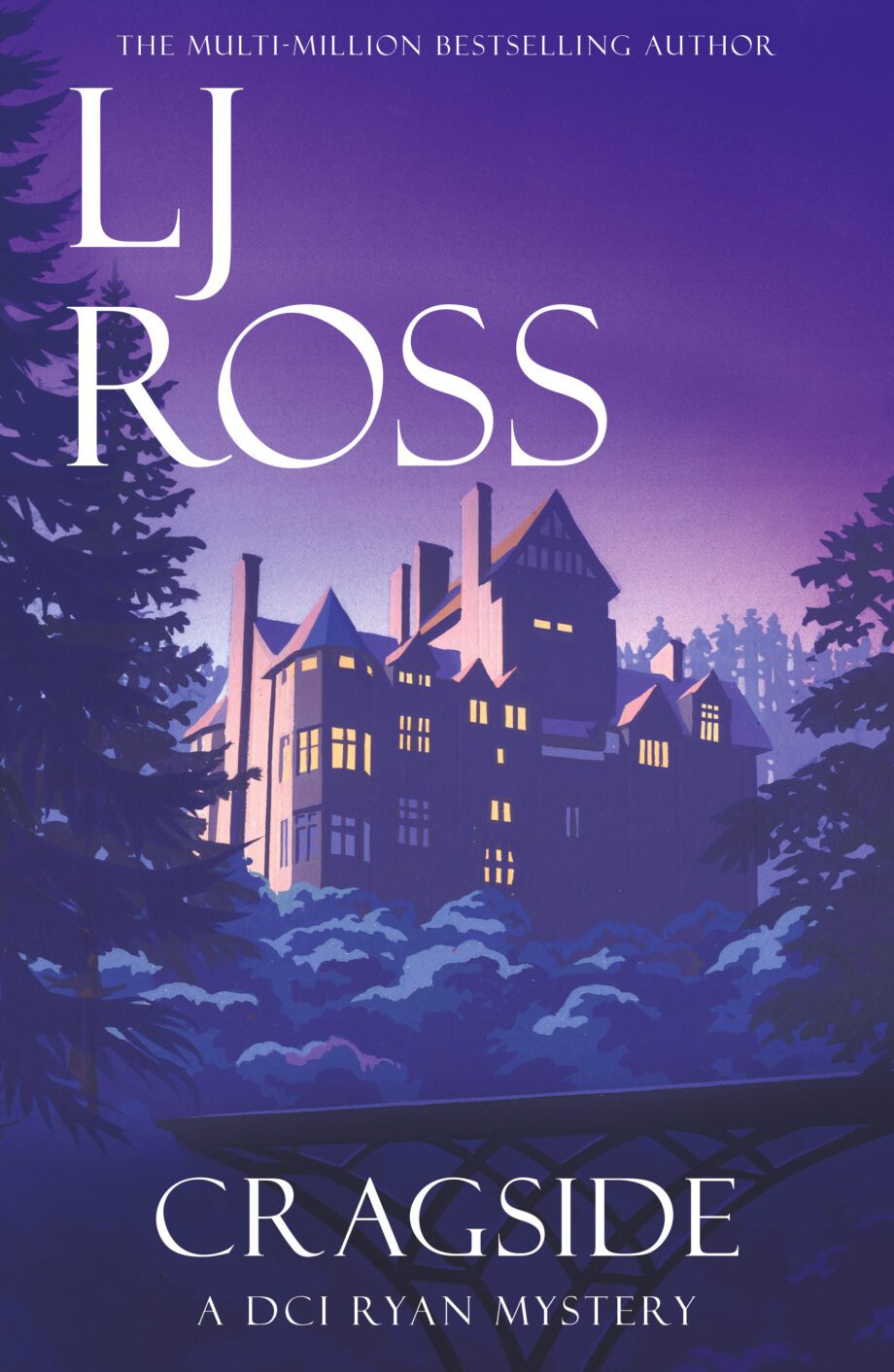 6. Cragside
After his climactic battle with notorious serial killer, The Hacker, DCI Ryan is spending the summer with his fiancée within the grounds of Cragside. It is a spectacular Bavarian-style mansion surrounded by acres of woodland.
When they receive an invitation to attend the staff summer party — a Victorian murder mystery evening — it's all a joke until the lights go out and an elderly man turns up dead. It looks like an unfortunate accident. But, as the dead man's life begins to unfold, Ryan and his team of detectives realise that all is not as it appears.
When a second body turns up, terror grips the close-knit community. Ryan must uncover the killer who walks among them, before they strike again…
---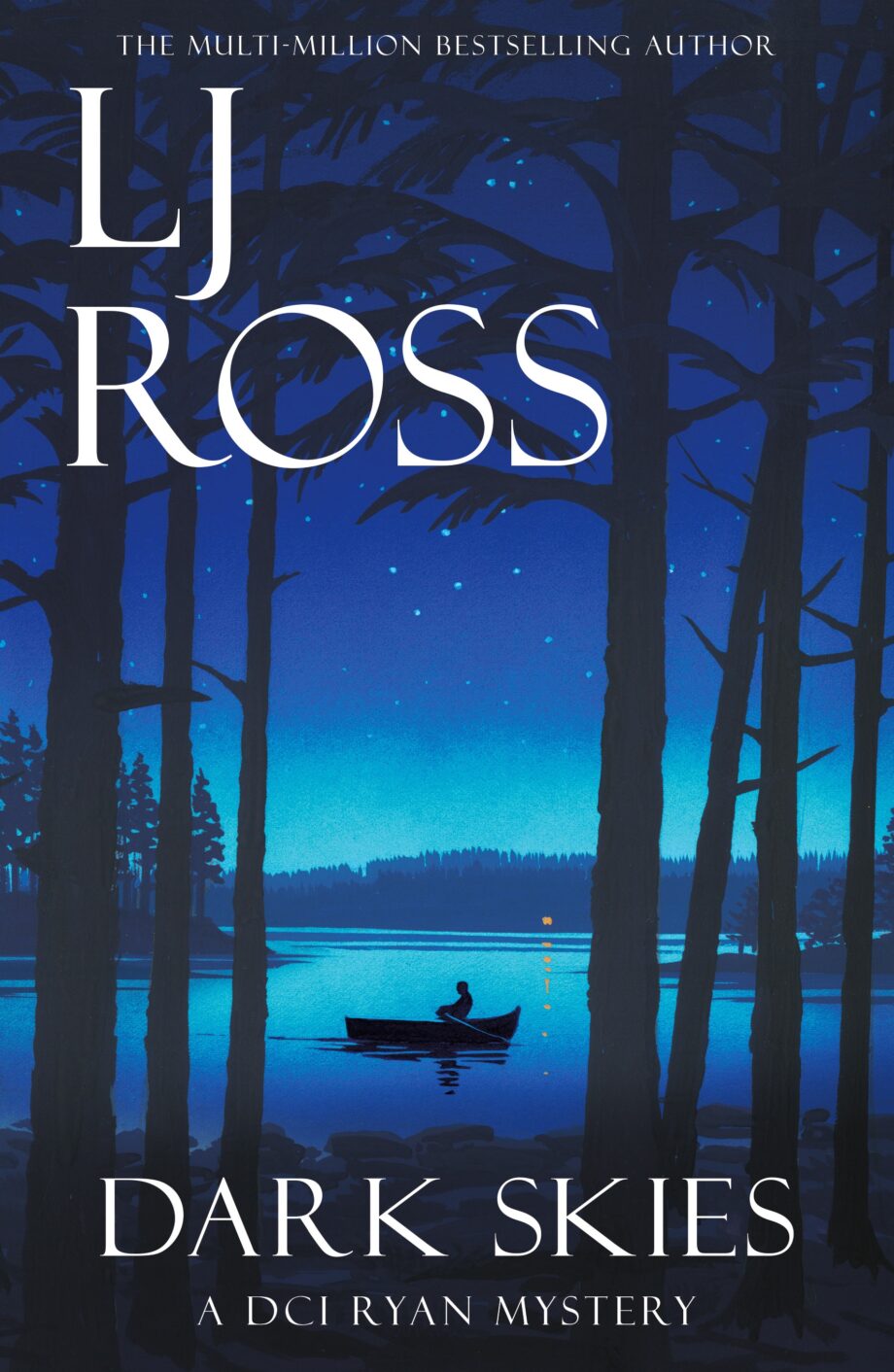 7. Dark Skies
One fateful, starry night, three friends embark on a secret camping trip but only two return home. Thirty years later, the body of a teenage boy rises from the depths of England's biggest reservoir and threatens to expose a killer who has lain dormant until now.
Detective Chief Inspector Ryan returns from honeymoon to face danger from all sides. In the depths of Kielder Forest, a murderer has escaped justice before and will do anything to protect the secrets of the past. Meanwhile, back at Northumbria CID, an old foe has taken the helm as Superintendent and is determined to destroy Ryan at any cost.
Who will prevail in Ryan's most dangerous case yet?
---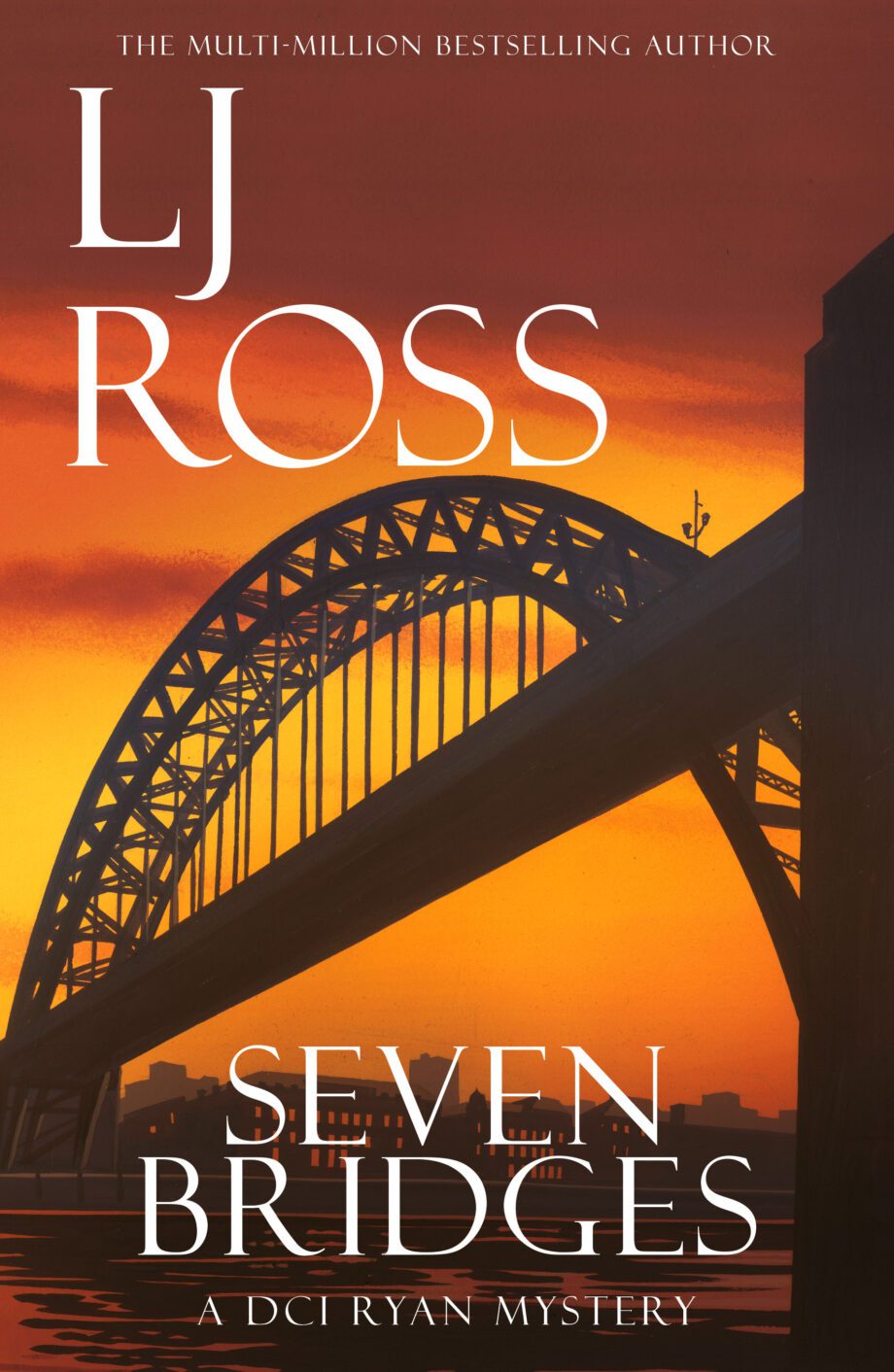 8. Seven Bridges
It's been five months since a killer walked free and DCI Ryan is preparing to leave Newcastle to hunt him down — this time, for good.
But Ryan's plans go up in smoke when events take a dramatic turn. Now he must stay and face his past one last time, or watch a friend suffer the consequences.
Amid the chaos, another killer is preparing to strike. When the Tyne Bridge explodes, Ryan's team are faced with a frantic race to uncover a deadly foe who won't stop until every bridge is burned, along with everybody on it…
---
9. The Hermitage
When an old man is found dead inside the ancient hermitage at Warkworth Castle, Northumbria CID are called in to investigate. With no apparent motive, it's their job to unravel why he was murdered. And this time they must do it without their star detective.
DCI Ryan is thousands of miles away. He's tracked a killer across Europe and has sworn not to return until he has his man in custody. Nathan Armstrong is a dangerous psychopath, but there's just one problem. He's also an international celebrity; a world-famous thriller writer with money and connections.
Ryan is a stranger in a foreign land, but he knows one thing. He'll never give up.
---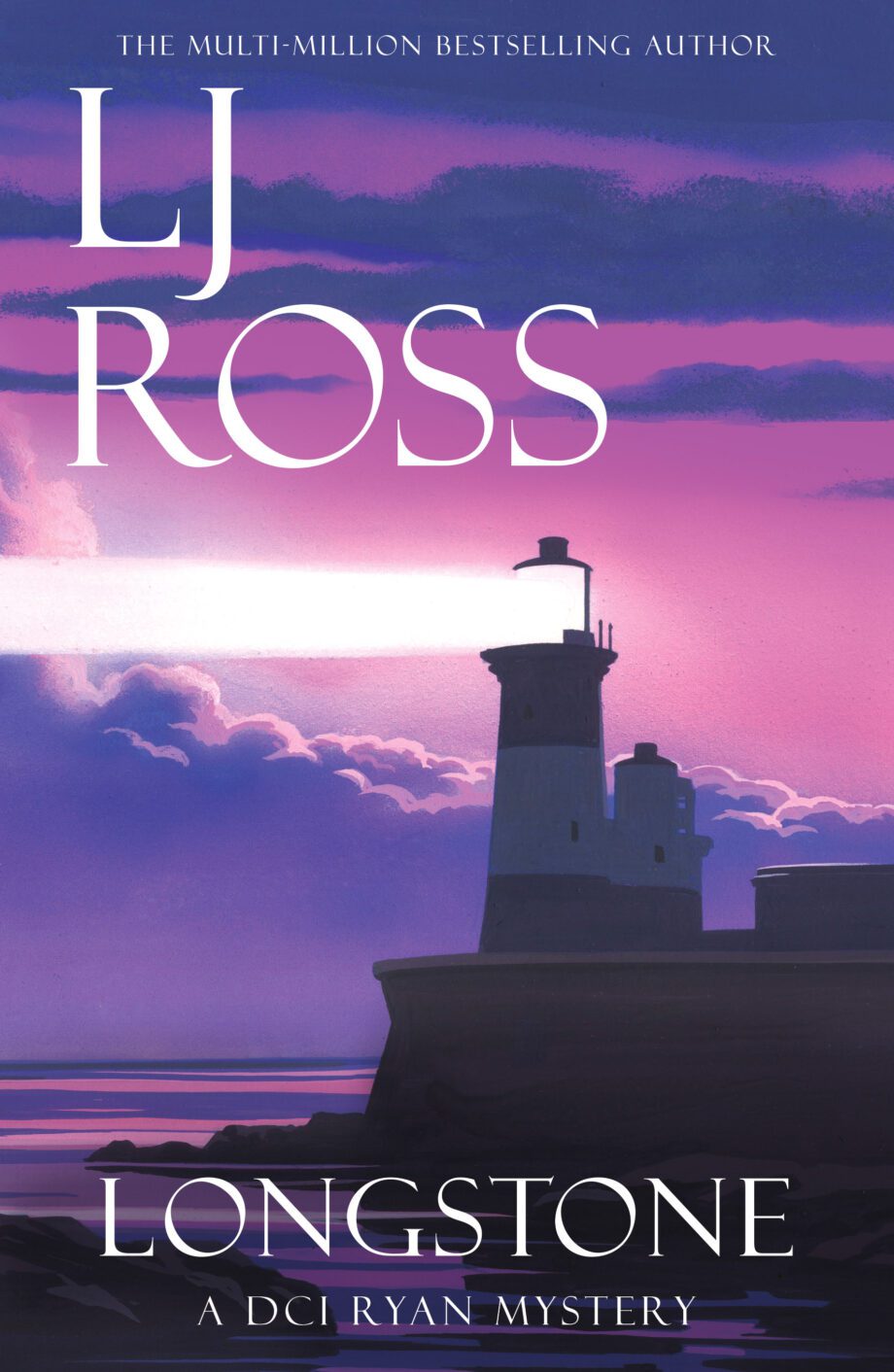 10. Longstone
Viking treasure is discovered beneath the icy waters of the North Sea and local historian Doctor Anna Taylor is called in to help catalogue the most exciting hoard in living memory. But when a shipwreck diver washes up dead, she's soon out of her depth. Luckily, she knows just the person to call.
When DCI Ryan arrives at the picturesque fishing town of Seahouses, he's faced with an impenetrable wall of secrets and lies. As he juggles marine archaeology and the cutthroat world of shipwreck diving, another murder blows the case wide open. To uncover the truth, Ryan must delve deeper into the hearts of those around him to find what lies beneath.
---
Final thoughts on LJ Ross books in order
If you love reading classic mysteries like those by Agatha Christie, Daphne du Maurier, or Sir Arthur Conan Doyle, then you will very likely enjoy reading the LJ Ross books in order.
She brings the landscape of Northumbria to life with her DCI Ryan books and the Cornish seaside with her Summer Suspense Mysteries. Amidst the beauty of her settings unfolds captivating mysteries that will keep you turning the pages late into the night.
Looking for more books in order?
Check out this list of Deborah Crombie books in order.