If you enjoy a reluctant hero, then you will love reading the Randy Wayne White books in order. His most popular character Doc Ford has tried to leave his old life behind and begin a new life living in a small Florida community, but the past has a way of reeling you back in time and time again.
White's Doc Ford universe has expanded into multiple series including a young adult spin-off. In addition, he has written two other series under different pseudonyms and several nonfiction books.
About Randy Wayne White
Randy Wayne White was born in Ohio but moved to Florida in his early twenties. He said he moved to Florida because he wanted to write, but it would take several more years until his dream of pursuing writing full-time became a reality.
After moving to The Sunshine State, White got his ocean operators captain's license in 1974 and would then go on to charter for 14 years. While he was still chartering and working as a fishing guide, White wrote his first publications, but these were published under pseudonyms.
His debut publication was the first book in the Dusky MacMorgan series and he published those books under the moniker Randy Striker. Next came the Hawker series, which was published under the pseudonym Carl Ramm.
However, it wasn't under Sanibel Flats, the first book in the Doc Ford series, that White says he felt like he had finally written something good enough to put his real name on the cover. There was also added pressure for excellence when he sat down to write Sanibel Flats.
That's because he had lost his job as a guide due to the government eliminating powerboat traffic in the bay where he worked. He continued chartering from hotels, but began to write during the nights with the hope of supporting his family through his writing. With two young sons depending on him, White says failure was not an option.
Six months later the novel was complete and many years later it has grown to encompass many more novels.
Randy Wayne White Books in Order
Dusky MacMorgan Books
Our list of the Randy Wayne White books in order begins with his debut publication, which was originally published under the pseudonym Randy Striker, but has since been republished with his real name on the cover too.
White describes these as potboiler thrillers. The books follow Dusky MacMorgan who is a former Navy SEAL living in Key West Florida. MacMorgan was trying to begin a new life after surviving military hell, but he is plunged back into violence and revenge when the unimaginable happens.
Each book in this series features a new antagonist and adventure, so you can read these books as standalones. However, if you want the best reading experience with no spoilers about character development and motivation, you should read these books in order of publication.
Hawker Books
Once more this next series was originally published under a different name, Carl Ramm, but has since been republished with Randy Wayne White on the front cover as well.
The Hawker books follow James Hawker. He begins the series by becoming a disgraced Chicago cop-turned-private vigilante. He then embarks on a one-man war against organized crime throughout the country.
These books also feature self-contained story lines with new antagonists in each book, so the books can be read in any order. However, as with the Dusky MacMorgan series, it is best to read these books in order of publication if you want to get the most out of the character development and exploration.
Doc Ford Books
While 18 books came before Sanibel Flats, this was the first novel to bear White's real name and is the book which brought him lasting success as an author.
The series follows Marion "Doc" Ford who is a marine biologist and a former NSA agent. Much of White's experience as a fishing guide and his years spent living in Florida come into play in this series.
Doc has tried to leave his old, dangerous life behind by making a new home for himself on the scenic west coast of Florida, but when an old friend comes knocking at his door needing help, he can't refuse. Again, while these books can be read in any order, the best reading experience is to read these Randy Wayne White books in order of publication.
Hannah Smith Books
This next series is a spin-off from the Doc Ford books and takes place within the same world. While White's characters in this series are fictional, he does relate Hannah Smith and her Aunt Hannah to the legendary Florida pioneer Hannah Smith who lived and thrived at the turn of the twentieth century.
Hannah Smith, the protagonist of this series, is a fishing guide with a keen sense of justice and unorthodox methods of investigation. Doc Ford does appear within these books as a potential suitor and friend. White says Seduced is one of the best books he has written, while Deceived and Haunted are two of his scariest books.
Sharks Incorporated Books
White's newest series is another Doc Ford spin-off, but this time a young adult subseries. Both Doc Ford and Hannah Smith play pivotal roles within these books, but the primary focus is on the three children who are the main characters.
The series follows two sisters, Maribel and Sabina Estéban, and a quiet boy, Luke Smith. If you've read the Doc Ford books, then you may already recognize two of these names. There will be several other characters from the Doc Ford and Hannah Smith books who feature in this new series as well.
The three children have been hired by Doc Ford to carry out odd jobs and along the way they learn about boats, fishing, and marine ecology. They begin to catch and tag small bay sharks as part of a research project, which is where the name of the series comes from.
Nonfiction Books
Finally, White has also published several nonfiction books which delve deeper into his experience as a fishing guide and his relationship with the outdoors.
A Summary of Randy Wayne White Books in Order
While he has written 60 books during the last 40 years, the Doc Ford books are his most well-known works. For that reason we have included summaries for the first 10 books in this series below.
---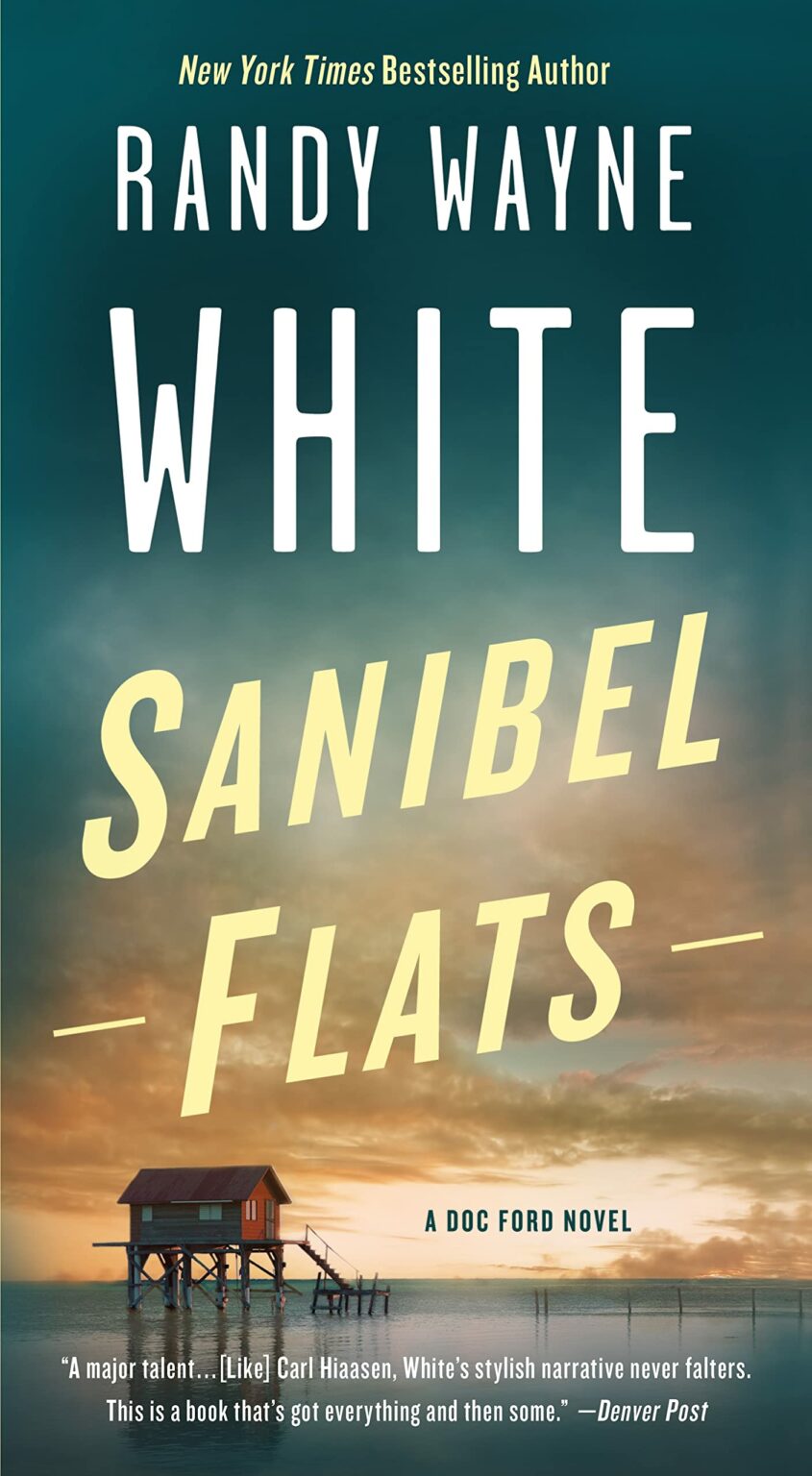 1. Sanibel Flats
After ten years of living life on the edge, it was hard for Doc Ford to get that addiction to danger out of his system. But spending each day watching the sun melt into Dinkins Bay and the moon rise over the mangrove trees, cooking dinner for his beautiful neighbor, and dispensing advice to the locals over a cold beer lulled him into letting his guard down.
Then Rafe Hollins appeared.
How could he refuse his old friend's request — even if it would put him back on the firing line? Even if it would change forever the life he'd built here on Sanibel Island?
---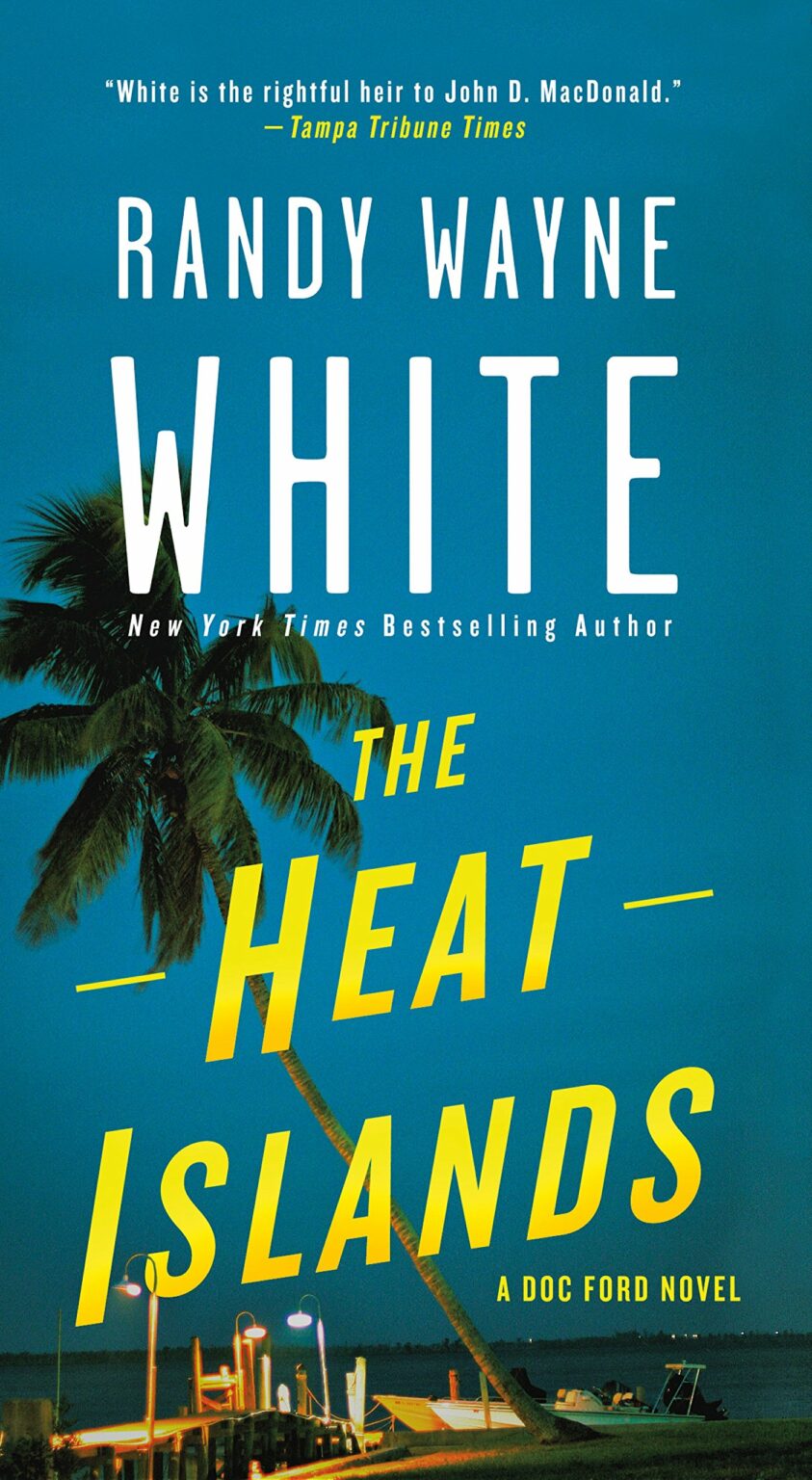 2. The Heat Islands
Doc Ford is lazily poling his skiff along Southwest Florida's flat copper sea in search of sea anemones, when he runs into the body of the most hated man on Sanibel Island — Marvin Rios.
And when the Island's simplest and sweetest resident is under arrest for the murder, Doc heads straight into the heart of the sunshine state's dark side. He must save his friend and save Sanibel Island from a rising tide of land-grab schemes, blood money, and violence.
---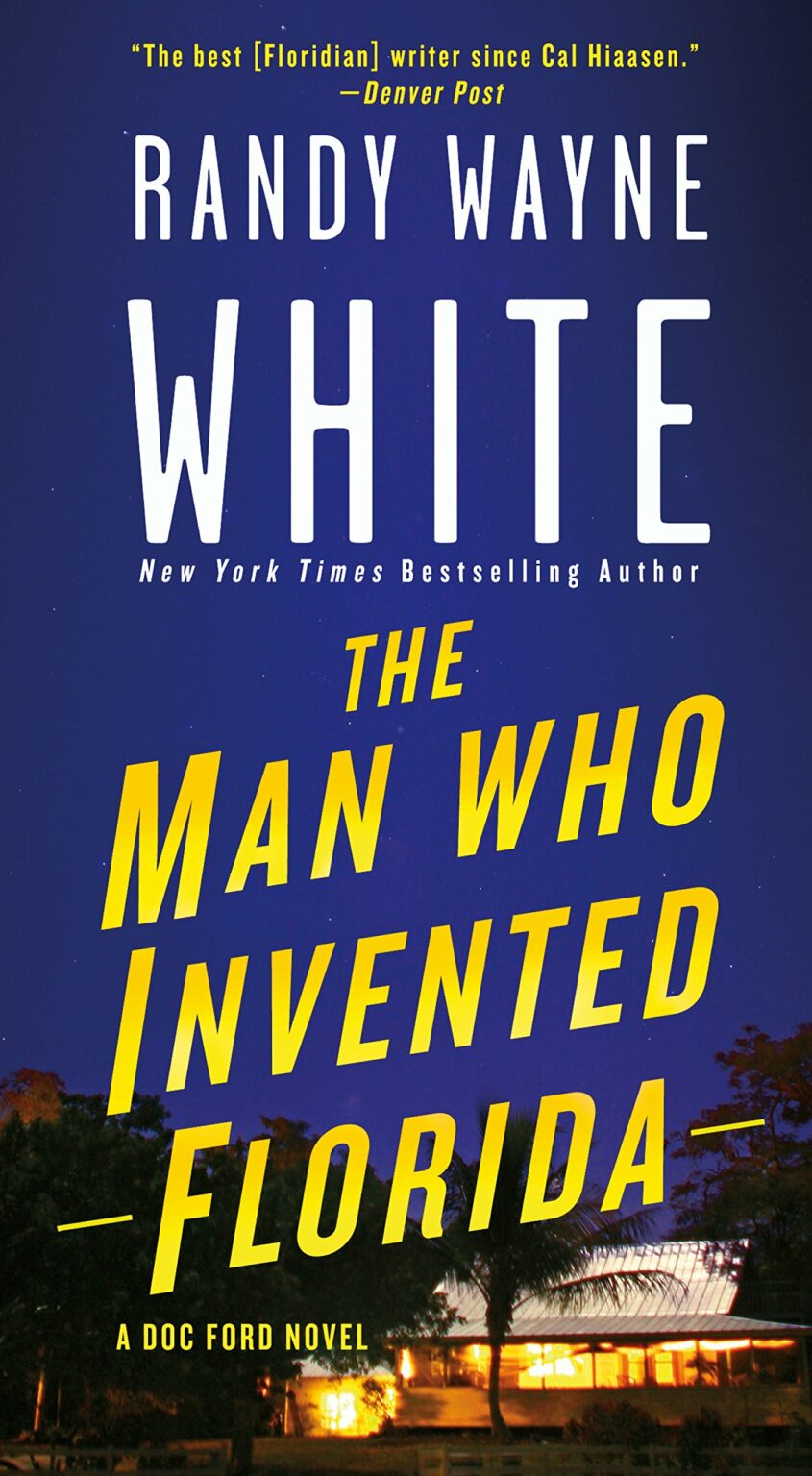 3. The Man Who Invented Florida
When solitary marine biologist Doc Ford focused his telescope on the woman in the white boat, he didn't know his life was about to be capsized: That his conniving uncle Tucker Gatrell would discover the Fountain of Youth, that The National Enquirer would write about it, and that the law would beat down his door in search of three missing men.
But Doc Ford is about to find these things out — the hard way. Because in the shadowy world of Southwest Florida, mysteries great and small have found the man to solve them.
---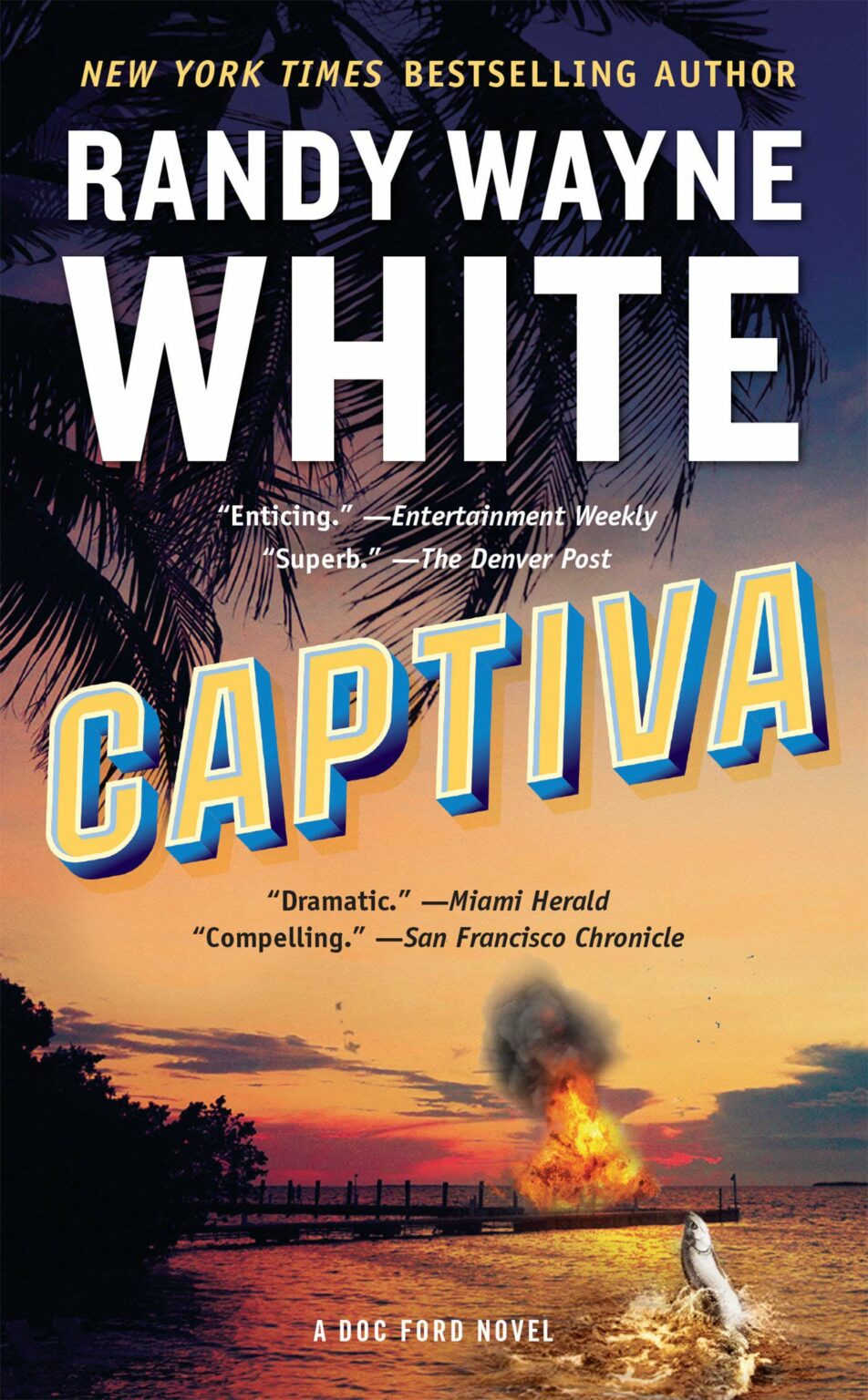 4. Captiva
Former government agent-turned-marine biologist Doc Ford finds himself unable to maintain his neutrality when a battle between Florida's sport and commercial fishermen escalates into arson and murder.
---
5. North of Havana
Doc Ford has travelled to Havana, where his friend is being held by the Cuban government. Still haunted by his suspected involvement in a plot against Castro, Ford ventures to Cuba — where he finds himself entangled in a web of murder, revenge, and assassination.
---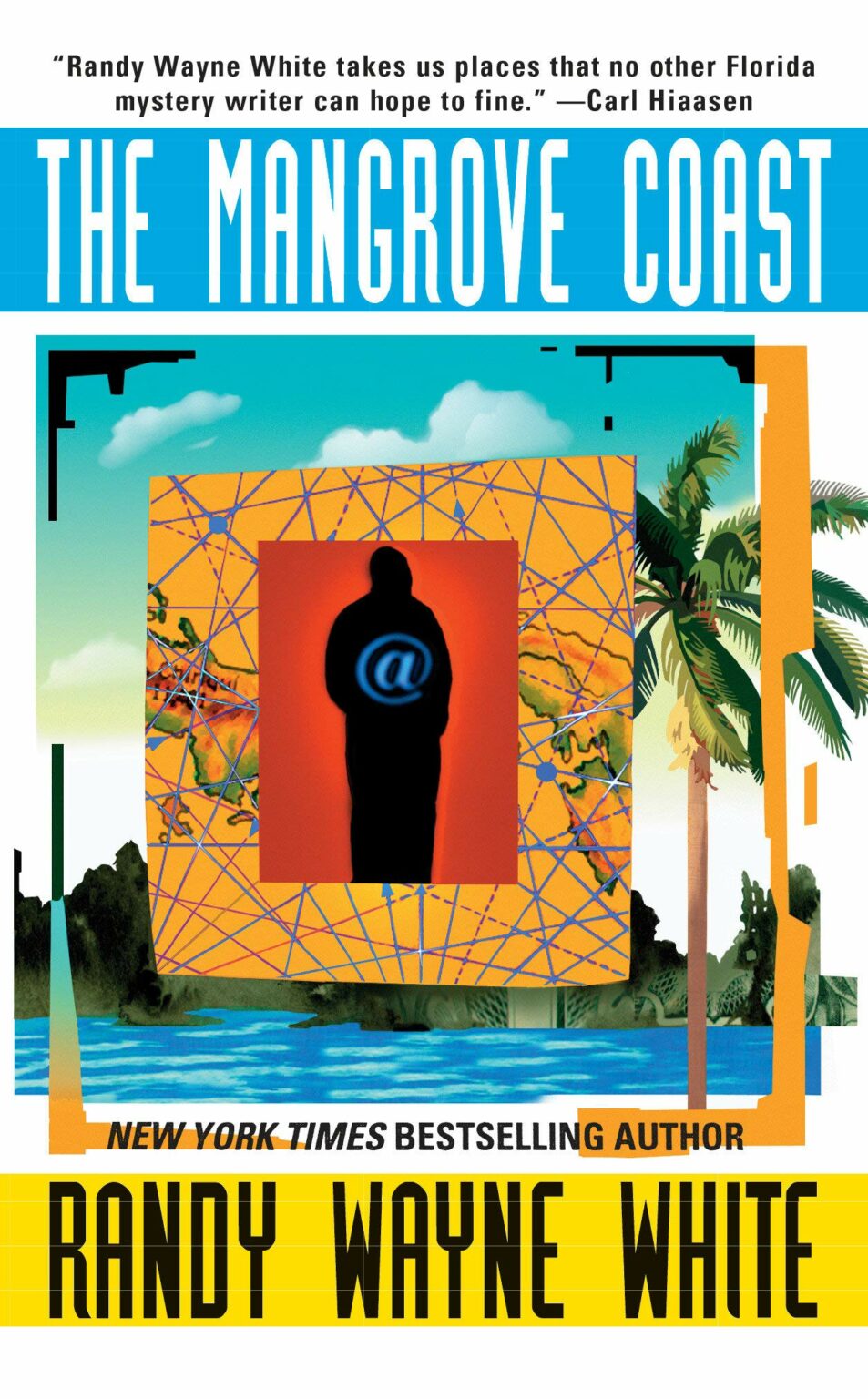 6. The Mangrove Coast
The seductive daughter of a dead war buddy calls marine biologist Doc Ford in need of help — her mother has vanished without a trace in South America. Doc's efforts to find her take him from the jungles of Colombia to the streets of Panama — and onto the trail of the most vile nemesis he has ever come up against.
---
7. Ten Thousand Islands
Government agent-turned-marine biologist Doc Ford sails an endless sea of questions when he agrees to investigate a death from the past. Years ago, off Florida's Gulf Coast, a teenaged girl found an ancient gold medallion. Then, she began having nightmares. Then, she was found hanging from a tree.
Now, years later, the girl's mother is being terrorized with break-ins, phone calls with no one there — and her daughter's grave has been dug up. Somebody wants that medallion.
The search for answers will lead Doc through a shadowy world of ancient ritual and modern corruption, to an evil that was born in the past — but lives in the present.
---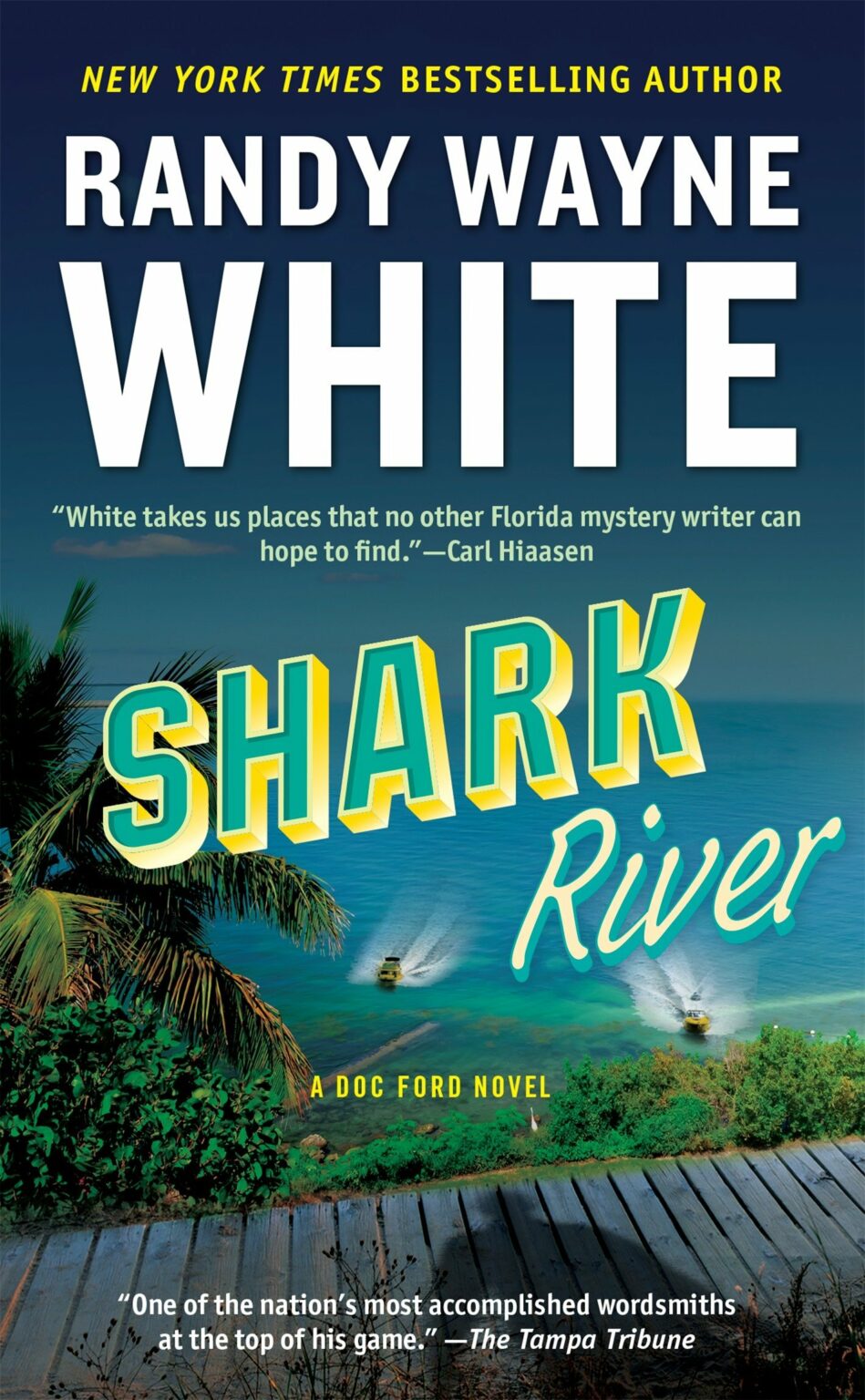 8. Shark River
On a working vacation to Guava Key, marine biologist Doc Ford notices two female joggers who follow the same route at the same time every day. He can't help thinking how easy it would be for a predator to become aware of them, too. As it turns out, he isn't the only one. There seems to be more and more predators these days.
Forced to step in, Ford finds himself involved in a story of intrigue and revenge that becomes more dangerous with every turn — and some of them hit pretty close to home. Add to that a Bahamian relative he never knew he had, a letter leading to a treasure that may or may not exist, and some past history that becomes very alarmingly present, and his life has suddenly become very complicated. Not to mention the prospect of his death…
---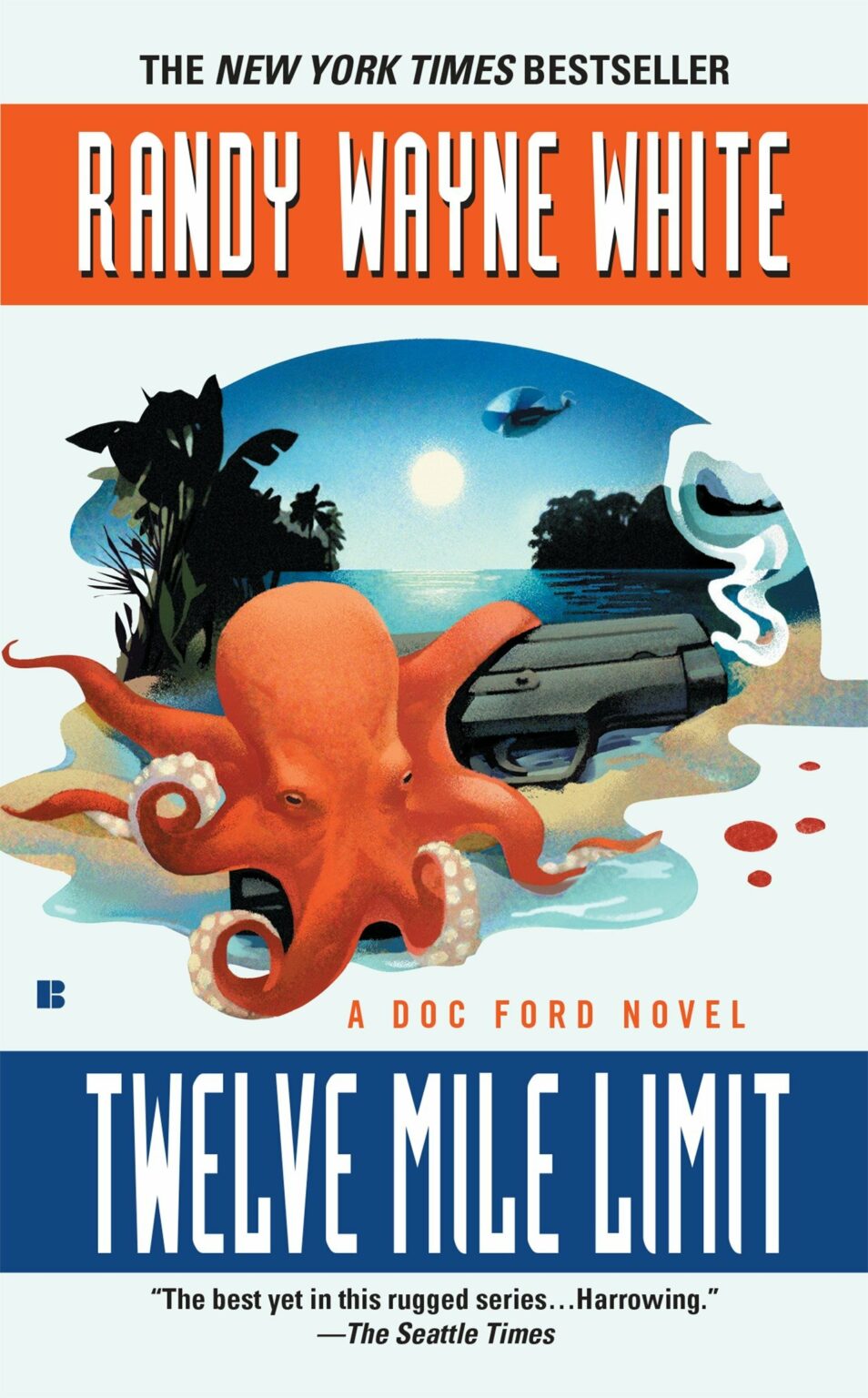 9. Twelve Mile Limit
It starts out as a fun excursion for four divers off the Florida coast. Two days later only one is found alive — naked atop a light tower in the Gulf of Mexico.
What happened during those 48 hours? Doc Ford thinks he's prepared for the truth, but he isn't.
---
10. Everglades
Doc Ford returns to his stilt house on Dinkin's Bay to find an old friend and one-time lover waiting for him. Her real-estate developer husband has disappeared and been pronounced dead, and she's sure there's worse to follow. And she's right.
Following the trail, Ford ends up deep in the Everglades, at the gates of a community presided over by a man named Bhagwan Shiva (formerly Jerry Singh). Shiva is big business, but that business has been a little shaky lately, and so he's come up with a scheme to enhance both his cash and his power. Of course, there's the possibility that some people could get hurt and the Everglades itself damaged, but Shiva smells a killing.
And if that should turn out to be literally, as well as figuratively, true…well, that's just too damned bad.
---
Final thoughts
The Randy Wayne White books in order combine his passion for the outdoors with his love of writing. His most well-known series, Doc Ford, depicts the state of Florida and draws on his experience as a long-time fishing guide.
More Mystery Thriller Resources