The Spenser books in order by Robert B. Parker have received the high accolade of redefining the modern private eye novel and altering the trajectory of the subgenre. The series has withstood the test of time, even following Parker's passing in 2010.
The books have been around for nearly 50 years, with more than 50 books to date. Despite the size of the series, it is easy to enjoy the Spenser books in order and this will be your ultimate guide to the iconic series.
Who is Robert B. Parker?
Born and raised in Massachusetts, Robert B. Parker always knew he wanted to be a writer. He grew up reading. First his father would read storybooks to him, and then when Parker grew too big to sit in his father's lap, he began to ferociously read by himself.
He was a member of the U.S. Army in Korea as a Morse code operator before he was able to dedicate time to the craft of writing. It wasn't until he became a teacher at Northeastern University that he finally was able to sit down and write.
The first Spenser novel came just a few years later in 1974.
With his character of Spenser, Parker is credited by many publications and fellow authors with altering the private investigator genre. Robert Crais is one such author that says Parker deserves a spot among the best P.I. writers. Crais says that Parker not only reinvigorated the detective novel in America, but he virtually recreated it.
His character of Spenser is a complex character with quirks that was unlike any in the genre before. Parker shifted the stereotype of seedy private eye and subsequently altered the trajectory of the subgenre and paved the way for many more beloved investigators.
After saying he would never stop writing until the day he died, Parker passed away doing what he loved. He was at his writing desk working on a novel when he died in 2010 at the age of 77. He was writing Silent Night, which was completed posthumously by Helen Brann.
Spenser Books in Order
As is the case with most mystery thriller books, each Spenser novel will contain a standalone mystery or crime that Spenser will crack before the novel's conclusion. However, the books are linked with recurring characters and character growth.
Therefore, the best way to read the Spenser books in order is by following the order of publication. This is almost the same as the chronological order, but there is one notable exception we'll explain below. Despite that exception, however, the below list of Spenser books is the best introduction to the series.
This will introduce the world and characters in the proper order. Spenser's personal relationships play an integral role to the series overall and in following this reading order you won't stumble across accidental spoilers.
Also, with this reading order you will read the books written by Parker first. Following Parker's death, Ace Atkins began writing the Spenser books in his stead. Atkins took over with the publication of Lullaby right up until the forthcoming novel. The new Spenser book scheduled for publication in November 2023 is written by Mike Lupica.
Young Spenser Book
The one exception to the publication order of the books above matching the chronological timeline of the Spenser world is this Young Spenser book. But this book is a notable exception. It features a genre shift with a young adult target audience, but it is a prequel to the beloved Spenser series.
Chasing the Bear depicts Spenser during his formative young years spent with his father and two uncles out West. It is simultaneously a delight for existing fans of the series to learn more about Spenser's backstory, and a bridge for the younger generation.
Chasing the Bear (2009)
Spenser Short Story
Finally, the last title in our list of the Spenser books in order is a cross between a short story and a biographical profile. This is also part of a much larger project of mysterious profiles from many acclaimed mystery authors.
Some notable examples of other authors and characters that have participated in this endeavor include Ian Rankin with John Rebus, Lee Child with Jack Reacher, and Jonathan Kellerman with Alex Delaware.
About Spenser
Despite never having his first name revealed, in more than 50 novels, Spenser is a fully-fleshed, beloved character. He is simultaneously tough, funny, and sentimental.
Before he became a private investigator, Spenser was a boxer and a state cop, but the books follow his career of being for hire to track down missing persons and root out crime. But often the crimes aren't simple ones and Spenser finds himself staring down the barrel of a gun with his life on the line.
This is when his hardened past comes into play as Spenser is willing to do whatever it takes to uphold his code of honor.
While Spenser practices in Boston, his assignments often take him further afield. However, when the novel does unfold in Boston, the city is so vivid it becomes a supporting character.
Parker often features a particular, scenic bridge in the Boston Public Gardens as a location for crime. Parker said it's a trick he picked up from Renaissance painters, where a bad thing will happen in a beautiful place. The contrast between the idyllic, pastoral environment and the decidedly not idyllic crime makes the latter stand out.
A Summary of the Spenser Books in Order
As previously mentioned, the best way to read the Spenser books in order is following the order of publication. This will ensure you follow the trajectory of Spenser's career and personal life chronologically, which is the best way to experience the books.
Below are the summaries to the first ten Spenser books. The summaries are spoiler-free for events which run undercurrent throughout the series, but will help provide a bit more context to the scope and tone of the books.
---
1. The Godwulf Manuscript
Spenser is a private detective that earned his degree at the school of hard knocks. So, when a Boston university hires him to recover a rare, stolen manuscript, he's ready. It isn't a surprise that his only clue is a radical student with five bullets through his chest.
The cops are pointing their fingers at the blonde whose prints are all over the murder weapon, but Spenser knows things aren't always as they appear. He needs to hit the books and finish his assignment before he ends up with a grade of D for dead.
---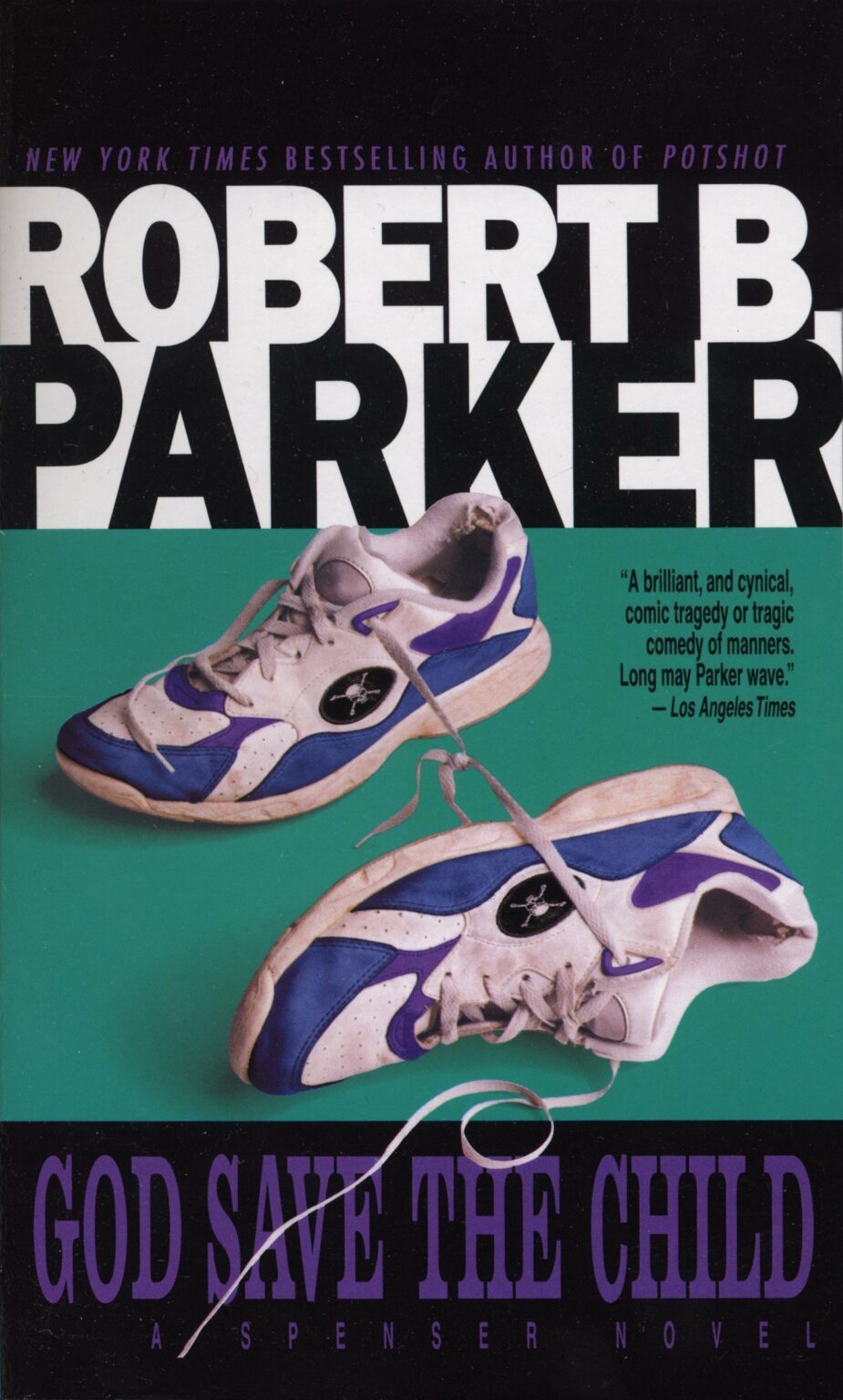 2. God Save the Child
Appie Knoll is the kind of suburb where kids grow up right, but something is wrong.
Everyone assumes fourteen-year-old Kevin Bartlett has run away, until a ransom note in the form of a comic strip appears. After that it doesn't take long for Spenser to piece together the picture of an affluent family seething with rage and a desperate boy making strange friends.
A friend like Vic Harroway, a body builder who's Spenser's only lead, but he isn't talking…except with his fists. But when push comes to shove, with a boy's life on the line, Spenser can speak that language too.
---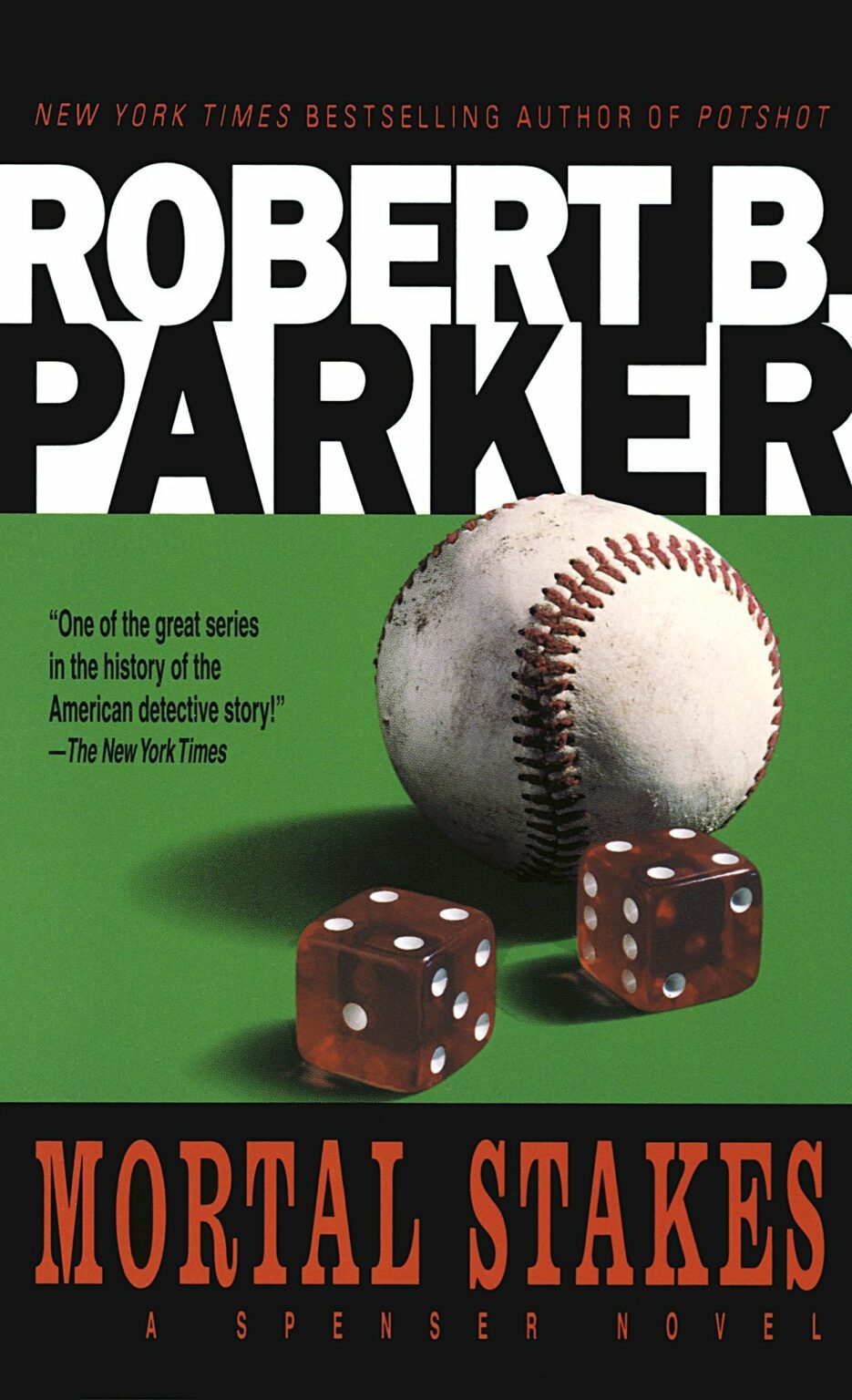 3. Mortal Stakes
The crime at hand is blackmail and Spenser must find his answers without destroying a talented big league pitcher's career and marriage. His hunt leads him to a small Illinois town, a high-class New York whorehouse, a Boston loan shark, a shootout in the woods, and a confrontation with his own sense of honor.
Marty is a star Red Sox pitcher and Linda is his loving wife, but a blackmailer is out to ruin Linda's life. As Spenser tries to track the extortionist, he'll find himself trapped between a crazed racketeer and an enforcer toting an M-16.
---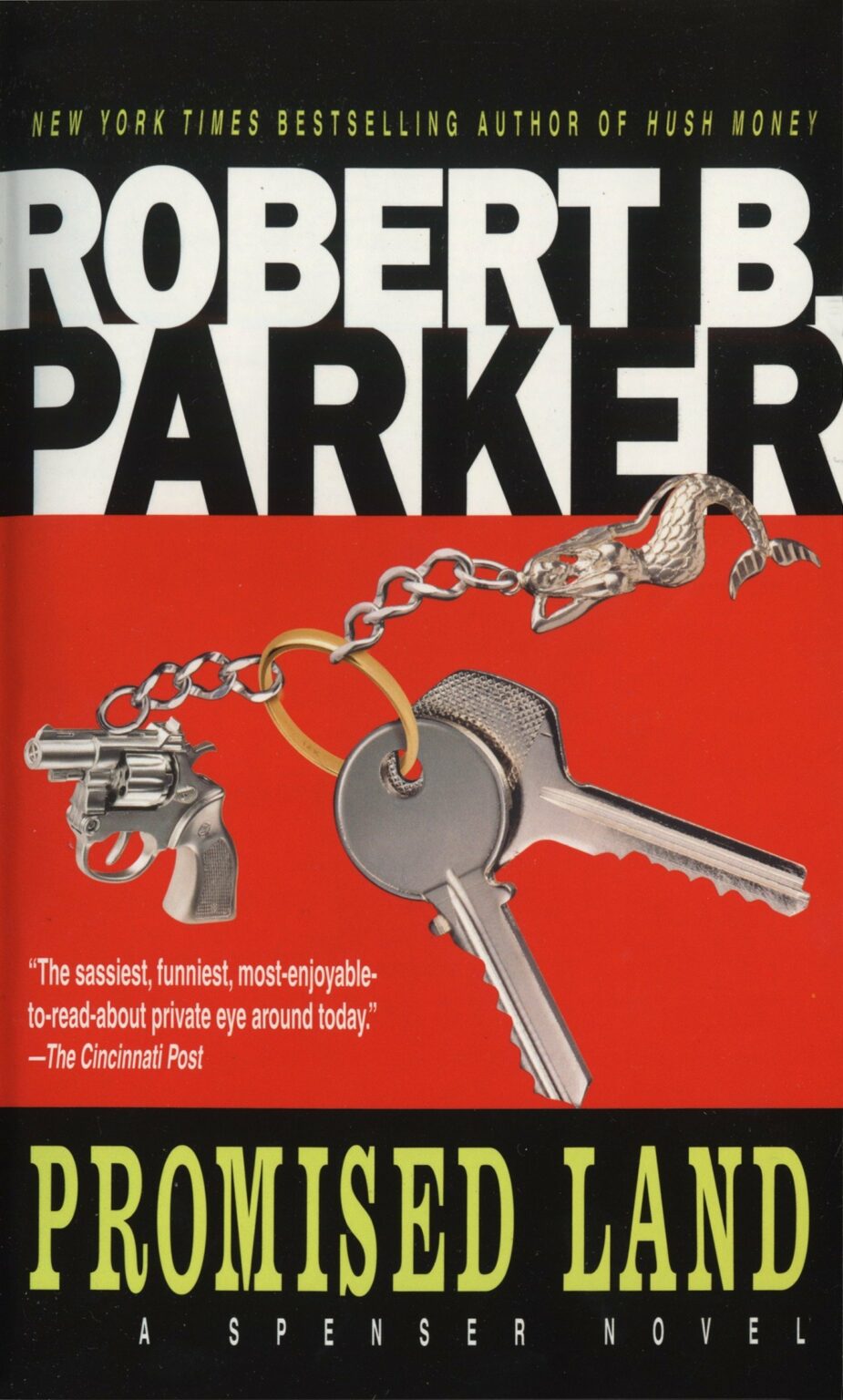 4. Promised Land
Boston private investigator Spenser finds himself entangled in Cape Cod's criminal underworld on his latest assignment. Harvey Shepard is a Cape Cod businessman who is in over his head. Harvey has already lost a quarter million on a shady real estate deal and as the loan shark is circling, he needs Spenser to find his missing wife, Pam.
It doesn't prove difficult to find Pam. The hard part turns out to be finding out that she's suspected of a bank robbery that led to murder.
---
5. The Judas Goat
Spenser is traveling away from Boston once more, but this time to London. He's been hired to track down a bunch of bombers who've blown away his client's wife and kids. Spenser's job is to catch them or kill them; his client isn't choosy.
But the hunt will have Spenser facing down nine killers. His friend Hawk helps balance sides, but coming out of this case with his life intact will come down to a wild plan. He needs one of the terrorists to play Judas Goat and lead him to the others, but Spenser didn't account on this deadly bomber being very blonde, very beautiful, and very dangerous.
---
6. Looking for Rachel Wallace
Rachel Wallace is a woman who writes and speaks her mind. This means she's made a lot of enemies — enemies who threaten her life. Enter Spenser, the tough guy with a macho code of honor, who's been hired to protect a woman who thinks that code is obsolete.
They'll never see eye-to-eye privately, which is why she fires him. But when Rachel goes missing, Spenser is ready to lay his life on the line to find Rachel Wallace. He will rattle skeletons in blue-blooded family closets, tangle with the Klan, and fight for her right to be exactly what she is.
---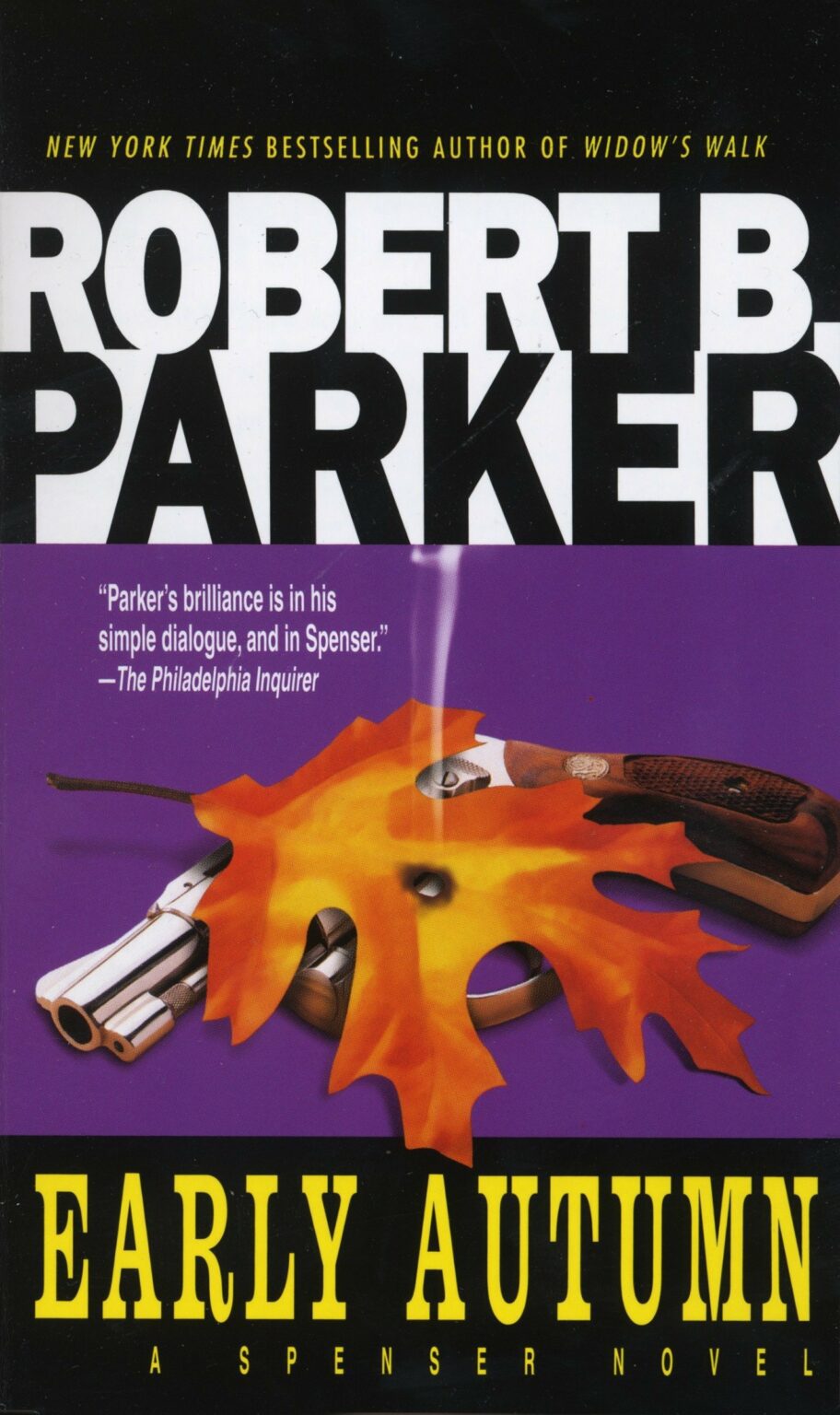 7. Early Autumn
A bitter divorce is only the beginning. First the father hires thugs to kidnap his son, then the mother hires Spenser to get the boy back. But as soon as Spenser senses the lay of the land, he decides to do some kidnapping of his own.
With a contract out on his life, Spenser heads for the Maine woods. He is determined to give a puny fifteen-year-old a crash course in survival and to beat his dangerous opponents at their own brutal game.
---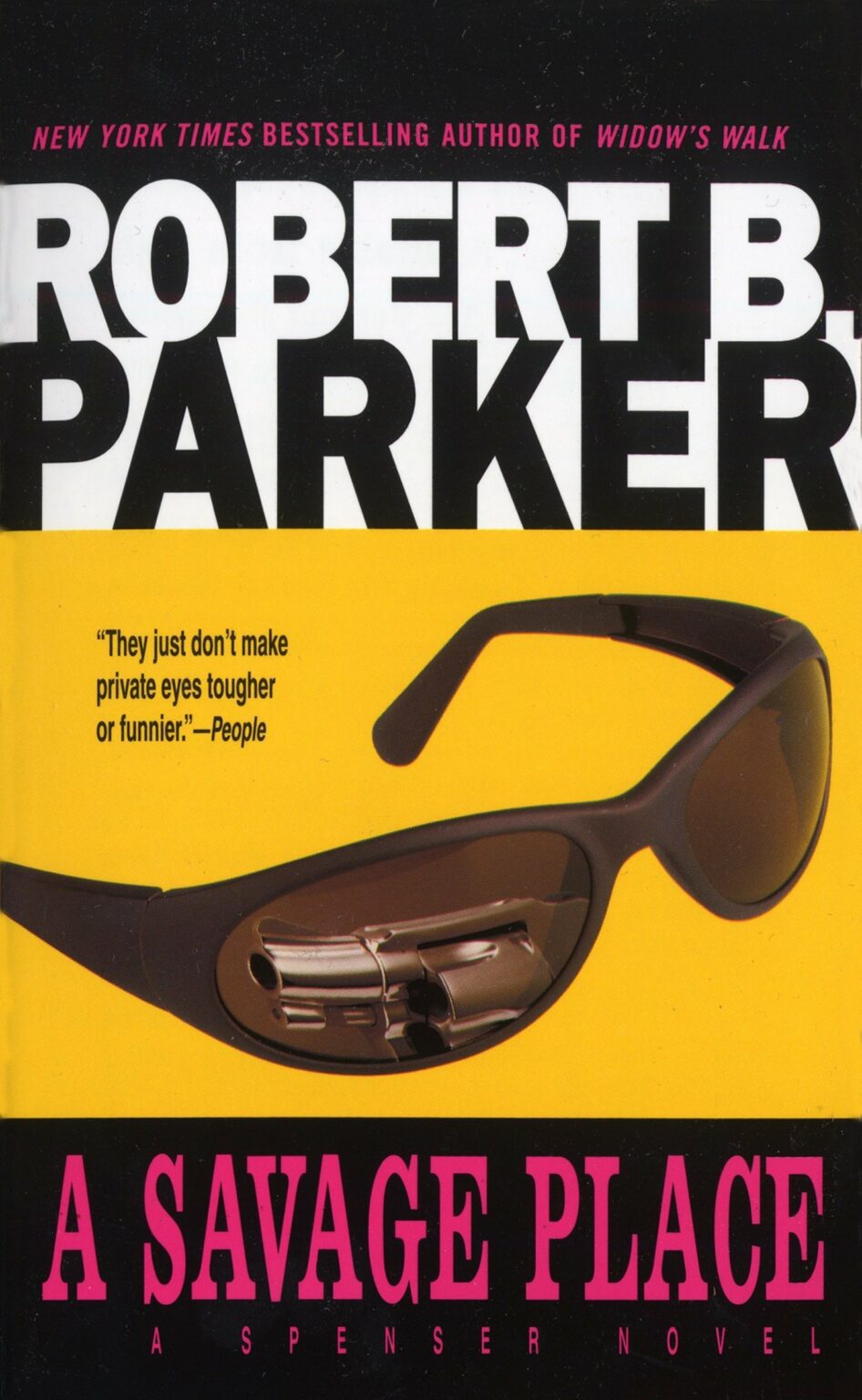 8. A Savage Place
Candy Sloan is drop dead gorgeous. The TV reporter has eyes the color of cornflowers and legs that stretch all the way to heaven. But she also has somebody threatening to rearrange her lovely face if she keeps on snooping into charges of Hollywood racketeering.
So Spenser must keep Candy safe until she breaks the biggest story of her career. But her star witness has just been removed from the story with three bullets to his chest. There are two tough guys ready to test Spenser's skill with his fists and Candy is willing to use her own body as bait in a deadly romantic game, which might cost Spenser his life.
---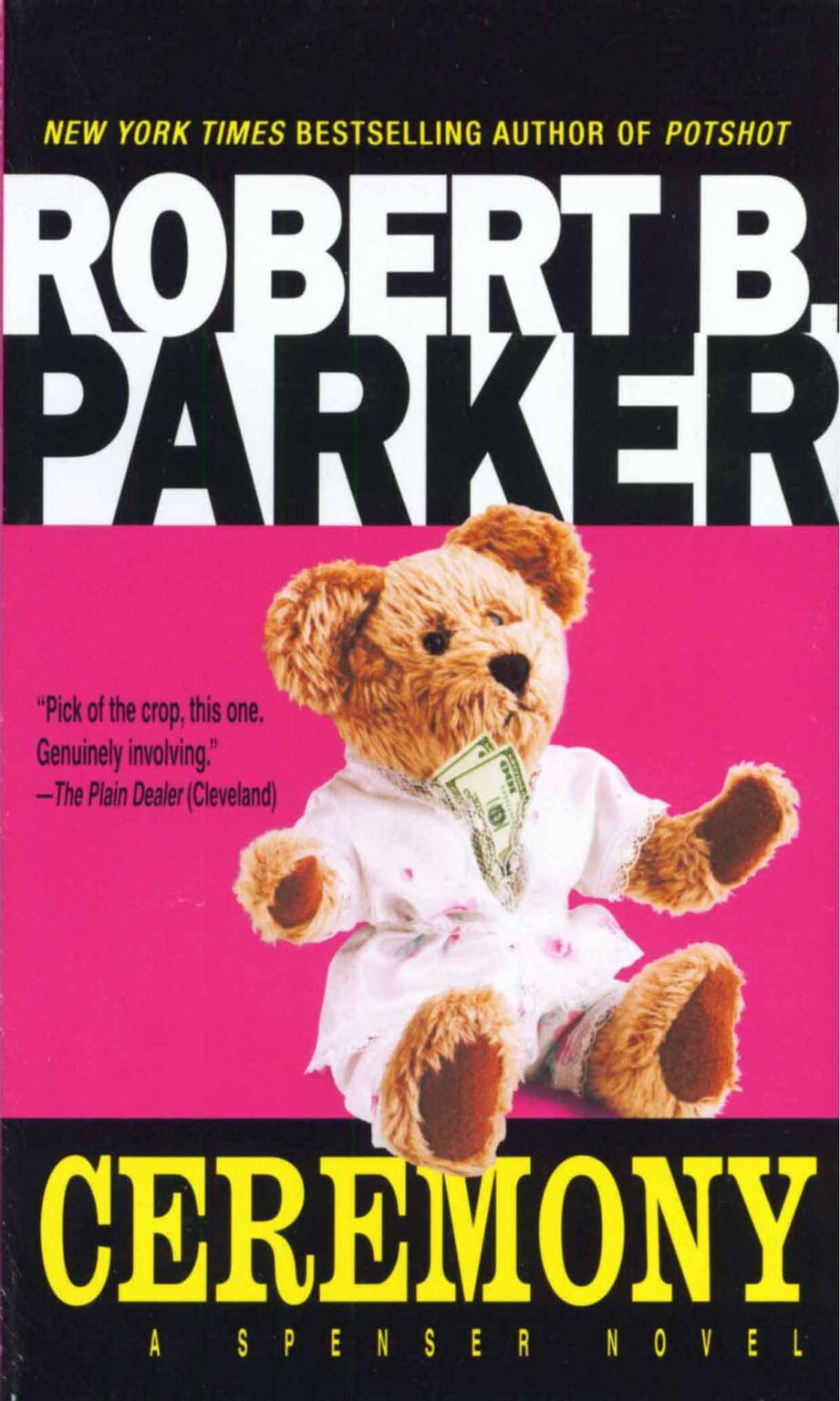 9. Ceremony
April Kyle is a pretty teenager who is in serious trouble. This grown-up danger includes people who would beat her up for a dollar and kill her for five. Then she disappears.
She was last seen in the Combat Zone, which is a side of Boston where nothing is proper, especially the sex for sale. With Hawk alongside him, Spenser confronts the whole X-rated industry. He will pit muscle and wit against bullets and brawn until he finds the little lost girl he is looking for.
---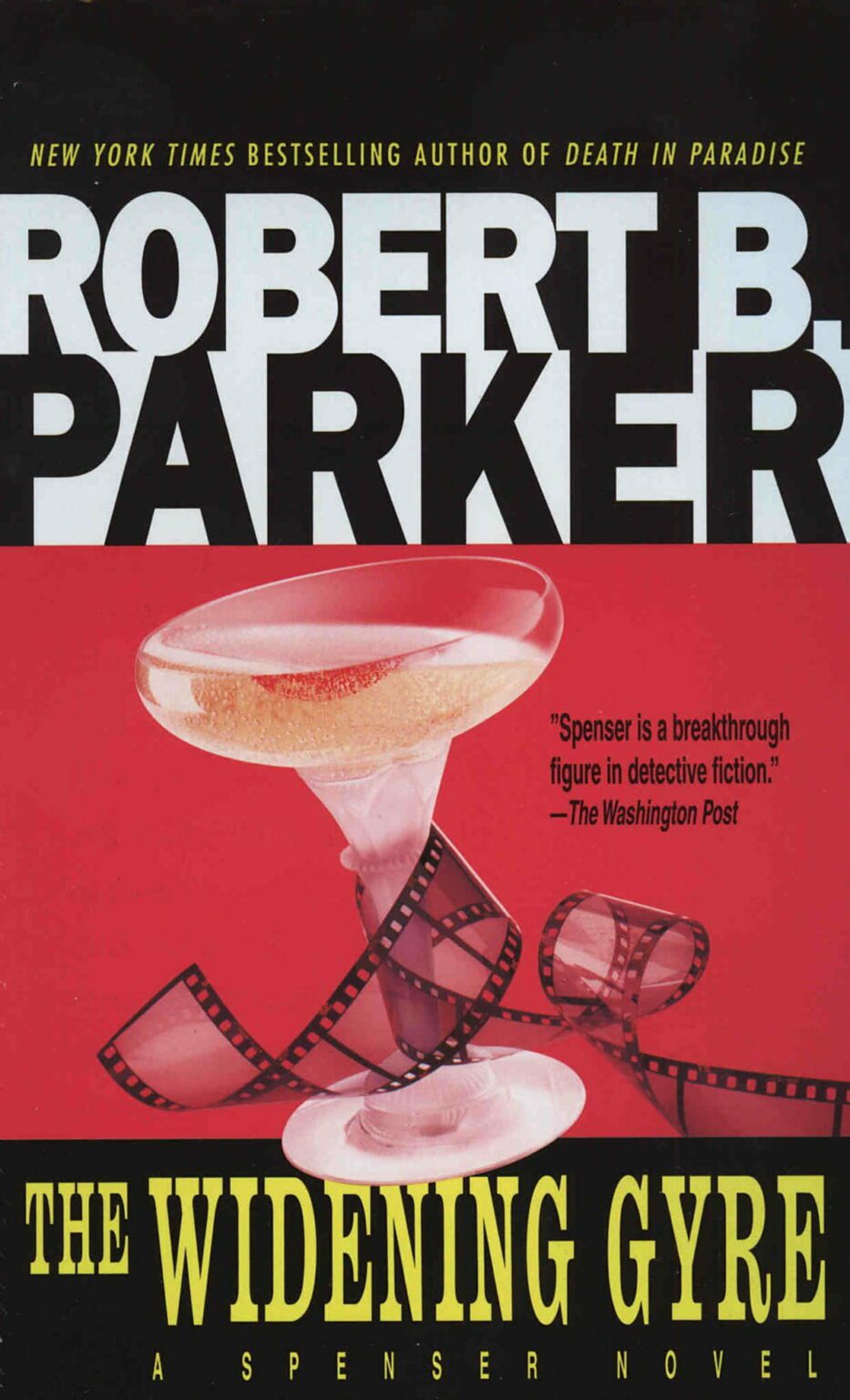 10. The Widening Gyre
The adoring wife of a senatorial candidate has a smile as sweet as candy and appears picture-perfect. A blonde beauty, she is the perfect mate for an ambitious politician, but she has a little problem with sex and drugs — which someone has managed to put on videotape.
The big boys think a little blackmail will be enough to put her husband out of the race. That is, until Spenser hops on the candidate's bandwagon. But getting back the tape of the lady's X-rated indiscretion is a nonstop express ride to a wealth of trouble that is deep, wide, and deadly.
---
Final thoughts on Spenser books in order
If you're a fan of modern-day private eye books, then you should absolutely read the Spenser books in order. With this series Robert B. Parker is credited for altering the trajectory of the genre and inspiring subsequent authors within this subgenre of mystery thrillers.
Not only do the Spenser books contain compelling mysteries and nail-biting storylines, but Parker crafted endearing and enticing characters. Despite never revealing his first name, Spenser is a fully-fleshed detective that balances wisdom and brawn. He is simultaneously hardened and tough, while still being funny and sentimental.
More Mystery Thriller Resources