Elvis Cole is the protagonist that propelled Robert Crais onto the bookshelves of readers all over the world. Cole is described as a wise-cracking Vietnam vet determined to never grow up, who quotes Jiminy Cricket, and carries a .38. If you enjoy mystery crime thrillers with a literary twist, you'll enjoy reading the Robert Crais books in order.
In addition to his Elvis Cole origins, Crais has expanded that series to feature more of Cole's supporting sidekick Joe Pike, written a spin-off series, and also written standalones. All of his books take place in Los Angeles and are suspenseful, gripping stories.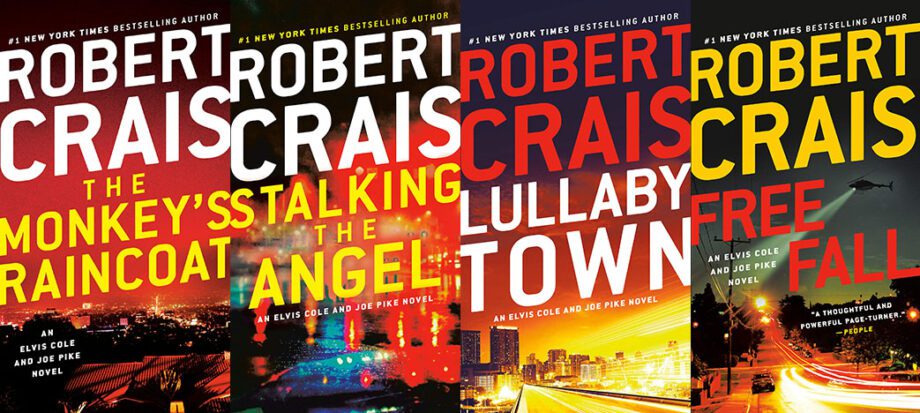 Who is Robert Crais?
Robert Crais has carved a name for himself within the genre of detective fiction thrillers. He grew up on the banks of the Mississippi River in Louisiana to a blue-collar family of oil refinery workers and police officers before moving to Los Angeles in 1976.
He worked as a scriptwriter in Hollywood writing for popular television shows such as Hill Street Blues, Cagney & Lacey, and Miami Vice. However, Crais is most proud of his work on the 4-hour NBC mini-series Cross of Fire.
Despite that success, his dream was always to write a novel. It began when he was fifteen and purchased a second-hand copy of The Little Sister by Raymond Chandler. From then on, his lifelong love of writing, Los Angeles, and crime fiction literature was cemented.
In the mid-1980s he left his job as a contract writer and television producer to pursue his dream of becoming an author. His first several attempts were unsuccessful, but in 1985, following the death of his father, he was inspired to create the character of Elvis Cole.
Crais has since won multiple awards. His debut novel, The Monkey's Raincoat won the Anthony and Macavity awards, in addition to receiving nominees for others, including the Edgar. Crais has also won the Shamus Award, Dilys Award, Barry Award, and more for various books he has written.
Initially, Crais intended The Monkey's Raincoat to be a standalone, but he soon realized he had the perfect vessel in Elvis Cole to comment on his life and times.
He credits his writing influences as Dashiell Hammett, Ernest Hemingway, Robert B. Parker, and John Steinbeck.
Crais is now published in 62 countries and has become a bestseller around the world. He currently lives in Santa Monica with his wife, two cats, and many thousands of books.
Do you need to read the Robert Crais books in order?
Now, this is where things may get a bit controversial. That is because Robert Crais does not actually recommend readers begin with his debut.
On his website Crais says he cringes when he is asked where readers should begin with his books. He says he believes his books and their nature has changed so much over the course of the series. Therefore, he suggests beginning with L.A. Requiem, or one of his later standalones such as Demolition Angel or The Two Minute Rule.
L.A. Requiem, the eighth book in the Elvis Cole and Joe Pike series is the one Crais credits as skyrocketing his writing career. In retrospect he says it changed the way he writes books. From that point onward Crais began incorporating flashbacks amidst the traditional first-person narrative, multiple story lines, multiple perspectives, and more literary elements.
As well, if you do choose to read Demolition Angel first, you might notice a familiar character when you move on to read the Elvis Cole and Joe Pike series. That's because the main character in that standalone, L.A. Police Department Bomb Technician Carol Starkey, actually goes on to become a leading character in the Elvis Cole and Joe Pike series.
So, even if you don't begin with Crais's debut, it is important to be aware of the interconnectedness to almost all of his works.
Robert Crais Books in Order
Elvis Cole and Joe Pike Series
So, if you're a purist or looking for a structured reading list, here is the publication order of the Elvis Cole and Joe Pike series as the recommended reading order. As previously mentioned, there is a shift partway through the series with Joe Pike's perspective being featured more prominently. Those books from his perspective are marked below with an asterisk.
As well, the Elvis Cole and Joe Pike series intersects with the Scott James and Maggie series. So much so that you might notice a duplicate title on the two lists. This is because The Promise is the sixteenth book in the Elvis Cole series, the fifth book from Joe Pike's perspective, and the second Scott James and Maggie book.
Scott James and Maggie Series
As mentioned above, the Scott James and Maggie series is tangential to Elvis Cole and Joe Pike. This series only has two novels so far, and one of the books, The Promise, is a crossover novel.
As per Robert Crais's website, Suspect is not part of the Elvis Cole and Joe Pike series.
Suspect (2013)
The Promise (2015)
Robert Crais Books in Order: Standalones
If you would like to read Robert Crais's writing to see if it is for you before diving into a long series, Crais has also written standalones, which are listed below.
Demolition Angel (2000)
Hostage (2001)
The Two Minute Rule (2006)
Short Stories
While two of these short stories are now out-of-print, for dedicated Robert Crais fans, keep your eyes out for copies of these older works.
With Crooked Hands (1977) (Out-of-Print)
The Dust of Evening (1977) (Out-of-Print)
The Man Who Knew Dick Bong (1988)
Anthologies
Robert Crais has also been featured in anthologies alongside some of the other most popular and beloved crime thriller writers of detective fiction.
The Lineup (2009)
Are there any Robert Crais movies?
If you've read all the books but still want more, there is a movie adaptation of Robert Crais's 2001 standalone: Hostage. The movie, of the same name, premiered in 2005 and stars Bruce Willis in the lead role of LAPD officer Jeff Talley. Also starring in the movie are Kevin Pollak, Jimmy Bennett, and Michelle Horn.
Where else can I read about Elvis Cole?
A fun bit of trivia for crime thriller fanatics is that Elvis Cole actually makes an unnamed appearance in Lost Light by Michael Connelly. Similarly, Connelly's popular Harry Bosch makes an unnamed appearance in The Last Detective. Robert Crais and Connelly are good friends and thought a nod to each other's main characters would be a good way to acknowledge that.
Why should you read the Robert Crais books in order?
While Crais doesn't believe his books need to be read in order, there are arguments to support doing so, especially if you're a purist to publication order.
To begin with, most books feature Cole as the protagonist, especially at the beginning of the Elvis Cole and Joe Pike series. However, there has been a recent shift in that focus, not long after the publication of L.A. Requiem. From The Watchman on, the perspective shifts to include more from Joe Pike, which arguably makes it very important to read the Robert Crais books in order.
Even though the stories and mysteries within the novels themselves reach a conclusion by the end, reading the Robert Crais books in order is important. That's because of the back story and character development that takes place. Crais himself says that he purposefully changed the character of Elvis Cole through growth and development during the series.
Initially, Cole was meant to be a loner-type character. This obviously shifted as Crais's focus expanded to become more complex with multiple supporting characters and perspectives. It would be strange to read one version of a character and then backtrack to a more isolated version, if you wish to read the entire series.
That linear growth will be missing if you read the books out of publication order, and might not make the most sense. Therefore, readers will have a fuller experience if they read the Robert Crais books in order.
In addition to the change in character, you will also get to experience the growth and development of Crais as an author in reading the books in order. While Crais might feel his newer books are richer and broader in scope than his earlier works, that growth of an author is an important journey and an honor to witness.
A Summary of Robert Crais Books in Order
Now let's look a bit closer at the books. While Robert Crais may have various options on where you can begin your reading journey of his novels, here we have compiled the first ten books in his Elvis Cole and Joe Pike series. This list of summaries does not include the first book from Pike's perspective, but it does include the book Crais credits as sparking his career and a great one to read: L.A. Requiem.
---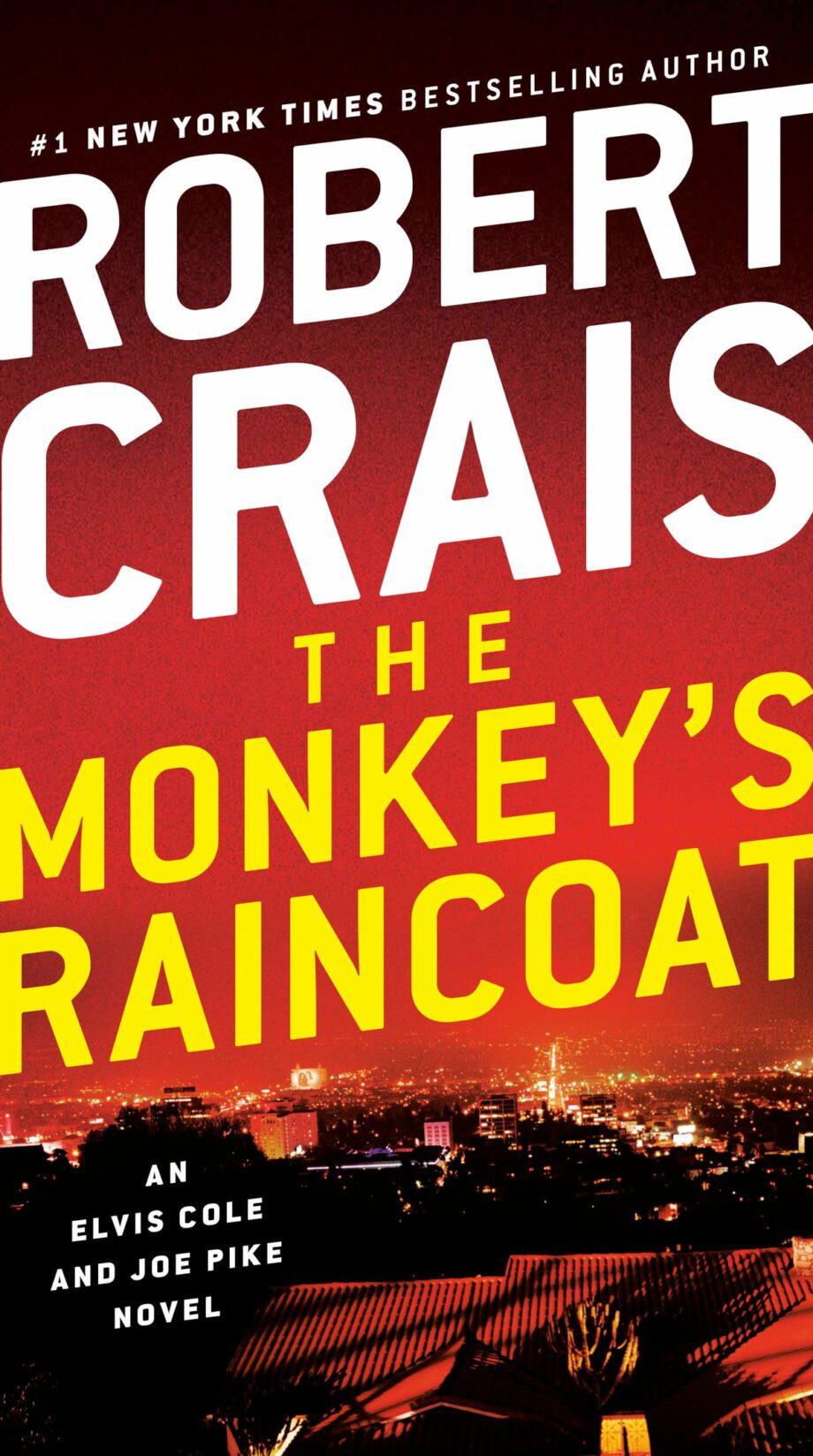 1. The Monkey's Raincoat
When Ellen Lang's husband disappears with their son, she hires Elvis Cole to track him down. A quiet and seemingly submissive wife, Ellen can't even write a check without him. All she wants is to get him and her son back — no questions asked.
The search for Ellen's errant husband leads Elvis into the seamier side of Hollywood. He soon learns that Mort Lang is a down-on-his-luck talent agent who associates with a schlocky movie producer.
The last place he was spotted was at a party thrown by a famous and very well-connected ex-Matador. But no one has seen him since — including his B-movie girlfriend.
At the same time the police find Mort in his parked car with four gunshots in his chest — and no kid in sight — Ellen disappears. Now nothing is what it seems, and the heat is on. It's up to Elvis Cole and his partner Joe Pike to find the connection between sleazy Hollywood players and an ex-Matador.
---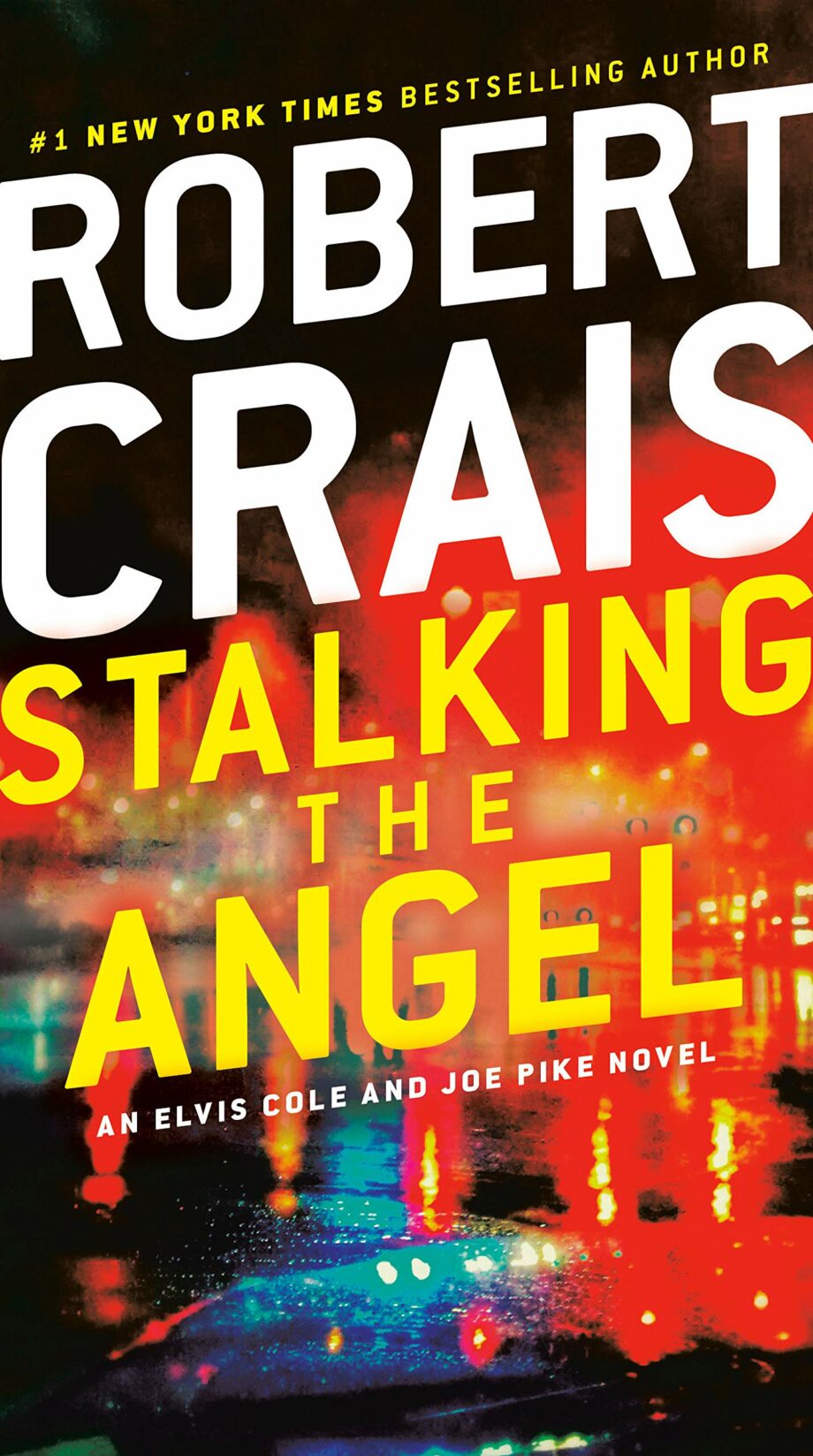 2. Stalking the Angel
The blonde who walked into Cole's office was the best-looking woman he'd seen in weeks. The only thing that kept her from rating a perfect "10" was the briefcase on one arm and the uptight hotel magnate on the other. Bradley Warren has lost something very valuable, something that belonged to someone else: A rare thirteenth-century Japanese manuscript called the Hagakure.
Everything P.I. Elvis Cole knew about Japanese culture he'd learned from reading Shogun, but he knew a lot of crooks — and what he didn't know, his sidekick Joe Pike did.
Together, Cole and Pike begin their search in L.A.'s Little Tokyo, the nest of the notorious Japanese mafia, the Yakuza — and find themselves caught up in a white-knuckled adventure filled with madness, murder, and sexual obsession. For Elvis Cole, it's just another day's work.
---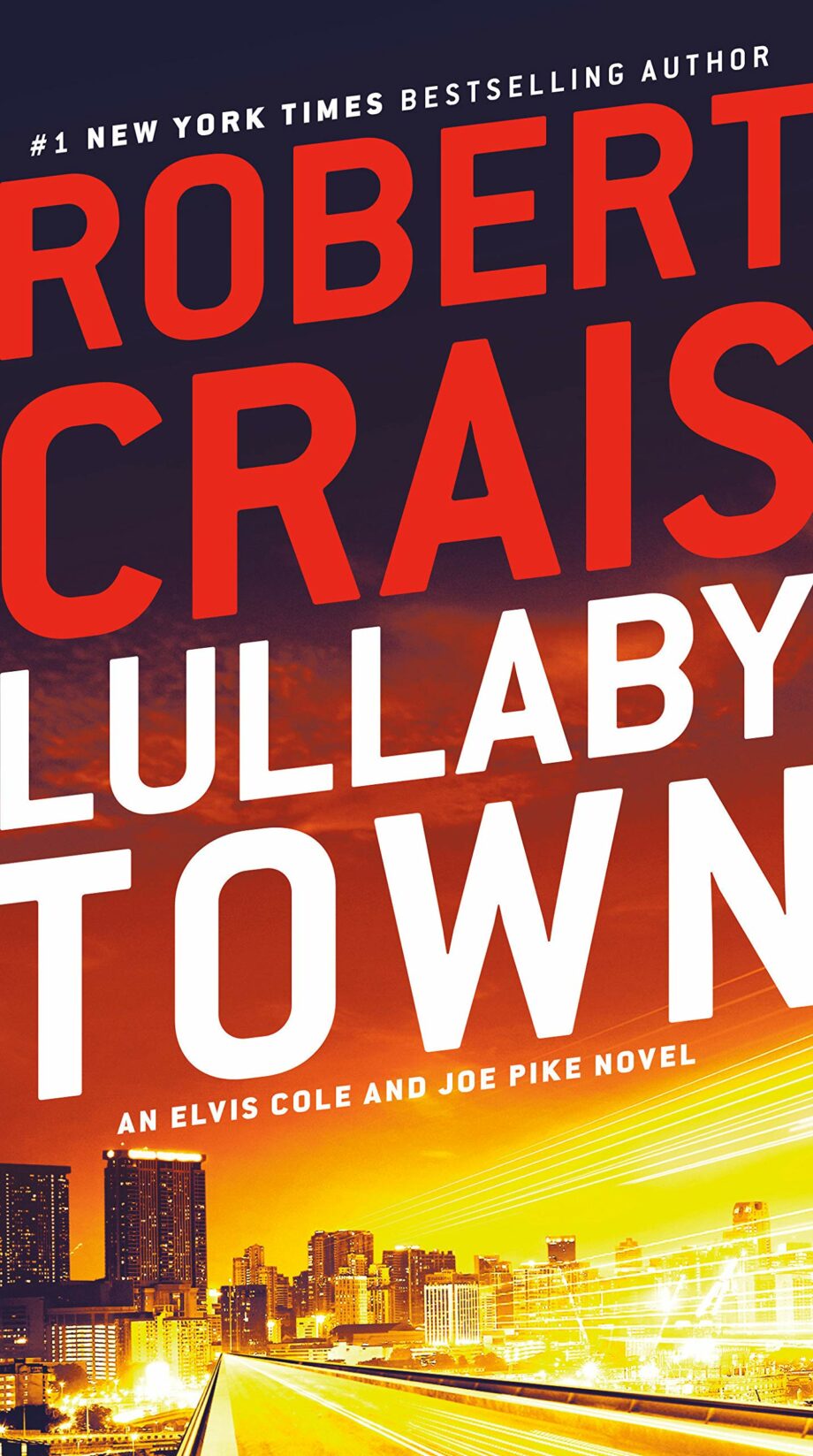 3. Lullaby Town
Hollywood's newest wunderkind is Peter Alan Nelson, the brilliant, erratic director known as the King of Adventure. His films make billions, but his manners make enemies. What the boy king wants, he gets, and what Nelson wants is for Elvis Cole to comb the country for the airhead wife and infant child the film-school flunkout dumped en route to becoming the third biggest filmmaker in America.
It's the kind of case Cole can handle in his sleep — until it turns out to be a nightmare. For when Cole finds Nelson's wife in a small Connecticut town, she's nothing like what he expects. The lady has some unwanted — and very nasty — mob connections, which means Elvis could be opening the East Coast branch of his P.I. office at the bottom of the Hudson River.
---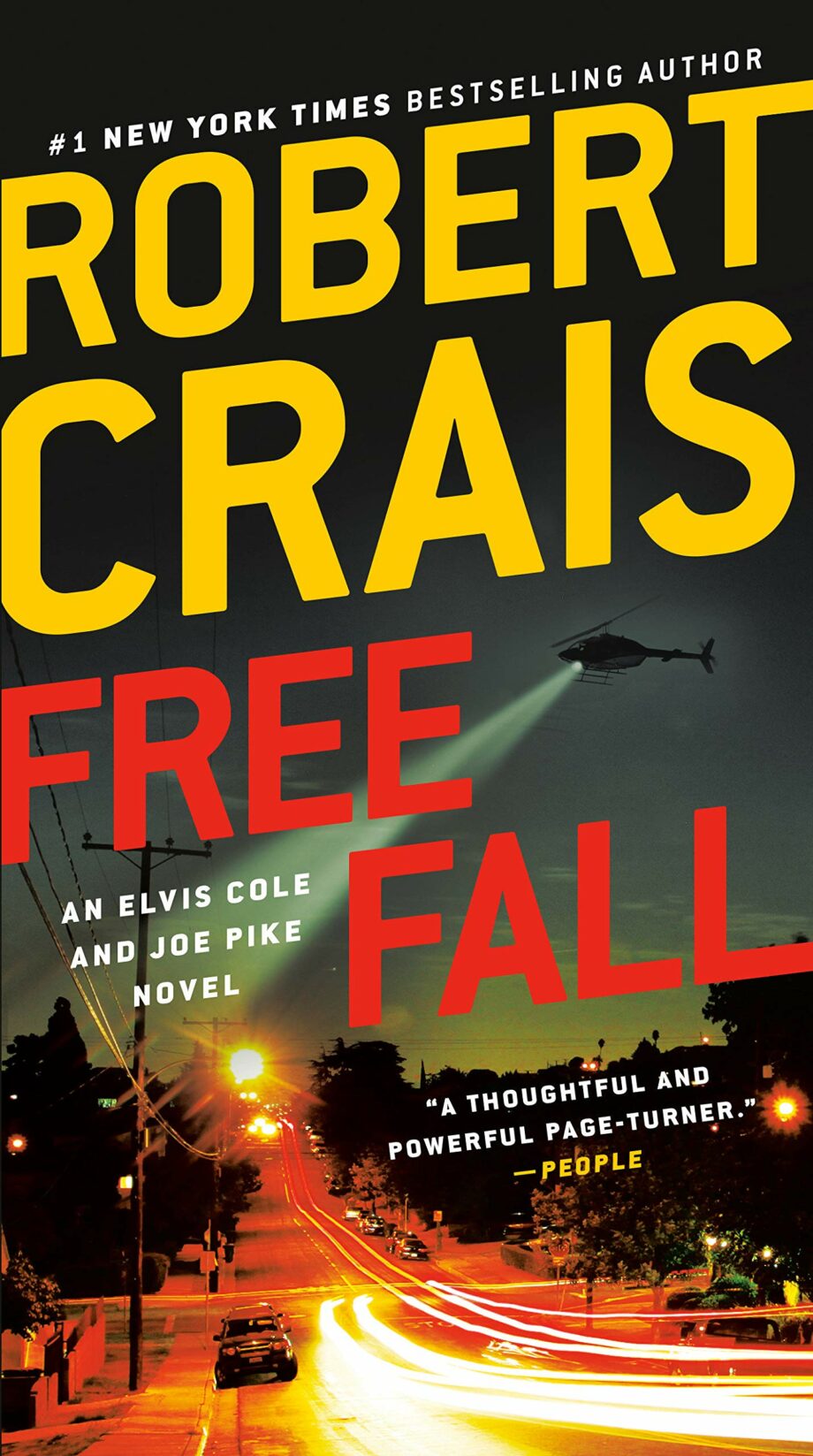 4. Free Fall
Elvis Cole is just a detective who can't say no, especially to a girl in a terrible fix. And Jennifer Sheridan qualifies: Her fiancé, Mark Thurman, is a decorated L.A. cop with an elite plainclothes unit, but Jennifer's sure he's in trouble. The kind of serious trouble that only Elvis Cole can help him out of.

Five minutes after his new client leaves his office, Elvis and his partner, the enigmatic Joe Pike, are hip-deep in a deadly situation. They plummet into a world of South Central gangs, corrupt cops, and conspiracies of silence. And before the case is through, every copy in the LAPD will be gunning for a pair of escaped armed-and-dangerous killers — Elvis Cole and Joe Pike.
---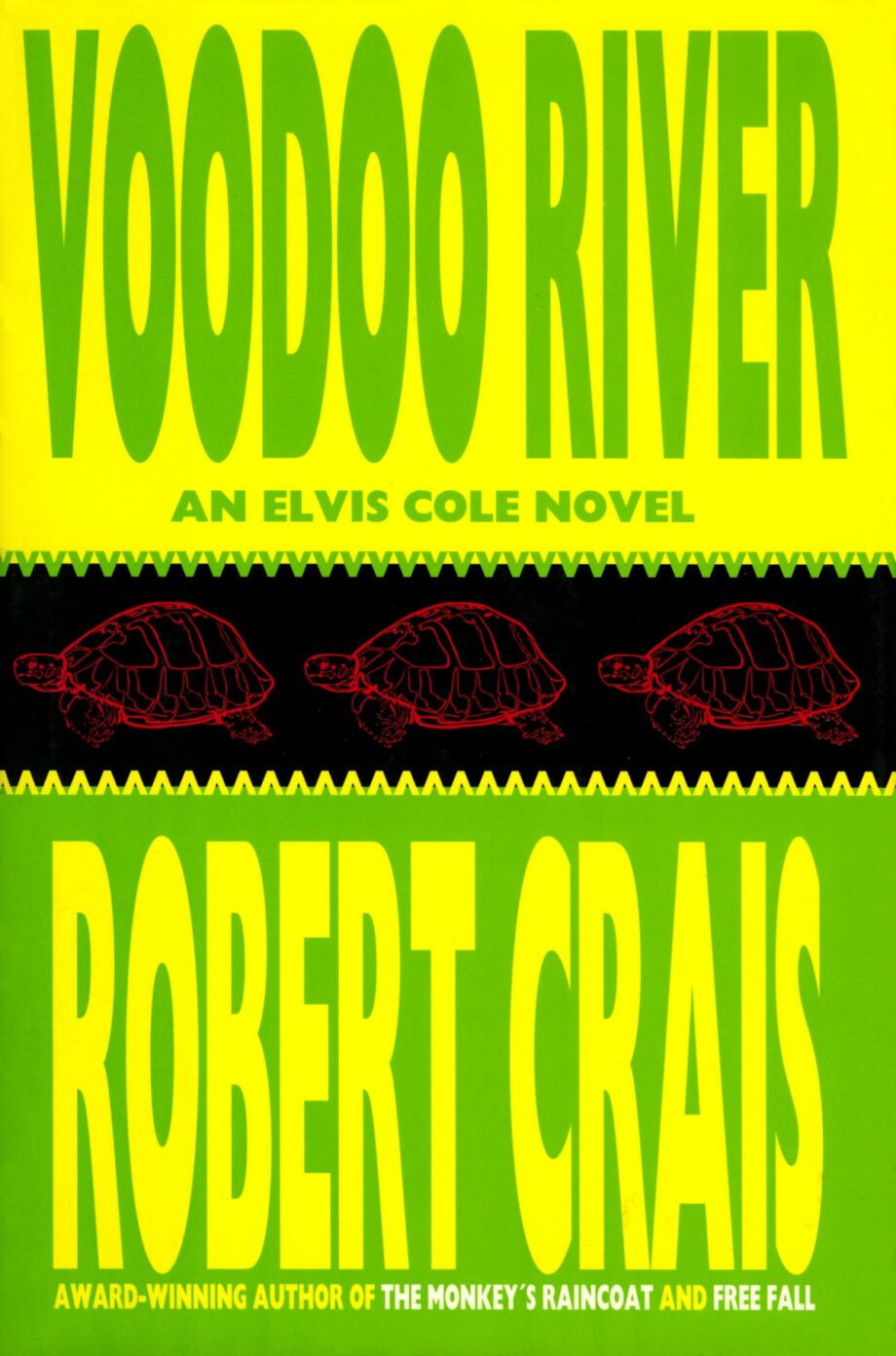 5. Voodoo River
L.A. private eye Elvis Cole is hired by popular television star Jodie Taylor to delve into her past and identify the biological parents who gave her up for adoption thirty-six years before. Cole's assignment is to find out their biological history and report back.
It seems all too clear cut. But when he gets to Louisiana and begins his search, he finds that there's something much darker going on. Other people are also looking for Taylor's parents, and some are ending up dead.
And when Cole realizes that his employer knew more than she was telling, Voodoo River becomes a twisting tale of identity, secrets, and murder.
---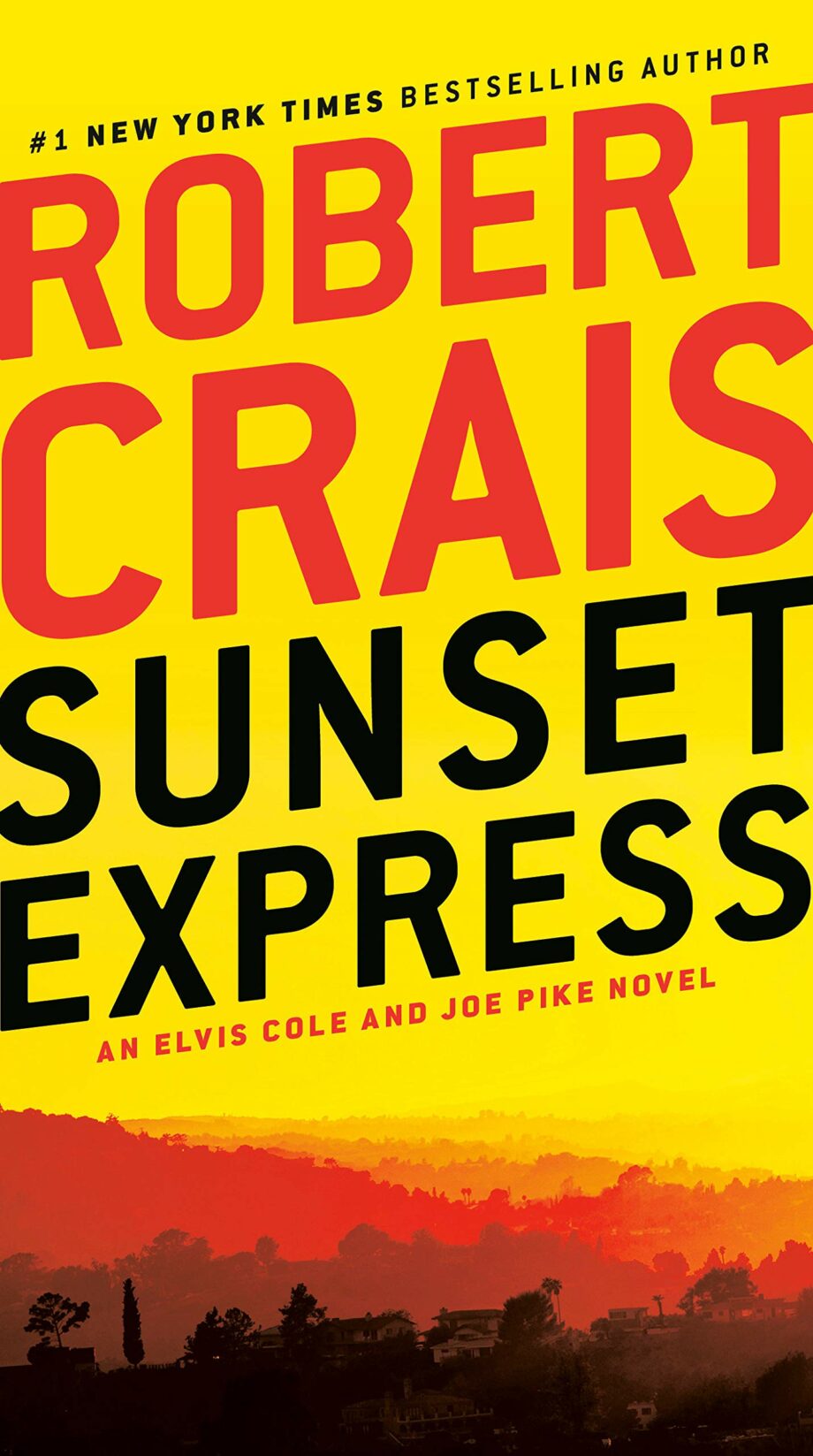 6. Sunset Express
Prominent restaurateur Teddy Martin is facing charges in his wife's brutal murder. But he's not going down without spending a bundle of cash on his defense. So his hotshot attorney hires P.I. Elvis Cole to find proof that Detective Angela Rossi tampered with the evidence.
Detective Rossi needs a way back to the fast track after falling hard during an internal investigation five years ago. But Cole needs to know if she's desperate enough to falsify the case against Martin in order to secure her own position.
As Cole and his partner Joe Pike work their way through a tangle of witnesses and an even greater tangle of media, they begin to suspect that it's not the police who are behind the setup.
---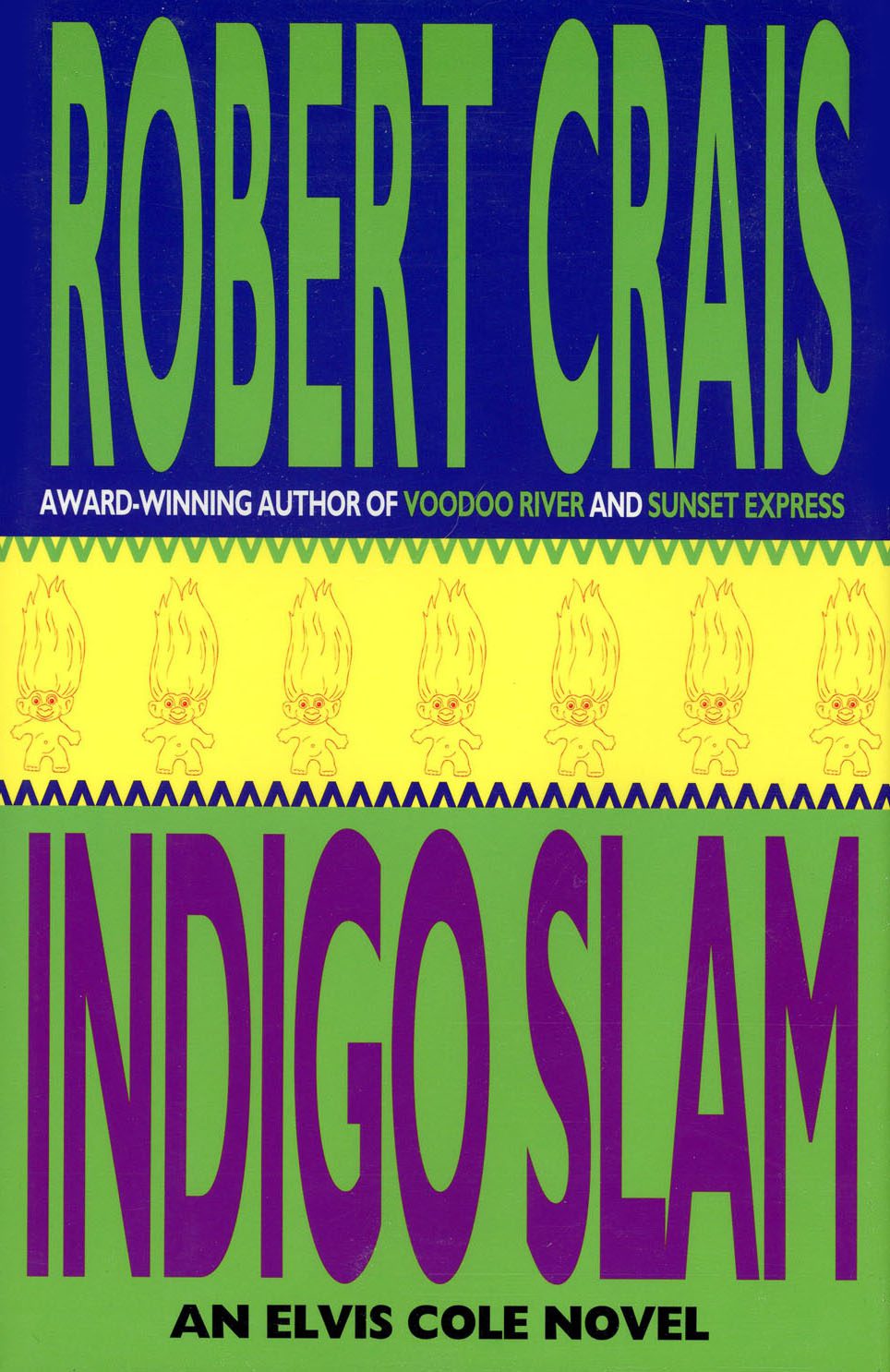 7. Indigo Slam
Life in the California sun suits Elvis Cole — until the day a fifteen-year-old girl and her two younger siblings walk into his office. Then everything changes.
Three years ago, a Seattle family ran for their lives in a hail of bullets. Hired by three kids to find their missing father, Elvis now must pick up the cold pieces of a drama that began that night. What he finds is a sordid tale of high crimes and illicit drugs.
As clues to a man's secret life emerge from the shadows, Elvis knows he's not just up against ruthless mobsters and some very angry Feds. He's facing a storm of desperation and conspiracy — bearing down on three children whose only crime was their survival…
---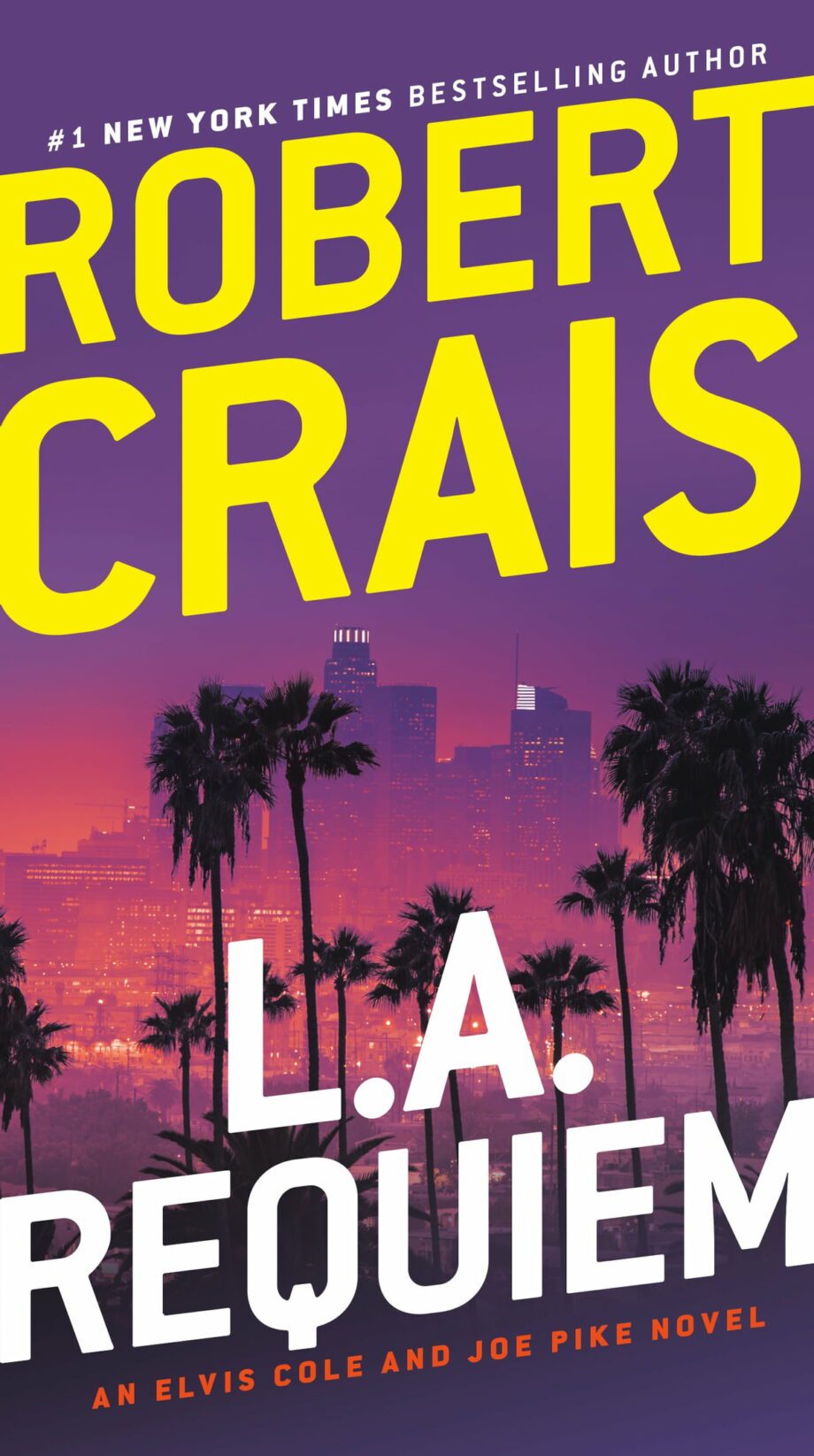 8. L.A. Requiem
The day starts like any other in L.A. The sun burns hot as the Santa Ana winds blow ash from mountain fires to coat the glittering city. But for private investigator Joe Pike, the city will never be the same again. His ex-lover, Karen Garcia, is dead, brutally murdered with a gun shot to the head.
Now Karen's powerful father calls on Pike, a former cop, and his partner, Elvis Cole, to keep an eye on the LAPD as they search for his daughter's killer. Because in the luminous City of Angels, everyone has secrets, and even the mighty blue have something to hide.
But what starts as a little procedural hand-holding turns into a deadly game of cat-and-mouse. For a dark web of conspiracy threatens to destroy Pike and Cole's twelve-year friendship — if not their lives. And L.A. just might be singing their dirge.
---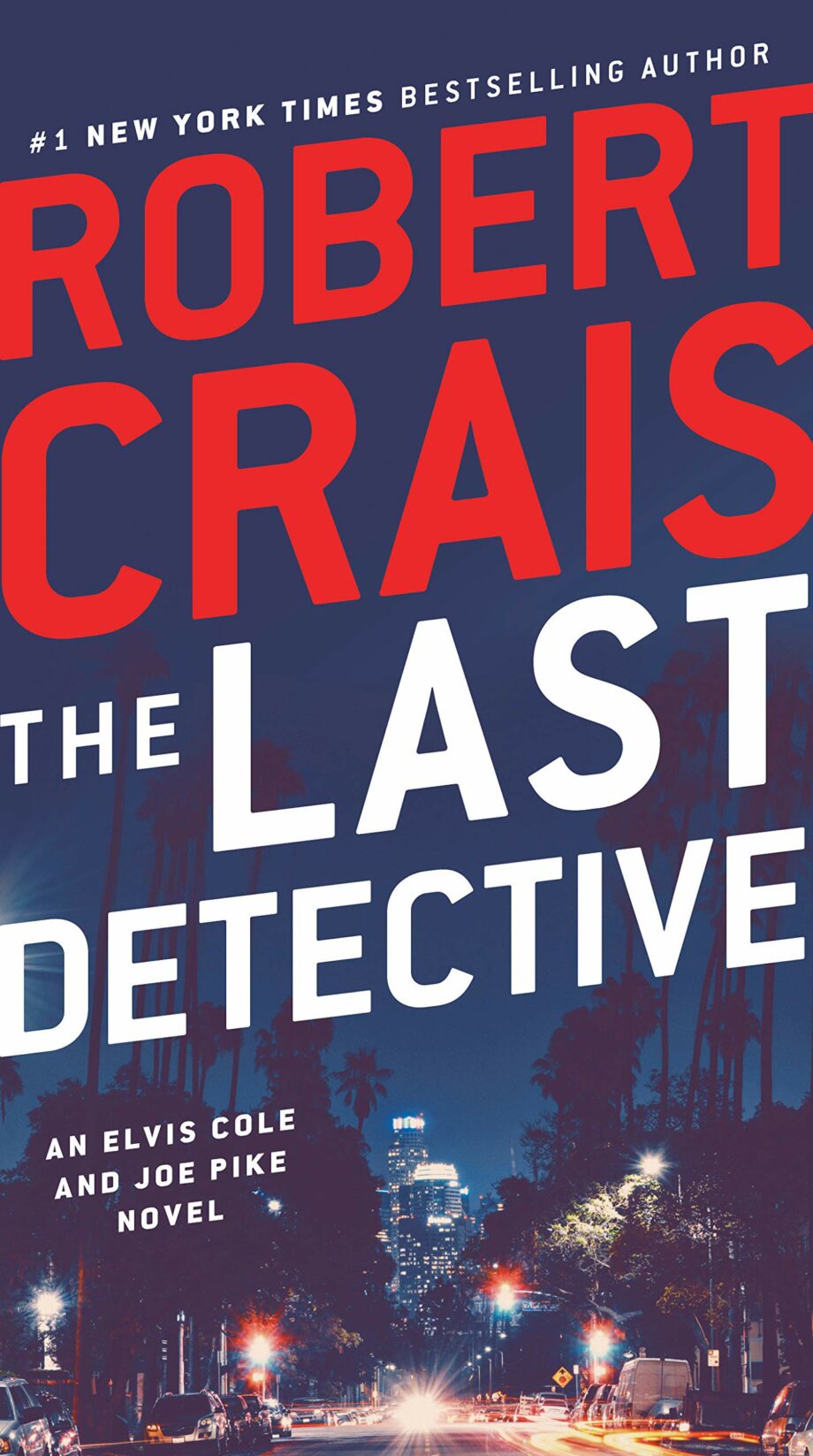 9. The Last Detective
Elvis Cole's relationship with attorney Lucy Chenier is strained. When she moved from Louisiana to join Elvis in Los Angeles, she never dreamed that violence would so easily touch her life. But then the unthinkable happens.
While Lucy is away on business and her ten-year-old son, Ben, is staying with Elvis, Ben disappears without a trace. Desperate to believe that the boy has run away, evidence soon mounts to suggest a much darker scenario.
Joining forces with his enigmatic partner, Joe Pike, Elvis frantically searches for Ben with the help of LAPD Detective Carol Starkey. Meanwhile Lucy's wealthy, oil-industry ex-husband attempts to wrest control of the investigation.
Amid the maelstrom of personal conflicts, Elvis and Joe are forced to consider a more troubling lead. One indicating that Ben's disappearance is connected to a terrible, long-held secret from Elvis Cole's past.
---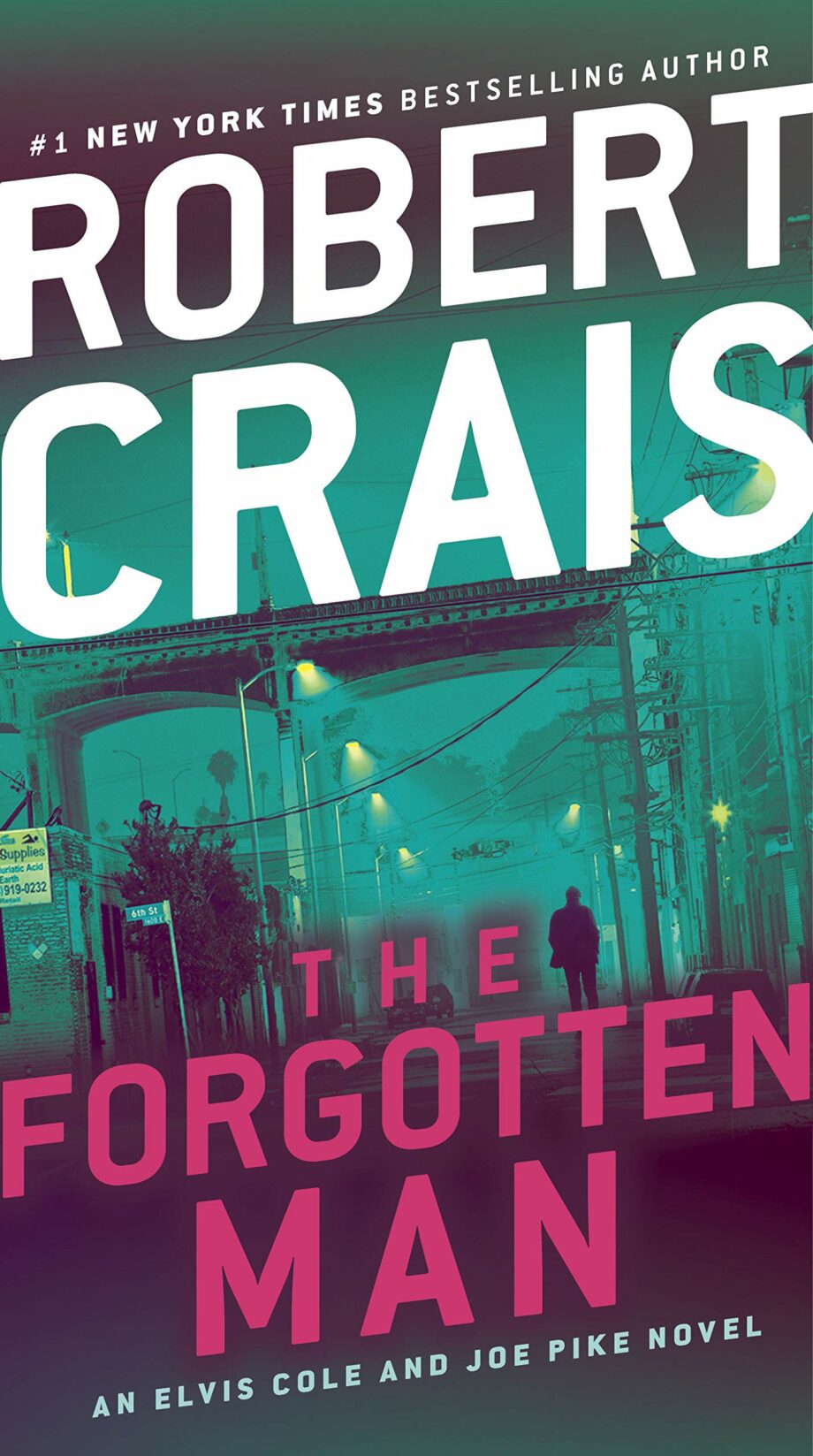 10. The Forgotten Man
In an alleyway in Los Angeles, an old man, clutching faded newspaper clippings and gasping his last words to a cop, lies dying of a gunshot wound. The victim claims to be P.I. Elvis Cole's long-lost father — a stranger who has always haunted his son.
As a teenager, Cole searched desperately for his father. As a man, he faces the frightening possibility that this murder victim was himself a killer. Caught in limbo between a broken love affair and way too much publicity over his last case, Cole at first resists getting involved with this new case.
Then it consumes him. Now a stranger's terrifying secrets — and a hunt for his killer — give Cole a frightening glimpse into his own past. And he can't tell if it's forgiveness or a bullet that's coming next…
---
Final thoughts on Robert Crais books in order
So, there you have all the Robert Crais books in order. As well as a few different ways to approach your Crais reading journey.
If you have read his books before, did you read them in publication order? Or did you heed his advice and start with a different book than his debut?
Looking for more books in order?
If you enjoy Robert Crais's writing, you might enjoy reading the Harlan Coben books in order.