Looking for a list of John Sandford books in order? We're here to help!
John Sandford has written numerous best-selling novels and is a name synonymous with excellent crime writing. His best-known series of novels features the character of Lucas Davenport, a Minneapolis detective who regularly finds himself caught up in murder investigations.
Before we jump into the list of John Sandford books in order, though, let's learn a little more about the man himself.
Who is John Sandford?
Iowa writer John Sandford is best known for his two series, Lucas Davenport/Prey, and his spin-off, Virgil Flowers. John Sandford is a pseudonym for John Roswell Camp. After his publisher requested a pseudonym to publish the Prey series, he chose to use this pen name.
Camp published all his novels under John Sandford after the Lucas Davenport stories became popular. Rules of Prey was John Sandford's 1989 debut hit. Since then, there have been more than 20 sequels.
You can check out this article if you would like to learn more about his Virgil Flowers books in order.
John Sandford Books In Order Of Publication
In this list of John Sandford books in order, we'll divide each section by series and list each of the books in their order of publication.
Lucas Davenport Books in Order
Lucas Davenport Short Story
Letty Davenport Series
The Investigator (2022)
Dark Angel (Expected: April 11, 2023)
Virgil Flowers Books in Order
Kidd & LuEllen Books
Singular Menace Books with Michele Cook
Uncaged (2014)
Outrage (2015)
Rampage (2016)
Standalone Books
The Night Crew (1997)
Dead Watch (2006)
Saturn Run (2015) (With Ctein)
John Sandford Non-Fiction Books in Order
The Eye And The Heart (1988)
Plastic Surgery (1989)
John Sandford Anthologies in Order
FaceOff (2014)
MatchUp (2017)
Summary of John Sandford Books in Order
Now that we've listed out the John Sandford books in order, let's take a closer look at his standalones, Kidd & LuEllen books, and Singular Menace books. These books cover a variety of genres from his classic action thrillers to young adult to science fiction.
We've provided a brief summary about each book in case you need a refresher or are interested in learning more about the books.
---
Standalones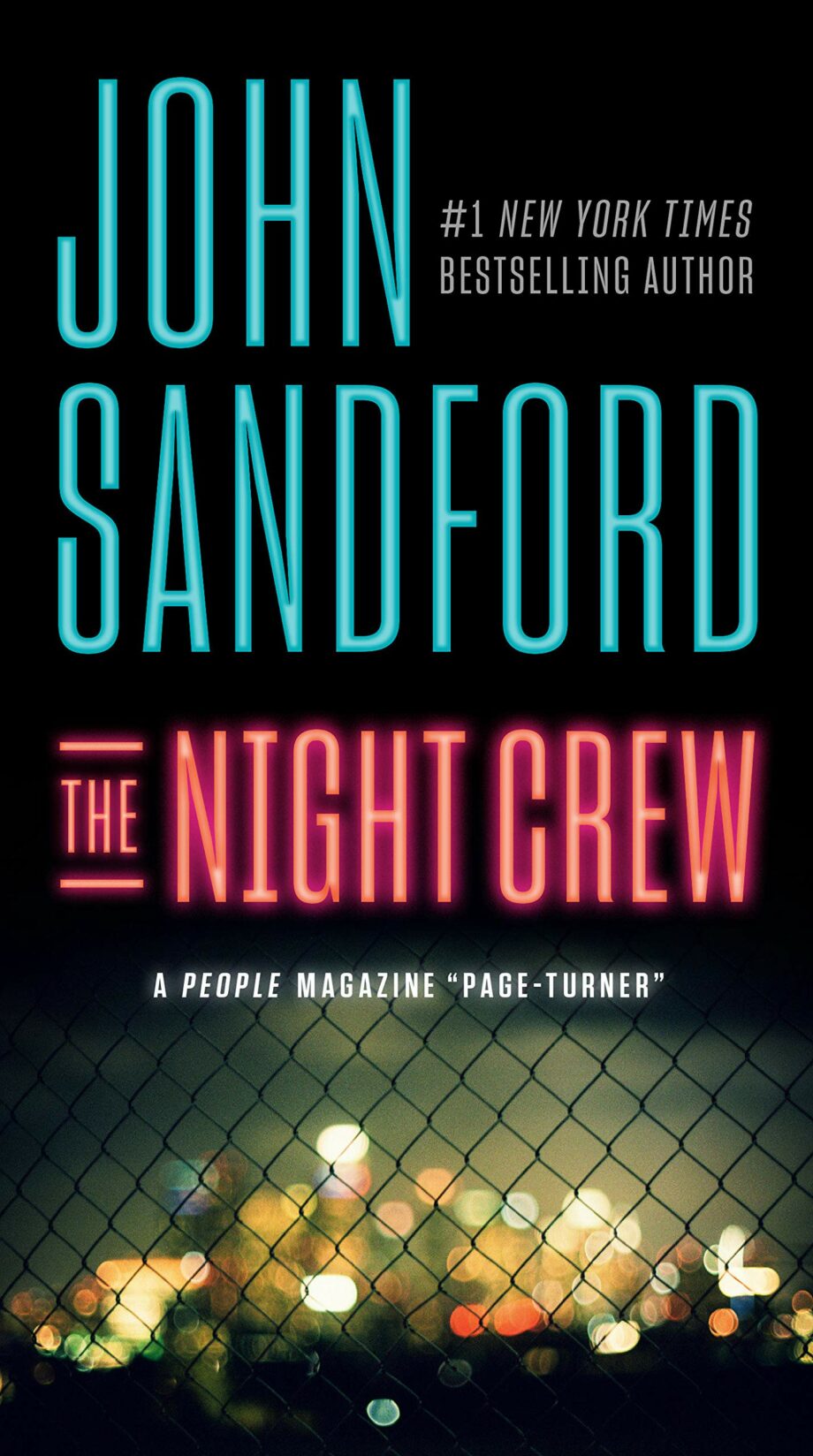 1. The Night Crew
Anna Batory runs the night crew. She's small, dark-haired, shy but tough, a Wisconsin farm girl on the streets of Los Angeles.
She roams the city with her small band of video freelancers in their truck from ten to dawn, looking for news: Accidents, robberies, murders, demonstrations — anything they can shoot and sell to the local stations or the networks. It's an exhilarating life…until the day two deaths shake their world.
The first is the jumper. Five stories up, perched on the ledge of a hotel window, dark pants, white shirt, just standing there — and then he's gone, falling through the air towards the cameras.
The second is Jason, one of Anna's cameramen. Strangely affected by the jumper, he quits the scene early that night, not to be seen again until his body turns up on the beach several hours later, shot in the head. The police wonder if it's drug-related, but Anna isn't so sure.
And the more she looks into it on her own, the more the ghosts of the past — hers, Jason's, and finally the jumper's — begin to emerge, until her whole world turns as dark and dangerous as the night itself.
---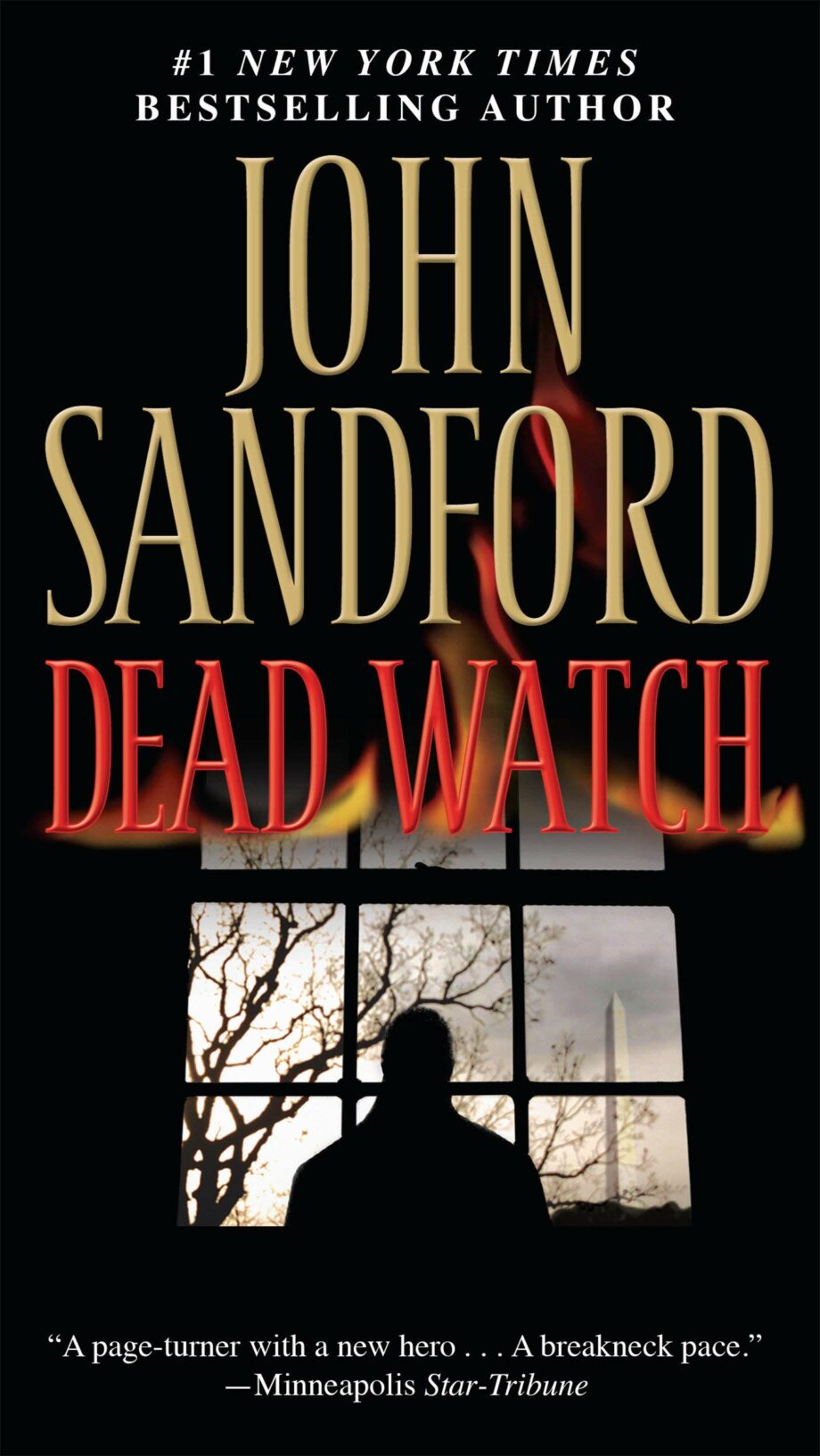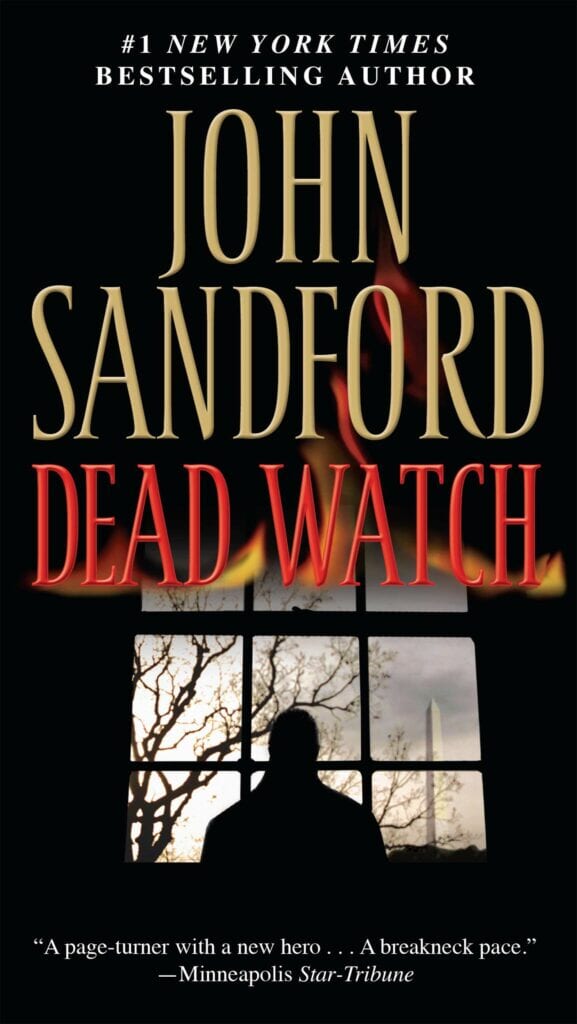 2. Dead Watch
Late afternoon, Virginia, and a woman is on the run. Her husband, a former U.S. Senator named Lincoln Bowe, has been missing for days. Kidnapped? Murdered? She doesn't know.
But she thinks she knows who's involved, and why. And that she may be next.
Hours later, a phone rings in the pocket of Jacob Winter. An Army Intelligence veteran, Winter specializes in what he thinks of as forensic bureaucracy. Congress, the Pentagon, the FBI, CIA, Homeland Security — when something goes wrong, Winter kicks over rocks until he finds out what really happened.
The White House is his main client, and the chief of staff is on the phone now. If Bowe isn't located soon, he is told, all hell will break loose.
But what Winter doesn't realize is — all hell will break loose anyway and he will be right in the middle of it.
Large forces are at work, men determined to do whatever it takes to achieve unprecedented ends. Before the next few days are out, Winter will discover he has to use every one of his resources not only to prevail…but just to survive.
And so will the nation…
---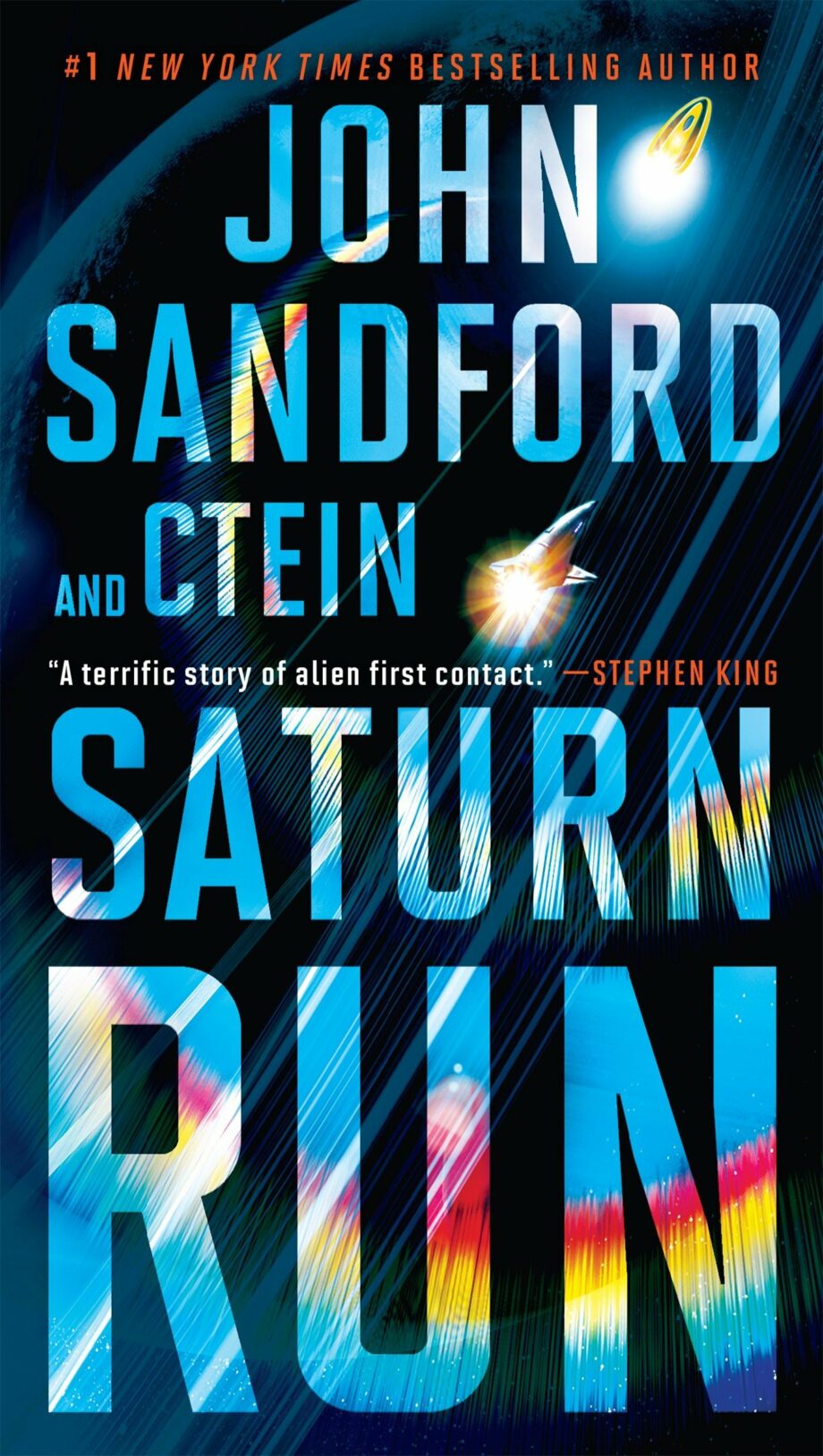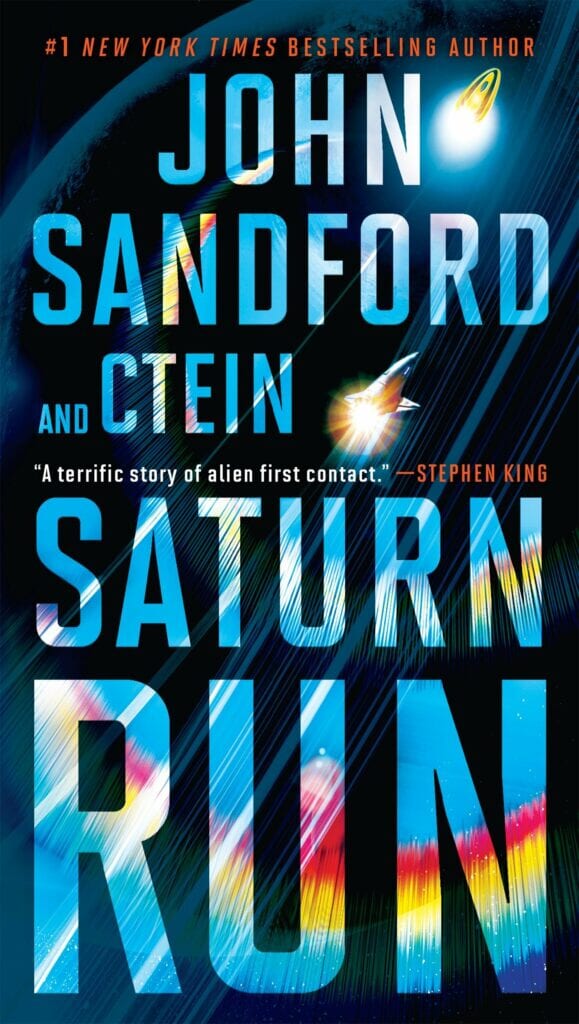 3. Saturn Run
The year is 2066. A Caltech intern inadvertently notices an anomaly from a space telescope — something is approaching Saturn, and decelerating. Space objects don't decelerate, but spaceships do.
A flurry of top-level government meetings produces the inescapable conclusion: Whatever built that ship is at least one hundred years ahead in hard and soft technology, and whoever can get their hands on it exclusively and bring it back will have an advantage so large, no other nation can compete. A conclusion the Chinese definitely agree with when they find out.
The race is on, and an remarkable adventure begins — an epic tale of courage, treachery, resourcefulness, secrets, surprises, and astonishing human and technological discovery, as the members of a hastily thrown-together crew find their strength and wits tested against adversaries both of this earth and beyond. What happens is nothing like you expect — and everything you could want from one of the world's greatest masters of suspense.
---
Kidd & LuEllen Books
1. The Fool's Run
Kidd has three main occupations: He's a pretty good painter, a serious tarot reader, and also a genius with computers.
Fortunately, one of them pays the rent. He sells his computer skills to politicians, businessmen, anyone. As long as the price is right and the action isn't so illegal it risks bringing trouble into his carefully ordered life.
Now he is contacted by the billionaire owner of Anshiser Aviation. A corporate spy has stolen plans for a revolutionary targeting system for fighter planes and sold them to rival Whitemark.
Anshiser wants Kidd to wreak havoc in the Whitemark computers, to delay them long enough for Anshiser's system to reach the marketplace first. The gamble is greater than Kidd has ever accepted — but then, so is the money.
Kidd likes to work alone: No leaks, no feuds, no double crosses. But this time he's got a team.
There's LuEllen, a cat burglar addicted to danger (among other things); and Dace, a down-and-out journalist who'll do anything for a story that would revive his career; and sent to monitor their work is Maggie Kahn, Anshiser's beautiful — and ruthless — assistant.
They dig in for battle, as Kidd tries to stay one step ahead of Whitemark, the feds, and the two mysterious characters watching him from a green van.
One night he does a tarot reading: "I got the Seven of Swords overlaying the Emperor in a crucial position. Later, I knew what it meant. But then it was too late."
---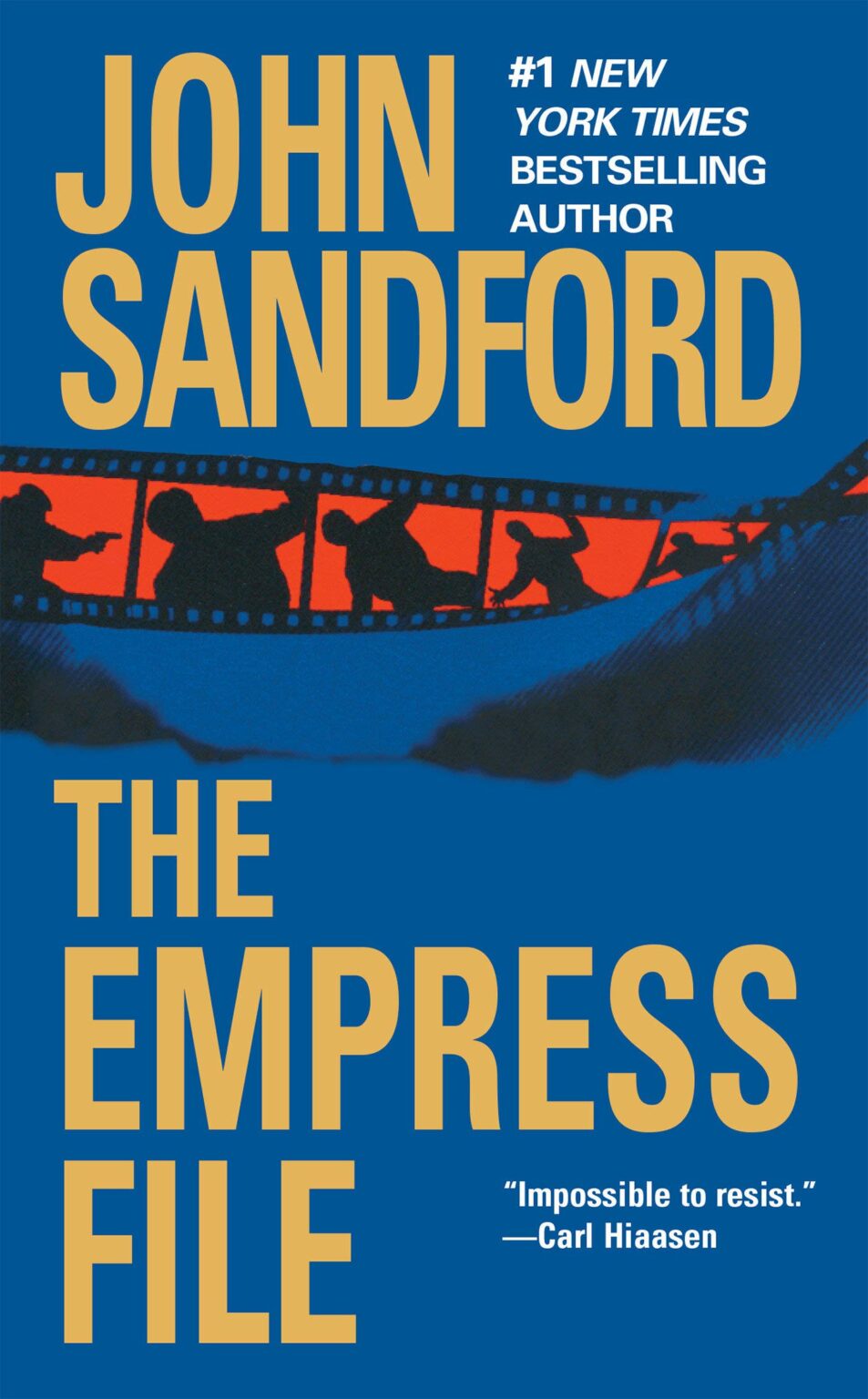 2. The Empress File
One stifling summer night in Longstreet, Mississippi, fourteen-year-old Darrell Clark ran home thinking about two things: The ice cream he couldn't wait to eat and an algorithm he was working on, a way to generate real time fractal terrain on his Macintosh computer.
The cops who shot him in the back, mistaking him for a purse snatcher, found the ice cream in the paper bag on the ground next to Darrell. They'd never know anything about computers, or about the events they had just set in motion.
When the predictable cover-up occurs, a group of blacks, led by Marvel Atkins, decide the time for action has come. The city government must go.
Through Darrell's computer, Marvel, with the incredible liquid eyes, links up with Kidd, who takes on jobs that may be a little beyond the law. She lays out the objective, but he makes the plan.
The mayor, city council, city attorney are all corrupt. The firehouse is the center for drug dealing, and the recreation director skims money like algae from the municipal swimming pool. And then there's Duane Hill, the dogcatcher/enforcer who uses Dobermans to get his way. Kidd will simply find the crack in the machine and work it until the city comes down like a house of Tarot Cards.
Kidd likes the tarot because it forces him outside his preconceptions, makes him test new theories. All he has to do is watch out for the Empress, because the tarot says she is trouble.
Is it LuEllen, his partner in crime and sometimes in bed? Or Mayor Chenille Dessusdelit, whose ambition is as wide as the Mississippi? Or Marvel herself? — for as Kidd knows, idealism can be very, very dangerous.
---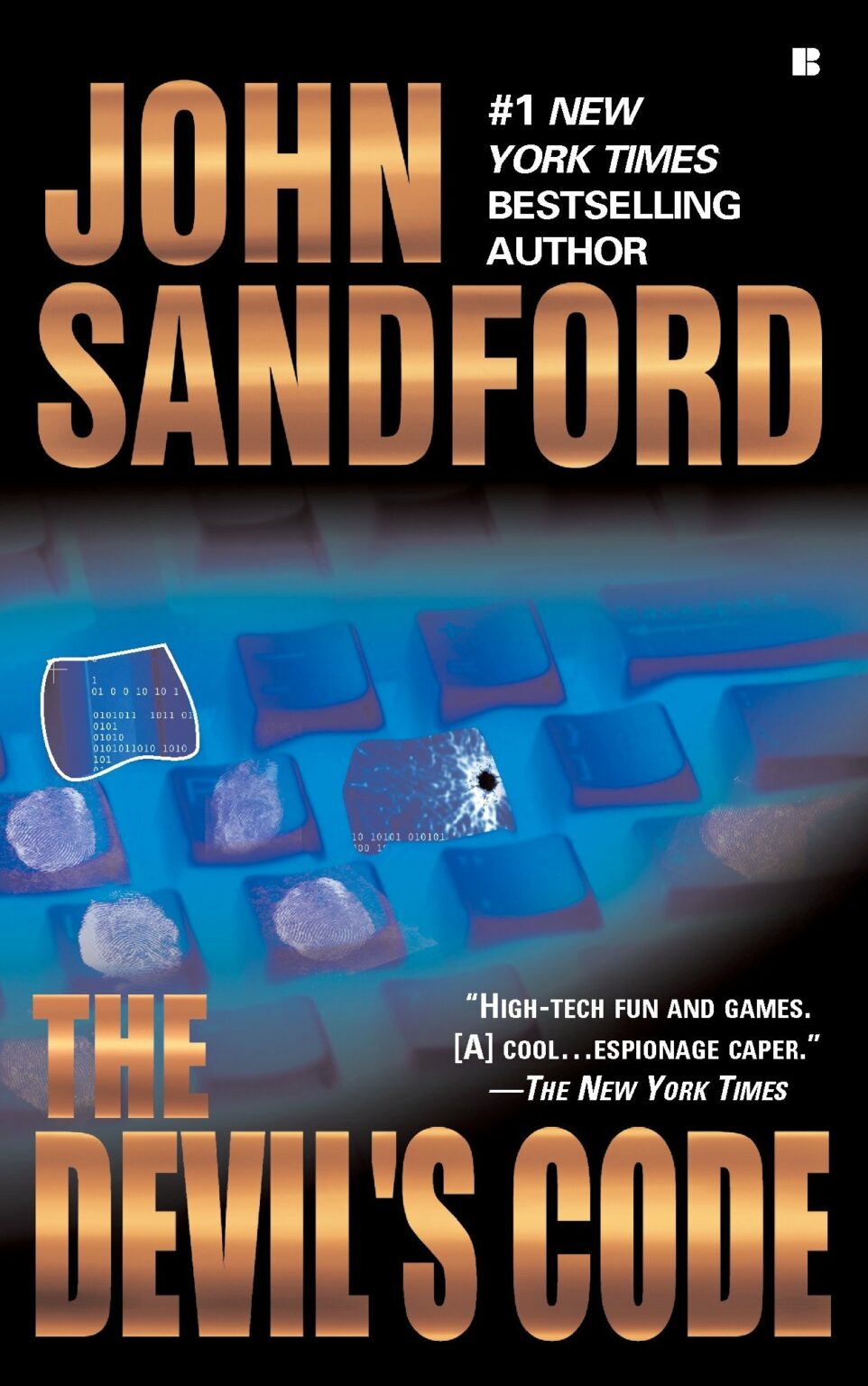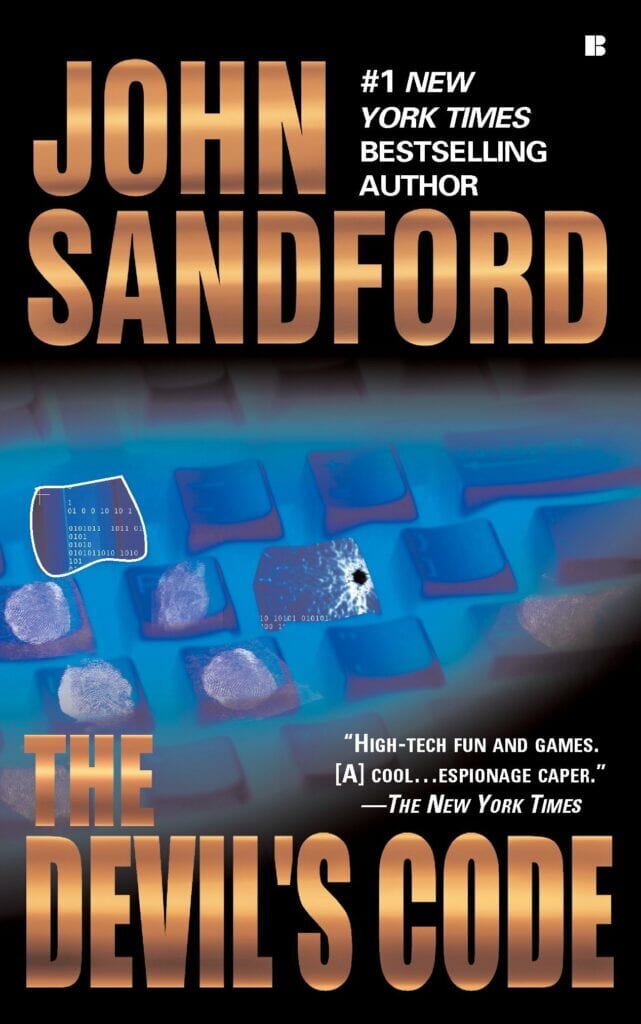 3. The Devil's Code
"I'm into something a little weird here," the letter said. "I don't want to worry you, but if anything unusual should happen, get in touch with Kidd, okay?"
The Army left Kidd with a dislike for bureaucracy and the skills to do something about it, but it didn't prepare him for the day a woman would call and tell him his colleague Jack Morrison was dead. Jack was supposedly killed by a jittery security guard who caught him raiding a company's files in the middle of the night, but that story just doesn't sit right with Kidd.
The more he investigates the company and its ambitious owner, the more convinced he becomes that Jack stumbled onto something that got him murdered. And that unless he and LuEllen got to the bottom of it all quickly, the next bodies might very well be their own…
---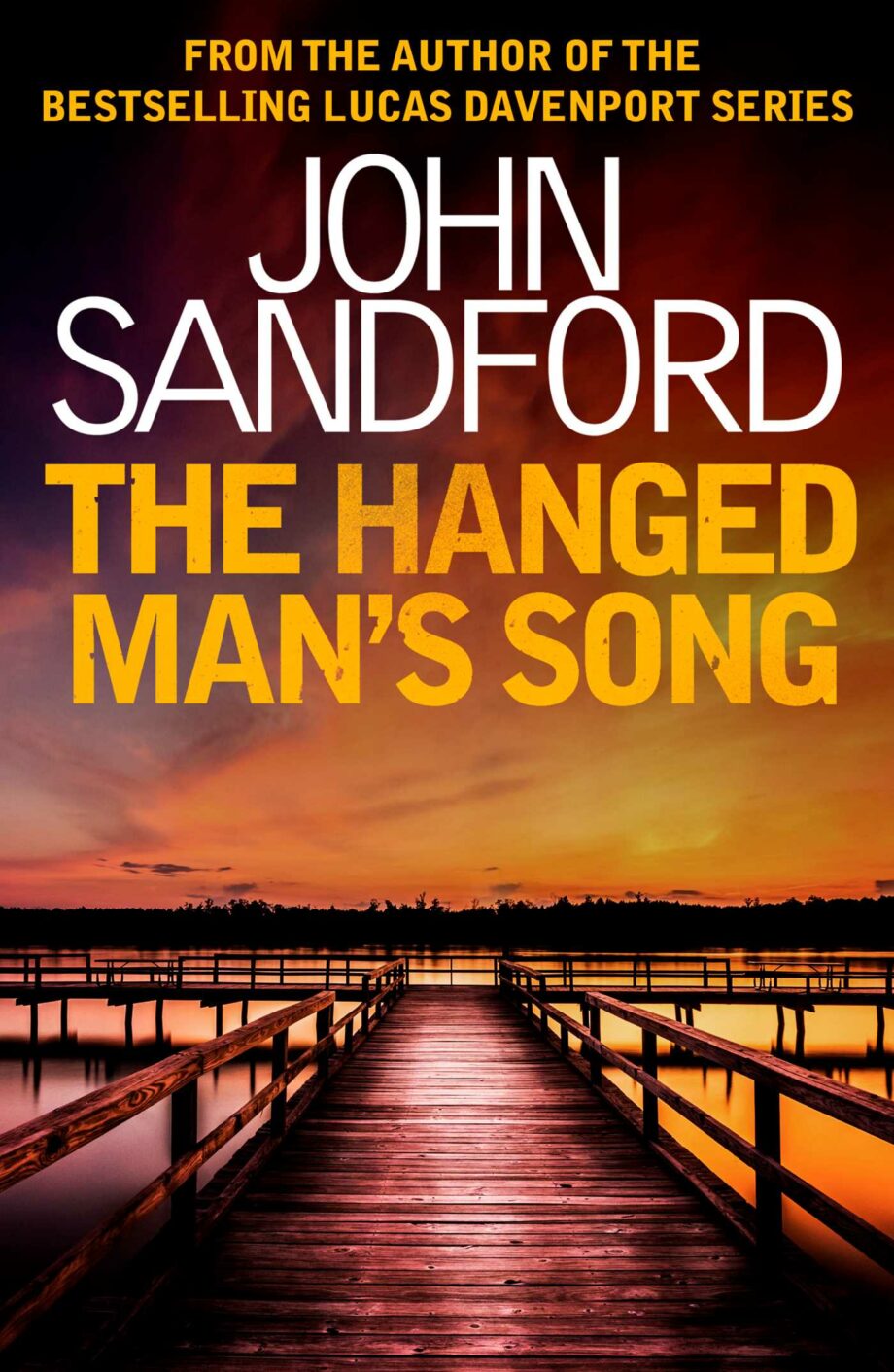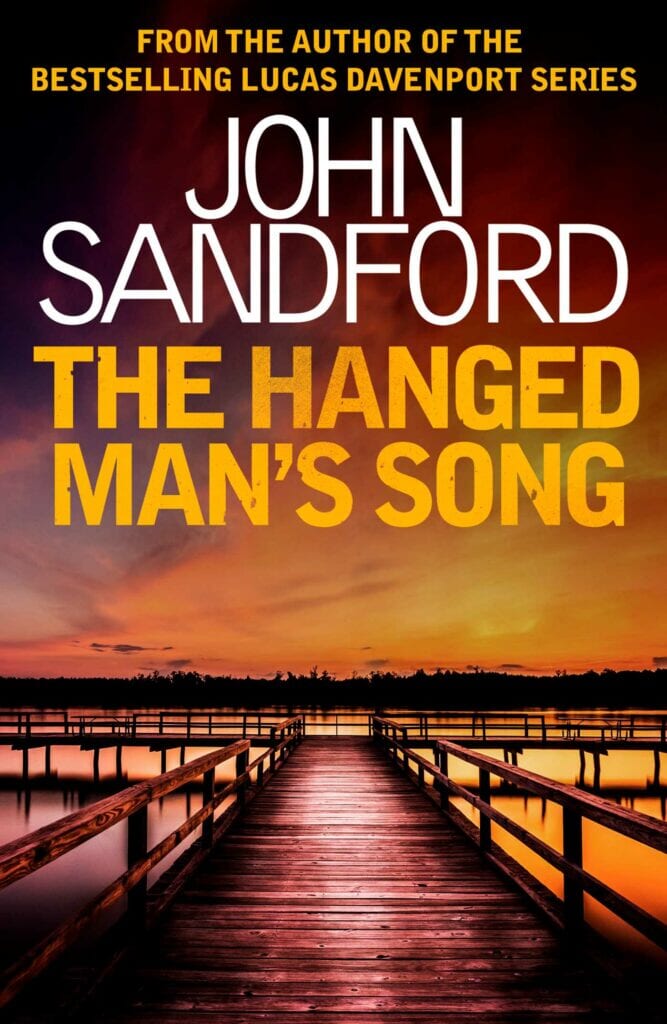 4. The Hanged Man's Song
A super-hacker friend of Kidd's named Bobby suddenly disappears from cyberspace, and Kidd knows that isn't a good sign. Going over to his house, he finds him dead on the floor, his head bashed in and his laptop missing — and Kidd knows that really isn't a good sign.
The secrets on that laptop are potent enough to hang Kidd and everybody else in Bobby's circle — just to start with — so there's no question that Kidd and LuEllen have to try to track it down. Not to mention that Kidd would dearly love to get his hands on the man who killed Bobby.
But before he can get very far, the secrets start coming out anyway…and they're more staggering than even Kidd imagined. Because it's not just about the lives of a circle of friends and colleagues now, oh no — it's about something much, much bigger. And much, much scarier…
---
Singular Menace Books with Michele Cook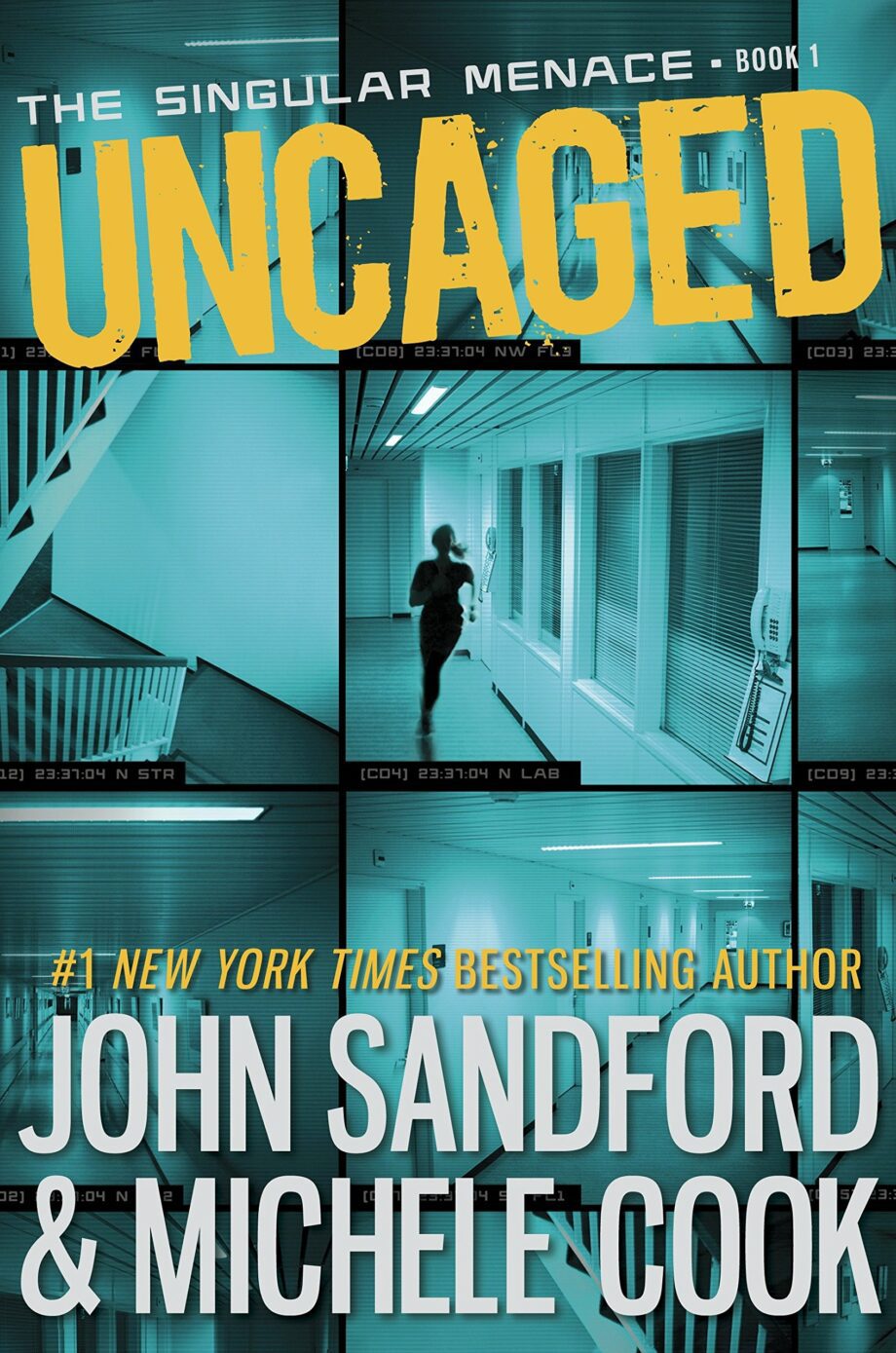 1. Uncaged
Shay Renby arrives in Hollywood with $58 and a handmade knife. She's got to find her brother before Singular does….
Odin's a brilliant hacker but a bit of a loose cannon. He and a group of radical animal rights activists hit a Singular Corporation research lab. The raid was a disaster, but Odin escaped with a set of highly encrypted flash drives and a post-surgical dog.
When Shay gets a frantic 3 a.m. phone call from Odin — talking about evidence of unspeakable experiments, and a ruthless corporation, and how he must hide — she's concerned. When she gets a menacing visit from Singular's security team, she knows: Her brother's a dead man walking.
What Singular doesn't know — yet — is that 16-year-old Shay is every bit as ruthless as their security force, and she will burn Singular to the ground, if that's what it takes to save her brother…
---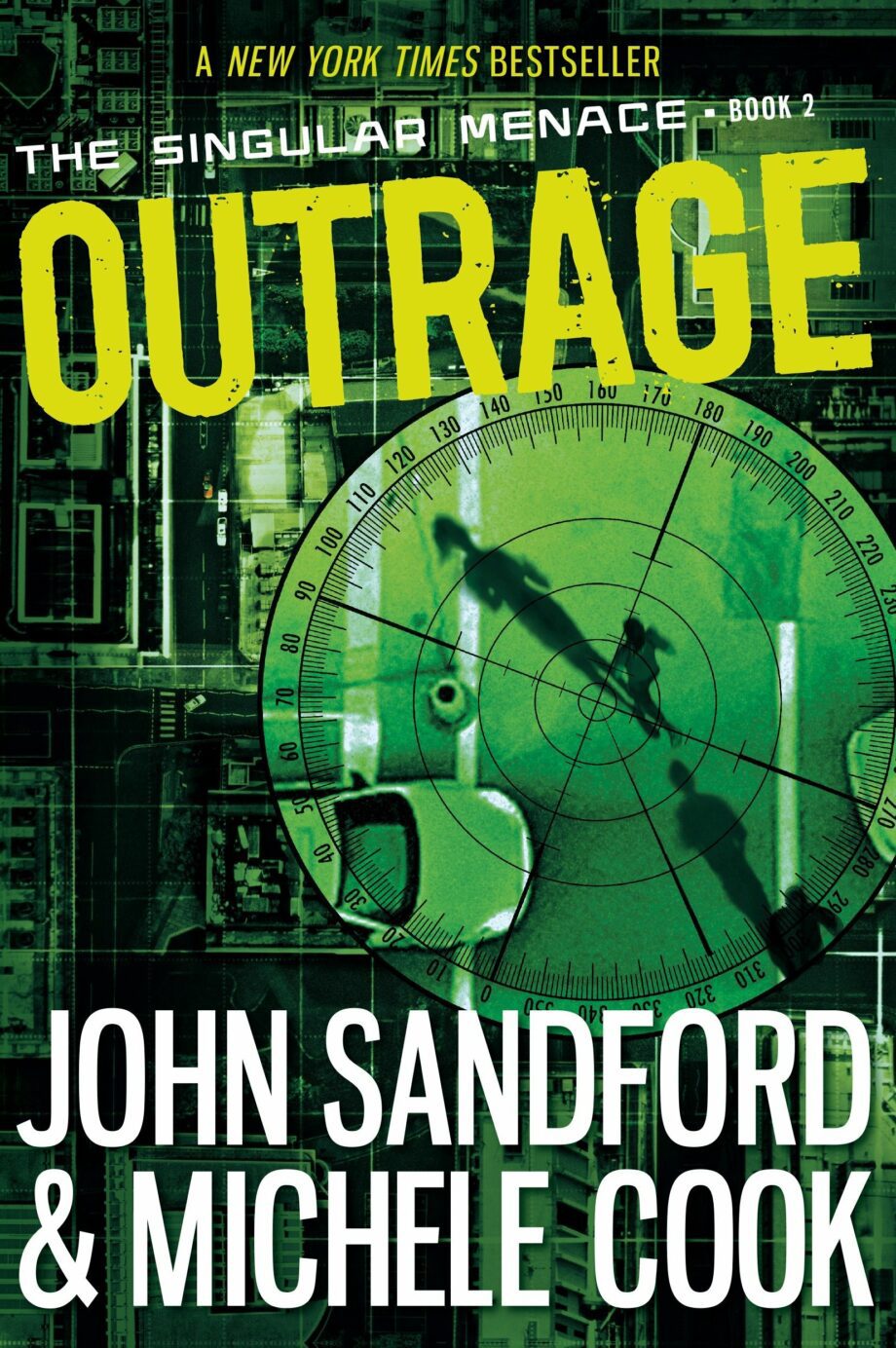 2. Outrage
Shay Remby and her gang of renegades have struck a blow to the Singular Corporation. When they rescued Shay's brother, Odin, from a secret Singular lab, they also liberated a girl. Singular has been experimenting on her, trying to implant a U.S. senator's memories into her brain — with partial success. Fenfang is now a girl who literally knows too much.
Can the knowledge brought by ex-captives Odin and Fenfang help Shay and her friends expose the crimes of this corrupt corporation? Singular has already killed one of Shay's band to protect their secrets. How many more will die before the truth is exposed?
---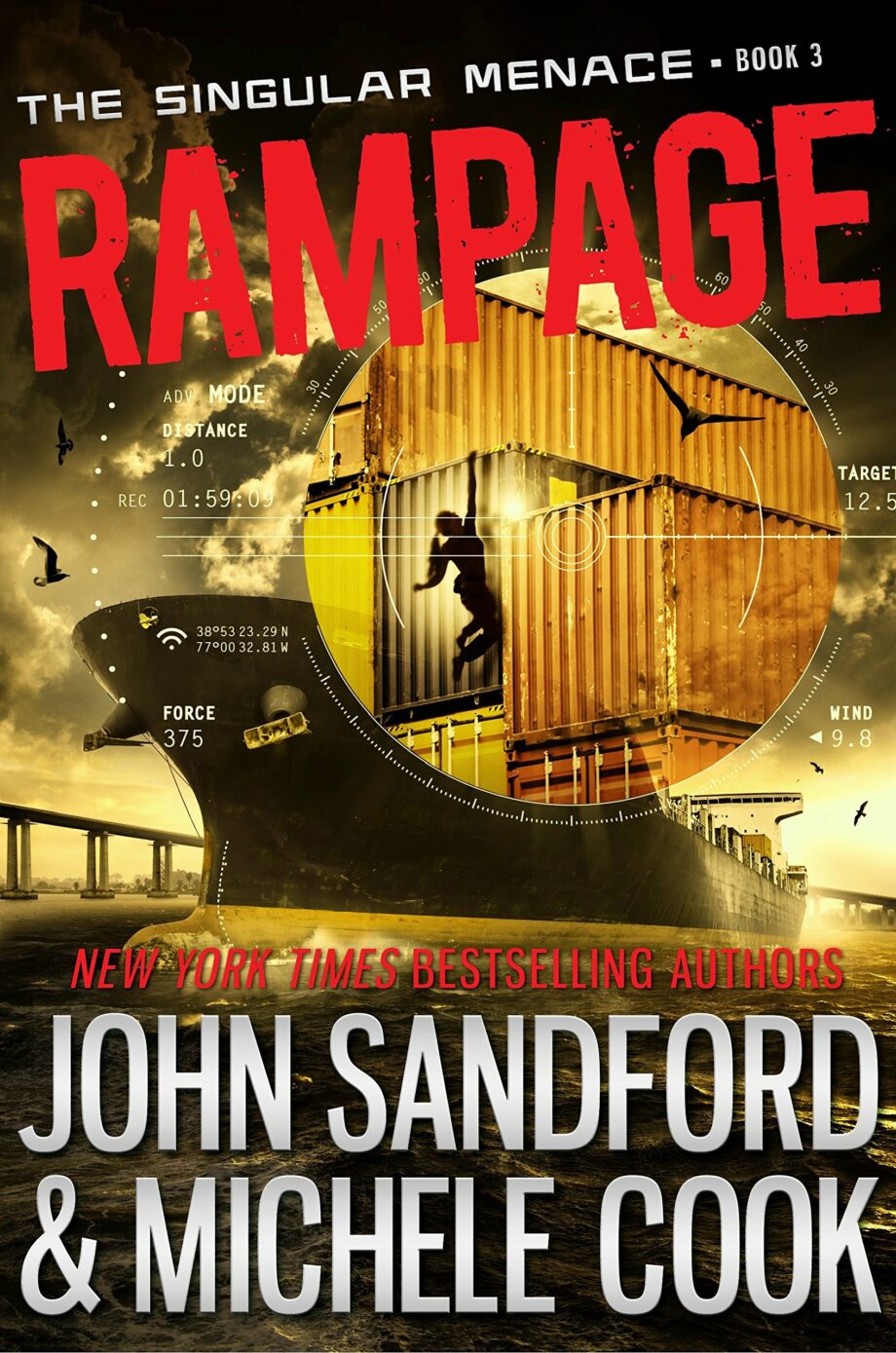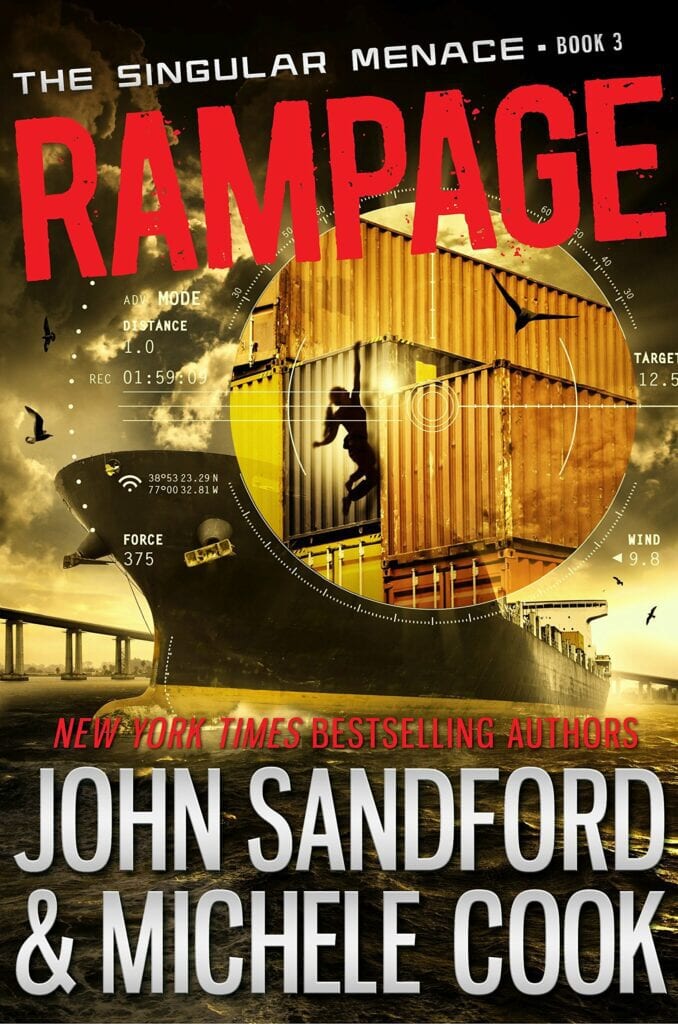 3. Rampage
Shay Remby and her band of renegade activists have got the corrupt Singular Corporation on the run. Their expose is finally working. Or is it?
Even as revelations about the human experimental subjects break in the news, Singular's employees are slithering out of sight. And then their CEO is killed in a plane crash… Was it a freak accident? Or a cover-up?
Shay's gang begins to see signs that there may be even more powerful figures than they knew managing events — publicly expressing outrage and mopping up the mess, but secretly gathering up their scientists and moving the operation further out of sight.
---
Final thoughts on John Sandford books in order
I hope you've had a great time reading John Sandford books in order and that this information has helped clear up any confusion surrounding their publication order. If not, or if you have any other questions, drop them in the comments below.
Looking for more books in order?
Check out this list of Karin Slaughter books in order.