Reading the Virgil Flowers books in order will introduce you to a main character who is a charismatic and cunning member of the Minnesota Bureau of Criminal Apprehension. These detective thriller novels by John Sandford take place in the Midwest, where Sandford himself was born and raised, lending an authenticity to the characters and setting.
Find out how to read the Virgil Flowers books in order with this ultimate guide.
Who is John Sandford?
John Sandford is a former journalist who has written more than 60 books, primarily thrillers, of which 14 fall within his Virgil Flowers series. If you would like to learn more about all of his books, you can read this article about the John Sandford books in order.
However, John Sandford is a pseudonym that he adopted early in his career as an author. He was born in Cedar Rapids, Iowa in 1944 as John Roswell Camp. That is the name which John used when he worked as a journalist and when he published his first novel.
However, at the time of his debut, he had two different books up for publication within three months of one another. The Fool's Run was scheduled to be published first under his real name, with Rules of Prey slated for a few months later through a different publisher. The publisher asked him to choose a pseudonym to avoid any potential marketing problems and John Sandford was born.
There are two stories available on his website as to the origins of the name. One is that Sandford was chosen to commemorate his paternal great-grandfather, Henry Sandford, who fought with the Belle City Rifles during the Civil War. The other origin story says it was his paternal grandmother's maiden name. Both of which, of course, can be true simultaneously.
In addition to writing, Sandford is incredibly interested in archaeology. He is the principal financial backer for the Beth-Shean Valley Archaeological Project in the Jordan River Valley of Israel. A few of his other interests include painting and photography.
Who is Virgil Flowers?
Virgil Flowers is a charismatic detective. At the beginning of the series, which bears his name, Virgil has recently joined the Minnesota Bureau of Criminal Apprehension.
At the BCA, Virgil reports to Lucas Davenport. This character has his own series by John Sandford; the first in the Lucas Davenport series, Rules of Prey, was one of his debuts in 1989.
While Virgil is a charmer of women, he has three divorces under his belt when the Virgil Flowers series begins. He's in his late thirties, tall, and lean with long hair for a cop. Before he joins Davenport at the BCA he has worked in law enforcement with the military and the St. Paul Police Force.
He has a keen sense of justice and will pursue it at any personal cost.
Virgil Flowers Books in Order
Figuring out how to read the Virgil Flowers books in order is rather quite simple as the chronological and publication order are one and the same.
As well, since Flowers reports to Davenport at the BCA, there is overlap between the two series. In fact, the final three novels on this list of Virgil Flowers books in order feature both characters in leading roles; the books are the latest installments in both series.
Virgil does appear in some other books within the Lucas Davenport series, also known as the Prey series; however, those appearances are more in a supporting role.
While each novel will feature a new crime that Virgil is to solve by its conclusion, it is important to read the books in order. Only in reading the books in order will you fully understand Virgil's character, the progression of his career, and his (many) relationships.
Summary of Virgil Flowers Books in Order
Now that you have a list of the Virgil Flowers books in order, you may want to learn a little bit more about the series. A full list of summaries for every book in the series is below. However, if you have never read the Virgil Flowers series before, there may be spoilers within the below summaries, so proceed with caution.
---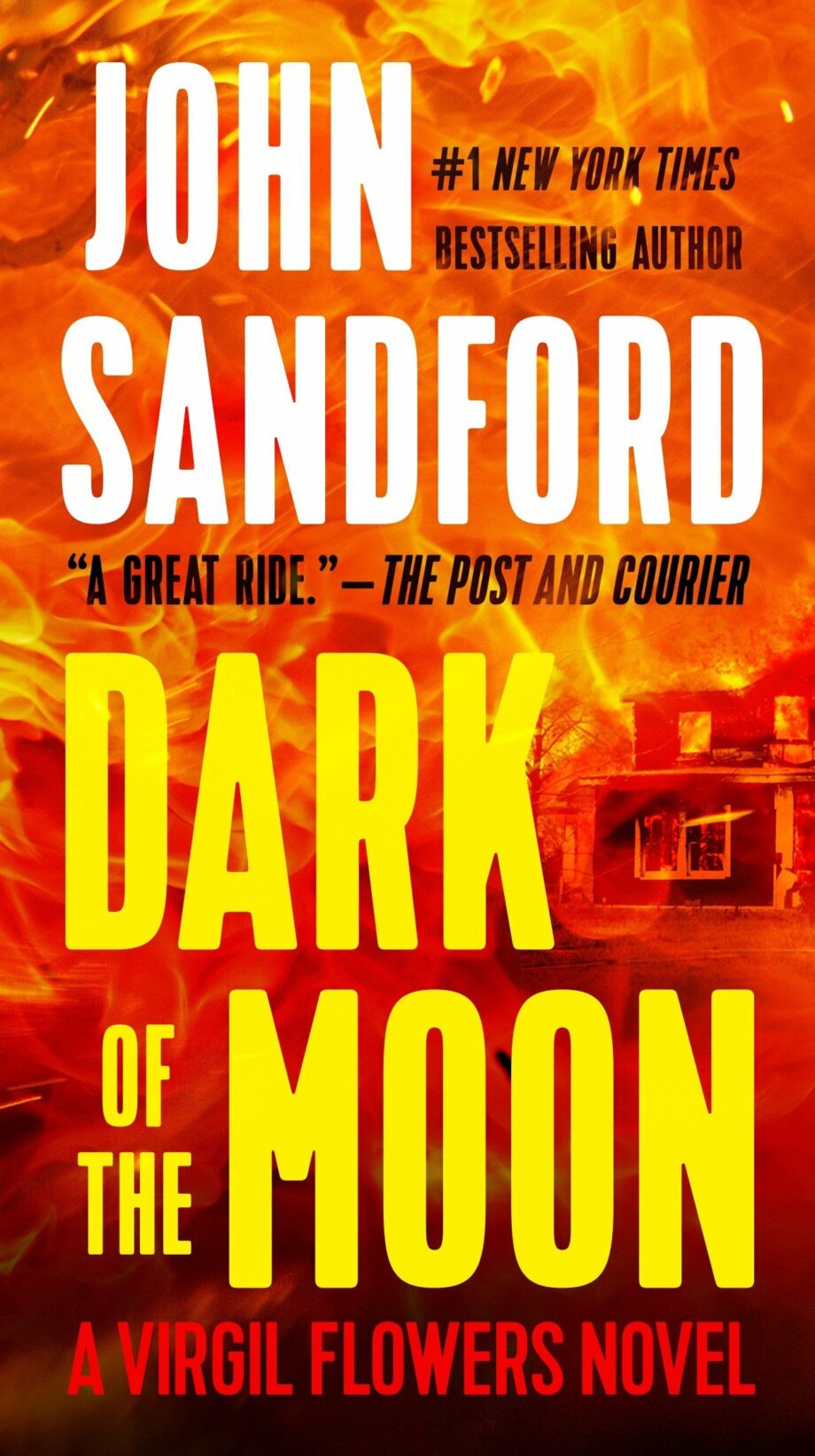 1. Dark of the Moon
Virgil Flowers — tall, lean, late thirties, three times divorced, hair way too long for a cop — had kicked around a while before joining the Minnesota Bureau of Criminal Apprehension. First it was the army and the military police, then the police in St. Paul, and finally Lucas Davenport had brought him into the BCA, promising him, "We'll only give you the hard stuff." He'd been doing the hard stuff for three years now — but never anything like this.
In the small town of Bluestem, where everybody knows everybody, a house way up on a ridge explodes into flames. Its owner, a man named Judd, is trapped inside. Flowers soon discovers that there is a lot of reason to hate him.
Years ago, Judd had perpetrated a scam that'd driven a lot of local farmers out of business, even to suicide. There are also rumors swirling around of some very dicey activities with other men's wives, of involvement with some nutcase religious guy, and of an out-of-wedlock daughter. In fact, Flowers concludes, you'd probably have to dig around to find a person who didn't despise him.
But that wasn't even the reason Flowers went to Bluestem. Three weeks before, there'd been another murder — two, in fact, a doctor and his wife. The doctor was found propped up in his backyard, both eyes shot out.
There hadn't been a murder in Bluestem in years — and now suddenly three? Flowers knows two things: This wasn't a coincidence, and it had to be personal.
But just how personal is something even he doesn't realize, and may not find out until too late. Because the next victim…may be himself.
---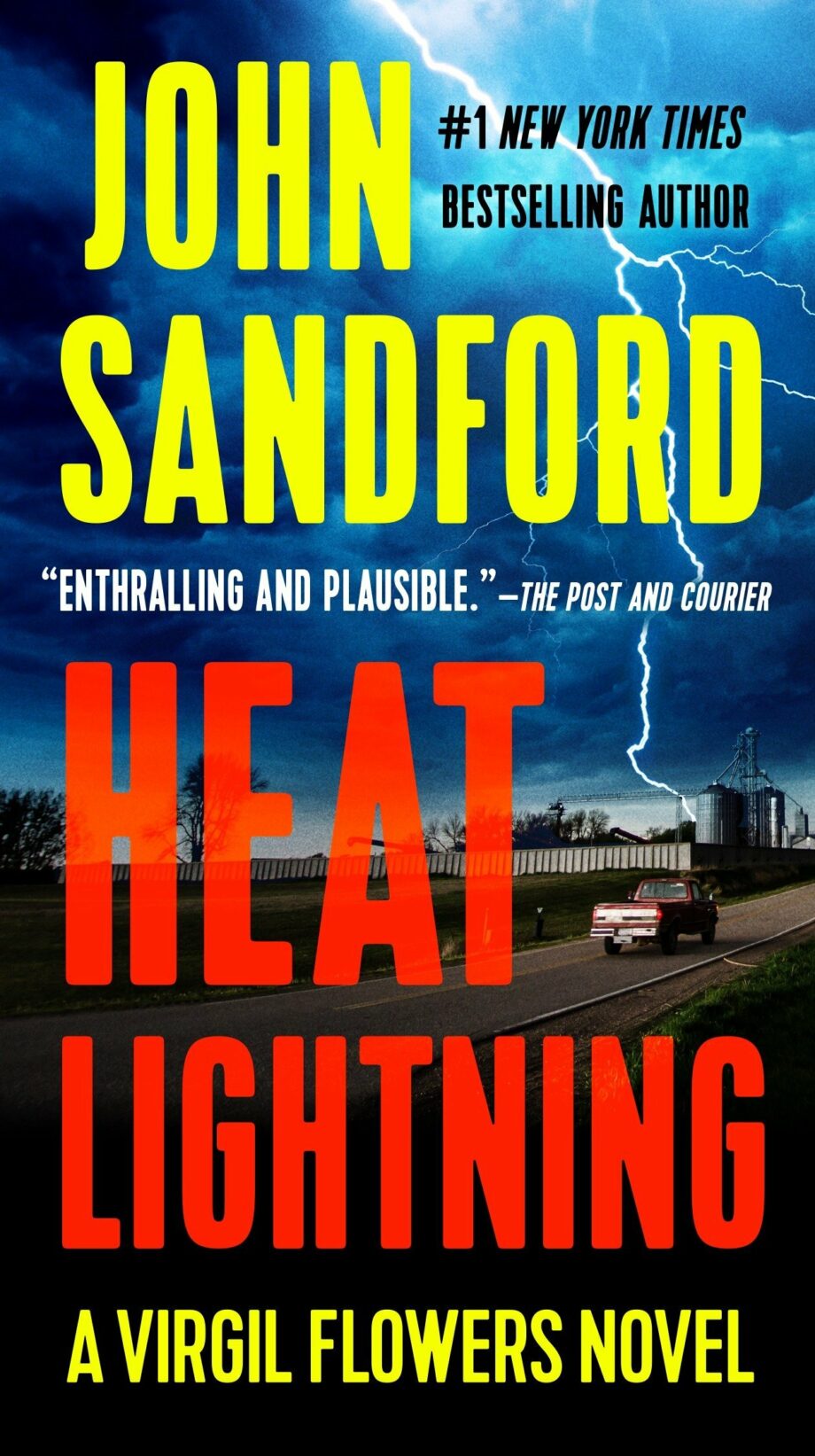 2. Heat Lightning
On a hot, humid summer night in Minnesota, Virgil Flowers gets a call from Lucas Davenport. A body has been found near a veterans' memorial in Stillwater with two shots to the head and a lemon in his mouth. Exactly like the body they found two weeks ago.
Working the murders, Flowers becomes convinced that someone is keeping a list — with many more names on it. And when he discovers what connects them all, he's almost sorry.
Because if it's true, then this whole thing leads down a lot more trails than he thought it did. And every one of them is booby-trapped.
---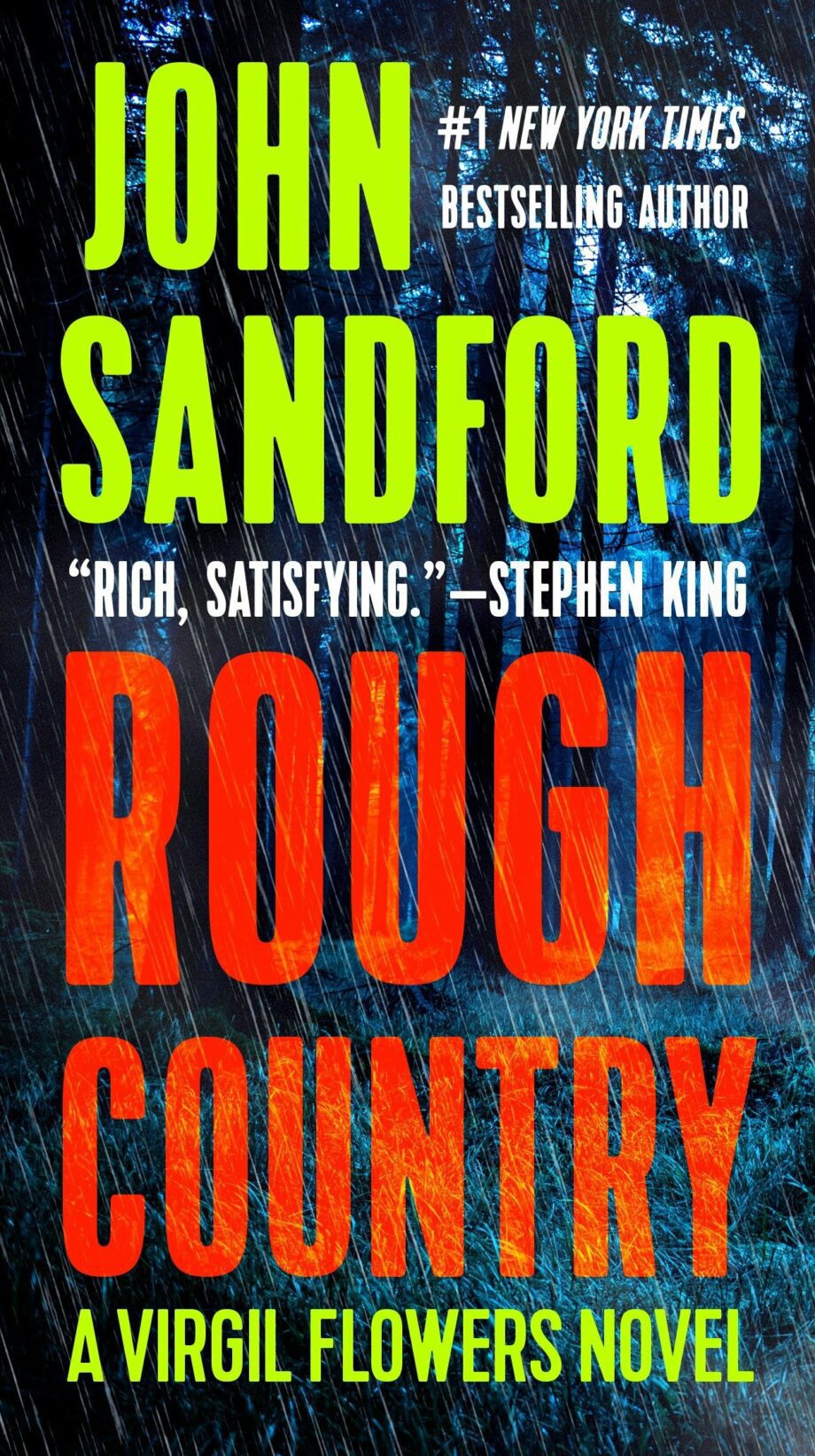 3. Rough Country
Virgil Flowers is well-known for having a somewhat active, er, social life, but he probably won't be getting too many opportunities for that during his new case. While competing in a fishing tournament in a remote area of northern Minnesota, he gets a call from Lucas Davenport to investigate a murder at a nearby resort, where a woman has been shot while kayaking.
The resort is for women only, a place to relax, be active, recover from plastic surgery, and commune with nature. While it didn't start out to be a place mostly for those with Sapphic inclinations, that's pretty much what it is today.
Which makes things all the more complicated for Virgil, because as he begins investigating, he finds a web of connections between the people at the resort, the victim, and some local women, notably a talented country singer. The more he digs, the more he discovers the arrows of suspicion that point in many directions, encompassing a multitude of motivations: Jealousy, blackmail, greed, anger, and fear.
Then he discovers that this is not the first murder, that there was another, seemingly unrelated, the year before. And that there's about to be a third, definitely related, any time now. And as for the fourth…well, Virgil better hope he can catch the killer before that happens.
Because it could be his own.
---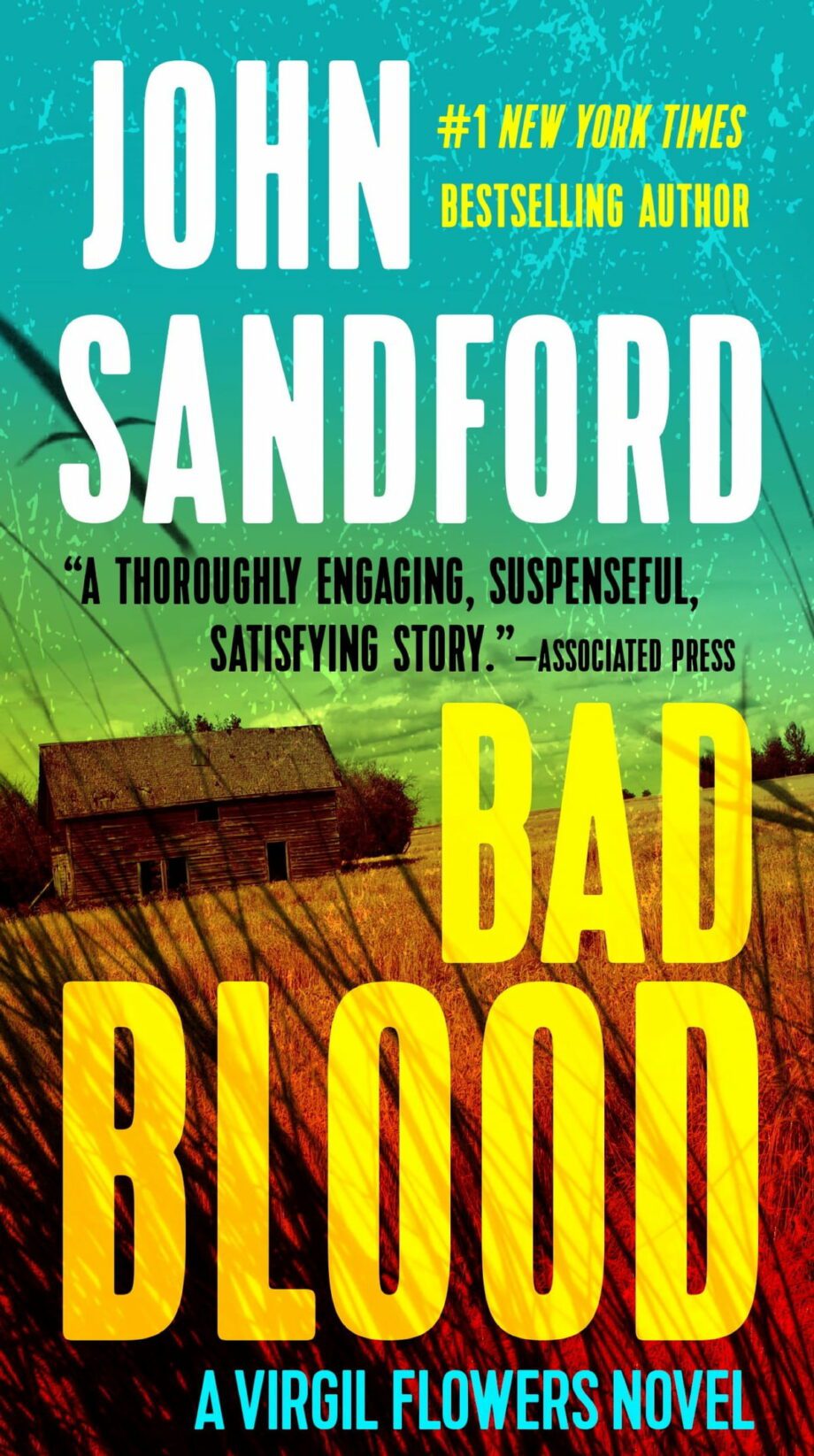 4. Bad Blood
One Sunday in late fall in southern Minnesota, a farmer brings a load of soybeans to a local grain elevator. Then a young man hits him on the head with a t-ball bat, drops him into the grain bin, waits until he's sure he's dead, and then calls the sheriff to report the "accident."
Suspicious, the sheriff quickly breaks the kid down…and the next day the boy's found hanging in his cell. Remorse? The sheriff's not so sure.
In fact, she's beginning to wonder if one of her own men might not be responsible. She has no choice but to bring in outside help, and investigator Virgil Flowers of the Minnesota Bureau of Criminal Apprehension is her man. In more ways than one as Virgil quickly notices the sheriff's awfully attractive.
As Virgil investigates, though, what at first seems fairly simple quickly becomes very complicated as he begins to uncover a multi-generation, multi-family conspiracy. A series of crimes of such monstrosity that, though he's bore witness to an awful lot in his life, even Virgil has difficulty in comprehending it…and in figuring out what to do next.
---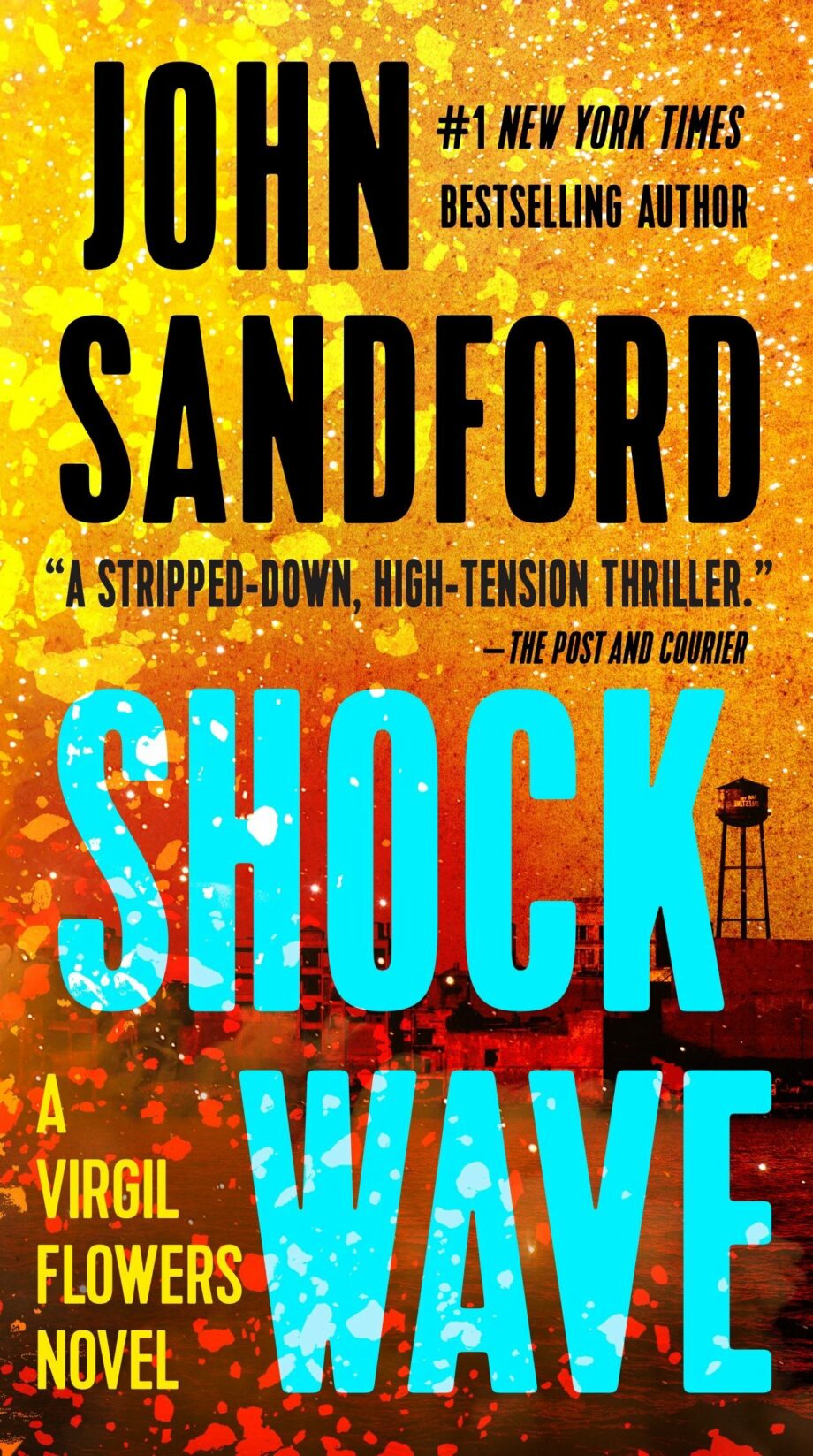 5. Shock Wave
Talk about risky business.
A superstore chain, PyeMart, has its sights set on a Minnesota river town. But two very angry groups want to stop it: The local merchants fearing for their businesses, and the environmentalists predicting ecological disaster. The protests don't seem to be slowing the project down though, until someone decides to take matters into his own hands.
The first bomb goes off on the top floor of PyeMart's headquarters in Michigan. The second one explodes at the construction site itself. The blasts are meant to inflict maximum damage — and they do.
Who's behind the bombs and how far will they go? It's Virgil Flowers's job to find out…before more people die.
---
6. Mad River
They thought they were Bonnie and Clyde. And what's-his-name, the sidekick. Three teenagers with dead-end lives, chips on their shoulders, and guns.
The first person they killed was a woman during a robbery. The second was incidental. Simply in the way.
Then? Hell, why not keep on going?
It's not until Bureau of Criminal Apprehension investigator Virgil Flowers steps into the Shinder murder scene that the clues begin to come together. As the crime spree cuts a swath through rural Minnesota, a growing army of cops join Virgil in trying to track the teenagers down.
But even Virgil doesn't realize what's about to happen.
---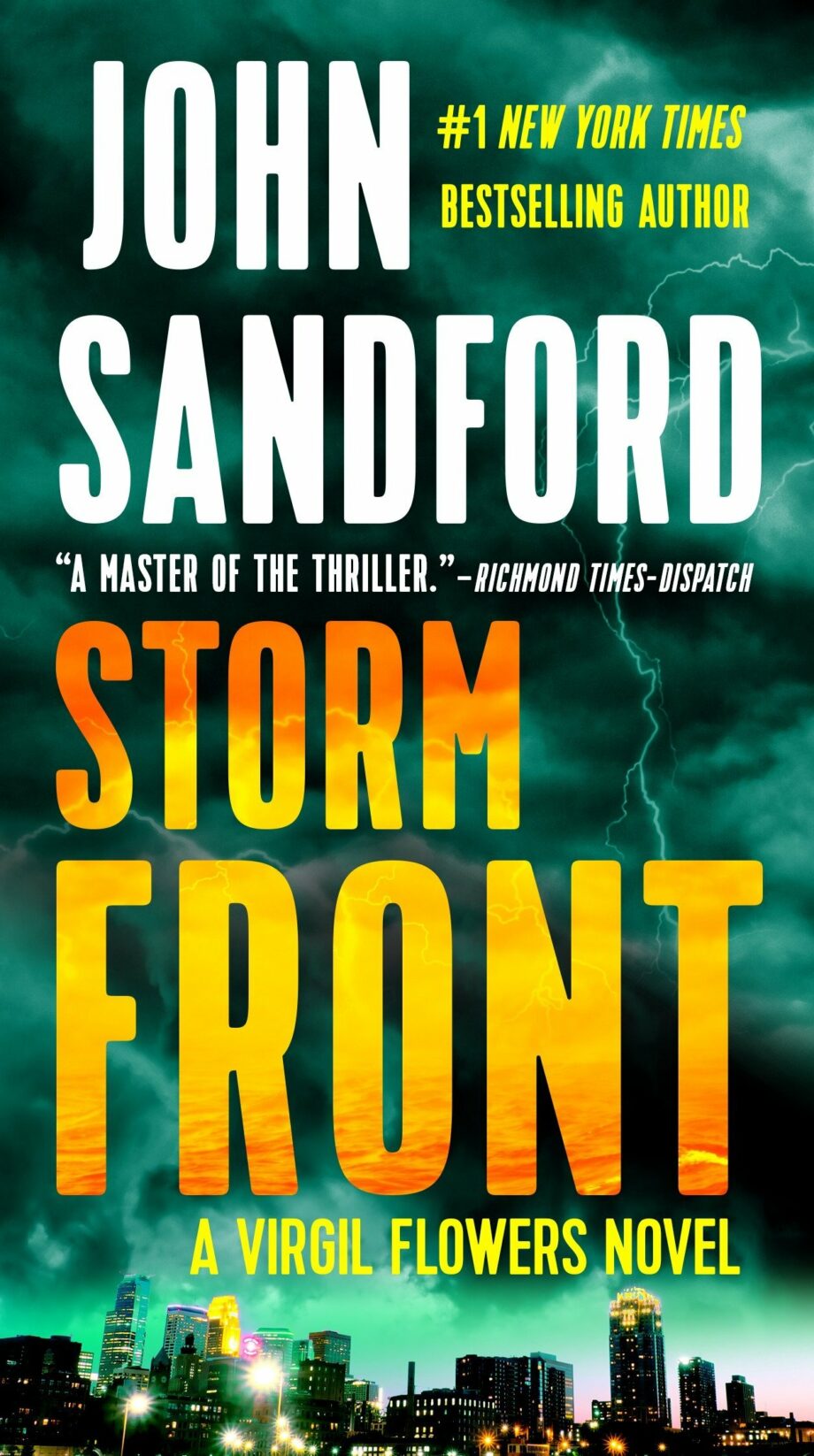 7. Storm Front
In Israel, a man clutching a backpack searches desperately for a boat.
No more than a few days later, Virgil Flowers in Minnesota gets a message from Lucas Davenport: "You're about to get a visitor."
It's an Israeli cop, and she's chasing a man who smuggled out an extraordinary relic — an ancient inscribed stone which may revel startling details about the man known as King Solomon.
"Wait a minute," laughs Virgil. "Is this one of those mystical movie-plot deals? The secret artifact, the blockbuster revelation, the teams of murderous bad guys? Should I be boning up on my Bible verses?" He looks at the Israeli investigator. She's not laughing.
As it turns out, there are very bad men chasing the relic. And it seems that they don't care who's in the way or what they have to do to get it.
"They're crazies," she says. "What kind of crazies?" asks Virgil. "Palestinian crazies, Syrian crazies, Egyptian crazies, maybe a couple of Israeli crazies. Turks. Some Americans, too, I suppose. Maybe the Pope."
Perhaps Virgil should start praying.
---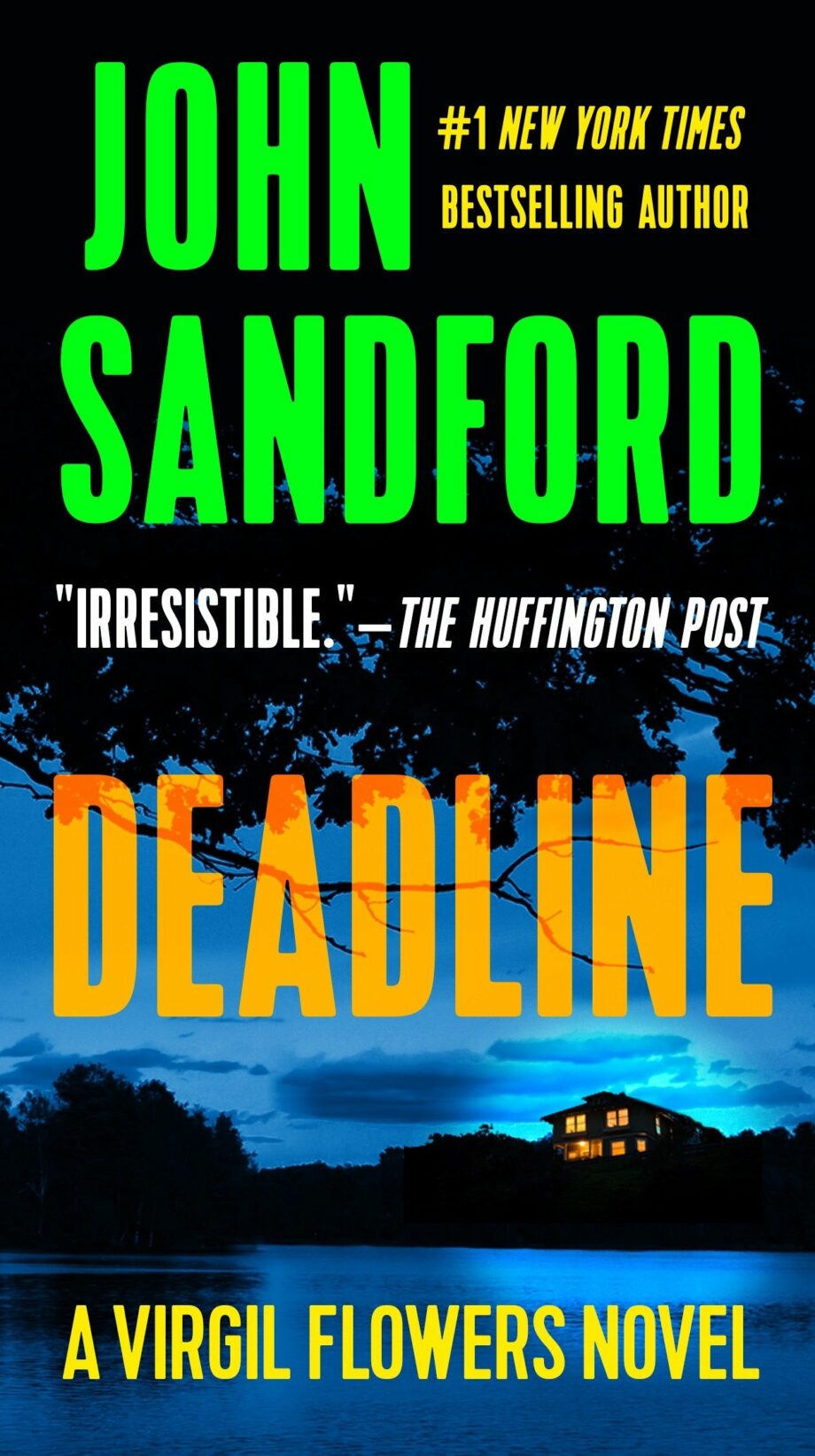 8. Deadline
In southeast Minnesota, down on the Mississippi, a school board meeting is coming to an end. The board chairman announces that the rest of the meeting will be private, for personal issues.
"Issues" is correct. The proposal up for a vote before them is whether to authorize the killing of a local reporter. There are no votes against.
Meanwhile, not far away, Virgil Flowers is helping out a friend by looking into a dognapping. But it seems to be turning into something much bigger and uglier — a team of dognappers supplying medical labs — when he gets a call from Lucas Davenport. A murdered body has been found — and the victim is a local reporter…
---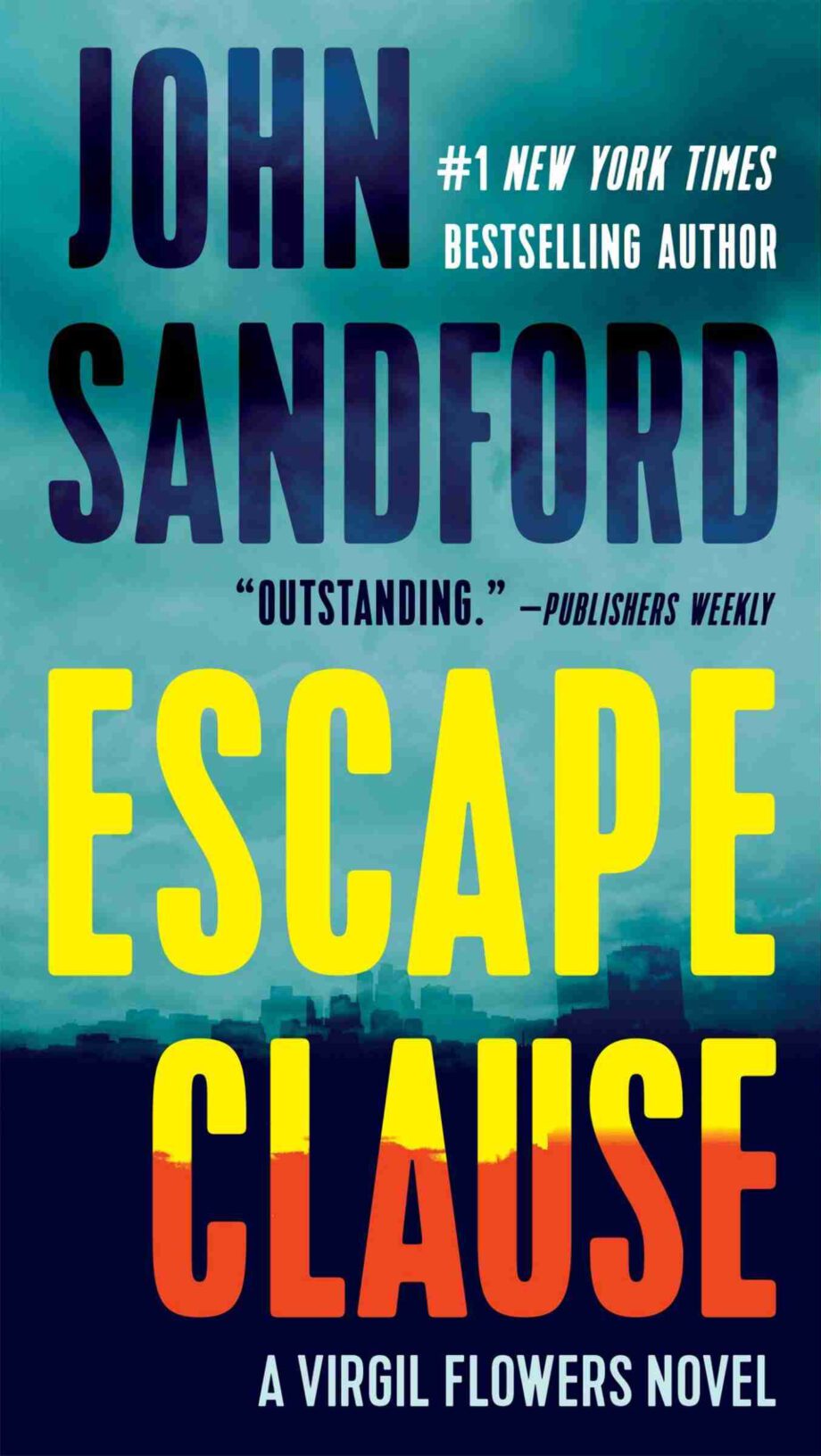 9. Escape Clause
The first storm comes from, of all places, the Minnesota Zoo. Two large, and very rare, Amur tigers are missing from their cage, and authorities are distraught that they've been stolen to be sold for body parts.
Traditional Chinese medicine prizes the parts for home remedies, and people will do extreme things to get what they need. Some of those people are a great deal more extreme than others — as Virgil is about to find out.
Then there's the homefront. Virgil's relationship with his girlfriend Frankie has been getting serious, but when Frankie's sister Sparkle moves in for the summer, the situation gets complicated. For one thing, her research into migrant workers is about to bring her up against some very violent people who emphatically do not want to be researched.
For another…she thinks Virgil's cute. "You mess around with Sparkle," Frankie told Virgil, "you could get yourself stabbed." He asked: "She carries a knife?" "No, but I do."
Forget a storm — this one's a tornado.
---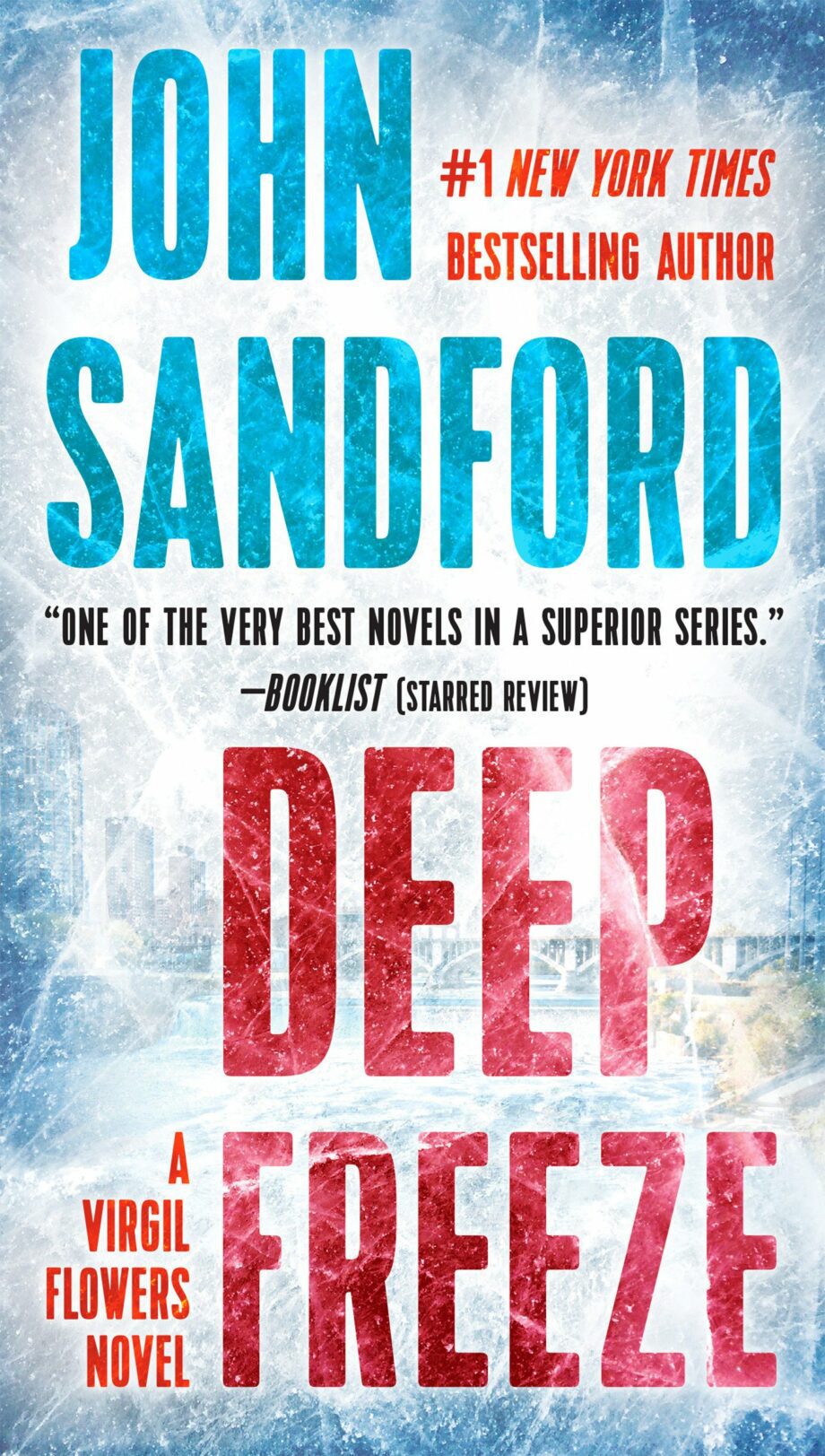 10. Deep Freeze
Virgil knows the town of Trippton, Minnesota a little too well. A few years back, he investigated the corrupt — and as it turned out, homicidal — local school board. Now the town's back in his view with more alarming news: A woman has been found dead, frozen in a block of ice.

There's a possibility that it might have connections to a high school class of twenty-five years ago. It has a mid-winter reunion coming up. So, wrapping his coat a little tighter, Virgil begins to dig into decades of traumas, feuds, and bad blood.
In the process, one thing becomes increasingly clear to him. It's true what they say: High school is murder.
---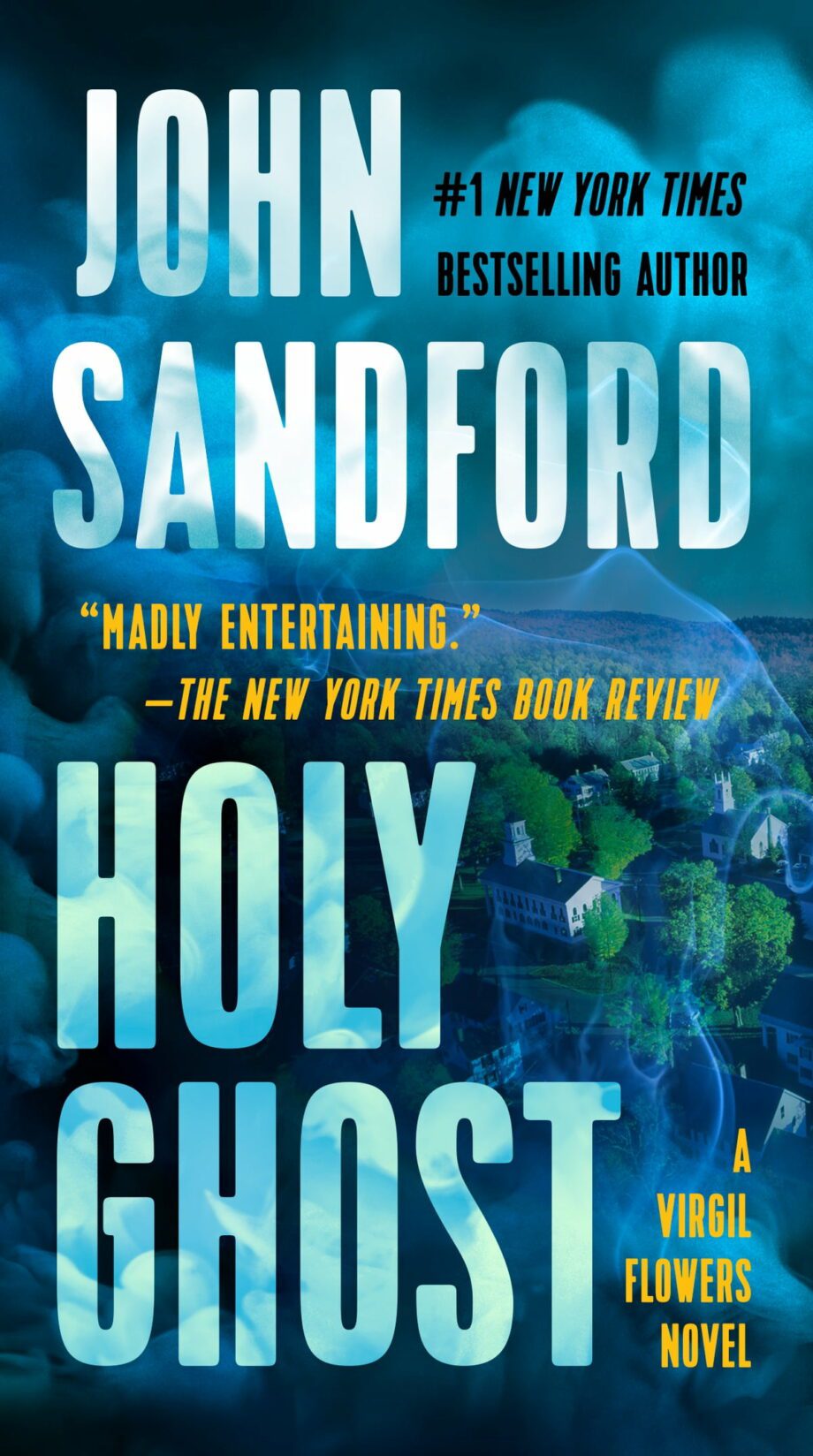 11. Holy Ghost
Pinion, Minnesota: A metropolis of all of seven hundred souls, for which the word "moribund" might have been invented. Nothing ever happened there and nothing ever would.
That is until the mayor of sorts (campaign slogan: "I'll Do What I Can") and a buddy come up with a scheme to put Pinion on the map.
They'd heard of a place where a floating image of the Virgin Mary had turned the whole town into a shrine, attracting thousands of pilgrims. And all those pilgrims needed food, shelter, all kinds of crazy things, right? They'd all get rich! What could go wrong?
When the dead body shows up, they find out, and that's only the beginning of their troubles — and Virgil Flowers's — as they are all about to discover all too soon.
---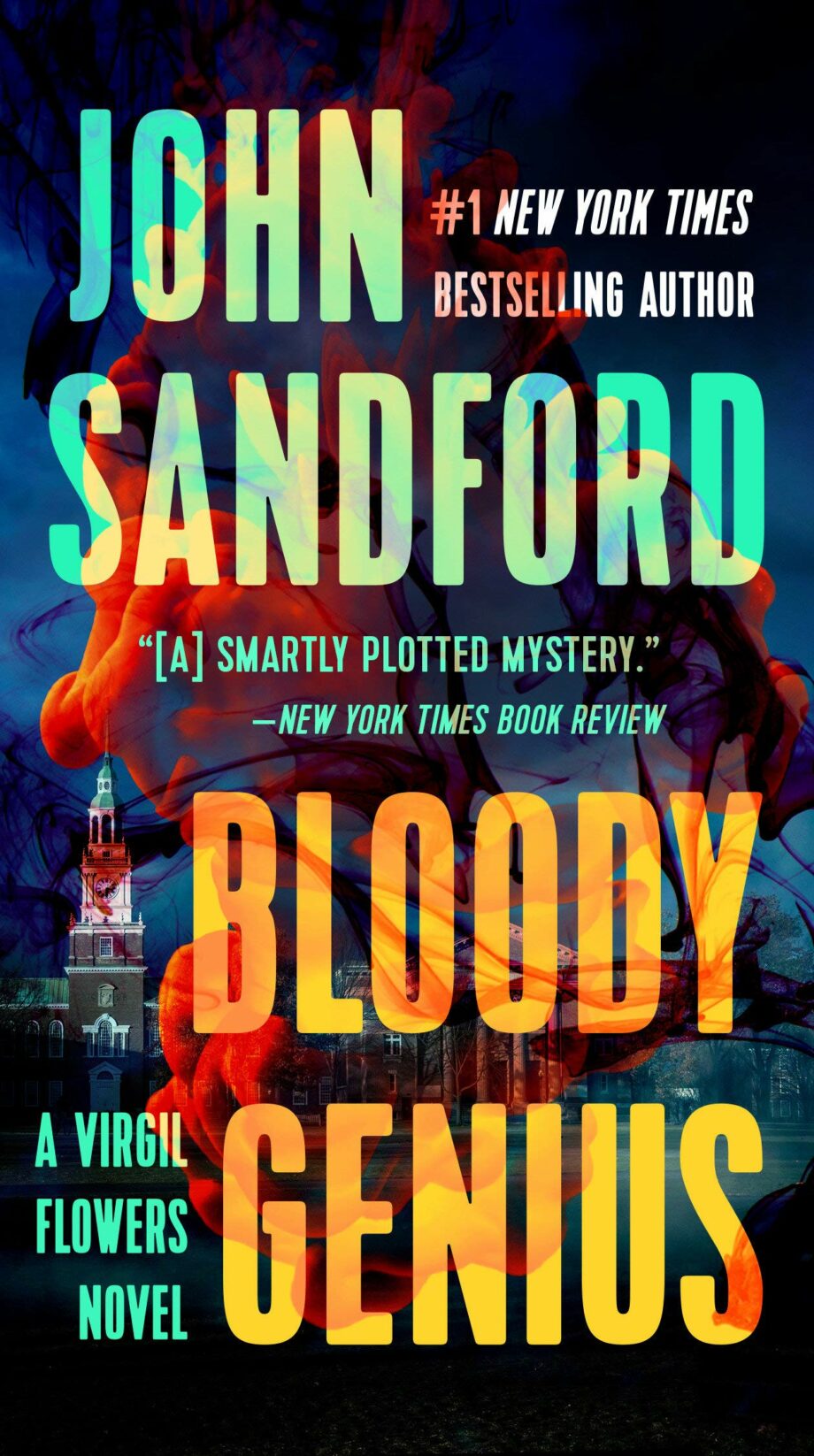 12. Bloody Genius
At the local state university, two feuding departments have faced off on the battleground of PC culture. Each carries their views to extremes that may seem absurd, but highly educated people of sound mind and good intentions can reasonably disagree, right?
Then someone winds up dead, and Virgil Flowers must investigate…and he soon comes to realize he's dealing with people who, on this one particular issue, are functionally crazy. Among this group of wildly impassioned, diametrically opposed zealots lurks a killer, and it will be up to Virgil to sort the murderer from the mere maniacs.
---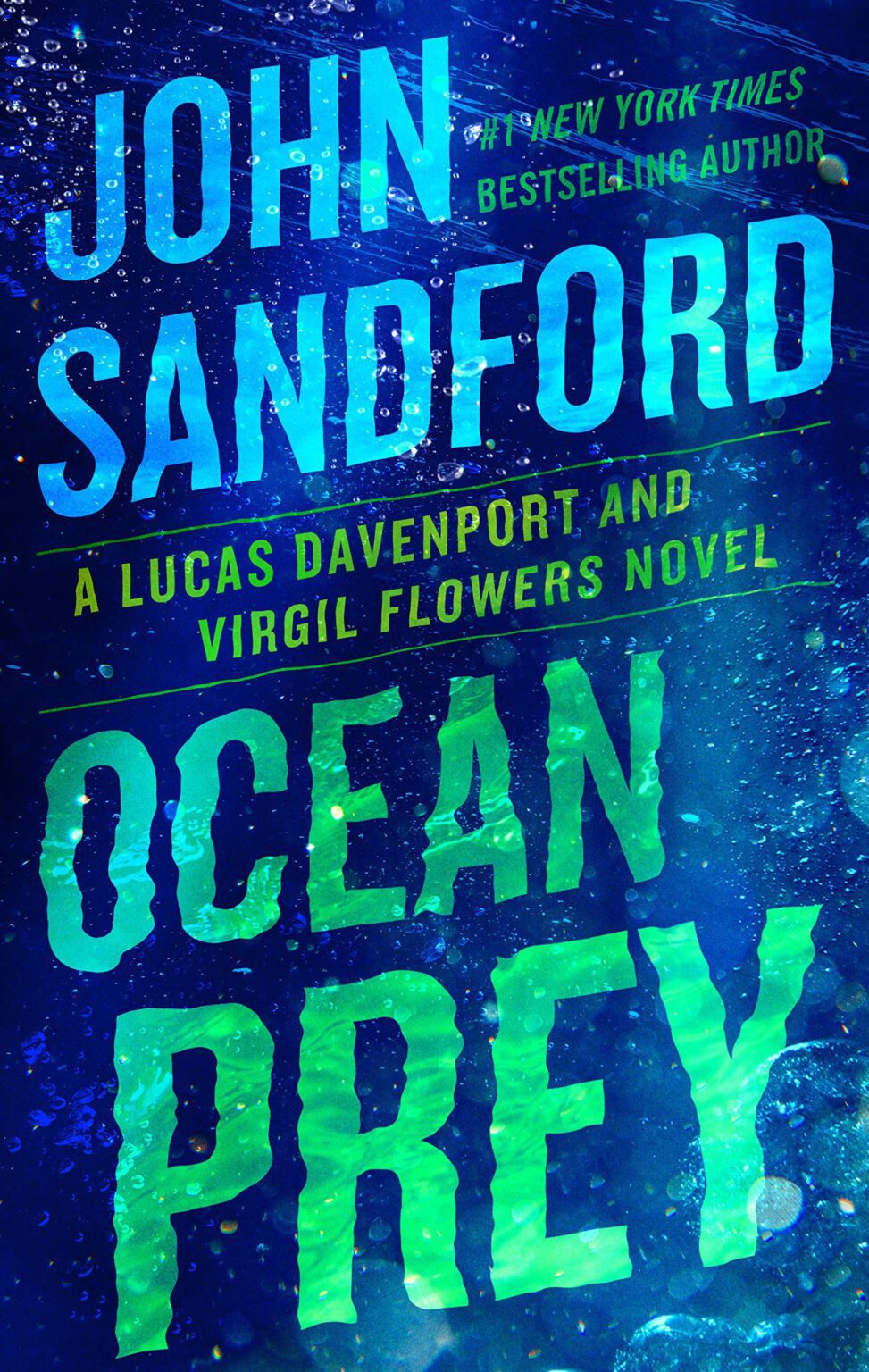 13. Ocean Prey
An off-duty Coast Guardsman is fishing with his family in the Atlantic just off south Florida when he sees, and then calls in, some suspicious behavior in a nearby boat.
It's a snazzy craft, slick and outfitted with extra horsepower, and is zipping along until it slows to pick up a surfaced diver. A diver who was apparently alone, without his own boat, in the middle of the ocean. None of it makes sense unless there's something hinky going on, and his hunch is proven correct when all three Guardsmen who come out to investigate are shot and killed.
They're federal officers killed on the job, which means the case is the FBI's turf. But when the FBI's investigation stalls out, Lucas Davenport of the U.S. Marshals Service gets a call. The case turns even more lethal and Davenport needs to bring in every asset he can find, including a detective with a fundamentally criminal mind: Virgil Flowers.
---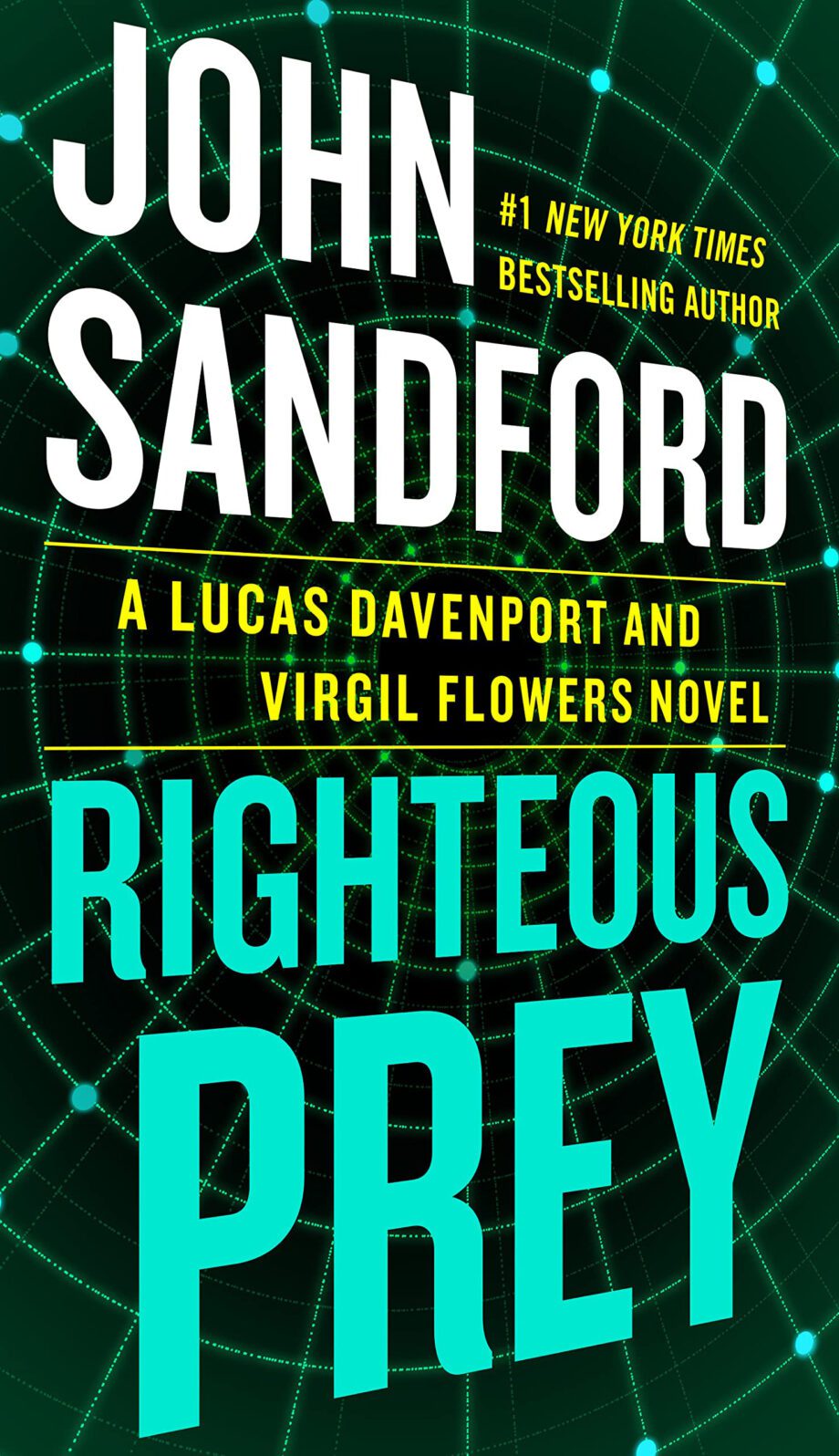 14. Righteous Prey
"We're going to murder people who need to be murdered."
So begins a press release from a mysterious group known only as "The Five," shortly after a vicious predator is murdered in San Francisco. The Five is believed to be made up of vigilante killers who are very bored…and very rich.
They target the worst of society — rapists, murderers, and thieves — and then use their unlimited resources to offset the damage done by those who they've killed, donating untraceable bitcoin to charities and victims via the dark net. The Five soon become the most popular figures on social media, a modern-day Batman…though their motives may not be entirely pure.
After a woman is murdered in the Twin Cities, Virgil Flowers and Lucas Davenport are sent in to investigate. And they soon have their hands full — the killings are smart and carefully choreographed, and with no apparent direct connection to the victims, the Five are virtually untraceable. But if anyone can destroy this group, it will be the dynamic team of Davenport and Flowers.
---
Final thoughts on Virgil Flowers books in order
Virgil Flowers is a charismatic and cunning detective. This is what makes him so loveable to so many readers. If you're looking for a new thriller series set in the Midwest, adding the Virgil Flowers books in order to your reading list is a great option.
Looking for more books in order?
Check out this list of Robert Crais books in order.