Prepare yourself for the dramas of middle school and growing up to unfold as you read the Dork Diaries books in order. This series follows the trials and tribulations of Nikki Maxwell, a young eighth-grader. Keep reading to find out more about Nikki, her BFFs, her crush, and her nemesis.
Who is Rachel Renee Russell?
The author of this popular New York Times bestselling series is Rachel Renée Russell, and the illustrator is her daughter Nikki. Her daughter is actually the inspiration behind this series, and the main character's namesake.
Many of the tales, trials, and tribulations of Nikki Maxwell in the series came from the real-life experiences of both Russells. Through her books Russell hopes to inspire readers to embrace their uniqueness and always let their inner Dork shine through.
When she is not writing middle grade books, Rachel Renée Russell is an attorney. But she says she prefers writing tween books to legal briefs because the books are a lot more fun, and pajama pants and bunny slippers aren't allowed in federal court. Her passion is writing books.
She wrote and illustrated her first book when she was in the sixth grade, which was a birthday present for her two younger twin brothers. She has since become a bestselling author.
The Dork Diaries has spent 323 weeks on the New York Times bestsellers list, according to Russell's website. With fourteen books in the series and three companion books, there have been more than 45 million copies sold worldwide and it has been translated into 42 languages.
Russell currently lives in Northern Virginia. When she is not reading or writing middle grade books — or being an attorney — she enjoys growing purple flowers and crafting. She loves to get creative with a glue gun and her imagination.
Dork Diaries Books in Order
While each of the below books is written as a standalone with its own adventure and drama, the books do follow a chronological timeline. Therefore, it is recommended to read the Dork Diaries books in order of publication.
This will properly introduce you to the characters so you can understand their relationship with one another. As well, in reading the books in order you will not encounter any plot or character spoilers.
The publication of the fifteenth book in the series, Tales from a Not-So-Posh Paris Adventure, has been pushed out multiple times since its first publication announcement in 2020. There were three dates in 2021 announced that have since passed by; therefore, it is not clear at this time when it will be published or if the book is complete.
Other Dork Diaries Books
In addition to the 15 books in the main series, there have also been three supplemental publications set within the universe. These books are complimentary to help readers create a diary just like Nikki Maxwell.
How to Dork Your Diary (2011)
OMG! All About Me Diary! (2013)
Friendship Box (2018)
A Summary of Dork Diaries Books in Order
Below we will take a closer look at the 15 Dork Diaries books in order with summaries for each book. These summaries will let you know all the drama that Nikki Maxwell encounters throughout the series. However, if you have never read these books before, there may be minor spoilers in the summaries as the series progresses.
---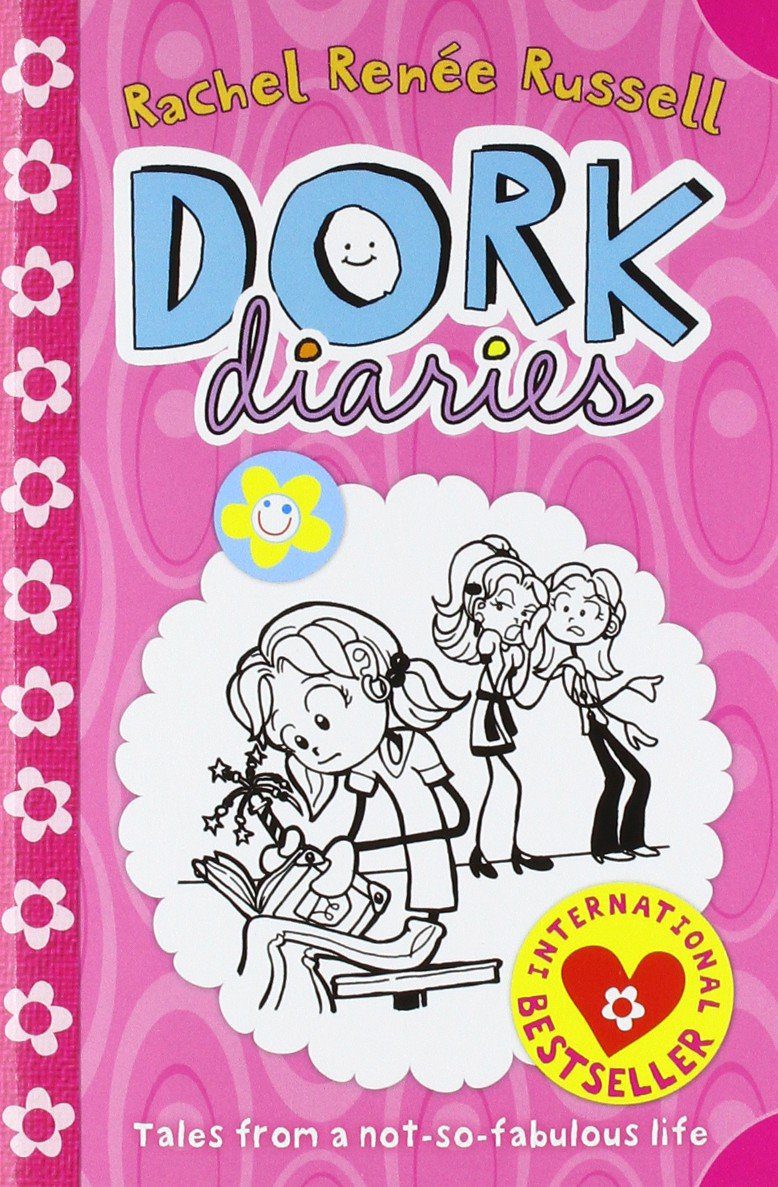 1. Tales from a Not-So-Fabulous Life
Nikki Maxwell is starting eighth grade at a new school and with her very first diary to pack full of hilarious stories and art.
She puts all of her innermost thoughts and feelings into her diary, including how traumatic it was transferring to her new private middle school, Westchester Country Day. A lot of the CCP (Cool, Cute, & Popular) kids were incredibly snobby and made Nikki's life miserable, especially MacKenzie Hollister.
With her new locker right next to MacKenzie's…Nikki is in for a very, very long school year.
---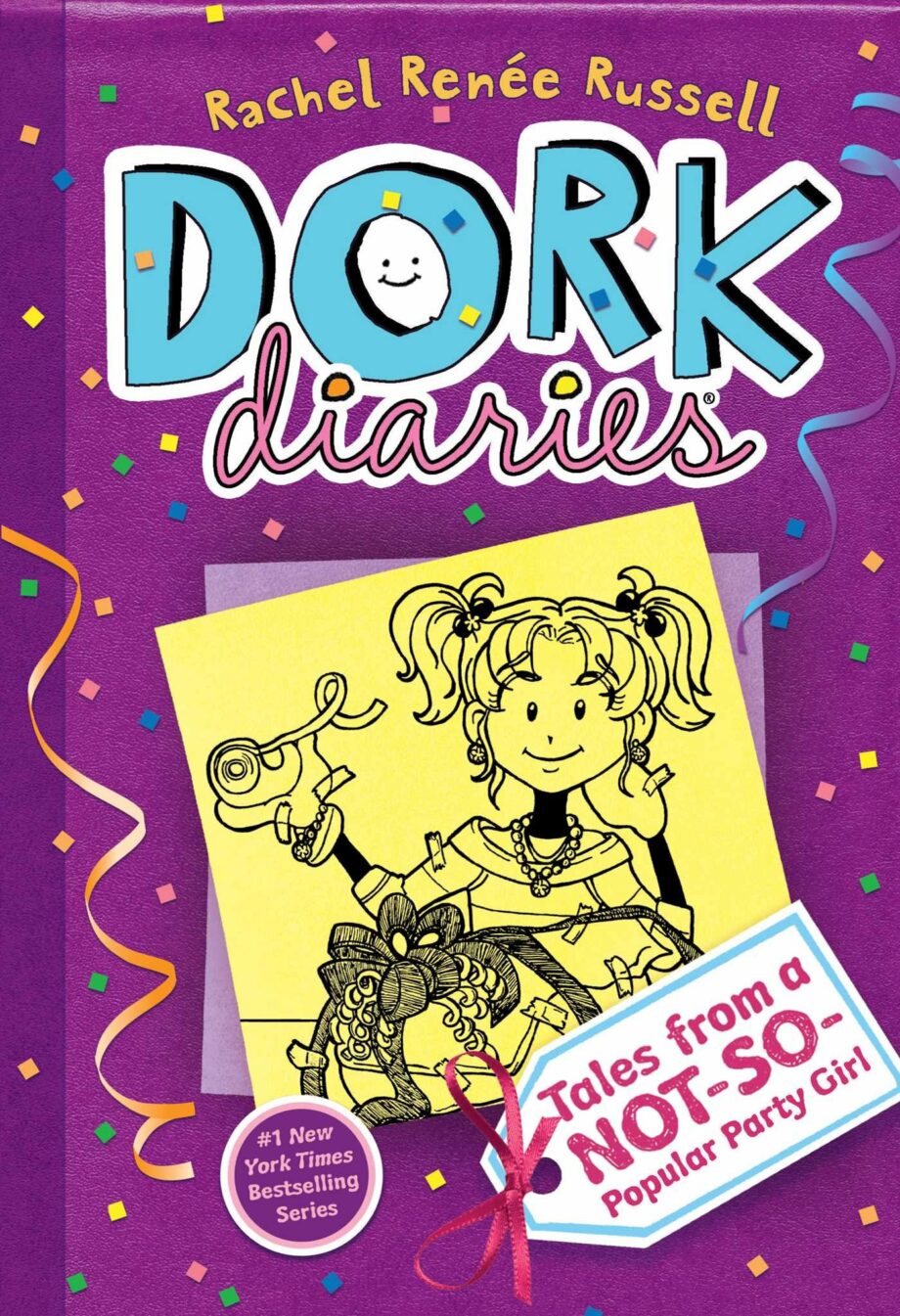 2. Tales from a Not-So-Popular Party Girl
Recipe for disaster: Four parties. Add two friends and one crush. Divide by one mean girl out to ruin Nikki Maxwell. Mix well, cover your eyes, and cringe.
Just as life is finally going well for Nikki, disaster strikes. She has adjusted to her new school and is spending loads of time with her new BFFs Chloe and Zoey. Her crush, Brandon, even asked Nikki to be his lab partner — a seriously awesome development.
However, that's when Nikki overhears MacKenzie bragging that Brandon is taking her to the Halloween dance. Upset, Nikki decides that she's instead going to be spending Halloween with her bratty, little sister Brianna at a kid's party.
Then she finds out MacKenzie was lying and Nikki's dream of going to the Halloween party with Brandon might become a reality. But can Nikki juggle attending two events at the exact same time and survive a wacky assortment of trials, tribulations, and disasters?
---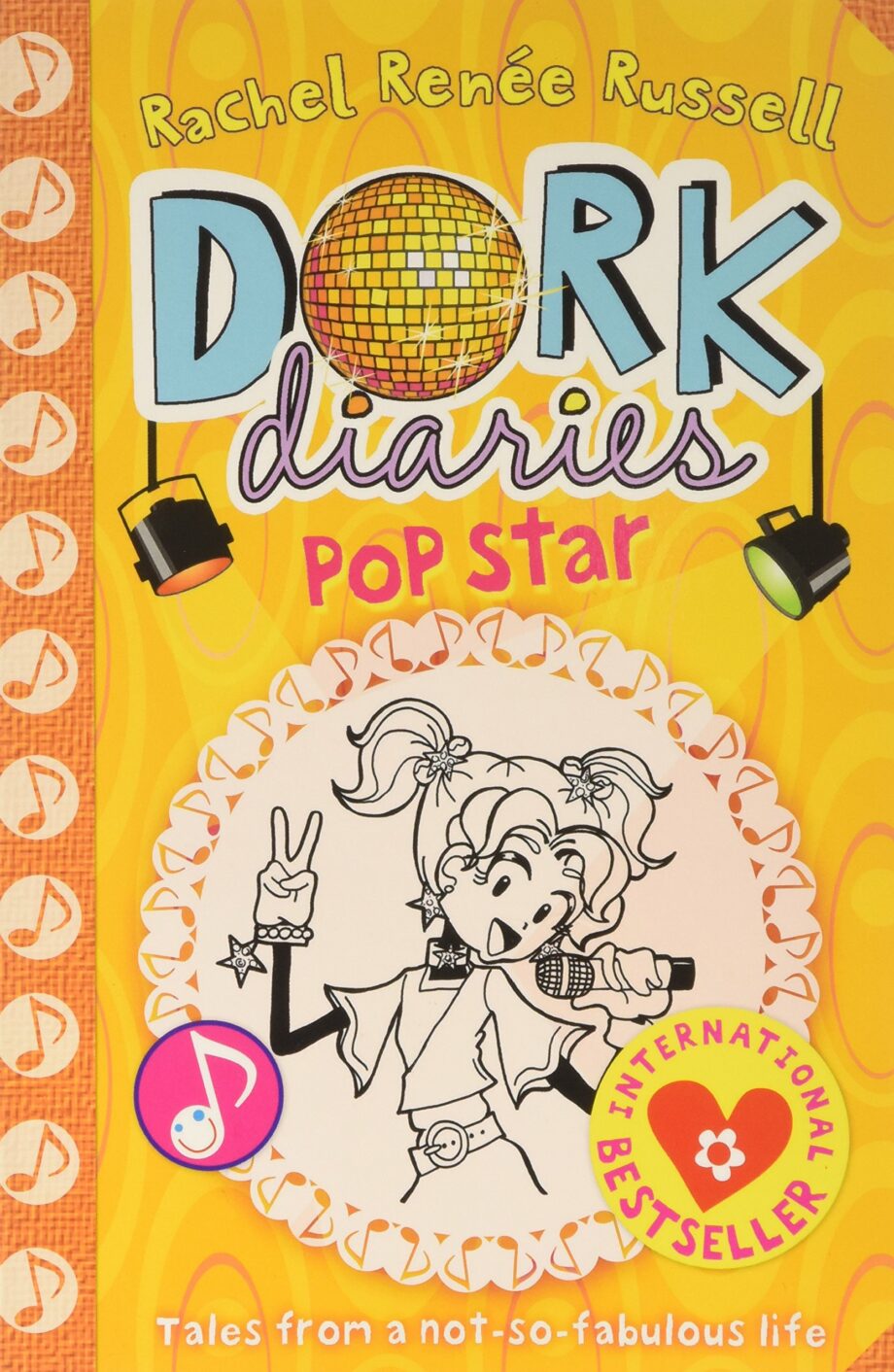 3. Tales from a Not-So-Talented Pop Star
Nikki Maxwell is starting to get used to life at her new school and keeping everyone from learning the truth — that she's there on scholarship in exchange for her Dad working as the school's exterminator. That's when a major talent competition is announced with a school scholarship offered as the top prize.
Nikki loves to sing and dance and now she gets to have tons of fun with her friends while competing for a chance to free her Dad from his obligation! And free herself from all that potential damage to her reputation…
---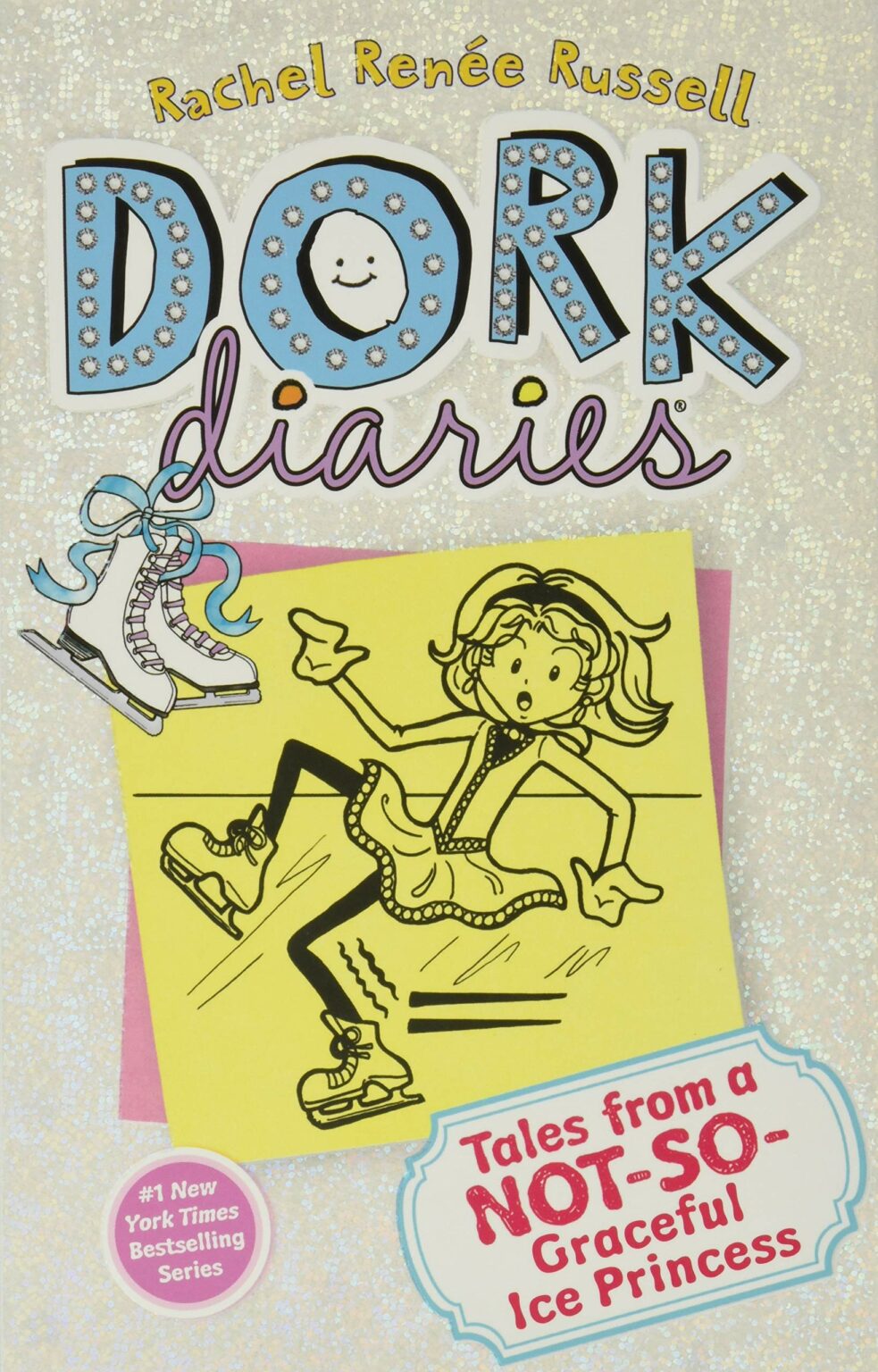 4. Tales from a Not-So-Graceful Ice Princess
It comes as no surprise to Nikki Maxwell that her crush volunteers at the local animal shelter. He is such a sweet guy that of course he wants to help adorable puppies.
Then Brandon tells Nikki that the shelter is in danger of closing, which she cannot let happen. Especially after she learns a shocking secret about Brandon that makes keeping the shelter open more important than ever.
So, Nikki enters an ice-skating competition with her friends Chloe and Zoey to help raise money. But then MacKenzie has to stick her nose in and cause trouble so that she can be the one to swoop in and save the day.
There's no way Nikki is going to let that happen. She'll just have to come up with some extra creative ideas.
---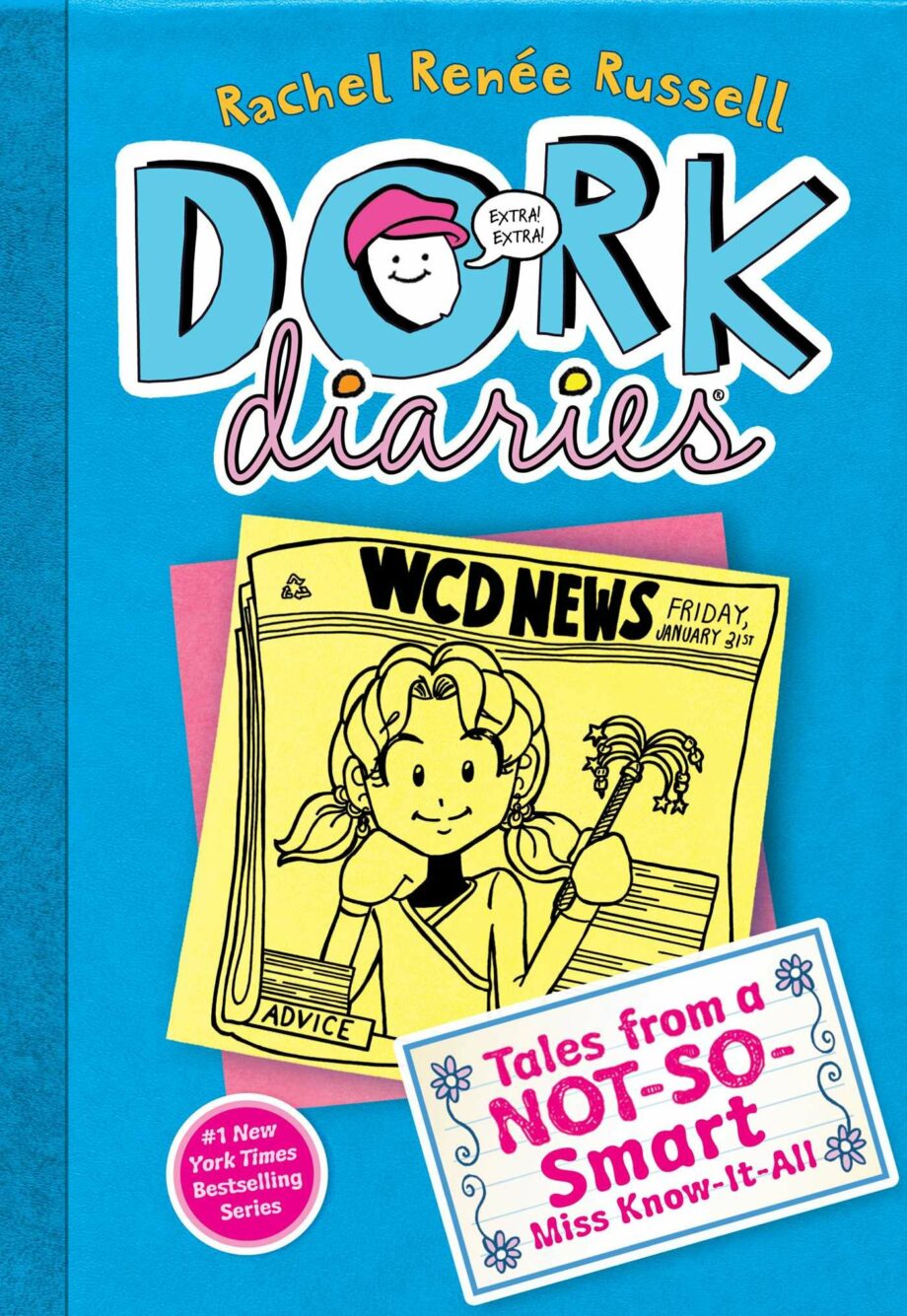 5. Tales from a Not-So-Smart Miss Know-It-All
Nikki Maxwell develops a sudden interest in student journalism that may or may not (okay, definitely does) have to do with the fact that mean girl MacKenzie has started writing a gossip column. It might also have something to do with her crush Brandon that Nikki doesn't want MacKenzie writing about.
So Nikki joins the school newspaper staff — and ends up as an advice columnist!
It's fun at first, answering other kids' letters. But when Miss Know-It-All's inbox is suddenly overflowing with pleas for guidance, Nikki feels in need of some help herself! Luckily she has her BFFs, Chloe and Zoey, on her side and at her keyboard.
---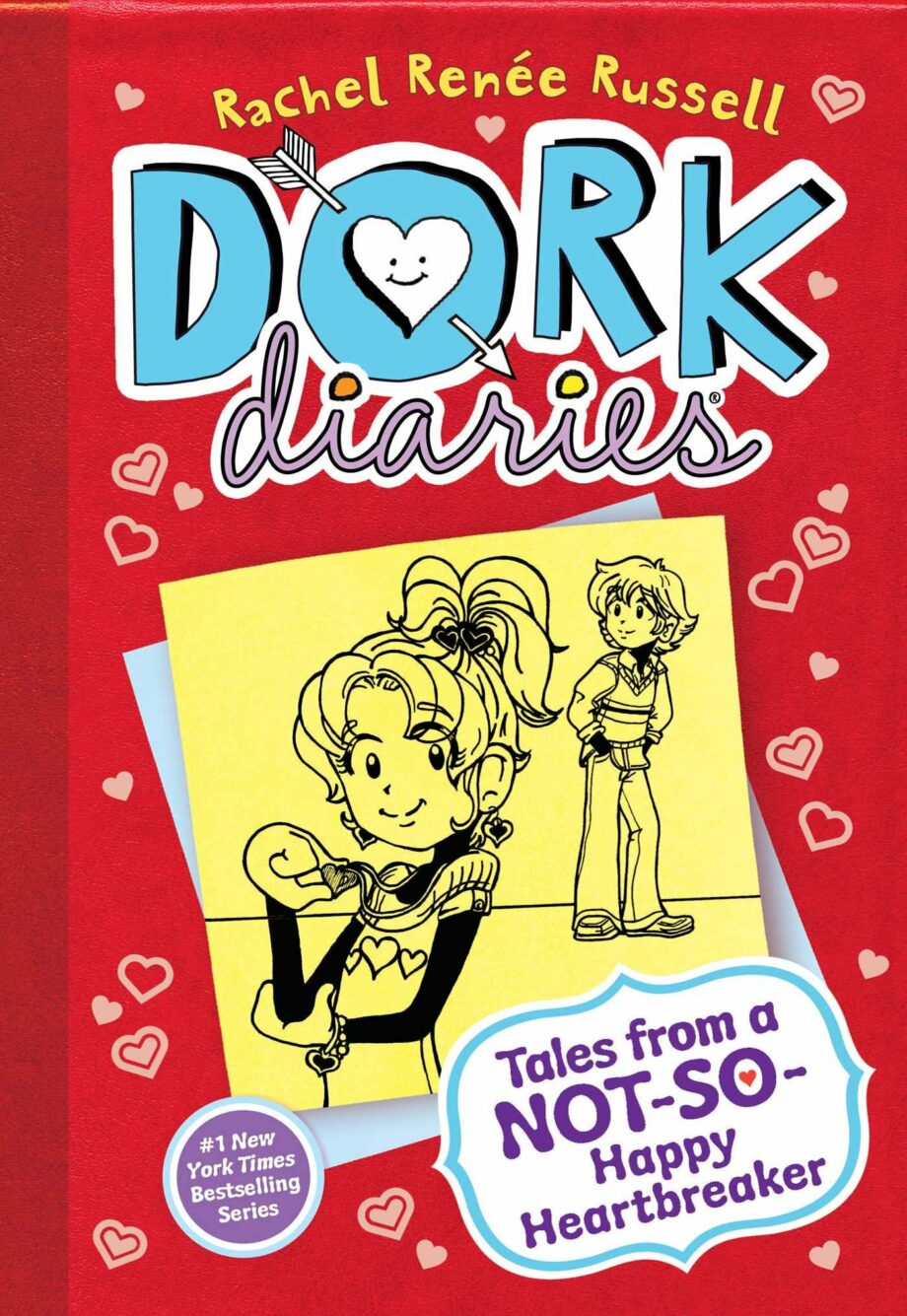 6. Tales from a Not-So-Happy Heartbreaker
The biggest dance of the year is coming up and Nikki is hoping her crush Brandon wants to be her date.
But time is running out. What if he doesn't say yes? What if he's waiting for MacKenzie to ask him instead?
It's time for Nikki, Chloe, and Zoey to tackle the topic of love, Dork Diaries style.
---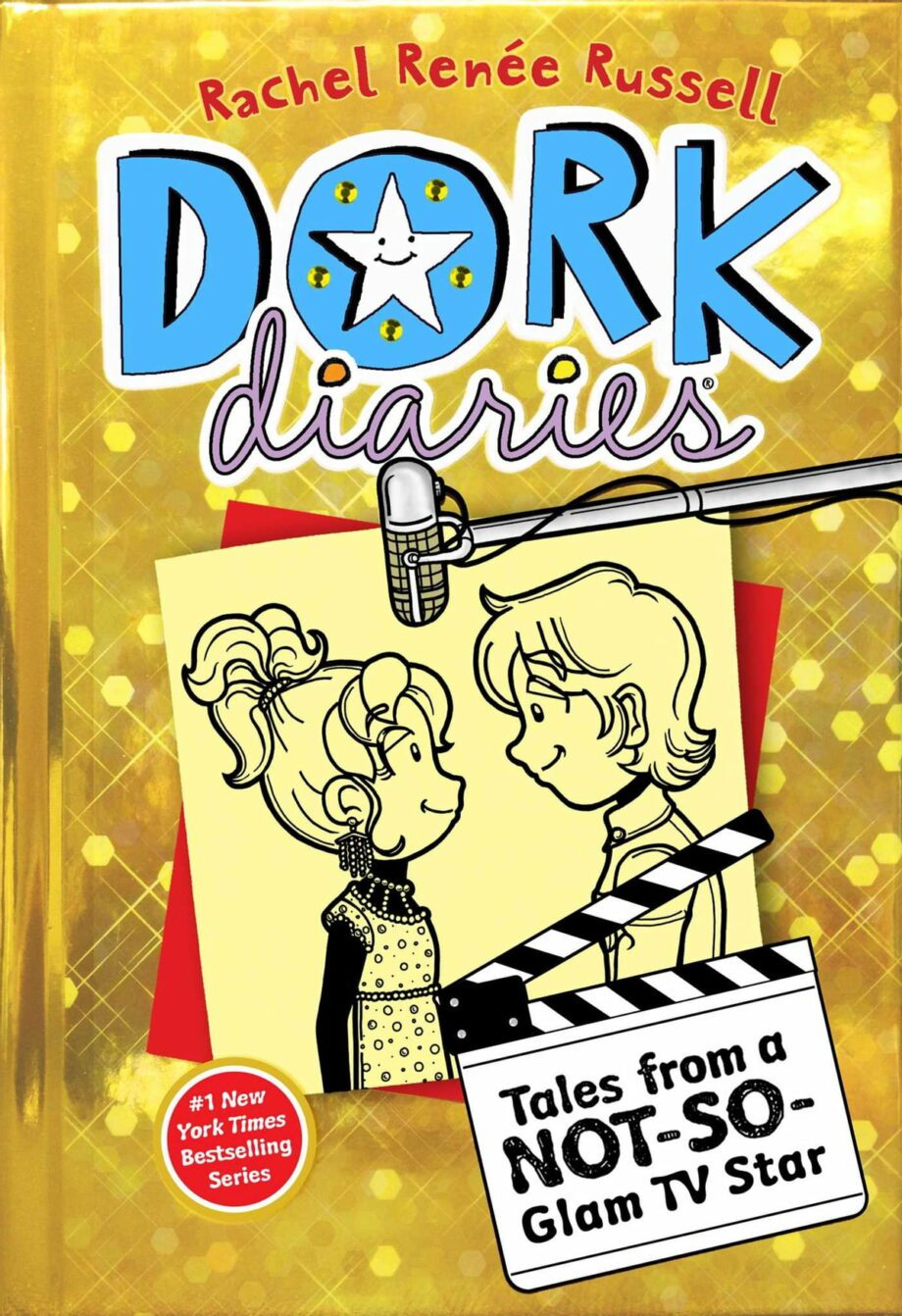 7. Tales from a Not-So-Glam TV Star
Everyone wants to know what's happening between Nikki and Brandon, especially what did — or didn't — happen with their first kiss.
But there is a lot happening at the moment. A reality TV crew is following Nikki and her friends around as they record a hit song together. Plus, there are voice lessons, dance practice, and Nikki's little sister Brianna's latest wacky hijinks, which never end.
Nikki is hoping that all of this excitement won't cause any new problems for her and Brandon.
---
8. Tales from a Not-So-Happily Ever After
After a bump on the head in gym class on April Fool's Day, Nikki has a wild dream in which she, her BFFs Chloe and Zoey, her crush Brandon, and mean girl MacKenzie all end up playing the roles of some familiar classic fairy tale characters.
Of course, the stories don't go quite as expected — because they each have a very special Dork Diaries spin!
---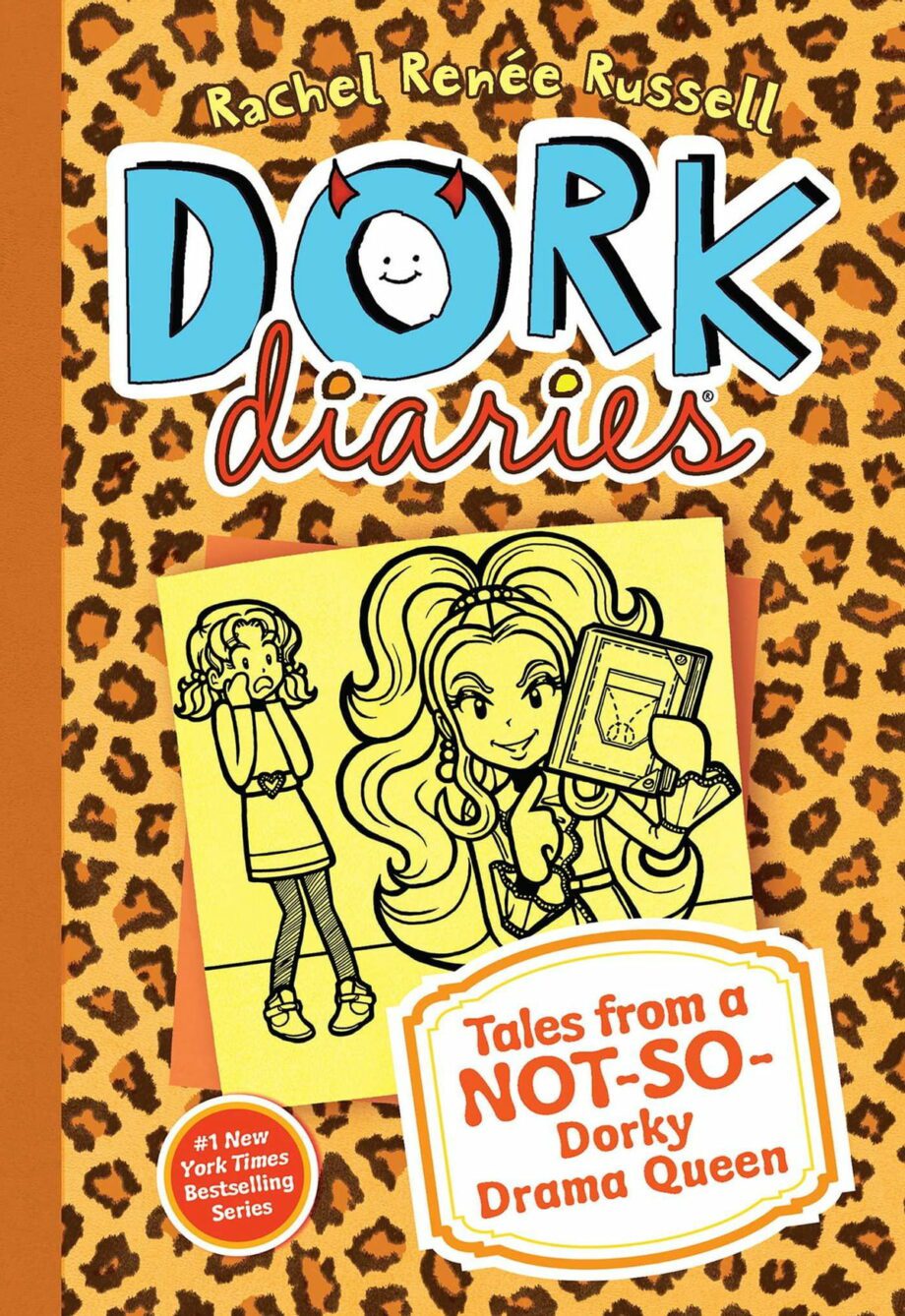 9. Tales from a Not-So-Dorky Drama Queen
A certain member of the CCP girls that Dork fans know all about has gotten her hands on Nikki's diary and has decided to share some thoughts of her own…
Find out what happens when Nikki's worst nightmare becomes a reality. Welcome to MacKenzie's world!
---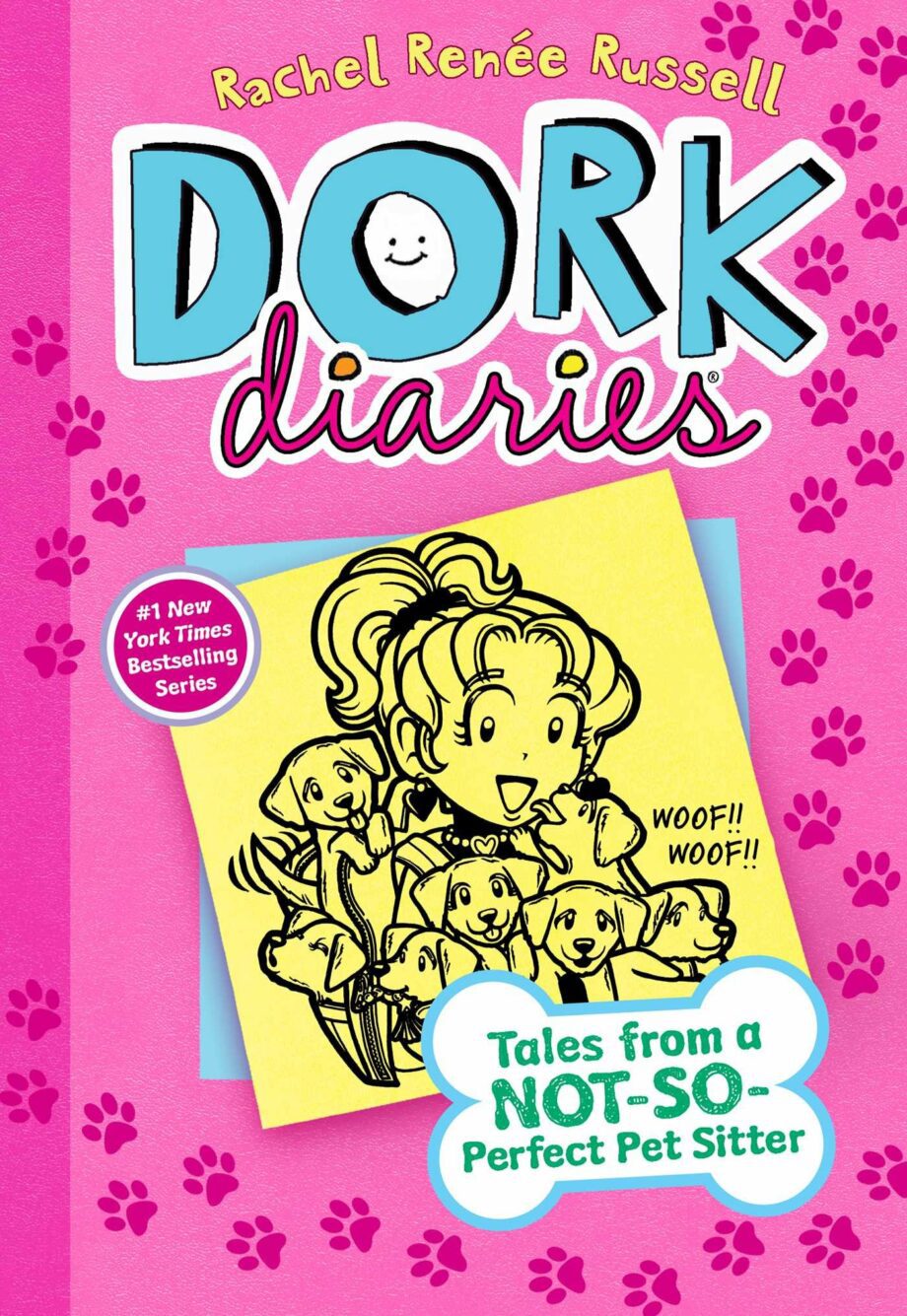 10. Tales from a Not-So-Perfect Pet Sitter
Nikki has to hide seven a-dork-able puppies from two parents, one nosy little sister, an entire middle school, and…one mean girl out for revenge, MacKenzie Hollister.
If anyone can do it, it's Nikki…but not without some hilarious challenges along the way!
---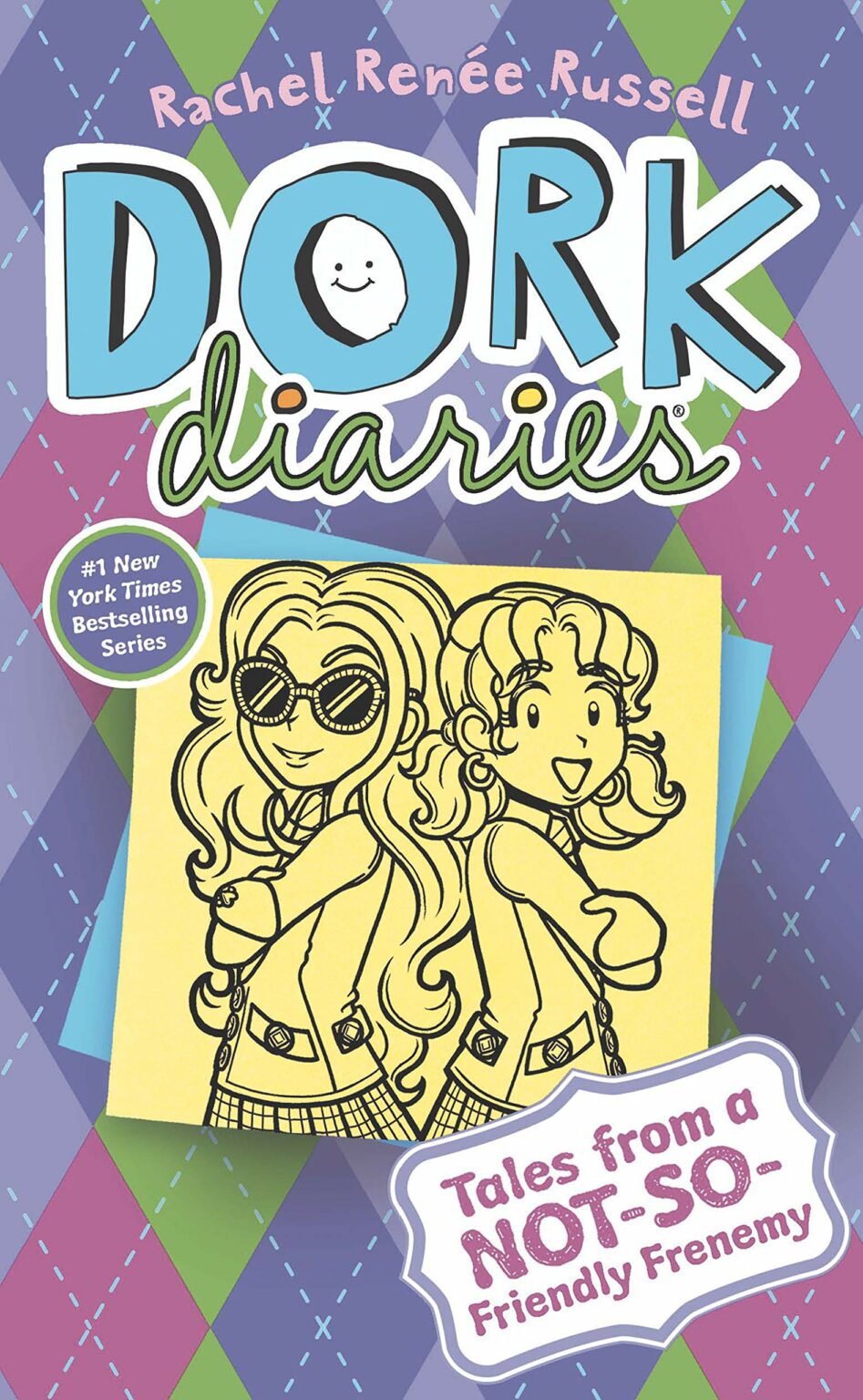 11. Tales from a Not-So-Friendly Frenemy
Nikki Maxwell has the worst luck. Of all the schools she could have been assigned to for the student exchange week program, she's stuck at North Hampton Hills, her arch-nemesis MacKenzie Hollister's new school. Even worse, there might just be someone at NHH who can out-MacKenzie MacKenzie!
At least Nikki can write about every moment of drama in her diary, so readers won't miss a moment of it.
Can the queen of dorks survive a week at the head CCP's new school, or will it be a dorky disaster?
---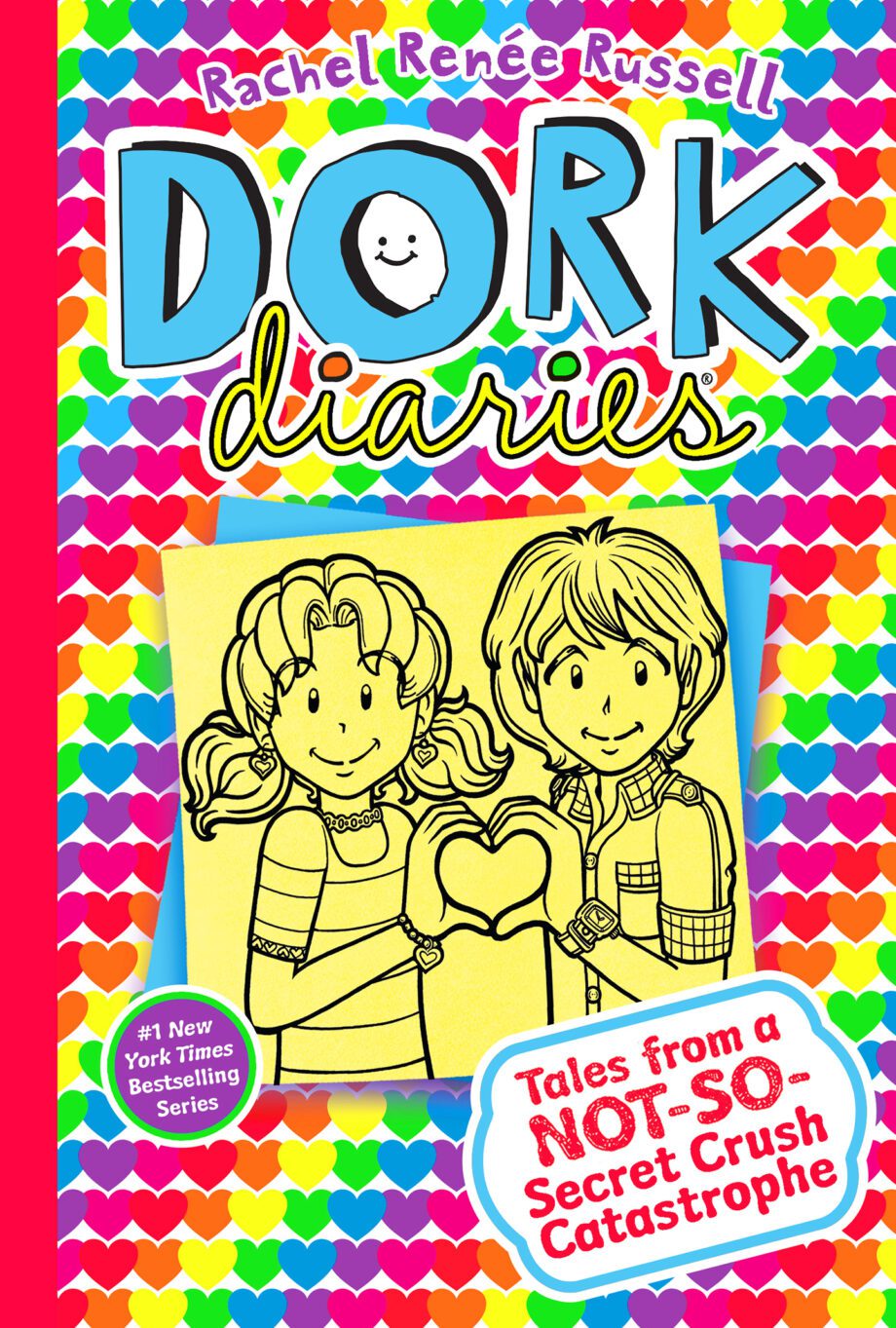 12. Tales from a Not-So-Secret Crush Catastrophe
The drama continues as Nikki tries to figure out how she's going to spend her summer. Things get even more complicated when she starts to hang out with a cute guy who's a visiting student.
Will this new friendship ruin her relationship with her BFFs, Chloe and Zoey, and her crush, Brandon?!
---
13. Tales from a Not-So-Happy Birthday
Nikki and her BFF's Chloe and Zoey are planning a birthday party of epic proportions! There's just one problem — Nikki's mom says no way to the budget they need to make it happen.
Nikki's ready to call the whole thing off, but some surprising twists might take that decision out of her hands, and help comes from the person Nikki would least expect.
One way or another, this will be a birthday that Nikki will never forget!
---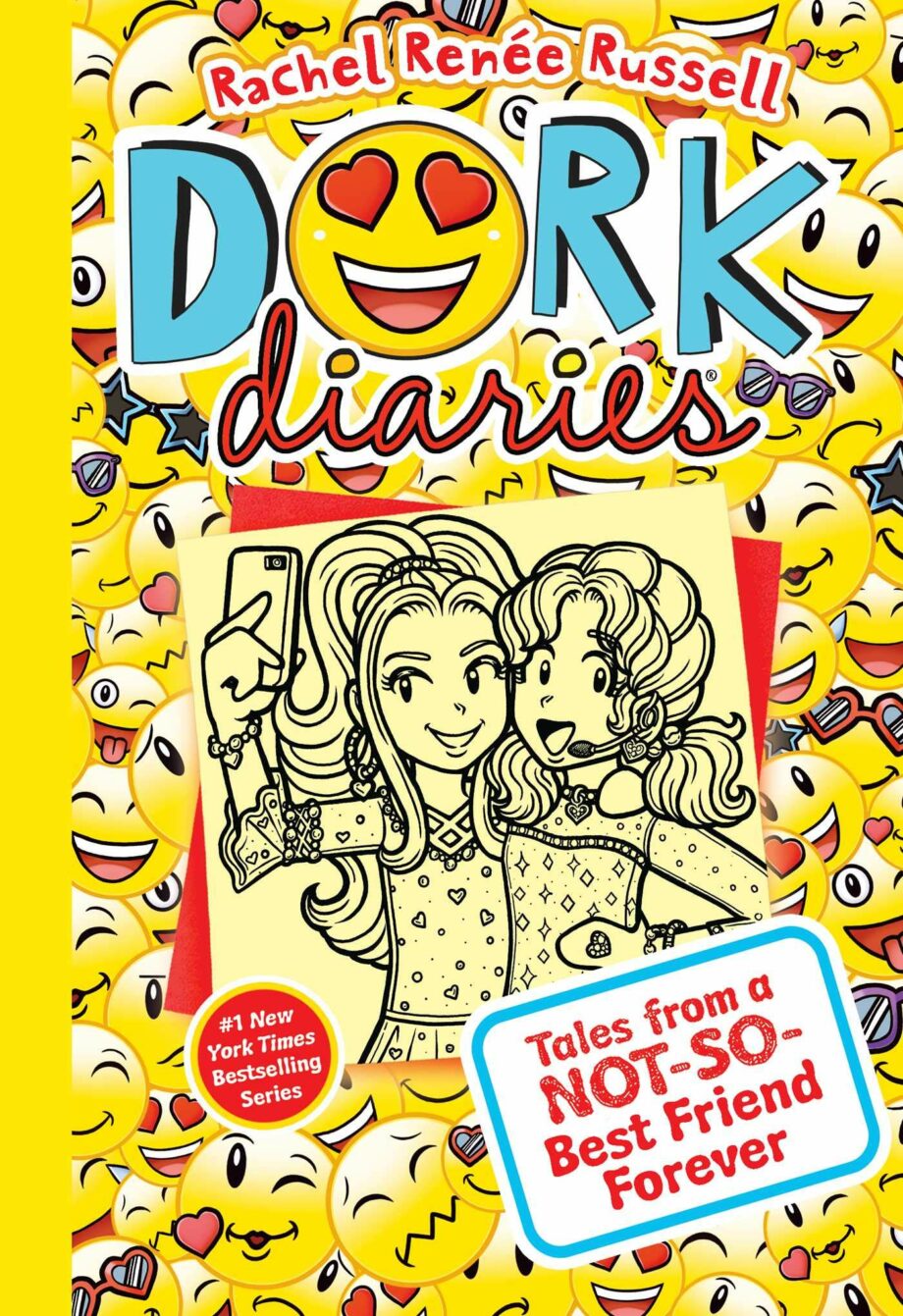 14. Tales from a Not-So-Best Friend Forever
Nikki and her bandmates are looking forward to an awesome summer on tour as the opening act for the world-famous Bad Boyz!
Nikki is a little worried when her frenemy, MacKenzie Hollister, weasels her way into a social media intern position with the tour. But she has a total meltdown when she learns that MacKenzie is her new roommate!
Will Nikki survive her dream tour as it quickly goes from awesome to awful?!
---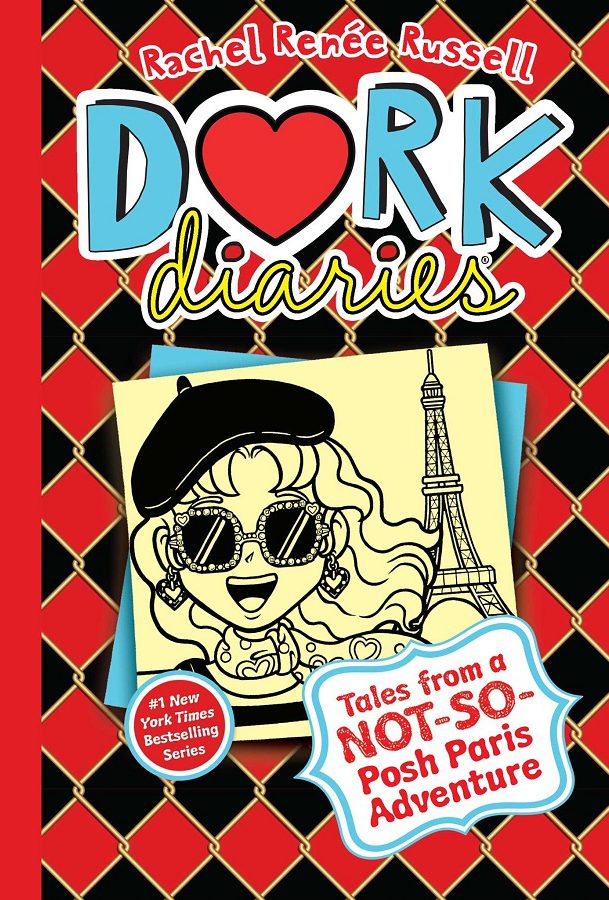 15. Tales from a Not-So-Posh Paris Adventure
Will Nikki finally make it to Paris?! Or will she and her BFFs plan a Paris-themed fundraiser to help her crush, Brandon, raise money for the Fuzzy Friends Animal Shelter?!
Again, it is unclear when the fifteenth Dork Diaries book will be published.
---
Final thoughts on Dork Diaries books in order
Reading the Dork Diaries books in order is the perfect reading material for younger readers. Russell conveys all the trials and tribulations of young adolescence and middle school through her books, which is why these bestselling books are so popular.
Looking for more books in order?
Check out this list of the Diary of Wimpy Kid books in order.