Alex Michaelides broke onto the literary scene seemingly overnight and dominated bestseller charts. But the grueling work behind the two popular Alex Michaelides books had been percolating since he was a young child and first discovered Agatha Christie. He credits the Queen of Crime as an inspiration for his writing.
Michaelides evokes Christie's isolated, closed-door murders with the setting of his own novels. First a psychiatric hospital and then the exclusive campus of Cambridge University.
His upcoming novel will take this inspiration to the next level with a private island, a setting that Christie used to incredible success with And Then There Were None. That was actually the first Christie book Michaelides ever read.
But another major influence in his writing is Michaelides's upbringing in Cyprus. Greek culture and mythology colors his writing and helps create timeless, nuanced psychological thrillers for the modern day.
About Alex Michaelides
Before his record-breaking success with his debut novel, The Silent Patient, Michaelides had tried over and over again to make it in Hollywood as a screenwriter. The success of The Silent Patient, which has sold more than 6.5 million copies worldwide, was a full-circle moment for Michaelides. Suddenly, producers he had been desperate to meet were calling him up for the film rights.
But regarding his time as a screenwriter, Michaelides said it felt like he couldn't fully communicate who he was. He is mercilessly honest about the three films he made, saying they went from bad to worse.
The moment when he knew he needed to pivot from making movies is when Michaelides had a conversation at a Los Angeles party with someone who had seen one of his films. The party-goer expressed surprise that Michaelides was so interesting when his film was decidedly not.
Michaelides says it was at that moment he realized he needed to give up writing films and finally write the novel he had been procrastinating for 25 years.
Michaelides cites Agatha Christie as his inspiration for The Silent Patient. He grew up in Nicosia, Cyprus in a house full of books. His mother encouraged him to read classics like Charles Dickens and Henry James, but it was on his older sister's bookshelf that he found copies of Agatha Christie's books and so started his obsession.
He says Agatha Christie made him into a reader, and a writer.
When he was writing the first draft of The Silent Patient, he quit drinking and meditated three times a day in order to stay stuck in the plot. It was four years later that Michaelides sold the publishing rights to the book. The Maidens came just a few years later in 2021.
Alex Michaelides Books
If you are only just discovering Alex Michaelides, it is simple and straight-forward to catch up on his bibliography. He has published two novels, with a third book slated for publication in January 2024.
Each book is a standalone thriller, so you can read the Alex Michaelides books in whichever order without worrying about spoilers. However, if you have the opportunity, it is always a good idea to begin with an author's debut novel.
The two books, while standalones, take place in the same world with overlapping timelines. Michaelides even included a few Easter eggs for Silent Patient fans in The Maidens, so this is the recommended reading order.
This is also the way that the majority of fans first read his books, and with this reading order you can see the subtle growth and evolution of Michaelides as an author. The Maidens features many of the same themes and tropes as The Silent Patient, but with a twist to keep things fresh. Michaelides says that his intent with The Maidens was to create a twist that was more emotional than his debut.
The Silent Patient (2019)
The Maidens (2021)
The Fury (Expected: January 16, 2024)
What do we know about Alex Michaelides's next book?
In March 2023, Alex Michaelides finally revealed more about his highly anticipated next novel in an Instagram post and through his newsletter. The novel, for which a title has not yet been announced, is scheduled for publication on January 16, 2024. Like his two previous books, the publisher will be Celadon Books, an imprint of Macmillan Publishers.
The new novel will pull from Michaelides's upbringing and heritage with its setting on a Greek island. As previously mentioned, it will also feature Christie's influence since it is a private island that is the location of the murder. It will follow a reclusive ex-movie star and six friends, adding drama and intrigue to a classic murder mystery trope.
When Will We See His Books on Screen?
The adaptation rights for both Alex Michaelides books have been acquired by production companies. But adaptations, both film and TV, often take a long time with no guarantee.
The rights to The Silent Patient were acquired back in 2019, but news since the announcement has been silent. It was Megan Ellison's Annapurna Pictures and Brad Pitt's Plan B which acquired the rights with plans for a movie, but Pitt has since sold a major stake in his production company.
More recently, the rights to The Maidens were acquired by Miramax and Stone Village. The announcement for a television series came before the book had even reached bookstore shelves. Morwenna Banks will be writing the adaptation.
A Summary of the Alex Michaelides Books
Both of Alex Michaelides's novels feature an isolated, contemporary setting that is offset by a gothic tone. Find out a little bit more about these novels with the summaries below.
---
1. The Silent Patient
Alicia Berenson and her husband Gabriel appear to be perfect. She is a famous painter and he is an in-demand fashion photographer.
But one night after he arrives home late from a photoshoot, Alicia shoots her husband in the face five times. She never speaks another word.
With her silence her notoriety climbs. The price of her art skyrockets and the domestic tragedy of her life captures the public imagination. This includes the attention of Theo Faber, a criminal psychotherapist.
Theo has long waited for the opportunity to work with Alicia, who has been sequestered from the tabloids in a secure forensic unit in North London. But his determination to get her to talk and unravel the mystery of why she shot her husband takes him down a twisting path into his own motivations. It is a search for the truth that threatens to consume him.
---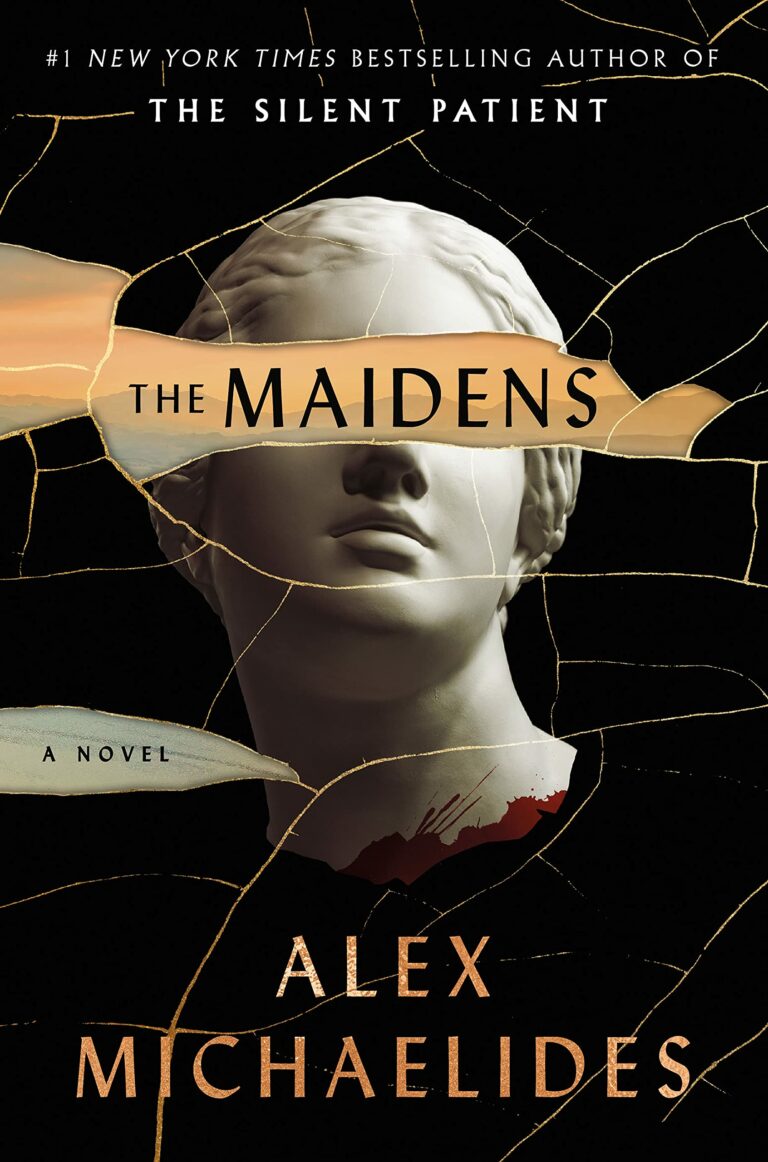 2. The Maidens
Edward Fosca is a murderer. Of this Mariana is certain. But Fosca is untouchable.
A handsome and charismatic Greek Tragedy professor at Cambridge University, everyone adores Fosca. Especially the members of a secret society of female students known as The Maidens.
Mariana Andros is a brilliant but troubled group therapist who becomes fixated on The Maidens when one member, a friend of Mariana's niece Zoe, is found murdered in Cambridge.
Mariana, who was once herself a student at the university, quickly suspects that behind the idyllic beauty of the spires and turrets, and beneath the ancient traditions, lies something sinister. And she becomes convinced that, despite his alibi, Edward Fosca is guilty of the murder.
But why would the professor target one of his students? And why does he keep returning to the rites of Persephone, the maiden, and her journey to the underworld?
---
Final thoughts
Following the announcement of a third book with an early 2024 release, now is the best time to read the first two Alex Michaelides books. His first two novels will feature the gothic tone and contemporary setting he has become known for. The Silent Patient and The Maidens are both reminiscent of classic mysteries with an isolated setting and have a cutting psychological edge.
More Psychological Thriller Resources