The Kurt Vonnegut books have become part of many high school English curriculums. For that reason, one or two Vonnegut titles may immediately come to mind when you think of his books, but he wrote so much more throughout his lifetime.
Below you will find everything that Vonnegut wrote during his career from novels, nonfiction books, short stories, and more. No matter the length of the piece Vonnegut wrote, he still imbues his distinct voice and satirical style.
Who is Kurt Vonnegut?
A literary idol, Kurt Vonnegut was born in 1922 in Indianapolis, Indiana. He briefly attended Cornell University before dropping out to enlist in the U.S. Army during the Second World War. As with many other veterans, Vonnegut's wartime experience was a lens through which the rest of his life was filtered.
That's because he was captured as a prisoner of war and witnessed the firebombing of Dresden, Germany. The only reason he survived the bombing is because his work placement was underground. However, he was not able to escape the horrific destruction and had to dispose of the corpses of the victims throughout the city.
This experience is fictionalized in Slaughterhouse-Five with the main character Billy Pilgrim experiencing much of the same reality as Vonnegut endured.
As one might expect from someone who was a prisoner of war, Vonnegut had a strong antiwar stance throughout his writing and this connected to the masses during the Vietnam War with the rise of antiwar sentiment.
In addition to this theme, Vonnegut also tackled convoluted subject matter like the purpose of human existence with a wry sense of humor. He has a distinct voice that some love while others criticize. Phrases like "so it goes" and familiar characters reappear throughout his bibliography.
Most of his writing is also a blend of fiction and autobiography. Vonnegut defied genres with his writing borrowing elements of science fiction with authoritarianism themes as well as a touch of the dehumanization of man by technology. Amidst the despair, meaninglessness, and madness of the world, kindness was the only possible redemption Vonnegut believed in.
Kurt Vonnegut Books
Standalone Books
Our list of the Kurt Vonnegut books begins with his standalones, which are some of his most popular works.
Of course, since these are standalone titles, you can read them in any order. However, something that Vonnegut is well-known for is the repetition of themes and characters. In fact, he received criticism for doing this.
But that means there are many connecting threads throughout these standalone books. In addition to being about to spot the similar themes and shared characters, like Kilgore Trout, reading the Kurt Vonnegut books in order of original publication will also portray how Vonnegut's opinions and writing changed throughout his life, and how they stayed the same.
Delta Fiction Books
Kurt Vonnegut only wrote two novels which are directly linked under one series. These two Kurt Vonnegut books are widely separated in terms of subject matter and place; however, the values that can be found in each novel are closed related and intrinsic to one another.
Galápagos (1985)
Bluebeard (1987)
Short Stories/Novellas
The next category of Kurt Vonnegut's writing are his short stories and novellas. He wrote many throughout his life; however, most of the titles below were published posthumously.
Short Story Collections
If you enjoy shorter reads and are intrigued by the above collection of Vonnegut short stories and novellas, then you will likely want to check out the short story collections under his name as well.
Play
Following the tremendous success of Slaughterhouse-Five in 1969, Kurt Vonnegut briefly swore off writing novels. Obviously that did not last long, but following that proclamation came this play.
Happy Birthday, Wanda June (1970)
Nonfiction Books
While most of Vonnegut's books feature some blend of nonfiction and fiction, he did write some works which are purely nonfiction. A handful of these were also published posthumously and the books cover a variety of topics.
Children's Book
Vonnegut also brought his unique perspective on life and the universe to a younger audience with Sun, Moon, Star. This children's book has to do with the Creator of the universe and features illustrations by Ivan Chermayeff.
Sun, Moon, Star (1980)
Autobiographies and Memoirs
During his lifetime Vonnegut published one autobiography in 1982. He also contributed to The Last Interview series by Melville House Publishing alongside other authors like Jorge Luis Borges, Ray Bradbury, James Baldwin, and more. The series collects the answers to thought-provoking questions in one "last interview."
Then, in 2020, his eldest daughter found hundreds of love letters her father wrote her mother. This is an intimate look into Vonnegut's poetic way of writing before he became a celebrated author.
Fates Worse Than Death (1982)
Anthologies
Finally, Kurt Vonnegut contributed to many, many anthologies throughout the years. Most of these have since gone of print, but you may be able to get your hands on a second-hand copy.
Connoisseur's Science Fiction (1964) (Out of Print)
ABC of Science Fiction (1968) (Out of Print)
Best SF Vol. 7 (1971) (Out of Print)
Masks (1971) (Out of Print)
Again, Dangerous Visions: Book 1 (1973) (Out of Print)
Autumn Light: Illuminations of Age (1978) (Out of Print)
The Golden Age of Science Fiction (1981) (Out of Print)
Space Odyssey (1983) (Out of Print)
A World of Fiction (1983) (Out of Print)
Great Science Fiction of the 20th Century (1987) (Out of Print)
The Ultimate Frankenstein (1991) (Out of Print)
First Fiction: An Anthology of the First Published Stories by Famous Writers (1994) (Out of Print)
Cybersex: Aliens, Neurosex and Cyborgasms (1996) (Out of Print)
The Flying Sorcerers (1997) (Out of Print)
Wizards of Odd (1997) (Out of Print)
The Playboy Book of Science Fiction (1998) (Out of Print)
Grave Predictions (2016)
A Summary of Kurt Vonnegut Books
Kurt Vonnegut wrote an impressive amount throughout his lifetime, despite swearing off writing novels at one point following the success of Slaughterhouse-Five. Below you will find a brief summary for each of his standalone books.
---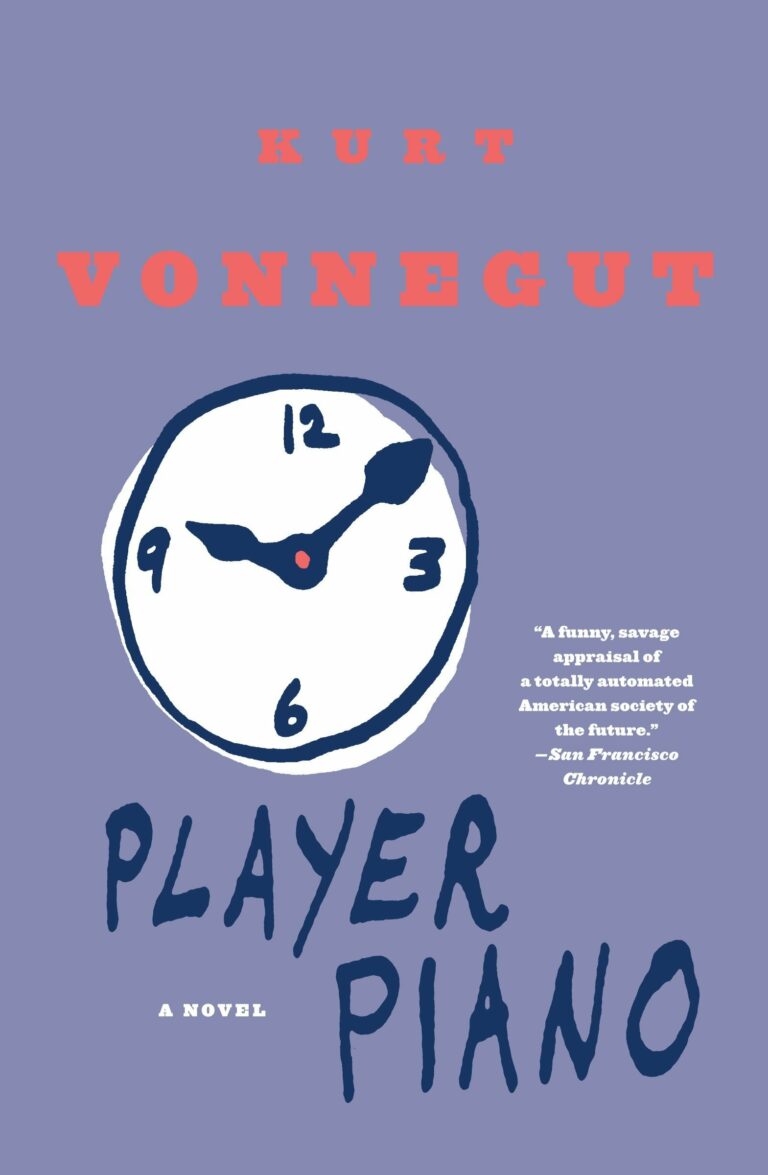 1. Player Piano
Kurt Vonnegut's first novel spins the chilling tale of engineer Paul Proteus, who must find a way to live in a world dominated by a supercomputer and run completely by machines. Paul's rebellion is vintage Vonnegut — wildly funny, deadly serious, and terrifyingly close to reality.
This book was also published under the title Utopia 14.
---
2. The Sirens of Titan
The Sirens of Titan is an outrageous romp through space, time, and morality. The richest, most depraved man on Earth, Malachi Constant, is offered a chance to take a space journey to distant worlds with a beautiful woman at his side. Of course, there's a catch to the invitation and a prophetic vision about the purpose of human life that only Vonnegut has the courage to tell.
---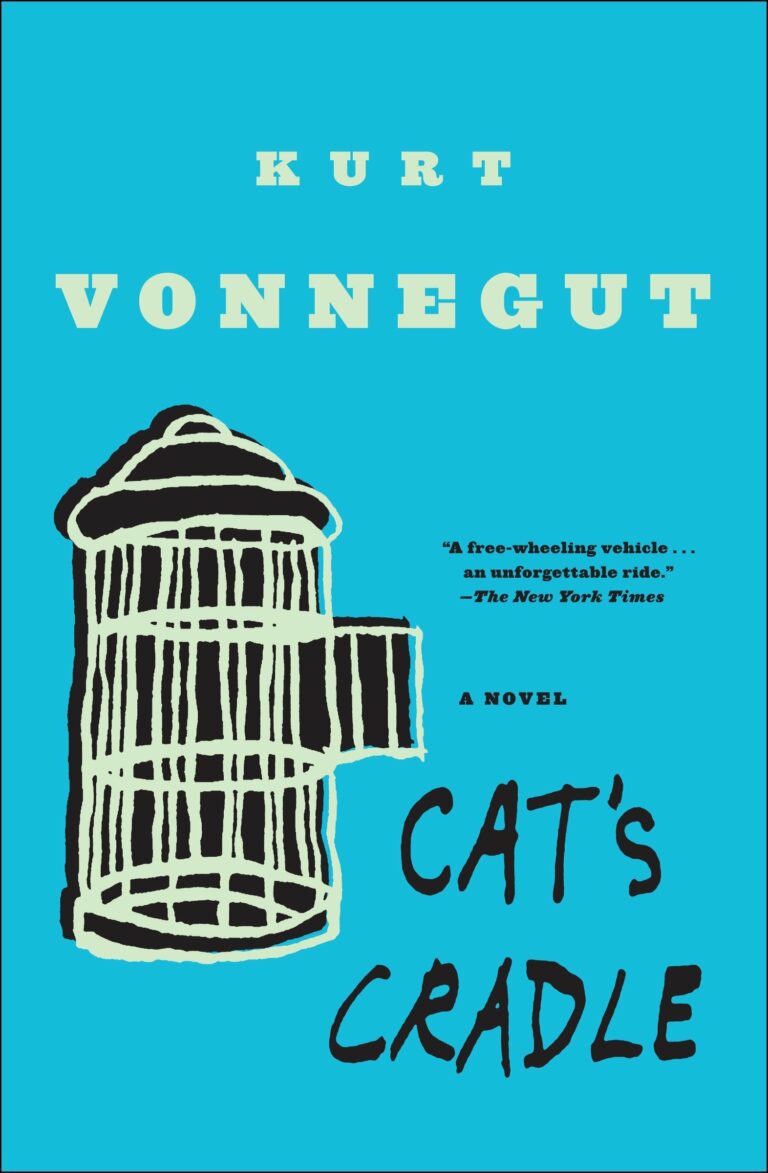 3. Cat's Cradle
Cat's Cradle is Vonnegut's satirical commentary on modern man and his madness. An apocalyptic tale of this planet's ultimate fate, it features a little person as the protagonist; a complete, original theology created by a calypso singer; and a vision of the future that is at once blackly fatalistic and hilariously funny.
---
4. Mother Night
Mother Night is a daring challenge to our moral sense. American Howard W. Campbell, Jr., a spy during World War II, is now on trial in Israel as a Nazi war criminal. But is he really guilty?
In this brilliant book rife with true gallows humor, Vonnegut turns black and white into a chilling shade of gray with a verdict that will haunt us all.
---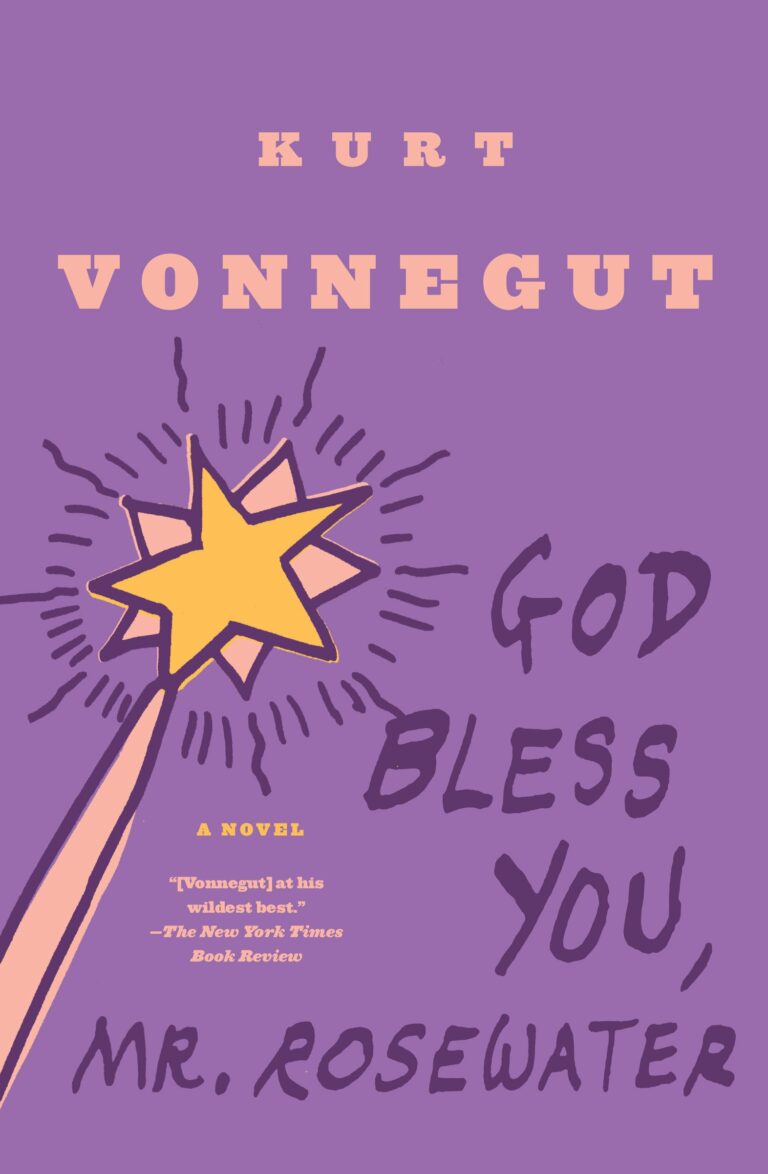 5. God Bless You, Mr. Rosewater
Eliot Rosewater — drunk, volunteer fireman, and President of the fabulously rich Rosewater Foundation — is about to attempt a noble experiment with human nature…with a little help from writer Kilgore Trout.
God Bless You, Mr. Rosewater is Kurt Vonnegut's funniest satire, an etched-in-acid portrayal of the greed, hypocrisy, and follies of the flesh we are all heir to.
---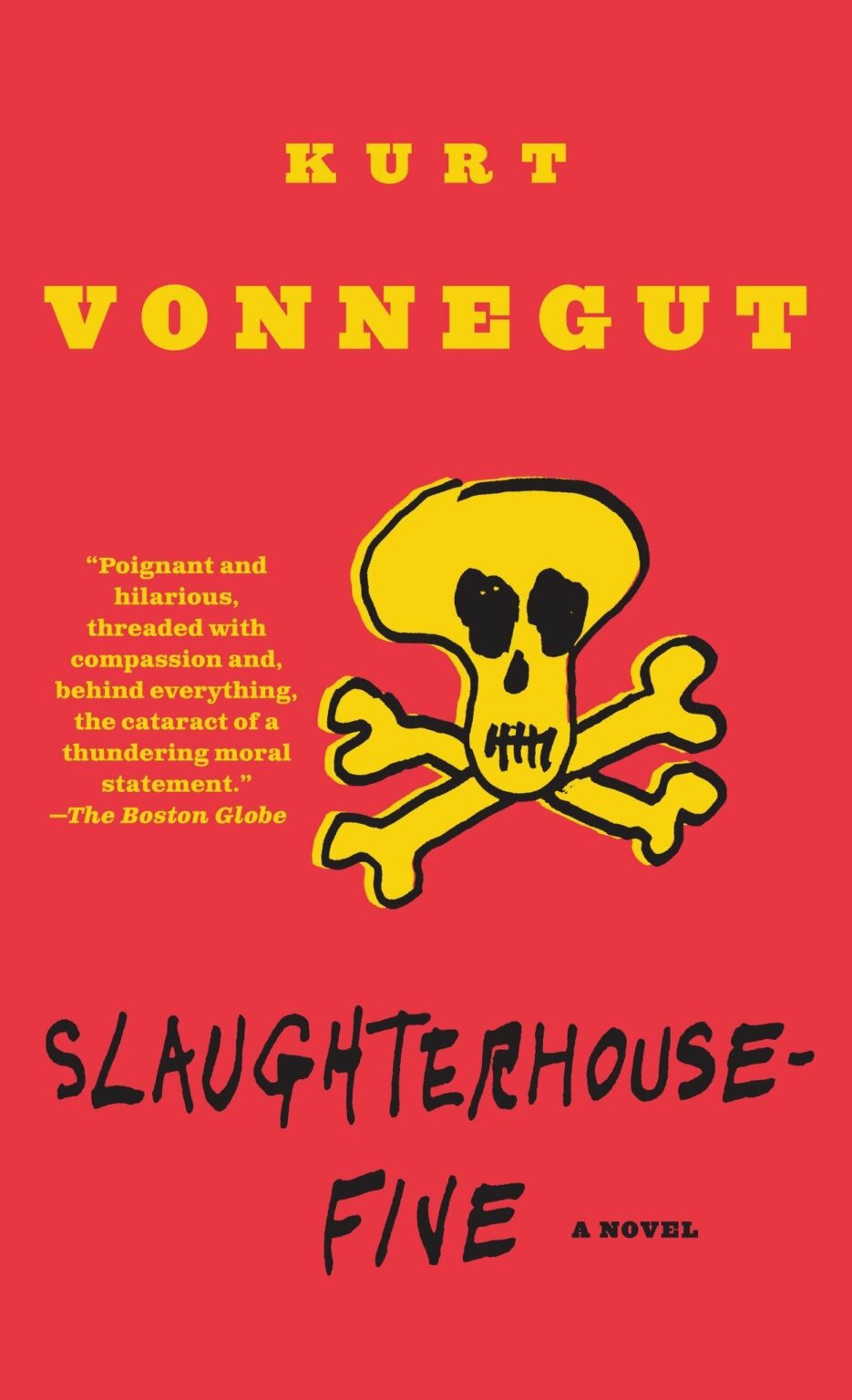 6. Slaughterhouse-Five
Slaughterhouse-Five is an American classic and also one of the world's great antiwar books. Centering on the infamous firebombing of Dresden, Billy Pilgrim's odyssey through time reflects the mythic journey of our own fractured lives as we search for meaning in what we fear most.
---
7. Between Time and Timbuktu
Young Stony Stevenson wins a jingle contest and, as his prize, is blasted off into the time-space warp. The country's first poet-astronaut thus experiences both past and future human history simultaneously. His observations on it consist mainly of dramatized selections from the author's works.
---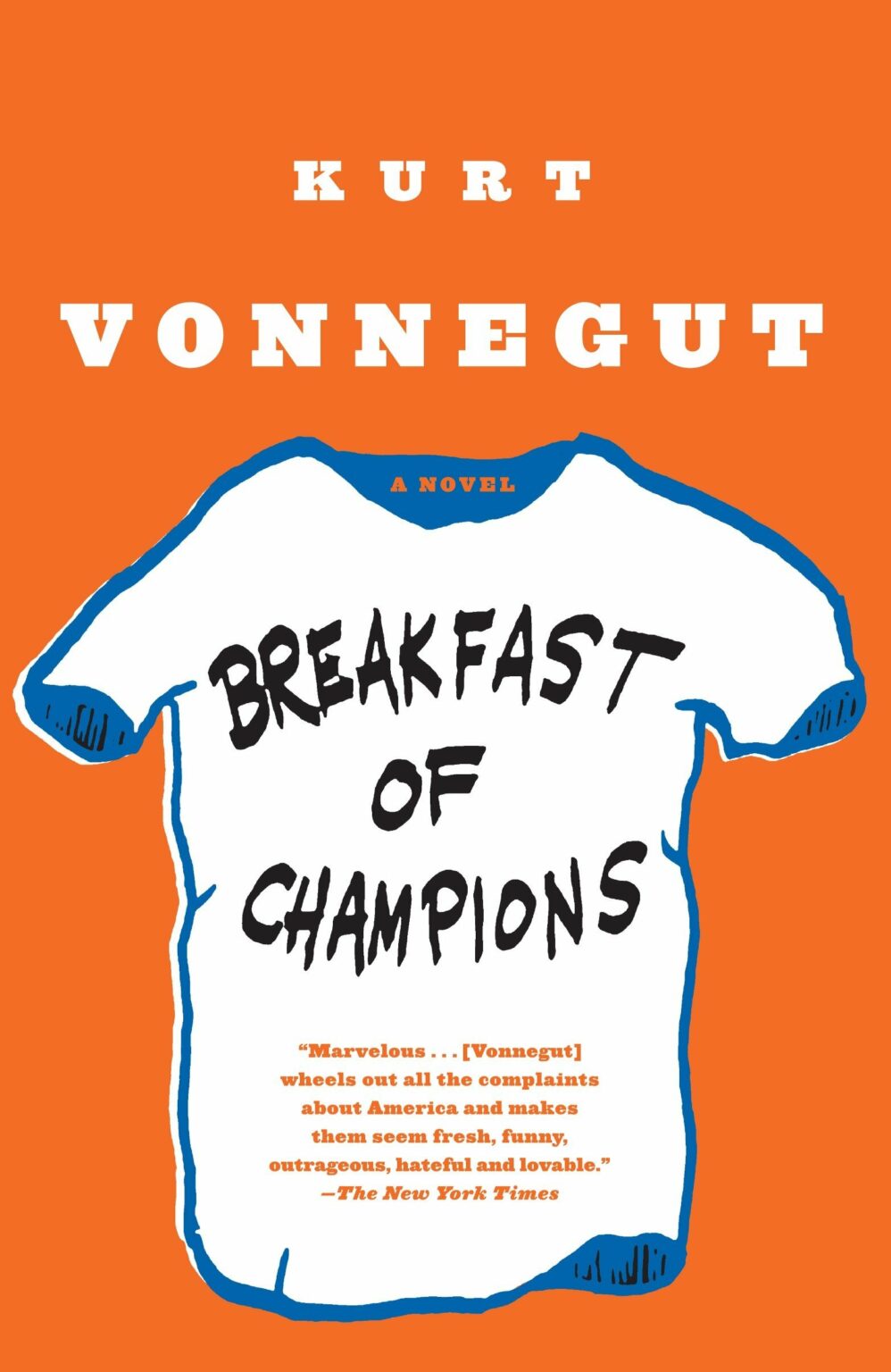 8. Breakfast of Champions
In Breakfast of Champions, one of Kurt Vonnegut's most beloved characters, the aging writer Kilgore Trout, finds to his horror that a Midwest car dealer is taking his fiction as truth. What follows is murderously funny satire, as Vonnegut looks at war, sex, racism, success, politics, and pollution in America and reminds us how to see the truth.
---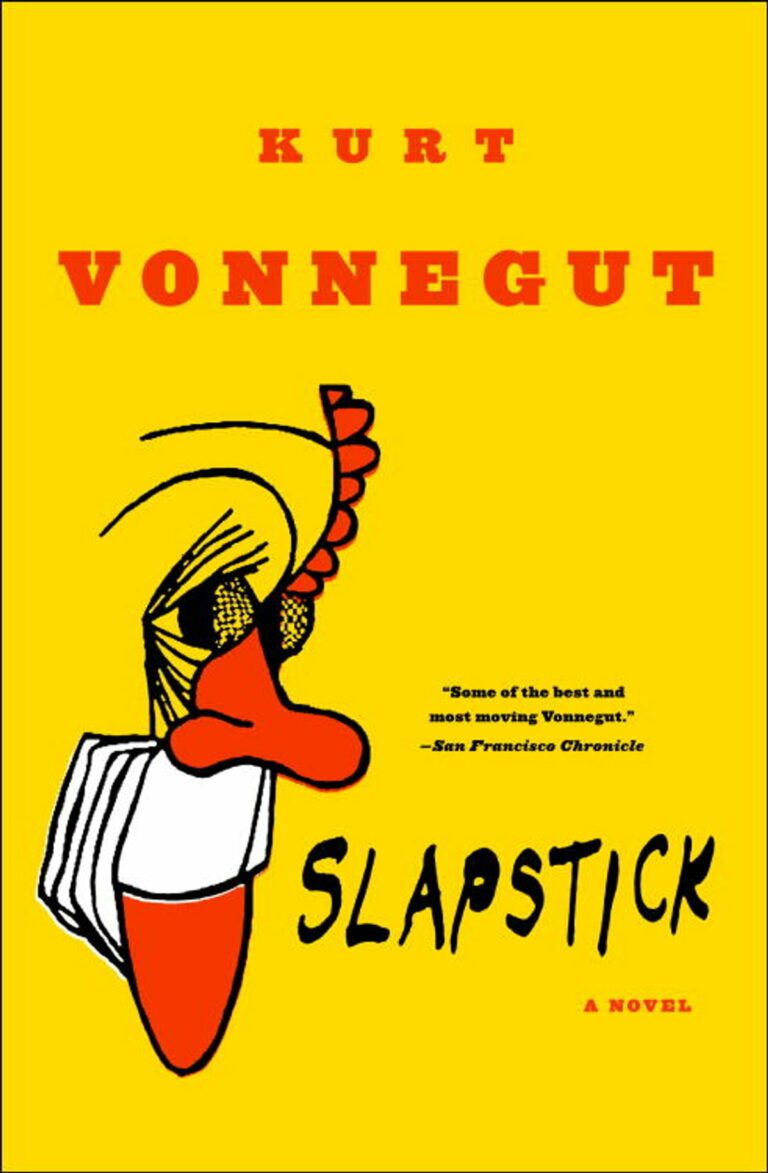 9. Slapstick, or Lonesome No More!
Slapstick presents an apocalyptic vision as seen through the eyes of the current King of Manhattan (and last President of the United States), a wickedly irreverent look at the all-too-possible results of today's follies. But even the end of life-as-we-know-it is transformed by Kurt Vonnegut's pen into hilarious farce — a final slapstick that may be the Almighty's joke on us all.
---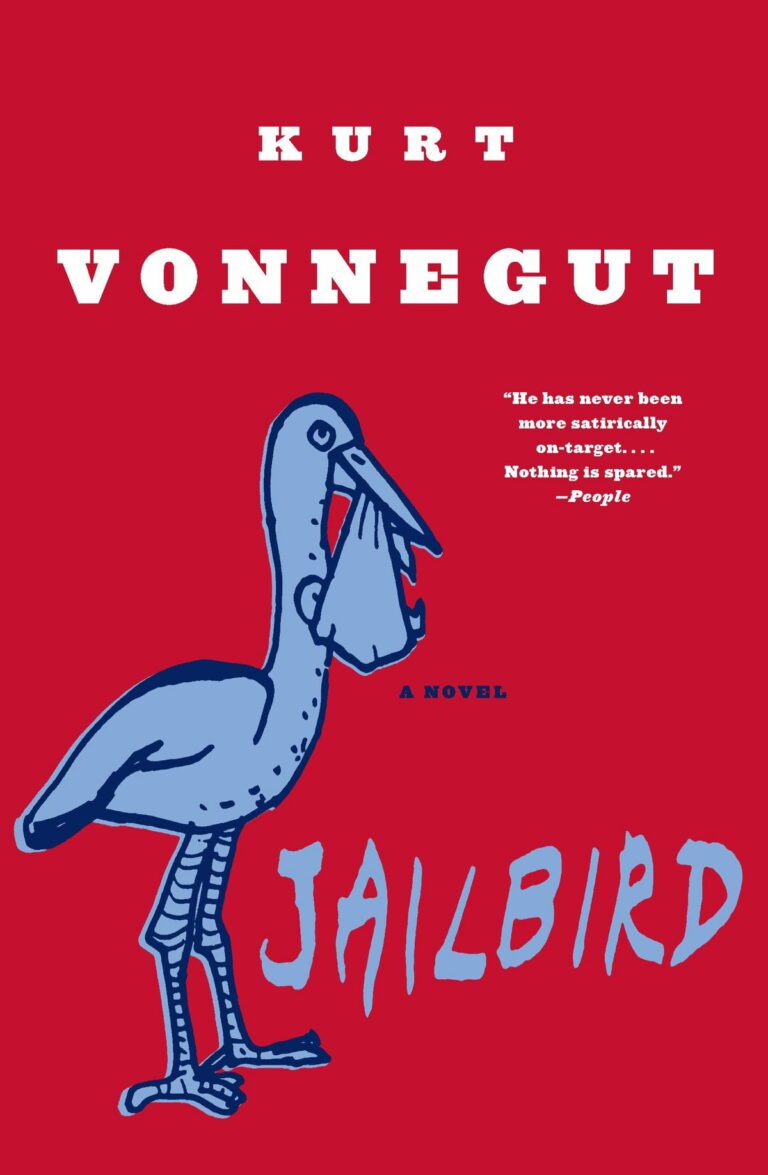 10. Jailbird
Jailbird takes us into a fractured and comic, pure Vonnegut world of high crimes and misdemeanors in government — and also in the heart. This wry tale follows bumbling bureaucrat Walter F. Starbuck from Harvard to the Nixon White House to the penitentiary as Watergate's least known co-conspirator.
But the humor turns dark when Vonnegut shines his spotlight on the cold hearts and calculated greed of the mighty, giving a razor-sharp edge to an unforgettable portrait of power and politics in our times.
---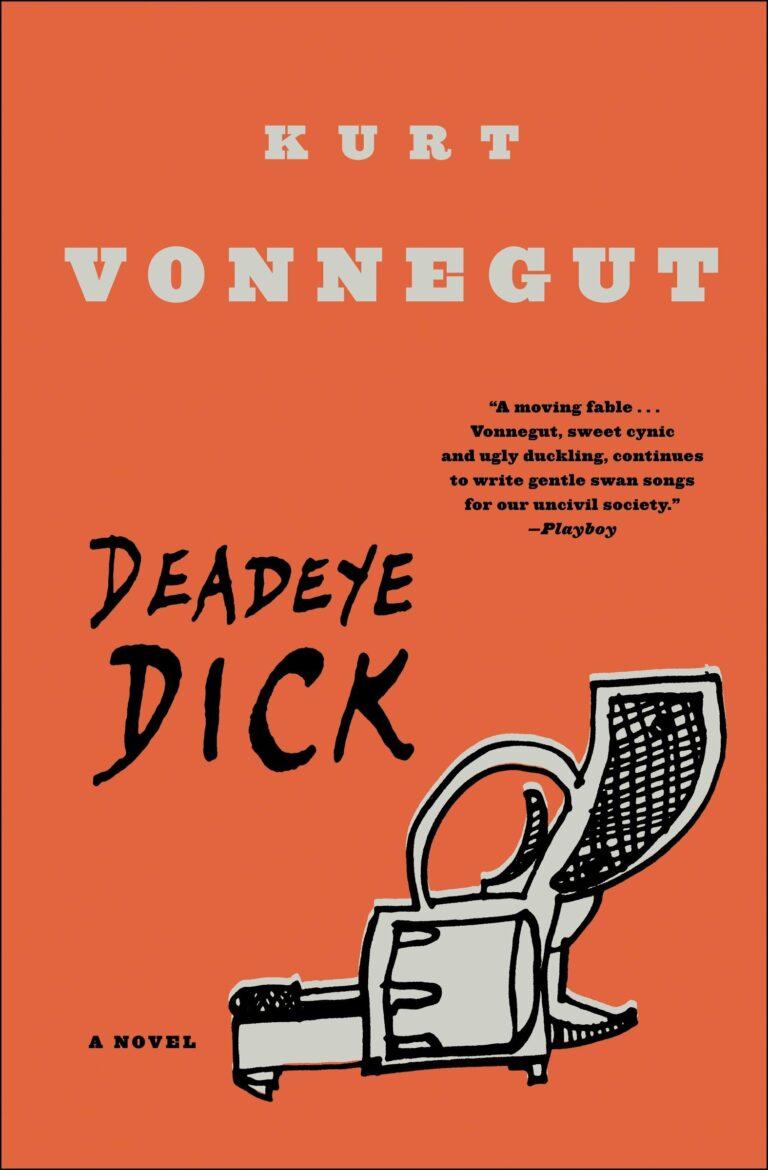 11. Deadeye Dick
Deadeye Dick is Kurt Vonnegut's funny, chillingly satirical look at the death of innocence. Amid a true Vonnegutian host of horrors — a double murder, a fatal dose of radioactivity, a decapitation, an annihilation of a city by a neutron bomb — Rudy Waltz, aka Deadeye Dick, takes us along on a zany search for absolution and happiness. Here is a tale of crime and punishment that makes us rethink what we believe…and who we say we are.
---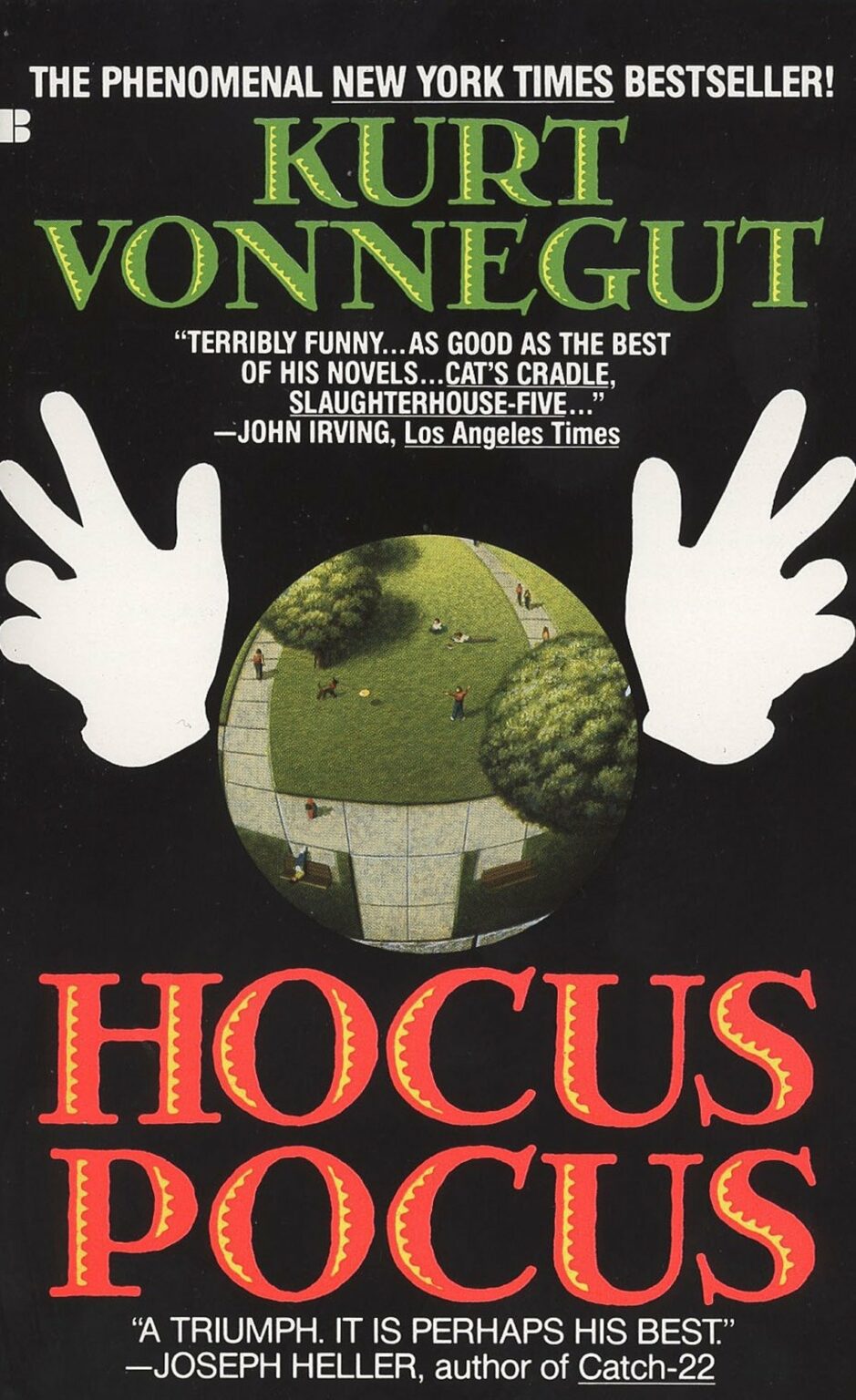 12. Hocus Pocus
Here is the adventure of Eugene Debs Hartke. He's a Vietnam veteran, a jazz pianist, a college professor, and a prognosticator of the apocalypse (and other things Earth-shattering). But that's neither here nor there. Because at Tarkington College — where he teaches — the excrement is about to hit the air-conditioning. And it's all Eugene's fault.
---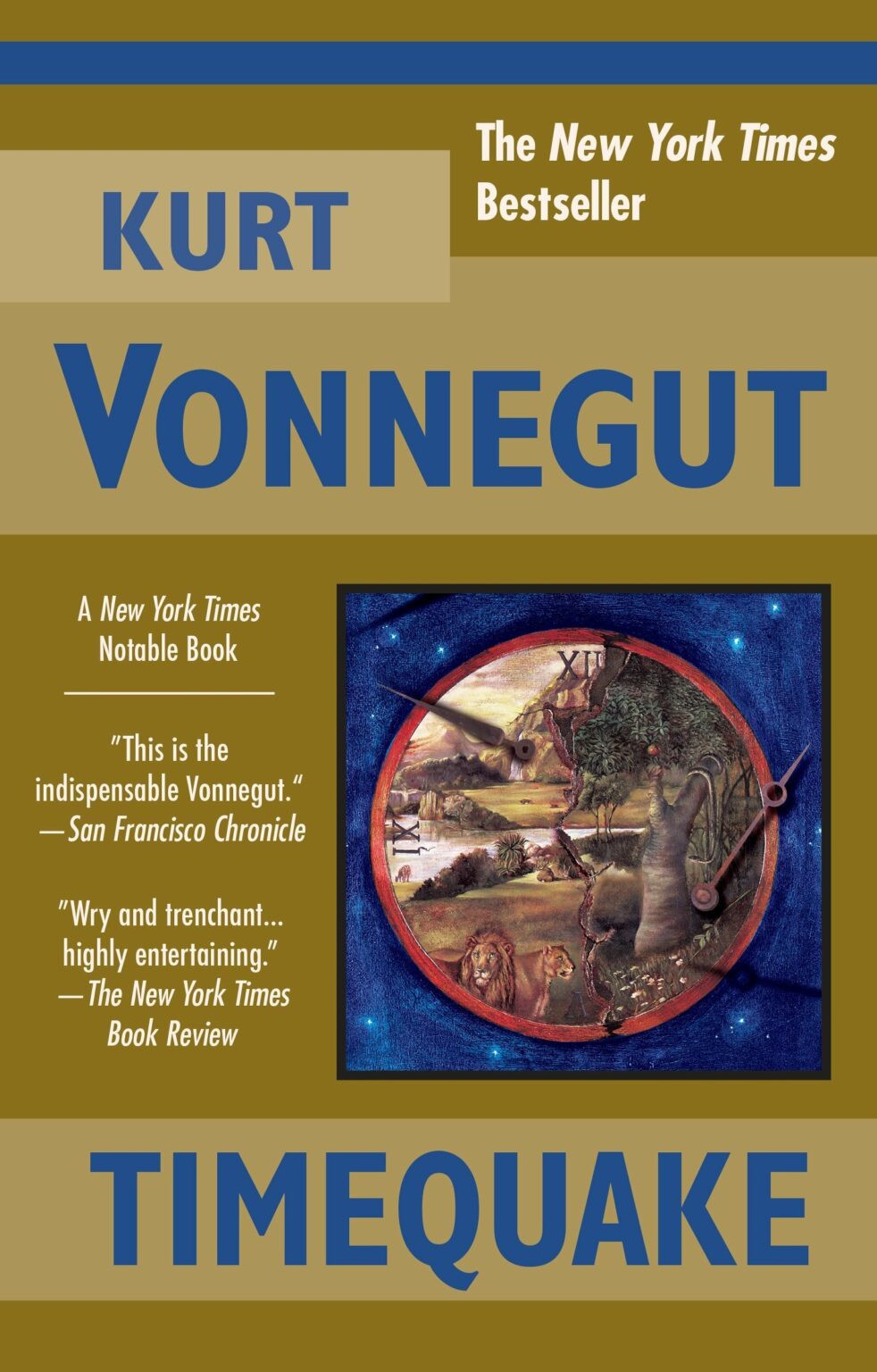 13. Timequake
According to science-fiction writer Kilgore Trout, a global timequake will occur in New York City on 13th February 2001. It is the moment when the universe suffers a crisis of conscience. Should it expand or make a great big bang? It decides to wind the clock back a decade to 1991, making everyone in the world endure ten years of deja-vu and a total loss of free will — not to mention the torture of reliving every nanosecond of one of the tawdiest and most hollow decades.

With his trademark wicked wit, Vonnegut addresses memory, suicide, the Great Depression, the loss of American eloquence, and the obsolescent thrill of reading books.
---
Final thoughts
The Kurt Vonnegut books have become classics in American literature. Many likely first encountered his books in a high school English class, but there are so many underrated gems in his bibliography.
Antiwar sentiments run throughout his writing and he became a symbol for the antiwar movement in America. Vonnegut has a distinct voice and signature style that blends fiction with autobiography and science fiction with a scathing critique on society. So it goes.
More Dystopian and SciFi Resources