There are two ways to read these suspenseful YA thrillers that are full of intrigue and moral ambiguity. You can either read the Pretty Little Liars books in order of publication or chronology, depending on whether you've read the series before.
Both reading orders will follow Spencer, Aria, Emily, and Hanna as they face the banality of regular high school expectations against a backdrop of blackmail, stalkers, and murder. The stakes for these four pretty little liars stay high throughout the series as one threat is quickly followed by another.
Who is Sara Shepard?
Despite being the mastermind of an incredibly successful franchise, Sara Shepard has managed to keep a very low-profile online.
Before the eighth book, Wanted, hit shelves and the ABC adaptation premiered, Shepard had already sold more than one million copies of the first seven books. Fourteen more books followed, alongside seven season of the television show, and an HBO reboot premiered in 2022.
In addition to the popular Pretty Little Liars books, Shepard has written much more, including The Lying Game series and, most recently, Wait for Me. She is also in the process of writing an adult thriller and a middle grade series.
She graduated from New York University before getting a Master of Fine Arts from Brooklyn College.
In a recent interview Shepard says that she grew up telling stories and it has always been a part of her life. The first books she remembers reading are the Ramona Quimby books by Beverly Clearly.
#1 – Pretty Little Liars Books in Order of Publication
If you have never read this series before, then it is recommended you read the Pretty Little Liars books in order of publication. This will be the best way to experience the books for the first time and is the reading order that many original fans followed as the books began to dominate bestseller charts.
The series is divided into four main story arcs. Each arc has four full-length novels, but there are two supplemental reads in the main series. However, we'll explain where those fit in the chronological timeline below.
This is the recommended reading order because it means you start at the beginning of the present-day timeline and will follow the arcs to learn more about the characters and plot without any spoilers.
Pretty Little Secrets is one side novel which fits in earlier in the chronology, but contains minor spoilers as to the relationship between the four girls and Alison.
#2 – Pretty Little Liars Books in Order of Chronology
As mentioned, there are arcs to this series. We've noted the beginning of each arc with an asterisk below. Each arc will feature a subtle shift in antagonist as the girls must change their focus on who is threatening them.
But as we also already mentioned, this is not the recommended reading order if you're just discovering this series. That's because the prequel will contain massive spoilers for the books that preceded it in publication. The prequel is told from the perspective of Alison, before she vanished, so you'll want to wait to read the prequel to keep Alison shrouded in mystery.
Pretty Little Liars Companion Books
In addition to the novels which fit within the main series timeline, Sara Shepard has also written companion stories. You should not read these works until after you have read the main Pretty Little Liars books in order.
The first title contains short stories about Alison and Emily before the book series chronologically and even reading the summary will contain spoilers for the main series.
Meanwhile, the most recent addition to Pretty Little Liars is a sequel which takes place 15 years in the future. Emily, Spencer, Hanna, and Aria have seemingly moved on with their lives, but once a liar, always a liar, and someone is still keeping score of their lies.
Pretty Little Love (2017)
The Liars (2022)
About the Adaptations
As the eighth book was getting ready to hit bookstore shelves, the ABC adaptation of Sara Shepard's books was getting ready to premiere in June 2010. It became the television network's highest-rated debut in multiple viewership categories. This prompted the network to quickly order more episodes.
The Pretty Little Liars TV show would stay on air for seven more years before its seventh and final season aired in 2017. As is the case with most adaptations, the TV show is not a carbon copy of the book series. Characters and motivations were altered slightly, or a lot, to better fit the medium of television, but the TV show managed to capture the addictive appeal of the book series.
Lucy Hale played Aria Montgomery, Ashley Benson played Hanna Marin, Shay Mitchell played Emily Fields, and Troian Bellisario played Spencer Hastings. While these faces may be who come to mind first when you think of Pretty Little Liars on the screen, HBO is trying to play its own hand with a new reboot.
The reboot, Pretty Little Liars: Original Sin, will take place in a new town following new characters. The setting for the HBO adaptation is Millwood, not Rosewood, but the show does take place in the same universe as the ABC adaptation and there will be references to the original show.
The HBO version leans much more heavily into suspense and horror by embracing the dark and creepy. The show stars Bailee Madison, Maia Reficco, Chandler Kinney, Mallory Bechtel, and Malia Pyles. It has already been renewed for a second season.
There were two PLL spin-offs previously which only lasted one season each: Ravenswood in 2013 and The Perfectionists in 2019.
A Summary of Pretty Little Liars Books in Order
The best way to read the Pretty Little Liars books in order is by following the order of publication. This will follow each book arc chronologically as the little liars try to defend themselves against "A." So, below you will find the book summaries for the first two arcs in the series.
---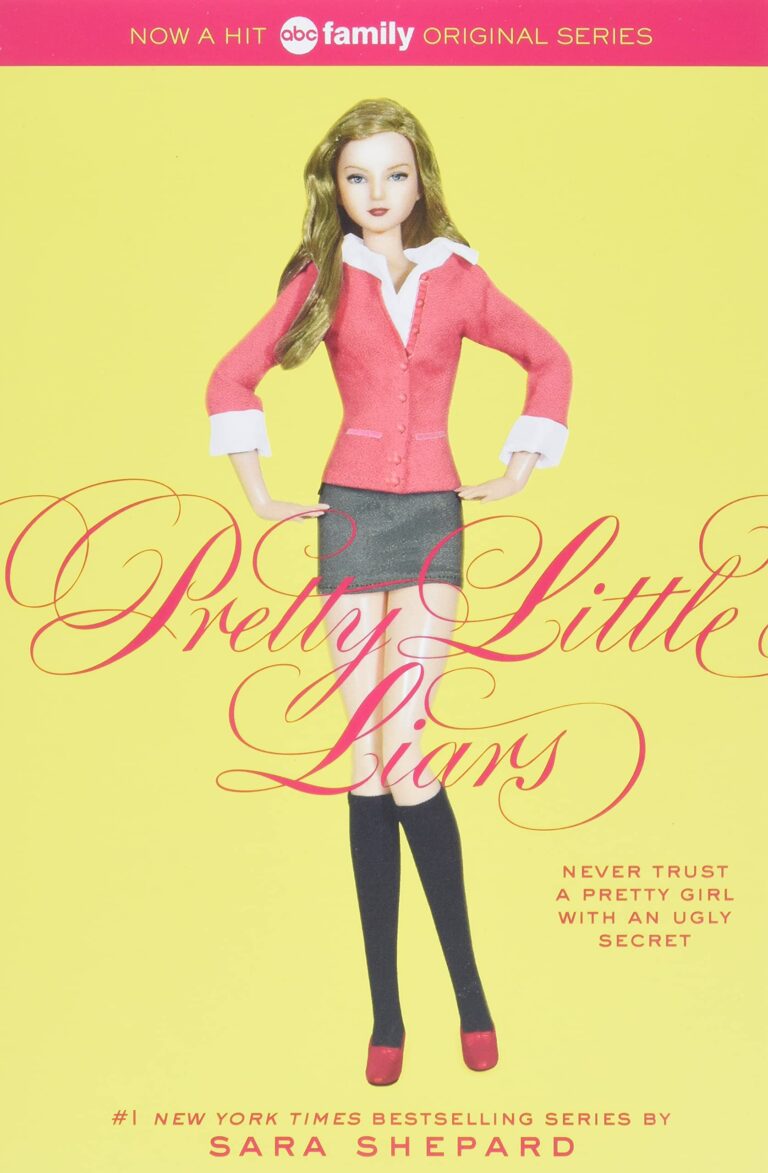 1. Pretty Little Liars
Everyone has something to hide — especially high school juniors Spencer, Aria, Emily, and Hanna.
Spencer covets her sister's boyfriend. Aria's fantasizing about her English teacher. Emily's crushing on the new girl at school. Hanna uses some ugly tricks to stay beautiful. But they've all kept an even bigger secret since their friend Alison vanished.
How do I know? Because I know everything about the bad girls they were, the naughty girls they are, and the dirty secrets they've kept. And guess what? I'm telling.
---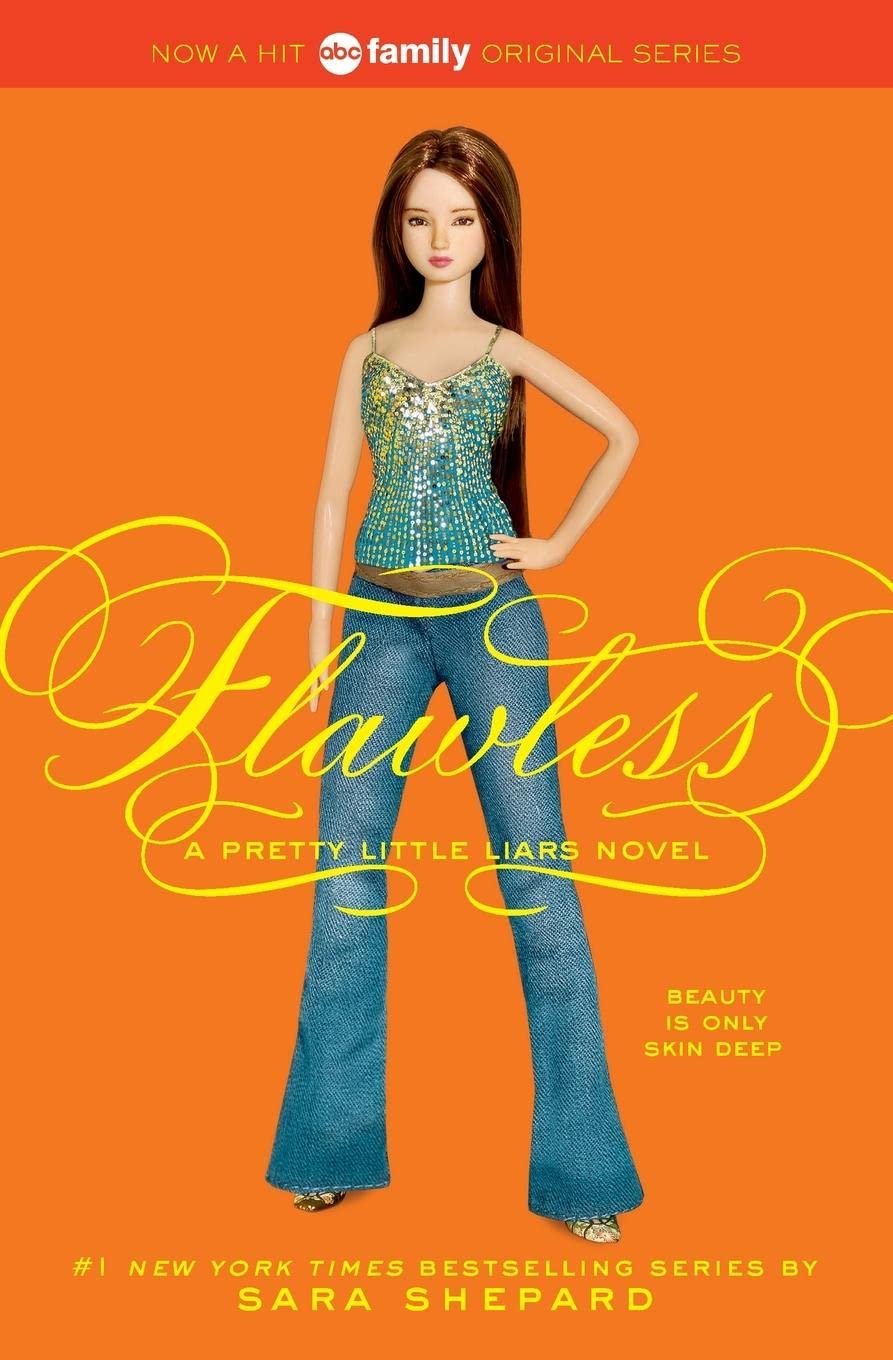 2. Flawless
In the exclusive town of Rosewood, Pennsylvania, where the sweetest smiles hide the darkest secrets, four pretty little liars — Spencer, Aria, Emily, and Hanna — have been very bad girls…
Spencer stole her sister's boyfriend. Aria is broken-hearted over her English teacher. Emily likes her new friend Maya…as much more than a friend. And Hanna's obsession with looking flawless is literally making her sick. But the most horrible secret of all is something so scandalous it could destroy their perfect little lives.
And someone named "A" is threatening to do just that. A's got enough dirt to bury them all alive, and with every crumpled note, wicked IM, and vindictive text message A sends, the girls get a little closer to losing it all.
---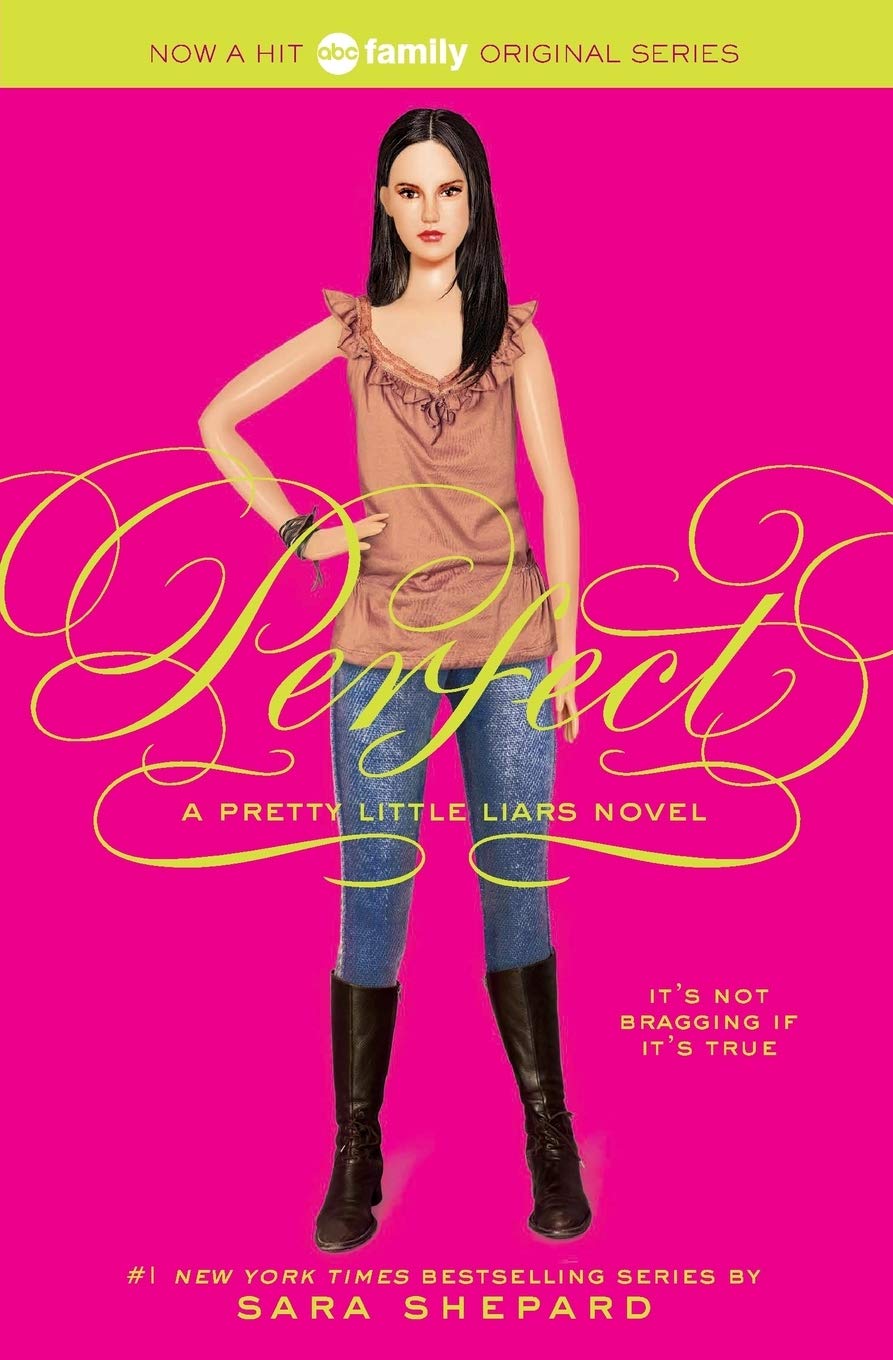 3. Perfect
Four perfect-looking girls in Rosewood, Pennsylvania aren't nearly as perfect as they seem.
Aria can't resist her forbidden ex. Hanna is on the verge of losing her BFF. Emily is freaking out over a simple kiss. And Spencer can't keep her hands off anything that belongs to her sister.
Lucky for me I know these pretty little liars better than they know themselves. But it's hard keeping all of their secrets to myself. So, they better do as I say…or else.
---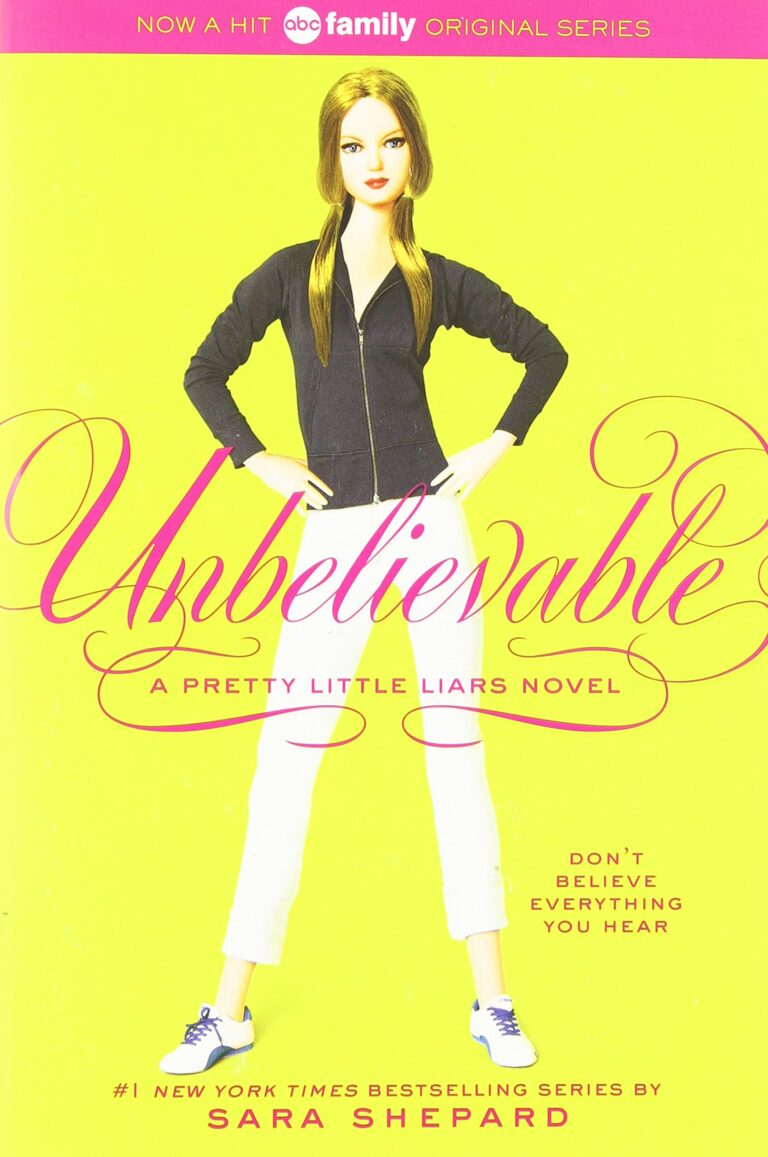 4. Unbelievable
Four pretty little liars' charmed lives have turned into living nightmares.
Emily's been shipped off to Iowa to live with her überconservative cousins. Aria's boyfriend is behind bars — because of her. Spencer's afraid she was involved in Ali's murder. But Hanna's fate is far worse: She's clinging to life in the hospital because she knew too much.
These liars have tried to keep their scandals secret, but the truth is about to rock their pretty little world.
---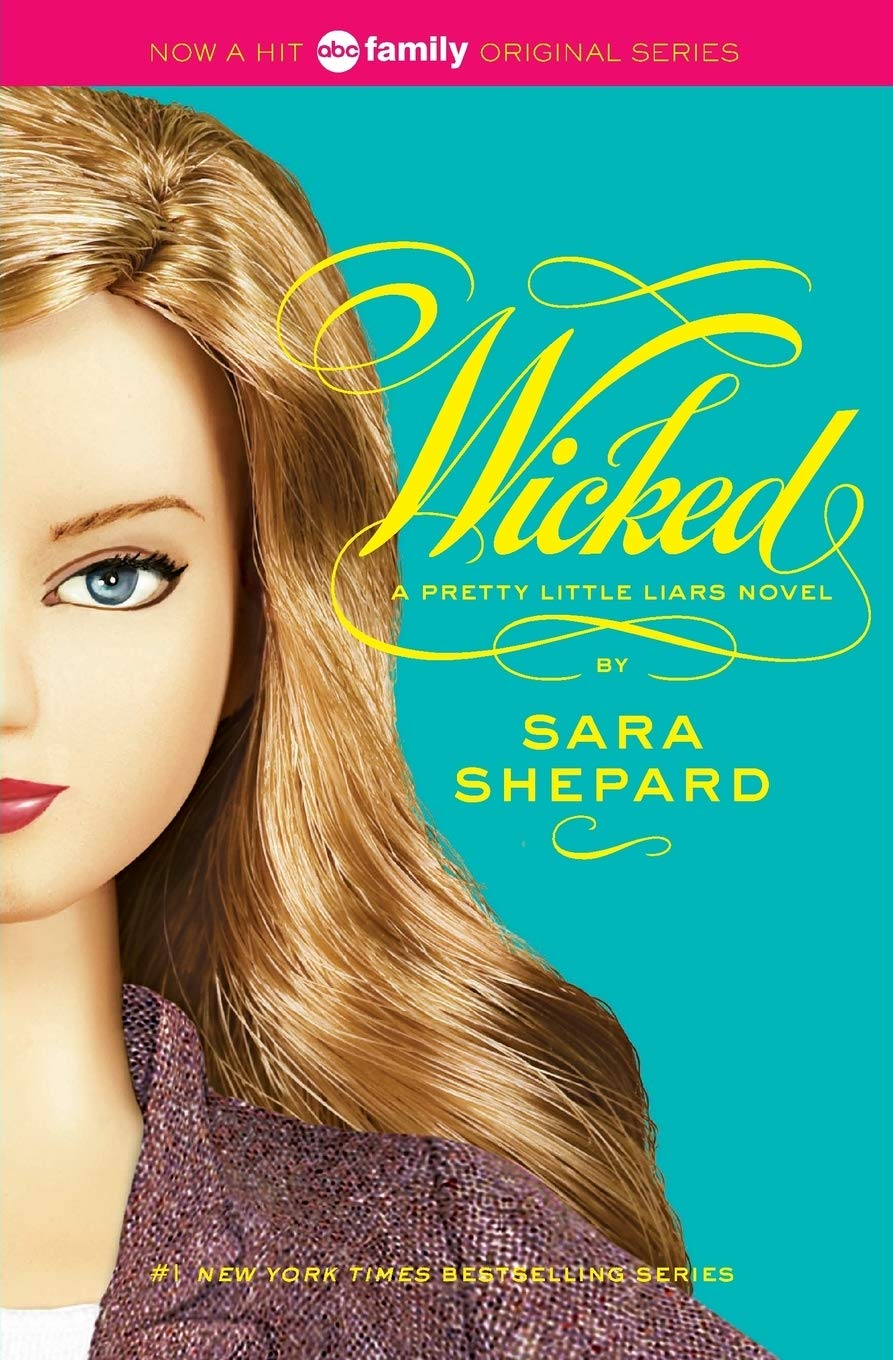 5. Wicked
This book marks the beginning of the second story arc within the series.
Hanna will do anything to be Rosewood's queen bee. Spencer's digging up her family's secrets. Emily can't stop thinking about her new boyfriend. And Aria approves a little too strongly of her mom's taste in men.
Now that Ali's killer is finally behind bars, the girls think they're safe. But those who forget the past are condemned to repeat it. And they should know by now that I'm always watching…
---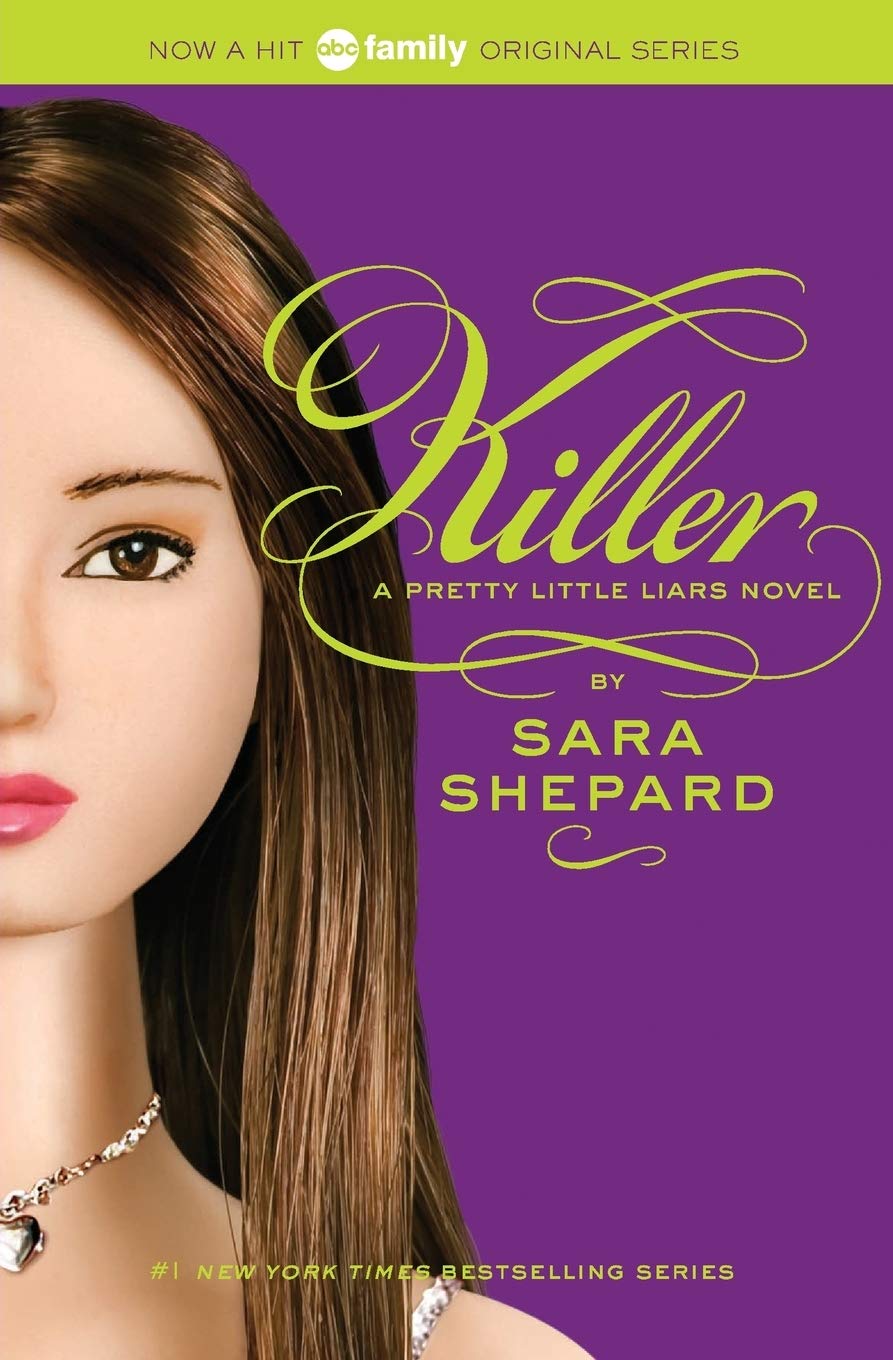 6. Killer
In picture-perfect Rosewood, Pennsylvania, ash-blond highlights gleam in the winter sun and frozen lakes sparkle like Swarovski crystals. But pictures often lie — and so do Rosewood's four prettiest girls.
Hanna, Aria, Spencer, and Emily have been lying ever since they became friends with beautiful Alison DiLaurentis. Ali made them do terrible things — things they had to keep secret for years. And even though Ali was killed at the end of seventh grade, their bad-girl ways didn't die with her.
The girls should be careful, though. They thought they were safe when Ali's killer was arrested and A's true identity was finally revealed. But now there's a new A in town turning up the heat. And this time Rosewood is going to burn.
---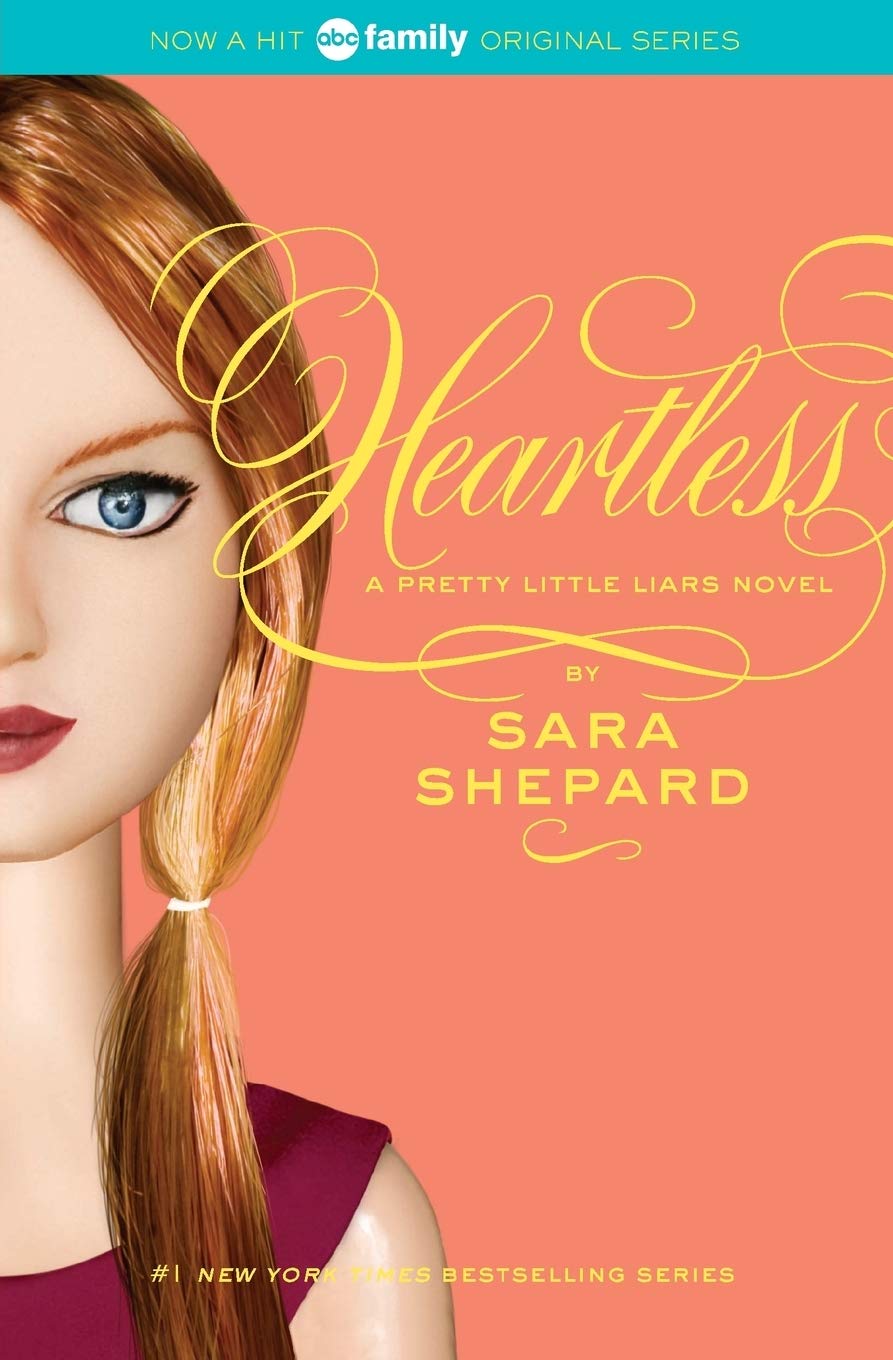 7. Heartless
First Emily, Aria, Hanna, and Spencer claimed they found a dead body in the woods behind Spencer's house, only to have it vanish without a trace. Then, when the same woods went up in flames, they swore they saw someone who's supposed to be dead rise from the ashes.
And even after all that, the pretty little liars are still playing with fire. Call me heartless, but it's about time someone shut these liars up for good. After all, nobody likes a girl who cries wolf — least of all me.
---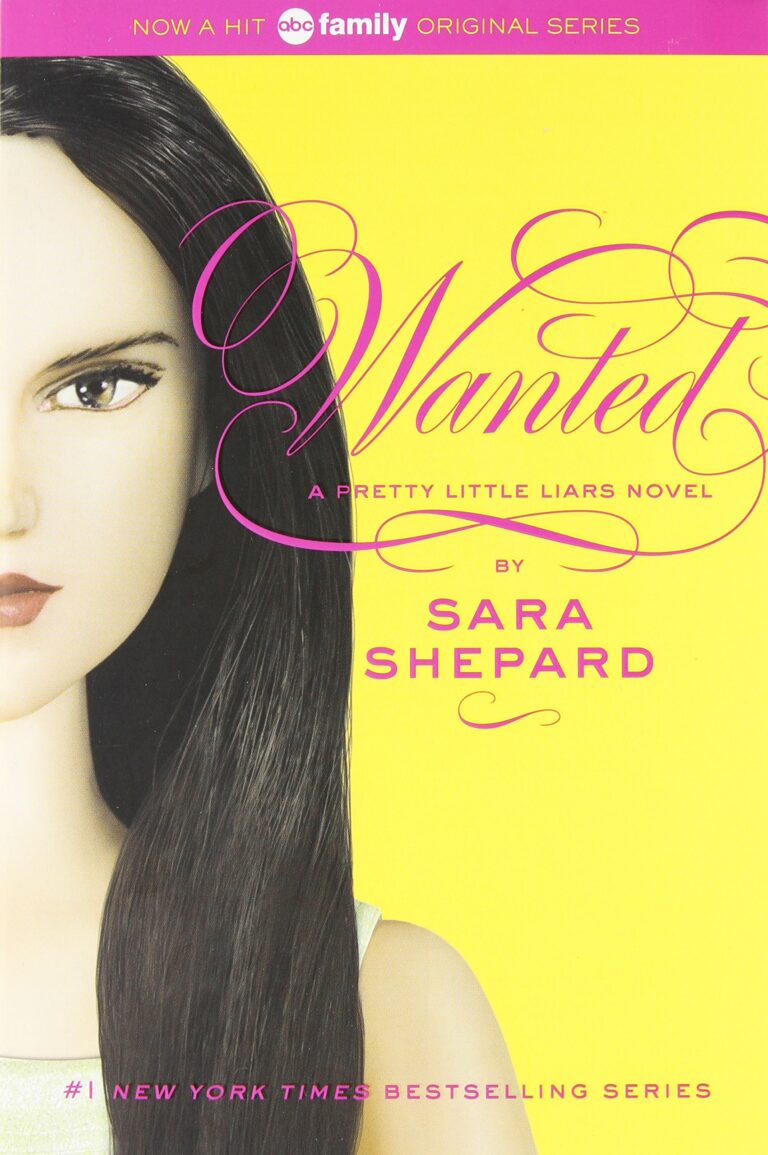 8. Wanted
Hanna, Aria, Spencer, and Emily have been through a lot together. Childhood pranks gone horribly wrong; not one, but two stalkers; blackmailers who know all their dirty secrets; not to mention their best friend's murder investigation.
Now these pretty little liars are finally going to uncover all the answers they've been searching for, and they can finally put this awful chapter of their lives behind them. Or so they think.
---
Final thoughts
If you enjoy young adult thrillers that are full of intrigue and moral ambiguity, then you should absolutely read the Pretty Little Liars books in order. This series broke onto the scene in the mid-2000s and was the inspiration behind a popular television show. Whether you tuned in each week to the show or not, the book series will have new revelations and drama that will keep you guessing.
More Suspenseful Thriller Resources