The Queen of Suspense was a trailblazer within the mystery suspense genre. She didn't become a published author until the second half of her life, but the Mary Higgins Clark books in order depict a full career that was met with awards and accolades.
Her books often feature a female main character who has the odds stacked against her, but she overcomes those obstacles — just like Higgins Clark did in her own life.
Who is Mary Higgins Clark?
Mary Higgins Clark was born on Christmas Eve in 1927 and grew up in the Bronx. Her family experienced hardships during the Great Depression, which were augmented when her father died. Her mother did everything she could for the family, and Higgins Clark also contributed herself.
She worked a variety of jobs in order to help out financially and before she married her first husband Warren Clark, she worked as a stewardess for Pan American Airways. Although Higgins Clark always knew she wanted to be a writer, it would be a long road with many rejections until she saw that dream into a reality.
In 1956, after years of rejections, she sold her first short story to a national magazine. Her husband, Clark, died from a heart attack in 1964 when he was only 45; Higgins Clark was only 36 with five children. She then threw herself into writing in order to provide for her family.
Her debut novel was published in 1969 and then her second novel, but her first suspense, was published in 1975. Where Are the Children? became a bestseller and collectively her books have sold more than 100 million copies just in the United States.
Every single one of her full-length novels became a bestseller. Furthermore, in 1988 she became the first single author to secure an eight-figure agreement for a multi-book contract that would guarantee her at least $10.1 million.
The Queen of Suspense, as she is affectionately called, was a member of Mystery Writers of America throughout her life and received the Grand Master Award in 2000. She passed away in 2020 at the age of 92.
Mary Higgins Clark Books in Order
Standalone Books
Our list of the Mary Higgins Clark books in order begins with her standalones, which is the largest chunk of her bibliography. While this list begins with her debut, it is actually quite different in tone and theme from her successive novels.
That's because Aspire to the Heavens is a historical novel about George and Martha Washington which had a very quiet release. Higgins Clark wouldn't publish another novel for seven years and that is when she would begin carving out a name for herself as the Queen of Suspense.
Where Are the Children Books
Next is actually the second novel Mary Higgins Clark ever published and this is the book which set the trajectory of her career in the mystery suspense genre.
Where Are the Children? follows Nancy Harmon who was accused of murdering her two young children. Following her release from prison she moved across the country and changed her identity to escape the gruesome shadow of the crime. She married again and began to raise two more children. But then one morning the nightmare begins again when she cannot find her kids.
The sequel was written by Alafair Burke and takes place many years after the last pages of the original book.
Where Are the Children? (1975)
Where Are the Children Now? (2023) (With Alafair Burke)
Alvirah and Willy Books
Mary Higgins Clark often wrote with her daughter Carol Higgins Clark. In addition to their collaborations being part of Mary Higgins Clark's Alvirah and Willy series, these crossover books are also part of Mary Higgins Clark's Regan Reilly Mysteries series.
The Alvirah and Willy books feature Alvirah Meehan, who was a cleaning lady from Flushing, New York before she won a $40 million lottery. Alvirah is a supporting character in the first novel, but fans loved her character so much that Higgins Clark brought her and her husband Willy to life with their own series.
Under Suspicion Books
Another series that Mary Higgins Clark collaborated on is Under Suspicion. Higgins Clark wrote the first book before she began collaborating with Alafair Burke for the rest of the series. The series follows Laurie Moran who is the producer of a true-crime, cold-case television show.
She deals with murder on her show solving cold cases, but she's already encountered murder before too. That's because her husband was brutally killed, the only witness was their three-year-old son, and the past rarely stays buried.
Memoir
Mary Higgins Clark did not become a published author until the second half of her life, after she had already become a widow with five children. But hardship was not new to the author who grew up in the Bronx during the Great Depression and lost her father at a young age. You can learn more about the challenges and triumphs that contributed to who Higgins Clark became in this memoir.
Kitchen Privileges (2002)
Children's Book
In addition to her many books for adults, Mary Higgins Clark also wrote two books for children.
Ghost Ship (2007)
The Magical Christmas Horse (2011)
Short Story
This short story was published as an audiobook exclusive and was later adapted into a TV movie starring Kim Cattrall and Christopher Lee.
Double Vision (1988) (Out of Print)
Short Story Collections
However, if you are a fan of shorter reads, Higgins Clark has also published a handful of short story collections during her career. Some of these collections have since gone out of print, but you may still be able to find a second-hand copy.
Anthologies
Finally, Higgins Clark has both contributed and edited many anthologies throughout her career. Many of these older anthologies have since gone of print, but you may be able to find a second-hand copy.
A Summary of Mary Higgins Clark Books in Order
With her name donning more than 85 book covers, there are a plethora of Mary Higgins Clark books in order to read. However, below we have included summaries to her first 10 standalone novels. This will highlight the books that first got her recognized as she broke out onto the publishing scene.
---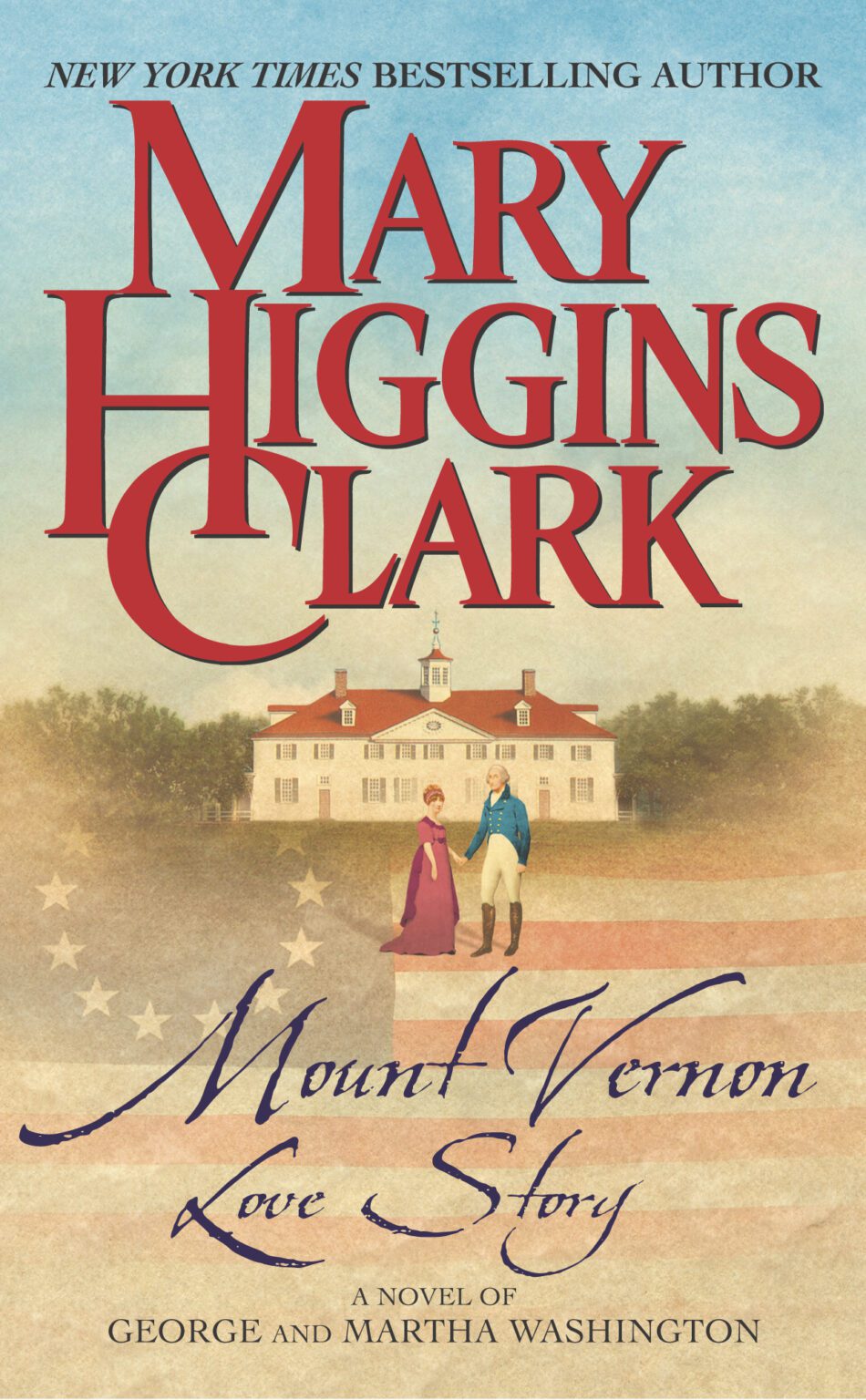 1. Mount Vernon Love Story
Mary Higgins Clark's debut novel is quite different in tone from the books that launched her to household name, but it is an intrinsic part of her bibliography. This is a historical fiction novel about George and Martha Washington that resulted from extensive research Higgins Clark was doing for her day-job at the time. It was first published as Aspire to the Heavens, which is a quote from George Washington's mother.
In this book Higgins Clark dispels the widespread belief that the marriage between George Washington and Martha Dandridge Custis was not one of love. The rumors proclaim that Washington truly loved his best friend's wife, Sally Carey Fairfax, but Higgins Clark paints a marriage of tenderness and passion.
---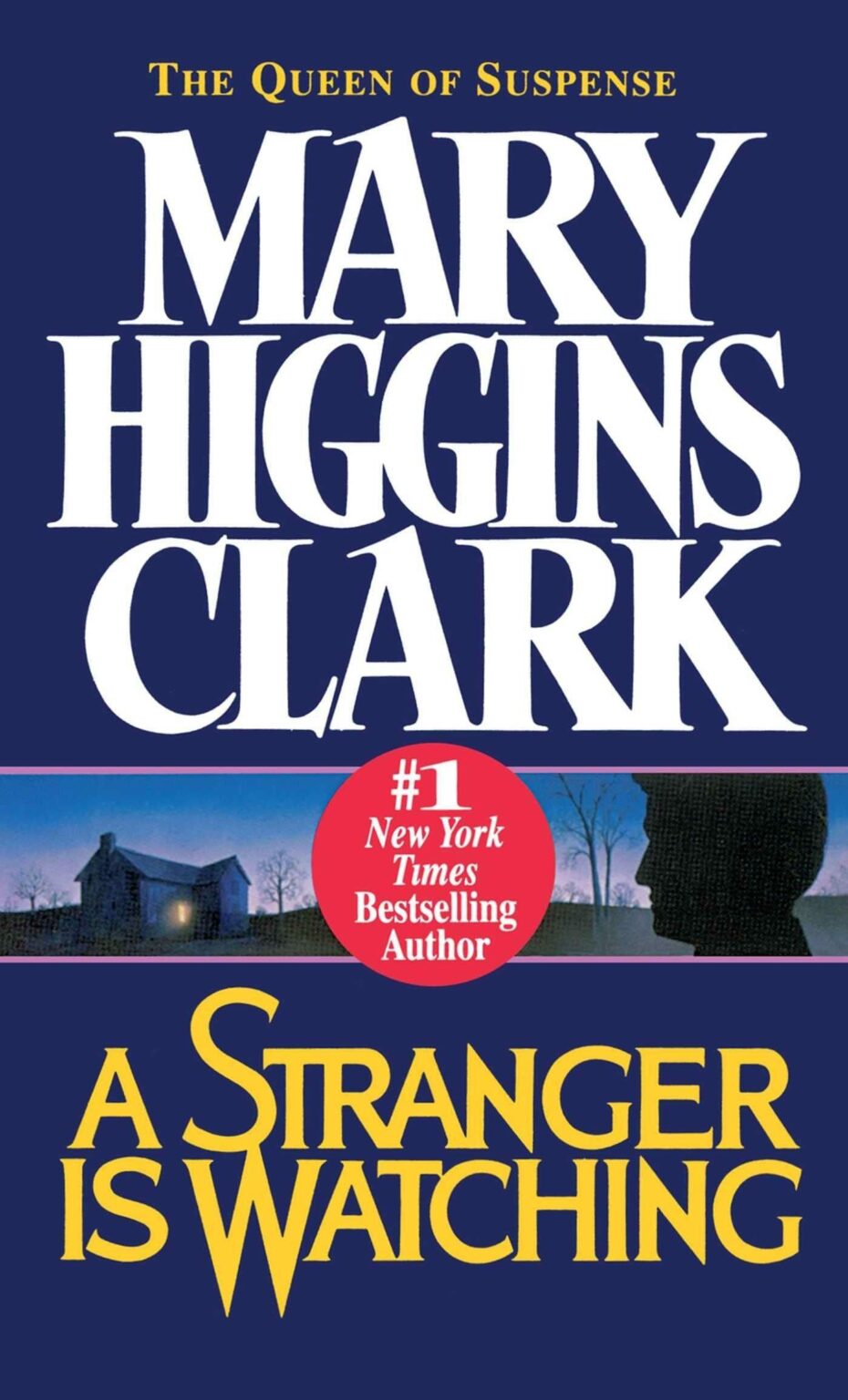 2. A Stranger is Watching
Ronald Thompson knows he never killed Nina Peterson — but in two days the state of Connecticut will take his life, having found him guilty via due process of law.
However, Thompson's death will not stop the pain and anger of Nina's husband, Steve. Thompson's death will not still the fears of Nina's six-year-old son, Neil, witness to his mother's brutal slaying. Not even the love and friendship of Sharon Martin, a journalist who is slowly becoming a part of their world, will ever erase their bitter memories. Only time, perhaps, will heal their wounds.
But in the shadows a stranger waits, a cunning psychopath who has killed before, who has unfinished business at the Peterson home…
---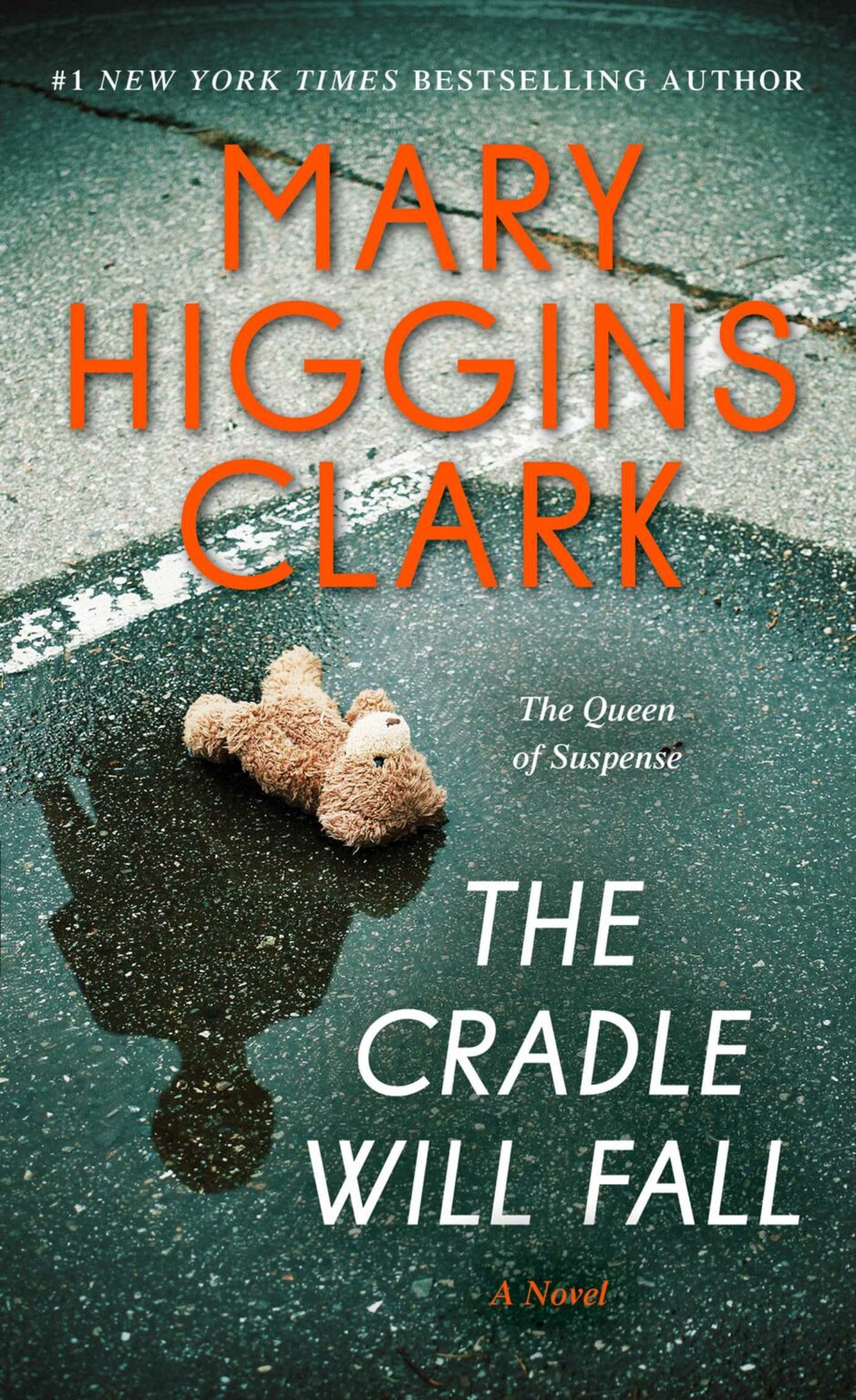 3. The Cradle Will Fall
A minor road accident landed county prosecutor Katie DeMaio in Westlake Hospital. That night, from her window, she thought she saw a man load a woman's body into the trunk of a car…but was it just a sleeping pill induced nightmare?
Then, at work the next day, Katie began investigating a suicide that looked more like murder. Initial evidence pointed elsewhere, but medical examiner Richard Carroll saw a trail leading to Dr. Edgar Highley. He suspected that the famous doctor's work "curing" infertile women was more than controversial — that it was deceitful, depraved, and often deadly.
But before Richard could tell Katie his fears, she left the office for the weekend and an appointment for routine surgery…in Dr. Highley's operating room.
---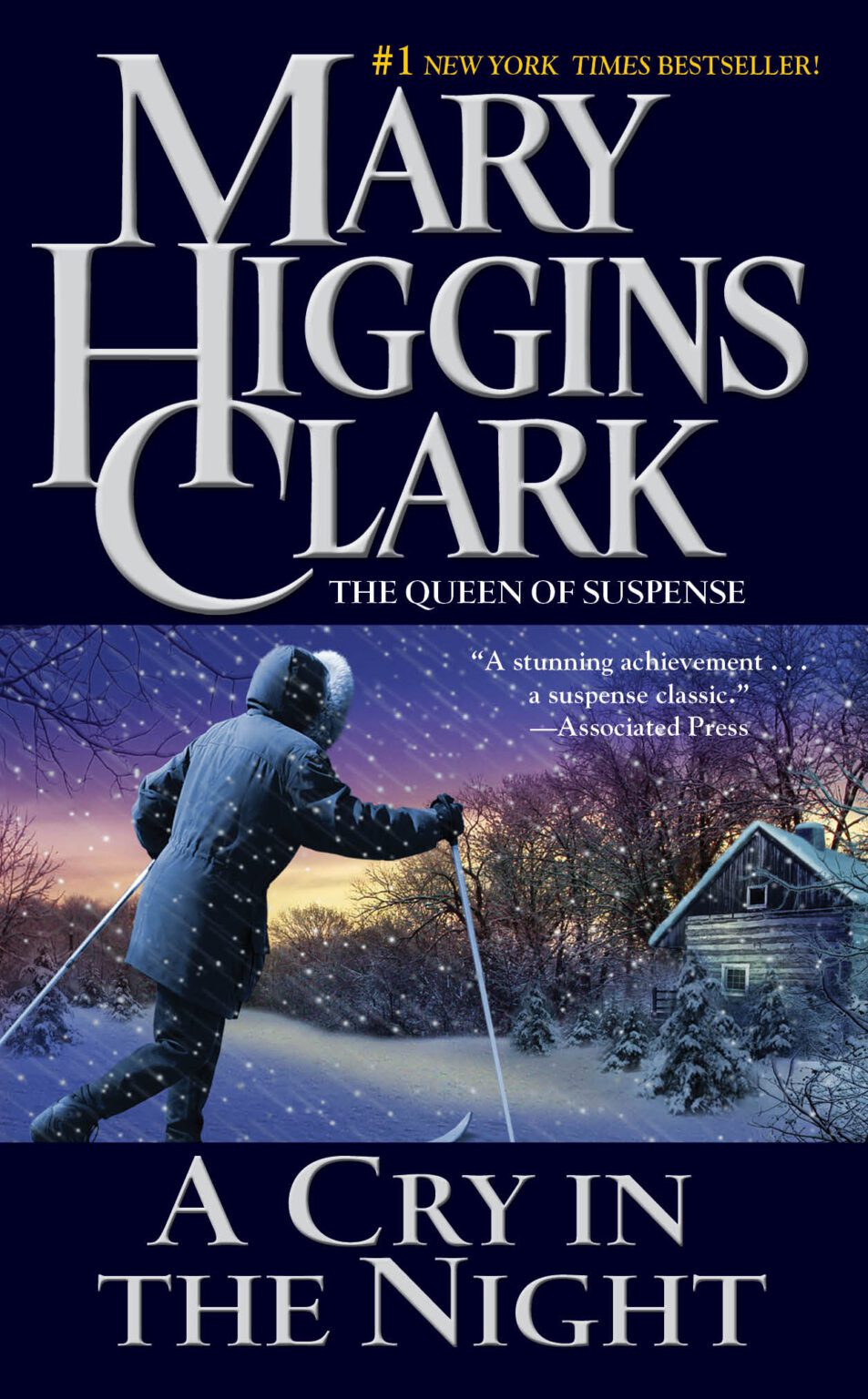 4. A Cry in the Night
When Jenny MacPartland meets the man of her dreams while working in a New York art gallery, she's ecstatic. Painter Erich Krueger — whose exquisite landscapes are making him a huge success — is handsome, sensitive…and utterly in love with her. They marry quickly and Jenny plans a loving home on Erich's vast Minnesota farm.
But lonely days and eerie nights strain her nerves to the breaking point and test her sanity. Caught in a whirlpool of shattering events, Jenny soon unearths a past more terrifying than she dares imagine…tragic secrets that threaten her marriage, her children, her life.
---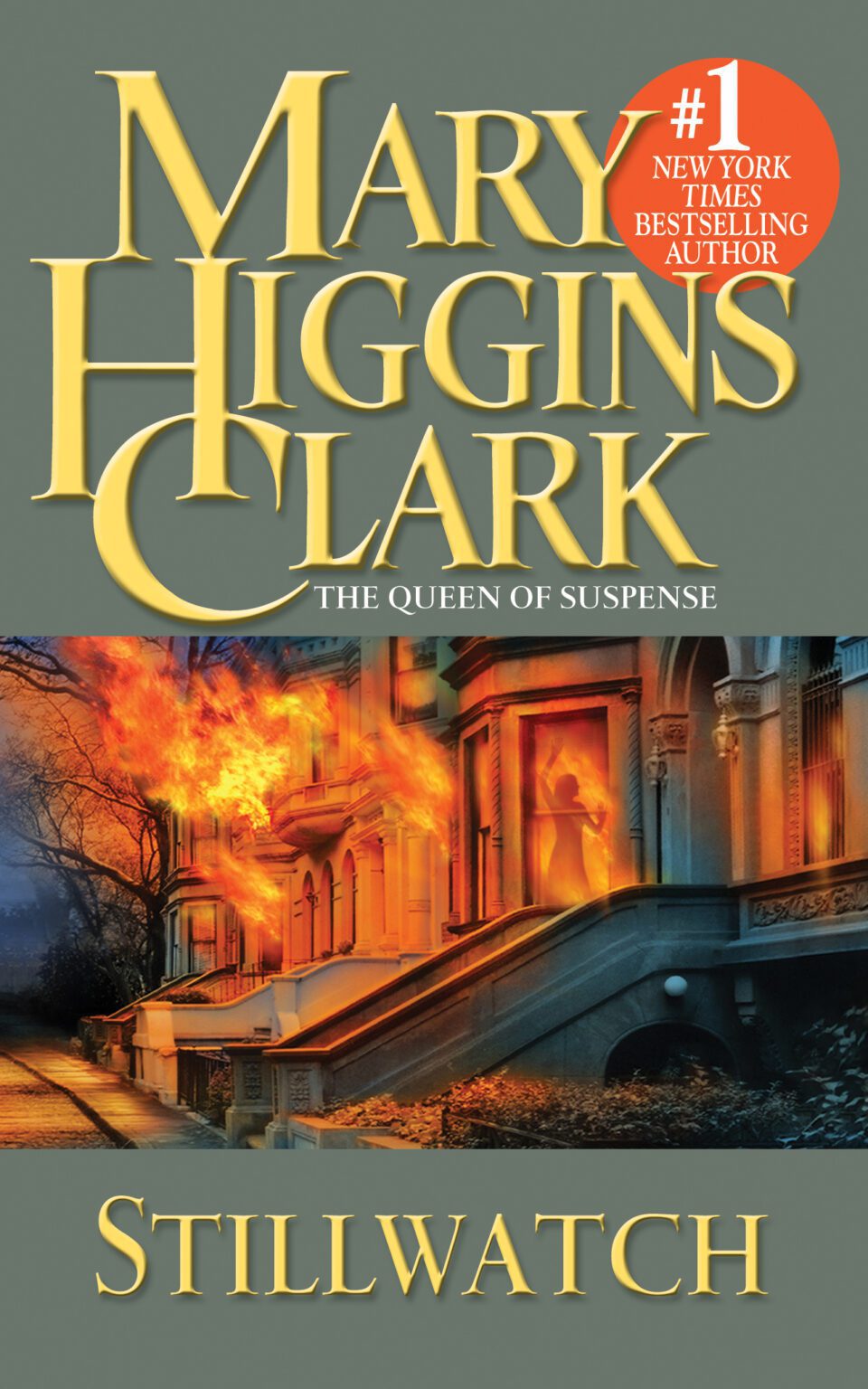 5. Stillwatch
"I told you not to come…"
Slipped under the door of her Georgetown home, the note was an ominous reminder of Pat Traymore's past. The beautiful young television journalist had come to glamorous, high-powered Washington to produce a TV series. Her subject: Senator Abigail Jennings, slated for nomination as the first woman vice president of the United States.
But with the help of an old flame, Congressman Sam Kingsley, Pat delves into Abigail's life, only to turn up horrifying facts that threaten to destroy the senator's reputation and her career. Worse still, sinister connections to Pat's own childhood and the nightmare secrets hidden within are surfacing — secrets waiting to destroy her.
---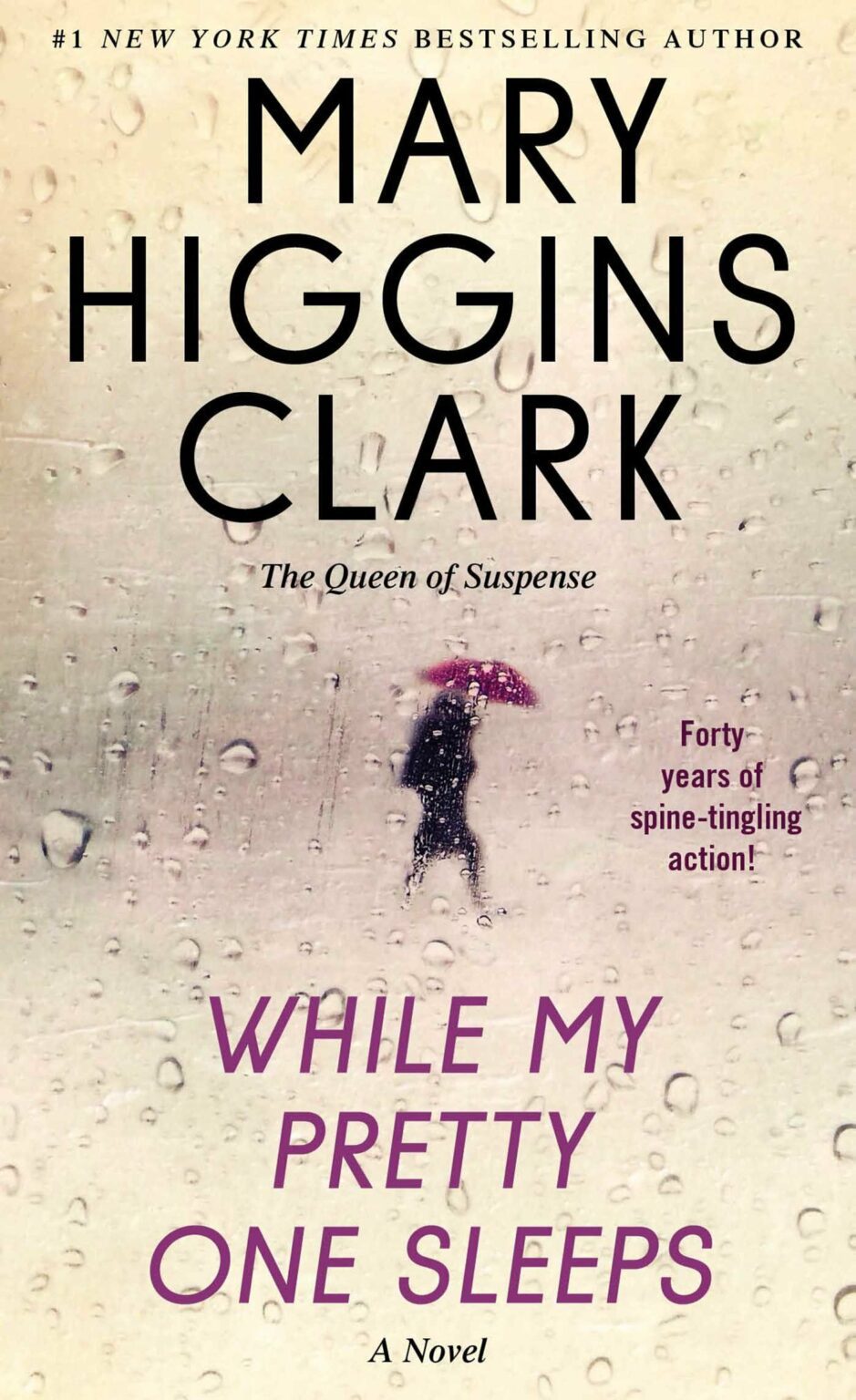 6. While My Pretty One Sleeps
Neeve Kearny may be the only person in New York worried about the disappearance of Ethel Lambston. Ethel, a bestselling author famous for her juicy exposés, is one of the best customers at Neeve's exclusive Madison Avenue boutique. But Ethel's ex-husband, her parasitical nephew, and the fashion moguls skewered in her latest article all have reason to be glad she's no longer around.
When Ethel Lambston is found with her throat cut, Neeve's memories of her mother's long-unsolved murder loom up once again. Now as an innocent witness in the Lambston investigation, Neeve is drawn into a new nightmare…a sinister labyrinth of greed and ambition that will lead her into mortal danger…
---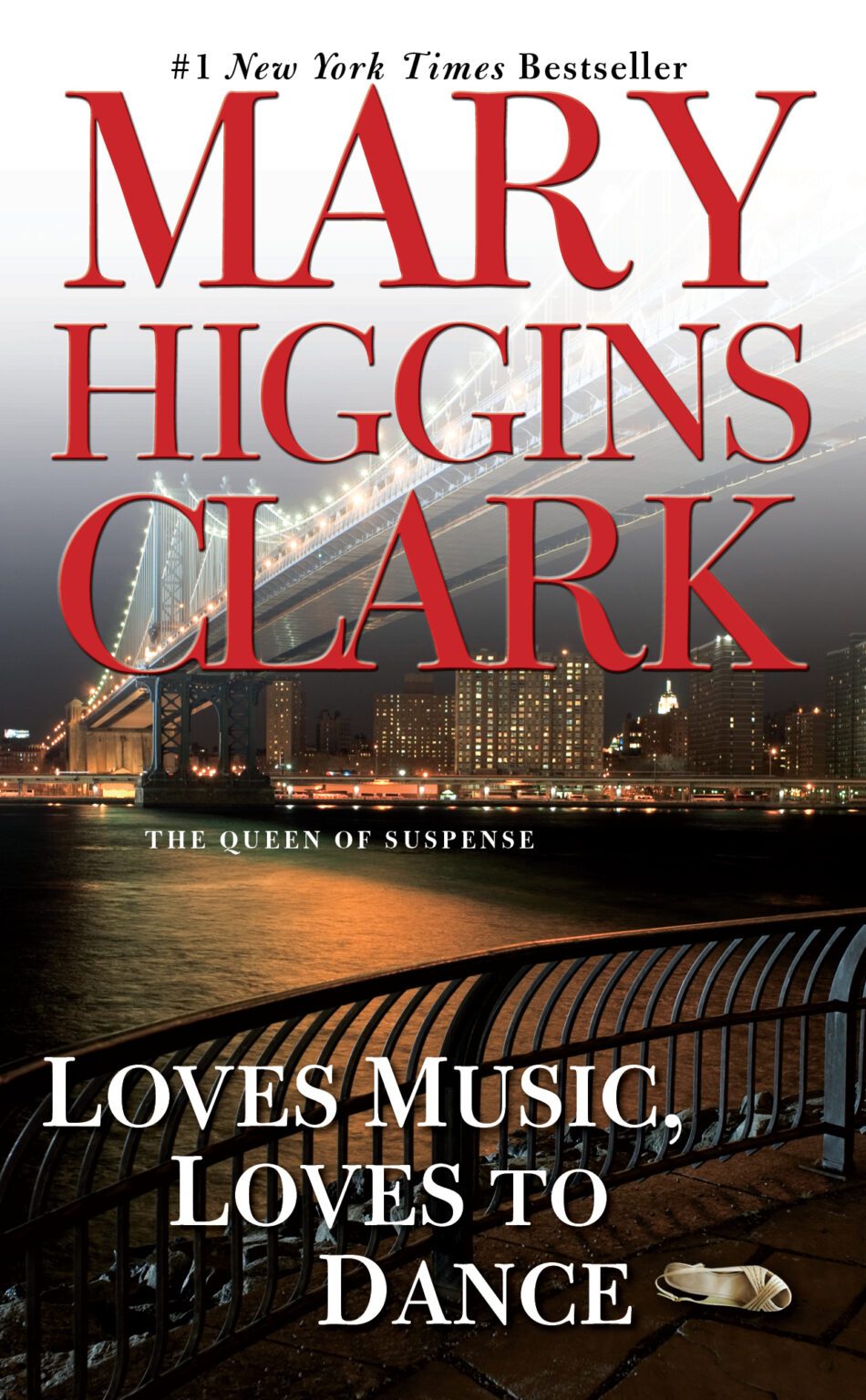 7. Loves Music, Loves to Dance
After college, best friends Erin Kelley and Darcy Scott move to the city to pursue exciting careers. Erin is a promising jewelry designer and Darcy finds success as a decorator. On a lark, Darcy persuades Erin to help their TV producer friend research the kinds of people who place personal ads. It seems like innocent fun…until Erin disappears.
Erin's body is found on an abandoned Manhattan pier — on one foot is her own shoe, on the other, a high-heeled dancing slipper. Soon after, startling communiques from the killer reveal that Erin is not the first victim of this "dancing shoe murderer." And, if the killer has his way, she won't be his last. Next on his death list is Darcy.
---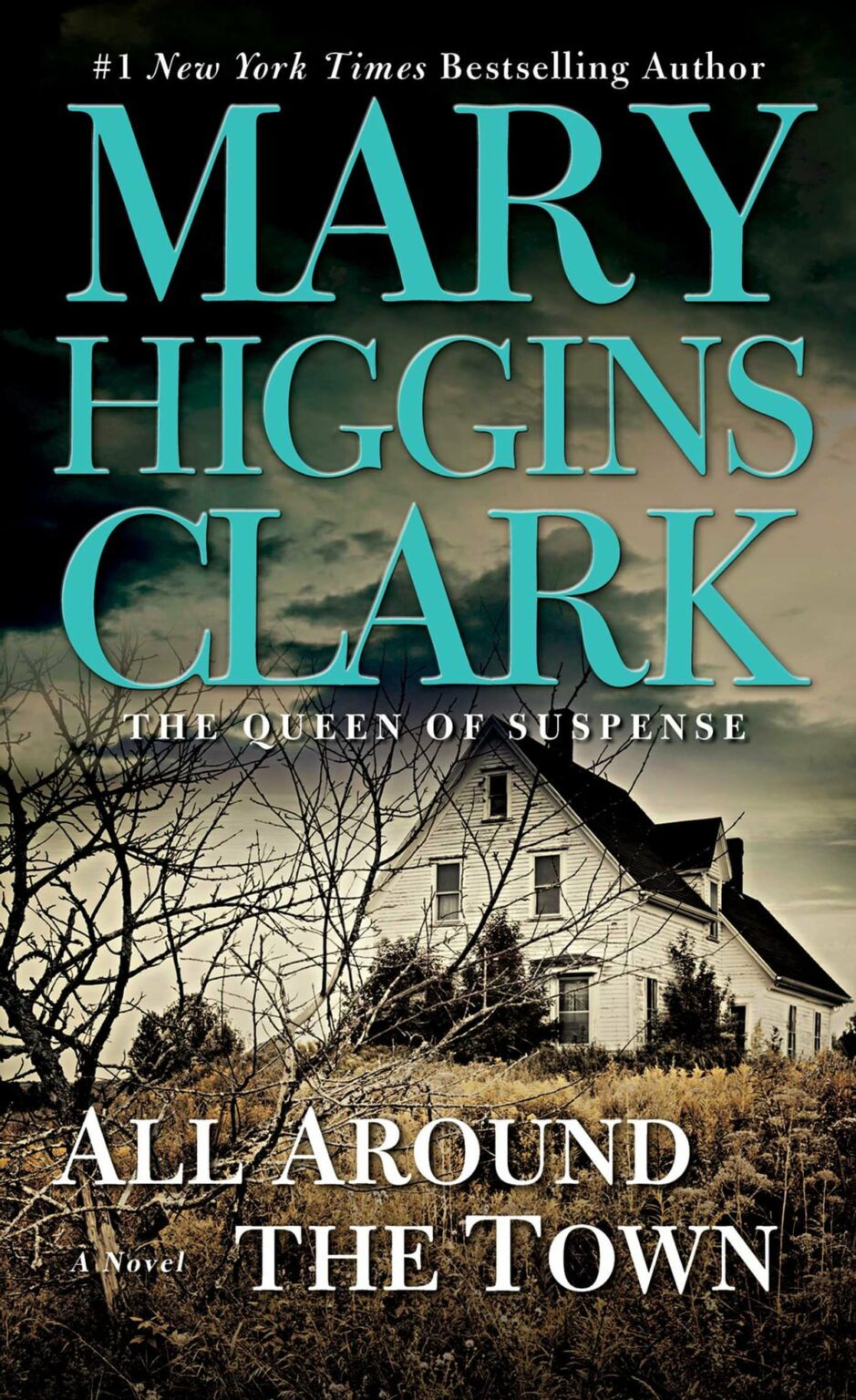 8. All Around the Town
When Laurie Kenyon, a twenty-one-year-old student, is accused of murdering her English professor, she has no memory of the crime. Her fingerprints, however, are everywhere. When she asks her sister, attorney Sarah, to mount her defense, Sarah in turn brings in psychiatrist Justin Donnelly.
Kidnapped at the age of four and victimized for two years, Laurie has developed astounding coping skills. Only when the unbearable memories of those lost years are released can the truth of the crime come out. And only then can the final sadistic plan of her abductor, whose obsession is stronger than ever, be revealed.
---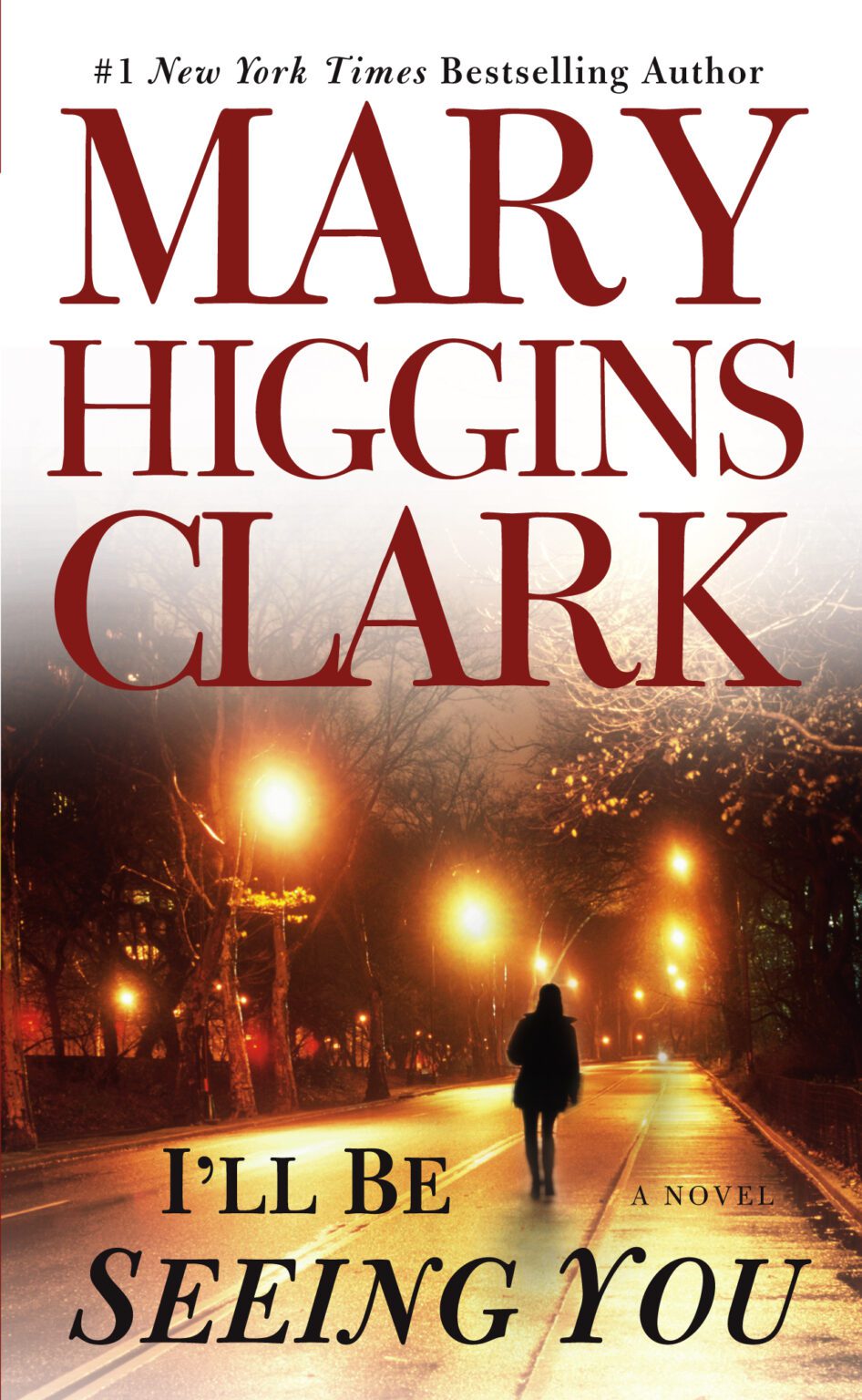 9. I'll Be Seeing You
When reporter Meghan Collins sees the sheet-wrapped corpse in a New York City hospital, she feels as if she's staring into her own face. The murdered woman could have been her double, and Meghan has troubles enough already without this bizarre experience.
Nine months ago, her much-loved father's car spun off a New York bridge. Now, investigators are saying that there's no trace of his car in the river, and they suspect he faked his own death.
With frightening speed, links start to appear between Meghan's father and her dead lookalike. Meghan may be in danger herself, but she's determined to find the truth to the mystery. In a nightmare journey spiraling from New York to Connecticut to Arizona, Meghan finds that the truth can sometimes be deadly.
---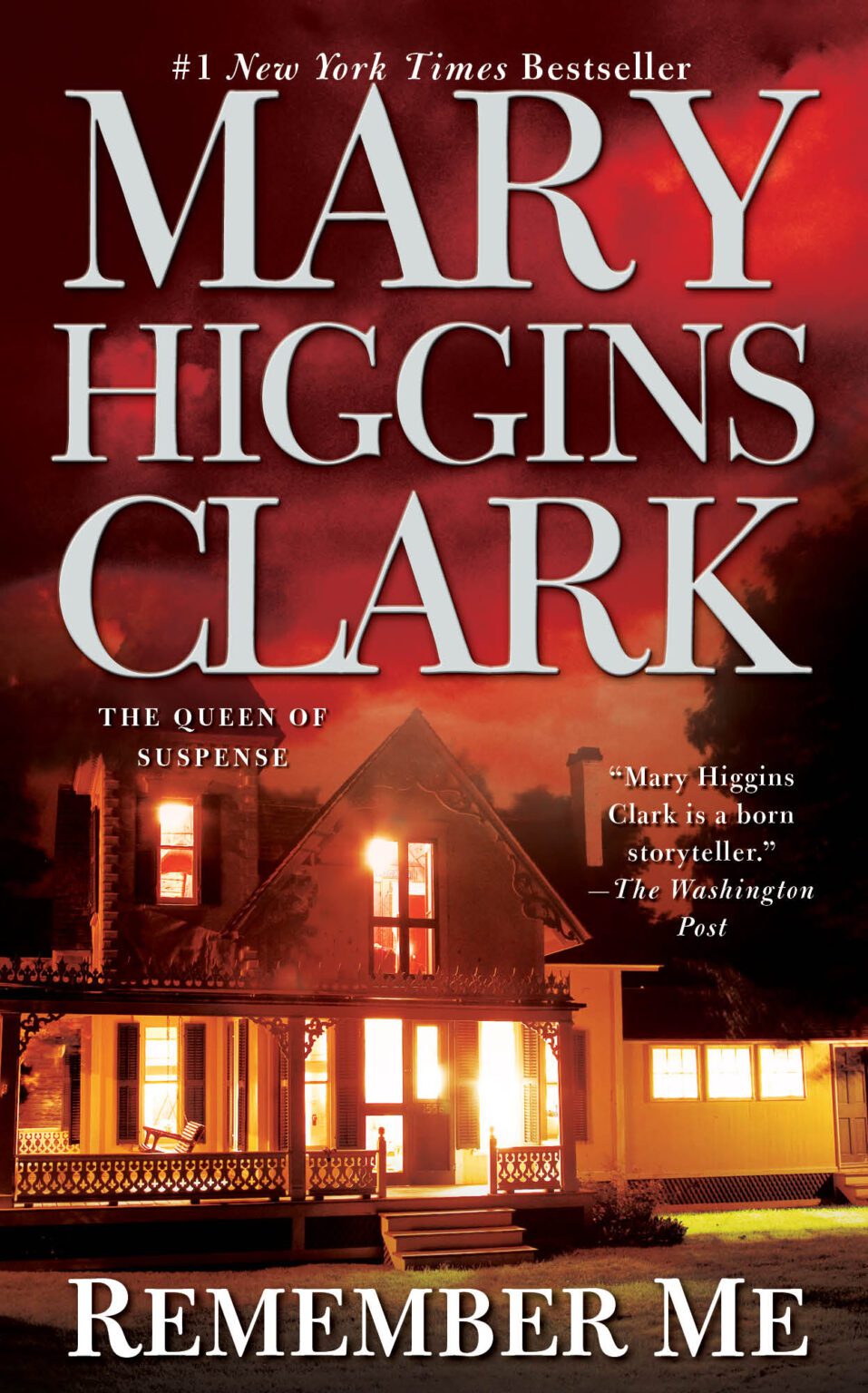 10. Remember Me
Menley Nichols and her husband, Adam, a criminal attorney, rent a house on Cape Cod in the hope of restoring their faltering marriage. The birth of their daughter, Hannah, has revitalized their relationship, but Menley has never stopped blaming herself for the accidental death of her two-year-old son. The serenity of the Cape promises a new start.
But when they visit Remember House, an eighteenth-century landmark with a sinister past, strange incidents force Menley to relive the accident that killed her son, and she begins to fear for Hannah's safety. Then Adam takes on a client suspected of murder when his wealthy young bride of only three months drowns in a storm — and the family is drawn into a rising tide of terror.
---
Final thoughts
The Mary Higgins Clark books in order collectively portray the career of one of the most highly-respected authors in the mystery suspense genre. Higgins Clark came to dominate in this genre and was a trailblazer. Her books typically feature women with the odds stacked against them who nevertheless persevere and triumph — something Higgins Clark had personal experience with from her own life.
More Mystery Suspense Resources