Following her debut publication Tami Hoag wrote quite a few category romances before beginning a genre shift into romantic suspense, and then mystery crime thrillers. Therefore, you may want to learn a little bit more about all the Tami Hoag books in order before you dive in, so you know which books below to which era of her writing.
We've included all of her books below in order of publication and with series descriptions so you can decide for yourself where you would like to begin reading the Tami Hoag books in order.
Tami Hoag Books in Order
Hennessy Books
The first books on our list of the Tami Hoag books in order are the Hennessy books, which includes her debut and subsequent sequel. These books are part of the overarching Loveswept series. The first book combines the tropes of sports romances and opposites attract with a football star lead and the girl-next-door.
The Trouble with J.J. (1988)
Magic (1990)
Standalone Books
This next list of Tami Hoag books in order includes an apt snapshot of her genre shift. Dark Paradise was one of her first novels in the genre of mystery crime thrillers. This list also includes her second ever publication: McKnight in Shining Armor.
Bradshaw Books
Once again Tami Hoag introduces themes of a sports romance with a baseball player and a physical therapist in Straight from the Heart. Like many romance series, the second book in this duology follows new protagonists, but has similar themes of passion, heartbreak, and redemption.
Straight from the Heart (1989)
The Last White Knight (1992)
Quaid Horses Books
This next group of Tami Hoag books in order is a Loveswept romance trilogy. Each book presents two love interests with seemingly different goals or plans but a shared passion, and how the come together.
Rumor Has It (1989)
Man of Her Dreams (1989)
Tempestuous (1990)
Rainbow Chasers Books
Each book in this loosely connected series also follows new protagonists. However, in reading these Tami Hoag books in order you can see how her interest in romantic suspense was growing, with more mysterious elements beginning to appear in her writing.
Doucet Books
Just like the previous series, this collection of books is a great look into Tami Hoag's transition from steamy romances to suspenseful steamy romances.
The Restless Heart is a Windswept romance, but Lucky's Lady follows another member of the Doucet family. All of the Doucet books take place in Louisiana, with the last two books taking place in Bayou Breaux.
However, A Thin Dark Line is the beginning of another series following the two main characters. This is in addition to each book, besides the Windswept title, being collected as the Bayou books on Hoag's website.
Deer Lake Books
This duology takes place in Deer Lake, Minnesota and the books are crime and courtroom dramas. Night Sins was Tami Hoag's first proper suspense novel. Both Deer Lake novels follow kidnapping cases in this small Minnesotan town.
Night Sins (1995)
Guilty As Sin (1996)
Broussard and Fourcade Books
This is the second series we mentioned which includes A Thin Dark Line. As may be apparent with the 20 year gap between the first and second book, it was never intentional for Tami Hoag to continue Broussard's and Fourcade's story, but she has. The books follow titular characters Detective Nick Fourcade and Deputy Annie Broussard.
Bad Liar, the third installment, has unfortunately been pushed out for publication many times with the latest date being June 2023. There is no pre-order currently available.
A Thin Dark Line (1997)
The Boy (2018)
Bad Liar (TBA)
Kovac & Liska Books
This next series by Tami Hoag is arguably the books for which she is most well-known. It is also her longest series.
The books follow hard-boiled police detective Sam Kovac and his wise-cracking partner Nikki Liska. It takes place in Minneapolis, Minnesota.
Elena Estes Books
This next series combines two elements that Tami Hoag knows very well: Crime investigations and horse training. The titular character, Elena Estes, is a former cop who has become a horse trainer in Palm Beach, Florida. However, she soon learns that the past is never far behind and that it is very difficult to lose a cop's instincts.
Dark Horse (2002)
The Alibi Man (2006)
Oak Knoll Books
The final book series by Tami Hoag is Oak Knoll. These books take place in the town of Oak Knoll, California and follow Sheriff's detective Tony Mendez in his investigations. The books follow sinister and disturbing cases in the 1980s.
Deeper Than the Dead (2008)
Secrets to the Grave (2010)
Down the Darkest Road (2011)
Anthologies
Tami Hoag has also contributed to two anthologies throughout her career.
In Our Dreams (1998) (Out of Print)
Who is Tami Hoag?
Like many other authors in the 1980s and 1990s, such as Iris Johansen, Tami Hoag got her big break as an author writing category romances for Bantam's Loveswept series. Throughout the proceeding years Hoag wrote many straight-forward romances, before beginning to delve into romantic suspense. Nowadays she writes more fully within the genre of mystery crime thrillers, but still often includes hints of romantic tension.
Therefore, reading all the Tami Hoag books in order will be a varied pursuit. We've included all of her books below in publication order, so you can see the transition and evolution throughout her career.
Her first New York Times bestseller was Night Sins, and each of her books since that 1995 publication has been a bestseller. Night Sins was also adapted into a star-studded TV movie in 1997 of the same name.
The adaptation stars Valerie Bertinelli and Harry Hamlin in the leading roles. It also stars Karen Silas, Martin Donovan, David Marshall Grant, and Mariska Hargitay.
It is safe to say that Hoag found her passion when she began writing crime thrillers, and the realistic nature of her books is something she prides herself on. She is diligent with her research.
Hoag has researched forensic psychology, driven a police car, and practiced mixed martial arts. She also attends a police academy conference each summer which is for crime writers to properly understand the field.
In addition to being a bestselling author, Hoag is also competitive and award-winning in equestrian dressage. She lives within the greater Los Angeles area.
Summary of Tami Hoag Books in Order
During the past 34 years, Tami Hoag has written romances, romantic suspense, and mystery thrillers. She definitely found her stride within publishing with the genre shift to romantic suspense and mystery thrillers.
So, below we have the summaries for three of her series. The below books are from Hoag's Kovac & Liska series, Elena Estes series, and Oak Knoll series. All of these books fall more within the genre of mystery crime thrillers, but there are hints of romantic tension throughout.
---
Kovac & Liska Books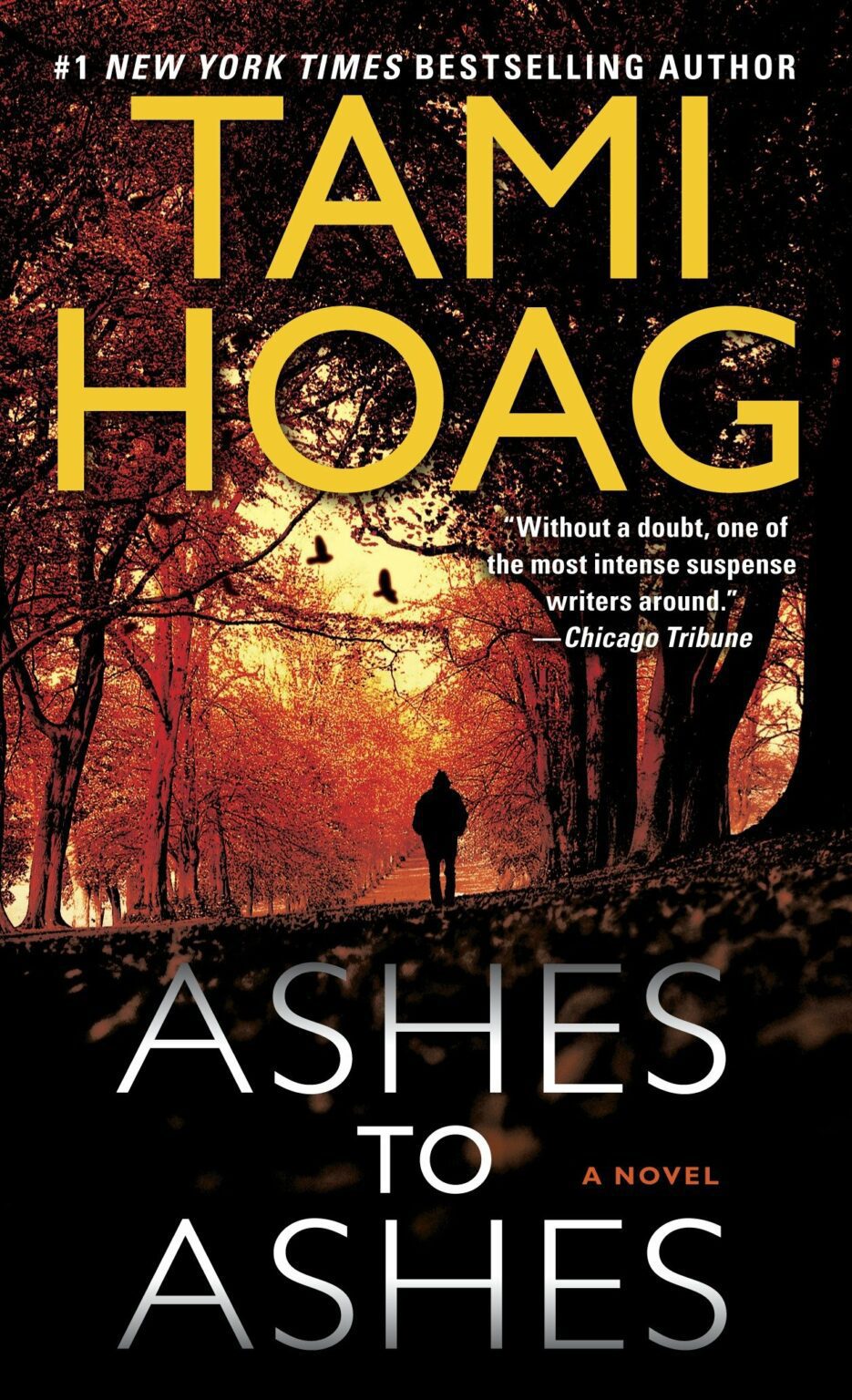 1. Ashes to Ashes
He performs his profane ceremony in a wooded Minneapolis park, anointing his victims, then setting the bodies ablaze. He has already claimed three lives, and he won't stop there. Only this time there is a witness. But she isn't talking.
Enter Kate Conlan, former FBI agent turned victim/witness advocate. Not even she can tell if the reluctant witness is a potential victim or something more troubling still. Her superiors are interested only because the latest victim may be the daughter of Peter Bondurant, an enigmatic billionaire.
When Peter pulls strings, Special Agent John Quinn gets assigned to the case. But the FBI's ace profiler of serial killers is the last person Kate wants to work with, not with their troubled history.
Now she faces the most difficult role of her career — and her life. For she's the only woman who has what it takes to stop the killer…and the one woman he wants next.
---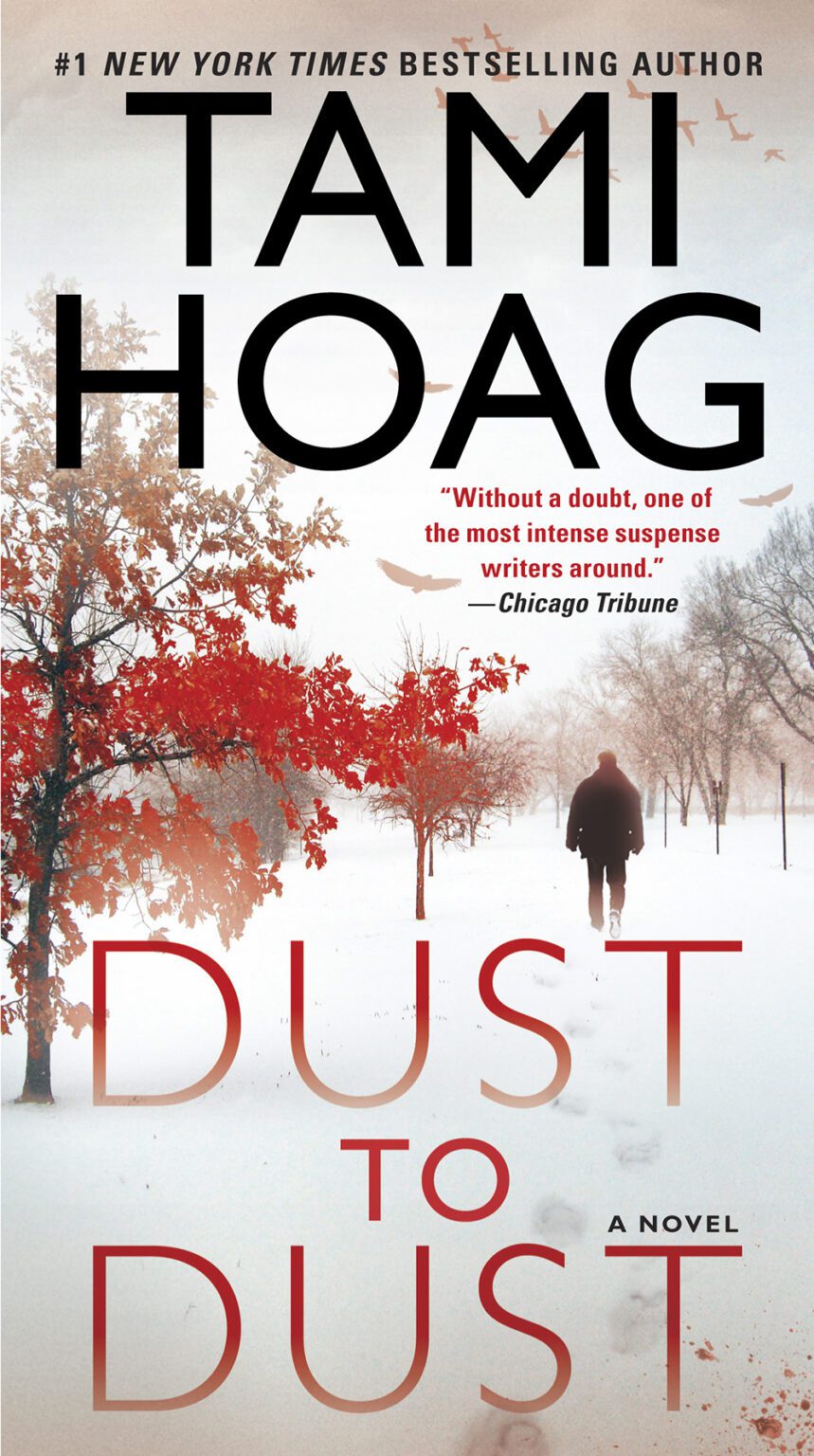 2. Dust to Dust
The death of internal affairs investigator Andy Paxton is a potential political bomb for the Minneapolis Police Department… Andy Paxton was gay and he was investigating a possible cop connection in the brutal murder of another gay officer.
But Andy's death looks like suicide, or an unfortunate and embarrassing accident. Now the pressure is on from the top brass to close the case as soon as possible.
But the investigation's lead detective Sam Kovac doesn't believe the case is as straightforward as it appears. As he digs deeper, it is looking very much like Paxton discovered something that got him killed. And he might not be the final victim…
---
3. Prior Bad Acts
It was a crime so brutal, it changed the lives of even the most hardened homicide cops. The Haas family murders left a scar on the community nothing can erase, but everyone agrees that convicting the killer, Karl Dahl, is a start.
Only Judge Carey Moore seems to be standing in the way. Her ruling that Dahl's prior criminal record is inadmissible raises a public outcry — and puts the judge in grave danger.
When an unknown assailant attacks Judge Moore in a parking garage, two of Minneapolis's top cops are called upon to solve the crime and keep the judge from further harm. Detective Sam Kovac is as hard-boiled as they come, and his wisecracking partner, Nikki Liska, isn't far behind. Neither one wants to be on this case, but when Karl Dahl escapes from custody, everything changes, and a seemingly straightforward case cartwheels out of control.
The stakes go even higher when the judge is kidnapped — snatched out of her own bed even as the police sit outside, watching her house. Now Kovac and Liska must navigate through a maze of suspects that includes the stepson of a murder victim, a husband with a secret life, and a rogue cop looking for revenge where the justice system failed
With no time to spare, the detectives are pulled down a strange dark trail of smoke and mirrors. No one is who they seem and everyone is guilty of Prior Bad Acts.
---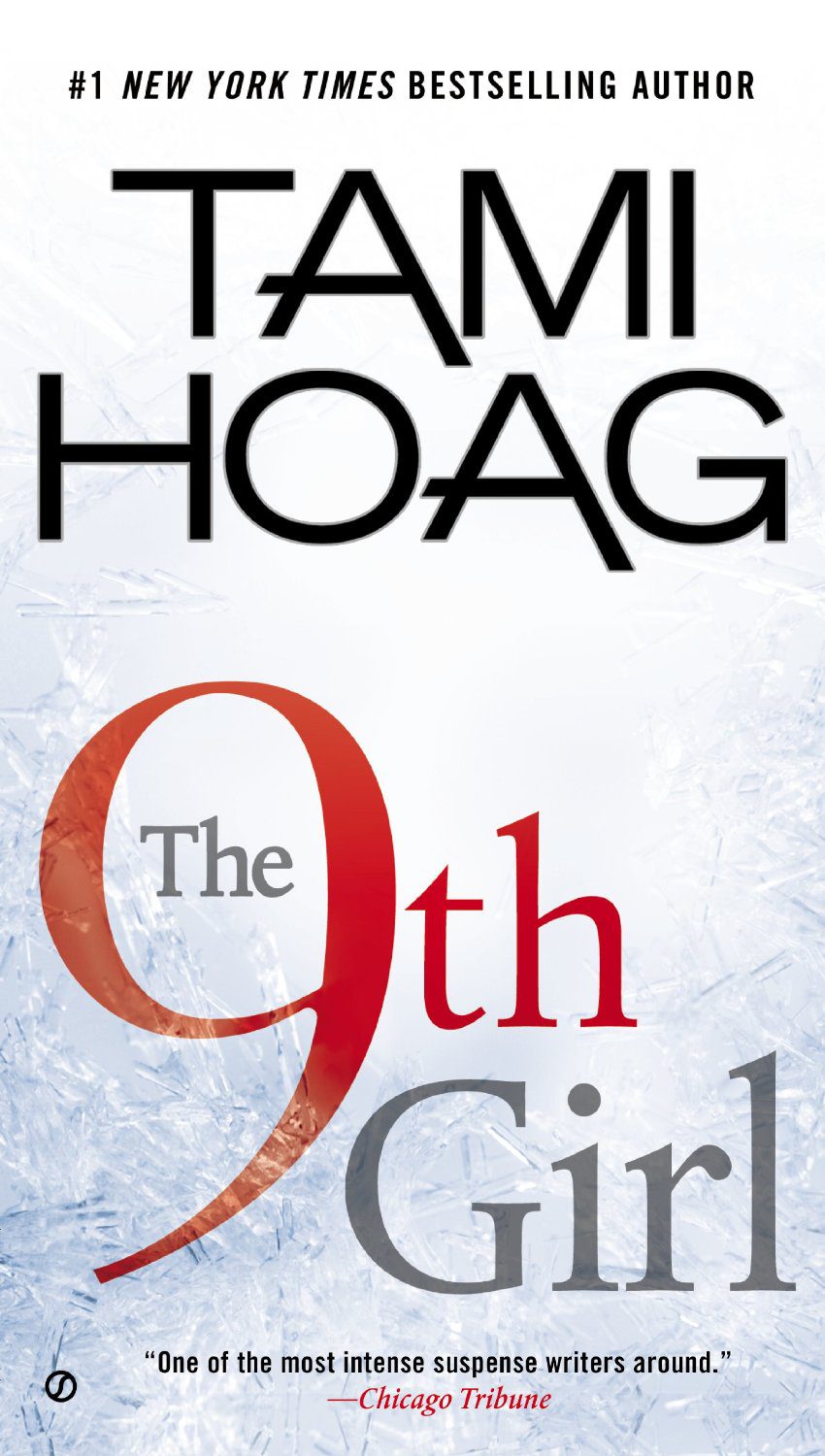 4. The 9th Girl
On a frigid New Year's Eve in Minneapolis a young woman's brutalized body falls from the trunk of a car into the path of oncoming traffic. Questions as to whether she was alive or dead when she hit the icy pavement result in her macabre nickname, Zombie Doe.
Unidentified and unidentifiable, she is the ninth nameless female victim of the year. Now homicide detectives Sam Kovac and Nikki Liska are charged with the task of not only finding out who Zombie Doe is, but who in her life hated her enough to destroy her.
Was it personal, or could it just have been a crime of opportunity? Their greatest fear is that not only is she their ninth Jane Doe of the year, but that she may be the ninth victim of a vicious transient serial killer they have come to call Doc Holiday.
Crisscrossing America's heartland, Doc Holiday chooses his victims at random, snatching them in one city and leaving them in another, always on a holiday. If Zombie Doe is one of his, he has brought his gruesome game to a new and more terrifying level.
But as Kovac and Liska begin to uncover the truth, they will find that the monsters in their ninth girl's life may have lived closer to home. And even as another young woman disappears, they have to ask the question: Which is the greater evil — the devil you know or the devil you don't?
---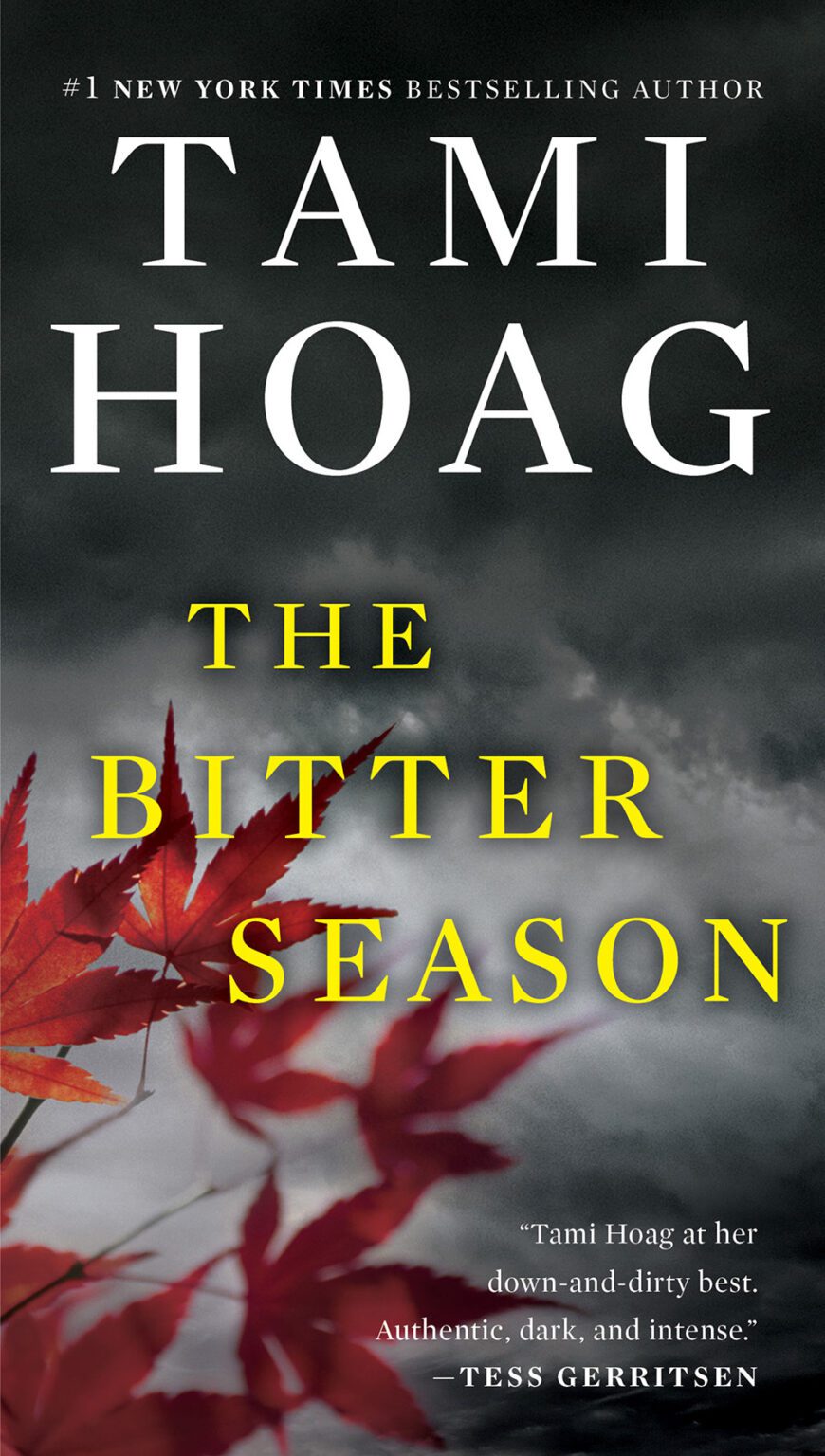 5. The Bitter Season
A murder from the past. A murder from the present. And a life that was never meant to be…
As the dreary, bitter weather of late fall descends on Minneapolis, Detective Nikki Liska is restless. After moving to the cold case squad in order to spend more time with her sons, she misses the rush of pulling an all-nighter, the sense of urgency of hunting a murderer on the loose. Most of all she misses her old partner, Sam Kovac.
Sam is having an even harder time adjusting to Nikki's absence, saddled with a green new partner younger than pieces of Sam's wardrobe. Sam is distracted from his troubles by an especially brutal double homicide: A middle-aged husband and wife bludgeoned and hacked to death in their home with a ceremonial Japanese samurai sword.
Nikki's case, the unsolved murder of a family man, community leader, and decorated sex crimes detective for the Minneapolis PD, is less of a distraction: Twenty years later, there is little hope for finding the killer who got away.
On the other end of the spectrum, Minneapolis resident Evi Burke has a life she only dreamed of as a kid in and out of foster homes: A beautiful home, a family, people who love her, a fulfilling job. Little does she know that a danger from her past is stalking her perfect present. A danger powerful enough to pull in both Kovac and Liska and destroy the perfect life she was never meant to have.
---
Elena Estes Books
1. Dark Horse
In a trailer in a Florida swamp, time is running out for eighteen year-old Erin Seabright. A pawn in a kidnapper's terrifying game for a ransom no one can pay, her last hope is a washed-up ex-cop who has already lost it all — not once, but twice.
The wealthy world of the Palm Beach horse set seems a long way from a cop's world in the narcotics division. A lifetime ago, undercover sheriff's detective Elena Estes worked the mean streets and BackTop alleys, living by her wits and playing the long odds until she took one risk too many. Now Estes lives on the ragged edge of lost hope and self-hatred, hiding from the past and believing she doesn't deserve to have a future. But the past is about to come back with a vengeance, and the future is about to become a race between life and death.
A young woman is missing and her twelve year-old stepsister comes to Estes for help. No one but serious, studious Molly Seabright seems concerned about what's happened to her troubled older sister. But Molly is convinced Erin is in danger.
Estes has no P.I. license, no interest in a new career, and no desire to break her self-imposed exile. But the more she learns about the people Erin Seabright was involved with, the more her long-dormant cop instincts come back to life.
From the gilded life of Palm Beach to the darkest corners of the Florida swamps, to a final show-down that could cost her everything. A race against time and evil. A race in which Estes is the dark horse — and no one is betting on her to win.
---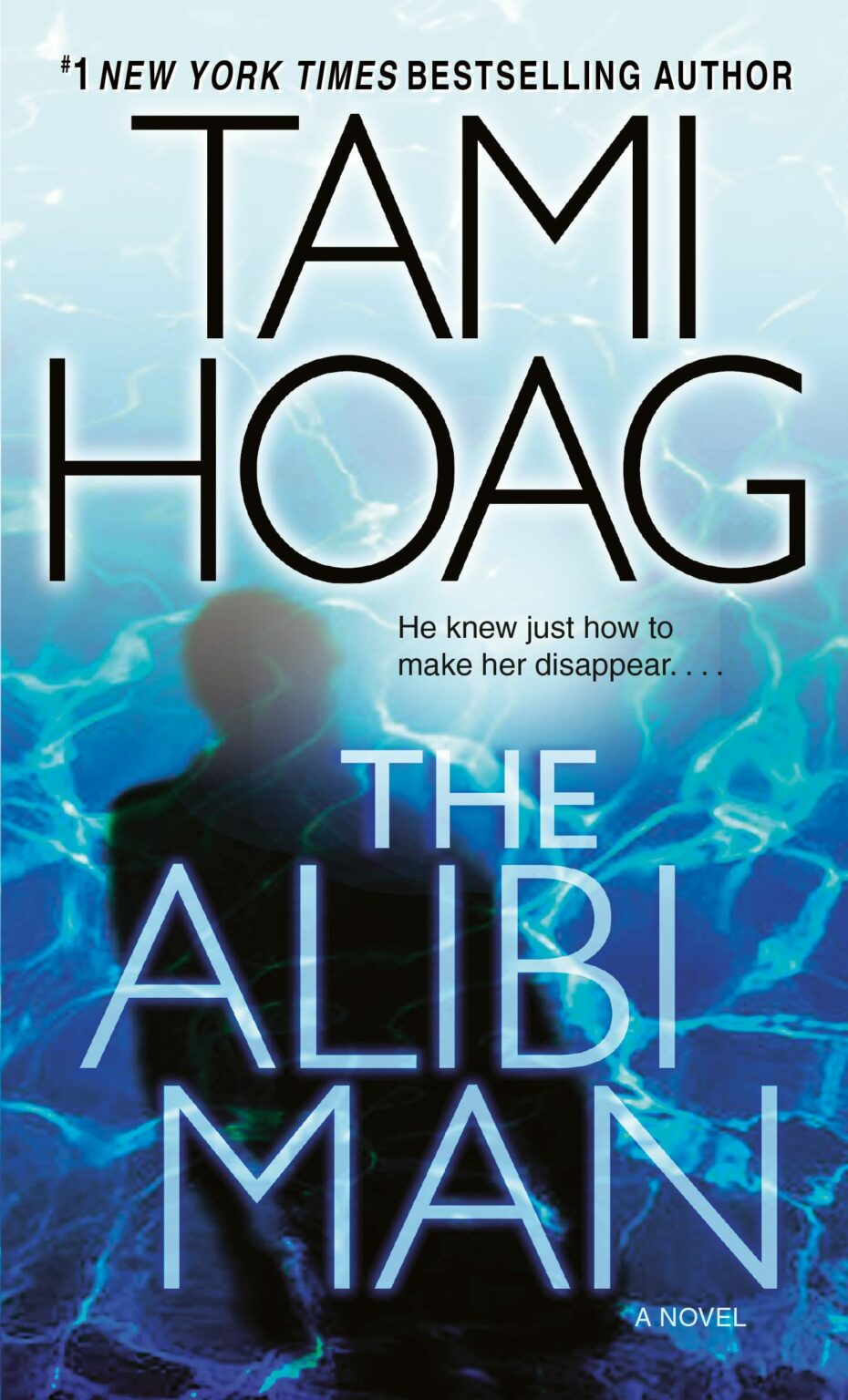 2. The Alibi Man
She was a vision, a siren, and a nightmare. She was dead. Now he needed her to disappear. And he knew just how to make it happen.
The Palm Beach elite go to great lengths to protect their own — and their own no longer includes Elena Estes. Once upon a time a child of wealth and privilege, Elena turned her back on that life.
Betrayed and disillusioned by those closest to her, she chose the life of an undercover cop, the hunt for justice her own personal passion. Then a tragic, haunting mistake ended her career.
Now Elena exists on the fringes of her old life, training horses for a living. But a shocking event is about to draw her back into the painful vortex she's fought so hard to leave behind.
First she finds the body — a young woman used, murdered, and dumped in a canal. Not just a victim, but a friend.
As Elena delves into her dead friend's secret life, she discovers ties not only to the Russian mob but also to a group of powerful and wealthy Palm Beach bad boys known for giving each other alibis to cover a multitude of sins. A group that includes a man Elena once knew very well — her former fiancé, Bennett Walker, a man she knows has already escaped justice at least once in his life.
Finding her friend's killer will put Elena at odds with her old life, with her new lover, and with herself. But she is determined to reveal the truth — a truth that will shock Palm Beach society to its core, and could very well get her killed.
---
Oak Knoll Books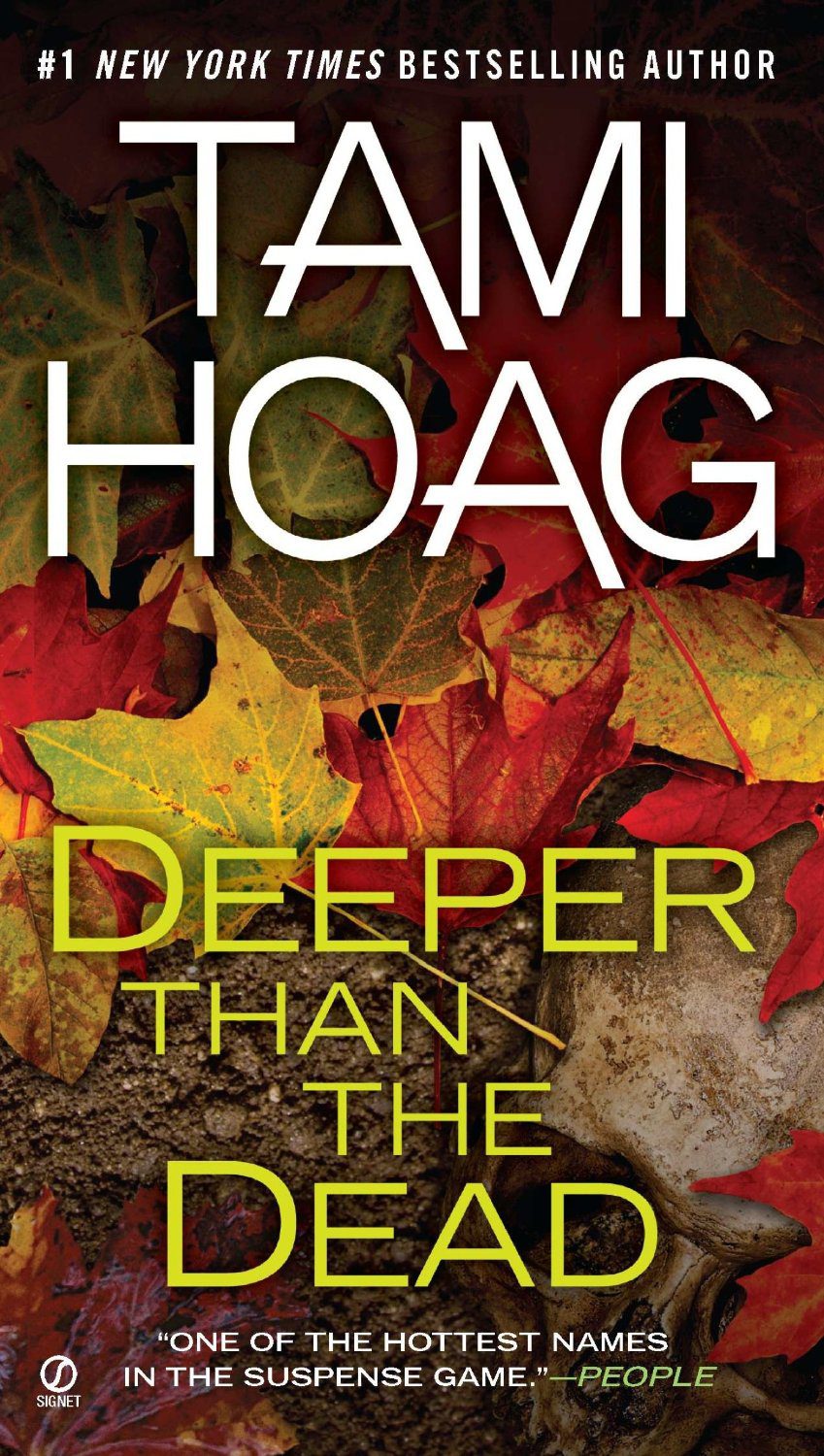 1. Deeper Than the Dead
California, 1985. Four children, running in the woods behind their school, stumble upon a partially buried female body, eyes and mouth glued shut. Close behind the children is their teacher, Anne Navarre, shocked by this discovery and heartbroken as she witnesses the end of their innocence.
What she doesn't yet realize is that this will mark the end of innocence for an entire community, as the ties that bind families and friends are tested by secrets uncovered in the wake of a serial killer's escalating activity.
Detective Tony Mendez, fresh from a law enforcement course at FBI headquarters, is charged with interpreting those now revealed secrets. He's using a new technique — profiling — to develop a theory of the case, a strategy that pushes him ever deeper into the lives of the three children, and closer to the young teacher whose interest in recent events becomes as intense as his own.
As new victims are found and the media scrutiny of the investigation bears down on them, both Mendez and Navarre are unsure if those who suffer most are the victims themselves — or the family and friends of the killer, blissfully unaware that someone very close to them is a brutal, calculating psychopath.
---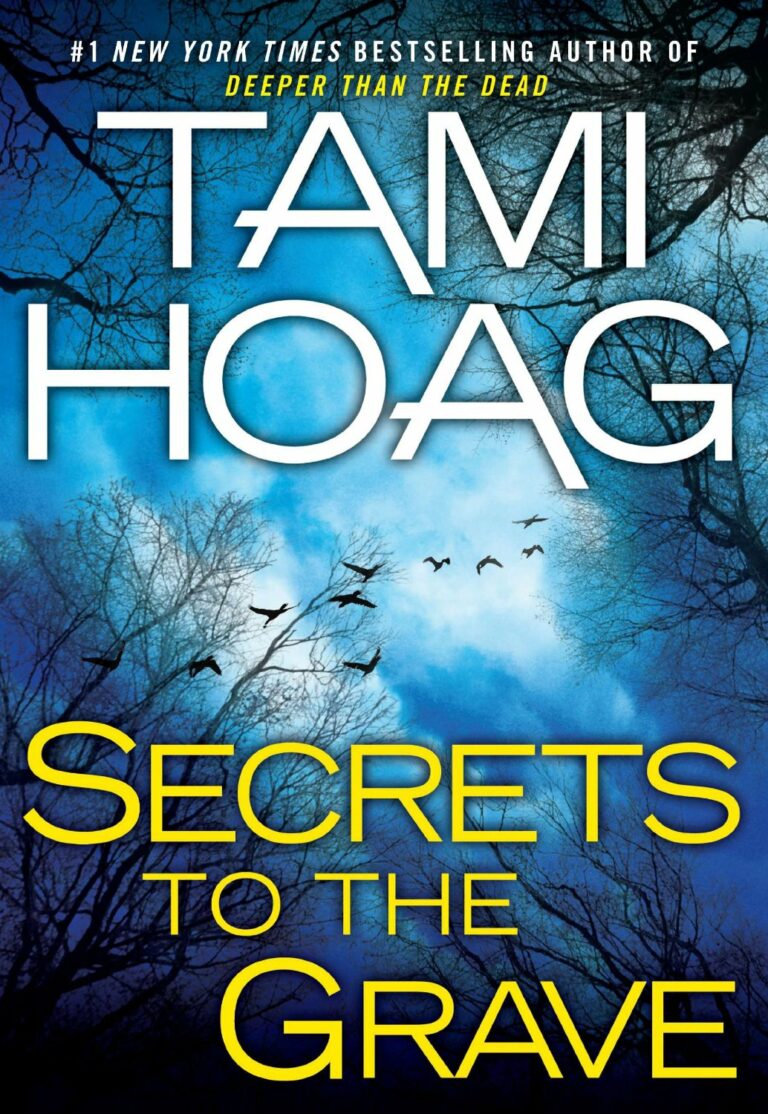 2. Secrets to the Grave
California, 1986. A 911 call from a small child sends the idyllic town of Oak Knoll into a tailspin. Then a brutal crime scene is discovered: The body of Marissa Fordham with her young daughter, Haley, injured but alive.
Sheriff's detective Tony Mendez faces a puzzle with nothing but pieces that won't fit. To assist with his witness, Haley, he calls teacher-turned-child advocate Anne Leone, who's already the star witness in a sensational murder trial.
As Tony and Anne begin to peel back the layers of Marissa Fordham's life, they find a clue fragment here, another there. And just when it seems Marissa has taken her secrets to the grave, they uncover a fact that puts Anne and Haley directly in the sights of a killer: Marissa Fordham never existed.
---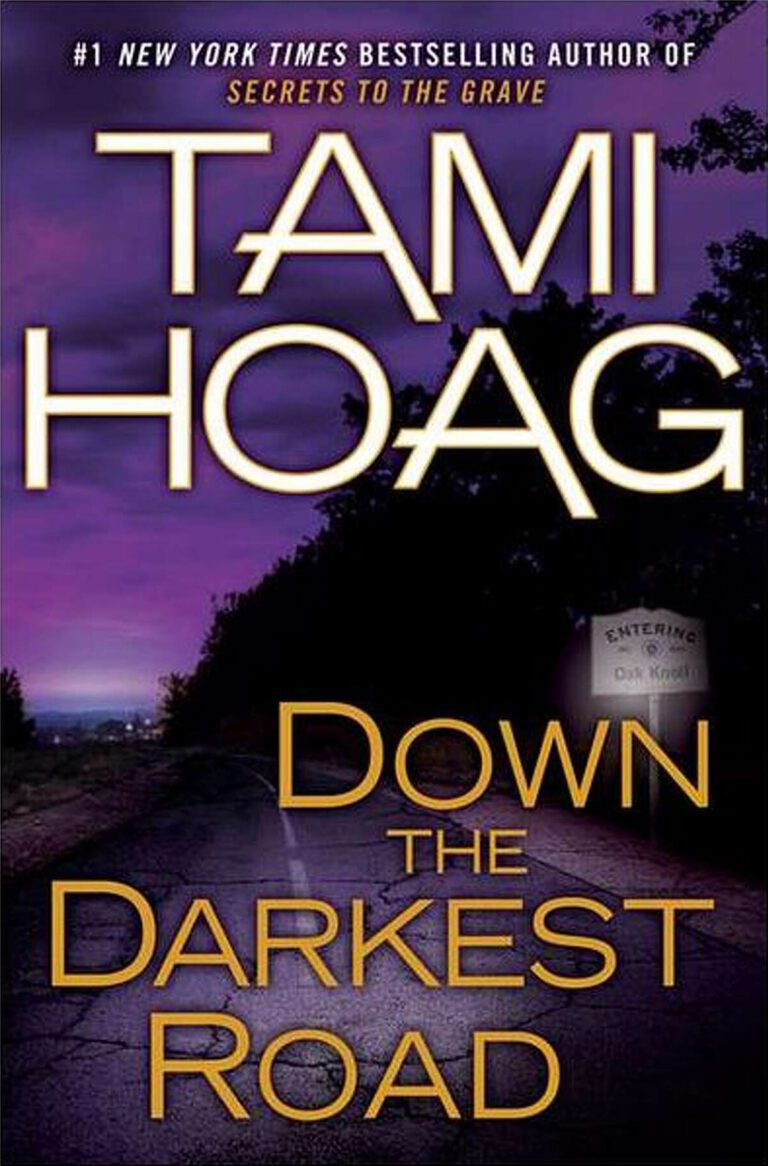 3. Down the Darkest Road
Four years after the unsolved disappearance of her sixteen-year-old daughter, Lauren Lawton is the only one still chasing the ghosts of her perfect Santa Barbara life. The world has given her daughter up for dead. Her husband ended his own life in the aftermath. Even Lauren's younger daughter is desperate to find what's left of the childhood she hasn't been allowed to have.
Lauren knows exactly who took her oldest child, but there is not a shred of evidence against the man. Even as he stalks her family, Lauren is powerless to stop him. The Santa Barbara police are handcuffed by the very laws they are sworn to uphold.
Looking for a fresh start in a town with no memories, Lauren and her younger daughter, Leah, move to idyllic Oak Knoll. But when Lauren's suspect turns up in the same city, it feels to all the world that history is about to repeat itself. Leah Lawton will soon turn sixteen, and Oak Knoll has a cunning predator on the hunt.
Sheriff's detective Tony Mendez and his team begin to close in on the suspected killer, desperate to keep the young women of their picturesque town safe. But as the investigators sift through the murky circumstances of an increasingly disturbing case, a stunning question changes everything they thought they knew.
---
Final thoughts on Tami Hoag books in order
There are largely three options when choosing to read the Tami Hoag book in order: Romance, romantic suspense, or crime thriller novels. However, if you work your way through her entire bibliography, you will witness the transition she made and the blurring of those genres.
Have you read any of the Tami Hoag books in order? Let us know in the comments below.
More Romantic Suspense Resources