The journalist-turned-author has received praise from authors such as Stephen King and Peter James, so it's no wonder you're looking for how to read the Linwood Barclay books in order.
While Barclay had published a handful of books while still working full-time as a journalist, it wasn't until his retirement from journalism that he found renowned fame within fiction writing. As he entered a new era of his life and his writing, Barclay shifted from humorous prose to more sinister scenes.
Many of books feature recurring characters, familiar settings, or allude to previous novels.
Linwood Barclay Books in Order
Zack Walker Books
Linwood Barclay's debut, Bad Move, is a humorous mystery thriller that makes it apparent he wrote humor for a major daily newspaper before his switch to fiction writing. The books follow Zack Walker, a dad who has just moved with his family to the suburbs. At first he is a science fiction writer before becoming a newspaper reporter, but throughout the series he is an amateur sleuth.
In the first book the Walkers are trying to adjust to their new life in the small town of Oakwood. But then Zack's paranoid tendencies get him implicated in a murder investigation when two bodies turn up. In an effort to protect his family and clear his own name, Zack attempts to track down the killer himself.
No Time for Goodbye Books
The second series in our list of the Linwood Barclay books in order is his No Time for Goodbye books. These books include an appearance from a character, Keisha, who goes on to be the protagonist in a later Barclay novel: Never Saw It Coming. You should read No Time for Goodbye before you read Never Saw It Coming.
This book follows Cynthia Bigge. When Cynthia was fourteen, she woke one morning to discover her entire family had vanished. Now, twenty-five years later with a new family of her own, she is about to discover the truth of that fateful morning
No Time for Goodbye (2007)
No Safe House (2014)
Standalone Books
By far the biggest section of Linwood Barclay's bibliography is his standalones. However, these books still have loose connections with some recurring characters or a shared setting, such as his eerie small town of Promise Falls.
Reading these Linwood Barclay books in order of publication is the recommended reading order. While it is possible to read the standalone books out of order, you will have a heightened reading experience following the chronological order of these books. On that note, there are also recurring characters from his standalone books in his No Time for Goodbye series and his Promise Falls series.
As previously mentioned, the main character in Never Saw It Coming, Keisha, first appears in No Time for Goodbye. Therefore, you should read No Time for Goodbye before you read Never Saw It Coming. This 2013 book is also based on the 2011 novella, Clouded Vision, which appears later on in our list of the Linwood Barclay books in order.
As well, a main character in the Promise Falls series, Cal Weaver, first appears in A Tap on the Window. You should read A Tap on the Window before you begin the Promise Falls books if you wish to read these books in chronological order.
Promise Falls Books
While Promise Falls serves as the backdrop for many of Linwood Barclay's books, only four full-length novels and one novella are part of his proper Promise Falls series. This ominous little town in New York is full of secrets and terrors which Barclay explores in this series.
The first book follows David Harwood who has recently returned to his hometown of Promise Falls, while the subsequent novella and sequels follow private investigator Cal Weaver. This wasn't the first appearance of Cal in Barclay's writing, however, as he first appeared in A Tap on the Window back in 2013.
Chase Books
These next thriller books are middle grade and were Barclay's first venture into the genre. It follows twelve-year-old Jeff Conroy who discovers a dog that ends up having escaped from a secret organization, The Institute. Chipper is a very special dog and was part of a multi-million dollar experiment before he escaped.
Jeff and his friend, Emily, soon become targets of the organization as The Institute tries to track down the super-dog, Chipper.
Chase (2017)
Escape (2018)
Short Stories / Novella
If you enjoy reading short stories and novellas, then there are a few options for you from Linwood Barclay's bibliography. The first, Clouded Vision, was the inspiration for Barclay's book Never Saw It Coming.
Clouded Vision (2011) (Out of Print Novella)
Pit Stop: Sean Reilly vs. Glen Garber (2015) (Short Story with Raymond Khoury)
Jacket Man (2016) (Short Story)
Nonfiction Books
Barclay also has written four nonfiction books. These were published while he was still an employee with the Toronto Star.
Anthologies
Linwood Barclay has also contributed to two anthologies during his career as an author.
FaceOff (2014)
Who is Linwood Barclay?
Linwood Barclay has created a name for himself within the genre of mystery thrillers and psychological suspense, but his novels aren't the first time his name has been in print. Barclay was a reporter for many years before his retirement from the world of journalism and foray into the world of fiction.
While he was born in Connecticut, Barclay largely grew up in Canada. His family moved to Ontario when he was four.
Barclay attended Trent University in Peterborough, Ontario and graduated with an English literature degree. He then went on to work at the Peterborough Examiner before he began at the Toronto Star in 1981. Barclay was a journalist with the Toronto Star until his retirement in 2006, when he began pursuing writing novels full-time.
From 1993 until his retirement, Barclay was the paper's humor columnist. It was shortly after his retirement, in 2007, when No Time for Goodbye was published, which has garnered international success. It has been translated into nearly 30 languages.
His 2011 thriller, The Accident, was adapted into a mini-series in France. As well, Barclay adapted his novel Never Saw It Coming into a screenplay for a movie directed by Gail Harvey and starring Eric Roberts and Emily Hampshire. Several other books of his have been optioned for TV or film, including his Promise Falls books.
Barclay currently lives near Toronto with his wife, Neetha. The pair met while at Trent University and now have two grown children.
Summary of Linwood Barclay Books in Order
Below you will find summaries for each of Linwood Barclay's standalone books in order. Many of these novels take place within the same universe and Barclay's commonly used fictional town of Promise Falls. There will not be spoilers in the below summaries as each book is a standalone, but make sure you pay attention to our above guidelines for how to read these Linwood Barclay books in order.
---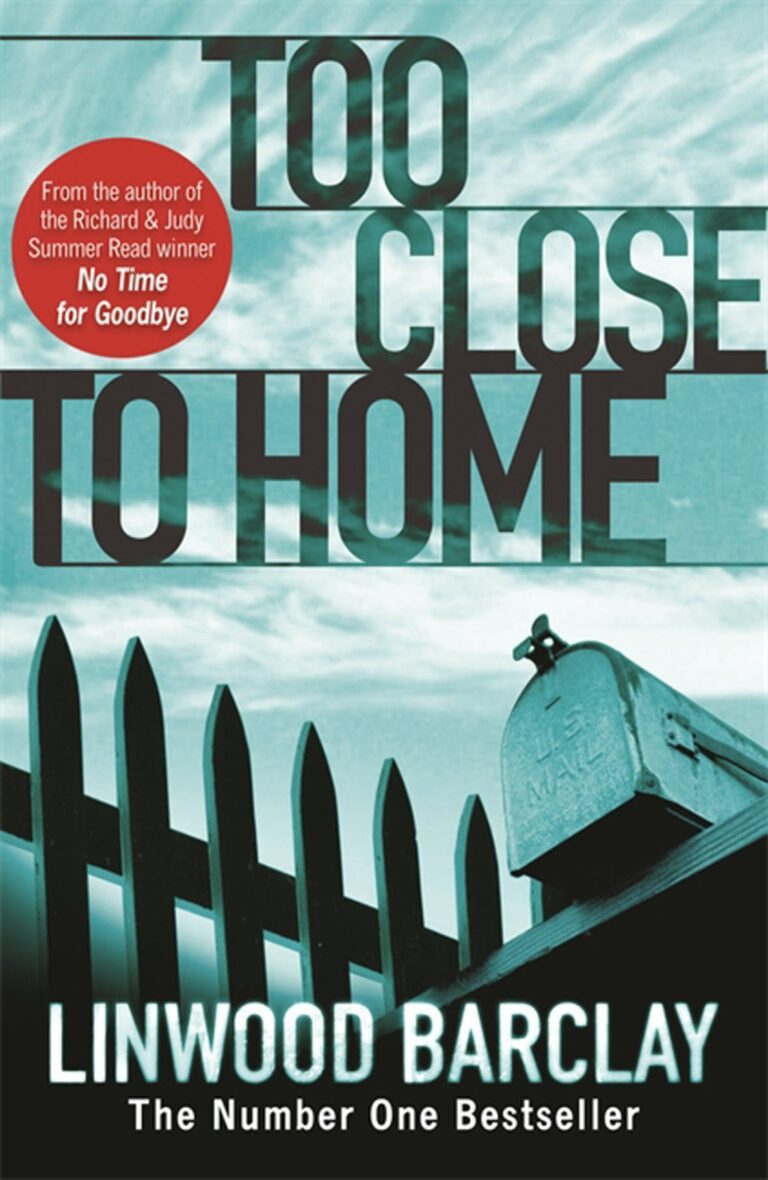 1. Too Close to Home
Promise Falls isn't the kind of community where a family is shot to death in their own home. But that is exactly what happened to the Langleys one sweltering summer night, and no one in this small upstate New York town is more shocked than their next-door neighbors, Jim and Ellen Cutter.
Suddenly the Cutters must face the unthinkable: That a murderer isn't just stalking too close to home but is inside it already. For the Langleys weren't the first to die and they won't be the last.
---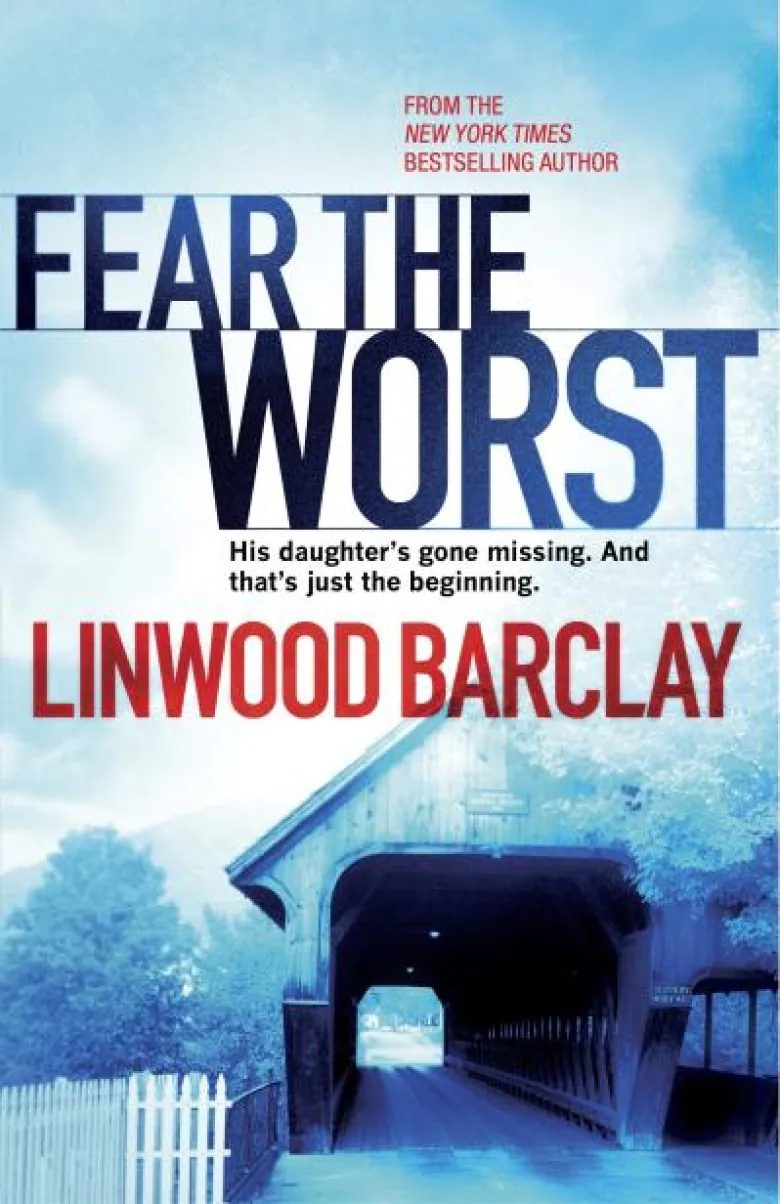 2. Fear the Worst
Sydney Blake's summer is shaping up to be typical for a teenager: She's spending it with her father, and she has landed a part-time job at a local hotel.
One night, Syd fails to come home from her shift, and her father Tim begins to panic after he visits the hotel and the manager claims that Syd has never worked there. Grilling his daughter's friends for clues leads Tim nowhere — except to threats against his life — and as he frantically chases every lead, he can't help but wonder if Syd is even still alive.
Despite a growing list of unanswered questions, all Tim knows for certain is that he must continue searching for his daughter no matter how high the stakes become.
---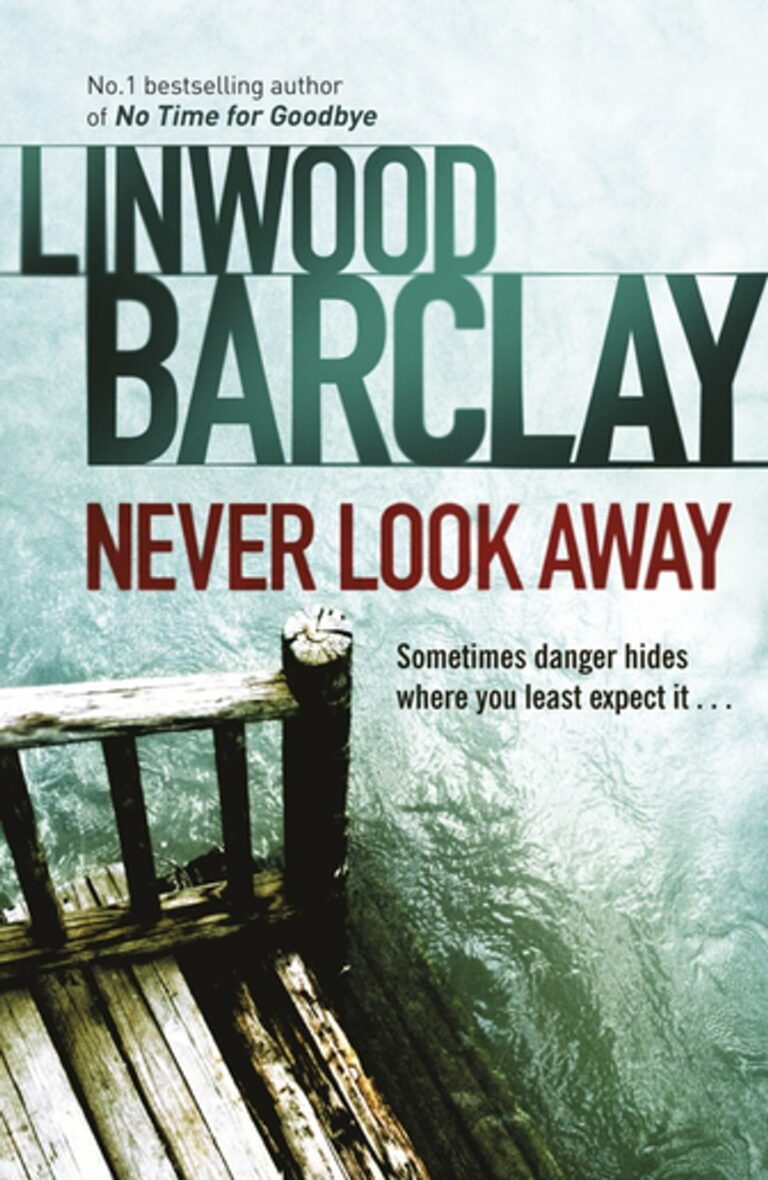 3. Never Look Away
David Harwood, a reporter in Promise Falls, New York, is stressed out. The newspaper he works for is outsourcing jobs to India, he can't get a solid lead on the corrupt for-profit prison moving to town, and his wife, Jan, is struggling with a bout of depression.
As a much-needed break, David and Jan decide to take their four-year-old son, Ethan, to a local amusement park for a day of ice cream, rollercoasters, and carefree fun. But revelry quickly becomes panic when, within an hour of arriving at the park, Ethan goes missing. Though they soon find Ethan, panic escalates to full-blown terror when Jan suddenly disappears.
Confused and worried, David finds himself desperately searching for any clue that could lead him to his wife. Even if it means unraveling a tangle of lies and deception that become more complicated at every turn.
---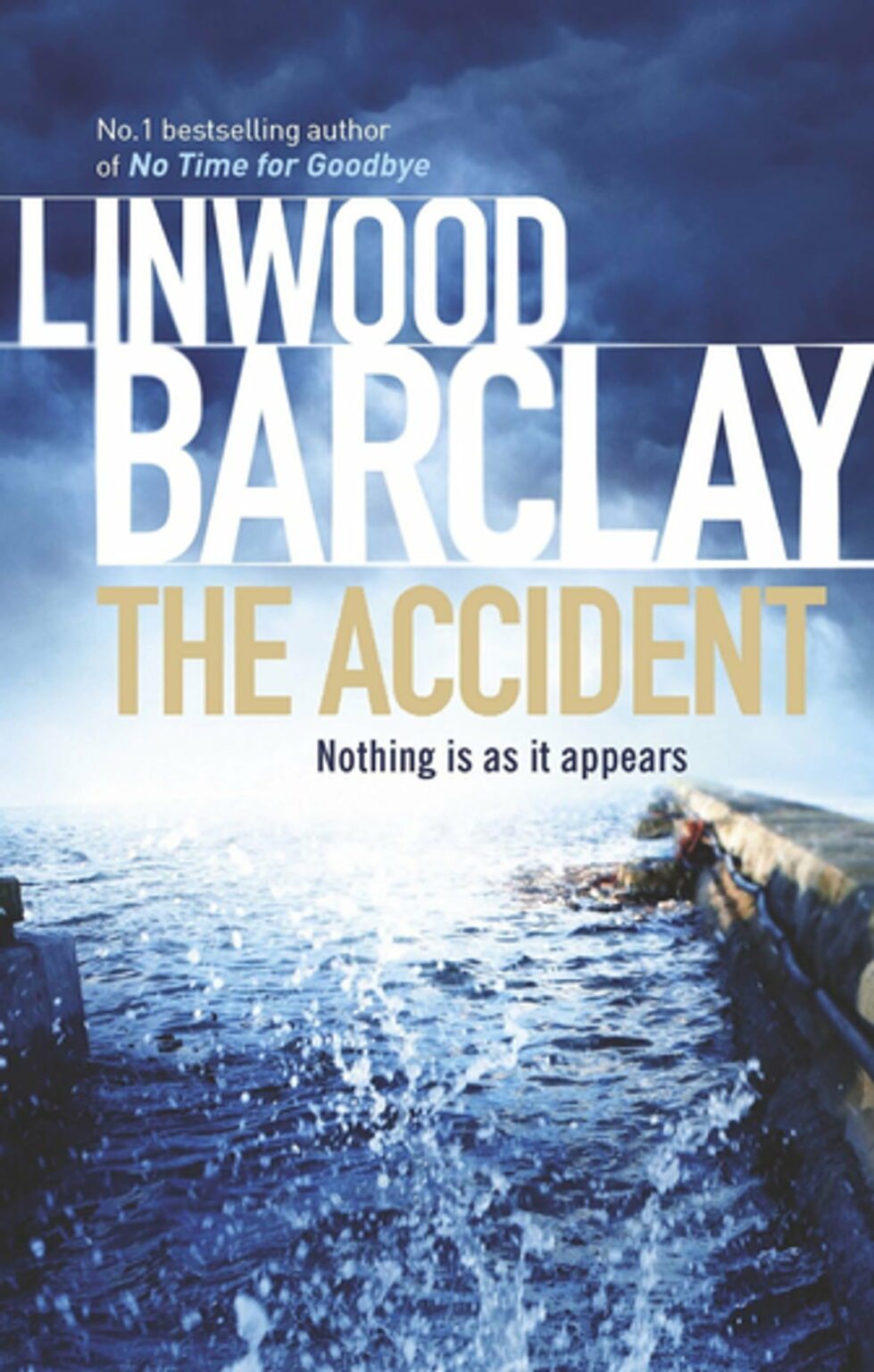 4. The Accident
Milford, Connecticut, is a quiet, orderly place to live, a good place to bring up kids. But people are beginning to feel the bite of financial hard times. Even decent, normally law-abiding folks have started getting a little creative when it comes to making ends meet.
For Glen Garber, the recession has been particularly bad for his construction business, especially after a mysterious fire destroyed one of his buildings. But Glen's troubles are about to escalate to a whole new level.
His wife Sheila has her own plans for getting them out of their financial jam, plans that seem to involve a secret network of Milford's wives and are about to pay off big-time. And that's when the accident happens…
Suddenly it looks as if the neighbors' "get rich quick" schemes are more likely to get you dead. Glen — no longer able to trust even the people he loves — must risk everything to find out what's lurking behind the town's idyllic façade.
Because some accidents aren't accidents at all.
---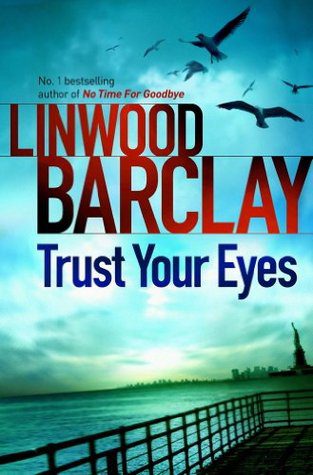 5. Trust Your Eyes
Thomas Kilbride is a map-obsessed schizophrenic so affected that he rarely leaves the self-imposed bastion of his bedroom. But with a computer program called Whirl360.com, he travels the world while never so much as stepping out the door.
He pores over and memorizes the streets of the world. He examines every address, as well as the people who appear on his computer screen.
Then he sees something that anyone else might have stumbled upon — but has not — in a street view of downtown New York City: An image in a window. An image that looks like a woman being murdered.
Thomas's brother, Ray, takes care of him, cooking for him, dealing with the outside world on his behalf, and listening to his intricate and increasingly paranoid theories. When Thomas tells Ray what he has seen, Ray humors him with a half-hearted investigation.
But Ray soon realizes he and his brother have stumbled onto a deadly conspiracy. And now they are in the crosshairs…
---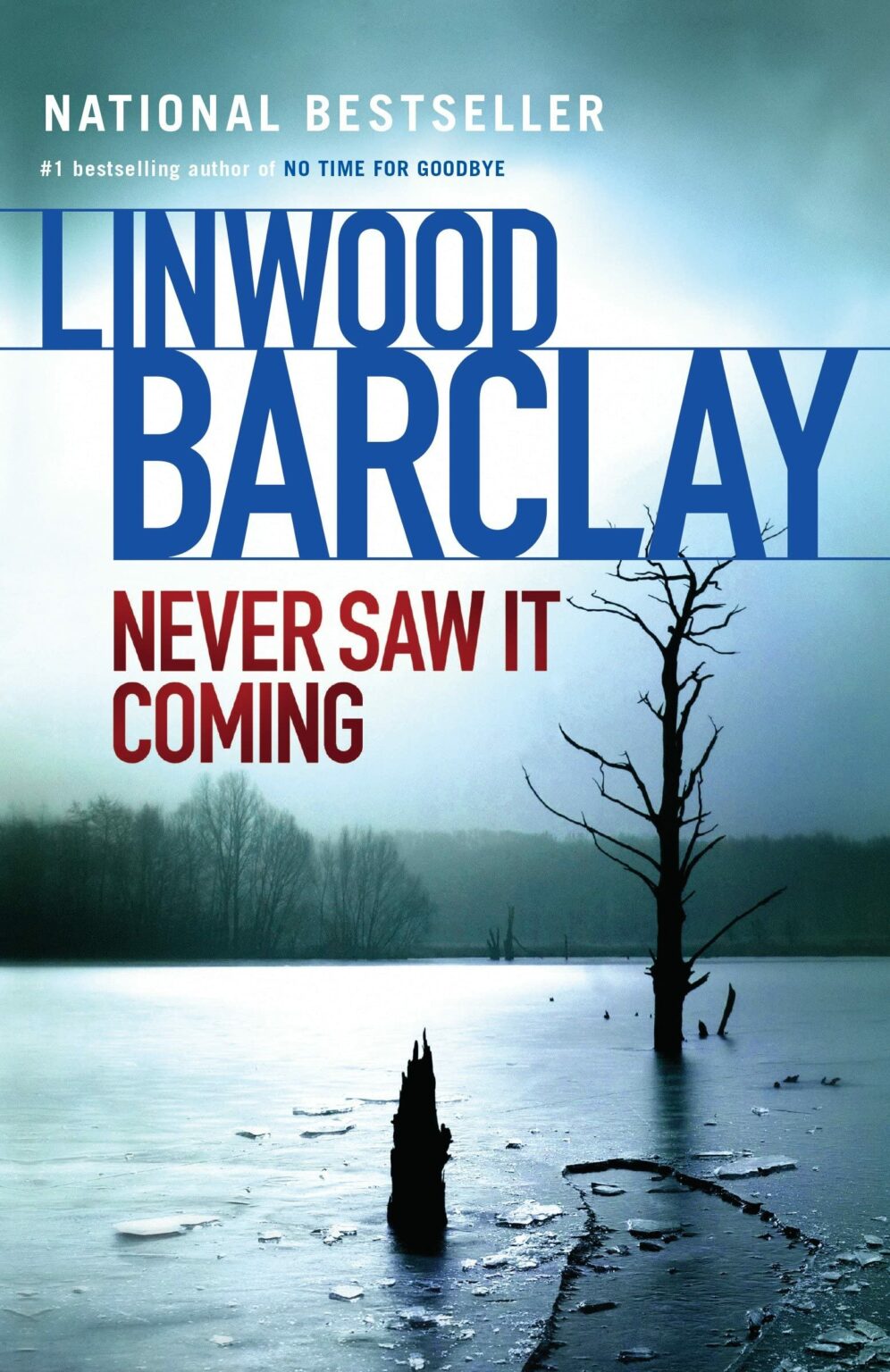 6. Never Saw it Coming
Keisha Ceylon is a psychic. At least, that's what she tells people.
She watches the news for stories of missing people, then waits a few days and goes to see the family. She tells them she's had a vision and that she may know where their missing loved one is — for a price, of course.
Keisha's latest mark is Wendell Garfield, whose wife disappeared a week ago. She saw him on TV, pleading for his wife to come home, or for whoever took her to let her go. Keisha tells Wendell her vision of what might have happened. Unluckily for Keisha, her vision turns out to be alarmingly close to the truth.
As she wades deeper into the mystery, Keisha inadvertently finds herself caught in a web of suspicion and violence that's much more complicated than she first thought — and which may end up with her own disappearance…
---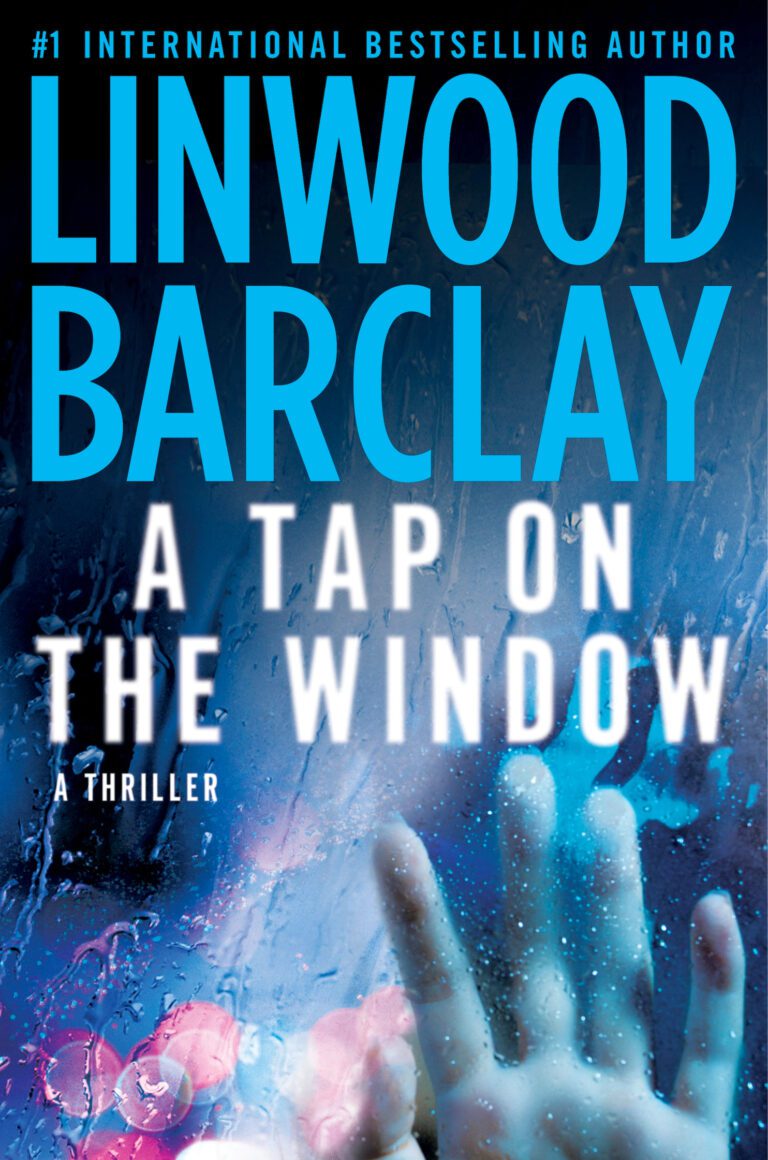 7. A Tap on the Window
It's been two months since private investigator Cal Weaver's teenage son Scott died in a tragic accident. He's mired in a grief that has clouded his judgment, because driving home one night, he makes a very big mistake.
A girl drenched in rain taps on his car window and asks for a ride as he sits at a stoplight. Even though he knows a fortysomething man picking up a teenage hitchhiker is a fool, he lets her in, because she knew his son, and may know something about the circumstances of his death.
Soon, Cal senses something's not right with the girl, or the situation. But it's too late. He's already involved.
---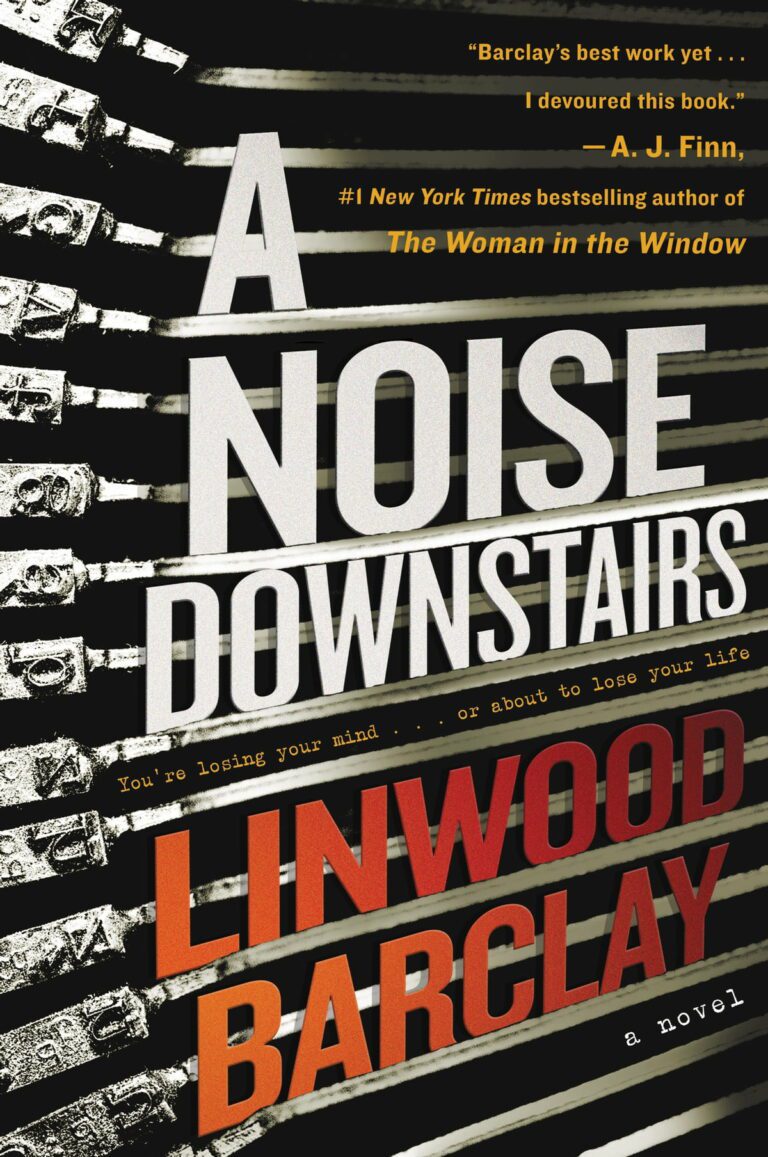 8. A Noise Downstairs
College professor Paul Davis is a normal guy with a normal life. Until, driving along a deserted road late one night, he surprises a murderer disposing of a couple of bodies. That's when Paul's "normal" existence implodes.
After nearly losing his own life in that encounter, he finds himself battling PTSD, depression, and severe problems at work. His wife, Charlotte, desperate to cheer him up, brings home a vintage typewriter — complete with ink ribbons and heavy round keys — to encourage him to get started on that novel he's always intended to write.
However, the typewriter itself is a problem. Paul swears it's possessed and types by itself at night. But only Paul can hear the noise coming from downstairs; Charlotte doesn't hear a thing. And she worries he's going off the rails.
Paul believes the typewriter is somehow connected to the murderer he discovered nearly a year ago. The killer had made his victims type apologies to him before ending their lives.
Has another sick twist of fate entwined his life with the killer? Could this be the same machine? Increasingly tormented but determined to discover the truth and confront his nightmare, Paul begins investigating the deaths himself.
But that may not be the best thing to do. Maybe Paul should just take the typewriter back to where his wife found it. Maybe he should stop asking questions and simply walk away while he can…
---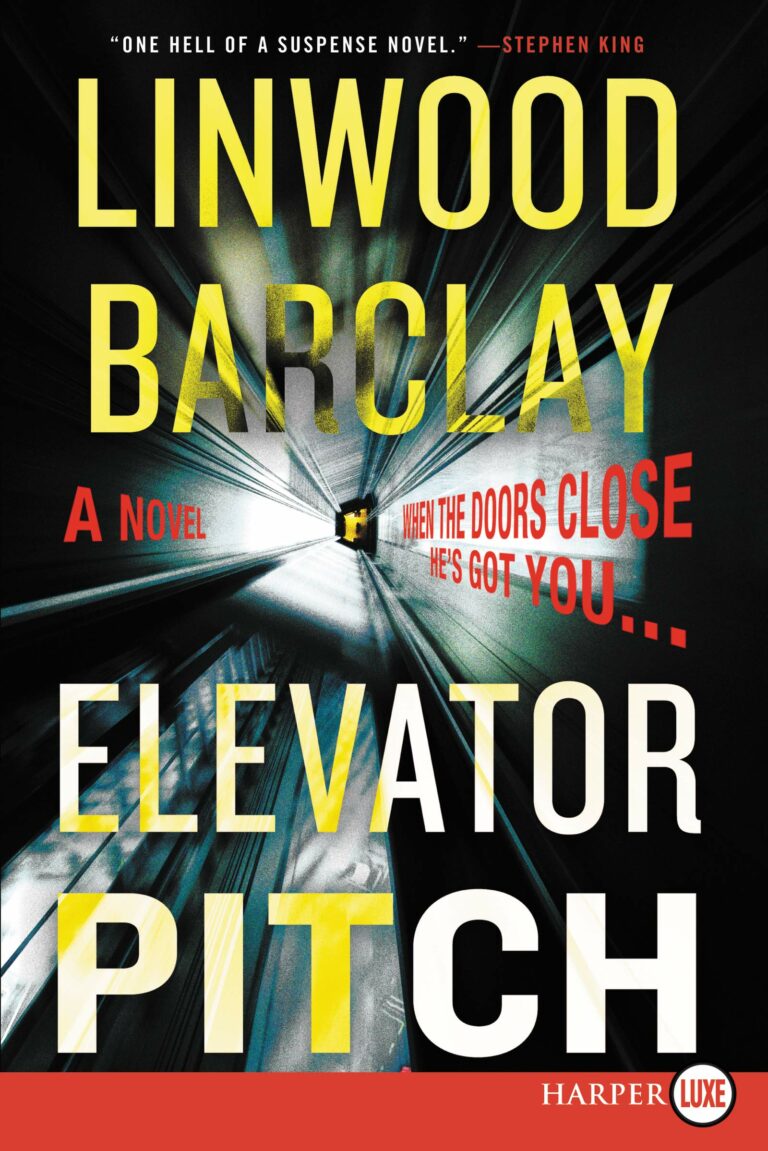 9. Elevator Pitch
It all begins on a Monday, when four people board an elevator in a Manhattan office tower. Each presses a button for their floor, but the elevator proceeds, non-stop, to the top. Once there, it stops for a few seconds, and then plummets.
Right to the bottom of the shaft.
It appears to be a horrific, random tragedy. But then, on Tuesday, it happens again, in a different Manhattan skyscraper. And when Wednesday brings yet another high-rise catastrophe, one of the most vertical cities in the world — and the nation's capital of media, finance, and entertainment — erupts in chaos.
Clearly, this is anything but random. This is a cold, calculated bid to terrorize the city. And it's working.
Fearing for their lives, thousands of men and women working in offices across the city refuse to leave their homes. Commerce has slowed to a trickle. Emergency calls to the top floors of apartment buildings go unanswered.
Who is behind this? Why are they doing it? What do these deadly acts of sabotage have to do with the fingerless body found on the High Line?
Two seasoned New York detectives and a straight-shooting journalist must race against time to find the answers before the city's newest, and tallest, residential tower has its Friday night ribbon-cutting.
---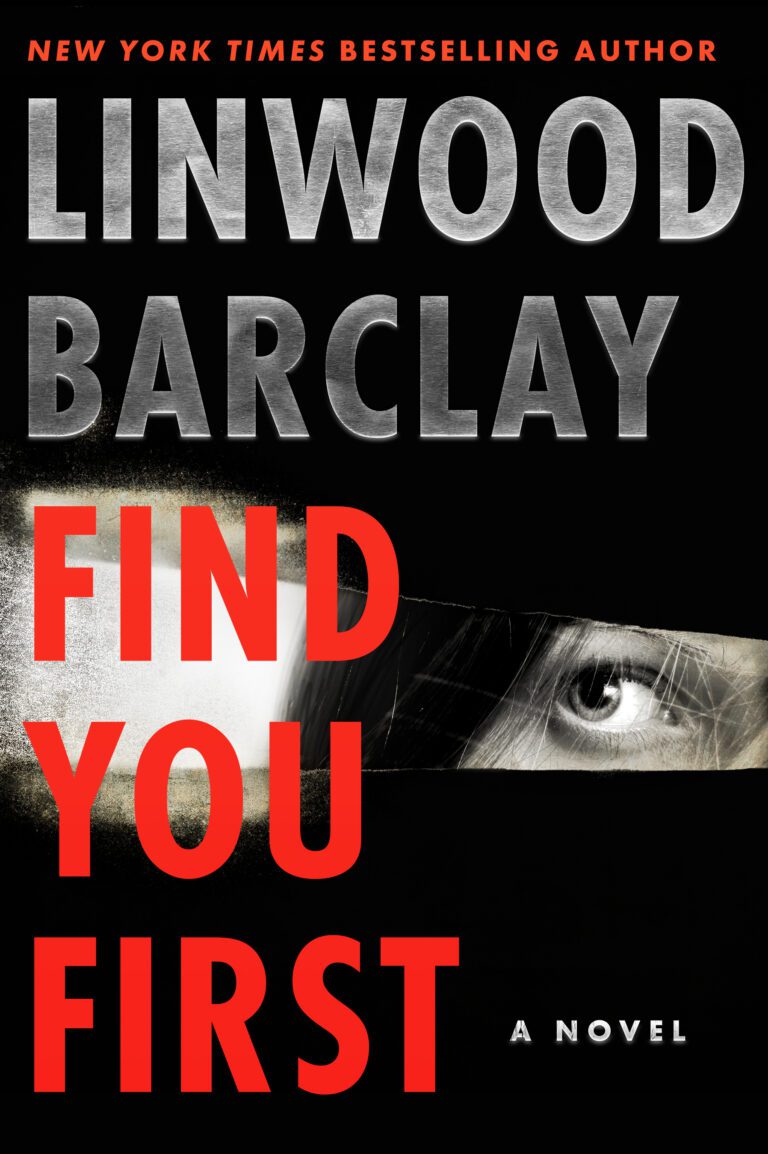 10. Find You First
Tech millionaire Miles Cookson has more money than he can ever spend, and everything he could dream of — except time. He has recently been diagnosed with a terminal illness, and there is a fifty per cent chance that it can be passed on to the next generation. For Miles, this means taking a long hard look at his past…
That's because two decades ago, a young, struggling Miles was a sperm donor. Somewhere out there, he has kids — nine of them. And they might be about to inherit both the good and the bad from him — maybe his fortune, or maybe something much worse.
As Miles begins to search for the children he's never known, aspiring film documentarian Chloe Swanson embarks on a quest to find her biological father, armed with the knowledge that twenty-two years ago, her mother used a New York sperm bank to become pregnant.
When Miles and Chloe eventually connect, their excitement at finding each other is overshadowed by a series of mysterious and terrifying events. One by one, Miles's other potential heirs are vanishing — every trace of them wiped, like they never existed at all.
Who is the vicious killer — another heir methodically erasing rivals? Or is something even more sinister going on? It's a deadly race against time…
---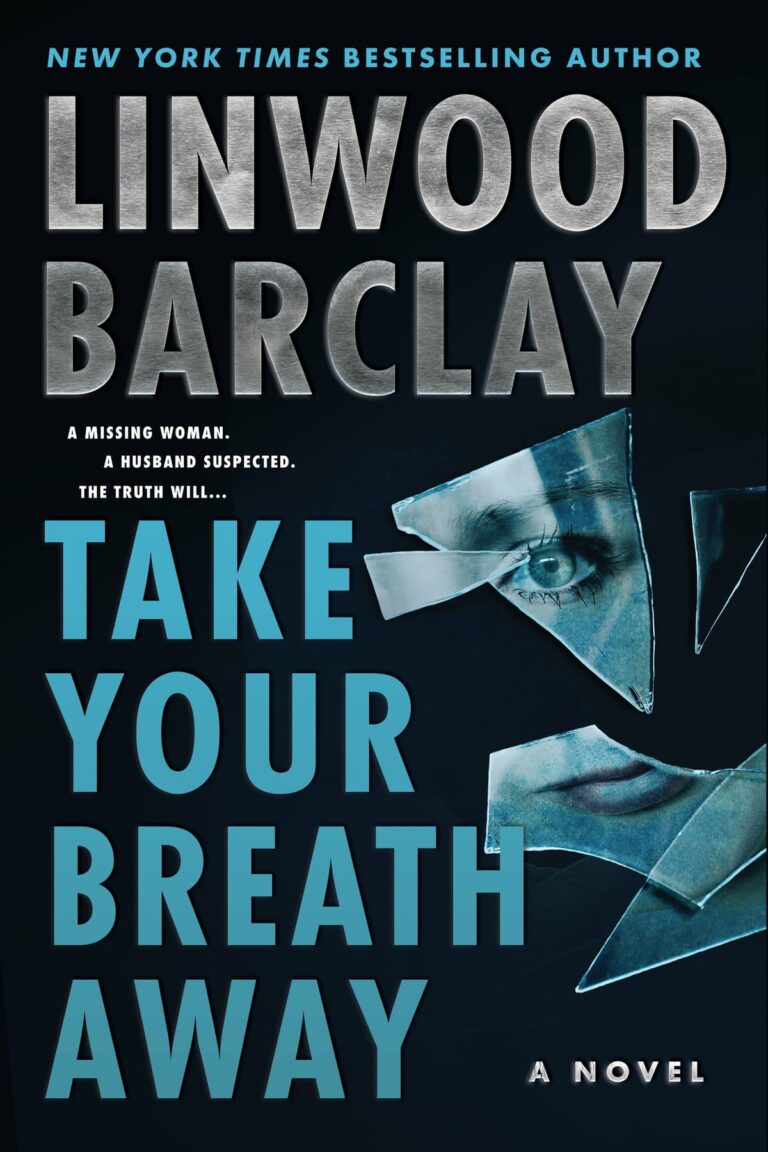 11. Take Your Breath Away
One weekend, while Andrew Mason was on a fishing trip, his wife, Brie, vanished without a trace. Most people assumed Andy had got away with murder, but the police couldn't build a strong case against him.
For a while, Andy hit rock bottom. He drank too much, was abandoned by his friends, nearly lost his business, and became a pariah in the place he had once called home.
Now, six years later, Andy has put his life back together. He's sold the house he shared with Brie and moved away for a fresh start. When he hears his old house has been bulldozed and a new house built in its place, he's not bothered. He has a new partner, Jayne, and life is good.
But Andy's peaceful world is about to shatter. One day, a woman shows up at his old address, screaming, "Where's my house? What's happened to my house?"
And then, just as suddenly as she shows up, the woman — who bears a striking resemblance to Brie — disappears. The police are notified and old questions — and dark suspicions — resurface.
Could Brie really be alive after all these years? If so, where has she been?
It soon becomes clear that Andy's future, and the lives of those closest to him, depends on discovering what the hell is going on. The trick will be whether he can stay alive long enough to unearth the answers…
---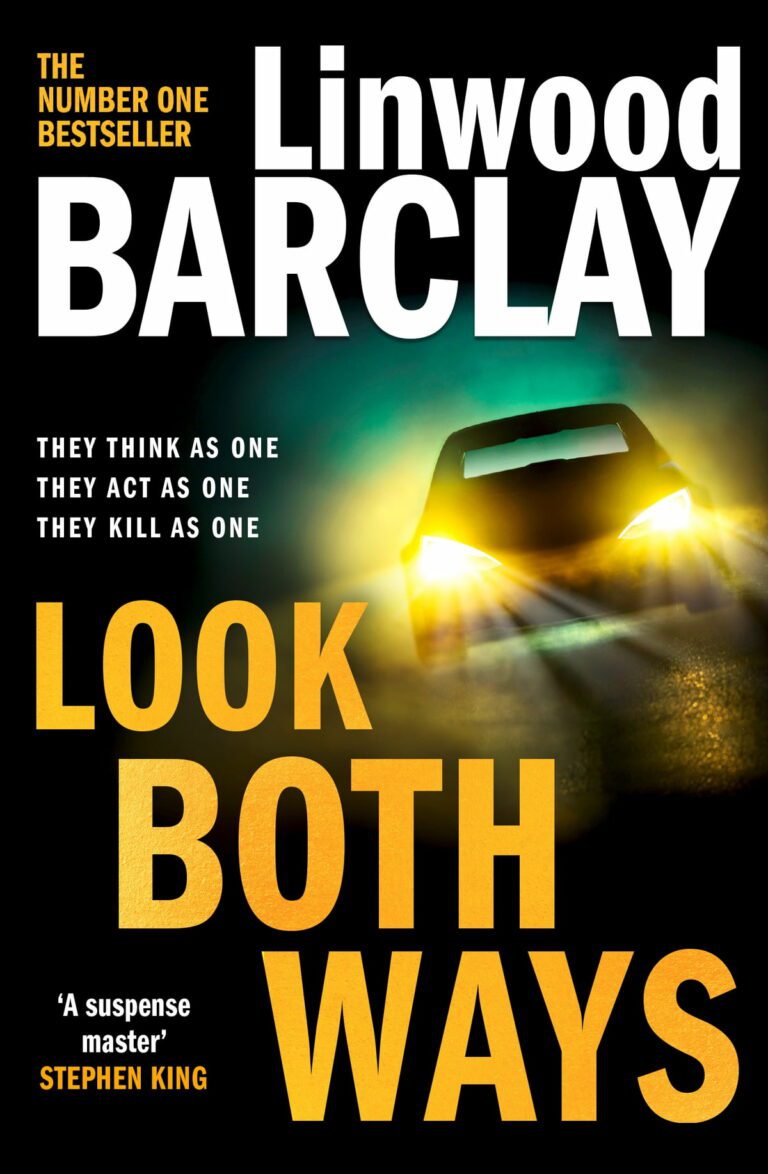 12. Look Both Ways
The media have descended on Garrett Island, a small, isolated community that is the setting of a visionary experiment. All the residents' cars were sent to the mainland and for the past month the islanders have been "driving" the Arrival, a revolutionary autonomous vehicle.
With a simple voice command, an Arrival will take you wherever you want to go and, because the fleet is on a network and aware of one another, car travel is now 100% safe. The future, it seems, has arrived.
As the excitement reaches a fever pitch, Sandra Montrose — islander, single mom, and public relations executive — prepares for Arrival Inc.'s flashy press event. Sandra is more than ready for this new world. Her husband died after falling asleep at the wheel and she's relieved that her two teens, Archie and Katie, will never need driver's licenses.
But as the celebratory day gets underway, disaster strikes. A visiting journalist has vanished, possibly murdered. Before long, the Arrivals run amok, no longer taking orders from their passengers.
They're starting to organize. They're beginning to hunt. And they seem hell-bent on killing any human they encounter.
Is this all just a tragic accident, a technological malfunction with deadly consequences? Or were the vehicles programmed to act this way in a cruel act of corporate sabotage? Or could it be that the Arrivals have a mind of their own?
---
13. Back Story / The Lie Maker
This book is expected to be released on May 16, 2023. There are two titles floating around surrounding this publication, which are Back Story and The Lie Maker.
"Your dad's not a good person. Your dad killed people, son."
These are some of the last words Jack Givins's father spoke to him before he was whisked away by witness protection, leaving Jack and his mother to pick up the shattered pieces of their lives as best they could.
Years later, Jack is a grown man with problems of his own. He's a talented but struggling author, barely scraping by on the royalties from his moderately successful first book.
So, when the U.S. Marshals approach him with a lucrative opportunity, he's in no position to turn them down. They're recruiting writers like Jack to create false histories for people in witness protection — people like Jack's father.
The coincidence is astonishing to Jack at first, but he soon realizes this may be a chance to find his dad. Only there's one problem — Jack's father hasn't made contact with his handlers recently, and they have no idea where he is. He could be in serious danger, and Jack may be the only one who can find him.
But how will he find a man he doesn't truly know? A man who has done terrible things in his lifetime and made some deadly enemies in the process — enemies who wouldn't think twice about using his own son against him.
---
Final thoughts on Linwood Barclay books in order
In Barclay's first publications you can see his carry-over from writing comedic columns with a humorously suspenseful tone, but in his more recent books Barclay creates psychological suspense that hums with tension.
Have you read the Linwood Barclay books in order? Which one was your favorite? Let us know in the comments below.
More Mystery Thriller Resources