Beverly Cleary is a legend for her contribution to children's literature. From Ramona Quimby to Henry Huggins, she wrote about children that were unruly, mischievous, but always well-meaning. The characters in her books make mistakes and blunders, but learn lessons along the way, so keep reading to find out more about the Beverly Cleary books in order.
Who is Beverly Cleary?
Beverly Cleary's influence on children's literature is undeniable. She wrote what she wanted to read a child and subsequently paved the way for all future children's books about rambunctious, meddlesome kids just being kids. While she died in 2021 at the age of 104, her legacy is one that will live on for generations to come.
Cleary grew up on a farm in Yamhill, a town with no library, but her mother arranged to have books sent from the State Library and acted as the town's librarian. However, when her family moved to Portland, Cleary was put into the school's low reading circle. It wasn't until the third grade that she found herself excelling in reading and surrounded by books once more.
It was at this young age that her school librarian suggested she should become a children's author when she grew up. While she didn't immediately become an author once becoming an adult, this direction did set her on the path to write the books she wished she could find on library shelves as a child. These are books about funny stories that resemble her neighbourhood and the children she knew.
It was a path that would lead to great success with more than 91 million copies of her books sold in 29 languages. The majority of her books are written for young readers from 6 to 12 years old, but she does have one series aimed at teenagers.
Cleary won numerous awards throughout her life, including the National Book Award in 1981 for Ramona and Her Mother. She also won a Newberry Medal for Dear Mr. Henshaw, and received other Newberry nomination nods.
Beverly Cleary Books in Order
Henry Huggins Books
Beverly Cleary's debut introduced her version of Klickitat Street to the world for the very first time. The Henry Huggins books follow along with Henry as he finds a curious dog, Ribsy, and then as he tries to prove he's mature enough for more responsibility.
Ellen & Otis Books
Before she completed the Henry Huggins series, Beverly Cleary began writing the Ellen & Otis books. This duology is about two young children navigating classroom troubles tangentially. First Ellen must prove how sorry she is to her new best friend, then Otis must face the consequences when he takes teasing Ellen too far.
Ellen Tebbits (1951)
Otis Spofford (1953)
Ramona Quimby Books
Then, while Henry Huggins was still being written, Beverly Cleary began what is arguably her most well-known work: Ramona Quimby. This series also takes place on Klickitat Street and does feature appearances from Henry, just as Ramona and Beezus appear in the Henry Huggins series.
However, while the series begins with how Beezus Quimby handles her relationship with her younger sister, it then shifts to follow Ramona's journey through school. The second book begins with Ramona entering kindergarten, and then the final book sees Ramona enter the fourth grade.
Ramona Quimby Nonfiction Books
There are two companion books to the Ramona Quimby series which are diaries set within this world.
The Beezus and Ramona Diary (1986) (Out of Print)
Just for Me (2013)
First Love Books
These next Beverly Cleary books in order are aimed at a slightly older audience, with the first indication being the title of the first book. This quartet follows the awkwardness of your first crush and first love. These books are set in the 1950s, so some aspects may feel out-of-date, but Cleary succeeds in capturing the rush of emotion that comes with this pivotal period.
Ralph S. Mouse Books
These illustrated children's books follow the adventures of Ralph the Mouse. In the first book readers are introduced to Ralph living in a knothole in a hotel room when he spies his most tempting adventure yet: A motorcycle belonging to the current occupants that holds the key to Ralph venturing beyond the second floor for the very first time.
The Mouse and the Motorcycle (1965)
Runaway Ralph (1970)
Ralph S. Mouse (1982)
Leigh Botts Books
The first book in the Leigh Botts series is the book for which Beverly Cleary earned a Newberry Medal. While still a children's book, this series ages up slightly as the main character, Leigh Botts, adjusts to a new school, the absence of his father, and a bully. For a class assignment in Dear Mr. Henshaw, Leigh writes to his idol, Boyd Henshaw, and Henshaw's answer changes Leigh's life.
Dear Mr. Henshaw (1983)
Strider (1991)
Standalones
In addition to her popular series, Beverly Cleary also wrote numerous standalones. Many of these are now out of print, however used copies may still be available. These stories span a variety of topics, themes, and age groups.
Short Story Collections
Beverly Cleary also has a handful of short story collections. Unfortunately most of these collections are now out of print, but there may still be used copies that are available for purchase.
It's Heaven to be Seven (2000) (Out of Print)
It's Fine to be Nine (2000) (Out of Print)
School's In! (2001) (Out of Print)
Two Times the Fun (2005)
Picture Books
While much of Beverly Cleary's work features illustrations, she also wrote a handful of picture books for a younger audience. Once again, most of these books are now out of print, however there may be used copies available. These books are great to inspire curiosity and wonder from a young age.
Nonfiction Books
Finally, Beverly Cleary also wrote two autobiographies if you are curious to learn more about her life and upbringing.
A Girl from Yamhill (1988)
My Own Two Feet (1995)
A Summary of Beverly Cleary Books in Order
Below you will find summaries for the books in two of Beverly Cleary's most popular series. Henry Higgins and Ramona Quimby are fan favorites that readers adore. These are the perfect novels to start reading the Beverly Cleary books in order with.
Each book does contain its own storyline with a beginning, middle, and end; however, the books do build upon one another in a chronological timeline. So, if you want to follow along with Henry and Ramona as they grow up and face life's trials, it is best to read these Beverly Cleary books in order of publication.
---
Henry Huggins Books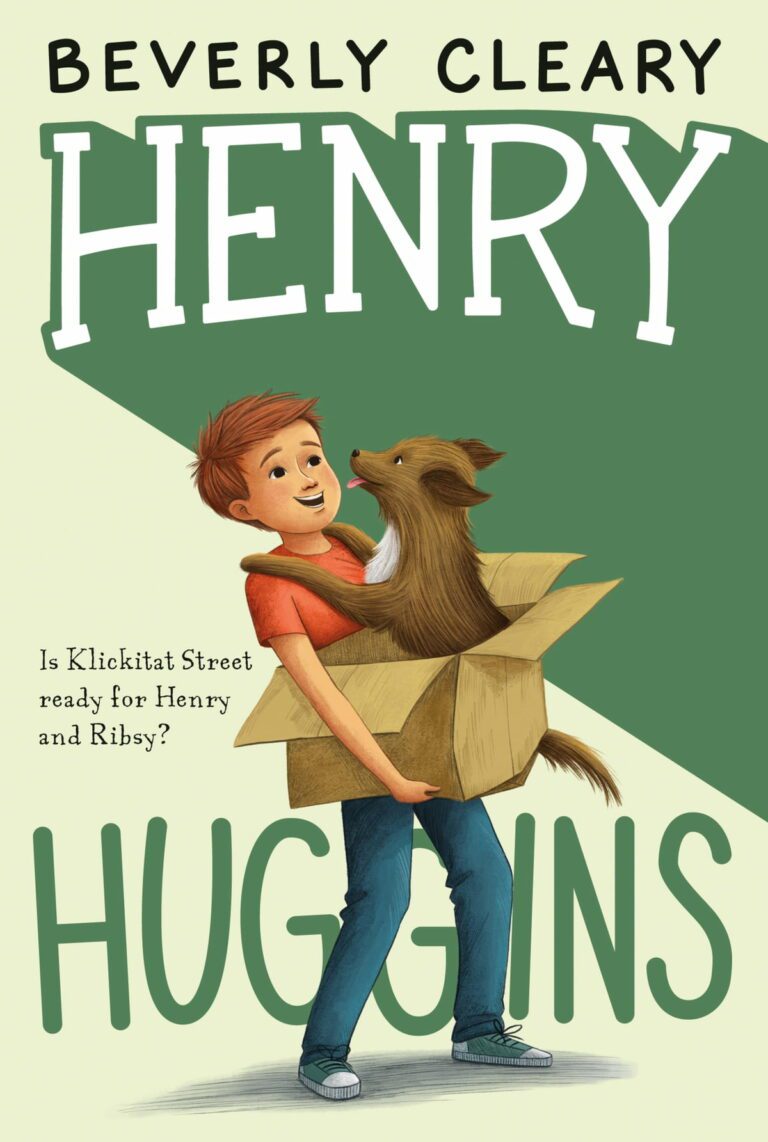 1. Henry Huggins
Just as Henry Huggins is complaining that nothing exciting ever happens, a friendly dog sits down beside him and looks pleadingly at his ice-cream cone. From that moment on, the two are inseparable.
But when Ribsy's original owner appears, trying to reclaim his dog, Henry's faced with the possibility of losing his new best friend. Has Klickitat Street seen the last of rambunctious Ribsy?
---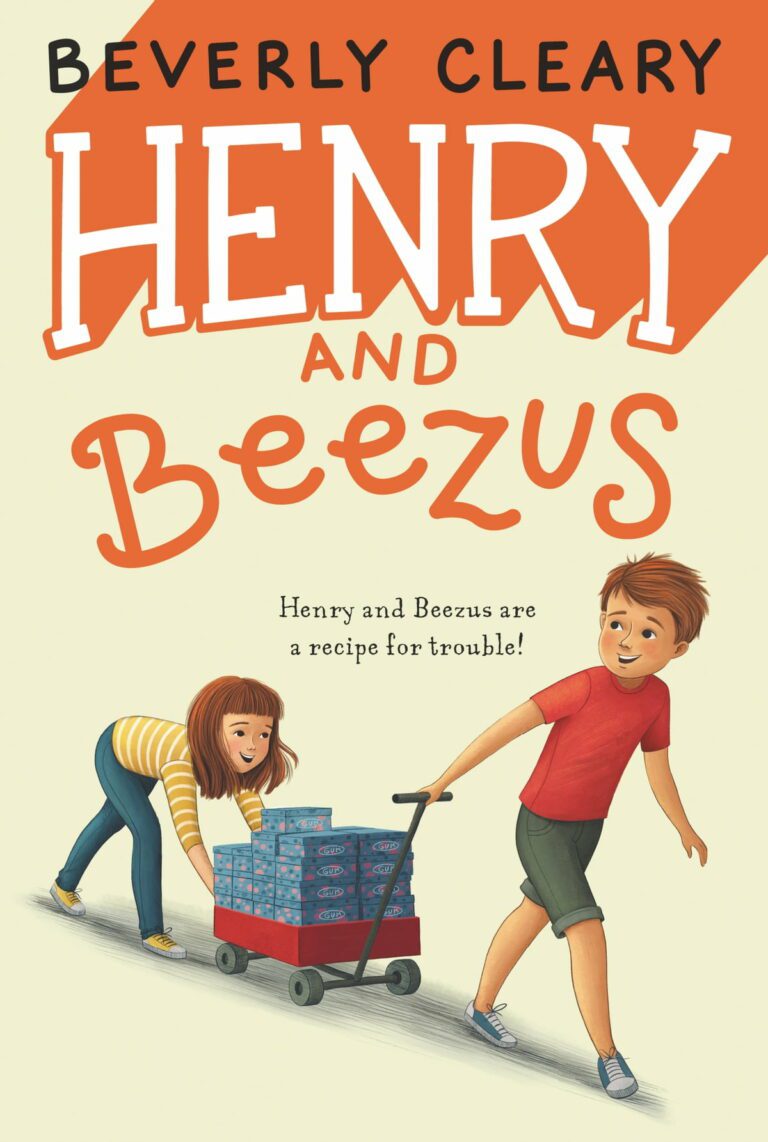 2. Henry and Beezus
Well-meaning Henry Huggins would do anything to get the bike of his dreams.
But every idea he has keeps falling flat. Selling bubble gum on the playground gets him in trouble with his teacher. There's the paper route, but Henry's dog Ribsy nearly ruins that with his nose for mischief.
Even pesky little Ramona Quimby manages to get in the way of Henry's chance at a bike. But it's with the help of his best friend Beezus that there may be a way. After all — with a friend by your side, anything is possible.
---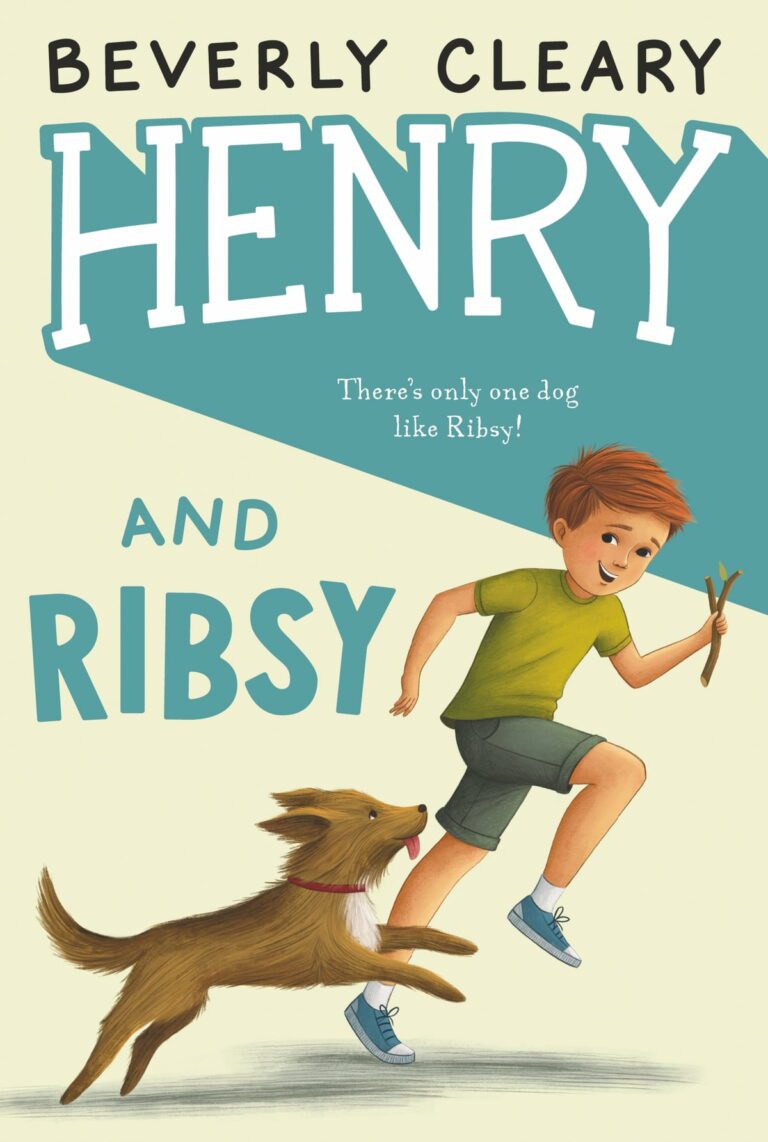 3. Henry and Ribsy
From the first moment Henry found Ribsy, the curious mutt was poking his nose into things he shouldn't be. Whether terrorizing the garbage man, chasing cats, or gobbling Ramona Quimby's ice-cream cone, Henry's four-legged pal has walked himself into one problem too many.
So when Henry asks his dad if he can go along on the big fishing trip, Mr. Huggins agrees, but on one condition: Ribsy must stay out of mischief for two whole months. Henry is confident in his loyal dog…until Ribsy goes overboard with his appetite for chaos — literally!
---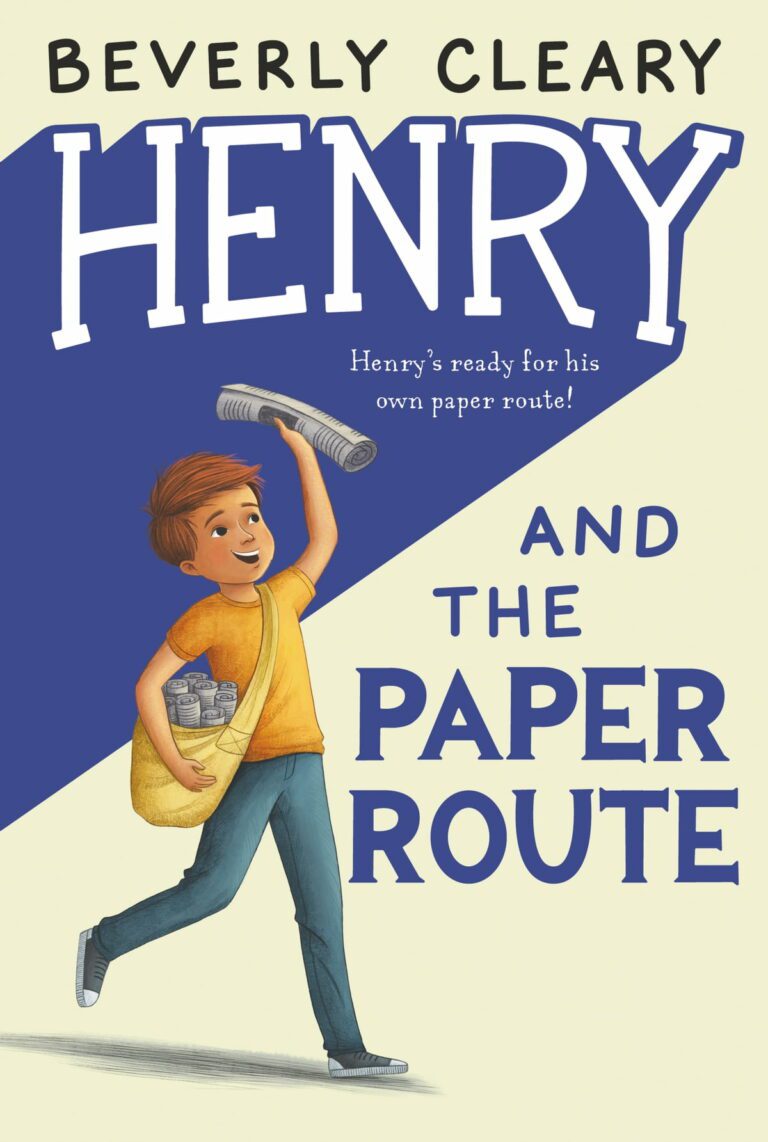 4. Henry and the Paper Route
All the older kids work their own paper route, but because Henry is not eleven yet, Mr. Capper won't let him. Desperate to change his mind, Henry tries everything he can think of to show he's mature and responsible enough for the job. From offering free kittens to new subscribers, to hauling hundreds of pounds of old newspapers for his school's paper drive, there's nothing Henry won't try.
But it might just be the irrepressible Ramona Quimby who shows Mr. Capper just how capable Henry is.
---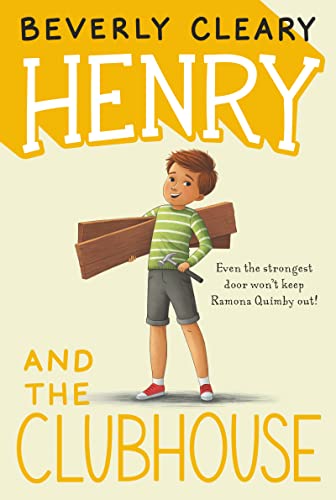 5. Henry and the Clubhouse
Henry and his friends are building a no-girls-allowed clubhouse. With a private space of their own, and a top-secret password required for entry, the boys are relieved to finally have a hang-out spot they don't have to share.
But Henry's about to find out that nothing — not even a sign — will keep gutsy Ramona out of their clubhouse…and her retaliation may just ruin Henry's newspaper career.
---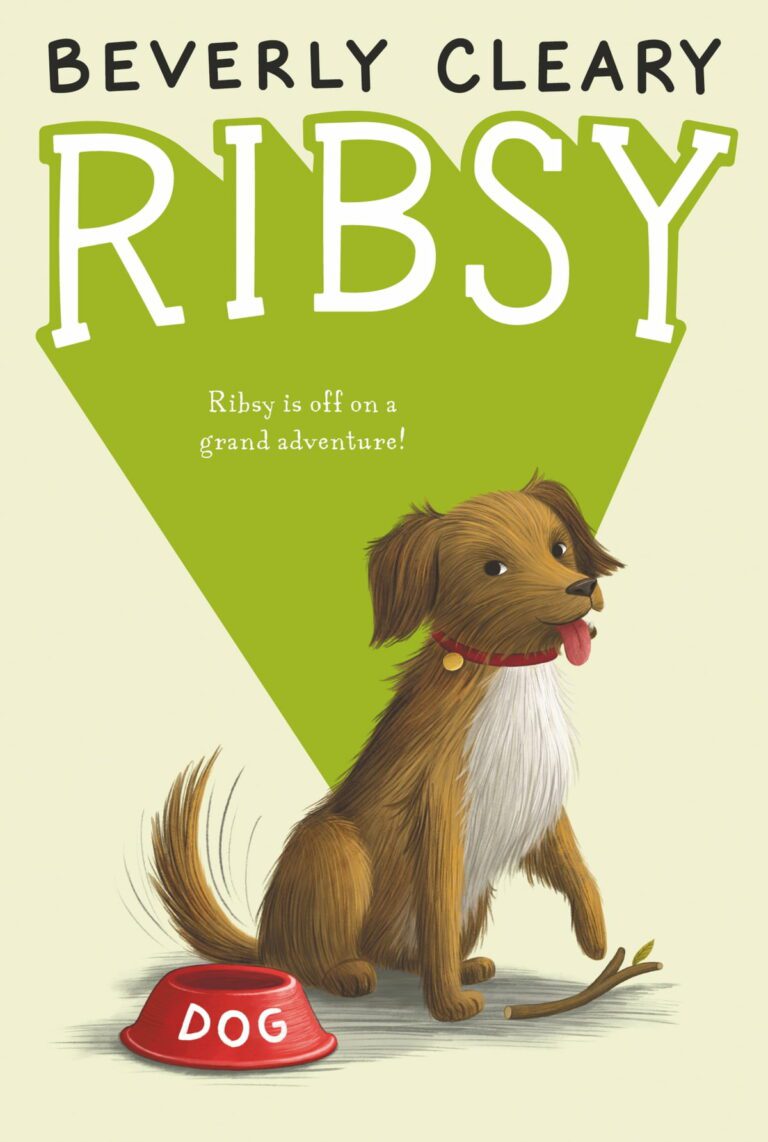 6. Ribsy
Good ol' Ribsy's ever-curious mind has always gotten him into trouble, but this time he may have gone too far. That's because after a comical turn of events, Ribsy finds himself in the wrong station wagon with the wrong children.
Ribsy will do anything to find Henry, but there's plenty of excitement to be had along the way — and scoring a touchdown for a local high school team is only part of the fun!
---
Ramona Quimby Books
1. Beezus and Ramona
Having a little sister like four-year-old Ramona isn't always easy for Beezus Quimby. With a wild imagination, disregard for order, and an appetite for chaos, Ramona makes it hard for Beezus to be the responsible older sister she knows she ought to be…especially when Ramona threatens to ruin Beezus's birthday party.
Will Beezus find the patience to handle her little sister before Ramona turns her big day into a complete disaster?
---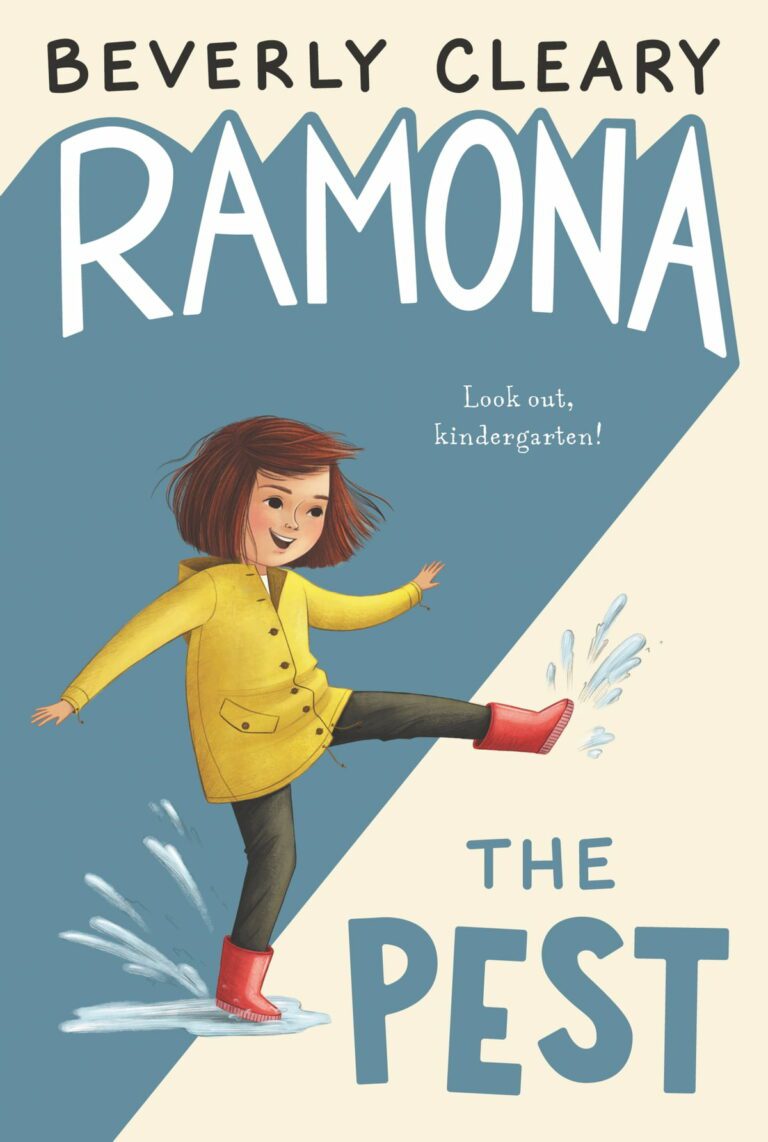 2. Ramona the Pest
Ramona Quimby is excited to start kindergarten. No longer does she have to watch her older sister, Beezus, ride the bus to school with all the big kids. She's finally old enough to do it too!
Then she gets into trouble for pulling her classmate's boingy curls during recess. Even worse, her crush then rejects her in front of everyone. Beezus says Ramona needs to quit being a pest, but how can she stop if she never was trying to be one in the first place?
---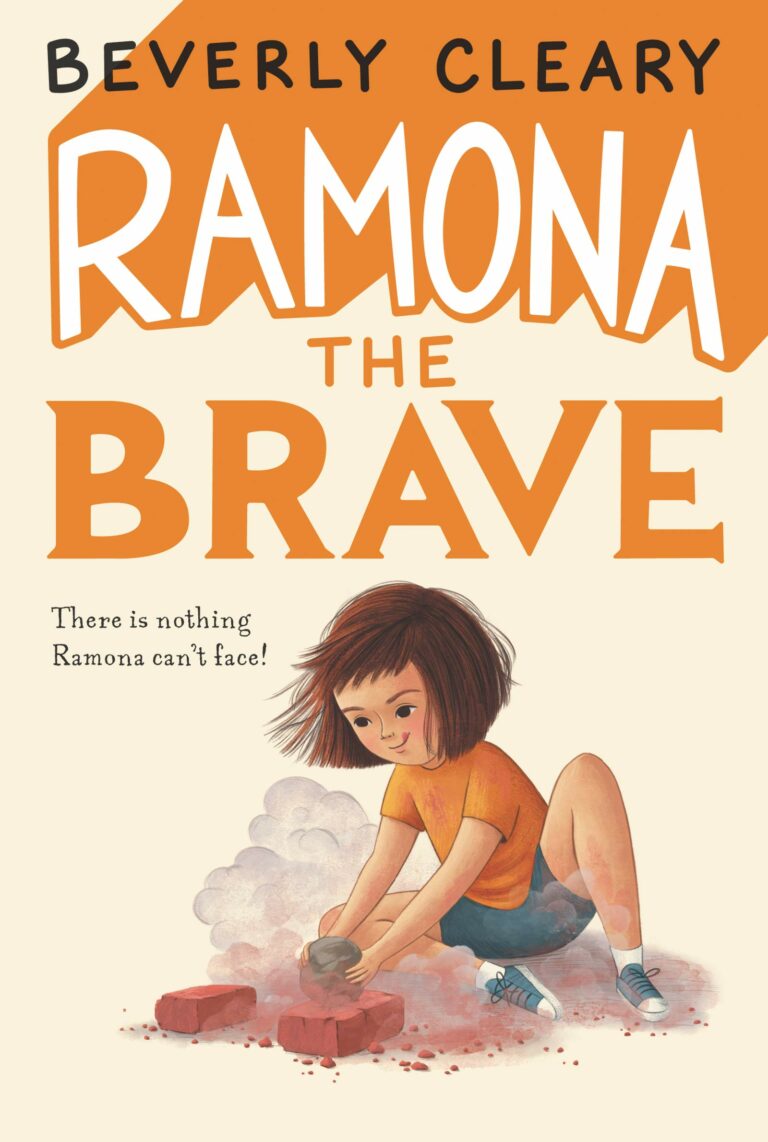 3. Ramona the Brave
For a girl as enthusiastic about life as Ramona, starting the first grade should be easy! But with a teacher who doesn't understand her, a tattletale classmate, and a scary dog who follows her on the walk home from school, Ramona has a hard time acting like the big girl everyone expects her to be.
But when she shows up to school with a missing shoe, Ramona gets a fresh grip on her courage in order to make it through a mortifying situation.
---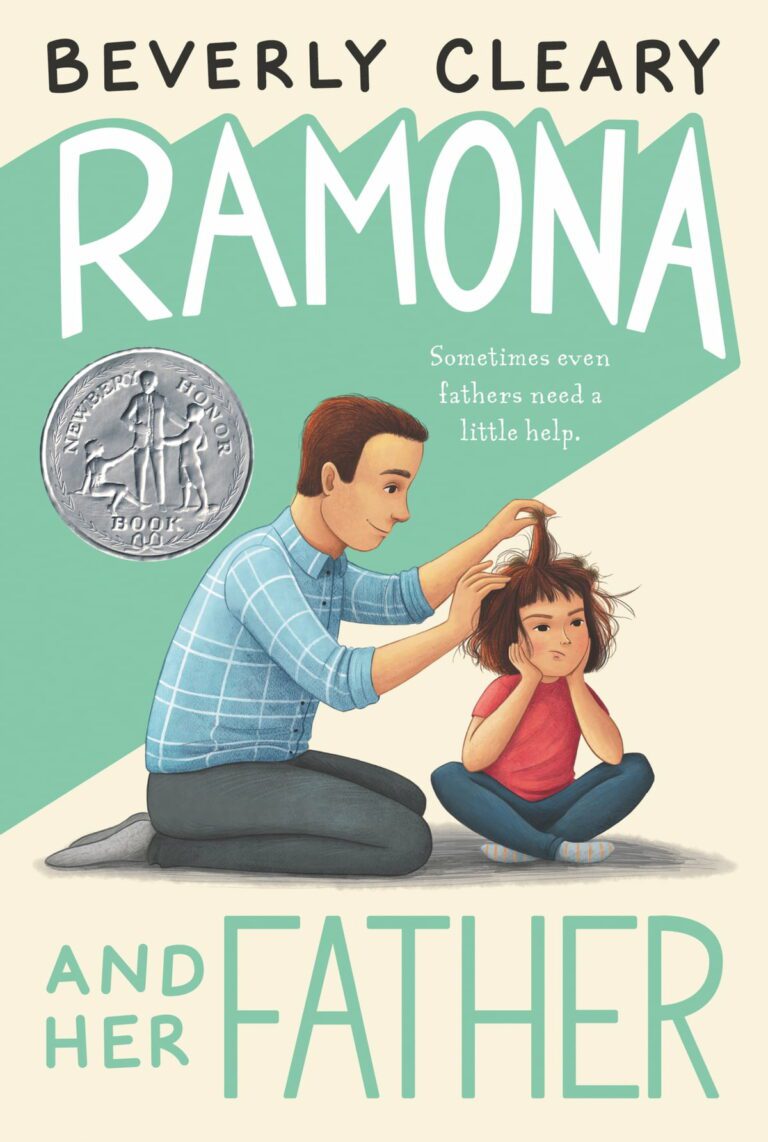 4. Ramona and Her Father
Seven-year-old Ramona's world is turned upside-down when her father unexpectedly loses his job. Things grow tense in the Quimby house, but Ramona resolves to help in any way she can — even downsizing her Christmas list.
But with bills piling up and her parents constantly stressed, Ramona wonders if life will ever go back to normal.
---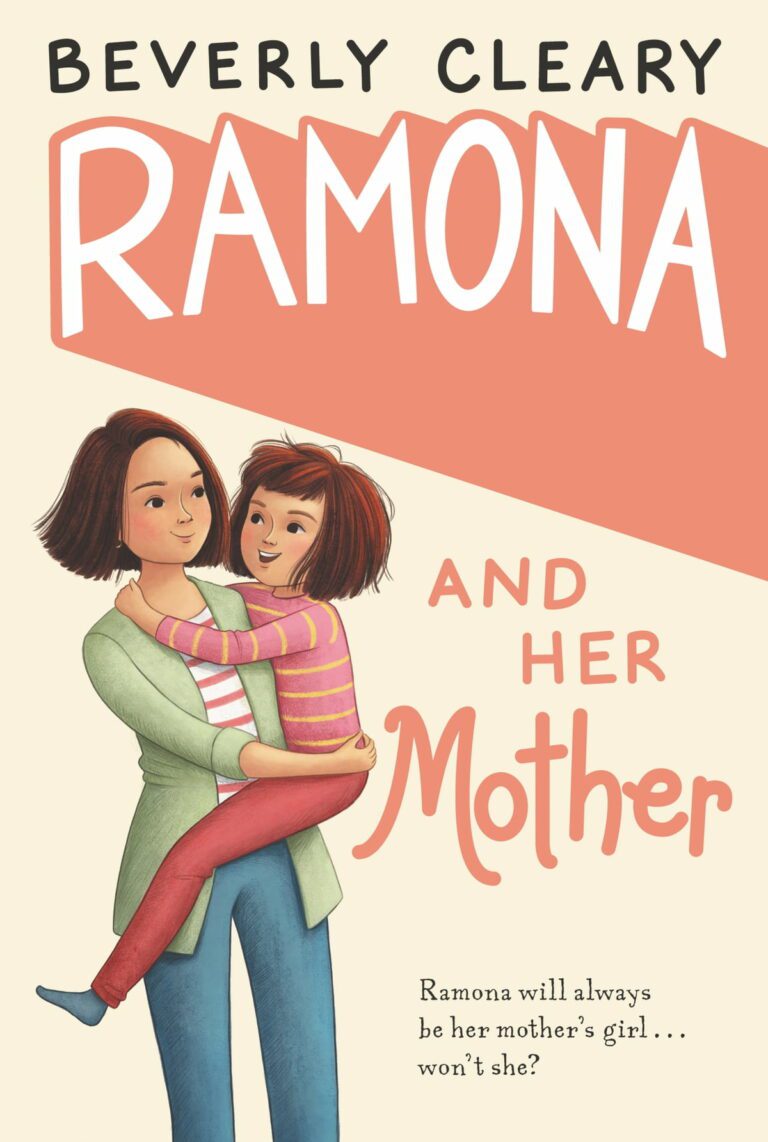 5. Ramona and Her Mother
Ramona Quimby is no longer seven, but not quite eight. She's "seven and a half right now," if you ask her. Not allowed to stay home alone, yet old enough to watch pesky Willa Jean, Ramona wonders when her mother will treat her like her older, more mature sister, Beezus.
But with her parents' unsettling quarrels and some spelling trouble at school, Ramona wonders if growing up is all it's cracked up to be. No matter what, she'll always be her mother's little girl…right?
---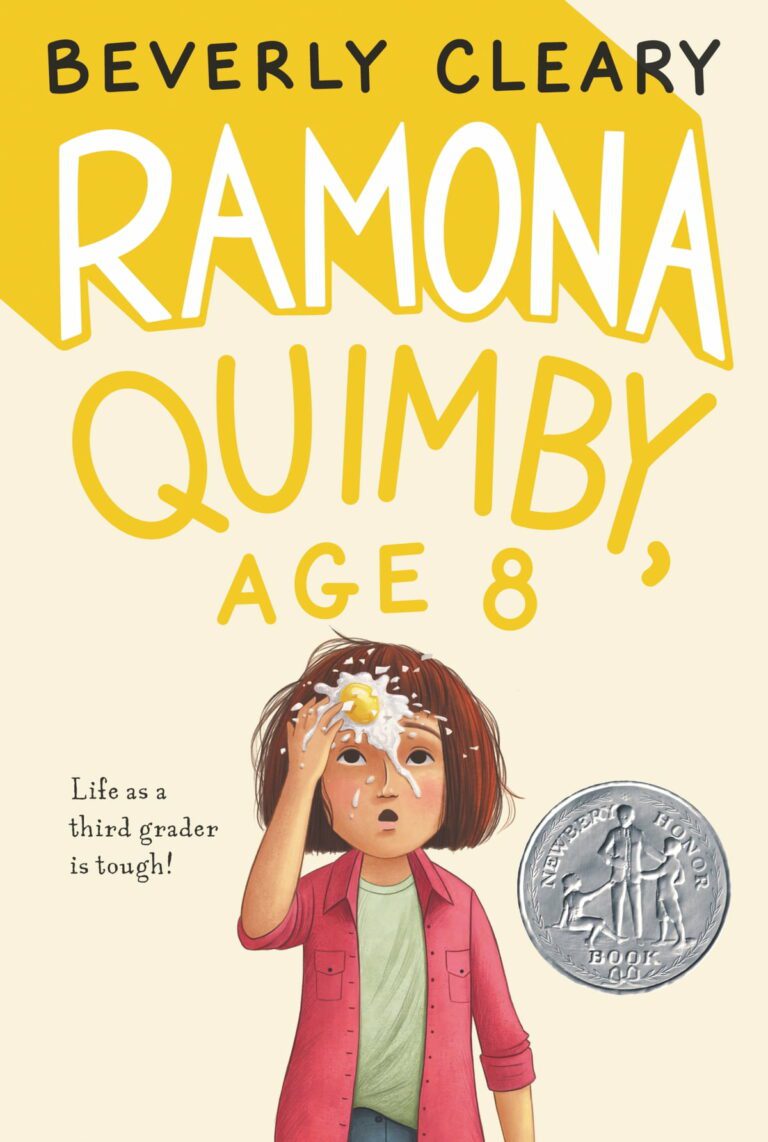 6. Ramona Quimby, Age 8
Ramona likes that she's old enough to be counted on, but must everything depend on her?
Mrs. Quimby has gone back to work so that Mr. Quimby can return to school, and Ramona is expected to be good for Mrs. Kemp while her parents are away, to be brave enough to ride the school bus by herself, and to put up with being teased by Danny the Yard Ape.
In Ramona's world, being eight isn't easy, but it's never dull!
---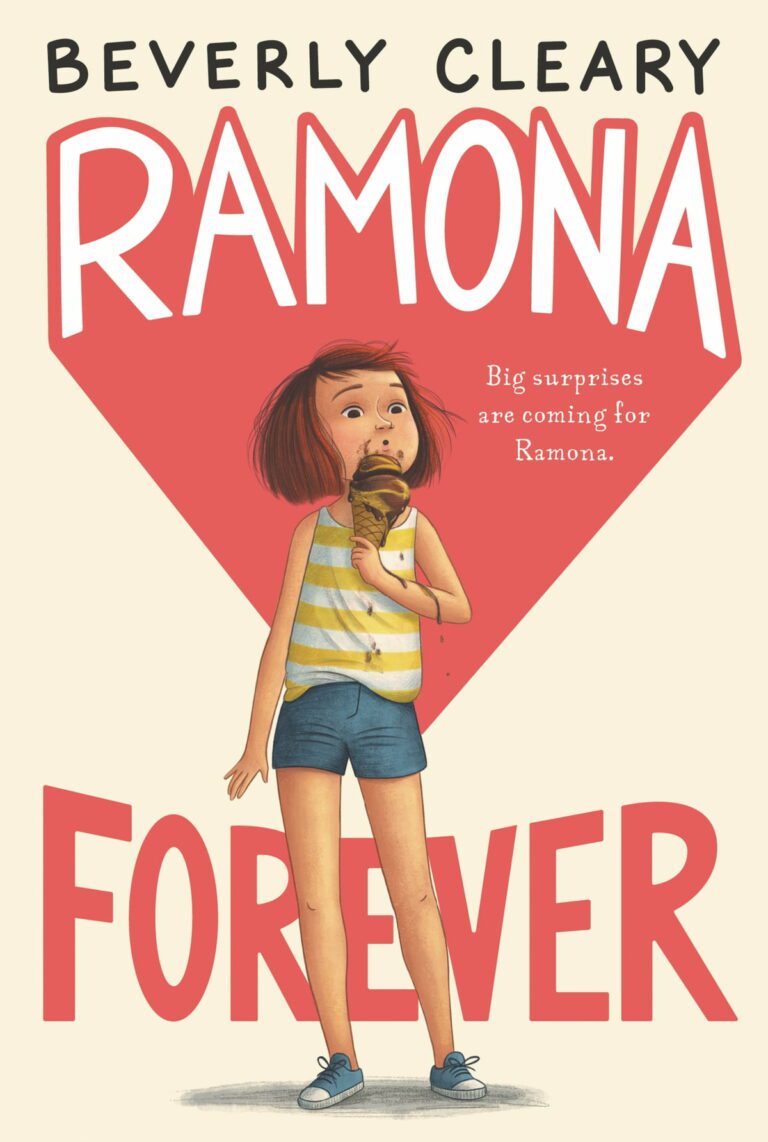 7. Ramona Forever
Life can move pretty fast — especially when you're in the third grade, your teenage sister's moods drive you crazy, and your mom has a suspicious secret she just won't share.
Plus, Mr. Quimby's new job offer could also have the entire family relocating. It's a lot to handle for Ramona. But whatever trial comes her way, Ramona can count on one thing for sure — she'll always be Ramona…forever!
---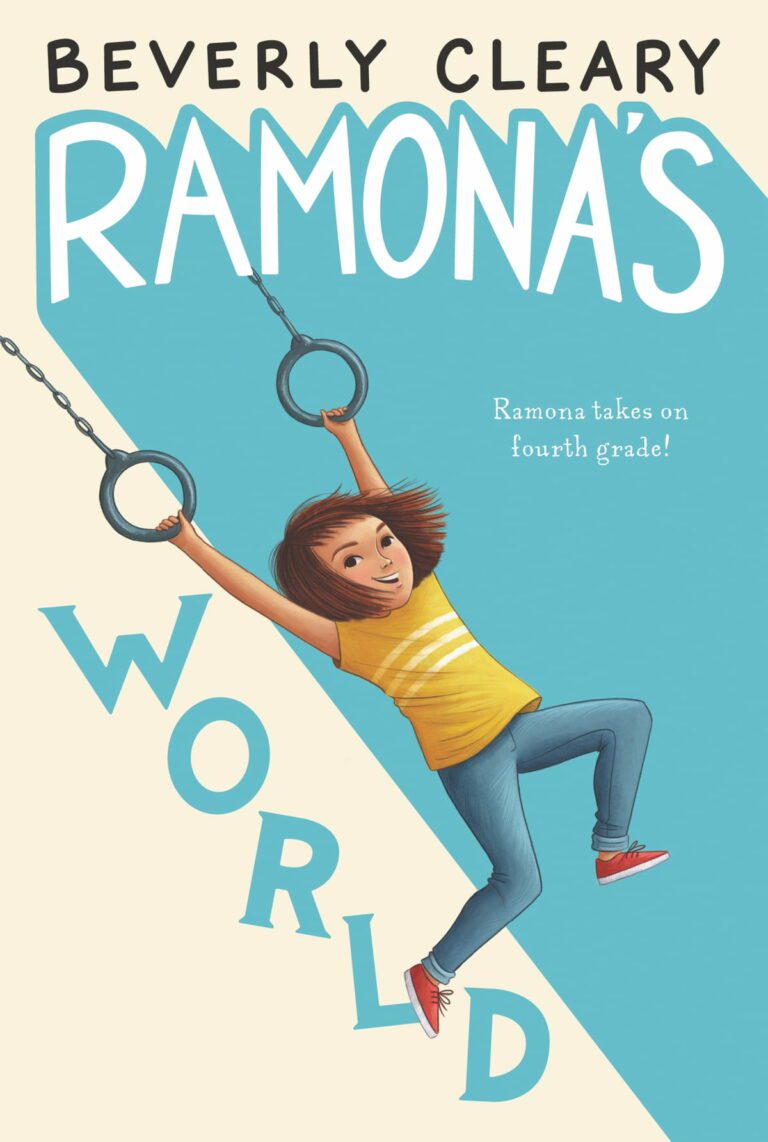 8. Ramona's World
Ramona Quimby can't wait to start fourth grade. With a new baby sister to brag about, new calluses to show off, and a new best friend to get to know, everything's going to be great!
Or is it? When Ramona's spelling is atrocious, her teacher, Mrs. Meacham, is firm about her needing to improve. Then a scary incident at a friend's house leaves Ramona feeling at fault.
Who knew growing up could be filled with such complicated situations?
---
Final thoughts on Beverly Cleary books in order
The characters of Henry Huggins, Ramona Quimby, and more are beloved favorites. Reading the Beverly Cleary books in order will introduce you the novels that impacted multiple generations and the author's formidable legacy. The books are perfect for eager or reluctant readers alike.
More Children's Books Resources