From her very first book to her latest, we have compiled all the Mary Kay Andrews books in order. Following her career as a journalist Andrews began writing novels in the 1990s. Since then, her writing style and attribution has evolved as she found her particular niche within publishing.
Keep reading to find out more about these perfect, romantic suspense escapist reads.

Who is Mary Kay Andrews?
Mary Kay Andrews is the pseudonym for Katy Hogan Trochek. While she has published under both names, since 2002 she has exclusively used her pseudonym. Before she became an author, Andrews was a newspaper reporter for 14 years.
She was born and raised in St. Petersburg, Florida before getting a B.A. in journalism from the University of Georgia. Leaving journalism to pursue writing novels in 1991, her debut came out one year later in 1992. She predominately writes mysteries and romantic suspense.
Her work has been published in nine languages and nominated for the Macavity, Edgar, and Agatha awards. Her books frequently take place in either Georgia or Florida, places she knows well from living there.
Andrews currently lives in both Atlanta and Tybee Island, Georgia with her family. When she is not writing, Andrews enjoys renovating old houses and antiques hunting.
In fact, she has restored three beach homes that are named for fictional places in her novels. Those are The Breeze Inn, Ebbtide, and Coquina Cottage.
Mary Kay Andrews Books in Order
Callahan Garrity Books
Her debut and the subsequent sequels were first published under her real name. However, the below books in the Callahan Garrity series have since been published under her pseudonym as well.
These books are mysteries and follow the adventures of Callahan Garrity. She is a former Atlanta cop, who now runs a cleaning business, but frequently winds up back investigating.
Truman Kicklighter Books
This mystery duology was also originally published under her real name of Kathy Hogan Trocheck. Rather than taking place in Atlanta, however, these books take place in St. Petersburg, Florida.
The books follow Truman Kicklighter. He is a retired reporter, who sleuths his way through puzzling crimes to clear the names of his friends.
Lickety-Split (1995)
Crash Course (1997)
Weezie & BeBe Mysteries Books
Next in our list of the Mary Kay Andrews books in order are the first books that were published under her moniker. Savannah Blues marks a pivot in Andrews's writing career.
It follows Eloise Foley, or Weezie, who is a recently divorced antiques dealer. As well as following BeBe Loudermilk, a thrice divorced restaurant owner.
Beach Town Books
As Andrews has become known by her fans as the queen of beach reads, it's appropriate that the next novel on our list of the Mary Kay Andrews books in order is Beach Town.
This series has one full-length novel and a prequel novella. You should read the novel first. This will give you the context and character development necessary to care for the main character.
That main character is Greer Hennessy. The book opens with her having one last chance as a movie location scout. But only if she can get the mayor of Cypress Key to agree to her plans.
Beach Town (2015)
Change of Scene (2016) (Prequel Novella)
Standalone Books
The largest chunk of the Mary Kay Andrews books in order, however, especially in the last few years, is standalones.
Nonfiction Book
Mary Kay Andrews has also published one cookbook. This is incredibly fitting for the author as she describes cooking in one of her three restored beach homes as one of her favorite past times.
The Beach House Cookbook (2017)
Summary of Mary Kay Andrews Books in Order
Now that you know about all the Mary Kay Andrews books in order, you're ready to get reading. However, to help you learn a little bit more about her style of writing we have included summaries for all of her standalone books. These books are a great place to start to get a feel for her writing to then decide if you'd like to read all her books in order.
---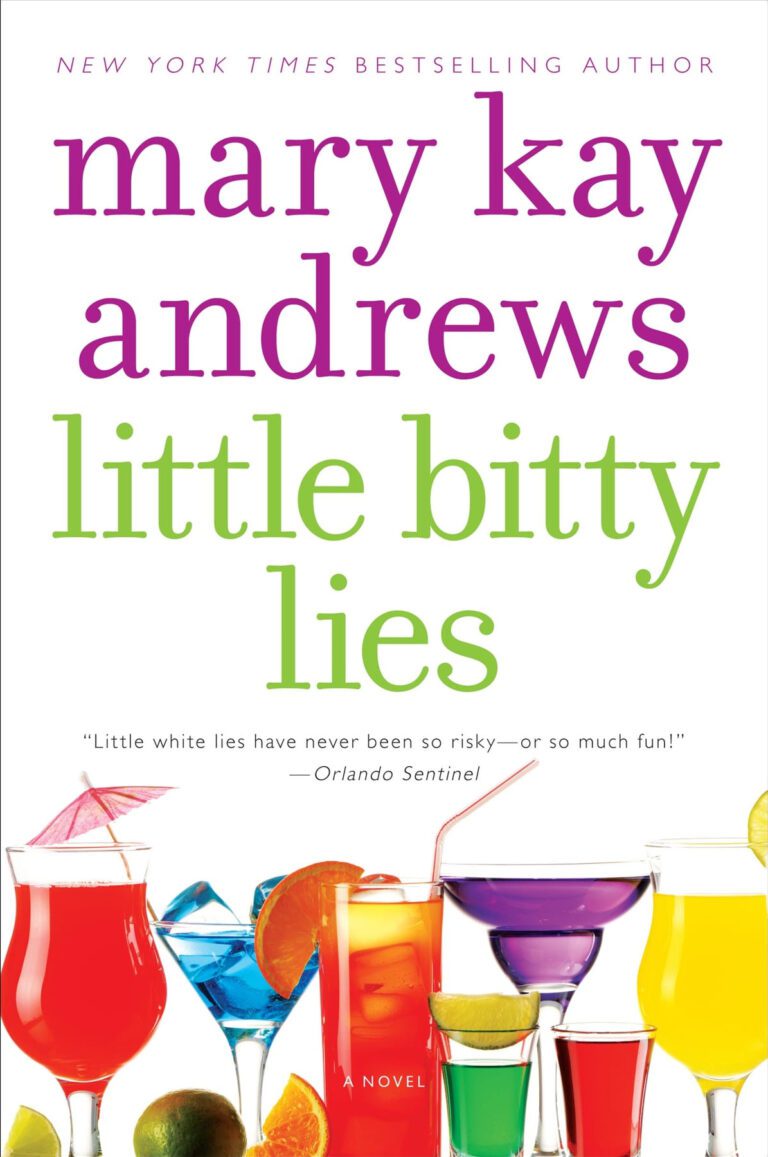 1. Little Bitty Lies
In a suburban Atlanta neighborhood where divorce is as rampant as kudzu, Mary Bliss McGowan doesn't notice that her own marriage is in trouble until the summer night she finds a note from her husband, telling her he's leaving — and taking the family fortune with him.
Stunned and humiliated, a desperate Mary Bliss, left behind with her seventeen-year-old daughter, Erin, and a mountain of debt, decides to salvage what's left of her life by telling one little bitty lie.
At first, Mary Bliss simply tells friends and family that Parker is out of town on a consulting job. Then the lies start to snowball, until Parker turns up dead. Or does he?
Mary Bliss's formerly staid existence careens into overdrive as she copes with an oversexed teenager, a mother-in-law with Ethel Merman delusions, and the sudden but delicious shock of finding herself pursued by two men: The next-door neighbor who's looking for a suitable second wife, and a dangerously attractive ex-cop who's looking for the truth about Parker McGowan.
---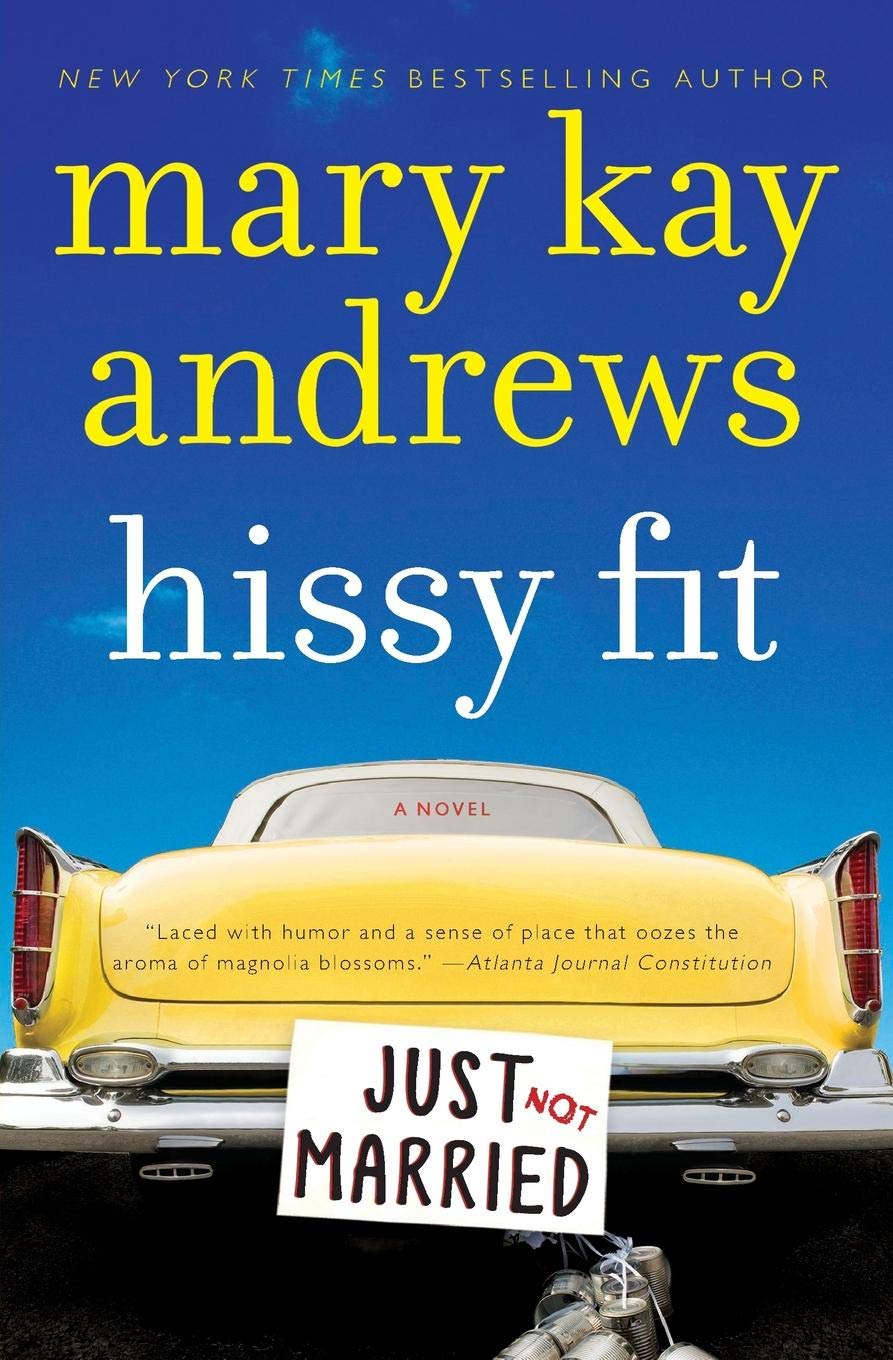 2. Hissy Fit
The night before her wedding, in the middle of an oh-so-smart rehearsal dinner, interior decorator Keeley Murdock chances upon her fiancé and her maid of honor "doing the deed." Keeley pitches the hissy fit of the century. She storms out and earns herself instant notoriety in her tiny hometown of Madison, GA.
Over the next few days, Keeley has to deal not only with the embarrassment of a broken engagement but also with the financial pressure her ex's powerful family puts on her business. Then rescue comes in the form of a new face in town.
He is a wealthy red-headed stranger with an impossible agenda. He's also the new owner of the local run-down bra plant that he plans to revive along with the tiny town. So, Will Mahoney hires Keeley to completely redecorate the dilapidated antebellum mansion he plans to restore in record time.
As Keeley dives into her new, nearly impossible project, she inadvertently unearths long-buried demons from her past. She quickly learns that for a small town, Madison holds many dark secrets.
---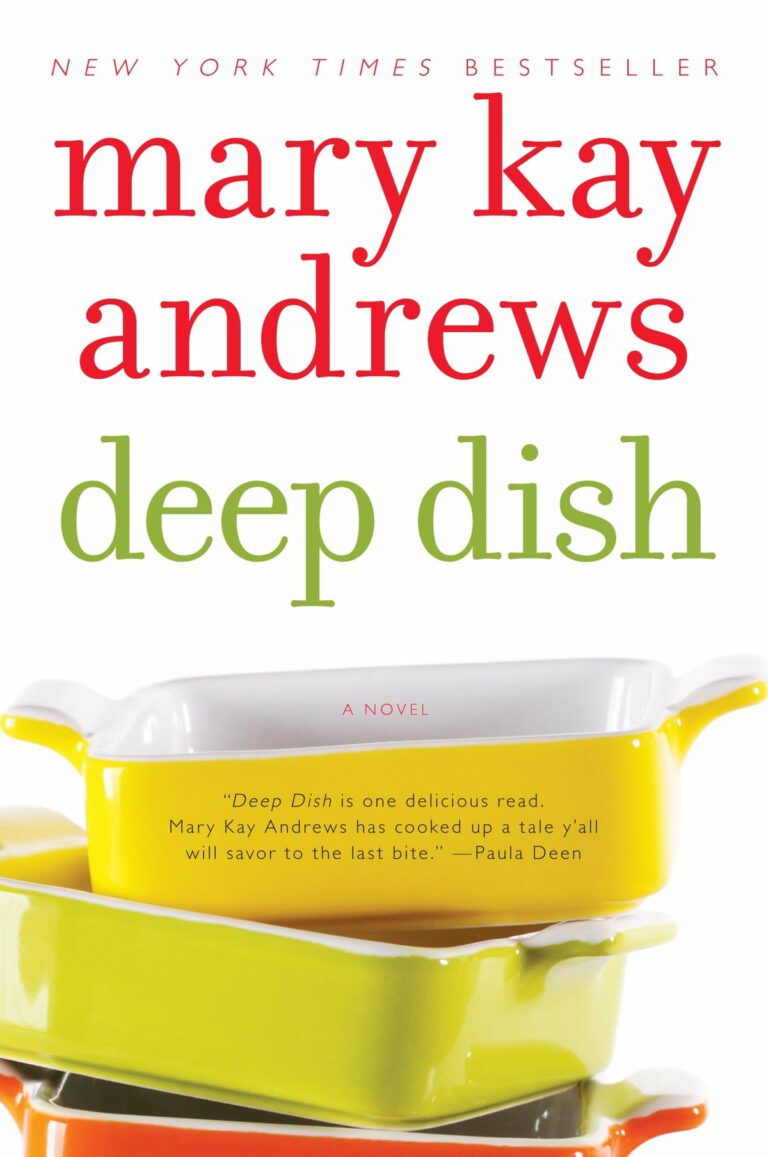 3. Deep Dish
Chef extraordinaire Gina Foxton doesn't expect to receive anything on a silver platter. After years of hard work, the former runner-up Miss Teen Vidalia Onion is now the host of her own local Georgia public television show, Fresh Start, and she's dating the show's producer.
But when her show gets canceled, and she catches her boyfriend in flagrante delicto with the boss's wife, Gina realizes that she's meant for bigger and better things. The Cooking Channel is looking for its next star, and Gina is certain that she fits the bill.
The trouble is, the execs also have their eye on Mr. "Kill It and Grill It" Tate Moody. He's the star of a hunting, fishing, and cooking show called Vittles.
Tate is the ultimate man's man, with a dog named Moonpie and a penchant for flannel shirts. Little does Gina know, though, that she and Tate are soon to embark on the cook-off of their lives.
---
4. The Fixer Upper
After her boss in a high-powered Washington public relations firm is caught in a political scandal, fledgling lobbyist Dempsey Jo Killebrew is left almost broke, unemployed, and homeless. Out of options, she reluctantly accepts her father's offer to help refurbish Birdsong, the old family place he recently inherited in Guthrie, Georgia. All it will take, he tells her, is a little paint and some TLC to turn the fading Victorian mansion into a real-estate cash cow.
But, oh, is Dempsey in for a surprise when she arrives in Guthrie. "Bird Droppings" would more aptly describe the moldering Pepto Bismol–pink dump with duct-taped windows and a driveway full of junk. There's also a murderously grumpy old lady, one of Dempsey's distant relations, who has claimed squatter's rights and isn't moving out. Ever.
Furthermore, everyone in Guthrie seems to know Dempsey's business. From a smooth-talking real-estate agent to a cute lawyer who owns the local newspaper. It wouldn't be so bad if it weren't for the pesky FBI agents who show up on Dempsey's doorstep, hoping to pry information about her ex-boss from her.
All Dempsey can do is roll up her sleeves and get to work. And before long, what started as a job of necessity somehow becomes a labor of love and, ultimately, a journey that takes her to a place she never expected — back home again.
---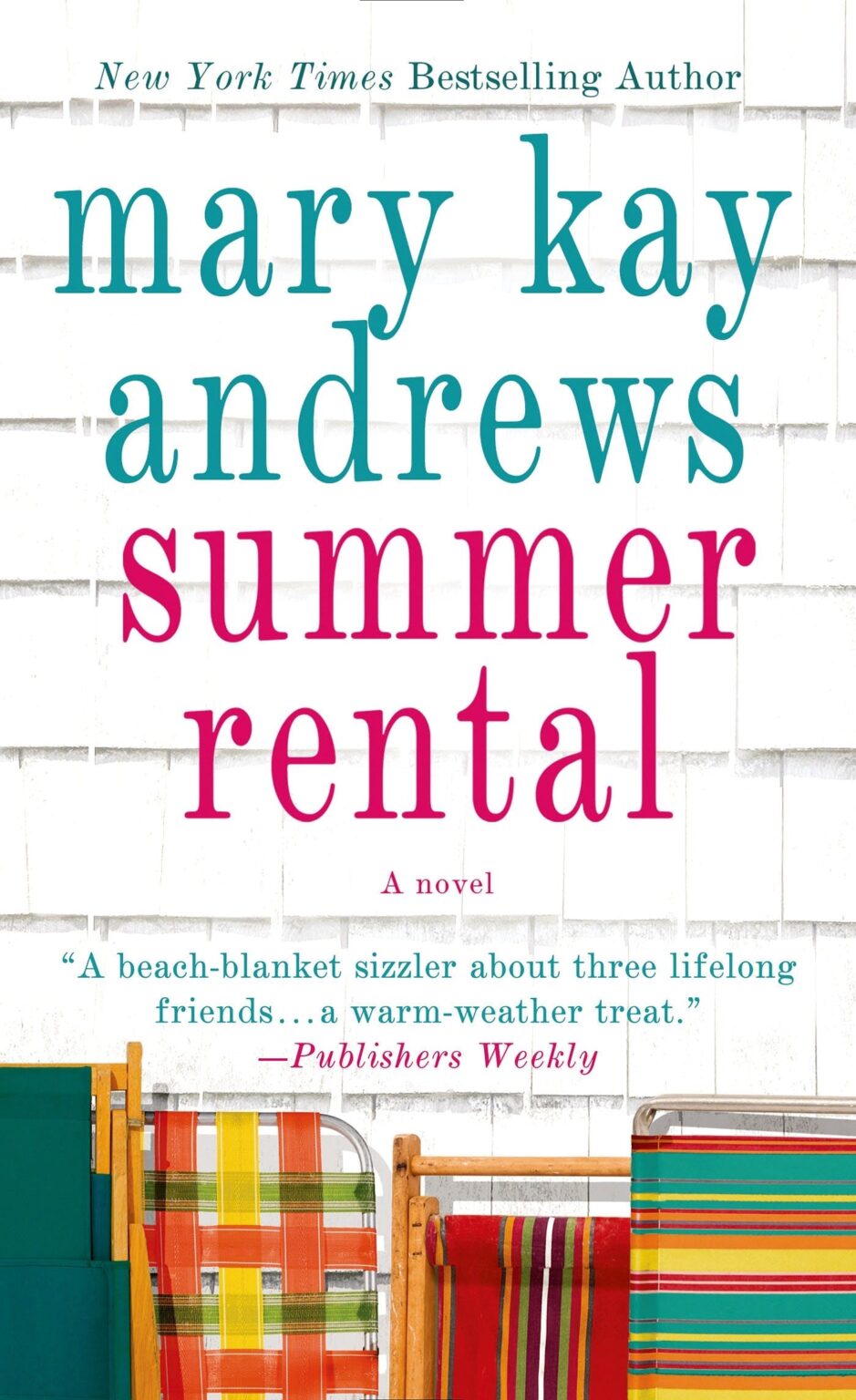 5. Summer Rental
Ellis, Julia, and Dorie. Best friends since Catholic grade school, they now find themselves, in their mid-thirties, at the crossroads of life and love.
Ellis, recently fired from a job she gave everything to, is rudderless and now beginning to question the choices she's made over the past decade of her life. Julia — whose caustic wit covers up her wounds — has a man who loves her and is offering her the world, but she can't hide from how deeply insecure she feels about her looks, her brains, her life. And Dorie has just been shockingly betrayed by the man she loved and trusted the most in the world…though this is just the tip of the iceberg of her problems and secrets.
A month in North Carolina's Outer Banks is just what the each of them needs.
Ty Bazemore is their landlord, though he's hanging on to the rambling old beach house by a thin thread. After an inauspicious first meeting with Ellis, the two find themselves disturbingly attracted to one another, even as Ty is about to lose everything he cares about.
Maryn Shackleford is a stranger, and a woman on the run. Maryn needs just a few things in life: No questions, a good hiding place, and a new identity. Ellis, Julia, and Dorie can provide what Maryn wants; can they also provide what she needs?
---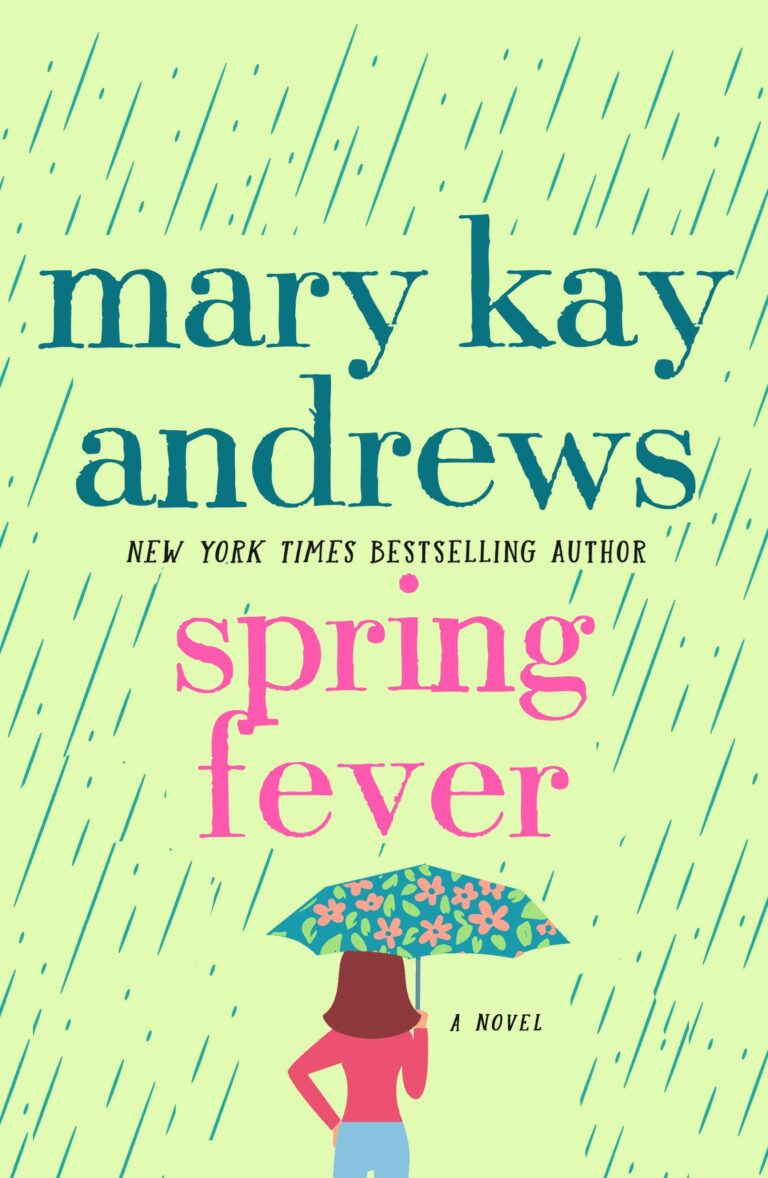 6. Spring Fever
Annajane Hudgens truly believes she is over her ex-husband, Mason Bayless. They've been divorced for four years, she's engaged to a new, terrific guy, and she's ready to leave the small town where she and Mason had so much history. She is so over Mason that she has absolutely no problem attending his wedding to the beautiful, intelligent, delightful Celia.
But when fate intervenes and the wedding abruptly halts as the bride is literally walking down the aisle, Annajane begins to realize that maybe she has a second chance. Maybe everything happens for a reason. And maybe, just maybe, she wants Mason back.
But there are secrets afoot in this small southern town. On the peaceful surface of Hideaway Lake, Annajane discovers that the past is never really gone. Even if there are people trying to keep Annajane from getting what she wants, happiness might be hers for the taking, and the life she once had with Mason in this sleepy lake town might be in her future.
---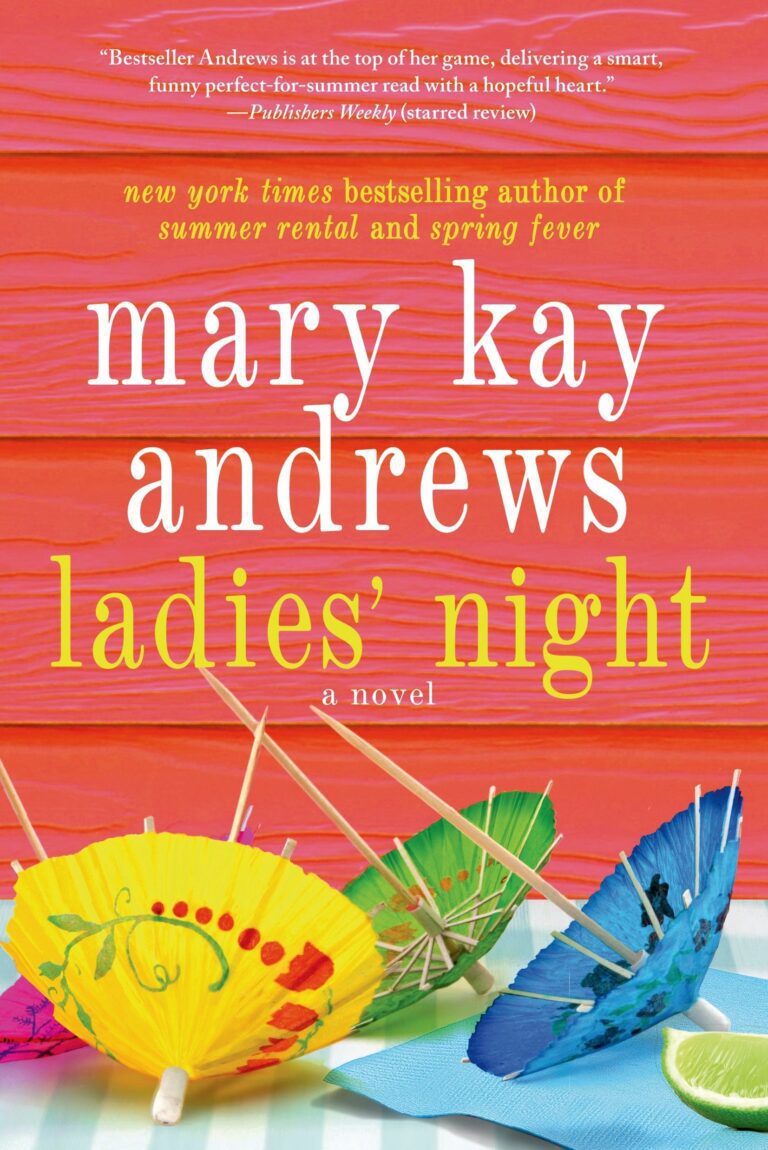 7. Ladies' Night
Rising media star and lifestyle blogger Grace Stanton's own life gets torpedoed after she drives her cheating husband's pricey sports car straight into the family swimming pool in a fit of anger. Soon she's locked out of her own palatial home, checking account, and blog, forced to move in with her widowed mother who lives above, and owns, The Sandbar, a rundown beach bar.
Attending court-mandated weekly "divorce recovery" therapy sessions with a group of three other women — marital misfits whose only common denominator is betrayal — Grace and the women soon ditch their therapist and move their Wednesday "Ladies' Night" sessions to The Sandbar.
They begin to help each other, walking a fine line between revenge and justice, as each one finds closure in ways previously unimagined. Can Grace figure out a new way home and how strong she needs to be to get there?
---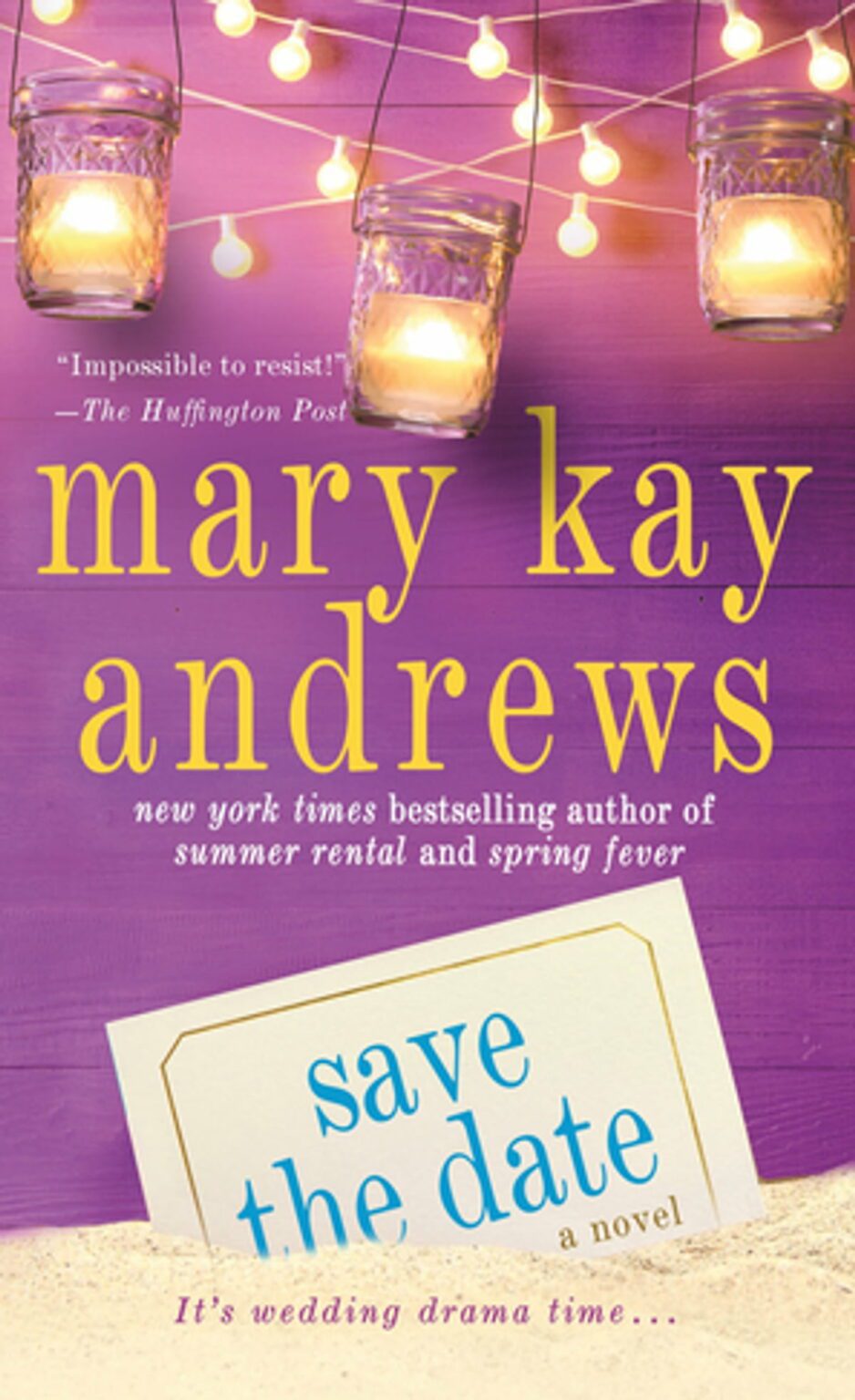 8. Save the Date
A Savannah florist is about to score the wedding of a lifetime — one that will solidify her career as the go-to-girl for society nuptials. Ironically, Cara Kryzik doesn't believe in love, even though she creates beautiful flower arrangements to celebrate them.
But when the bride goes missing and the wedding is in jeopardy, Cara must find the bride and figure out what she believes in. Maybe love really does exist outside of fairy tales after all.
---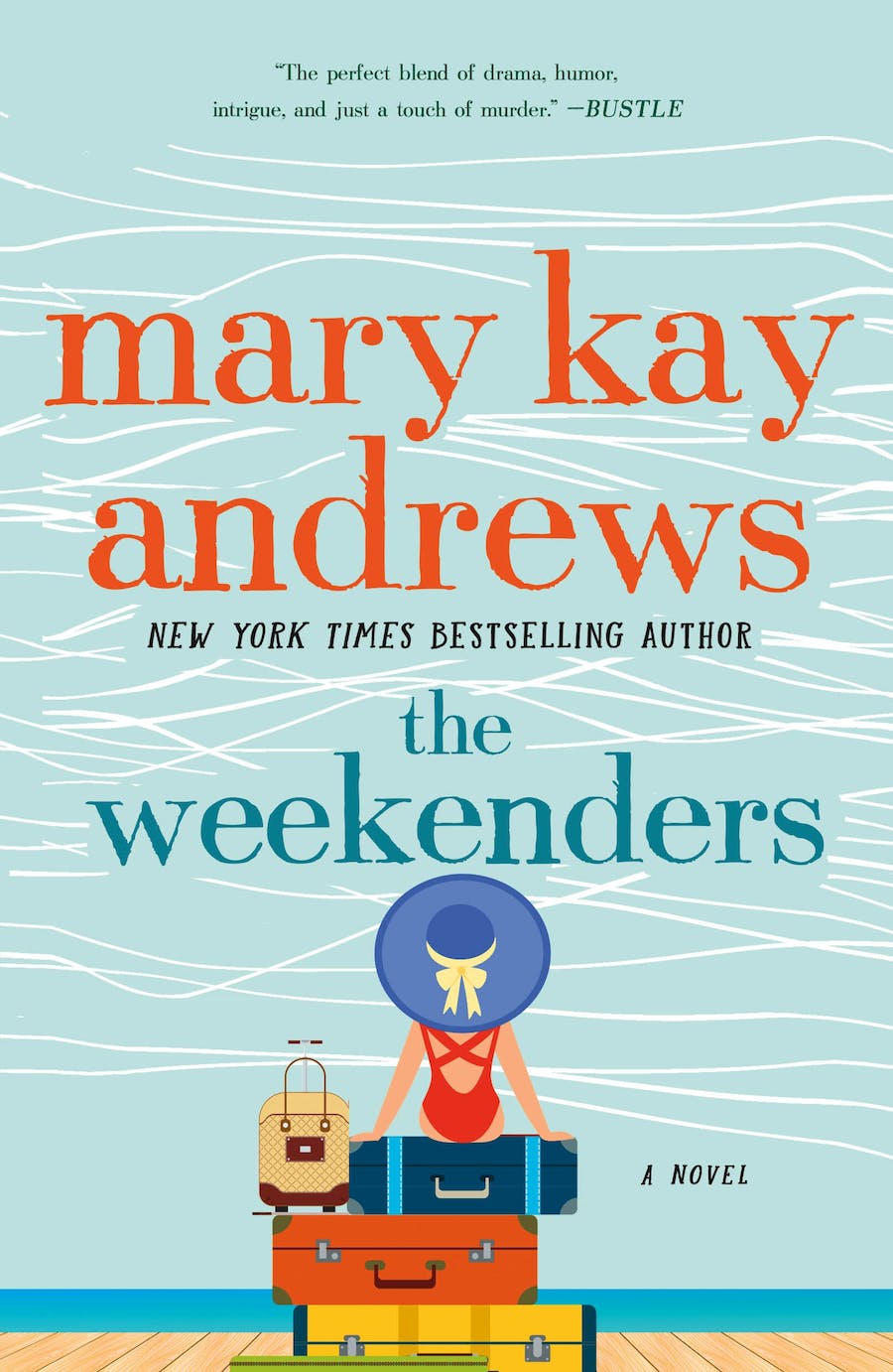 9. The Weekenders
Some people stay all summer long on the idyllic island of Belle Isle, North Carolina. Some people come only for the weekends — and it's something they look forward to all week long.
When Riley Griggs is waiting for her husband to arrive at the ferry one Friday afternoon, she instead gets papers informing her that her island home is being foreclosed. To make matters worse, her husband is nowhere to be found.
She turns to her island friends for help and support, but each of them has their own secrets and the clock is ticking as the mystery deepens. Cocktail parties and crab boil aside, Riley must find a way to investigate the secrets of Belle Island, the husband she might not really know, and the summer that could change everything.
---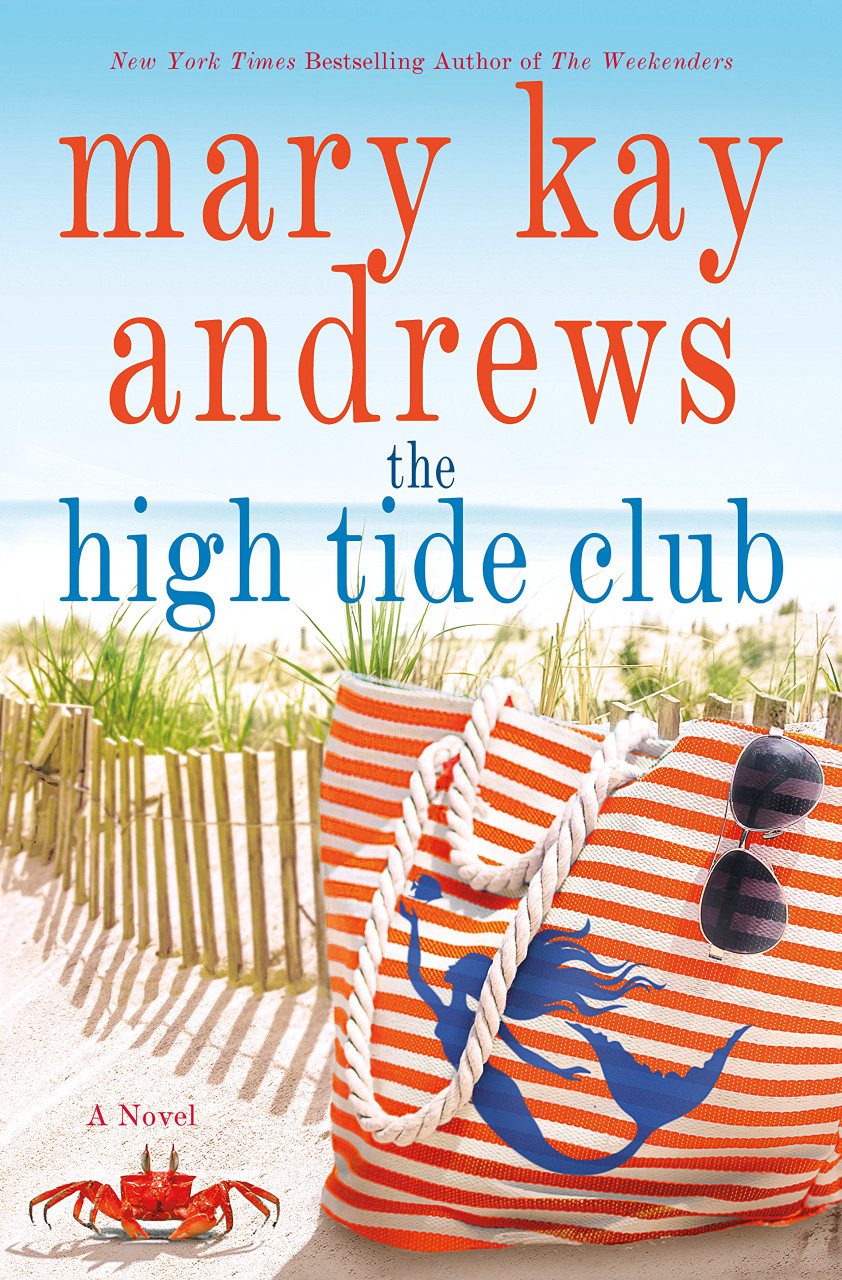 10. The High Tide Club
To Brooke Trappnell's confusion, ninety-nine-year-old heiress Josephine Bettendorf Warrick summons her to Talisa Island, her 20,000-acre remote barrier island home. Everybody in the South has heard about the eccentric millionaire mistress of Talisa, but Brooke has never met her.
Josephine's cryptic note says she wants to discuss an important legal matter with Brooke, who is an attorney, but Brooke knows that Mrs. Warrick has long been a client of a prestigious Atlanta law firm.
Over a few meetings, the ailing Josephine spins a tale of old friendships at a time when World War II was looming; when secrets led to betrayal and a long-unsolved murder. She tells Brooke she is hiring her for two reasons: To protect her island and legacy from those who would despoil her land, and secondly, to help her make amends with the heirs of the long dead women who were her closest friends, the girls of The High Tide Club — so named because of their youthful skinny dipping escapades — Millie, Ruth and Varina.
Even at the end of her life, Josephine seems unwilling or unable to face her past, deliberately evading Brooke's questions. When Josephine nears death with her secrets intact, Brooke must contact Josephine's friends' descendants and bring them together on Talisa for a reunion of women who've actually never met.
---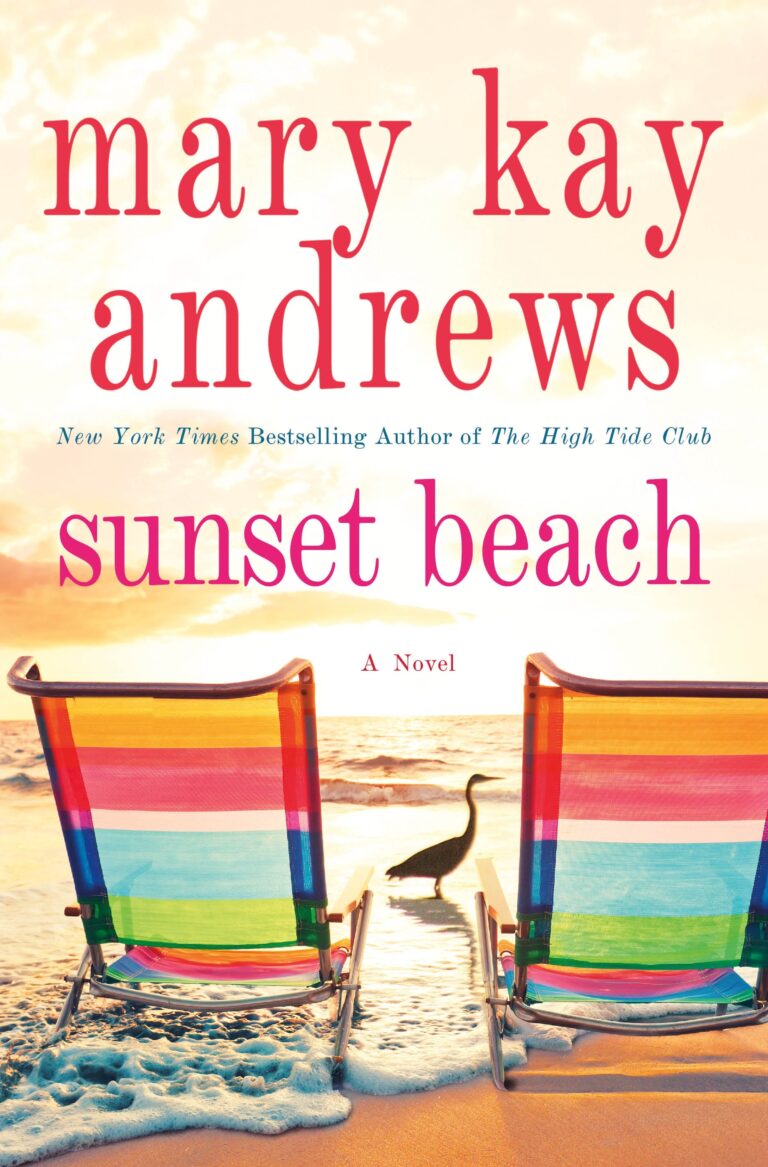 11. Sunset Beach
Drue Campbell's life and career have recently been derailed. The only thing she has left is the house from her mother: A ramshackle beach bungalow with a missing roof in the once-sleepy town of Sunset Beach. The town is rapidly becoming a hot spot for the rich and well-heeled, who are none too happy about the shabby eyesore in their perfect neighborhood.
When Drue's larger-than-life father unexpectedly turns up at her mother's funeral and offers her a job at his law firm, Drue doesn't know whether to be grateful or resentful that he has suddenly reappeared. She grudgingly accepts the job sifting through cold callers and shysters looking to get rich quick. But when she comes across a suspicious murder case, Drue finds herself entangled in a decades-old mystery — one that may have dire consequences for Drue and the people she loves.
---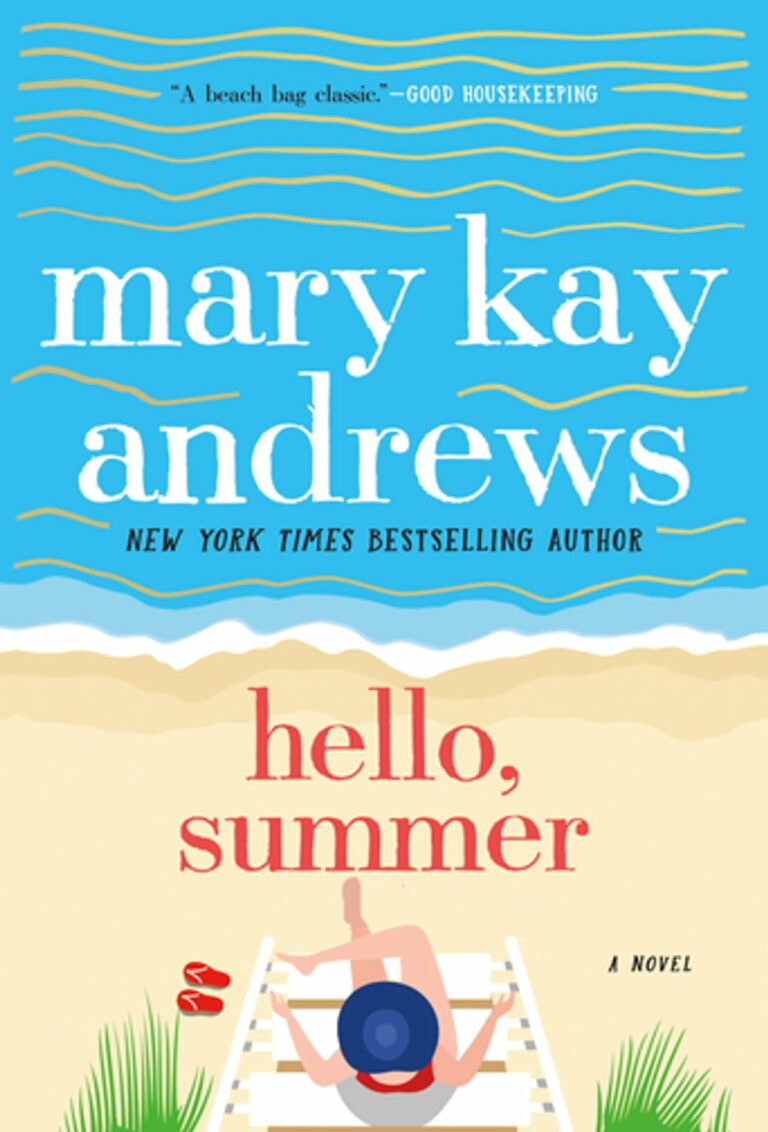 12. Hello, Summer
Conley Hawkins left her family's small town newspaper, The Silver Bay Beacon, in the rearview mirror years ago. Now a star reporter for a big-city paper, Conley is exactly where she wants to be and is about to take a fancy new position in Washington, D.C. Or so she thinks.
But when the new job goes up in smoke, Conley finds herself right back where she started, working for her sister, who is trying to keep The Silver Bay Beacon afloat ― and she doesn't exactly have warm feelings for Conley. Soon she has the unenviable task of overseeing the local gossip column, "Hello, Summer."
Then Conley witnesses an accident that ends in the death of a local congressman ― a beloved war hero with a shady past. The more she digs into the story, the more dangerous it gets. As an old heartbreaker causes trouble and a new flame ignites, it soon looks like their sleepy beach town is the most scandalous hotspot of the summer.
---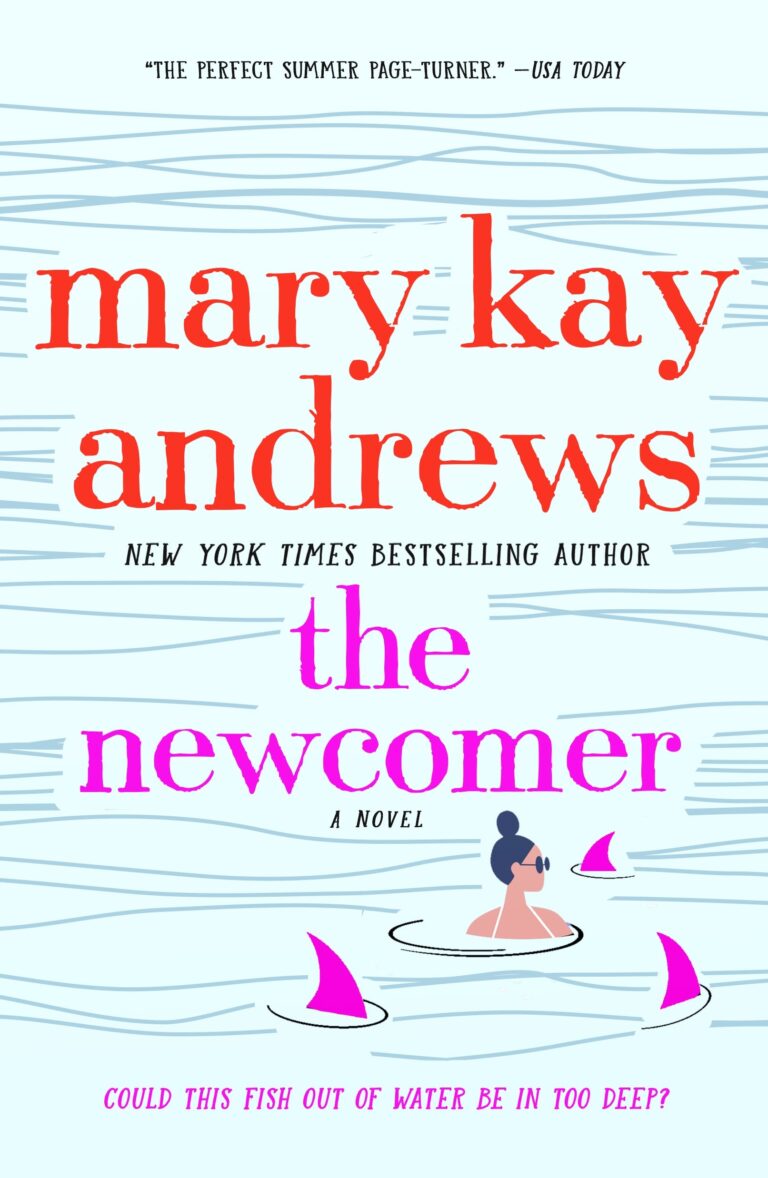 13. The Newcomer
Letty Carnahan is in trouble. She's on the run from New York City with her four-year-old niece, Maya, in tow, after her sister was found dead in the entry hall of her glamorous townhome. Letty believes she knows who did it: Her sister's awful, money-grubbing ex-husband, Eli Wingfield.
Letty can't forget her sister Tara's insistence: "If anything bad ever happens to me ― It's Eli. Promise me you'll take Maya and run. Promise me."
But run where? The only clue Tara has left behind is a faded magazine story about a sleepy mom-and-pop motel on Florida's Gulf Coast.
Certain that the police and Tara's ex are hot on her trail, Letty leaves her own life behind without a backwards glance, knowing she will somehow get justice for Tara, and sets out for her destination: The Murmuring Surf.
The Surf, as regulars call it, is the winter home of a close-knit but quarrelsome group of retirees and snowbirds who regard this newcomer and her adorable niece with suspicion and more than a little curiosity.
There's a No Vacancy sign swinging from the neon motel marquee, but the motel's longtime owner Ava DeCurtis takes Letty in, offers her a room and eventually a job, much to the disapproval of Ava's cynical son Joe, a local police detective whose every instinct tells him that Letty is a dangerous fugitive, possibly even a kidnapper and murderer.
As Letty tries to settle into her new life and help heal Maya's trauma, she's preoccupied as her late sister's troubled past and connection to the motel are revealed, all while trying to deal with the attractive detective's unwelcome advances. Is Joe a would-be suitor? Or a cop determined to betray her confidence and put her behind bars?
---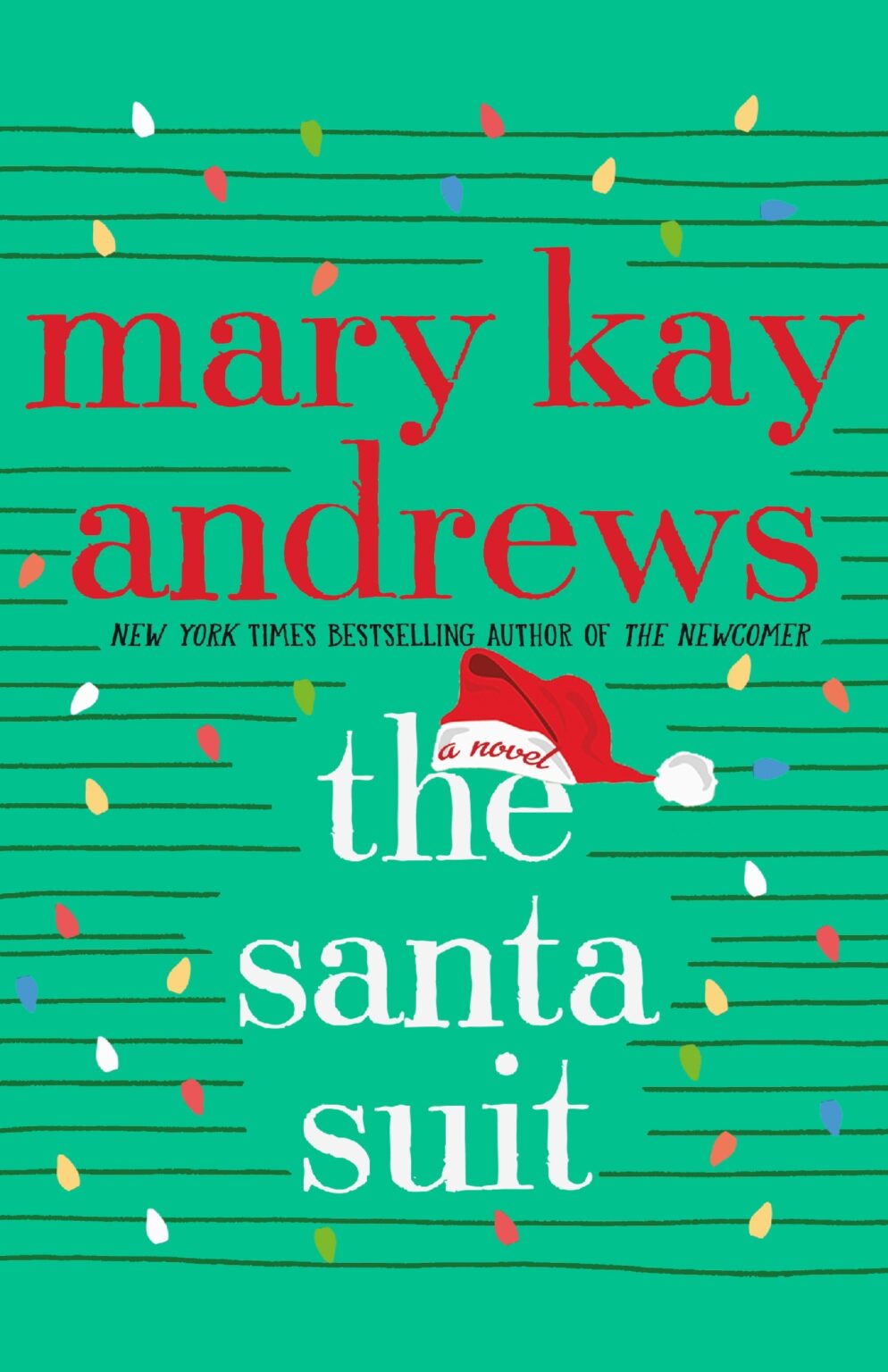 14. The Santa Suit
When newly-divorced Ivy Perkins buys an old farmhouse sight unseen, she is definitely looking for a change in her life. The Four Roses, as the farmhouse is called, is a labor of love. But Ivy didn't bargain on just how much labor.
Among the left possessions Ivy finds a Santa suit — beautifully made and decades old. In the pocket of the suit she finds a note: It's from a little girl who has one Christmas wish, and that is for her father to return home from the war.
The note sets Ivy off on a mission only to discover she might find more than she ever thought possible: A welcoming town, a family reunited, a mystery solved, and a second chance at love.
---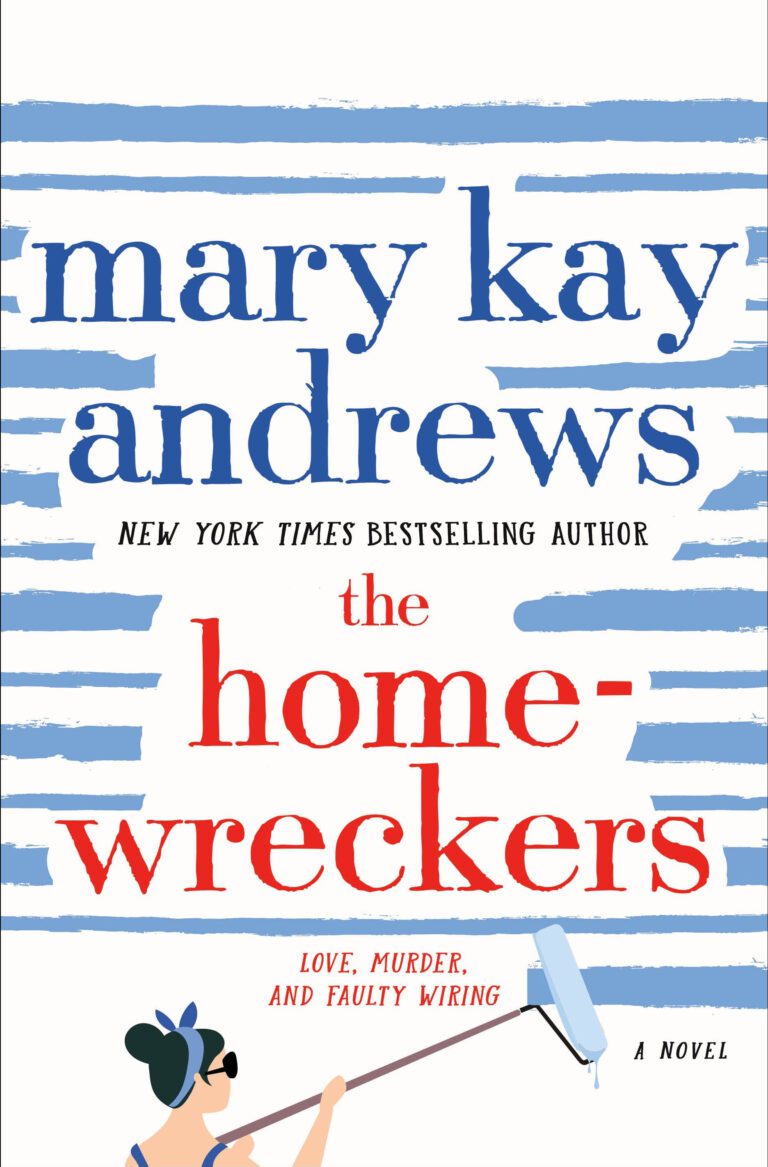 15. The Homewreckers
Hattie Cavanaugh went to work helping clean up homes for Cavanaugh & Son Restorations at eighteen. She married the boss's son at twenty, and was only twenty-five when her husband, Hank, was killed in a motorcycle accident.
Broken-hearted, but determined to continue the business of their dreams, she takes the life insurance money, buys a small house in a gentrifying neighborhood, flips it, then puts the money into her next project. But that house is a disaster and a money-loser, which rocks her confidence for years to come.
Then, Hattie gets a once-in-a-lifetime opportunity: Star in a beach house renovation reality show called "The Homewreckers," cast against a male lead who may be a love interest, or may be the ultimate antagonist. It's a question of who will flip, and who will flop, and will Hattie ever get her happily-ever-after.
---
Final Thoughts
These books are frequently called beach reads, but whether you are actually on a beach or just imagining you are, the Mary Kay Andrews books in order are fun, escapist reads. If you read all her books in order you will witness her growth and evolution as an author through 30 years with more than 30 books.
More Romantic Suspense Resources