By looking at the earliest iterations of traveling through time to the modern interpretations, we've collected the best time travel books. These best books vary from classic middle grade to contemporary romance. Each book defies a single timeline and a single defining genre.
25 Best Time Travel Books
The following books all feature time travel as a foundational element to the plot. In some, time travel is a narrative device which reveals more about the main character. Meanwhile, in others it is the hard-and-fast time machine that perhaps springs to mind. The inner workings of how the time travels functions are explained, or not explained, to various degrees.
Books about time travel have been around for more than a century and dip into almost every other genre. The picks on this list can also be categorized as romance or thriller, from middle grade to young adult to adult.
This is by no means an exhaustive list, but is our recommendations for the best time travel books. If your favorite book about time travel isn't on this list, leave a comment below to let other readers know your recommendation.
---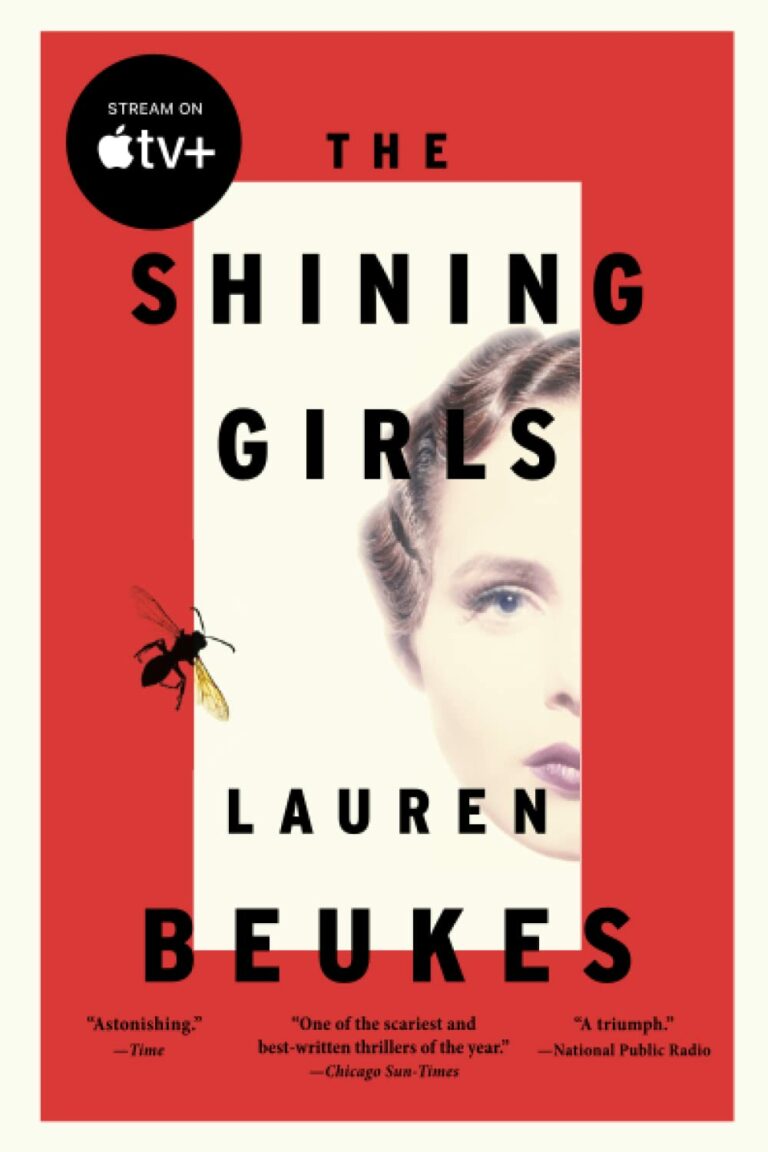 25. The Shining Girls by Lauren Beukes
Most time traveling books imbue a lesson about life and the importance of the small moments. This often occurs through a protagonist who, even if they aren't perfect, is trying to be better. But what if the ability to travel through time landed in the hands of someone evil? That's what Lauren Beukes explores in The Shining Girls.
This horror sci-fi is about a killer who finds a portal to the past. He then uses it to track, visit, and murder his victims.
Except one victim, Kirby Mazrachi, survives his attack. Now Kirby will do whatever it takes, no matter how improbable, to bring her attacker to justice.
---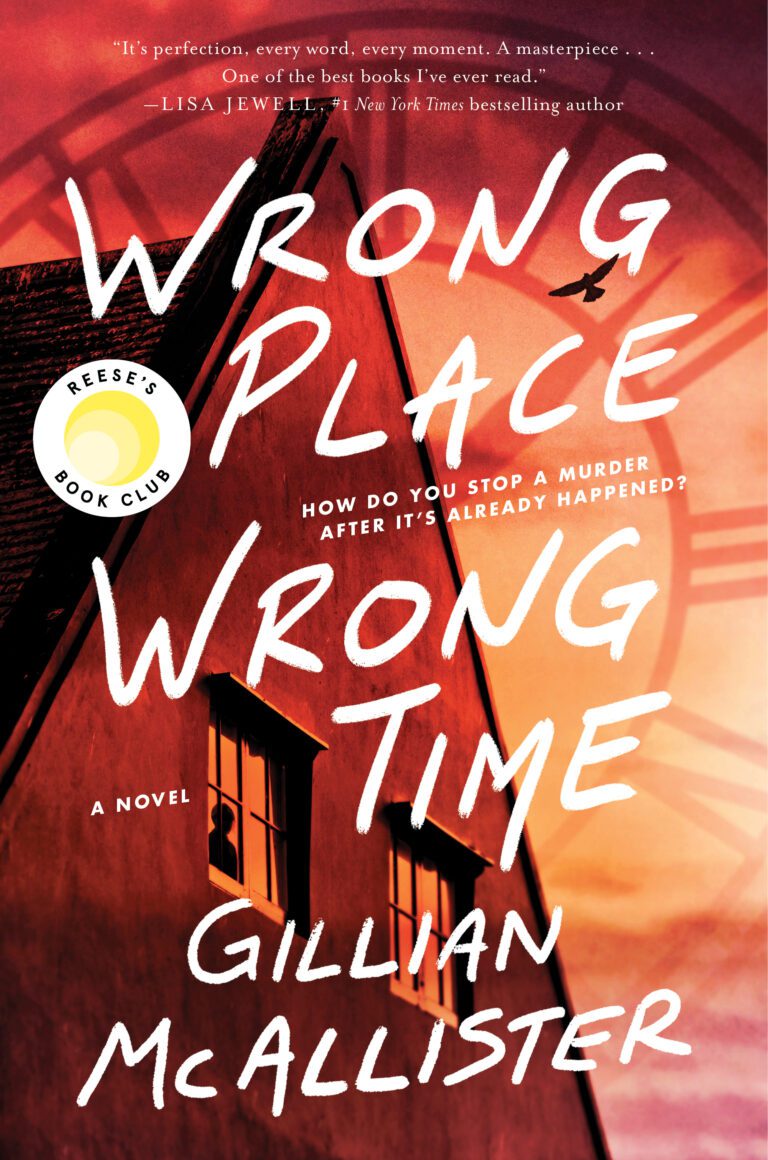 24. Wrong Place Wrong Time by Gillian McAllister
In a similar vein, Wrong Place Wrong Time by Gillian McAllister is a combination of the 1993 movie Groundhog Day and murder. That's because the main character is up late waiting for her son to return home when she sees the impossible. Her son kills a stranger right in front of their house.
With her son in custody and a million questions swirling in her mind, the main character goes to sleep and wakes up the day before yesterday. Each morning she wakes up one day earlier searching for the reason her son committed the murder, determined to find it.
---
23. Ruby Red by Kerstin Gier
The first book in the Ruby Red Trilogy veers slightly from the previous mystery thriller recommendations. That's because Ruby Red by Kerstin Gier is a young adult romance with a historical fiction timeline. The trilogy is translated into English by Anthea Bell.
It follows sixteen-year-old Gwen who lives with her eccentric family in London. A time traveling gene runs through the female half of her lineage. However, Gwen was never introduced to the secrets of time travel as the gene was supposed to have skipped Gwen.
So, she is completely unprepared when she starts taking uncontrolled leaps into the past. Gwen needs to learn the ropes fast, while also dealing with her incredibly attractive time traveling partner Gideon.
---
22. Recursion by Blake Crouch
The time travel in the world of Recursion by Blake Crouch is slightly different than other recommendations, but the importance of memory is still paramount in this setting.
Barry Sutton, a cop in New York City, is investigating False Memory Syndrome. This is a new phenomenon that is driving victims to insanity.
The mysterious affliction is inserting memories into the minds of its victims. Most cannot cope with the onslaught of trauma. Barry and neuroscientist Helena Smith are the only ones who stand a chance at defeating this terrifying opponent.
---
21. Hyperion by Dan Simmons
Next in our list of the best time travel books is a classic: Hyperion by Dan Simmons. This is a sci-fi space opera which takes place on the world of Hyperion. It is the first book in a quartet with an additional prequel and sequel.
In this world there is a creature called the Shrike. Some worship it, some fear it, and some wish to destroy it. Structures move backward through time in the Valley of the Time Tombs and this is where the Shrike waits.
But on the eve of Armageddon, seven pilgrims set forth to Hyperion. They seek answers to the unsolved riddles of their lives. Each pilgrim carries hope and a secret, and one may hold the fate of humanity in his hands.
---
20. An Ocean of Minutes by Thea Lim
This is a story about love and the endurance of humanity. It unfolds against a backdrop of time travel, a flu pandemic, and sacrifice. An Ocean of Minutes by Thea Lim follows two people separated by time.
When Polly's boyfriend Frank catches the deadly flu virus that is rampaging its way across America, she will do anything to save him. Even agree to a radical contract with a company that has invented time travel to work as a bonded laborer. If she agrees, the company will pay for Frank's treatment.
Polly and Frank agree to meet in twelve years' time in Galveston, Texas. But when Polly is sent an additional five years in the future, everything is thrown into question. Now Polly must try to find Frank, see if he is alive, and if their love still rings true.
---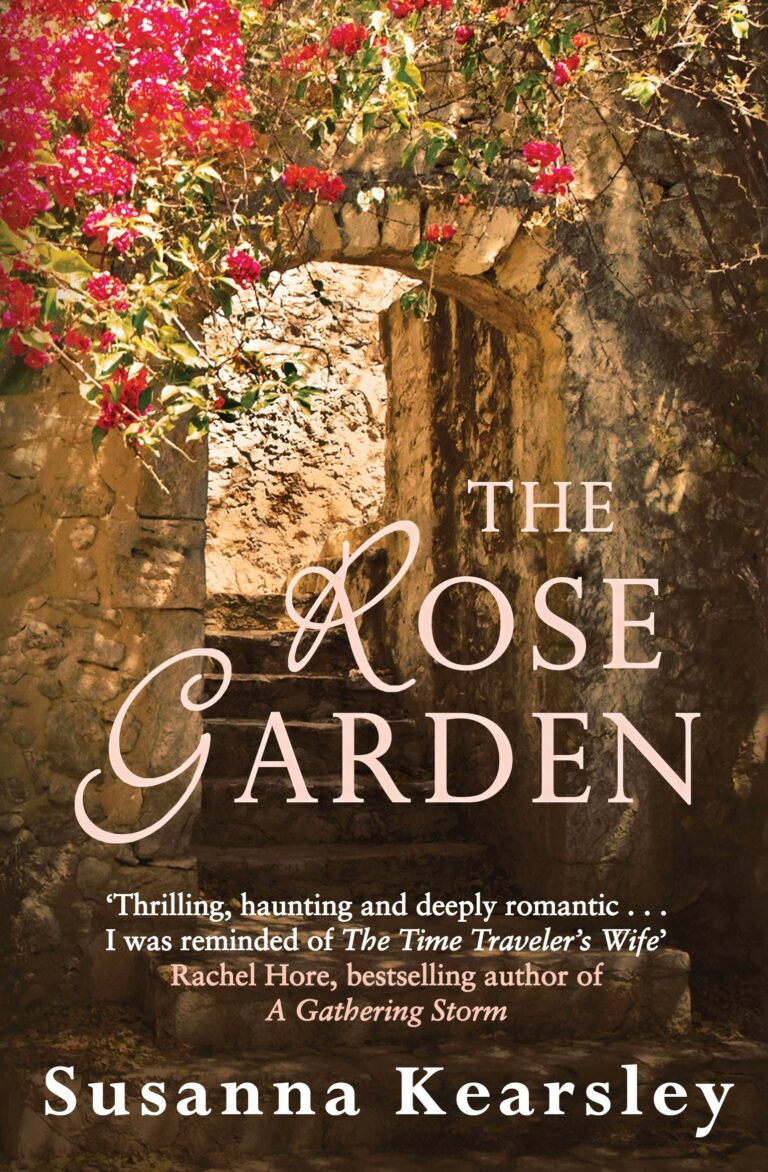 19. The Rose Garden by Susanna Kearsley
The Rose Garden by Susanna Kearsley is another romance that involves themes of loss, grief, and identity.
Eva and Katrina spent their summers as children in Cornwall, so when Katrina dies that is where Eva returns to spread her ashes. But Eva must confront the metaphorical ghosts of her past. As well as the very real ghosts she finds in the home where she is staying.
That's because in this home Eva can travel through time back to the eighteenth century. She finds herself interacting with the inhabitants who lived there then. She also finds herself falling for one of them, Daniel Butler, and needing to choose between the life she knows and the past she feels so drawn towards.
---
18. This Is How You Lose the Time War by Amal El-Mohtar and Max Gladstone
Another romance, This Is How You Lose the Time War by Amal El-Mohtar and Max Gladstone is equally ethereal and unexpected. It is written in the form of letters between two enemies from opposing sides of a war who slowly, through their shared correspondence, fall in love.
Known only as Red and Blue, their letters begin as taunts, then praise, and then something more. The prose in this book feels more like poetry. As Red and Blue traverse the strands of time and history to weave their own attacks in this War or snip others, we learn more about them, the intimacy of their correspondence, and the chances of their happily-ever-after.
---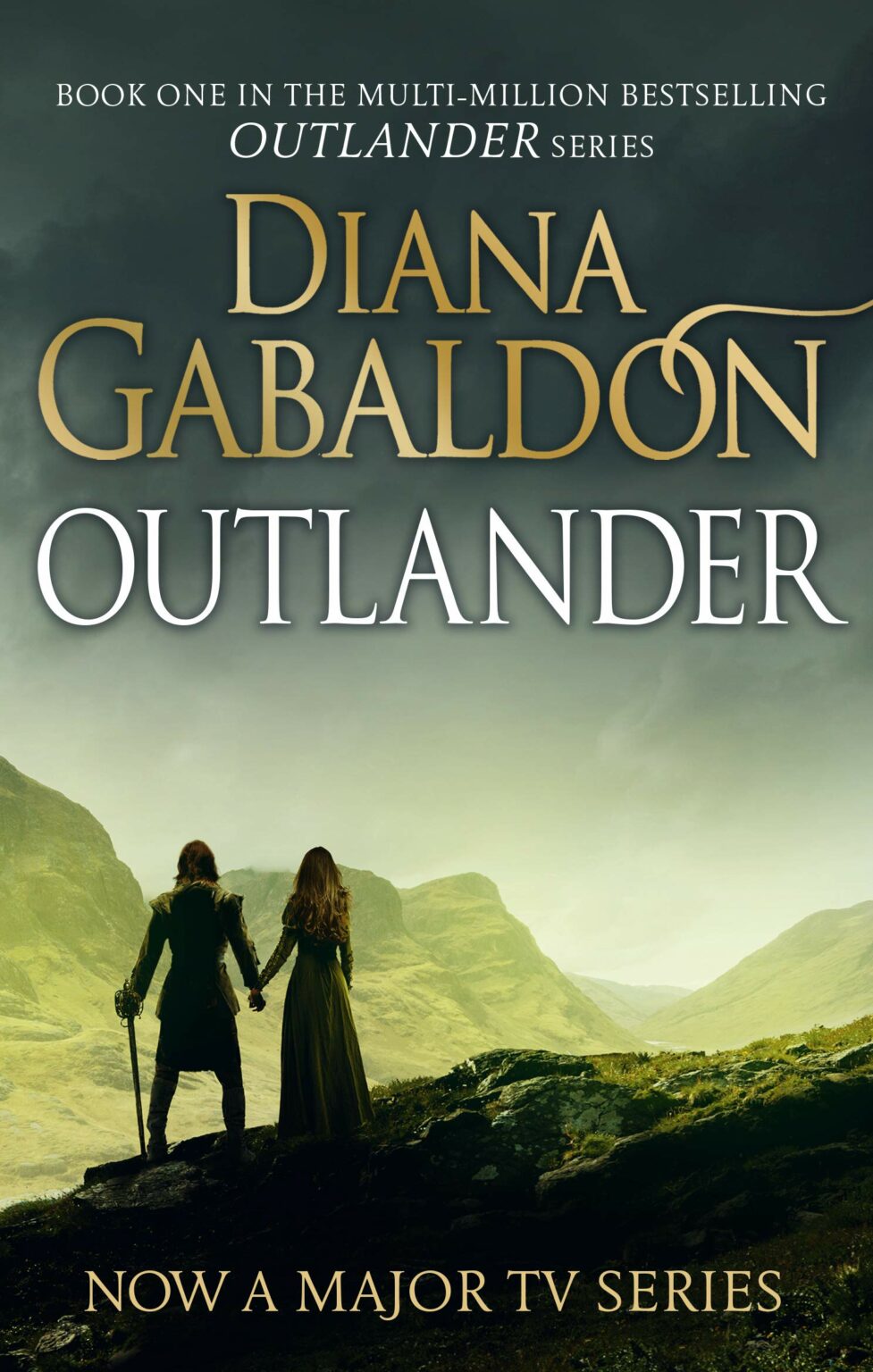 17. Outlander by Diana Gabaldon
No list of the best time travel books would be complete without Outlander by Diana Gabaldon, because it has become a beloved modern classic. Claire and Jamie's love story has sold millions of copies and sprung from the pages into a hit TV adaptation. But this is where it all began.
In 1945, as Claire enjoys a second honeymoon with her husband in Scotland, she walks through an ancient stone circle and finds herself in 1743. Claire does not understand the forces which propelled her back in time, nor does she fully understand the fiery passion she feels for James Fraser, who has her questioning her vows of holy matrimony.
---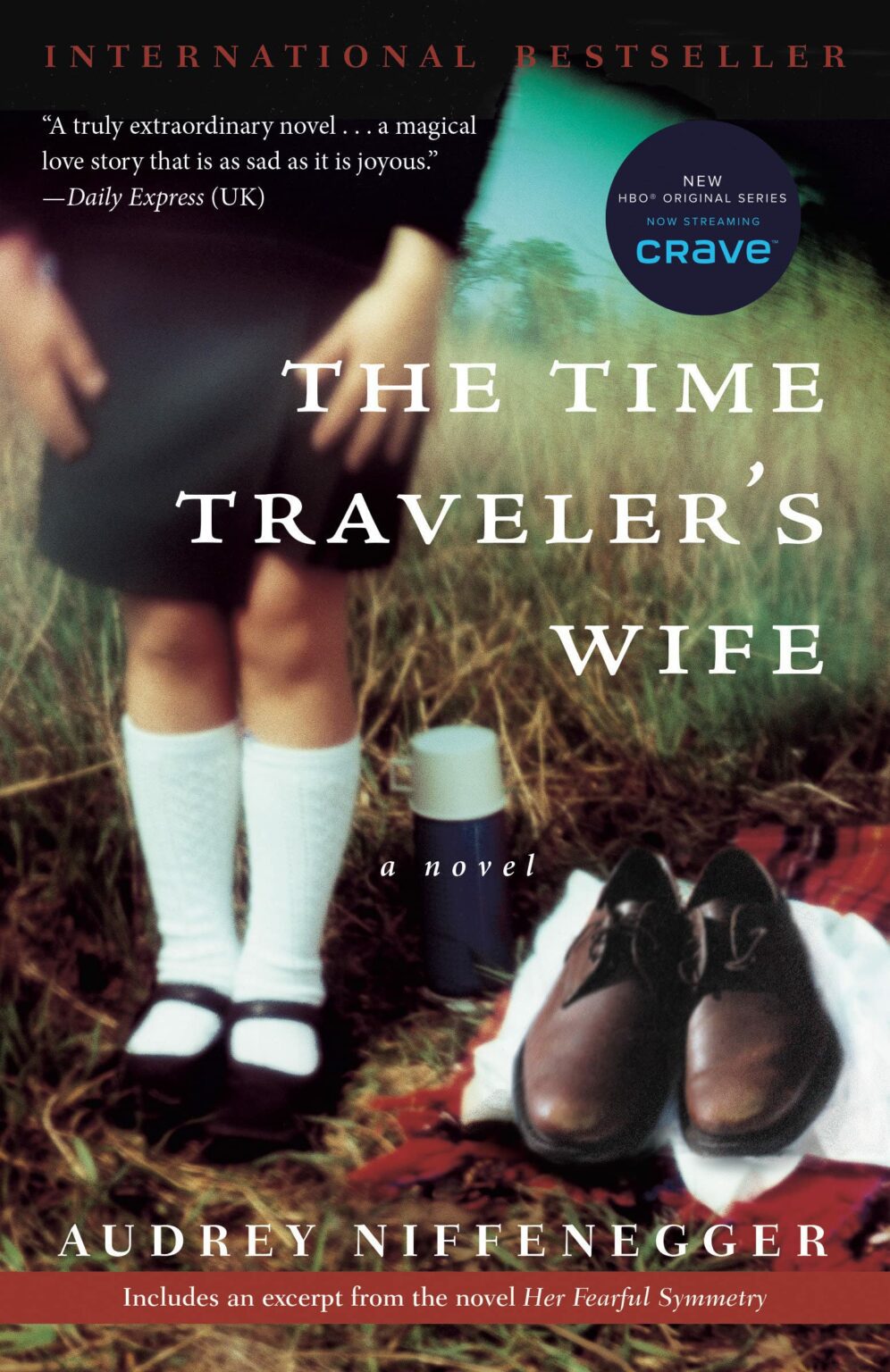 16. The Time Traveler's Wife by Audrey Niffenegger
Another book that has become synonymous with time travel and likely immediately springs to mind is The Time Traveler's Wife by Audrey Niffenegger. It too has a popular screen adaptation with a 2009 movie and a more recent 2022 television series.
It follows the love story of Clare and Henry as they try to navigate their lives with Henry's genetic condition that causes him to travel sporadically through time. They first met when Clare was six and Henry 36, then married when Clare was 22 and Henry was 30. Their fight for each other is moving and unforgettable.
---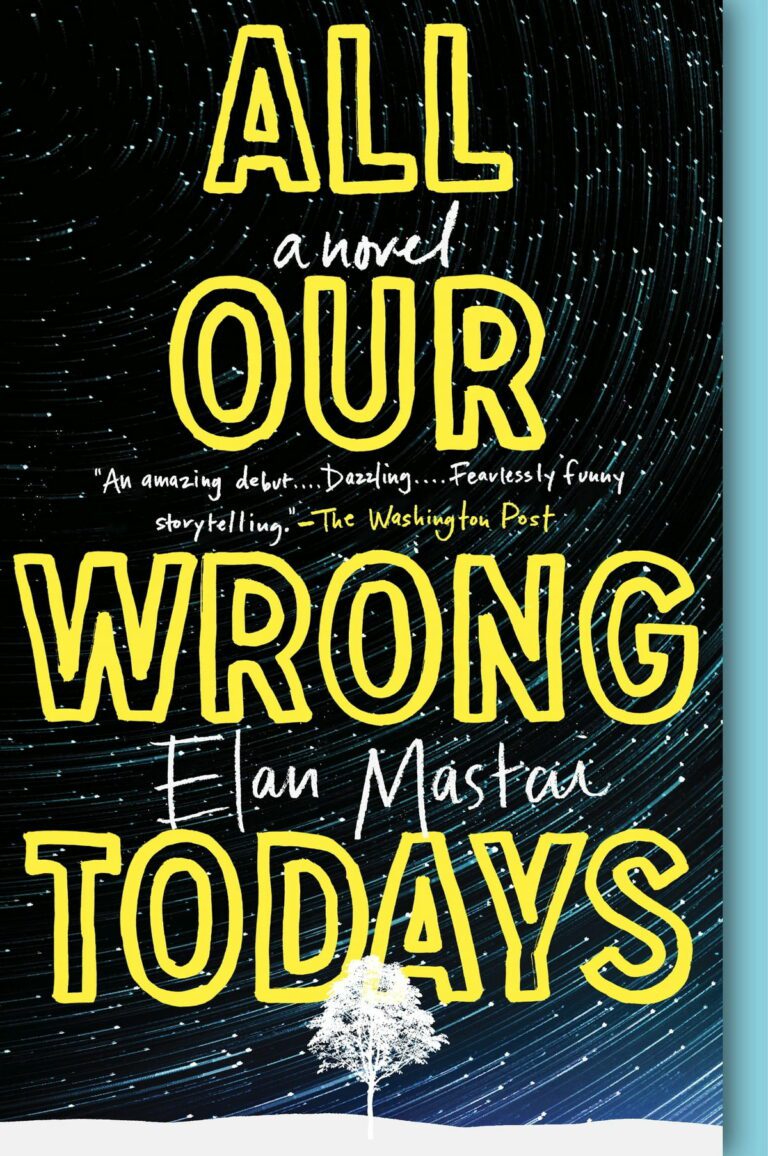 15. All Our Wrong Todays by Elan Mastai
The future imagined by those in the 1950s was remarkable. In the world of All Our Wrong Todays by Elan Mastai, it was also accurate. What we think of as the real world is actually an offshoot that feels like a dystopian wasteland when Tom Barren finds himself in our version of 2016 after a time traveling mishap.
But in this alternate reality Tom finds versions of his family, his career, and the love of his life. Now, Tom must make a decision on whether to he needs to fix his mistake, or if he should forge out a new life in this unpredictable reality.
---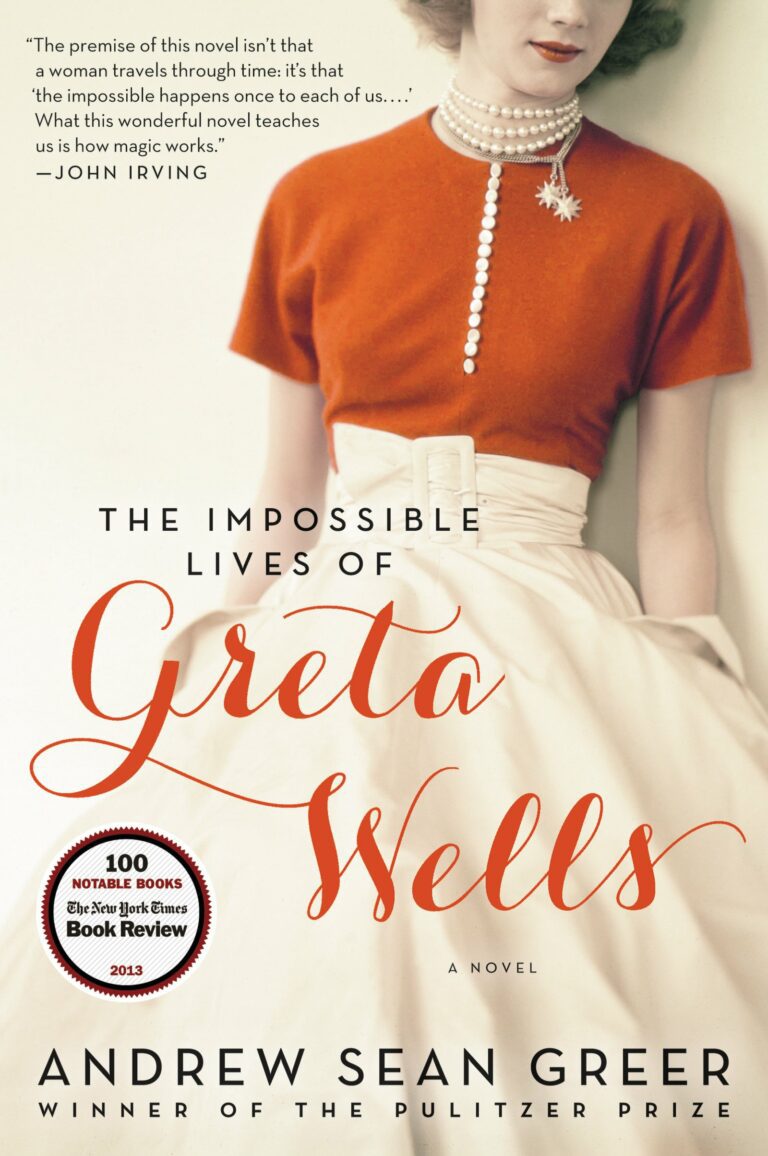 14. The Impossible Lives of Greta Wells by Andrew Sean Greer
The Impossible Lives of Greta Wells by Andrew Sean Greer opens in 1985 and depicts the various lives Greta might have lived, if she had been born in a different time.
It all starts when Greta begins psychiatric treatment for her depression after the death of her twin brother and a difficult break up. Through her treatment she begins to experience alternative versions of her life in 1918 and 1941. Each comes with its own hardships and losses, but if she had a chance to choose, where would Greta stay?
---
13. Just One Damned Thing After Another by Jodi Taylor
The next recommendation in our list of the best time travel books is the first in The Chronicles of St Mary's series. Just One Damned Thing After Another by Jodi Taylor follows a group of time traveling historians who try to stay under the radar, but don't always succeed. It is a fun adventure-filled read.
That's because the members of St Mary's Institute of Historical Research have a penchant for disaster as they investigate major historical events in contemporary time. While they always intend to observe quietly, they quickly realize it's not just History they're fighting.
---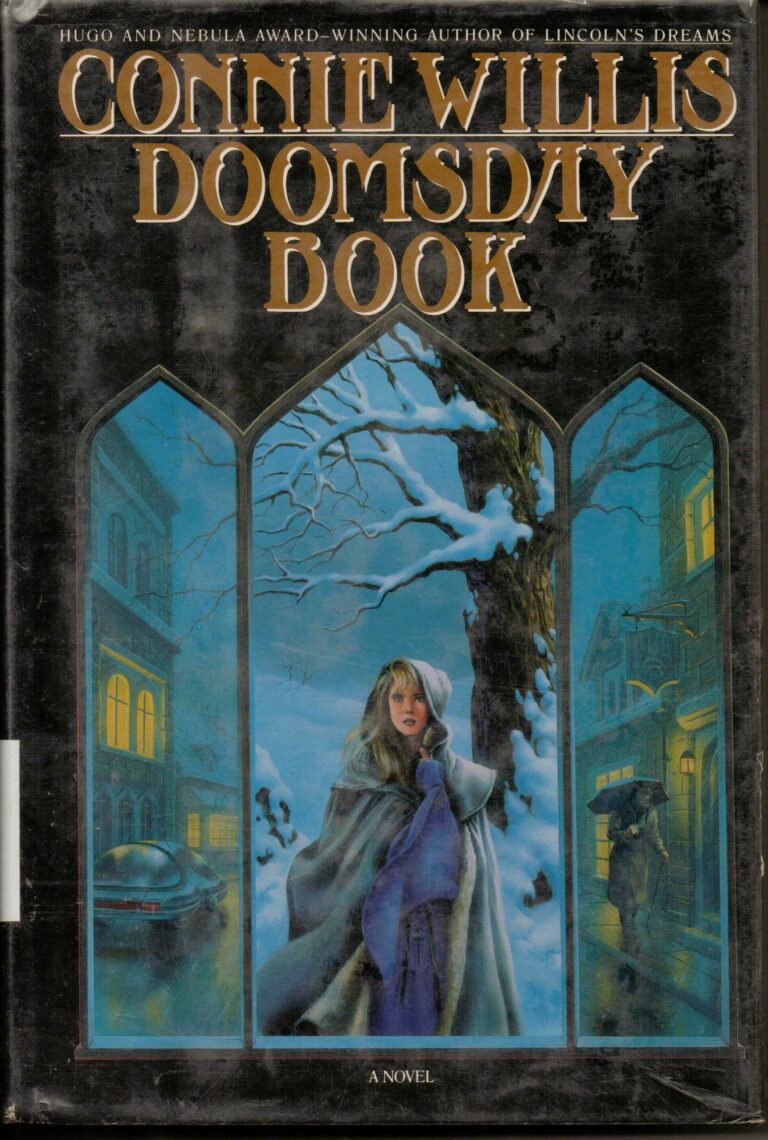 12. Doomsday Book by Connie Willis
This is another book which follows scholars and academics through time travel and is also the first book in a series. Doomsday Book by Connie Willis is the first book in the Oxford Time Travel series. It explores universal themes of evil, suffering, and the resilience of the human spirit.
Kivrin prepared for her next on-site study by receiving inoculations against the diseases of the fourteenth-century and crafting an alibi for a woman traveling alone. Her instructors in the modern day were busy with the painstaking calculations to send her to where she needed to be.
But then a crisis strands Kivrin in a time of superstition and fear. She finds herself becoming an unlikely angel of hope to those around her.
---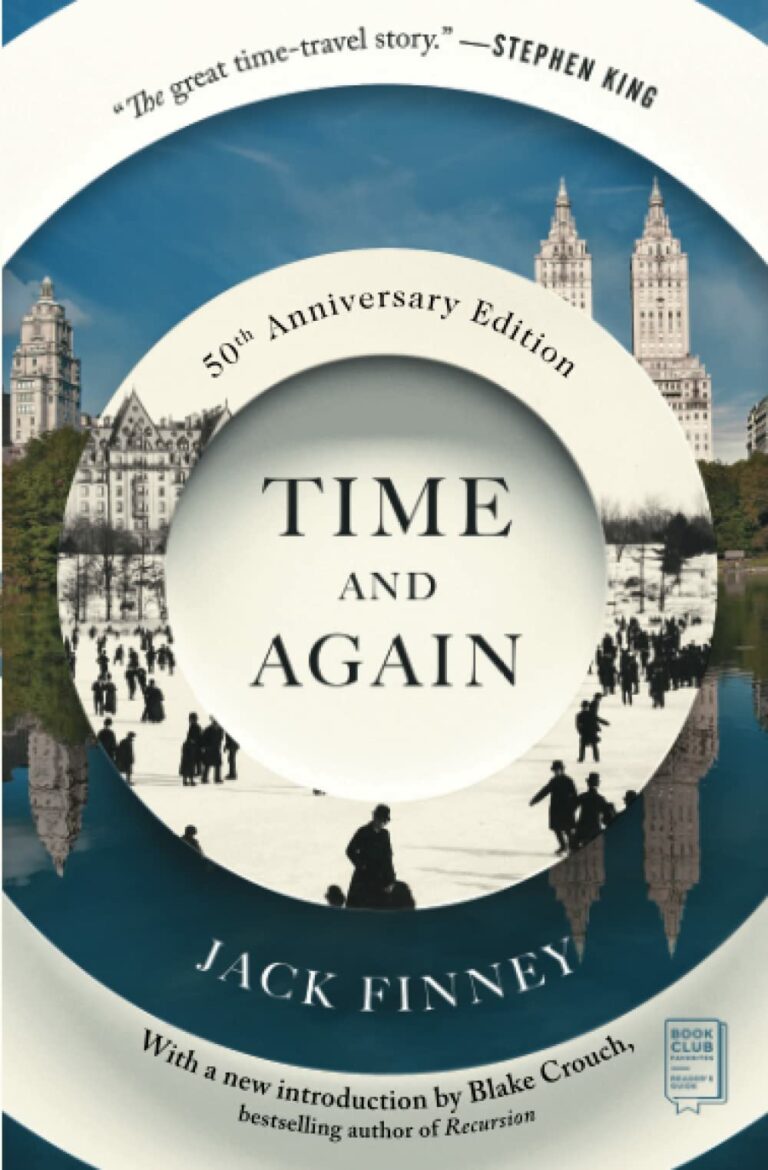 11. Time and Again by Jack Finney
Time and Again is the first book in the Time duology by Jack Finney. It follows a young man who is enlisted into a secret government experiment.
Si Morley finds himself transported from mid-twentieth century New York City to 1882. While enchanted by the city he solves a 20th-century mystery by finding its 19th-century roots. He also falls in love with a beautiful young woman and must choose between the past or the present.
---
10. The Kingdoms by Natasha Pulley
An alternative history standalone, The Kingdoms by Natasha Pulley asks the question of whether it is worth changing the past to save the future when it costs you everyone you've ever loved.
Joe Tournier doesn't remember anything about his life before he stepped off a train onto the soil of 19th-century England, which is a French colony. The only clue he has is an old postcard of a Scottish lighthouse from 100 years ago. The post card is written in English, which is illegal, and signed with an M.
His search for his identity begins with who wrote this postcard. It will see Joe travel from French-ruled London to rebel-owned Scotland. He will remake history, and himself.
---
9. The River of No Return by Bee Ridgway
More than halfway through our list of the best time travel books is The River of No Return by Bee Ridgway. It presents another alternative history between London and France.
Lord Nicholas Falcott was dying on a Napoleonic battlefield when he suddenly awoke in 21st-century London. A secretive group of time travelers, The Guild, told him there is no return. But Nick's heart belongs to Julia Percy back in 1815 and Nick is willing to gamble everything against the rules of time itself for their reunion.
---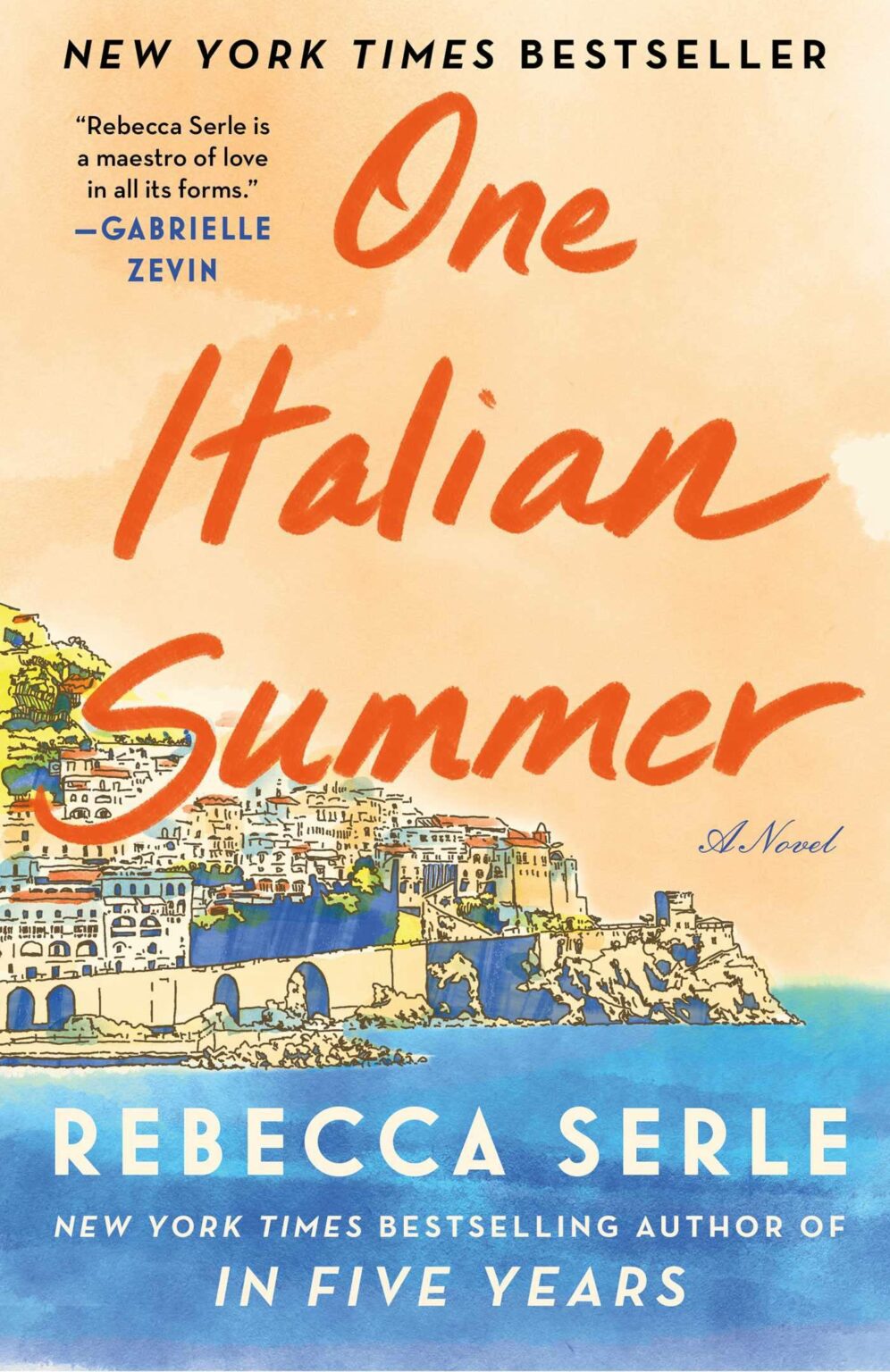 8. One Italian Summer by Rebecca Serle
After quite a few romantic time traveling stories, this recommendation ventures into a different type of relationship and form of love. One Italian Summer by Rebecca Serle follows Katy to the Amalfi Coast of Italy as she grieves the loss of her mother.
Katy and her mother, Carol, were supposed to travel to Positano together; it is a town where Carol spent the summer before she met Katy's father. While Katy travels to Italy alone, she soon feels her mother's spirit all around her, and then she finds her mother walking through the streets, somehow 30 years old again.
Katy has gotten her mother back and has one Italian summer to get to know her as a young woman. But Katy will have to reconcile her version of her mother who knew everything with the young woman before her still figuring it out.
---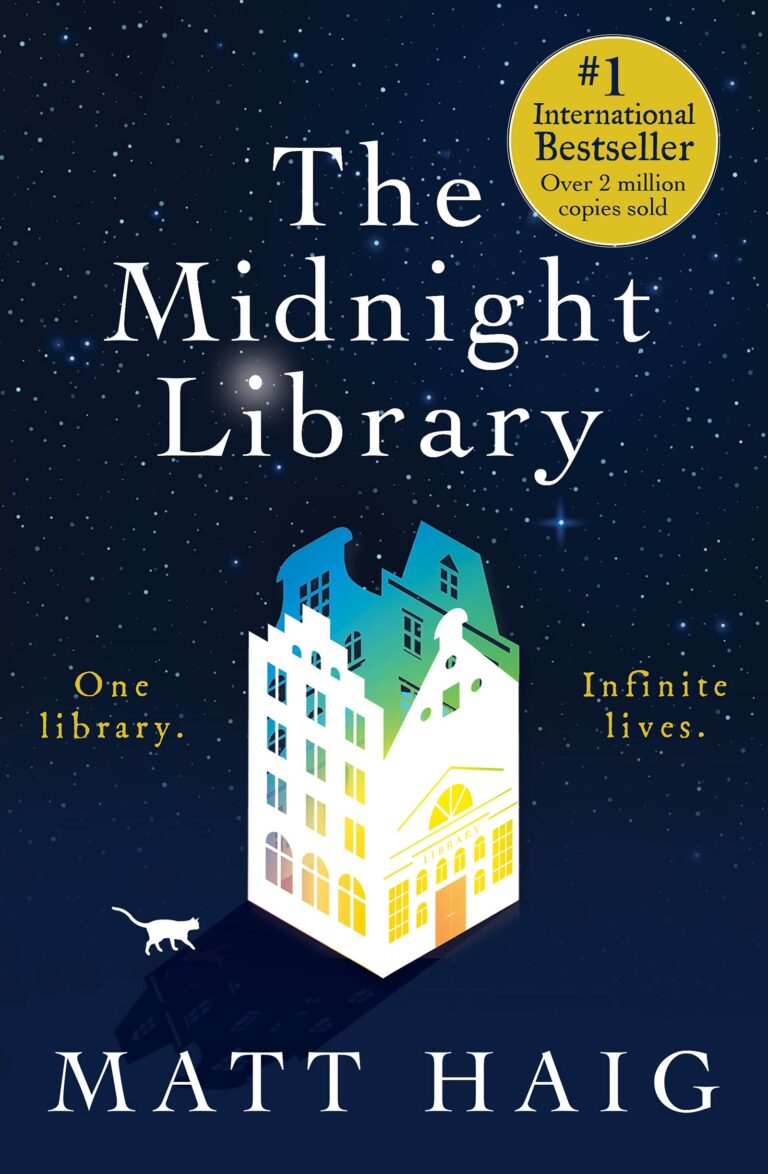 7. The Midnight Library by Matt Haig
This next recommendation quickly became a beloved favorite following its publication, but before you read The Midnight Library by Matt Haig you may want to check out the detailed content warnings as it does have themes of suicide ideation and depression.
Despite the heavy themes, Haig is able to create a world that is lyrical, poignant, and strangely uplifting. Between life and death in this world there is a library which holds all the different variations of your life: The might-have-beens.
Nora Seed finds herself in the Midnight Library with the possibility to change her life for a new one. As she travels through the stacks she must decide what is truly fulfilling in life and what makes life worth living in the first place.
---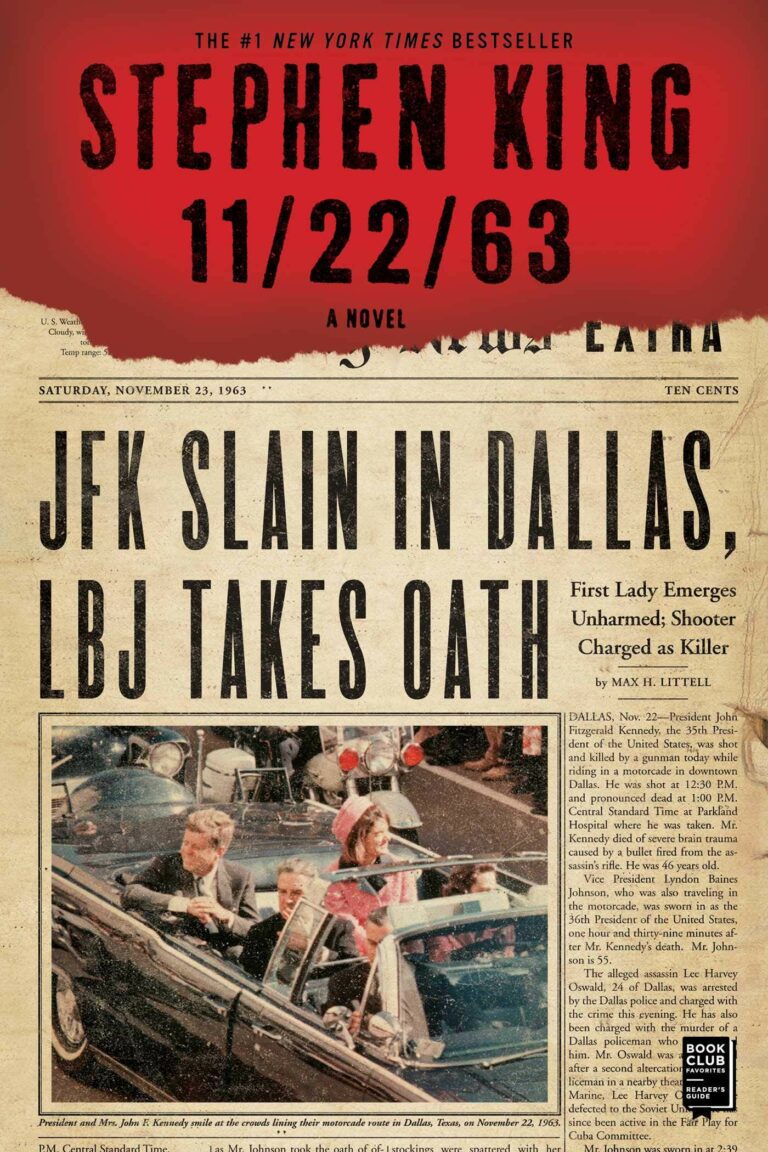 6. 11/22/63 by Stephen King
While he is known as the King of Horror, Stephen King has a grasp on writing that shines through in any genre he tackles. That much is true for 11/22/63 which takes place in two timelines as an English teacher from Maine attempts to stop the Kennedy assassination.
It begins in 2011 as Jake Epping's friend shares with him the time traveling portal in the back of his diner. Jake agrees to this daring, and seemingly impossible, mission to prevent the Kennedy assassination. But in this world of a bygone era, Jake falls in love with a high school librarian and then encounters a troubled loner named Lee Harvey Oswald…
---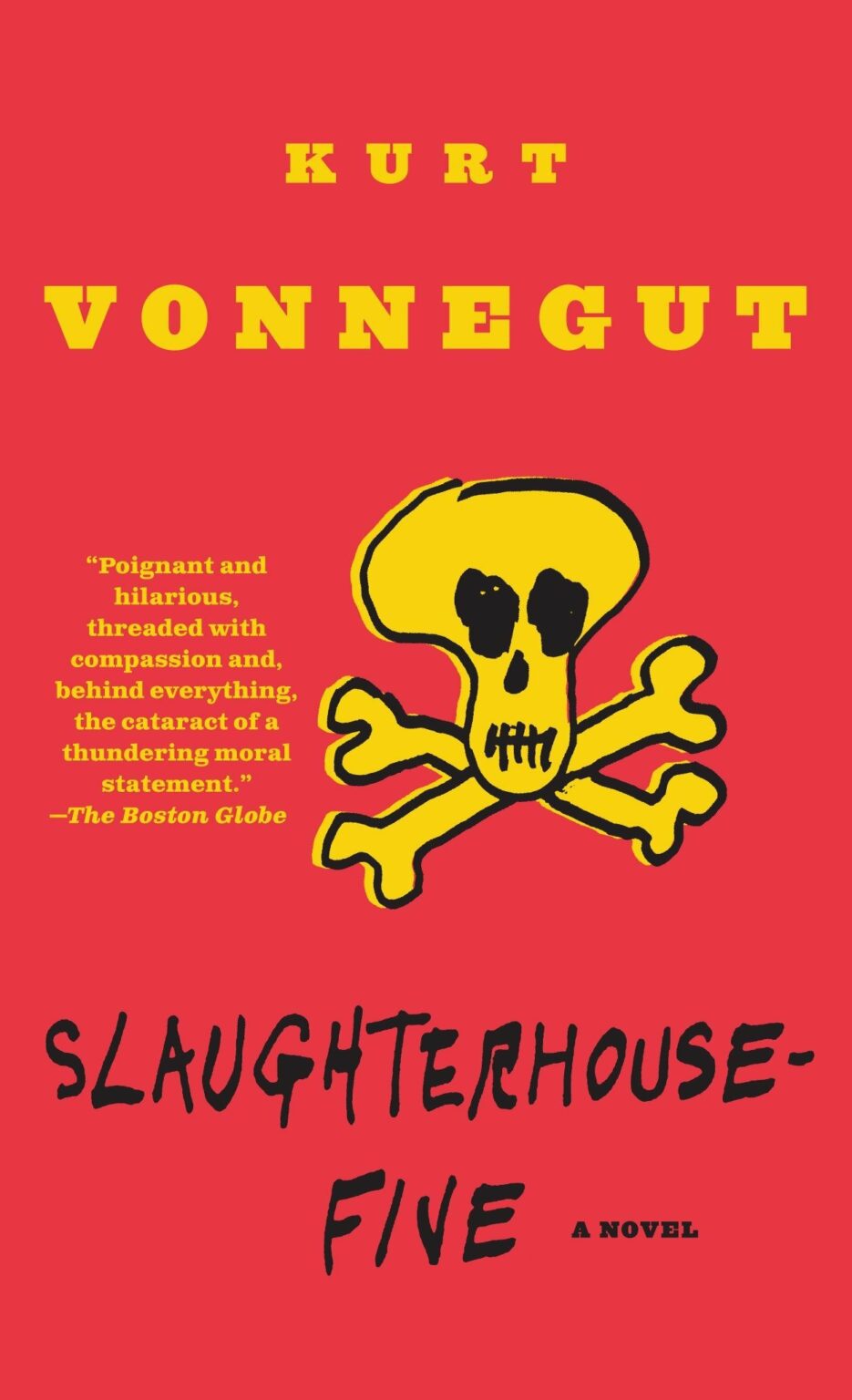 5. Slaughterhouse-Five by Kurt Vonnegut
As we begin counting down the top five best time travel books, this is where we start to feature the classics that undoubtedly affected the course of the genre. The first of these classics is Slaughterhouse-Five by Kurt Vonnegut Jr.
The time travelling aspect of this book is part of the narrative and how Billy Pilgrim relives his life in a slightly disorienting and non-linear way. Centering on the infamous bombing of Dresden during the Second World War, Billy Pilgrim's odyssey through time reflects the mythic journey of our own fractured lives as we search for meaning in what we fear the most.
---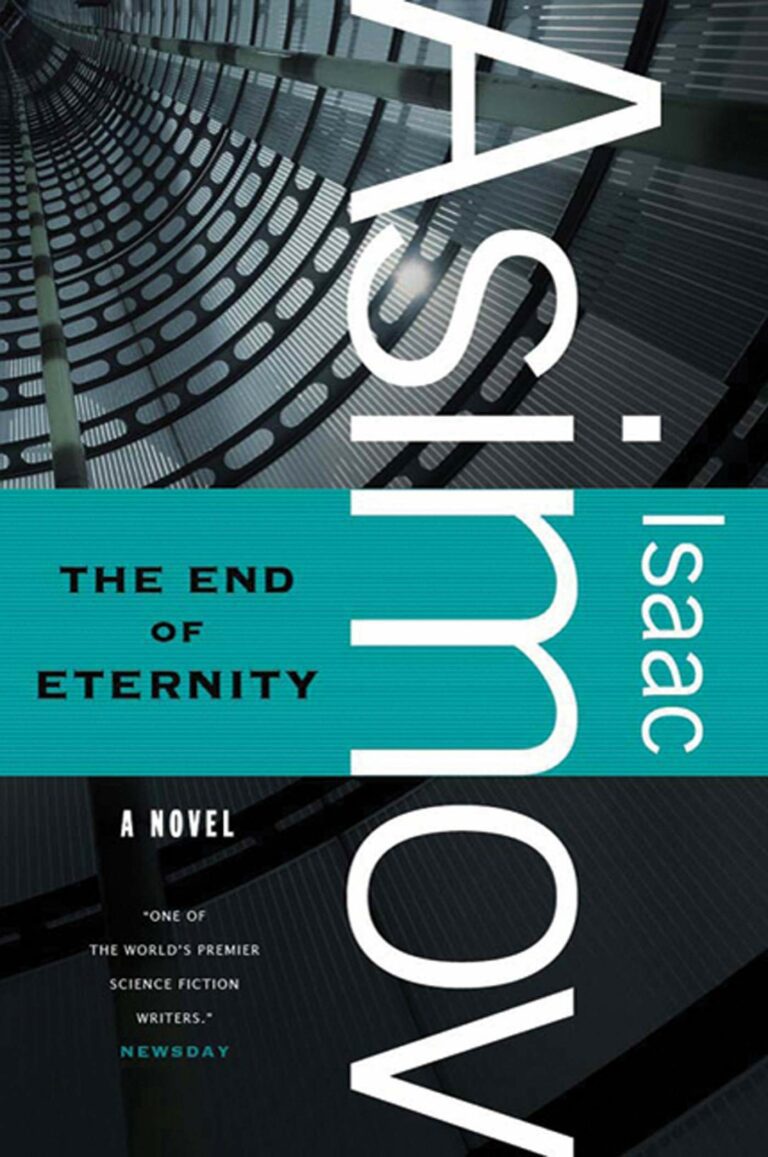 4. The End of Eternity by Isaac Asimov
Our fourth pick for the best time travel book is The End of Eternity by Issac Asimov. This is a dystopian science fiction in which humanity is split between Eternals and non-Eternals.
Andrew Harlan is an Eternal, which means it is his job to travel through the past and present to monitor Time and, when necessary, change it. But when he falls in love with a non-Eternal woman, he decides to use the powers at his disposal to twist time for his own purposes, so he and the woman he loves can carve out a life together.
---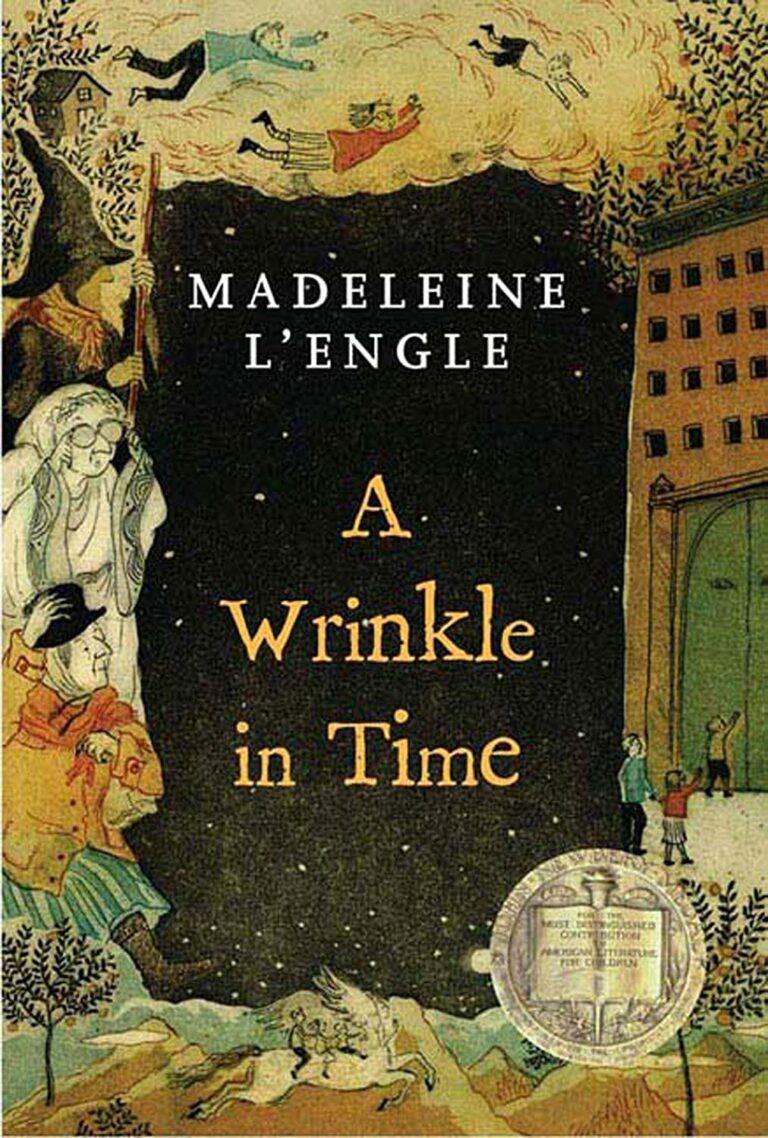 3. A Wrinkle in Time by Madeleine L'Engle
This next best time travel book is an evocative story about friendship and family. A Wrinkle in Time is the first book in the Time Quintet by Madeleine L'Engle, which is a middle grade classic.
It begins at the Murry house when a stranger beckons Meg, her brother Charles Wallace, and their friend Calvin O'Keefe on a dangerous and extraordinary adventure. It is a journey through time that will threaten their lives and our universe, but the life of Meg's father hangs in the balance.
---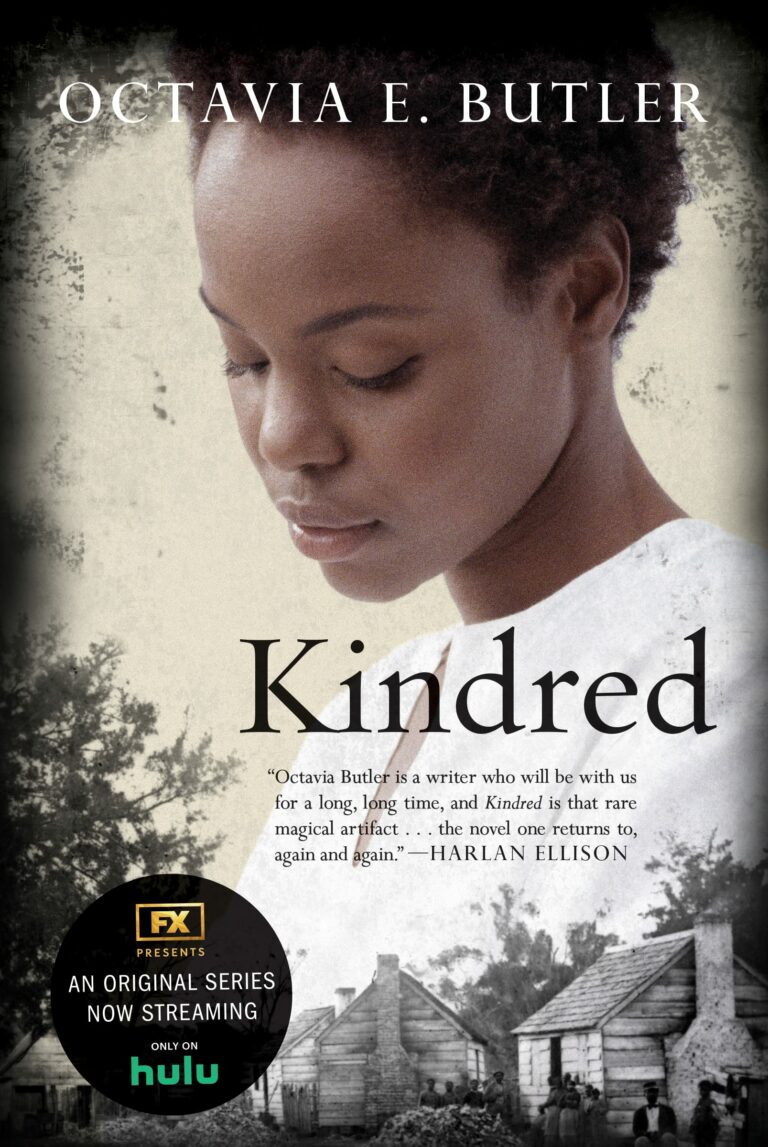 2. Kindred by Octavia E. Butler
Our penultimate pick for the best time travel book explores a theme that has not yet featured on our list, which is how time travel can be an incredibly different experience with the dangers of racism. Kindred by Octavia E. Butler is heralded as the first science fiction novel written by a Black woman; Butler and this novel have become a cornerstone of the genre.
In 1976 California, on her 26th birthday, Dana finds herself hurtled through time to antebellum Maryland. She saves a drowning white boy, but finds herself staring down the barrel of a shotgun. She escapes with her life when she is inexplicably transported back to the present, but this is just the beginning of multiple time traveling experiences with the same young man, which makes Dana realize the challenge she has been given.
---
1. The Time Machine by H.G. Wells
Finally, our best time travel book is the 1895 classic that literally coined the term which has now become universal: The Time Machine by H.G. Wells. Even though it was written more than a century ago, Wells's novel remains a striking commentary on the duality of human nature.
It is a first-hand account of the main character's journey from Victorian England to 800,000 years in the future. There the Time Traveller encounters an Earth that is slowly dying and populated by two races: The ethereal Eloi and the subterranean Morlocks. It depicts humanity's greatest hopes, and its darkest fears.
---
Final thoughts on the best time travel books
In conclusion, here is a recap of our picks for the best time travel books. These recommendations span more than a century of literature. This list includes the first instances of time travel in fiction and other cornerstone classics that shaped this trope.
Books about time travel can go in countless directions, which makes it a building block for so many other genres: Middle grade, young adult, romance, or mystery. Regardless of whichever genre these time travel books share, each one offers a poignant reflection into the psyche of humanity. Each book on this list explores a what-if and the conclusions reveal a little bit more about our lived reality.
More Book Recommendation Resources