You're spoiled for choice when trying to pick your next YA fantasy read. The options within the genre are plentiful, which can make it difficult to wade through so many possibilities. This is why we've taken a look at the 30 best YA fantasy books from roughly the past 30 years.
This list acts as a snapshot of the past three decades of young adult literature. From the latest and greatest to the tried-and-true favorites, this guide will help you decide which book you should pick up next.
Best YA Fantasy Books
The scope and breadth of young adult fantasy is staggering. Typically, it can encompass any book or series that follows a protagonist younger than 18. As well, the lines between middle grade and young adult often become blurred.
Then, on top of such a large age range, you have the different subgenres of young adult fantasy: Romance, adventure, military, dark academia, and so much more.
But that's not to say these books are only for young adults to read. In fact, a 2012 survey found that more than half of YA readers are older than 18.
One reason for this is that adults can still relate to the coming-of-age tropes frequently found within young adult literature. According to one expert, as we get older we understand more and more that we are always coming of age. They went on to say that the love for YA isn't just for escapism, but rather to encounter feelings, challenges, and relationships that we can recognize from our own lives.
Our list of the best YA fantasy books includes Western books, books of African influence, and books of Asian influence. However, in trying to narrow our list down to a manageable size, we've barely scratched the surface of the books available.
But we've tried to include books from the past 30 years or so that have impacted the genre in a tremendous way, or have the markings of becoming modern classics. In an attempt to be fair, we've only included one book per author.
The nature of the genre strays towards series, which is reflective in the books below. All of the best YA fantasy books on our list are first books in a series, but the size of those series varies in scale.
---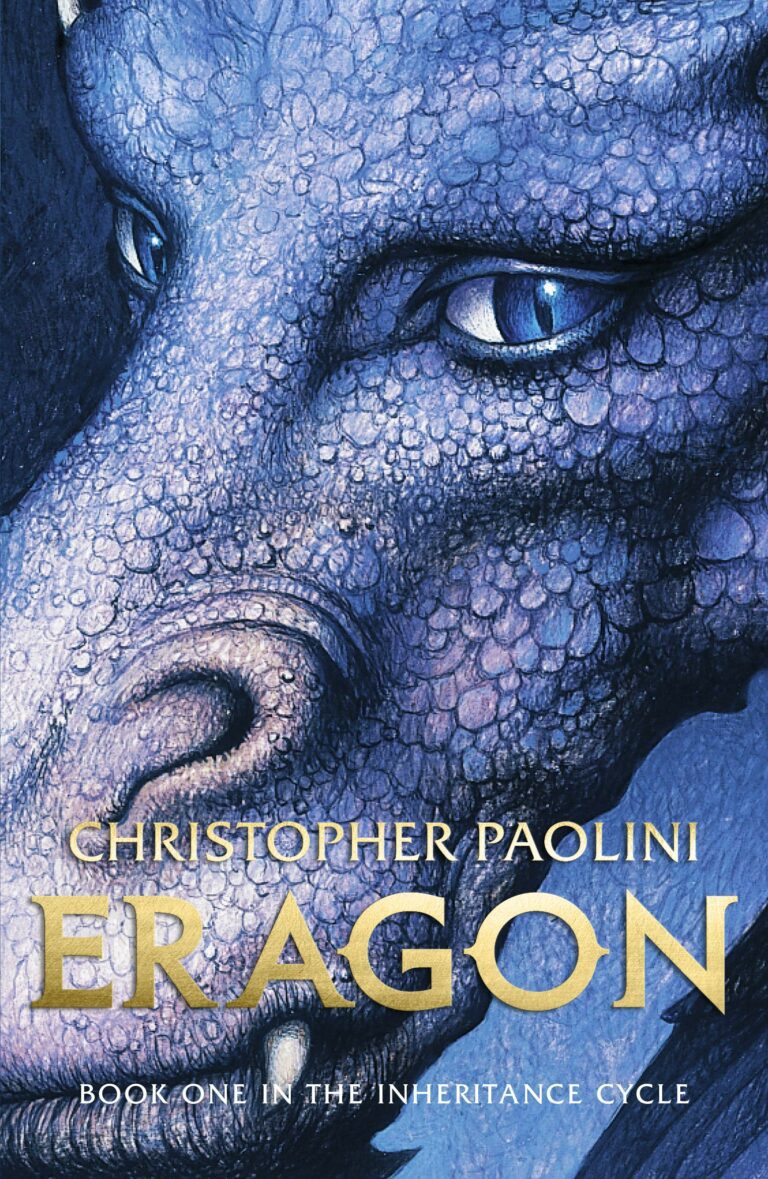 30. Eragon by Christopher Paolini
The first book on our list of the best YA fantasy books is a classic that any dragon fanatic should have in their personal library. Eragon by Christopher Paolini is the first in The Inheritance Cycle.
This is the ultimate coming-of-age adventure tale between a young boy and his dragon.
When Eragon finds a polished blue stone in the forest, he thinks it is the lucky discovery of a poor farm boy; perhaps it will buy his family meat for the winter. But when the stone brings a dragon hatchling, Eragon soon realizes he has stumbled upon a legacy nearly as old as the Empire itself.
Overnight his simple life changes, and he enters a perilous new world of destiny, magic, and power. With only an ancient sword and the advice of an old storyteller for guidance, Eragon and the fledgling dragon must navigate the dangerous terrain and dark enemies of an Empire ruled by a king whose evil knows no bounds.
Can Eragon take up the mantle of the legendary Dragon Riders? The fate of the Empire may rest in his hands.
---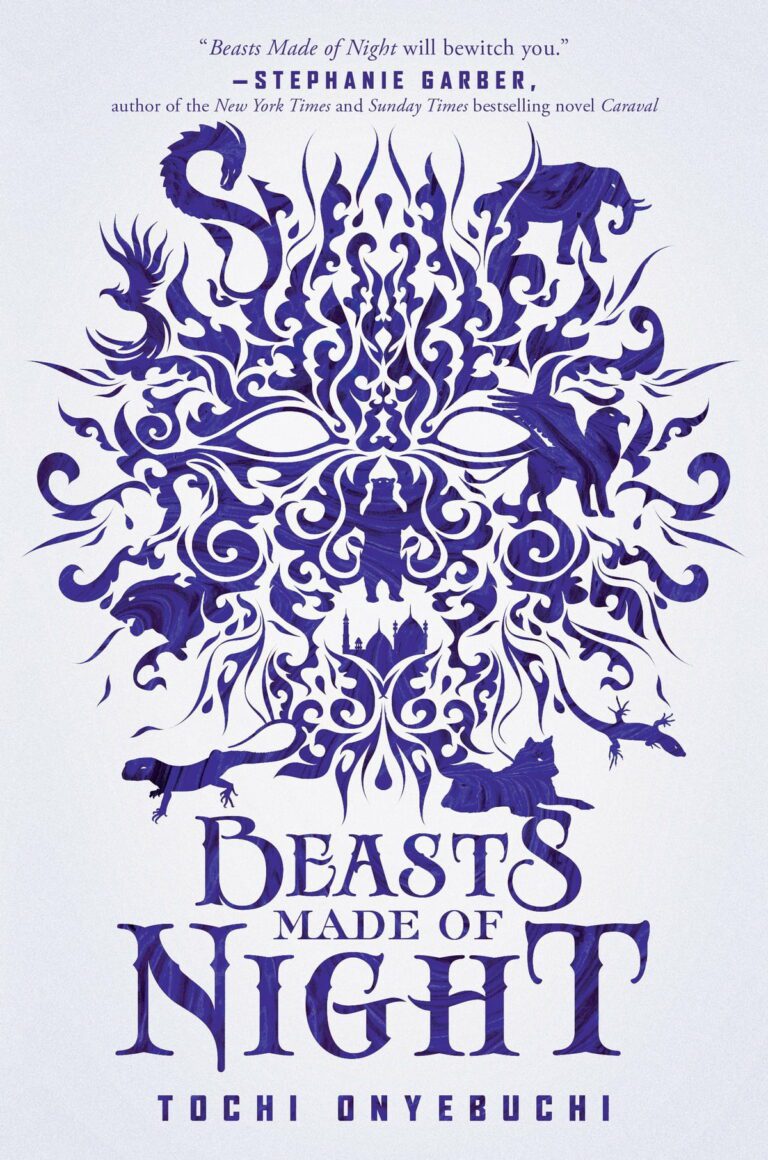 29. Beasts Made of Night by Tochi Onyebuchi
Our next recommendation is a great book for those transitioning into young adult from middle grade, or for adults who love a captivating premise. Beasts Made of Night by Tochi Onyebuchi is a Nigerian-influenced fantasy. Within this world sin has a physical manifestation, which is intrinsically tied into poverty and class disparity.
This is a fast-paced first novel of a completed duology.
In the walled city of Kos, corrupt mages can magically call forth sin from a sinner in the form of sin-beasts — lethal creatures spawned from feelings of guilt. Taj is the most talented of the aki, young sin-eaters indentured by the mages to slay the sin-beasts.
But Taj's livelihood comes at a terrible cost. When he kills a sin-beast, a tattoo of the beast appears on his skin while the guilt of committing the sin appears in his mind. Most aki go mad with the process, but 17-year-old Taj is cocky and desperate to provide for his family.
When Taj is called to eat a sin of a royal, he's suddenly thrust into the center of a dark conspiracy to destroy Kos. Now Taj must fight to save the princess that he loves — and his own life.
---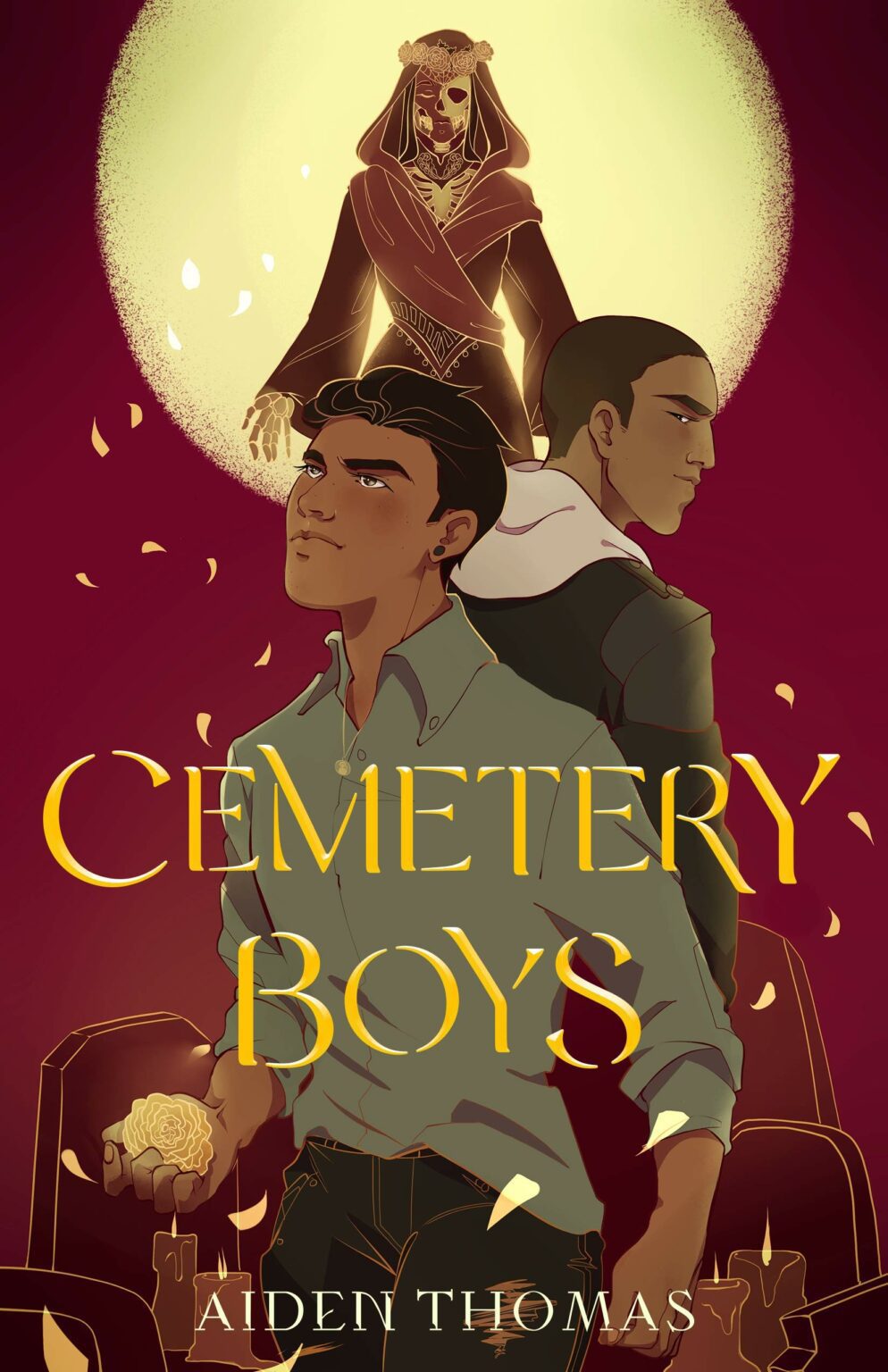 28. Cemetery Boys by Aiden Thomas
We've finally made it to the top ten best YA fantasy books on our list. In this spot we have Cemetery Boys by Aiden Thomas. The sequel to Thomas's debut is anticipated for release in 2024.
The first book in this series begins with Yadriel summoning a ghost, and now he can't get rid of him.
When his traditional Latinx family has problems accepting his gender, Yadriel becomes determined to prove himself a real brujo. With the help of his cousin and best friend Maritza, he performs the ritual himself. Then he sets out to find the ghost of his murdered cousin and set it free.
However, the ghost he summons is actually Julian Diaz, the school's resident bad boy, and Julian is not about to go quietly into death. He's determined to find out what happened and tie up some loose ends before he leaves. Left with no choice, Yadriel agrees to help Julian, so that they can both get what they want.
But the longer Yadriel spends with Julian, the less he wants to let him leave.
---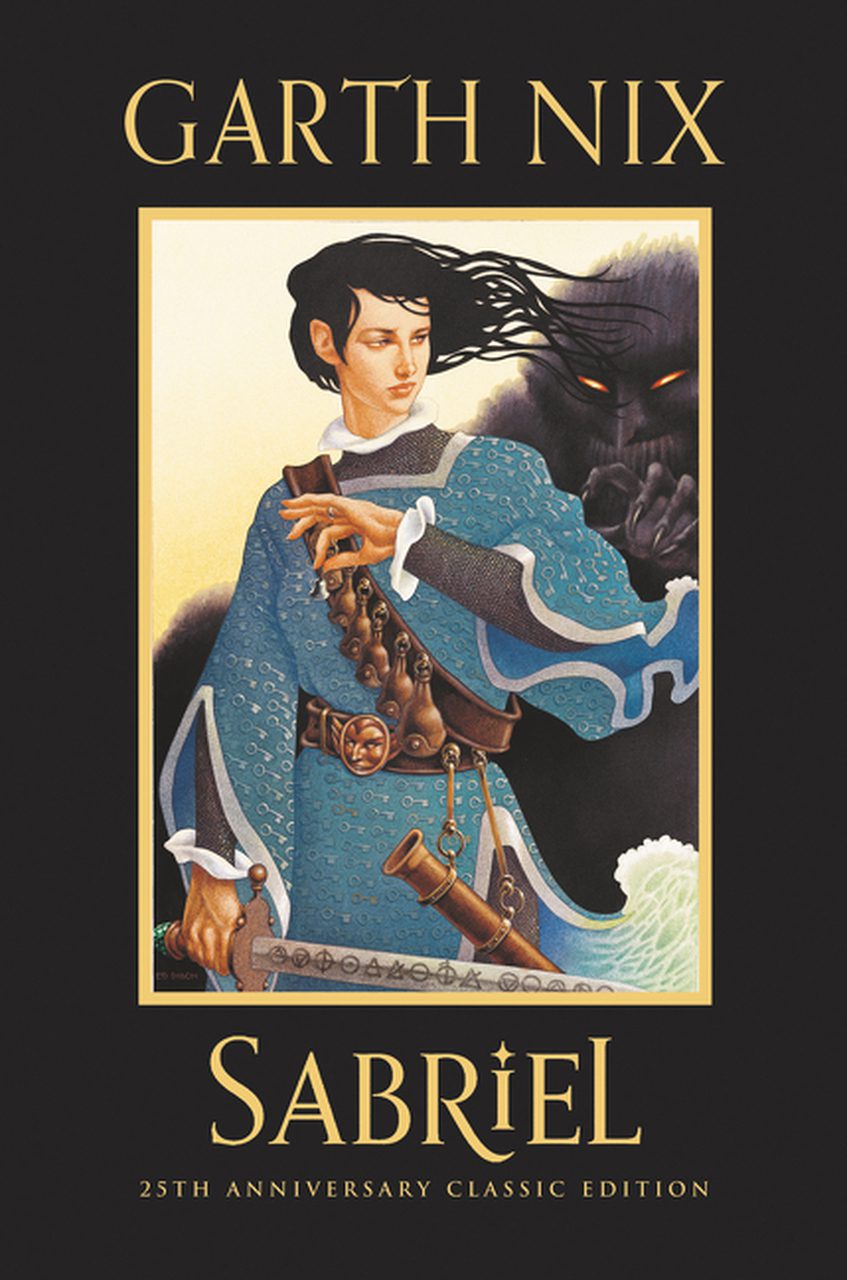 27. Sabriel by Garth Nix
This next best YA fantasy book recommendation is an older classic from the 1990s, but it is one that has withstood the test of time. Sabriel by Garth Nix is the first in the The Old Kingdom or Abhorsen series, which Nix returned to in 2021 with a new prequel installment. However, as is often the case, you should absolutely read Sabriel first.
Sent to a boarding school in Ancelstierre as a young child, Sabriel has had little experience with the random power of Free Magic or the Dead who refuse to stay dead in the Old Kingdom. But during her final semester, her father, the Abhorsen, goes missing, and Sabriel knows she must enter the Old Kingdom to find him.
---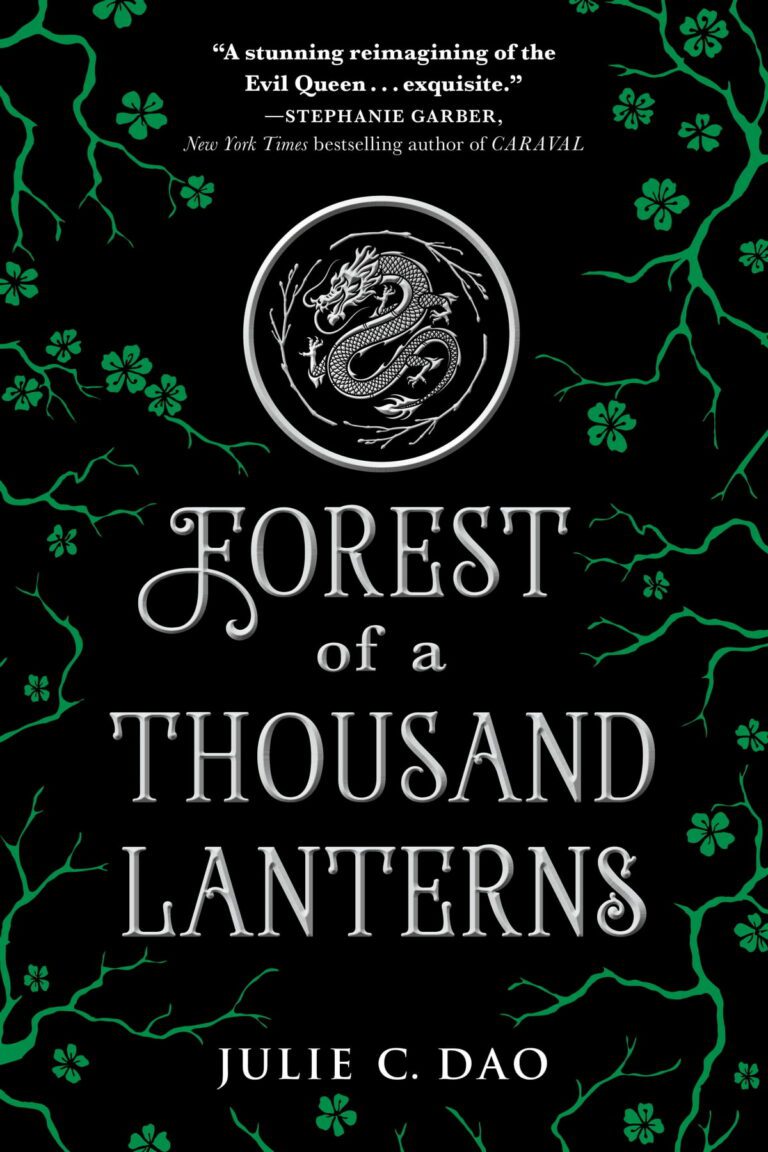 26. Forest of a Thousand Lanterns by Julie C. Dao
Our next recommendation is Forest of a Thousand Lanterns by Julie C. Dao. This is the first book in the Rise of the Empress series. It is an East Asian fantasy retelling of The Evil Queen legend about one peasant girl's quest to become Empress — and the darkness she must unleash to achieve her destiny.
Eighteen-year-old Xifeng is beautiful. The stars say she is destined for greatness, that she is meant to be Empress of Feng Lu. But only if she embraces the darkness within her.
Growing up as a peasant in a forgotten village on the edge of the map, Xifeng longs to fulfill the destiny promised to her by her cruel aunt, the witch Guma, who has read the cards and seen glimmers of Xifeng's majestic future. But is the price of the throne too high?
Because in order to achieve greatness, she must spurn the young man who loves her and exploit the callous magic that runs through her veins — sorcery fueled by eating the hearts of the recently killed. For the god who has sent her on this journey will not be satisfied until his power is absolute.
---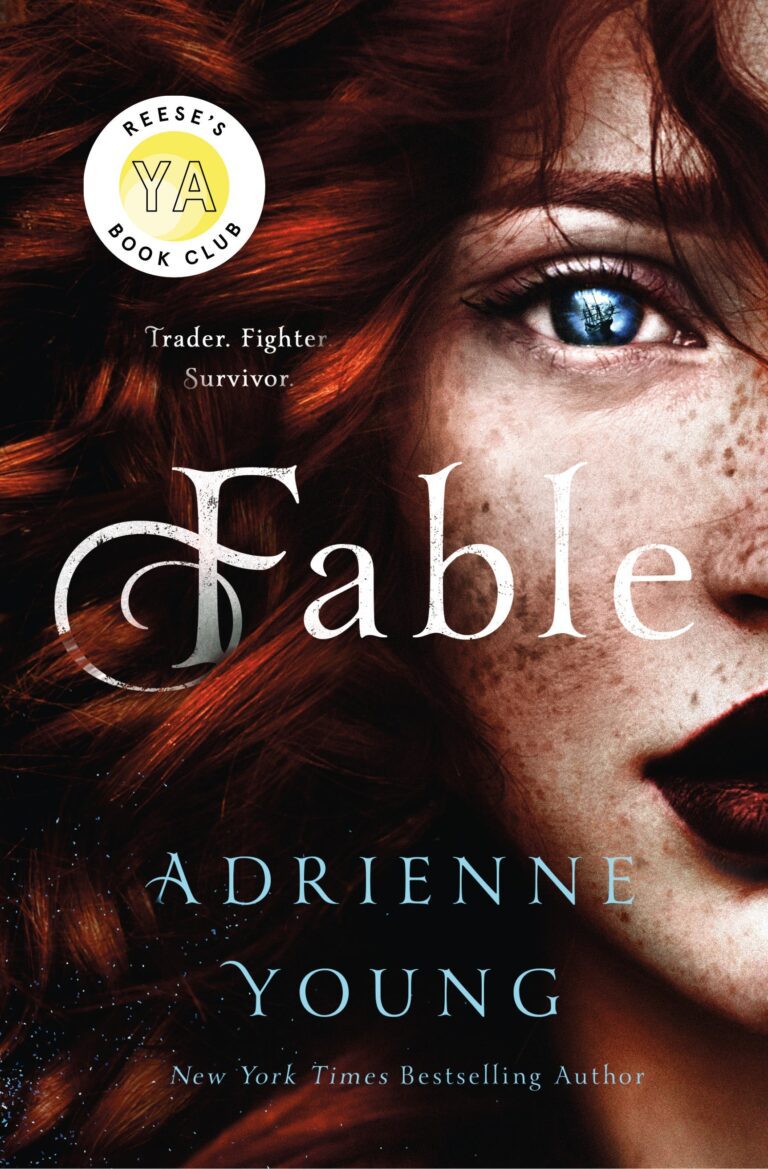 25. Fable by Adrienne Young
Our next recommendation is dangerous in a different way, but it is just as addicting. Fable by Adrienne Young is the first book in a completed duology. This is an evocative story about the danger of the high seas…and of love.
For seventeen-year-old Fable, the daughter of the most powerful trader in the Narrows, the sea is the only home she has ever known. It's been four years since the night she watched her mother drown during an unforgiving storm. The next day her father abandoned her on a legendary island filled with thieves and little food.
To survive she must keep to herself, learn to trust no one, and rely on the unique skills her mother taught her. The only thing that keeps her going is the goal of getting off the island, finding her father, and demanding her rightful place beside him and his crew. To do so Fable enlists the help of a young trader named West to get her off the island.
But her father's rivalries and the dangers of his trading enterprise have only multiplied since she last saw him, and Fable soon finds that West isn't who he seems. Together, they will have to survive more than the treacherous storms that haunt the Narrows if they're going to stay alive.
---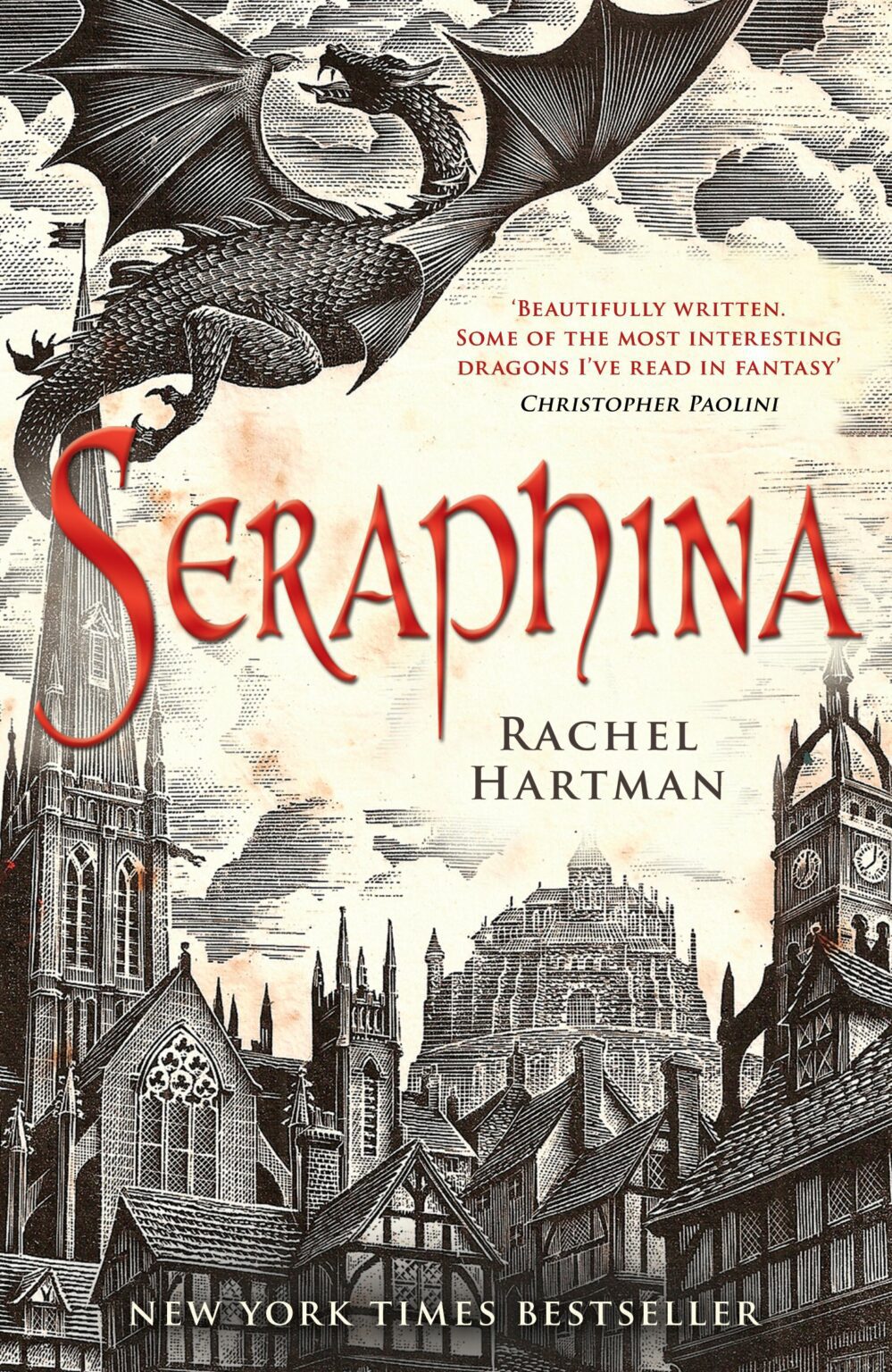 24. Seraphina by Rachel Hartman
As we near our first ten best YA fantasy books we have another dragon recommendation. Seraphina by Rachel Hartman is also yet another duology. It takes place in an alternative-medieval world that blurs the lines between fantasy and science fiction with mathematical dragons.
Four decades of peace have done little to ease the mistrust between humans and dragons in the kingdom of Goredd. Folding themselves into human shape, dragons attend court as ambassadors, and lend their rational, mathematical minds to universities as scholars and teachers. As the treaty's anniversary draws near, however, tensions are high.
Seraphina Dombegh has reason to fear both sides. An unusually gifted musician, she joins the court just as a member of the royal family is murdered — in suspiciously draconian fashion. Seraphina is drawn into the investigation, partnering with the captain of the Queen's Guard, the dangerously perceptive Prince Lucian Kiggs.
While they begin to uncover hints of a sinister plot to destroy the peace, Seraphina struggles to protect her own secret. It is the secret behind her musical gift, one so terrible that its discovery could mean her very life.
---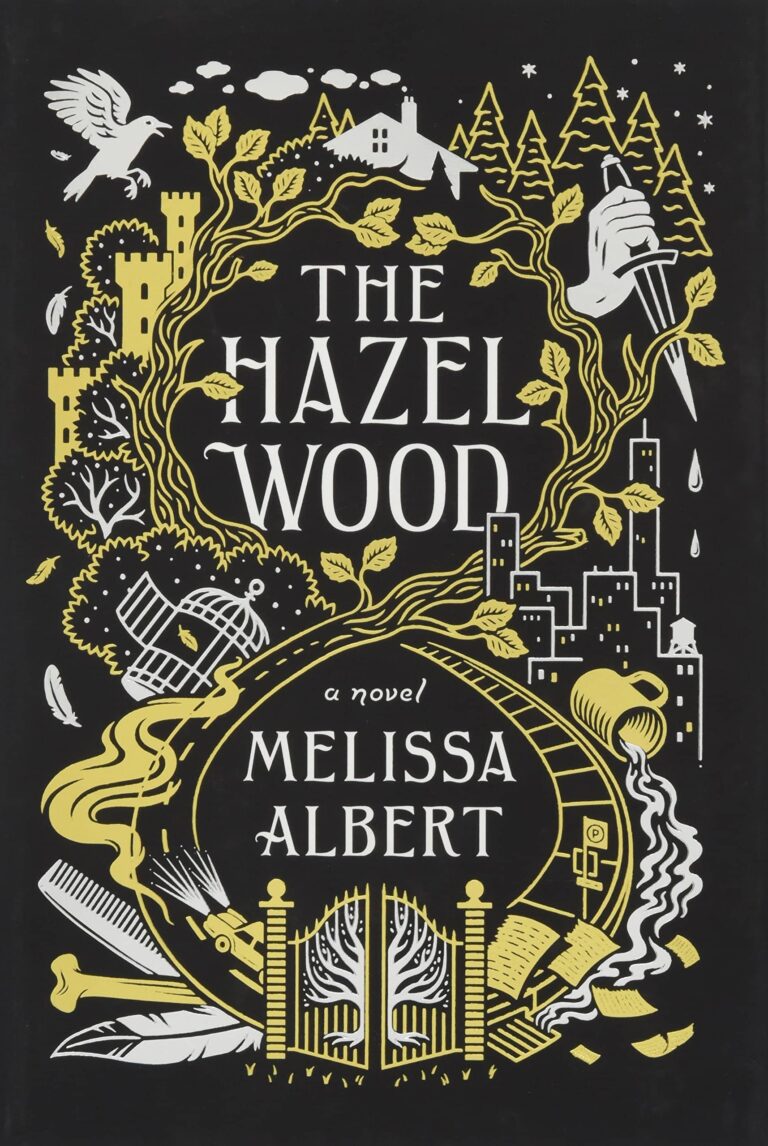 23. The Hazel Wood by Melissa Albert
The Hazel Wood by Melissa Albert is the beginning of another duology. But this one is a dark and mesmerizing story inspired by classic fairy tales.
Seventeen-year-old Alice and her mother have spent most of Alice's life on the road, always a step ahead of the uncanny bad luck biting at their heels. But when Alice's grandmother, the reclusive author of a cult-classic book of pitch-dark fairy tales, dies alone on her estate, the Hazel Wood, Alice learns how bad her luck can really get.
Her mother is stolen away — by a figure who claims to come from the Hinterland, the cruel supernatural world where her grandmother's stories are set. Alice's only lead is the message her mother left behind: "Stay away from the Hazel Wood."
Alice has long steered clear of her grandmother's cultish fans. But now she has no choice but to ally with classmate Ellery Finch, a Hinterland superfan who may have his own reasons for wanting to help her. To retrieve her mother, Alice must venture first to the Hazel Wood, then into the world where her grandmother's tales began ― and where she might find out how her own story went so wrong.
---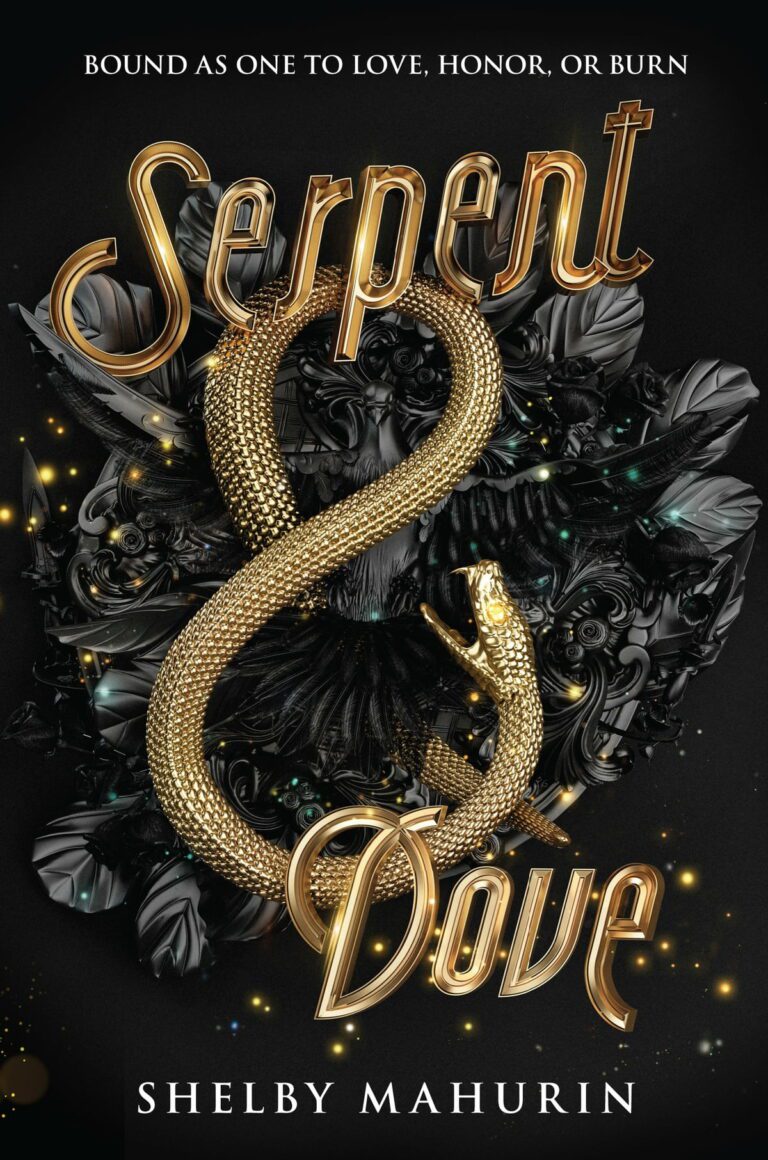 22. Serpent & Dove by Shelby Mahurin
Our next recommendation for the best YA fantasy books treads the lines between young adult and the newer classification of new adult. This makes it an ideal book for older teens or adults who love YA. It is an enemies-to-lovers fantasy romance between a witch and a witch hunter.
Two years ago, Louise le Blanc fled her coven and took shelter in the city of Cesarine, forsaking all magic and living off whatever she could steal. There, witches like Lou are hunted, they are feared, and they are burned.
Sworn to the Church as a Chasseur, Reid Diggory has lived his life by one principle: Thou shalt not suffer a witch to live. His path was never meant to cross with Lou's, but a wicked stunt forces them into an impossible union — holy matrimony.
The war between witches and Church is an ancient one, and Lou's most dangerous enemies bring a fate worse than fire. Unable to ignore her growing feelings, yet powerless to change what she is, she must make a choice.
And love makes fools of us all.
---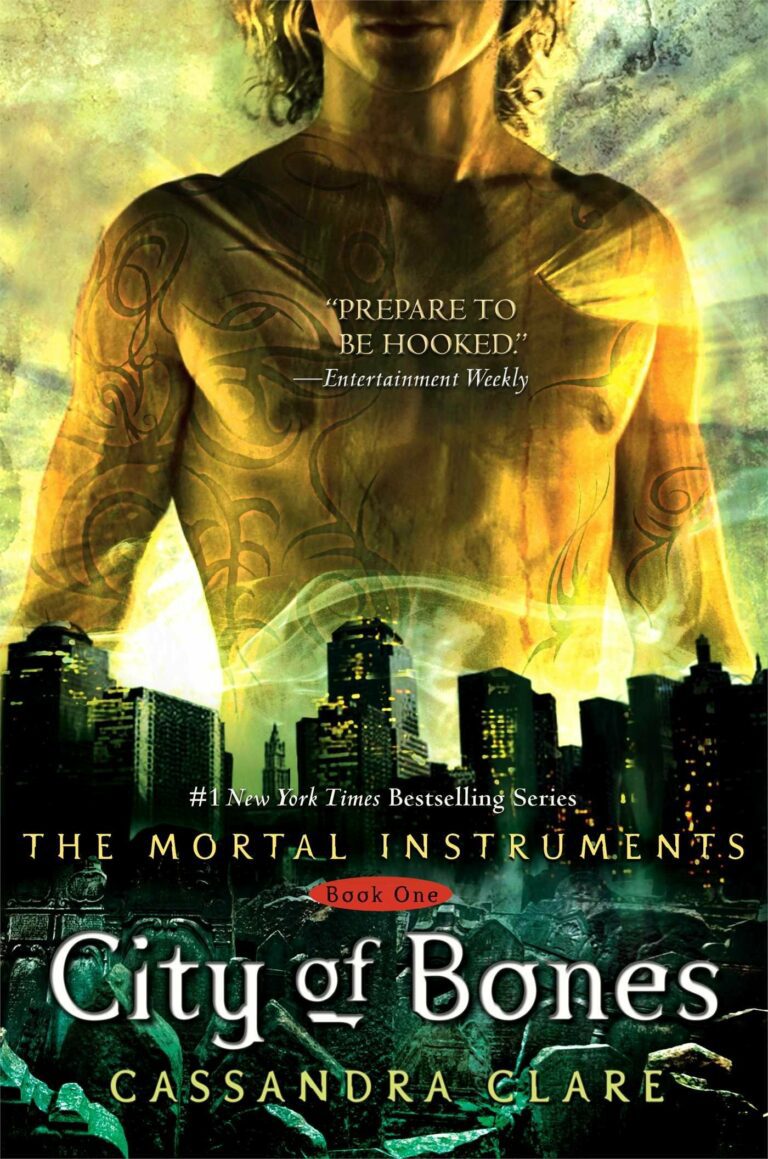 21. City of Bones by Cassandra Clare
The first book in The Mortal Instruments series had a firm grasp on the reading community following its publication and subsequent sequels. This series by Cassandra Clare inspired many spin-off prequel and sequel books. But this is where it all began.
When fifteen-year-old Clary Fray heads out to the Pandemonium Club in New York City, she hardly expects to witness a murder ― much less a murder committed by three teenagers covered with strange tattoos and brandishing bizarre weapons. Then the body disappears into thin air.
It's hard to call the police when the murderers are invisible to everyone else and when there is nothing ― not even a smear of blood ― to show that a boy has died. Or was he a boy?
This is Clary's first meeting with the Shadowhunters, warriors dedicated to ridding the earth of demons. It's also her first encounter with Jace, a Shadowhunter who looks a little like an angel and acts a lot like a jerk. Within twenty-four hours Clary is pulled into Jace's world with a vengeance when her mother disappears and Clary herself is attacked by a demon.
But why would demons be interested in ordinary mundanes like Clary and her mother? And how did Clary suddenly get the Sight? The Shadowhunters would like to know…
---
20. Graceling by Kristin Cashore
Our next recommendation is the first book in the Graceling Realm series by Kristin Cashore. This was Cashore's debut novel and in it she created a mesmerizing world with adventure and romance. This series is not yet completed with the fifth book expected in November 2022.
Katsa has been able to kill a man with her bare hands since she was eight. She's a Graceling, one of the rare people in her land born with an extreme skill. As niece of the king, she should be able to live a life of privilege, but Graced as she is with killing, she must work as the king's thug.
She never expects to fall in love with beautiful Prince Po.
She never expects to learn the truth behind her Grace — or the terrible secret that lies hidden far away… A secret that could destroy all seven kingdoms with words alone.
---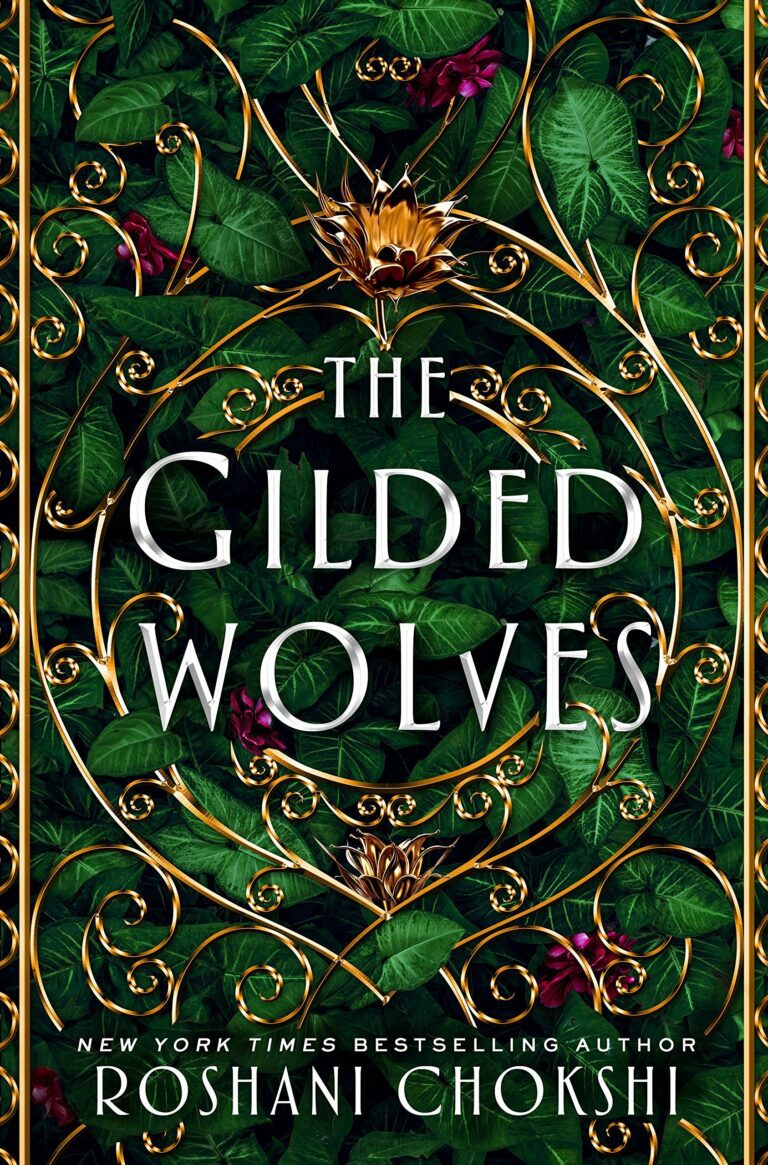 19. The Gilded Wolves by Roshani Chokshi
This next best YA fantasy book is perfect for readers who adore both fantasy and history. The Gilded Wolves by Roshani Chokshi takes place in Paris at the end of the nineteenth century. It is the first book in a series full of mystery, decadence, and dangerous desires. It has been described as a combination of Leigh Bardugo's Six of Crows and Dan Brown's The Da Vinci Code.
It's 1889. The city is on the cusp of industry and power, and the Exposition Universelle has breathed new life into the streets and dredged up ancient secrets. Here, no one keeps tabs on dark truths better than treasure-hunter and wealthy hotelier Séverin Montagnet-Alarie.
When the elite, ever-powerful Order of Babel coerces him to help them on a mission, Séverin is offered a treasure that he never imagined: His true inheritance.
To hunt down the ancient artifact the Order seeks, Séverin calls upon a band of unlikely experts: An engineer with a debt to pay. A historian banished from his home. A dancer with a sinister past. And a brother in arms if not blood.
Together, they will join Séverin as he explores the dark, glittering heart of Paris. What they find might change the course of history — but only if they can stay alive.
---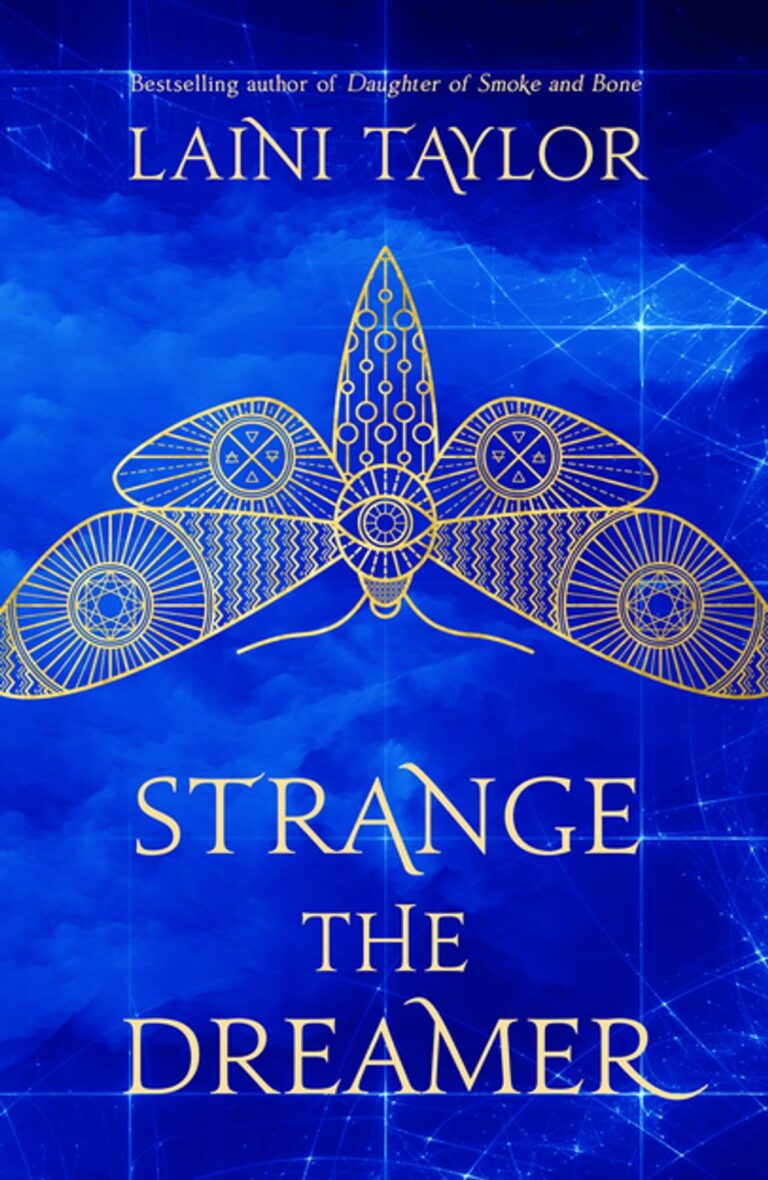 18. Strange the Dreamer by Laini Taylor
Strange the Dreamer by Laini Taylor is another duology. But this one is about a young librarian, a mythic lost city, and the half-human children of murdered gods.
The dream chooses the dreamer, not the other way around. Lazlo Strange, war orphan and junior librarian, has always feared that his dream chose poorly. Since he was five years old he's been obsessed with the mythic lost city of Weep, but it would take someone bolder than he to cross half the world in search of it.
Then a stunning opportunity presents itself, in the person of a hero called the Godslayer and a band of legendary warriors, and he has to seize his chance or lose his dream forever.
What happened in Weep two hundred years ago to cut it off from the rest of the world? What exactly did the Godslayer slay that went by the name of god? And what is the mysterious problem he now seeks help in solving?
The answers await in Weep, but so do more mysteries — including the blue-skinned goddess who appears in Lazlo's dreams. How did he dream her before he knew she existed? And if all the gods are dead, why does she seem so real?
---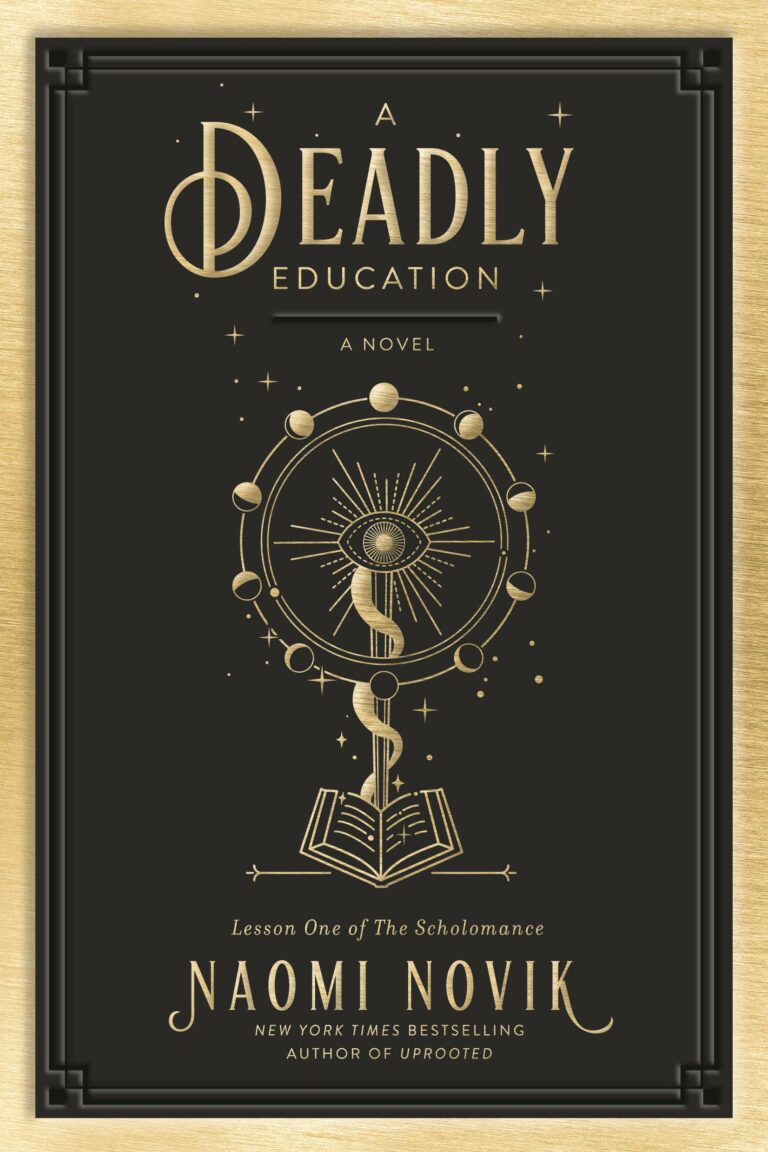 17. A Deadly Education by Naomi Novik
Next in our list of the best YA fantasy books is A Deadly Education by Naomi Novik. This is the first book in The Scholomance series. It is a great next read if you love the claustrophobia that comes with boarding schools and academic settings.
Scholomance is a school for the magically gifted where failure means certain death — for real. That is until one girl, El, begins to unlock its many secrets.
There are no teachers, no holidays, and no friendships, save strategic ones. Survival is more important than any letter grade, for the school won't allow its students to leave until they graduate…or die. The rules are deceptively simple: Don't walk the halls alone. And beware of the monsters who lurk everywhere.
El is uniquely ready for the school's dangers. She may be without allies, but she possesses a dark power strong enough to level mountains and wipe out millions. It would be easy enough for El to defeat the monsters that prowl the school. The problem? Her powerful dark magic might also kill all the other students.
---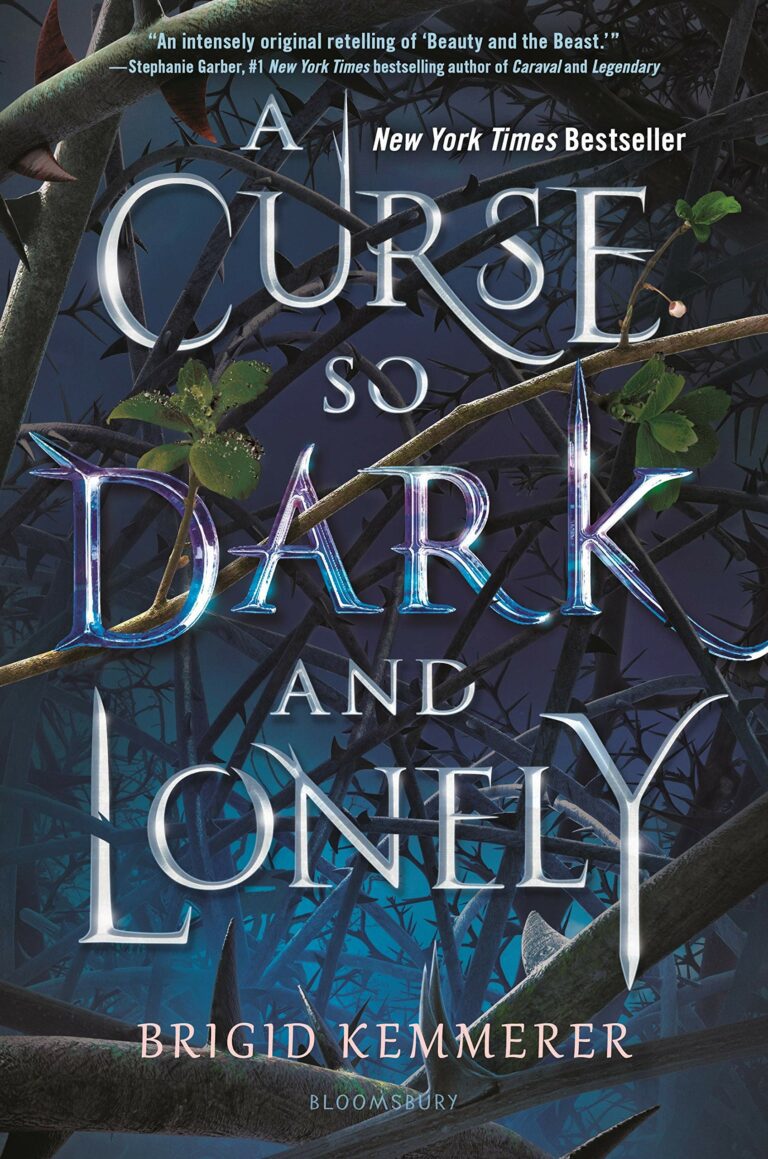 16. A Curse So Dark and Lonely by Brigid Kemmerer
The first book in the Cursebreakers trilogy introduces Brigid Kemmerer's Beauty and the Beast retelling. It takes place in two worlds: The realm of Emberfall and the streets of Washington, D.C.
Cursed by a powerful enchantress to repeat the autumn of his eighteenth year, Prince Rhen, the heir of Emberfall, thought he could be saved easily if a girl fell for him. But that was before he turned into a vicious beast hell-bent on destruction. Before he destroyed his castle, his family, and every last shred of hope.
Meanwhile, nothing has ever been easy for Harper. With her father long gone, her mother dying, and her brother constantly underestimating her because of her cerebral palsy, Harper learned to be tough enough to survive. When she tries to save a stranger on the streets of Washington, D.C., she's then pulled into a magical world.
Harper doesn't know where she is or what to believe. A prince? A curse? A monster?
As she spends time with Rhen in this enchanted land, she begins to understand what's at stake. And as Rhen realizes Harper is not just another girl to charm, his hope comes flooding back.
But powerful forces are standing against Emberfall… It will take more than a broken curse to save Harper, Rhen, and his people from utter ruin.
---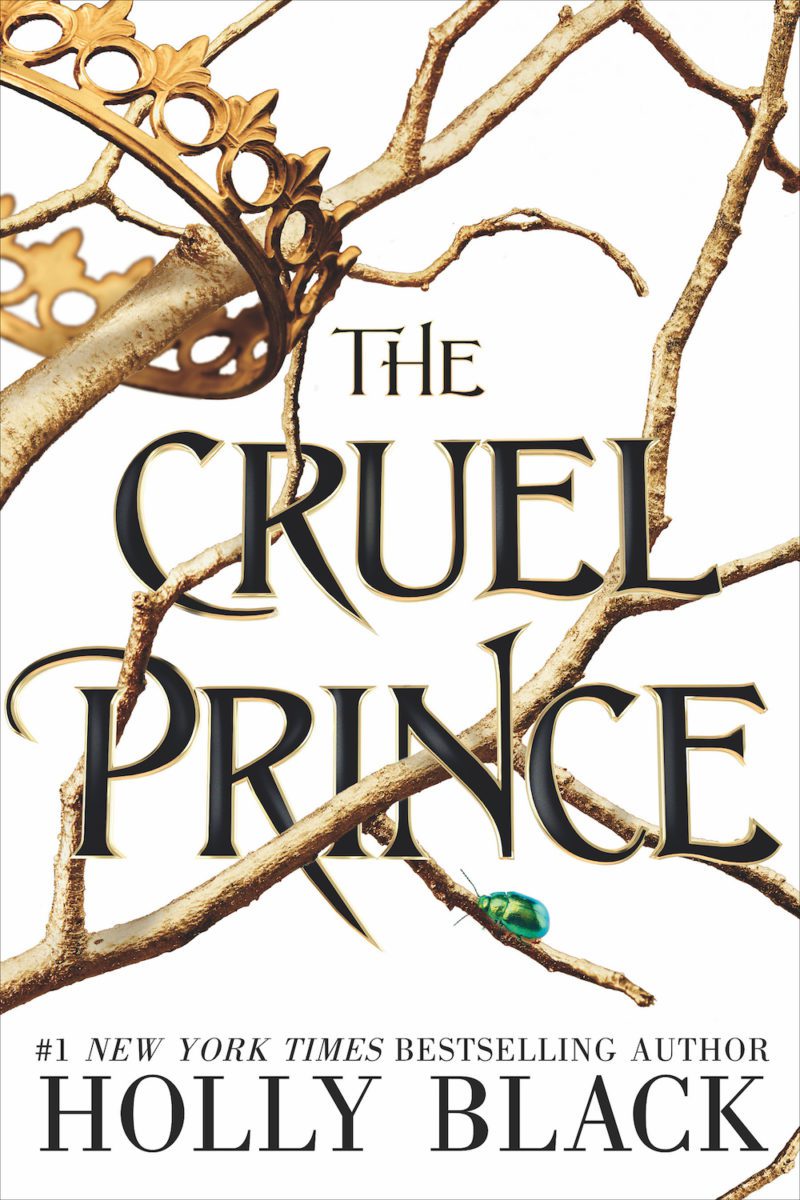 15. The Cruel Prince by Holly Black
The halfway point of our list of the 30 best YA fantasy books is Holly Black's first book in The Folk of the Air series. The Cruel Prince delves into the world of faeries with this enemies-to-lovers fantasy romance.
Jude was seven when her parents were murdered. She and her two sisters were then stolen away to live in the treacherous High Court of Faerie.
Ten years later, Jude wants nothing more than to belong there, despite her mortality. But many of the fey despise humans. Especially Prince Cardan, the youngest and wickedest son of the High King.
To win a place at the Court, she must defy him — and face the consequences.
As Jude becomes more deeply embroiled in palace intrigues and deceptions, she discovers her own capacity for trickery and bloodshed. But as betrayal threatens to drown the Courts of Faerie in violence, Jude will need to risk her life in a dangerous alliance to save her sisters, and Faerie itself.
---
14. The Wrath and the Dawn by Renée Ahdieh
This next recommendation on our list of the best YA fantasy books is another retelling. The Wrath and the Dawn duology by Renée Ahdieh is a retelling of A Thousand and One Nights.
In a land ruled by a murderous boy-king, each dawn brings heartache to a new family. Khalid, the eighteen-year-old Caliph of Khorasan, is a monster. Each night he takes a new bride only to have a silk cord wrapped around her throat come morning.
When sixteen-year-old Shahrzad's dearest friend falls victim to Khalid, Shahrzad vows vengeance and volunteers to be his next bride. Shahrzad is determined not only to stay alive, but to end the caliph's reign of terror once and for all.
Night after night, Shahrzad beguiles Khalid, weaving stories that enchant, ensuring her survival, though she knows each dawn could be her last. But something she never expected begins to happen: Khalid is nothing like what she'd imagined him to be.
This monster is a boy with a tormented heart. Incredibly, Shahrzad finds herself falling in love. How is this possible? It's an unforgivable betrayal.
Still, Shahrzad has come to understand all is not as it seems in this palace of marble and stone. She resolves to uncover whatever secrets lurk and, despite her love, be ready to take Khalid's life as retribution for the many lives he's stolen. Can their love survive this world of stories and secrets?
---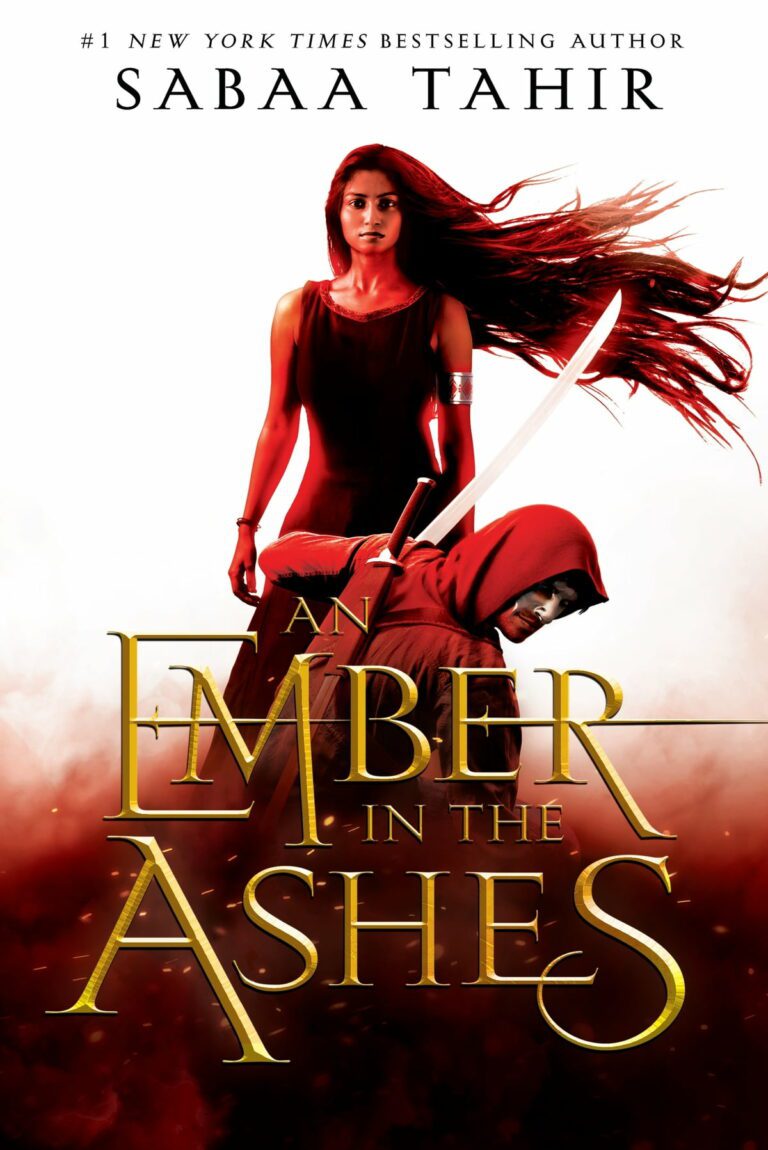 13. An Ember in the Ashes by Sabaa Tahir
Our next recommendation for the best YA fantasy books is the first book in the An Ember in the Ashes quartet by Sabaa Tahir. If you love tough-as-nails female protagonists, then this book is perfect for you.
Laia is a slave. Elias is a soldier. Neither is free.
Under the Martial Empire, defiance is met with death. Those who do not vow their blood and bodies to the Emperor risk the execution of their loved ones and the destruction of all they hold dear.
It is in this brutal world, inspired by ancient Rome, that Laia lives with her grandparents and older brother. The family ekes out an existence in the Empire's impoverished backstreets. They do not challenge the Empire. They've seen what happens to those who do.
But when Laia's brother is arrested for treason, Laia must make a decision. In exchange for help from rebels who promise to rescue her brother, she will risk her life to spy for them from within the Empire's greatest military academy.
There, Laia meets Elias, the school's finest soldier — and secretly, its most unwilling. Elias wants only to be free of the tyranny he's being trained to enforce. He and Laia will soon realize that their destinies are intertwined — and that their choices will change the fate of the Empire itself.
---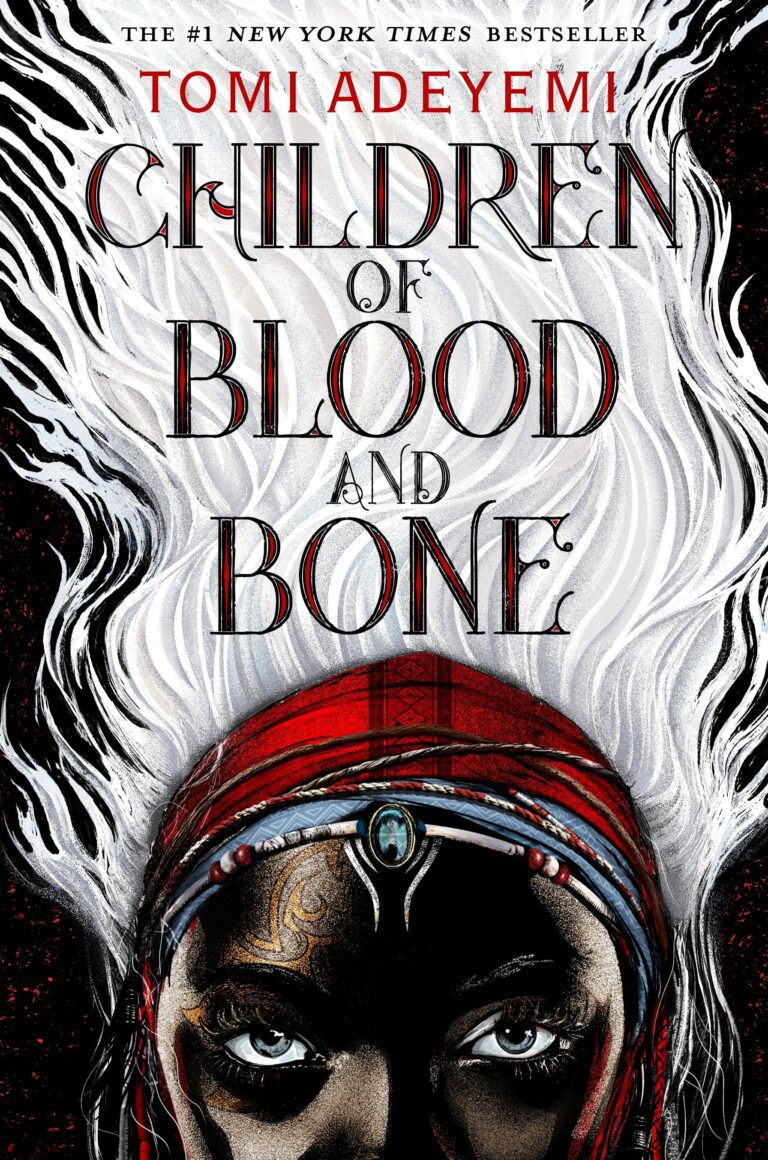 12. Children of Blood and Bone by Tomi Adeyemi
In addition to having a stunning cover, Children of Blood and Bone by Tomi Adeyemi is also an incredible fantasy about resilience and resistance. It is the first book in the Legacy of Orïsha series, which is a West African-inspired fantasy.
Zélie Adebola remembers when the soil of Orïsha hummed with magic. Burners ignited flames, Tiders beckoned waves, and Zélie's Reaper mother summoned forth souls.
But everything changed the night magic disappeared. Under the orders of a ruthless king, maji were killed, leaving Zélie without a mother and her people without hope.
Now Zélie has one chance to bring back magic and strike against the monarchy. With the help of a rogue princess, Zélie must outwit and outrun the crown prince, who is hell-bent on eradicating magic for good.
Danger lurks in Orïsha, where snow leoponaires prowl and vengeful spirits wait in the waters. Yet the greatest danger may be Zélie herself as she struggles to control her powers and her growing feelings for an enemy.
---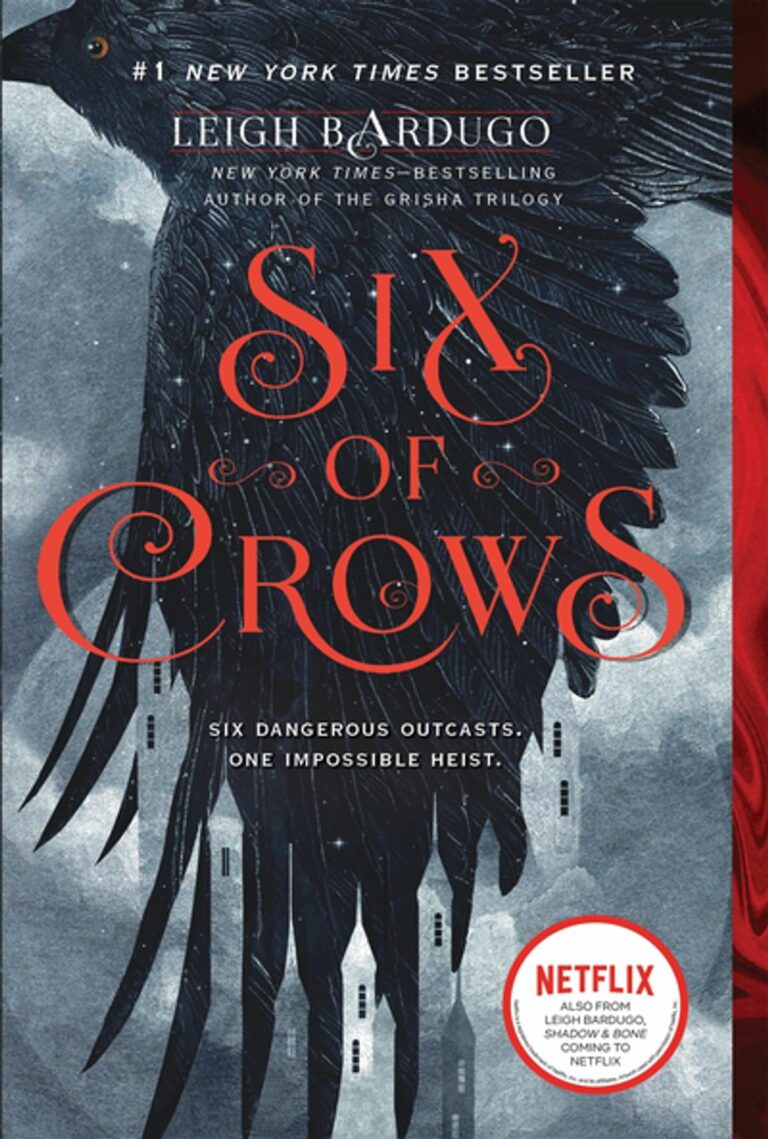 11. Six of Crows by Leigh Bardugo
There were a handful of Leigh Bardugo titles to choose from for this list of the best YA fantasy books as she has made herself an authoritative voice within the genre. However, in the end the first book in the Six of Crows duology was chosen, which is part of her overarching Grishaverse.
It takes place in Ketterdam. A bustling hub of international trade where anything can be had for the right price. No one knows that better than criminal prodigy Kaz Brekker.
Kaz is offered a chance at a deadly heist that could make him rich beyond his wildest dreams… But he can't pull it off alone.
Enter: A convict with a thirst for revenge. A sharpshooter who can't walk away from a wager. A runaway with a privileged past. A spy known as the Wraith. A Heartrender using her magic to survive the slums. A thief with a gift for unlikely escapes.
Kaz's crew is the only thing that might stand between the world and destruction. If they don't kill each other first.
---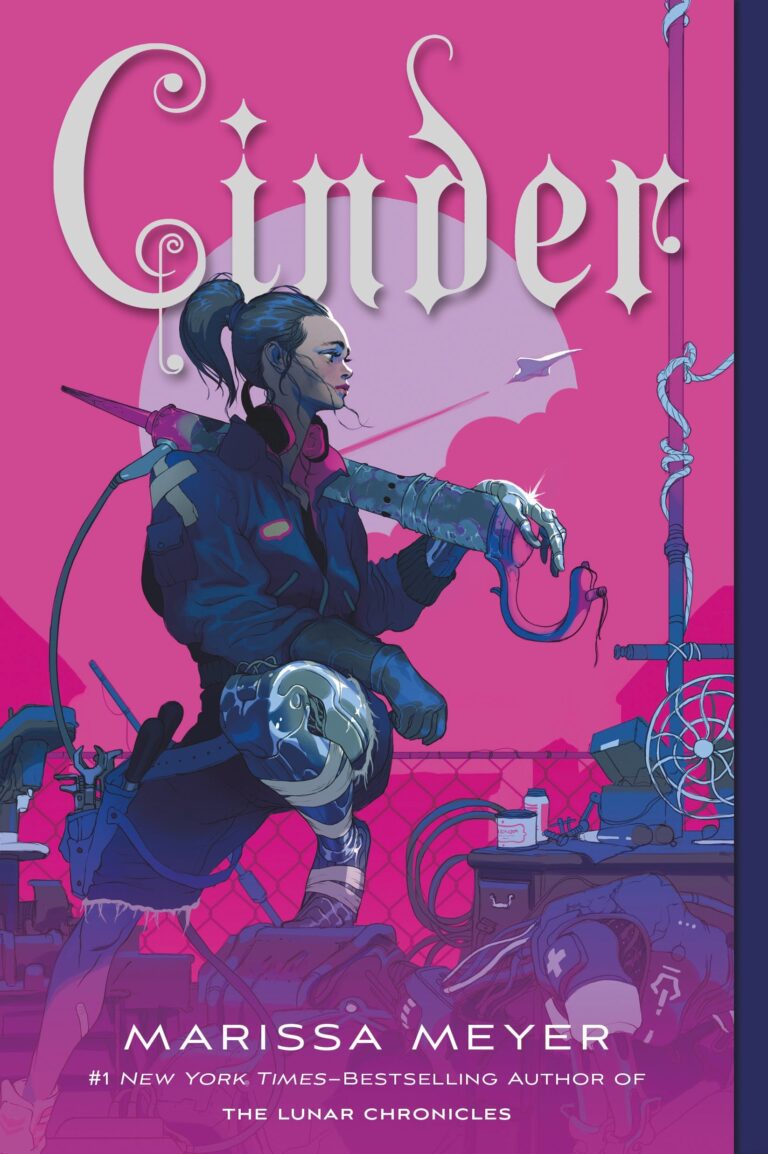 10. Cinder by Marissa Meyer
While fairy tale retellings have increased dramatically in popularity in recent years, this is one of the first to come to mind when thinking about the tsunami wave of YA fantasy in the 2010s.
Cinder by Melissa Meyer is the first book in The Lunar Chronicles, which depicts classic characters from beloved fairy tales in a futuristic world.
Humans and androids crowd the raucous streets of New Beijing. A deadly plague ravages the population. From space, a ruthless Lunar people watch, waiting to make their move. No one knows that Earth's fate hinges on one girl…Cinder, a gifted mechanic, is a cyborg.
She's a second-class citizen with a mysterious past, reviled by her stepmother and blamed for her stepsister's illness. But when her life becomes intertwined with the handsome Prince Kai's, she suddenly finds herself at the center of an intergalactic struggle, and a forbidden attraction. Caught between duty and freedom, loyalty and betrayal, she must uncover secrets about her past in order to protect her world's future.
---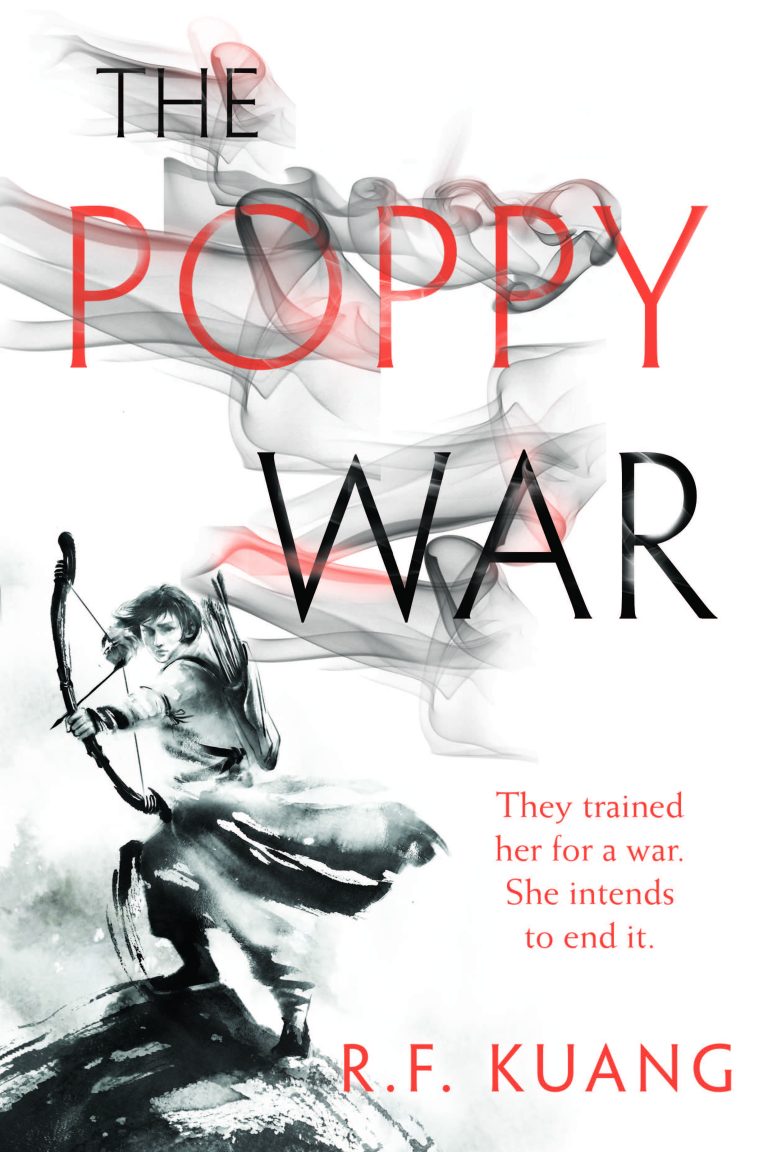 9. The Poppy War by R.F. Kuang
The next best YA fantasy books recommendation is a completed trilogy by R.F. Kuang which begins with The Poppy War. This book is quite graphic and brutal with its depiction of war, so it might be best for older teens or more mature readers. It pulls inspiration from China's twentieth-century military history.
When Rin aced the Keju — the Empire-wide test to find the most talented youth to learn at the Academies — it was a shock to everyone. That she got into Sinegard — the most elite military school in Nikan — was even more surprising.
But surprises aren't always good.
Because being a dark-skinned peasant girl from the south is not an easy thing at Sinegard. Targeted from the outset by rival classmates for her color, poverty, and gender, Rin discovers she possesses a lethal, unearthly power. She has an aptitude for the nearly-mythical art of shamanism.
Exploring the depths of her gift with the help of a seemingly insane teacher and psychoactive substances, Rin learns that gods long thought dead are very much alive — and that mastering control over those powers could mean more than just surviving school.
For while the Nikara Empire is at peace, the Federation of Mugen still lurks across a narrow sea. The militarily advanced Federation occupied Nikan for decades after the First Poppy War, and only barely lost the continent in the Second. And while most of the people are complacent to go about their lives, a few are aware that a Third Poppy War is just a spark away…
Rin's shamanic powers may be the only way to save her people. But as she finds out more about the god that has chosen her, the vengeful Phoenix, she fears that winning the war may cost her humanity…and that it may already be too late.
---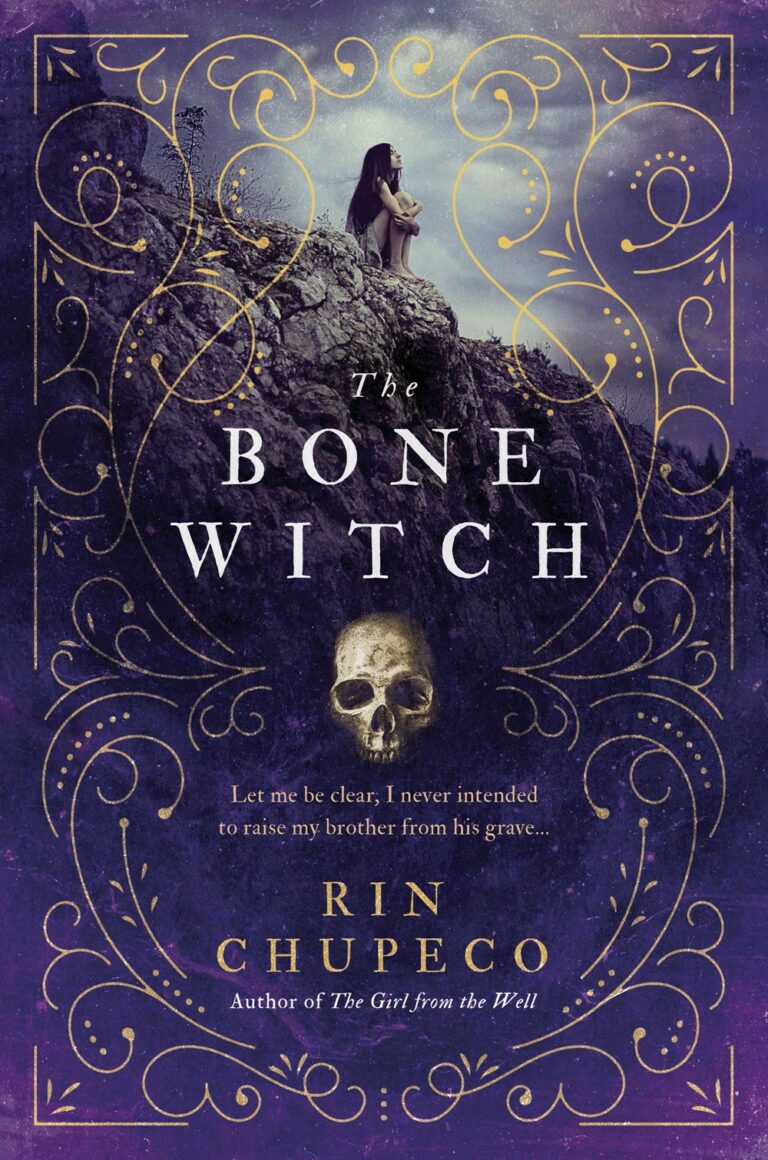 8. The Bone Witch by Rin Chupeco
The next best YA fantasy book is the first in The Bone Witch trilogy, which is complete. It is a story about scorned witches, sinister curses, and resurrection.
When Tea accidentally resurrects her brother, Fox, from the dead, she learns she is different from the other witches in her family. Her gift for necromancy means that she's a bone witch, a title that makes her feared and ostracized by her community. But Tea finds solace and guidance with an older, wiser bone witch, who takes Tea and her brother to another land for training.
In her new home, Tea puts all her energy into becoming an asha — one who can wield elemental magic. But dark forces are approaching quickly. In the face of danger, Tea will have to overcome her obstacles…and make a powerful choice.
---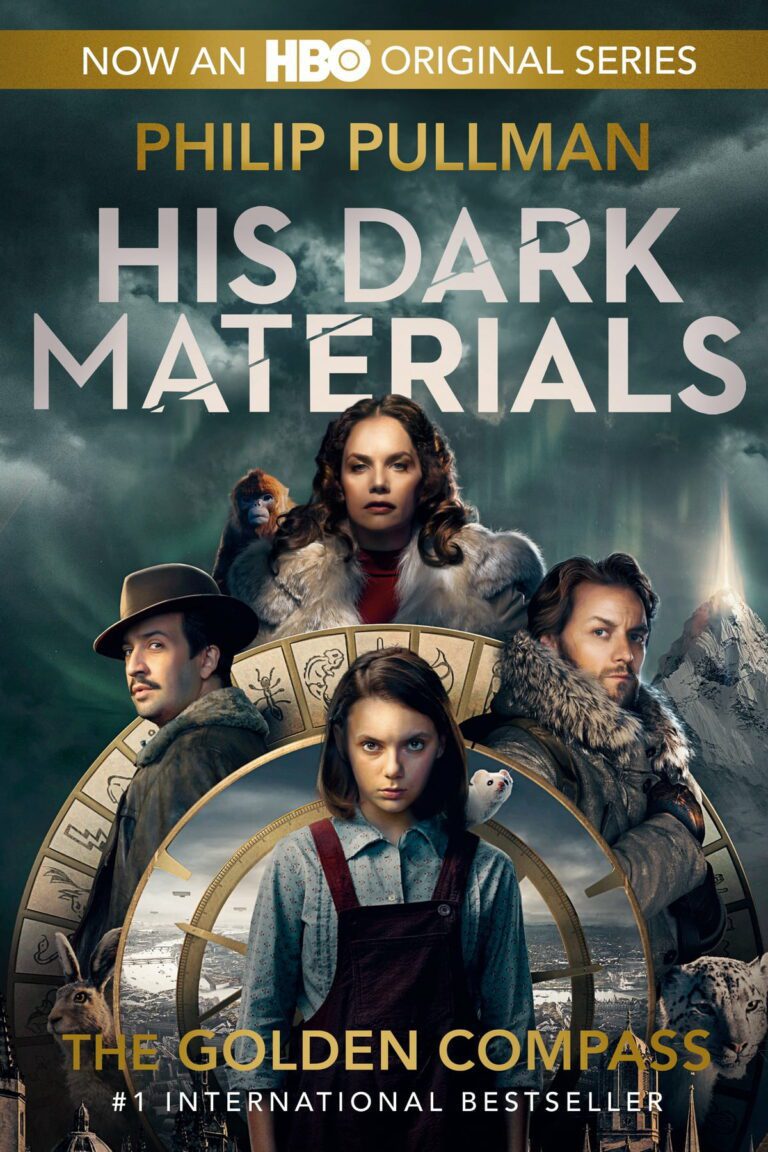 7. The Golden Compass by Philip Pullman
Our next pick for the best YA fantasy books is another classic. The Golden Compass by Philip Pullman is the first book in the His Dark Materials trilogy. The first book was published as Northern Lights in Europe.
Lyra is rushing to the cold, far North, where witch clans and armored bears rule. North, where the Gobblers take the children they steal — including her friend Roger. North, where her fearsome uncle Asriel is trying to build a bridge to a parallel world.
Can one small girl make a difference in such great and terrible endeavors? This is Lyra: A savage, a schemer, a liar, and as fierce and true a champion as Roger or Asriel could want. But what Lyra doesn't know is that to help one of them will be to betray the other.
---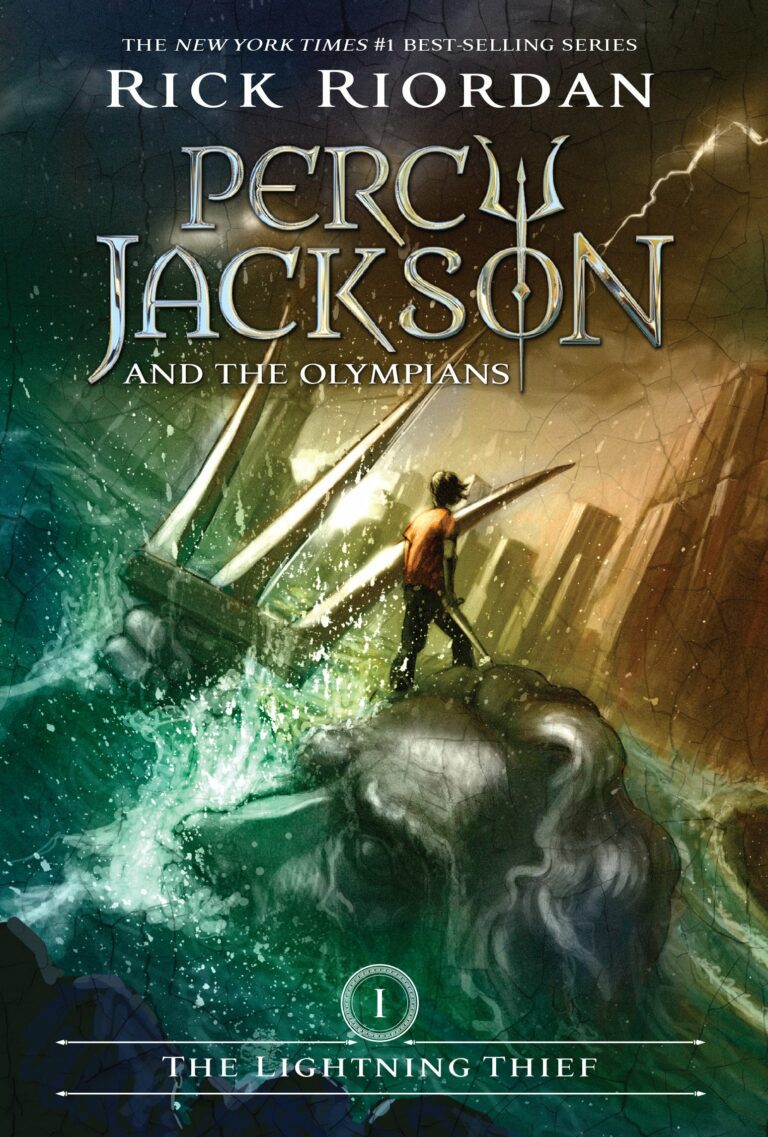 6. Percy Jackson and the Lightning Thief by Rick Riordan
This is another beloved classic that is perfect for readers who love mythology. It is the first book in the Percy Jackson and the Olympians series, which has since inspired two spin-off series.
Percy Jackson is a good kid, but he can't seem to focus on his schoolwork or control his temper. And lately, being away at boarding school is only getting worse. Percy could have sworn his pre-algebra teacher turned into a monster and tried to kill him.
When Percy's mom finds out, she knows it's time that he knew the truth about where he came from, and that he go to the one place he'll be safe. She sends Percy to Camp Half Blood, a summer camp for demigods (on Long Island), where he learns that the father he never knew is Poseidon, God of the Sea.
Soon a mystery unfolds and together with his friends — one a satyr and the other the demigod daughter of Athena — Percy sets out on a quest across the United States to reach the gates of the Underworld (located in a recording studio in Hollywood) and prevent a catastrophic war between the gods.
---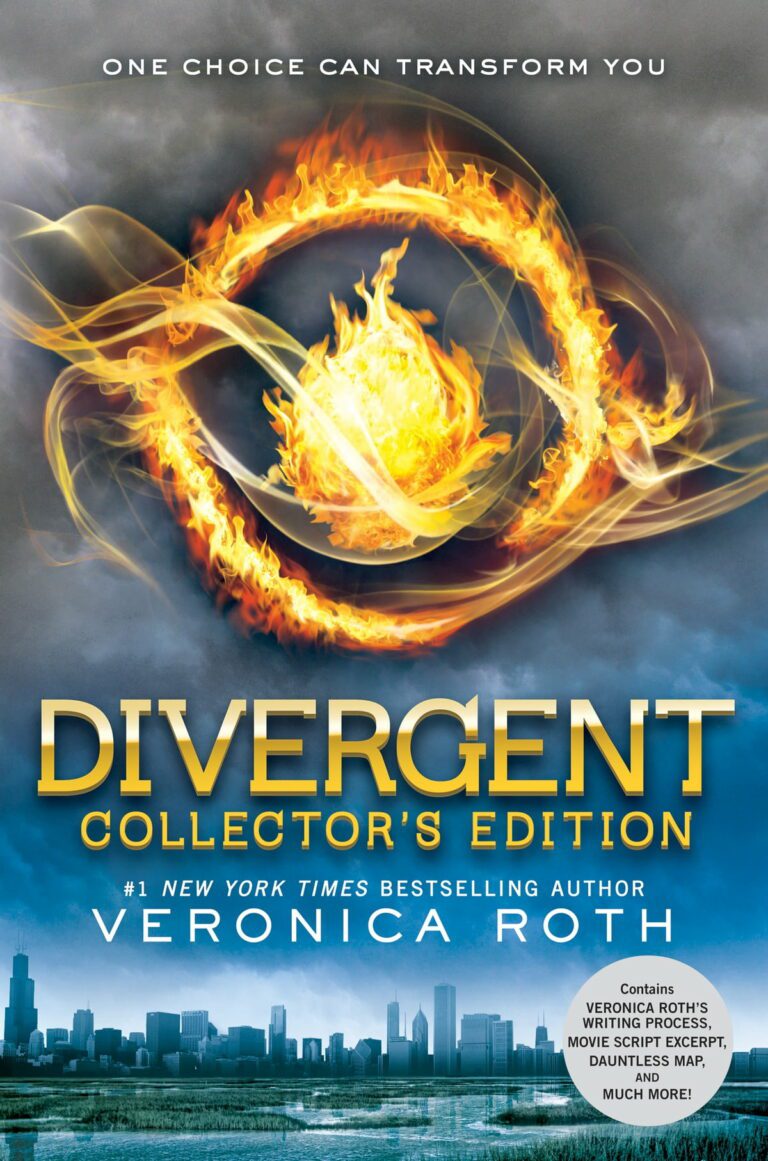 5. Divergent by Veronica Roth
As we enter into the top five best YA fantasy books, we begin describing the behemoths of the genre. Every book on this list had some grip on the reading community following its publication, but these titles undoubtedly affected the genre and community.
The fifth best YA fantasy book on our list is Divergent by Veronica Roth. This is the beginning of a trilogy and also Roth's debut.
In Beatrice Prior's dystopian Chicago world, society is divided into five factions, each dedicated to the cultivation of a particular virtue.
Candor the honest, Abnegation the selfless, Dauntless the brave, Amity the peaceful, and Erudite the intelligent.
On an appointed day of every year, all sixteen-year-olds must select the faction to which they will devote the rest of their lives. For Beatrice, the decision is between staying with her family and being who she really is — she can't have both. So she makes a choice that surprises everyone, including herself.
During the highly competitive initiation that follows, Beatrice renames herself Tris and struggles alongside her fellow initiates to live out the choice they have made. Together they must undergo extreme physical tests of endurance and intense psychological simulations, some with devastating consequences. As initiation transforms them all, Tris must determine who her friends really are — and where, exactly, a romance with a sometimes fascinating, sometimes exasperating boy fits into her new life.
But Tris also has a secret, one she's kept hidden from everyone because she's been warned it can mean death. And as she discovers unrest and growing conflict that threaten to unravel her seemingly perfect society, she also learns that her secret might help her save those she loves…or it might destroy her.
---
4. Throne of Glass by Sarah J. Maas
This is another author that it was difficult to pick just one title from, but in the end we chose to go with Throne of Glass by Sarah J. Maas. This is the first book in her series of the same name which is an epic story of destiny, romance, and survival.
In a land without magic, where the king rules with an iron hand, Celaena, an assassin, answers a summons to the castle. She comes not to kill the king, but to win her freedom. If she defeats twenty-three killers, thieves, and warriors in a competition, she is released from prison to serve as the king's champion.
The Crown Prince will provoke her. The Captain of the Guard will protect her. But something evil dwells in the castle of glass — and it's there to kill.
When her competitors start dying one by one, Celaena's fight for freedom becomes a fight for survival, and a desperate quest to root out the evil before it destroys her world.
---
3. The Hunger Games by Suzanne Collins
No list of the best YA fantasy books would be complete without The Hunger Games by Suzanne Collins. This book is often credited with sparking the dystopian subgenre of YA fantasy and being a harbinger for all the similar books which followed.
Collins undoubtedly affected and shifted the genre with the publication of this trilogy. Not only is it shocking with its brutality and ruthlessness, but it is also a stunning commentary, not just of this dystopian world, but of our own as well. If you are interested in social structure or politics, this will be a fascinating read, and even if you are not, you will appreciate this book.
In the ruins of a place once known as North America lies the nation of Panem, a shining Capitol surrounded by twelve outlying districts. The Capitol is harsh and cruel and keeps the districts in line by forcing them all to send one boy and one girl between the ages of twelve and eighteen to participate in the annual Hunger Games, a fight to the death on live TV.
Sixteen-year-old Katniss Everdeen, who lives alone with her mother and younger sister, regards it as a death sentence when she steps forward to take her sister's place in the Games. But Katniss has been close to dead before — and survival, for her, is second nature.
Without really meaning to, she becomes a contender. But if she is to win, she will have to start making choices that weight survival against humanity and life against love.
---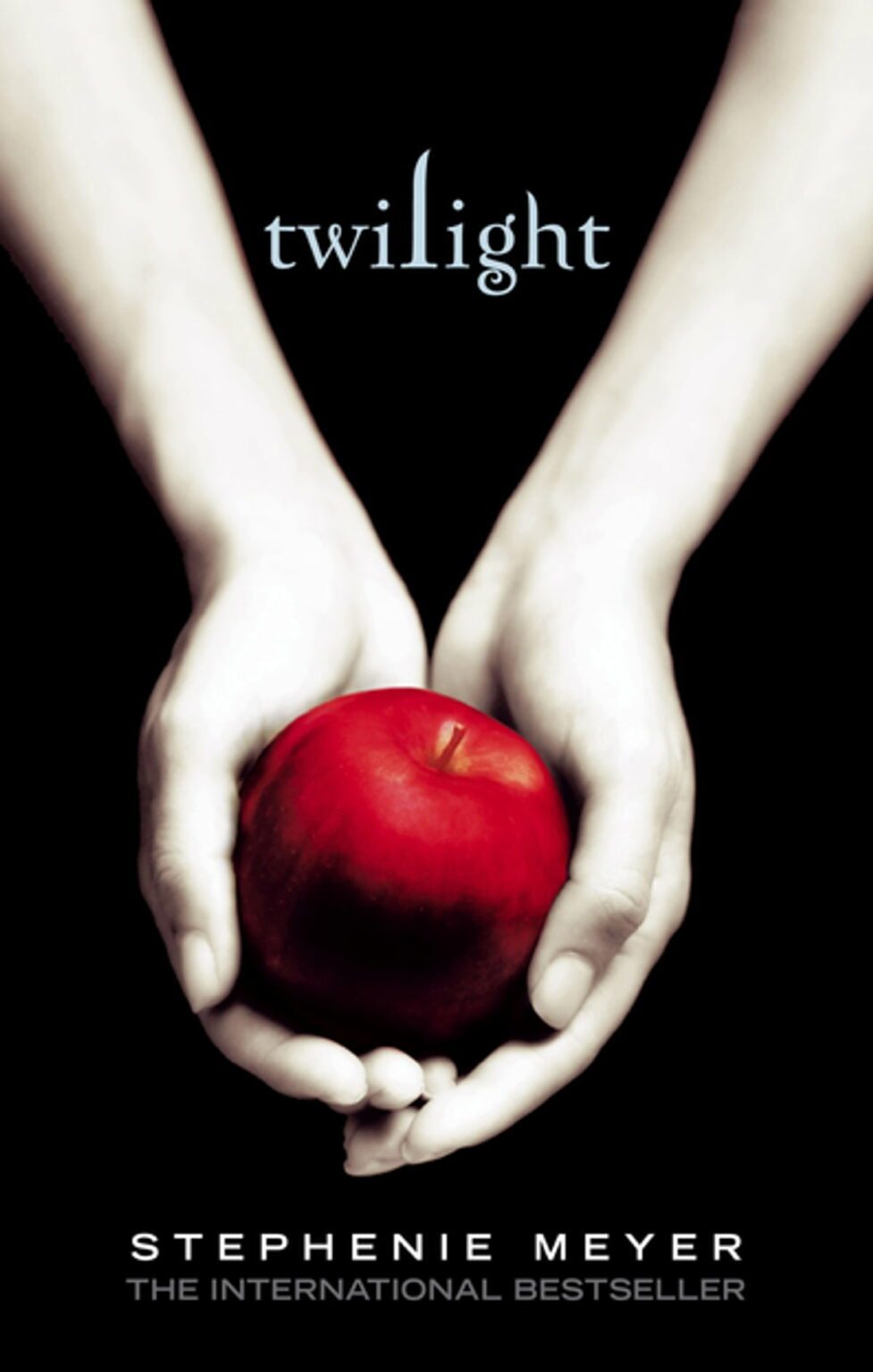 2. Twilight by Stephenie Meyer
Another pillar within the best YA fantasy books, regardless of your personal opinion on it, is Twilight by Stephenie Meyer. In the mid-2000s and throughout the 2010s, it was impossible to escape the influence of The Twilight Saga and the masses of Twi-hards can attest to that.
Even today it is still a pop culture icon. All one has to do is mention the names Edward or Jacob and this book series will immediately jump to mind.
If Suzanne Collins altered the genre of young adult dystopian fantasy, then Meyer undoubtedly impacted the genre of young adult fantasy romance on a seismic scale.
Isabella Swan's move to Forks, a small, perpetually rainy town in Washington, could have been the most boring move she ever made. But once she meets the mysterious and alluring Edward Cullen, Isabella's life takes a thrilling and terrifying turn.
Up until now, Edward has managed to keep his vampire identity a secret in the small community he lives in, but now nobody is safe, especially Isabella, the person Edward holds most dear. The lovers find themselves balanced precariously on the point of a knife — between desire and danger.
---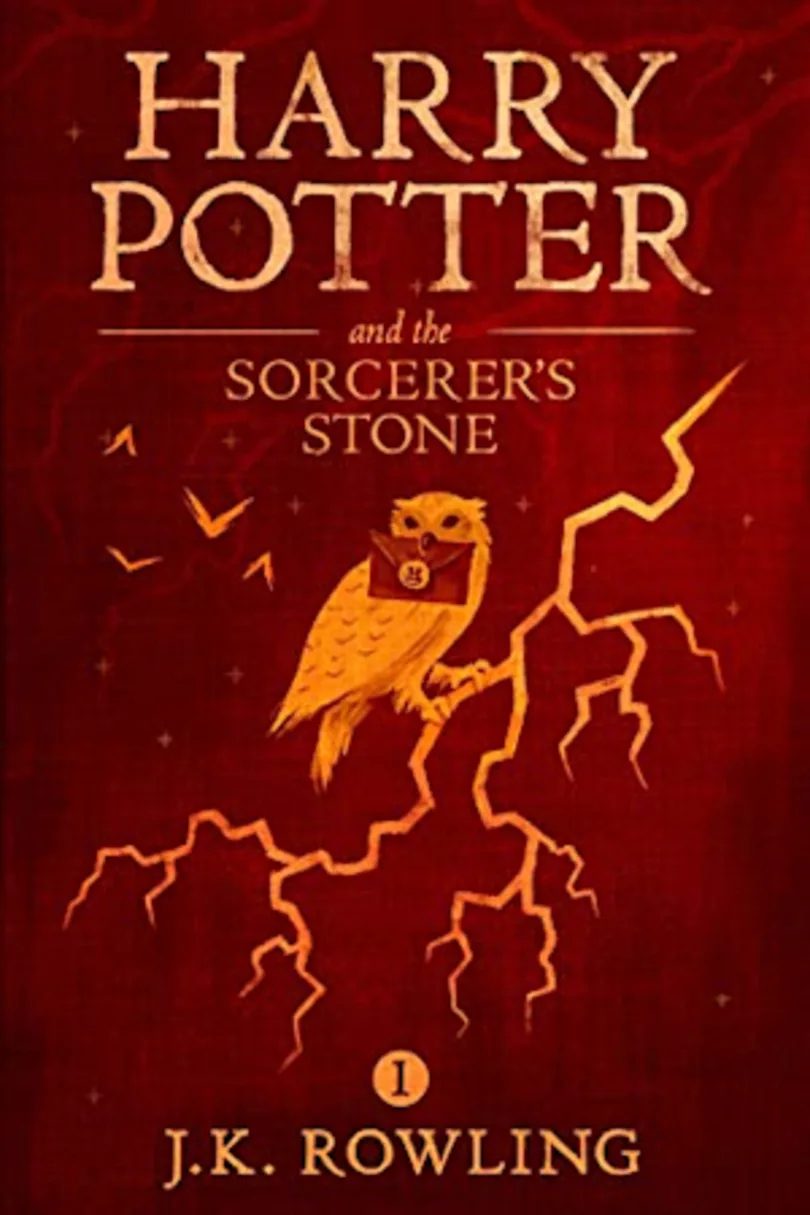 1. Harry Potter and the Sorcerer's Stone by J.K. Rowling
Finally, the best YA fantasy book must be Harry Potter and the Sorcerer's Stone by J.K. Rowling. Of course, just like all the other titles on this list, we're including the first book in the series as a stand-in for the series as a whole. But it would be impossible to talk about books and series which impacted the young adult genre without including the series which breathed life back into the genre and industry.
While the veneer has rubbed off this series for many, there is a nostalgic adoration entwined in the series for a lot of fans that will weather the test of time. Every September will evoke the desire the board the Hogwarts Express, where everyone will be welcomed home.
However, even if you did not grow up wishing to be part of the Wizarding World, its influence is undeniable. It is the bestselling book series in history, it reignited the young adult fiction genre, and it launched an incredibly successful franchise.
But it all began in the cupboard under the stairs.
Harry Potter has never even heard of Hogwarts when the letters start dropping on the doormat at number four, Privet Drive. Addressed in green ink on yellowish parchment with a purple seal, they are swiftly confiscated by his grisly aunt and uncle.
Then, on Harry's eleventh birthday, a great beetle-eyed giant of a man called Rubeus Hagrid bursts in with some astonishing news: Harry Potter is a wizard, and he has a place at Hogwarts School of Witchcraft and Wizardry. An incredible adventure is about to begin.
---
30 Best YA Fantasy Books
So, here are the best YA fantasy books that have influenced this generation.
Final Thoughts
The books on our list span from the 1990s right up until 2020. Our recommendations include classics that impacted the direction of the genre, as well as newer titles that have the making of classics.
Whether you prefer to read romance, adventure, or books about destiny, there will be a recommendation on this list of 30 books that is perfect for you. Have you read any, or all, of our picks for the best YA fantasy books? Let us know in the comments below.
More YA Fantasy Resources