Whether you've been eagerly anticipating the release of the latest book and need a recap of the series, or are discovering the Amos Decker books in order for the first time, this will be your ultimate guide to the series. Keep reading to find out more about David Baldacci's popular crime thrillers.
About Amos Decker
Amos Decker had a unique series of events that led him into the line of detective work. Long before the series begins, Decker was the first person from his hometown to make it to the NFL. Then his professional football career ended before it truly even began.
On his first play Decker received a significant head trauma that meant he could no longer play football. The injury also left him with synaesthesia and a perfect photographic memory. Armed with this new skill, Decker became a police detective.
However, seeing as David Baldacci describes Decker as the most difficult character he has created, Decker's backstory couldn't end there. We meet Decker at the beginning of the series after his life has imploded for the second time. One night, Decker arrived home to find his wife, daughter, and brother-in-law brutally slayed.
Thanks to his perfect memory, he can't get that horrific scene out of his head. Following such grief and trauma, Decker leaves the police force, loses his home, and gets by on piecemeal private investigator cases.
Until the past comes knocking when a man confesses to the murder of Decker's family. A year after leaving the police force, Decker is pulled back in to try and get justice for his family. This is where the series begins.
Throughout the books Decker's grief and trauma are a central theme. As is the symptom from the first time his life upended: His photographic memory. This means that Decker is better equipped than most to see what is often overlooked, creating a fascinating and captivating detective.
Who is David Baldacci?
David Baldacci was born and raised in Virginia, where he still lives with his family. Before he became a bestselling author, Baldacci also practiced law in Washington, D.C. He attended the Virginia Commonwealth University and the University of Virginia.
While he published his debut novel in 1996, Baldacci had been writing for a long time before that. He began writing down his stories when he was a young boy. His mother gave him a small notebook to write in and, Baldacci retrospectively learned, to keep him quiet.
It was while in high school that Baldacci began writing seriously, which continued throughout college and law school. As a lawyer he wrote in whatever spare moments he could find, frequently in the evenings and early mornings.
Collectively, his books have sold more than 150 million copies worldwide. Baldacci's books have been translated into more than 45 languages and sold in more than 80 countries. If you would like to learn more about everything he has written, you can read our article about all his books in order here.
In this article we're going to focus on his Amos Decker books in order. This series is also known as the Memory Man given the title of the first book. Baldacci has said that while Decker was initially the hardest character to draft, with more than 100 pages of notes, he has since become the most comfortable character Baldacci writes.
Amos Decker Books in Order
While each book does follow a new case and crime, you should read the Amos Decker books in order of publication. That's because the character development of Decker is so integral to the overall story.
In reading the books in order you will learn more about his backstory, as well as how the horrific murder of his family affects him. If you read the books out of order, then you will experience jumps in his character progression that may not make the most sense.
A Summary of Amos Decker Books in Order
Below you will find summaries for all of the Amos Decker books in order. This will be a perfect recap if you're getting ready to read the latest book and want a series refresher, or if you would like to learn a little bit more about the series before you begin.
---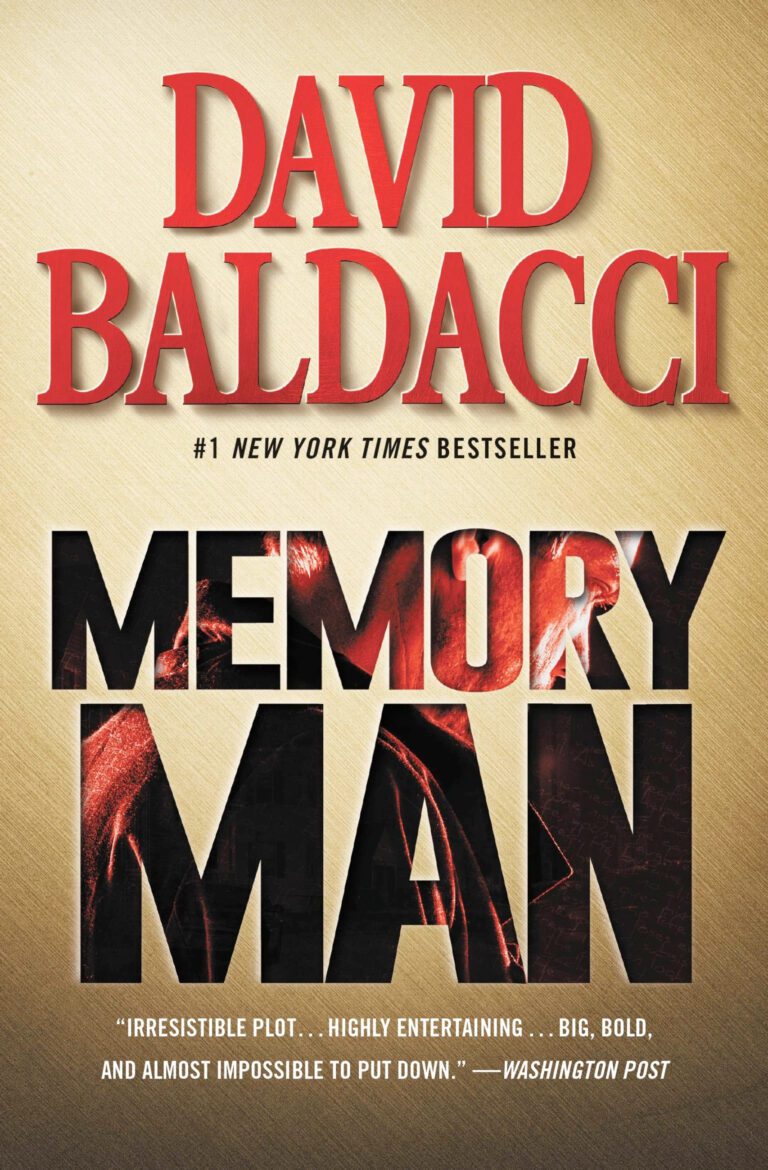 1. Memory Man
Amos Decker's life changed forever — twice.
The first time was on the gridiron. A big, towering athlete, he was the only person from his hometown of Burlington ever to play in the NFL.
But his career ended before it had a chance to begin. On his very first play, a violent helmet-to-helmet collision knocked him off the field forever, and left him with an improbable side effect — he can forget nothing.
The second time was at home nearly two decades later. Now a police detective, Decker returned from a stakeout one evening and entered a nightmare. His wife, young daughter, and brother-in-law had been murdered.
His family destroyed, their killer's identity as mysterious as the motive behind the crime, and unable to forget a single detail from that horrible night, Decker finds his world collapsing around him. He leaves the police force, loses his home, and winds up on the street, taking piecemeal jobs as a private investigator when he can.
But more than a year later, a man turns himself into the police and confesses to the murders. At the same time, a horrific event nearly brings Burlington to its knees, and Decker must come back to help with this investigation. Decker also seizes his chance to learn what really happened to his family that night.
To uncover the stunning truth, he must use his remarkable gifts and confront the burdens that go along with them. He must endure the memories he would much rather forget. And he may have to make the ultimate sacrifice.
---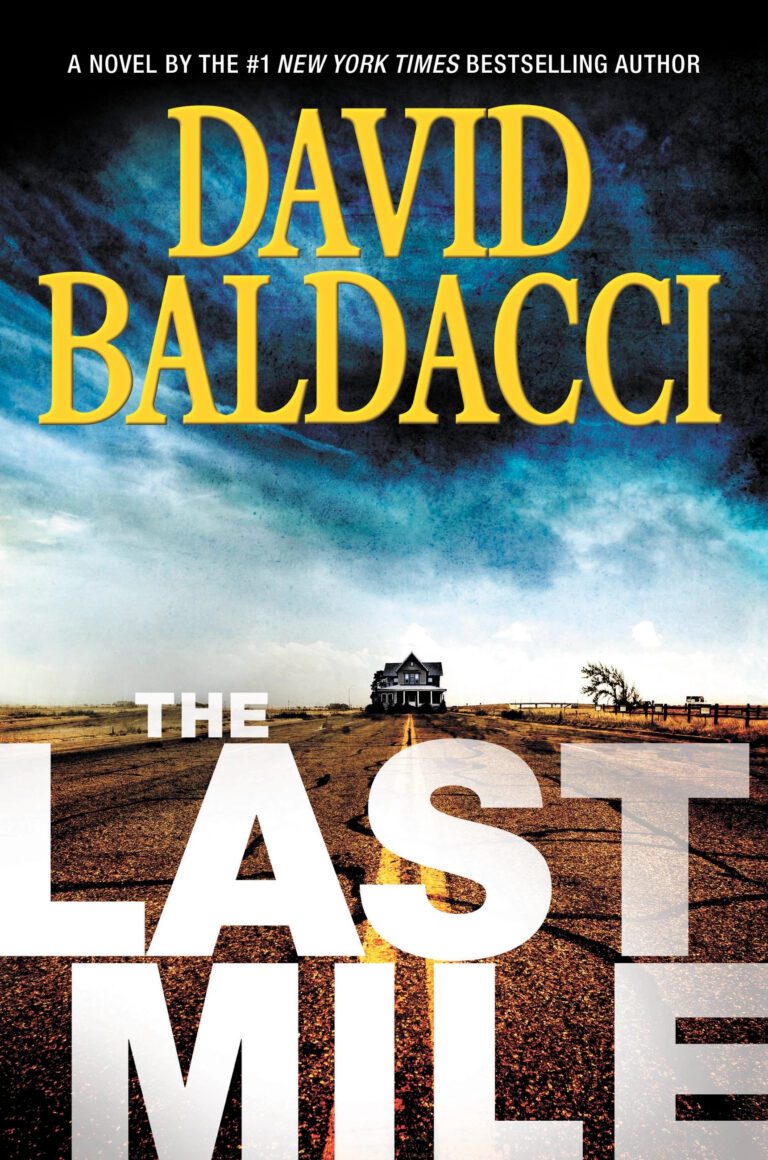 2. The Last Mile
Convicted murderer Melvin Mars is counting down the last hours before his execution — for the violent killing of his parents twenty years earlier — when he gets an unexpected reprieve. Another man has confessed to the crime.
Amos Decker, newly hired on an FBI special task force, takes an interest in Mars's case after discovering the striking similarities to his own life: Both men were talented football players with promising careers cut short by tragedy. Both men's families were brutally murdered. And in both cases, another suspect came forward, years after the killing, to confess to the crime. A suspect who may or may not have been telling the truth.
The confession has the potential to make Melvin Mars — guilty or not — a free man. Who wants Mars out of prison? And why now?
But when a member of Decker's team disappears, it becomes clear that something much larger — and more sinister — than just one convicted criminal's life hangs in the balance. Decker will need all of his extraordinary brainpower to stop the execution of an innocent man.
---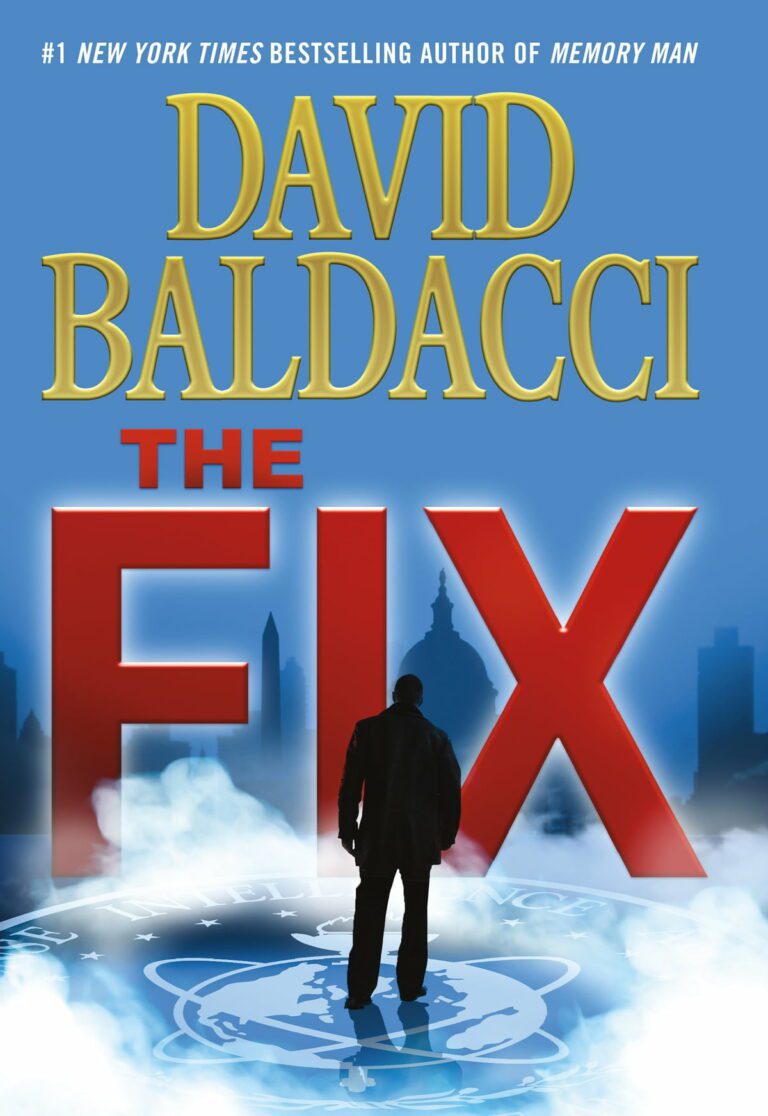 3. The Fix
Amos Decker witnesses a murder just outside FBI headquarters. A man shoots a woman execution-style on a crowded sidewalk, then turns the gun on himself.
Even with Decker's extraordinary powers of observation and deduction, the killing is baffling. Decker and his team can find absolutely no connection between the shooter — a family man with a successful consulting business — and his victim, a schoolteacher. Nor is there a hint of any possible motive for the attack.
Enter Harper Brown. An agent of the Defense Intelligence Agency, she orders Decker to back off the case. The murder is part of an open DIA investigation, one so classified that Decker and his team don't have clearance for it.
But they learn that the DIA believes solving the murder is now a matter of urgent national security. Critical information may have been leaked to a hostile government — or worse, an international terrorist group — and an attack may be imminent.
Decker's never been one to follow the rules, especially with the stakes so high. Forced into an uneasy alliance with Agent Brown, Decker remains laser-focused on only one goal: Solving the case before it's too late.
---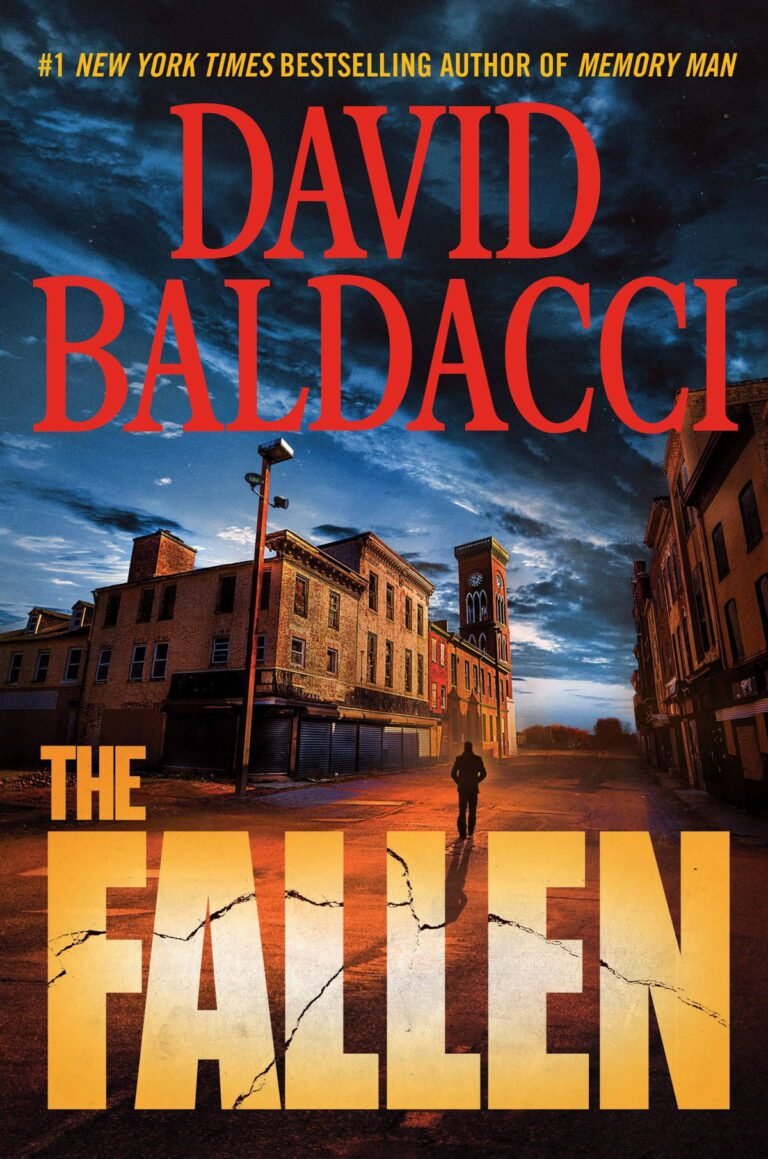 4. The Fallen
Something sinister is going on in Baronville. The rust belt town has seen four bizarre murders in the space of two weeks. Cryptic clues left at the scenes — obscure bible verses, odd symbols — have the police stumped.
Amos Decker and his FBI colleague Alex Jamison are in Baronville visiting Alex's sister and her family. It's a bleak place: A former mill and mining town with a crumbling economy and rampant opioid addiction. Decker has only been there a few hours when he stumbles on a horrific double murder scene.
Then the next killing hits sickeningly close to home. And with the lives of people he cares about suddenly hanging in the balance, Decker begins to realize that the recent string of deaths may be only one small piece of a much larger scheme — with consequences that will reach far beyond Baronville.
Decker, with his singular talents, may be the only one who can crack this bizarre case. Only this time — when one mistake could cost him everything — Decker finds that his previously infallible memory may not be so trustworthy after all…
---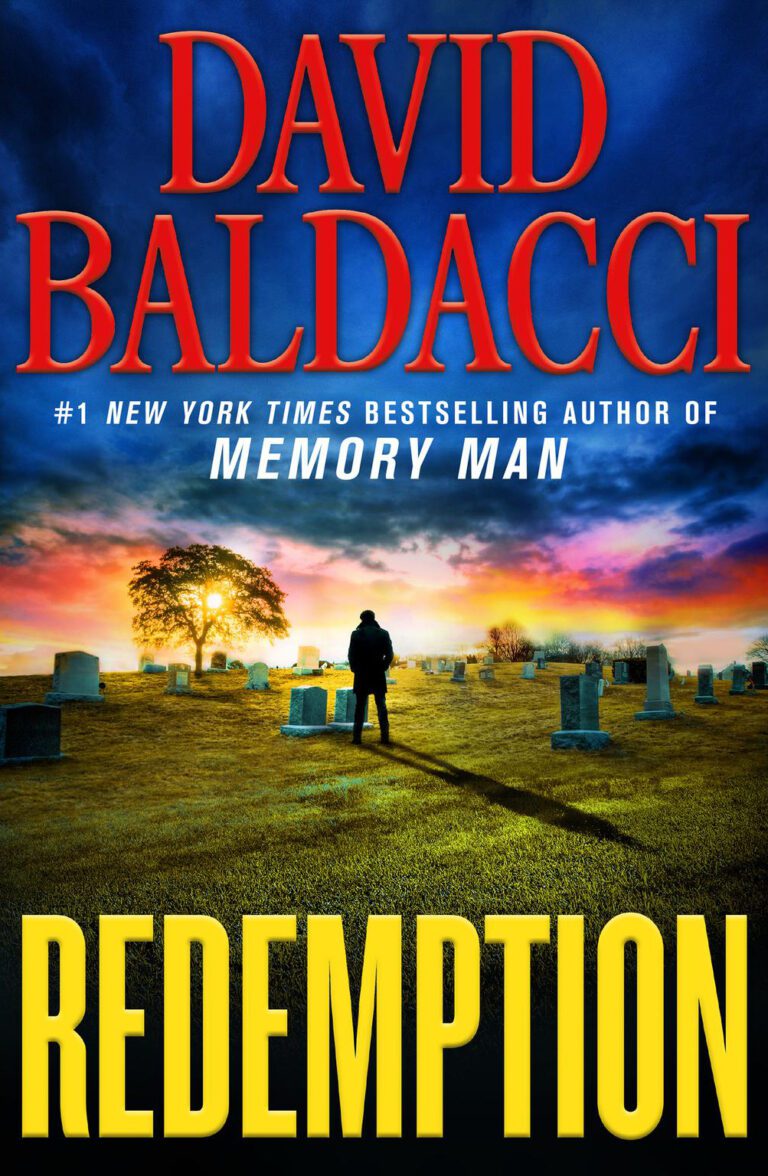 5. Redemption
Decker is visiting his hometown of Burlington, Ohio, when he's approached by a man named Meryl Hawkins. Hawkins is a convicted murderer. In fact, he's the very first killer Decker ever put behind bars.
But he's innocent, he claims. Now suffering from terminal cancer, it's his dying wish that Decker clear his name.
It's unthinkable. The case was open and shut, with rock solid forensic evidence.
But when Hawkins turns up dead with a bullet in his head, even Decker begins to have doubts. Is it possible that he really did get it wrong, all those years ago?
Decker's determined to uncover the truth, no matter the personal cost. But solving a case this cold may be impossible, especially when it becomes clear that someone doesn't want the old case reopened. Someone who is willing to kill to keep the truth buried, and hide a decades-old secret that may have devastating repercussions…
---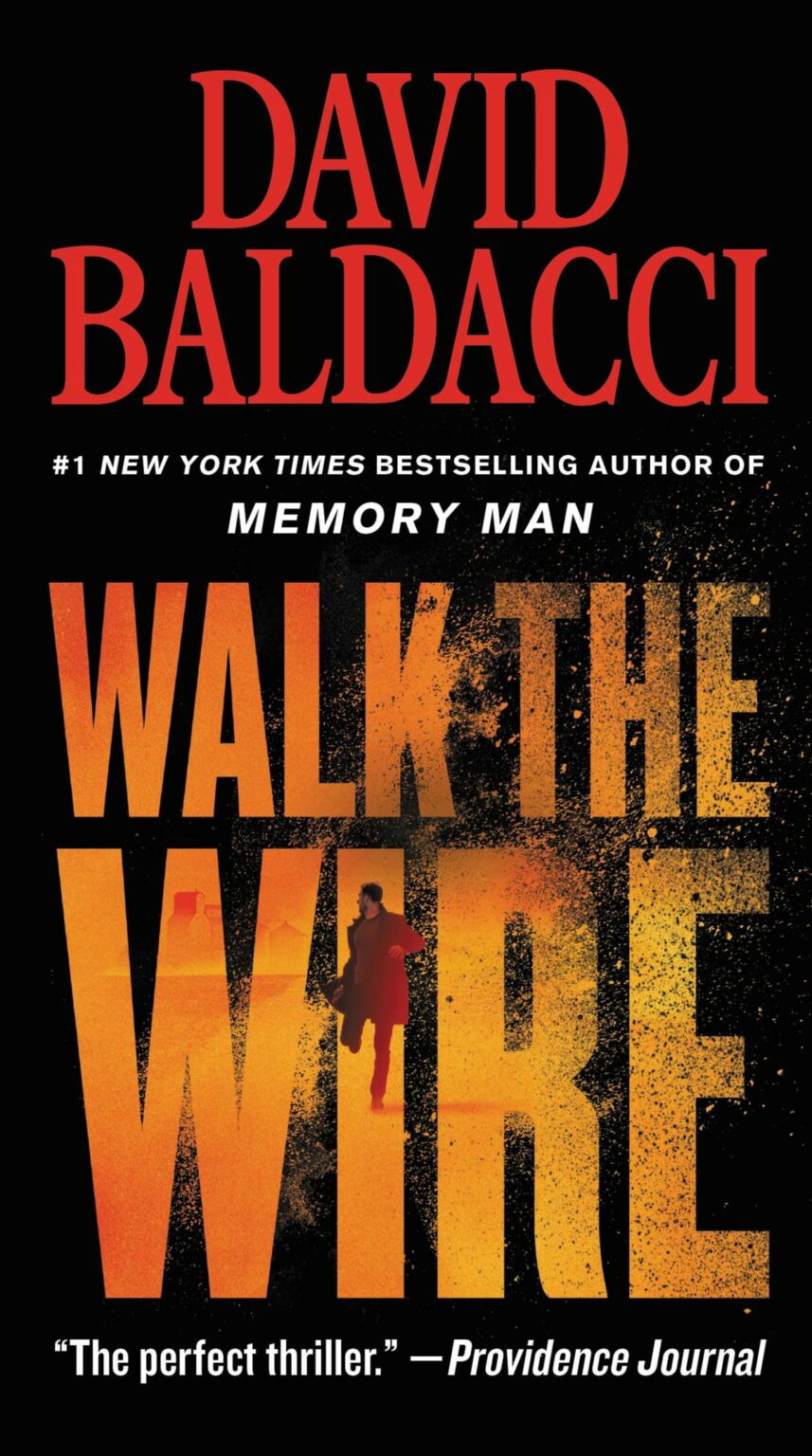 6. Walk the Wire
When Amos Decker and his FBI colleague Alex Jamison arrive in London, North Dakota, they instantly sense that the thriving fracking town is ripe for trouble. The promise of a second gold rush has attracted an onslaught of newcomers all hoping for a windfall, and the community is growing faster than houses can be built.
The sudden boom has also brought a slew of problems with it, including drugs, property crimes, prostitution — and now murder.
Decker and Jamison are ordered to investigate the death of a young woman named Irene Cramer, whose body was expertly autopsied and then dumped in the open — which is only the beginning of the oddities surrounding the case.
As Decker and Jamison dig into Irene's life, they are shocked to discover that the woman who walked the streets by night as a prostitute was a teacher for a local religious sect by day. A sect operating on land once owned by a mysterious government facility that looms over the entire community.
London is a town replete with ruthless business owners, shady government officials, and religious outsiders, all determined to keep their secrets from coming out. When other murders occur, Decker will need all of his extraordinary memory and detective skills, and the assistance of a surprising ally, to root out a killer and the forces behind Cramer's death…before the boom town explodes.
---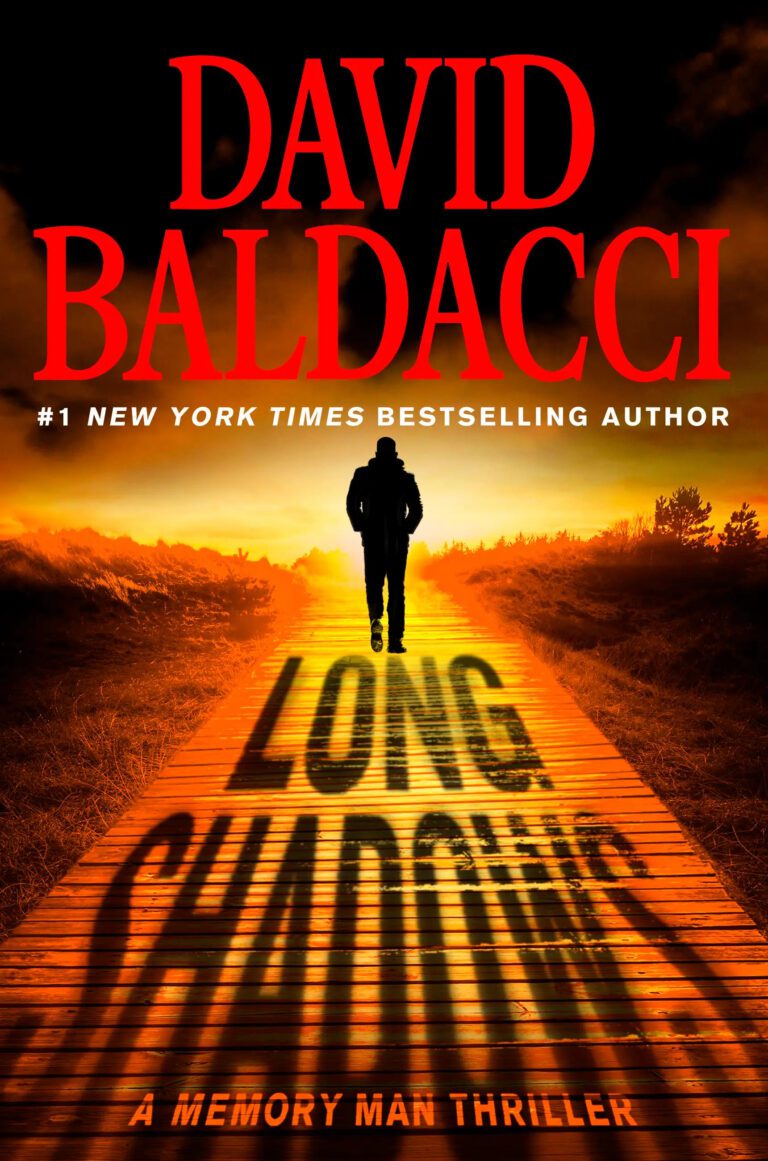 7. Long Shadows
When Amos Decker is called to South Florida to investigate a double homicide, the case appears straightforward: A federal judge and her bodyguard have been found dead, the judge's face sporting a blindfold with two eye holes crudely cut out. It's a clear sign that she'd made one too many enemies over her years on the bench.
What at first seems cut and dry is anything but: Not only did the judge have more enemies than Decker can count — from violent gang members, drug dealers, and smugglers to a resentful ex-husband — but the bodyguard presents additional conundrums that muddy the waters even further. Who was the real target in this vicious attack?
Meanwhile, Decker must contend with a series of unsettling changes, including a new partner — Special Agent Frederica "Freddie" White — and a devastating event that brings Decker's own tragic past back to the present…and forces him to reckon with his future.
As potential witnesses start disappearing, Decker and White are inexorably pulled down a twisted tunnel of secrets, crimes, and scandal — at the end of which lies Decker's deadliest threat yet.
---
Final thoughts on Amos Decker books in order
The Amos Decker books in order are bestsellers for a reason. People love the morally conflicted anti-hero that David Baldacci has created. The publications have been consistent since the first book came out in 2015, so this is definitely a series you will want to catch up on sooner rather than later.
More Crime Thriller Resources