Looking for a list of the Shadow and Bone books in order?
With Shadow and Bone now a hit Netflix TV show, I've noticed a huge increase in folks asking what the best order is for reading the Grishaverse books.
Your wish is my command.
The Shadow and Bone series order is pretty straight forward. All of Leigh Bardugo's books should be read in publication order. There is one possible exception to this, but we'll cover that later.
Before we dive into the best way to read the Shadow and Bone books in order, let's take a look at what the Grishaverse is all about.
Grishaverse Summary
Magic users in Leigh Bardugo's Russian-inspired world are called Grishas.
It's from this term that the original series gets its name, the Grisha Trilogy. And it's also why the world is called the Grishaverse. It's a world in which science and magic collide.
Along the way, you'll visit places like Ravka and Ketterdam. Beginning with Shadow and Bone, you'll meet Alina Starkov who is the heroine that we all expect from YA Fantasy.
And in Six of Crows you'll step into the shoes of Kaz Brekker. A much beloved character with a criminal past whose crew is standing between the world and destruction.
It's these and several other stories that make up the entirety of the known Grishaverse will what will undoubtedly be many more tales to come.
Shadow and Bone Books in Order
The best way to read the Shadow and Bone books in order is according to publication date.
If you wish to read them chronologically, simply move The Demon in the Wood to the beginning of the list. This is not recommended for first timer readers.
Shadow and Bone Trilogy
1. Shadow and Bone (2012)
2. Siege and Storm (2013)
3. Ruin and Rising (2014)
.5 The Demon in the Wood (Prequel) (2015)
Six of Crows Duology
4. Six of Crows (2015)
5. Crooked Kingdom (2016)
6. Language of Thorns (2017)
King of Scars Duology
7. King of Scars (2019)
8. Rule of Wolves (2021)
Other Books
9. The Lives of Saints
Should I start with Shadow and Bone or Six of Crows?
The short answer is that it doesn't matter for the Shadow and Bone series order. Shadow and Bone and Six of Crows are two unique stories with a completely different set of characters.
Many members of the YA Fantasy Addicts Facebook group report that they couldn't get into Shadow and Bone, while also saying that Six of Crows was absolutely fantastic.
I think it's best to start at the beginning, where thousands and thousands of readers did when the books first published, and that's with Shadow and Bone.
Either way, you'll want to read both before the new Shadow and Bone TV show because Kaz Brekker and other characters from Six of Crows will be in it.
When should I read Language of Thorns?
In our list of the Shadow and Bone books in order, I've placed Language of Thorns where it belongs in publication order.
But really, you can read Language of Thorns whenever as it's a series of short stories that don't relate to any existing characters in the other books.
That being said, I would recommend at least holding off on reading it until you finish at least either Shadow and Bone or Six of Crows.
This will allow you to understand more about the world before trying to dive into these short stories.
Why did you put the prequel after Book 3?
I'll bet you didn't even know there was a prequel for Shadow and Bone. It's not a well-known book, and the cover looks nothing like the series.
The Demon in the Wood is a prequel to Shadow and Bone, and while it can be read before, being a prequel, I believe it's best to save it for after you finish.
If you begin with the prequel, I think you'll only be confused and might be tempted to give up on the series prematurely.
What is The Lives of Saints?
The Lives of Saints is a companion book that's illustrated and meant to broaden your understanding of the Grishaverse.
This is a book that Alina reads in the Shadow and Bone trilogy
The Shadow and Bone Books in Order
The Shadow and Bone Trilogy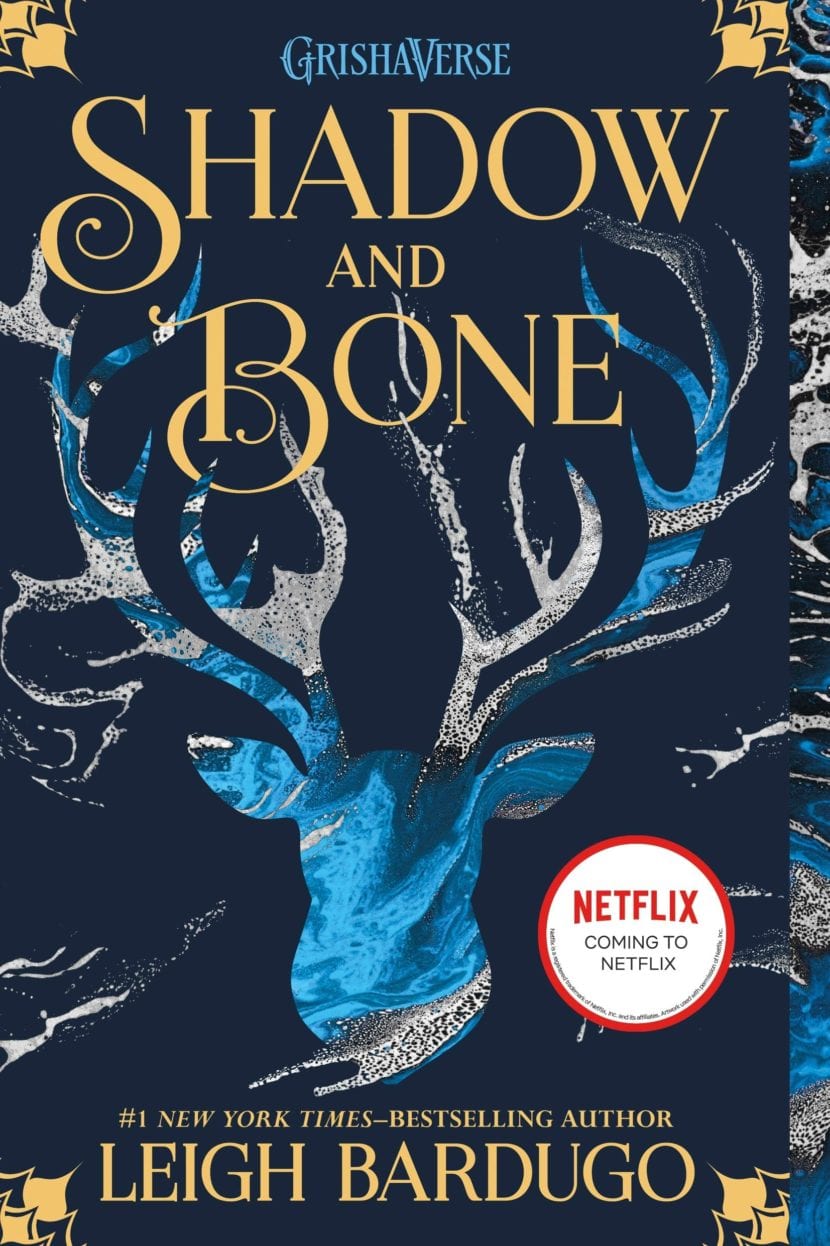 1. Shadow and Bone
The Shadow Fold has torn Ravka apart and the nearly impenetrable darkness is crawling with monsters who feast on human flesh. The fate of the nation might just rest on the shoulders of one lonely refugee.
Her whole life Alina Starkov hasn't been particular good at anything, but when her best friend is brutally injured on the Fold, she awakens a dormant power to save his life. It is a power that might be the key to freedom for the war-ravaged country.
Consequently, Alina must go to the royal court to become a member of the Grisha. But nothing is what is seems in this new-to-her world. With the fate of the kingdom depending on her power, she must confront the secrets of the Grisha and the ones in her own heart.
---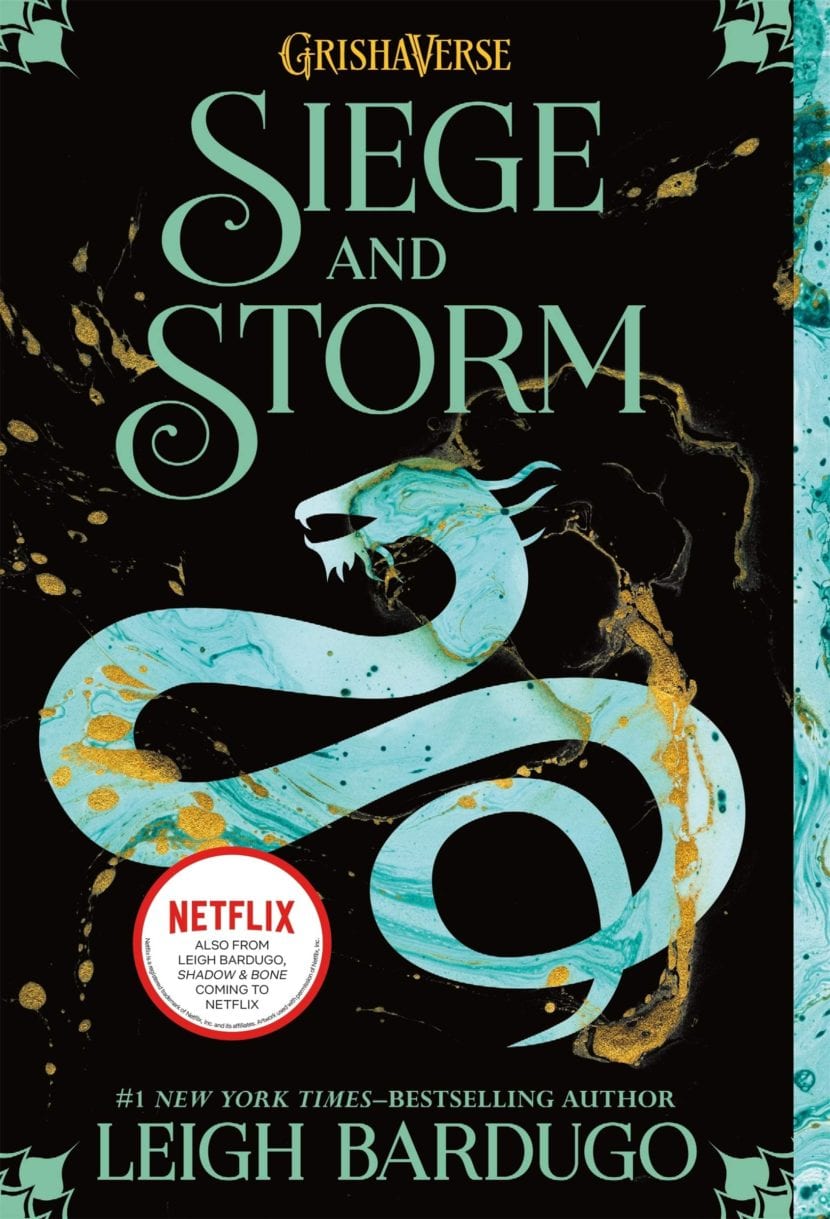 2. Siege and Storm
Following the events that took place on the Fold, Alina is trying to carve a discrete future for herself and Mal in an unfamiliar land. But she cannot outrun her past or destiny.
The Darkling has harnessed a terrifying new power and is intent on testing the very boundaries of the natural world. With the help of a notorious privateer, Alina has returned to the country she abandoned, and is determined to fight the forces gathering against Ravka. But she is slipping further into the Darkling's influence and further away from Mal.
---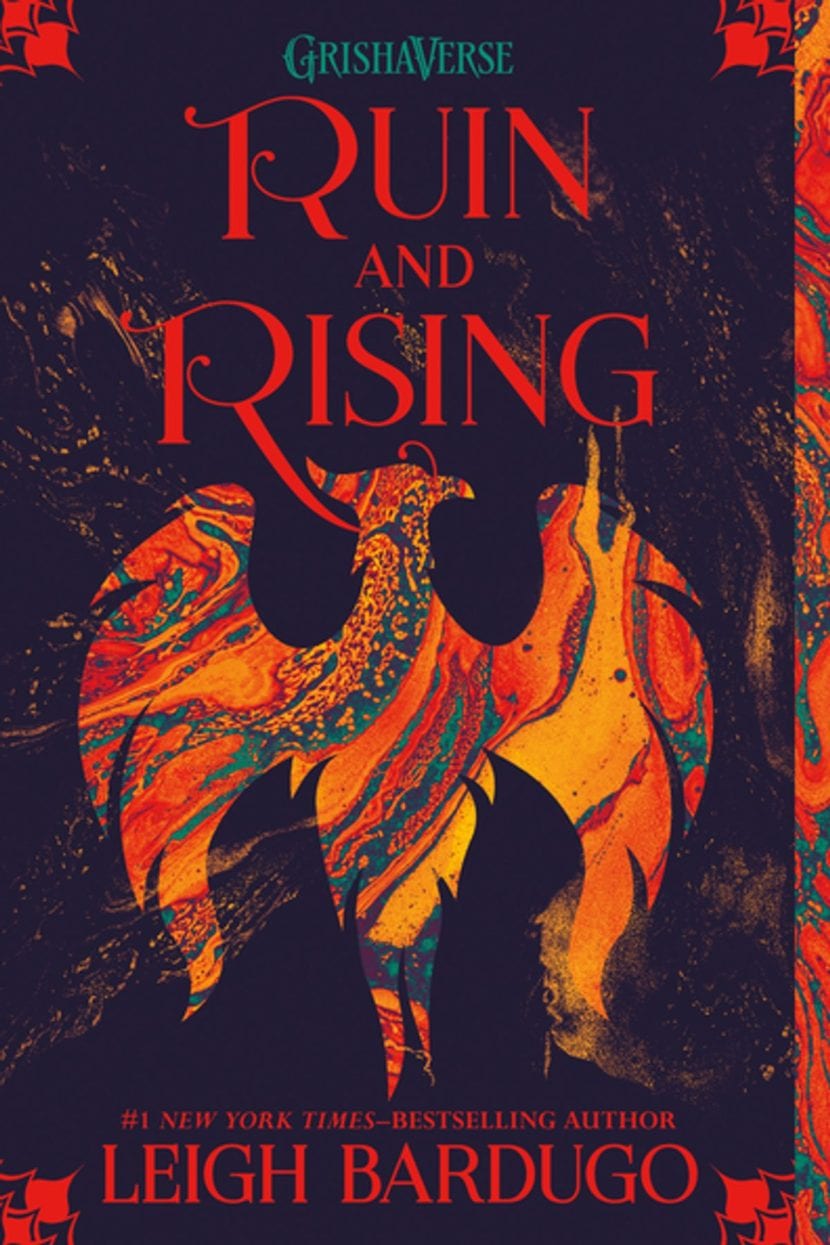 3. Ruin and Rising
The capital has fallen and the Darkling is ruling Ravka. The fate of the nation depends upon a broken Sun Summoner, a disgraced tracker, and the fractured pieces that remain of the magical army.
A weakened Alina must depend on the protection of the Apparat as she hunts for the firebird that is the only thing standing between Ravka and destruction. But as she discovers more about the Darkling's secrets, it alters her understanding of him and her power. Claiming the firebird could cost Alina everything.
---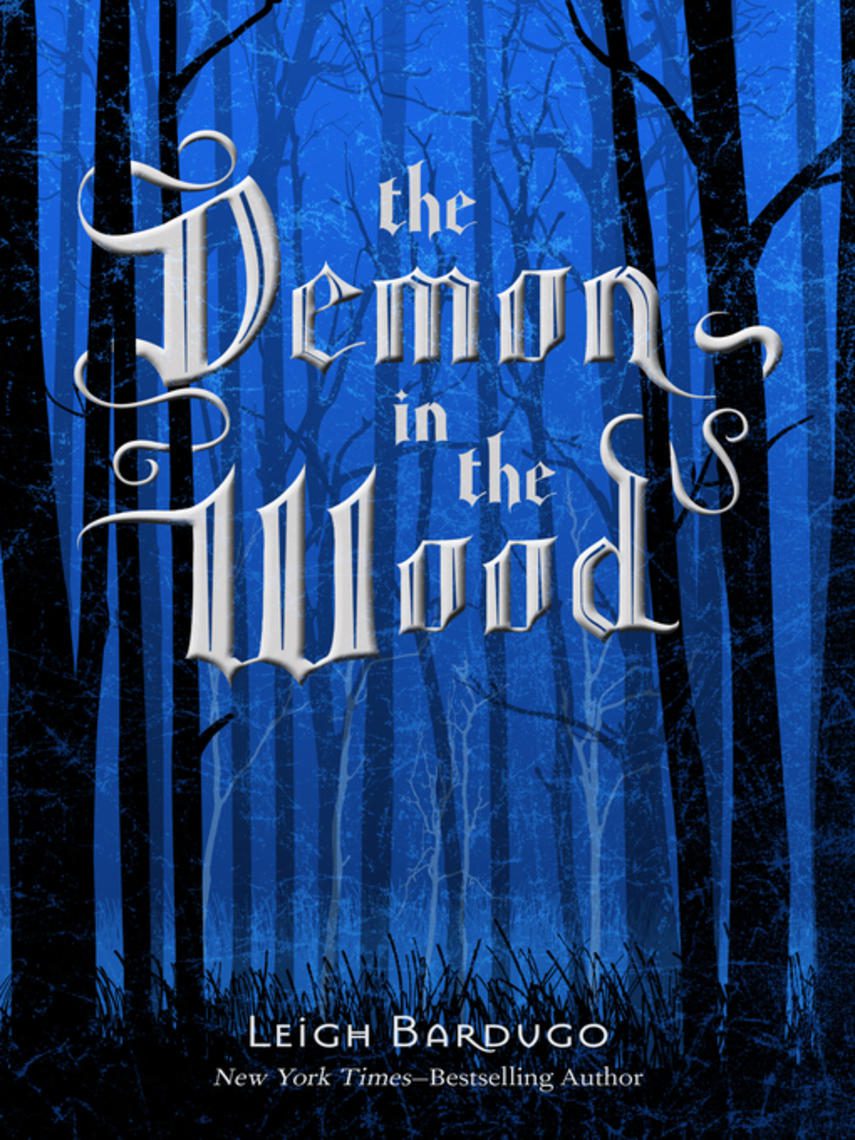 .5 The Demon in the Wood
Before he was the Darkling, he was Eryk — a lonely boy with an extraordinary power. But he is not just a Grisha, he is the deadliest and rarest of them all.
---
The Six of Crows Duology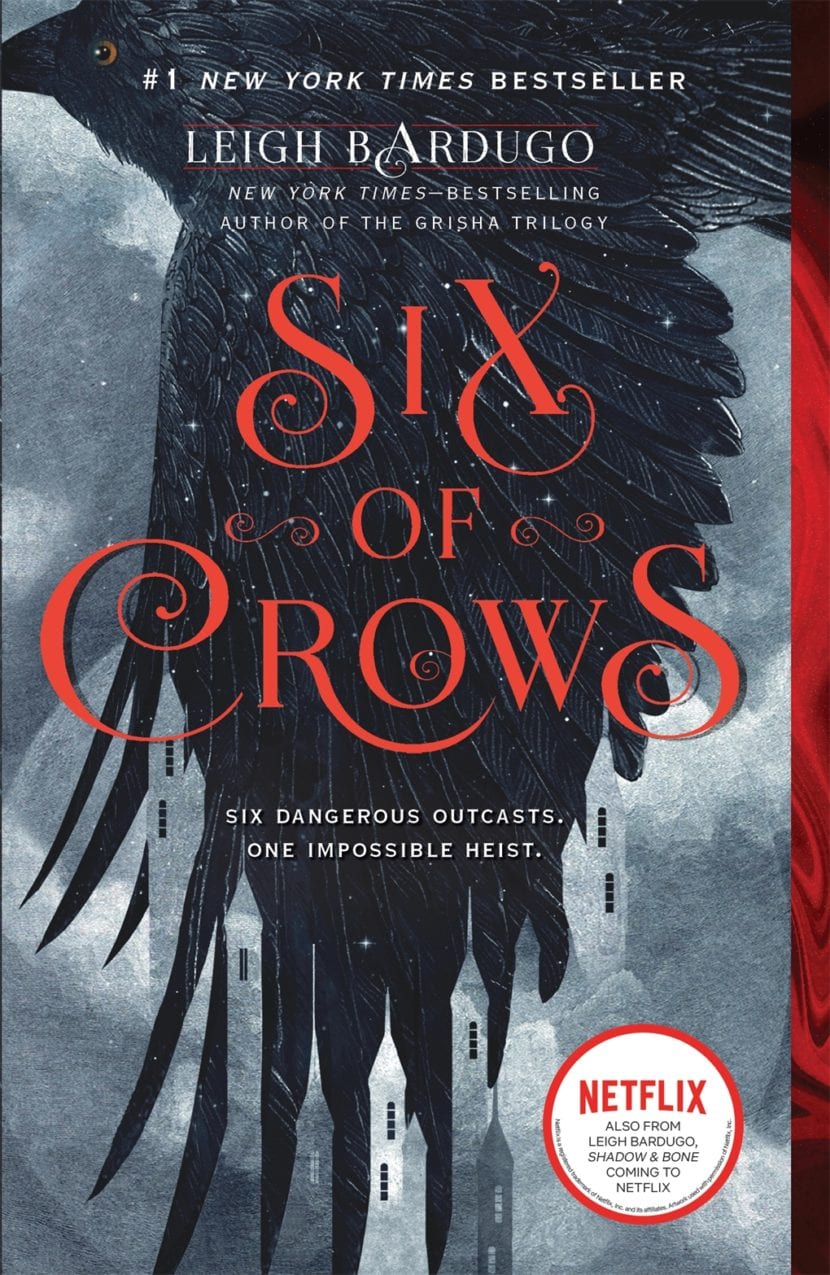 1. Six of Crows
Ketterdam is a bustling hub of international trade where anything can be bought for the right price. And Kaz Brekker, criminal prodigy, knows that better than anyone else. He has received a chance at a deadly heist that could make him rich beyond his wildest dreams, but he can't pull it off alone.
Kaz's crew is the only thing that might stand between the world and destruction. But only if they don't kill each other first.
---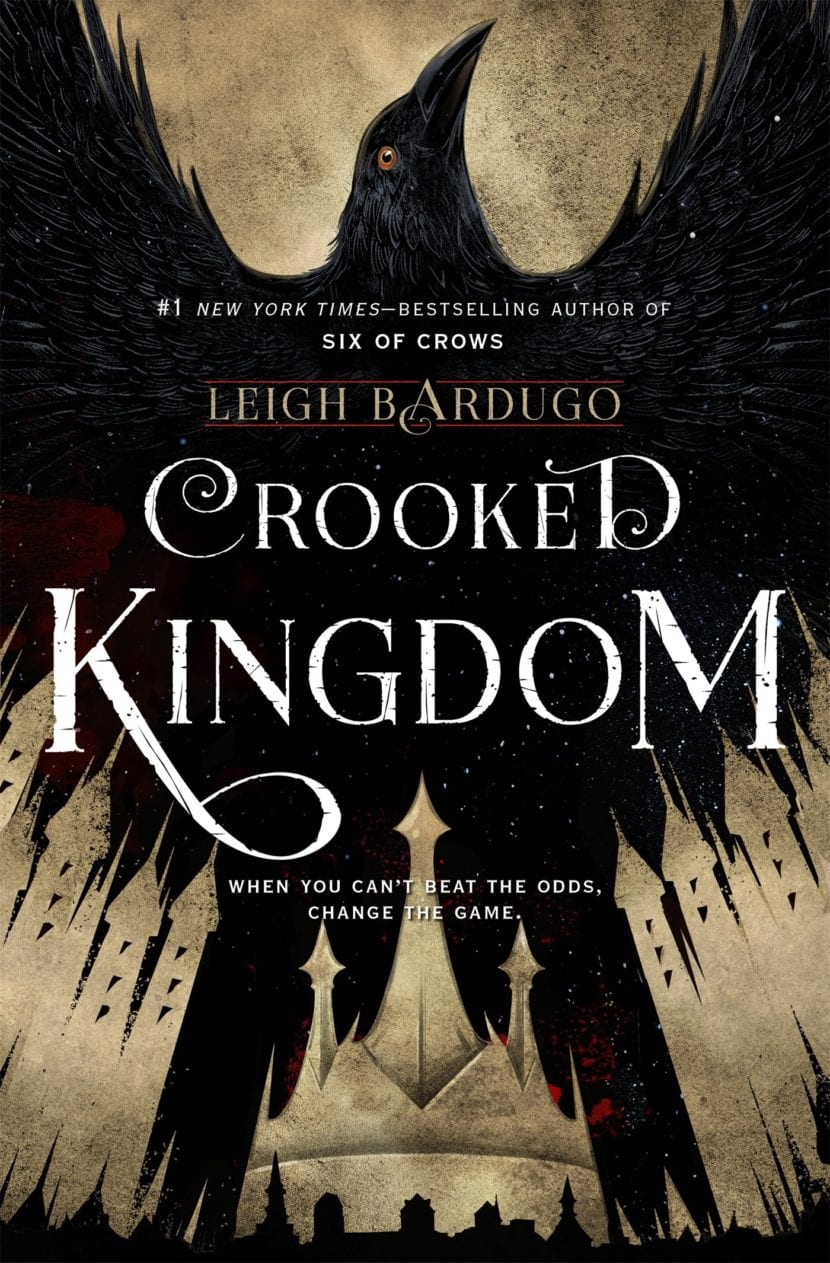 2. Crooked Kingdom
Kaz Brekker and his crew of deadly outcasts have just pulled off a heist so daring even they didn't think they'd survive. But instead of divvying up a fat reward, they're right back to fighting for their lives.
Double-crossed and badly weakened, the crew is low on resources, allies, and hope. As powerful forces from around the world descend on Ketterdam to root out the secrets of the dangerous drug known as jurda parem, old rivals and new enemies emerge to challenge Kaz's cunning and test the team's fragile loyalties.
A war will take place on the city's dark and twisting streets. It will be a battle for revenge and redemption that will decide the fate of the Grisha world.
---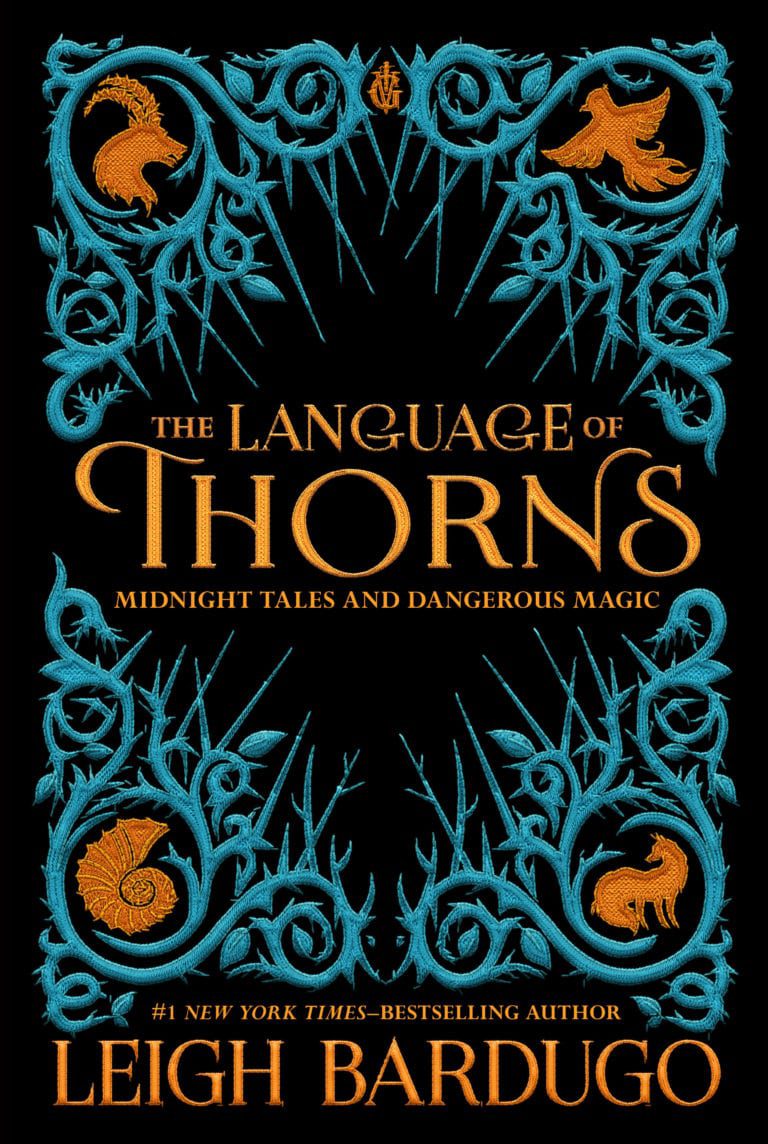 The Language of Thorns
Travel to a world of dark bargains struck by moonlight, of haunted towns and hungry woods, of talking beasts and gingerbread golems, where a young mermaid's voice can summon deadly storms and where a river might do a lovestruck boy's bidding but only for a terrible price.
This collection of six stories includes three brand-new tales, all of them lavishly illustrated with art that changes with each turn of the page, culminating in six stunning full-spread illustrations as rich in detail as the stories themselves.
---
The King of Scars Duology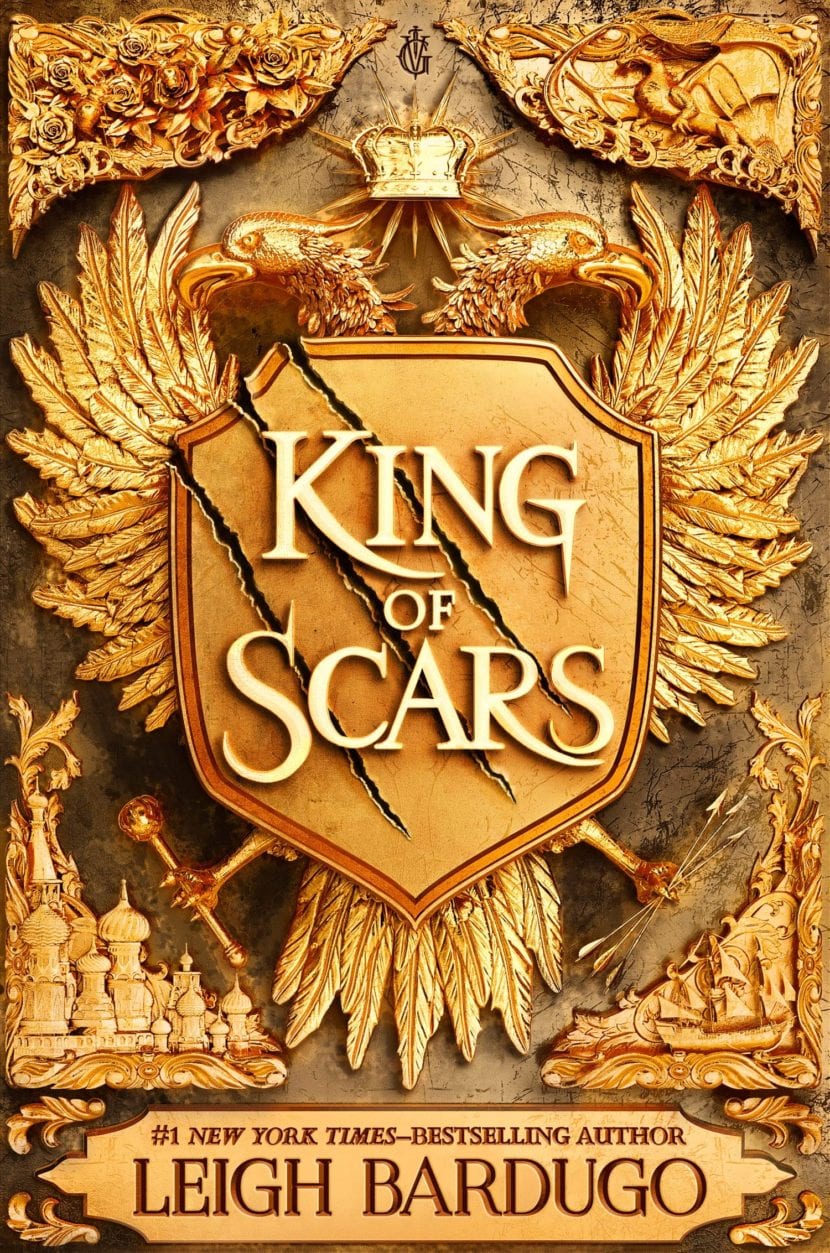 1. King of Scars
Nikolai Lantsov has always been able to pull off the impossible. No one knows the extent of what he endured in his country's civil war, and he wants to keep it that way. However, now that enemies are gathering at his weakened border, he must find a way to secure Ravka's future.
But every day the dark magic within him grows stronger and threatens to destroy everything. Nikolai will travel across Ravka seeking the deepest magic with a young monk and a legendary Grisha general to vanquish the terrible legacy within him.
But some secrets aren't meant to stay buried and some wounds aren't meant to heal.
---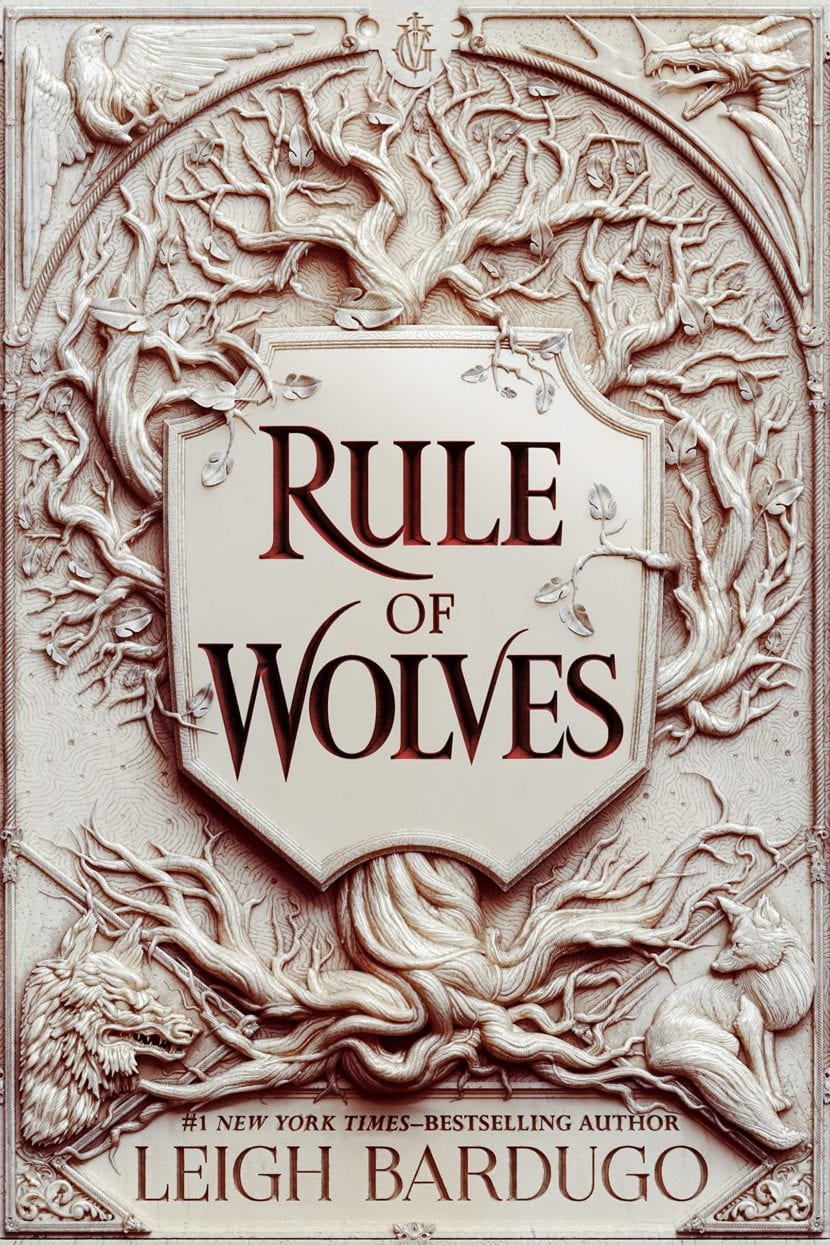 2. Rule of Wolves
Three must find a way to forge a future in the darkness, or else Ravka will fall.
Nikolai Lantsov will use everything he has, even the monster within, as the Fjerdan army prepares to invade. Zoya Nazyalensky has already lost so much to this way, but she must embrace her powers to become the weapon her country needs. Meanwhile, Nina Zenik is deep undercover in Fjerda waging war from the inside but her desire for revenge may cost her, and her country, everything.
---
Other Books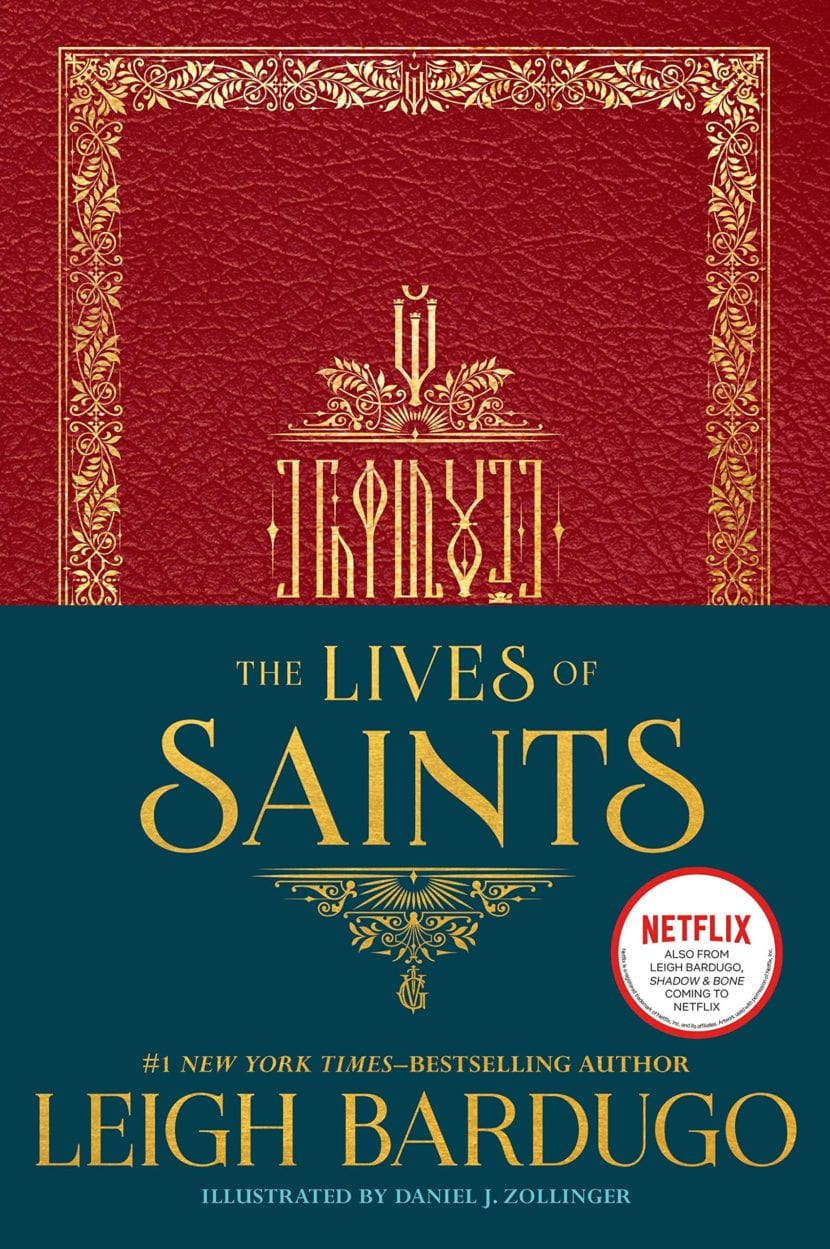 The Lives of Saints
The Lives of Saints is a illustrated replica of a novel from the Shadow and Bone trilogy. From the hands of Alina Starkov to yours, the Istorii Sankt'ya is a magical keepsake from the Grishaverse.
These tales include miracles and martyrdoms from familiar saints like Sankta Lizabeta of the Roses and Sankt Ilya in Chains, to the strange and obscure stories of Sankta Ursula, Sankta Maradi, and the Starless Saint.
This beautiful collection also includes Dan Zollinger's stunning full-color illustrations of each story.
---
Looking for more lists like the Shadow and Bone books in order?
Check out my best reading order for the Shatter Me series.