VC Andrews is synonymous with gothic horror and well-known for her exploration of taboo themes such as incest, abuse, and abandonment. These themes permeate her debut publication, which became a bestseller, and are also apparent in all the other VC Andrews books in order.
While there are more than 100 books with VC Andrews adorning the front cover, the author herself died in 1986. With new books still regularly being released, this ultimate guide will dive into her life, her legacy, and her estate.
Who is VC Andrews?
While she might be most well-known for her popular Flowers in the Attic series, there are many more books with her name on the front cover. However, most of these books were published after Andrews's death in 1986. Her legacy, though, is one of gothic and horror.
Andrews also lived a slightly tragic life herself, suffering an injury at 17 that led to her having limited mobility and movement. These themes of confinement and imprisonment appear throughout the VC Andrews books in order.
Andrews, and subsequently her estate through ghostwriter Andrew Neiderman, explores themes of abandonment, loneliness, and tragedy in her books. She frequently writes about taboo subjects and the impact traumatic events have on people.
Often her books also explore the relationship between wealthy families and the proverbial black sheep of the family. This all makes her books fascinating studies of class and character.
Collectively, more than 107 million copies of her books have been sold around the world and translated into more than 25 languages.
Who is Andrew Neiderman?
VC Andrews wrote less than ten books before her death in 1986, but with more than 100 VC Andrews books in order and publications as recent as this year, a ghost writer obviously needs to be working with the publisher and the estate. That author is Andrew Neiderman.
Neiderman was brought on to write Garden of Shadows, the prequel to her popular Flowers in the Attic book, as a one-time contract. Needless to say, Neiderman slipped into the voice and style of Andrews with undeniable success.
When speaking about her writing, Neiderman says that the central themes in her books are family and the pain that people endure from those they love. He also said that Andrews was interested in why people often hurt those they were supposed to love.
In addition to writing dozens and dozens of books as VC Andrews, Neiderman also wrote her biography: The Woman Beyond the Attic.
VC Andrews Books in Order
Dollanganger Books
Andrews's debut was Flowers in the Attic, which has sold millions of copies and is also the book she is arguably most well-known for. The publication order and the chronological order of this series is not the same, so if you want to learn how to read these VC Andrews books in order, check out our article all about this series.
Andrews only wrote the first four books in this series, with Neiderman writing the other books.
Audrina Books
Similar to her debut, My Sweet Audrina introduces a tragic cast of characters and explores a toxic form of parental love. Andrews writes about love, deceit, innocence, and betrayal in the first book in this duology. Neiderman wrote its sequel in her stead many years later following the characters later in life when past grievances come back to haunt them.
My Sweet Audrina (1982)
Whitefern (2016)
Casteel Books
Once more this series explores the relationship between siblings and a cruel parent. Andrews wrote the first three books in this series, and then Neiderman wrote the last two books following the next generation of the Casteel family.
This series begins the trend with the VC Andrews books in order of the first four books in a series follow a linear timeline, while the final book harkens back to a previous generation. However, it is best to read these books in order of publication, as the final book will reveal the generational secrets that propel the previous books and impact the characters.
Cutler Books
This is the first VC Andrews series that was written entirely by Neiderman in her style and tone. The first book introduces Dawn Longchamp.
Dawn has hopes and dreams of creating a respectable life for her and her brother Jimmy. She also begins to imagine a dream of romance with Philip Cutler, the most handsome boy at her school in Virginia. Then her world crumbles following a terrible tragedy and Dawn tries to navigate her way through the lies and sins of a new family in her pursuit of happiness.
Landry Books
Ruby Landry lives a simple but happy life in the heart of the Louisiana bayou with her Grandmère Catherine and Grandpère Jack. All of that changes when the wealthy parents of her sweetheart Paul refuse to allow their romance to go any further and her beloved Grandmère dies. Now, Ruby seeks out her elusive father in his vast New Orleans mansion which harbors lies, madness, and cruel torment.
Logan Books
Melody Logan grew up knowing only her father's love, but following his death Melody and her mother Haille travel to Cape Cod to visit her father's family, which Melody will have to call her new home. It is on the wild Atlantic coast that Melody will learn the lies that are woven throughout her family tree and attempt to forge a path to happiness.
Secrets Books
This duology spins a web of fantasies and lies that hold two generations captive. In the first book, Karen finds solace and reprieve in the attic of her home from the unwanted attention her stepfather gives her. It is there that her and her best friend concoct a plan to thwart him, but it was never supposed to be deadly…
Secrets in the Attic (1997)
Secrets in the Shadows (2008)
Orphans Books
This series follows four young orphans: Butterfly, Crystal, Brooke, and Raven. The first four books document their individual journey with abandonment and an intense desire to belong in a family. Then, the final book finds the four girls together, but tragedy still lurks in the shadows.
Wildflowers Books
The Wildflowers series follows an identical format to the Orphans books with the first four books focusing on one character's journey and then the final book bringing the characters together. In this series each of the four girls is a child of divorced parents and they meet while attending therapy. The series explores the ramifications that come with being children of divorce and the secrets each girl harbors.
These VC Andrews books should absolutely be read in order.
Hudson Books
In one heartbreaking moment, everything Rain has ever known changes. She is swept away from the only home she has ever known in Washington, D.C. to live with the wealthy Hudson family. However, while she never fit in before the move, she is still out of place here and seeks solace in the theater of her new exclusive private school.
A prequel short story, Gathering Clouds, was included with the sale of the Rain adaptation DVD.
Shooting Stars Books
This series follows the format of Orphans and Wildflowers with one book per character, and then the fifth book collecting the four protagonists together to reveal haunting secrets. Each character wants to hide themselves in their real life, but when they step onto the stage, they find a different type of escape.
In Falling Stars, the girls meet at the Senetsky School of the Performing Arts in New York City. There they become instant friends and begin to explore the dark corners and hidden rooms. The school and the Senetsky family are hiding a devastating story.
De Beers Books
Willow De Beers leaves her home in North Carolina to seek out her wealthy birth family in Palm Beach. She adopts a new name and pretends to be conducting a survey to schmooze her way into exclusive circles. Willow then unexpectedly begins a passionate love affair, but the lifestyle of the rich and the famous threatens to push her to the brink of insanity.
Broken Wings Books
Robin, Teal, and Phoebe each hail from very different worlds, but each of them has a wild streak that leads them into trouble. The first book follows them down this path of trouble, while the sequel follows them on the path of repercussions and redemption.
Broken Wings (2003)
Midnight Flight (2003)
Gemini Books
The first two books in this trilogy follow Celeste, while the third follows the next generation. The series begins with Celeste and her mother after Celeste's twin brother dies in a horrible accident. But their mother is desperate to keep his memory alive and forces Celeste to cut her hair short and wear his clothes.
Then a handsome boy moves in next door and Celeste is willing to risk everything.
Celeste (2004)
Black Cat (2004)
Child of Darkness (2005)
Shadows Books
The first book in this duology explores April Taylor and her feelings of growing up in her sister Brenda's shadow. Then the second book finds April pushed out of the nest and her survival will hinge on her ability to embrace and accept herself.
April Shadows (2005)
Girl in the Shadows (2006)
Early Spring Books
When Jordan March's body began to change, her place within her family changed too. Jordan lived with her parents and brother in Grandmother Emma's mansion, and her grandmother seems intent on making Jordan pay for the family's past mistakes. Then the sequel continues to follow Jordan after a tragedy strikes.
Broken Flower (2006)
Scattered Leaves (2007)
Delia Books
Delia Yebarra's life changes forever after her parents die, and she moves from her rural Mexican hometown to live with her wealthy aunt Isabella in Palm Springs, California. While it should be a dream come true, it feels like a nightmare. Her aunt is atrocious, her language tutor is exploitative, and soon Delia finds herself forced back to a Mexico she doesn't recognize.
Delia's Crossing (2008)
Delia's Heart (2008)
Delia's Gift (2009)
Heavenstone Books
This duology takes place in bluegrass Kentucky and follows the Heavenstone sisters. Semantha is the younger and prettier sister, who feels helpless under her controlling sister Cassie's watchful eye. Then Cassie begins wearing their mother's clothes and vying for their father's attention, and Semantha must put an end to their rivalry.
The Heavenstone Secrets (2008)
Secret Whispers (2010)
Kindred Books
This series brings the VC Andrews books into the paranormal genre with a vampiric twist. Lorelei's father adopted her and her sisters as infants with one purpose in mind: To entice young men into the world of shadows. The vampire is stern but loving and warned his daughters never to fall in love. But Lorelei defies him when she meets a charming classmate.
Daughter of Darkness (2010)
Daughter of Light (2012)
Storms Books
Sasha Porter and her mother lived on the streets and peddled trinkets just to get by, as Sasha longed for a normal life. The dream became a reality when a horrible accident left her mother dead and Sasha injured.
She was adopted by a complete stranger who never recovered from the loss of her own daughter. But the wealthy world of Mrs. Jordan March soon becomes a living hell for Sasha because of Mrs. March's other daughter.
Family Storms (2011)
Cloudburst (2011)
The Forbidden Books
When Emmie Wilcox was six years old, her older sister Roxy was kicked out of home for her rebellious behavior, and while Emmie behaves like the perfect daughter, she can't stop thinking about her sister.
That obsession leads Emmie to track Roxy down and spy on her. Part of Emmie longs to be like Roxy and she craves excitement. Then Emmie learns that Roxy's influence runs far deeper than she ever dreamed.
Forbidden Sister (2013)
The Forbidden Heart (2013) (Short Story)
Roxy's Story (2013)
The Mirror Sisters Books
The Fitzgerald twins are alike in every single way, except one. Their mother insists that everything about them be identical, right down to the number of letters in their names: Haylee Blossom Fitzgerald and Kaylee Blossom Fitzgerald.
After being homeschooled, attending a real high school gives them the opportunity to find the differences between them. Then Haylee starts dating and their difference might result in a fate worse than death.
The Mirror Sisters (2016)
Broken Glass (2017)
Shattered Memories (2017)
The Girls of Spindrift Books
This series contains four short novellas, or four long short stories depending on your preference for the story form. The series acts as a sequel to Bittersweet Dreams, which is otherwise a standalone. It features highly intelligent girls who are struggling to find their place in high school where it seems no one understands them.
House of Secrets Books
Fern and her mother lived at Wyndemere House as servants for as long as she could remember. Fern even became close friends with the son of the manor, Ryder. Then Dr. Davenport remarried and his new wife subjects Fern and her mother to cruel punishments.
Fern remains close to Ryder, however, and he even invites her to attend prom with his friends. Mrs. Davenport can't stop them, but there's nothing she won't try.
House of Secrets (2018)
Echoes in the Walls (2018)
Whispering Hearts (2020)
The Umbrella Books
One of the newest series in our list of the VC Andrews books in order is a dark modern fairy tale. Saffron Faith Anders is abandoned on a train platform in an unfamiliar village. She continues to hope that her father will return, but as it grows dark outside it seems more and more unlikely.
Then an old woman with an umbrella approaches her and offers her a place to stay. Saffron doesn't trust the stranger, but with her options being slim she reluctantly agrees. What was supposed to only be a few minutes or hours of respite quickly turns into a trap and Saffron finds herself abused and held captive.
The Umbrella Lady (2021)
Out of the Rain (2021)
Eden Books
Paula Eden is a former schoolteacher, so when she adopts Faith and Trevor and sees their natural intelligence, she decides to homeschool them. But as they grow up, Faith and Trevor begin to yearn for more independence.
When Faith becomes interested in a young man from out of town, Paula will do anything to keep her small family intact. Thankfully, Trevor will do anything to please his mother, even potentially hurt his sister.
Eden's Children (2022)
Little Paula (2023)
Sutherland Series
Finally, the last series in the VC Andrews books in order is Sutherland. Not much is known about this series as of the time of this writing.
Losing Spring (Expected: October 17, 2023)
Chasing Endless Summer (Expected: February 13, 2024)
Standalone Books
The first title on this list of standalone VC Andrews books in order is one that she wrote while alive and was published posthumously. Meanwhile, the other titles on this list of books were ghostwritten by Andrew Neiderman. However, they all contain the themes of convoluted families and dark secrets that Andrews has become known for.
A Summary of VC Andrews Books in Order
Now that you know all the VC Andrews books in order, including the ones written by Andrew Neiderman, let's take a closer look at the standalone titles. It is important to note that most of these books were written by Neiderman in the style of Andrews, with the exception of the first book on this list. Gods of Green Mountain was published posthumously.
---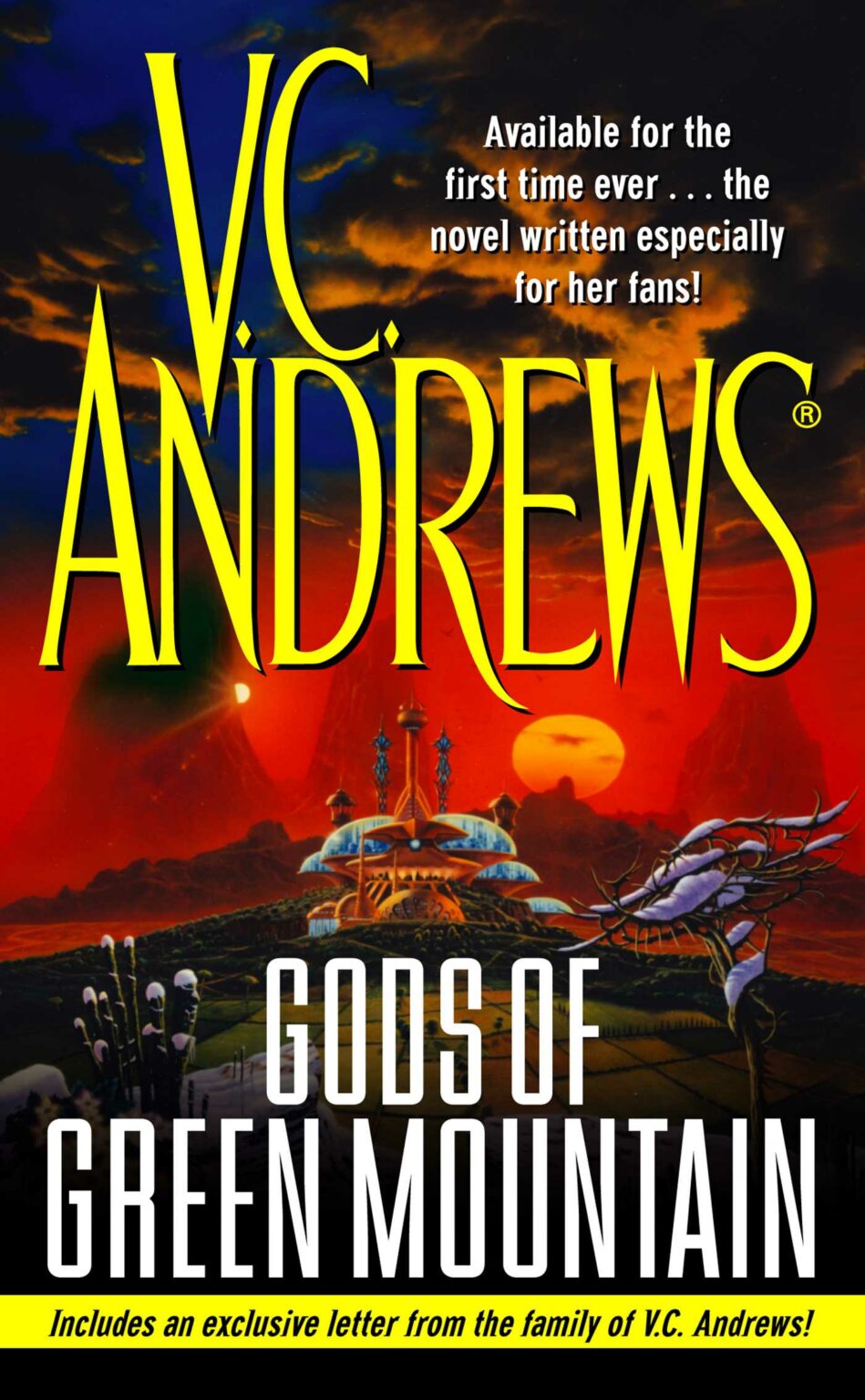 1. Gods of Green Mountain
Gods of Green Mountain is a young adult sci-fi horror novel about a planet with two suns. On this planet the mortals have bright red hair, saffron-colored skin, and violet eyes and must live underground to escape the violent weather.
The Gods of this world have no mercy, but everything changes when one fearless man seeks a star-shaped opalescent flower. The flower brings peace and protection to the land along with never-ending food.
But years later a city is wiped out and a civil war breaks out. An entourage is sent out to the Green Mountain to seek answers from the Gods, including the handsome barbarian Dray-Gon and the Crown Princess Sharita. Their hatred slowly thaws to passion, but the answers they receive from the Green Mountain will change everything.
---
2. Into the Darkness
Amber Taylor is shy and introspective, but others often misinterpret her shyness as superiority. So, Amber is facing a long, lonely summer working in her family's jewelry store when the Matthews family moves into the long empty house next door.
Brayden Matthews quickly infatuates Amber with his handsome looks and quirky personality. He seems to know all her innermost feelings before even she does.
They have an electrifying connection, but then Brayden disappears just as quickly as he appeared in her life. And finding out the truth about Brayden will push Amber to the brink of madness.
---
3. Capturing Angels
Grace adores her five-year-old daughter Mary, and so does everyone else who meets the little girl. But then tragedy strikes when Mary goes missing while shopping with her mother.
Grace waits by the phone with her husband for a ransom demand, but it never comes. For months Grace waits to hear that Mary is safe, and as her family and friends give up hope, her marriage begins to crumble.
The only detective who shares Grace's determination to find Mary is Sam Abraham, but could he have altruistic motives? Clues begin to suggest that this was more than just a random kidnapping.
---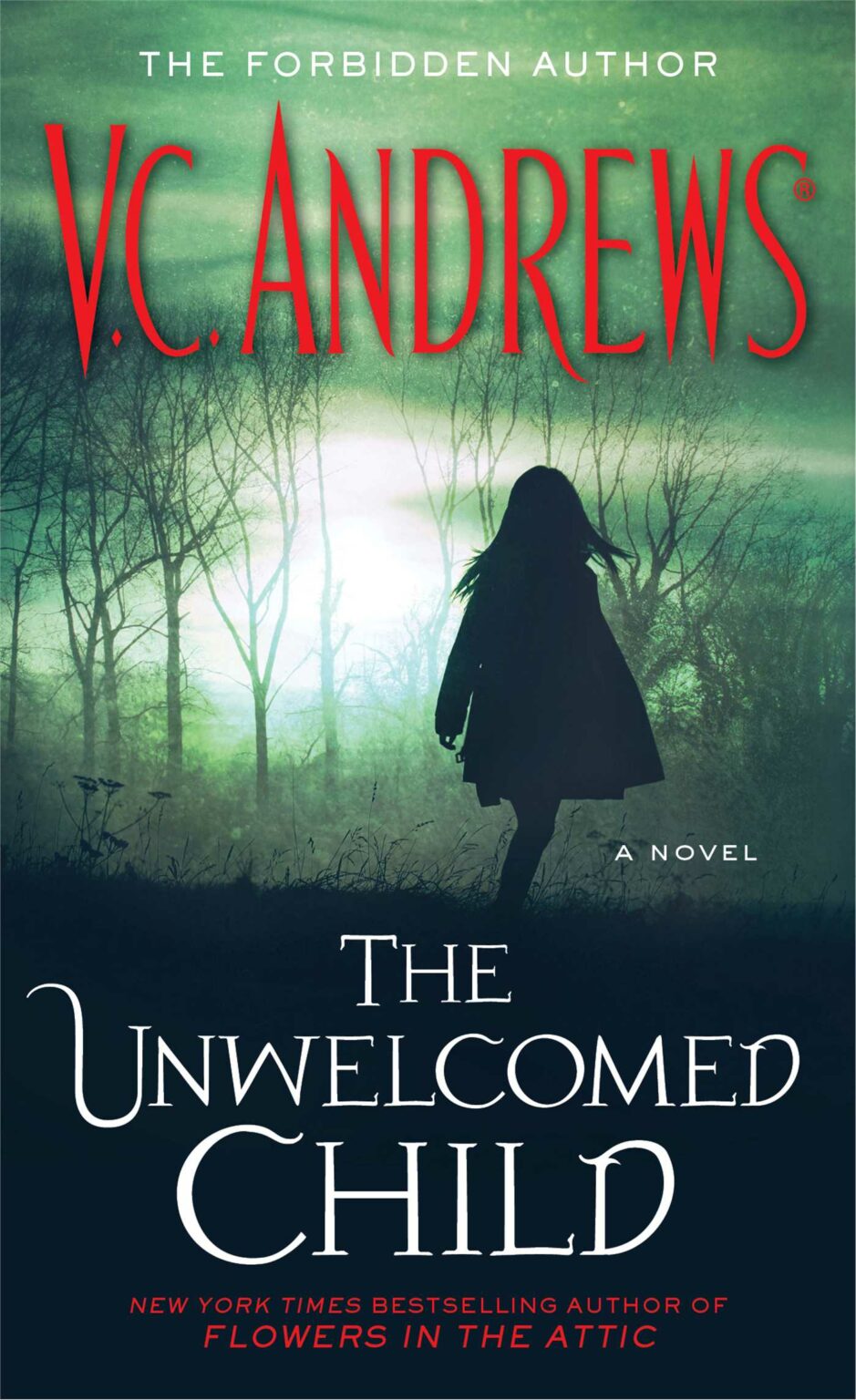 4. The Unwelcomed Child
Elle Edwards was raised by her Grandmother Myra and Grandfather Prescott and grew up believing that she didn't have a soul. It was all because of the sinful lifestyle her mother led and her grandparents are trying to ensure Elle's evil will not taint them. Her days are strictly controlled with homeschooling, religious studies, and vigorous housekeeping.
She knows nothing of the outside world, but then Elle makes a secret connection to vacationers at the nearby lake. The forbidden relationship with the handsome boy and his twin sister will shatter Elle's world to pieces. Will finding out the truth about her past send Elle's future plummeting to hell?
---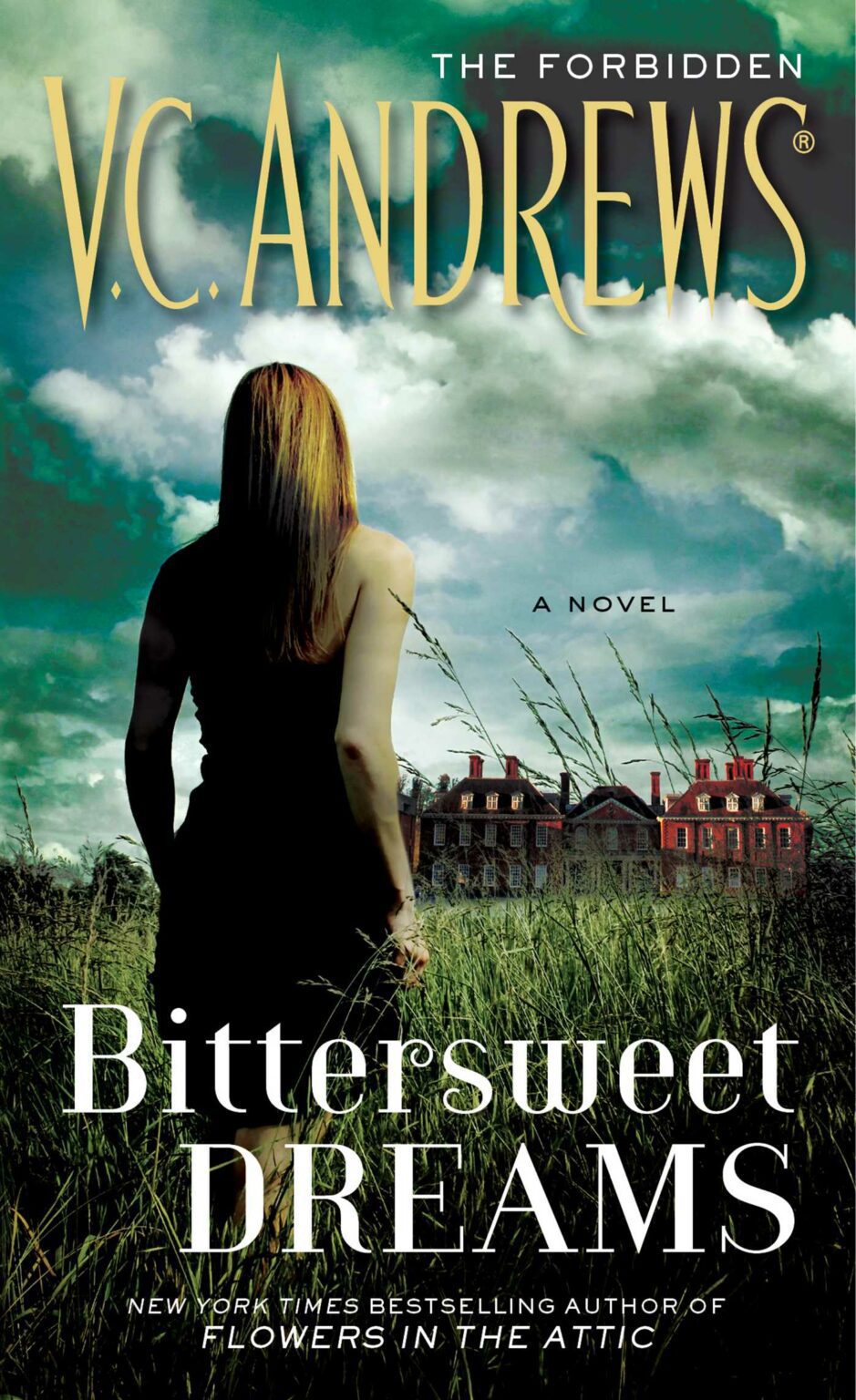 5. Bittersweet Dreams
Mayfair Cummings is brilliant, but her brilliance makes her stand out both at her private school and within her broken family. Then she catches the eye of a popular senior and her handsome English teacher. Quickly Mayfair finds herself struggling to navigate new relationships and a brewing scandal.
---
6. The Silhouette Girl
Pru Dunning has a successful boyfriend, a great nursing career, and is leading a truly comfortable life. That is, until the bizarre voicemails start. A woman called Scarletta is leaving strange and worrisome messages.
The woman knows details that no stranger could possibly know, so Pru begins to carefully investigate. Then she becomes a suspect in a murder investigation and it feels like Scarletta is calling out from the shadows to end Pru's perfect life.
---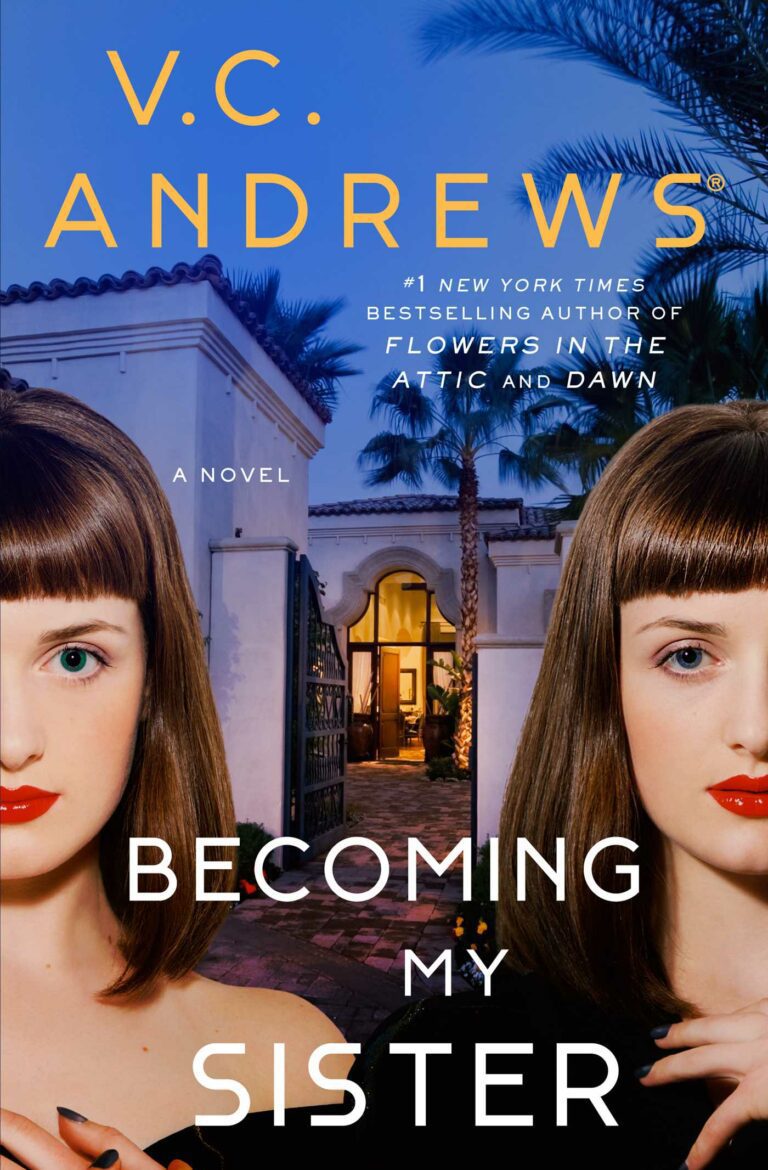 7. Becoming My Sister
Gish looks up to her older sister, just like everyone else in Palm Springs. Gloria is smart, beautiful, and kind. Even their own parents look down upon Gish and threaten to send her to a boarding school once Gloria leaves for college.
But Gloria loves Gish and wants a better life for her overlooked sister. She teaches Gish how to talk to boys, embrace her femininity, and carve out a life of her own. Then, just as things begin to improve for Gish, Gloria meets a handsome boy and disappears without a trace.
The police search turns up nothing and the family crumbles without their central pillar. Alongside grief for the loss of her sister's love, Gish also feels a terrible freedom that comes with the absence of her presence. There is the sense that she could become anything she desires.
---
Final thoughts on VC Andrews books in order
VC Andrews has become synonymous with gothic horror, even though the summaries for her standalone books in order reveals a sci-fi story that was published posthumously. However, even with that exception, almost every VC Andrews book explores themes that are often seen as taboo.
Her debut publication contains themes of incest, abuse, and abandonment, and those themes reappear throughout her bibliography. These themes, as well as themes of loneliness and the exploration of human expression, are pillars that ghost writer Andrew Neiderman has included in the books he has written in VC Andrew's stead after her death.
More Gothic Horror Resources