Gillian Flynn is a name within the literary world that immediately brings a particular trope to mind. Female rage and violence is a guarantee in the Gillian Flynn books. The author was a harbinger for countless other authors to unapologetically make their female characters three-dimensional instead of cookie cutter.
In her books Flynn leans into exploring the darker aspects of female psychology. The result is millions of copies in print, successful adaptations for the screen, and a wave of publications within this genre.
About Gillian Flynn
Gillian Flynn grew up with one foot in film and the other in reading. That's because her father taught film and theater, while her mother taught reading. Despite loving both worlds, Flynn says writing came very naturally to her as a child and that's what she gravitated toward.
However, with that upbringing in mind, it should come as no surprise that Flynn has ventured into the world of film and TV in recent years. She has had a hand in each adaptation of her books. She was also the showrunner for the American adaptation of the British television show Utopia.
A common thread that runs through her books is female rage, violence, and the psychological nuance in her, arguably unlikeable, female narrators. She allows her female characters to be cruel, manipulative, or callous. In many ways these characters fulfil the role of villain that is so often male and never garners further argument.
Flynn had to push through many rejections before her debut, Sharp Objects, reached publication. Then it was actually after she had been laid off from her journalism job that Flynn began on what would become history.
Gone Girl has inarguably affected the genre and was a harbinger to many other similar books. It has sold 20 million copies alone.
Gillian Flynn Books in Order
With only three books, one novella, and a brief comic in print, it won't take you very long to whiz through all the Gillian Flynn books at your disposal. Each book follows new characters in a new setting. So, it doesn't matter which book first introduced you to Flynn's writing.
However, if you are only just beginning to explore Flynn's books and have a particular interest in the themes Flynn commonly uses throughout her writing, then reading her books in order of publication may be the preferable reading order for you. This will also allow for a slow build with her debut and sophomore novels before culminating with her most popular book: Gone Girl.
What is Gillian Flynn working on next?
Talks about Gillian Flynn's elusive next novel have been swirling since at least 2015. But details have always been vague.
It was in 2015 that she first disclosed that she was working on her next novel. She also spoke about the difficulty in following up a novel that was such a massive success like Gone Girl.
Flynn said that if her follow-up publication is too similar to Gone Girl it will be criticized, but it will also be criticized if it is too different. That catch-22 may be why so many years later there have been no official announcements surrounding her next book.
This is despite saying she had written the first chapter back in 2015. Her idea was for a grand tale of murder that spanned time and lives. She also said it would take place in the American Midwest.
In the meantime, her back catalogue of books have not stopped flying off bookstore shelves. All while Flynn has kept herself busy within the world of film and TV.
A Summary of the Gillian Flynn Books
Below you will find the summaries for each of Gillian Flynn's full-length novels. If you've read our descriptions of female rage and unlikeable characters and are curious about the extent of these attributes, these summaries will help reveal a little bit more about her characters.
---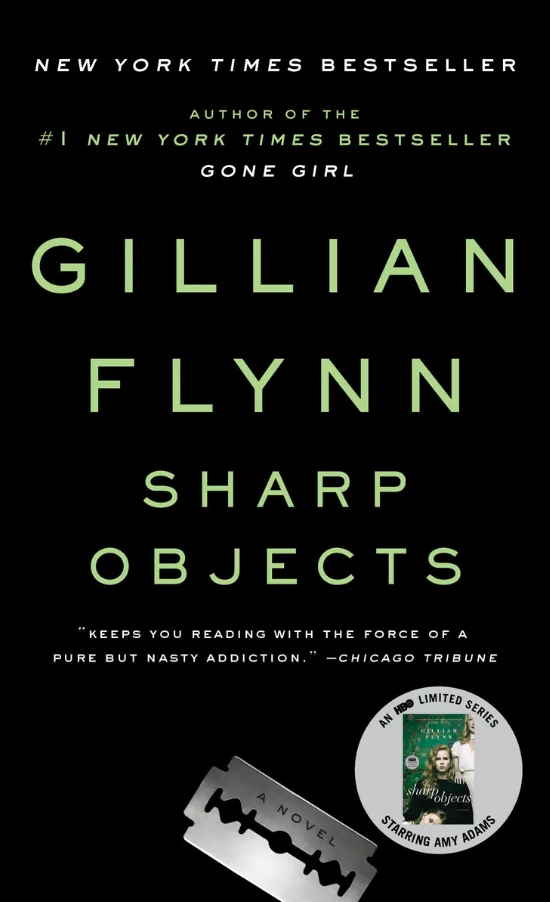 1. Sharp Objects
Before the publication of her debut, Flynn had been told that the main character was unlikeable and hard to root for. Thankfully, Flynn eventually found the right editor to work alongside and Sharp Objects, with its messy, complicated main character, was published.
Camille Preaker is a reporter that's just gotten out of a stay in a psychiatric hospital when she receives a troubling assignment. She is being sent to her hometown to cover the murder of one preteen girl and the disappearance of another.
However, returning to Wind Gap brings Camille back to her childhood home under the hawk-like gaze of her mother and in the company of her younger half-sister she barely knows. Camille finds herself identifying with the young victims and finding the missing piece of the story will require her to navigate the demons in her own past.
---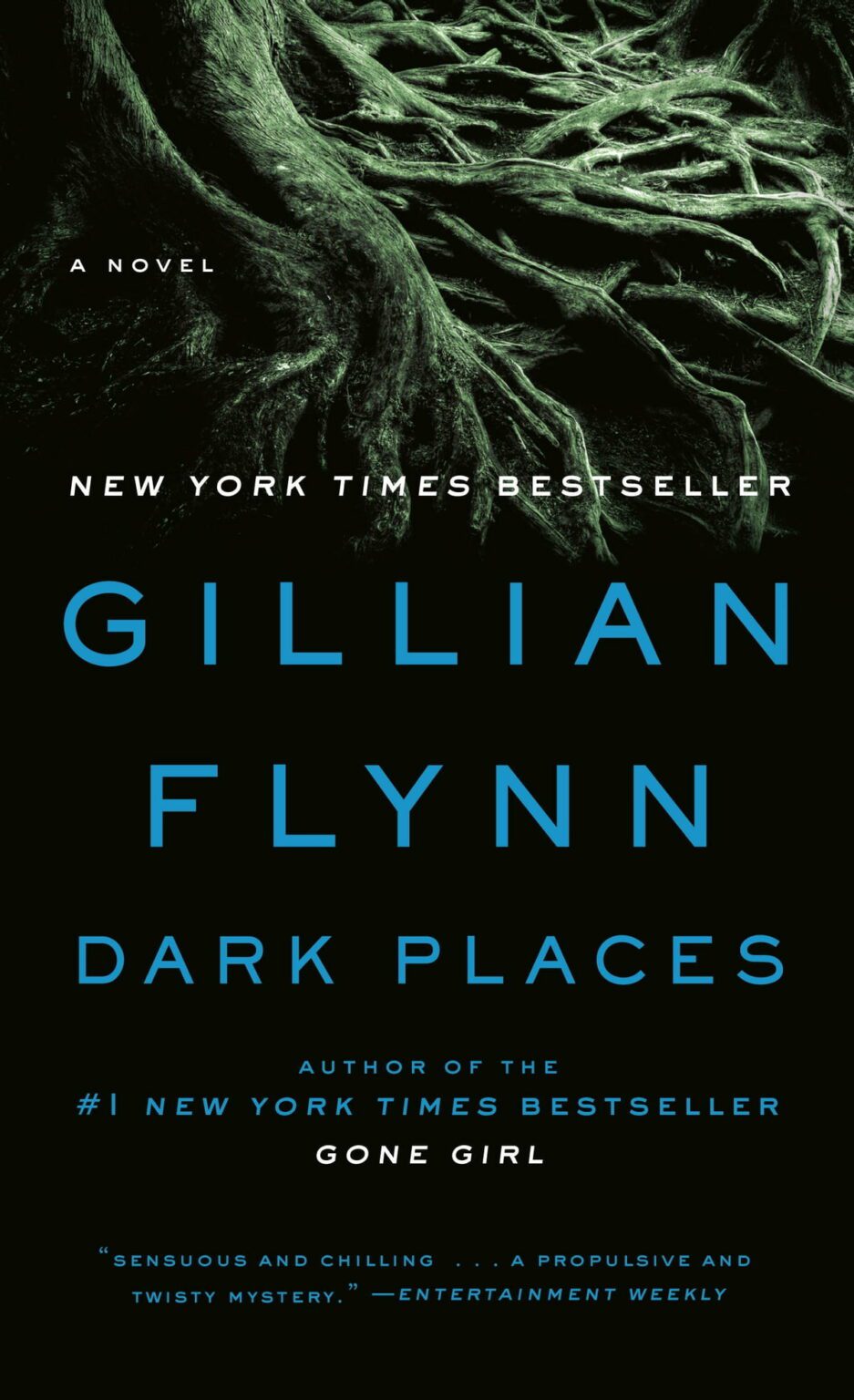 2. Dark Places
Gillian Flynn's sophomore book also features a dark looming past with a stranglehold on the present. Dark Places begins by letting the reader know that when Libby Day was seven, she testified that her fifteen-year-old brother murdered their family.
Flash forward to the present day and Libby has been drifting ever since. Then a group reaches out to her who believe her brother Ben is innocent. So, Libby starts to question what she thinks she knows and remembers of that day.
It turns out that everyone in the Day family was hiding something. More than two decades later, the truth will be more elusive than ever.
---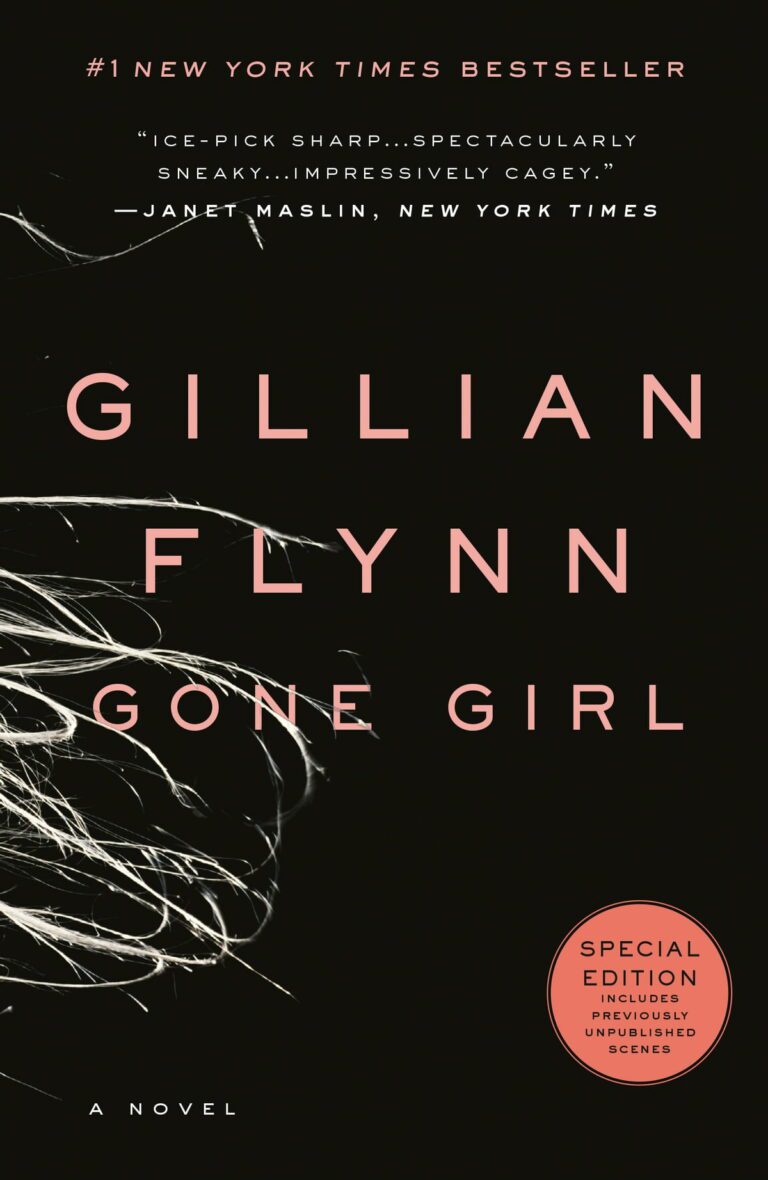 3. Gone Girl
Finally, this is the book which propelled Gillian Flynn to fame and is seen by many as her best work. It continues to depict female rage and violence in a way that was revolutionary. Gone Girl was the spark for many more books exploring this theme.
On the morning of Amy and Nick Dunne's fifth wedding anniversary, Amy goes missing. The police immediately suspect Nick and a trail of clues cast a guilty shadow. Her diary and friends reveal that she was scared of him and his computer reveals a suspicious search history.
Nick adamantly defends his innocence. But what is the truth? What really happened to Amy?
---
Final thoughts
Gillian Flynn came onto the literary scene with a vengeance. Her books were the inspiration for a wave of unlikeable female characters within the mystery thriller genre that question the preconceived notions and stereotypes of women.
The sales of the Gillian Flynn books with millions of copies in print show there is undeniably a market and a hunger for these type of books. If you've yet to read them, make sure you pick up a copy today so you can experience Flynn's legendary plot twists for yourself.
More Mystery Thriller Resources