Lucy Foley has become quite well-known within the mystery thriller genre, so you may not know that her writing career began in the historical fiction genre. Subsequently, the Lucy Foley books can quite easily be divided into either historical fiction or mystery thriller to mark the trajectory of her career.
Her first three books fall into the historical fiction genre, while her most recent three are thrillers. It was with her genre shift that Foley reached new heights of success. However, each Foley book evokes the rich setting she chooses whether that be Istanbul, Italy, or the British Isles.
About Lucy Foley
Before she became an author, Foley was an editor in the publishing industry for seven years. While she admits this experience and understanding of the underbelly of the industry very likely bleeds into how she approaches writing, it's not first and foremost in her mind.
When she is writing, Foley always tries to focus on the book that she would want to pick up as a reader, or one that would have excited her by coming across her desk as an editor. Foley also pulls a lot of inspiration from her surroundings. For her, it is a necessity to visit the places she writes about.
The plot for The Paris Apartment came to her while she was renting an apartment in the city. She was working on a different project, but with the constant scrapping from above her, the inspiration took hold.
As well, before it was set on a remote Irish island, Foley had toyed with the idea of setting The Guest List in Greece. While she admits the trip to the Mediterranean would have been lovely, the setting didn't quite fit. But when she began thinking about Ireland as the backdrop, it made much more sense.
Foley is very open about her writing process in other aspects too. She admits that she doesn't have the ending set in stone when she begins to write.
When writing The Guest List Foley actually had someone else pegged as the murderer. Then, about a third of the way through, the arrows began pointing in someone else's direction that made a lot more sense. She says when she had that moment of epiphany it gave her goosebumps.
Lucy Foley Books in Order
It's important to note that all of Lucy Foley's books, at least so far, are standalones. So, you can absolutely read them in any order of your choosing. You could also pick and choose which ones interest you the most.
However, the Lucy Foley books in order of publication do neatly divide into the two genres. This marks the trajectory and two halves of her writing career so far. If you intend to read everything Foley has written and have an interest in both genres, then reading her books in order of publication will follow her path as an author.
Historical Fiction
The Book of Lost and Found (2015)
The Invitation (2016)
Last Letter From Istanbul (2018)
Mystery Thriller
The Hunting Party (2018)
The Guest List (2020)
The Paris Apartment (2022)
Other Lucy Foley Book
In addition to her full-length novels, Foley also has a short Miss Marple story. Her story opens the below anthology which features 11 other authors including Leigh Bardugo and Val McDermid.
Foley has been very vocal about how much she adores Agatha Christie. She considers it a great compliment when readers compare their writing. So, she spent a considerable amount of time planning and researching her story before sitting down to write.
Marple: Twelve New Mysteries (2022)
What is Lucy Foley working on next?
Lucy Foley knows how eager crime thriller fans are for the next book. She has been consistent with having a new book out every two years since her genre shift. She even says she likes working with that tight turnaround.
While there are no details known about her next book just yet, it is known that she had a deadline in September 2022 to submit her manuscript. Then, in February 2023, Foley teased to her social media that a book baby was on the way at the same time as her second child was imminent too.
In October 2022 it was also announced that HarperFiction, Foley's publisher, had acquired the rights to two more mystery thriller books. This was after the tremendous success of more than 3.5 million copies sold around the world of her first three thrillers.
It's a little bit harder to track down recent news regarding the adaptations of her mystery books. Each one has had its rights acquired with the intention of adaption, but which stage the projects are at is unclear.
The rights for The Hunting Party were acquired back in 2018 and little else has been announced since. At that time See Saw Films purchased the TV rights for The Hunting Party before the book was even released.
In 2020, Foley confirmed that The Hunting Party and The Guest List's rights were both acquired and both in active production. She also said in that same interview that a lead actress was attached to The Hunting Party and that project was the priority over The Guest List.
Then, in 2022 following its publication, the rights to The Paris Apartment were acquired by Sony's 3000 Pictures and Blueprint Pictures with the intent to adapt the book into a film.
A Summary of Lucy Foley Books in Order
Below are the summaries to the Lucy Foley books in order of publication. This will first introduce you to her historical fiction books before transitioning into her mystery thrillers.
---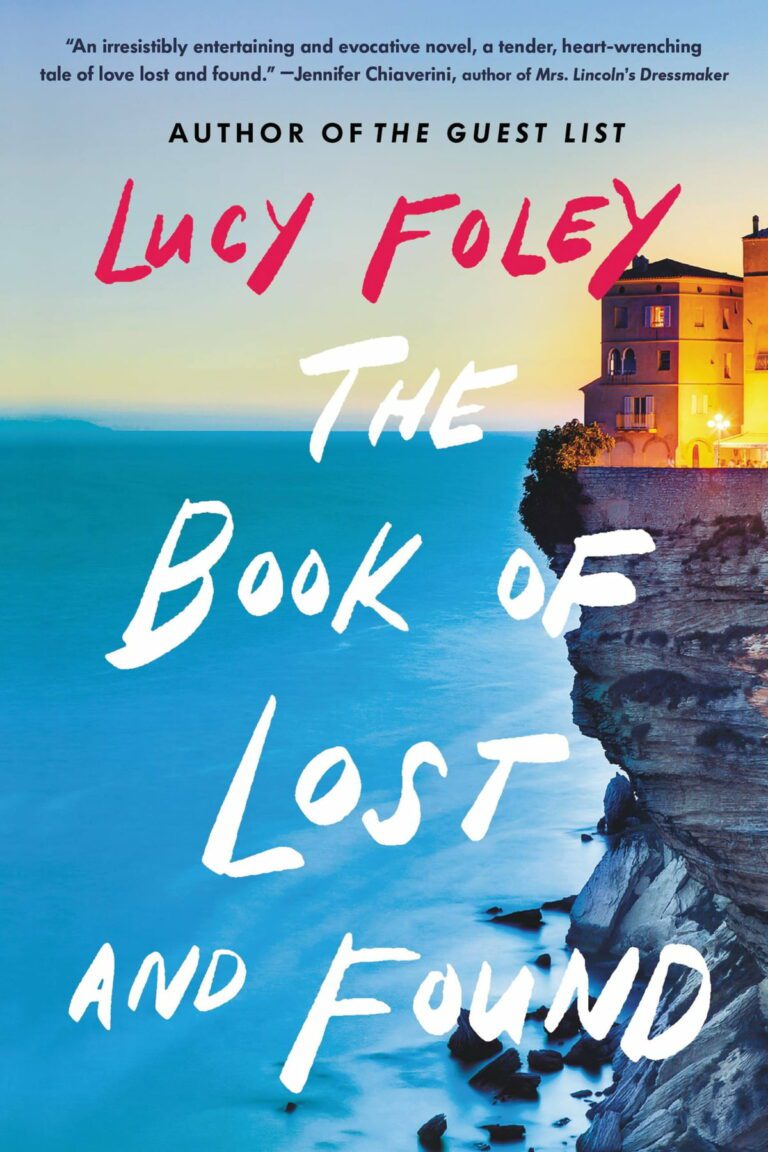 1. The Book of Lost and Found
Lucy Foley's debut follows a young photographer who is still deep in grief following the death of her mother. Kate seeks comfort from her only close companion, her adoptive grandmother Evie, whose health isn't the best.
But then Evie reveals a secret that peels the curtain back on a family history thought lost forever. It passes through the decades from the Roaring 20s to the tense 30s and then to the turmoil of war.
The Book of Lost and Found moves across London, New York, Paris, Venice, and Corsica. It is a story about love across borders and generations, and of what might have been.
---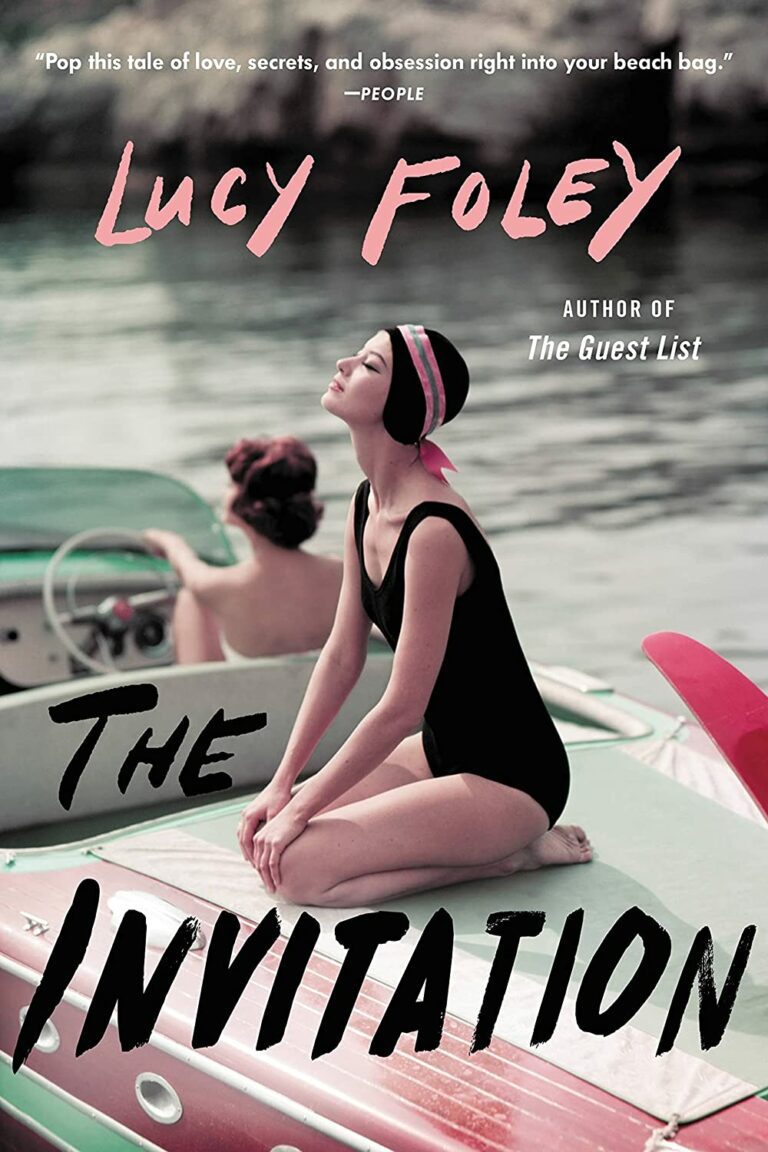 2. The Invitation
Foley's next novel begins in Rome of 1953 following two outcasts, Hal and Stella, who meet by chance and become entangled in each other's orbit.
Hal, upon meeting Stella, thinks she is the love of his life, but she disappears as quickly as she appeared. Then Hal's ordinary routine as a journalist is upended when he is assigned to cover the Cannes Film Festival. He must also be the reporter on board the yacht that is skimming its way across the Riviera to the festival.
Then a familiar beauty boards the yacht as a passenger, but all is not what it appears. Although Stella is bound to an elite and dangerous man, Hal's obsession with her only grows as they near the French shore and towards a tragic fate.
---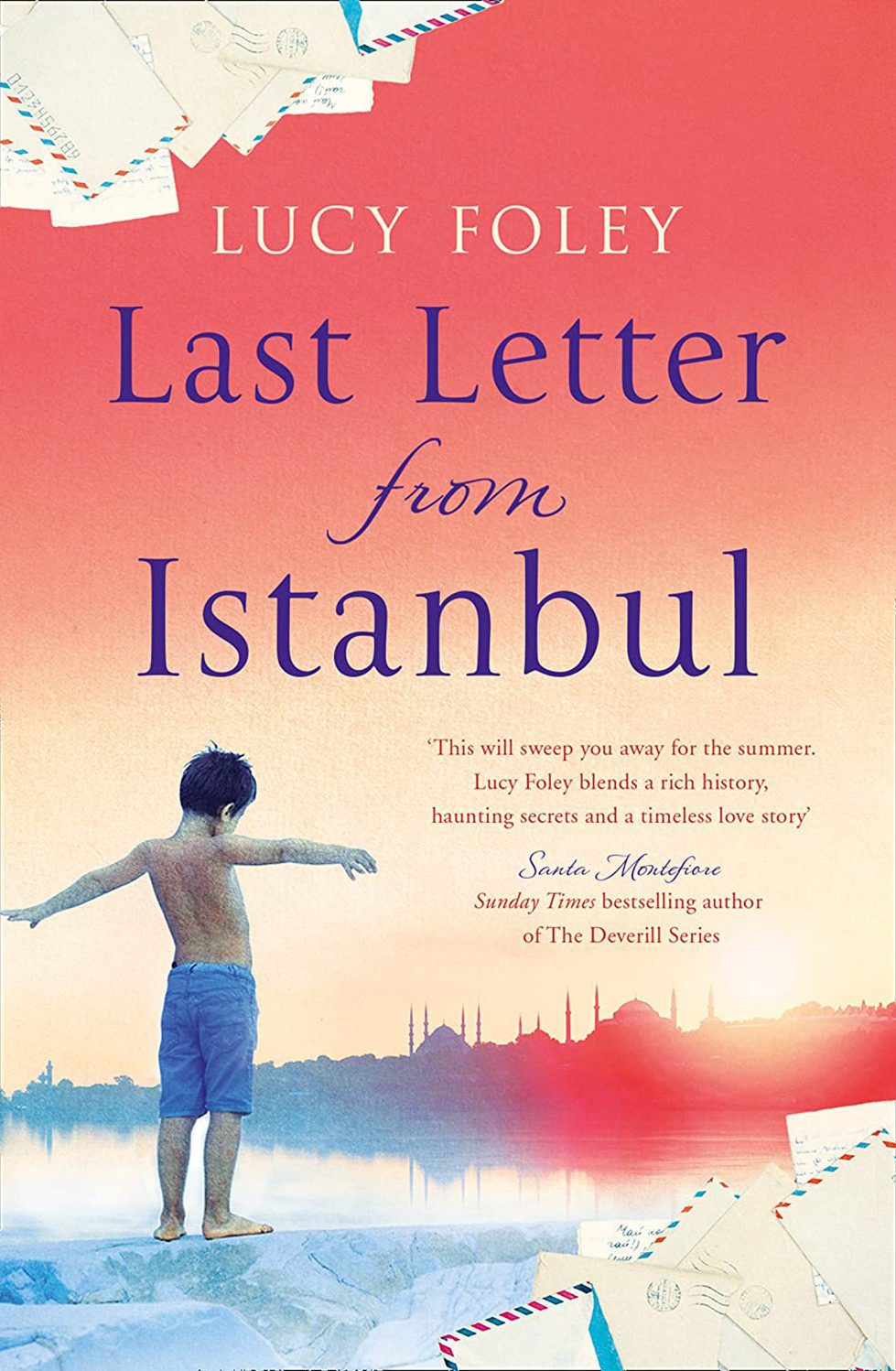 3. Last Letter From Istanbul
In Constantinople of 1921, the shadow of the First World War still hangs heavy. Nur is reminded each day. Across the waters of the Bosphorus she can see her childhood home, which is now in the possession of the British as an army hospital.
Nur now relies on embroidery to forge a living and as she walks the streets it teems with Allied soldiers. She also cares for a young orphan boy, and when he becomes sick Nur must return to her former home and ask the enemy for help.
Then, as lines between enemy and friend become fainter, a new danger emerges.
---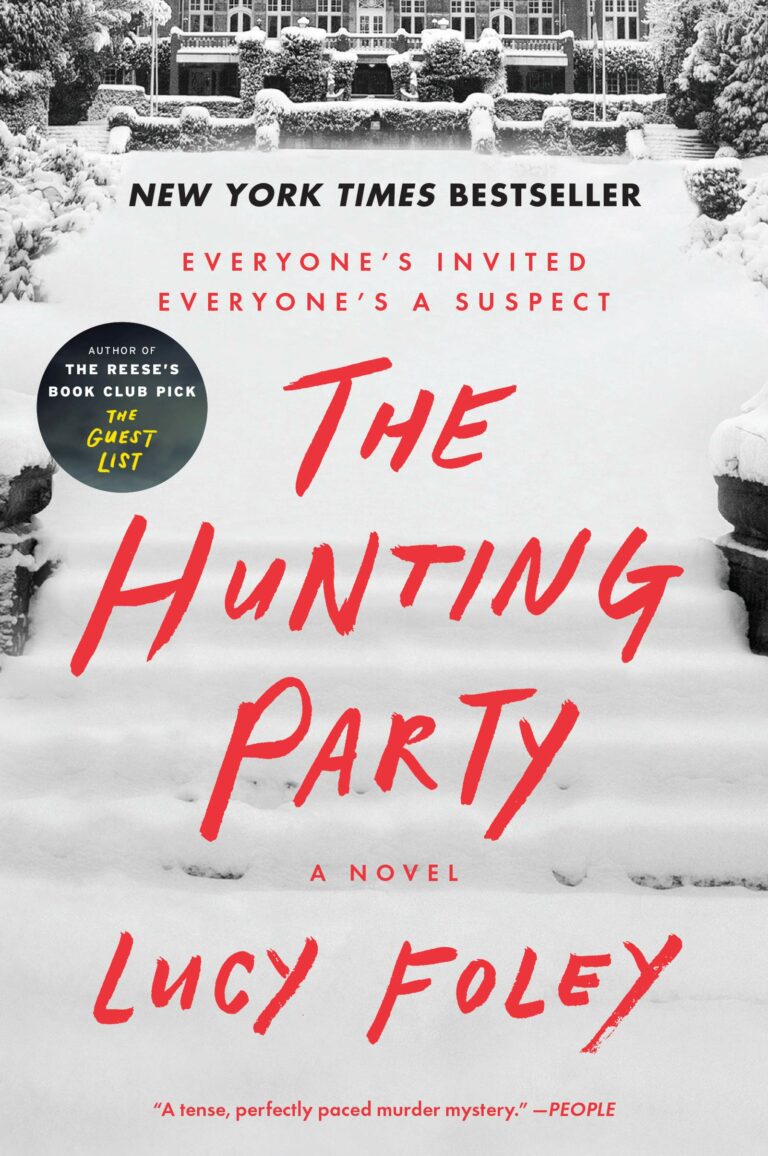 4. The Hunting Party
This is where Foley's writing shifted from historical fiction to contemporary mystery thriller. The Hunting Party follows a group of friends. Ever since their days at Oxford together ten years ago, they've been ringing in the New Year as a group, and this year they decided to rent an estate in the Scottish Highlands.
The isolation of the area promises to be the perfect tranquil getaway, but there is a foreboding edge to the land. As they celebrate New Year's Eve, the thread holding them together snaps as the weight of secret resentments grows too heavy. And on New Year's Day, one of them is dead, and another one of them did it.
---
5. The Guest List
Foley's sophomore thriller once more features an isolated setting with a limited number of suspects and an intimacy to the crime. A wedding is taking place on an island off the coast of Ireland that promises to be perfect.
But as the champagne begins to flow, resentment and jealousy float to the surface and tensions rise. The groomsmen are playing a drinking game from their youth, the bridesmaid ruins her dress, and the bride's oldest male friend gives an uncomfortably caring toast.
Then someone turns up dead and it becomes clear that someone didn't wish the couple well. But who? And why?
---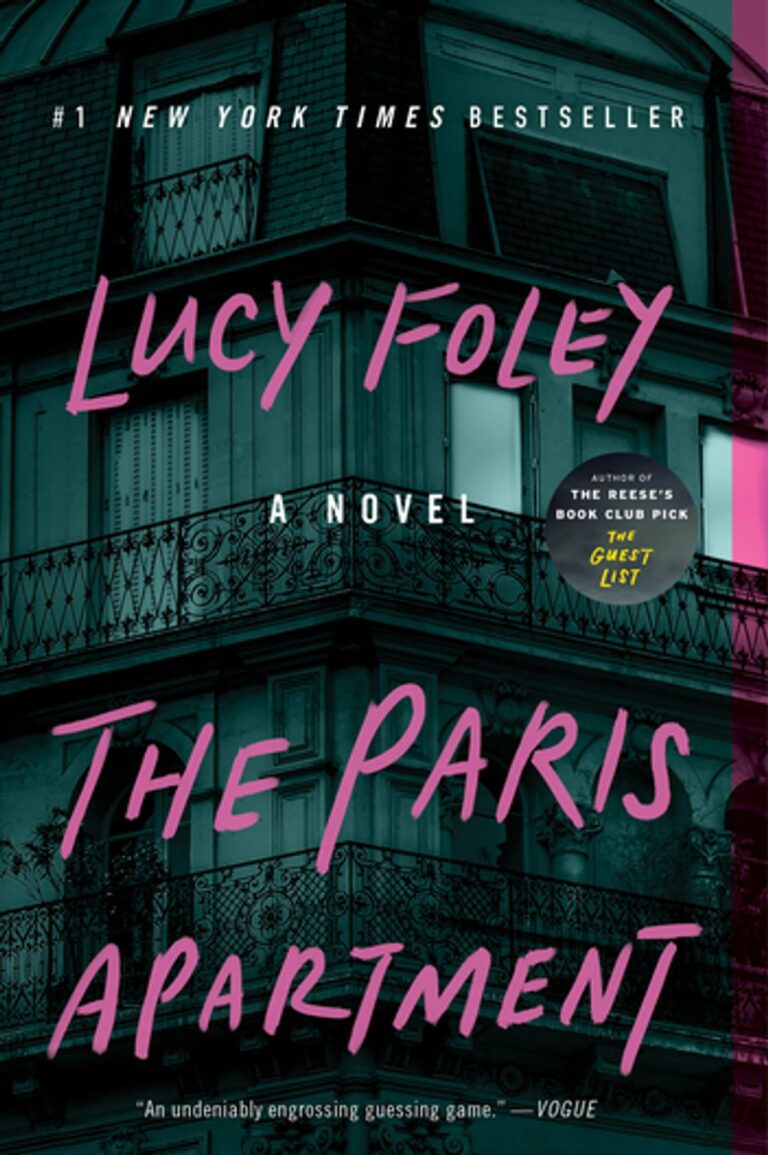 6. The Paris Apartment
Once more Foley evokes the classic crime tropes of a limited pool of suspects, but instead of being acquaintances, the suspects and players in The Paris Apartment are intimate strangers. Each inhabits an apartment within an old, beautiful Parisian building, revolving around one another each day, but remaining distant neighbors.
Jess has just left her job in London and needs a place to heal and find her feet, so she reaches out to her half-brother Ben. He agrees to let her crash with him in Paris, even if he wasn't overly enthusiastic about the idea.
But when Jess arrives to the building, Ben is not there. Jess must now piece together what happened to him through the neighbors, and suspects, around her. All she knows for certain, however, is that each one of them is hiding something.
---
Final thoughts
If you are a fan of classic crime mysteries like those of Agatha Christie or sweeping historical fiction in the vein of Kristin Hannah, then there will be a Lucy Foley book for you to enjoy. It seems she has found her niche in pursing classic mystery thrillers. But if you've already read the three Lucy Foley books in that genre it is definitely worth checking out her historical fiction to experience her writing in a different light.
More Mystery Thriller Resources