The Miss Julia books in order are cozy, low stakes mysteries that unfold around the titular character. This series by Ann B. Ross is complete with 23 full-length novels and one short story, which makes it a great series to pick up and enjoy.
Julia Springer is an elderly widow whose axis shifts when her late husband's mistress and his illegitimate child show up on her front step.
But Julia opens her heart and home to Hazel Marie and Lloyd, creating a new and unconventional family. They become central figures to the overall plot of the books as Miss Julia pursues tracking down missing jewelry, kidnappings, a second marriage, and more.
About Ann B. Ross
The Miss Julia series was not Ann B. Ross's debut, but it did become her most popular and what she is most well-known for. Her first three books have since gone out of print, but each book in the Miss Julia series is still in circulation.
For 22 years Ross worked at a steady pace to put out a new book each year. But in 2021 she bid adieu to the character with the final book in the series: Miss Julia Happily Ever After.
On her website Ross says that she does not read books within the same genre as her own writing in order to avoid any unintentional influence. However, some of her favourite contemporary authors include John Sandford, Robert Crais, and Michael Connelly.
She says she loves police and detective novels. So, if you've already read all the Miss Julia books in order, then you may want to pick up a book by one of Ross's favorite authors.
Miss Julia Books in Order
As is the case with many mystery books, each Miss Julia novel tackles a new mystery to solve. The author, Ann B. Ross, says that she tried to make each book a standalone. However, while the plots and storylines largely function as standalones, the character development and progression cannot be so easily separated.
If you intend to read the entire series, then the recommendation would be read the Miss Julia books in order. This will properly introduce you to the characters and the setting of Abbotsville, South Carolina.
As well, the publication order is the same as the chronological order. So, you will follow the characters as their relationships evolve and also avoid any potential spoilers.
Other Miss Julia Stories
In addition to the full-length Miss Julia books in order, there is also a short story for fans to enjoy. Miss Julia's Gift was released at the end of January in 2013, and culminates with a Valentine's Day themed conclusion.
Chronologically, it takes place between Miss Julia Stirs Up Trouble and Miss Julia's Marvelous Makeover. You should not read this short story until you finish Miss Julia Stirs Up Trouble at least. Otherwise there will be spoilers for the motivations, fears, and relationships of the beloved characters.
Ross has also written a full-length novel from the perspective of Etta Mae Wiggins. While this book is a standalone in terms of plot, it will make the most sense to read this book after Miss Julia's Marvelous Makeover.
Miss Julia's Gift (2013)
A Summary of Miss Julia Books in Order
Below you will find summaries for the first ten Miss Julia books in order. If you have never read this series before, there will be minor spoilers as the books progress for character development and relationships. However, these summaries will help you understand the scale of mystery in this series, and why so many people find reading the Miss Julia books in order comforting.
---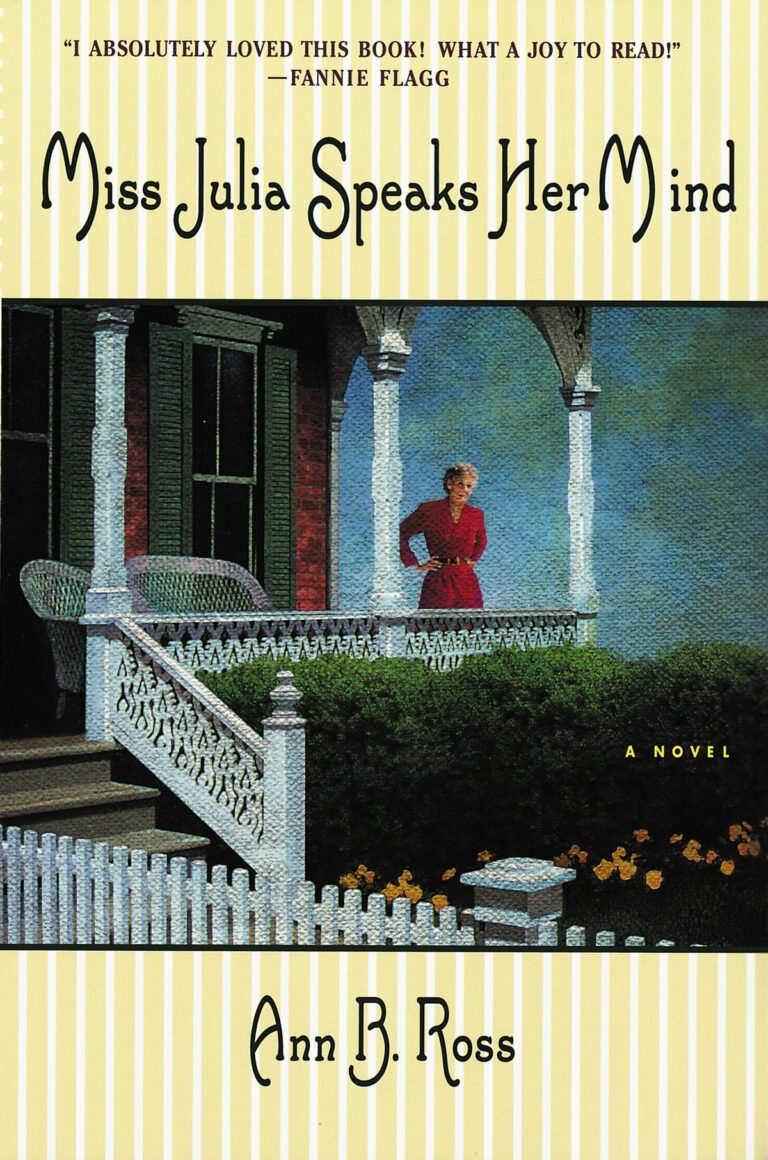 1. Miss Julia Speaks Her Mind
This book begins the series that features the sharp-tongued, but soft-hearted in spite of herself, Julia Springer of Abbotsville, North Carolina. Julia learns her late husband had been keeping a few secrets from her when his mistress and illegitimate son show up at her door.
Hazel Marie Puckett has been raising the nine-year-old Little Lloyd, but they have no money to their names. Consequently, Julia finds herself in the middle of scandal after being a stalwart pillar of propriety in their community. Despite the gossip that runs amok, Miss Julia takes Hazel Marie and Lloyd into her home and heart.
---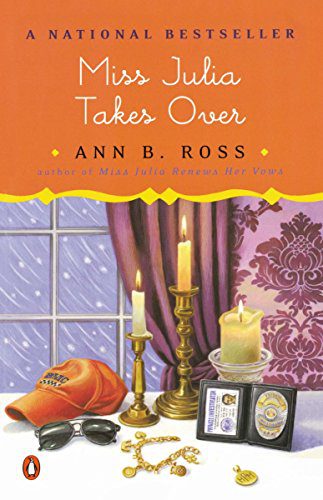 2. Miss Julia Takes Over
Hazel Marie, Little Lloyd, and Lillian have well and truly become part of Julia's unconventional family. So, when Hazel Marie doesn't return from a dinner date, Julia is beside herself with worry. There is no help from the sheriff's department, so Julia hires a private investigator, J. D. Pickens, to help her with her search.
The result is a whirlwind race across the state on the trail of Hazel Marie's captors. Before the family reunion there will be a display of fisticuffs, a chase around a NASCAR speedway, and a ride in a race car transporter.
---
3. Miss Julia Throws a Wedding
In this book, the Family Life Center that Pastor Ledbetter has been wanting to build across the street from Julia's house is nearing completion. Julia is so upset about facing that wall of bricks that she seriously considers moving. But when a certain couple tell her that they intend to marry at the courthouse, she insists that they have a decent wedding in her home.
Hazel Marie and Lillian join with her to plan and throw a wedding within a week's time. This is in spite of the fact that something strange is going on in the town and, even worse, at the Family Life Center.
---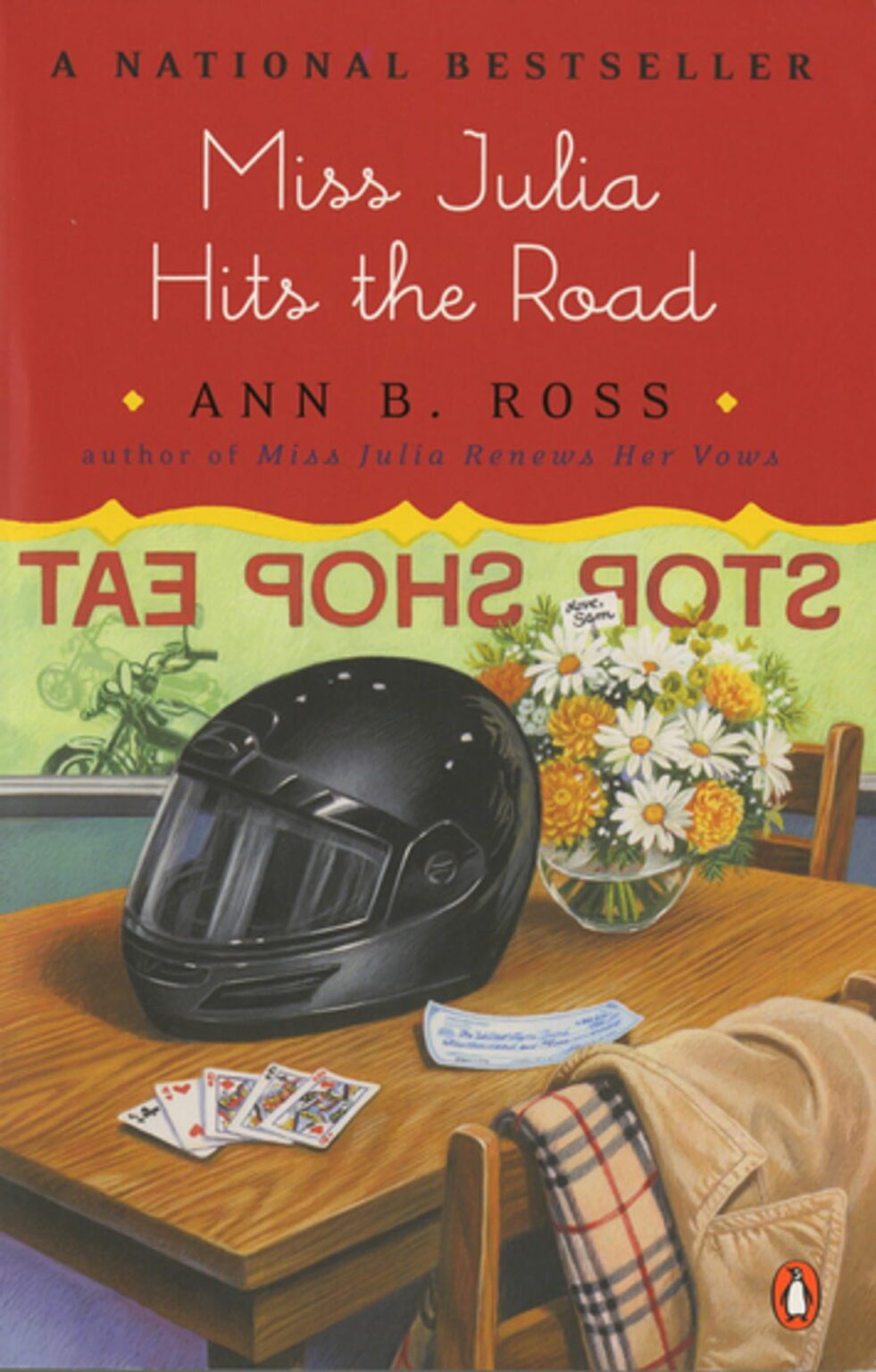 4. Miss Julia Hits the Road
Miss Julia is currently facing two major concerns: Lillian is losing her home, and Sam is losing his mind. So, she organizes a community effort to help Lillian and her neighbors. But when it comes to raising money on a Harley-Davidson, well, some things just have to be endured.
In the midst of that worry, Sam is sending flowers, writing poetry, and, when he's not wearing blue jeans and cowboy boots, he's swaggering around in a leather outfit. To make matters worse, the rejuvenating powers in the water of a local spring causes unprecedented growth in unexpected places. Someone else is sending candy, writing poetry, and contributing heavily to the fund-raising drive.
---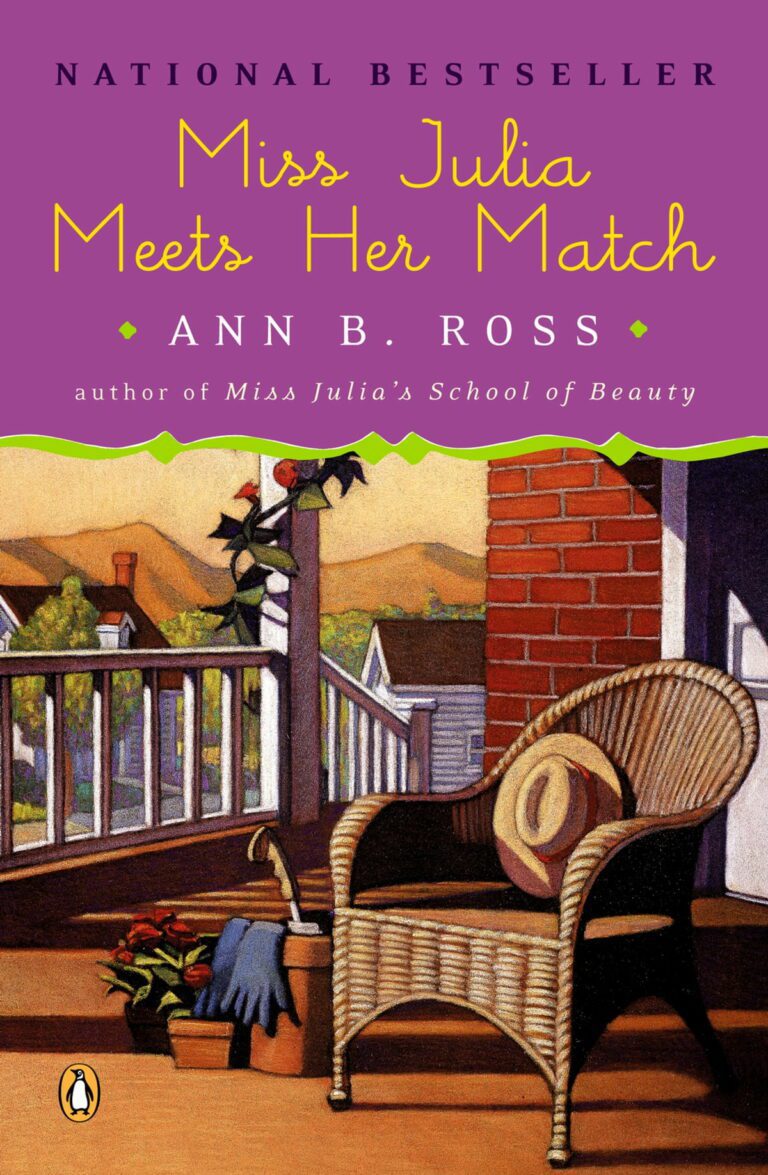 5. Miss Julia Meets Her Match
The fifth book of the series finds Miss Julia in a fluster because a religious theme park is opening in the county, and new rumors about Wesley Lloyd have popped up at the same time. To put a stop to them before they reach Little Lloyd, she hires Mr. Pickens to track down the source.
Meanwhile, she will try to replace that gossip with something much more tantalizing — a reception for Tonya Allen, née Tony Allen. And Sam is giving her no rest, insisting that she set a wedding date before she's even made up her mind.
---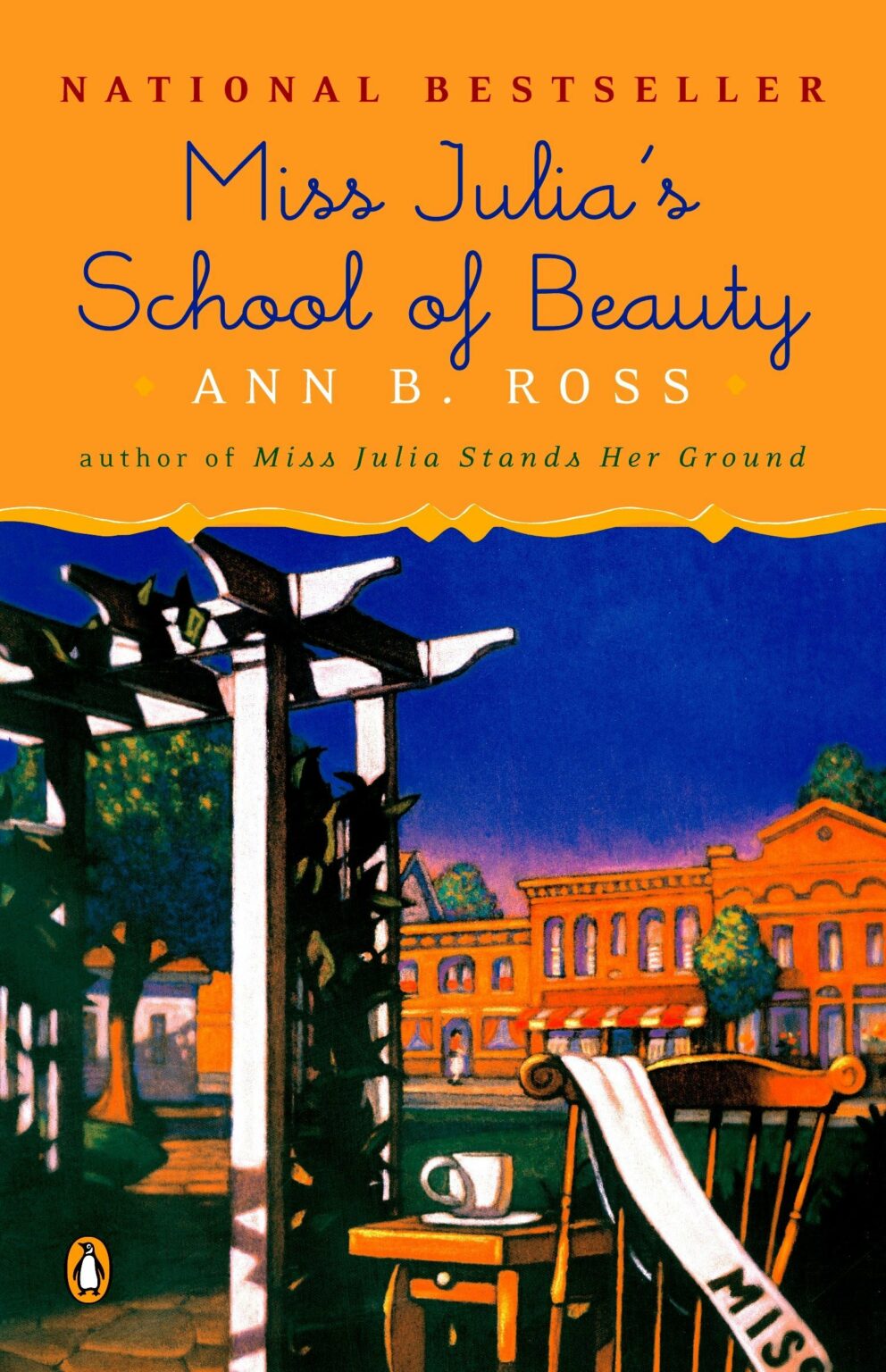 6. Miss Julia's School of Beauty
Miss Julia is roped into helping Hazel Marie put on a beauty pageant to choose Miss Abbot County Sheriff's Department. She has to teach charm and poise to the clumsy Miss Vice Squad, put a damper on the testifying Miss Second Watch, and keep the talented Miss Third Watch from freezing on stage.
At the same time, a serious question arises about the legitimacy of Miss Julia's relationship to Sam. Add to that, the presence of Etta Mae Wiggins, who may still have her eye on Sam, and Thurlow Jones, who definitely has his eye on Miss Julia, and Abbotsville may never be the same again.
---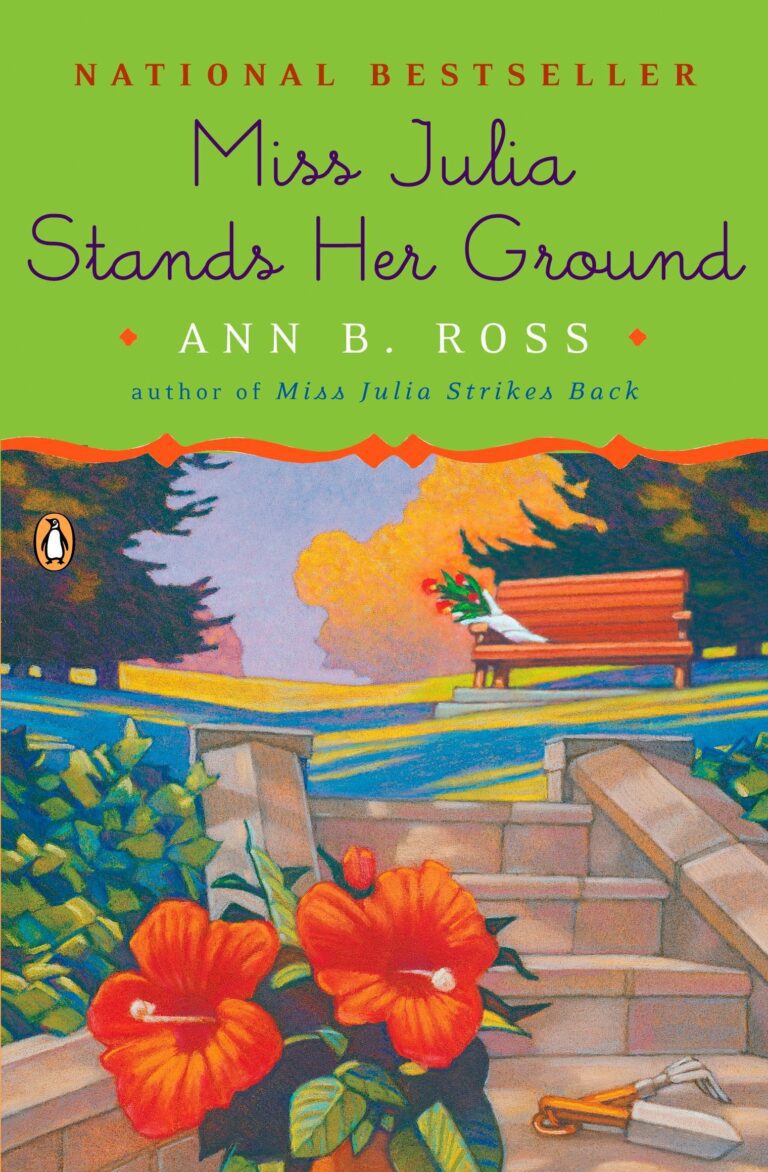 7. Miss Julia Stands Her Ground
Hoping to settle down with many happy and peaceful days together, Julia and Sam are stunned by the return of Hazel Marie's troublemaking uncle, Brother Vernon Puckett. He claims to have conclusive proof that Little Lloyd is not the son of Julia's late husband, Wesley Lloyd Springer.
And furthermore, he declares that Hazel Marie has known it all along. Meaning, as Julia quickly understands, that her makeshift family has been built on a pack of lies. With DNA testing as the only way to settle the matter, an exhumation of Wesley Lloyd looms as a distinct possibility — until Lillian comes to the rescue.
---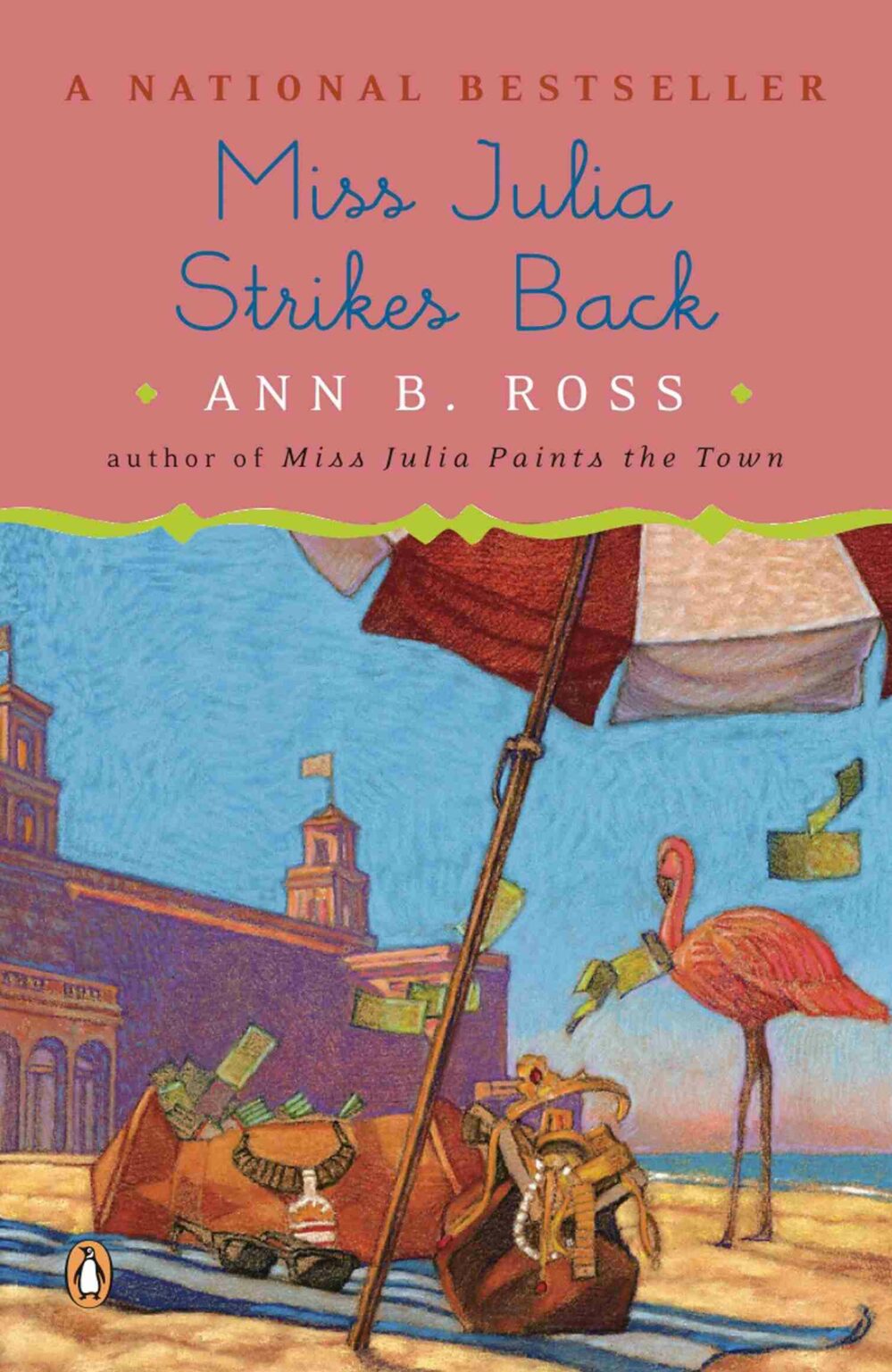 8. Miss Julia Strikes Back
It's lonely and boring in Miss Julia's normally boisterous town, what with husband Sam off on a long-planned tour of Russia and Hazel Marie vacationing in Mexico with Mr. Pickens. After inviting twenty-five of her closest friends to a party in her home, Miss Julia discovers that she's been robbed — her jewelry, including her engagement ring, is missing.
According to the police, this is not the first time the town has been the target of thieves, but Miss Julia decides to make it the last. Packing Little Lloyd into the car, Miss Julia heads to Palm Beach for sun, sand, and a stakeout. With Etta Mae Wiggins along for the ride, and a positively sodden P.I. on retainer, it's only a matter of time before they get their men.
---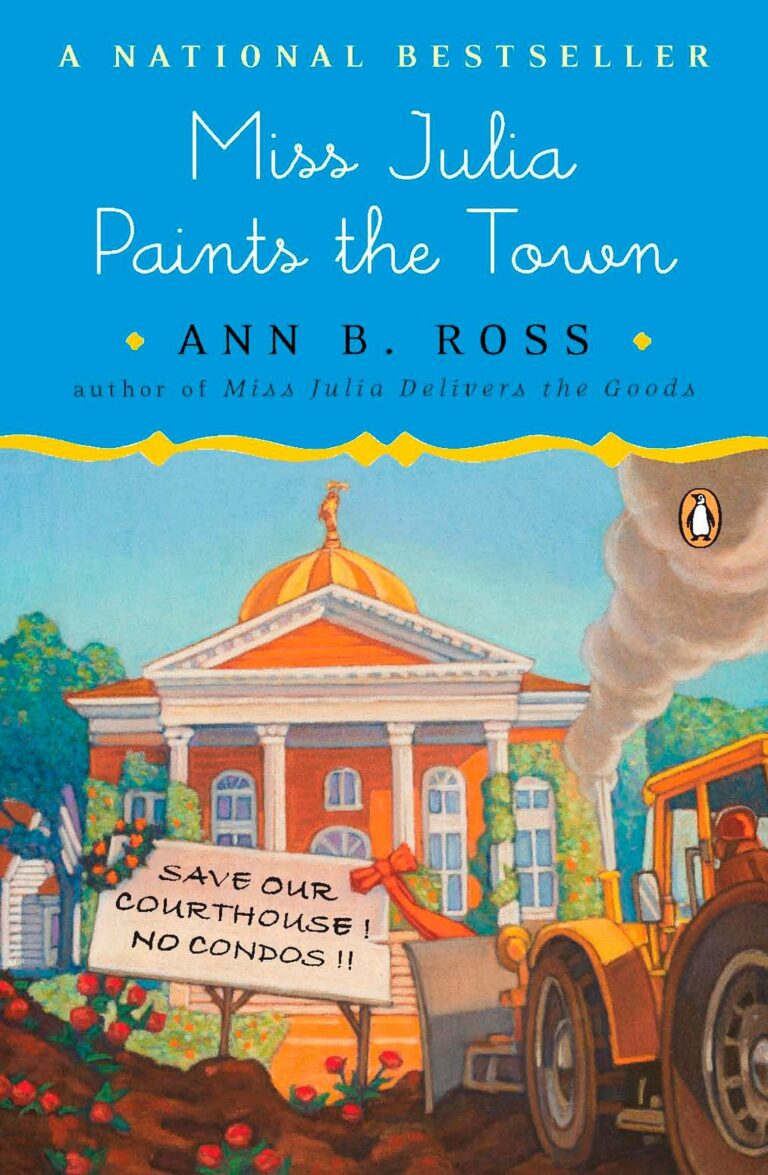 9. Miss Julia Paints the Town
Plans to demolish the old courthouse on Main Street and build a luxury condominium have Miss Julia hitting the roof. With the help of Etta Mae Wiggins, they set out to change the developer's mind by introducing him to everyone in town.
But other things are going on too. Helen Stroud's husband is missing and so is Mildred Allen's husband. Pastor Ledbetter has received a tempting call from another church, and Sam is spending too much time giving Helen Stroud legal advice.
And to top it all off, there is something atop the courthouse dome that Julia is determined to save. A last vestige of the demolished courthouse which symbolizes not only what has been lost but also what continues on.
---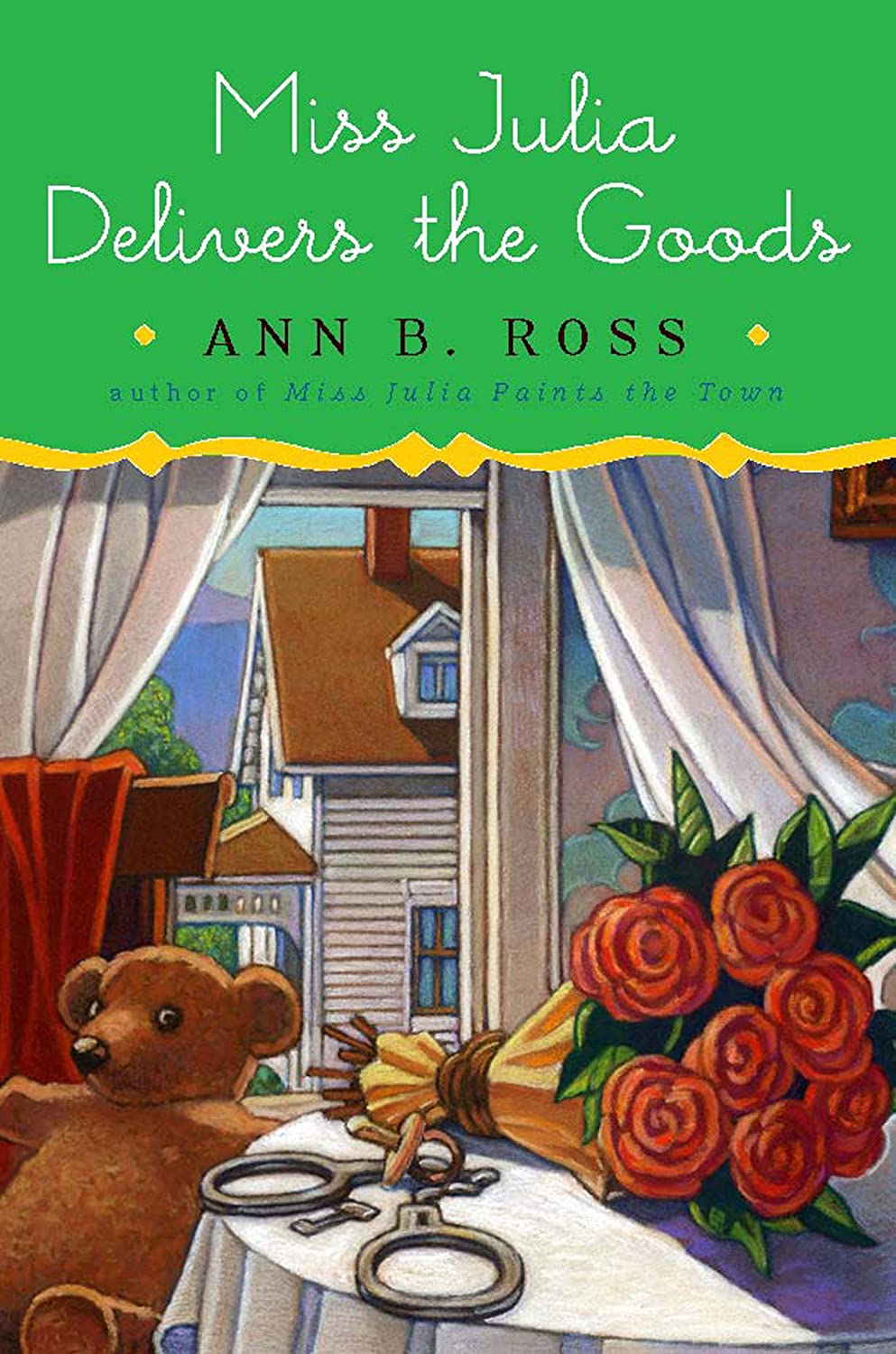 10. Miss Julia Delivers the Goods
When Hazel Marie comes down with vague, but suspicious, symptoms and takes to her bed, Miss Julia immediately considers Hazel Marie's age and makes a diagnosis of female problems. And, my goodness, does she ever have them.
Not only is Hazel Marie sick, but Mr. Pickens has moved away and Hazel Marie says she never wants to see him again. Miss Julia, however, is convinced that Mr. Pickens is the only one who can solve all their problems, especially the female kind.
And when Sam's house is burglarized and important papers are stolen, Julia sees it as the perfect excuse to put Mr. Pickens on that case, as well as on Hazel Marie's. But those two don't seem to want anything to do with each other, so it's up to Julia to heal the breach.
---
Final thoughts
This series is described as the perfect way to spend a few hours with a light-hearted and cozy mystery. If you are just discovering the series, then reading the Miss Julia books in order is the best option. This reading order will properly introduce the characters, follow the natural character progression and development, and avoid any potential spoilers.
More Cozy Mystery Resources