With his tall stature and thick-framed glasses, Osman is a very distinctive figure on British television. After being a successful presenter and producer on British game shows for years, Osman has recently found equal success in writing murder mysteries. So, keep reading to find out more about all the Richard Osman books in order.

About Richard Osman
Richard Osman had a lucrative career before he decided to pick up the pen and write his first novel. He first attended Trinity College at Oxford University where he studied sociology and politics. Then he went on to become the producer to some of Britain's most beloved game shows, as well as a popular host and presenter in his own right.
After years both in front and behind the camera, Richard decided to try his hand at writing his first novel. Prior to the publication of The Thursday Murder Club in 2020, Osman had already wrote or co-wrote seven nonfiction titles.
But in 2020 his first novel was published. It was an instant bestseller and has sold millions of copies. His sequel, The Man Who Died Twice, sold an incredible 114,202 hardbacks in the UK alone in the first three days following its publication. It too has gone on to sell millions of copies.
His premise of four unlikely friends solving murder mysteries in their golden years sounds niche, but it has proven incredibly popular. The concept has a unique spin, while also offering up a cozy murder mystery feel with its countryside setting and hilarious writing.
Richard Osman Books in Order
The Thursday Murder Club Books
There are currently four books planned in the Thursday Murder Club series. Since his debut novel in 2020 Osman has released one book per year, with the fourth scheduled for publication on September 14, 2023 even though almost nothing is known about it just yet.
The series takes place in the fictitious retirement village of Cooper's Chase in the Kentish Weald. While the community is entirely fictional, Osman describes it as being off the A21 in Kent, England.
He also uses descriptive details about how to find this fictional little village. Throughout the books Osman employs a blend of real and fabricated places.
The series follows the exploits of four septuagenarians who meet every week to investigate unsolved murders, until suddenly they find themselves in the aftermath of a brutal killing and things feel much, much more real. Elizabeth, Joyce, Ibrahim, and Ron step up to the challenge in order to track down the killer.
While each book follows a new murder mystery, like many mystery thrillers, it is important to read these Richard Osman books in order. That's because the characters of Elizabeth, Joyce, Ibrahim, and Ron are so integral to the story. In order to best understand their character development, progression, and backstory it is important to read these Richard Osman books in order of chronology, which is the same as the publication order.
Nonfiction Books
Before he became a bestselling novelist, however, Richard Osman had also written quite a few nonfiction books. Most of these works pertain to his hosting gig on Pointless with co-star and co-author Alexander Armstrong.
Will there be a Thursday Murder Club movie?
While very little is known about the project, the rights to Richard Osman's Thursday Murder Club series have been acquired by Steven Spielberg through his production company Amblin Entertainment. The writer and director of the movie will be Ol Parker.
There have been no casting announcements yet. However, it is likely they will cast actors slightly younger than the source material characters. This is to account for how long it takes to film and produce a movie, and the possibility of multiple movies to reflect the book series.
What's next for Richard Osman?
Richard Osman is currently only signed for four books in the Thursday Murder Club series. He also appears to already have an idea for a brand-new series in mind.
Osman describes this new potential series as a combination of his hit Thursday Murder Club series and another bestseller series: The Da Vinci Code. He would like to write another series with some of the aesthetic of his current series, but have it contain some truth of the world like The Da Vinci Code does.
It is unlikely any details about a new series will become available until after the release of the fourth Thursday Murder Club book. Based on his previous trends of releasing one novel a year, such an announcement will likely come in 2023 for 2024.
A Summary of Richard Osman Books in Order
Below you will find summaries for the Thursday Murder Club by Richard Osman books in order. These summaries do not contain spoilers as each book follows a new murder mystery. However, again, it is important to read these books in order as each book builds upon the previous for character development and progression.
---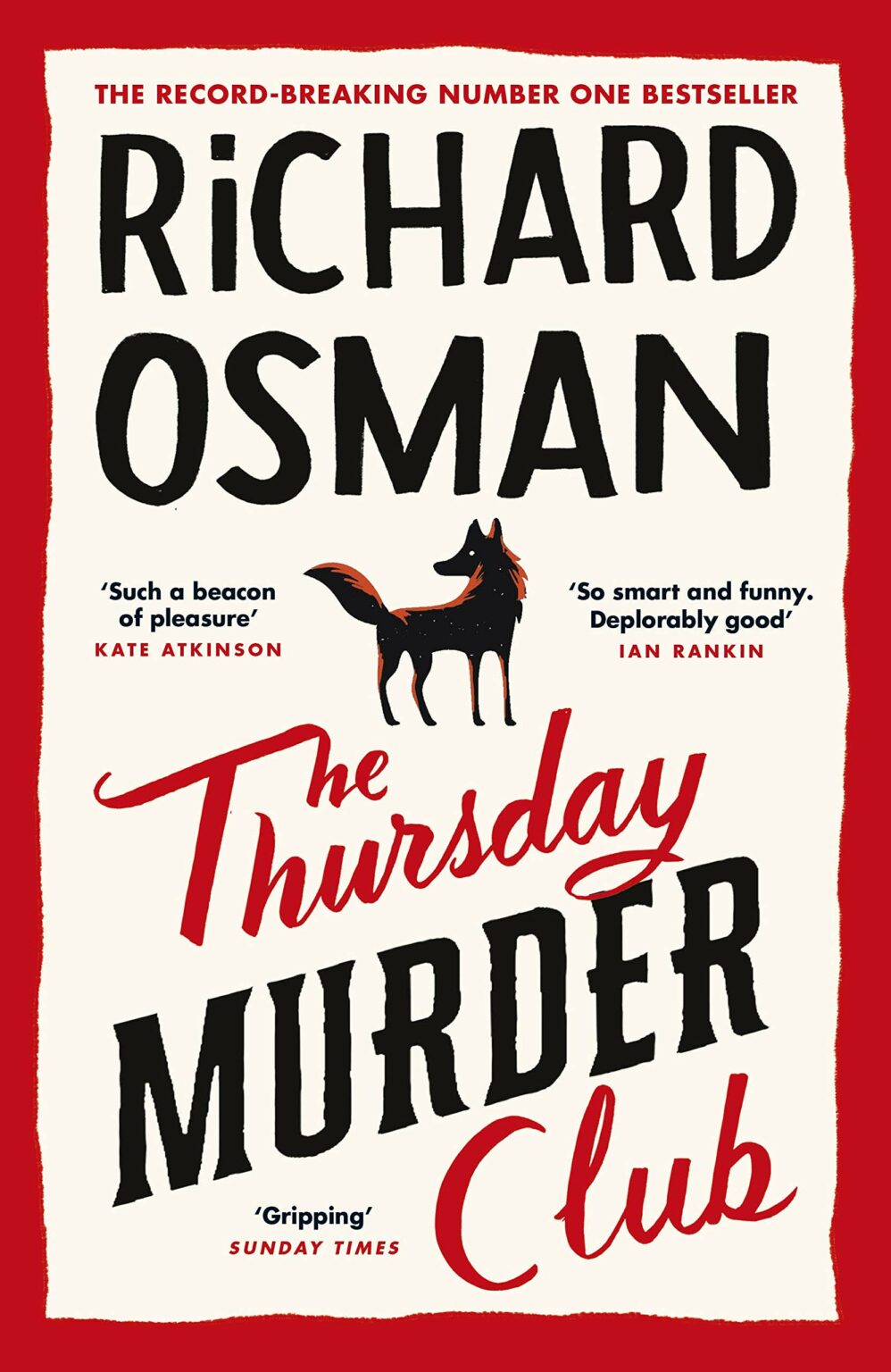 1. The Thursday Murder Club
In a peaceful retirement village, four unlikely friends meet weekly in the Jigsaw Room to discuss unsolved crimes. Together they call themselves the Thursday Murder Club.
But then, when a local developer turns up dead with a mysterious photograph left next to the body, the Thursday Murder Club suddenly find themselves in the middle of their first live case.
As the bodies begin to pile up, can our unorthodox but brilliant gang catch the killer, before it's too late?
---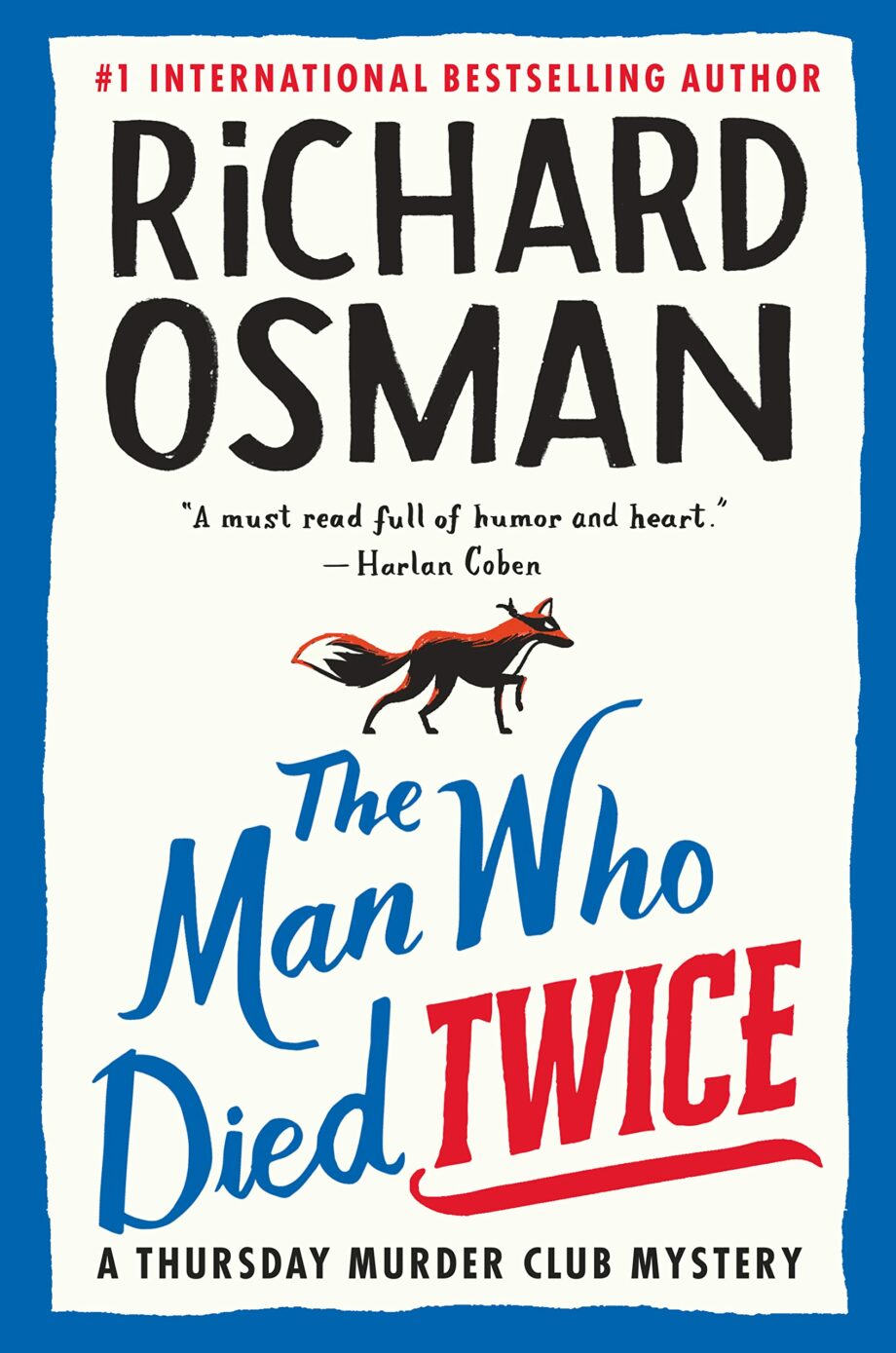 2. The Man Who Died Twice
It's the following Thursday.
Elizabeth has received a letter from an old colleague, a man with whom she has a long history. He's made a big mistake, and he needs her help. His story involves stolen diamonds, a violent mobster, and a very real threat to his life.
As bodies start piling up, Elizabeth enlists Joyce, Ibrahim, and Ron in the hunt for a ruthless murderer. And if they find the diamonds too? Well, wouldn't that be a bonus?
But this time they are up against an enemy who wouldn't bat an eyelid at knocking off four septuagenarians. Can The Thursday Murder Club find the killer (and the diamonds) before the killer finds them?
---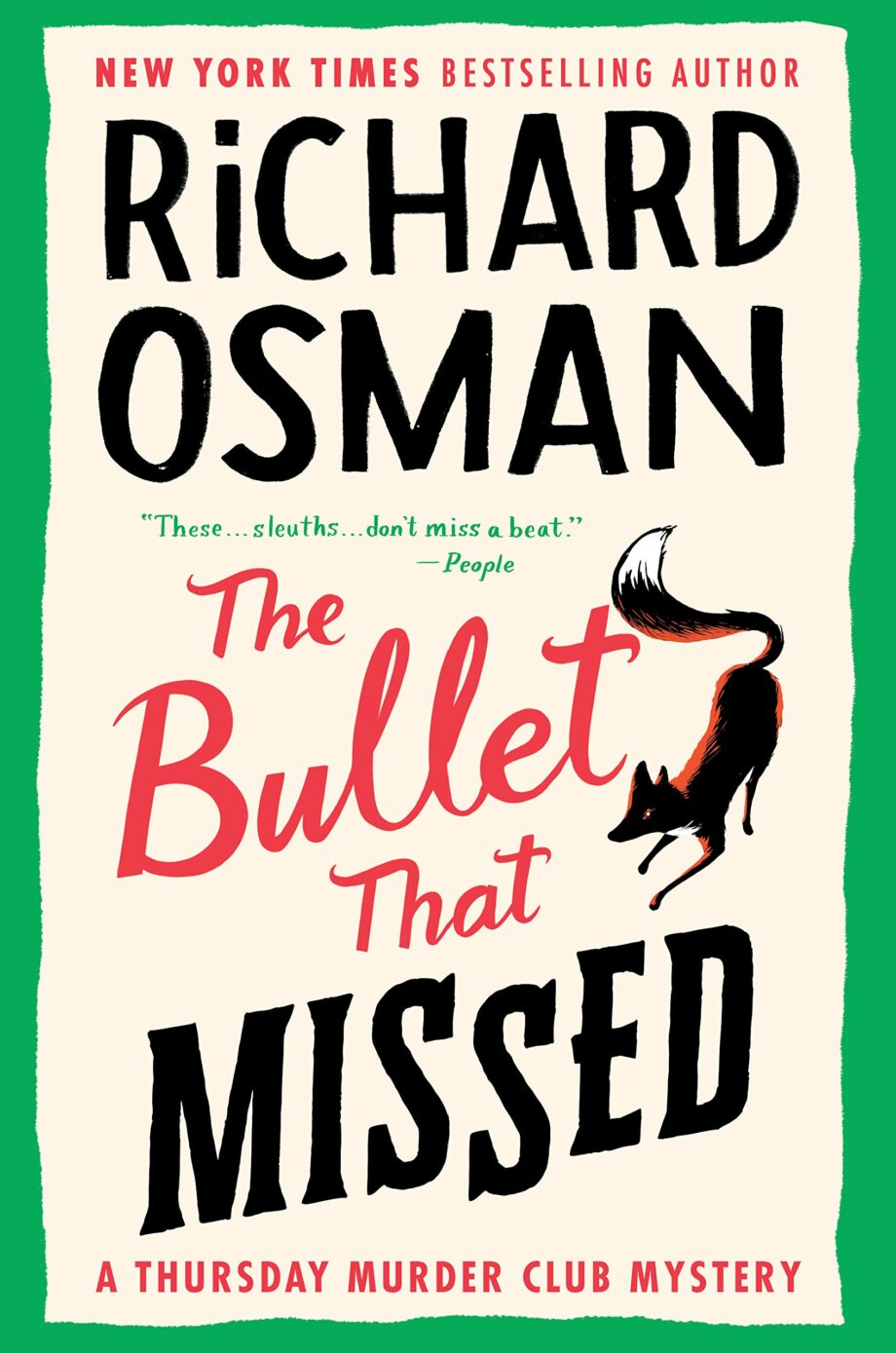 3. The Bullet That Missed
It is an ordinary Thursday, and things should finally be returning to normal.
Except trouble is never far away where the Thursday Murder Club are concerned. A local news legend is on the hunt for a sensational headline, and soon the gang are hot on the trail of two murders, ten years apart.
To make matters worse, a new nemesis pays Elizabeth a visit, presenting her with a deadly mission: Kill or be killed…
While Elizabeth grapples with her conscience (and a gun), the gang and their unlikely new friends (including TV stars, money launderers, and ex-KGB colonels) unravel a new mystery. But can they catch the culprit and save Elizabeth before the murderer strikes again?
---
Final thoughts on Richard Osman books in order
Osman's mysteries are heart-warming, cozy whodunnits. With his unique setting and main cast of characters, reading the Richard Osman books in order will also tug at your heart strings as much as it will make you laugh out loud.
Looking for more books in order?
Check out this list of Agatha Christie books in order.