While it's pretty safe to say the internet craze for Beach Read propelled her to fame, Henry had published four other books before that 2020 release. Keep reading to find out more about all the Emily Henry books in order with this ultimate guide.
Who is Emily Henry?
An American author, Emily Henry lives and writes in Cincinnati, Ohio and just across the state border in Kentucky. Her backyard and the places she has lived often form the setting for her novels.
Her debut publication takes place in Kentucky. Then, her third book — When the Sky Fell on Splendor — takes place in Ohio. However, she frequently creates fictional towns for her characters to play in.
Both of those stories, and her first four publications, fall within the young adult genre. Meanwhile, her latest three books, and upcoming release in 2023, all fall within the genre of contemporary adult romance. But all her stories center around love and family.
For example, Henry hopes Book Lovers demonstrates that there are lots of ways to be happy and your own person, and no choice is superior or inferior to another. She wants readers to come away feeling seen, validated, and worthy of whatever happiness looks like for them.
Like other authors such as Colleen Hoover or books like The Hating Game, Henry rose to fame in part thanks to her popularity on BookTok. Readers recommended her books millions of times and that fame has translated into success on bestsellers charts and in bookstores. Henry's adult romances revel and delight in beloved tropes such as enemies-to-lovers, fake dating, and second chances.
For inspiring writers, Henry has three pieces of advice: Give yourself time to develop your own voice, finish what you begin, and write what you want to write.
Emily Henry Books in Order
The best way to read the Emily Henry books in order is in order of publication. This reading order will also cleverly divide her works by genre.
A Million Junes, while her second published novel, was actually the book she wrote first. But her first four publications are young adult novels within the contemporary and speculative fiction genres.
However, the titles that propelled Emily Henry's name onto TBRs at a dizzying pace were her more recent contemporary romance books. Beach Read, People We Meet on Vacation, and Book Lovers were on bestsellers lists everywhere. Her fourth contemporary romance has an anticipated release of April 2023.
Young Adult
Contemporary Adult Romance
A Summary of Emily Henry Books in Order
If you want to learn a little bit more about each book before you begin, below you will find the summaries to all of the Emily Henry books in order of publication, including her upcoming 2023 release. Through this reading order you will see how Henry transitioned from a young adult author to finding her recent fame with contemporary adult romances.
---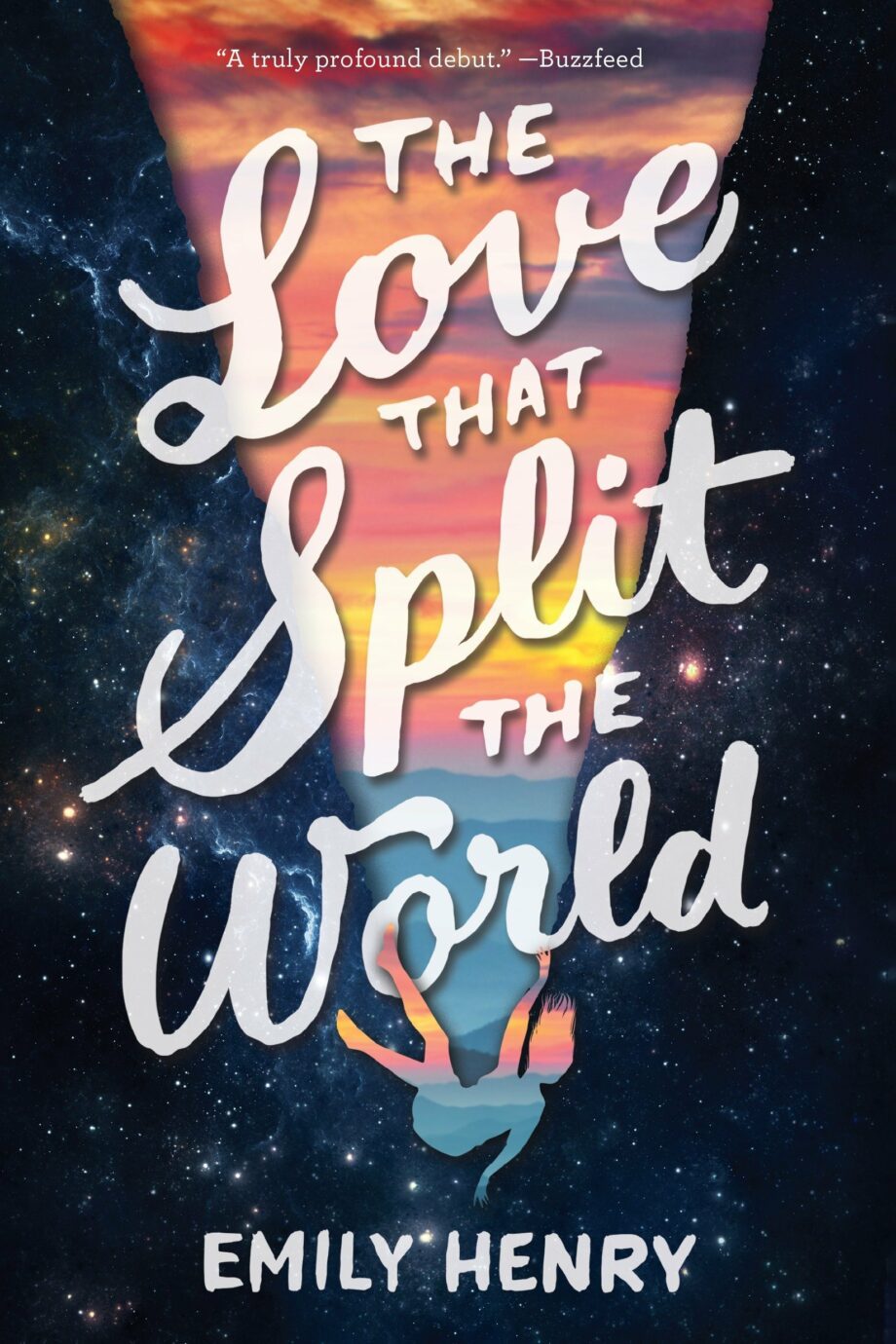 1. The Love That Split the World
Natalie's last summer in her small Kentucky hometown is off to a magical start…until she starts seeing the "wrong things." They're just momentary glimpses at first. Her front door is red instead of its usual green, and there's a preschool where the garden store should be.
But then her whole town disappears for hours. It fades away into rolling hills and grazing buffalo, and Nat knows something isn't right.
Then there are the visits from the kind but mysterious apparition she calls "Grandmother," who tells her: "You have three months to save him."
The next night, under the stadium lights of the high school football field, she meets a beautiful boy named Beau. It's as if time just stops and nothing exists. Nothing, except Natalie and Beau.
---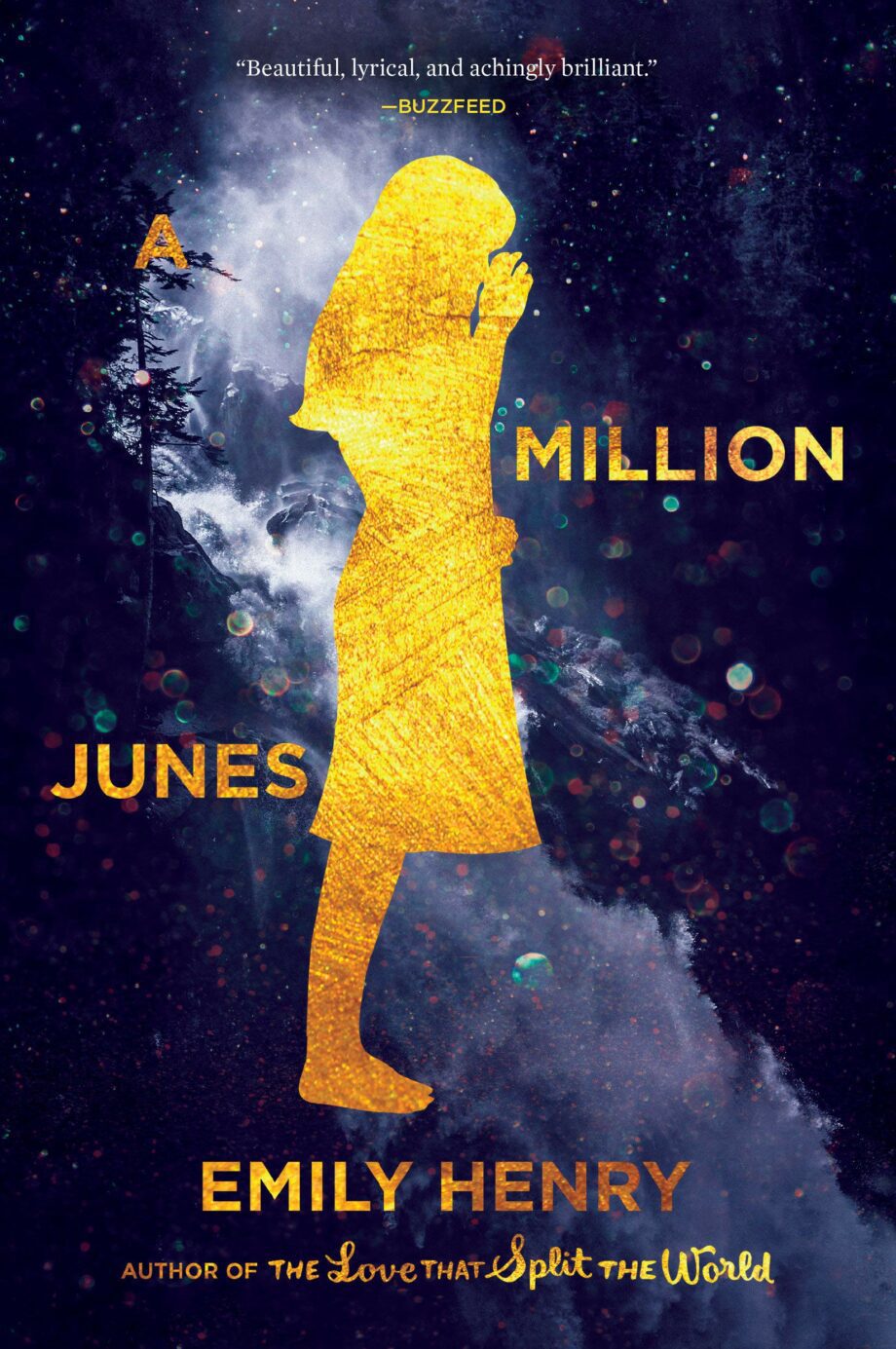 2. A Million Junes
In their hometown of Five Fingers, Michigan, the O'Donnells and the Angerts have mythic legacies. But for all the tall tales they weave, both founding families are tight-lipped about what caused the century-old rift between them, except to say it began with a cherry tree.
Eighteen-year-old Jack "June" O'Donnell doesn't need a better reason than that. She's an O'Donnell to her core, just like her late father was, and O'Donnells stay away from Angerts. Period.
But when Saul Angert, the son of June's father's mortal enemy, returns to town after three mysterious years away, June can't seem to avoid him. Soon the unthinkable happens: She finds she doesn't exactly hate the gruff, sarcastic boy she was born to loathe.
Saul's arrival sparks a chain reaction, and as the magic, ghosts, and coywolves of Five Fingers conspire to reveal the truth about the dark moment that started the feud, June must question everything she knows about her family and the father she adored. And she must decide whether it's finally time for her — and all of the O'Donnells before her — to let go.
---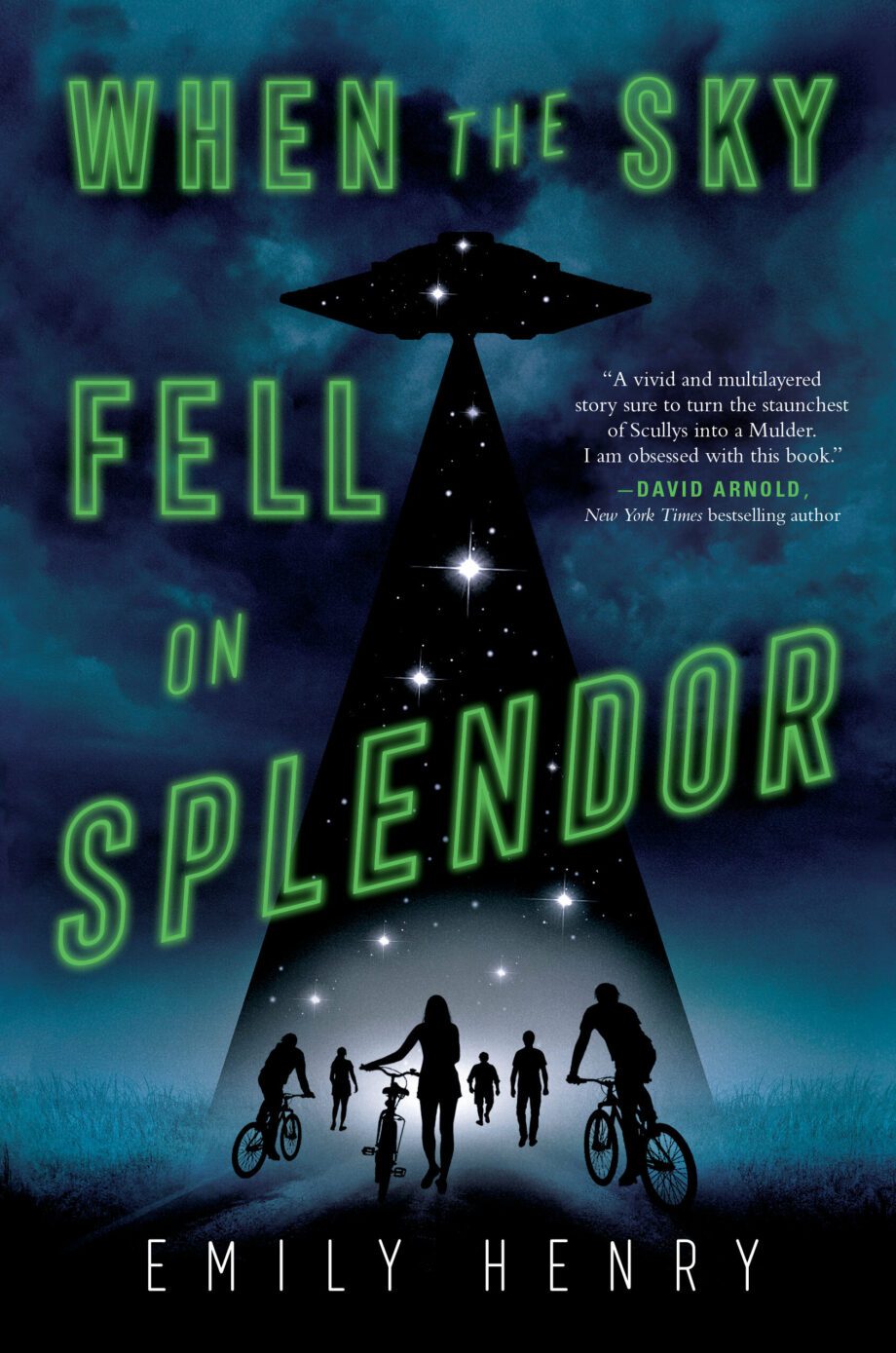 3. When the Sky Fell on Splendor
Almost everyone in the small town of Splendor, Ohio, was affected when the local steel mill exploded. If you weren't a casualty of the accident yourself, chances are a loved one was. That's the case for seventeen-year-old Franny, who, five years after the explosion, still has to stand by and do nothing as her brother lies in a coma.
In the wake of the tragedy, Franny found solace in a group of friends whose experiences mirrored her own. The group calls themselves The Ordinary, and they spend their free time investigating local ghost stories and legends, filming their exploits for their small following of YouTube fans. It's silly, it's fun, and it keeps them from dwelling on the sadness that surrounds them.
Until one evening, when the strange and dangerous thing they film isn't fiction. It's a bright light, something massive hurtling toward them from the sky. And when it crashes and the teens go to investigate…everything changes.
---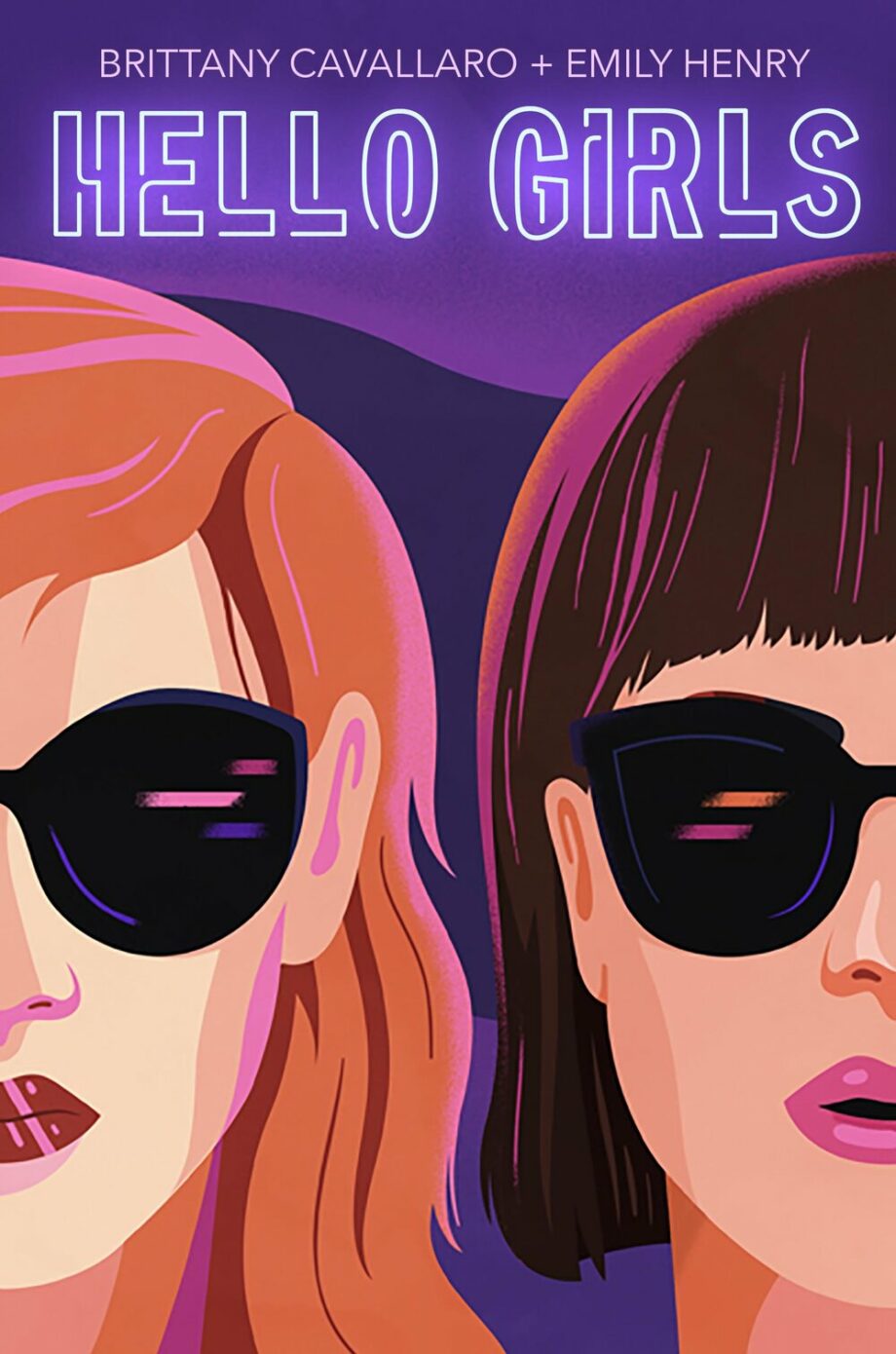 4. Hello Girls
Winona has been starving for life in the seemingly perfect home that she shares with her seemingly perfect father, celebrity weatherman Stormy Olsen. No one knows that he locks the pantry door to control her eating and leaves bruises where no one can see them.
Meanwhile, Lucille has been suffocating beneath the needs of her mother and her drug-dealing brother. She wonders if there's more out there for her than disappearing waitress tips and a lifetime of barely getting by.
One harrowing night, Winona and Lucille realize they can't wait until graduation to start their new lives. They need out. Now. One hour later, they're armed with a plan that will take them from their small Michigan town to Chicago.
All they need is three grand, fast. And really, a stolen convertible can't hurt.
Chased by the oppression, toxicity, and powerlessness that has held them down, Winona and Lucille must reclaim their strength if they are going to make their daring escape — and get away with it.
Hello Girls is written in collaboration with Brittany Cavallaro.
---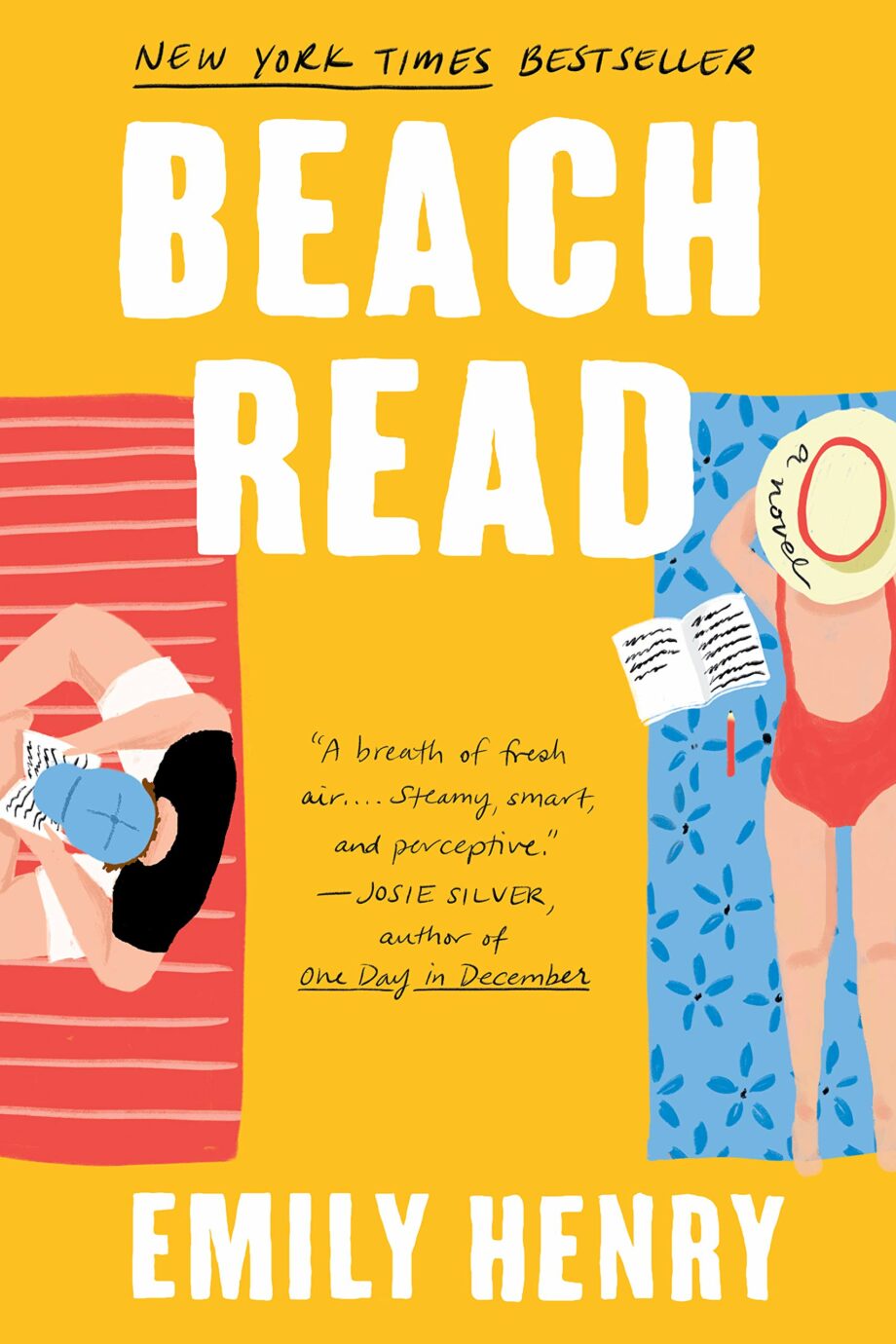 5. Beach Read
Augustus Everett is an acclaimed author of literary fiction. January Andrews writes bestselling romance. When she pens a happily ever after, he kills off his entire cast.
They're polar opposites.
In fact, the only thing they have in common is that for the next three months, they're living in neighboring beach houses, broke, and bogged down with writer's block.
Until, one hazy evening, one thing leads to another and they strike a deal designed to force them out of their creative ruts: Augustus will spend the summer writing something happy, and January will pen the next Great American Novel.
She'll take him on field trips worthy of any rom-com montage, and he'll take her to interview surviving members of a backwoods death cult (obviously). Everyone will finish a book and no one will fall in love. Really.
---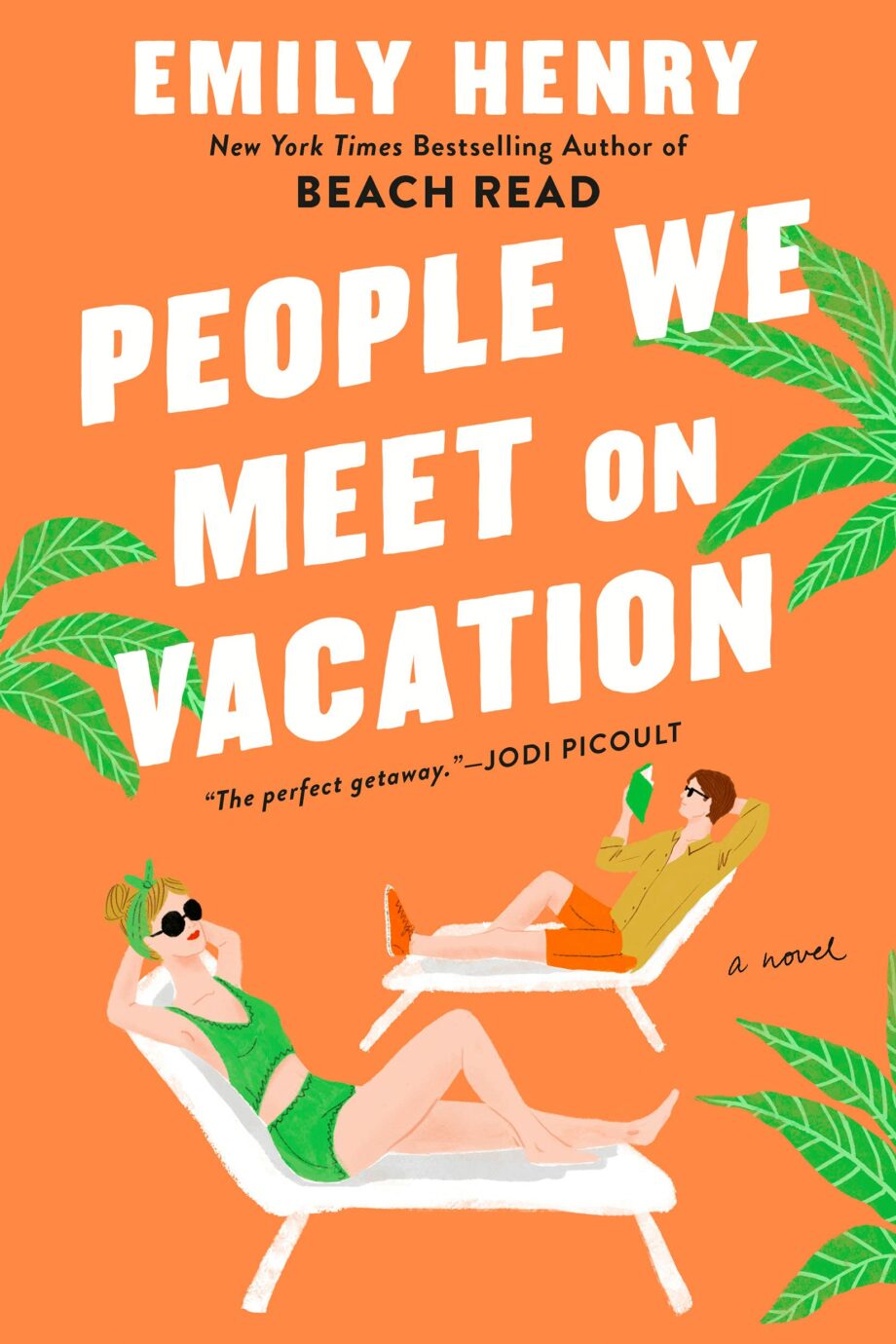 6. People We Meet on Vacation
Poppy and Alex. Alex and Poppy. They have nothing in common.
She's a wild child; he wears khakis. She has insatiable wanderlust; he prefers to stay home with a book. And somehow, ever since a fateful car share home from college many years ago, they are the very best of friends.
For most of the year they live far apart — she's in New York City, and he's in their small hometown — but every summer, for a decade, they have taken one glorious week of vacation together.
Until two years ago, when they ruined everything. They haven't spoken since.
Poppy has everything she should want, but she's stuck in a rut. When someone asks when she was last truly happy, she knows, without a doubt, it was on that ill-fated, final trip with Alex. And so, she decides to convince her best friend to take one more vacation together — lay everything on the table, make it all right. Miraculously, he agrees.
Now she has a week to fix everything. If only she can get around the one big truth that has always stood quietly in the middle of their seemingly perfect relationship. What could possibly go wrong?
---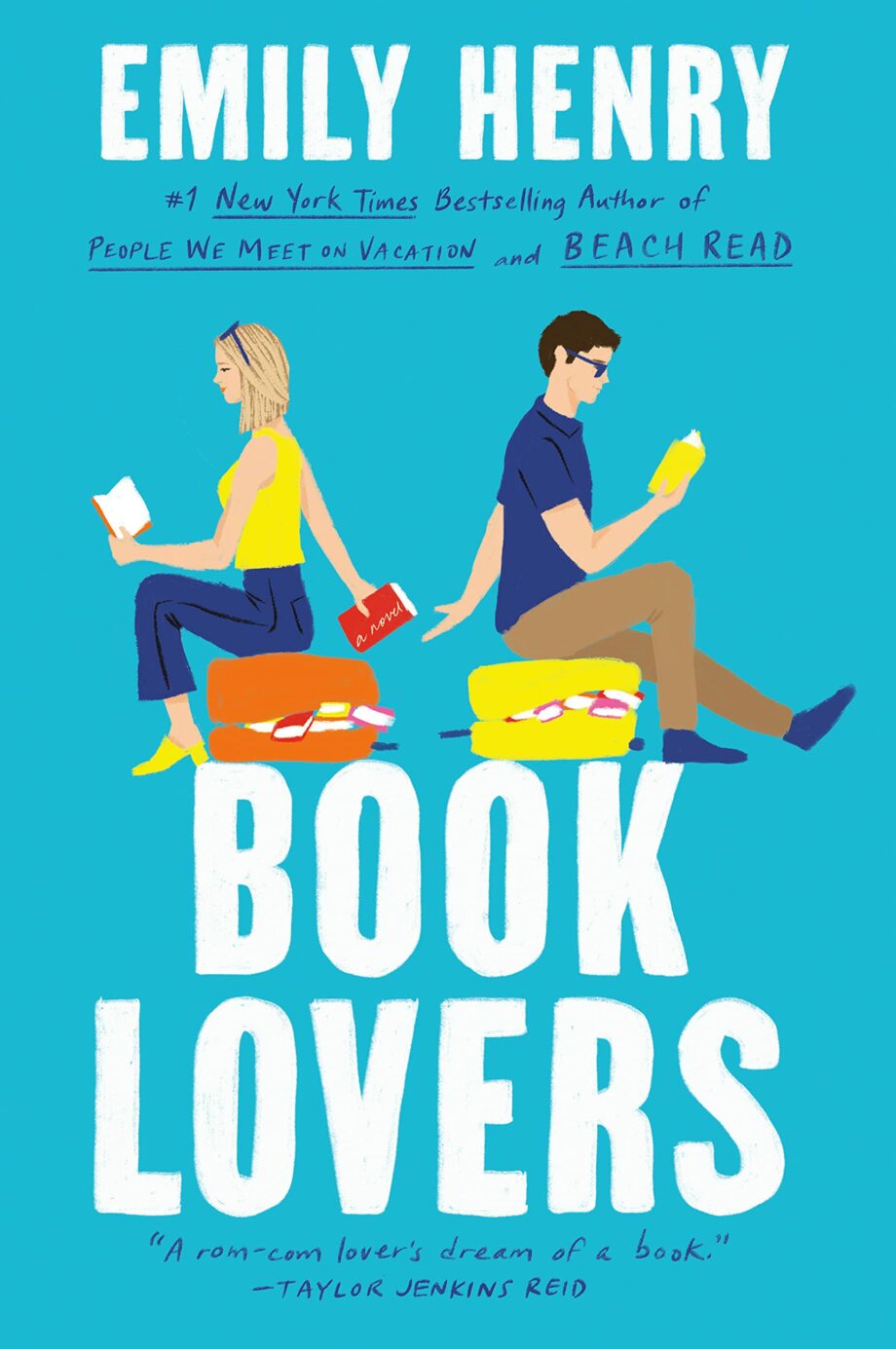 7. Book Lovers
Nora Stephens' life is books — she's read them all — and she is not that type of heroine. Not the plucky one, not the laidback dream girl, and especially not the sweetheart. In fact, the only people Nora is a heroine for are her clients, for whom she lands enormous deals as a cutthroat literary agent, and her beloved little sister Libby.
Which is why she agrees to go to Sunshine Falls, North Carolina for the month of August when Libby begs her for a sisters' trip away — with visions of a small-town transformation for Nora, who she's convinced needs to become the heroine in her own story.
But instead of picnics in meadows, or run-ins with a handsome country doctor or bulging-forearmed bartender, Nora keeps bumping into Charlie Lastra, a bookish brooding editor from back in the city. It would be a meet-cute if not for the fact that they've met many times and it's never been cute.
If Nora knows she's not an ideal heroine, Charlie knows he's nobody's hero, but as they are thrown together again and again — in a series of coincidences no editor worth their salt would allow — what they discover might just unravel the carefully crafted stories they've written about themselves.
---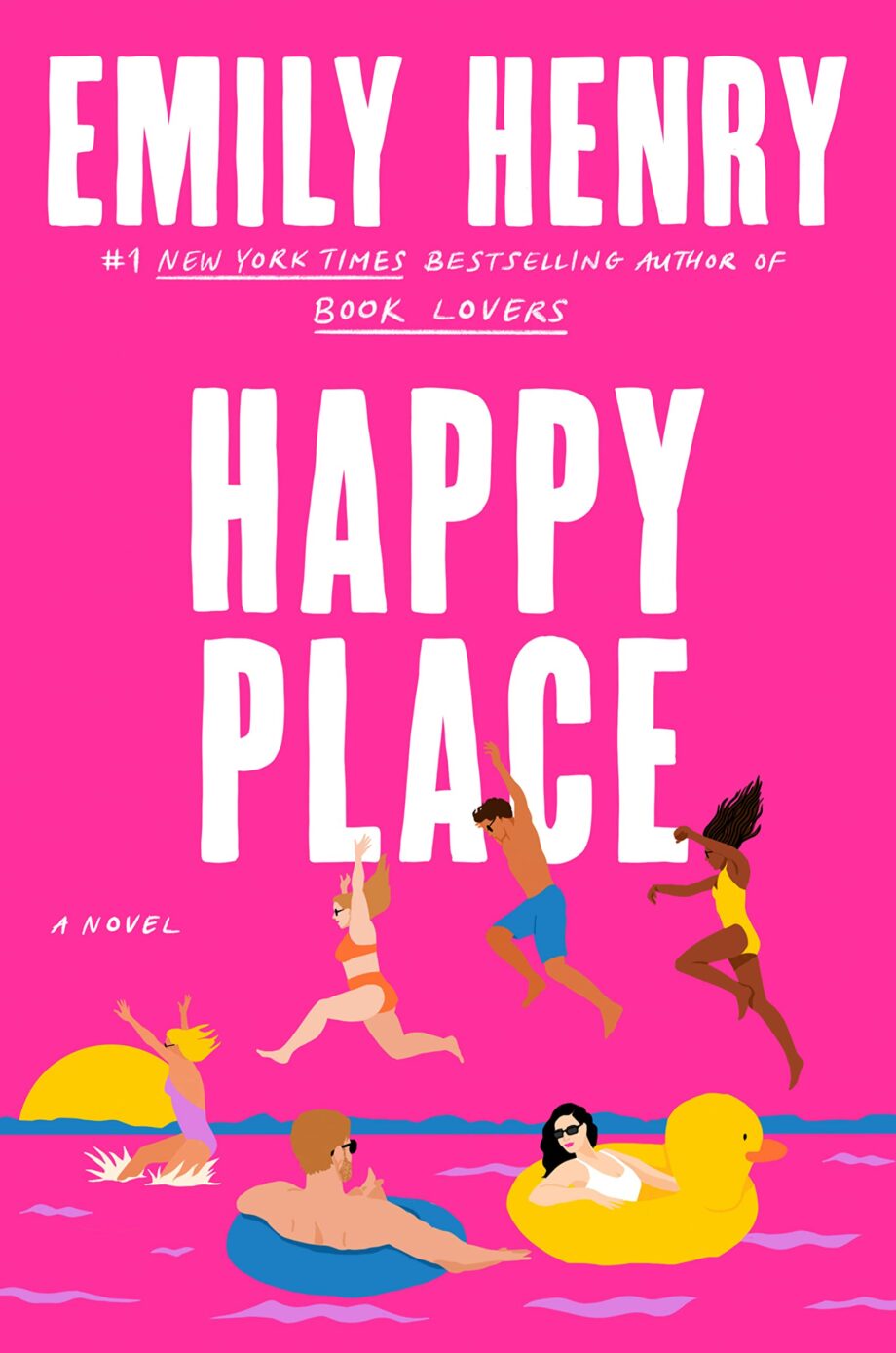 8. Happy Place
Harriet and Wyn have been the perfect couple since they met in college — they go together like salt and pepper, honey and tea, lobster and rolls. Except, now — for reasons they're still not discussing — they don't.
They broke up six months ago. And still haven't told their best friends.
Which is how they find themselves sharing the largest bedroom at the Maine cottage that has been their friend group's yearly getaway for the last decade. Their annual respite from the world, where for one vibrant, blue week they leave behind their daily lives; have copious amounts of cheese, wine, and seafood; and soak up the salty coastal air with the people who understand them most.
Only this year, Harriet and Wyn are lying through their teeth while trying not to notice how desperately they still want each other. Because the cottage is for sale and this is the last week they'll all have together in this place. They can't stand to break their friends' hearts, and so they'll play their parts.
Harriet will be the driven surgical resident who never starts a fight, and Wyn will be the laid-back charmer who never lets the cracks show. It's a flawless plan (if you look at it from a great distance and through a pair of sunscreen-smeared sunglasses). After years of being in love, how hard can it be to fake it for one week…in front of those who know you best?
Happy Place will release on April 25, 2023.
---
Final thoughts on Emily Henry books in order
While reading the Emily Henry books in order of original publication isn't quite the order in which she wrote her books, it does offer readers a glimpse into her evolution as an author. From young adult to adult romances, you can see how Henry follows her own advice and found her voice.
Have you read all of the Emily Henry books in order? Let us know in the comments below.
Looking for more books recommendations?
Check out this list of 14 books like The Hating Game.