Do you enjoy nerdy culture, the science side of academia, steamy romance, or all of the above? If so, then you will enjoy reading the Ali Hazelwood books in order.
While she has only been publishing contemporary romance stories for around a year, she has already become a fan favorite. Amidst a very busy life with her husband, two cats, and a whole other career, Hazelwood has already published two novels and three novellas in that short span.
There is also more to come from this author, so now is a great time to get caught up by reading all of Ali Hazelwood's books.
#1 Ali Hazelwood Books in Order of Publication
The first way to read the Ali Hazelwood books in order is by reading all of her titles in order of publication. This will see you start with her debut, The Love Hypothesis, before moving next to her interconnected novellas, and then reading her only other full-length novel currently in print.
All of the titles below can be read as standalones. However, the STEMinist novellas do concern the same group of friends and it will make the most sense to read them in order of publication. This will let you follow along as the relationships develop between different characters.
Upcoming Releases
However, Ali Hazelwood also has two publications already in the works for 2023. The first, Loathe to Love You, is a bind-up of her three STEMinist novellas. This print edition will include a special bonus chapter.
Her next upcoming publication will be the full-length novel we have already discussed: Love Theoretically.
Loathe to Love You (Expected: February 2, 2023)
Love Theoretically (Expected: October 5, 2023)
#2 Ali Hazelwood Books in Order of Type
The second way to read the Ali Hazelwood books in order is by separating her books from her novellas. This would be a better way to read her works if you're not keen on novellas or are under a time crunch. Her slim novellas can be read in one sitting for a quick burst of joy, while her novels will take you a little bit longer, but also dive deeper into the characters, relationship, and setting.
Ali Hazelwood Books
She currently has two full-length novels in print with another expected next year. Hazelwood also has content warnings available on her website for both novels. There will be minor spoilers, but the content warnings will be helpful if you are concerned about the scope of the power dynamics within her books or the depiction of sexism in academia.
Love Theoretically (Expected: June 13, 2023)
Ali Hazelwood STEMinist Novellas
Her STEMinist novellas were first released as audiobooks, before becoming available in print. Early next year a bind-up edition of all three novellas will become available with a special exclusive chapter.
Who is Ali Hazelwood?
She's a newcomer onto the scene with her debut publication in 2021, but Ali Hazelwood is a force to be reckoned with. She has been writing for much longer than just the past year of romance fame too.
Hazelwood is a neuroscientist and has written many articles and studies within the world of academia before she found her way into fandom and fanfiction.
That's how she got her start in fiction writing. A popular Star Wars fanfiction evolved into her debut publication: The Love Hypothesis. It immediately became a bestseller and a viral sensation.
As of August 2022, the hashtag for The Love Hypothesis on TikTok has more than 300 million views. Hazelwood has also received praise from authors such as Jodi Picoult, while continuing to pen more STEM-themed books.
Amidst the whirlwind of five publications in quick succession Hazelwood has also continued to work within academia. She has, so far, managed to keep those two worlds separate.
That's because Ali Hazelwood is a pseudonym for the scientist and author. She was born in Italy and lived in Germany and Japan before moving to the US for her PhD studies. It was never intentional to keep her two careers so separate, but it is how things have evolved.
She says she will own her writing career if one of her colleagues or students approaches her about it. However, she doesn't want readers to know her real name.
But using a moniker is nothing new. It certainly hasn't stopped Hazelwood from climbing to great heights within her first year as an author of contemporary romance. Her books revel in fandom culture, embrace tropes readers love, and peel back the curtain of STEM academia in a fun and approachable way.
What is Ali Hazelwood's next book?
The next book Ali Hazelwood has scheduled for publication is titled Love Theoretically. Its publication date is currently October 5, 2023. While there is no summary available yet, Hazelwood has spoken about the upcoming publication in press for her latest book, Love on the Brain.
In keeping with the STEM themes from all her books, this upcoming release will be about two rival physicists. The female lead is a theoretical physicist while the male lead is an experimental physicist. Expect shenanigans and banter to ensue as, obviously, both of them think that their discipline is superior.
Inevitably the pair will fall in love, but Hazelwood says there is also a twist on the fake dating trope. That's because the female protagonist ends up with the brother of the guy she's fake dating.
There is also another Hazelwood title to be found on Goodreads: Check & Mate. However, there is currently no information available about the legitimacy of such a release.
A Summary of Ali Hazelwood Books in Order
Below you will find summaries for all the Ali Hazelwood books in order of publication. This will let you know a little bit more about each title and the tropes Hazelwood plays with before you start reading.
---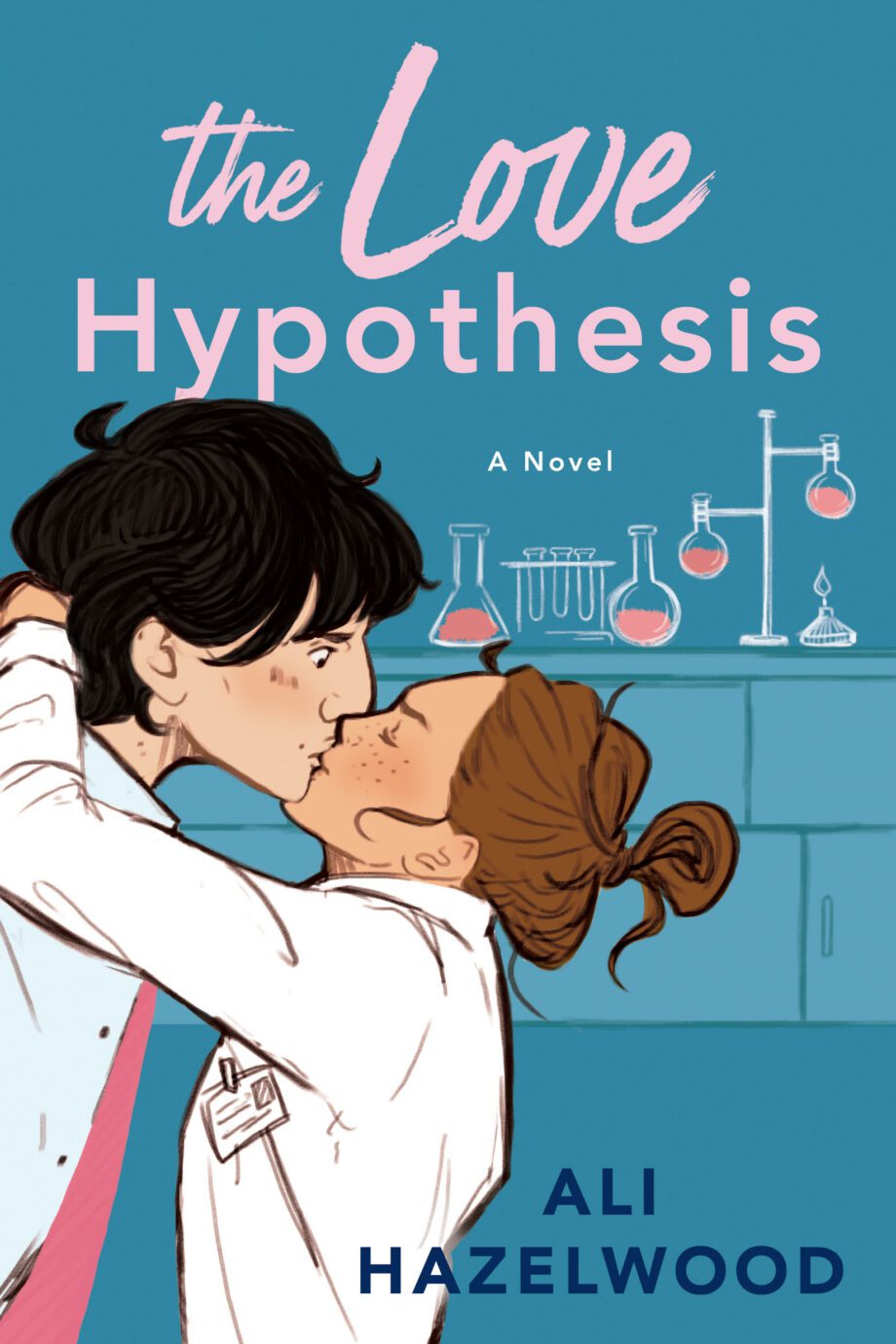 1. The Love Hypothesis
As a third-year PhD candidate, Olive Smith doesn't believe in lasting romantic relationships. But her best friend does, and that's what got her into this situation.
Convincing Anh that Olive is dating and well on her way to a happily ever after was always going to take more than hand-wavy Jedi mind tricks. That's because scientists require proof. So, like any self-respecting biologist, Olive panics and kisses the first man she sees.
That man is none other than Adam Carlsen, a young hotshot professor — and well-known ass. Which is why Olive is positively floored when Stanford's reigning lab tyrant agrees to keep her charade a secret and be her fake boyfriend.
But when a big science conference goes haywire, putting Olive's career on the Bunsen burner, Adam surprises her again with his unyielding support and even more unyielding…six-pack abs.
Suddenly their little experiment feels dangerously close to combustion. And Olive discovers that the only thing more complicated than a hypothesis on love is putting her own heart under the microscope.
---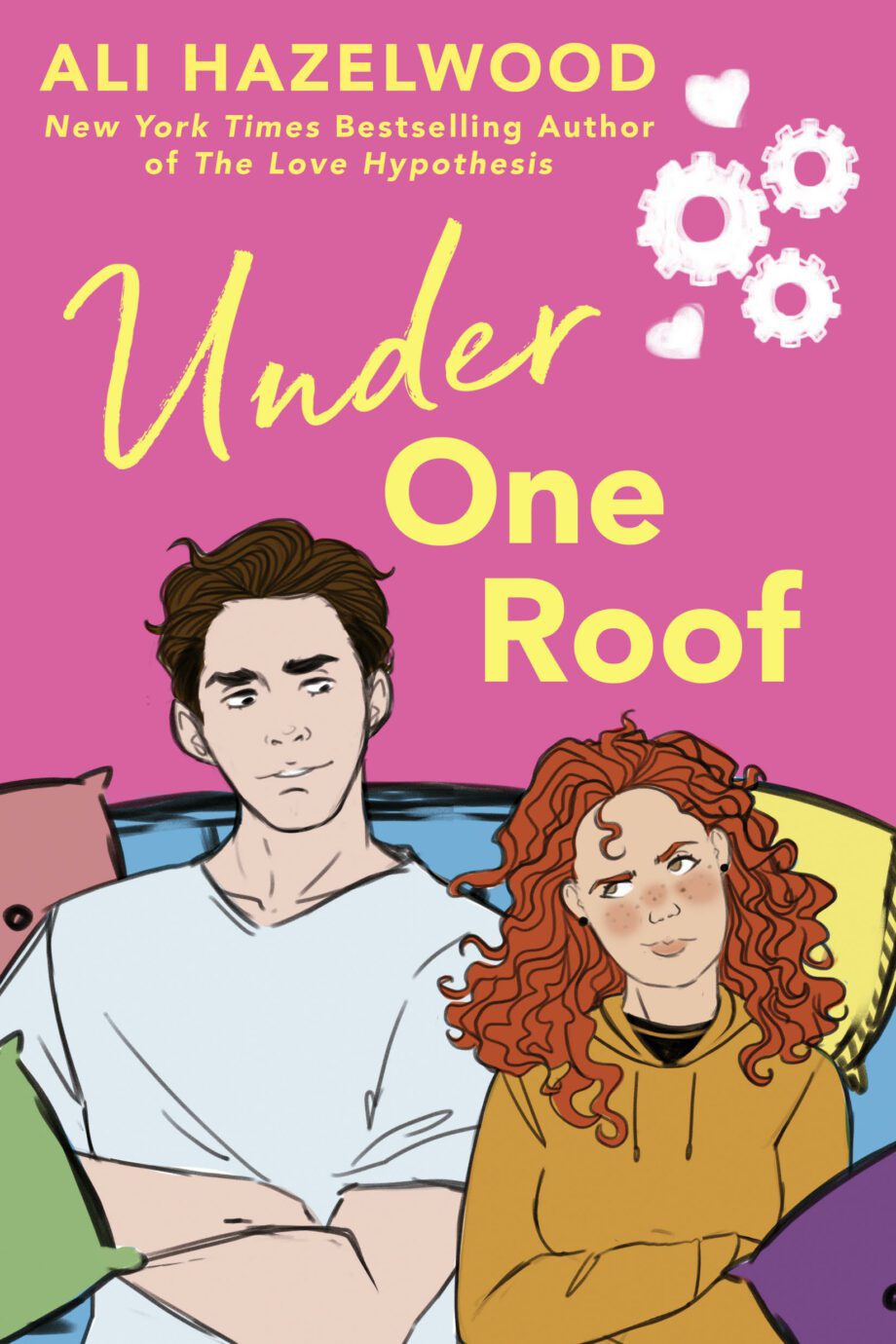 2. Under One Roof
Mara, Sadie, and Hannah are friends first, scientists always. Though their fields of study might take them to different corners of the world, they can all agree on this universal truth: When it comes to love and science, opposites attract and rivals make you burn….
As an environmental engineer, Mara knows all about the delicate nature of ecosystems. They require balance. And leaving the thermostat alone. And not stealing someone else's food. Along with other rules Liam, her detestable big-oil lawyer of a roommate, knows nothing about.
Okay, sure, technically she's the interloper. Liam was already entrenched in his aunt's house like some glowering grumpy giant when Mara moved in. His big muscles and kissable mouth just sitting there on the couch tempting respectable scientists to the dark side… But Helena was her mentor and Mara's not about to move out and give up her inheritance without a fight.
The problem is, living with someone means getting to know them. And the more Mara finds out about Liam, the harder it is to loathe him…and the easier it is to love him.
---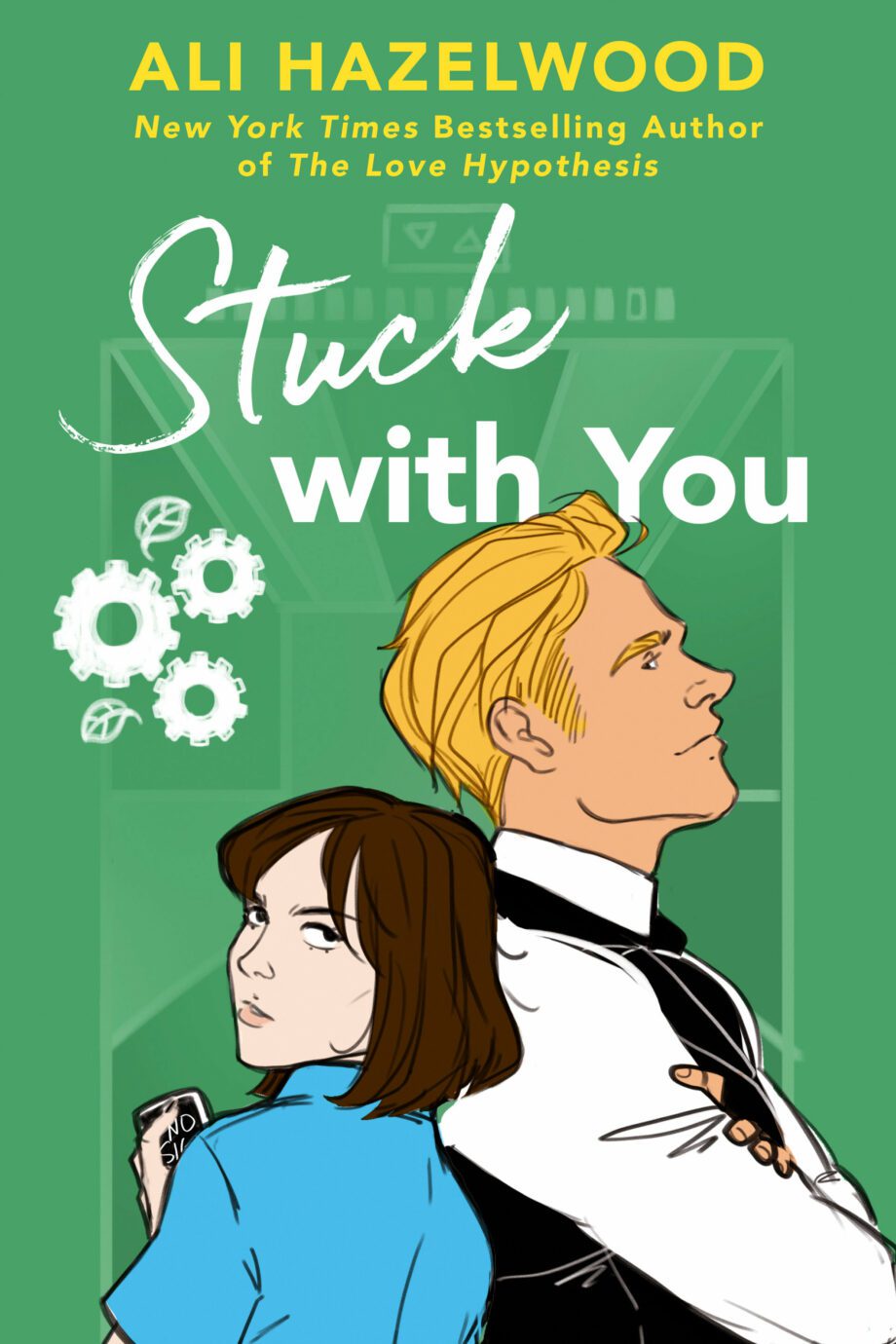 3. Stuck with You
Ali Hazelwood's next STEMinist novella follows Sadie's story within this group of three best friends and scientists.
Logically, Sadie knows that civil engineers are supposed to build bridges. However, as a woman of STEM she also understands that variables can change.
And when you are stuck for hours in a tiny New York elevator with the man who broke your heart, you earn the right to burn that brawny, blond bridge to the ground. Erik can apologize all he wants, but to quote her rebel leader — she'd just as soon kiss a Wookiee.
Not even the most sophisticated of Sadie's superstitious rituals could have predicted such a disastrous reunion. But while she refuses to acknowledge the siren call of Erik's steely forearms or the way his voice softens when he offers her his sweater, Sadie can't help but wonder if there might be more layers to her cold-hearted nemesis than meet the eye. Maybe, possibly, even burned bridges can still be crossed…
---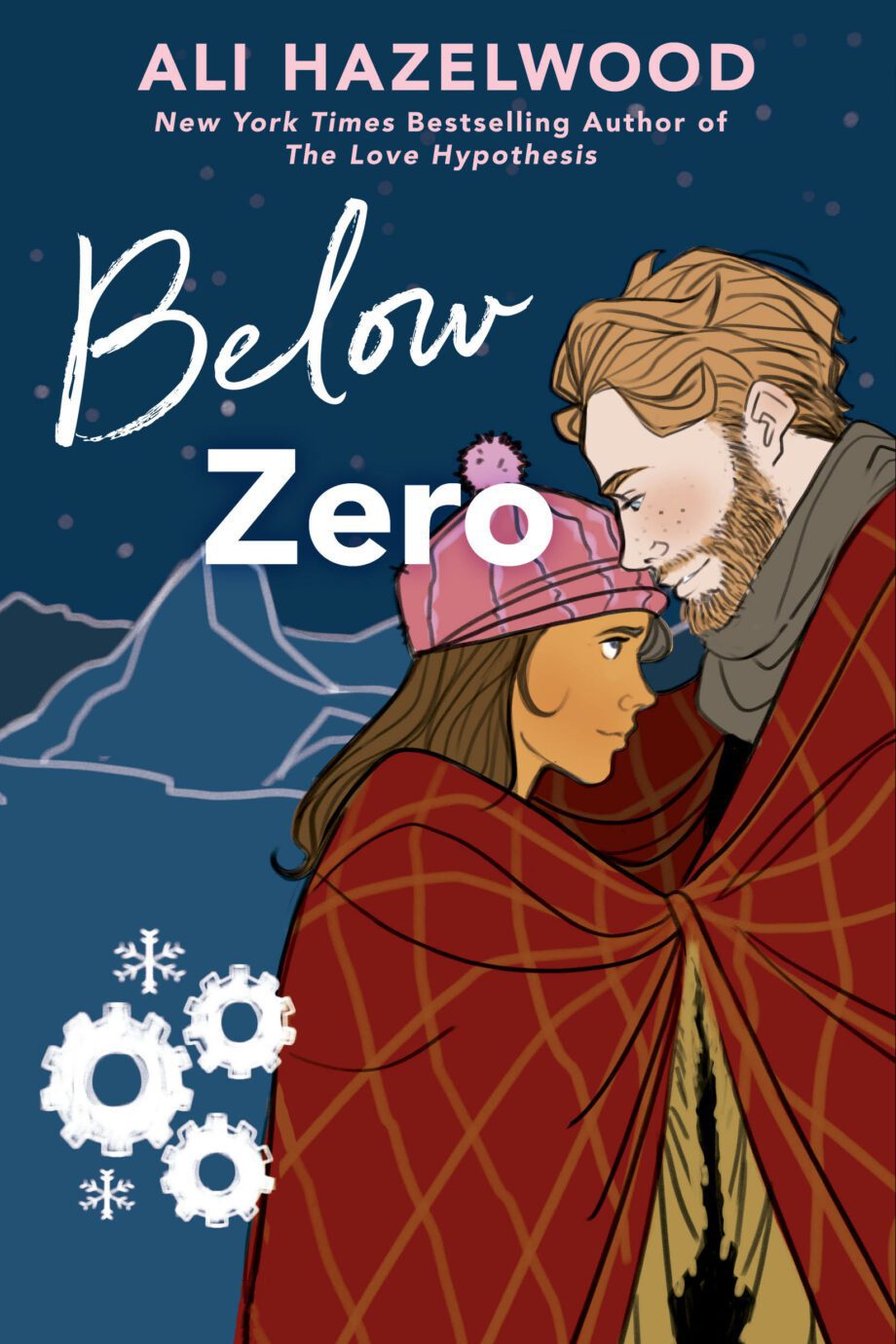 4. Below Zero
The third and final STEMinist novella follows Hannah's path to love. It takes place amidst the frosty terrain of the Arctic as the passion between two rival scientists burns hot.
Hannah's got a bad feeling about this. Not only has the NASA aerospace engineer found herself injured and stranded at a remote Arctic research station — but the one person willing to undertake the hazardous rescue mission is her longtime rival.
Ian has been many things to Hannah: The villain who tried to veto her expedition and ruin her career, the man who stars in her most deliciously lurid dreams…but he's never played the hero. So why is he risking everything to be here? And why does his presence seem just as dangerous to her heart as the coming snowstorm?
---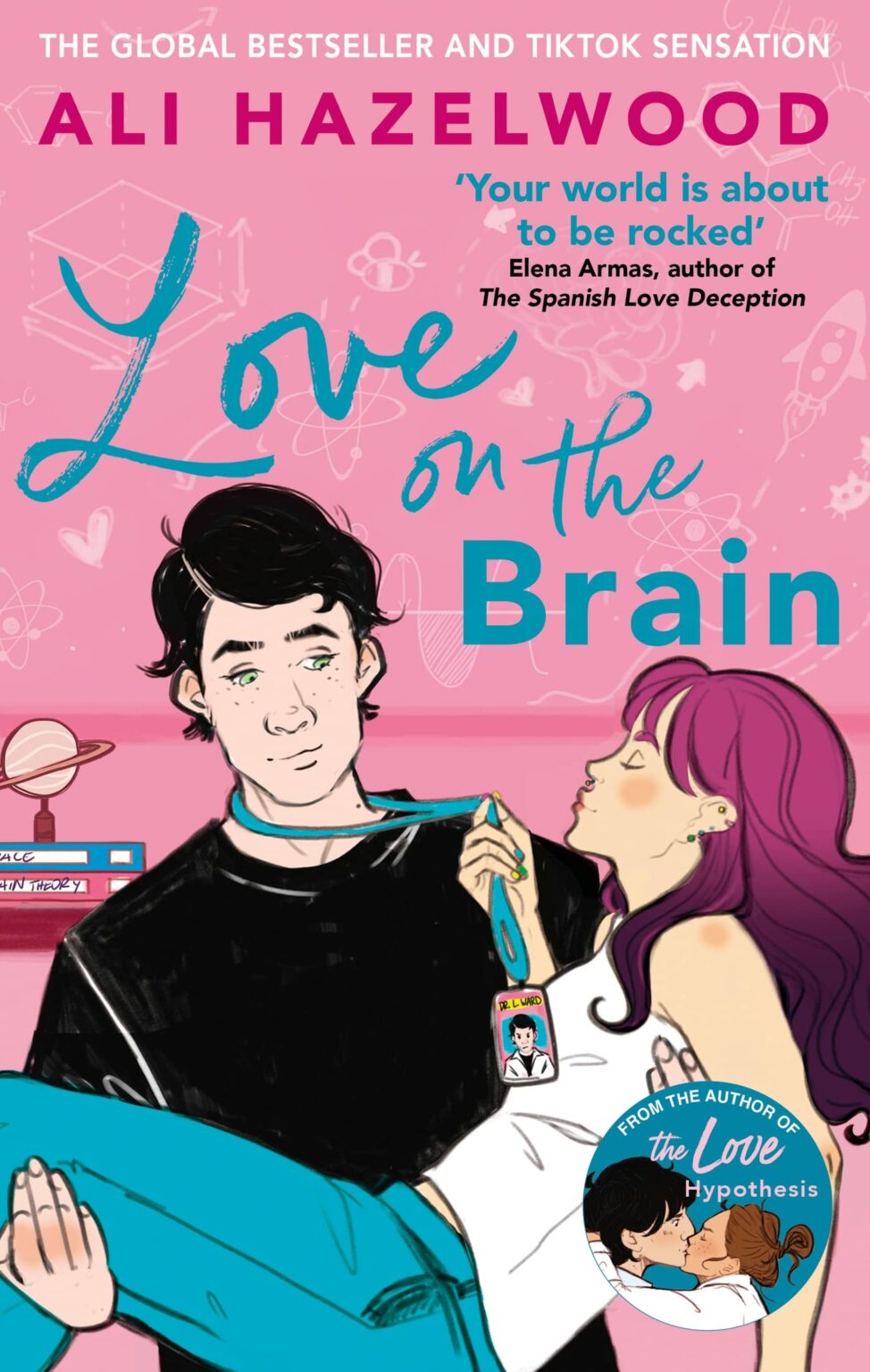 5. Love on the Brain
The final title that is available to read from Ali Hazelwood is Love on the Brain.
Like an avenging, purple-haired Jedi bringing balance to the mansplained universe, Bee Königswasser lives by a simple code: What would Marie Curie do?
If NASA offered her the lead on a neuroengineering project — a literal dream come true after years scraping by on the crumbs of academia — Marie would accept without hesitation. Duh. But the mother of modern physics never had to co-lead with Levi Ward.
Sure, Levi is attractive in a tall, dark, and piercing-eyes kind of way. And sure, he caught her in his powerfully corded arms like a romance novel hero when she accidentally damseled in distress on her first day in the lab. But Levi made his feelings toward Bee very clear in grad school — archenemies work best employed in their own galaxies far, far away.
Now, her equipment is missing, the staff is ignoring her, and Bee finds her floundering career in somewhat of a pickle. Perhaps it's her occipital cortex playing tricks on her, but Bee could swear she can see Levi softening into an ally, backing her plays, seconding her ideas…devouring her with those eyes. And the possibilities have all her neurons firing.
But when it comes time to actually make a move and put her heart on the line, there's only one question that matters: What will Bee Königswasser do?
---
Final thoughts on Ali Hazelwood books in order
Ali Hazelwood writes books for readers that have always felt as if they don't quite fit in, and offers a wonderful, romantic, escapist delight. Her characters are funny and charming with plenty of banter as she evokes tropes such as opposites attract or enemies to lovers.
There are two ways to read the Ali Hazelwood books in order, depending on whether you enjoy novellas, but there is sure to be plenty more to come from this popular author as she embarks on her career in publishing fiction.
Looking for more books in order?
Check out this list of the Emily Henry books in order.