Fans adore both the charming, cozy murder mysteries and the recipes that Joanne Fluke provides in her Hannah Swensen series. However, with more than 30 books in the series spanning three decades, it can be overwhelming to know where to begin. Keep reading to discover your ultimate guide on how to read the Hannah Swensen books in order.
Do you need to read the Hannah Swensen books in order?
As previously mentioned, the Hannah Swensen series takes place in the fictional Minnesotan town of Lake Eden. The series follows our main character Hannah Swensen, the proprietor of the town's bakery, The Cookie Jar. With each new installment a murder shakes the small town and it is up to Hannah to solve the mystery before it's too late.
Like with many mysteries it is possible to read the Hannah Swensen books in any order. However, if you have the time and opportunity, the recommended reading order is to follow the publication order.
Reading the Hannah Swensen books in publication order will allow you to experience the books the way Fluke intended. Publication order will also allow you to fully get to know the characters and their backstory. Finally, it will shield you from any potential spoilers from previous installments such as romantic pursuits, or perhaps even the result of a previous murder.
With all that said, we have included two reading orders in this ultimate guide and we'll dive into each order now.
#1 Hannah Swensen Books in Order of Publication
The first way to read the Hannah Swensen books in order is the recommended reading order and that is, of course, publication order.
This is the best way to read the books if this is your first time reading the series. This will allow you to glean the details of Hannah Swensen's life and backstory in the order that Joanne Fluke intended. As well, it will ensure that you do not stumble across any potential spoilers from previous books by reading them out of order.
#2 Hannah Swensen Books in Order of Chronology
The other way you can read the Hannah Swensen books in order is in chronological order, which is quite similar to our previous list. In fact, this list only has one difference, and that is with what book you begin the series. This reading order places Christmas Cake Murder at the beginning as it is a prequel from before Hannah opened The Cookie Jar.
Again, this is a very subtle change and also not the recommended reading order if you are only just beginning your Hannah Swensen reading journey.
That's because Christmas Cake Murder was written nearly two decades after the first Hannah Swensen book was published. While it takes place before the events of Chocolate Chip Cookie Murder chronologically, it is better to wait until you are already familiar with the cast of characters before you read this prequel so you can best appreciate it.
Non-Fiction Books
Hannah Swensen Adaptations
If you're only just beginning your Hannah Swensen reading journey, you might have been inspired to pick up the books by the popular Hallmark movies.
The Murder, She Baked franchise premiered in 2015 with A Chocolate Chip Cookie Mystery. Since then there have been five other films released: A Plum Pudding Mystery, A Peach Cobbler Mystery, A Deadly Recipe, Just Desserts, and Sweet Revenge. With the release of the latest installment in 2021, the franchise changed names from Murder, She Baked to A Hannah Swensen Mystery.
The first three films are adaptations of the novels with the same names, while A Deadly Recipe adapts Fudge Cupcake Murder, Just Desserts adapts Strawberry Shortcake Murder, and Sweet Revenge adapts Cream Puff Murder.
The iconic Hallmark actress and former soap star Alison Sweeney plays the crime-solving baker Hannah Swensen in the multiple adaptations, and is also an executive producer on the latest installment.
Cameron Mathison plays her love interest in the movies, Detective Mike Kingston, and Gabriel Hogan plays her other love interest, Doctor Norman Rhodes.
About Joanne Fluke
Joanne Fluke is the penname of the woman behind the popular Hannah Swensen series: Joanne Fischmann. While Fischmann has written under numerous monikers, Joanne Fluke is her most popular and, for simplicity's sake, what we will use for the remainder of this article.
In addition to the Swensen series, Fluke has also written a number of other books. If you're looking to find out more about her entire bibliography, you can read our article about all the Joanne Fluke books in order.
Much like our main character Hannah Swensen, Joanne Fluke also grew up in a small rural Minnesota town. She has said the setting of the Swensen series reminds her of her own upbringing and hometown. While Lake Eden might be fictional, this inherent kinship with the setting lends a familiarity and authenticity to Fluke's writing.
Before she became an author Fluke held many different jobs such as a teacher, a psychologist, a musician, a short order cook, and many, many more.
Fluke also hails from a family of bakers, which becomes apparent just by looking at the titles for her Hannah Swensen series. Each title depicts a mouth-watering dessert that pertains to the puzzling murder of the book. Even more delicious than that is that Fluke also includes recipes within her books, allowing you to whip up your own sweet treat.
Fluke now lives in California with her husband, children, and many animals.
A Summary of the Hannah Swensen Books in Order
Since we've already summarized the first 15 Hannah Swensen books in our Joanne Fluke books in order article, we've chosen to highlight the next 10 books of the Hannah Swensen series in this list. Below you will find books 16 through 25 to enjoy.
---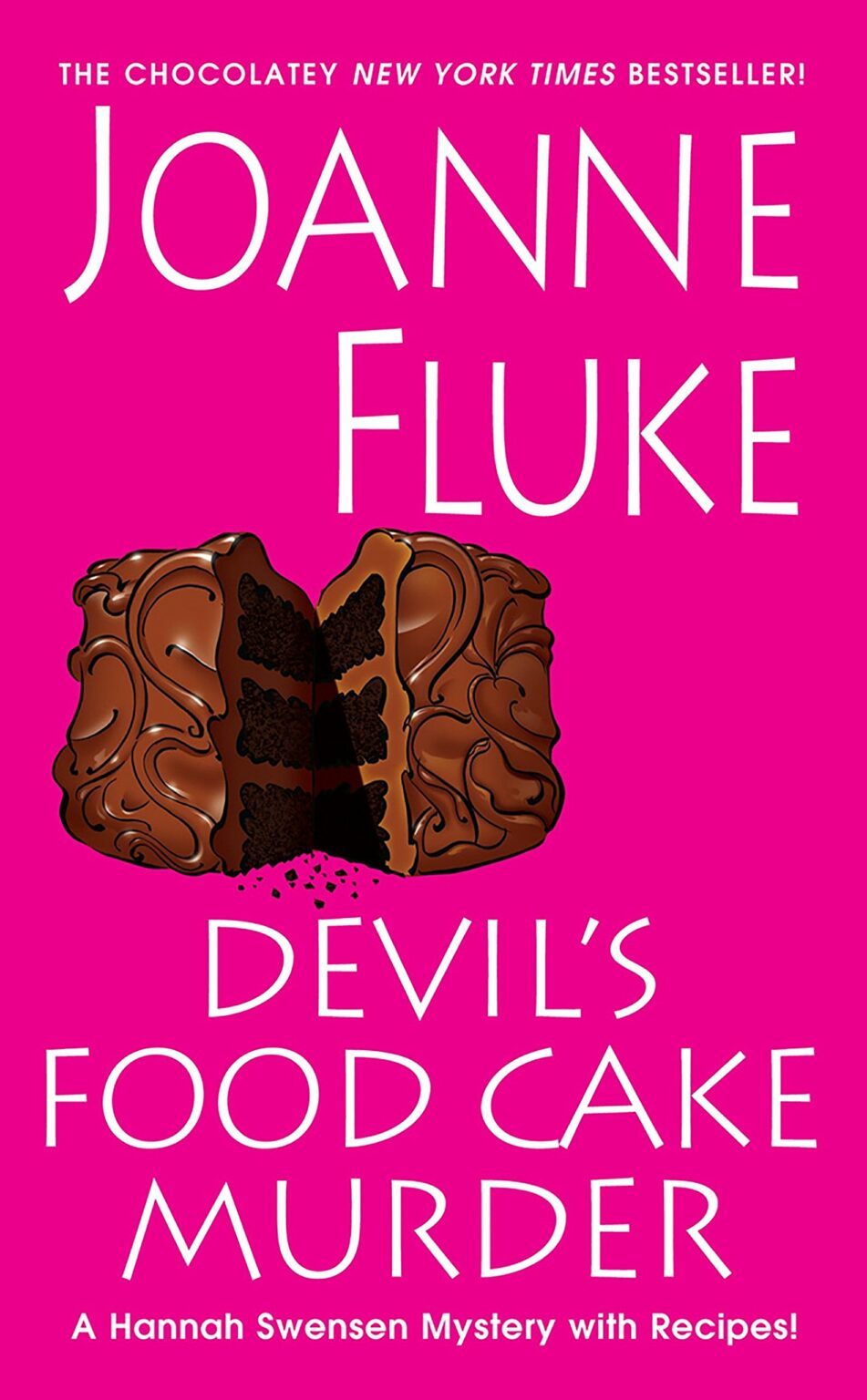 Devil's Food Cake Murder
Hannah Swensen has to admit life is pretty sweet.
Things are going well in the romance department, and her bakery's delectable confections are selling as fast as she can make them. Even her good friend Claire is head over heels with her new husband, Reverend Bob Knudson. If only they could find time to take their honeymoon!
When Bob's childhood friend, Matthew Walters, comes to town, it seems like divine intervention. Matthew, like Bob, is a Lutheran minister with a stubborn sweet tooth. Since he's on sabbatical, Matthew is happy to fill in for Bob while he and Claire take that long-awaited honeymoon.
It sounds like the perfect plan — until Hannah finds Matthew facedown in a plate of Devil's Food Cake, a single bullet in his head. And the only witness is a bird who squawks: The wages of sin is death. It will take some sleuthing for Hannah to sift out the killer…
---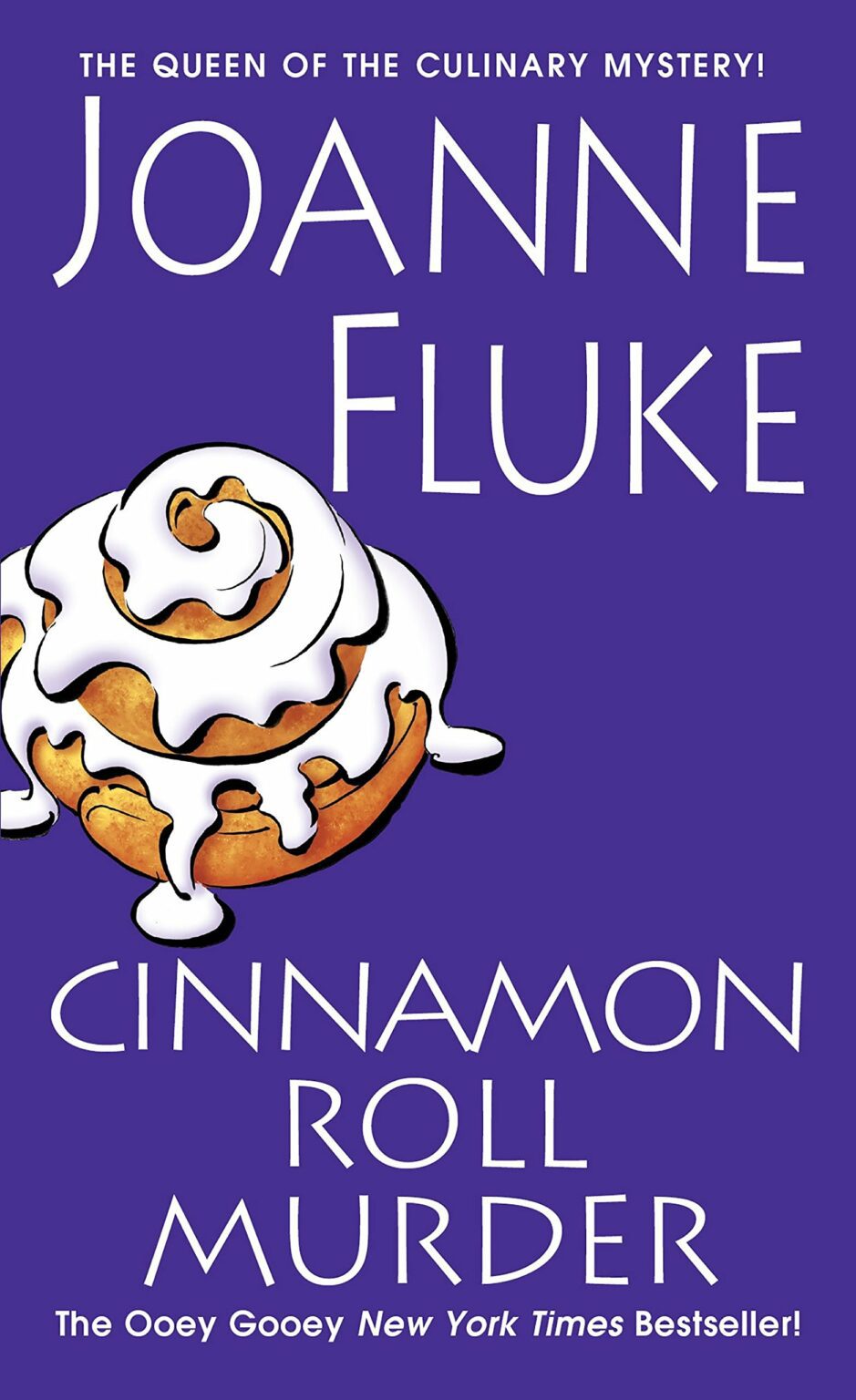 Cinnamon Roll Murder
When bakery owner Hannah Swensen hears that the Cinnamon Roll Six jazz band will be playing at Lake Eden, Minnesota's Weekend Jazz Festival, she's more than happy to bake up a generous supply of their namesake confections to welcome them to town.
Before the festival even begins, tragedy strikes when the tour bus overturns. Among those injured is Buddy Neiman, the band's beloved keyboard player.
His injuries appear minor, until his condition suddenly takes a turn for the worse — as in dead. Hannah's no doctor, but she suspects that the surgical scissors someone plunged into Buddy's chest may have something to do with it.
Fortunately, she's on the case, because she knows from experience that nothing's sweeter than bringing a killer to justice…
---
Red Velvet Cupcake Murder
This summer has been warmer than usual in Lake Eden, Minnesota. Hannah Swensen is trying to beat the heat both in and out of her bakery kitchen. But she's about to find out the hard way that nothing cools off a hot day like a cold-blooded murder.
At the grand opening of a local hotel, a police department employee nearly dies falling from a penthouse. Then another woman, with whom Hannah has a less-than-friendly relationship, winds up dead. Hannah is the prime suspect — and to clear her own name, she's got to find out who iced the victim…
---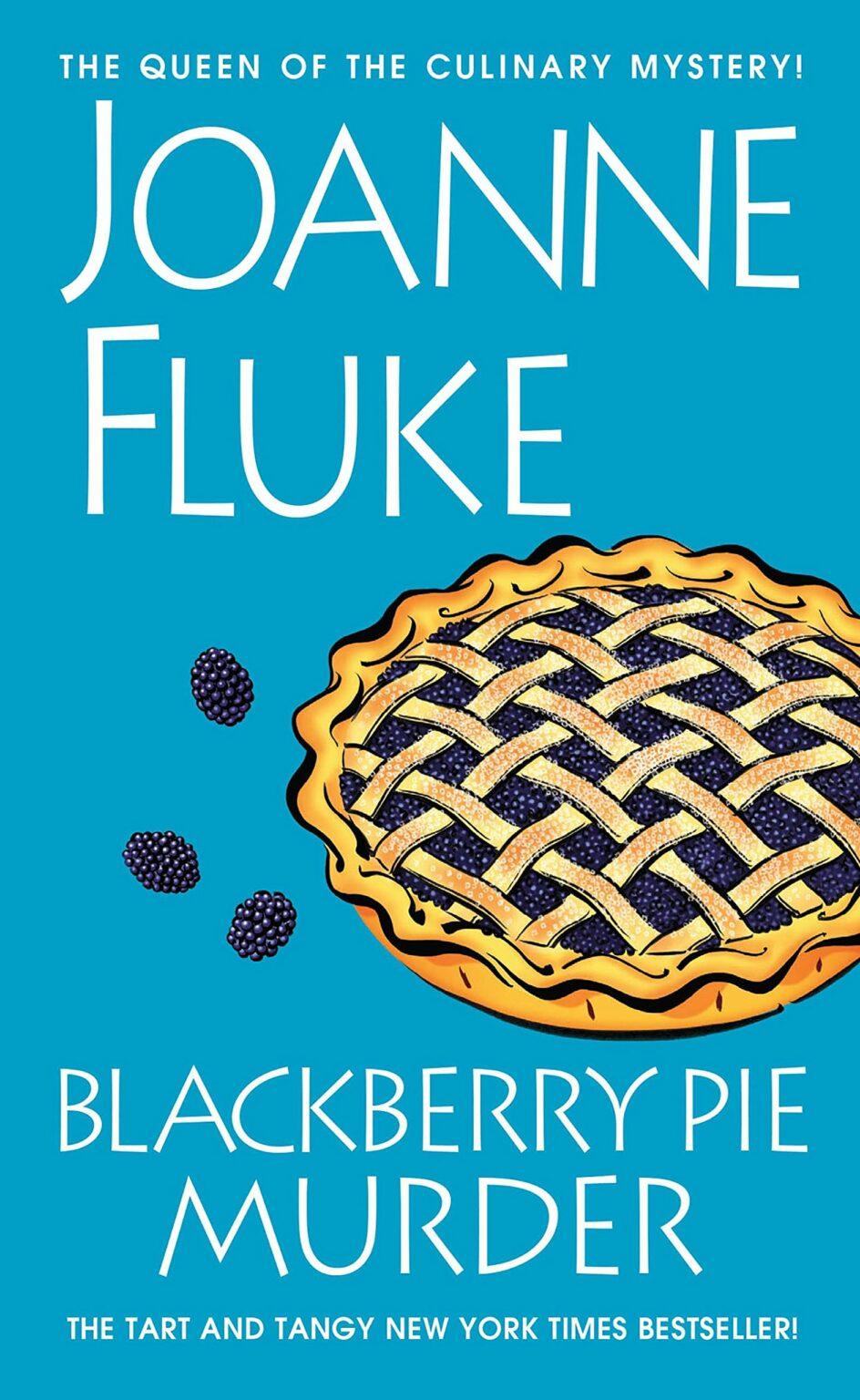 Blackberry Pie Murder
It's been a sleepy summer for the folks of Lake Eden, Minnesota. In fact, it's been a whole four months since anyone in the Swensen family has come across a dead body — a detail that just made the front page of the local paper. And that means Hannah Swensen can finally focus on her bakery…or can she?
Life is never really quiet for Hannah. After all, her mother's wedding is about a month away and guess who's in charge of the planning?
Just when Hannah believes her biggest challenge will be choosing buttercream or fondant for the cake, she accidentally hits a stranger with her cookie truck while driving down a winding country road in a raging thunderstorm. Hannah is wracked with guilt, and things get even worse when she's arrested — for murder!
But an autopsy soon reveals the mystery man, his shirt covered in stains from blackberry pie, would have died even if Hannah hadn't hit him. Now, to clear her name, she'll have to follow a trail of pie crumbs to track down the identity of the deceased, find out how he wound up in her path — and get herself to the church on time…
---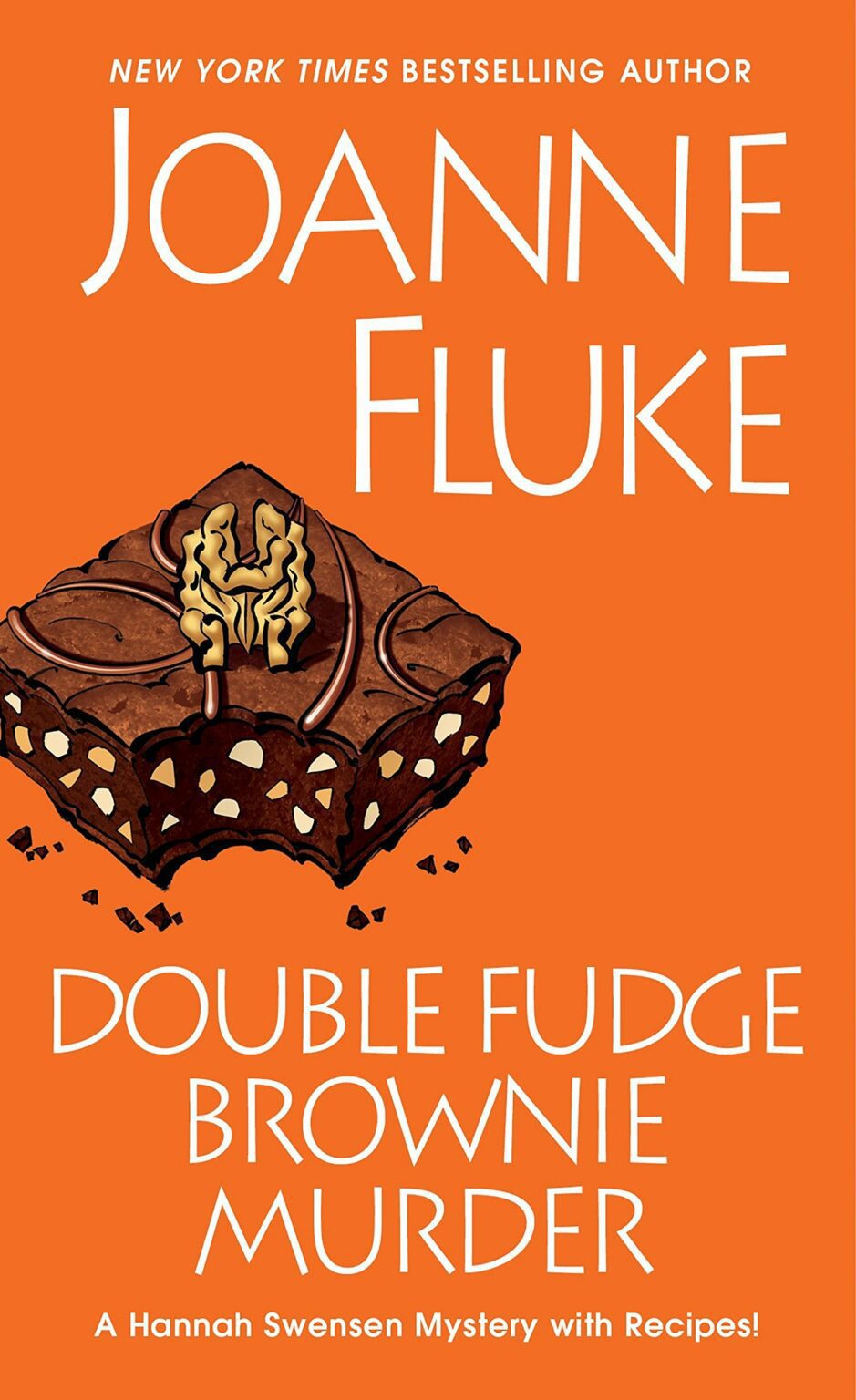 Double Fudge Brownie Murder
Hannah Swensen has a hard time focusing on her bakery at the moment. Thanks to an unexpected trip to Las Vegas and a longstanding love triangle that may soon turn into a quadrangle. Not to mention the nerves she's experiencing over the upcoming trial for her involvement in a tragic accident.
When she gets back to Lake Eden, Minnesota, she's eager to clear her name once and for all. But her troubles only double when she finds the judge bludgeoned to death with his own gavel — and Hannah is the number one suspect.
Now on trial in the court of public opinion, she sets out in search of the culprit and discovers that the judge made more than a few enemies during his career. With time running out, Hannah will have to look at all the evidence and restore order to the court…
---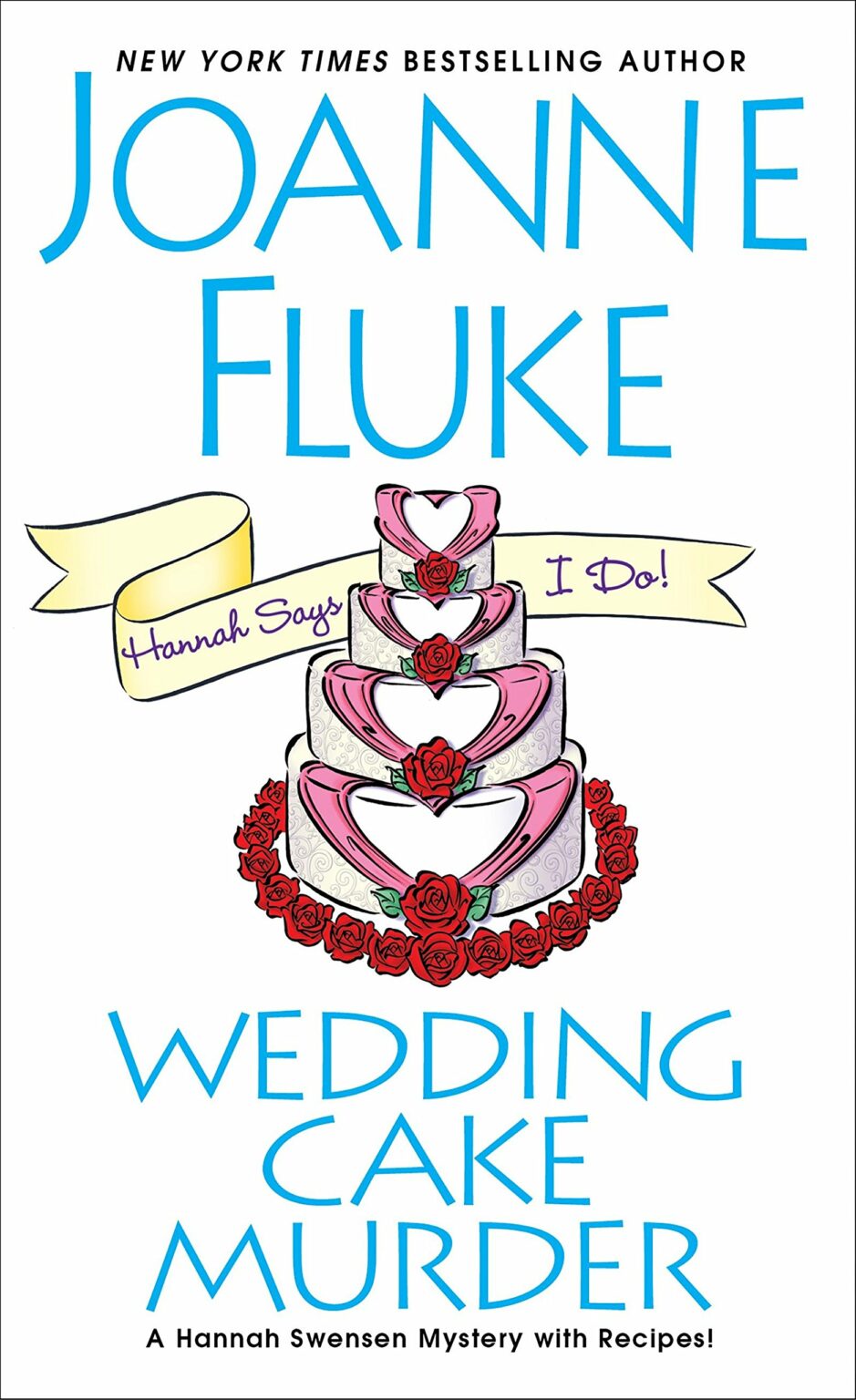 Wedding Cake Murder
Folks in Lake Eden, Minnesota, may have had their doubts, but at long last, Hannah Swensen is getting married! And her excitement only grows when she learns the man of her dreams will be able to join her on her trip to New York City for the Food Channel's dessert chef contest. They get a taste of the Big Apple before Hannah wins the Hometown Challenge — and the producers bring all the contestants to Lake Eden to tape the remainder of the show.
It's nerve-wracking enough being judged by Alain Duquesne, a celebrity chef with a nasty reputation. But it's even more chilling to find him stabbed to death in the Lake Eden Inn's walk-in cooler — before he's even had a chance to taste Hannah's Butterscotch Sugar Cookies! Now Hannah has not only lost her advantage, she'll have to solve a mystery with more layers than a five-tiered wedding cake…
---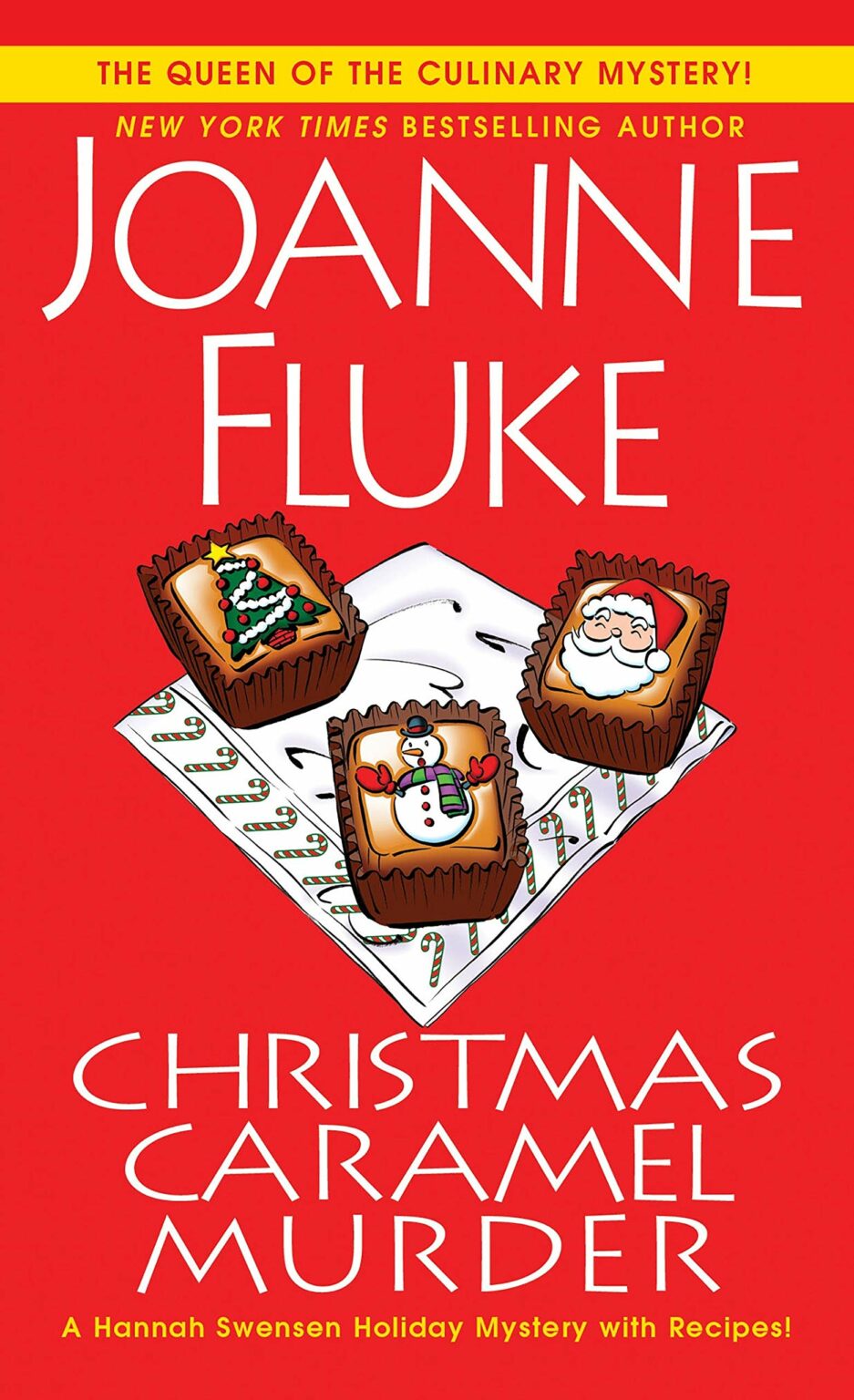 Christmas Caramel Murder
Christmas normally descends on Lake Eden, Minnesota, as gently as reindeer alighting on a rooftop. But this yuletide season, the only thing coming down Hannah Swensen's chimney is a case of murder.
Hannah and her pal Lisa have agreed to provide the goodies for the town's annual production of A Christmas Carol. But before anyone can say "Bah, humbug!" a Santa-sized sackful of trouble ensues.
Like the fact that Lisa's husband will be playing Mr. Claus to his ex-girlfriend Phyllis Bates' Mrs. Claus. Or that before the curtains even go up Phyllis is found dead in the snow — wearing a costume that the real Mrs. Claus would put on the naughty list.
Soon, the suspects pile up faster than snowdrifts while a merry murderer remains on the loose. With clues hard to find, it might take a visit from ghosts of Christmas past to wrap up this mystery in time for the holidays…
---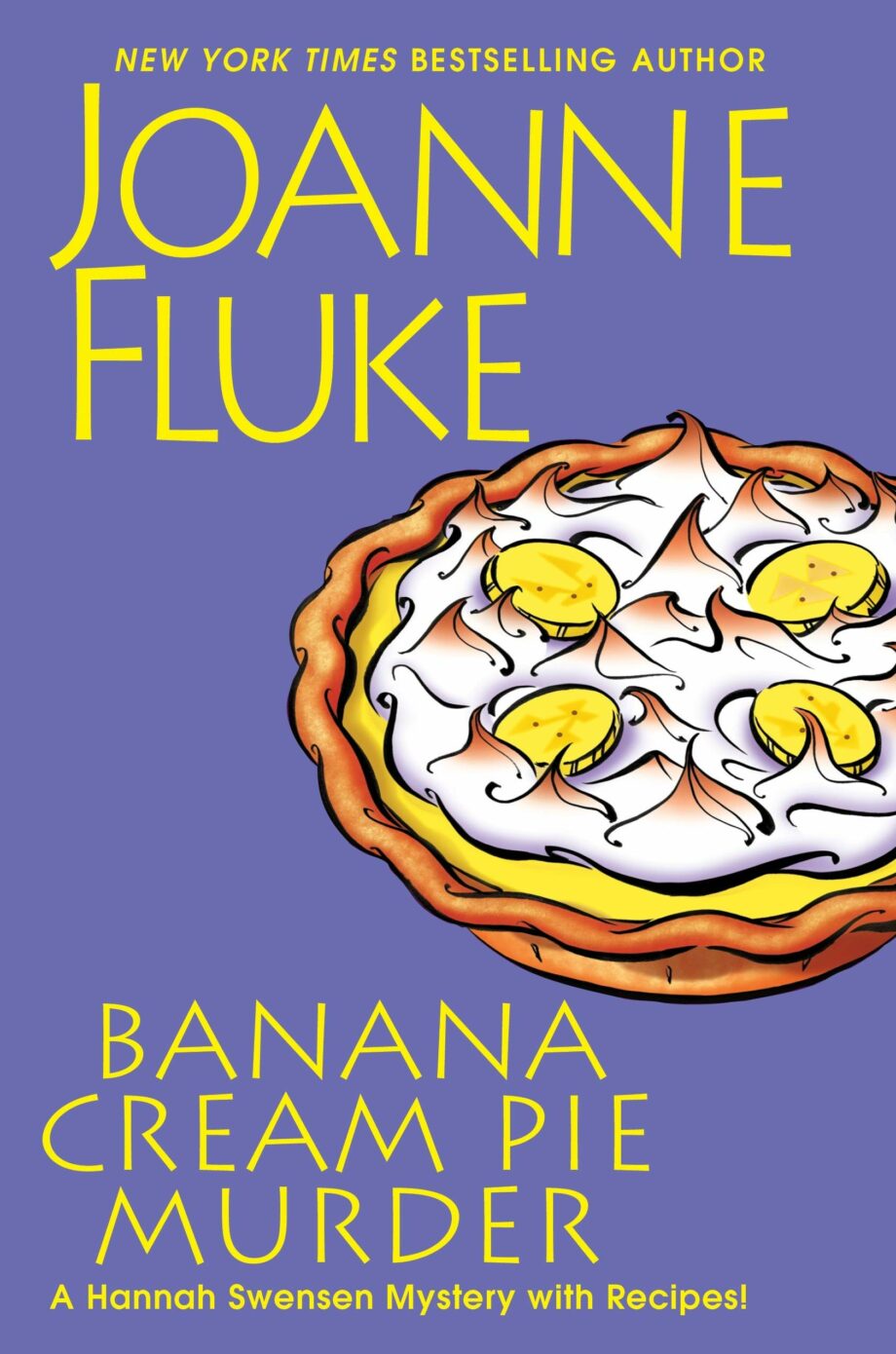 Banana Cream Pie Murder
A romantic seven-day cruise is the perfect start to bakery owner Hannah Swensen's marriage. However, with a murder mystery heating up back in Minnesota, it seems the newlywed's homecoming won't be as sweet as anticipated.
Hannah's eager to settle down in Lake Eden and turn domestic daydreams into reality. But then her mother's neighbor is discovered murdered in the condo downstairs.
Victoria Bascomb, once a renowned stage actress, was active in the theater community during her brief appearance in town, and made throngs of enemies along the way. Did a random intruder murder the woman as police claim, or was a deadlier scheme at play?
As Hannah peels through countless suspects and some new troubles of her own, solving this crime — and living to tell about it — might prove trickier than mixing up the ultimate banana cream pie…
---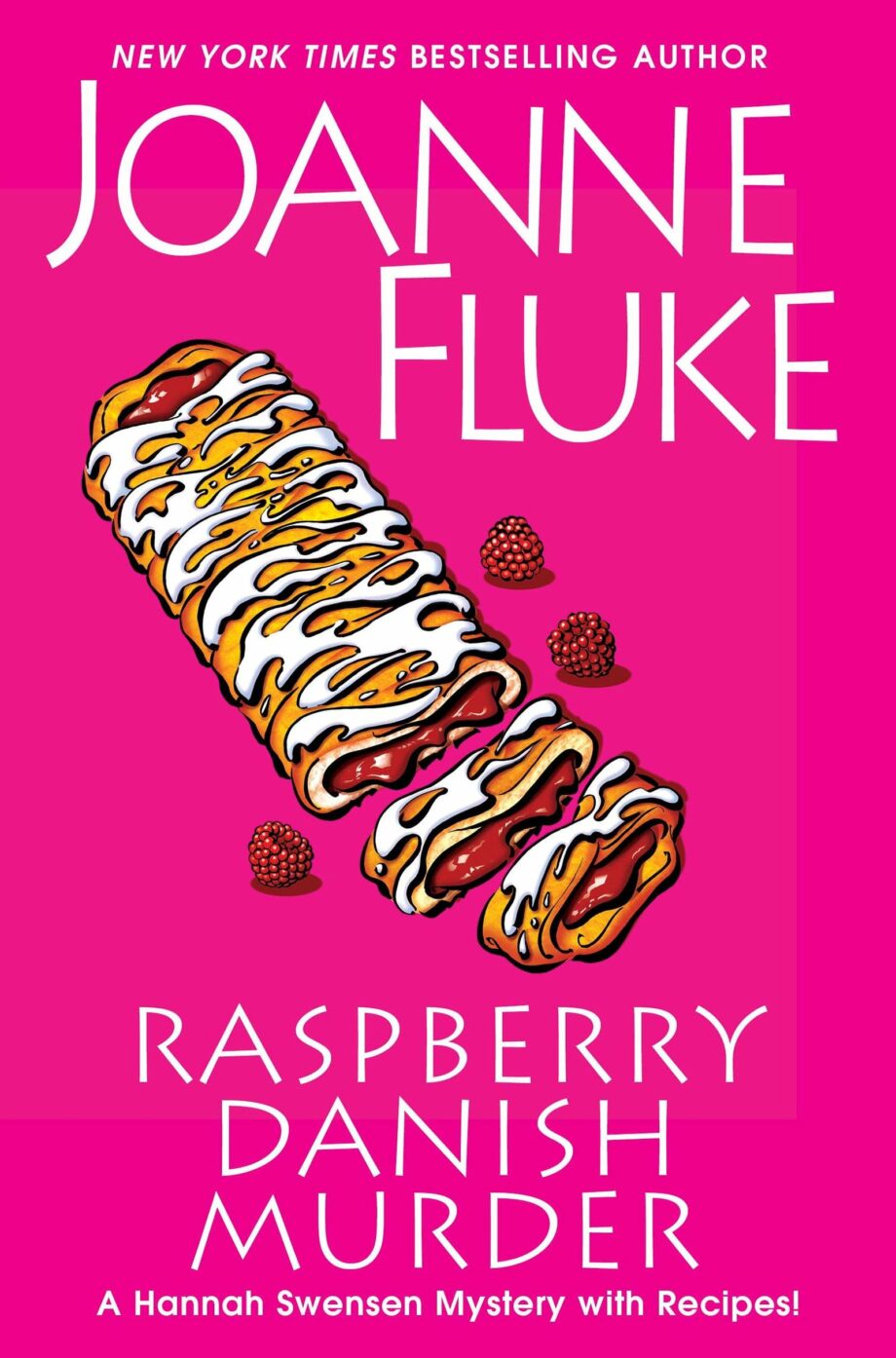 Raspberry Danish Murder
Hannah Swensen has been feeling as bitter as November in Minnesota since her husband, Ross, vanished without a trace and left their marriage in limbo. Still, she throws herself into a baking frenzy for the sake of pumpkin pie and Thanksgiving-themed treats while endless holiday orders pour into The Cookie Jar.
Hannah even introduces a raspberry Danish pastry to the menu, and P.K., her husband's assistant at KCOW-TV, will be one of the first to sample it. But before taking a bite, P.K. — who's been driving Ross's car and using his desk at work — is murdered.
Was someone plotting against P.K.? Or did Ross dodge a deadly dose of sweet revenge? Hannah will have to quickly sift through a cornucopia of clues and suspects to stop a killer from bringing another murder to the table.
---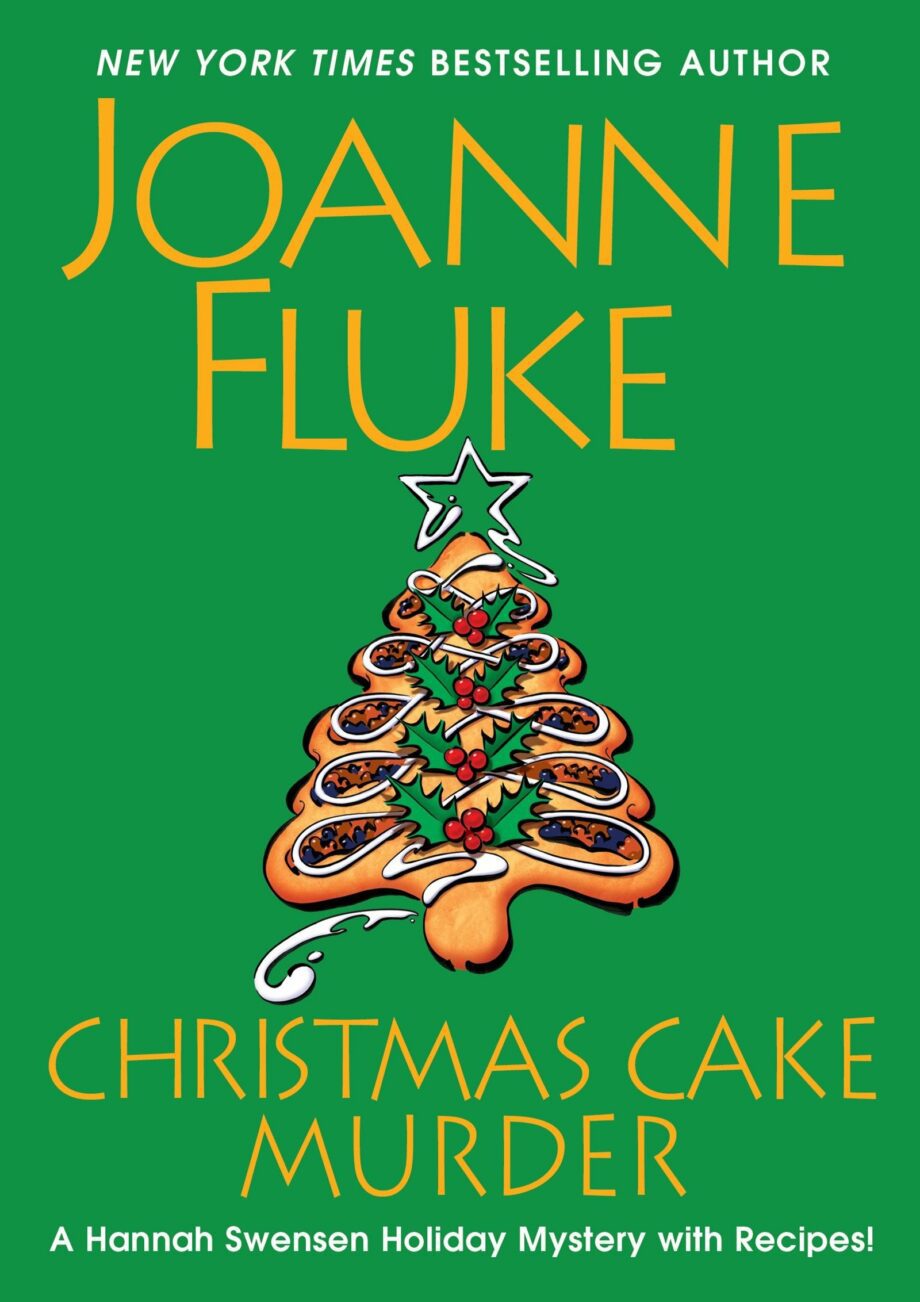 Christmas Cake Murder
It's Christmas many years ago, and topping young Hannah Swensen's wish list is becoming the go-to baker in Lake Eden, Minnesota. But as Hannah finds out, revisiting holiday memories can be murder…
With her dream of opening The Cookie Jar taking shape, Hannah's life matches the hectic December hustle and bustle in Lake Eden — especially when she agrees to help recreate a spectacular Christmas Ball from the past in honor of Essie Granger, an elderly local in hospice care.
But instead of poring over decadent dessert recipes for the merry festivities, she instantly becomes enthralled by Essie's old notebooks — and the tale of a woman escaping danger on the streets of New York.
Hannah's surprised by Essie's secret talent for penning crime fiction. She's even more surprised when the story turns real. As Hannah prepares to run a bakery and move out of her mother's house, it'll be a true miracle if she can prevent another Yuletide disaster by solving a mystery as dense as a Christmas fruitcake…
---
Final Thoughts on Hannah Swensen Books in Order
There you have the Hannah Swensen books in order and everything you need to best enjoy this series. These cozy mysteries are perfectly complimented by tasty recipes you'll be sure to appreciate.
Looking for more books in order?
If you love Joanne Fluke's books for the cozy mystery ambience they imbue, you might also enjoy reading the Agatha Raisin books in order.