The Flowers in the Attic series in order challenged audiences immediately following its publication. Its themes pushed boundaries of what was deemed socially acceptable. The result was wide-spread bans on the books, yet readers ferociously flocked to the series.
The series by V.C. Andrews includes a lot of heavy themes and topics such as incest, rape, child abuse, and more. Yet it was her most popular series. It is dark and twisted, yet the fascination for these characters comes from their flaws.
About V.C. Andrews
V.C. Andrews loved fairy tales and gothic literature like Jane Eyre and Dracula while growing up. So it's not wonder that when it came time for her to pick up a pen, a gothic horror story like Flowers in the Attic came out.
Andrews also lived a slightly tragic life before finding her calling as an author. Her first book wasn't published until she was 57.
But when she was 17, Andrews stumbled down a flight of steps which threw her spine out of alignment. It also aggravated a pre-existing condition. Surgeries that were meant to help only made things worse and she spent the rest of her life with limited mobility and largely confined to bed or a wheelchair.
Andrews has said that the themes of confinement and Cathy's perspective of being imprisoned in the attic came from her own lived experience following her injury and failed surgeries.
Andrews's relationship with her mother has made fans wonder if that inspired some of the tension between the Flowers character Cathy and her mother. Following Andrews's accident and confinement, her mother allegedly hid her away according to a cousin. Her mother accompanied her on every book tour, but refused to read her books due to the subject matter.
Despite her own mother's refusal to read the book, millions of others had no similar disinclination. Gillian Flynn has named Flowers in the Attic as an inspiration, saying she will die with it in her hands. The book has sold more than 40 million copies around the world.
#1 – Flowers in the Attic Series in Order of Publication
There are two ways to read the Flowers in the Attic series in order, but this first reading order is the recommendation if you are reading these books for the first time. This is the reading order that many fans originally experienced the books in.
As well, following the publication order of the series means you will not inadvertently see spoilers in books that chronologically take place first, but were published after. This will maintain the integrity and the shock from the twists.
Another important aspect to note is that while V.C. Andrews created these characters, settings, and originally broke the mold, she did not write the entirety of the series. Andrews died while writing Garden of Shadows and it was completed by Andrew Neiderman as a ghost writer. Neiderman has subsequently written each book following this family.
#2 – Flowers in the Attic Series in Order of Chronology
However, if you've already read the first reading order for the Flowers in the Attic series, then you may want to experience the books in a new way. This second reading order organizes the series into chronological order, slotting in the prequels and sequels.
Again, this reading order is not recommended for first time Flowers in the Attic readers. It will spoil the climax and plot twists of the first books published. But for those who are already fans and wishing to understand the chronological timeline with so many prequels and sequels, this will provide that necessary context.
About Andrew Neiderman
As previously mentioned, Andrews died in 1986 before she could complete Garden of Shadows. Facing an incredibly popular series and an unfinished book, her estate turned to another author to finish the book: Andrew Neiderman.
Neiderman was already a published author in his own right. While he hadn't read any of Andrews's work previously, his wife was a fan and the choice was simple. Finishing the fifth novel also wasn't the end of Neiderman acting as a ghostwriter for the Andrews estate by any stretch of the imagination.
It has been more than 30 years since he finished Garden of Shadows, and Neiderman has written about 80 more books as V.C. Andrews with a collective 107 million copies within the Andrews franchise sold in 95 countries.
In addition to those books and his own pieces of fiction, Neiderman has also written a biography about Andrews: The Woman Beyond the Attic: The V.C. Andrews Story.
A Summary of Flowers in the Attic Series in Order
Now that you know the best way to read the Flowers in the Attic series in order and a bit of contextual information, it's time to dive into the books themselves. If you haven't read these books before, there will be minor spoilers as the series progresses below. However, these summaries will help reveal a little bit more about these four children who underwent horrible trauma and confinement within this ruthless home.
---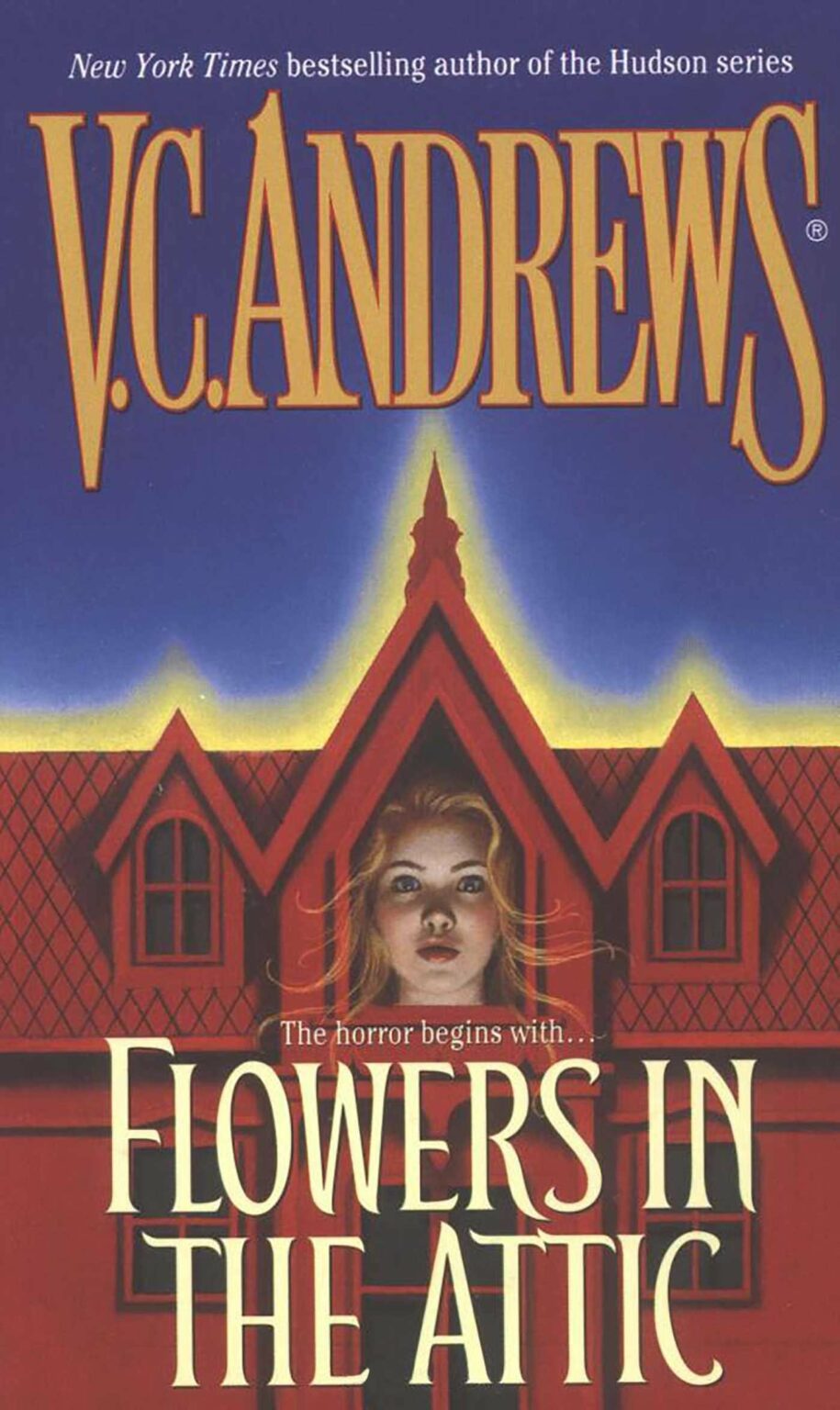 1. Flowers in the Attic
This is the introduction to the Dollanganger siblings. When the father of Cathy, Chris, and the twins dies, them and their mother arrive on the doorstep of the matriarch of the family, their mother's mother. But, if their mother wants to crawl back into her father's graces and win back her inheritance, they must hide the children away in the attic.
It was only supposed to be a few days while her ailing father breathes his last breaths. But the days swell into years. Confined and restricted they begin to experience adult dreams and adult desires, with a superstitious grandmother who believes the Devil works in devious ways, even through children.
---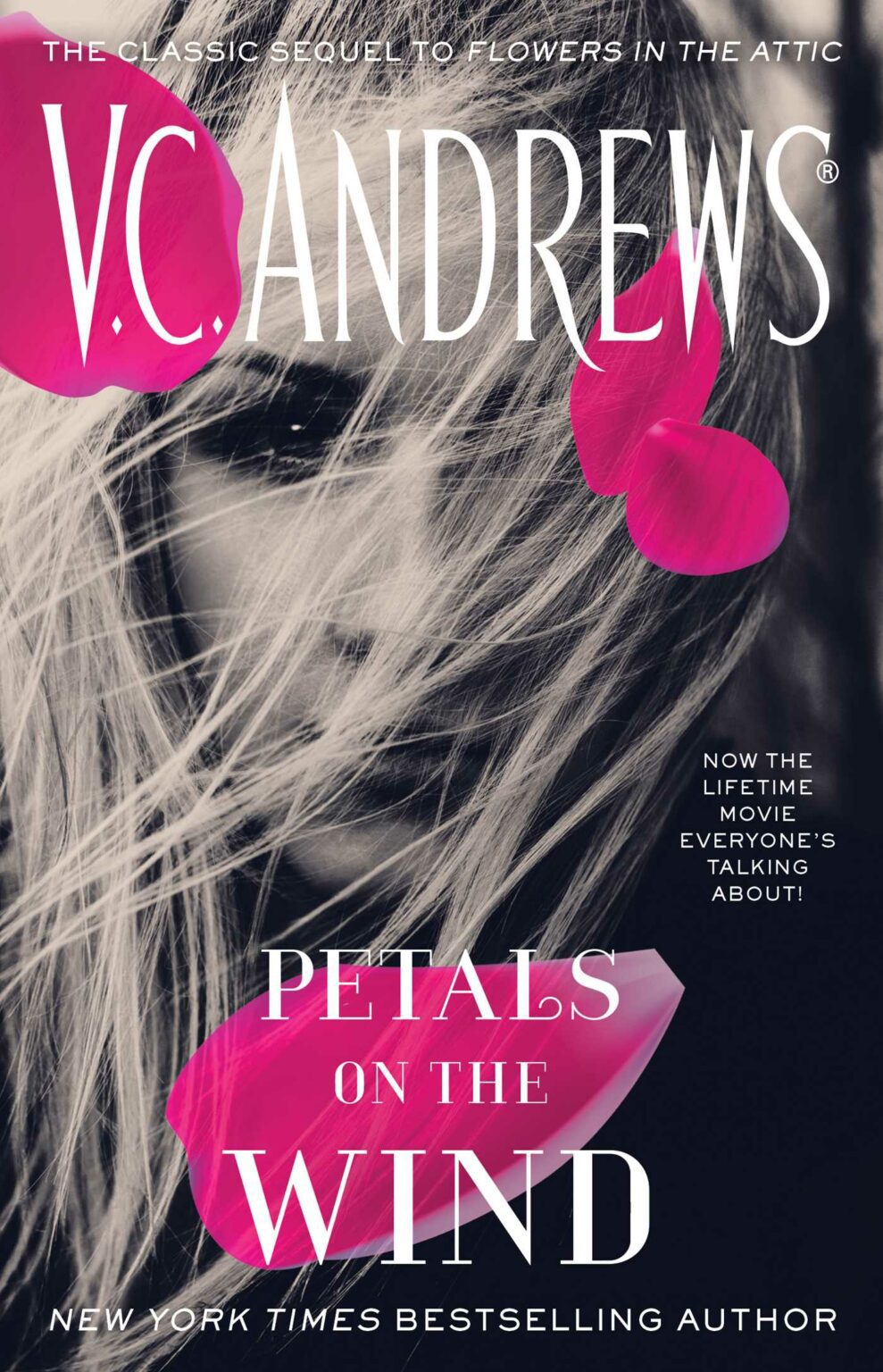 2. Petals on the Wind
It proves difficult for the children to leave the confines and horrors of the attic in the past as they try to build new, promising lives. But they know it wasn't their fault. Right?
Cathy knows she now has the powers she learned from her beautiful mother. She knows it in the way all men look and yearn for her. So now it is time to put it to the test. She will show her mother and grandmother that the pain and terror of the attic will not be forgotten.
---
3. If There Be Thorns
Christopher and Cathy have made a loving home for their three children. But then an elderly woman and her strange butler move in next door.
The Old Woman in Black watches from her window, lures their lonely son Bart inside with cookies and ice cream, and asks him to call her "grandmother." Slowly, Bart transforms. Each visit pushes him closer to the edge of madness and violence, while his anguished parents can only watch.
For Cathy and Chris, the horrors of the past have come home…and everything they love may soon be torn from them.
---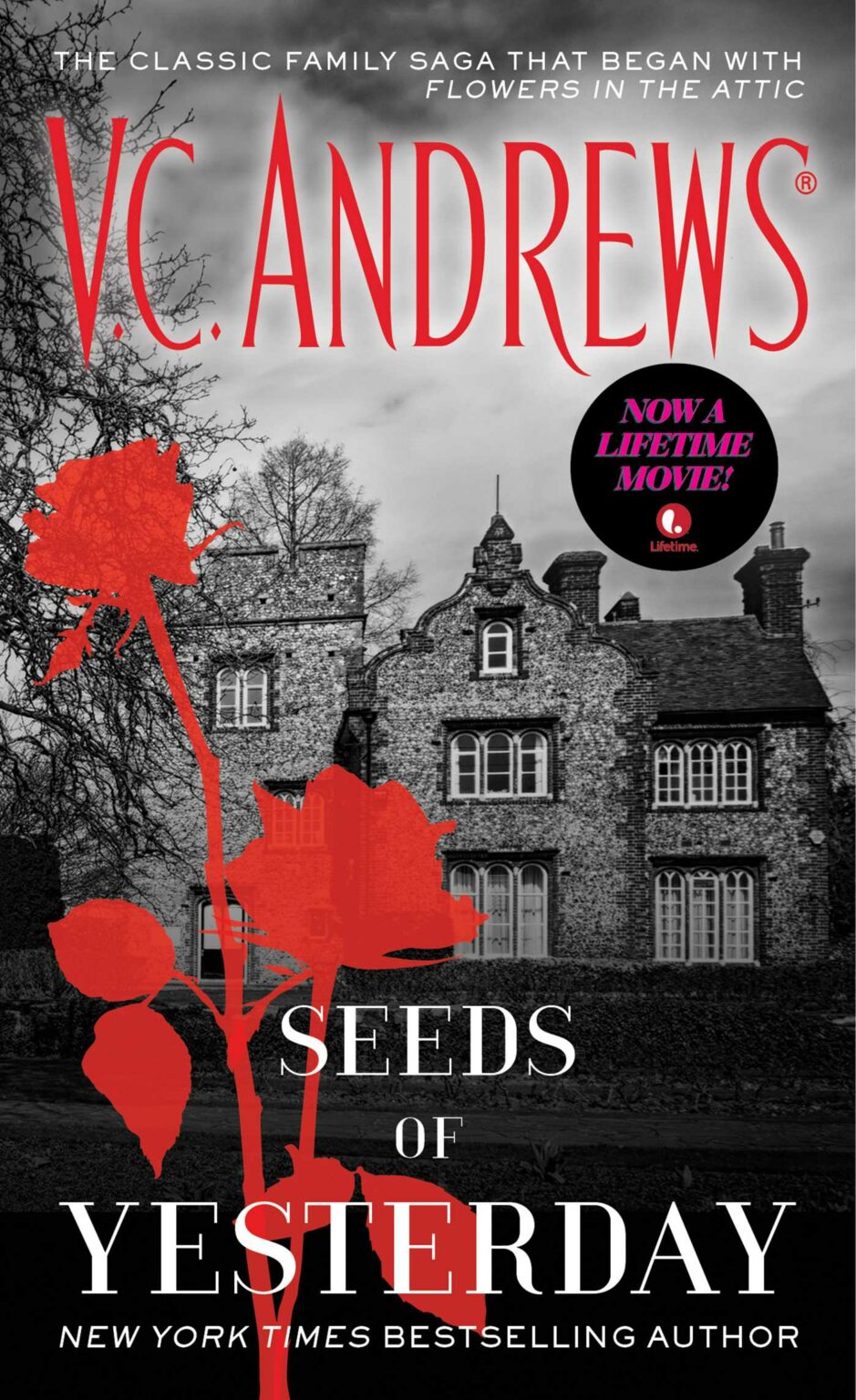 4. Seeds of Yesterday
The forbidden love that blossomed when Cathy and Christopher were held captive in Foxworth Hall is one of the Dollanganger family's darkest secrets. Now, with three grown children and even a new last name, the pair seem to have outlived a twisted legacy.
But on their son Bart's twenty-fifth birthday, when the spiteful and disturbed young man claims his rightful inheritance, the full, shattering truth of their tainted past will be revealed at Foxworth Hall. The place where the nightmare began, and where Christopher and Cathy were once just innocent flowers in the attic…
---
5. Garden of Shadows
This book winds the clock back to reveal more of the history of Foxworth Hall and the family that inhabits its walls. Long before terror flowered in the attic, thin, spinsterish Olivia came to Virginia as Malcolm Foxworth's bride. At last, with her tall handsome husband, she would find the joy she had waited for, longed for.
But in the gloomy mansion filled with hidden rooms and festering desires, a stain of jealous obsession begins to spread…an evil that will threaten her children. For within one innocent child, a shocking secret lives…a secret that will taint the proud Foxworth name, and haunt all their lives forever.
---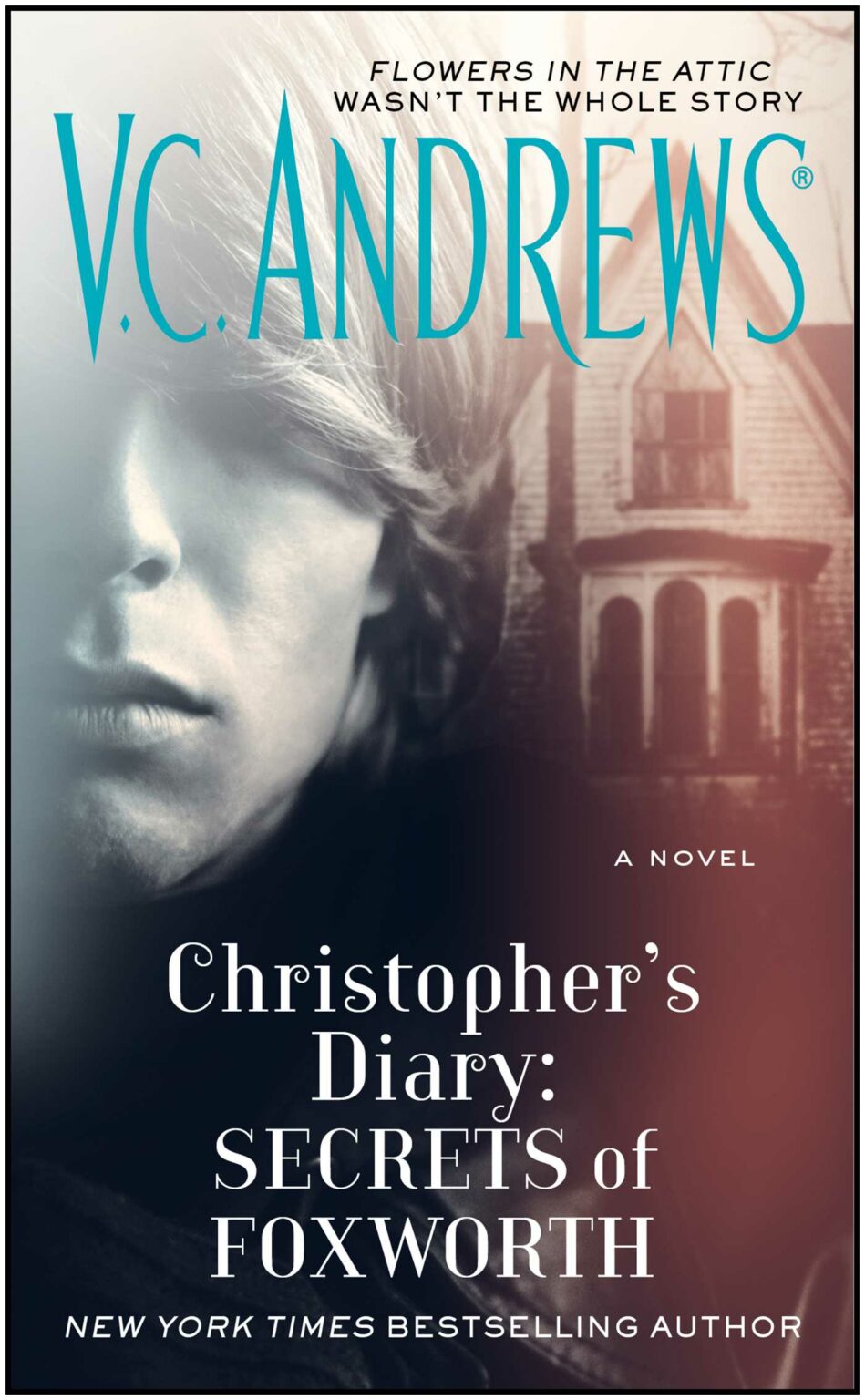 6. Christopher's Diary: Secrets of Foxworth
This next book within the Flowers in the Attic series in order came nearly 30 years after the previous book, but harkens back to the time period of the first book. It has a split timeline between the present and the past.
Kristin Masterwood is thrilled when her father's construction company acquires the contract to inspect the Foxworth property for a potential buyer. Rumors still swirl about the four innocent Dollanganger children even decades later. Kristin goes with her father to inspect the property and they find the journal of Christopher Dollanganger.
His shattering account of temptation, heartache, courage, and betrayal overtakes Kristin's every thought. And soon her obsession with the doomed boy crosses a dangerous line.
---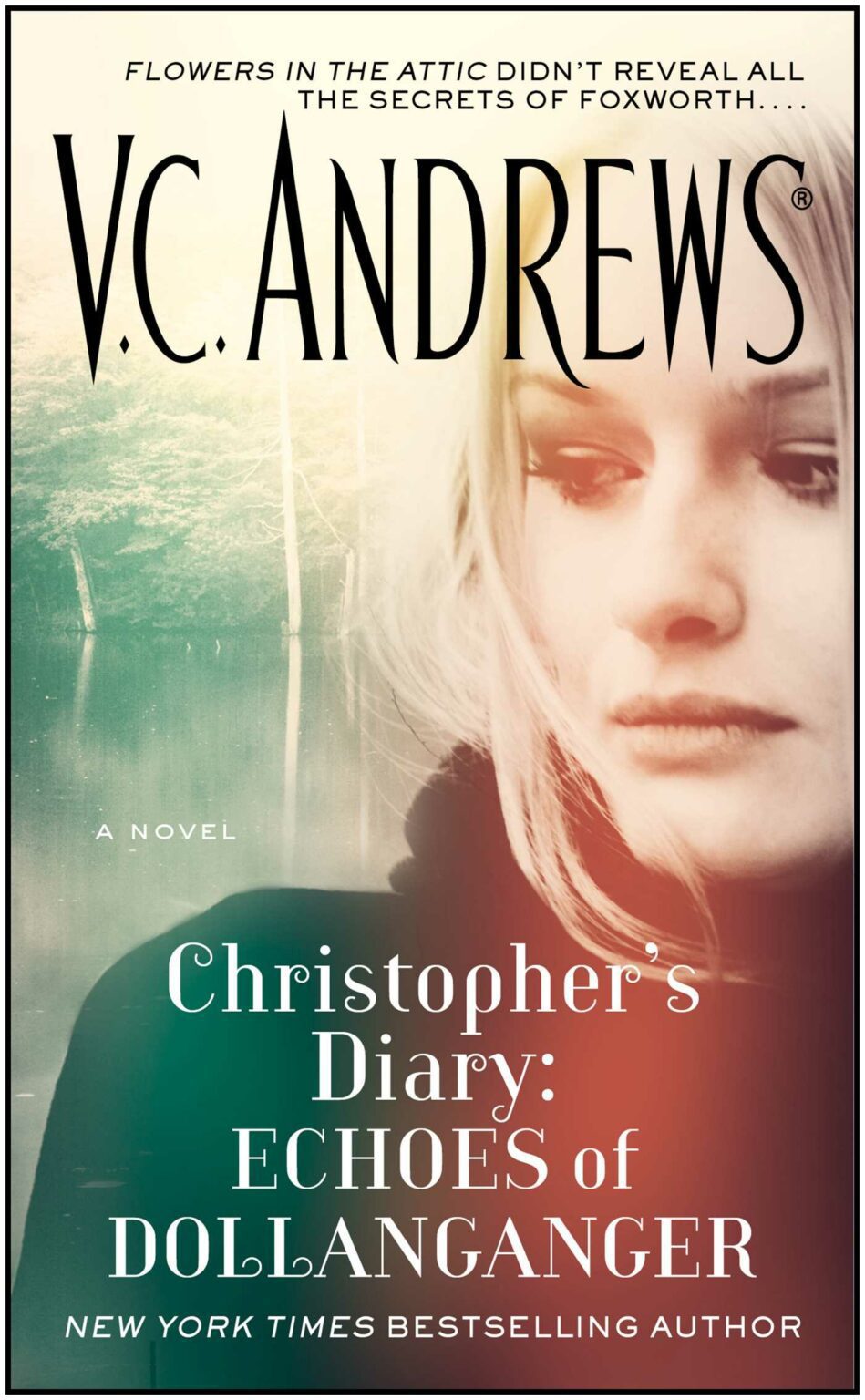 7. Christopher's Diary: Echoes of Dollanganger
The discovery of Christopher's diary in the ruins of Foxworth Hall brings new secrets of the Dollanganger family to light. This book picks up right where the previous installment leaves off as Kristin Masterwood and her boyfriend up the ante.
---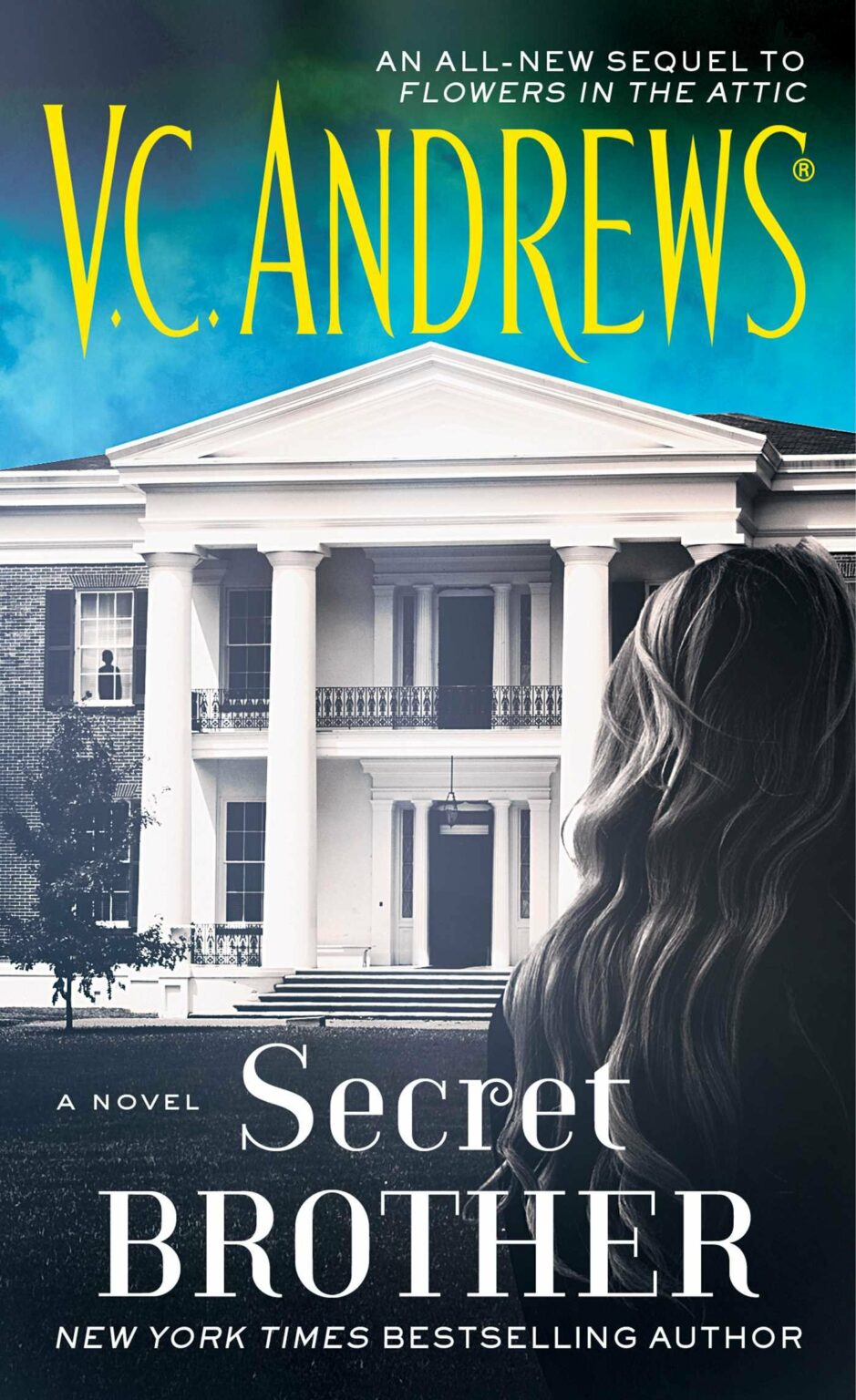 8. Secret Brother
This next installment is about the most unexpected Dollanganger story of them all. A young boy is suffering from amnesia from a trauma he suffered in what feels like it must have been another life. He's adopted into a wealthy family, but what will happen when he learns the truth about his past?
---
9. Beneath the Attic
This book revolved around the upbringing of Corrine Dixon, Corinne Foxworth's grandmother. Two generations before the four young, innocent children were locked in the attic, a gorgeous young girl named Corrine Dixon, is swept away by the charms of rich, sophisticated, and handsome Garland Foxworth.
After discovering that she's pregnant, Garland does what appears to be the honorable thing and marries her in a huge ceremony on the luxurious Foxworth Hall grounds. Both families fervently overlook the pregnancy, happy for a suitable resolution.
But now the mistress of a labyrinthine estate, Corrine discovers that nothing is what it seems. Garland is not the man once captivated by her charms, and she's increasingly troubled by his infatuation with memories of his departed mother.
Can Corrine survive this strange new life? Or is her fate already sealed?
---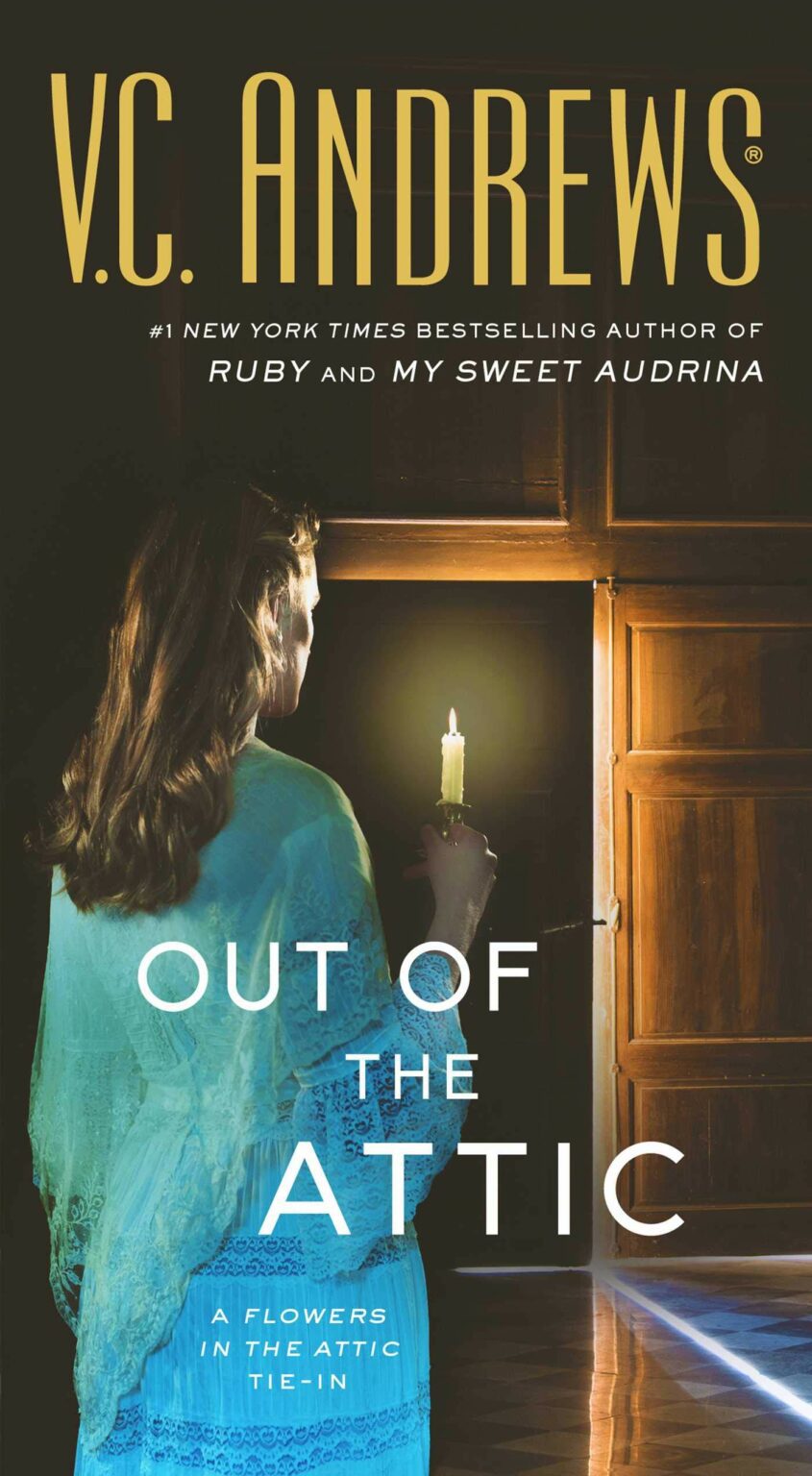 10. Out of the Attic
This is the second book in the second prequel arc following Corrine Dixon as she marries into the Foxworth family.
Married to the handsome, wealthy Garland Foxworth following a wildfire romance, and an unexpected pregnancy, young Corrine Dixon finds her life very different from how she imagined it. Often alone in the mansion of Foxworth Hall, she can practically feel the ancestors' judgment of her as insufficient — as not a Foxworth. Stern portraits glare at her from the walls, and the servants treat her strangely.
Nothing in the vast place is truly hers.
Even her son, Malcolm Foxworth, born in the luxe Swan Room and instantly whisked away to a wet nurse, feels alien to her. With a husband alternately absent and possessively close, Corrine doesn't yet realize that she's barely scratched the surface of what lies beneath Foxworth Hall's dark façade and the family that guards its legacies.
---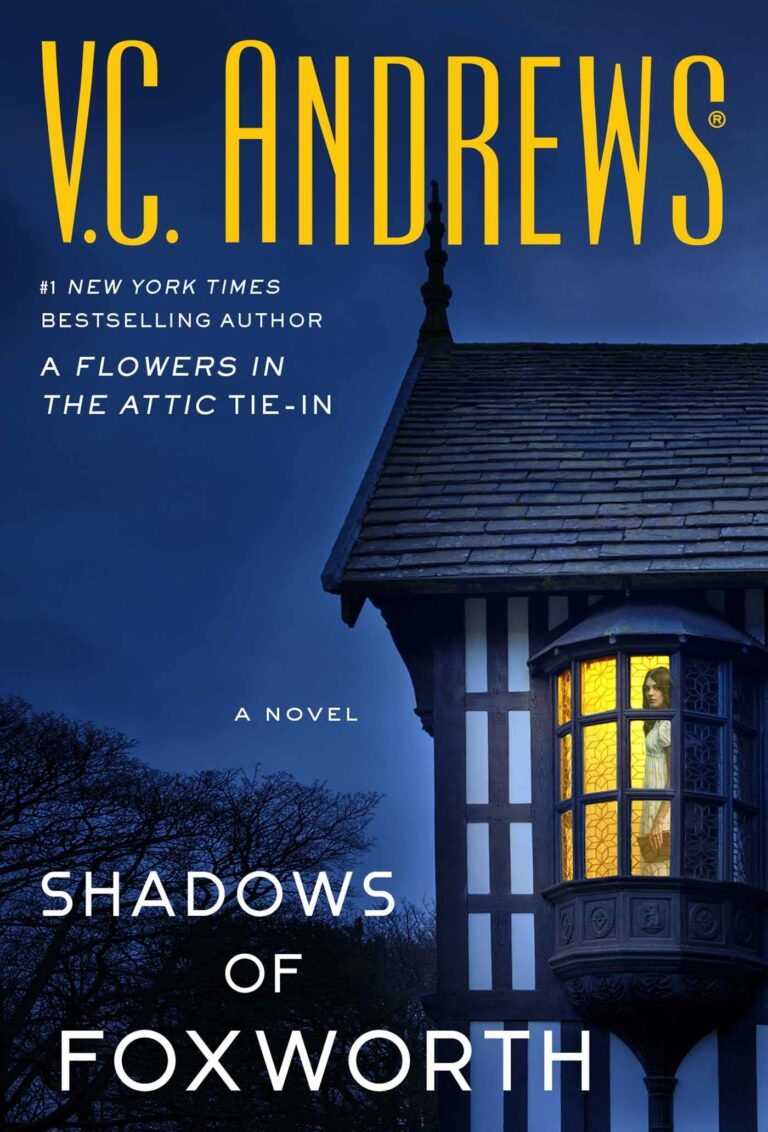 11. Shadows of Foxworth
This is the final book of the prequel arc that unravels the Dollanganger curse and the last book in the Flowers in the Attic series in order.
As a young girl in France, Marlena Hunter's life was a fairy tale. She had a talented artist for a father, a doting mother, and a brother she couldn't be closer to. She loved her family; she just didn't know what her family actually was.
When a car crash kills their parents, Marlena and Yvon lose not only France, but also their identity. Sent to Richmond, Virginia, they arrive at the home of two aunts they've never met before, who tell them that their true last name is Dawson, that their father had fled the family years back — and that now the family is calling in the debt.
Trapped in a mansion with as many secrets as rooms, Marlena yearns for escape. But in America, you can either make friends or make profit, and Yvon suddenly seems much more interested in the latter. Meanwhile, Malcolm Foxworth has cast his eye in Marlena's direction. And no family name can protect her from the twisted roots of the Dollanganger family tree.
---
Final thoughts
The Flowers in the Attic series in order is just as shocking today as it was more than 40 years ago. V.C. Andrews wove together a world of betrayal and ruthlessness where children should expect to find love, and shocked the world with how she depicted those children finding a version of love for themselves.
The family tree of the Dollangangers is twisted beyond belief, and the shocking turns will have you racing to finish these books.
More Gothic Horror Resources