The genre of romantic suspense is enticing with the looming threat of danger as the plot progresses, while a passion blossoms between two characters. The Melinda Leigh books in order feature just that with compelling plot points and loveable characters.
Melinda Leigh Books in Order
She Can… Books
Melinda Leigh's debut novel was the beginning of a series that takes place in Pennsylvania. As is the case with most romance series, each book follows a new main couple; however, the books are interconnected and characters will reappear throughout the books.
So, while you could read these Melinda Leigh books in any order you choose, if you intend to read them all, reading the books in order will make the most sense and avoid spoilers for unread books.
Midnight Books
The first two books in the Midnight series follow a new main character and love interest, while the final two follow the same couple. While the series does change location, from Maine in the first two books to Philadelphia in the final two, these books are very closely connected. Therefore, you should read these Melinda Leigh books in order.
Rogue River Novellas
Melinda Leigh also very frequently collaborates with fellow romantic suspense author Kendra Elliot, and the Rogue River series is one such project. These books should absolutely be read in order as the novellas build upon one another.
The series features two main couples, with each author writing about the same two characters. The books take place in Solitude, Oregon.
Rogue Winter Novellas
These next novellas should not be read until after you read the Rogue River novellas as they are direct sequels and feature familiar characters from the first series.
Tracks of Her Tears (2015)
Dead in Her Tracks by Kendra Elliot (2015)
Rogue Vows Novellas
Once again, Melinda Leigh and Kendra Elliot return to the world of Solitude, Oregon to revisit their characters at the next stage in their lives. As the characters edge towards their happily-ever-after, however, the threat of danger still looms. These novellas should also be read in order, and should not be read until you have read the previous two series which take place in this world.
Death and Her Devotion by Kendra Elliot (2016)
Burned by Her Devotion (2016)
Rogue Justice Novellas
Finally, there is one more series which takes place within the overall Rogue world by Leigh and Elliot. Rogue Justice is a direct sequel series to Rogue Vows, and follows the same characters, so it should not be read until you are caught up with all the novellas. These novellas should also be read in order as well.
Twisted Truth (2017)
Truth Be Told by Kendra Elliot (2017)
Scarlet Falls Books
This next series laid the foundation for the majority of the Melinda Leigh books in order as two of her most popular series are spin-offs from Scarlet Falls. Each book in the series follows a new main character and love interest, but the secondary characters are interconnected. Therefore, if you intend to read the whole series, you should read these books in order.
Hour of Need (2014)
Minutes to Kill (2015)
Seconds to Live (2016)
Morgan Dane Books
The Morgan Dane series is the first Scarlet Falls spin-off. These books are also written as standalones, but they are connected through themes, location, and supporting characters. While Leigh reintroduces the world of Scarlet Falls along with new and old characters, you will appreciate the town more if you read Scarlet Falls first and then read these Melinda Leigh books in order.
Widow's Island Novellas
The next list of Melinda Leigh books in order is another collaboration with Kendra Elliot on a series of novellas. Throughout the series, which takes place in the Pacific Northwest on Widow's Island, there are two main characters. Leigh writes from the perspective of Deputy Tessa Black and Elliot writes from the perspective of FBI Special Agent Cate Wilde.
Bree Taggert Books
Melinda Leigh's newest series is another Scarlet Falls spin-off, which follows Bree Taggert, who begins the series as a Philadelphia homicide detective. It is best to read these books in order to fully understand and appreciate the character development and progression.
Short Story
Finally, Melinda Leigh has also written one short story with fellow romantic suspene author Rayna Vause. It features a doctor who travels to the Amazon on a research expedition, but gets kidnapped. Despite rejecting him before her trip, her former lover has never stopped searching for her and embarks to find her. The ensuing search puts both of their lives in peril.
Amazon Heat (2012)
About Melinda Leigh
Before she became a bestselling author, Melinda Leigh was a banker. After switching financial statements for writing books, however, she has never looked back. Her debut novel was nominated for Best First Novel by the International Thriller Writers and she has been nominated for a RITA Award twice.
It is in the genre of romantic suspense that Melinda Leigh found her calling with her own balance between the suspenseful mystery or threat and the fiery burn of passion between characters.
The genre is tremendously popular and successful. A report commissioned by the Romantic Writers of America in 2017 found that around half of all romance readers read romantic suspense, making it the most popular subgenre of romance. Romance itself is incredibly popular, consistently making up a large slice of all fiction sold in the US.
With her characters and settings, Leigh has found a corner of the romantic suspense genre to play within and has found great success. Collectively, she has more than 10 million copies in circulation around the world.
A Summary of Melinda Leigh Books in Order
If you've not read anything by Melinda Leigh before, then the below summaries will help you learn a little bit more about her earliest series. Below are the summaries for each book in the She Can… series and the Scarlet Falls series. Either series is a great place to begin with Leigh's writing.
---
She Can… Books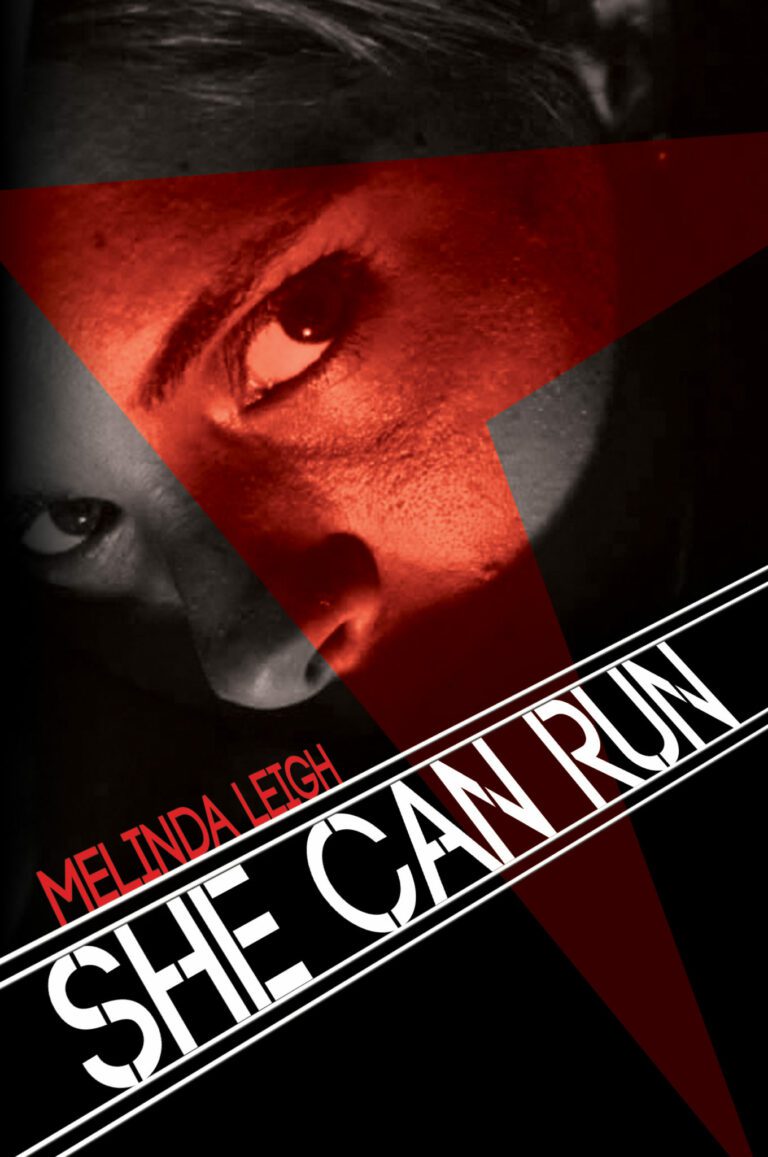 1. She Can Run
To a young widow with two kids, Congressman Richard Baker seemed to offer the perfect stability and security for Beth. But then she learns a dangerous secret that she realizes Richard will do anything to protect, even murder. She barely escapes with her life and flees with her children to a secluded estate in Pennsylvania.
Meanwhile, Jack O'Malley has been forced into retirement by an unexpected injury. While mourning the loss of his career as a Philadelphia homicide detective, his uncle also dies, which throws Jack into a tailspin trying to dispose of his uncle's crumbling country home.
Unbeknownst to Jack, his uncle had engaged a caretaker before he died: A young woman with two children. Jack can't get her beautiful face out of his mind, so he begins digging into her past to know her. When he finds out what she is running from, Jack is willing to risk his own life for the safety of her and her kids.
---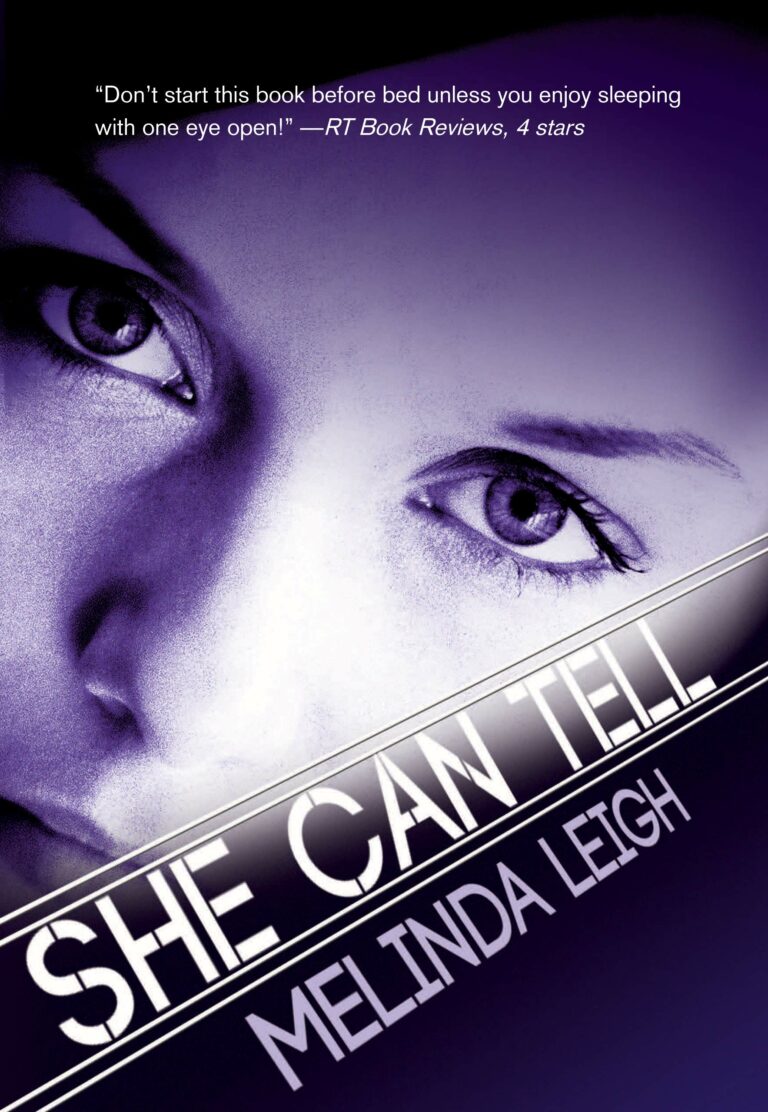 2. She Can Tell
Rachel Parker's dreams come to a halt when a terrible accident ends her riding career. She returns home to Pennsylvania to rebuild her family's horse farm, but threats are mounting from all angles as someone is trying to ruin her.
Police Chief Mike O'Connell is struggling to remain professional with the attraction he feels for Rachel, but nothing can distract him from the stalker that wants her dead. He uncovers a shocking number of secrets and suspects in his search, but time is running out to sort through two decades of deceit and lies.
---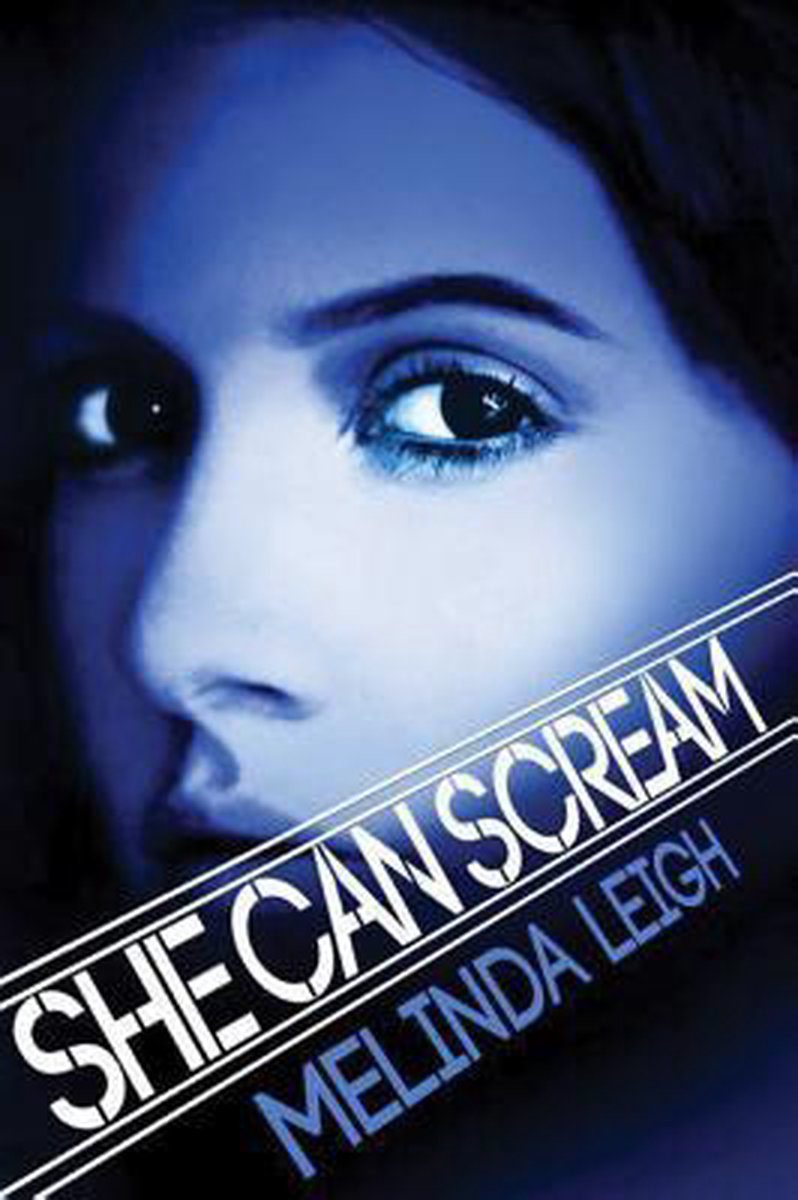 3. She Can Scream
In one moment, high school teacher and single mother Brooke Davenport interrupts a vicious assault, saves a young woman's life, and attracts the attention of a serial killer. But Brooke couldn't stand by idly. Sixteen years ago she lost her roommate to a brutal murder and now she teaches women's self-defense.
Luke Holloway is Brooke's brother's friend, and he cannot refuse his friend's request for Luke to look after his sister, Brooke. But while Luke may have the computer expertise to track down this serial killer, he is still haunted by his time overseas. Taking responsibility for Brooke's safety threatens his recovery, but when she becomes the object of the serial killer's obsession, he vows to protect her at all costs.
---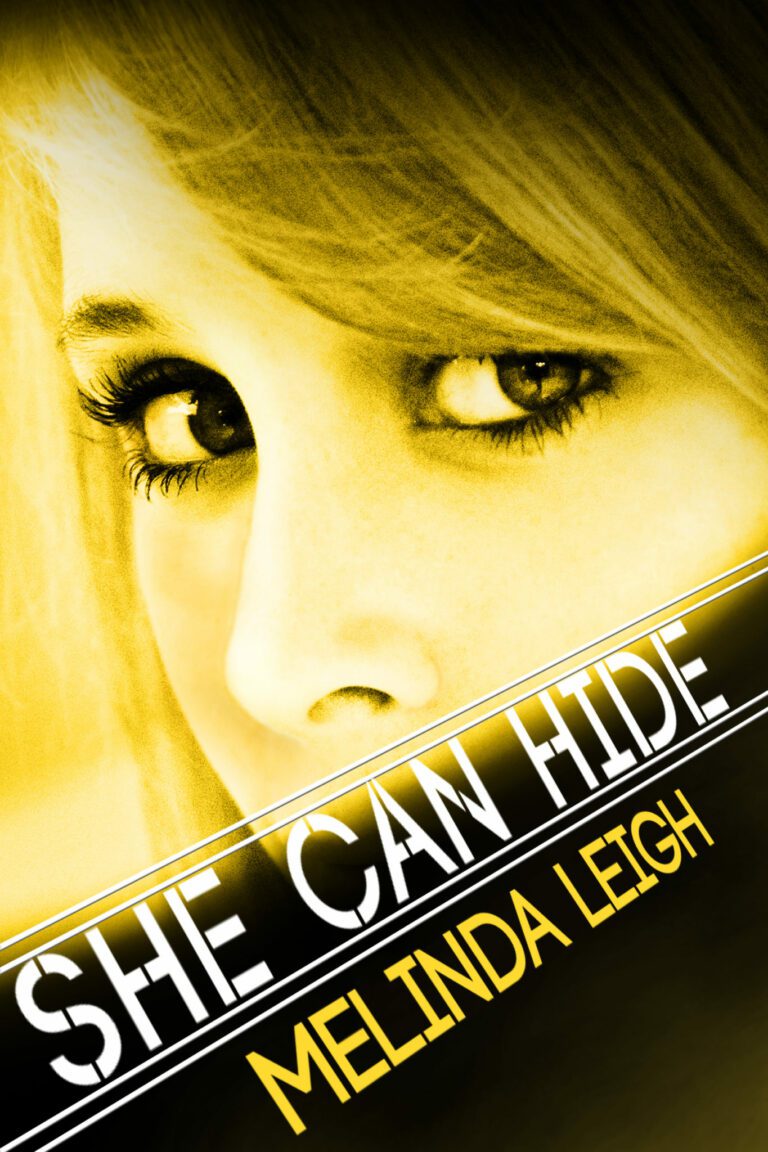 4. She Can Hide
Abby Foster has a dark past. When Officer Ethan Hale saves her from drowning following a tragic car accident that ended in the frozen river, he knows there is more to her than meets the eye. Three years ago, she was kidnapped and abandoned in a well for a week, and the subsequent investigation was botched.
Abby moved to Pennsylvania for a fresh start, but it quickly becomes apparent that her crash was no accident and the past is catching up with her. But the person who attacked her three years ago is in prison, so Ethan must sift through her past to figure out who is trying to kill her.
---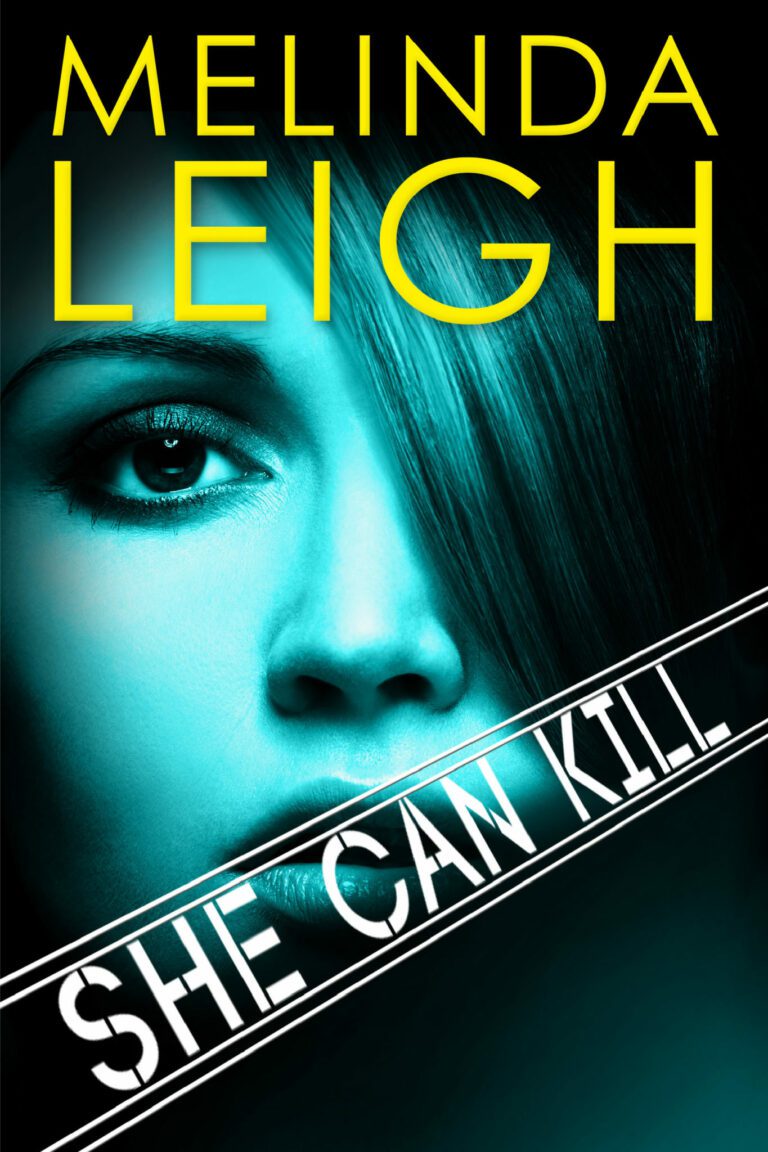 5. She Can Kill
Cristan Rojas is a former assassin who just wants to raise his daughter in peace and leave the past behind. But his instincts tell him that there are many hidden dangers in the quiet little town of Westbury, Pennsylvania. Despite his worries, his attraction to Sarah Mitchell continues to grow.
Sarah is ready to start her life over too. She has her children, a new job, and a budding romance. But then her ex-husband becomes violent, and she realizes someone else is stalking her too. Someone from Cristan's past is a much worse threat than an angry ex-husband, and Cristan will need to tap into his former expertise if he wants to protect Sarah and his daughter.
---
Scarlet Falls Books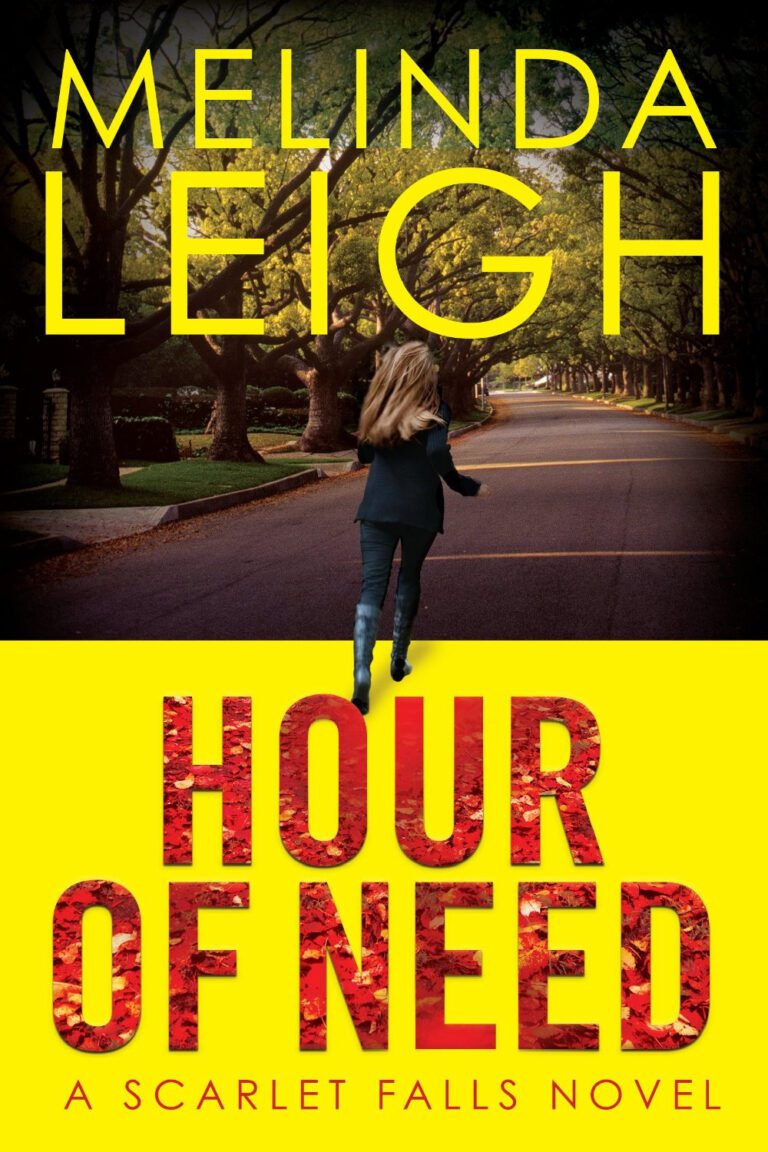 1. Hour of Need
Major Grant Barrett received devastating news while fighting overseas: His brother and sister-in-law have been murdered. On emergency leave, he returns to his hometown of Scarlet Falls to care for his niece and nephew, but when someone tries to kidnap the kids and their babysitter, he knows there is something more sinister at play.
Meanwhile, Ellie Ross is beside herself with the death of her neighbors and turns to Grant for help following the attempted abduction of her daughter while babysitting his niece and nephew. Feelings between the two begin to blossom, but they are holding themselves back with Grant's deployment on the horizon. Instead, they must focus on finding the killer before it's too late.
---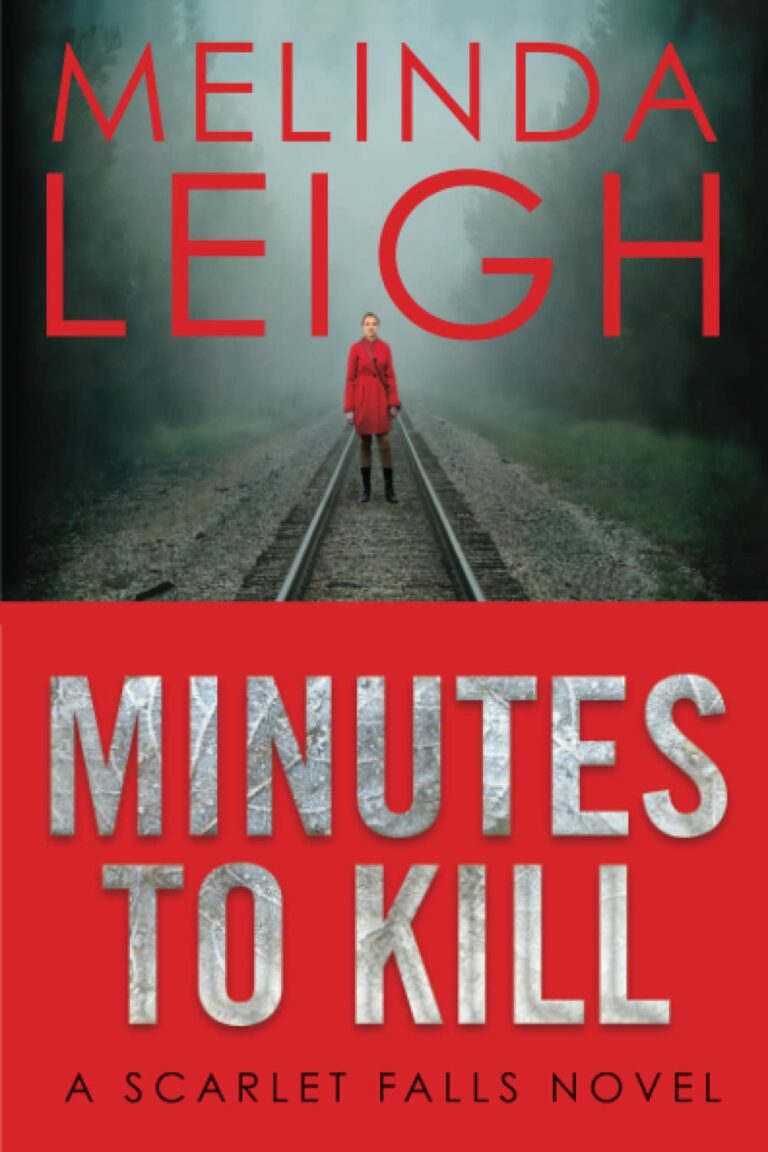 2. Minutes to Kill
Hannah Barrett can't stop thinking about a Vegas kidnapping and the image of the young girl's face. The corporate attorney decides to escape to her hometown of Scarlet Falls to recuperate. But then she realizes the kidnappers are tracking her every move.
So, Hannah turns to Detective Brody McNamara who had helped her family through a terrible tragedy eight months ago. Despite being embroiled in a brutal murder investigation, Brody is happy to help Hannah. Then, the more they work together the more related their cases begin to appear and the stronger their feelings grow.
---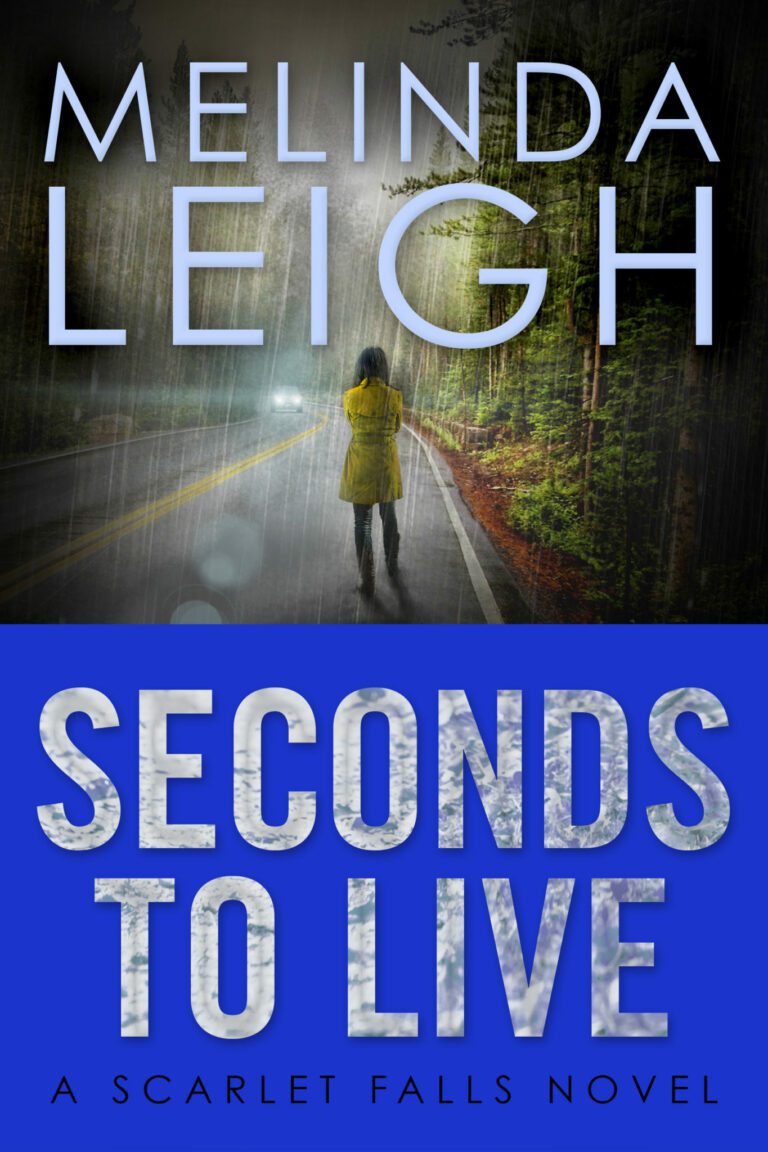 3. Seconds to Live
Mac Barrett has been avoiding his hometown of Scarlet Falls for years, but when he learns his father is dying, he rushes home. Only to arrive too late. The wildlife biologist retreats to his remote cabin seeking solace, but along the way he crashes his jeep to avoid running over the body of a woman in the road.
When he regains consciousness, the body is gone. Police detective Stella Dane wants to believe Mac, but a vanishing body is a bit of stretch. Then she learns his description matches that of a missing woman, and the search is on.
They must work together to find this psychotic kidnapper quickly, because the killer has a deadly message to send and the case is quickly becoming personal.
---
Final thoughts
Romantic suspense is a wildly popular genre and for good reason. If you enjoy the thrill of looming danger and the promise of a happily-ever-after for the hero and heroine, then you should absolutely read the Melinda Leigh books in order.
More Romantic Suspense Resources