Whether you're a dedicated fan or a first time reader, you've found your way here looking for a list of all the Catherine Coulter books in order.
You're in luck. We can help you with that.
With such a prolific author as Catherine Coulter, it can be difficult to keep all of her books straight. We'll help you know which book to read next, so bookmark this page and come back as often as you need it.
Before we dive into the list of Catherine Coulter books in order, let's learn a little bit more about the author herself.
Who is Catherine Coulter?
Catherine Coulter grew up in Texas and graduated from both the University of Texas and Boston College. She got her start as an author writing Regency romance and historical romances. Regency romance being a subgenre that focuses on the British Regency time period of the early 19th century.
In 1996 she wrote her first thriller to great success. The first novel in her wildly popular FBI Thriller series, The Cove, has sold more than 4 million copies and enjoyed 9 weeks on the New York Times Best Seller list. Since then, she's written 25 more bestselling thrillers.
Catherine Coulter teamed up with J.T. Ellison in 2013 to bring you the "A Brit in the FBI" series which has been praised as "hair-raising" and "unputdownable."
Catherine Coulter Books in Order
The list below organizes all the Catherine Coulter books in order of publication according to series. I've listed her most popular series first, and then the rest are listed according to the publication date of the first book in the series.
Catherine Coulter Books in Order by Series
FBI Thriller Series
A Brit in the FBI Series (w/ J.T. Ellison)
Sherbrooke Brides Series
Grayson Sherbrooke's Otherworldly Adventures (Novellas)
Historical Regency Romances
This list needs a disclaimer. The Countess, originally titled The Autumn Countess, was Catherine Coulter's first published novel. However, Amazon lists it as Book 5 in the list and says that it's been rewritten as a Gothic romance.
Baron Series
The Wild Baron (1981)
The Offer (1981)
The Deception (1983)
Magic Trilogy
Midsummer Magic (1981)
Calypso Magic (1988)
Moonspun Magic (1988)
Devil's Duology
Devil's Embrace (1982)
Devil's Daughter (1985)
Medieval Song Series
Star Quartet Series
Contemporary Romantic Thrillers
Night Trilogy
Night Fire (1989)
Night Shadow (1989)
Night Storm (1990)
Viking Era Series
Legacy Series
The Wyndham Legacy (1994)
The Nightingale Legacy (1994)
The Valentine Legacy (1995)
Catherine Coulter Books in Order – Standalones
Aftershocks (1985)
The Aristocrat (1986)
Afterglow (1987)
Catherine Coulter Anthologies
Infinity: A Suspense Magazine Anthology (Expected: March 21, 2023)
Summary of Catherine Coulter's FBI Thriller Series
Now that we've listed out all the Catherine Coulter books in order, let's take a closer look at her most popular series. Below, we'll examine the first ten books in the FBI Thriller series in more detail.
1. The Cove (1996)
A picturesque town. A woman on the run. An undercover agent.
Sally Brainerd can't remember what happened the night her father was murdered. Maybe she did it. Or maybe it was her poor, traumatized mother. Either way, the safest place for her is far away from Washington, D.C.
But while her aunt's home in The Cove should be a quiet refuge, Sally can't shake the feeling that there's something not quite right about the postcard perfect little town.
Despite his target's checkered past and convenient memory loss, FBI Special Agent James Quinlan isn't convinced she's the killer—but maybe she knows who is.
As he uses his cover to get close to Sally and unearth the memories her mind has hidden away, James can't deny his connection to the troubled woman. But as their lies and passions intertwine, Sally and James soon learn they aren't the only ones keeping deadly secrets in The Cove…
---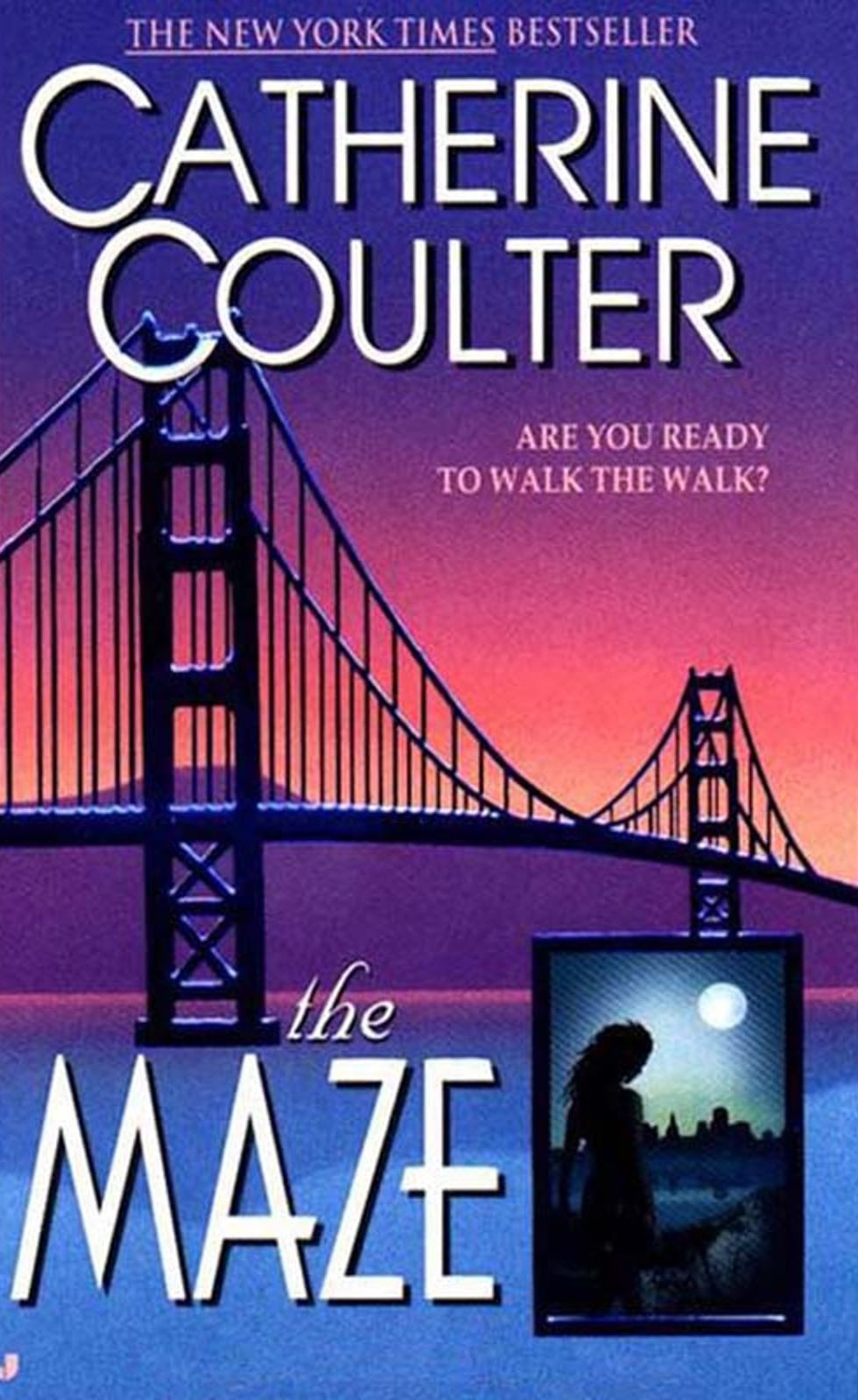 2. The Maze (1997)
FBI Special Agent Dillon Savich teams up with new agent Lacey Sherlock in a case that leads them back to the murder of Sherlock's sister seven years ago—and puts both their lives on the line.

As the head of the FBI's Criminal Apprehension Unit, Dillon Savich has developed predictive analogue programs to aid in the capture of serial killers. Enter Lacey Sherlock, a very well-qualified new agent who seems bright and eager and on the up-and-up. But is she really?

When there's a vicious murder in Boston, she's off like a shot, lying to Savich. When Savich finds out what's going on, he realizes they'll all be in deep trouble, maybe even victims themselves, if he and Sherlock don't find out who murdered her sister seven years before….
---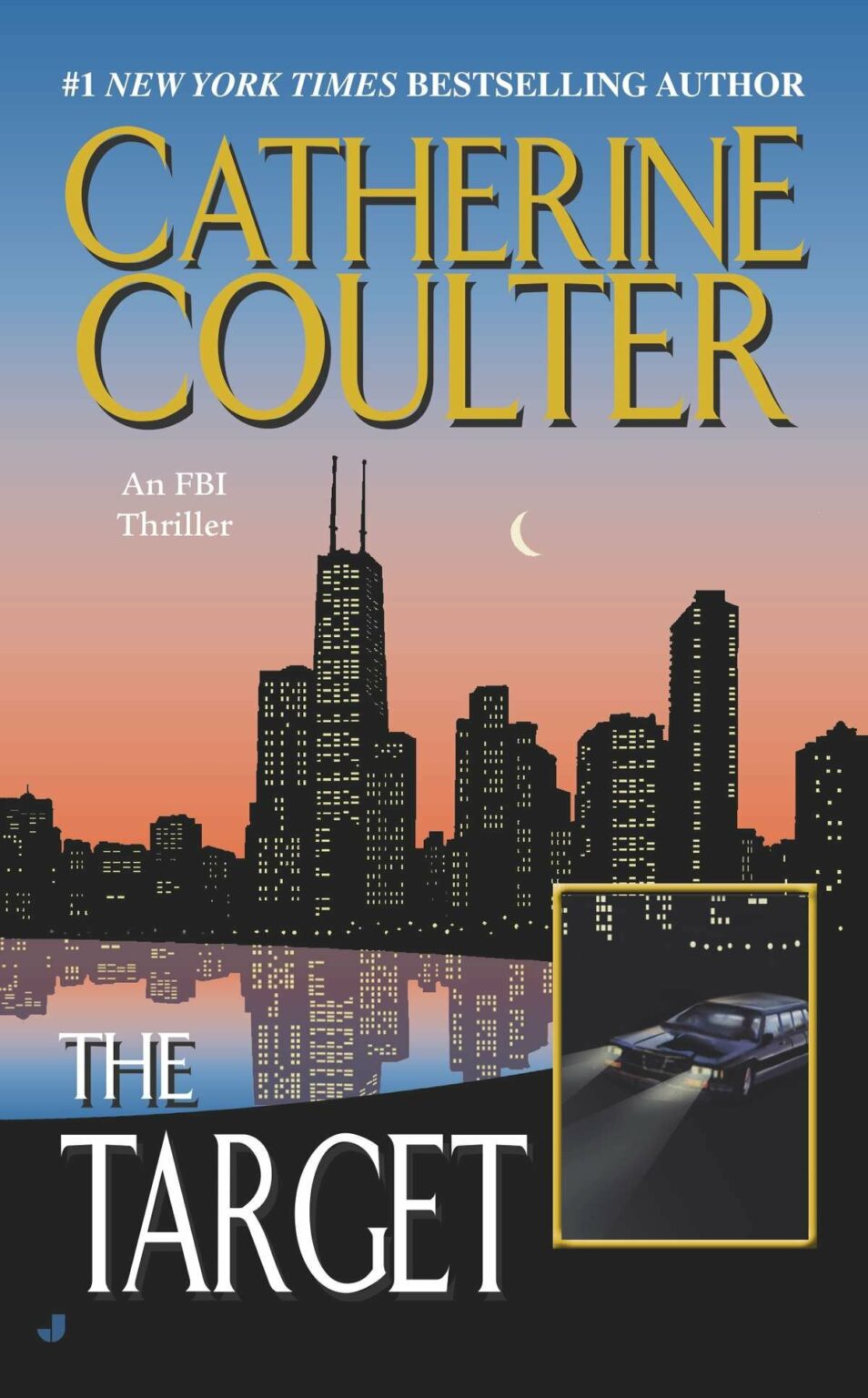 3. The Target (1998)
FBI agents Dillon Savich and Lacey Sherlock are faced with the case of an abducted child.
Escaping unwanted media attention after a notorious incident, Ramsey Hunt retreats into the solitude of a cabin high in the Colorado Rockies. But his isolation is shattered when he rescues a small girl in the forest and strangers invade his private meadow with intent to kill.
Molly Santera, the little girl's mother, catches up with Ramsey and her daughter, mistaking him for the kidnapper. When she discovers that he instead saved Emma, there's little time for thanks. With the strangers in pursuit, the trio flee to Chicago for sanctuary.
With an unexpected assist from FBI agents Dillon Savich and Lacey Sherlock, Molly and Ramsey begin to unravel the clues, and in the process they make an astonishing discovery as to the true nature of the target.
---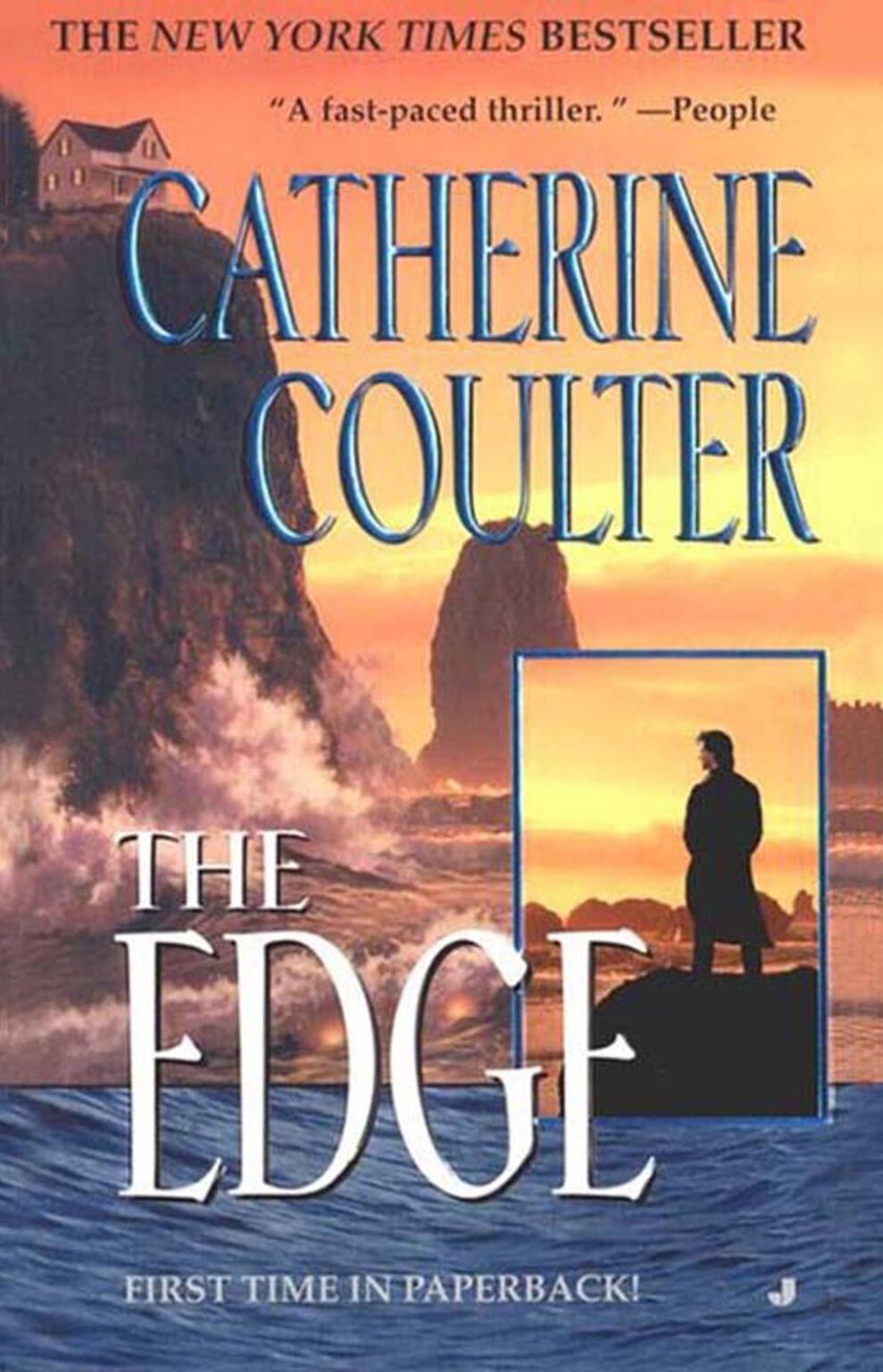 4. The Edge (1999)
FBI agent Ford "Mac" MacDougal is recovering from injuries he received in a terrorist car bombing when his sister, Jilly, a medical researcher, drives her Porsche off an Oregon cliff – on purpose, it seems. Curiously, even though he was in a hospital bed on the other side of the country, Mac feels as if he were in the car with her as she sails towards the sea.
By the time Mac arrives in Portland, Jilly has come out of the coma she's been in for four days. But after only a few hours with her brother, she vanishes without a trace. In searching for her, Mac hears a different story from everyone he encounters.
When the local sheriff enlist his aid in the puzzling murder of an elderly resident, Mac doesn't suspect that the case connects to his sister's disappearance. FBI agents Lace Sherlock and Dillon Savich (last seen in The Target) join Mac to ride shotgun.
Not knowing whom to trust and whom to suspect, they must escape relentless pursuers before unearthing the tentacles of evil undermining The Edge.
---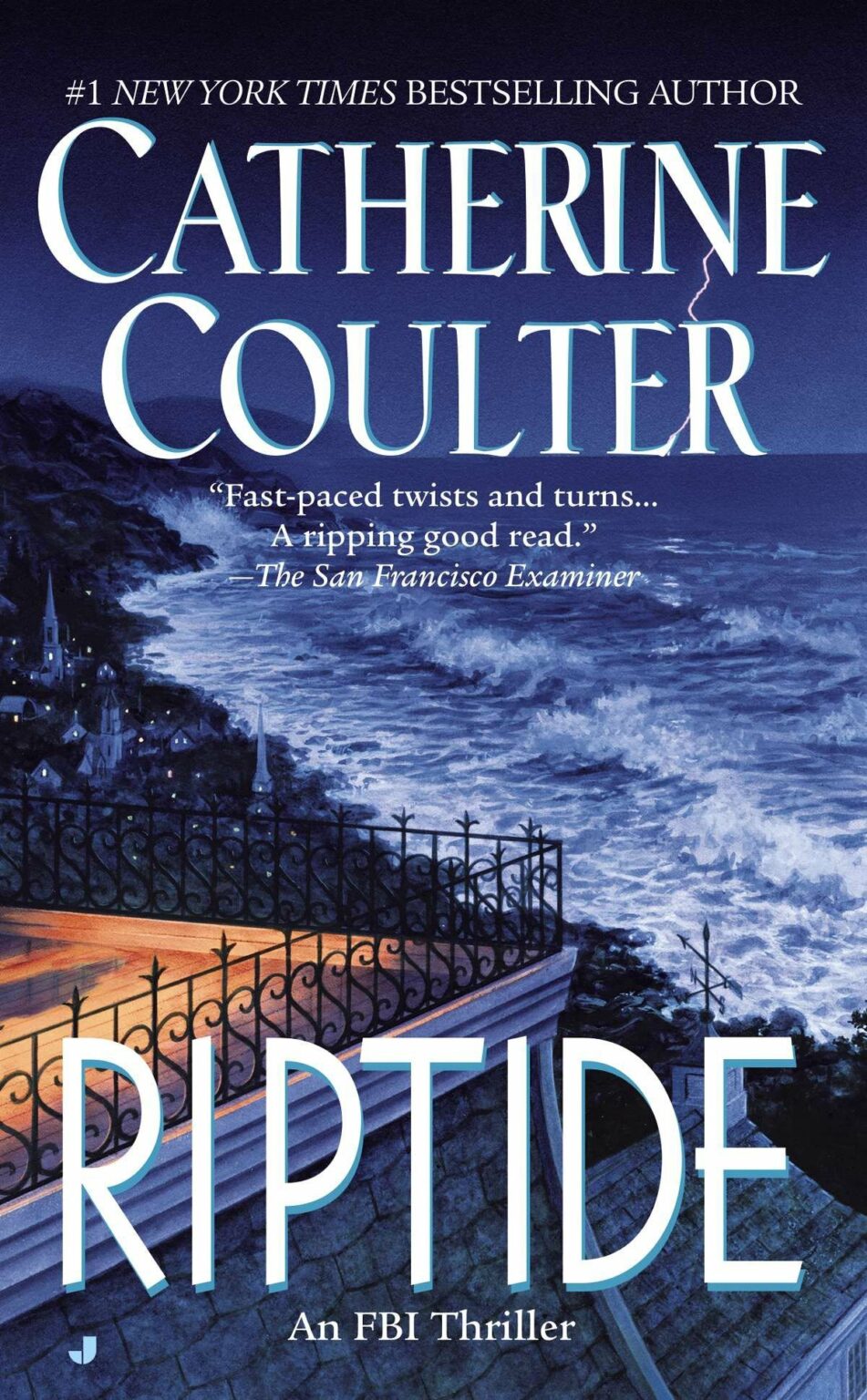 5. Riptide (2000)
Agents Dillon Savich and Lacey Sherlock must protect the life of a young political speechwriter.
A senior speechwriter for the governor of New York, Becca Matlock is at the top of her professional game when she receives a disturbing phone call that threatens everything: "Stop sleeping with the governor or I'll kill him." The thing is, she's not sleeping with her boss, but that fact doesn't stop the calls from the man who refers to himself as her "boyfriend."
When her stalker murders an innocent in New York City and the governor is shot in the neck, Becca comes under suspicion and takes off for the sanctuary of Riptide, an isolated community on the coast of Maine. But she soon finds herself at even greater risk…
FBI special agents Savich and Sherlock are in Riptide to help out an old friend of Savich's father, and soon become embroiled in Becca's deadly situation. But as enemies new and old circle closer, time is running out for them all.
---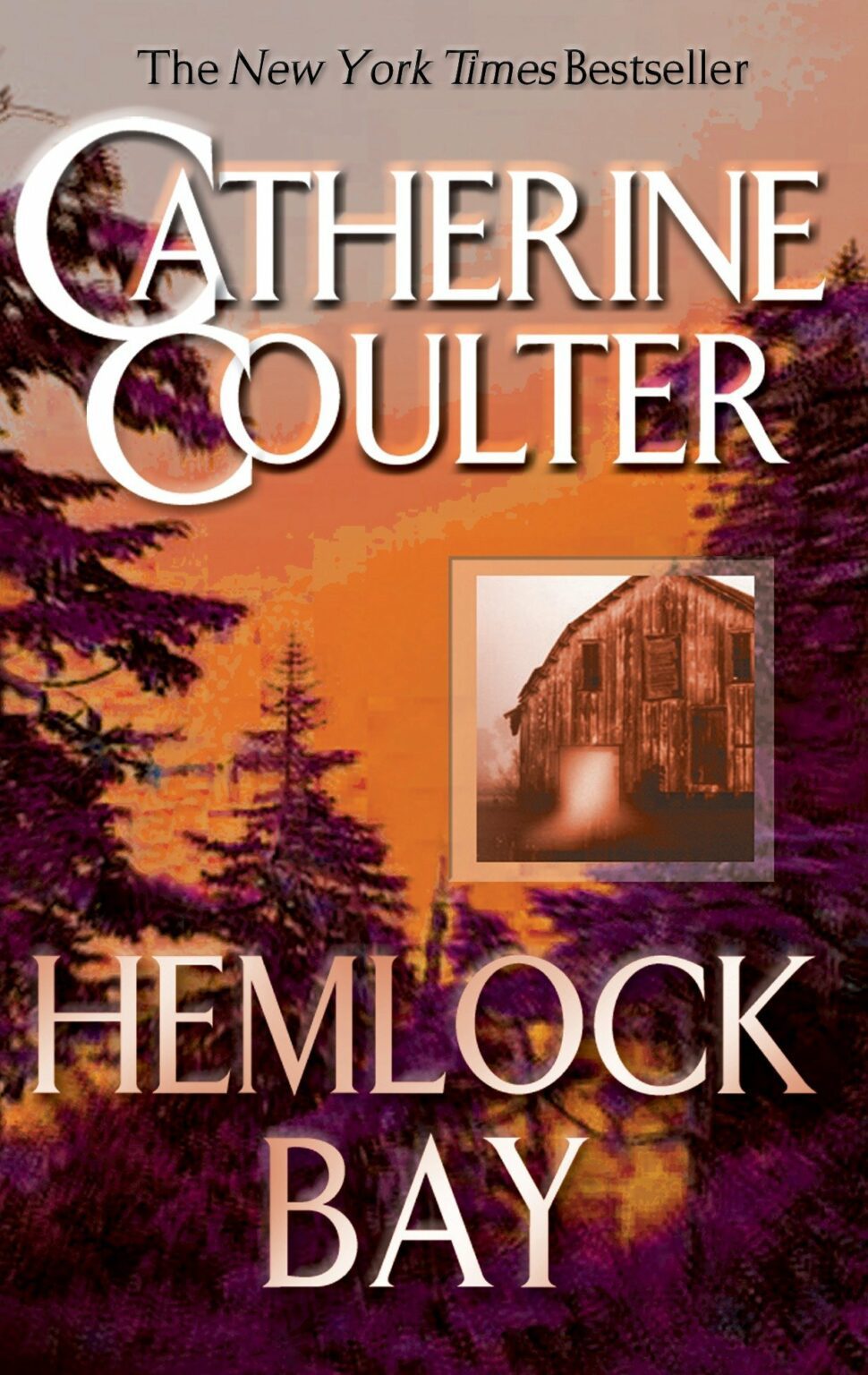 6. Hemlock Bay (2001)
FBI Agent Dillion Savich is on a challenging case involving the kidnapping of two teenage boys when trouble boils up in his personal life. His younger sister Lily has crashed her car into a redwood in California's Hemlock Bay.
Is it another suicide attempt, the second since the loss of her young daughter some seven months before?
Savich and Sherlock discover that four of Lily's paintings, left to her by their very famous grandmother, artist Sarah Elliot, now worth millions, are at the heart of an intricate conspiracy. Lily and art broker Simon Russo are thrust into ever widening circles of danger that radiate from a notorious collector's locked room.
Dillion Savich and his sister Lily both have to face their worst fears to survive.
---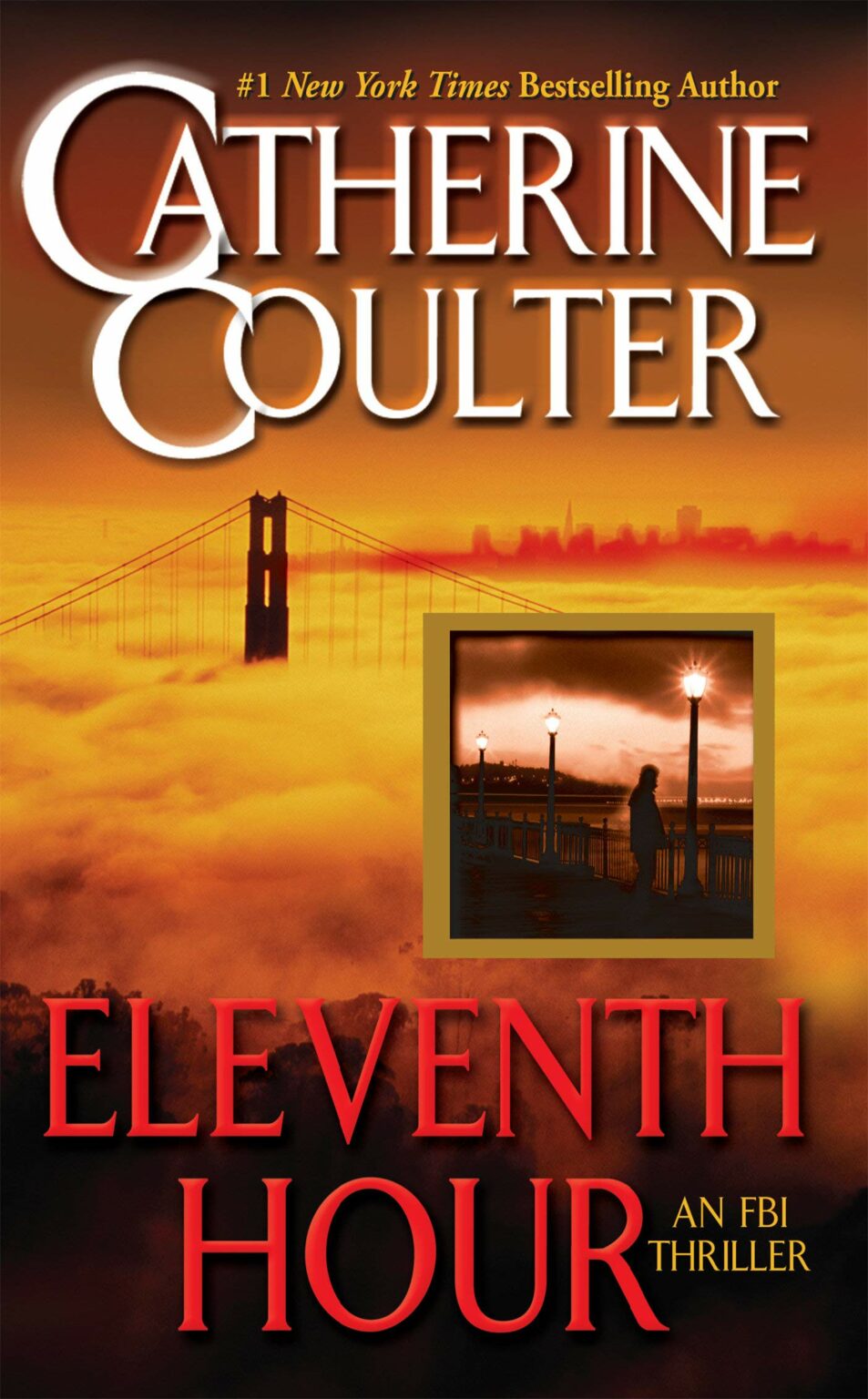 7. Eleventh Hour (2002)
When FBI agent Dane Carver's twin brother, Father Michael Joseph, is brutally murdered in his San Francisco church, husband-and-wife agents Lacey Sherlock and Dillon Savich take a personal interest in the investigation. Then Nicola "Nick" Jones, a homeless woman and the only witness to the shooting, is scared out of her mind because she's trying to hide from her own monsters – who are drawing closer and closer.
The chase goes from San Francisco to the Premiere Studios in Los Angeles and its new television hit, a show all about murder.
---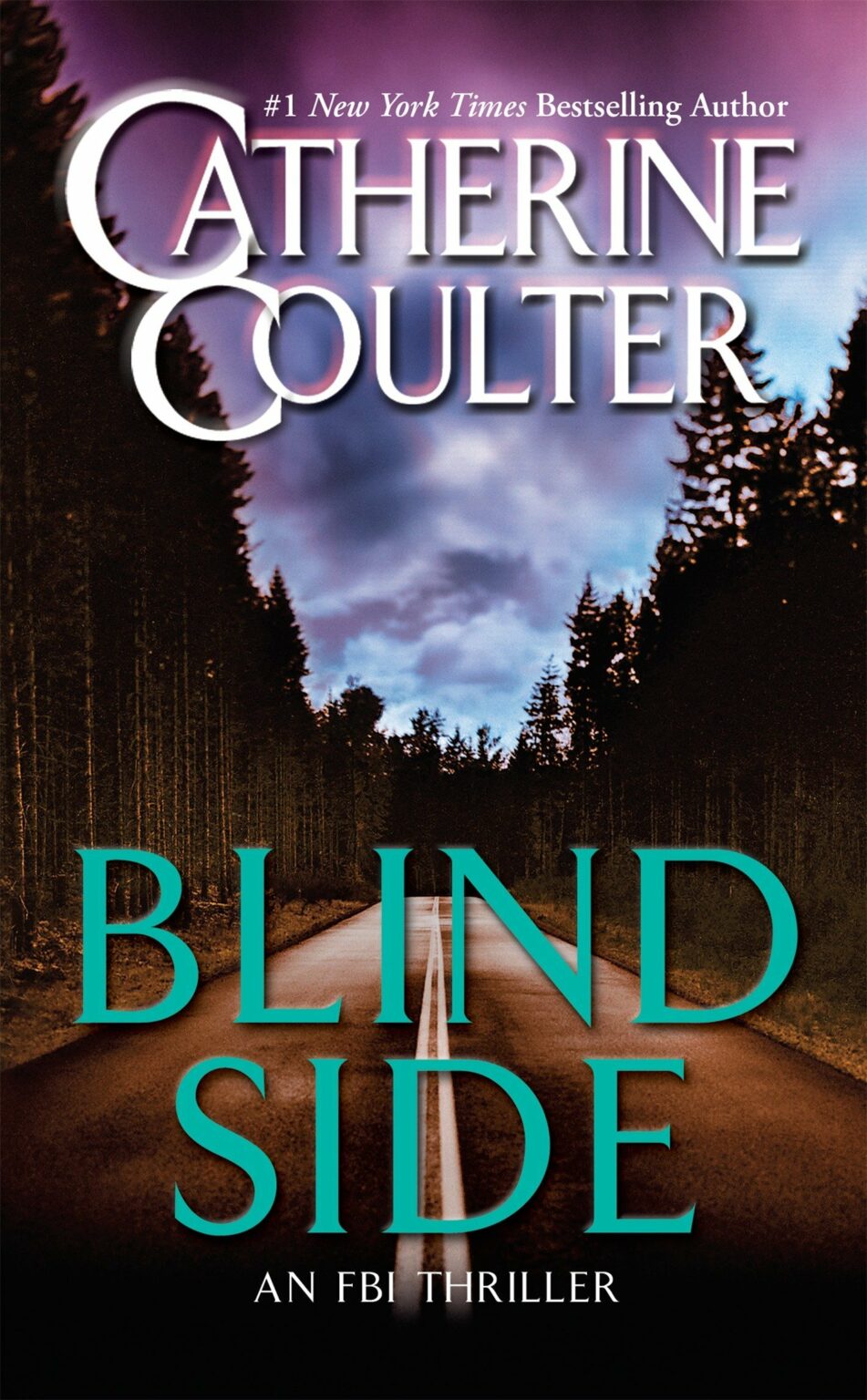 8. Blindside (2003)
FBI agents Savich and Sherlock face two baffling cases.
When 6-year-old Sam Kettering manages to escape after being kidnapped, FBI Agents Lacey Sherlock and Dillon Savich join forces with the boy's father Miles—an ex FBI agent—to pursue his kidnapper, a creepy, charasmatic Southern evangelist.
As if the kidnapping case weren't enough, Savich and Sherlock are at the same time desperate to find the cold-blooded killer of three high school math teachers in the Washington, D.C. area.
---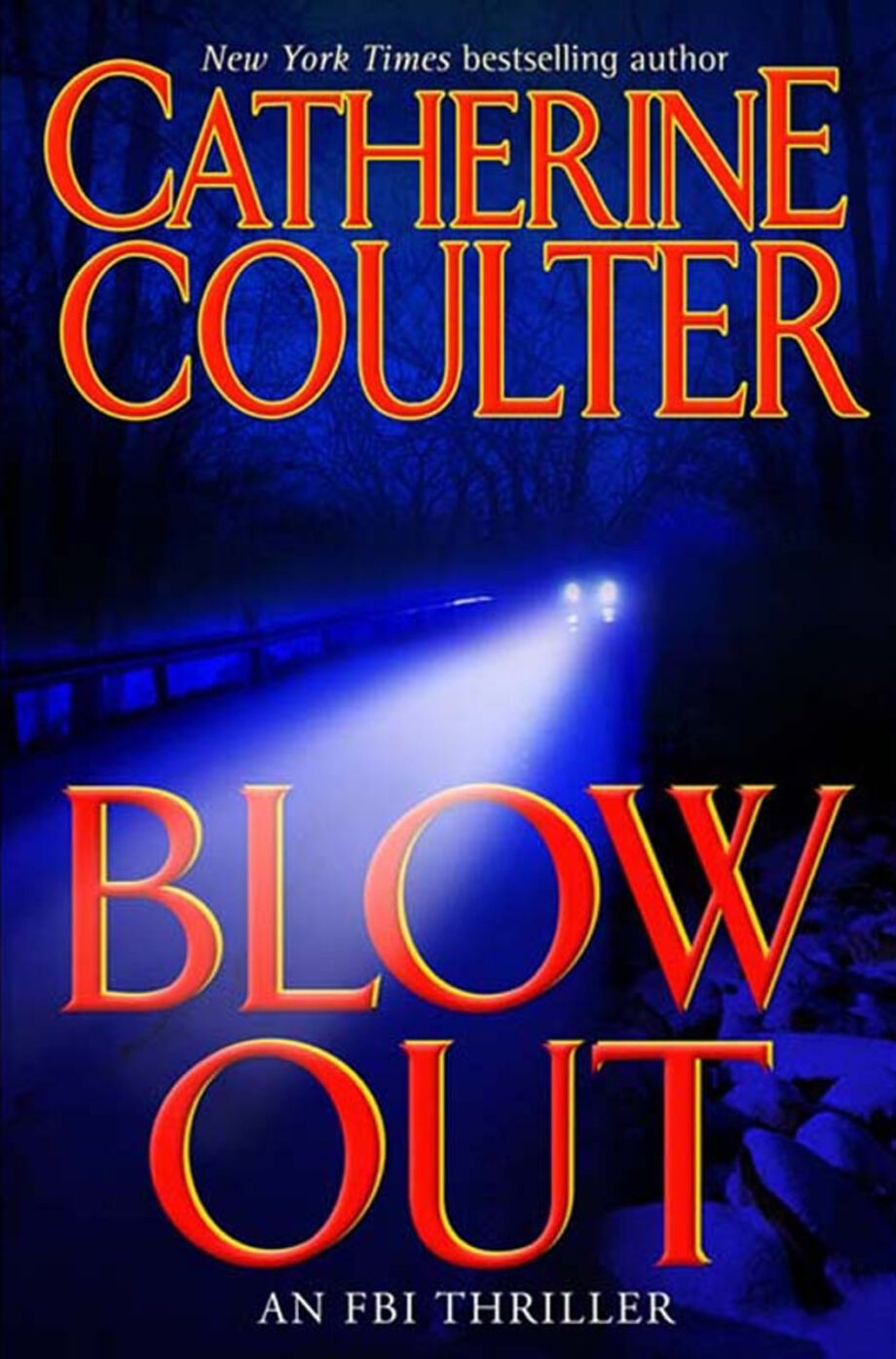 9. Blowout (2004)
A long weekend in the Poconos is interrupted by murder, and FBI agents Savich and Sherlock must look thirty years into the past to stop the killing.
---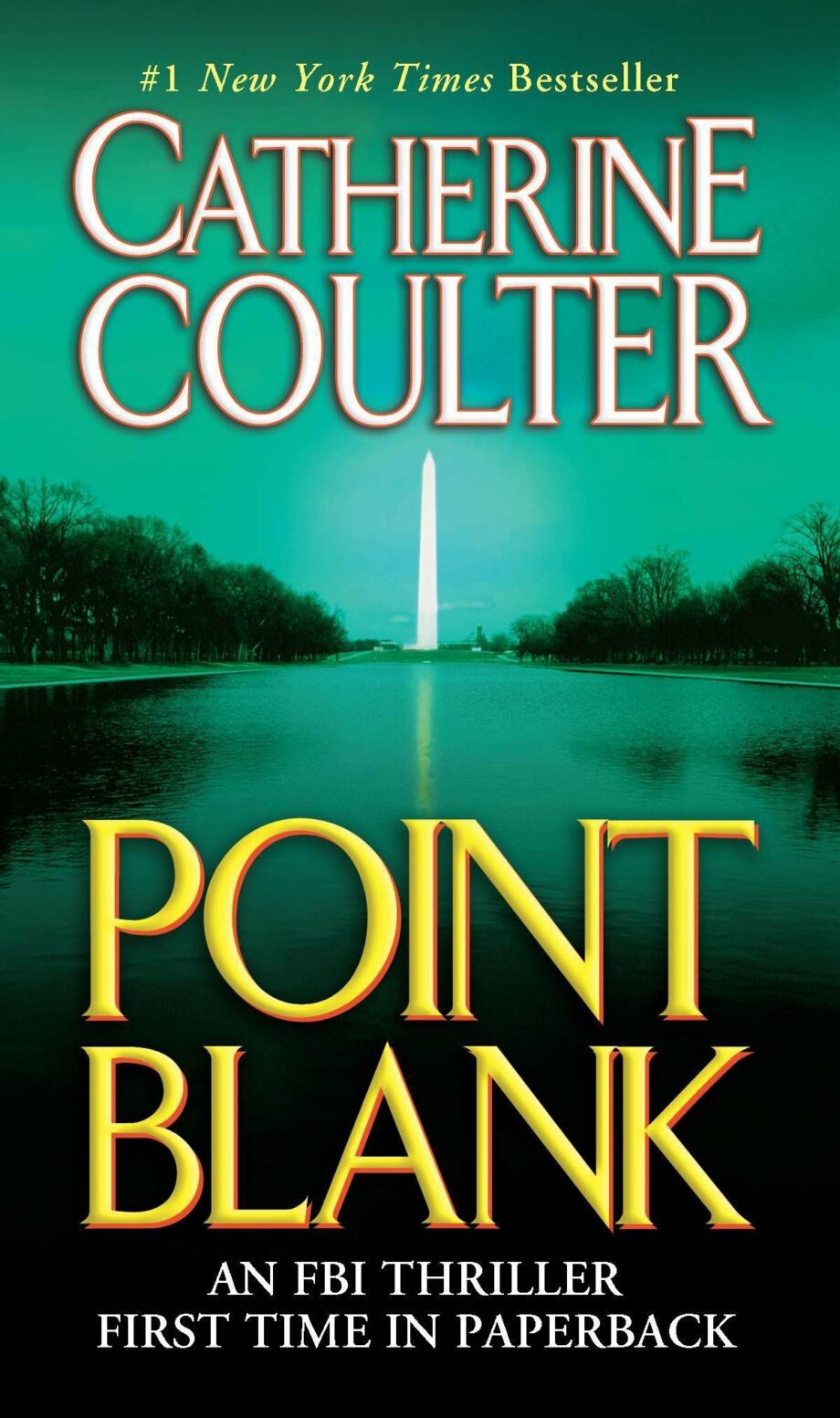 10. Point Blank (2005)
Agents Lacey Sherlock and Dillon Savich are up against an unstable villain with a very long memory.
The explosive action kicks off as treasure-hunting FBI agent Ruth Warnecki is on the trail of stolen Confederate gold hidden in Winkel's cave in western Virginia. She never expects to find herself chin-deep in a grisly murder that leaves her nearly dead and rocks the town of Maestro.
Then, at a stake-out in Maryland, FBI agents Dillon Savich and Dane Carver are nearly killed in a horrific explosion while attempting to rescue kidnap victim, Pinky Womack. They are led to Arlington National Cemetery where they not only find Pinky, but Savich also takes a fateful call on his cell from an old man out to kill both him and Sherlock. The thing is they have no clue why.
Pitted against an insane killer and his psychotic teenage girlfriend, Savich and Sherlock find themselves fighting a hate-driven villain with a grudge worth killing for…
---
Looking for more books in order?
If you enjoyed this list of Catherine Coulter books in order, check out our David Baldacci books in order article.