The Brad Meltzer books in order are a true testament to how vast and varied his writing career has been. One of his biggest endeavors is a motivational and inspirational children's series, but he cut his teeth in publishing by writing mystery thrillers that also contain historical speculation. He has also written comics for the Detective Comics Universe.
However, his mystery novels are full of adrenaline and thrilling conclusions. These books are what Meltzer is most well known for and also what led him down the path to becoming a bestselling author.
About Brad Meltzer
When Brad Meltzer was in the ninth grade his English teacher, Sheila Spicer, told him that he could write. She then did everything in her power to encourage that talent.
It took a few more years for Meltzer to sit down and write his first novel, and then a bit more time to write his second. Meltzer's first novel received 24 rejection letters from only 20 publishers, but then he sat down to write a new novel.
That second written work then became his debut publication: The Tenth Justice.
Many of his books are political thrillers that take place in Washington, D.C. or feature national security threats. If you've read one of his books and were stunned by how realistic the threats and plot felt, you weren't the only one. In 2004, Meltzer was employed by the U.S. Department of Homeland Security to brainstorm potential terrorist threats.
Meltzer says that in order to acquire that realism in his books, he needs to be able to see and experience what he is writing about. That is what helps him keep one foot in reality while writing fiction. It has led him to develop relationships with FBI or CIA agents, past and present, as well as a former president of the U.S.
When he went to read to President H. W. Bush before his death, Meltzer saw his book on the desk beside the 94-year-old man. The First Conspiracy was among a few others beside the president, and Meltzer's non-fiction book about plans to kill George Washington during the Revolutionary War was dog-eared and well-worn.
His books have been published in 25 languages and achieved bestseller status on numerous lists. Thousands of readers are eternally grateful that Meltzer pushed through those initial rejection letters.
Brad Meltzer Books in Order
Standalone Books
Our list of the Brad Meltzer books in order begins with his debut publication and his subsequent standalones. Since these books follow new protagonists and plot points, it is not necessary to read them in order.
However, if you do follow the publication order, you will get to witness Meltzer's evolution and growth as an author. Furthermore, if you have an eagle's eye for detail, you will also be able to spot the minor characters who appear in the background of every book.
Culper Ring Books
Meltzer is passionate about writing and history, so very often his books include strong historical elements. This series is just one such example.
Beecher White is a young archivist at the National Archives who works with the hidden stories there. But then he suddenly becomes part of the story in The Inner Circle. While trying to impress a childhood sweetheart, Beecher and the woman, Clementine, become entangled in a web of deception, conspiracy, and murder.
The Inner Circle (2011)
The Fifth Assassin (2013)
The President's Shadow (2015)
Zig & Nola Books
Next in the list of the Brad Meltzer books in order is a newer series, but one that Meltzer is loving to write. He says on his website in multiple places that he cannot get these characters out of his head, so there will be more Zig & Nola books to look forward to.
Jim "Zig" Zigarowski works at the U.S. government's most top-secret and high profile mortuary. His one rule is to never let his autopsies get personal. But then the body of his daughter's childhood friend arrives to his lab.
However, once he begins the autopsy he realizes the body is not the Nola Brown he knew. Thus begins the search to find the real Nola Brown, which will have him tracing clues through history back to Harry Houdini.
The Escape Artist (2018)
The Lightning Rod (2022)
Nonfiction Books
As previously mentioned, Brad Meltzer loves history and studied it at a post-secondary level. The majority of his nonfiction books are historical, but his first two nonfiction books were for his children. The two Heroes books compile inspirational people from across history to shape the message he wishes to convey to his children as well as the larger public.
Green Arrow Quiver Book
The first comic Brad Meltzer wrote was about the Green Arrow. This sparked an endeavor into this genre and craft of writing that features some of the biggest and greatest names in the DC Universe.
Graphic Novel
Meltzer's next venture into graphic novels still features the Green Arrow but also features behemoths of the comic book world like Batman and Superman.
Identity Crisis (2004)
Justice League of America Books
Then Meltzer contributed to the Justice League of America comics with two volumes.
Ordinary People Change the World Books
This series began as a way to help inspire his own children with contemporary and historical figures to admire. These are short picture books with illustrations by Christopher Eliopoulos with a target audience of readers between four and seven years old. Each book focuses on a character trait that made the titular character so admirable.
Children's Book
Brad Meltzer has also written a standalone children's book with illustrations by Dan Santat. This book is all about what happens when Sunday decides she no longer wants to be a day and quits, forcing all the other days of the week to advertise the job posting and soon a whole host of replacement suggestions come piling in.
A New Day (2021)
Stories Change the World Books
Meltzer also partnered up with illustrator Chris Eliopoulos to create a series of superhero biographies in the same style as his Ordinary People Change the World series.
I am Batman (2022)
I am Superman (2022)
I am Wonder Woman (2023)
Anthologies
Finally, Brad Meltzer has also contributed to three anthologies throughout his career.
Natural Suspect: A Collaborative Novel of Suspense (2001) (Out of Print)
The Mighty Johns (2002) (Out of Print)
A Summary of Brad Meltzer Books in Order
Below you will find the summaries for each of the standalone Brad Meltzer books in order. These summaries will help provide a bit more context to what we mean when we describe his books as mysteries or political thrillers with elements of historical speculation.
---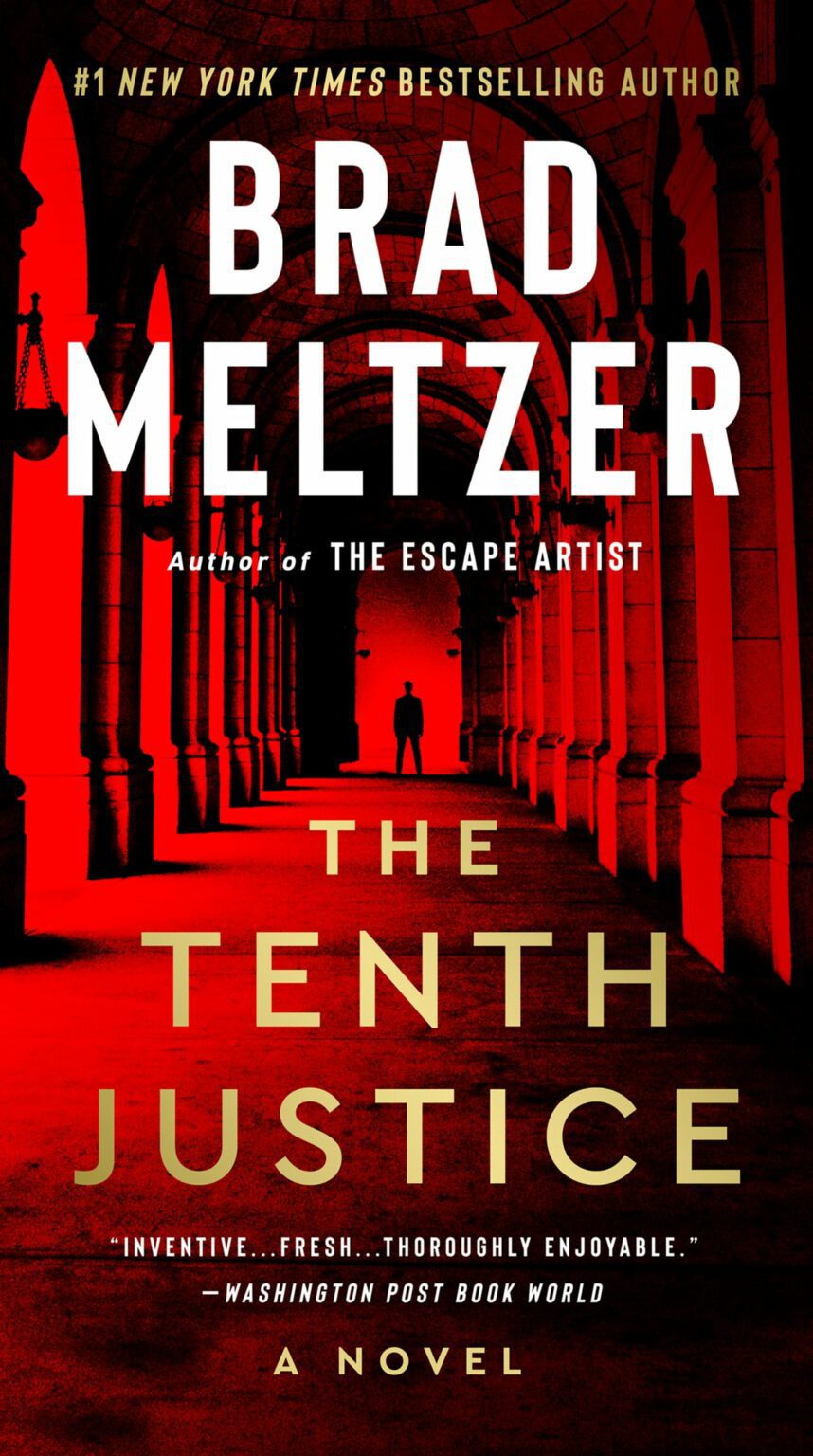 1. The Tenth Justice
Ben Addison makes a mistake that puts not just his life and reputation on the line, but that of the entire country. He lands a prestigious position as a Supreme Court clerk following his graduation from Yale Law School, but then accidentally reveals a classified secret.
Now the blackmailer who leveraged the information is after more, and Ben turns to his roommates and a fellow clerk for help. But loyalties can shatter in the nation's capital and betrayals can be lethal.
---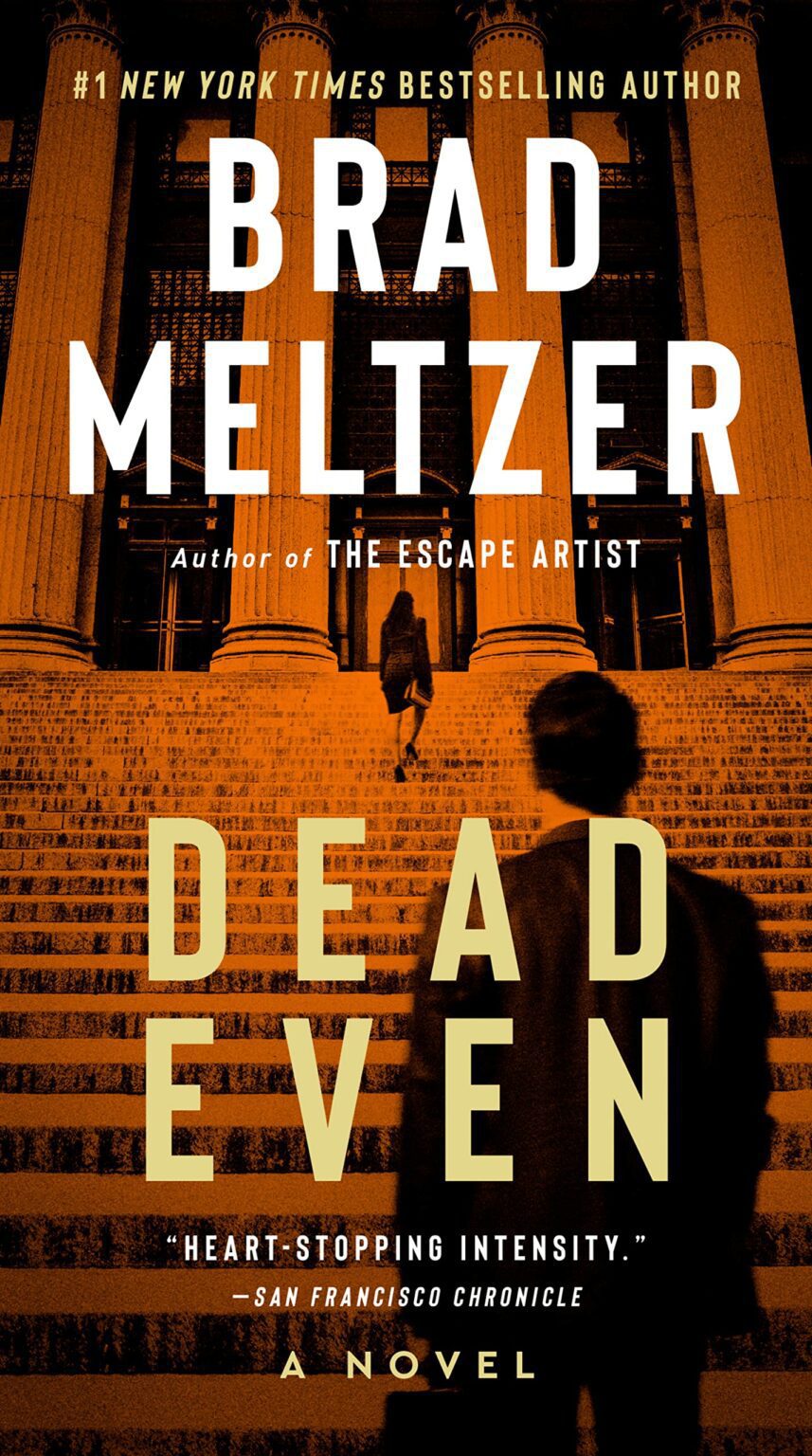 2. Dead Even
Sara Tate is a prosecuting attorney with the Manhattan DA's office. Her career is in danger when her next case, and the chance to prove herself, comes across her desk.
Meanwhile, her husband, Jared Lynch, is an attorney for a Wall Street law firm. He is strong-armed to defend that same case against his will.
Their happy marriage is tested when they find themselves on opposite sides of the same case in the courtroom. That's because a blackmailer is threatening them both. Both have been told that if they lose the case, their spouse will die.
---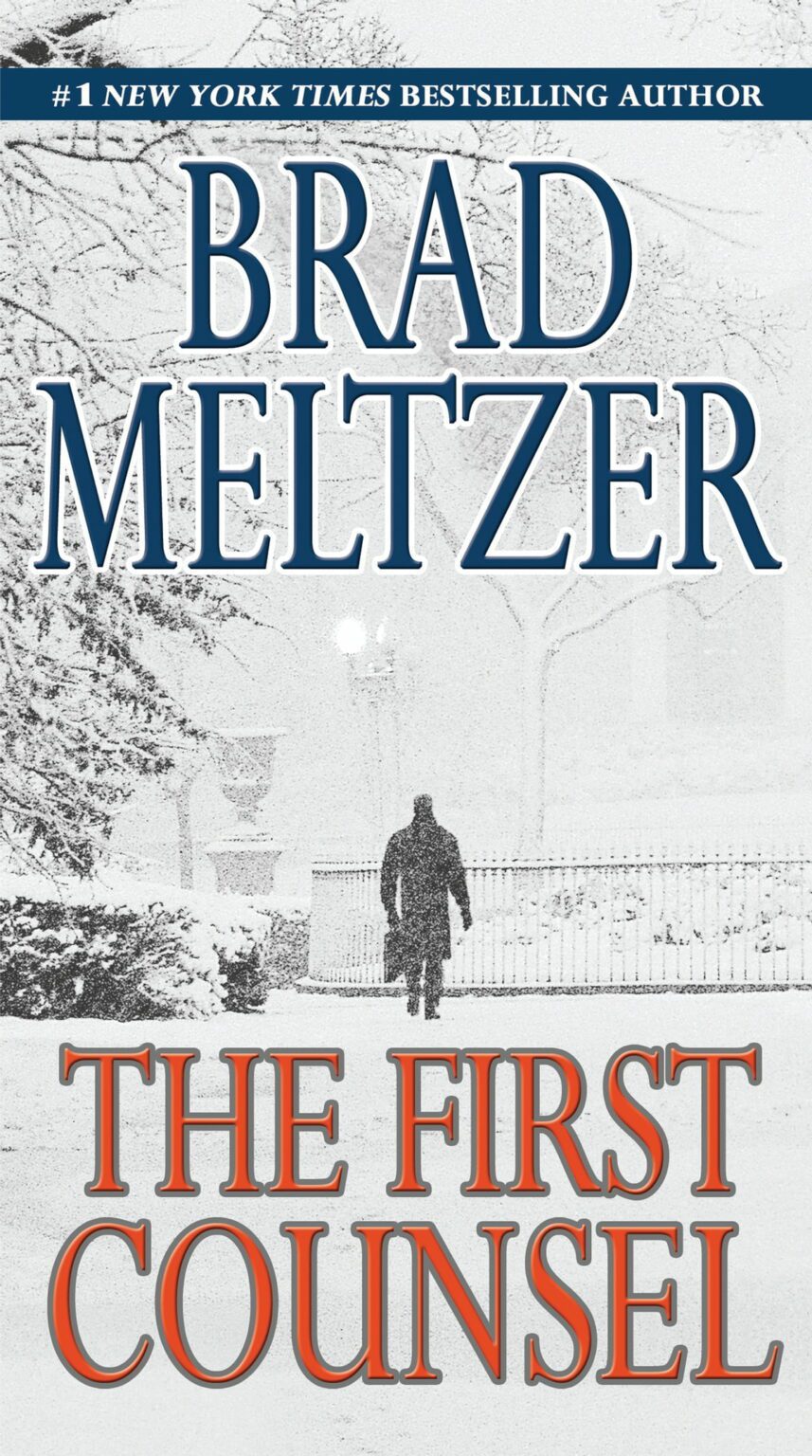 3. The First Counsel
Michael Garrick is a young White House lawyer who has fallen head over heels for the president's daughter, Nora Hartson. He thinks he can handle the pressure of being in her orbit, but then the two stumble across something they were never meant to see.
As a result Michael is now entangled in a secret agenda that includes betrayal and murder. He must battle to prove his innocence, while being unable to trust anyone, not even Nora.
---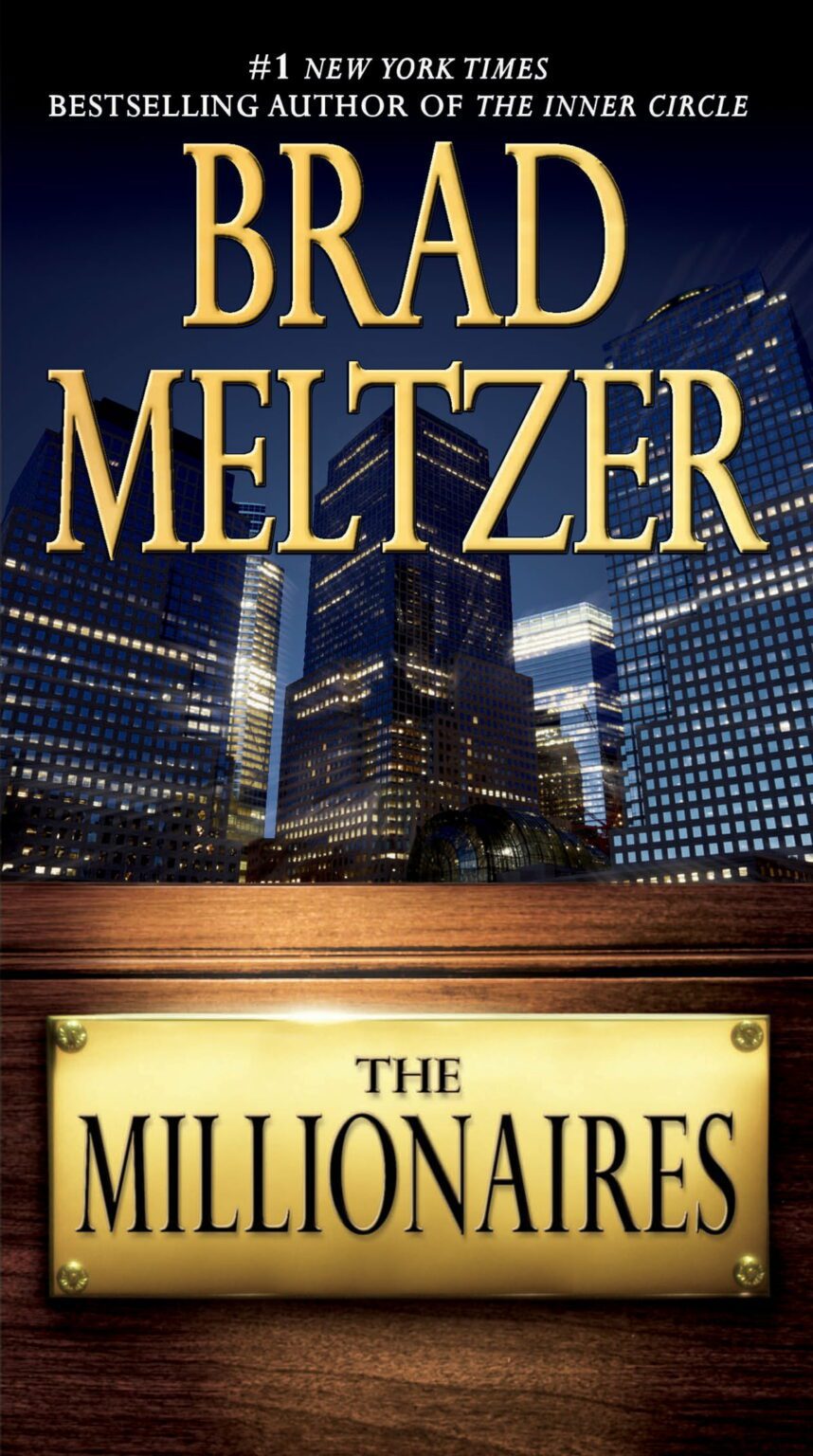 4. The Millionaires
Charlie and Oliver Caruso are facing the most tempting decision of their life. The brothers work at an exclusive private bank and then come across three million dollars in an abandoned account. It looks like the perfect crime and the answer to all their problems.
But when they take the money, a trap closes in around them. All of a sudden a friend is dead, and they are being tracked by the bank, the Secret Service, and a female private investigator. Charlie and Oliver must fight to stay alive while they discover a secret that will test their trust and change their lives.
---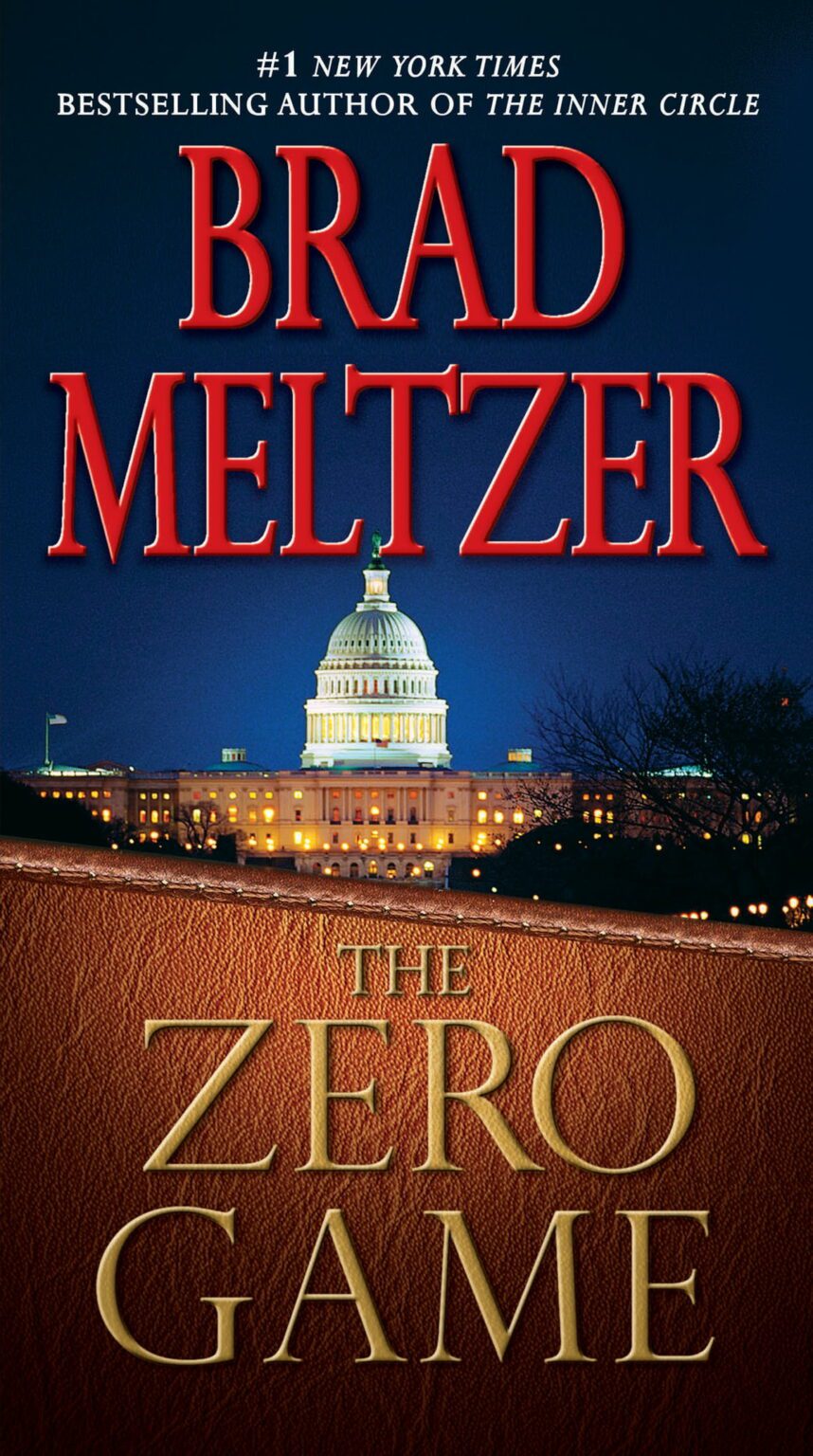 5. The Zero Game
Secrets are aplenty in Washington, and the Zero Game is one that Matthew Mercer and Harris Sandler are finding themselves mired in. The game has risk, reward, mystery, and prestige. It is the ultimate symbol of power, but then a player turns up dead.
In order to make it to the end of the Zero Game, a young staffer must rely on a tough, idealistic seventeen-year-old Senate page to stay alive.
---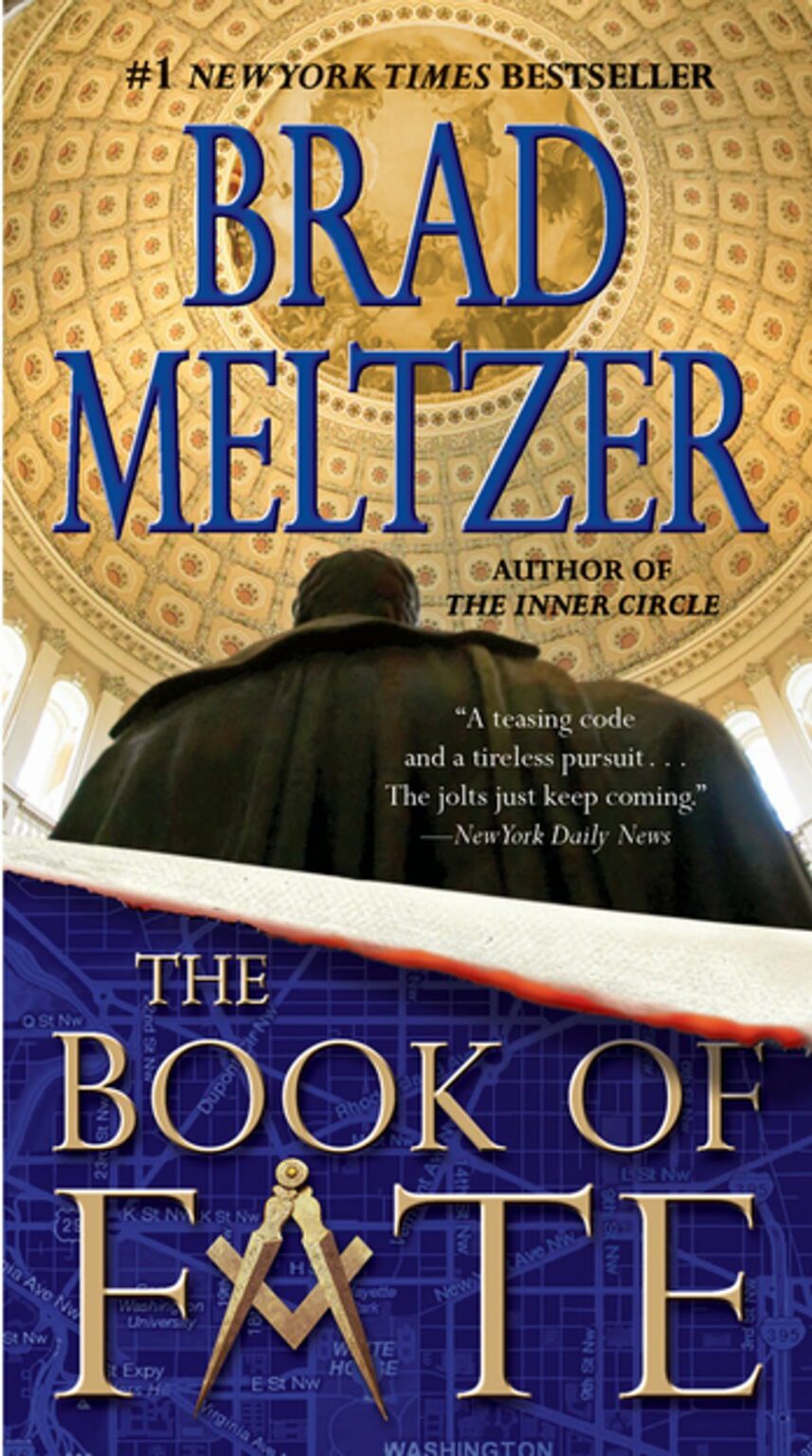 6. The Book of Fate
Wes is reflecting back on the worst day of his life. When he was a young Presidential aide, he put the President's oldest friend into the Presidential limousine on July 4th. Six minutes later the friend was dead from an assassin's bullet, and Wes was permanently disfigured by a bullet to the face.
But eight years later the friend, Ren Boyle, came back to life. So now, Wes must embark on a chase to figure out what really happened that day, which will involve secrets dating back to Thomas Jefferson.
---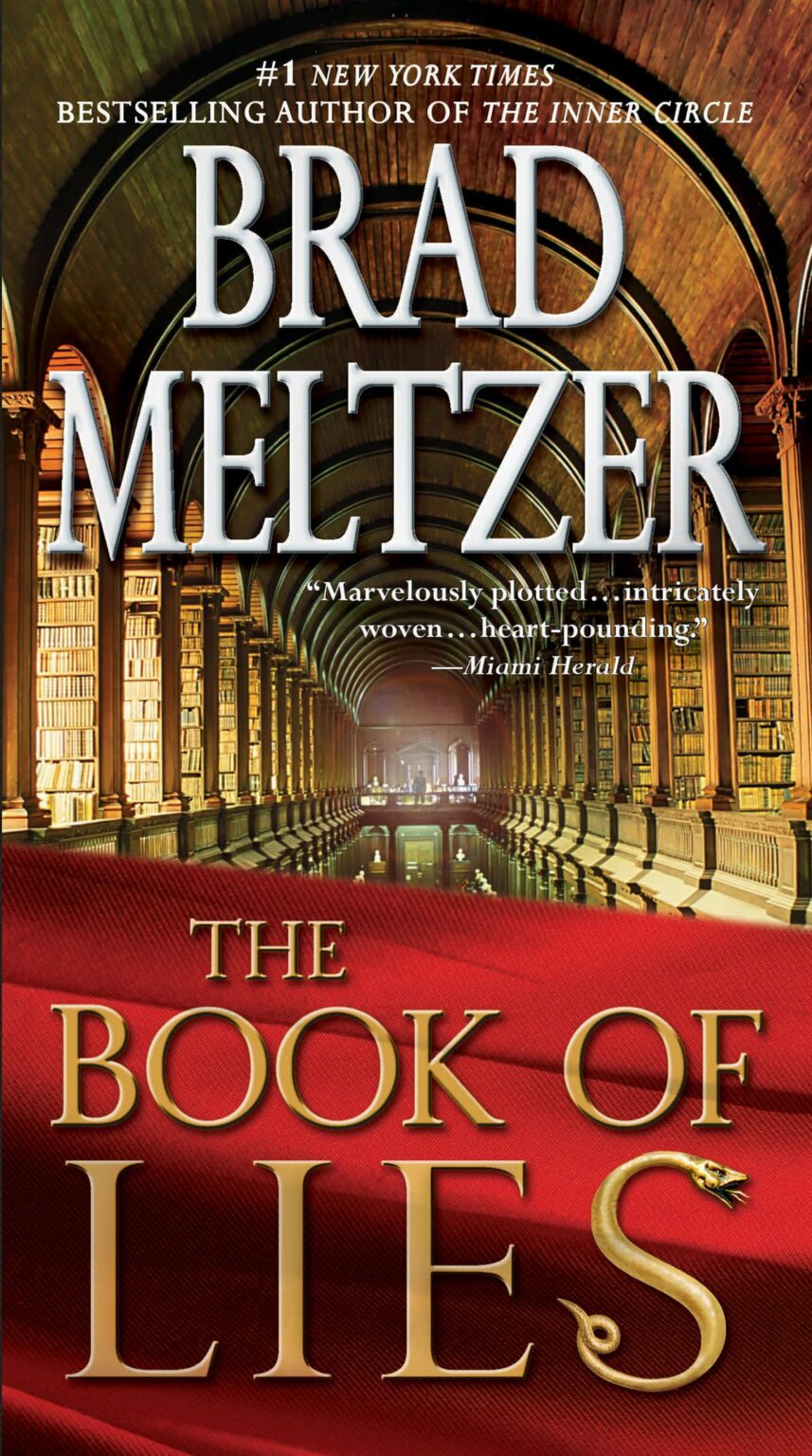 7. The Book of Lies
Two murders committed thousands of years apart intersect in modern day Fort Lauderdale, Florida. The first is the world's most famous murder: When Cain killed Abel, but the weapon has been lost to history. The second murder is when Mitchell Siegel was killed by three gunshots to the chest in 1932: In his grief, his son created Superman, a bulletproof man.
The murder weapon in that case has never been found either, and the case has never been solved. Then Cal Harper, in Florida, faces his father, who has been shot with a gun tracing back to the 1932 murder. Both of them are then attacked by a ruthless killer bearing the markings of Cain, and the chase for the world's first murder weapon is on.
---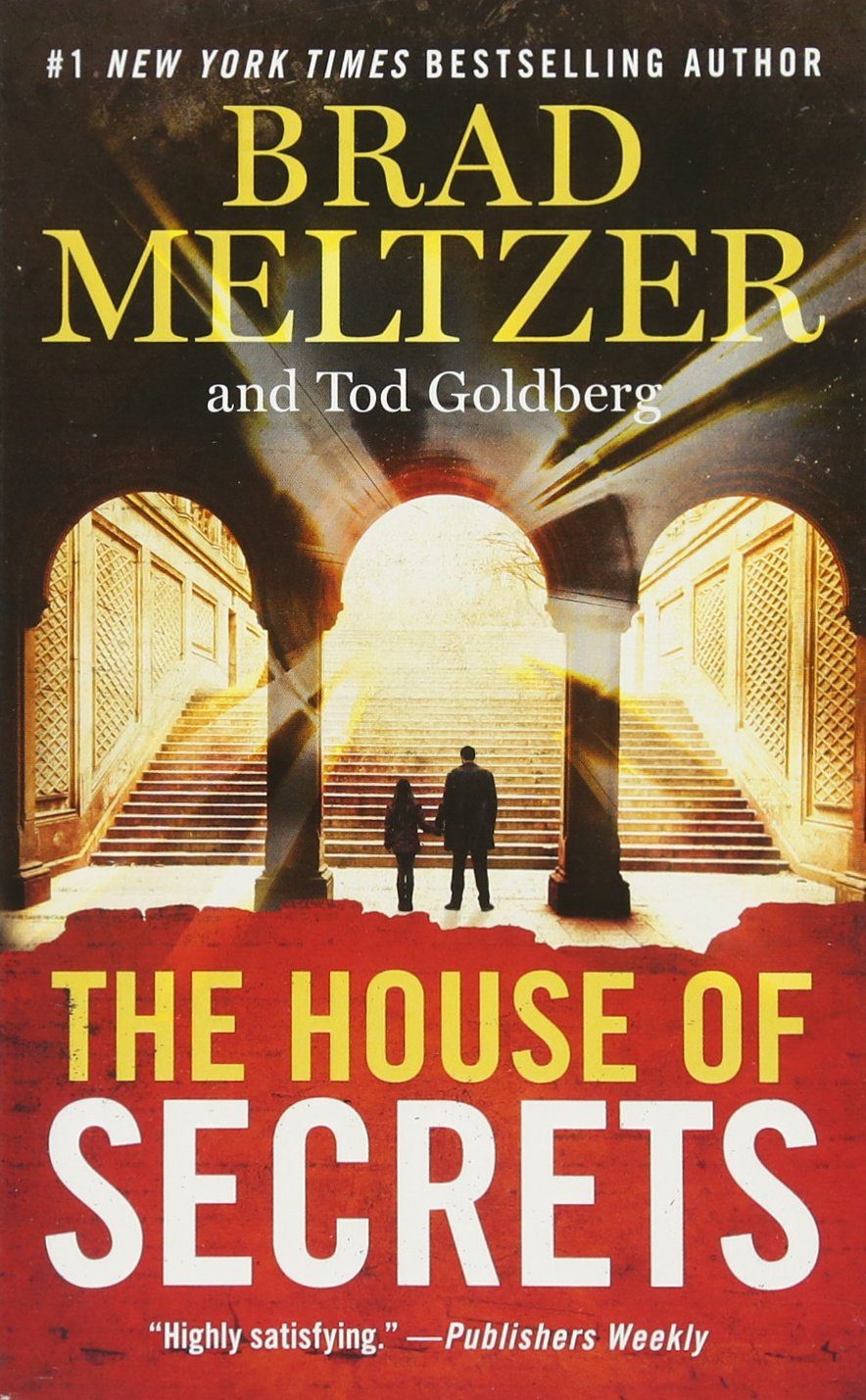 8. The House of Secrets
Hazel Nash grew up listening to her father, Jack Nash, tell her about mysteries and conspiracies. That's because Jack was the host of a conspiracy TV show: The House of Secrets. But Hazel's favorite mystery was about the leather book belonging to Benedict Arnold that was hidden in a corpse.
However, many years later, Hazel has just woken up in the hospital with amnesia. She is told she was in a car accident that killed her father and injured her brother, but she remembers nothing. Then the FBI begins asking her questions about her dad and as Hazel begins piecing together who she was, and all those old tall tales, the less she likes the image that is forming in front of her.
The House of Secrets was co-written Tod Goldberg.
---
Final thoughts
Looking at all the Brad Meltzer books in order reveals how well he plays within different genres. From inspirational and motivational children's books to historical speculation to political thrillers. Despite the variety of genres, there is a common thread throughout each book and there is something for everyone in Meltzer's bibliography.
More Mystery Thriller Resources