From the classics to recent releases, this list of the best psychological thriller books will have the perfect recommendation for your next read.
The books on this list feature straight psychological thrillers, as well as books that blur the lines between genres with elements of historical fiction or horror.
Best Psychological Thriller Books
Psychological thrillers present a challenge that make some readers go wild. Amidst the creeping, crawling pull of suspense there is an overwhelming desire to see if you can figure out the impending twist.
It is undeniable that thrillers make up one of the most financially successful genres of books. An NPD report from last summer found that thrillers and suspense novels account for nearly one in every eight adult fiction books sold, and that's including print and ebooks. However, even that was a small decrease from previous years, maybe in part due to the blending of the genre with horror or contemporary fiction.
The number of thriller books arriving on the market feels as high as ever, but there is an additional twist of the knife in psychological thrillers. Unreliable narrators are frequent within this subgenre that questions minds, behaviours, and instincts. As well, psychological thrillers will often include themes of morality or mental illness at the crux of their mystery.
We've collected 21 books from roughly the past century to create this list of the best psychological thriller books. If you're seeking out this guide to some of the best books of the genre, then it's likely you've already read the recent behemoths of the genre such as Gone Girl, The Silent Patient, and Verity.
So, in creating this list we've looked at some classic psychological thrillers that were harbingers for the genre, new releases, and a few in between. Hopefully this list will remind you of some beloved favorites and recommend some brand new reads.
---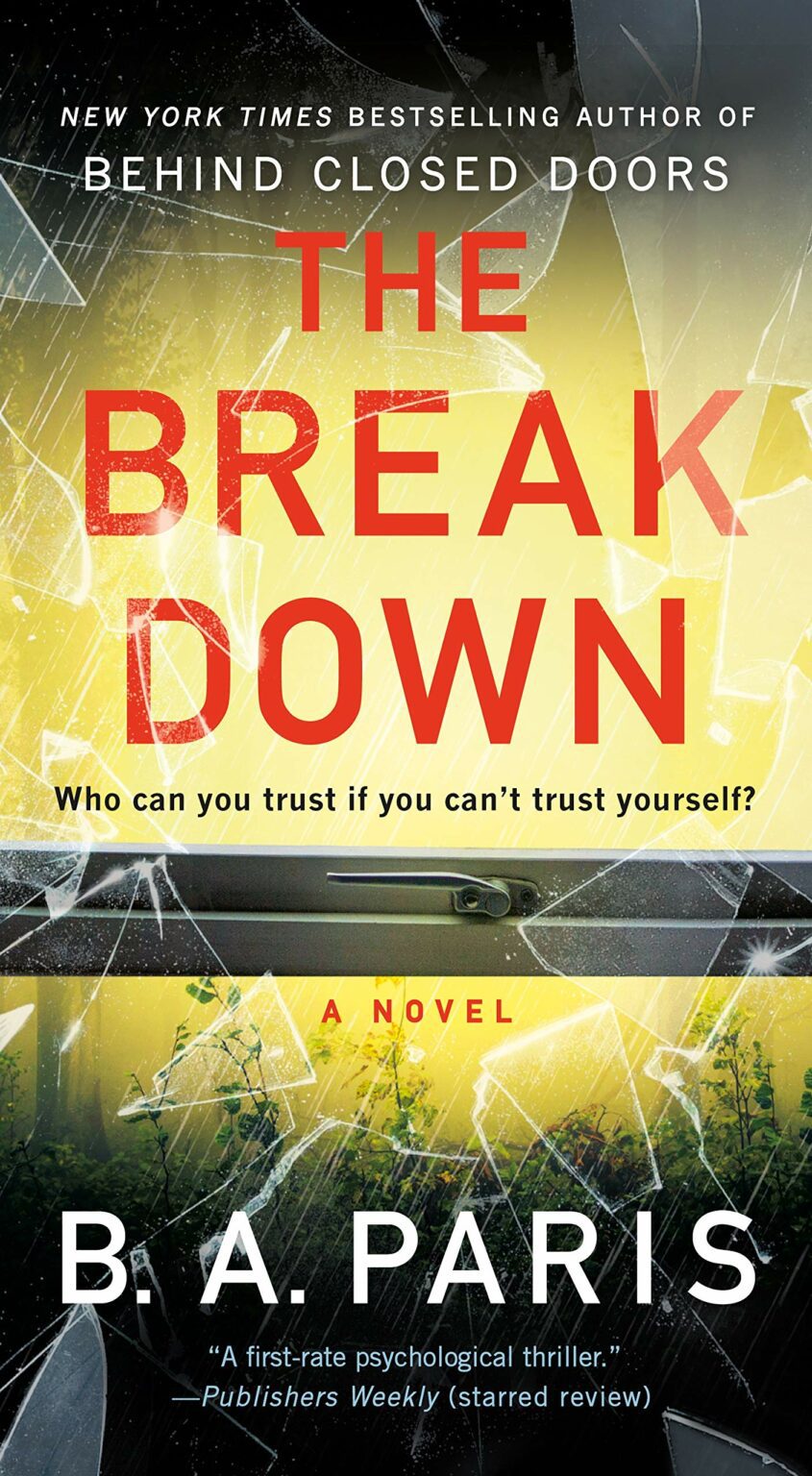 21. The Breakdown by B.A. Paris
The first title on our list of the best psychological thriller books is The Breakdown by B.A. Paris. It is a creeping book that on the surface is about regrets and what could have been. But Paris will have you guessing right up until the very end.
That's because Cass can't get the sight of a woman sitting in a car out of her head. It was during a storm on a rural road, but then the woman was killed.
Except Cass can't tell anyone what she saw. If her husband found out she was on that road he would be livid. But then strange things begin to happen, weird calls start, and it feels like someone is watching her.
---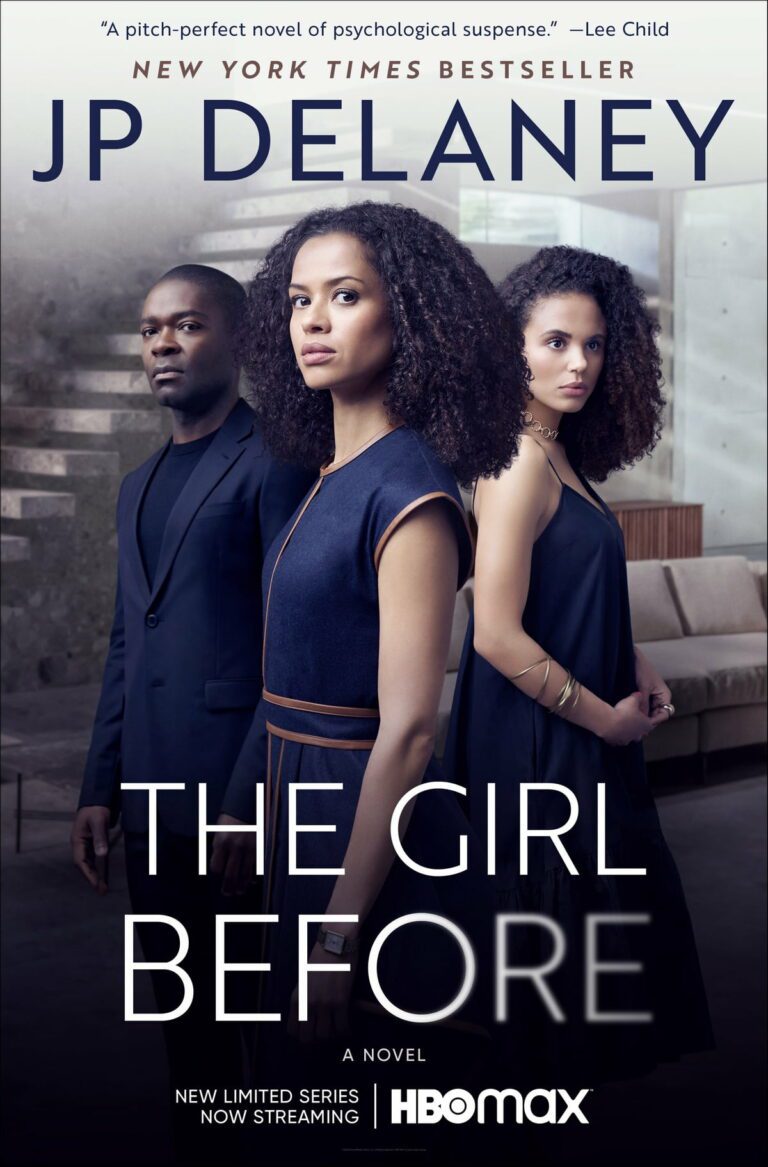 20. The Girl Before by J.P. Delaney
The Girl Before by J.P. Delaney is a psychological thriller with themes of duplicity, death, and deception. It follows the lives of two women across two timelines who are linked through their decision to live in the same house.
The architect of the house has strict rules and maintains full control.
When Jane moves into One Folgate Street she begins to learn more about the previous inhabitant Emma. She learns they were the same age and looked alike. Then, Jane unknowingly begins to follow the same path as Emma, experiencing the same terror.
---
19. The Kind Worth Killing by Peter Swanson
This next recommendation on our list of the best psychological thriller books is a retelling of an ultimate classic: Strangers on a Train. The Kind Worth Killing by Peter Swanson is full of psychological suspense with sex, deception, and an accidental encounter that leads to murder.
It follows Ted Severson and Lily Kintner as they meet on a plane to Boston from London. When Ted begins to share how unhappy he is in his marriage, Lily offers to help him murder his wife.
They begin to plan when they land in Boston, but Lily is hiding something from Ted. Then, a detective begins to hunt them down and both of them will not be able to survive this deadly pursuit.
---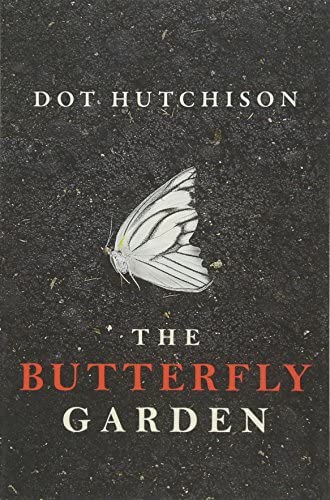 18. The Butterfly Garden by Dot Hutchison
This next recommendation, The Butterfly Garden by Dot Hutchison, is a mix between psychological thriller and horror.
Someone known only as the Gardener has kidnapped multiple women he refers to as a precious collection of butterflies. Two investigators find his horrific garden and bring in a survivor for questioning.
But for as much as Maya reveals, she is hiding more. The agents, Victor and Brandon, must unravel this complex and confusing case.
---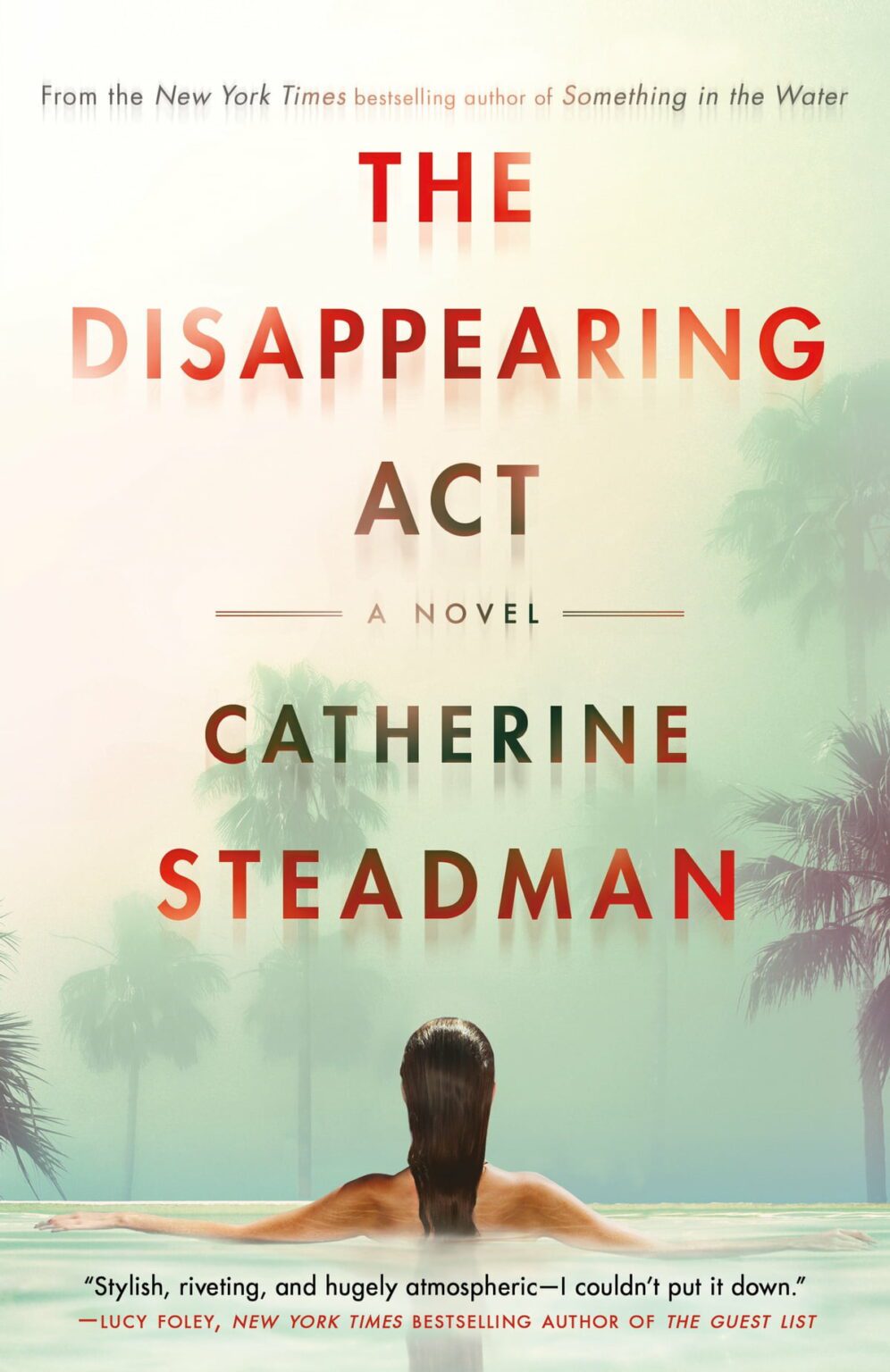 17. The Disappearing Act by Catherine Steadman
The next book on our list of the best psychological thriller books follows a missing woman within the glitz and glamour of contemporary Hollywood. The author of The Disappearing Act, Catherine Steadman, is an actress herself, lending an authentic perspective to the industry.
Mia Eliot is ready to take the plunge for her acting career and go all in. So, she moves to LA, where Mia meets Emily at an audition and does her a favour before Emily disappears.
But when someone reappears, saying they're Emily, Mia isn't so sure. While she doesn't know why someone would masquerade as Emily, she does know something is wrong. They both work in an industry about playing pretend, which will make finding out the truth all the more difficult.
---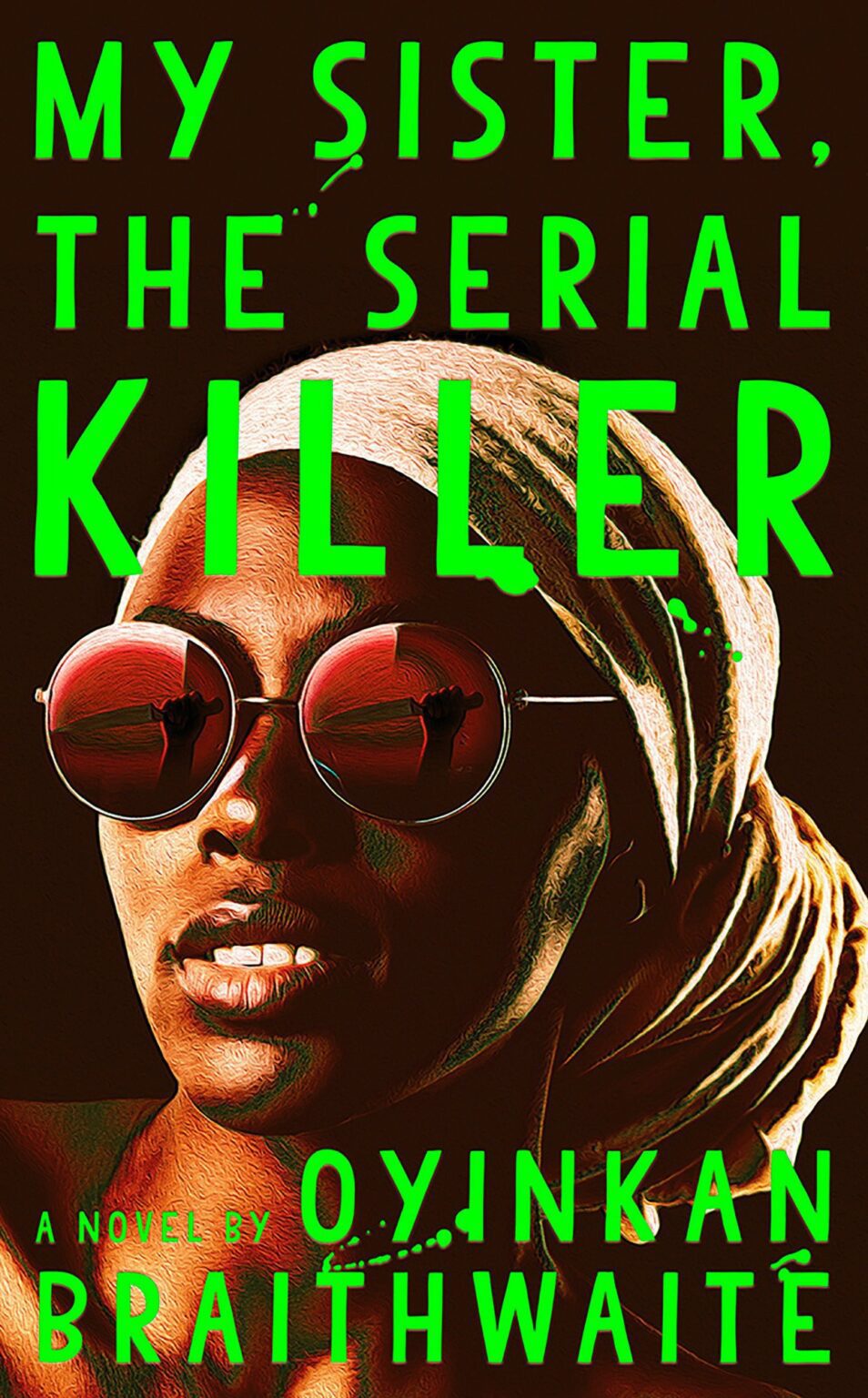 16. My Sister, The Serial Killer by Oyinkan Braithwaite
My Sister, The Serial Killer by Oyinkan Braithwaite is much different than the other recommendations on our list. That's because this psychological thriller has dark comedic themes throughout.
Korede is used to cleaning up her sister's messes — quite literally. This is the third time Ayoola has called Korede for help after killing a boyfriend in alleged self-defence. While the situation is far from normal, Korede just can't bring herself to turn her little sister in to the police.
Then her sister starts dating Korede's coworker, who Korede has been in love with for ages. She can't stand the thought of Ayoola killing him, so Korede needs to make a decision on who to save once and for all.
---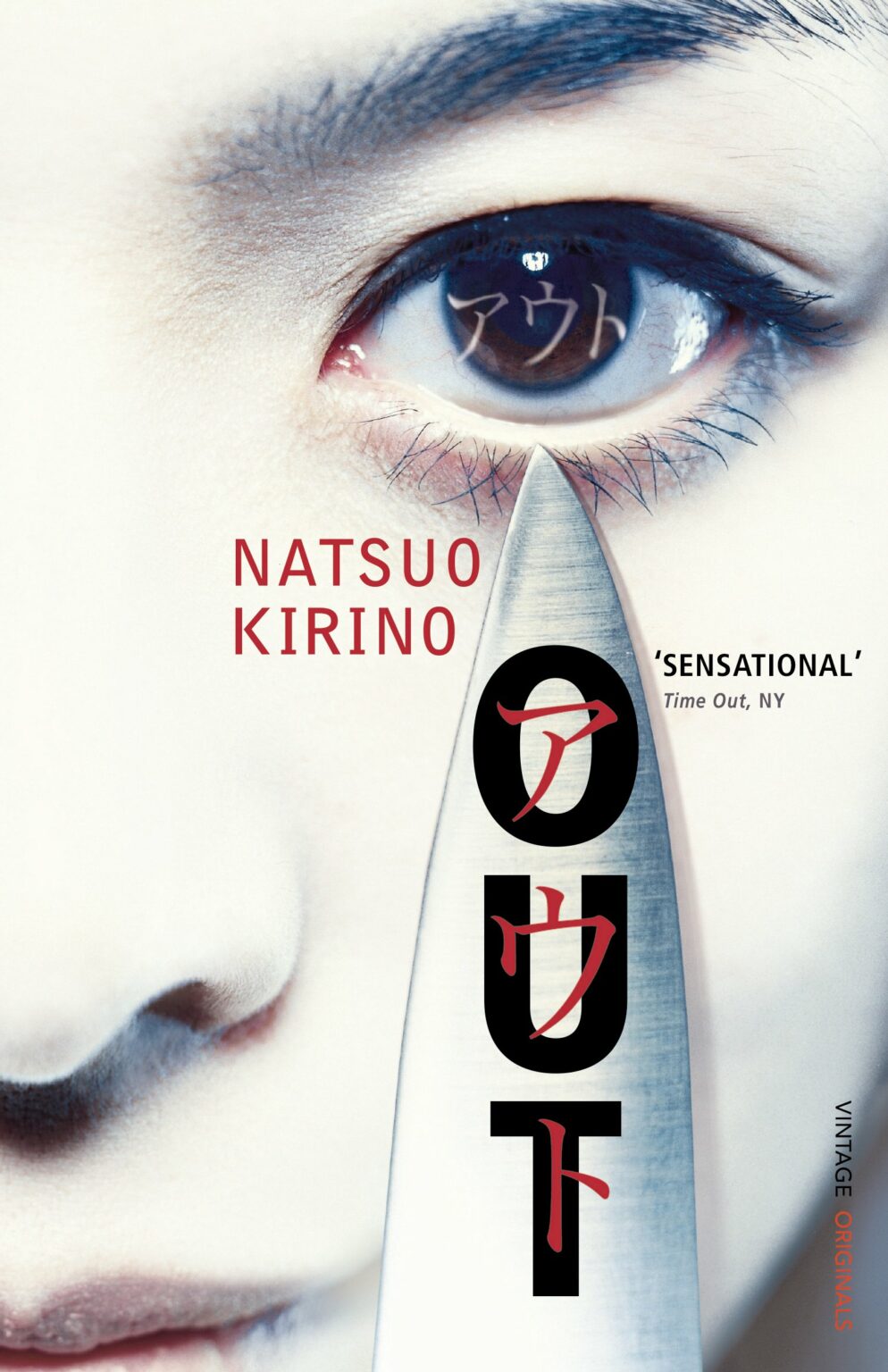 15. Out by Natsuo Kirino
This next book is a combination of crime and psychological thriller. Out by Natsuo Kirino, translated by Stephen Snyder, tells a story of random violence in the staid Tokyo suburbs.
A young mother reaches her breaking point and kills her husband, then turns to her co-workers for help. Quickly a more sinister plot with further implications within Japan's crime scene emerges. One worker, Masako, becomes the ringleader for this group as they creep into the underbelly of Tokyo.
Out is both an example of literary suspense and a scathing analysis into gender warfare, creating a psychological thriller that will entice and compel readers.
---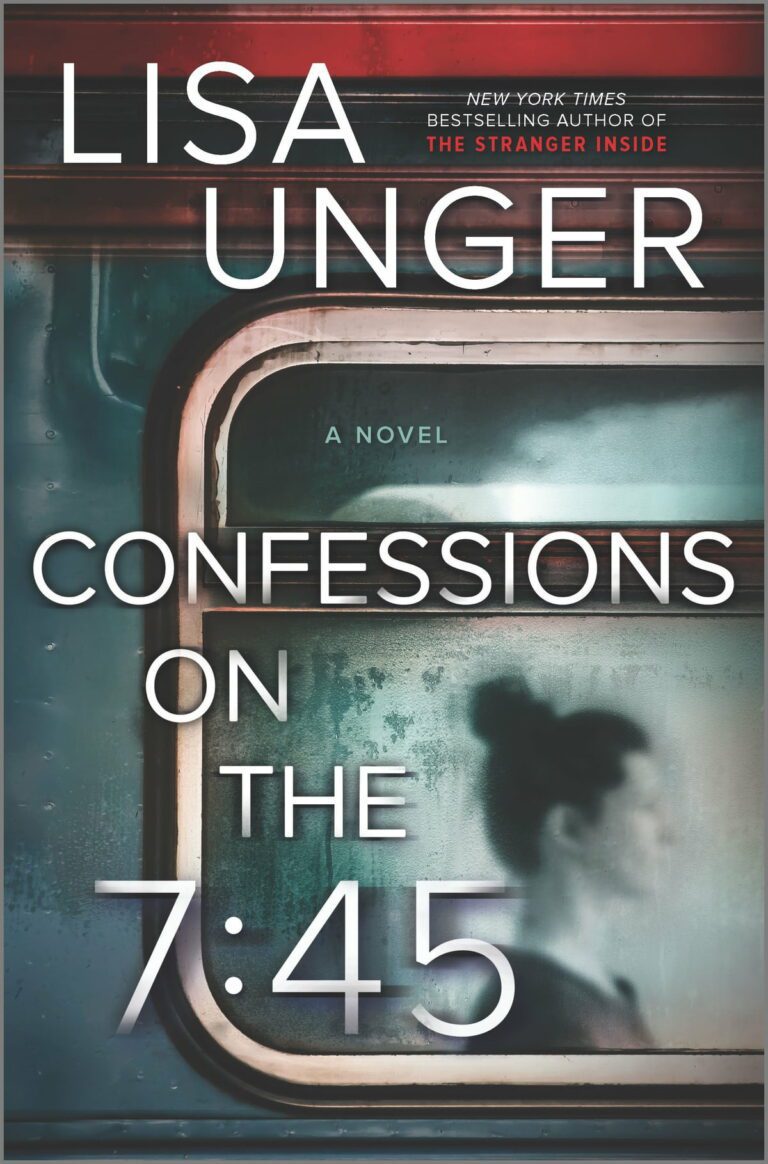 14. Confessions on the 7:45 by Lisa Unger
Confessions on the 7:45 by Lisa Unger is another modern retelling of the beloved classic: Strangers on a Train.
But this time two women find themselves in conversation on a train. Selena Murphy begins chatting with Martha next to her, who admits she's sleeping with her boss. This prompts Selena to confess that she thinks her husband is having an affair with the nanny.
As they part ways, Selena doesn't think anything of their conversation. It was just two women briefly connecting. But then her nanny goes missing.
Suddenly Selena is wondering who Martha really was and how the seemingly random encounter will continue to affect her life.
---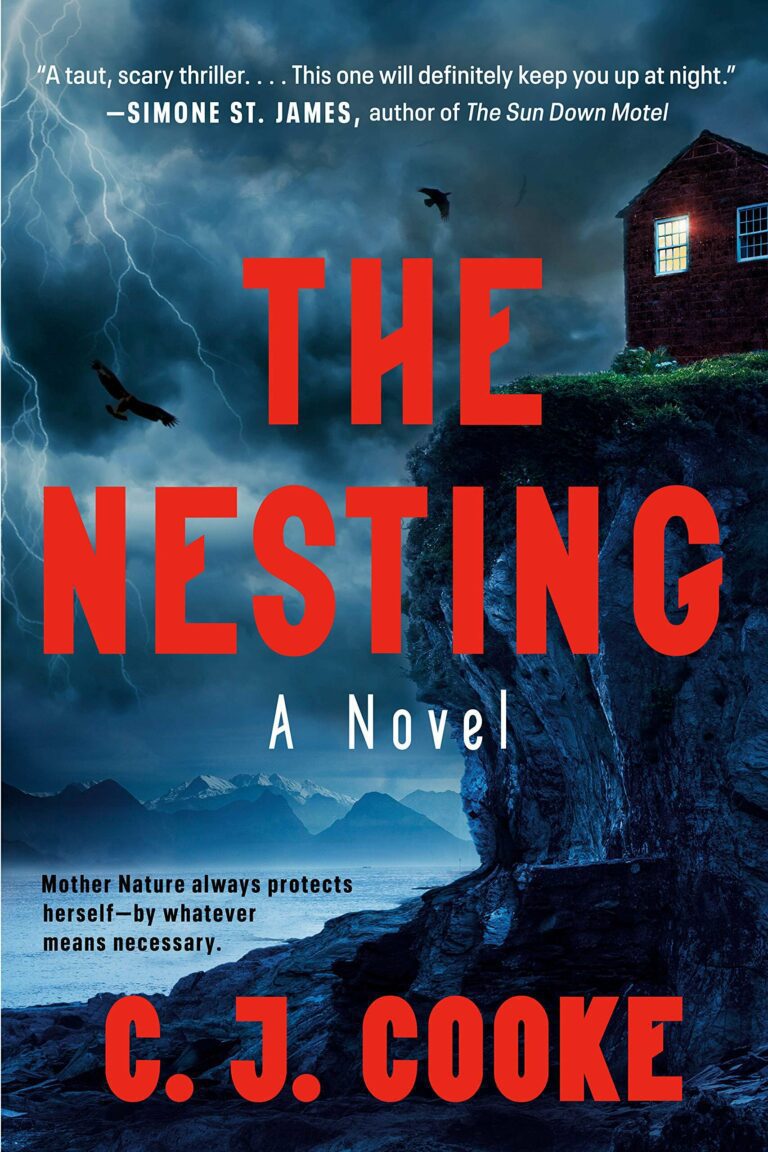 13. The Nesting by C.J. Cooke
Our next recommendation for one of the best psychological thriller books also combines elements of Gothic horror. The Nesting by C.J. Cooke evokes classic themes and tropes in this haunting story about a new nanny to a wealthy family.
It takes place in Norway where Tom Faraday, an architect, is determined to finish his cutting edge, environmentally conscious home. He is adamant that he will honour his late wife Aurelia with its completion, because it was their dream house before she committed suicide in its very location.
Lexi Ellis has just taken on the job of becoming the nanny to his two young girls, but the isolated house gives her a creeping sensation. This is made worse when footprints begin appearing in the house, Aurelia's diary turns up in Lexi's room, and one of the girls keeps seeing what she refers to as the Sad Lady.
It doesn't take long before Lexi begins to question what really happened with Aurelia and she starts to believe they're all in danger.
---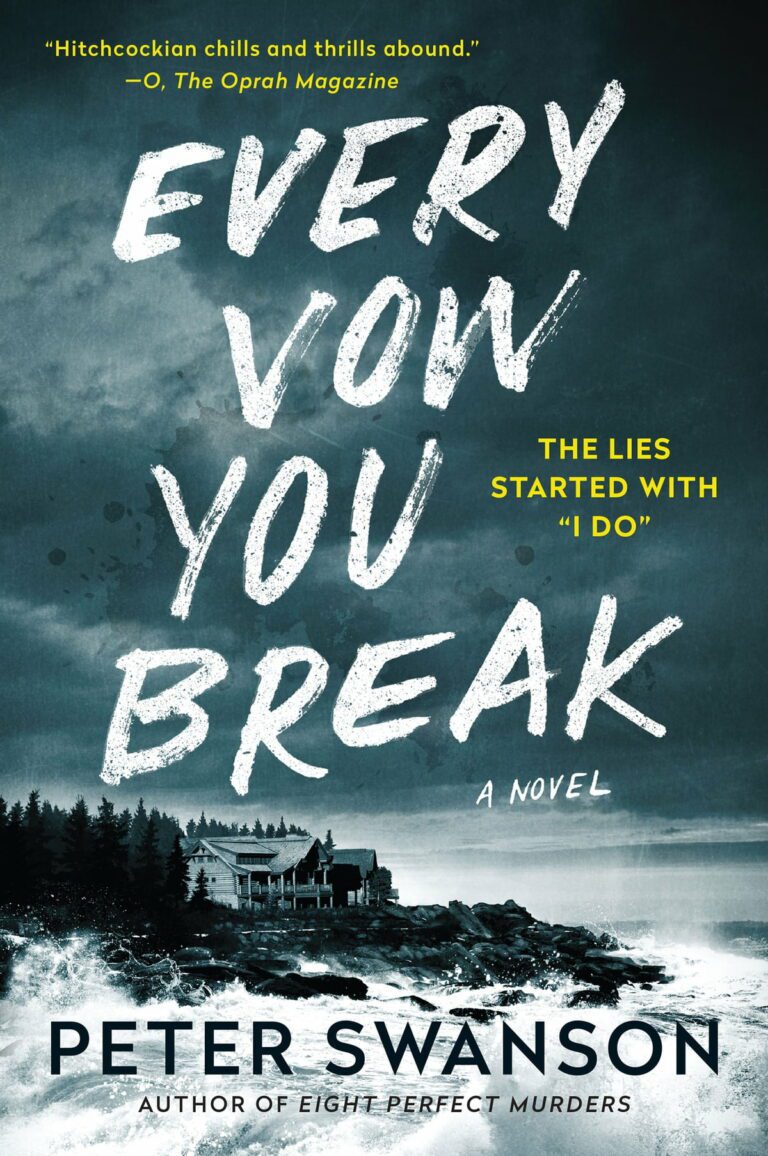 12. Every Vow You Break by Peter Swanson
Every Vow You Break is the second Peter Swanson title on our list of the best psychological thriller books, and for good reason. It is slightly different from the previous Swanson recommendation as this book is much more tense than twisty.
Everything changes for Abigail Baskin when she meets Bruce Lamb. They're on their way to wedded bliss when she spends a drunken night with a stranger, but Abigail is adamant she wants to spend the rest of her life with Bruce, so she puts the one-night stand out of her mind.
Then the sexy stranger appears on her honeymoon. Abigail isn't sure if she can risk telling Bruce about the stalker and his belief that their one night together meant something more, so she tries to handle him on her own.
But then strange things start happening and no one seems to believe her. Not even Bruce.
---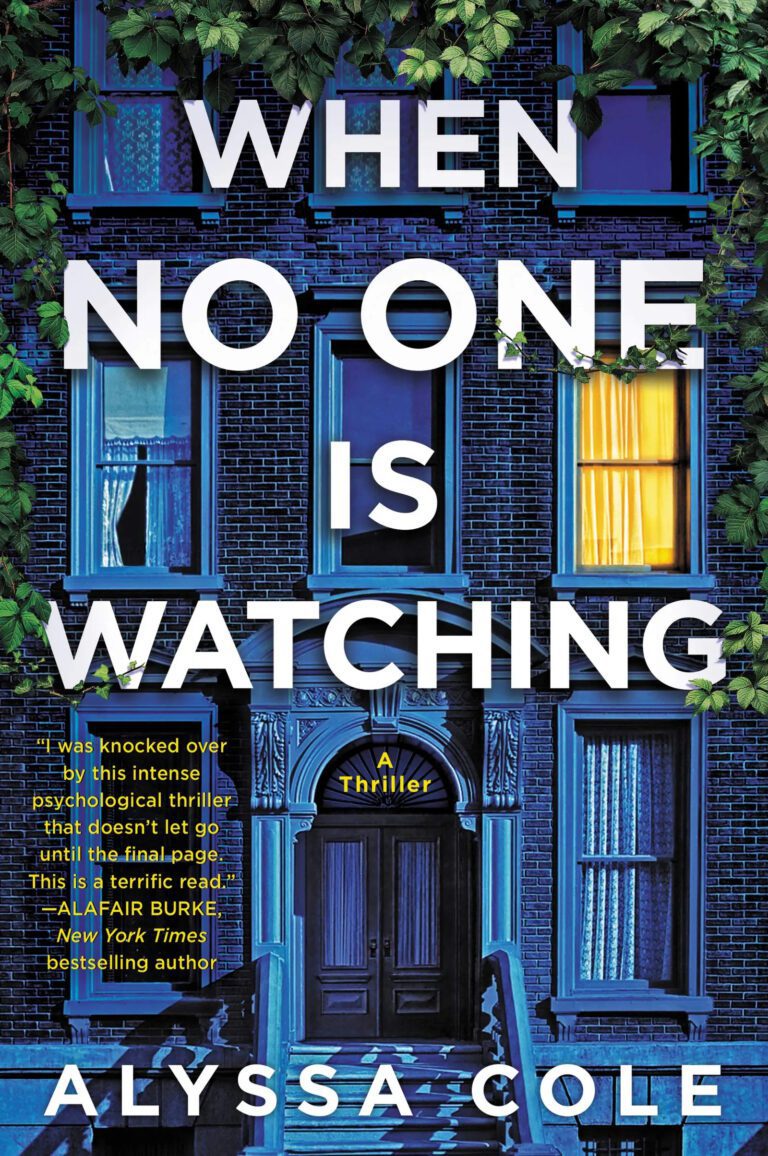 11. When No One Is Watching by Alyssa Cole
As we edge closer to the top ten best psychological thriller books, When No One is Watching by Alyssa Cole tackles the sinister gentrification of a Brooklyn neighborhood.
Sydney Green has always lived in Brooklyn and she loves her neighbourhood, but recently she has begun to notice it has rapidly been changing. She wants to hold onto the neighbourhood from her childhood, and also ensure its vitality into the future, so she starts a walking tour.
It is on her walking tours that she finds an unlikely ally in one of her new neighbors — Theo.
Together they find out that something most sinister may be at play. Sydney's old neighbours may never have made it to the suburbs, and the revitalization project might just be a whole lot more deadlier than it first appears.
---
10. The Need by Helen Phillips
Then at the halfway spot of our list of the best psychological thrillers is The Need by Helen Phillips. This book also combines psychological thriller themes with elements of horror and suspense for an eerie read.
Molly is taking care of her two children at home when she confronts an intruder. But this intruder seems to know too much about her life. Suddenly Molly is left to confront what is real and what is not as she struggles with her own frailty.
The Need is as much a psychological thriller as it is an analysis about motherhood and its dualities.
---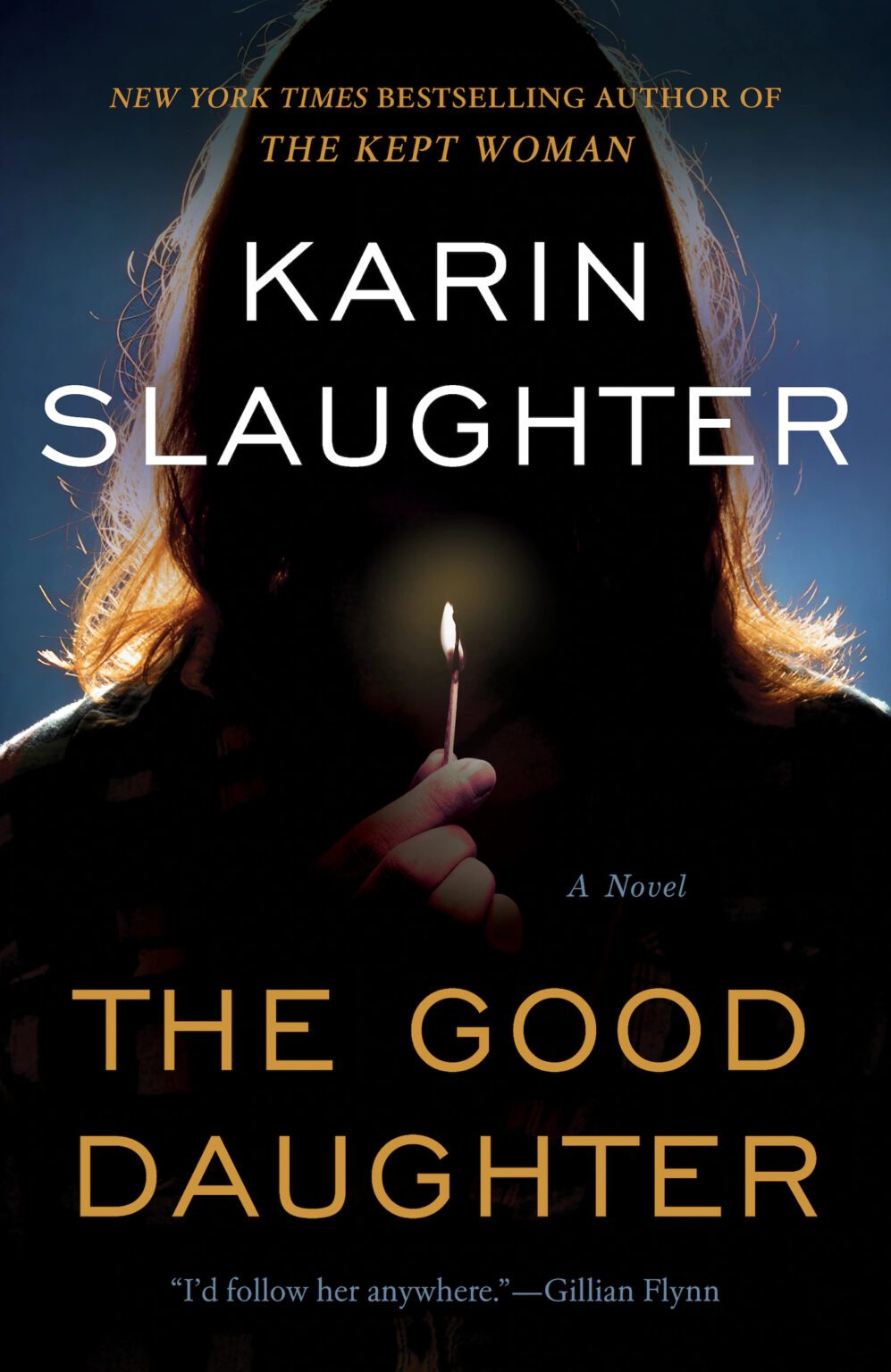 9. The Good Daughter by Karin Slaughter
This next psychological thriller recommendation is from one of the best thriller authors. The Good Daughter by Karin Slaughter is full of twists and turns that will leave you on the edge of your seat.
It follows a family in a small town across two timelines. The first is 28 years ago when their lives were torn apart. An attack on their home left their mother dead, their father devastated, and the two girls — Charlotte and Samantha Quinn — changed forever.
In the present day, Charlotte has become a lawyer just like her father. She is the epitome of the good daughter. But then the secrets and memories from that dark night a lifetime ago come rushing back into her life.
Charlotte is the first to arrive at a scene of horrific violence in Pikeville. It is a tragedy that threatens to reveal what really happened to the Quinn family nearly three decades ago.
---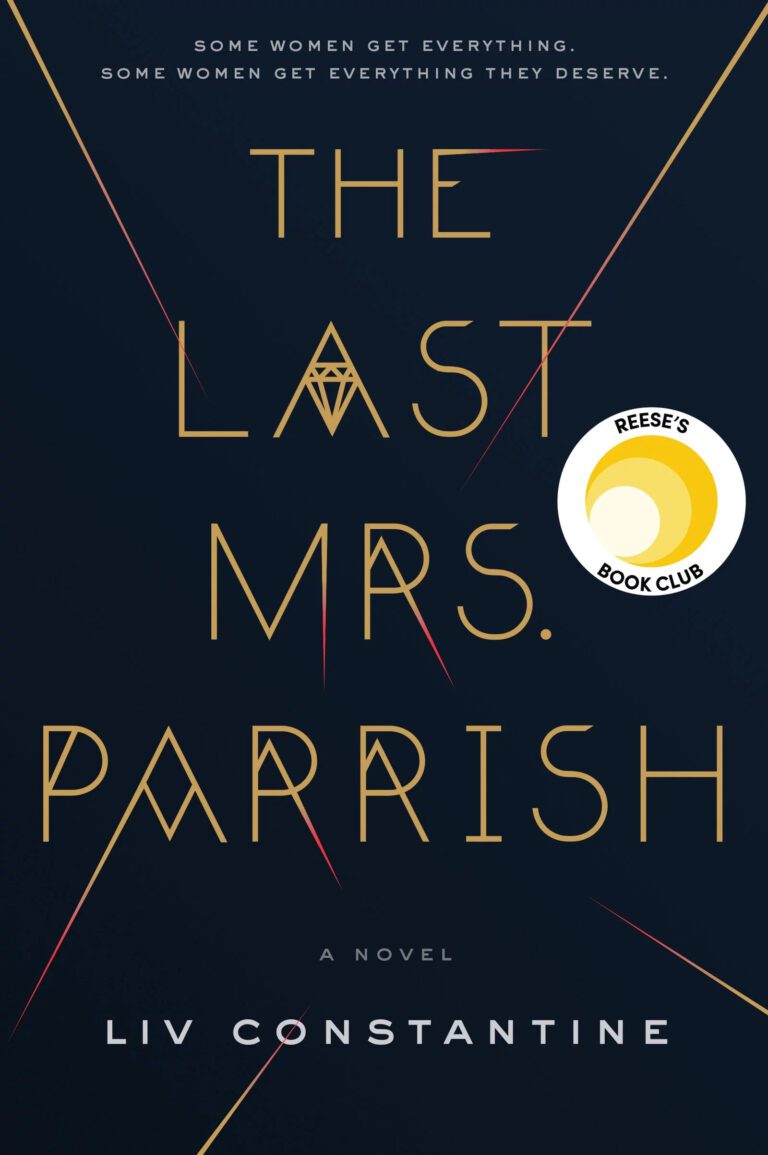 8. The Last Mrs. Parrish by Liv Constantine
Next is a book that often receives comparisons to The Talented Mr. Ripley by Patricia Highsmith. But The Last Mrs. Parrish by Liv Constantine flips that narrative with its leading female protagonist.
It takes place in Bishops Habor, Connecticut, where Amber Patterson is tired of being invisible. She craves the life that Daphne Parrish doesn't appreciate. Daphne and her husband Jackson lead the perfect life that has Amber green with envy.
So, she comes up with a plan to infiltrate their life and undermine them. Amber is on her way to succeeding too, when a secret from her past threatens everything she's worked towards.
---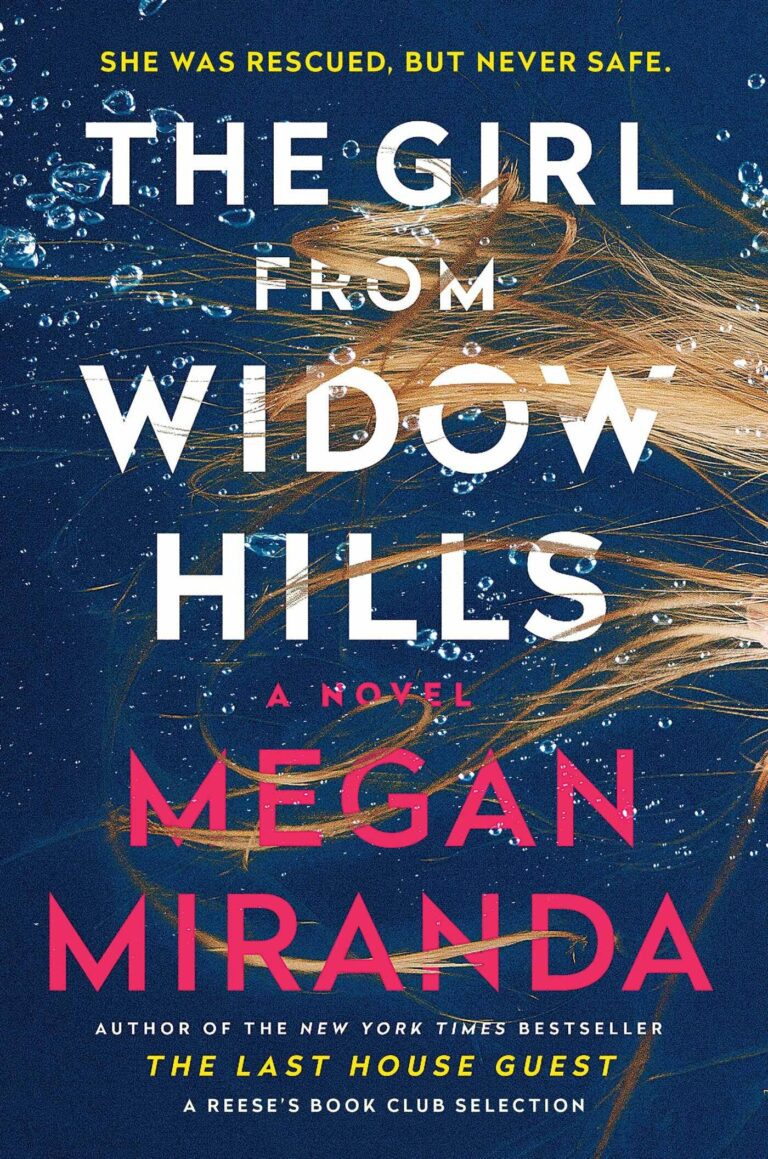 7. The Girl From Widow Hills by Megan Miranda
Like other recommendations on our list, The Girl From Widow Hills by Megan Miranda also confronts events from the past and the present.
When she was a child, Arden Maynor disappeared during a storm. She was missing for days and her safe return was heralded as a miracle that brought with it all the fame and fanfare one can imagine. Arden quickly become sick of it.
As soon as Arden could, she disappeared again and changed her name to Olivia. But the anniversary of her first disappearance is approaching and she worries her past will find her.
Then it feels like she's being watched, and she starts sleepwalking again. Then she wakes up one night outside, with the dead body of a man from her previous life at her feet.
---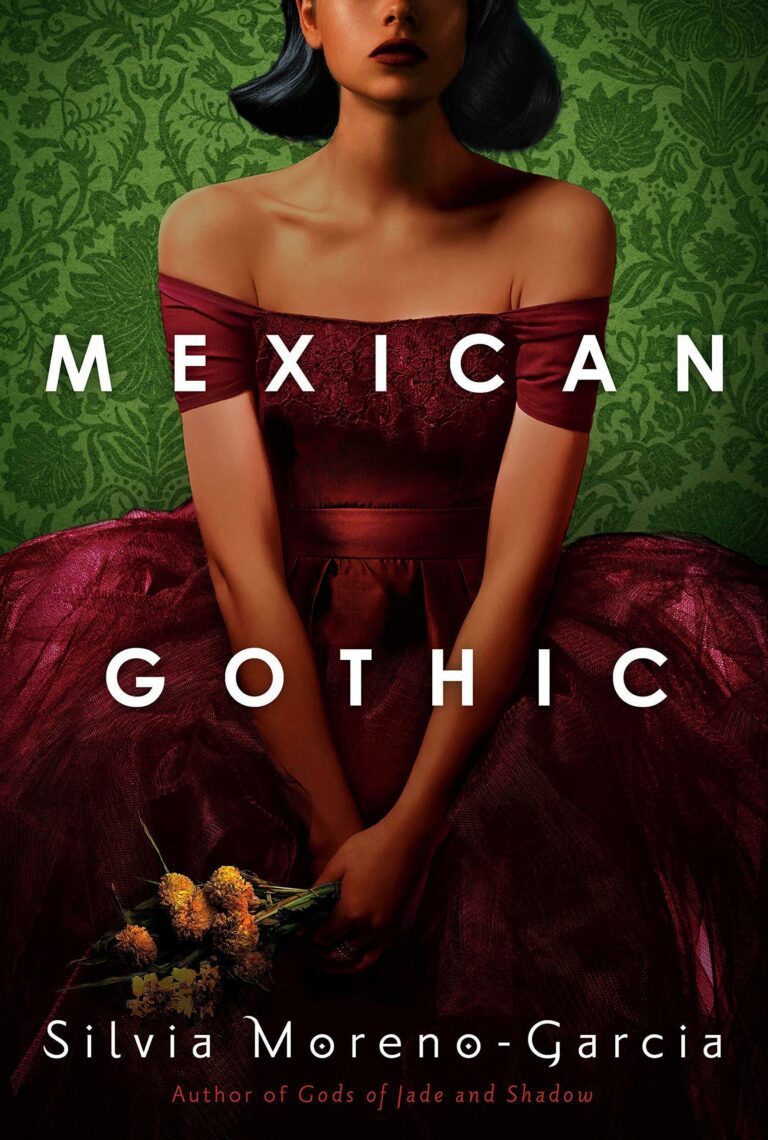 6. Mexican Gothic by Silvia Moreno-Garcia
The final book before our top five best psychological thriller books is Mexican Gothic by Silvia Moreno-Garcia. This novel also combines elements of historical gothic horror with its thriller counterparts.
Noemí Taboada travels to visit her cousin at High Place in the countryside of Mexico after she receives a frantic letter. Her cousin is distraught and begs someone to save her.
Noemí doesn't know what to expect and isn't a conventional rescuer. She is more fit for cocktail parties than investigating, but she's ready for the challenge to save her cousin,
She won't be scared by her cousin's Englishman husband, or his father, or the house that creeps into her subconscious with dreams of doom and blood. A dark secret lurks behind its walls, one that may come at a terrible cost to uncover.
---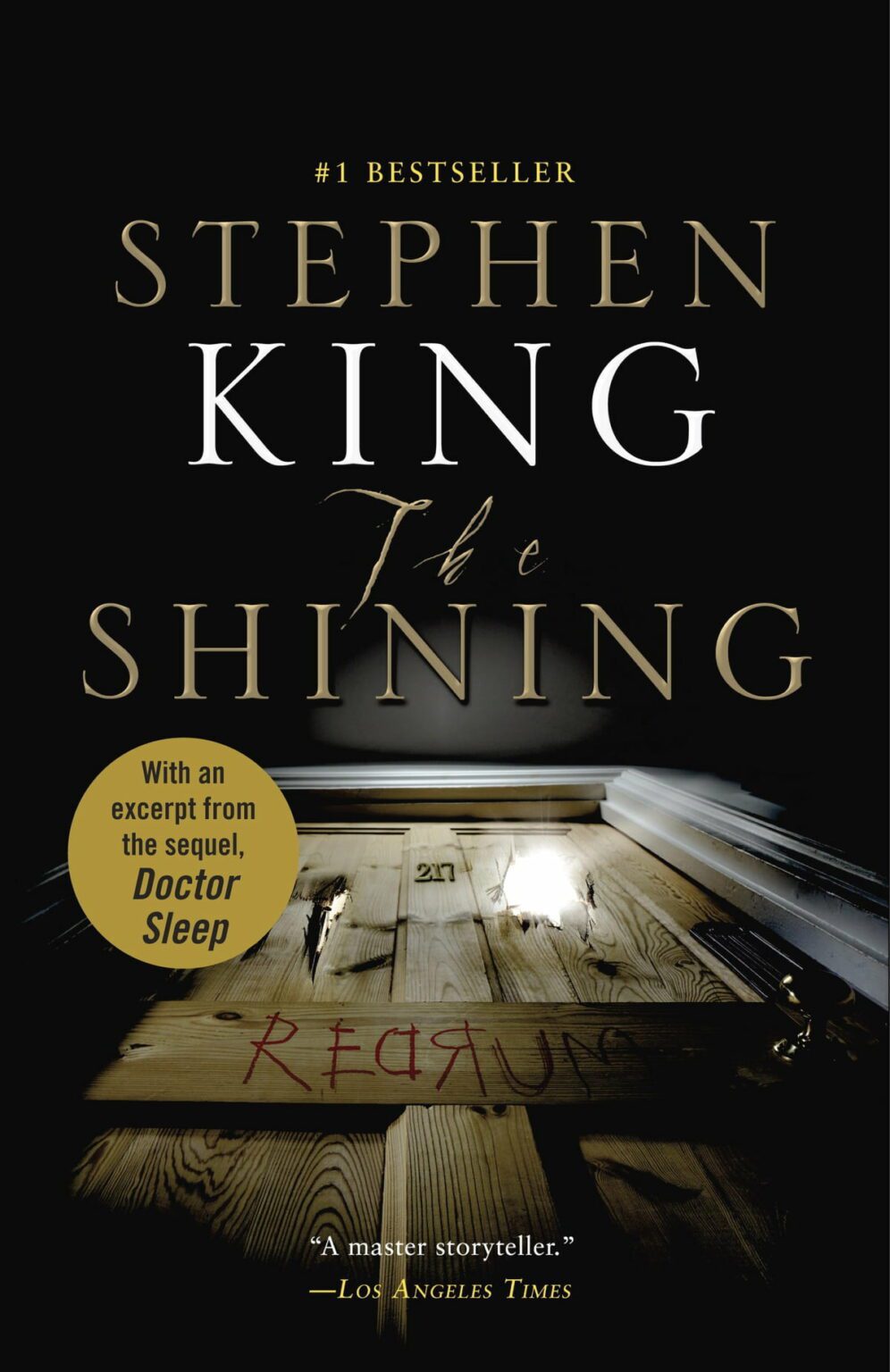 5. The Shining by Stephen King
Now, as we enter the top five psychological thriller books, we begin counting down the classics that helped inspire the books which followed in the genre. The Shining by Stephen King is another book that combines horror and psychological terror to create a thriller that will keep readers up late into the night.
Many likely already know the premise of The Shining as it has moments that have become iconic within popular culture. The premise of Jack Torrance beginning a new job as a caretaker at Overlook Hotel seems ideal. Overseeing the hotel through the off-season seems easy and provides the perfect change for Jack to work on his writing and reconnect with his family.
But what Jack didn't account for was the psychological trauma that can result from isolation. With the onslaught of winter the hotel feels remote, not idyllic, and there is something brewing in the air. It is something that only Jack's son Danny can see, but something that will threaten them all.
---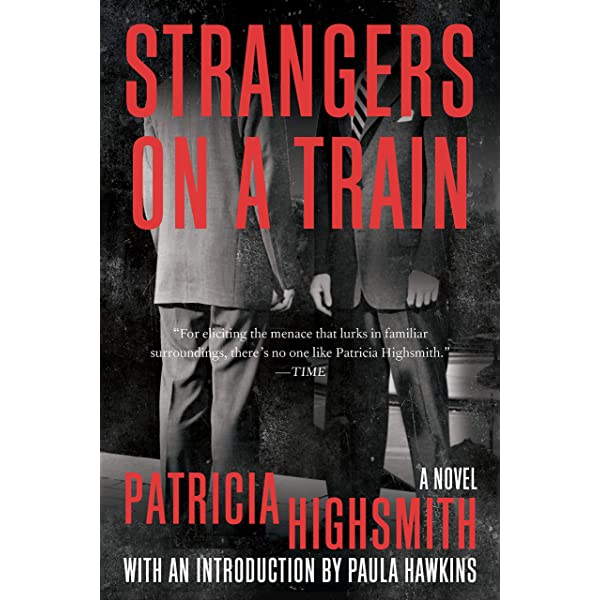 4. Strangers on a Train by Patricia Highsmith
Since Strangers on a Train by Patricia Highsmith was the inspiration behind two other recommendations on this list, it had to have a spot in the top five best psychological thriller books.
The original story of two strangers meeting on a train follows Charles Anthony Bruno and Guy Haines. After getting to know one another and commiserating, Bruno presents Haines with a dark and sinister proposal: If Haines kills Bruno's father, Bruno will kill Haines's wife. It is the perfect plan.
Bruno doesn't hesitate to put his plan into motion and Haines finds himself trapped. This is a classic that demonstrates how anyone is capable of horrible crimes if put under the right strain and pressure.
---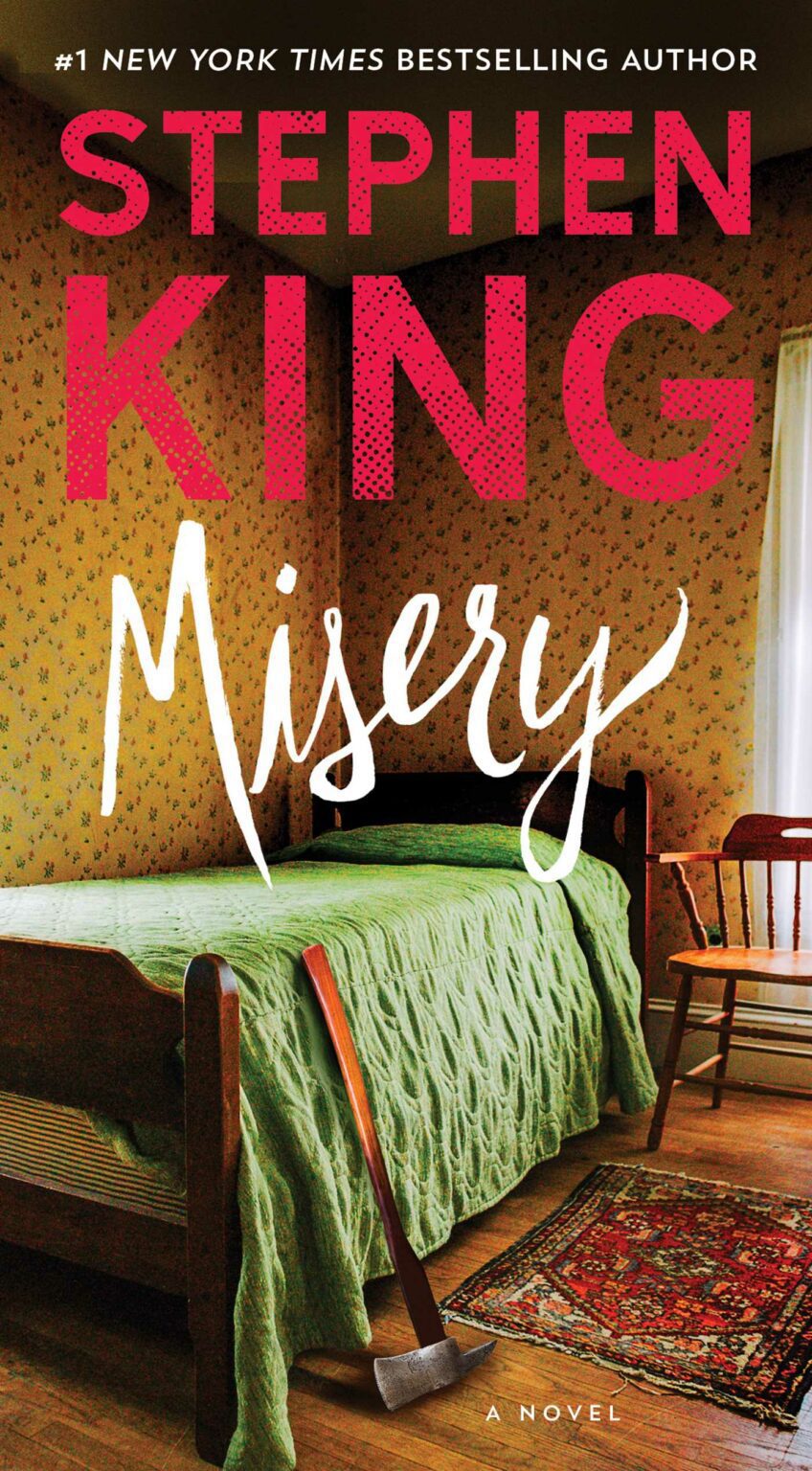 3. Misery by Stephen King
Stephen King is known as the King of Horror, but he also has the craft of psychological thriller down to a science. That's why the third best psychological thriller book is another Stephen King book, Misery, that dives deep into the terrifying psyche of a woman willing to go to extraordinary lengths.
When Annie Wilkes finds her favorite author stranded near her home it's a dream come true. Annie will be able to nurse Paul Sheldon back to health, and confront the novelist on a few of his creative decisions that she doesn't agree with.
That's because Paul recently killed off Misery Chastain, one of his most popular protagonists, and Annie isn't happy about it. So as Paul is battered and bruised in rural Colorado, Annie can force Paul to make amends. She will make him write a new novel just for her.
And if he doesn't? Annie has ways to convince him, painful and violent ways.
---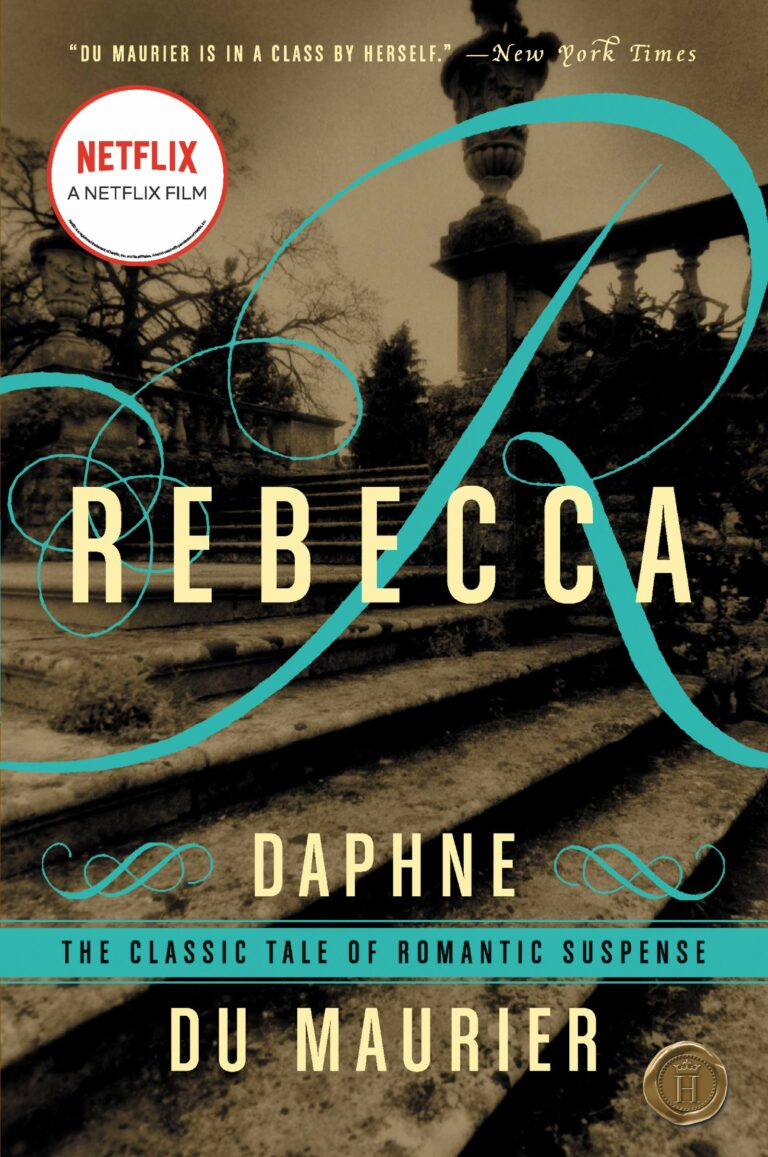 2. Rebecca by Daphne du Maurier
Our list of the best psychological thriller books has included a few books which are inspired by Gothic novels, which means it only makes sense to include one the most iconic psychological thrillers inspired by Gothic literature in the penultimate spot: Rebecca by Daphne du Maurier.
When Maxim de Winter proposes to our heroine in Monte Carlo, she can't believe it. She quickly abandons her post as a lady's maid to follow Maxim back to his estate of Manderley, but once she arrives her allusions are shattered.
For looming across the estate is the ghost of the former lady of Manderley. No matter where she turns, our heroine cannot escape the shadow of Rebecca. It eclipses her and threatens to destroy her new marriage as the summer fades.
---
1. And Then There Were None by Agatha Christie
Finally, our pick for the best psychological thriller book comes from the Queen of Suspense: Agatha Christie. And Then There Were None is one of her most popular books and inspired the tropes which have now become commonplace: An isolated setting and characters who are all guilty of something.
It takes place on an island with ten people who all have something they want to keep hidden. They are invited to this isolated, remote island by a mysterious host who doesn't show up.
As they are left to their own devices, they begin to share the secrets of their pasts. Then, the bodies begin turning up. One of them is a killer, and they must figure out who before there are no other survivors.
---
Final thoughts
In conclusion, here is a wrap-up of our picks for the 21 best psychological thriller books. These recommendations span nearly a century with classic and contemporary books.
Whether you like your psychological thriller reads to have eerie, haunting suspense or themes of horror, there will be a great recommendation for your next read on this list. But if your favorite psychological thriller book or author didn't appear on this list, make sure to leave a comment below with your recommendation for your fellow thriller fanatics.
More Psychological Thriller Resources