In creating this list of the best crime thriller books, we've looked at cult classics and brand new releases. These books have a variety of themes from domestic crime thrillers to serial killers and everything in between. Each book will have an epic twist and haunting characters that will stay will you long after the last page.
Best Crime Thriller Books
Crime thrillers are a subgenre of mystery and suspense that often cross into other subgenres as well. If you like your thriller books to have not just twisty conclusions, but also contain unreliable narrators and leave you with a creeping feeling, then you can check out our picks for the best psychological thrillers here.
This list is going to focus on newer releases to hopefully recommend a book you may not have heard of before. However, there are some iconic crime thriller books that deserve a place on a list of the best books of the genre. These cult classic favorites have left an undeniable imprint on the subgenre and deserve a place on the TBR of any crime thriller reader.
Crime fiction is a subgenre that has persisted for decades and gone through many evolutions of what is popular. From espionage crime thrillers like James Bond to detective crime thrillers like Hercule Poirot, and into the modern day with an uptick of female-driven crime thrillers like Gone Girl by Gillian Flynn. It is one of the most popular genres and a pillar within literary fiction.
All of these books entice readers to figure out the twist or find the murderer before the conclusion. Crime thrillers give readers a rush and spike of adrenaline, but in a way that keeps them safe.
So, keep reading to find out our picks for the best crime thriller books.
---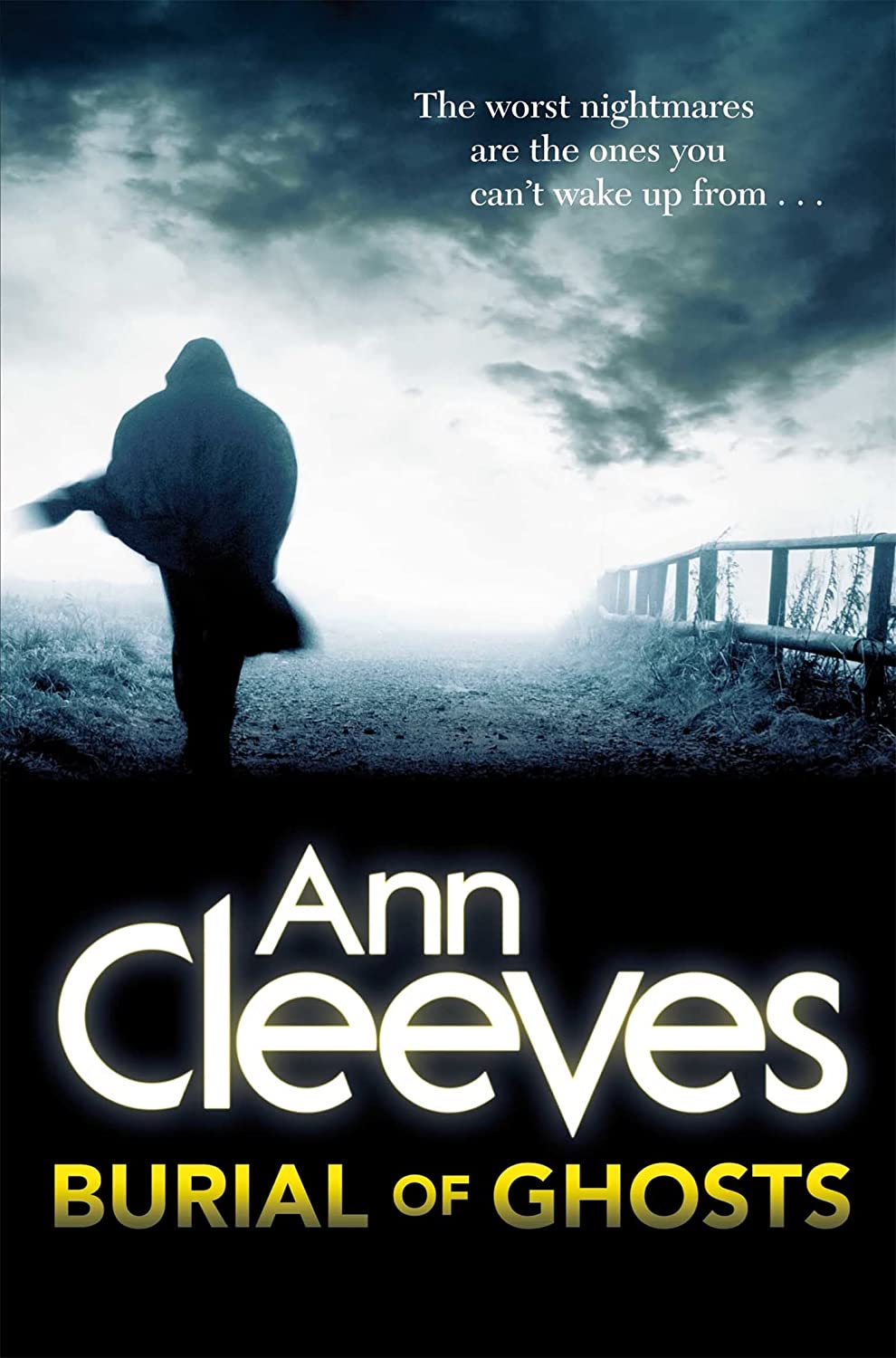 19. Burial of Ghosts by Ann Cleeves
The first book on our list as we count down the best crime thriller books is a standalone from a popular crime thriller author: It is Burial of Ghosts by Ann Cleeves.
This novel introduces Lizzie Bartholomew, who has underwent many struggles throughout her life. She grew up in foster homes after being abandoned as an infant, and now finds herself running from the past…
Morocco feels like it will be the ideal escape, but it even exceeds her expectations when she enters into a whirlwind holiday affair with Philip. All good things must come to end, however, and when Lizzie returns home, she also receives a letter. Philip is dead and he left her £15,000.
In order to get the money, though, Lizzie must first finally confront her past.
---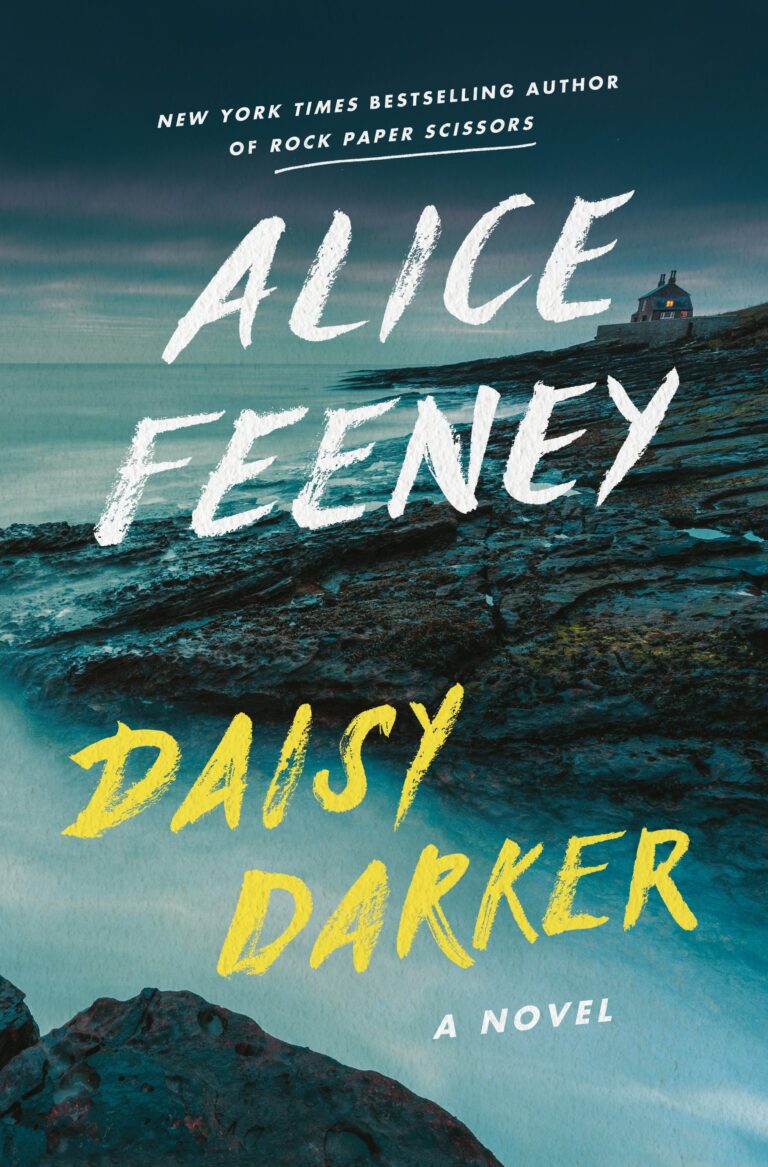 18. Daisy Darker by Alice Feeney
Alice Feeney is another popular crime thriller author that is well-known for her epic twists. Daisy Darker is a recent release that harkens back to the classic thriller And Then There Were None by Agatha Christie. It involves a family reunion on an isolated island leading to murder.
The Darker family is reuniting for Daisy's grandmother's 80th birthday. After years apart, they will finally be together again in the crumbling gothic home on the tiny island. But as the tides comes in, the family is isolated from the world until it retreats in another eight hours.
It is at midnight that the first body appears. A storm is raging outside and Daisy's grandmother is dead inside. Then, one hour later, another member of the family turns up dead.
The Darker family is trapped on this tidal island, and each has their own mysterious secrets. If Daisy wants to survive the night, she must work with her family. Together they must unravel the mystery of who is on a murderous rampage, and what their past has to do with it.
---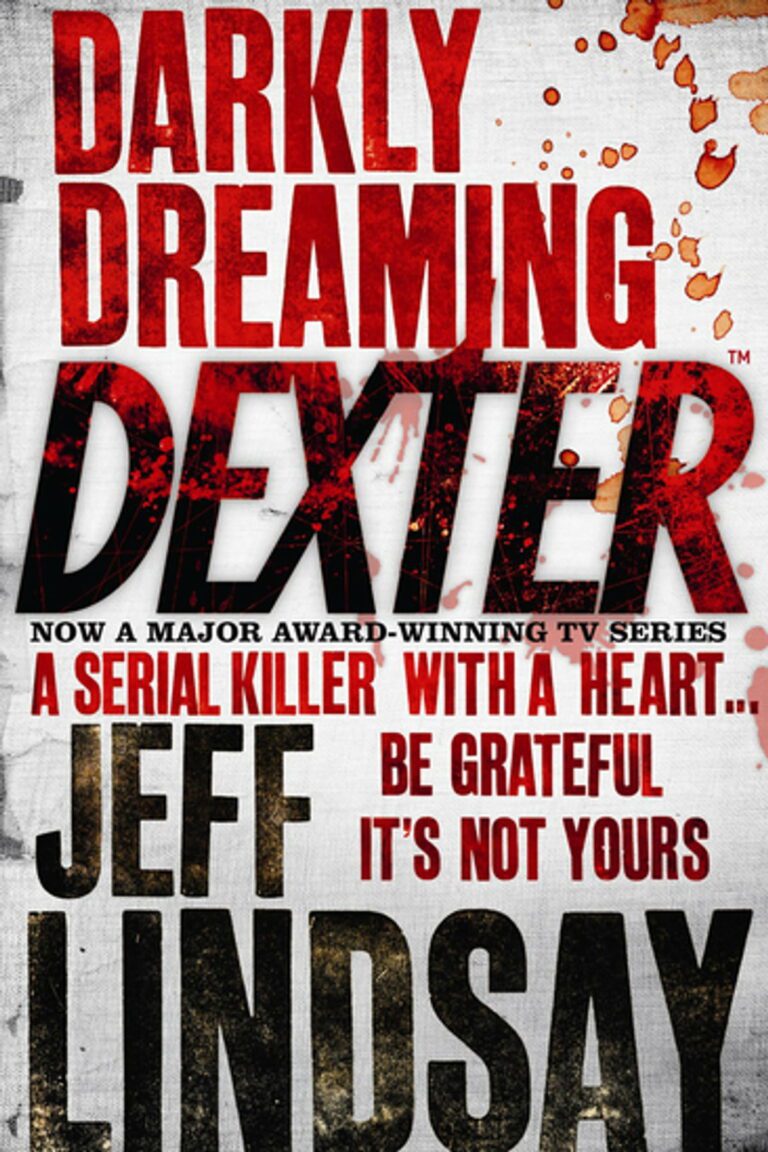 17. Darkly Dreaming Dexter by Jeff Lindsay
Many will likely recognize the title of this next recommendation for the best crime thriller books. Darkly Dreaming Dexter by Jeff Lindsay was adapted into a popular TV show: Dexter. This first book in the Dexter series introduces Dexter Morgan, who readers should not root for, and yet…
Dexter is incredibly charming. He is a killer that operates with a golden rule to only kill bad people, which will sway some readers to sympathize with him. His day job with the Miami police as a blood spatter analyst helps him pick out the perfect victims, those who have evaded the long arm of the law, and evade capture himself.
But then someone starts copying his modus operandi, and Dexter doesn't know whether he should be flattered or frightened. Either way, he needs to track down his copycat killer if he wants to continue flying under the radar.
---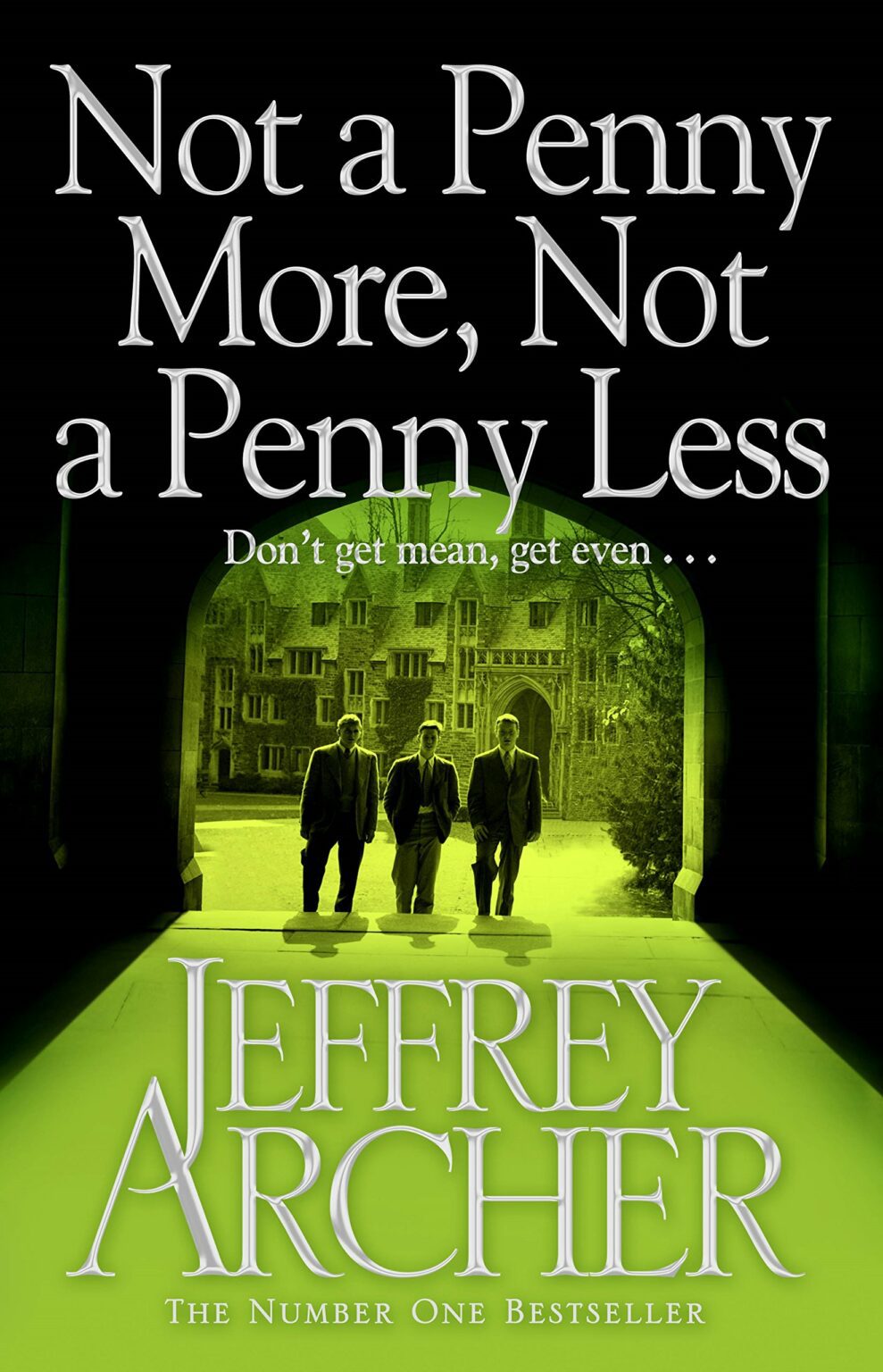 16. Not a Penny More, Not a Penny Less by Jeffrey Archer
Not a Penny More, Not a Penny Less by Jeffrey Archer presents more morally gray characters that readers, at least on the surface, shouldn't root for. This crime thriller book is also an epic heist novel, making for a suspenseful and entertaining read.
The group of men that readers follow were each conned by Harvey Metcalfe and lost everything. While the four men have very little else in common, they have nothing to lose. They are determined to steal back from Harvey every penny he stole from them, but not a penny more, not a penny less.
The embark on the ultimate game: A grand adventure of revenge.
---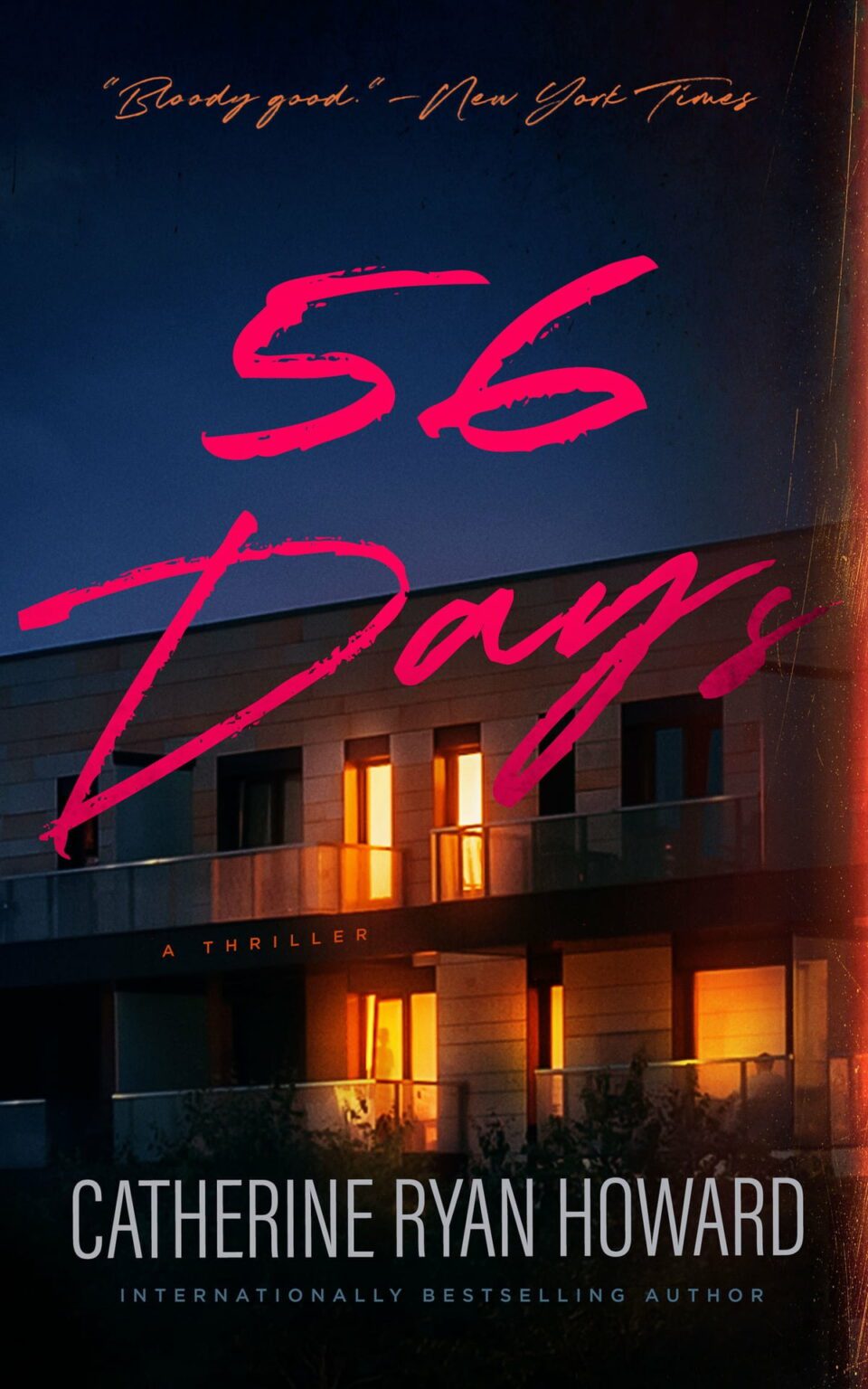 15. 56 Days by Catherine Ryan Howard
Our next recommendation for the best crime thriller books jumps ahead half a century into a uniquely modern setting. 56 Days by Catherine Ryan Howard takes place during the pandemic in a lockdown, bringing more horror to an already terrifying situation.
It began when Oliver and Ciara were waiting in line at the supermarket. It was the week that Covid-19 hit the shores of Ireland, and days before a lockdown threatened to separate them. With the unknown looming, Oliver asked Ciara to move into his apartment.
Ciara thought it would be a unique way to get to know someone. An opportunity to let a relationship flourish or flounder without external pressure.
But while their story begins 56 days ago, the novel begins in the present moment as the police arrive outside Oliver's apartment. They find a decomposing body within.
Can the police figure out the truth behind Oliver and Ciara's meet cute? Or has the lockdown been the perfect opportunity for the perfect crime?
---
14. The Maid by Nita Prose
The Maid by Nita Prose is another recent release, but has no less compelling of a plot. It also harkens back to traditional mysteries and crime thrillers with its Clue-like themes.
Molly Gray struggles with the expectations of society; she does not understand social cues well. Until recently that wasn't a problem, because her grandmother acted as her interpreter to the world. But following her death, Molly's been left to muddle through life by herself.
Luckily she excels at her job as a hotel maid. It provides her the clarity and order she craves, until she enters the room of Charles Black and finds him dead. Molly is quickly identified as the lead suspect because of her demeanor, with no idea how to proceed.
Thankfully, she finds support from friends she didn't know she had. Together they must figure out what happened and stop the real killer.
---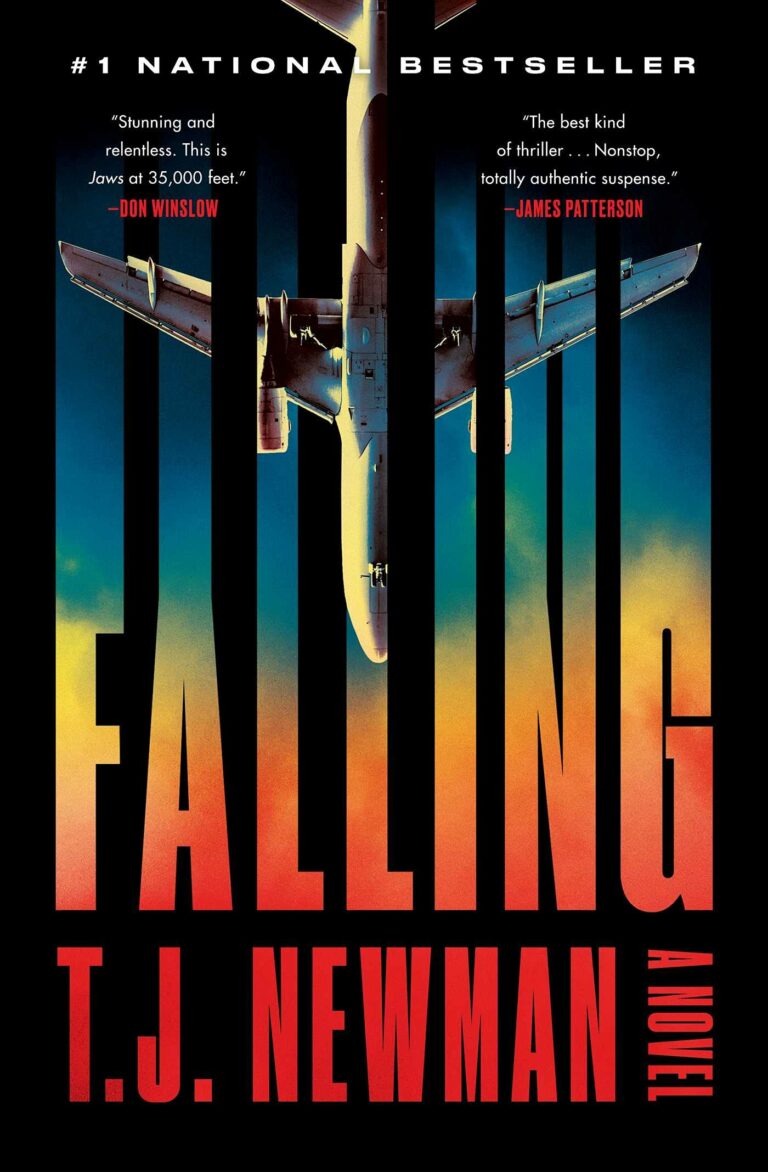 13. Falling by T.J. Newman
Next on our list of the best crime thriller books comes a debut which has received high praise from legendary thriller authors such as Gillian Flynn, James Patterson, and Lee Child.
In Falling, T.J. Newman brings the ethical trolley problem to new heights, literally, in a book which takes place during a flight to New York. Newman was previously a flight attendant, giving her an insider's perspective to the industry.
The plane has 144 passengers on board and is on its way to New York. But unbeknownst to anyone, 30 minutes before take-off, the pilot's family was kidnapped. The kidnappers have communicated to the pilot that the only way for his family to survive is if he crashes the plane.
To save his family, everyone on the plane must die.
---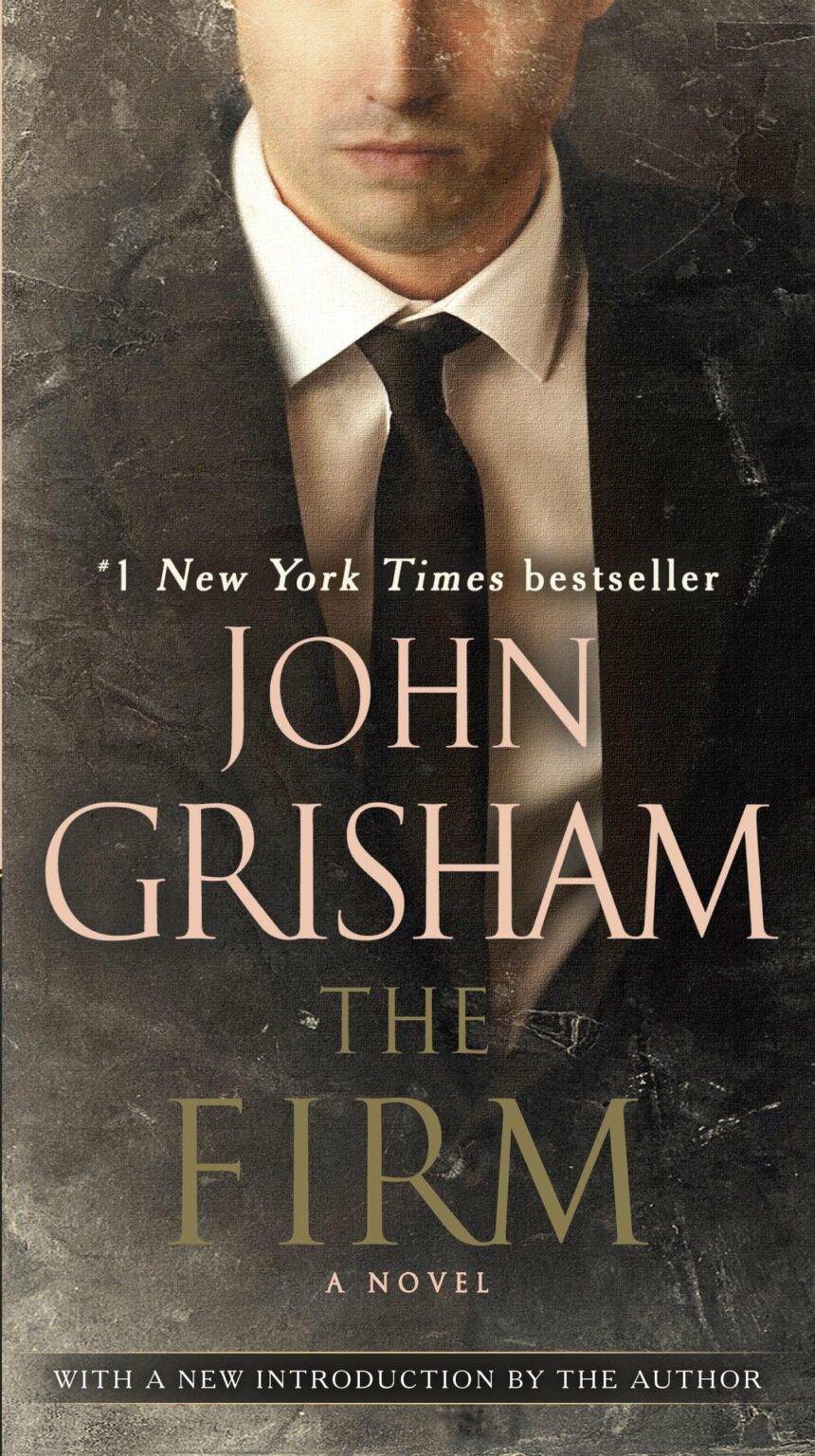 12. The Firm by John Grisham
John Grisham is a staple within the thriller and suspense genres. The Firm is a combination of crime and legal thriller that is a must read for any fan of the genre.
It was an offer Mitch McDeere couldn't refuse. A position at Bendini, Lambert & Locke in Memphis with all the bells and whistles was the dream job. It was lucrative enough for him to ignore the unease he felt around the office.
But Mitch learns all too quickly that nothing comes free when he becomes caught up in an FBI investigation into the firm. It will take all of his skills to make it out of this alive.
---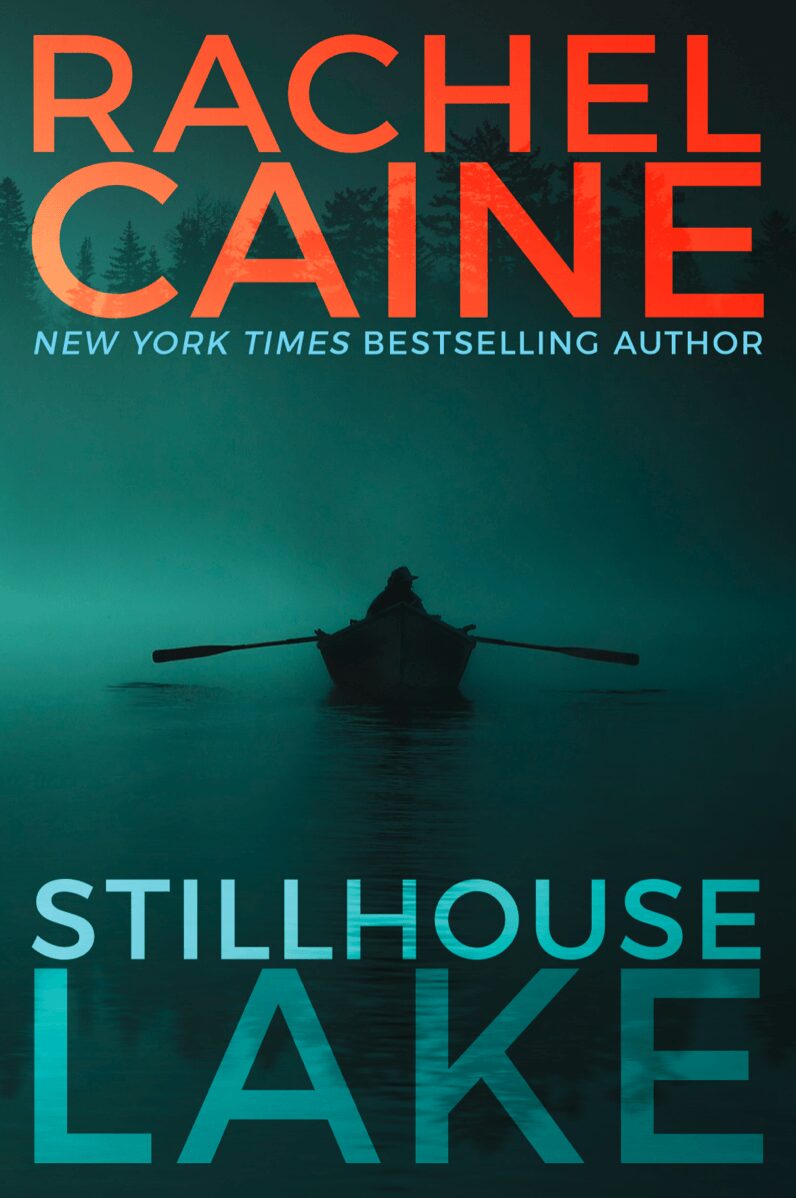 11. Stillhouse Lake by Rachel Caine
Next in our list of the best crime thriller books is the first book in a series. Stillhouse Lake by Rachel Caine follows the abnormal life of Gwen Proctor. This is an incredibly creepy, suspenseful crime thriller with a tough-as-nails, morally gray protagonist.
Gina Royal's happy life changes forever when she realizes her husband was secretly a serial killer. She reinvents herself into Gwen Proctor in an attempt to save herself and her children, then moves to Stillhouse Lake.
Her ex-husband is in prison and she has found a refuge despite the harassment from stalkers and online trolls. Gwen begins to dream her children might finally experience peace.
Then a dead body is found in the lake. Next come threatening letters from a familiar address. But Gwen knows how to fight evil now, and she will do whatever it takes to protect her children.
---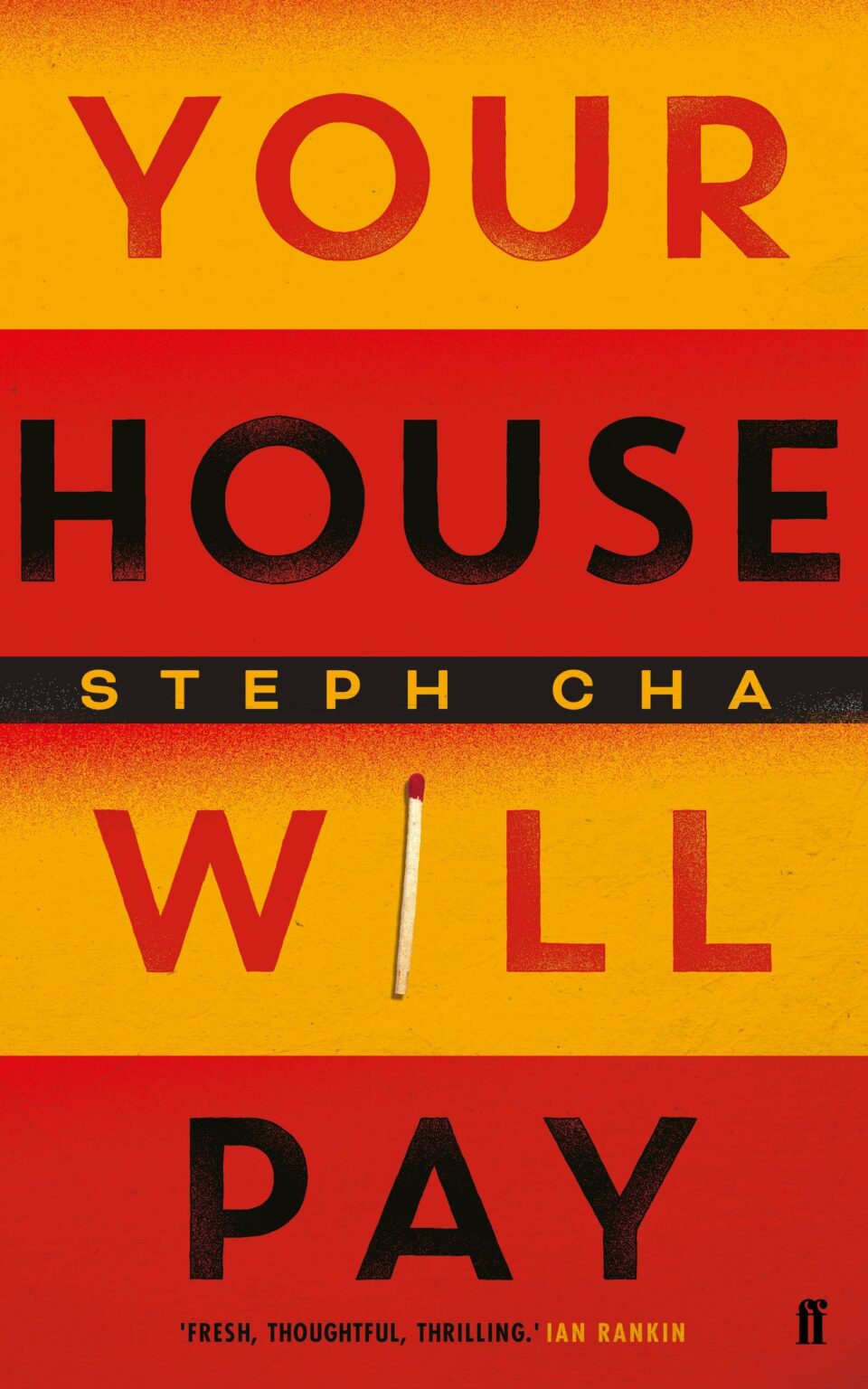 10. Your House Will Pay by Steph Cha
Your House Will Pay by Steph Cha is a powerful novel about racial tensions in L.A. that follows two families linked by a decades-old crime.
First is the Park family. Grace lives with her parents, works at the store, and doesn't understand why Miriam, her sister, doesn't speak to her mother anymore.
Meanwhile, Shawn Matthews has his own fractured family. His sister, Ava, was shot in 1991, and a new shooting in Los Angeles is resurfacing old memories.
Then another crime takes place and the two families intersect in unexpected ways. Years of injustice, violence, and loss erupt as tensions mount. The reckoning will either set them free, or harken more violence.
---
9. Long Bright River by Liz Moore
Long Bright River by Liz Moore is a novel about two sisters who travel the same streets, but are incredibly different. It is another crime thriller with alternating timelines, but this time between the present-day and the childhood of the sisters.
The first sister is Kacey, who is living on the streets and in the vise of the opioid crisis. Meanwhile, Mickey is a police officer who walks the same streets where Kacey lives. They have never been further apart, but Mickey is always worrying about Kacey.
Then Kacey goes missing as a series of murders starts. Mickey is ruthless in her pursuit of the killer and her need to find her sister.
---
8. House of Correction by Nicci French
This next crime thriller recommendation presents an unreliable narrator and a ticking clock to figure out this whodunnit. House of Correction by Nicci French follows a woman attempting to solve her own case from within the confines of a prison.
Tabitha recently returned to her hometown and quickly finds herself the suspect of a murder investigation. Her life is put under the microscope: Her depression, her medications, her bizarre decision to return to a place she allegedly hated.
It doesn't help that the victim is her old teacher. Or that she can't remember what she did the day of the murder.
But Tabitha is sure she is innocent. At least, at first she is sure, but as secrets from the past are revealed, she starts to wonder who she really is.
---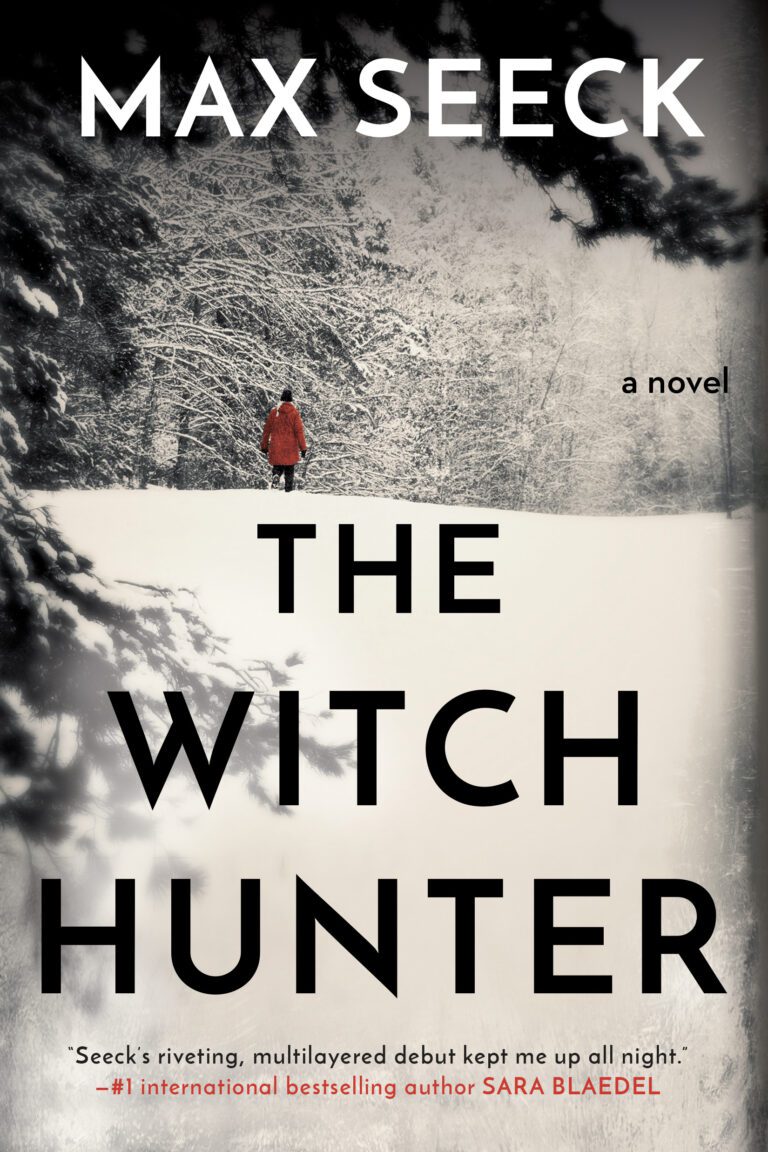 7. The Witch Hunter by Max Seeck
The Witch Hunter by Max Seeck is another first book in a series. The first book in the Jessica Niemi series follows a shocking murder in an affluent Helsinki suburb that has ties to the occult.
It begins with a murder. The wife of an author is found dead in a caricature from her husband's bestseller: The Witch Hunter.
Then, Jessica Niemi realizes that she isn't looking for just one psychopath. The mastermind behind this gruesome murder is actually dozens of people.
As Jessica pursues them, this cult remains one step ahead and more bodies are found. It becomes relentless hunt as Jessica must battle demons from her own past as well.
---
6. Knots and Crosses by Ian Rankin
Next is yet another first book in a series from a bestselling author: Knots and Crosses by Ian Rankin. It follows Inspector John Rebus, a compellingly complex detective hero.
A new murderer is causing havoc in Edinburgh and they have connections with Inspector John Rebus, formerly with the elite SAS but now a cop with a dark past. John tries to ignore his memories, but as the murderous frenzy mounts, Rebus knows only he can be the one to stop this rampage.
---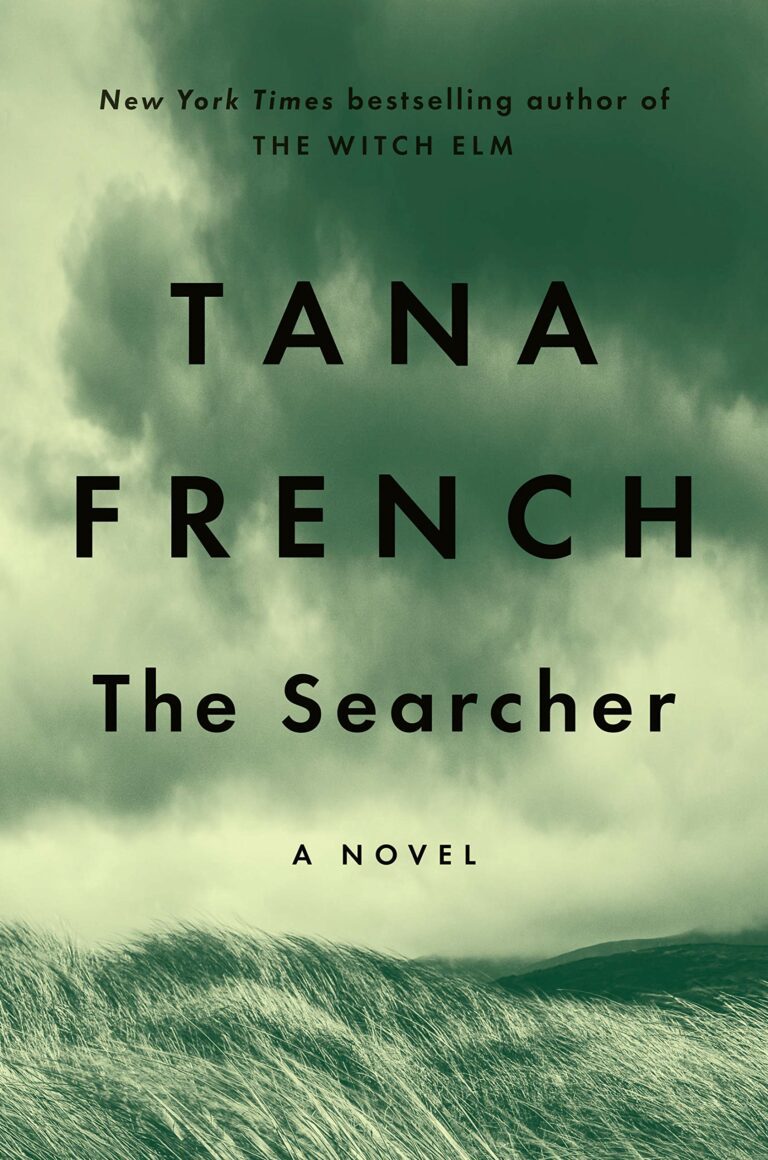 5. The Searcher by Tana French
In less than a decade Tana French has made a name for herself as a respected author of compelling thrillers and The Searcher is no different.
Cal Hooper moves to rural Ireland to escape his past. The former police detective is looking forward to retirement in this remote village. His only plans are to enjoy the land, fix up his new home, and leave policework far behind him.
But then a young boy asks him for help. The local's brother has gone missing and no one seems to care. Cal cannot ignore his instincts that something is wrong.
He will do whatever it takes to find out, leaving his hopes of a quiet retirement in the dust.
---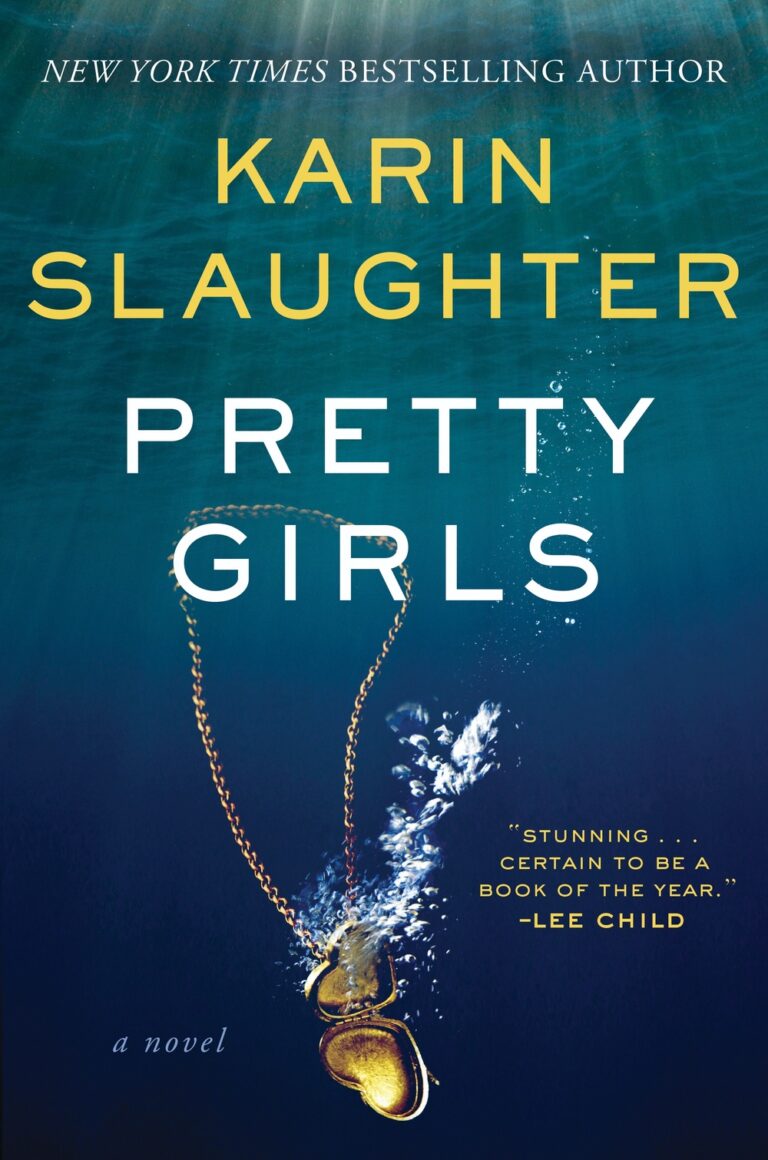 4. Pretty Girls by Karin Slaughter
With a last name like Slaughter, it feels serendipitous that Karin Slaughter would create a name for herself within the crime thriller and suspense genres. Pretty Girls is a standalone that follows two women thrown into extraordinary circumstances. Like all Slaughter books, it deals with brutal and graphic violence.
It begins with the disappearance of Julia Scott. There was no body or no note and the mystery tore apart the Scott family. Claire has never stopped thinking about her older sister Julia in the 20 years since her disappearance.
So, when another girl disappears, Claire is sure it is connected to her sister. But then she learns the truth about Julia and must confront the discovery which upends everything she has ever known.
---
3. My Lovely Wife by Samantha Downing
The third recommendation on our list of the best crime thriller books is My Lovely Wife by Samantha Downing. This standalone thriller is Downing's debut, but will leave you reeling from the twists and the downright evil characters.
It begins by introducing a seemingly normal couple. The pair have a simple love story: They met, fell in love, had kids, and moved to the suburbs. But then they got bored.
So they decided to try spicing up their marriage to keep the spark alive. Except for this couple, who look like any other neighbor, parent, or acquaintance, their secret just happens to involve murder.
---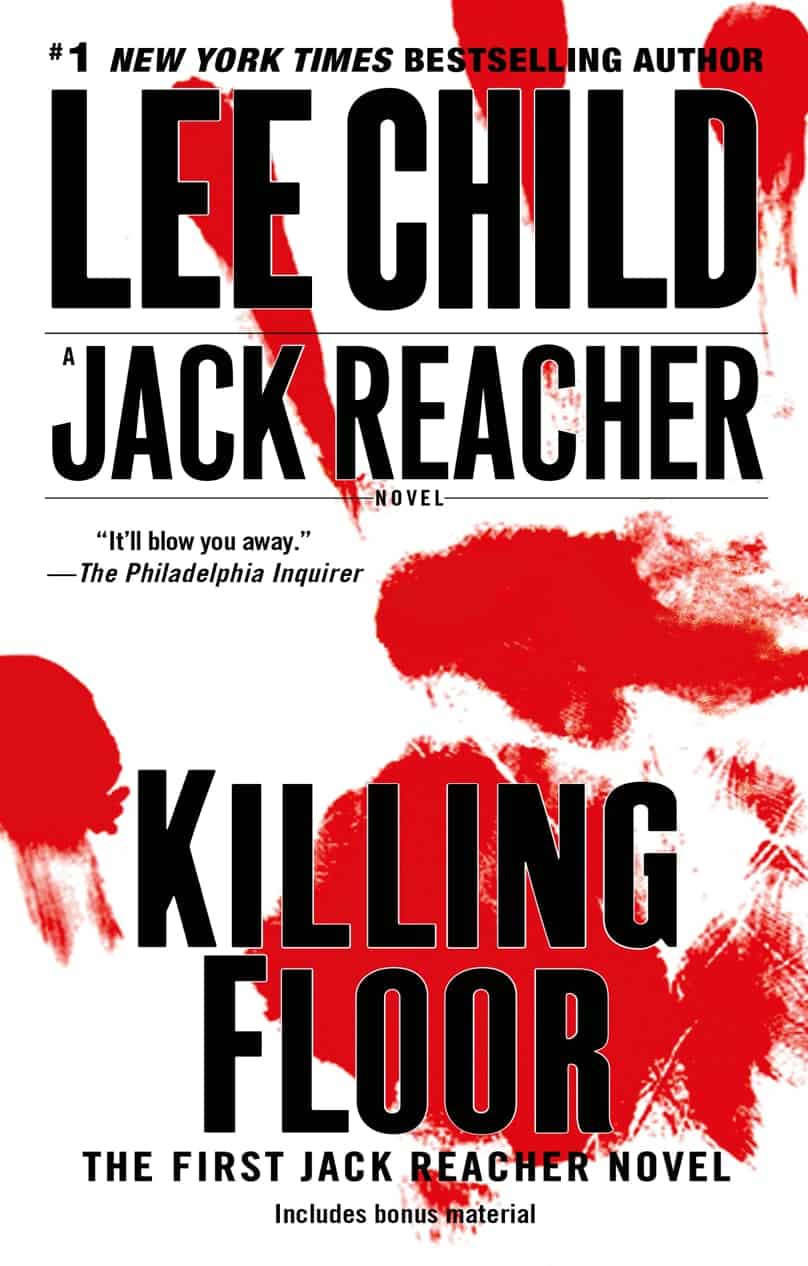 2. Killing Floor by Lee Child
Our penultimate pick for the best crime thriller book comes from one of the most loved authors of the genre and introduces an iconic character. Killing Floor by Lee Child is the first book in the Jack Reacher series. It has grown to a lengthy series, but this book will introduce you to the character and his heroic ways in the face of crime.
Jack Reacher is a former military policeman and a drifter. When he gets arrested for murder in Margrave, Georgia, he was just passing through.
He knows he is innocent, at least of this murder, but convincing the people of Margrave is not such a simple matter.
---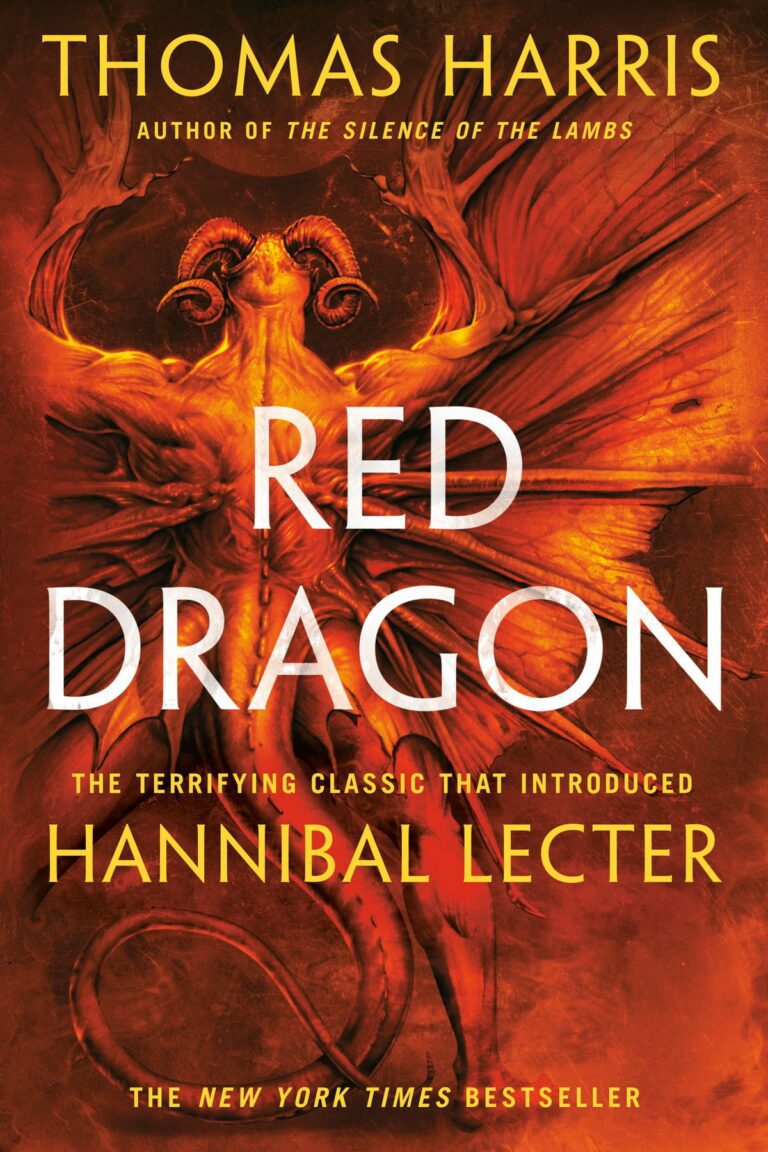 1. Red Dragon by Thomas Harris
Finally, the best crime thriller book on our list is the first book in a series that you may recognize more by the second book and subsequent movie adaptation. Red Dragon by Thomas Harris is the first book in the Hannibal Lecter series following the exploits of psychologist and serial killer Hannibal "the Cannibal" Lecter.
It begins with the massacre of a second family by "The Tooth Fairy," a terrifying serial killer.
Will Graham is the only man who can help with this stalled investigation, so Jack Crawford turns to him. Graham still bears the scars from catching Hannibal Lecter, but he must leave retirement if he wishes to catch this new killer. Even worse, Graham must rely on Lecter's expertise for help.
---
Final thoughts
In conclusion, here is our list of the best crime thriller books. In picking the books on this list we looked at newer releases as well as classics that have had an impact on popular culture.
Of course, any list trying to define the best of a genre, especially a subgenre, is bound to be incredibly subjective. If your favourite thriller didn't make the list, leave a comment below for other readers to see.
More Crime Thriller Resources